TV PRESENTER JULIA BRADBURY GETS BEHIND STAY HOME CAMPING CELEBRATION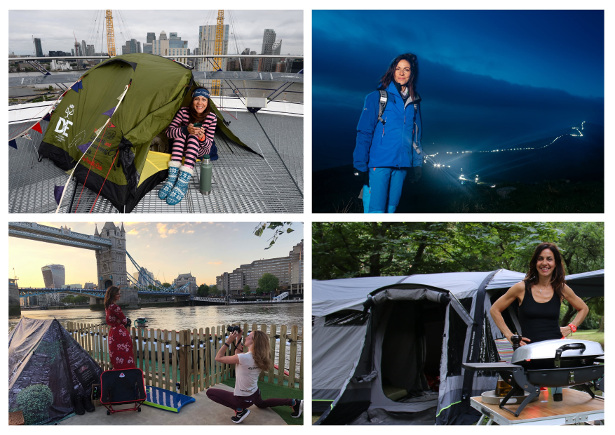 "This year we're asking people to camp at home and fall in love with camping all over again – or try it for the first time – from the comfort of their own garden or lounge."
Julia Bradbury, President of The Camping and Caravanning Club
The Camping and Caravanning Club is rebranding its annual celebration to 'The Stay Home National Camping and Caravanning Week', running from Monday, May 25 to Sunday, May 31 2020
Club President Julia Bradbury to head up The Friendly Club Camp-out on Bank Holiday Monday (May 25) from her garden
This year's event is a virtual celebration aimed at encouraging people to find out more about camping, caravanning and motorhoming for future holidays
Club teams up with the Great British Camp-out for NHS Staff to support fundraising work
In her role as President of The Camping and Caravanning Club, TV presenter and outdoor enthusiast Julia Bradbury has taken part in a range of daring activities to launch National Camping and Caravanning Week in previous years. She has spent the night in a caravan on the Thames in 2019 and created the first ever campsite on the famous riverway; in 2018 she led 600 volunteers to light up the Great Ridge in the Peak District at night using headtorches to illuminate the beautiful natural landmark; and Julia was the first person in the world to camp overnight on top of the iconic dome of the O2 arena in 2016.
This year of course things are different. With the current restrictions on daily life still in place, Julia and the team are inspiring people to re-connect with the love of camping, or try it for the first time at home. The 'Stay Home National Camping and Caravanning Week' kicks off in her own back garden on Bank Holiday Monday (May 25).
Julia said: "Given some of the more adventurous launches we've had for National Camping and Caravanning Week in past years, I'm actually looking forward to a more back-to-basics approach. For the Stay Home National Camping and Caravanning Week we want to welcome new friends into the camping family, and encourage old ones to dust off tents hidden in the garage, and have a good old camp-out with us.
"All of our holidays will look a little different in the future, and when we are allowed to explore a bit further, I think the UK is where we're all going to feel comfortable for a while. The staycation is here to stay. This is the perfect opportunity to get in the mood and a chance to discover or re-discover the joys of camping. All week we'll be offering tips, advice, and some virtual campfire comradery, with competitions and quizzes to keep everyone amused."
Julia added: "We're encouraging people to find out more about camping during the Stay Home National Camping and Caravanning Week. You can take part by camping in the garden, or even in the lounge, which is a great way to start if you're new to the pastime."
While campsites across the UK remain closed, this year's National Camping and Caravanning Week from Monday May 25 to Sunday May 31 is now a virtual event featuring a range of online content published by the Club to help people discover – and in some cases rediscover – the joys of camping, caravanning and motorhoming. The Club will also be publishing online fun things to do at home with the children, competitions and videos, and refreshing a range of handy guides including its New to Camping website pages.
The Club has also teamed up with Ian Alcorn, who is behind the Great British Camp-out for NHS Staff and has currently raised more than £170,000. Ian, his family and many supporters will take part in the Friendly Club Camp-out on the bank holiday Monday and the Club is encouraging garden campers to donate their 'pitch fees' to his fundraising efforts for NHS Charities Together.
The Club's Director General Sabina Voysey said: "Even though our campsite network remains closed following Government requirements, we still wanted to mark our annual celebration with a camp at home or in the garden event.
"We believe the great outdoors will never feel greater and we can't wait for the day when we're able to welcome people back to our campsites. By sharing our handy guides, top tips and online content we hope we can introduce even more people to the joys of camping and caravanning."
If you're ready to start thinking about your next camping holiday, remember…
Stay in the open air – there are many physical and mental well-being benefits of camping and caravanning thanks to spending time in the fresh air
Stay with the Club – our campsites (including our network of Certificated Sites) will soon be open again once we have the Government's permission. As a member of the Club you get a host of benefits
Stay local – there will be a campsite near you, there's no need to travel far for a change of scene and the local economies will benefit too
Stay comfortable – there will be social distancing measures in place when we're able to re-open our campsites
Stay reassured – any bookings made while our campsites are closed are fully flexible and we've opened up our booking window to 18 months for our members.
For more information about The Stay Home National Camping and Caravanning Week, visit www.nccw.co.uk. For further details about The Great British Camp-out for NHS Staff, visit www.facebook.com/groups/GreatBritishCampout/ and www.justgiving.com/greatbritishcampout.
North Yorkshire Moors Railway.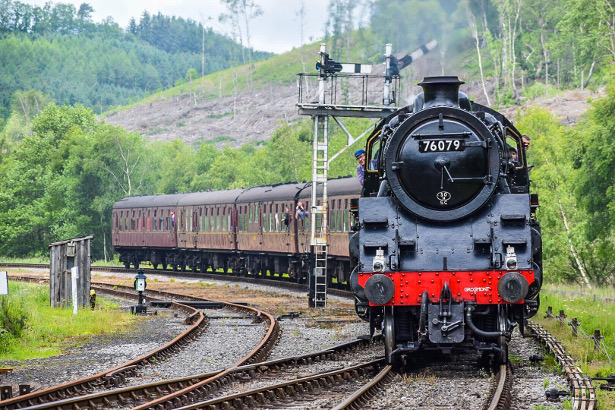 The charity has launched an online store where people can buy a virtual journey on a steam train, virtual tour of a footplate, or even just a bacon buttie, (which is calorie-free as it's a virtual experience). All money raised is in aid of its ongoing crisis appeal to keep the heritage attraction on track, and help it secure a future and prices start at just £3 www.nymr.co.uk/pages/category/virtual-shop
There's also the option to buy gift tokens (from £10) that can be exchanged for a journey through the stunning North York Moors on a heritage steam locomotive, or a pullman dining experience for two: shop.myonlinebooking.co.uk/NYMR/shop/product-list.aspx?catid=3

Exercising a home: products to help you stay healthy
Amma Life…..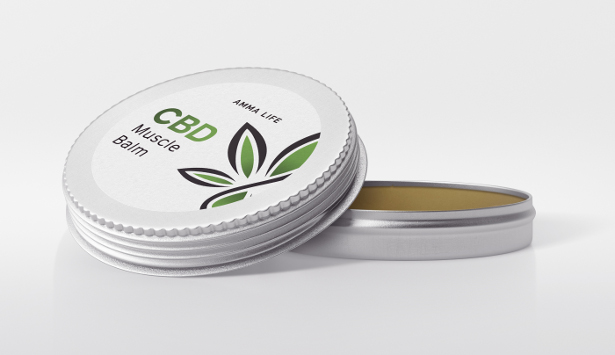 With gyms across the UK shutting during the crisis, thousands of Brits are turning to at-home exercise to maintain their health. The focus for many has been on purchasing fitness equipment with Google searches on 'rent gym equipment' up 3,500% during the lockdown.
However, it's not just workout equipment that's important for people exercising at home – it's creams and balms that help the body recover from work outs that are also important.
Amma Life, the UK's original award-winning CBD company based in Bristol, has expanded its sports line and launched a Muscle Balm, which is available to order online and delivered direct to homes.
The CBD Muscle Balm both cools and warms the muscles to aid sports recovery for regular exercisers. Formulated with 100% natural ingredients and mixed with coconut oil to nourish the skin, the bespoke blend of 500mg CBD, camphor and essential oils such as rosemary & peppermint deeply revives the muscles.
Sophia Ali, co-Founder of Amma Life, says: "We have noticed there is much demand for CBD products within the sports industry – particularly around recovery. The lock down has amplified this as athletes, gym goers and sports enthusiasts exercise at home more."
Great letterbox gifts from GiftsOnline4U, these are great for sending someone birthday wishes in isolation.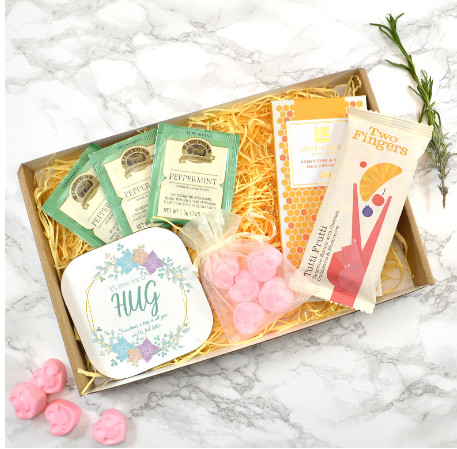 As the lockdown continues in the U.K, the uncertainty of when we will be able to see family and friends again remains, and for many, birthdays are being celebrated a little differently this year.
With the Government's latest announcement suggesting that we can now meet with just one person outside of your household (at a distance), it feels like giving someone a hug is a distant memory!
For those who deserve a big hug, this "Hug in a Box" personalised letterbox gift makes for the perfect birthday present!
Or, for someone with a sweet tooth; This personalised chocolate box is full of chocolatey goodness! With eight bars of your favourite chocolates to make the perfect gift set, along with a personalised label inside the box with your own message for that special someone. The chocolate in each box will be different every time so it's always a surprise as to what you'll get!
£19.67
The complete range of letterbox gifts can be viewed here; www.giftsonline4u.com/shop/personalised-gifts/letterbox-gifts/
With more and more people looking for sustainable lifestyle and plastic free products we want to introduce KIND2, a range of high performing, award winning, plastic free solid shampoo and conditioner.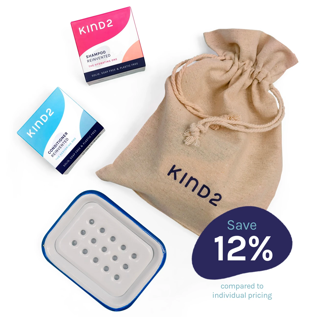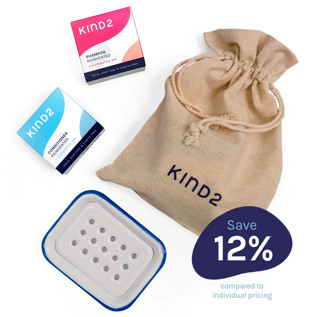 Their Solid Shampoo Bar, The Hydrating One recently won Best Zero Waste Product at the 2020 Beauty Shortlist and Wellbeing Awards and our Solid Conditioner Bar, The Restoring One is a finalist in Best New Sustainable Hair Product at the 2020 Pure Beauty Global Awards.
Made in the UK, the formulas are vegan and free from plastic, soap, sulphates, silicones and parabens. Instead, they're full of active plant based extracts to gently treat specific hair needs. The range is unisex and formulated to be effective in hard water, with no transition period or vinegar rinse required. We have great customer reviews – 5 stars and excellent across Trustpilot, Facebook and Google.
The launch range includes two solid shampoo bars and a solid conditioner bar, with plans for further product launches this year. They also have a Gift Set which includes an enamel tray and any two of their products, at a discounted price. It's the perfect starter kit for anyone who is looking to try shampoo and conditioner bars for the first time.
Gift Set with Enamel Tray – RSP £37.45
kind2.me/products/kind2-gift-set-with-enamel-tray
The Hydrating One – 80g – RSP £12.50
kind2.me/products/the-hydrating-one
Shine enhancing shampoo bar for normal, dry and curly hair
The Sensitive One – 80g – RSP £12.50
kind2.me/products/the-sensitive-one
Shine enhancing, fragrance free shampoo bar or dry, flaky or itchy scalps
The Restoring One – 80g – RSP £15.95
kind2.me/products/the-restoring-one
Moisturising conditioner bar for normal, dry or chemically treated hair
Being highly concentrated they last and last, 2 – 3 times as long as a liquid bottle.
Catfish Noodling

One great way to keep in shape is to go catfish noodling. Which is basically where you swim in a river or lake and look under rocks for catfish. Once you find the catfish you stick your hand under the rock in hopes it'll bite your hand allowing you to catch the fish! Swimming in river currents is a sure fire way to stay in shape.
www.stop-fishing-start-catching.com
Online shopping – know your rights during the pandemic
With the current pandemic and a nation in lockdown, many of us are turning to online ordering more than ever before. However, there are still some online businesses not providing people with their legal rights and many people don't know what their legal rights are or if they still apply during a pandemic. (They do!)

www.thecomplainingcow.co.uk
Helen Dewdney, The Complaining Cow, consumer journalist and author, is on hand to help with the most frequently asked questions.
1) Can I still buy non-essential items online?
Yes. There are no restrictions on what you can buy online. However, you may find places are prioritising the stocking of essential items, so more items may be out of stock than usual.
2) I ordered an item that I don't want or need now – What can I do?
Under the Consumer Contracts (Information, Cancellation and Additional Charges) Regulations 2013, consumers have a 14 day cooling-off period for changing their minds. A further 14 days is provided from this date to return the item. There are some exceptions to this, such as bespoke items and perishable items.
However, if you made a mistake and downloaded the wrong digital item from a website, then this is not covered. Depending on the specifics of the case, you may have rights, but many websites stipulate that by downloading the content you lose that 14 day right as you have already consumed the digital content which would then be exempt from the cover.
3) The trader is expecting me to pay the return postage – Can they do that?
It depends on the reason for return. If you have changed your mind, then unless the trader has explicitly stated free returns on all items then you will have to pay return costs. However, if the item is faulty, not as described or hasn't lasted a reasonable length of time, then this would be a breach of the Consumer Rights Act 2015 and the trader must pay for the return.
4) Is it safe for me to take a delivery?
The person delivering the item(s) should keep 2 metres away from you when putting the item on the ground. After you have taken the item and opened it dispose of the packaging and wash your hands, as the virus can live on cardboard for up to 24 hours.
5) The seller has told me that I have to wait longer than usual for a delivery?
The Consumer Rights Act 2015 (CRA) states that goods must be delivered within the time frame agreed with the seller. If one hasn't been agreed (you have agreed a time frame if the listing supplies a time frame) the trader must deliver 'without undue delay' and at the very latest not more than 30 days from the day after the contract is made. After this time you are entitled to a full refund.
However, during the pandemic, there may be delays due to reduced staff numbers and this should be detailed on the company's website together with the likely number of days delay you can expect for delivery. Also, if items are coming via Royal Mail, do allow a possible delay, as there may be reduced staff in different parts of the country.
If you have paid for a set delivery date or extra for speedier delivery and it wasn't delivered within this time you are entitled to that charge back.
6) I've waited a reasonable length of time but the item has still not arrived – What do I do?
Your contract is with the trader. Do not waste time contacting the courier. Let the trader spend their time finding out what has happened to your delivery. You could be a long time on the phone and you won't have an evidence trail, so make sure you use email. State in your email that you expect to receive the item by a given date or receive a full refund quoting the CRA, as above.
7) I've got a gift card but I can't use it online
Contact the company by email and ask for the date to be extended, as you are unable to use it. No precedent has yet been set for this but most businesses would extend the date as a goodwill gesture.
8) Can I get a refund on a download?
Digital content must not be supplied by the retailer within the 14 cooling off period unless you have agreed to it. Once the download starts, the cancellation right is lost. If you do not give consent, then you will have to wait until after the 14 days before downloading.
Replacement or repair is, generally, a first stage that must be gone through before any refund is payable. If someone downloads an ebook, for example, and then insists on a refund. The repair or replacement must be within a reasonable time and without significant inconvenience to the consumer, unless it is impossible or disproportionately expensive. Failing successful repair or replacement, the consumer could be entitled to a price reduction which can be up to the full price.
If a trader advertised that an ebook would work on a particular device but it was actually incompatible with that device, you would be entitled to a repair or more likely a replacement in the form of a version that is compatible with the device. If that is not possible, you would be entitled to a reduction in the purchase price which could be up to a full refund.
The Competition and Markets Authority (CMA) is closely monitoring businesses through this period. It has the power to open a consumer enforcement if it finds strong and compelling evidence that the law might have been broken and can call on the company or companies to change their behaviour by committing to formal undertakings or promises. If they refuse, then the case can be taken to court. It is asking consumers to report price hikes or making misleading claims about their products and services. So if a business is using COVID-19 as an excuse to break consumer law, please notify the CMA!
It won't take up the individual issue for you but will start building up cases against the company if they see enough reports.
Always remember to assert your legal rights, which you always have, even in a pandemic!
The Perfect Time for Kids to Enjoy Audiobooks
A message from author, George Robert Minkoff

"Most likely your kids are home from school climbing the walls. Are you climbing the walls with them? May I suggest a story time with the Tickle Plenty audiobooks I created for my granddaughter, in order to keep her happy when she was home from school. They are stories about a little girl named Tickle Plenty, with wizards, a chocolate chip cookie house, a friendly young giant, a talking bird, a bear cub, and a best friend.
They take place in a land of wonders called the Rainbow Forest, where all the trees have different colored leaves.. In their adventures, Tickle Plenty and her friends visit the Ice Cream Volcano to the north, the Bubblegum Tree, and the Lollipop Garden. All this, with a friendly, but slightly bad mannered talking magic wand.
They adventure to the Nothing Happening Festival, with its games, rides, fabulous foods, and Chocolate Avenue, where one can buy chocolate cuckoo clocks that work, and chocolate bicycles to ride. Also, there is cotton candy so light that one has to hold on tight with two hands, otherwise, in a strong wind, it might fly you away.
As my granddaughter is, I think your children will be fascinated by this imaginative land of friends, wizards, magic and fun."
Tickle Plenty audiobooks 1 – 3 can be purchased on Audible, an Amazon company
The titles are: Tickle Plenty and the Bubblegum Tree, Tickle Plenty and the Lollipop Garden, and Tickle Plenty and the Kingdom of the Clouds .

Instant Knockout – The natural fat burner that knocks out the competition
FACEBOOK | INSTAGRAM | TWITTER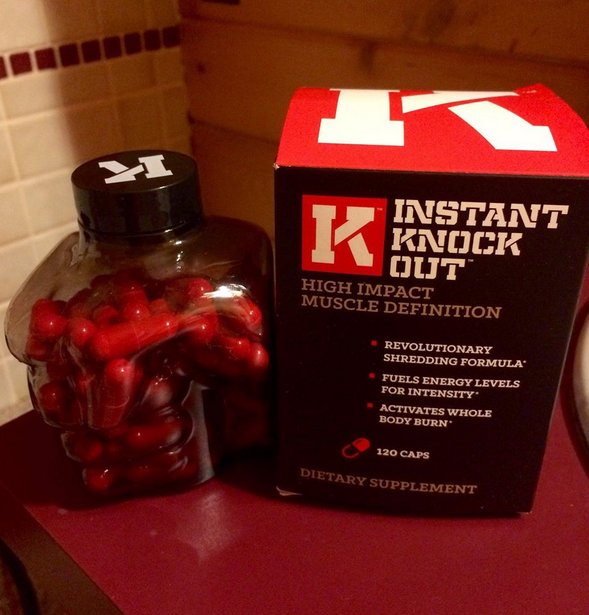 www.instantknockout.com/uk.
Get a fighting fit physique with Instant Knockout
Instant Knockout is a unique, natural fat burner consisting of 10 powerful ingredients designed to blitz unwanted body fat.
It's formulated with some of the cleanest and potent ingredients that work to boost metabolism, increase energy levels and decrease hunger cravings. All of this leads to realistic weight loss results and a physique to be proud of.
Endorsed by a number of elite athletes including MMA fighter Diego "Nightmare" Sanchez, Instant Knockout is a supplement that perfectly complements your diet and exercise routine. This is demonstrated in the athlete's results – he went from Middleweight (190lbs) to Lightweight (145lbs) by combining Instant Knockout with training and a healthy diet.
Instant Knockout helps you keep the energy and focus to reach your fitness goals faster. It uses a natural, research -backed formula, with no proprietary blends – so it shouldn't cause side effects either.
Taking the risk away, Instant Knockout also comes with a 90-day trial, letting customers test the product's effectiveness for three months. It offers a full refund if customers haven't unlocked a better physique after 90 days.
Lose fat safely and live leaner with Instant Knockout. Available for £35.00 at www.instantknockout.com/uk.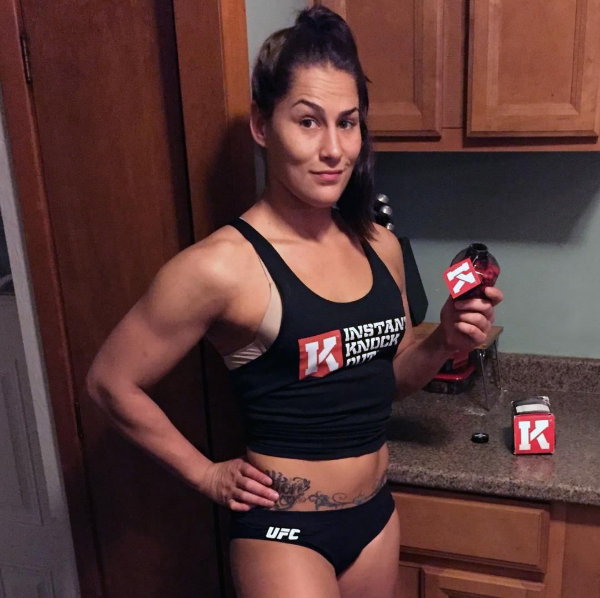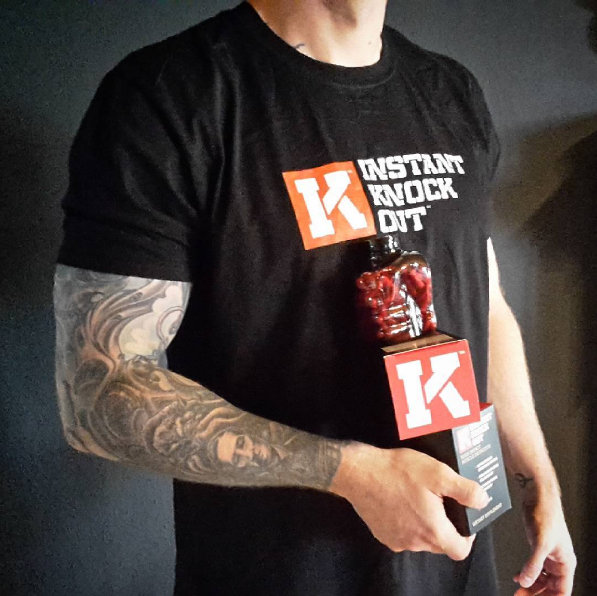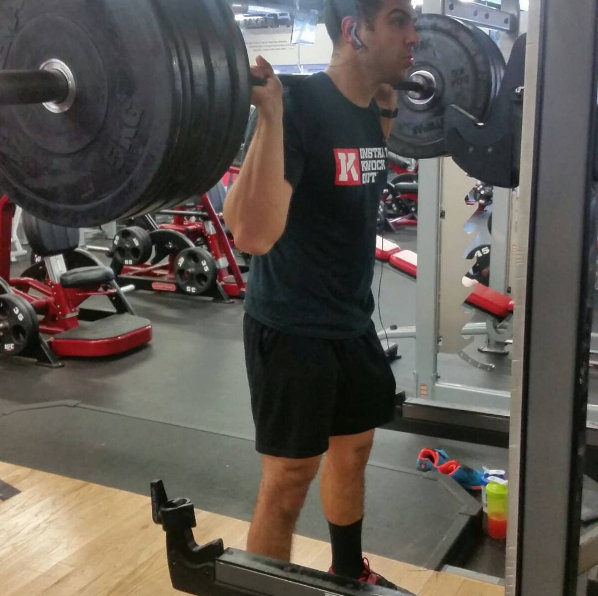 Hunter Evolve
Premium supplements for powerful men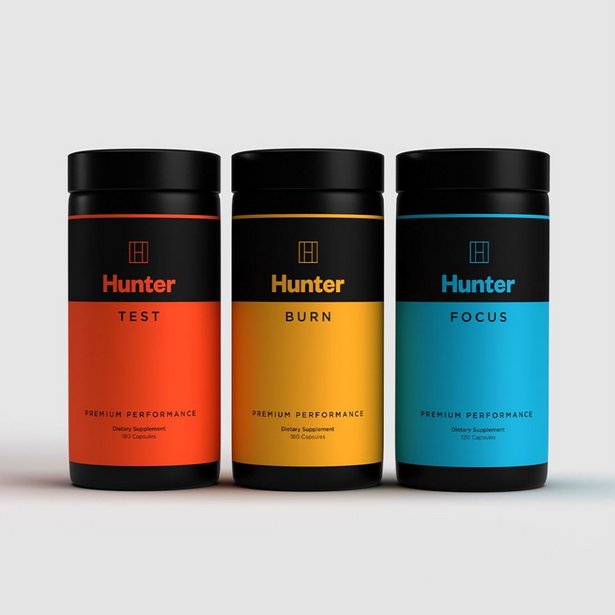 Sharpen your body and mind with Hunter Evolve
Hunter Evolve is a prestige range of supplements for men who want to gain and maintain an edge in everything they do. When nothing but the best will do, Hunter Evolve supplements should be your first choice.
Designed and dosed to meet any man's health needs, Hunter Evolve provides you with three safe yet potent formulas to help you feel fitter, healthier and sharper. The completely natural three-product range includes Hunter Test, Hunter Burn and Hunter Burn – all of which have been designed to give you results that you can see and feel.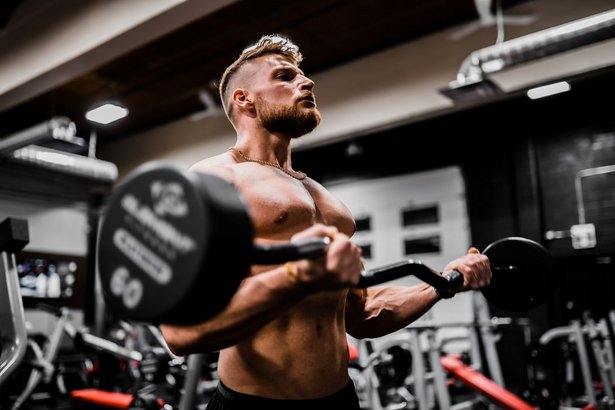 Face any life challenge head-on with a range that has been created to perfectly complement each other and improve both physique and mind.
Hunter Test works to boost testosterone, to increase drive and zest for life. Whereas many testosterone supplements will often use synthetic elements and cause harsh side effects, Hunter Test is an all-natural product including nine of the most scientifically researched ingredients available.
Hunter Burn tackles stubborn fat, shrinking your waistline without losing lean muscle. With six high-grade ingredients, Hunter Burn naturally helps you transform your physique, boost self-esteem and command more respect.
Hunter Focus helps to deliver clarity in a world full of disruptions. Using nine of the most cognitive boosting ingredients available, Hunter Focus works to transform the way you think, giving you more mental energy, focus and motivation.
Letting users put it to the test, the Hunter Evolve supplement range comes with a 90-day trial. If customers don't see or feel any results in three months, they can get a full refund.
Hunter Evolve supplements are manufactured in the UK. Each bottle is priced at £55 and available at www.hunterevolve.com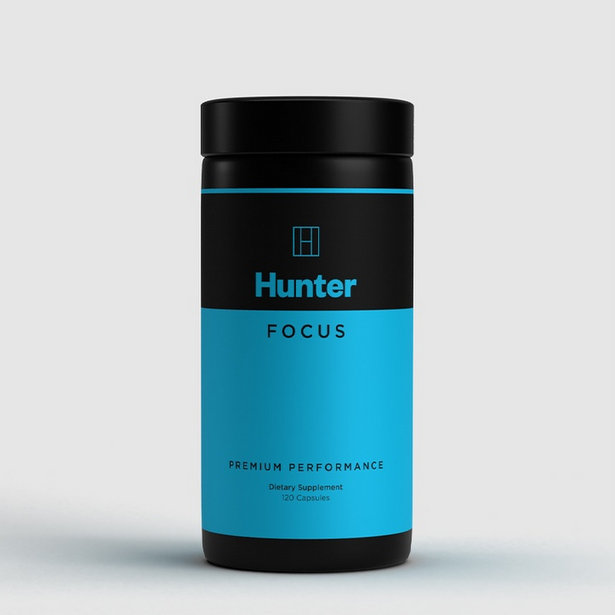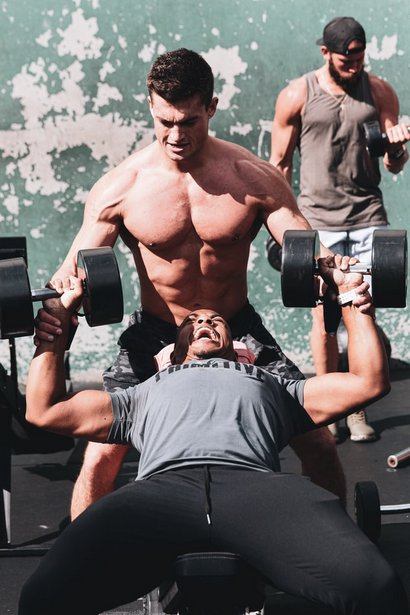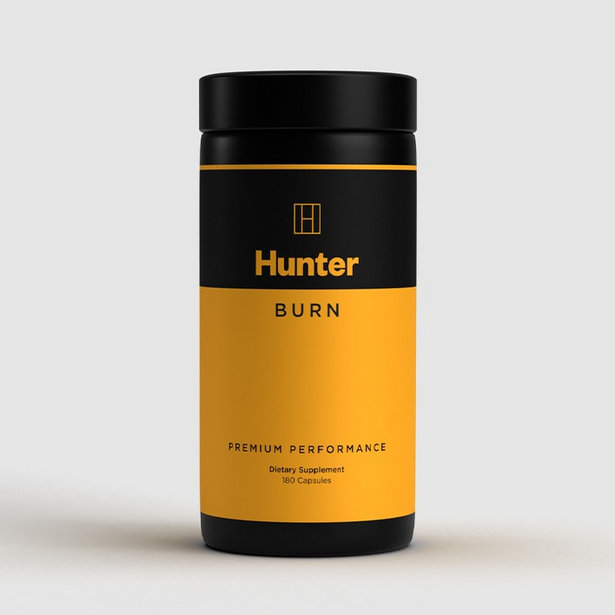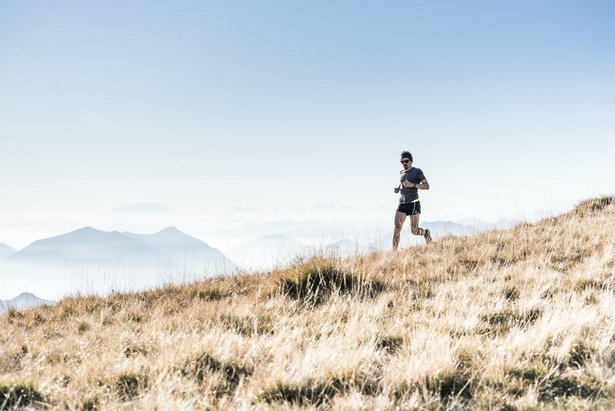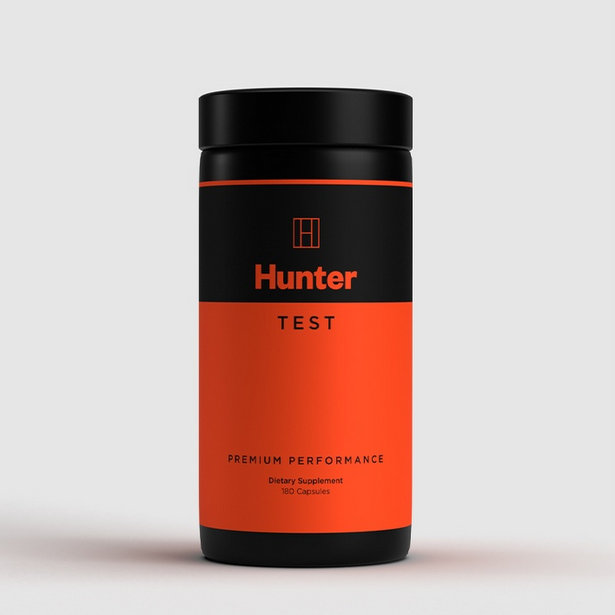 Bring La Dolche Vita to your home during Negroni Week (1-7 June 2020) with a fabulous new Italian Vermouth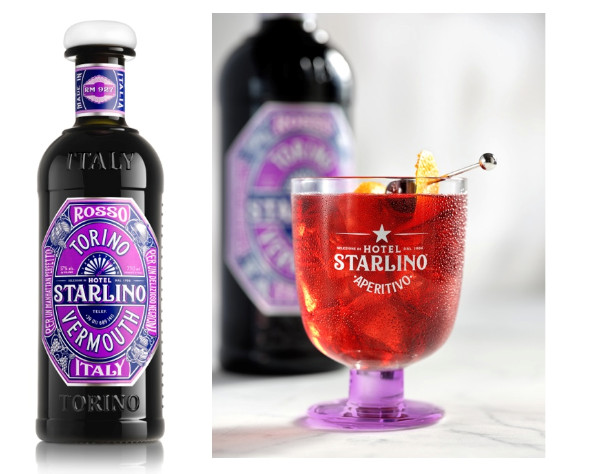 Celebrate Negroni Week with STARLINO Rosso Negroni
The Negroni is one of the world's classic cocktails – it oozes Italian style and La Dolche Vita and what better way to kick start Negroni Week than by celebrating with a cocktail made with a classic "Vermouth di Torino", STARLINO Rosso.
Launched earlier this month in the UK, STARLINO Rosso (Red Vermouth) is made from a blend of Italian white wine, Sicilian Ansonica and Cataratto wines and Marsala Wine. This is then blended with a careful selection of botanicals including Wormwood, bitter orange and cloves. The Red Vermouth is then aged in Bourbon Barrels for six months to give a rich, spicy, vanilla flavour – perfect for a Negroni and with only 17% ABV capitalises on the trend for lower alcohol cocktails.
Commenting on why STARLINO Rosso works so well in a Negroni, Master Distiller , Beppe Ronco says, "What better way to enjoy this quintessentially Italian cocktail than made with a Vermouth distilled in our family distillery, here at Torino Distillati. Torino is the birth-place of Vermouth, one of the three essential ingredients in a Negroni, and with over 100 years of experience making delicious Vermouths, we are very proud to have created the new Hotel STARLINO range."
STARLINO Rosso Negroni
Add 25ml Starlino Rosso, 25ml Campari, 25ml Gin to an Old Fashioned glass. Stir and serve with a twist of fresh orange peel and a maraschino cherry.
RRP: £23.00 for 75cl. ABV: 17%. Available from: Amazon.
www.thestarlino.com
Instagram: @thestarlino
Facebook: @thestarlino
Twitter: @thestarlino
Top 6 most cheerful prints
The Comic Art Website
John Patrick Reynolds
My six most cheerful screenprints
www.thecomicartwebsite.com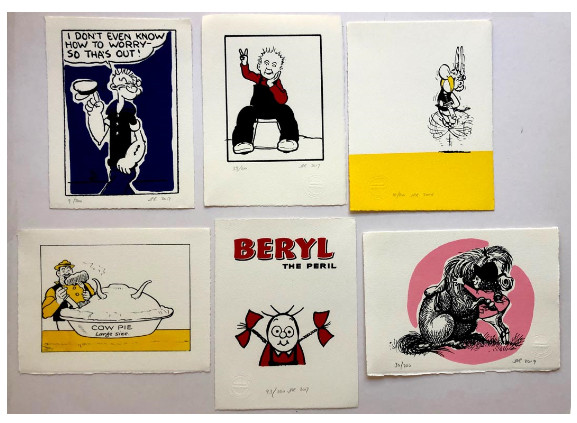 Its a sunny bank holiday weekend all over Britain – and these characters look like they're going to enjoy every minute.
It was hard picking my top six prints – it was originally going to be five – but these are the ones which made the cut:
– Asterix bounding with an indefatigable joy
– Thelwell's pony rider hugging her beast
– Desperate Dan tucking into his favourite food
– The psychotic Beryl the Peril quietly enjoying some atrocity
– Oor Wullie sending us some hippy love
– Popeye the sailorman summarising his position.
GETTING MORE AMBITIOUS IN MY HOME STUDIO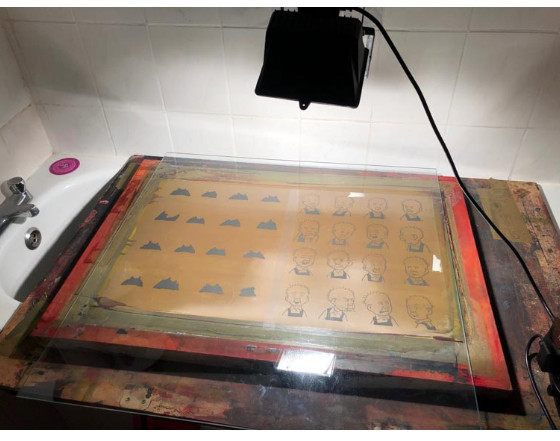 Here's me exposing a medium-sized print. It's the second successful exposure in my makeshift lockdown studio. This weekend I'm attempting a giant screenprint. Wish me luck.
Entrepreneur Essentials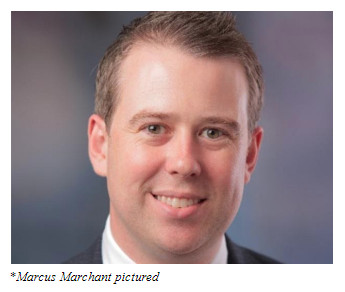 If you're an aspiring entrepreneur it is critical to understand that success does not happen overnight. A successful entrepreneur has experienced: hard work, resilience amongst failure, passion towards their project and a vision for the future. The individuals who are prepared for the long journey towards success will not be dismayed when their plans go in different directions. This approach helps to ensure that when a discouraging situation occurs, those challenged will have the ability to pivot and adapt. When analysing the entrepreneurs of the world many find that there is a formulaic blend of entrepreneurial skills that can help aspiring entrepreneurs achieve their goals.
Just a few of these entrepreneurial skills include passion, perseverance, prioritisation, patience and courage. Amongst these, one of the most important characteristics of successful entrepreneurs is their ability to be resilient in the face of adversity. Rather than becoming overwhelmed and throwing in the towel, successful entrepreneurs understand the importance of delayed gratification and value the journey towards their goals. However, even the most acclaimed entrepreneurs have found themselves struggling to reverse a negative thought cycle whilst experiencing challenging times.
Experiencing ups and downs as an entrepreneur is inevitable. When stuck in a rut, try these five tips to pull yourself out: practice gratitude, remind yourself of 'why' you started, focus on past victories, walk it off and make a new plan with a fresh attitude. Having gratitude on your side is a powerful tool to elevate yourself and utilise your potential to the highest ability. When feeling discouraged, focusing on the feeling of gratitude for your struggles, your team and for the constant learning experiences you are exposed to can aid in shifting your mindset. If you find yourself completely unable to break out of your rut, try changing up your environment to help kick-start a refreshed outlook.
Marcus Marchant, CEO of Vistaprint Australia commented saying, "When on your journey towards success, it is essential to find the beauty in the process rather than getting lost in the inevitable frustrations along the way." Marcus also commented on the challenging effects COVID-19 has presented to many aspiring entrepreneurs suggesting, "Get as creative as possible during this unique time with the methods of productivity that work for you. As important as having the efficient procedures in place of hard work, big ideas and a rigorous work ethic, don't forget to implement a work-life-balance system. It's important to keep your mental health top of mind during this challenging time and keep a positive attitude at the forefront of your business structure."
As an entrepreneur you are going to have to put in an immense number of hours into your business. Successful entrepreneurs take risks and maintain a hope for their future successes. No system will work perfectly for every aspiring entrepreneur as all individuals have a unique standard workflow. However, whether an aspiring or seasoned entrepreneur, ensuring your attitude is set up to maximise your talent will make the journey towards success an enjoyable one.
Curiosity Box: Hours of THOUGHTFUL At-Home Entertainment from education network Vsauce with over 24million YouTube subscribers >> www.curiositybox.com/#subscribe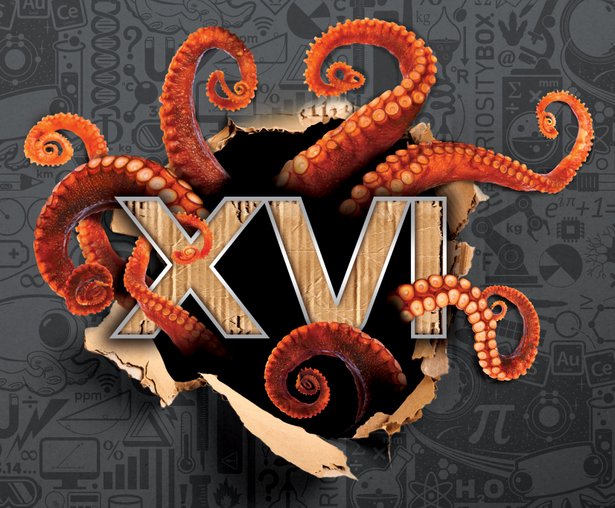 Curiosity Box (https://www.curiositybox.com/#subscribe), is a premium quarterly subscription box featuring viral physics toys, custom puzzles, and intelligent showpieces that provide families and individuals alike with a gateway to next-level knowledge and hours of brain-busting entertainment.
Founded and curated by award-winning education network Vsauce, which boasts over 24 million YouTube subscribers and over 3 billion video views, The Curiosity Box shares their passion for inquiry and reflection in a hands-on way. Now you're thinking!
You can check out the individual items in the spring box on their blog andprofiled here is the outter box . (https://www.curiositybox.com/blogs/inqs-corner/spoiler-alert-everything-inside-the-spring-curiosity-box)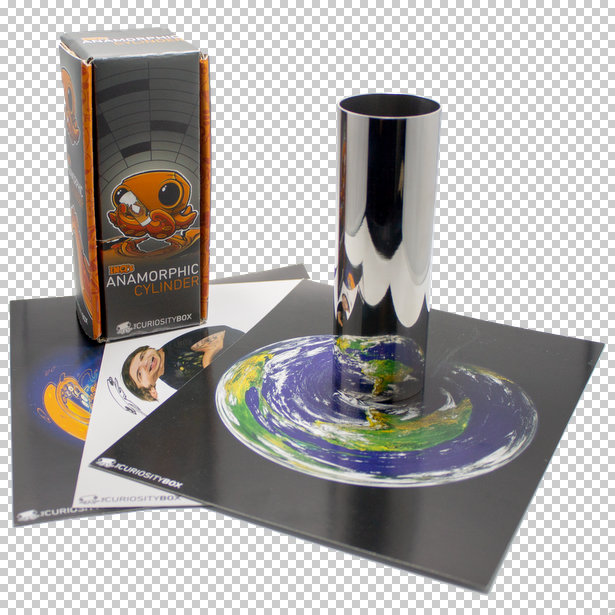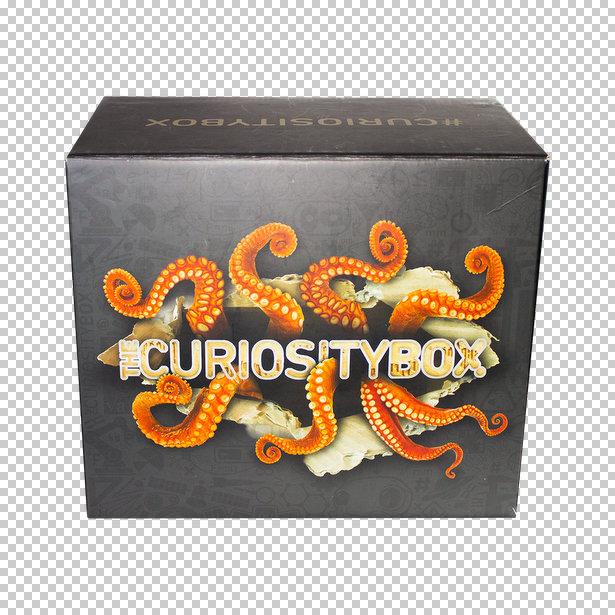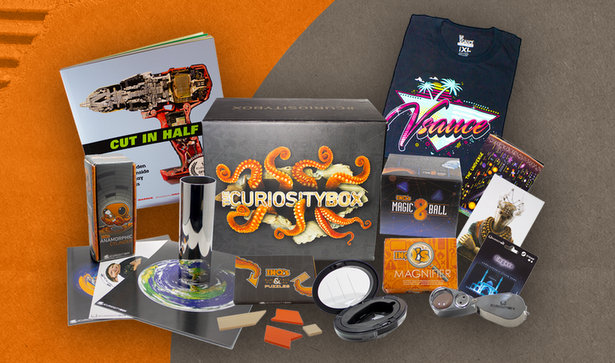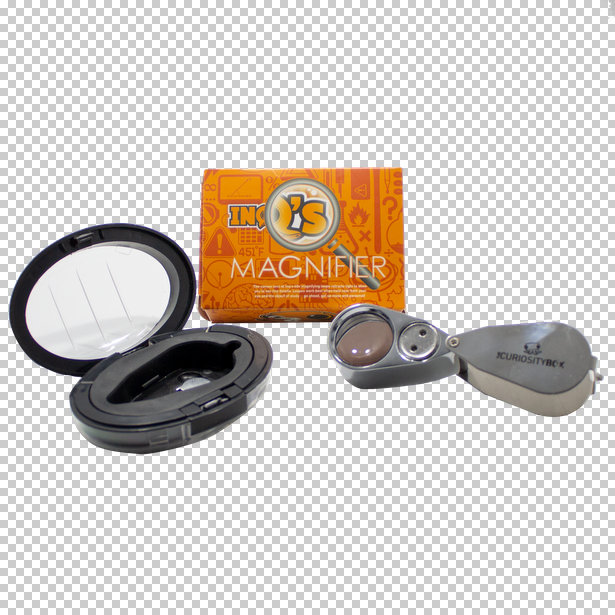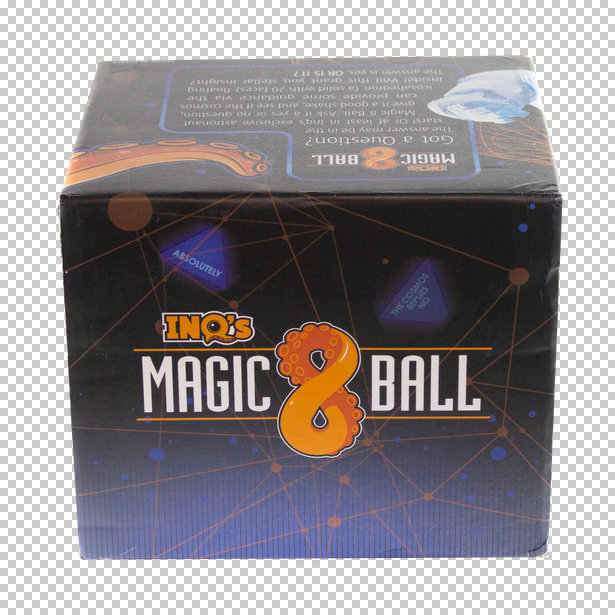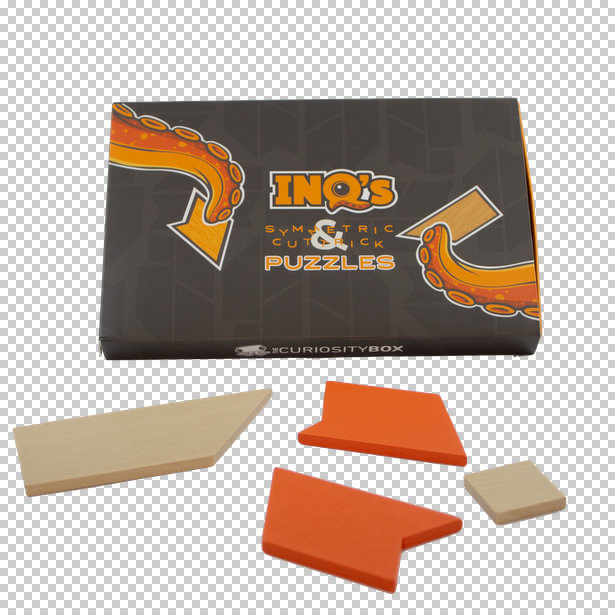 Transparent face masks could stop 'months of misery' for 9 million people, charities say
· Charities say nine million people could benefit from transparent face masks.
· Deaf people can't lip-read or see facial expressions through face masks or coverings, leaving them at risk of isolation and loneliness.
· Transparent face masks would make a "monumental difference" to deaf people, charities say, along with tips for communicating with deaf people.
Millions of deaf people could face "months of misery" unless transparent face masks are made widely available, some of the country's major deaf and disability organisations have warned.
Nine organisations, led by the National Deaf Children's Society, have written to Public Health England and NHS England urging them to work together quickly to commission transparent face masks.
Without them, the charities say deaf people face a world where they can't understand what's being said to them, putting them at an even higher risk of isolation and loneliness at a critical time.
There are currently around nine million people in England who are deaf or live with a hearing loss and almost all of them rely on seeing someone's face clearly, as it helps with lip-reading and reading facial expressions.
In the letter, the charities warn that this will become impossible if the general public now start to wear standard face masks or coverings. If transparent masks were also available however, they say it would make a "monumental difference" to deaf people across nation.
The coalition, which includes the National Deaf Children's Society, Action on Hearing Loss, Royal Association for Deaf people, Action Deafness, British Deaf Association, Sign Health, British Association of Teachers of the Deaf, Sense and the UK Council on Deafness, also asks for any future Government guidance on the topic to include advice on speaking to deaf or deafblind people whilst wearing face masks or coverings.
The National Deaf Children's Society has provided five tips for the public when they speak to a deaf person whilst wearing a face mask, urging everyone to take them on board:
1. Write it down
If speech isn't working, write it down or use a text message.
2. Use an app
There are mobile apps that can translate speech into text – why not give one a try?
3. Keep it clear
If you can, use a face mask with a clear panel or a clear face visor so your face is visible.
4. Find a quiet place
This will make it easier to hear, especially if technology is used to support hearing.
5. Use video calls
If you don't need to meet face-to-face, a video call with captions or British Sign Language interpretation may work just as well and you won't need a mask.
Susan Daniels, Chief Executive of the National Deaf Children's Society, said:
"This is an extremely challenging time for everyone and we're relying on each other's support, understanding and patience to get through it. Deaf people are no exception and if face masks or coverings become widespread, they could experience months of misery as they struggle to understand what is said to them.
"This could be even harder for children, who may not have the confidence to keep asking for things to be repeated and often find it easier to just pretend they understand.
"Transparent face masks would make a monumental difference to deaf people's lives, but we'd also ask everyone to take these simple deaf awareness tips on board. They won't make much difference to your life, but they will have a massive effect on ours."
Steph Halder, President of the British Association of Teachers of the Deaf, said that her organisation had already been responding to queries and concerns from its members about the impact of face masks on deaf children.
"Deaf children rely on lip patterns to support their communication and also need to see peoples' faces for emotional understanding. The use of face masks could have a negative impact on assessments and verification of hearing aids and auditory implants.
"Deaf children do not hear well over distance and may already be struggling with social distancing measures. Clear face masks would remove some of the barriers and ensure that deaf children are not put at a disadvantage."
Linda Richards, Chair of the British Deaf Association, said:
"Don't mask the message. Use of clear face masks and visors/shields with Deaf people is reassuring, reduces the risk of misunderstandings, and gives us the chance – indeed, the right – to be as fully informed and involved in our treatment as is possible. Don't mask the message with an unnecessary barrier. Be clear. Go clear."
Craig Crowley, Chief Executive of Action Deafness, said:
"We believe this clear face mask is urgently needed and will make a huge difference to patients being able to access their communication needs, especially in this serious COVID-19 pandemic period."
Campaign Against Living Miserably (CALM) hosts The CALM Lock-in: Mario Kart 8 Edition on Twitch and Instagram Live with Paul Mescal, Daisy Edgar-Jones, Jon Richardson, Iain Stirling, Tom Grennan, Amelia Dimoldenberg and more
A star-studded line-up of players include Normal People stars Paul Mescal and Daisy Edgar-Jones, rugby player Anthony Watson, footballer Tyrone Mings, musician Tom Grennan, comedians Iain Stirling, Jon Richardson and Seann Walsh, YouTuber Joe Sugg, fitness coach Bradley Simmonds and Josh Patterson
Celebrities will play Mario Kart 8 Deluxe against one another on the Nintendo Switch
Broadcast live on Tuesday 19th May, 7pm-9pm BST via Twitch and Instagram Live, during Mental Health Awareness Week
Writer and comedian, Amelia Dimoldenberg, to host event and commentate on the celebrities races live from CALM's official Twitch
Celebrities will look to raise spirits and money, with viewers invited to donate to support CALM and its helpline services via thecalmzone.net
CALM has received over 19,000 calls and web chats and directly prevented 80 suicides during lockdown
Monday 18th May, LONDON: As the nation continues to find new ways of coping with lockdown, the Campaign Against Living Miserably (CALM), a charity leading a movement against suicide, will launch The CALM Lock-in: Mario Kart 8 Edition this Tuesday, during Mental Health Awareness Week (18-24 May). It follows CALM's first ever lock-in last month, which saw performers including Years & Years entertain over 60,000 viewers at home.
Taking place between 7pm – 9pm on Tuesday 19th May, a star-studded line-up of contestants include Paul Mescal and Daisy Edgar-Jones, whose recent drama Normal People explored issues surrounding mental health.
Celebrities will battle it out live on Twitch and Instagram Live to beat their opponent on fan-favourite Mario Kart 8 via the Nintendo Switch, whilst fans can tune in to watch at home, cheering on their favourite player. Each act will go Live on their own Instagram channels, whilst official host Amelia Dimoldenberg will commentate on the games live on CALM's official Twitch.
Other stars include rugby player Anthony Watson, footballer Tyrone Mings, musician Tom Grennan, comedians Iain Stirling, Jon Richardson and Seann Walsh, YouTuber Joe Sugg, fitness coach Bradley Simmonds and Josh Patterson.
Since lockdown was announced (March 23rd), the CALM helpline has experienced a record demand of over 19,000 calls and webchats, and directly prevented 80 suicides. Whilst the primary aim of The CALM Lock-in: Mario Kart 8 Edition is to help raise spirits and give the nation some respite from these strange times, it also hopes to raise money through donations to support the running of CALM helpline services.
CALM CEO, Simon Gunning said: "Over the last few weeks, we've seen people need CALM and our services more than ever before. We know that lockdown has been incredibly tough, so we wanted to do something that would give people a fun evening and help take their mind off everything else that's happening at the moment – even if just for a few moments – whilst also raising awareness of the CALM services that can be an added support when life gets tough .
"CALM is here for anyone who needs help and our free and confidential helpline and webchat are open seven days a week from 5pm- midnight. If anyone is struggling and would like some help visit thecalmzone.net for ways to support yourself and others".
To tune in, fans at home should either visit individual celebrities' Instagram Lives or alternatively on Twitch: https://www.twitch.tv/thecalmzone. Viewers should check @calmzone on Instagram for the full schedule.
All games are taking place on the Nintendo Switch, which Nintendo kindly donated to CALM in order for The CALM Lock-in: Mario Kart 8 Edition to go ahead.
To find out more about CALM and its services – including how to use webchat and how to donate – please visit thecalmzone.net. The helpline number is 0800 58 58 58.
UNIONS CALL ON ANBC COUNCIL TO THINK AGAIN ON PLANS TO SLASH STAFF WAGES ON FURLOUGH

Unions GMB NIPSA and UNITE have condemned the decision by ANBC council taken to slash staff wages – confirmed at a council meeting on Thursday 14th May 2020.
Alan Perry, GMNB Organiser, said:
"This is a totally appalling act by the councillors of Antrim and Newtownabbey council to cut the pay of staff.
"A number of employees who are effected will be some of the lowest paid within the organisation and the financial implications this may have on them is very concerning. We call upon the council to engage in meaningful negotiations with the recognised Trade Unions to look at ways to mitigate any losses to staff.
"We also call on the councillors and senior management of ANBC to share the financial burden and not to unload it onto the lowest paid employees.
"To date the way senior officers and councillors have treated staff is deplorable making announcements at the last minute and choosing to communicate through the press rather than their employees representatives, they should be ashamed of themselves."
Natalie Shiel, on behalf of NIPSA, said:
"It has not been explained to Trade Unions why ANBC are not in the financial position to avoid a detriment in pay in line with other Councils.
"The Council will only be required to pay one fifth of furloughed staff pay. It is clear that not enough cost saving measures have been considered before asking dedicated lower-paid workers to sacrifice 20% of their wage.
"Councillors and higher paid decision-makers will be unaffected by such cuts in wages whilst not being prepared to similarly ensure that their workers receive their full pay during this uncertain time. They have therefore placed the financial burden on the lower paid workers.
Kieran Ellison, Unite Regional Officer, said:
"The approach taken by Antrim and Newtownabbey Borough Council in their decision to cut the pay of some of their lowest paid workers has left many staff upset and dismayed with little time to consult their respective Trade Unions on the many answers they seek.
"Morale is dissipating quickly with questions being asked on what those who are taking and implementing these decisions are sacrificing to address deficits. I urge our members to contact Unite quickly to discuss questions they evidently still have."
Rachel Baer DVD for elderly yogis is a perfect gift for those who are self cocooning! It is chair yoga you can do at home!
FACEBOOK | TWITTER | INSTAGRAM
Rachel Baer DVD for elderly yogis is a perfect gift for those who are self cocooning! It is chair yoga you can do at home!
Rachel Baer recently made a DVD for my elderly yogis . It is chair yoga they can do at home. Filmed during one of her classes. Seniors can safely exercise in their homes with the aid of a study chair.
See more at :- www.yogakeepsmefit.com/product-page/chair-yoga-with-rachel-dvd
A streaming option is also available for the more tech savvy.