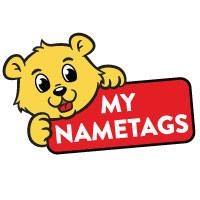 Back to School Essentials
Never let your child lose a single thing at school again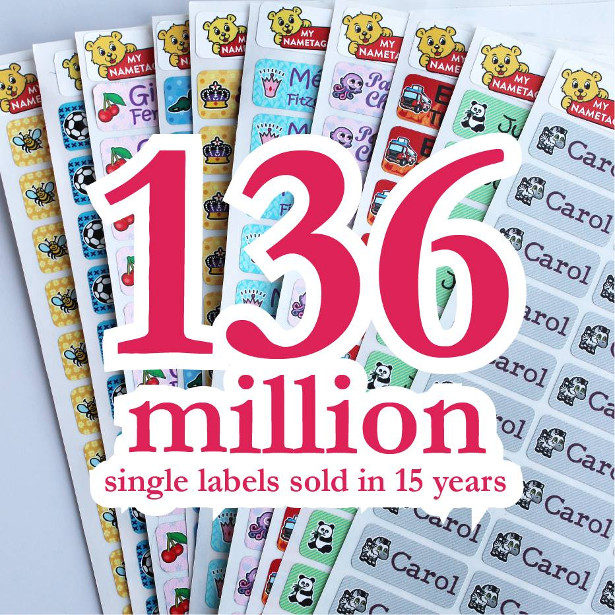 Getting a child prepped for the return to school after the summer holidays can be an expensive task. From new school shoes, uniform and PE kit to the endless list of stationery, the costs mount up quickly. To make matters worse, research has found that children will lose more than a thousand items each throughout their school years – that's seven items a month. The most common are school jumpers, school books, stationery, socks and toys.
According to research, the average cost of school uniform for primary school aged children is £225 a year. Having to replace items adds to this but a simple name tag can save parents' money, as well as valuable time having to go shopping. In addition, name tags can also save a lot of heartache for children by preventing their favourite toy from going missing permanently.
Many parents don't use name labels in their children's belongings because they simply don't have time to sew them into everything. My Nametags' range of labels are easy to order, simple to apply and completely customisable, with popular designs including Hello Kitty, Mr Men and unicorn icons. The UK's leading supplier of labels has developed three options – stick-on, iron-on and mini – replacing the traditional, more time-consuming methods of labelling and making them ideal for the modern family.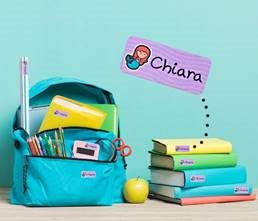 Flexible, durable and rub resistant, the Colour Sticker Nametags stick to hard surfaces including lunch boxes, textbooks and even school shoes. All labels are 100% waterproof and can also be used on clothing care labels. Each label allows for three rows of text, ideal for a name, phone number or other important information, like food allergies.
RRP £11.95 (set of 56)
Available from www.mynametags.com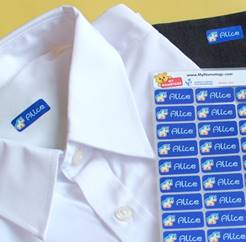 Perfect for clothing and school uniform, the Iron-on Nametags can be ironed onto garments in seconds and won't budge – no needlework required. Much like the stick-on labels, each label is 100% waterproof, resistant to wear and designed to withstand the rigours of daily school life. The Iron-On labels further benefit from a 10-year guarantee. Allowing for three rows of text, the labels offer the perfect amount of space for a name and phone number, ensuring costly items never go missing again. They can also be used to clearly indicate a food allergy.
RRP £11.95 (set of 56)
Available from www.mynametags.com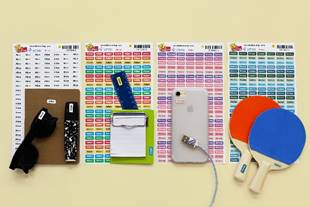 To prevent smaller school essentials from going missing, including pens, protractors and rubbers, the new Ministickers are perfect for labelling large amounts of equipment quickly. Each set comes with 175 stickers, allowing every book, pencil and ruler to be labelled ready for school. The Ministickers are large enough to fit a first name and, just like the full-size label, they are 100% waterproof and rub resistant. In addition, the Ministickers are also perfect for use by adults in the workplace to ensure that favourite pen never goes missing again.
RRP £13.95 (set of 175)
Available from www.mynametags.com
Lars B. Andersen, Founder and Managing Director of My Nametags, comments: "Schools are like the Bermuda Triangle for clothes and stationery. Parents are endlessly pulling their hair out because their child has come home having lost their school jumper or PE shorts, that they've only just replaced. Of course, some loss is inevitable – we all lose things – but most of it is avoidable, if only it were clearly labelled. We hope that our name labels will provide a quick and easy solution to help families prevent unnecessarily lost items and frustration this school year."
For more information, please visit the back to school page on the My Nametags website.