Award Winner & Back To School Educational Toy >>> Robo Wunderkind: Fun coding blocks for kids of all ages, as the robot grows in complexity meaning it actually has longevity. (used by over 200 schools)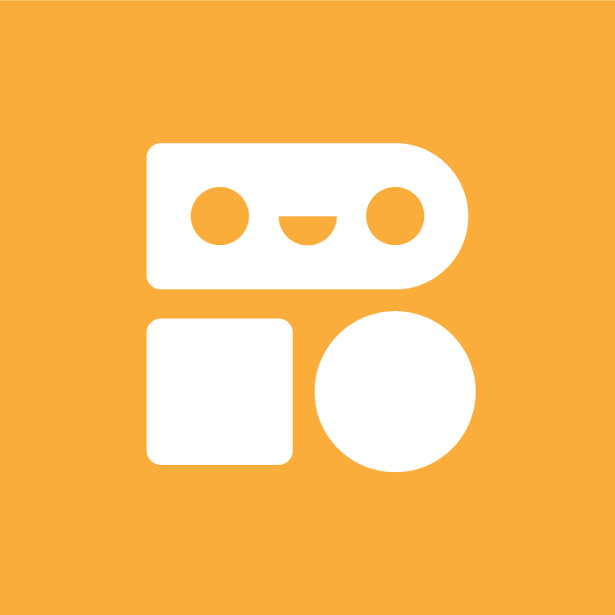 Robo Wunderkind: Fun coding blocks for kids of all ages, as the robot grows in complexity meaning it actually has longevity.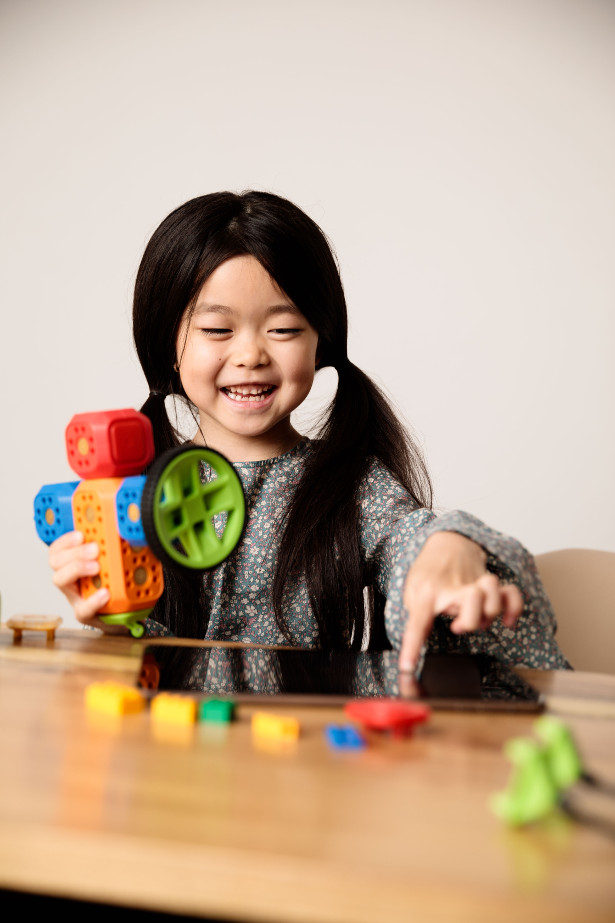 TWITTER | INSTAGRAM | YOUTUBE |FACEBOOK
Over 200 schools also use it so you know your child isn't just playing with "another toy" and actually allows kids speaking different languages to play together. Reduced pricing Nov 25th – Dec 15th before it goes back to normal prices >
Starter Kit (£139/$149/€149)
Education Kit (£189/$199/€199)
Advanced Kit (£119/$129/€129).
Robo Wunderkind is on an early education mission: we are creating an inspiring learning environment for kids to exercise all the essential and natural skills of the 21st century. Our robotics kits, apps, and curriculum are in use in over 200 schools and happy homes worldwide, they make coding and robotics a breeze for all young curious minds and prepare K-5 students for a job market that will be increasingly STEM-demanding and STEM-oriented.
Robo Wunderkind is a powerful and unique educational solution for children aged 5-10. We teach kids coding and robotics and, through play, promote their intellectual development. Robo Wunderkind is being used in thousands of homes and schools worldwide.
Robo Wunderkind is a product comprised of two models of robotics kits, two intuitive apps, and a curriculum for educators. Due to its universal nature, Robo Wunderkind can be used at home, in educational environment or in after school activities. Our curriculum, comprised of 50+ hours of lessons, is designed by educators for educators. It considers the stages of children's development and their significant features, as well as the educational standards of different countries.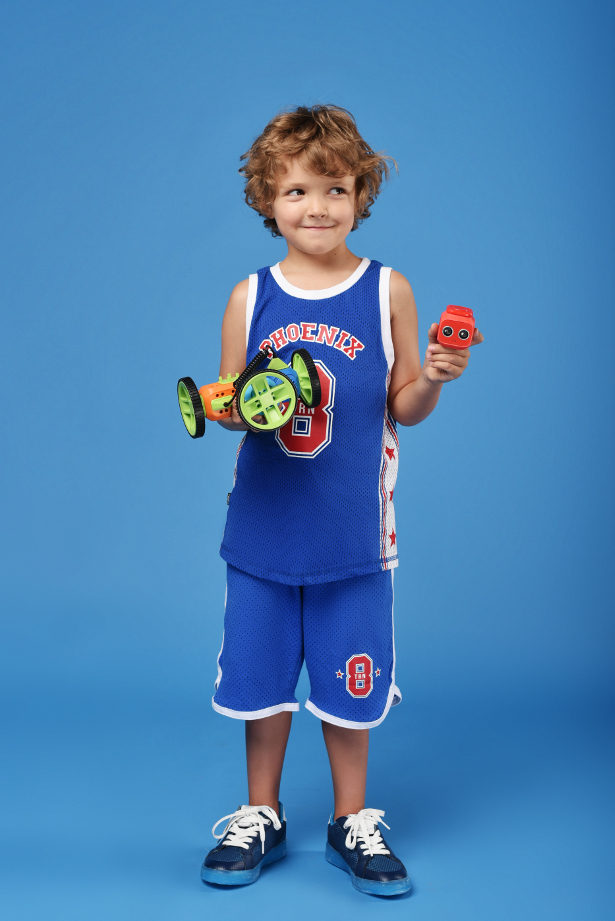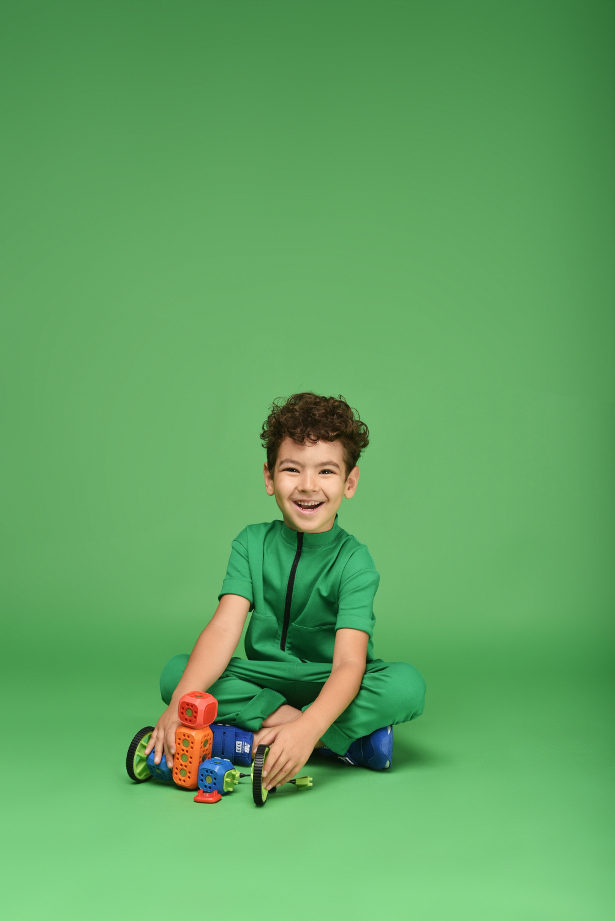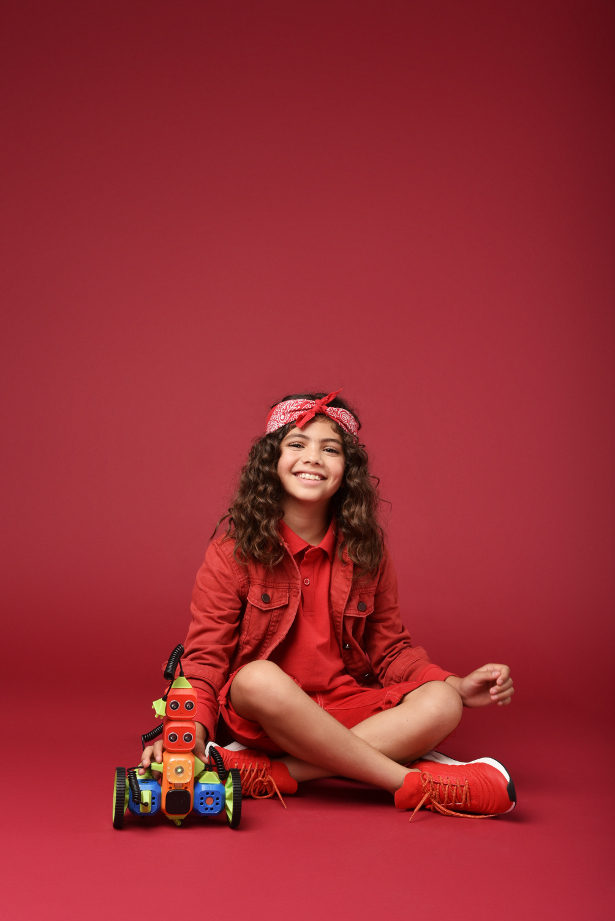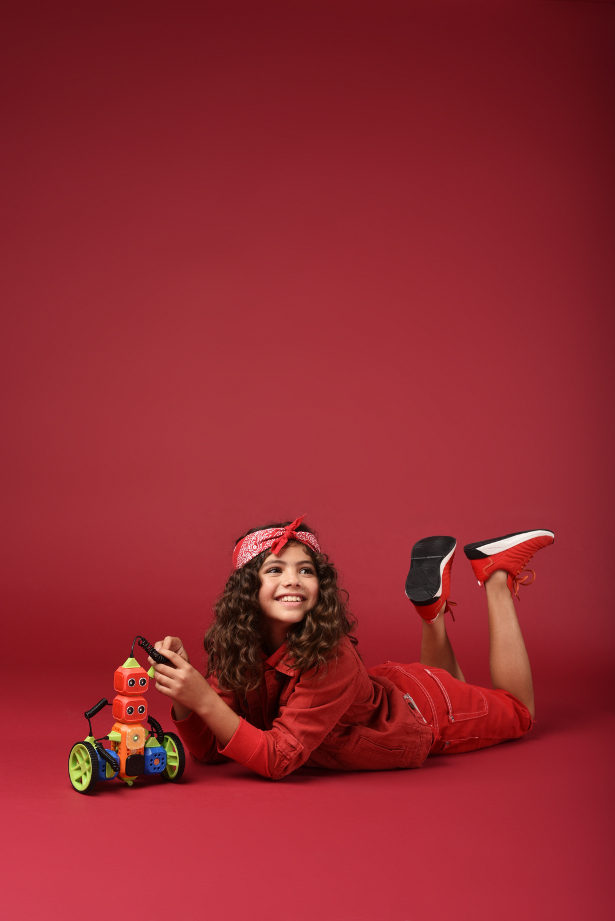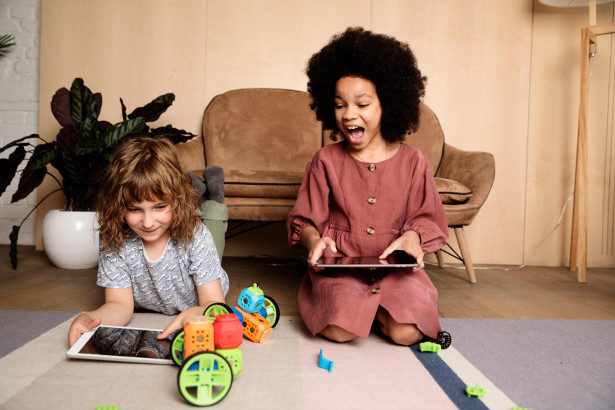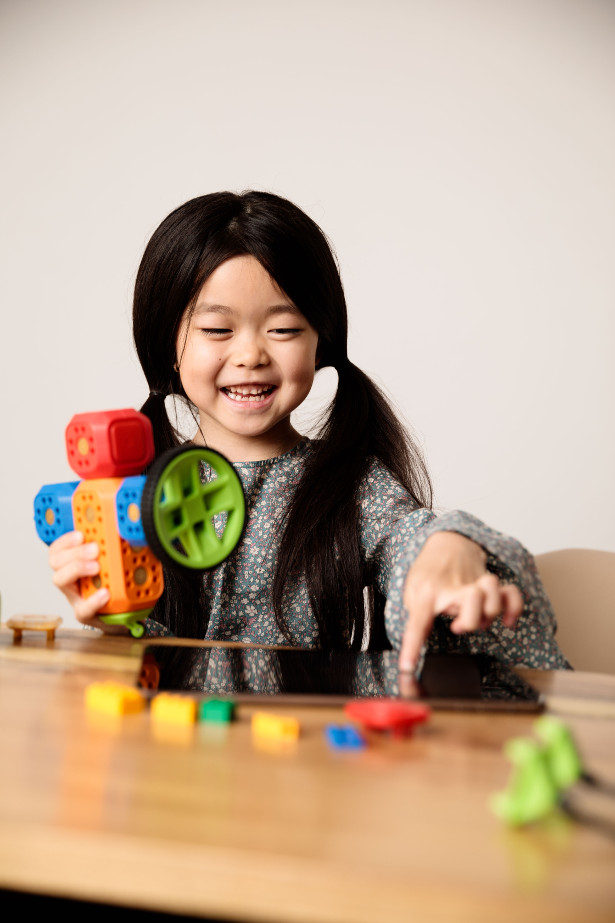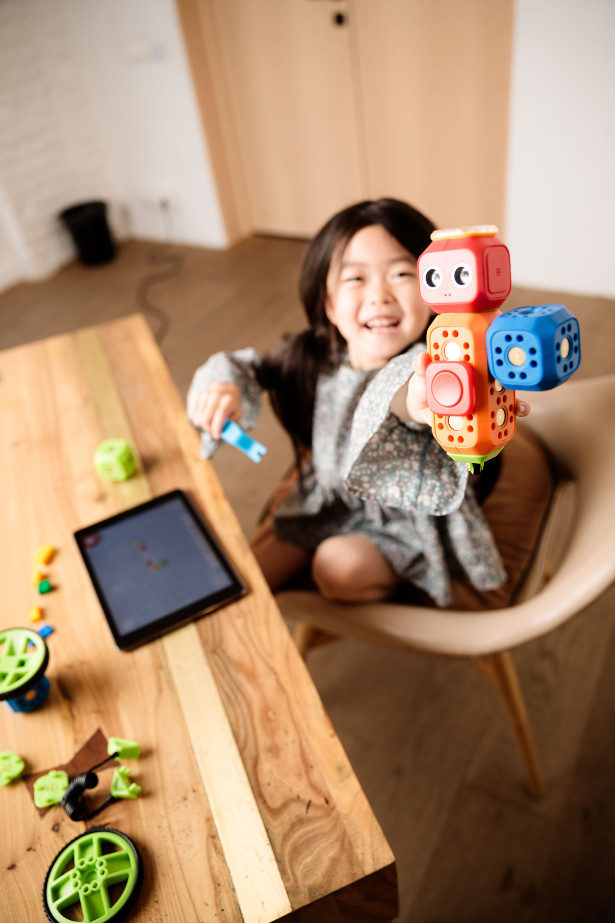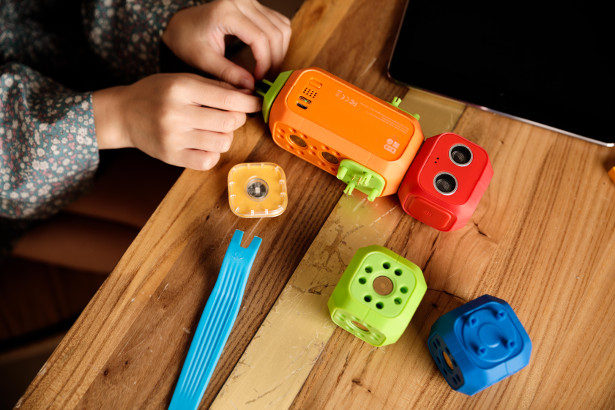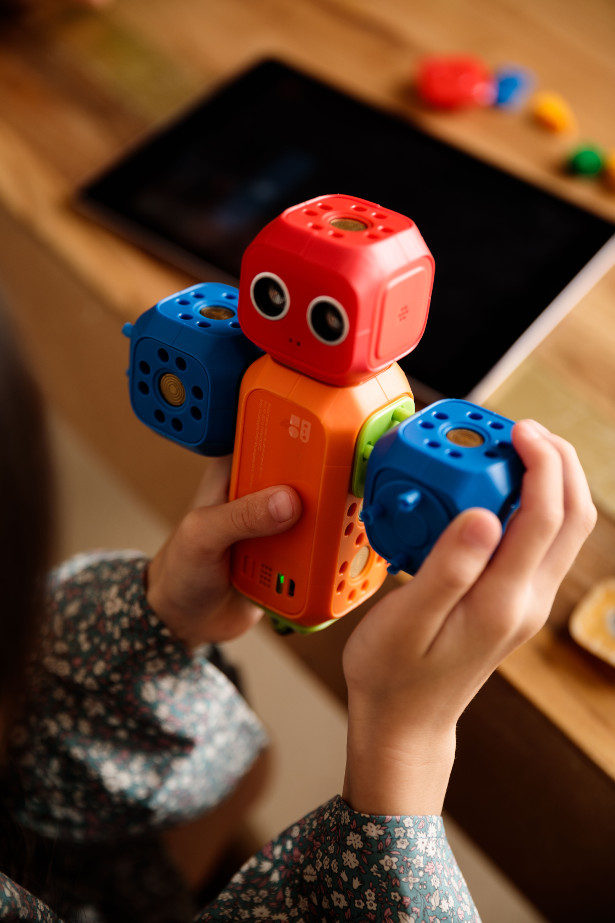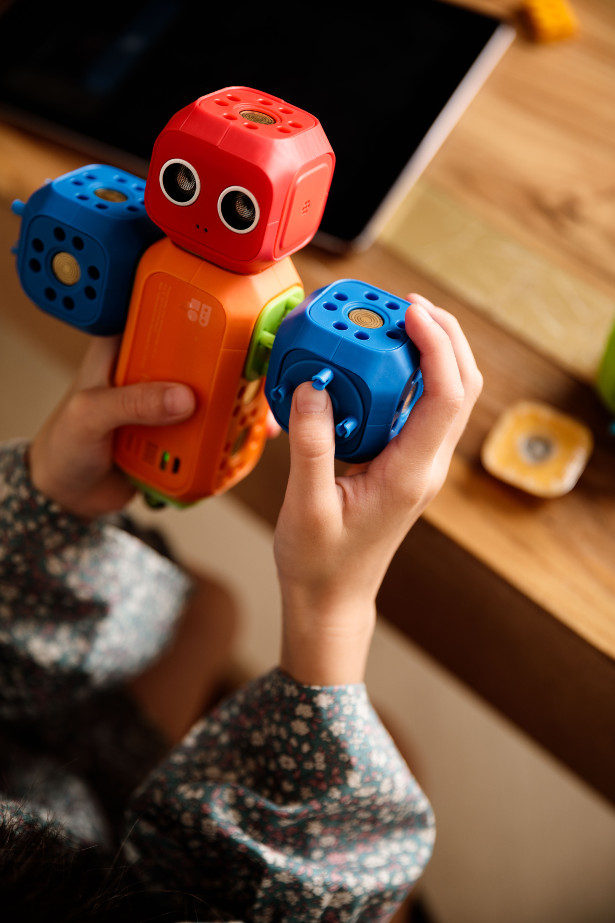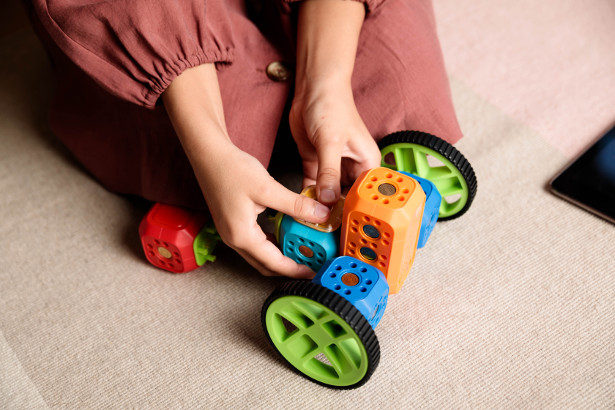 What a great Back To School Item! Think Less! Do More… with Tile! Now iPad's, laptops, gym bags and even lunch boxes can be kept safe with Tile!
Back to School can be a daunting prospect for kids and parents, so why not make the shift from the ease of the school holidays and into day to day routine a little easier by hooking all your important items to a Tile, giving you a few less things to think about.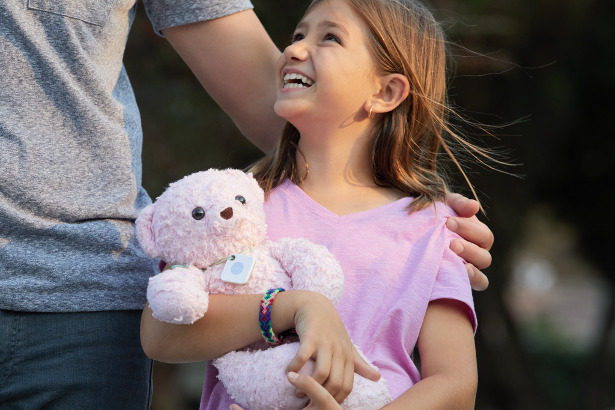 iPad's, laptops, gym bags and even lunch boxes can be kept safe with the Tile Bluetooth tracking device, simply link a Tile to the Tile app, name it, and your good to go! PE kits, book bags and musical instruments will never be far away with. Ideal for the morning rush, as you can quickly locate the items the little ones need for the day ahead, just by the click of a Tile. If the item is further away, you can check where they were last seen on a map, or tap into Tile's community, the world's largest lost-and-found network, which will anonymously help find the lost or stolen items almost anywhere in the world.
Tile Mate – RRP £20
Stockists: Tile.com, Amazon, John Lewis and Argos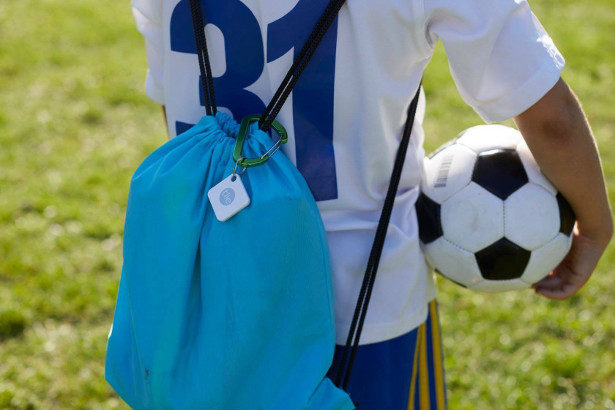 The new Tile Mate attaches to keys, wallets and anything else you can't live without. Tile Mate now comes with a replaceable battery, increased range and volume as well as smart home integration with Amazon Alexa, Google Assistant, Siri Shortcuts and Comcast Xfinity X1.
Tile Pro – RRP £30
Stockists: Tile.com, Amazon, John Lewis & Argos
Tile's most powerful Bluetooth tracker for finding all your things. The durable tracker has a replaceable battery, 300-foot range and is Tile's loudest tracker yet, making it even easier to find your things.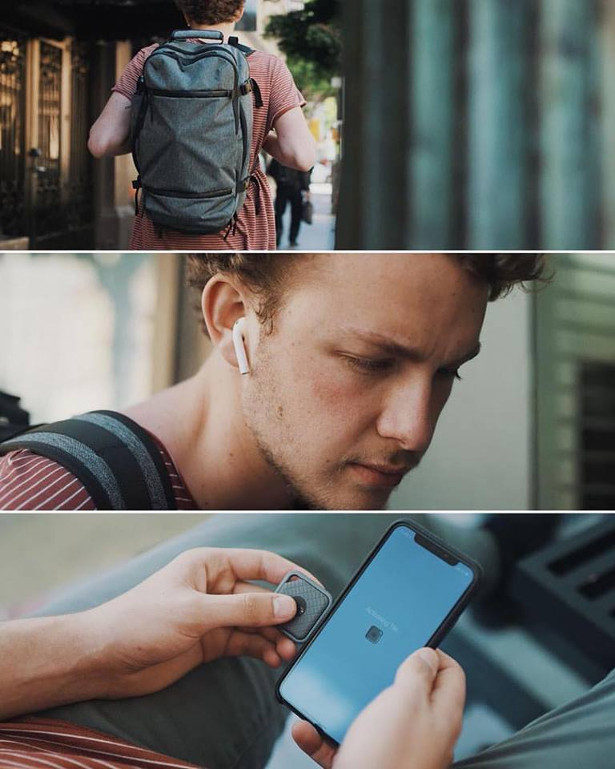 Thinking now already about school & Going Back to school… Dakine Launches New Range of Everyday Carry On Packs and Bags! So versatile, durable and appropriate! >>

Dakine Launches New Range of Everyday Carry On Packs and Bags
VIMEO | INSTAGRAM | TWITTER | PINTEREST | FACEBOOK
Annecy, FR (June 2019) – Dakine celebrates this year its 40th birthday. Four decades building trusted and durable equipment for travel and everyday carry. From the mountains to the sea and the lifestyle in between, Dakine progresses its style and function in its Fall 2019 collection. The new styles highlighted incorporate new trends and fresh prints.
Infinity Pack LT 22L
Pack smart, travel light. The Infinity LT (RRP £90 ) offers a tidy 22 litres of storage for commuting, city living and weekends away. There's a padded sleeve for a 13″ laptop or tablet. The breathable air mesh shoulder straps provide comfort of carry. It has an external water bottle pocket and a couple stash pockets for the small stuff. A unique zip-top opening keeps everything secure.
Urbn Mission Pack 23L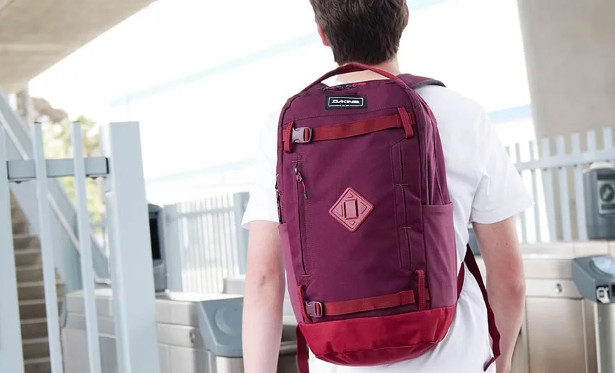 Weekend escape and back to work. The URBN Mission backpack offers easy access and plentiful storage to keep you on course. It offers a skateboard carry option on the front of the pack. Be tech-ready with the padded 15″ laptop pocket and pockets for power cords and headphones. There's plenty of room for your essentials plus a change of clothes within the 23 litre pack. It is easy and comfortable to carry with the breathable shoulder straps and ergonomic back panel. Access your water bottle quickly from the external mesh pocket. The Squall colour is built with storm proof and durable Cordura fabric. Commute or travel in varied weather with total peace of mind. RRP £65-75.
365 Pack 21L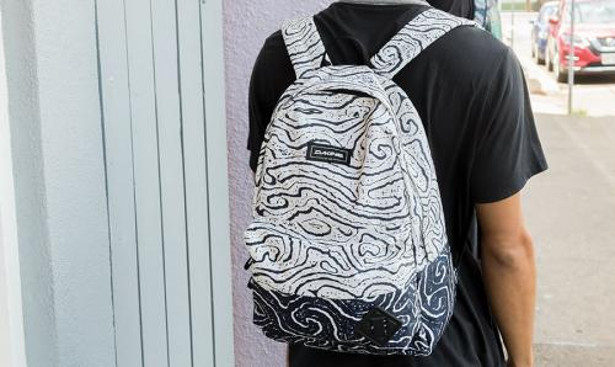 The sleek and simple 365 backpack has everything you need and nothing you don't. It has a 21 litre roomy main compartment in a classic silhouette. It features a non-padded 15" laptop sleeve. The zipped front compartment holds all your smaller items. The 365 is ideal for everyday use thanks to padded shoulder straps and a durable padded bottom panel. With 36 colours and prints to choose from! RRP £40-50.
This new range of packs and bags will be available in July 2019 at specialty retailers and online at dakine.com.
About Dakine:
Founded in Hawaii in 1979 and located at the base of Mt. Hood in Hood River, Oregon, Dakine builds backpacks, travel bags, accessories, outerwear and clothing for people who surf, snowboard, skateboard, mountain bike, ski, windsurf, kiteboard anad travel. For more information, visit www.dakine.com.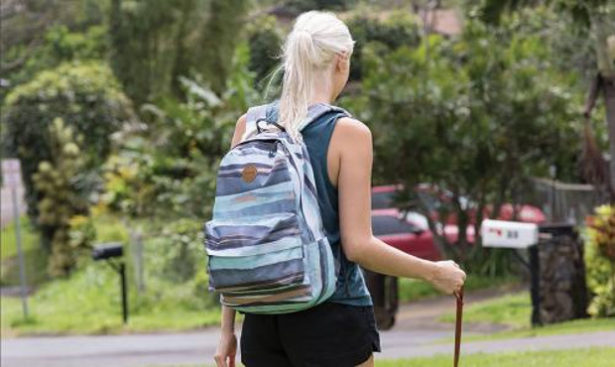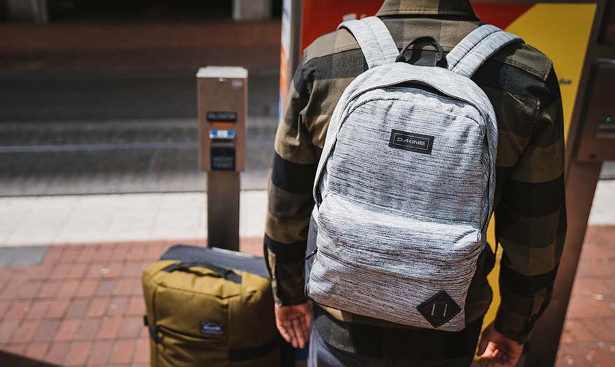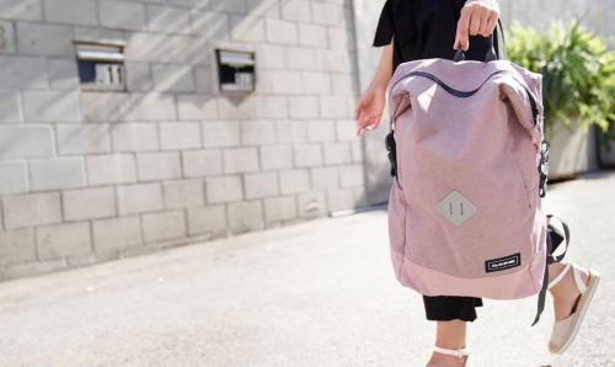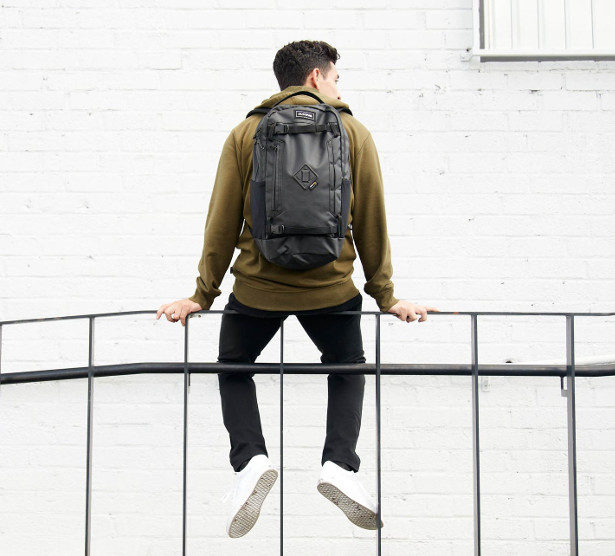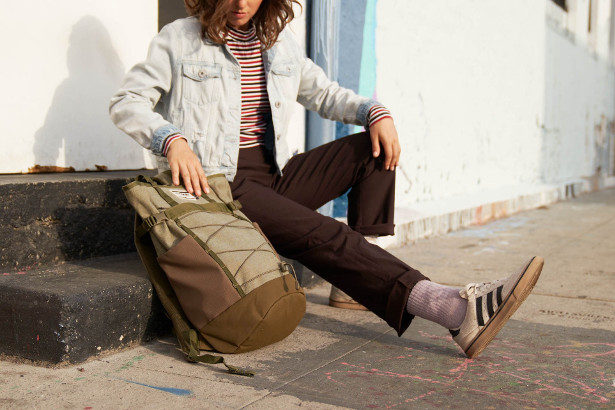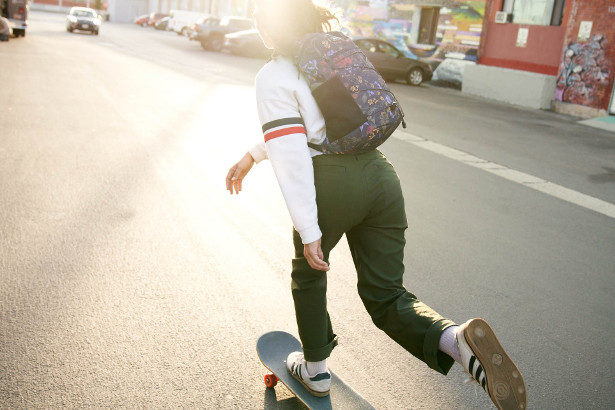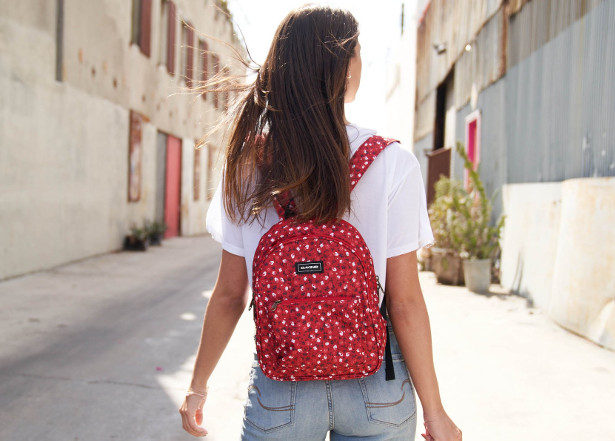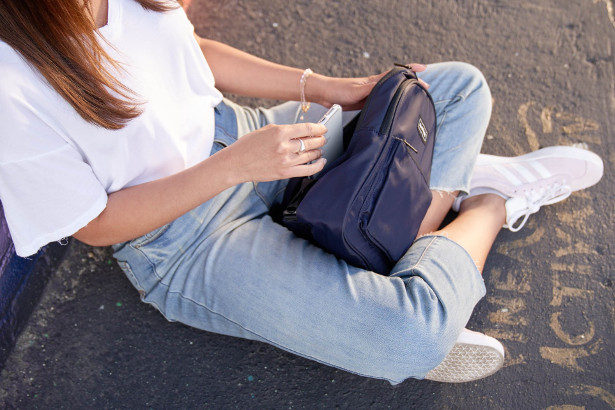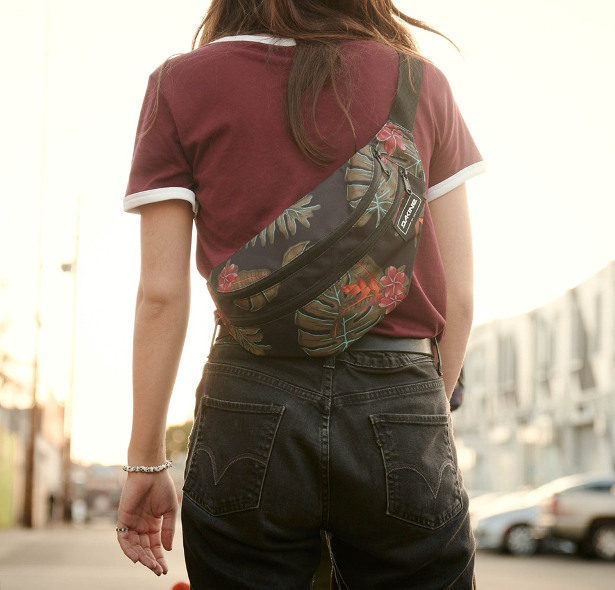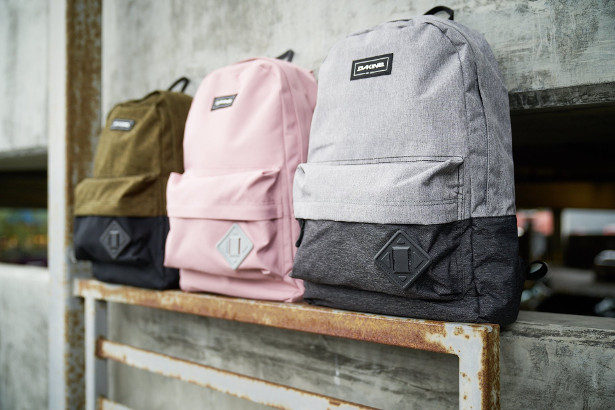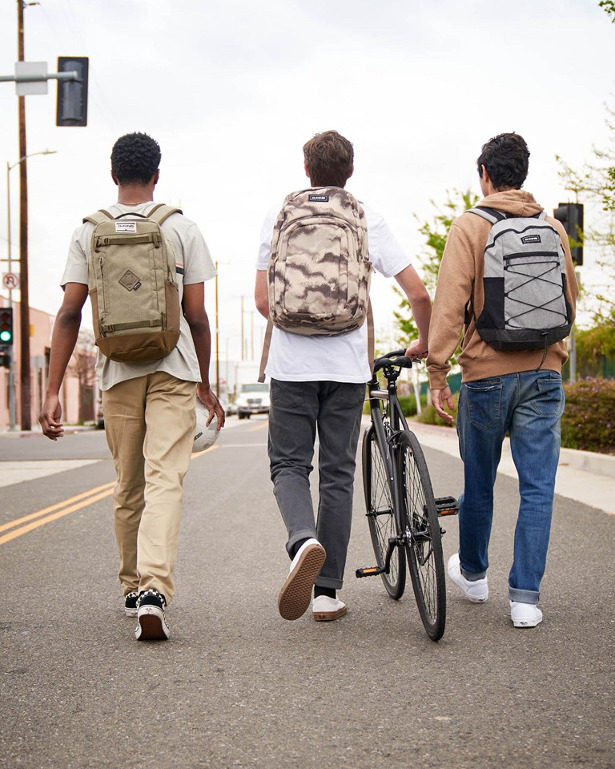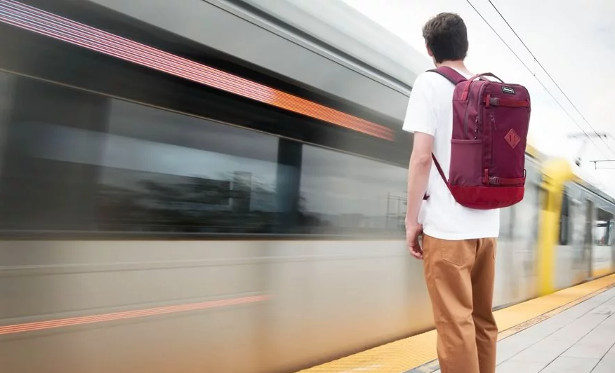 Royal Opera House shop – shop.roh.org.uk

Ballet Shoe Key Ring £5 • Pencil Case Behind the Scenes £6.50 • Ruler Behind the Scenes £3 • Topper Pencil Set £4.50 • Ballet Pencil Set £5 – Recycled Tote £28 • Black Royal Ballet Shoulder Bag £39.99
Muddy Puddles – www.muddypuddles.com

Navy Print Backpack £30 • Explorer Parka (Red, Blue, Green) £65 • Baltic Print Backpack £30
London Transport Museum shop – londontransportmuseumshop.co.uk

Routemaster Kids Backpack – £9.99 • Personalised Johnston Alphabet Pencil Case £9.99 • Routemaster Kids Lunch Bag – £9.99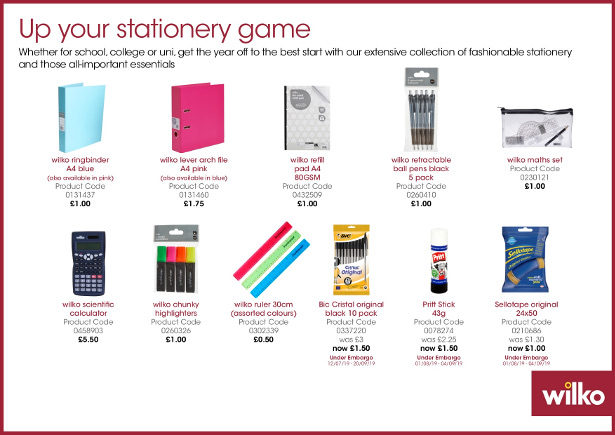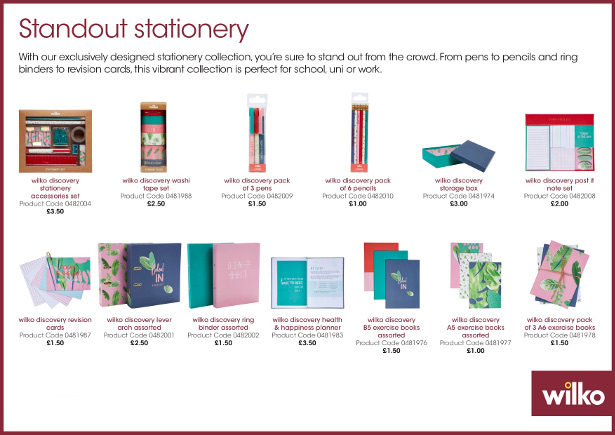 Be Smart. Use Playbrush.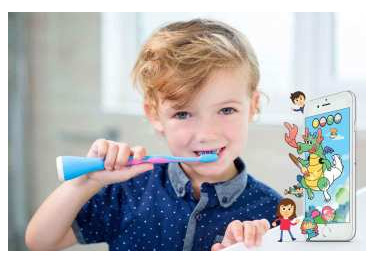 Playbrush is an interactive electric toothbrush that connects via Bluetooth to game apps, so children can play fun games with their toothbrush and learn the importance of dental hygiene.
Studies show children who use Playbrush brush their teeth for twice as long as traditional toothbrushes and are more likely to brush twice per day.
Playbrush syncs to an app which makes brushing teeth fun, children use their own toothbrushing movements to paint masterpieces, make music or defeat monsters. The app incentivises movement and encourages children to brush all around their mouth, increasing surface coverage.Children's toothbrushing quality is recorded and assessed through each game they play.
The Playbrush Smart Sonic costs £34.99 from Playbrush and includes, 1 Playbrush Smart Sonic, 1 brush head, 1 charging dock and 4 free games. Additional games and brush heads are available via subscription from as little as £3.99
Move over Paddington Bear! Meet Banjo Robinson, the globetrotting cat capturing the hearts of children through the written word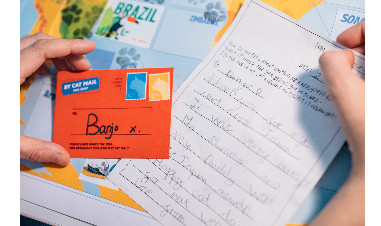 New personalised subscription service makes writing fun for 5-8-year olds
The ideal antidote to parents worried about the environmental impact of plastic toys
It's like writing to Father Christmas, except all year round
London, 17 July 2019: Books encourage reading, but letters prompt a reply. So, parents waging the eternal battle to persuade their young children to write more will be glad to have a new feline ally. Banjo Robinson is a magical globetrotting cat who has befriended thousands of British children with real, personalised letters and stories from places as far away as the Taj Mahal in India, the Great Wall of China, Indonesia and Antarctica.
90% of children who receive letters from Banjo write back to him, posting their reply under the sofa before they go to bed. The letters are then whisked away by local cats ("Cat Mail") and delivered to Banjo who takes time out of his busy travelling schedule to reply to every correspondence, twice a month.
Every letter is automatically personalised with details about the child's interests, including their favourite food, hobbies or pets. Each correspondence also involves a bit of secret parental involvement; parents can add a PS message to the end of the next letter the child receives. These allow Banjo to offer encouragement, or answer any questions their child might have asked, creating a magical, reciprocal correspondence between child and cat over many months, while also allowing parents to partake in the make-believe.
Through his letters, Banjo also educates children about his travels, including words in the native language, examples of local cuisine and snippets about that country's best-known landmarks. With every letter, children receive personalised stickers to collect on the wall map they receive, along with colouring-in activities and fun exercises that make learning about the world more enjoyable.
Parents across the UK are already noticing a tangible improvement in their children's literacy levels, with one parent saying: "She loves to read and does so often, but the only time I have ever seen her write with joy is to Banjo." Children are also spending less time looking at screens as a result and more time with pen and paper – providing a welcome educational boost in the summer holidays and throughout the year.
Banjo Robinson is the brainchild of Kate Boyle, a London-based writer and storyteller, who founded the company last year.
She says: "Banjo is all about fun, humour and discovery. I thought it was a shame that the fun and educational benefit of writing to Father Christmas starts and stops in December. Banjo turns writing practice into a game which encourages children to write throughout the year."
Banjo Robinson subscriptions are available to buy on www.banjorobinson.com/ starting at £5.15 per month. The first month includes an A2 map of the world, 2 x sets of letters, stickers, stamps, reply stationery and colouring activities, plus general fun!
Quizlet (www.quizlet.com), is one of the world's leading user-generated learning platforms and apps.

Each month, Quizlet is relied-upon by over 50 million learners, giving users access to over 300 million different study sets, so you can study pretty much every subject you can imagine.
Quizlet's seven different study modes adapt to the learner, depending on their needs. The most popular of which is its AI-backed mode where the platform identifies areas where students may be struggling, pushing them harder in these areas, mirroring the teaching of a real-life tutor.
Quizlet also offers expert-curated study materials from publisher including Oxford University Press and Pearson. These study sets helps users to prepare for exams including GCSE/IGCSE, MCAT, USMLE COMLEX.
BACK TO SCHOOL >> Check out FRUIT SQUEEZIES by Del Monte ! Such A Helpful Product & So Fun!
FRUIT SQUEEZIES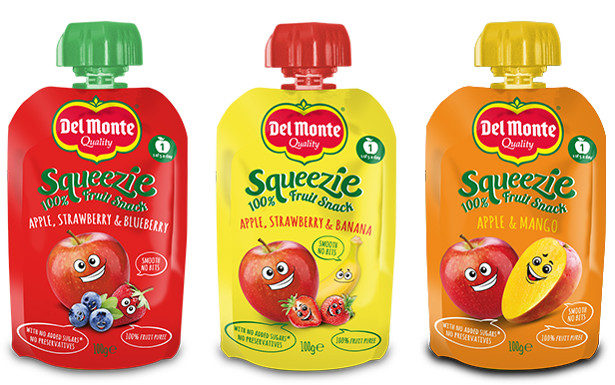 FACEBOOK | TWITTER | INSTAGRAM | PINTEREST
Looking for new ideas to pack the perfect lunchbox for your kids? Want to give them a tasty snack after school but not over indulge a sweet tooth? Del Monte's Squeezie range is here to put a smile on the whole family's face. Not only do they taste delicious, Squeezies are also nutritious as they are made from 100% fruit and have no added sugar.
Squeezies from Del Monte® are terrific snacks for toddlers and older children – full of vitamins and minerals and bursting with flavour. As every pack counts as a portion of fruit, these pouches are a great way to get your little ones eating their five fruit & veg a day. Plus, with no added sugar or artificial ingredients, you can be confident that you are giving them nothing but 100% natural goodness!
The Squeezie kids snacking range, made from 100% real fruit, comes in three fantastic flavours:
Apple, Strawberry & Banana – the perfect blend for an energy-boosting snack bursting with vitamins C and E. Apple, strawberry and banana are a fruity match made in Squeezie heaven!
Apple & Mango – known as the "king of the fruits," mango is nutritionally rich and an excellent source of vitamin A, making this an ideal snack for your little prince or princess.
Apple, Strawberry & Blueberry – they say all good things come in small packages, and blueberries are just that! Packed with vitamin C, fibre and other antioxidants, your kids are sure to love this as much as you do.
Great for snacking on the way back from school, enjoying as a refreshing fruit burst or added to cereal or porridge in the morning, each pouch will add a fun, fruity moment to your day, no matter where you are.
Thanks to Del Monte®, healthy snacking has just been made easy peasy super Squeezie!
Del Monte® Squeezies are available in Asda stores nationwide. RRP 50p per pouch or 5 for £2.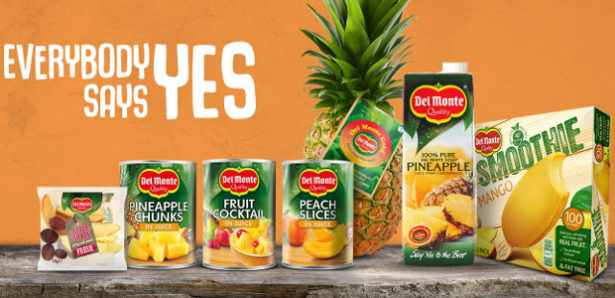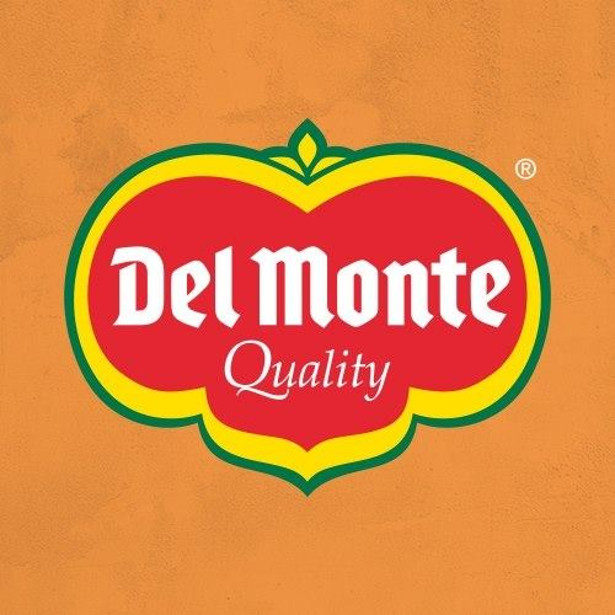 It's back-to-school season! You know what that means. New backpacks, new school supplies, new organizational tools, and a whole bunch of new, including costs.

Luckily, there's one back-to-school bathroom essential that helps you save money and the planet by making your bar soap last longer and reducing plastic waste from traditional liquid soaps.
SoapStandle is a clever, small, and inconspicuous standle that sinks its "teeth" right into any size or type of bar soap. This appliance elevates the soap allowing air to circulate around the bar for it to properly dry. Not only does its rigid grip prevent the goo, it also makes bar soap non-slip and extends the life of bar soap by 30 percent. Made of only 3g of recyclable material, SoapStandle is reusable, eco-friendly, and just right to be your green sidekick.
Get a grip, eliminate the goo, and reduce the spread of germs all while getting the best value of your product at an affordable cost.
Back to School Essentials! Never let your child lose a single thing at school again! Get Them Nametags! >>
Advice From Dean Business Consulting, LLC
"In my own experience of attending school to earn my Bachelors, Masters, and Ph.D. while working full time and raising a family of six, I found that time was the most precious element I could have for a successful semester. Now, as a professor, my students also wrestle with time. My advice to all students is to invest in their own schedule. It sounds simple, but is so often overlooked. Reflect on your daily schedule and block off all time possible to study and do homework. Especially in the beginning, avoid extra-curricular events that are not necessary. When starting the Ph.D. program, I advise all students to stop volunteering, ask for help with chores and errands, and focus on Faith, Family, Work, and School. The rest can come back as time allows (probably in a year or two)."
Puro Sound Labs unveils JuniorJams – studio quality, volume-limited Bluetooth headphones for kids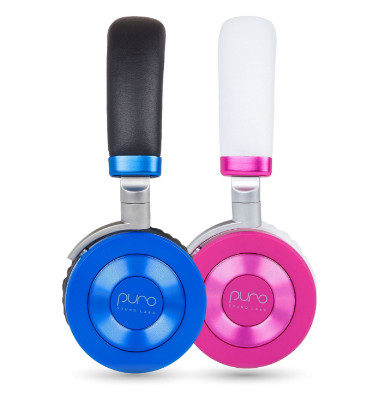 Studio grade, wireless kids' headphones offer volume limiting safety and a unique daisy chain feature together with a superior audio performance
LONDON, September 18, 2019 – Puro Sound Labs, the award-winning leader in Healthy Ears® kids' headphones, today announced the expansion of their product collection to include the stylish and sturdy JuniorJams Bluetooth headphones for kids. Puro Sound Lab's JuniorJams have been designed for performance, safety, durability, and comfort at an affordable price. The company is well known for delivering studio-grade audio quality headphones with hearing safe 85dB volume-limiting technology and Sensory Certification by KultureCity. Puro's headphones have won praise from both demanding product reviewers and parents for their award-winning BT2200 and PuroQuiet product offerings. The JuniorJams are available from Amazon for £49.99.
The JuniorJams follow in the tradition of Puro Sound Labs' premium headphone offerings by featuring comfortable noise isolation and superior sound quality with effective volume limiting, while adding further improvements and unique new features. A sturdy and stylish aluminum headband construction and an ultra-comfortable protein leather ear cushion make the headphones easy to wear whilst still delivering 87% ambient noise isolation that helps block out ambient noise allowing kids to hear the audio without interference from the outside world.
The JuniorJams utilise Puro Sound Labs' Balanced Response Curve, for better bass, treble and vocal clarity without the need to make it loud. At the same time, the 85dB volume-limiting technology means kids can't crank up the sound to hearing-damaging levels and will still get great sound. Improved battery performance provides up to 22 hours of playback, which is great for long trips and the unique daisy-chain feature allows two pairs of headphones to playback the same source simultaneously – no more fighting over the tablet!
Alex Silverman, Executive Vice President of Puro Sound Labs, commented, "We are expanding our product line so more families can afford to safely equip their kids with headphones that offer our Puro Sound audio performance and safe volume limiting. In designing the JuniorJams we rolled up everything a parent would need and a child would want from a headphone. Safety, durability, ease of use, comfort, cool style and awesome sound help these headphones keep both the front seat and the back seat happy."
According to the World Health Organization, some 1.2 billion teenagers and young adults are at risk of hearing loss due to the unsafe use of personal audio devices. "Preventing noise induced hearing loss while delivering best in class sound performance is our fundamental objective," continues Silverman. "We are thrilled about the JuniorJams relaunch, as it will have a profound impact on our ability to put more safe headphones on kids' ears around the world."
The kid-friendly JuniorJams are now available in two creative and inspiring colours (with more to come), all built with high quality aluminum materials that deliver a durable, yet lightweight headphone for children. They are designed to be extremely space efficient, folding into a carrying bag for easy use back and forth from school and while traveling.
The Puro Sound Labs JuniorJams are now available for £49.99 in blue and pink on Amazon.co.uk and PuroSound.com.
KICK OFF THE NEW SCHOOL YEAR WITH DECATHLON

– Start the school year right with durable sportswear for kids of all ages from Decathlon –
– Quality products available including swim kits, waterproof coats and backpacks to send children happily on their way –
There can be a lot to remember at the beginning of the school year, so start the new term the right way with equipment and apparel from Decathlon. With everything in one place, Decathlon will help parents and kids alike be prepared for the year ahead.
Whether kids have started their first school year or their last, parents can pick up everything they need at Decathlon. From swim and football kits to the best sports bags and waterproof coats, parents will feel certain their little ones have everything they need.
Swim Kits
NABAIJI LEONY+ SWIMMING SET – £9.99
Perfect to help junior swimmers make a splash, this swimming kit is comprised of a swimsuit, swim cap, towel and goggles.
Beginners will be able to move freely in this swimsuit, thanks to its racer back design and stretch material, allowing swimmers to feel comfortable and confident in the water.
This swim set is also available with trunks, which are close fitting and cling to the swimmer's skin giving a full range of movement whilst taking on a new stroke. What's more, the short's material is chlorine resistant so parents can feel confident they'll last all year.
The microfibre towel is highly absorbent, ensuring swimmers dry off quickly at the end of their lesson.
Additionally, the towel is fast drying which means it won't stay damp in children's school bags throughout the day.
The goggles feature an adjustable head strap and nose bridge so they can be customised to fit the child and ensure no water seeps in while they learn the perfect breaststroke.
To avoid distractions in the pool, the swim cap will keep hair out of children's faces while they learn. Easy to put on thanks to the soft fabric, young swimmers will be able to get themselves ready for their lesson.
The swim kit also comes with a handy bag to keep everything in, making carrying it to and from school easy – simply grab and go!
Trainers
NEWFEEL PW 100 KIDS' WALKING SHOES – GREY/PINK – £6.99
Designed to endure children's active lifestyles, the soles on these trainers are highly durable so they won't wear down in P.E. or on the playground.
The sole features three flex grooves in a H-pattern, keeping growing feet comfortable and giving them the flexibility they need while moving.
Additionally, with elastic laces and Velcro straps, these trainers allow little ones to practice putting on their own shoes, speeding up the school run.
KALENJI KIPRUN CHILDRENS ATHLETICS SOCKS BLACK AND NEON YELLOW – £24.99
Perfect for PE, these lightweight trainers are cushioned with shock absorbent foam to help protect feet when running and jumping.
The flex groves in the sole allow for full foot flexibility while children take on even the most athletic activities and compete with their classmates.
Providing fantastic grip, the rubber sole on these trainers mean kids can focus on improving their technique on a range of surfaces.
ARTENGO RS 500 KIDS' MID-CUT SPORTS SOCKS TRI-PACK – BLUE/WHITE – WAS £3.99 NOW £1.99
Kids can never have too many socks which makes them a vital addition to any parent's back to school shopping list.
Featuring reinforced toe and heel areas, as well as extra padding across the length of the foot, these socks are designed to last the hard wear of a child's active lifestyle.
The soft cotton material also means that these socks prevent chaffing on the feet and allow play time to go on for hours.
Elasticated around the ankle and close fitting across the mid-section of the foot, the socks will stay in place while kids enjoy games with their friends.
Coats
QUECHUA MH150 KIDS' WATERPROOF HIKING JACKET (7 TO 15 YEARS) – NAVY GREY – £9.99
For parents preparing for the upcoming winter months, this coat is ideal for taking on the elements as the weather changes.
Able to withstand over two hours of rainfall, parents can be sure their little ones are staying dry on blustery days.
Lightweight, this jacket can easily be packed into one of its own pockets so kids can store it easily in bags and lockers.
To every parent's advantage, the jacket is machine washable – meaning kids can treat every breaktime like an adventure.
QUECHUA MH550 CHILDREN'S HIKING JACKET – CORAL – £29.99
The perfect choice for any kids that like to play outside whatever the weather, this jacket is extremely waterproof. Able to withstands hours of rain, it keeps kids dry while playing in the winter months.
Fitted with two zips for ventilation, children won't overheat when games get lively.
Available in a range of sizes and colours, this coat is an easy pick for parents shopping for both boys and girls.
Bags
KIPSTA CLASSIC 25 LITRE BACKPACK – BLUE – £9.99
Handy for carrying books or a PE kit, this backpack can hold everything kids need for the school day ahead.
With dedicated pockets for a change of shoes and a water bottle, parents can send children off well equipped.
A padded back and adjustable straps mean the backpack is comfortable to wear no matter how heavy it is and easy to adjust to the wearer.
What's more, the weight and abrasion resistant material of the backpack will ensure it lasts longer than the school year – even if it does get used as a football goal post!
KIPSTA KIPOCKET SPORTS BAG 20 LITRES – BLUE/YELLOW
With duel compartments, this sports bag is perfect for carrying sports kits. The main compartment is ideal for keeping kit in, while the side pocket can store muddy boots and equipment.
The bag is abrasion resistant and incredibly hard-wearing meaning kids can trust it to keep their belongings safe whilst at sports tournaments or practise.
Helpfully, this bag is designed to be folded into its side pocket so it can easily be stored in lockers, meaning children will always have it to hand.
Decathlon has 45 stores in the UK and sells a variety of sports equipment, clothing and accessories perfect for those want to get active or maximise their performance.
For more information, visit www.decathlon.co.uk
Internet Matters launches a powerful new TV campaign to help parents find the right screen time balance for their children – as research reveals nearly 70% worry their kids spend too much time online.
Half (50%) of parents say their 14 to 16-year-old "stays up late using their devices and it impacts their sleep". More than a third (36%) say it's impacting their homework and 40% say it's impacting family time together. Meanwhile, over a third of parents (36%) believe their children are not getting enough time to play outside because of screen time.
Despite their concerns, more than one in five parents of 14-16 year olds say they take no action to restrict the amount of time their children spend online – compared to the average of 12% across all age groups.
Internet Matters ambassador Dr Linda Papadopoulos said: "Parents can often find themselves in a dilemma when it comes to their kids and their devices. They know there is a whole amazing world online that can be beneficial to their kids, but they also see how apps, games and platforms pull them in and keep their attention.
"That's why it is so important to talk to your children and agree boundaries with your kids around not just how long they go online for, but what they go online for; what is healthy screen time and what is unhealthy screen time. It doesn't mean they can never play games or watch their favourite gaming vloggers.
"The conversation must be around how what they do during their screen time rather than simply the amount of time they spend and the role parents play can do to help them make the time they spend more beneficial – away from mindless scrolling. Balance is key."

Magiboards
Magiboards (a market leading UK manufacturer and supplier of notice boards and whiteboards) has recently launched a new range of environmentally friendly, 100% recyclable frameless noticeboards MagiShape Design Your Own Notice Board, that can be customised to any design required which makes them the perfect choice for mums/families who are (or who want to be!) highly organised but also have creative flair as they combine the world of wall art with organisational heaven, instantly bringing a room to life and adding a new dimension to that space. Perfect for being organised for the new school term.

MagiShape noticeboards are perfect for any room in the home as they are created to the customers' bespoke design to suit their homes decor – they can be a single item or can over a whole wall (see images below)

They have proved very popular for children's rooms/nurseries and currently unicorns and racing cars are proving to be very popular – a rugby themed board could be a possibility! And not only will new MagiShape designer notice boards enhance the home, but they are also fully functional as a noticeboard which can be used with push pins, hook and loop tape or staples.
Back to School Essentials
Never let your child lose a single thing at school again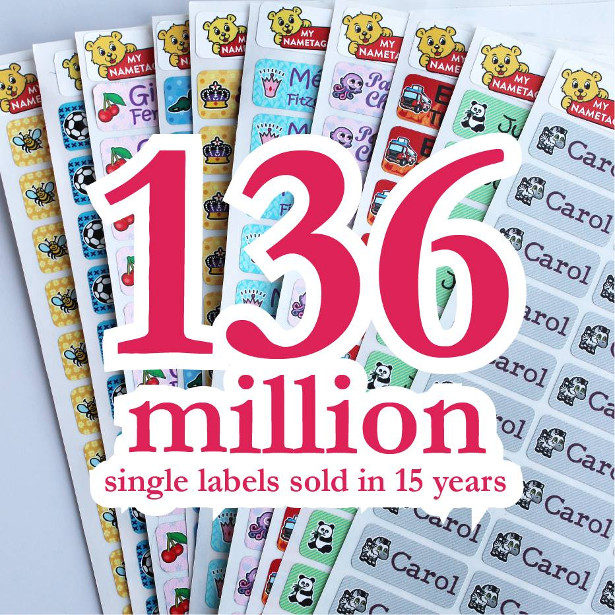 Getting a child prepped for the return to school after the summer holidays can be an expensive task. From new school shoes, uniform and PE kit to the endless list of stationery, the costs mount up quickly. To make matters worse, research has found that children will lose more than a thousand items each throughout their school years – that's seven items a month. The most common are school jumpers, school books, stationery, socks and toys.
According to research, the average cost of school uniform for primary school aged children is £225 a year. Having to replace items adds to this but a simple name tag can save parents' money, as well as valuable time having to go shopping. In addition, name tags can also save a lot of heartache for children by preventing their favourite toy from going missing permanently.
Many parents don't use name labels in their children's belongings because they simply don't have time to sew them into everything. My Nametags' range of labels are easy to order, simple to apply and completely customisable, with popular designs including Hello Kitty, Mr Men and unicorn icons. The UK's leading supplier of labels has developed three options – stick-on, iron-on and mini – replacing the traditional, more time-consuming methods of labelling and making them ideal for the modern family.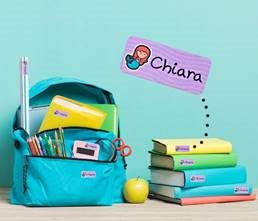 Flexible, durable and rub resistant, the Colour Sticker Nametags stick to hard surfaces including lunch boxes, textbooks and even school shoes. All labels are 100% waterproof and can also be used on clothing care labels. Each label allows for three rows of text, ideal for a name, phone number or other important information, like food allergies.
RRP £11.95 (set of 56)
Available from www.mynametags.com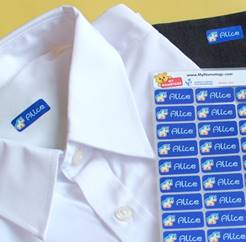 Perfect for clothing and school uniform, the Iron-on Nametags can be ironed onto garments in seconds and won't budge – no needlework required. Much like the stick-on labels, each label is 100% waterproof, resistant to wear and designed to withstand the rigours of daily school life. The Iron-On labels further benefit from a 10-year guarantee. Allowing for three rows of text, the labels offer the perfect amount of space for a name and phone number, ensuring costly items never go missing again. They can also be used to clearly indicate a food allergy.
RRP £11.95 (set of 56)
Available from www.mynametags.com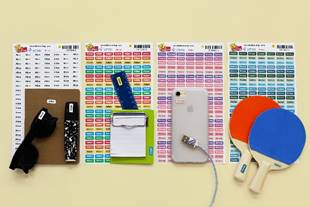 To prevent smaller school essentials from going missing, including pens, protractors and rubbers, the new Ministickers are perfect for labelling large amounts of equipment quickly. Each set comes with 175 stickers, allowing every book, pencil and ruler to be labelled ready for school. The Ministickers are large enough to fit a first name and, just like the full-size label, they are 100% waterproof and rub resistant. In addition, the Ministickers are also perfect for use by adults in the workplace to ensure that favourite pen never goes missing again.
RRP £13.95 (set of 175)
Available from www.mynametags.com
Lars B. Andersen, Founder and Managing Director of My Nametags, comments: "Schools are like the Bermuda Triangle for clothes and stationery. Parents are endlessly pulling their hair out because their child has come home having lost their school jumper or PE shorts, that they've only just replaced. Of course, some loss is inevitable – we all lose things – but most of it is avoidable, if only it were clearly labelled. We hope that our name labels will provide a quick and easy solution to help families prevent unnecessarily lost items and frustration this school year."
For more information, please visit the back to school page on the My Nametags website.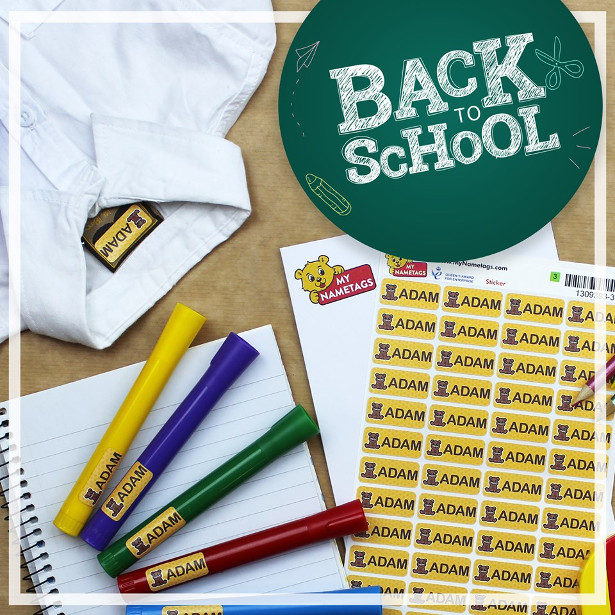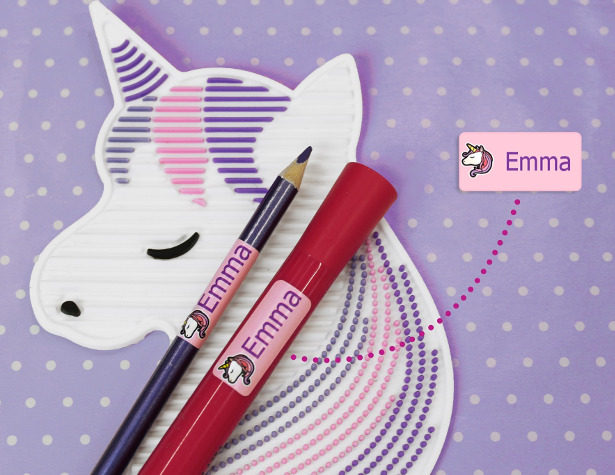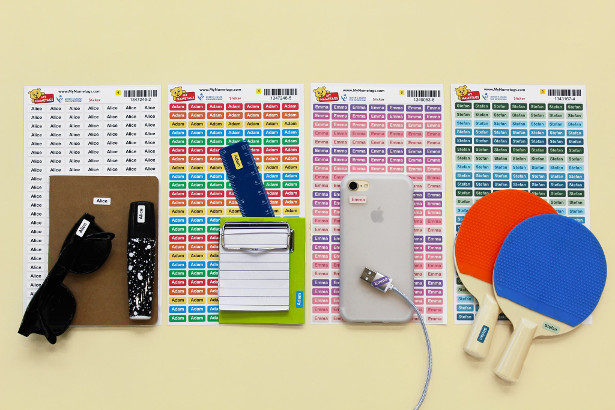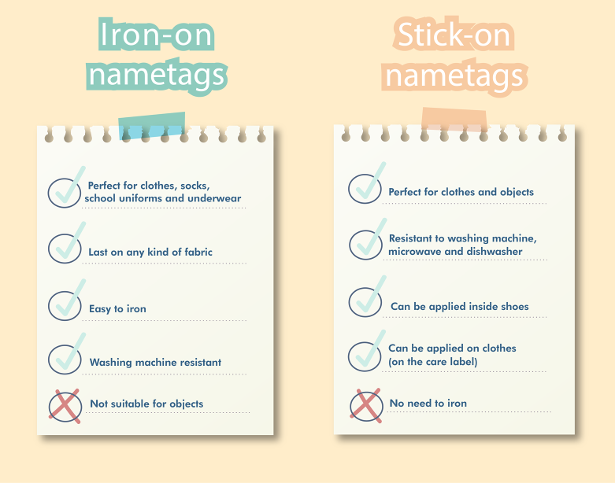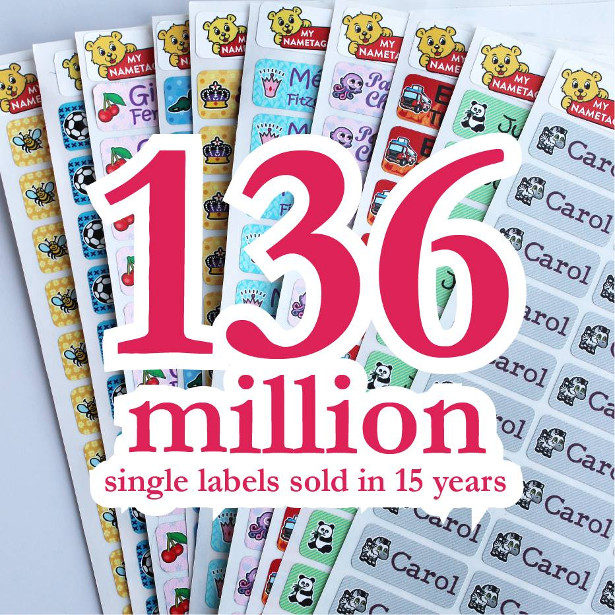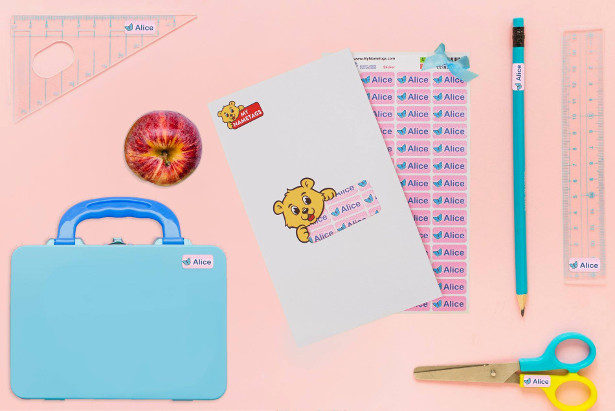 ||www.wish.com . Back to School Bargains / Get all 10 products for under £20 || www.wish.com
Back to School Bargains
Get all 10 products for under £20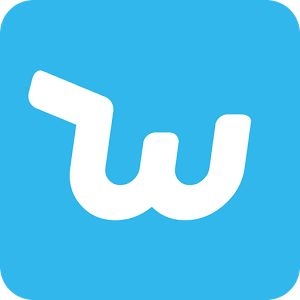 The beginning of term is just around the corner! For many parents, back-to-school supplies can end up breaking the bank so we've selected a list of 10 products that can all be bought for under £20.
Wish offers high-quality school supplies with a unique twist to bring some fun to the start of term at an unbeatable price!
Fountain Pen
Precision nib fountain pen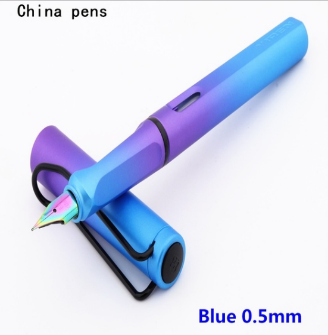 2. Felt Tip Pens
Set of 12 coloured felt tips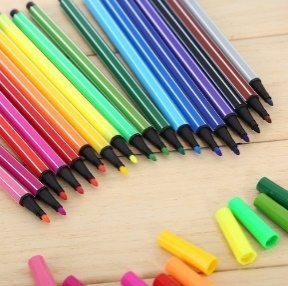 3. Sticky Notes
8 pack of animal shaped sticky notes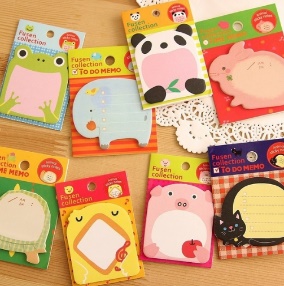 4. A4 Notebook
Soft ruled notepad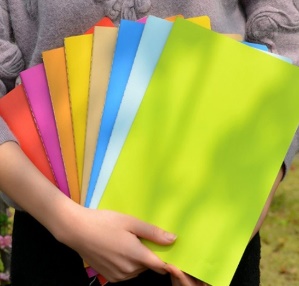 5. Pencil Case
Milk carton pencil case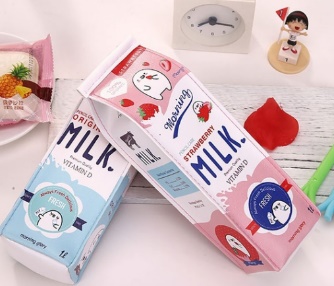 6. Pens
3 pack of seal shaped pens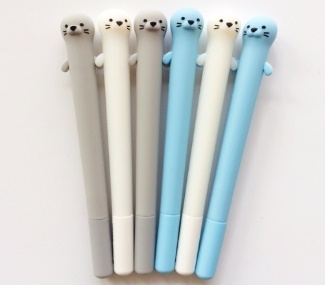 7. Backpack
Unisex school rucksack
8. Geometry Set
Compass, ruler, protractor set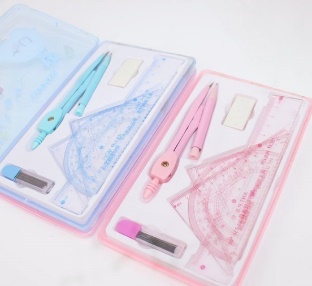 9. A4 File
Multilayer document folder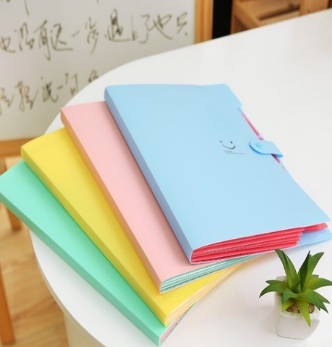 10. Highlighters
Assorted Lego shaped highlighters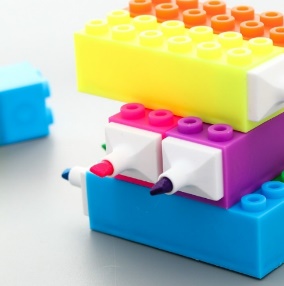 SCHOOL STATIONERY THAT IS ON POINTE

Little one starting school? Eldest going into their final year? Or even starting a new job as a teacher?
Whatever the occasion, Royal Opera House shop has your 'Back to School' stationery shopping sorted!
From pencil cases that you can fill with colourful and stylish pencils, to cute keyrings, notebooks and bags, there is something for everyone.
Ballet Shoe Key Ring – £5 • Behind the Scenes Ballet Shoes Notebook – £5.95
Pencil Case Behind the Scenes – £6.50 • Ruler Behind the Scenes – £3 • Topper Pencil Set – £4.50 • Ballet Pencil Set – £5
Recycled Tote – £28 • Black Royal Ballet Shoulder Bag – £39.99
All available at Royal Opera House shop – shop.roh.org.uk
BACK TO SCHOOL ESSENTIALS
Timeless Parka Jacket from Muddy Puddles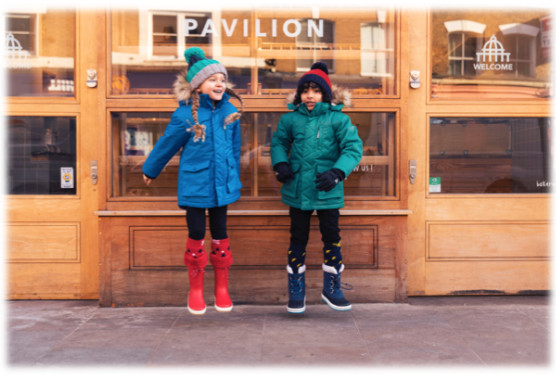 Explorer Parka – £65
The summer hols might be fast approaching, but before you know it, it'll be the ringing of 'back to school' bells – and that last minute mayhem!
But, don't waste those gorgeous summer days driving yourself mad looking for those school essentials, when award-winning kids' outerwear brand Muddy Puddles has the perfect Explorer Parka – whatever the weather!
Versatile and smart and made from a highly protective insulated waterproof fabric with super cosy Sherpa lining, removable fur on the hood and ribbed storm cuffs – ensuring your little one remains dry, warm and bang on-trend for those winter days ahead.
Now available in three gorgeous colours, the Explorer Parka is this years go-to coat!
www.muddypuddles.com
Google Pixel 3a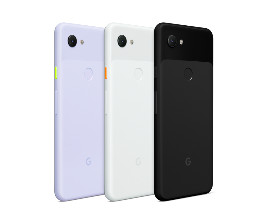 The newly launched Pixel 3a & 3a XL are available from just £399 and come packed full of incredible features that will keep that 'just gifted' feeling alive all year around. For the keen photographer, the devices have an industry leading camera, which means you can capture the most memorable Christmas moments in the highest quality. With Night Sight, you can take striking photos around the sparkling Christmas Tree and with unlimited storage there is no need to worry about how many family selfies you snap. Finally, if you spot a pair of trainers that would be the perfect gift for a friend, use Google Lens to find a similar pair and order them online.
Price: Pixel 3a: £399.00, Pixel 3a XL: £469.00
Availability: Pixel 3a & 3a XL is available online and in store from Google store, Carphone warehouse, Currys, EE shop and Argos.
Colours: Clearly White, Just Black, Purple-ish
Learn with your favourite edutuber with a Google Chromecast digital media player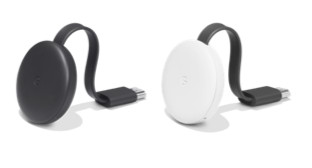 Think our little ones learn with the same old textbooks from way back in the day? With more than one million learning videos being shared across YouTube every day, it's time to think again. Screen the good (and helpful) stuff on your big screen TV with a Google Chromecast.
Get organised for back to school with a Danilo diary >> www.danilo.com/Shop/Diaries/Mid-­Year
FACEBOOK | TWITTER | PINTEREST | GOOGLE+ | LINKEDIN | YOUTUBE


Going back for a new school year is an exciting time which can be full of anticipation, but children need to feel organised and in control of their schedule.
And, what better way to do that than with a Danilo licensed mid-­‐year academic diary which runs right through to August 2020. Also, great for parents to keep track with the school year, sports days and concerts.

The official Harry Potter A5 mid-year academic diary is perfect for all those muggle fans who wish they were studying at Hogwarts. It's the perfect diary to make a note of those Defence Against the Dark Arts and Broomstick Flying classes and, of course, the all important Quidditch fixtures.

The stylish hard-­backed Disney Mickey Mouse A5 mid-­‐year academic diary boasts a stunning Mickey design, front and back, depicting the iconic cartoon character, and makes a statement piece for any desk or satchel.

Both diaries are in A5 format with a week shown over 2 pages for all those vital appointments, with lot of space for students to jot down reminders of what to take to classes. There's also address pages, notes pages, notable dates and a year-­to-­view calendar to keep on top of what's coming up.
Both mid-­year academic diaries are £9.99 and are available at www.danilo.com/Shop/Diaries/Mid-­Year
What A Great Idea!
The GB Eye range of Aluminium Drinks Bottles which are perfect for school children. With a variety of licensed designs available there is sure to be something out there for everyone as they gear up for the school year ahead!
Check out more from the range below or here!
About GB eye Ltd.
GB eye began life in 1986 as one of the UK's first licensed poster suppliers and over the past 30 years, GB eye has evolved into an internationally renowned brand and is now recognised as a leading wholesaler of licensed wall art, drinkware and giftware.
Producing a huge range of licensed posters and trade merchandise to a worldwide market. Our range now includes a variety of mug formats, glassware, breakfast sets, gift sets, drinks bottles, badges, lanyards, dog tags, bottle openers, coaster packs, framed prints and frames.
With over 200 active licenses, we are always looking to develop new and exciting products for our customers and are proud to represent some of the world's most recognisable brands such as Harry Potter, Rick & Morty, Pokémon, Dragon Ball Z, Fallout, The Walking Dead, Assassins Creed, DC Comics, Doctor Who, The Beatles, Guns n Roses and many more brands across every genre. In addition to this we have a fantastic design team working tirelessly on original and exciting designs to ensure you will always find something fresh to add to your collection.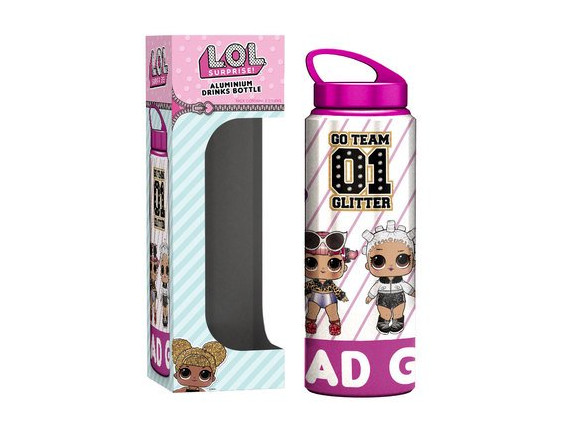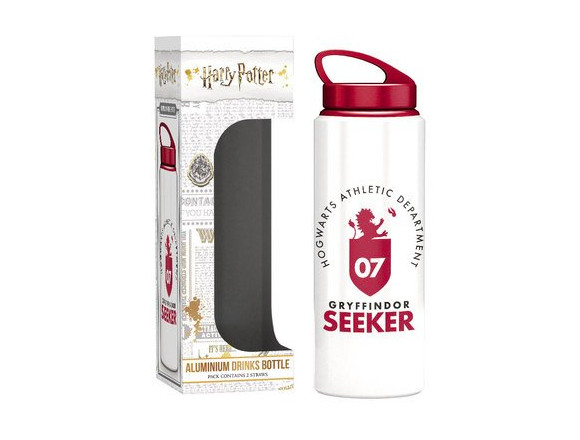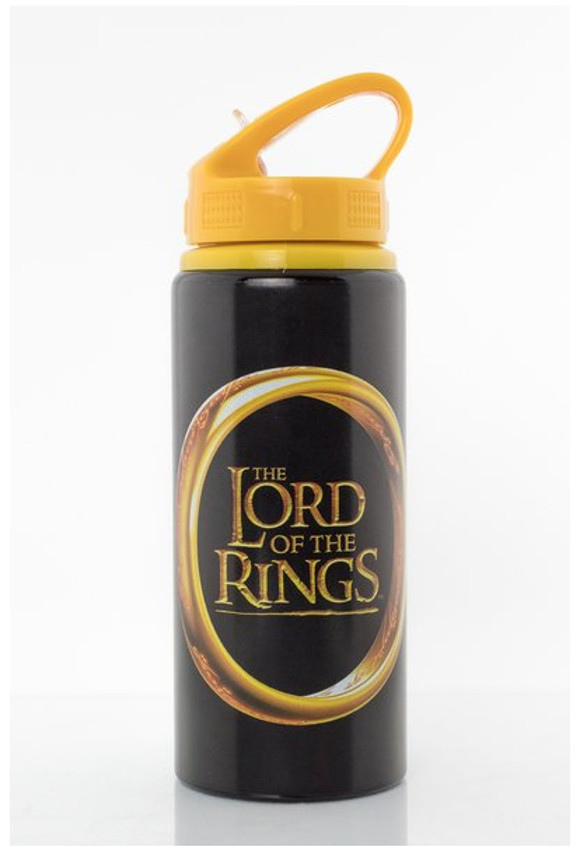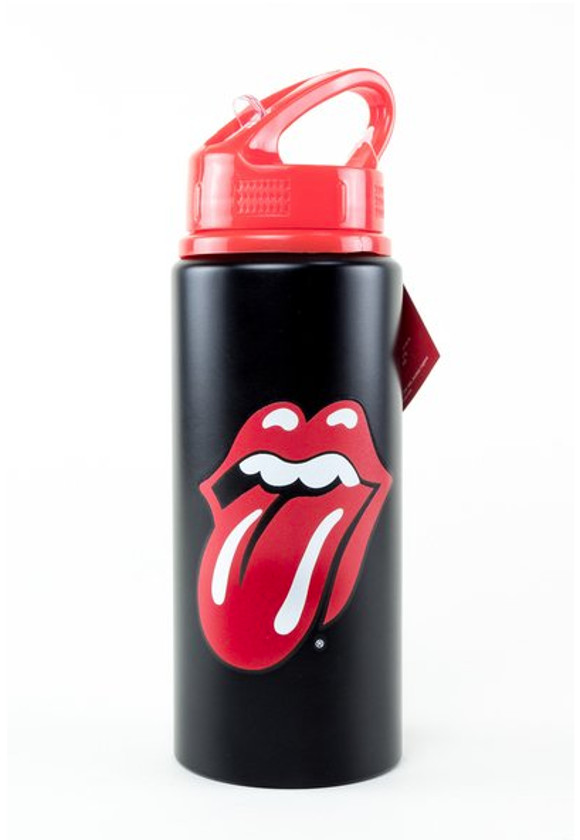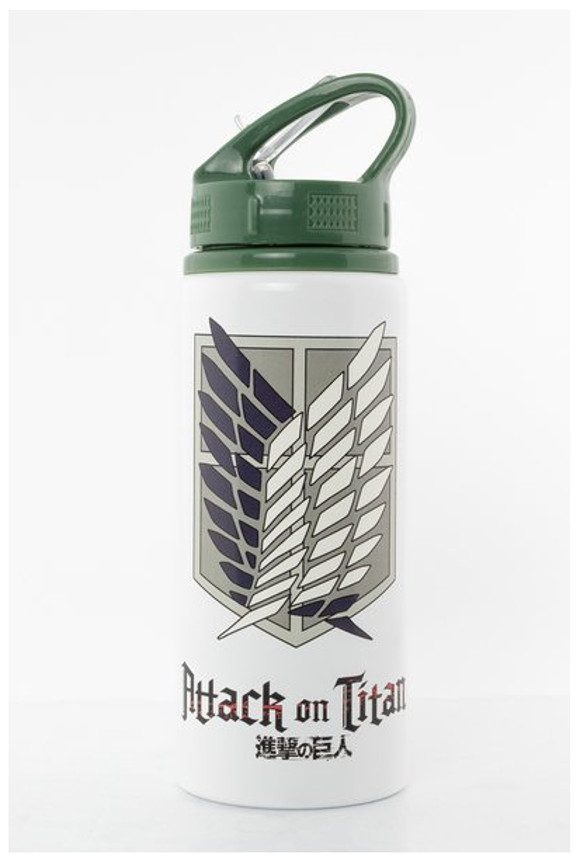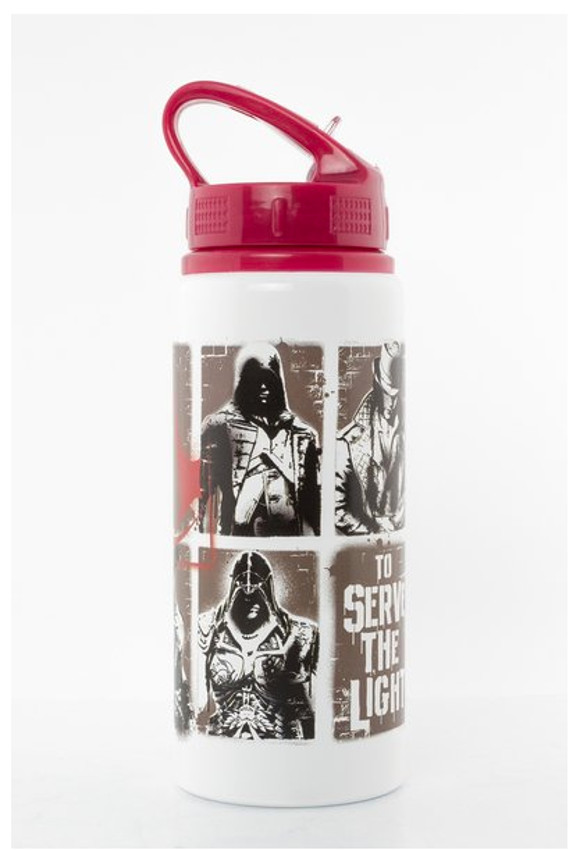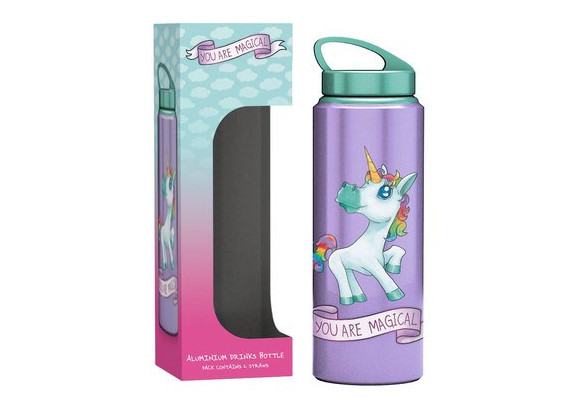 One Twist is all it takes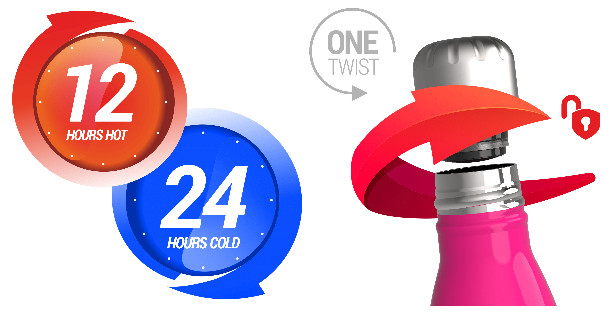 These amazing insulated flasks keep drinks cold for 24 hours and piping hot for 12. So whatever the weather you'll be ready. They open and lock with one twist.
100% leak proof BPA free reusable refillable insulated stainless steel water bottle/flask. The ridged cap opens with just one twist, and the wide mouth provides a smooth, rapid flow.
ThermoShield double walled vacuum insulated 18/8 stainless steel keeps your drink at the perfect temperature. These reusable drinks bottles stay sweat and condensation free. No concerns about rings on your table or dampness in your bag. The width of a can, 280ml (10oz) fits all cup holders, kid's backpacks and school lunch boxes, ideal for keeping hydrated and saving the oceans at the same time.
The One Twist Ion8 Leakproof Steel Vacuum Flask 280ml from £9.99 from Amazon
Back to Reality: Getting into the 'Back to School' Mindset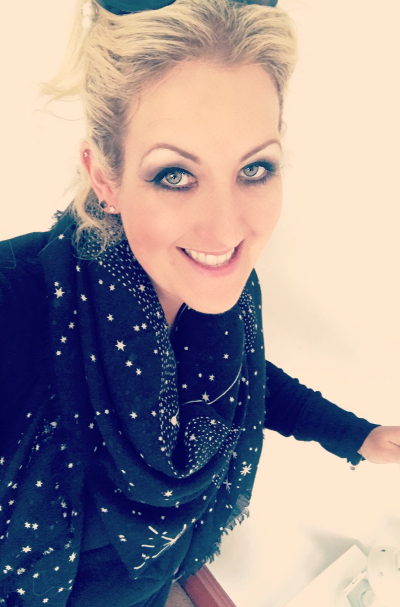 You've enjoyed the fun of the summer, spending time with your kids and making memories. The last thing you may want to be thinking about right now is the return to school. Starting the new school year can be an exciting, yet also daunting time for your child. Getting back into a routine can be difficult for children, as well as for parents, after the summer holidays. Here's how to make the reality of back to school as easy and enjoyable as possible.
As parents, we have a huge influence in our children's lives, our own attitudes towards school can also be unknowingly passed on to our children. If you were the type of student who left homework until the last minute or worried about exams, chances are these things are happening to your child. If you have anxiety about your own academic ability, this will reflect on how you support your child's schoolwork. However, if you are positive about learning and have confidence to tackle the challenges of school, you will be in the best possible position to help your child. Fortunately, as parents, we can work on these skills and give our children the abilities to tackle the world ahead of them.
We are constantly under scrutiny from our children, as they look to us for information on how to best navigate their world. They will model our behaviours and coping strategies to guide their own. As the influencers in our child's world, we must understand our own psychology and as well as our child's perspective and learn how to connect effectively. When returning to school they may face challenges beyond our understanding. It is important to remember that however small an issue may seem to you, if it's a big deal to your child you must treat it as such.
Here's 10 ways to make back to school easy…
Preparation
Prepare now for a smooth transition from holiday to school routine. Encourage your child to take an active part in getting organised. Allow them to be involved in the back to school preparation, encourage them to get excited about the new opportunities that come with a new school year. Choosing new stationary, shoes, bags and uniform can help give them a sense of control throughout the change in routine. Talk about the thoughts and feelings associated with back to school and help your child to deal with any worries they may have.
Growth Mindset.
Growth Mindset describes the ways in which we approach learning, and our resilience when coping with setbacks. Those with a growth (as opposed to fixed) mindset see learning as a challenge to which they have control over and are able to improve upon their abilities. Studies show that parental mindset has a direct impact on children's performance at school. If you are worried about your own mindset, don't worry there is plenty that parents can do to change their perspective and help their children grow. Start by embracing the new school year as a challenge with countless possibilities to learn exciting new things. There are lots of activities you can do with your child to encourage a growth mindset and develop effective coping strategies.
Goal setting
Goal setting is a valuable tool for adults and children, talk about the goals you have for the coming year and set SMART (Specific, Measured, Achievable, Realistic, Time-Bound)
Goals together. Talking about the things you want to achieve both individually, and as a family is a great way to build your relationship with your child. Having attainable short-term goals will help keep you motivated and encouraged, this may simply be to 'try my best on the first day of school'. Meanwhile, long-term goals can be larger and require more effort (built up with a number of shorter term goals) such as confidence at reading a particular book or getting to grips with equations.
Rewards
Rewards are very much linked to goal setting, and can be a great way to motivate your child and indeed your entire family. A family effort for all family members to reach a particular goal gets everyone involved. For example, as a family, healthy eating, exercise or good sleep routines can be motivated by the promise of a fun activity day, holiday or family group reward. Individual rewards are also important, when setting goals for learning, the focus must be on effort, as opposed to making a particular grade. Encouraging our children to learn without fear of failure and praise all efforts, even if they don't made the grade. Learning is a process of outcome and feedback, and if the outcome isn't as you hoped, it provides an opportunity to learn how to do things differently. Also, don't forget to track your goals and keep promises to everyone (including yourself) and reward that hard work.
What can you do differently?
Be specific about the type of encouragement or correction you give your child. For example, if an exam goes bad, telling your child, 'not to worry, try harder next time' does two things; firstly, it tells them it's okay if you don't put the effort in and could result in less effort in the future. Secondly, using vague statements, doesn't help explain what they should do differently in order to get a better result. Trying harder at something that was unsuccessful will just result in repeating those same mistakes. Be aware of helping your child with specific ways of improving performance and guide them to make the necessary changes. If you don't feel able in that area, seek help from a tutor or coach to give them the help needed.
Attention
Give your child the attention and connection they need. Be attentive and stay focused and in the moment. As adults, our minds are filled with endless amounts of clutter, priorities at work and at home can make it difficult to switch off and truly be with your child. During the transition back to school, they will need your support and thrive on your attention. Practice mindfulness and relaxation if you need to switch off before you devote time to each of your children individually. Even if time is short, being fully present in the moment and using eye contact, showing affection and being interested in what they have to say is vital. Allow your child to decide on how you spend the time, from playing a favourite game to reading before bedtime or even practicing mindfulness or meditation can be a great bonding experience for you together.
Stress
A stressful family life can impact everyone, and will lead to difficulties in concentration at school. We cannot avoid stressful life events happening and they may put a strain on the family, however it is important to show your child how you cope in these situations. Studies have shown better coping in children when they see successful strategies being modelled. Showing it's okay to feel worried, but providing a way to deal with any problems successfully will help your child learn how to recognize stress and deal with it efficiently. Children may also have stresses of their own such as exam worries or problems with friendships. Encourage exercise, fun activities or other favourite ways to relax as a healthy way of coping. Having open communication with your child is important to ensure they know they are able to talk to you about problems without judgement whenever they should arise.
Success leads to success
The most rewarding and positive of experiences come from something we have worked for and felt challenged by, which enables us to experience the pleasure from our achievements. Make sure your child is working at the right level of ability, if they are not challenged enough they will not feel the experience of mastery, and will become bored easily. Alternatively, if they are challenged too much, they will lack confidence in their abilities from feeling overwhelmed. Focus on what is achievable, but with a realistic challenge that motivates the desire to achieve more.
Take Responsibility
Good or bad, we must accept responsibility for the outcomes we make. Being a student is a job, just like being a business executive, students need to plan their day and set aside time for all the various tasks they must do to be successful. Time management is often overlooked, help your children create a weekly planner, setting aside homework time, leisure activities and relaxation. This will ensure a good balance of work and relaxation as well as getting everything done to reach their goals.
Maximise strengths.
Aim to focus on their strengths, if your child has a passion for their strongest subject, encourage them to be outstanding in that area. This will give them confidence and boost self-esteem to be great at something. Not everyone is talented in all areas of the curriculum and often we work overtime to fix our weaknesses, in the belief that the stronger subjects will take care of themselves. This can leave students demotivated as they are spending more time in areas which they are less interested. Prioritise the stronger subjects and be brilliant in those areas, whilst ensuring there is time to keep on top of those less favoured topics. Help your child be realistic with their abilities and support their passions.
Every child and family are unique, and some children may be eager to return to school whilst others are feeling anxious. Listen to what is important to them about the new school year and how you can best support them. Whatever the age of your child you can work together to build a supportive relationship toward developing a positive, growth mindset. Mindset and communication is incredibly beneficial for both parent and child and leads to happier family life and more successful outcomes for all.
Lucy Mundy
MSc, BSc (hons)
Lucy is a Psychologist and Coach and over the past decade has been changing the lives of young people with behavioural problems and learning difficulties. Working with local authorities and schools to provide therapeutic learning provisions. Her mission is to empower parents with the skills they need to understand their children. Launching in September, her new online course, Connect Parenting, carefully guides you to improve communication and build a strong relationship with your child, as well as developing a positive outlook and growth mindset. The course guides you through rich informative content as well as activities to work on together as a family. Over six weeks you will transform in confidence personally and as a parent, and provide your child with life changing skills and awesome mindset.
Make a fresh start this September with 'Back to School' free family printables found at www.lucymundy.com/school
You can also pre-register for the new Connect Parenting online course coaching parents to develop a positive mindset, reduce stress, improve communication and feel empowered.
Back to School with a Sustainable Bento Lunch Box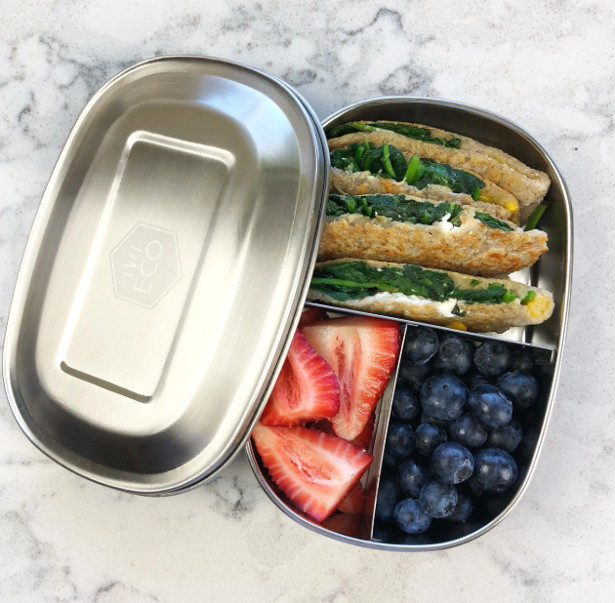 The Eco Warrior is an online hub where you can find inspiration and purchase easy alternative to reduce your waste and live a more sustainable lifestyle.
Here is an great back to school necessity for kids and often a last minute emergency too!
Stainless Steel Bento Box:
Healthy snacking and balanced eating made easy in a plastic-free lunch box! Generously sized to fit snacks, morning tea Calibri;mso-bidi-theme-font:minor-latin;mso-ansi-language:EN-US">and lunch, and
come in one, two or three compartment boxes, and a stackable two-tier Bento box with and additional mini container.
Symbol;mso-ansi-language:EN-US">· – Calibri;mso-bidi-theme-font:min or-latin;mso-ansi-language:EN-US">BPA, PVC, lead and color:black;mso-color-alt:windowtext;background:white">pthalatate free
Symbol;mso-ansi-language:EN-US">· – Easy to clean
Symbol;mso-ansi-language:EN-US">· – Perfect for portion sizing
Symbol;mso-ansi-language:EN-US">· – Ultra-durable and dishwasher safe
www.theecowarrior.com.au
Multi-Use Eco Friendly Children's Water Bottle
www.ecovessel.com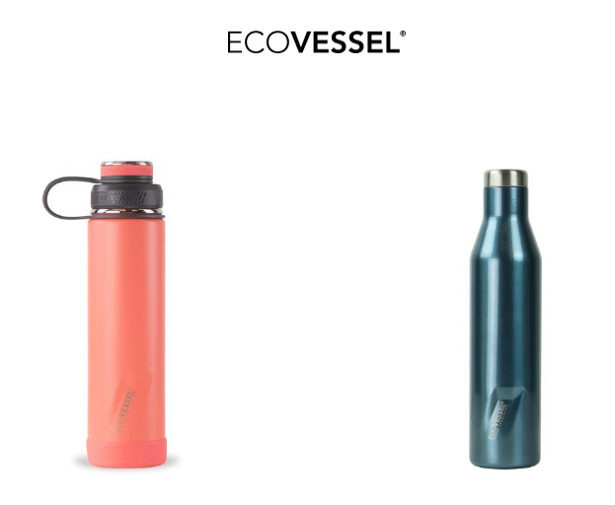 EcoVessel, the leading multi-use, eco-friendly water bottle on the market. Their patented and trademarked technology offers our customers the longest hot and cold times available. This is truly the last bottle you will ever need to buy.
They offer a full line of beverage holding solutions, including their full line of childrens bottles, The Frost! The Frost i ncludes our ReflectaTM insulated lid, an easy-to-use childrens stram, a protective bumper to eliminate dents, our TriMaxâ Triple Insulation for industry leading hot and cold time, and is available in 5 fun print choices.
Cost of an overseas education
Parents wanting to send their child overseas to study could fork out up to R1-million to cover annual tuition and living costs. While the cost of studying abroad is steep, the long-term return on investment is high, with the average salary for Harvard graduates starting at R70 000 per month. Competitive earning, job-security and powerful alumni networks make up for the hefty price-tag.
"The Liberal Arts curriculums offered in the United States are good examples of how overseas qualifications meet the adaptability and critical thinking required in the workplace. Employers look for graduates with well-rounded knowledge that spans across a multitude of disciplines, top-ranked international universities offer exactly that," says Rebecca Pretorius, country manager for Crimson Education. The global mentoring company specialises in building the candidacy of high schoolers for acceptance into universities in the States and the United Kingdom.
The US is a favourable destination for international students as they can extend their student visa to work in the country for up to three years after graduation. Students with science, technology, engineering and math (STEM) qualifications can further extend their visa beyond this. This enables graduates to make the most of the global business networks they are exposed to. Students with overseas qualifications show favourable skills to future employers such as cultural awareness, maturity, flexibility and independence.
"The cost of educating your child is a significant expense, irrespective of whether your child is attending a private school in South Africa already. Not all universities bare the same price tag, with some institutions costing only slightly more than what parents are paying currently," says Pretorius. "The key to success is preparation and planning. Parents should consider putting money aside through a specific education or investment plan early on, to make the expense of overseas education as manageable as possible."
Through a team mentorship model, Crimson Education learners connect with admission strategists and tutors to assist them with the complex application process for universities in the UK and the US. The team helps parents and students review the financial aid options available to them. Through the admissions process, they also help them find their best-fit university. Pretorius and her South African team regularly host information evenings for parents and learners interested in studying overseas. For more information, visit www.crimsoneducation.org, email southafrica@crimsoneducation.org. or join the Crimson Education Facebook community.
These wonderful 10minute games are perfect for helping engage your mind in a fun and enjoyable way.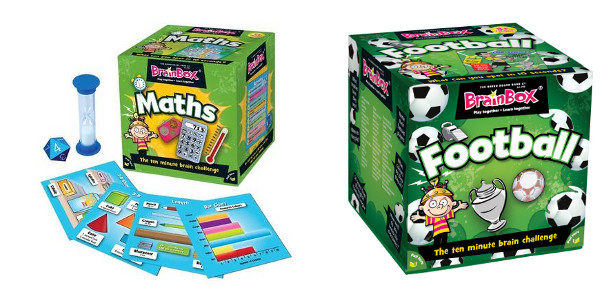 Simply study the card for 10 seconds and then test your memory and observational skills by answering the questions on the back! These games are great for helping children to focus as they go back to school following the long summer off and with educational games such as Maths, English, Science and French they can even help to support children with their education.
Have your child's back this school term
By the British Chiropractic Association
When it comes to getting the kids ready to go back to school after the summer holidays, it's often a race against the clock to get school uniforms, stationery and books ready in time. But one other thing parents mustn't forget to check is whether their child's back will be protected during another jam-packed year.
A recent study found that 37% of 13-year-olds and 47% of 15-year-olds have experienced low back pain. Other studies found that by the age of 14-17 years, up to 71% have experienced at least one episode of back pain.
To better protect your child's back for the new school term, here are a few tips from the British Chiropractic Association, on how you can help to alleviate your child's aches and pains.
THE PERFECT FIT
It's essential to ensure that children are using a good school bag and that the one they do use is not too heavy, as these factors can have an effect on their posture and contribute to back and neck pain, not only now but also later on in adult life.
There are two types of bag that are recommended: a 'cross-body' bag with a wide padded adjustable strap, or a rucksack with two wide padded adjustable straps. In both cases, the bag should be worn properly and not suspended from one shoulder or carried in one hand.
BAG IT UP
Children should also only be packing the essential items in their bag, making sure the weight of the contents is distributed evenly. Heavier items should be placed at the top of the bag so that the shoulders aren't pulled backwards, which can create discomfort and more imbalance.
If your child has a habit of overpacking, try spending just a few minutes every evening helping them to pack their school bag.
GET ACTIVE
Encouraging regular physical activity is so important to your child's wellbeing and can reduce their chances of experiencing low back pain. After a long day at school sitting down at their desks or staring at a computer screen, try and get your child to spend their downtime doing something active like running or rugby.
Being active for just 60 minutes a day is linked to better general health, stronger bones and muscles and higher levels of self-esteem.
The top things to remember are to stop your children from carrying unnecessary loads and encourage them to be active when they can, helping to make the start to the school year that little bit more comfortable for them and their backs.
Swain MS , Henschke N , Kamper SJ , et al . An International survey of pain in adolescents. BMC Public Health 2014;14:447
Balagué F , Troussier B , Salminen JJ . Non-specific low back pain in children and adolescents: risk factors. Eur Spine J 1999;8:429–38
www.nhs.uk/live-well/exercise/physical-activity-guidelines-children-and-young-people/
GET BACK TO SCHOOL READY WITH LUNCHBOX SNACKS FROM FRUIT BOWL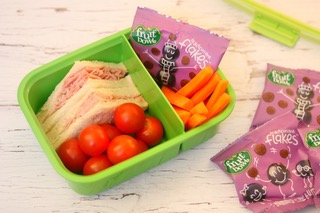 September is around the corner and the summer holidays are drawing to a close, so for parents, it's time to think about getting ready for back to school and finding the perfect – but healthy – snacks and treats for children's lunchboxes. Luckily for mums and dads, Fruit Bowl's range of tasty fruit-based snacks are on hand to take the stress out of shopping for school lunches and put the fun back into fruit for children.
The range of Fruit Bowl products includes Fruit Flakes – including Strawberry Fruit Flakes that were voted the 2018 Platinum winners in the Kids Snack category at the Loved By Parents Awards; Peelers; School Bars; Yogurt Flakes and Yogurt Coated Raisins, as well as Fruit Bowl's new Unicorn Fruit Flakes, all of which are made with real fruit pieces, so parents can rest assured their children are eating the right snacks – and keeping the dinner ladies happy.
In their 2019 survey, Fruit Bowl discovered only 9% of children are currently reaching the recommended 5 a day intake. So give your children a fun choice of Fruit Bowl snacks each morning and feel reassured that many of the range contribute to a child's 5 a day – making it easier for parents to make healthy choices for their kids.
All of Fruit Bowl's products are gluten free, vegetarian friendly and available in the Home Baking Aisle in all major supermarkets, and available in a huge variety of fruit flavours, including strawberry, raspberry, blackcurrant, apple and *unicorn*, ready for your little one.
The wider Fruit Bowl ranges are readily available at Morrisons, Sainsbury's, Tesco, The Co-Op, Asda, Waitrose as well as on Ocado and via a number of local and independent stores.
5 REASONS WHY READING IS SO MUCH MORE THAN JUST LEARNING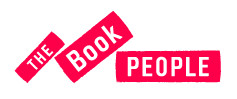 www.thebookpeople.co.uk
The Book People recently conducted a survey of 2,000 children and parents looking at the effects of reading on children's development and mental health. This research was conducted to highlight the importance of reading to young children, and encouraging older children to read stories themselves, to coincide with the launch of The Book People's Bedtime Stories competition. Below are five reasons why reading to children is good for them, according to the survey, with expert comment from Child and Family Psychologist, Dr Richard Woolfson.
1. It relieves them from any stress and helps them to understand their feelings
A surprising 40% of parents think their children often feel stressed due to their hectic schedules and day-to-day activities. To combat this, 6 in 10 parents (63%) say they dedicate time every evening without fail to read bedtime stories to their children. This is to ensure children feel happier and less stressed as it's revealed that almost three quarters (67%) of children feel that reading books makes them happy and relaxed. Engaging creativity through reading and writing also helps children make sense of how they're feeling. As agreed by 74% of children, writing stories and reading books helps them to reflect on their own feelings and understand their emotions. This gives children the opportunity to discuss topics with their parents that they might otherwise find awkward to introduce into the conversation and express any difficult emotions.
2. It aids their learning
Reading aloud to children stimulates their imagination, helps them learn and develops their listening and language skills by exposing them to a range of vocabulary that they may not be familiar with. This is hugely beneficial to kids' progression at school as it helps develop their concentration, memory, listening and imagination in a fun and creative way. Research shows a direct correlation with children who enjoy reading and writing (80%) and those that do better in language and literacy subjects.
3. It inspires them
The power of reading allows children to transport their minds to a faraway fictional world and live the lives of characters in the story in their imagination, sparking inspiration from their favourite books to create stories of their own. Leading bookseller, The Book People, surveyed over 2,000 adults and children across the country and discovered that Julia Donaldson's The Gruffalo is the most popular book among children to inspire them to write their own stories, closely followed by J.K. Rowling's Harry Potter books. Roald Dahl's Charlie and the Chocolate Factory, The BFG and Matilda also came in as favourites with kids, proving to be popular due to Dahl's ability to enable the reader to fantasize about characters in the book and see the world from the viewpoint of the child narrator, encouraging many young people all over the UK to explore their own creative expression through writing.
4. It makes them happier than watching TV or playing video games
Over the years, tech has infiltrated our everyday lives so it's important to encourage children to switch off from the digital world and fall back in love with the power of books. Research has shown more kids value switching off from a screen-heavy world and instead find enjoyment by engaging their creativity. Nine in 10 (90%) children are happiest when reading and writing rather than watching their favourite cartoon or playing the latest computer games. Four-fifths (80%) of children say writing their own stories and letting their imagination run wild is their favourite thing to do in their free time.
5. It nurtures your relationship with them
Over half of parents in the UK (60%) use books as a way to get their kids to open up to them, to find out how they are feeling and spark conversations. 54% of parents believe setting
time aside to read to their children at bedtime brings them closer together and is vital for their bonding time.
Expert Comment:
Child and Family Psychologist, Dr Richard Woolfson, said: "Storytelling – whether read by a child, told by a parent, or even created by a young writer – gives children an opportunity to reflect on their own feelings, to discuss topics with their parents that they might otherwise find awkward to introduce into conversation, and to express difficult emotions in safe, non-threatening context."
"It is so encouraging that the results of The Book People Reading Survey showed over 90% parents recognise that listening to stories and reading books helps their child feel happier and less stressed."
"With hectic day and evening schedules, there is the constant irresistible lure of the tablet which pulls family members into their isolated technological bubbles. All it takes is to set aside a few minutes every day to read a short story to, or with, your child, and then a quick chat about what they liked about the story, and what they felt when listening to it. That small effort will help boost your child's sense of well-being, bring you closer together, and add another warm and nurturing experience to family life."
KidSmart. Modern tools for touch screen generation.

www.kidsmartapp.co.uk
KidSmart was founded in 2017 when our founder, Mr. Baljeet Dogra, realized that there was a lack of good primary education products in the market that truly delivered the promise of keeping his children engaged. His daughter, who was then in year 4, did not like the website that her school enrolled her to for spelling practice. Simply, because it was a website and not an app on her iPad.
Made for his son and daughter
Our founder, like any other parent, wanted the best in the market for his kids. After trying dozens of apps, he finally decided to craft one of his own to ensure that his kids can make the most of the learning. He made it just for his son and daughter but when other parents and friends started asking for the app, he decided that he should make it available to all other parents who are looking for a smart product for their child. His own children have been using the app for more than a year.
Here is a preview of just one of the screens in the app.
Dr Kate Stephens, Gut Microbiologist, shares six top tips to help boost your child's gut health over the summer: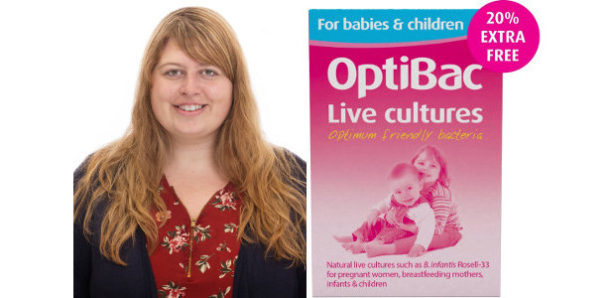 TWITTER | FACEBOOK | INSTAGRAM
Get outdoors – It is widely acknowledged by scientists that children who expose themselves to different environments have a more diverse and well-balanced microbiome. This is because increasing exposure to everyday germs can challenge and boost the immune system and microbiome. The summer can be a great time to expose your child to a mixture of environments – whether it's a day on the beach, a picnic in the garden, or splashing around in a paddling pool – outdoor play is not only fun, but is also one of the ways you can help your little one's gut!
Soak up some sun – Studies suggest that vitamin D deficiency and low gut microbial diversity could lead to a rise in certain allergies and some autoimmune diseases. So, getting those sunshine hours in (weather permitting) is important to supplement a healthy gut. Just remember to slap on that sun cream if you are spending time outdoors!
Up their fibre content – High fibre foods such as beans, peas, oats and bananas have been shown to have a positive impact on digestive health and will help keep your child's bowel movements regular. Another easy fix is swapping white bread or pastas for wholegrain alternatives, they might not even notice! Just be careful not to overfill their plates with fruit, as sugar can impact the healthy balance of your microbiome.
Get physical – We all know that being active is a vital part of keeping our bodies and minds healthy, however emerging research suggests there may also be a link between physical activity and promoting a healthier gut composition. Physical movement can also help keep the bowels moving, so even more reason to up your family's activity levels over the summer months. Opt for something your children love to do – whether that's football, dancing, swimming, or a leisurely family walk in the park – it will keep them entertained, and you'll reap those healthy benefits too.
Spend quality time with the family pet – Some studies show that having an animal in the house could be great for the immune system and your gut microbiome in early years. In fact, studies in infants suggest that having a dog may reduce the risk of asthma and allergies. Others suggest that having more than one pet, especially dogs, had a more protective effect. A perfect excuse for a group dog walk or puppy cuddles!
Take a daily probiotic – Probiotics are friendly bacteria that help to support and maintain a healthy gut and digestive system. In addition to introducing fermented foods and plenty of water and fibre into your child's diet, try supplementing this with a specially formulated children's probiotic that's easy to take and free of added nasties. OptiBac Probiotics 'For babies & children' is a great choice, it contains live cultures strains, which have been extensively researched in babies and children and shown to reach the gut alive.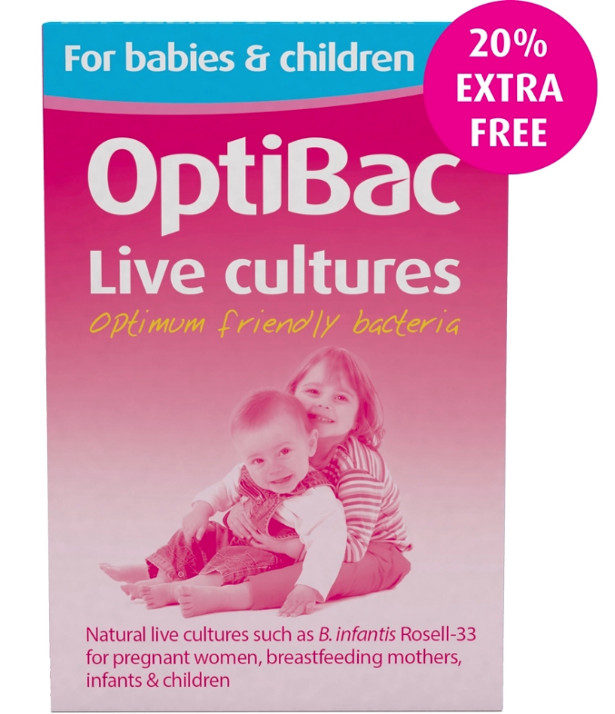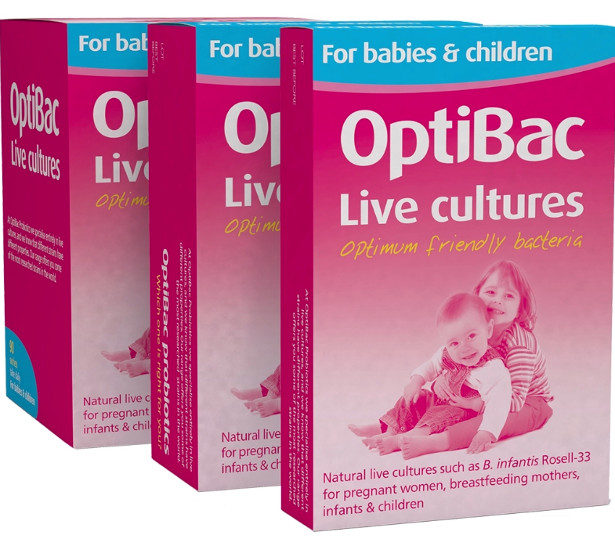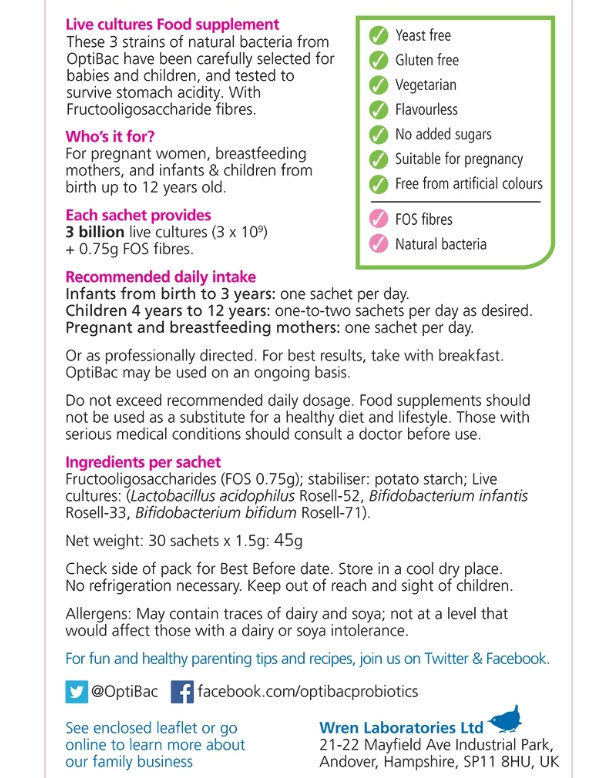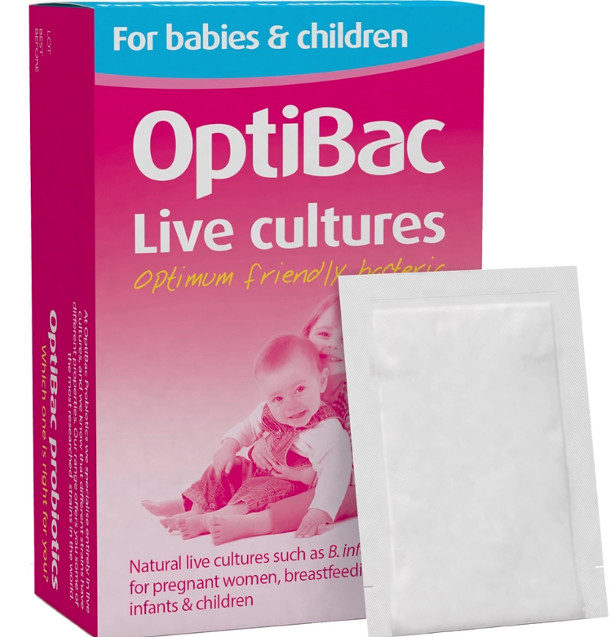 40% OF PARENTS BELIEVE THEIR CHILDREN FEEL STRESSED ON A REGULAR BASIS

93% of parents encourage reading and writing to help their children feel less stressed
Two-thirds (67%) of children say reading books makes them feel happy and less stressed
90% of parents feel their children are happier reading and writing over watching TV and playing video games
The rise of the increasingly digital world we are living in is negatively impacting our children's mental health and creativity levels, according to new research revealed today.
Leading bookseller, The Book People, surveyed over 2,000 adults and children across the country and discovered that a surprising 40% of parents think their children often feel stressed, down to hectic schedules and day to day activities. To combat this, 6 in 10 parents (63%) say they dedicate time without fail, every evening to read bedtime stories to their children to ensure they feel happier and less stressed, as it's revealed that almost three quarters (67%) of children feel that reading books makes them happy and relaxed. Inviting kids to channel their feelings and creativity, The Book People are offering children a once in a lifetime opportunity to become a published author by turning their thoughts into their own story, thanks to its annual Bedtime Story competition, which is now live.
9 in 10 parents (88%) state they use physical books to read to their children over electronic devices such as tablets and kindles. However, Britain's bedtime habits have changed drastically over the years as tech has infiltrated our everyday and, shockingly, a tenth (9%) of men rely on Alexa, or equivalents, to read bedtime stories to their children. Women are far more likely to read their children a bedtime story with a physical book, as 91% say this is their preferred way of sending their kids to sleep.
In fact, research has shown that more kids value switching off from a screen heavy world and find enjoyment through their creativity as it's revealed 9 in 10 (90%) children are happiest when reading and writing, rather than watching their favourite cartoon or playing the latest computer games. Furthermore, four-fifths (80%) of children say writing their own stories and letting their imagination run wild is their favourite thing to do in their free time.
It was also discovered that three quarters (74%) of children believe expressing themselves through writing and creating stories helps them to understand their feelings more, which is so important in a time when so many parents (40%) think their children regularly feel stressed. Julia Donaldson's The Gruffalo was voted as the most popular book amongst children to draw inspiration from to write their own stories, and encouraged many young people all over the UK to explore their own creative expression through writing. Roald Dahl's Charlie and the Chocolate Factory, The BFG and Matilda also came in as favourites with kids, as well as J.K. Rowling's Harry Potter books.
It has been revealed that over half (60%) of parents use books as a mechanism to get through to their children, using reading as a means of sparking conversations to find out how they are feeling. Furthermore, half (54%) of parents believe reading to their children actually brings them closer together and aids in nurturing their relationship, finding this a vital part of their bedtime routine and bonding time.
Child and Family Psychologist, Dr Richard Woolfson, analysed the results and commented: "Story-telling – whether read by a child, told by a parent, or even created by a young writer – gives children an opportunity to reflect on their own feelings, to discuss topics with their parents that they might otherwise find awkward to introduce into conversation, and to express difficult emotions in safe, non-threatening context.
"It is so encouraging that the results of The Book People Reading Survey showed over 90% parents recognise that listening to stories and reading books help their child feel happier and less stressed.
"With hectic day and evening schedules, there is the constant irresistible lure of the tablet which pulls family members into their isolated technological bubbles. All it takes is a few minutes set aside every day to read a short story to, or with, your child, a quick chat about what they liked about the story, and what they felt when listening to it. That small effort will help boost your child's sense of well-being, bring you closer together, and add another warm and nurturing experience to family life."
The Book People are giving the opportunity of a lifetime to a young writer who aspires to be a published author with its Bedtime Story competition, and in partnership with Save the Children, at least 35% of the profits from the sale of the winning book will be donated to the charity. Since the competition started over £20,000 has been raised by previous winners through The Book People and Save the Children's partnership. Young creative writers all over the UK are invited to let their imagination run wild and put their thoughts to paper, as they could be in with the chance of having their story brought to life in their very own book, illustrated by the incredible Lucy Fleming and published by Little Tiger. The winner, chosen by head judge and author Giovanna Fletcher, will also win an amazing £250 of books from The Book People for them, as well as £250 of books for their school. The theme of this year's competition is 'feelings' and closes on 8th November 2019. Aspiring young writers can enter the competition at www.thebookpeople.co.uk/bedtimestory.
Beating the Back to School Blues – An Easy Plan for an Easy Return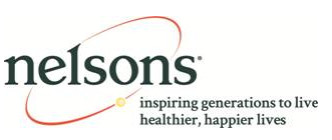 Before we know it, the summer break will be over and lazy mornings will be replaced with alarm clocks, book bags and school runs.
For those heading back to school or university, new apprehensions might be circling: how am I going to get into a routine? Will I make any friends and how will I manage the workload?
Yet, for many parents, the back to school season can prove even more demanding and hectic. According to a survey of 1000 parents, eight in ten admitted to experiencing back-to-school stress, with nearly half (47%) confessing that it's even more stressful than the school holidays.
The contrast in routine and general pace of life can be stark, but with just a little forward planning, the return to a school and work routine can be something you can all ease into feeling calm, relaxed and renewed.
Neil Shah, founder of The Stress Management Society, has teamed up with RESCUE® to give these top tips for a smooth return and staying on top of those busy school days.
The Final Countdown to School Start
The final weeks are a good time to gradually reintroduce routines like going to bed and getting up a little earlier. Getting everyone used to the change will make those early starts and structured days less of a reality shock after a long summer break.
Get Enough Sleep
Sleep is essential for the body to function properly and children need more sleep than most people realise. The National Sleep Foundation recommends school aged children get an average of 9-11 hours a night. You can support your children with their sleep by starting to wind things down in your home 30 minutes before bedtime. This way you will help your children get enough sleep and arrive at school refreshed and ready to learn.
Plan Ahead For the Week
The key to decreasing fraught situations lies in careful planning. Managing children, drop offs, school bags, packed lunches, pick ups, after school activities and meal preparation is a carefully planned routine. The key therefore is to make sure you are organized at the beginning of the week. Create a visual schedule and keep it on a white board so the whole family is informed about the plans for the week.
Establish a routine
Set a breakfast and morning routine that works for everyone. It may mean setting out plates and planning breakfast the night before or it may mean getting up a few minutes earlier to help ease morning stress. Try to make mornings calm and be enthusiastic about what's planned for the day. Your children will need lots of energy for the school day so make sure you all have time to enjoy a nutritious breakfast together.
Book in unscheduled time
Be careful not to fall into the trap of over-scheduling. Children's schedules can be really busy with extra-curricular activities like swimming, dancing classes and music lessons (as well as homework!), but it is important to also ensure that children have some downtime, playtime and family time.
These simple, flexible tips can be easily adapted to suit any family, helping to get everyone ready for the return to school, without adding too much last minute pressure on parents or their children. With a little forward planning, the whole family can ease into a routine feeling calm, relaxed and renewed. Take a moment to find that inner calm and add RESCUE Remedy to your day. With a unique combination of five Bach™ Original Flower Essences, it's a perfect partner for all the family during those hectic moments.
For more information, go to www.rescueremedy.co.uk
1) www.expressdigest.com/80-of-parents-get-back-to-school-anxiety/
2) www.sleepfoundation.org/press-release/national-sleep-foundation-recommends-new-sleep-times
Poio (www.poio.co.uk) is the perfect tool to help your kids foster a love of literacy.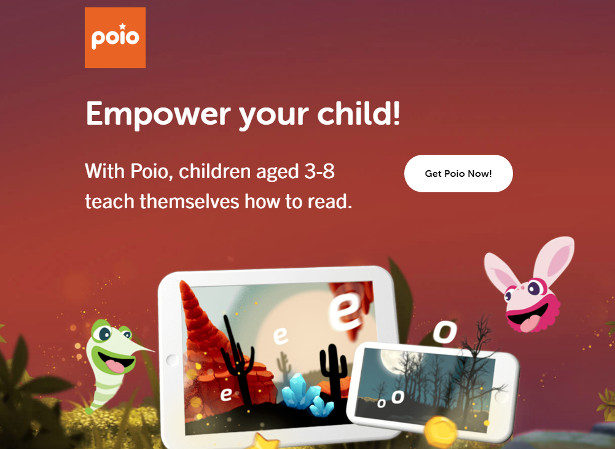 Scandinavian app Poio recently launched in the UK and provides a compelling, gamified alternative to traditional literacy learning where children, aged 3-8 years old, teach themselves how to read through immersive exploration and play.
The goal of the game is to teach a troll, and in turn themselves, to read a storybook. Words are cleverly broken-down into individual phonetic letter sounds, helping the child to familiarise themselves with the letter and its corresponding sound. The child is then encouraged to spell out full words and drag them into a virtual book in order to advance the story.
Additional literacy exercises are found throughout the game, with the difficulty of the game automatically adapting to each individual child's skill level. Parents also receive an email progress report following each learning session and, once the virtual book has been completed, the physical storybook can be obtained by adults to give to their children as a reward. It's the perfect game to keep your child motivated while learning to read!
Currently, Poio is available in Scandinavia and the UK.
Kambukka have launched a brand new range of water bottles which includes a dedicated kids' line.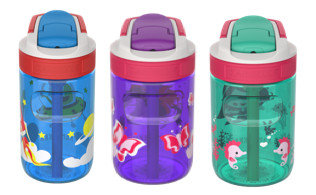 The Kambukka range is 100% leak-proof meaning no more school bag spillages. Available in a range of colours and patterns, kids will be able to stand out in the playground. And it's good news for parents too, the bottles are really easy to clean.
All products have universal lids which are interchangeable across the whole range so no need to scramble around looking for different lids in the mad dash before the school run.
Jordan Harry / CEO of StudyFast

StudyFast / Read faster, Remember more.
Mobile +44 792 853 9872
Web: studyfast.uk
Linkedin: @jordanharry
INTRODUCTION
How to double your reading speed before you go back to school.
Learn to read more efficiently in a shorter amount of time by breaking three habits. Learn the need for effective speed reading techniques to maximise your time and increase your reading comprehension. Before we can learn how to read faster and more effectively, we must first know what's holding our reading speed back by breaking three habits.
I will talk through three habits that we develop over our lifetime that hold us back when it comes to reading and comprehension. We will tell you what those habits are and how to break them. Breaking each habit individually will drive you closer to reading faster, reading more books than ever before and in the long run, save you a lot of time!
HABIT ONE
Subvocalisation
When we talk of bad habits, we don't really associate them with reading right?
It's important that your time reading, going through your inbox and studying doesn't take up more than 50% of your time. From a young age, we are taught to read aloud, reading the words as we see them. Then as we progress, we are taught to read in our head. This is where the problem lies when trying to increase your reading speed because the average untrained reader can only read as fast they can talk.
Did you know? – The average reading speed is 250 words per minute with the average word count per page being 275 words. Therefore, we can only read one page per minute. One minute doesn't sound like a long time, right? However, if you've got 60 pages to read before your morning lecture or meeting – it's going to take you a while and you'd probably wished you learned speed reading techniques when you were younger!
By reducing subvocalisation, you are reducing your reading time by half which in practice, is a life changing amount of time. We need to learn to see the words rather than hear them. Your brain sees words quicker than you hear them.
Picture this, when you're in a car and you see a stop sign. The words STOP are very clearly printed on the sign, BUT you don't read the word 'STOP' aloud, you understand the meaning which means you only see it.
Three tips to fix your focus…
Tap as you read
Tap a table or your leg as you read. This will produce a small distraction technique and maintain a reading speed rhythm.
Use your tongue
Press your tongue to the roof of your mouth as you read. This technique in practice works wonders. It stops you from mouthing the words as you read them whilst creating a small distraction.
Listen to music
Listen to music with no lyrics. Classical music is ideal because it has alpha waves which encourage the brain into a state of relaxation which is perfect for concentration, as it produces low-level distraction and subsequently you read faster.
A summary of our first bad habit
In short, low-level distractions break the habit of sub-vocalisation. Please be aware, we want to reduce subvocalisation because the habit can be extremely useful when learning new words. There isn't a time frame in which you should 'break the habit', the more you practice the more you will perfect the techniques. Even reading this now, hopefully you are aware, and awareness is the first step to breaking those habits and maximising your time.
HABIT TWO
Regression
Have you ever read a page, got to the end and thought to yourself: 'What on earth did I just read?'
Did you know, 30% of the time we spend reading is regression? When we read too slowly and lack motivation our minds wander before we've even finished the page. Picture this, when you're watching a movie, at the beginning, it doesn't make sense to you, almost like it's skipped a few chapters or there has been a vital point in which you missed. Then something clicks, it all makes sense.
You then understand why the film was formatted in the way it was. Many times, due to a lapse of concentration. The author must give context first, so by the time our eyes have reached the key points we are exhausted.
Three tips to help reduce your regression
Read faster
Reading faster actually improves our focus because we're trying to get the bigger picture. For example, you're naturally going to pay more attention driving at 90 miles per hour than you are at 10 miles per hour. The faster we do things the higher the increase in concentration. When you read slowly our mind wonders and begins to daydream.
Read with a Purpose
Have a few questions ready before you begin your reading. If you know that various questions need to be answered, then you will actively seek those answers. To find a good answer we must first have a good question. Ask yourself one of the following general questions:
• How long will it take me to read this?
• What am I looking to gain from reading this?
• What are the key words or figures I am looking for?
Gliding
When gliding you cover up the line you just read, which means you're less tempted to go back and regress. This will increase your concentration as your safety net to go back and re-read the sentence is now gone. The less you back-track, the quicker you'll break the regression habit. Here's a quick exercise to try out:
• Take a card that is as wide as the column of text you plan to read e.g. bank card.
• Use this card as an aid whilst reading but be sure to flip it over to the back because any writing will distract your eyes.
• Now all you do is pull the card down as you read so that the text you've already read is covered by the card.
A summary of our second bad habit
In short, we must distinguish between reading for enjoyment and reading because we need to. You don't need to have questions when you're reading Harry Potter because you're reading for enjoyment. You have nothing to gain but pleasure by reading this book. On the other hand, when you're reading because you NEED to read then you need to have questions. You need to have an end goal and that is an important distinction.
HABIT THREE
Fixations
How do we increase our peripheral vision when reading?
On average, an untrained reader uses 10-15 fixations per line with each one lasting 0.25 of a second, so imagine how much improvement you will achieve by having only two or three fixations points per line! To achieve this, I will show you how to use and increase your peripheral vision when reading.
Two tips to help increase your peripheral vision
Bouncing
Whilst performing the bouncing exercise it will immediately reduce eye motion enabling your brain to digest more words than it would normally. The purpose of this exercise is to increase your peripheral vision and reduce the number of fixations per line.
• Segment your page up into three columns, using imaginary lines or pencil.
• Place your pen or finger under the middle word in the first column.
• Use your peripheral vision to read the words either side.
• Once read bounce to the middle word in the next column and then to the third column before moving to the next sentence.
Pacer method
The pacer method involves using a physical guide e.g. a pen. Underlining a sentence with a pen or finger will increase your eye movement and thus naturally allows you read faster with a greater comprehension rate because you're using another sense (touch). Picture this; whilst you read normally you don't tend to notice how fast or slow you're reading. However, with the use of a physical aid (the pacer), it will allow you to adapt to a new reading speed.
A summary of our third bad habit
Fixations is something our eyes do naturally. But when it's not done right, fixations cause inefficient reading. And similar to subvocalisation we do not want to eliminate fixations but instead reduce them. Fewer eye fixations combined with an increased peripheral vision all add up to a faster reading speed. So, if we want to be a faster reader, we have to take off our blinders and expand our peripheral vision.
DOUBLE YOUR READING SPEED
Let's see how much you have learnt by measuring tour baseline reading speed
Test one:
To determine your current reading speed, take a practice book or article which you can lay flat when open on a table and count the number of words in 5 lines. Divide this number of words by 5, and you have your average number of words-per-line.
Example: 62 words/5 lines = 12.4, which you round to 12 words-per-line
Mark your first line and read with a timer for 1 minute exactly-do not read faster than normal and read for comprehension. After exactly one minute, count the number of lines you read and multiply that by the average number of words-per-line to determine your current words-per-minute (WPM) rate.
Example: 20 lines x 12 words-per-line = 240 wpm
DOUBLE YOUR SPEED
Tips to get quicker
Reading at speed:
Using either your hand or holding a pen as a pacer run it underneath each line keeping your eye fixation above your fingers or the tip of the pen as you read.
Do not concern yourself with comprehension
Read for 1 minute again and run your pacer underneath each line for 1 second and increase the speed with each subsequent page. Read, but under no circumstances should you take longer than 1 second per line.
Cognitive Super Compensation:
Repeat the above technique, read for 1 minute, however, keep each line to no more than 1⁄2 second (2 lines for a single second).
You may comprehend nothing, which is to be expected.
Maintain speed and technique because you are conditioning your perceptual reflexes, and eyes to move at a faster rate which is designed to facilitate adaptations in your system. Do not decrease speed. Focus on the exercise, and do not daydream.
Calculating your new WPM reading speed
Mark your first line and read using a pacer for 1 minute exactly.
Read at your fastest comprehension rate.
Multiply the number of lines by the average words-per-line to determine your new WPM rate.
CONCLUSION
How to double your reading speed You should have noticed that when you returned to your comfortable reading speed in the 2nd test it was greater than your baseline reading speed. Not only that but you were able to comprehend over 60%. Imagine driving at 30mph to 90mph it feels fast and uncomfortable.
However, when you decelerate and go from 90mph to 50mph, 50mph feels relatively slow and comfortable. This is how your reading speed increased in such a short period of time after the tests.
Time is precious, so waste it wisely.
Joggingbuddy.com | Buddy up and stay fitter for longer.

With the Summer largely behind us and kids back to school, you are probably reclaiming a bit more "me time". Now what to do with it? .. getting back into a routine is hard sometimes! Nowhere is that harder than our own fitness regime! Don't worry you are not alone!
Finding yourself a local training partner is an excellent way to keep motivated and most importantly, stay committed! The benefits of exercise to your health, mood, mental wellbeing is well documented, yet the vast majority of us fail to prioritise it.
Many of us will blame a lack of motivation! we often make a start, but fail to keep it going or lose momentum. "if only I could find someone to run with" I hear you say! Well now you can. With members now in 123 countries www.joggingbuddy.com is a web platform that allows users to find someone to run with in their local area, whether that be where you live or where you work.
The web platform caters for all levels, from total beginners to more advanced runners, members can use the search filters to identify runners which best match their own abilities. You can even filter by age and gender.
Getting started could not be easier, visit www.joggingbuddy.com and type in your postcode!
Internet Matters has launched a powerful new TV campaign to help parents find the right screen time balance for their children – as research reveals nearly 70% worry their kids spend too much time online.
Half (50%) of parents say their 14 to 16-year-old "stays up late using their devices and it impacts their sleep". More than a third (36%) say it's impacting their homework and 40% say it's impacting family time together. Meanwhile, over a third of parents (36%) believe their children are not getting enough time to play outside because of screen time.
Despite their concerns, more than one in five parents of 14-16 year olds say they take no action to restrict the amount of time their children spend online – compared to the average of 12% across all age groups.
Internet Matters ambassador Dr Linda Papadopoulos said: "Parents can often find themselves in a dilemma when it comes to their kids and their devices. They know there is a whole amazing world online that can be beneficial to their kids, but they also see how apps, games and platforms pull them in and keep their attention.
"That's why it is so important to talk to your children and agree boundaries with your kids around not just how long they go online for, but what they go online for; what is healthy screen time and what is unhealthy screen time. It doesn't mean they can never play games or watch their favourite gaming vloggers.
"The conversation must be around how what they do during their screen time rather than simply the amount of time they spend and the role parents play can do to help them make the time they spend more beneficial – away from mindless scrolling. Balance is key."
Magiboards (a market leading UK manufacturer and supplier of notice boards and whiteboards) has recently launched a new range of environmentally friendly, 100% recyclable frameless noticeboards MagiShape Design Your Own Notice Board, that can be customised to any design required which makes them the perfect choice for mums/families who are (or who want to be!) highly organised but also have creative flair as they combine the world of wall art with organisational heaven, instantly bringing a room to life and adding a new dimension to that space. Perfect for being organised for the new school term.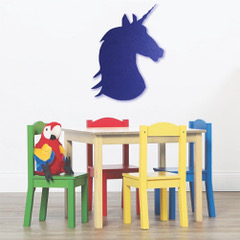 MagiShape noticeboards are perfect for any room in the home as they are created to the customers' bespoke design to suit their homes decor – they can be a single item or can over a whole wall (see images below)
They have proved very popular for children's rooms/nurseries and currently unicorns and racing cars are proving to be very popular – a rugby themed board could be a possibility! And not only will new MagiShape designer notice boards enhance the home, but they are also fully functional as a noticeboard which can be used with push pins, hook and loop tape or staples.
It's a Fest-For-All! London Designer Outlet to bring free festival fun to London this August.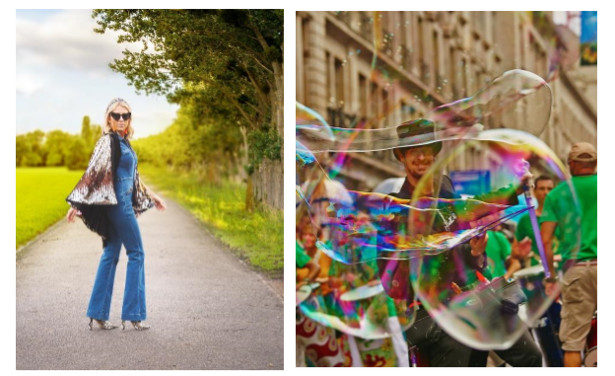 ● LDO will host two weekends of festival styling and two kid's mini-fests over four weekends in August ● Styling talks from ex-HELLO! Magazine Fashion and Beauty editor, Charlotte Broadbent ● Hourly chances to win a £100 LDO gift voucher (between 11am and 6pm on 10 – 11, 17-18 August and between 11am and 5pm on 24 – 26 August and 31 August – 1 September)
For four weekends in August, London Designer Outlet (LDO) will bring all the fun and music of the festival season to Wembley Park with their Fest For All. Each day will see a full schedule of different festival-inspired events activated in the LDO tipi located in Retail Square, situated on the ground floor in front of M&S Outlet. Activities will include festival styling from ex-HELLO! Magazine Fashion and Beauty editor Charlotte Broadbent, as well as live music, kid's immersive street theatre and entertainers.
LDO, the capital's favourite outlet centre, offers always up to 70% off RRP. Spend £40 at the centre on festival days to be eligible to enter the hourly prize draws (from 11am) to win a £100 LDO gift card to be used at any LDO retail store, food outlet or Cineworld.
Week one and two: Charlotte Broadbent, stylist Week three and four: Kids Mini-Fest, including Bubble Wizard
July 2019
Festival Styling Weekend 1 and 2 (10th – 11th August and 17th – 18th August; 11am – 6pm)
The first two weekends will see stylist and wardrobe consultant, Charlotte Broadbent, host a series of free talks in and around the LDO tipi, each expertly guiding shoppers through the festival trends of the season. Involved in fashion and beauty for over 18 years, and having worked for the coveted houses of Marc Jacobs, Chloe and Calvin Klein, the audience will have a unique opportunity to tap into the advice and insight from a respected industry expert.
Charlotte's talks will cover how to weatherproof an outfit, accessorise a favourite festival look, pack the essentials and much more. Whether it's a pair of classic Dr. Martens boots, a bohemian H&M shawl or a stylish yet practical Trespass rain mac, all items used by Charlotte will be available to buy from LDO (whilst stocks last).
Roaming makeup artists will offer free festival makeup and glitter to shoppers and live buskers will perform in the morning to bring the atmosphere to life and get everyone into the festival mood.
Kids Mini-Fest Weekend 3 and 4 (24th – 26th August and 31st August – 1st September; 11am – 5pm)
Bring big smiles to little faces with two weekends of family festival fun, including a bubble wizard, face painters, hula hooping, ribbon twirling and more. In the mornings, the LDO tipi will see buskers warm up the crowd and a DJ will play the kid's favourite tunes and get them up on their feet to dance along!
And if all the fun builds up a big appetite, food is close by. Grab something quick at kids' favourites Shaketastic, Treatz or Subway, or sit down for a family meal at Nando's, Frankie & Benny's, Pizza Express or LDO's 'restaurant of the month', Big Moes, for a mouth-watering burger or tasty ice cream sundae. Make a great day even better with a trip to LDO's Cineworld, where Toy Story 4, The Lion King and The Queen's Corgi are screening all summer.
Enjoy LDO's Fest For All without having to worry about carrying home all your new bargains, by using the store-to-door delivery service, powered by Dropit. You can leave your LDO shopping in each outlet shop where it's sealed into a Dropit bag, collected by the Dropit team and then delivered to your home, hotel or office anywhere in mainland Britain, whenever you fancy, sometimes even same day. Dropit normally costs £10.50, however throughout the month of August LDO is offering this service FREE to customers who spend at least £25 at LDO (T&C's apply), so nothing will stop you filling your bags!
TEN TIPS FOR SCHOOL LUNCHES THAT WILL KEEP STUDENTS HAPPY & HEALTHY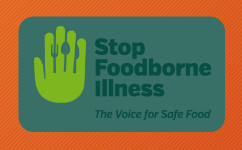 Nonprofit Stop Foodborne Illness' Recommendations for Keeping Food Fresh
August 7, 2019, CHICAGO – Summer is winding down and back-to-school shopping is in full swing. Between the classes and practices, lunchtime is a highlight of most kids' day.
Whether homemade or store bought, favorite school lunches can power your student through the day. So be sure that what you're sending to school is good for your young scholar.
"Foodborne illnesses strike young and old," said Mitzi Baum, CEO of Stop Foodborne Illness, a national nonprofit dedicated to food safety. "A recent study showed that 10 percent of parents surveyed said they've had a child get sick from spoiled or contaminated food, so you want to be sure that you're packing a lunch that's healthy and stays that way."
To make packing a lunch that energizes your young scholar, try these helpful tips:
Cleanliness Counts – it's one of the basic rules of food safety, wash your hands. Clean hands and a clean food prep area are critically important. And by washing your hands, you're creating a great example for your child, who should wash his or her hands before eating, too.
Use an Insulated Lunchbox – schools can't always refrigerate every lunch bag, so an insulated bag is a "must have" item. Food safety experts agree, an insulated bag will keep bacteria at bay. The temperature "danger zone" is anywhere from 41* – 135*F so a lunch bag sitting in a bin at room temperature is a likely bacterial target.
Stay Cool with Ice Packs – gel packs and ice packs are available at grocery stores and online. Be sure they're on your grocery list and put one in the lunch bag to keep cold foods cold.
Rinse Fruits & Veggies – always rinse fresh fruits and vegetables.
The Thermos is for More than Soup – of course soup goes in a thermos. But don't limit yourself (or your child). Mac 'n cheese, chili, or stew are great options for a thermos. Pour hot water into the thermos to heat it up, dump out the water and add the hot food for a great winter lunch.
Pack Hot Foods When They're Hot – put hot foods straight from the stovetop, oven or microwave into the thermos. Waiting for foods to cool to room temperature puts them in the temperature danger zone.
Icky, Sticky Lunchroom Tables – despite school's best efforts, those tables don't get really cleaned during the school day. Pack a paper towel in your child's lunch to use as a mini placemat.
Toss the Turkey – and the chicken, meat, tuna or egg salad sandwiches if they're not eaten. Uneaten fruit or bagged snack foods can be kept.
The Five-Second Rule Isn't a Real Thing – food that hits the floor needs to be tossed. Whether it's five seconds or five minutes, floors are bacterial playgrounds.
Cleanliness is Key – rinse out that lunch bag daily. Or use a sanitary wipe to quickly clean it.
For more information on food safety and how to stop foodborne illnesses from impacting you, visit www.stopfoodborneillness.org
Giving Assistant is great resource for families to save money for all their school needs.

Whether families need school supplies, new tech, clothing or other goods, Giving Assistant is there to save them money. We partner with retailers and brands to bring special offers, deals, and discounts to shoppers. We strive to make both saving and giving easy with our free convenient browser button alerts shoppers when they're browsing a cash back eligible site. It automatically loads the latest promo codes. This allows shoppers to continue shopping without needing to click away to search for coupons.
In addition to saving money, shoppers can earn cash back, which can be donated to any of the over 1.5 million 501(c)3 nonprofit and charitable organizations in the U.S. It is the mission of Giving Assistant to transform everyday shopping into charitable action. We are committed to raising $17 million for charitable organizations by the end of 2020.
IN A RUSH? ULTRA-FAST DRYING RANGE OF GEL PENS HITS THE SHELVES
TWITTER | INSTAGRAM | LINKEDIN | YOUTUBE
Leading stationery manufacturer BIC has launched a range of Gel-ocity® Quick Dry Gel pens – the perfect writing instrument for fast thinkers. Ideal for note-taking, doodling and more. The BIC® Gel-ocity® pen offers a new way to experience writing. Due to its ultra-fast drying ink, the gel pen glides smoothly across the page avoiding those irritating smudges, drips and leaks.
With a medium 0.7 mm-point, the new design lights up the page with luminous ink options, adding a pop of colour to any notes, whether at school, university or work. It comes in 13 classic and vibrant writing colours – blue, black, red, green, purple, turquoise, pink, orange, light orange, lime green, light purple, dark pink and sea green – ideal for turning notes into something memorable for any last-minute cramming sessions.
The full-grip barrel is made for the best handling and ultimate writing comfort, to help avoid that all-too-well-known hand ache. In addition, it's the perfect pen for left-handers due to its ultra-fast drying ink that prevents messy smudges!
"We are delighted to be launching the Gel-ocity® Quick Dry range, which should allow for the speediest writing yet!" said Joanna Hollins, Head of Marketing and Category Management at BIC. "We believe this pen will provide consumers everywhere with the opportunity to experience writing in a new, but comfortingly familiar way as BIC continues to honour the tradition of providing high-quality, affordable products."
With note-takers worldwide commonly struggling to keep up, BIC is supporting the launch through its Follow the Flow campaign, which will see Mac Lethal – a rapper who holds a world record for rapping 1,000 words in 2 minutes – going head-to-head with the BIC® Gel-ocity®.
The BIC® Gel-ocity® Quick Dry Gel Pens will be available from most major retailers in different pack sizes with an RRP starting from €2.99.
Radnor Hills launches its first online shop for consumers
Fans of award winning water and soft drinks manufacturer Radnor Hills can now buy their favourite products online.
The Welsh family business has opened its first online shop for consumers.
The secure online shop offers Radnor's range of delicious soft drinks at a click of a button which can all be delivered with free UK mainland shipping.
The spring water used to create the drinks is sourced from the company's family farm in Powys, mid Wales.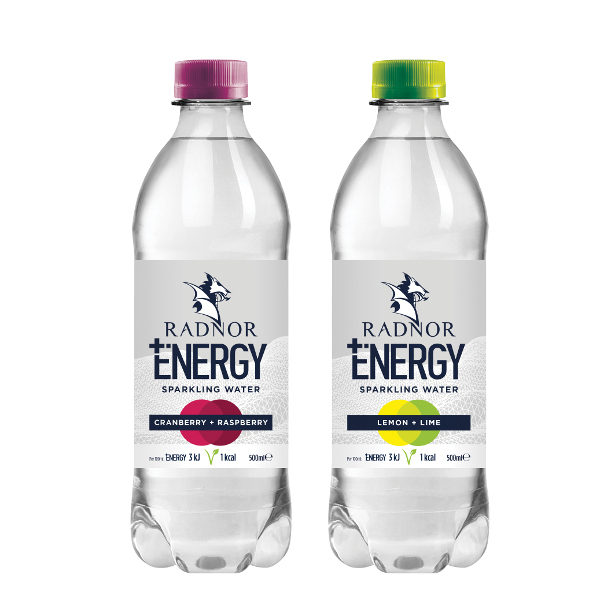 Radnor Hills was founded in Powys, mid Wales in 1990 and produces a million bottles of soft drinks every day.
Started in 1990 by fifth generation farmer William Watkins, the business has grown into an international range of soft drinks and water products.
The range available to buy from online includes:
Radnor Plus Energy: This new lightly sparkling water drink comes in two flavours: Lemon & Lime and Cranberry & Raspberry. Each 500ml bottle is naturally boosted with seven B vitamins which help the body to release energy and 70mg of natural caffeine – around the same kick as a cup of coffee but with the added advantage of refreshing hydration too. 12 bottles cost £18.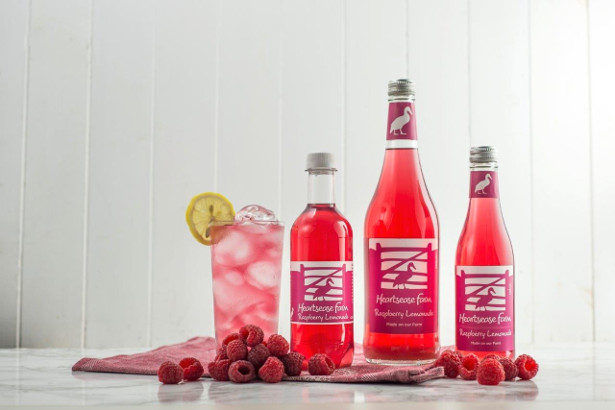 Children's Lunch Box Drinks: Choose from Radnor's market leading school compliant drinks range – Radnor Fizz and Radnor Fruits – which are made with natural colours and flavourings, no added sugar and are 100% school compliant. Prices range from £16.20 – £17.52.
Heartsease Farm: Radnor's great taste award-winning range of sparkling premium pressés made with Welsh spring water from the family farm come in seven flavours. They use the best available, natural ingredients and real fruit juices including the finest Sicilian lemons in their delicious Traditional Lemonade and blackcurrants sourced in Herefordshire for their British Blackcurrant Crush. 12 bottles cost £15.48.
Radnor Hills Still Spring Water: Radnor's pure, refreshing spring water is well balanced and rich in trace minerals. It's extracted far underground and packed at source on site in Powys, mid-Wales. The water can often take just 7 minutes from extraction into packs which means it remains exceptionally pure. 24 bottles cost £13.46.
William Watkins, Owner and Managing Director of Radnor Hills, said: "We are delighted to open our first online shop for the general public to purchase our products by the case.
"This is a first for us as we previously only ever supplied B2B customers."
Look out for seasonal deals on products and promotions with special offer codes.
www.radnorhills.co.uk/shop
Check Out the Perfect Back To School Range of Portable Food Containers! Perfect For School & So Many Features!
Check out Push & Push on Amazon!
The Push & Push range features a unique locking system, with a push down to lock lid and push tabs to open, reliably 100% leak-proof, making for a mess-free lunch on-the-go. Microwave, dishwasher and freezer safe, all boxes are long-lasting and BPA free, with heat resistant wings that stay cool when your food is hot, making it easy to retrieve from the microwave.
FACEBOOOK | TWITTER | PINTEREST | YOUTUBE | INSTAGRAM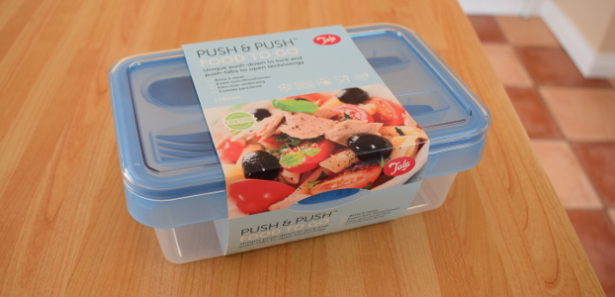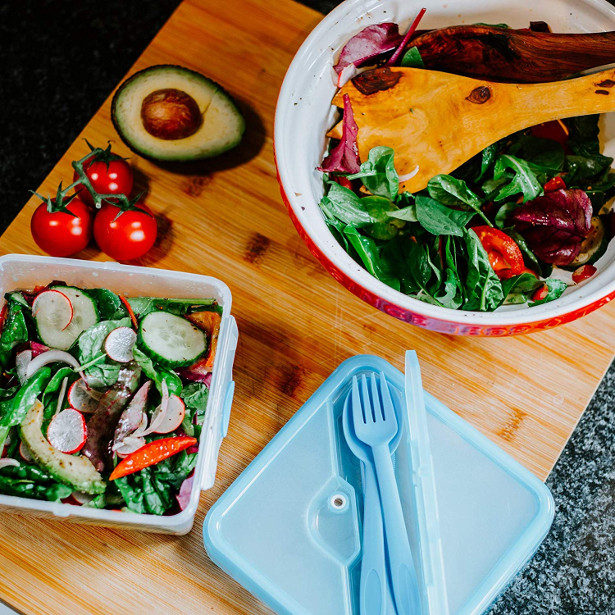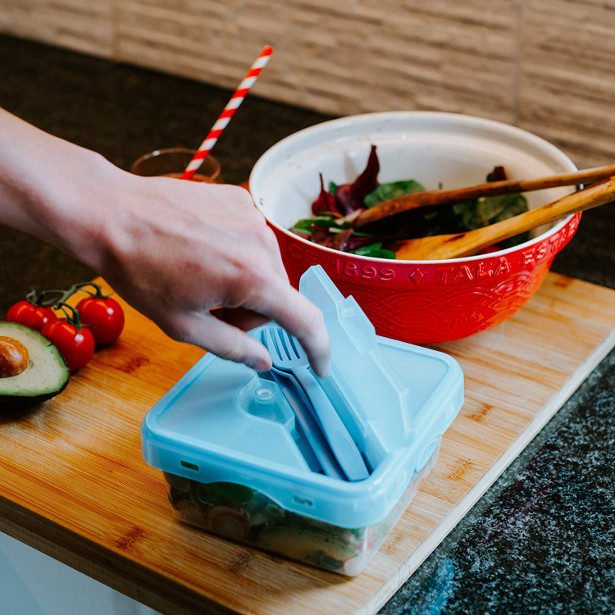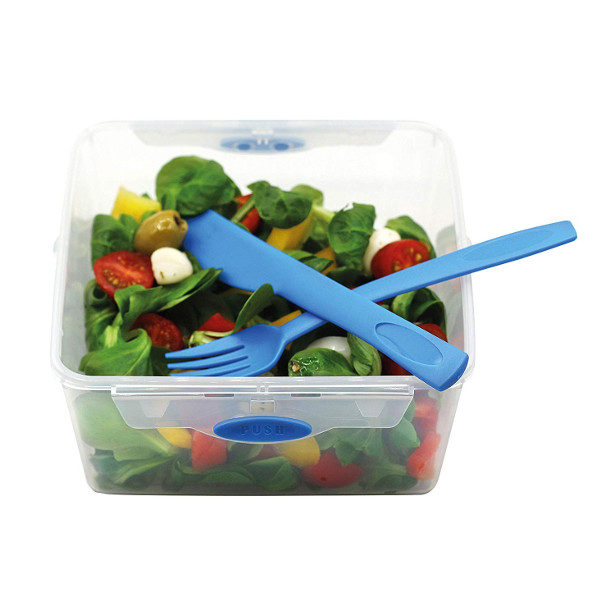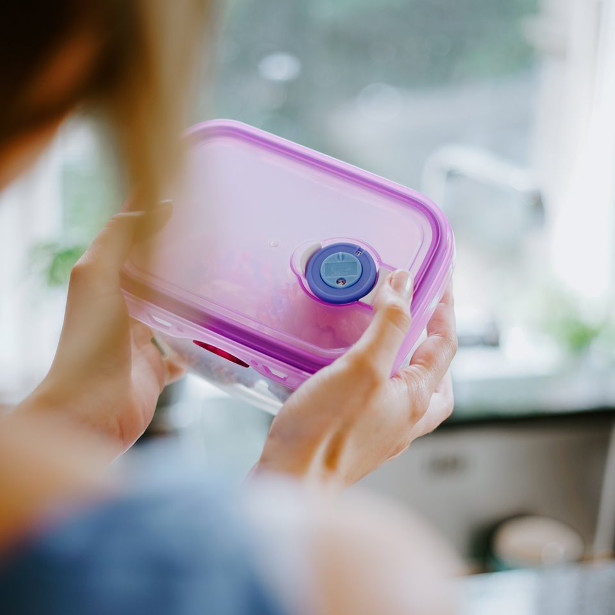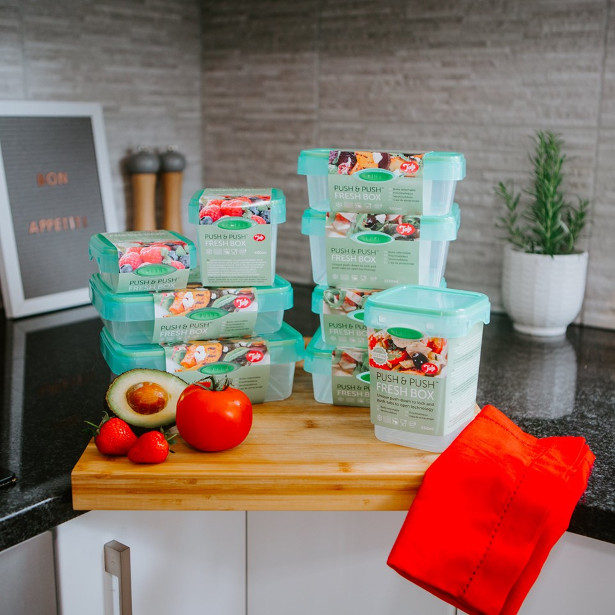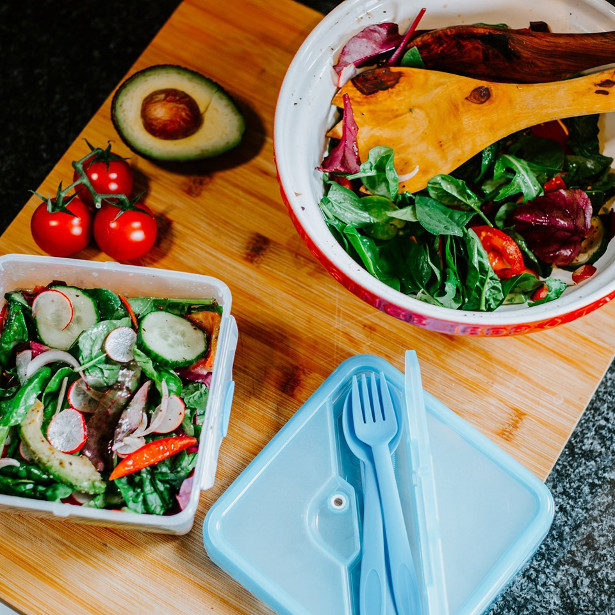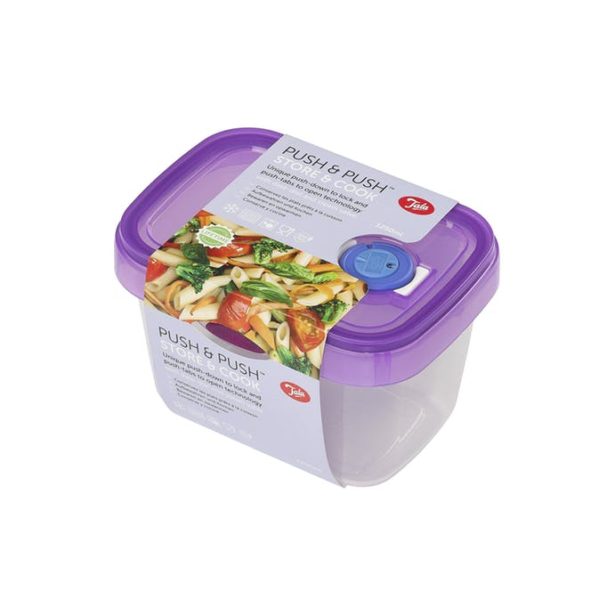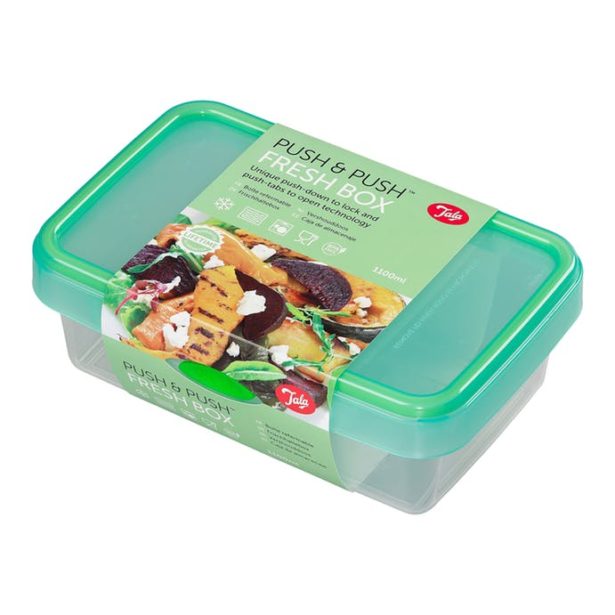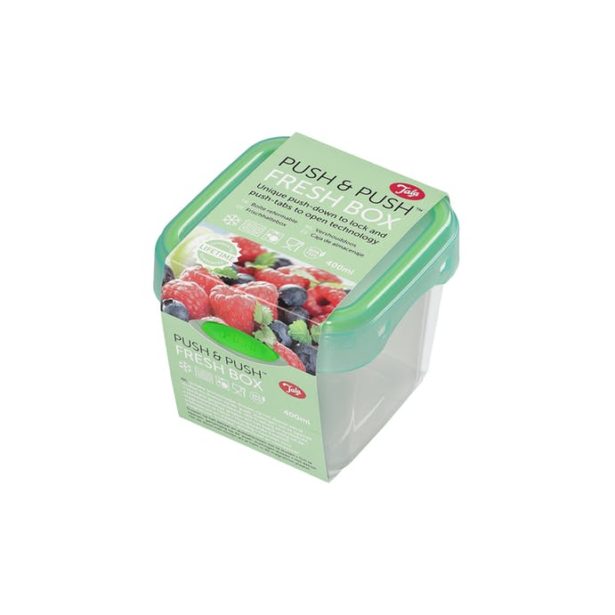 GET BACK-TO-SCHOOL READY WITH JOHNSON'S®

As the Summer holidays come to an end, help get your little ones get back into a bath time routine they'll love and prepare them to give the classroom all they've got.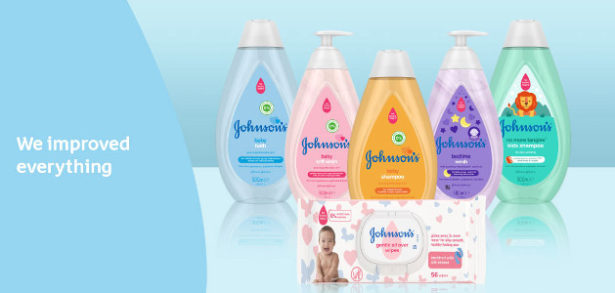 Children's hair is thinner than adults' and still developing until around the age of 12. As a consequence, as they develop and become unique little characters, their hair changes too; from curly to straight, short to long or blond to dark, and requires special care to nurture it as it grows. The new JOHNSON'S® Baby Toddler offering provides a series of toddler specific haircare ranges, specially designed to be gentler to their developing hair than regular adult products while delivering the advanced benefits that their growing hair needs.
Each range within the haircare portfolio provides unique benefits and the tools every parent needs to unlock knots, boost shine and strengthen hair without compromising on gentle, caring products. JOHNSON'S® Baby only choose high quality ingredients that are gentle for baby. That's why they've rejected over 400 ingredients that don't meet their Best for BabyTM Standards.
The JOHNSON'S® No More Tangles™ Kids Haircare range offers a 3-step routine with shampoo, conditioner and detangling spray, proven to unlock 75% more knots and tangles† so you can win the tangle tug of war.
The JOHNSON'S® Shiny Drops Kids Haircare range, enriched with argan oil, boosts natural shine for silky smooth, healthy looking hair.
The JOHNSON'S® Strength Drops Kids Haircare range, enriched with Vitamin E, helps strengthen hair for less breakage as you comb through those bed head knots each morning.
To go alongside the haircare products JOHNSON'S® Baby has specially formulated their Kids Bubble Bath & Wash to combine mild, gentle cleansing with big, fluffy bubbles for bath time fun. Plus, there's no need to save bubbles for special occasions as it's gentle enough to use daily after a busy day at school or nursery.
Thanks to the NO MORE TEARS® formula used across the toddler products, splashing and playing in the bath tub can be a fun, tear free experience. Invite the JOHNSON'S® Toddler mascots into your bathroom this school term and see who's favourite amoungst the little ones.
#choosegentle
† vs. shampoo without conditioning agent
Back To School ideas from PRIYA TEW, DIETICIAN ON BEHALF OF YAZOO KIDS
After School Snacks
A full day at school leaves most children hungry and in need of a snack. As a parent you want satisfied children but you don't want them filling up on sugary snacks or overly full before dinner.
Most of us experience a mid-afternoon slump and for children it is no different. Sugary snacks lead to a fast increase in blood sugar levels followed by a swift decrease, leaving children hungry for more. When your blood sugars are low it can affect energy levels, mood and even behaviour. The key to a filling snack is achieving a balance of nutrients that will stabilise blood sugars too.
Protein and fibre are nutrients that can cause a slower, more stable increase in blood sugars, helping keep active children going for longer. Protein with a food that has natural sugars such as YAZOO KiDs milk drinks, fruit or a yoghurt can slow down the release of energy from the food. This limits the amount of glucose that makes its way into your bloodstream and stops your blood sugar levels from jumping up high.
Fibre works in a similar way. Wholegrain foods include wholemeal bread, popcorn and wholemeal flour. As well as helping keep your bowels regular, these foods slow down the rate at which blood sugars rise and provide longer lasting energy for active kids. Soluble fibre is found in oats, beans, lentils and some fruit and vegetables (including avocados, pears, nectarines, broccoli, carrots and apples), this forms a gel which delays the emptying out of the stomach, slowing down digestion. The foods therefore stays in the stomach for longer, keeping those hungry tummies fuller for longer.
Higher protein snack ideas:
Cheese and wholegrain crackers with grapes
Yoghurt, fruit and seeds
Energy balls made from nuts, seeds, oats and dried fruit
Homemade smoothie with fruit and yoghurt
Frozen yoghurt bites – mix fruit and yoghurt and put into muffin cases and freeze
Eggy muffins – full muffin tins with cut up veggies, pour over beaten eggs and bake in the oven.
Higher Fibre Snacks
Plain popcorn with raisins and nuts
Wholegrain cereal with milk and banana
Brown pitta bread toasted, cut into strips with hummus as a dip and carrot sticks
Nut butter on wholemeal toast
Banana muffins made with wholemeal flour or oats
Back-to-School – When College Is (and Isn't) Right for Kids
The big idea: Our country is facing a crisis. Employers are unable to find qualified workers as the skills gap continues to expand. Meanwhile, for the sake of sending everyone along a college pathway, parents and educators haven't help students explore the multitude of rewarding careers that don't require an expensive four-year college education.
The so-what: To get beyond the "awareness gap" about what training they actually need for today's careers, students need career planning before making their higher education decisions. College is a great option if a specific career requires it, but it's not if a student is going just to go. Industry-specific certifications, licensures and stackable credentials are at the forefront of key requirements that today's employers are looking for.
The source: Mark C. Perna is an author, speaker, coach, and CEO, and a leading voice on today's unique intergenerational workforce. His book,Answering Why: Unleashing Passion, Purpose, and Performance in Younger Generations, is a perennial bestseller and multiple award winner.
Key messages: Perna offers specific advice on how to explore a multitude of careers and their various education paths with middle and high schoolers. He can address:
How to engage students in becoming career bound — not college bound;
How studies show that students exposed to career options early graduate high school in higher numbers;
How to make students aware of the many fulfilling, high-demand, high-wage careers that can be attained outside traditional college;
How the current generation of young people, following a "college for all" model, have amassed $1.5 trillion in college debt;
How to connect young people with real-world career experiences at younger ages.
Mark C. Perna is the author of the award-winning bestse ller Answering Why: Unleashing Passion, Purpose, and Performance in Younger Generations that Publishers Weeklycalls "perceptive…reasonable and thought-provoking." Mark is the founder and CEO of TFS and has over 20 years of experience in coaching educational organizations and businesses on today's unique intergenerational workforce and the hiring, training and retention of the newest generations. Follow @MarkPerna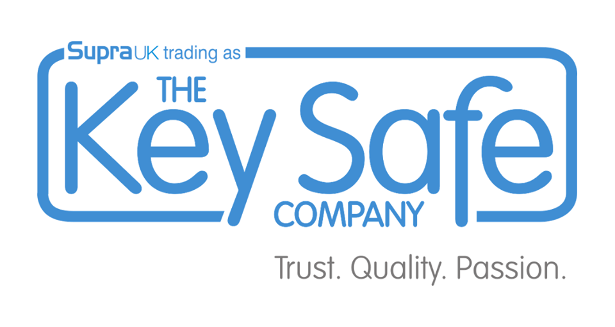 Going Back To Uni? concerned To Make Your Lodgings Safe? Parents wanting to provide security for late teens kids going to Uni!? Keysafe is Ideal for students @ Uni who must take steps to remain safe and access their accomodation safely and securely! www.keysafe.co.uk

Stay Safe with the C500 from Key Safe
The KeySafe Story
A key safe provides a secure method of externally storing the keys to your homes and conveniently allows authorised visitors to enter your home.
There are countless uses for key safes. We believe every home can benefit from a Police Accredited Key Safe, not to mention the numerous applications for leisure and holiday homes. It eliminates the need to leave keys under doormats, issuing multiple sets of keys and allows immediate access to emergency services and care workers.
In 2010 we launched the Supra C500; the UK's first police accredited KeySafe. Before the Supra C500 was launched all key safes were classified as convenience products with no security rating. The Supra C500 KeySafe security rating is equivalent to that of a domestic front door, which made it the first key safe in the UK the police could recommend and offers users peace of mind.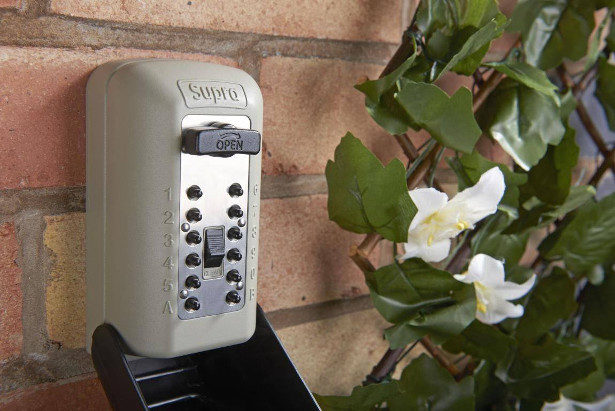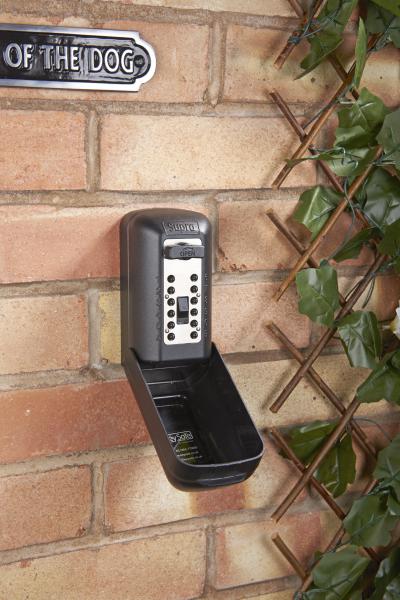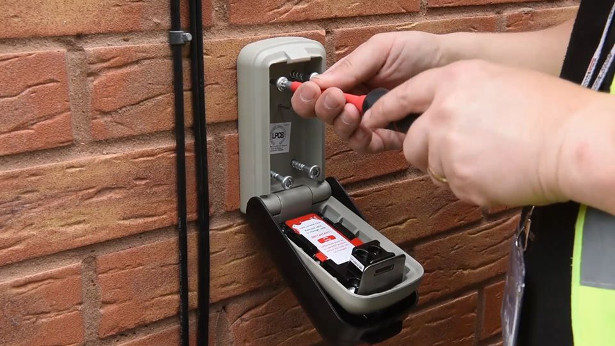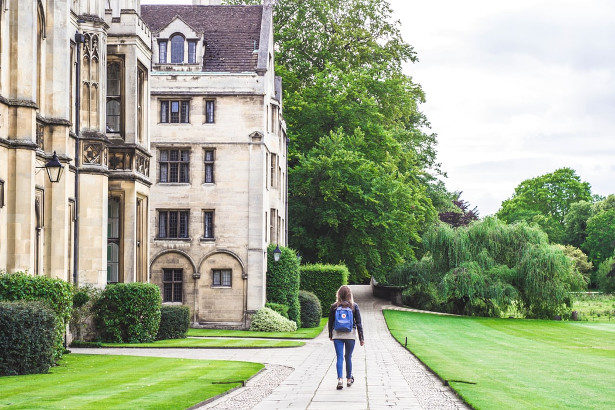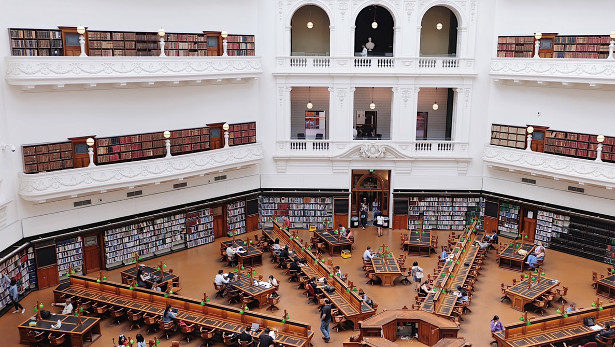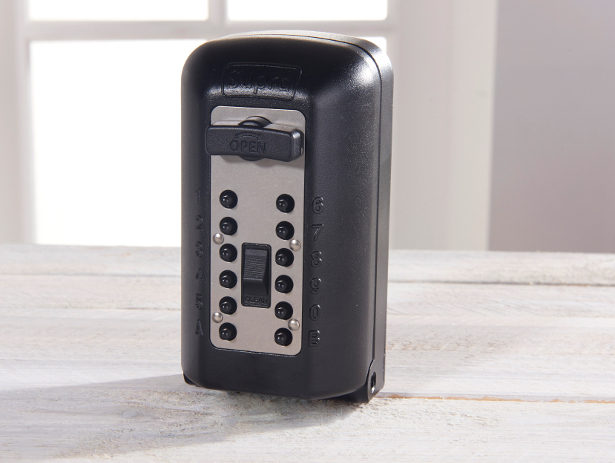 KIDS ARE MILES BEHIND THEIR PARENTS IN THE FAMILY FITNESS RACE

Concerning new data reveals that parents are more active than their children, with low family activity levels being a key factor in this
77% of parents exercise more often than their children
77% of parents said that their family makes no effort to exercise
A WORRYING number of British children are less active than their parents, reveals research in time for the school holidays.
A survey of more than 7,600 UK adults published by Decathlon in the Decathlon Activity Index 2019 shows that kids are the least active family members, when it comes to monthly exercise levels.
When describing their families' monthly activity levels, almost two thirds (64%) of parents said they believe they are fitter than their child, with an astonishing 77% saying that they exercise more than their child does, even with regular PE lessons factored in.
This is something that worsens as children age, as a massive 93% of parents said they feel they are fitter than their adult children – with both sexes being in agreement on this*.
Over three quarters (79%) of parents surveyed said that their family makes no effort to exercise. Furthermore, only 11% said that they exercise together with their family.
The findings that kids are the least active family members complements recent research published by NHS Digital**, which showed obesity levels in children aged Year 6 has increased to 20.1% in the past year – which is more than one in five children.
Shockingly, only 31% of children hit or exceed the daily recommended 10,000 steps walked per day. This was something even fewer grown up children managed to do – with just 27% of adult children managing to regularly walk 10,000 steps daily.
Chris Allen, market manager at Decathlon commented: "It's really concerning to see how unfit kids are and just how few families are exercising together. The research also looks into the activity levels of adult children, revealing how they too are less active than their parents – suggesting that learned habits from childhood are affecting activity levels in their adult lives.
"Children today are pursuing less active and exercise-based past-times; the key is to make it fun for them by finding a sport or form of exercise they genuinely enjoy. Making exercise a more social occasion, by getting friends or the whole family involved is a great way to introduce an active lifestyle to kids.
"With summer here, it's the perfect time to be exercising as a family, as there are plenty of outdoor options – from taking the kids for a kick about in the park, to swimming and cycling as a family."
The Decathlon Activity Index tracks rates of participation in sport and other physical activities across the year through a national survey repeated every month throughout the year.
Decathlon has 45 stores in the UK and sells a variety of sports equipment, clothing and accessories perfect for those want to get active or excel their performance.
For more information, visit www.decathlon.co.uk
OGGS® to launch luxury handmade Mince Pies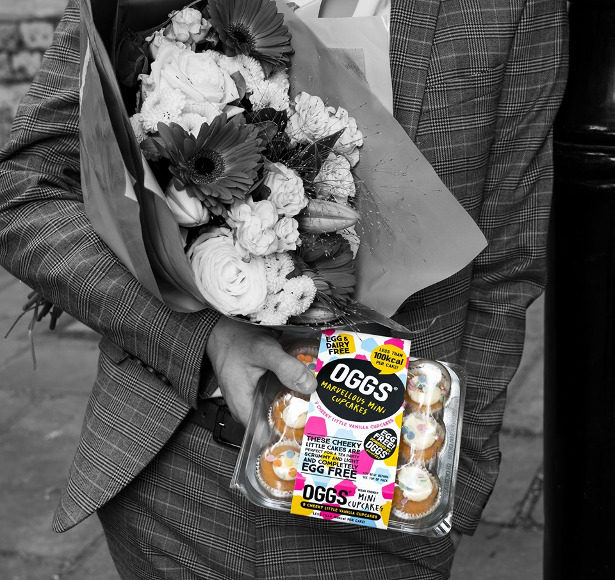 FACEBOOK | TWITTER | INSTAGRAM | PINTEREST
Is it ever too early to start thinking about Mince Pies? In preparation for this year's festivities, OGGS® is launching a range of entirely ethical Mince Pies available in Sainsbury's from September RRP £2.75 for a 4 pack.
Like the rest of the OGGS®  range, these fantastically festive, lovingly handmade Mince Pies are completely egg and dairy free and ethical from plant to plate.
The packaging itself is sustainably sourced with 100% recycled plastic which is fully recyclable and will completely biodegrade if it ends up in landfill.

The perfectly crumbly pastry case is made using wheat flour, sugar, vegetable oil (in place of butter) and they are brimming with a homemade vegan filling containing sultanas, currants, raisins, Bramley apple puree, vegetable suet, mixed spices and brandy. No part of any animal is used in the creation of the OGGS® range.
Tasty treats that are festive and kind to our planet, animals and people; so why not share these four melt in the mouth moments with your loved ones this Christmas? (Plus, Santa blinkin loves them!) Available in Sainsbury's from September and priced from £2.75 for a 4 pack.
www.loveoggs.com @loveoggs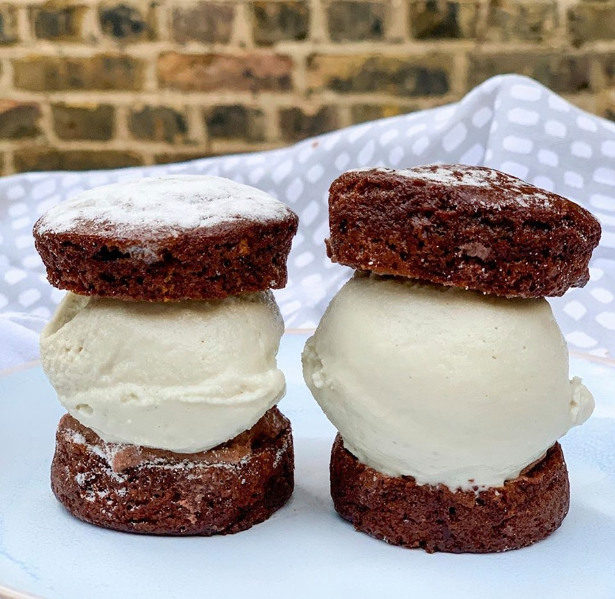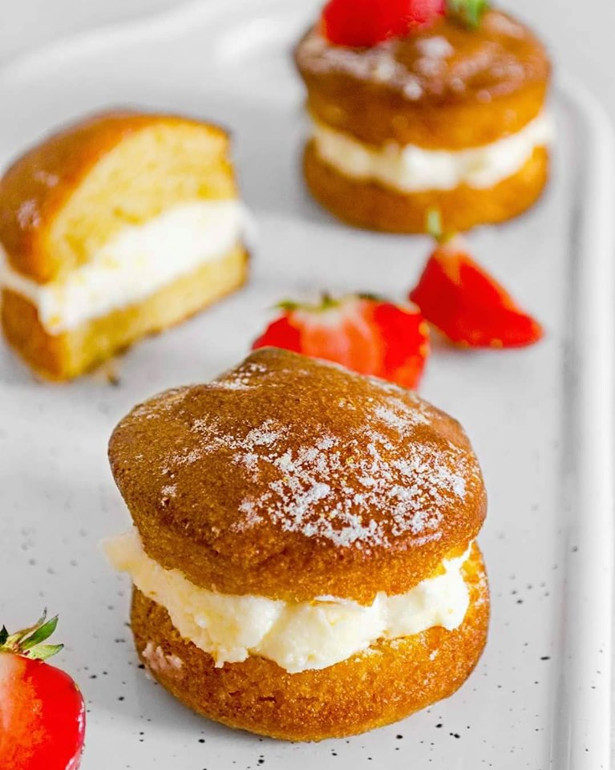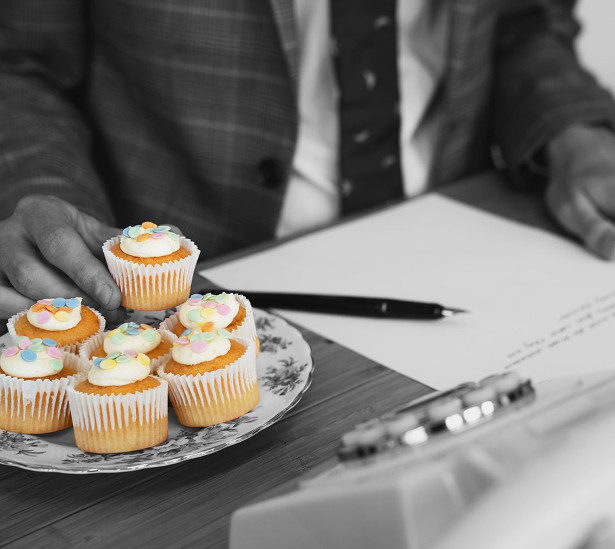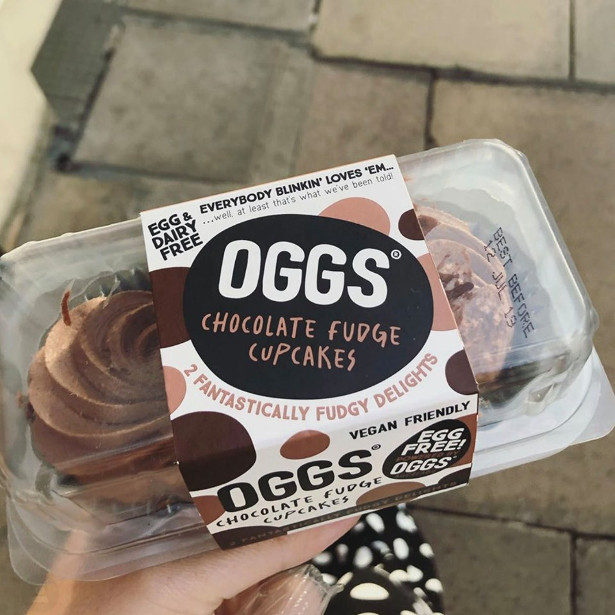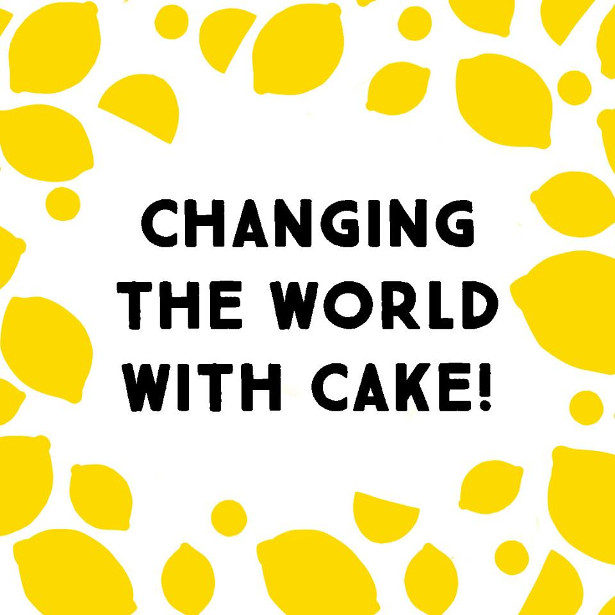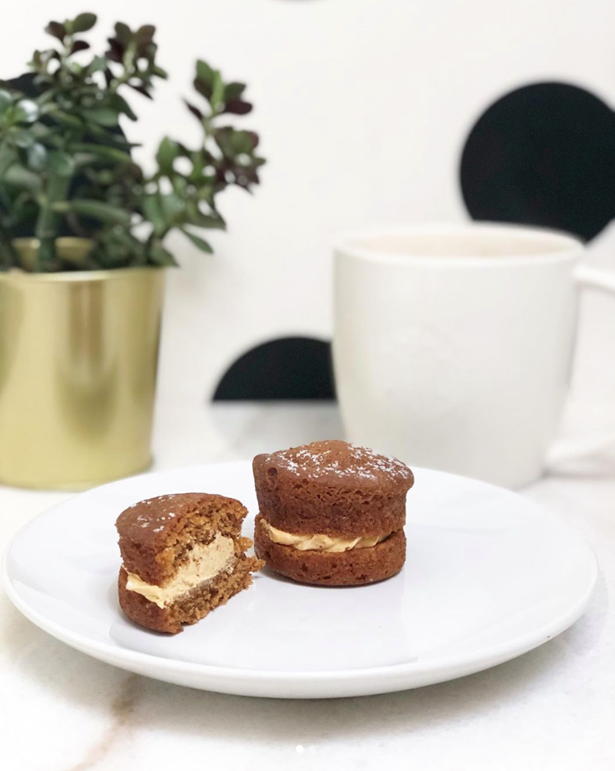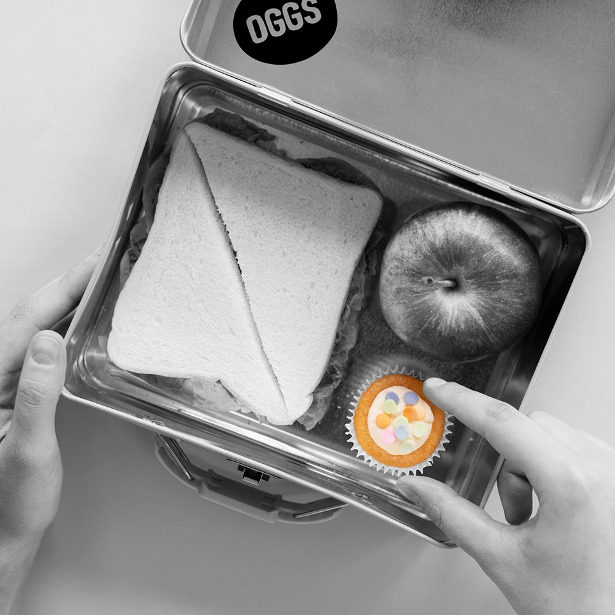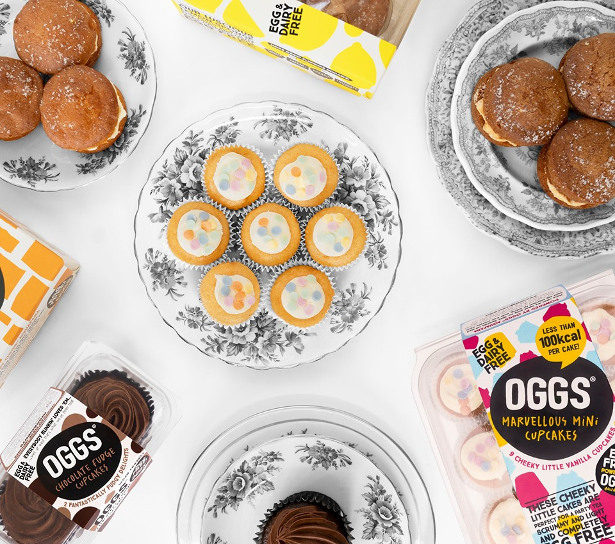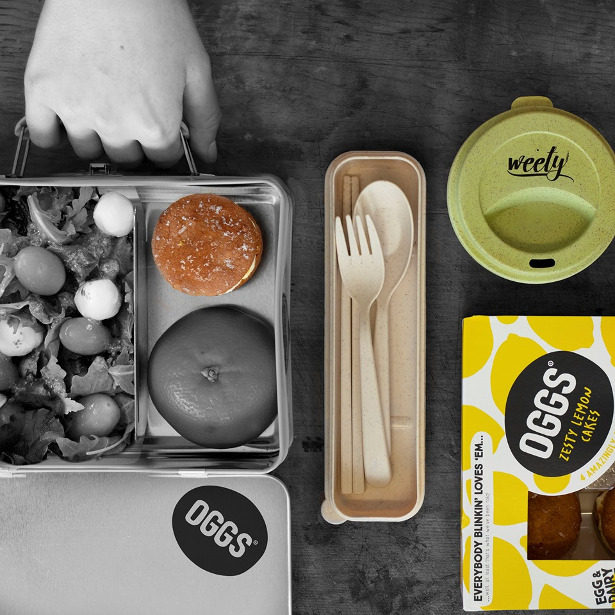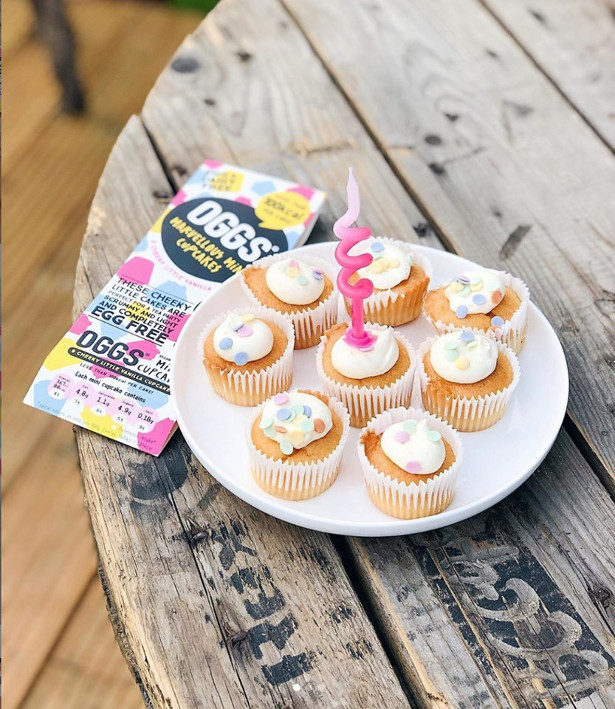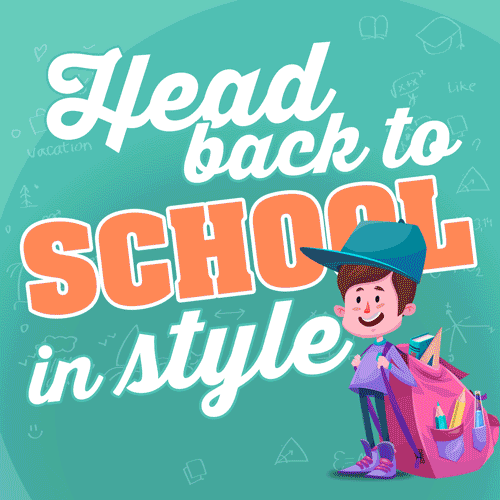 Get the goodness of oats, on-the-go:
Introducing the NEW Oat Bar from Nairn's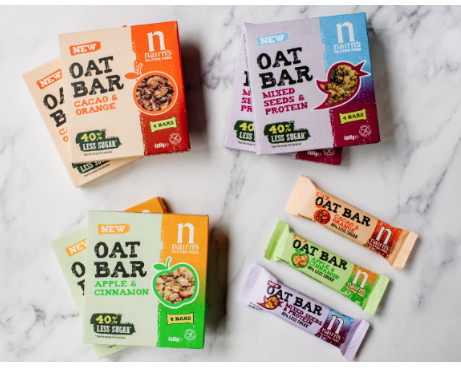 Time to up your snack game, with the brand new Oat Bar range from Nairn's!
Harnessing the power of wholegrain oats, these gluten-free, flapjack-style snacks contain 40% less sugar than the average fruit or cereal bar, with no compromise on taste. They're vegan friendly too.
Nourishing and wholesome, each bar is made with a handful of natural ingredients and over 40% oats, meaning you get the nutritional benefits of oats with every bite. Thanks to their slow energy release and high fibre content, oats can help you feel fuller for longer, so each delicious Nairn's Oat Bar will help leave you energised and sustained throughout the day.
Can't wait to try them? Good news! There are three deliciously moreish flavours to choose from:
Apple & Cinnamon – Made with real red apple pieces and lightly spiced with cinnamon, this sweet treat is a delicious mid morning pick-me-up
Orange & Cacao – The winning combination of chocolate and orange doesn't fail to impress when mixed with wholegrain oats, the healthy alternative for all the chocoholics out there
Mixed Seeds & Protein – Perfect for pre or post gym, this seeded version has more of a crunch, and the added bonus of being a source of protein
Nairn's has been championing gluten-free products for over a decade, and with each latest innovation they prove why they are the UK's number 2 Gluten-Free brand. This newest addition is no exception! Deliciously moist, 40% less sugar than other fruit and cereal bars and boosted with oaty goodness, the Oat Bar range from Nairn's is the ultimate healthy snack for on the go. Perfectly portioned in a 40g size, they can be enjoyed any time of day, and will help keep you going till your next meal. The mixed seeds & protein bar won the silver award for bars in the 2019 FreeFrom Food Awards.
The health benefits of Nairn's Oat Bars at a glance:
Lower sugar content – compared with 170 products on the market, they have 40% less sugar than the average fruit/cereal bar
Under 170 calories
Natural ingredients
High percentage of gluten-free wholegrain oats
High fibre
No preservatives, additives or artificial ingredients
Suitable for coeliacs
Suitable for vegans
The Nairn's Oat Bar range are available from Waitrose, RRP £0.75p per 40g bar.
£2.50 for a multipack (4x 40g).
ALCATEL 1X 2019 – £99.99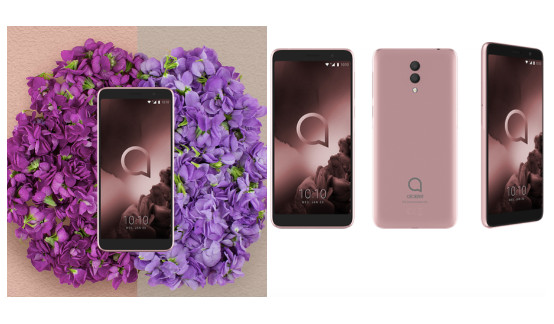 It is now possible to get the very latest in smartphone technology, such as facial recognition, Fingerprint scanner and powerful cameras for a fraction of the cost of premium handsets. The Alcatel 1X is available now, SIM-free for less than £100 – a real pocket-friendly steal.
Complimenting this season's subtle pastel hues, the soft-to-the-touch casing is fingerprint, scratch and slip-resistant whilst HD+ resolution, giving a truly immersive viewing experience.
Colour: Pebble Rose
Alcatel conducted research to look into the financial pressures parents feel when looking to buy their kid's first smartphone ahead of the new school year. The research highlighted that 64.1% of parents feel the expense of technology contributes to the financial pressure of sending kids back to school. (The survey was conducted by Alcatel in August 2019.)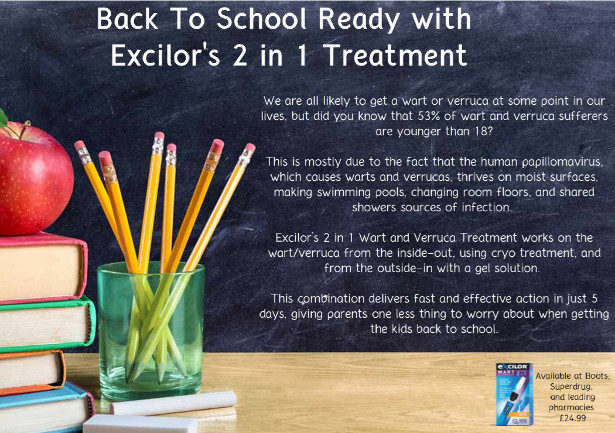 Back To School Prep! Tea Tree and Manuka Honey Balm or 100% Pure Tea Tree Oil from Thursday Plantation is a perfect product for both parents and kids going back to school, to treat everything from nits and bug bites to scrapes and cuts. > www.thursdayplantation.co.uk !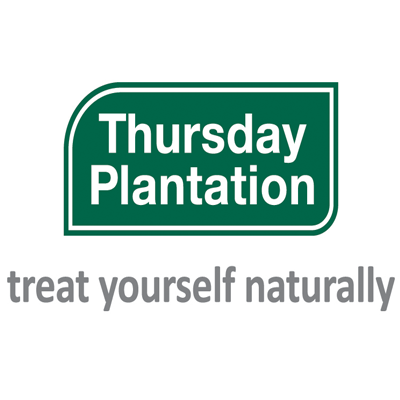 Tea Tree and Manuka Honey Balm or 100% Pure Tea Tree Oil from Thursday Plantation is a perfect product for both parents and kids going back to school, to treat everything from nits and bug bites to scrapes and cuts.
Thursday Plantation, the worlds original Tea Tree Oil company who proudly owns our own plantation since 1976!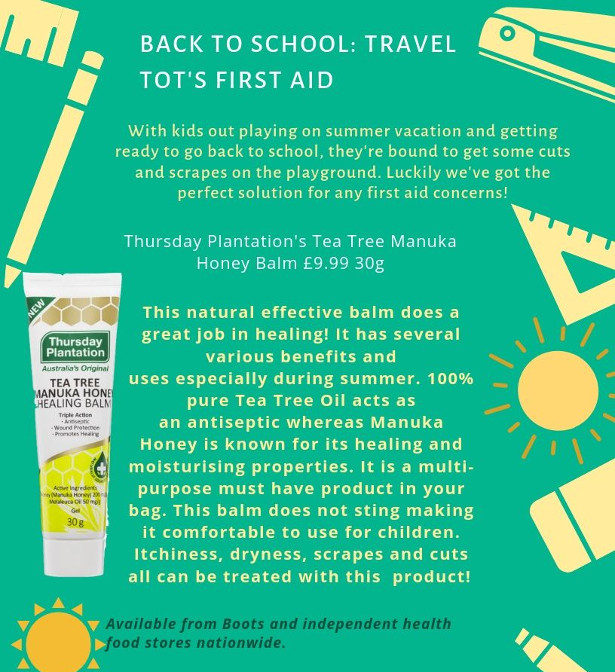 TWITTER | FACEBOOK | INSTAGRAM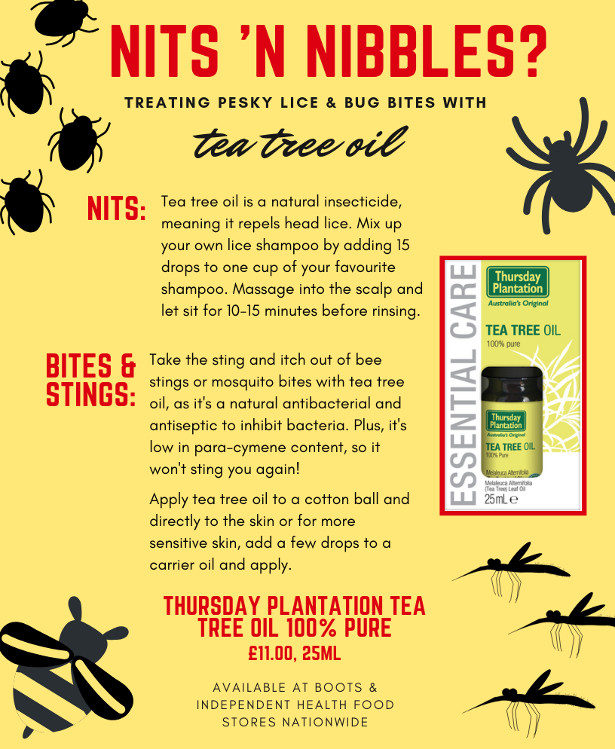 MORE CHILDREN ABLE TO USE AN IPAD THAN SWIM WITH CONFIDENCE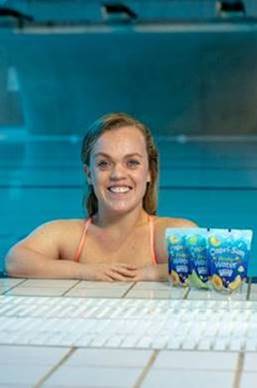 Capri-Sun teams up with GB Paralympic quintuple gold medal swimmer, Ellie Simmonds OBE, to re-launch their Fruity Water and encourage families to get swimming this back-to-school season as part of a healthy lifestyle
· Almost half (43%) of UK children under ten are unable to swim or afraid in the water, despite the acknowledgement of swimming in the UK national school curriculum
· 92% of UK parents agree swimming is an essential life skill for children to learn
· Technological abilities exceed vital active skills amongst younger generations, with children aged 5-15 more likely to know how to use an iPad (83%) than how to swim with confidence (68%).
London, 16th August, 2019 – To celebrate the re-launch of Fruity Water, Capri-Sun have also partnered with Better, the UK's largest provider of swimming lessons, to commission a deep-dive survey into kids' swimming abilities across the UK. The survey reveals almost half of UK children under ten are either unable to swim or afraid in the water (43%), with the perceived expense of swimming lessons voted the main obstacle preventing children from learning to swim (21%).
As revealed by the survey:
· With back-to-school around the corner, children are twice as likely to have spent their school summer holidays engaged in screen-based activities, such as playing on the iPad, scrolling on social media, or playing video games – than getting involved in sporting activities (23%).
· Over two thirds (62%) of UK parents admit their children would benefit from more active-play during term-time, such as swimming, but more than a quarter of UK families can never find the time to visit their local swimming pool (26%).
As well as getting active, staying hydrated is an essential part of keeping children healthy and focused during term-time, yet over a third of parents admit they struggle to get their children to drink water regularly because they want to drink something more exciting than plain water (33%), or do not like the taste (19%). Capri-Sun's Fruity Water is a water-based drink made with 96% water plus fruit juice. It contains no added sugar, artificial colours or preservatives. The product comes in all-new transparent pouch packaging, with two flavours in the range: Lemon & Lime and Peach & Apricot. The range offers parents a guilt-free solution to pop into their children's lunchboxes, helping to keep their little ones hydrated while putting a smile on their faces too.
To help UK families make the plunge into a more active lifestyle and find quality time to spend together, Capri-Sun and Better will run a programme of activities, culminating in the chance for parents to win exclusive swimming prizes through purchasing redeemable Fruity Water packs at selected retailers, available starting January 2020. Parents will get the opportunity to win a range of prizes including discounted swimming lessons offered at Better facilities across over 100 indoor swimming pools throughout the UK.
As stated by Simon Harrison, Capri-Sun spokesperson and VP Commercial Development at CCEP, "Swimming is a vital life skill that should be made accessible for everyone, and that's why Capri-Sun are on a mission with Better to equip the nation's children with the skills they need to swim. We know parents are under the spotlight when it comes to how they look after their children's health. In re-launching Fruity Water, we aim to offer parents an easy, guilt-free choice that not only brings joy to their children, but also helps to keep them hydrated too. We have always encouraged moments of carefree, family fun alongside an active lifestyle, so we are very excited to be partnering with Better as part of our Fruity Water launch, so we can help families across the UK embrace active, playful moments."
Donna Wardell, Brand Manager at Better comments: "We are delighted to collaborate with Capri-Sun to offer UK families the opportunity to get their little ones to spend time in the water in a safe environment with qualified professionals. Capri-Sun shares our belief that swimming is an essential skill that should be made accessible to all – and that it should be fun, exciting, and affordable for families in the process. Our partnership with Capri-Sun could not be more fitting for these reasons.''
Ellie Simmonds OBE, GB Paralympic quintuple gold medal swimmer, adds ''I'm beyond excited to partner with Capri-Sun to reinforce the importance of swimming for people of all ages. I am always eager to share my experience and tips to facilitate the learning process and reassure everyone that swimming is not only a vital skill but also an empowering and fun physical activity. I hope to inspire families to get in the water and enjoy their time together this back-to-school and beyond.''
Celebrate Their GCSE Results And Get 15% Off.
www.morsetoad.com
GCSE RESULTS
Are they amazing? A total genius? A smart cookie?
After all that hard work, let them know how brilliant they are in yummy Belgian chocolate.
15% OFF OUR WELL DONE CHOCS
Code = WELLDONECHOCS
Applies to any product.
Use as much as you like.
But be quick, it expires soon.
GCSE results are pouring in across the UK and some of the results have been surprising. Modern language learning has experienced a slight uptake, but it is still way behind from the year 2000.
Lingvist, a language learning app that uses artificial intelligence to tailor courses, is in use across schools in the UK and the US, helping students to learn languages both in school and in their spare time. Their co-founder and COO, Ott Jalakas, who is a language learning expert with years of experience in the field of education technology for languages, believes that tech can vastly improve the UK's performance when it comes to language learning. Please see his full comment on this story below.
Ott Jalakas, Co-Founder and COO, Lingvist
'Although there's a glimmer of hope for language learning, it is still way behind where it should be. The younger generation have grown up in a digital world, smartphones and tablets have been around since they were very young and it's common knowledge that youngsters generally find technology engaging. Schools should be quicker to adopt technology in the classroom, but equally the powers-that-be should evolve and take measures to expand the curriculum beyond the traditional. As Professor Simon Swain of the British Academy states, there are still only around half of school pupils in England that are taking a modern foreign language course at GCSE compared to three-quarters in 2002.
Programmes can be introduced so that young people learn through apps on their phones, rather than outright banning their use in school, as we've seen proposed in many schools across the UK and beyond. Let's not make an enemy out of the technology that has made so many aspects of our lives easier, let's use it!'
MAKE A SPLASH!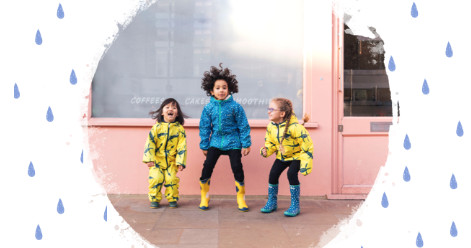 Introducing the all-new fun and bright Ecosplash Jackets and All-In-Ones from Muddy Puddles – made eniretly from recycled fabric.
The Ecosplash range is fully waterproof and breathable. Fashioned with Sherpa lining in the hood ensuring additional warmth and snugness they are a must have this season.
The raindrops and fossil print designs are sure to make your little ones explore the outside no matter what the weather!
• Ecosplash Fleece Lined All-In-One (Yellow Ichthyosaurus/Blue Raindrop) – £50 •
• Ecosplash Fleece Lined Jacket (Yellow Ichthyosaurus/Blue Raindrop) – £45 •
www.muddypuddles.com
MAKE WATER COLOURFUL AND DELICIOUS WITH NEW KIDS COLD IN'FUSE FROM TWININGS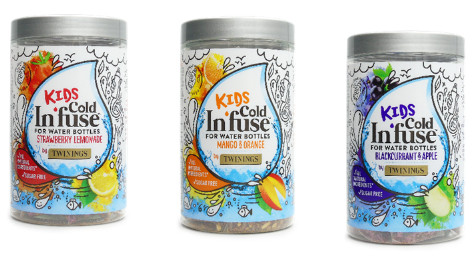 · Twinings is supporting Change4Life by encouraging a sugar swap from squash drinks to Kids Cold In'fuse
· Developed with children, Twining's Cold In'fuse has been created to suit kids' taste buds
· Sugar-free and made with all natural ingredients, children can easily and conveniently add a hint of flavour to their water
· The new range is available from August 2019 in a range of UK supermarkets and online at twinings.co.uk
London, UK – Following on from the popularity of Twining's original Cold In'fuse range, which hit shelves in 2018, Twinings is now shaking things up with the launch of their new infusion range – Kids Cold In'fuse.
Hitting shelves in August 2019 and developed in partnership with children, Twinings' Kids Cold In'fuse range offers a fun way for children to consume water and encourage them to drink the recommended six to eight glasses of water per day. By simply adding the infusion bags to their water bottles and giving it a quick shake, children can enhance their water with delicious flavours including; Strawberry Lemonade, Mango & Orange and Blackcurrant & Apple. All products in the range have also been specially developed to ensure that the acidity level is safe for children's tooth enamel.
Produced using only natural ingredients, the Kids Cold In'fuse range is a sugar free alternative to fruit juices and cordials, which can have a high sugar content. As part of the launch, Twinings are supporting Public Health England's Change4Life campaign, which encourages families to cut back on sugar by making a few simple swaps to everyday food and drink.
The products will also be using the distinctive yellow Good Choice badge throughout the Kids Cold In'fuse marketing material to make it simple for families to identify how they can make a swap when they next shop.
Along with being a sugar-free alternative to fruit juices and smoothies, the Kids Cold In'fuse range infusers are also extremely quick and easy to use – the perfect solution for any busy parent and a great way to keep children occupied. Simply add the mesh infuser into a water bottle and in as little as five minutes it works its infusion magic, resulting in a delicate flavour sensation.
Karmel Maletta, Innovation Manager at Twinings said; "We are very proud to launch Kids Cold In'fuse range and support Change4Life, encouraging parents and kids to make a simple swap and drink more water. Following extensive research, we created the range with kids' preferences in mind, so we're confident that the flavours will help parents to get their children to drink more water."
To accompany the Kids Cold In'fuse range, Twinings have also created a bespoke bottle made from shatterproof Tritan material. The bottle is designed to help encourage drinking on the go, so children can enjoy their infused, fruity and colourful water anywhere.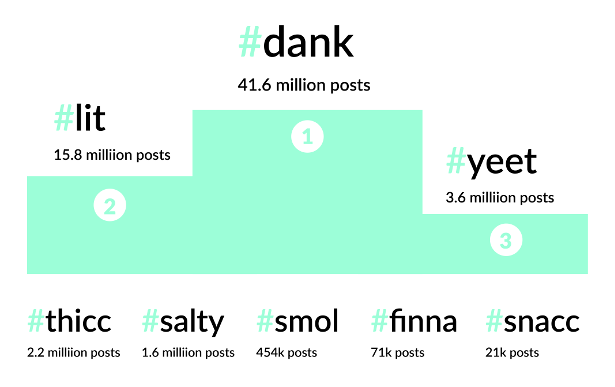 Over Two Thirds of British Parents Believe It's an Educator's Responsibility to Inform Them of Offensive Slang
With 44% fearing the rise is slang is affecting their ability to communicate with Gen-Z altogether
A recent study has revealed that 68% of British parents believe it is the responsibility of educators to inform them of their children's use of slang terms and new words entering the youths' vocabulary, including those that are potentially offensive or vulgar.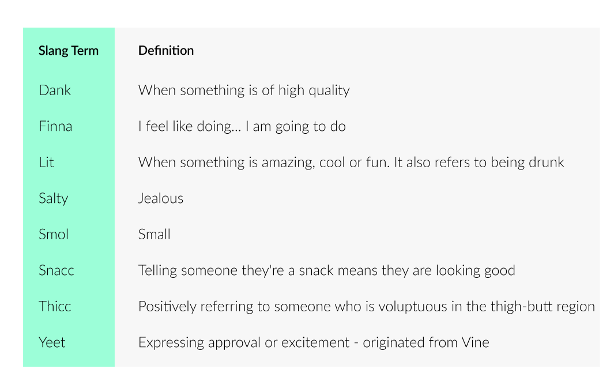 The data from mobile phone case retailer, Tirita, discovered that 4 in 10 of the same group admit they struggle to communicate with the younger generation because of the prevalence of slang used by Gen-Z.
What Does Finna Mean?
When given a list of commonly used Gen-Z slang terms a mere 5% could identify the entire given list and 17% couldn't define any of the words, 'finna' and 'snacc' being the least recognisable.
However, 6 in 10 felt confident that they knew what 'Lit' meant and 4 in 10 could explain the meaning of 'salty'.
This causes a language barrier between the generations, which is being highlighted as a concern for parents who are away from their children for large portions of the week while they are at school.
Nichola Harling, a parent of a 15-year-old daughter, based in Leicestershire says: "Teachers are around our children when we can't be, meaning they are exposed to the language that spreads amongst this age group in a setting where they are comfortable using it away from parents.
"It is important that if words have negative connotations and could adversely affect the mental health of our children or others, we are informed by those around them where it is being used."
So, Who's to Blame?
According to the study the majority (31%) of respondents blame social media for the rise and spread of the colloquial language used by those under the age of 22 years old.
Coming in at a close second was pop culture (TV, Music and Film) with 29% pointing the finger that these mediums.
PAW Patrol is on a new mission……to help kids get up again!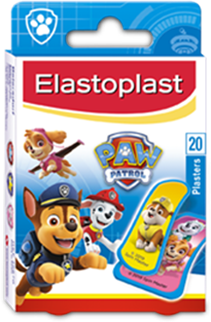 FACEBOOK | INSTAGRAM | YOUTUBE
Elastoplast collaborates with Nickelodeon's "PAW Patrol" to help little ones to a speedy recovery
Elastoplast, the UK's leading plaster brand, comes to the rescue again as it announces its new range of "PAW Patrol" plasters, from the hit animated preschool series produced by Spin Master Entertainment. Scrapes and cuts will be forgotten in a flash with these plasters featuring their favourite pups. No job is too big, no pup is too small!

Whether your little explorer has had a little bump or graze, Elastoplast has teamed up with Chase, Skye, Marshall, Rubble, Zuma, Rocky and Everest to save the day!
THE ULTIMATE RESCUE
All parents know that when a child hurts themselves, it can feel like the end of the world, but Elastoplast's three step routine helps to make the healing process as easy as 1-2-3 – and now, with an extra touch of magic thanks to PAW Patrol.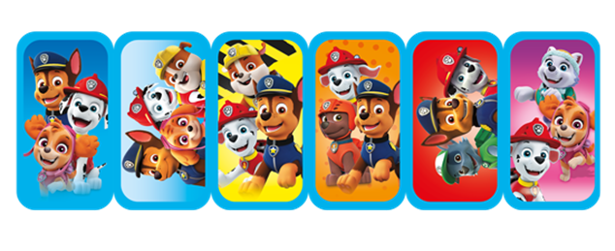 Elastoplast three step routine offers complete wound care by creating the conditions for a speedy healing process:
Clean the wound to remove any foreign objects such as dirt and grit. We recommend the Elastoplast Wound Spray for antiseptic wound cleansing.
Apply an Elastoplast PAW Patrol plaster without stretching and avoiding creases, ensure the surrounding skin is dry!
Use the Elastoplast Wound Healing Ointment to speed up healing up to 2x faster* and reduce chance of scarring!
*compared to an untreated wound
With 20 different fun designs for kids to choose from, the new PAW Patrol plasters will provide both physical care and calming relief by distracting your wounded explorer, knowing they are being protected by their favourite furry friends.
As well as being designed to offer protection and comfort for little scratches and cuts, removal is also painless and gentle for even the most sensitive of skin, no more tears. So, whichever plaster your kids choose, they're in safe paws and they'll be proud to show off it off. After all, PAW Patrol is on a roll!
Elastoplast product range can be found in selected retailers across the UK. For further information on the full Elastoplast range, please visit. www.elastoplast.co.uk
Why a sight test tops the back to school checklist

Essential tips for getting your child off to a flying start this autumn
The facts:
Over 3.4million 4-16 year-olds in the UK have been diagnosed with a sight problem[i]
13% of children have an undiagnosed vision problem impacting their learning[ii]
One in ten (11%) parents believe that children do not require a sight test unless they start showing symptoms, like straining to see something
One in five teenagers in the UK are short-sighted
One in 50 children will develop amblyopia, commonly known as lazy eye. Amblyopia can become more difficult to treat as a child grows older[iii]
You've got the new uniform, pencil case, haircut and school shoes – you think you have all the bases covered for this autumn term. But there is one vital check that most parents do not realise will have a lasting impact on how much their child enjoys, and thrives, at school – a sight test.
This is why the Association of Optometrists (AOP) is urging parents to add a sight test to their back to school checklist, along with four other unexpected tips to get their little one off to the best start.
More than one in 10 children are estimated to have an undiagnosed common vision problem that affects their learning and development.[iv] Yet a quarter (24%) of 4-16-year-olds have never been taken for a sight test by their parents. With 27% admitting that they waited for their own child to show certain behaviours before taking them for a sight test, such as sitting too close to the television before taking them.
Commenting on the importance of sight tests for children, optometrist Aishah Fazlanie, Clinical and Regulatory Adviser at the AOP said: "A lot of parents may be unaware that having a sight problem detected and treated earlier can make a real difference to a child's experience of school. This time of the year can be a bit a daunting for children, so making those academic and social milestones as easy as possible is important. We know from research, that children often present with common conditions that could have been treated earlier, such as myopia (short-sightedness) and amblyopia (lazy eye) – and these could be holding them back."
In a recent AOP survey, nearly three quarters (74%) of optometrists had seen children in the past year who had vision problems that may have had a better outcome with earlier treatment.[v]
Ms Fazlanie added: "If your child does need glasses, wearing them as prescribed can help their sight to develop normally and them to achieve their full potential."
Other tips to help them settle into the new school term, that parents might not expect, are:
Spend time outdoors – have quality family time playing or exercising outside before school activities take over. Around two hours outdoors each day reduces the chances of short-sightedness
Put digital screens away at bedtime – prepare for early mornings and a chaotic schedule with a good night's rest. Make sure devices that interfere with sleep are switched off
Protect eyes from the sun – it may be a dreary end to the summer, but UV levels can still be high. Make sure your little one is kitted out with CE sunglasses for their time outside
Eat the rainbow – start the term as you mean to go on by fuelling your child on five colourful fruit and vegetables in their lunch box and as an after-school snack each day
The AOP's children's eye health campaign, A B See, recommends that parents take their children for an NHS-funded eye test from around the age of three, at their local opticians, and then every two years, or more often if their optometrist recommends it. Visit www.aop.org.uk/absee