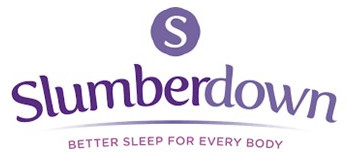 Beat the heat with Slumberdown! www.argos.co.uk/search/slumberdown
With the UK about to enter a heatwave, more often than not this means warm, muggy weather resulting in an uncomfortable night's sleep. Though little can be done to alter the temperature outside, you can have control over how warm you are under the covers.
Bedding expert Slumberdown is here to help with some top tips on how to keep cool and get a good night's sleep:
"Keep blinds and curtains closed during the day. Having the room as dark as possible, without any sunlight will significantly reduce the temperature of the bedroom."
"Try to choose light coloured bed linen. As with clothing, dark colours absorb the heat and light colours reflect it, so stick to whites and pale pastel colours."
"When at home, keep your bedroom door and windows open wherever possible. It seems like an obvious step, but allowing as much air into the room as possible will really help you stay cooler."
"Wear light, breathable cotton pyjamas. Steer clear of anything fleecy and thick!"
For those still struggling to keep cool at night, Slumberdown also has a fantastic range of products available to help you beat the heat.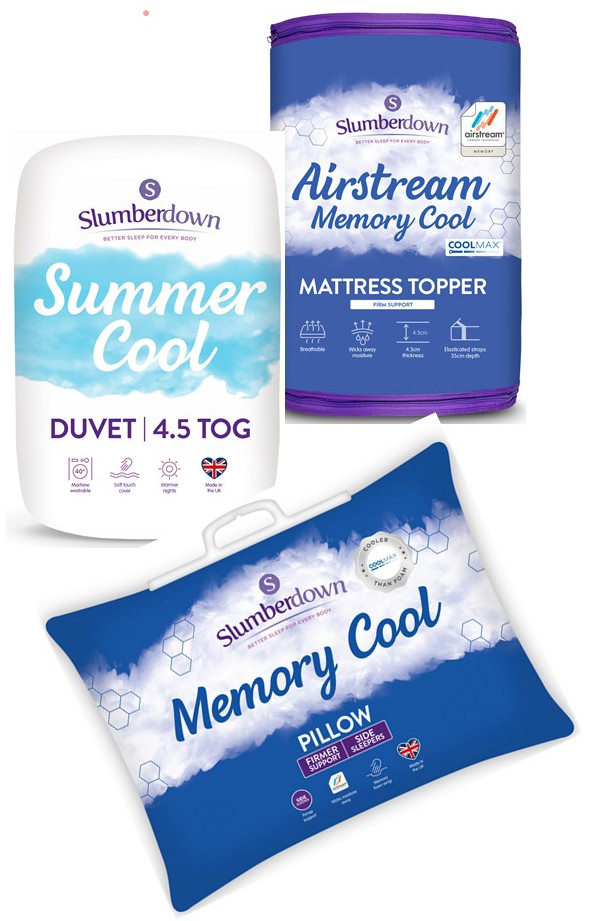 The Summer Cool 4.5 tog Duvet has been created for people who struggle to sleep in the heat. the duvet is unbelievably lightweight and features a soft touch cover. RRP: Prices start from £11 for a single duvet. Available at Argos.
The Airstream Memory Cool Mattress Topper is 4.5cm thick and significantly cooler than memory foam. A great solution for extending the life of any mattress. RRP: Prices start from £69 for a single topper. Available at Argos.
The Memory Cool Pillow has a soft hollowfibre filling wrapped in memory foam to gently support the head and neck. The soft knit CoolMax cover is designed to draw moisture away for a cool and comfortable night's sleep. RRP: £19 for a pillow pair. Available at Argos.