CBD YOUR HALLOWEEN WITH LOVE HEMP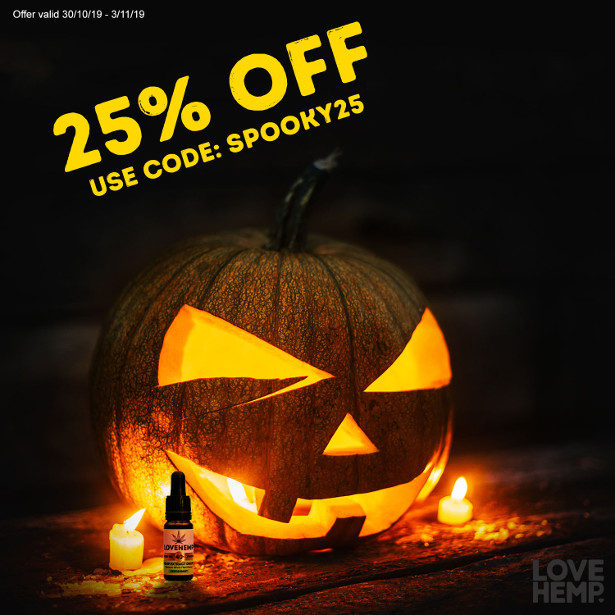 FACEBOOK | TWITTER | INSTAGRAM
Love Hemp, the UK's leading range of trusted CBD products, is offering 25% off this Halloween.
The London based company provides the highest quality CBD products, produced from organically grown Colorado hemp.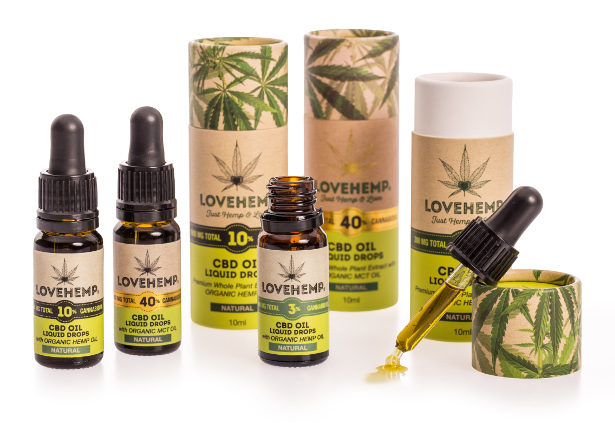 Love Hemp is 100% THC free, every product has been third party tested under strict laboratory conditions and comes with a guaranteed CBD concentration. The brand has a 5-star rating on Trustpilot.
Use the code SPOOKY25 between now and midnight on 3rd November to access the discount.
Love Hemp's products include:
LOVE HEMP CBD INFUSED FACE MASK
This is the UK's first CBD infused face mask. Made with advanced nano-emulsified CBD, our CBD 100% cotton face mask is a super-charged sheet mask infused with THC free hemp oil and plant extracts to promote healthy hydrated skin. Suitable for all skin types.
Potent cannabinoid antioxidants work to undo skin damage from pollution, sun and various environmental factors.
Price: £9.99. NOW £7.49
LOVE HEMP CBD CHOCOLATE BITES
Smooth and well-balanced dark chocolate balls infused with CBD rich hemp extract. Available in dark chocolate and malt milk chocolate. Each serving is rich in a full spectrum of natural cannabinoids, terpenes, flavonoids and phytonutrients.
Price: £14.99 for 100g. NOW £11.24
LOVE HEMP CBD JELLY DOMES
Our new CBD infused Jelly Domes are vegan and sugar free. Each Jelly Dome contains 10mg of CBD and flavours include Orange, Strawberry and Lemon. Take 1-4 Jelly Domes when needed and do not exceed 20 sweets per day.
Price £19.99 for 20 Jelly Domes. NOW £14.99
LOVE HEMP BODY SALVE
Our deep conditioning CBD infused Body Salve is hand-blended and made with organic ingredients. Apply a thin layer and massage thoroughly into affected areas of the skin. Popular before and after exercise. Price: £29.99 for 50ml. NOW £22.49
LOVE HEMP CBD OIL – NEW STRENGTHS AVAILABLE
Our CBD Oils are available in a variety of strengths ranging from 3% to 40% CBD. Choose from Peppermint, Lemon, Orange or Natural. Prices start from £19.99. NOW FROM £14.99
LOVE HEMP CBD OIL SPRAY
Our CBD Oil Sprays are conveniently bottled in a neat and sleek atomiser spray and come in four flavours – Natural, Peppermint, Orange and Lemon. Prices start from £19.99 for a 200mg/ 30ml Oil Spray. NOW FROM £14.99
Visit www.love-hemp.com