CELEBRATE BABY'S 1ST CHRISTMAS WITH GREEN PEOPLE'S NEW-LOOK SILENT NIGHT GIFT SET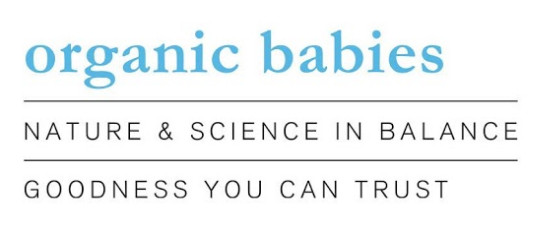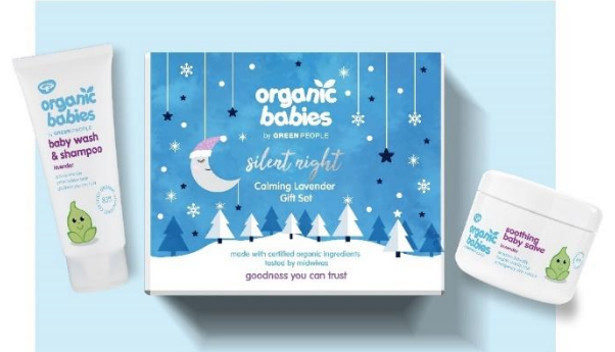 TWITTER | FACEBOOK | YOUTUBE | INSTAGRAM | PINTEREST
Green People's tried-and-tested infant bedtime regime gets new look for Christmas 2019
This Christmas Green People is helping to give parents the gift of sweet dreams with their beautiful sparkly NEW-LOOK Silent Night Gift Set.
Suitable for delicate infant skin and babies that are prone to eczema and skin allergies, this perfect-for-parents present is priced £16.50 and contains:
ORGANIC BABIES SOOTHING BABY SALVE 100ML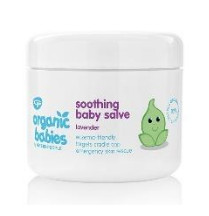 Green People's best-selling natural rescue salve softens and soothes baby's skin. This sleep-promoting salve can be used on baby's face, hands, body and bottom to quickly calm irritation and contains essential lavender oil to help to lull restless tots into the land-of-nod.
ORGANIC BABIES BABY WASH & SHAMPOO – LAVENDER 100ML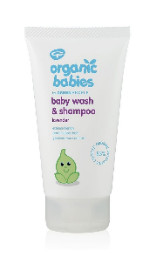 This calming, natural Baby Wash contains certified organic ingredients. Made without skin-irritating SLS, this bubbly baby bath product uses naturally foaming Yucca and Coconut extracts to create a soothing bath soak that gently cleanses ultra-sensitive skin, whilst protecting against dryness and irritation.
GOODNESS YOU CAN TRUST
As organic infant skincare experts Green People believes that with the right ingredients, developing a soothing infant bed and bath routine can become child's play.
An ideal stocking-filler for parents whose Christmas wish is to support their baby's delicate skin barrier from the start, this special edition skin care set is tested by midwives and contains plant-based organic ingredients that comfort tired infants whilst gently soothing sleep-disrupting skin complaints.
LAVENDER
Calming Lavender oil helps fractious littles minds to unwind and nod-off and delivers skin-balancing benefits whilst they snooze.
CHAMOMILE
Gentle Chamomile delivers anti-inflammatory action to reduce redness and restore skin-softness.
SHEA BUTTER
Skin-supporting Shea Butter contains Omega 3& 6 and Vitamin E- a vital vitamin for building a strong skin barrier.
CALENDULA
Hydrating Calendula contain lots of irritation-reducing actives. These soothe inflamed skin and can help safeguard skin against eczema, nappy rash and other topical conditions.
PROUD TO SUPPORT:
The Lullaby Turst
Following safe sleep guidance can help new parents to relax by knowing that their baby is sleeping safely in their crib and to helps raise awareness of developing safe infant sleep routines, Green People has partnered with safe-sleep charity The Lullaby Trust. Each time a Silent Night gift set is sold 50p is donated to the vital research this children's charity conducts and the support that they offer to parents.
Bliss
Green People are donating 20 Silent Night gift sets to BLISS, a charity for babies who are born premature.
Green People's Silent Night gift set will be available from 1st September 2019 at www.greenpeople.co.uk.