Leatherman engineers the next generation of small but mighty tools available at > www.whitbyandco.co.uk
"Absolutely delighted with my new Leatherman tool from Whitby & co, as a keen outdoors person and loving hiking and the woods, haveing this sturdy well made tool adds a little peace of mind should I need a particular tool ready to hand for opening a water bottle lid for example" InTouch Rugby Outdoors Editor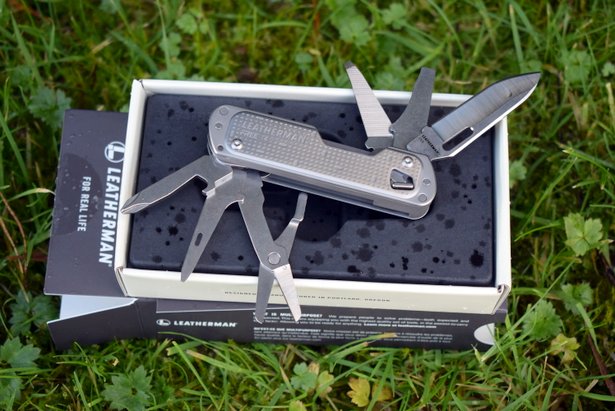 TWITTER | FACEBOOK | INSTAGRAM | YOUTUBE
Leatherman has announced the launch of the T-Series, a set of multi-purpose tools that are part of the premium Leatherman FREE Collection.
The T-Series follows the successful introduction of the innovative P-Series for pliers, and features first-of-its-kind magnetic technology, which is fully integrated into the design, making it easier for users to open, handle and close each tool.
A new locking system also helps to reduce the wear and tear of each tool and the addition of elastomer springs makes the T-Series the most durable in Leatherman's history.
Garry Woodhouse, sales and marketing director at Whitby & Co. – exclusive distributor of Leatherman in the UK for over 25 years – said: "We are thrilled to release this 21st century multi-purpose tool which includes two new styles. The Leatherman T-Series has been engineered to make every tool even easier to use.
"Cutting-edge magnetic architecture makes this series the easiest multi-purpose tools to open and close with no need for a nail nick. The smooth mechanism and distinctive solid click gives the user confidence that the tool is locked in place and ready for use."
The Leatherman T-Series is available in two styles: T2 and T4, both offering users a choice of 20 tools between the two styles, to suit their needs.
All of the tools made on the FREE platform include:
Access to all implements from the outside of the tool plus the elimination of a nail nick, which required a fingernail to deploy the tool.
A proprietary magnetic architecture which ensures smooth, frictionless deployment of the implements.
A new locking system which drastically reduces friction when opening and closing tools. The addition of new elastomer springs makes this collection the most durable Leatherman has ever produced.
Epic haptics that allow each tool to open and close seamlessly with a distinct click providing confirmation that the tool is open and ready for use.
Textured signature design to provide a distinct look and offer enhanced grip.
The T-Series features eight to 12 tools that pack into a convenient size, making it perfect for everyday use. At just 3.3 ounces, the T2 is the most compact offering from the FREE collection, fitting easily in the user's pocket or purse.
With all the assets of the T2, plus a scissors, tweezers, and a heavy duty fie, the T4 was designed with everyday problem solving in mind, making it one of Leatherman's most universal tool to date.
Garry added: "Fans of Leatherman will be really impressed by this use of cutting-edge engineering technology which creates tools that are packed with new features, putting a toolbox full of functionality in the palm of their hand.
"Regardless of who our audience is or what they do, we're committed to providing high-quality, multi-purpose tools that our existing and new fans can always rely on."
The Leatherman T-Series Collection is now available to buy at www.leatherman.co.uk. Prices start at SRP £49.95.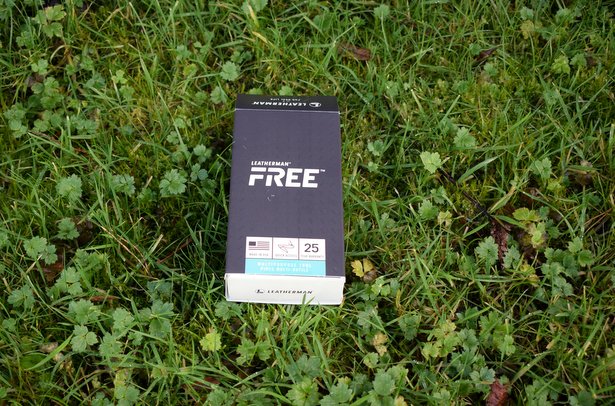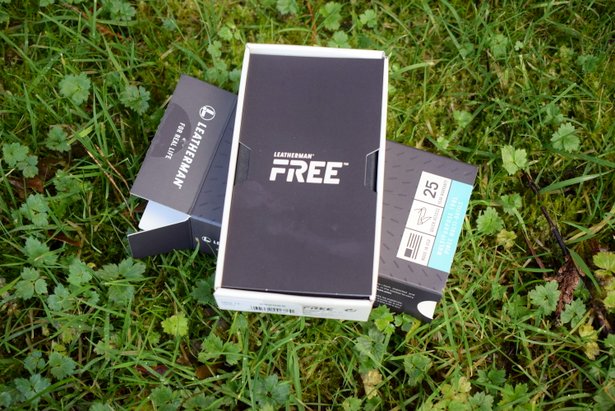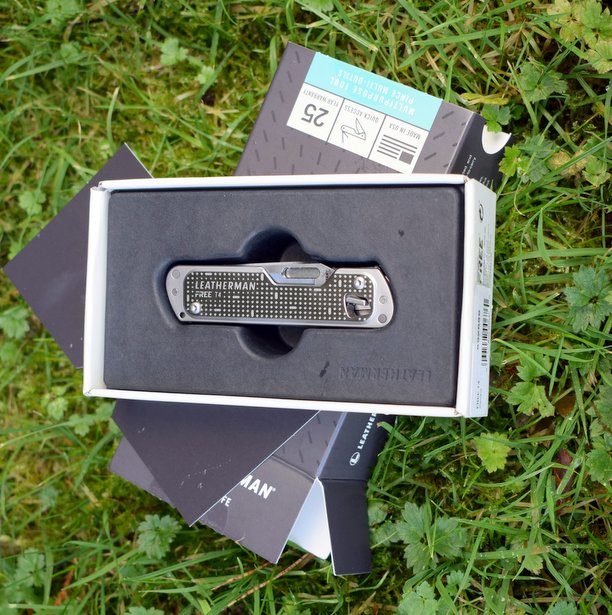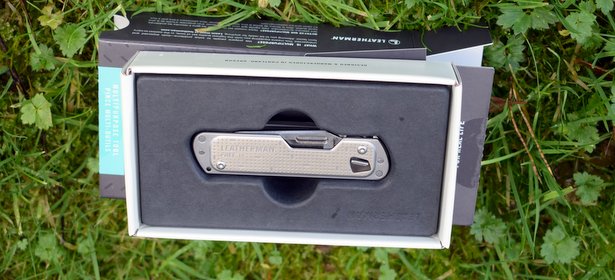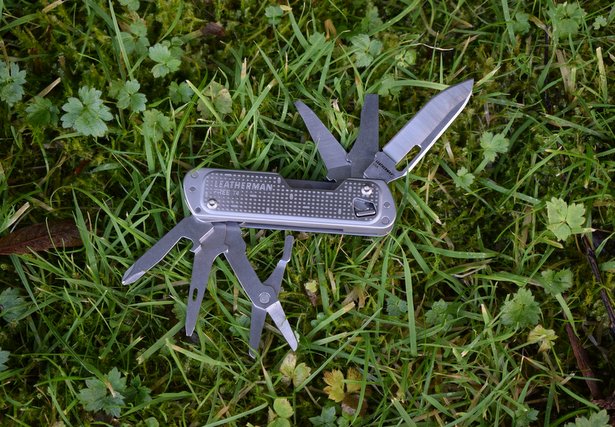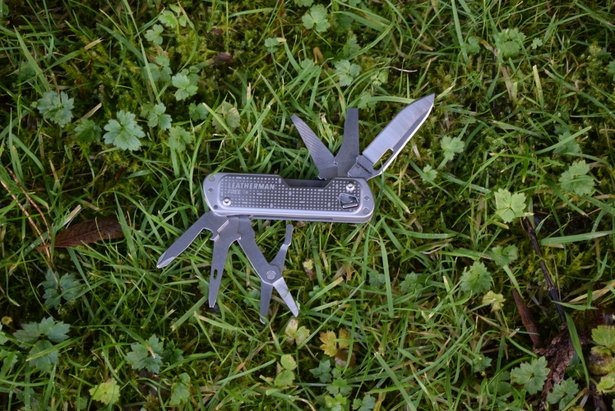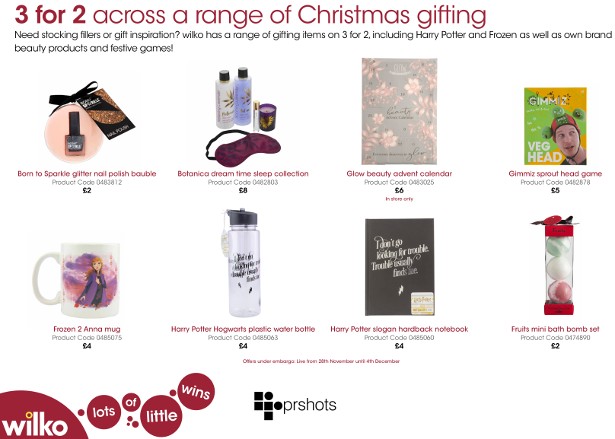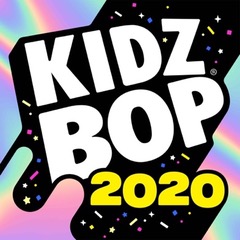 GLOBAL HIT KIDS' MUSIC BRAND, KIDZ BOP, RELEASES FIFTH UK ALBUM, "KIDZ BOP 2020" ! Its out Now >> www.kidzbop.co.uk
INSTAGRAM | YOUTUBE | TWITTER | FACEBOOK
· "KIDZ BOP 2020" WILL BE AVAILABLE ON CD & ALL STREAMING PLATFORMS THROUGH UNIVERSAL MUSIC ON DEMAND; AVAILABLE NOW FOR PRE-ORDER
· BRITISH KIDZ BOP KIDS TO HEADLINE FIRST-EVER UK TOUR, "KIDZ BOP WORLD TOUR" IN APRIL 2020
LONDON –11, October 2019 – KIDZ BOP, the #1 music brand for kids, has announced it is releasing a fifth album in the UK, "KIDZ BOP 2020," that will be available for purchase and digitally on all streaming platforms on 15 November. The new album, available for pre-order today, will feature popular hits including "Someone You Loved," "Don't Call Me Up," "Wish You Well," and more.
To date, KIDZ BOP has sold more than 20 million albums globally, achieved 1.1 billion YouTube views and generated 3 billion streams; with 24 Top 10 Albums on The Billboard 200 Chart. In the UK alone, these figures are equally striking with 93 million YouTube views, more than 50 million audio streams and a combined 24 weeks in the UK Top 40 Official Album Chart. The first four albums debuted within the UK Top 40 and went on to sell more than 220,000 copies in two years.
The fifth album features family-friendly versions of today's biggest pop hits, "sung by kids for kids." Music videos for "Wish You Well," "Someone You Loved," and "One Touch," will be released on the UK KIDZ BOP YouTube Channel, adding to the 93 million UK YouTube views to date.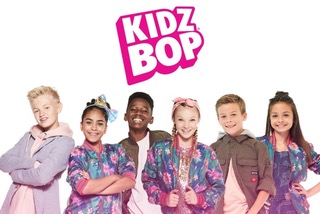 KIDZ BOP has released new music on a weekly basis since February, including hit UK singles and music videos featuring The British KIDZ BOP Kids including "Thank U, Next," "Nothing Breaks Like a Heart," and "Giant."
Following the success of playing their first-ever headlining show at the Eventim Apollo, Hammersmith last April, The British KIDZ BOP Kids, Ashton, Max, Mia, and Twinkle, will bring the "KIDZ BOP World Tour" to iconic venues in the UK in April 2020 including: The Palladium (London), Empire Theatre (Liverpool), Symphony Hall (Birmingham), SEC Armadillo (Glasgow), Royal Concert Hall (Nottingham), St. David's Hall (Cardiff) and Bridgewater Hall (Manchester).
This marks the first-ever headlining tour in the UK for The British KIDZ BOP Kids. The interactive live family-friendly concert experience includes performances of some of today's biggest global pop hits live on stage. The all-new show features awesome set design, costumes, exciting choreography, and tons of cool surprises. For tour dates and ticket information, visit KIDZBOP.co.uk and CuffeandTaylor.com.
2019 has been another outstanding year for The KIDZ BOP Kids. Supported by national TV, the KIDZ BOP Kids have appeared and performed on popular entertainment shows including, Good Morning Britain and Blue Peter. This year, KIDZ BOP expanded their partnership with SKY Kids, creating three exclusive longform episodes, including a recently released Halloween KIDZ BOP party, available only on the SKY Kids platform.
Notes to Editors:
Album Tracklist
1 GIANT
2 OLD TOWN ROAD
3 DON'T CALL ME UP
4 SEÑORITA
5 I DON'T CARE
6 7 RINGS
7 SUNFLOWER
8 WITHOUT ME
9 JUST GOT PAID
10 SOMEONE YOU LOVED
11 BEAUTIFUL PEOPLE
12 SUCKER
13 NOTHING BREAKS LIKE A HEART
14 WISH YOU WELL
15 ME!
16 WALK ME HOME
17 TALK
18 THANK U, NEXT
19 ONE TOUCH
20 I'M SO TIRED
21 NEVER REALLY OVER
22 SHALLOW
United Kingdom – tour dates April 2020
TOUR DATE
LOCATION
VENUE
Tues/April 7
London
Palladium
Wed/April 8
London
Palladium
Fri/April 10
Liverpool
Empire Theatre
Sat/April 11
Birmingham
Symphony Hall
Mon/April 13
Glasgow
SEC
Wed/April 15
Nottingham
Royal Concert Hall
Thurs/April 16
Cardiff
St David's Hall
Fri/April 17
Manchester
Bridgewater Hall
About KIDZ BOP
KIDZ BOP connects with kids and families through its best-selling albums, music videos, consumer products and live tours. In the U.S., KIDZ BOP is the No. 1 music brand for kids, featuring today's biggest hits "sung by kids for kids." KIDZ BOP has sold over 20 million albums and generated over 3 billion streams since the family-friendly music brand debuted in 2001. The best-selling series has had 24 Top 10 debuts on the Billboard 200 Chart; only three artists in history—The Beatles, The Rolling Stones, and Barbra Streisand—have had more Top 10 albums. For more information, visit www.kidzbop.co.uk.
KIDZ BOP is a part of Concord.
NOW 100 Hits Forgotten 70s
Release Date: 29th November 2019
RRP: £10.99
On www.nowmusic.com/album/now-100-hits-forgotten-70s/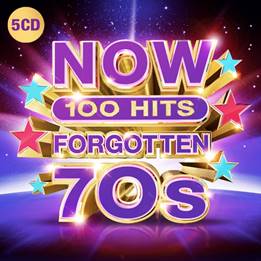 The 70s was a decade that had fingers and feet twitching with the birth the Rubik's Cube and the invention of the skateboard, it was a decade that whole-heartedly embraced denim and bell-bottoms were all the rage and it was an epic decade for music which embraced a more diverse gamut than ever before. Who can forget the sparkle of disco, the punk, the funk, the hard rock, soft rock and prog rock, the glitter of glam rock and even hip-hop which started in the 70s?
In this new album NOW 100 Hits Forgotten 70s, NOW Music takes you on a trip down memory lane but not with the obvious big tracks of the decade but rather it's a jam-packed album with all those hits that might now be forgotten from some of the best loved artists of the time like Rock On by the heartthrob David Essex, All Of Me Loves All Of You by Scottish teen idols the Bay City Rollers and Something Tells Me (Something's Gonna Happen Tonight) by UK National treasure Cilla Black.
It also includes Do You Know Where You're Going To by the queen of the 70's Diana Ross and A Thing Called Love by the legendary Johnny Cash. And who remembers Eurovision winning track All Kinds of Everything by Dana, Circles which was released by The New Seekers at the peak of their fame and the number one hit Welcome Home by pop duo Peters & Lee.
The 70s was a decade that experimented and celebrated the widest range of music styles and included some of the very best-known musicians of all time. So, whether you were a disco queen, a diva, a hippy, a mod, a rocker or a punk NOW 100 Hits Forgotten 70s will have a tune that you may have forgotten.
NOW 100 Hits Forgotten 70s are available in physical and digital format and on the NOW app.
TRACK LIST
CD: ONE
01. Emerson, Lake & Palmer – Fanfare For The Common Man
02. Slade – Gudbuy T'Jane
03. The Mixtures – The Pushbike Song
04. Stephanie De Sykes – Born With A Smile On My Face
05. Sweet Sensation – Sad Sweet Dreamer
06. Mr. Bloe – Groovin' With Mr. Bloe
07. The Floaters – Float On
08. Hotlegs – Neanderthal Man
09. Fox – Only You Can
10. David Dundas – Jeans On
11. Gilbert O'Sullivan – Get Down
12. Sailor – A Glass Of Champagne
13. McGuinness Flint – When I'm Dead And Gone
14. Mungo Jerry – Baby Jump
15. The Rubettes – Juke Box Jive
16. The Fortunes – Storm In A Teacup
17. Guys 'n' Dolls – There's A Whole Lot Of Loving
18. Lynsey de Paul – Sugar Me
19. Pussycat – Mississippi
20. John Miles – Music
CD: TWO
01. Bonnie Tyler – It's A Heartache
02. Elkie Brooks – Pearl's A Singer
03. David Parton – Isn't She Lovely
04. Gallagher And Lyle – I Wanna Stay With You
05. Brotherhood Of Man – Angelo
06. Carole Bayer Sager – You're Moving Out Today
07. Lieutenant Pigeon – Mouldy Old Dough
08. Johnny Wakelin – In Zaire
09. The Pipkins – Gimme Dat Ding
10. The Tams – Hey Girl Don't Bother Me
11. Blue Mink – The Banner Man
12. Cilla Black – Something Tells Me (Something's Gonna Happen Tonight)
13. New World – Tom Turnaround
14. Diana Ross – Theme from Mahogany (Do You Know Where You're Going To)
15. Johnny Mathis with Deniece Williams – Too Much, Too Little, Too Late
16. R & J Stone – We Do It
17. The Stylistics – Can't Give You Anything (But My Love)
18. Johnny Bristol – Hang On In There Baby
19. The Miracles – Love Machine (Pt. 1)
20. The Moments & The Whatnauts – Girls (Pt.1)
CD: THREE
01. Dee D. Jackson – Automatic Lover
02. The Flying Lizards – Money
03. BA Robertson – Bang Bang
04. Lindisfarne – Run For Home
05. Mary MacGregor – Torn Between Two Lovers
06. Pickettywitch – That Same Old Feeling
07. The Motors – Airport
08. Clout – Substitute
09. Johnny Johnson & The Bandwagon – (Blame) It On The Pony Express
10. Jimmy James & The Vagabonds – Now Is The Time
11. Andy Kim – Rock Me Gently
12. Shirley & Company – Shame, Shame, Shame
13. The Hotshots – Snoopy Vs The Red Baron
14. Jimmy Ruffin – Farewell Is A Lonely Sound
15. Brian & Michael – Matchstalk Men And Matchstalk Cats And Dogs
16. Driver 67 – Car 67
17. C.W. McCall – Convoy
18. Clarence Carter – Patches
19. East Of Eden – Jig-A-Jig
20. Deodato – Also Sprach Zarathustra
CD: FOUR
01. David Essex – Rock On
02. Slik – Forever And Ever
03. Sweet – Teenage Rampage
04. Bay City Rollers – All Of Me Loves All Of You
05. Clodagh Rodgers – Jack In The Box
06. Lena Martell – One Day At A Time
07. The New Seekers – Never Ending Song Of Love
08. R. Dean Taylor – Indiana Wants Me
09. Lobo – I'd Love You To Want Me
10. Patsy Gallant – From New York To L.A.
11. Eruption – I Can't Stand The Rain
12. Darts – The Boy From New York City
13. Showaddywaddy – I Wonder Why
14. Racey – Lay Your Love On Me
15. The Goodies – Funky Gibbon
16. Robin Sarstedt – My Resistance Is Low
17. Peter Skellern – You're A Lady
18. Vicky Leandros – Come What May
19. Arrival – Friends
20. Helen Reddy – Angie Baby
CD: FIVE
01. Peters & Lee – Welcome Home
02. Roger Whittaker – The Last Farewell
03. Perry Como – It's Impossible
04. Dana – All Kinds Of Everything
05. Lynsey de Paul – Won't Somebody Dance With Me
06. The Stylistics – Let's Put It All Together
07. Gladys Knight & The Pips – The Way We Were/Try To Remember
08. The Manhattans – Kiss And Say Goodbye
09. The New Seekers C- ircles
10. Marmalade – Refl ections Of My Life
11. Smokie – If You Think You Know How To Love Me
12. Yvonne Fair – It Should Have Been Me
13. Gary Shearston – I Get A Kick Out Of You
14. Johnny Cash – A Thing Called Love
15. Melanie – Brand New Key
16. The Dooleys – The Chosen Few
17. Esther Phillips – What A Difference A Day Makes
18. Gerry Monroe – Sally
19. The Congregation – Softly Whispering I Love You
20. Tammy Jones – Let Me Try Again
Award winning R10 Labs 100% Natural Skincare brand formulated specifically for men. Check out their Male Body Moisturiser >> www.R10Labs.com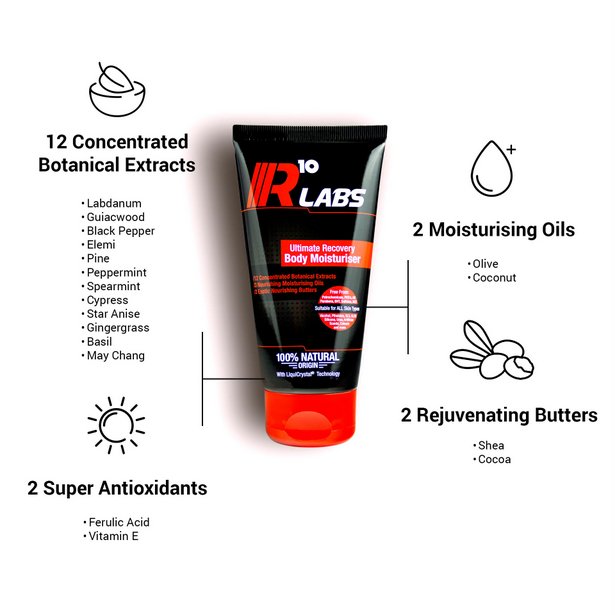 FACEBOOK | TWITTER | INSTAGRAM
R10 Labs is a Yorkshire based 100% Natural Skincare brand formulated specifically for men, with a sport themed branding. They have won awards in Pure Beauty, The Beauty Shortlist & Free From Skincare awards, along with a recent win at the Great British Entrepreneur Awards. With many of you interested in sports, their brand would be the perfect gift, especially their male Body Moisturiser which is so helpful when playing rugby with the cold weather & abrasion, which takes a toll on the skin. All of their products are developed in-house for the modern man, with numerous botanical extracts for maximum performance. R10 Labs prices range from only £6-10, ideal as a stocking filler or their hand finished gift sets from only £11. www.R10Labs.com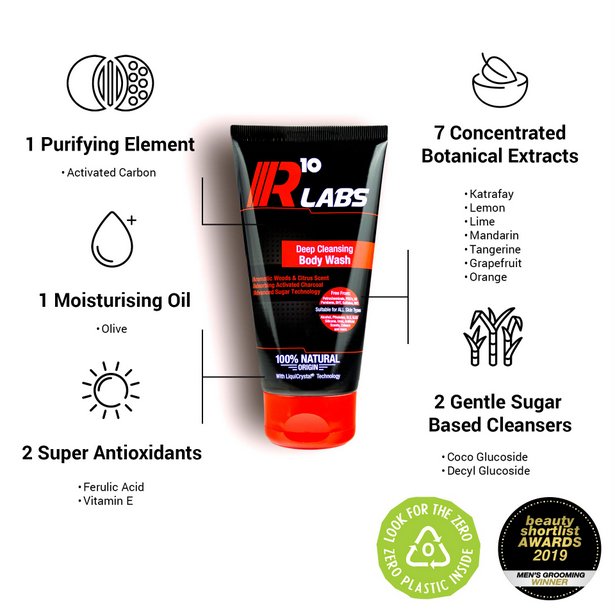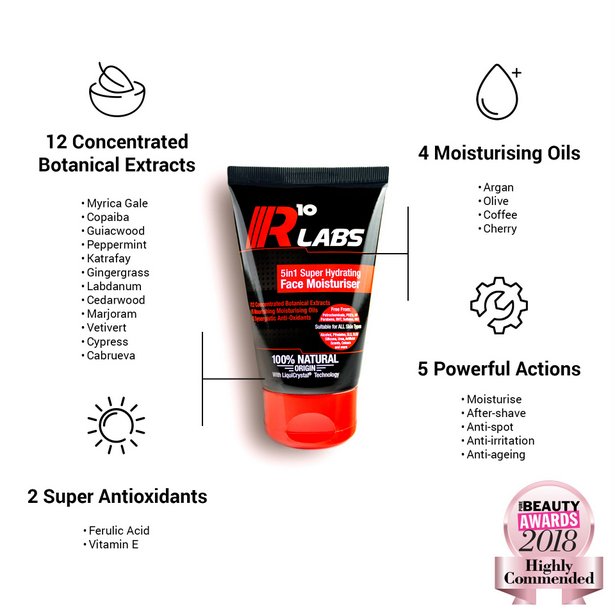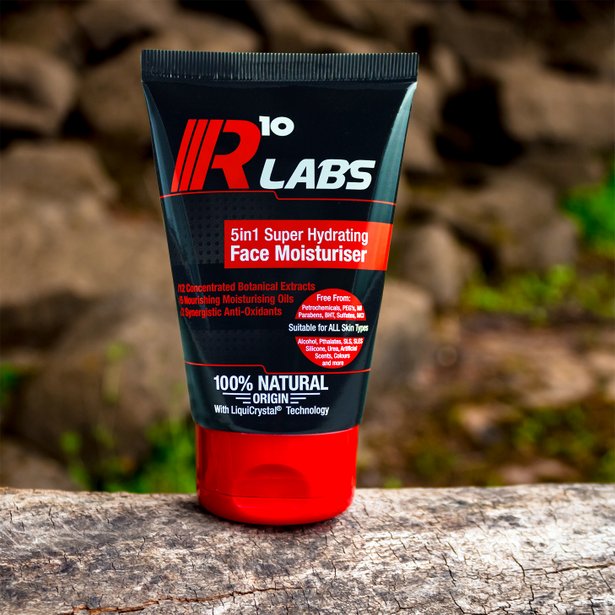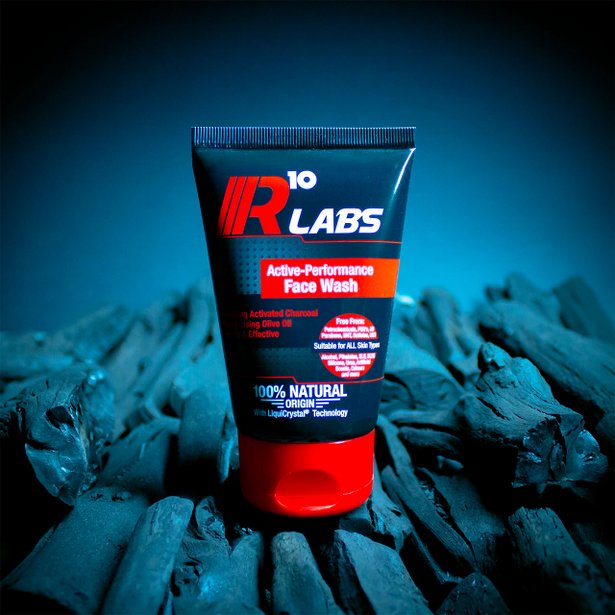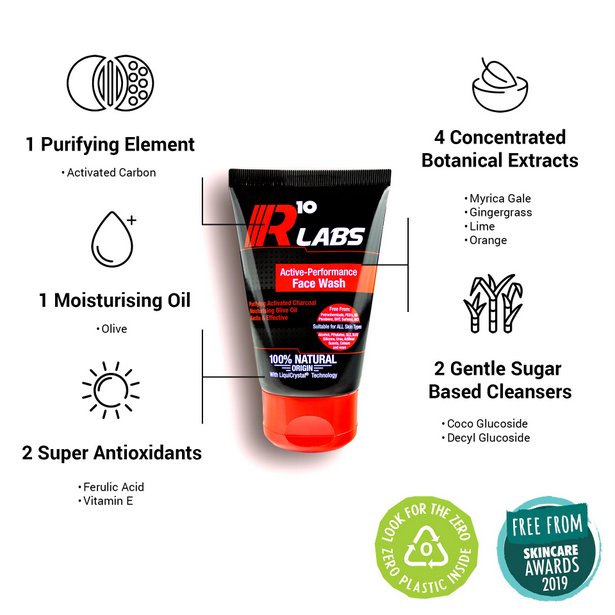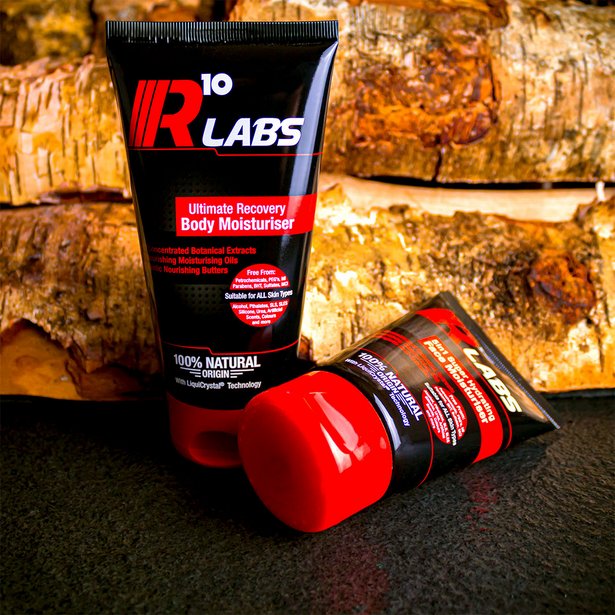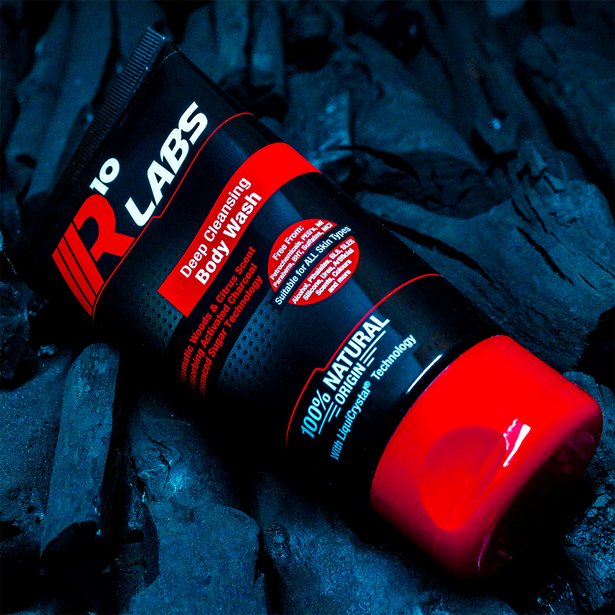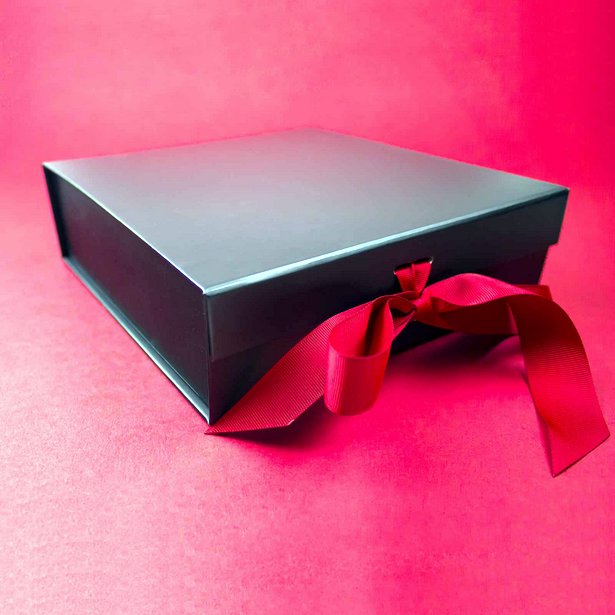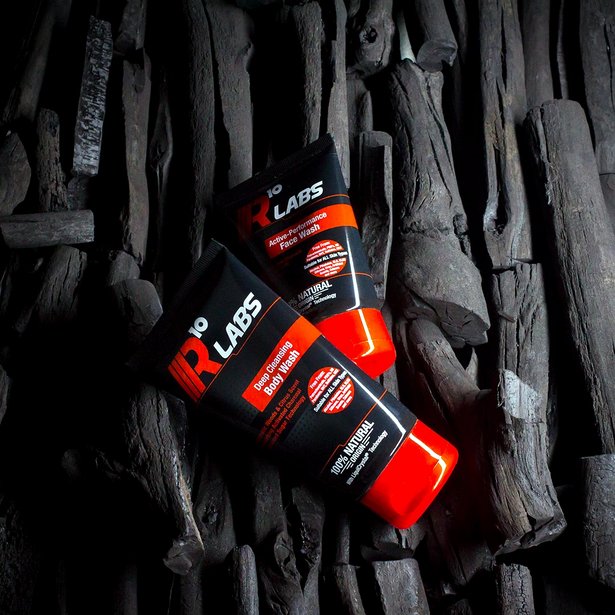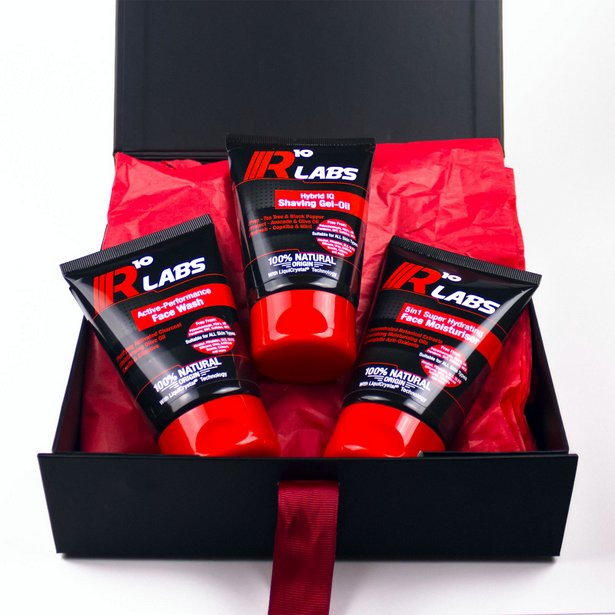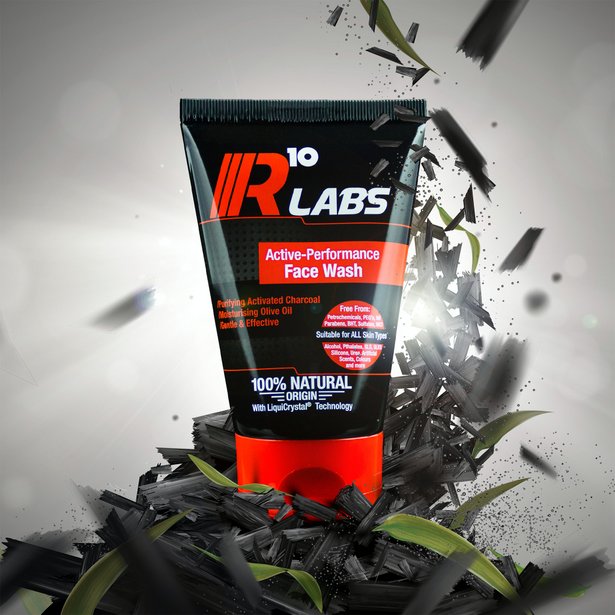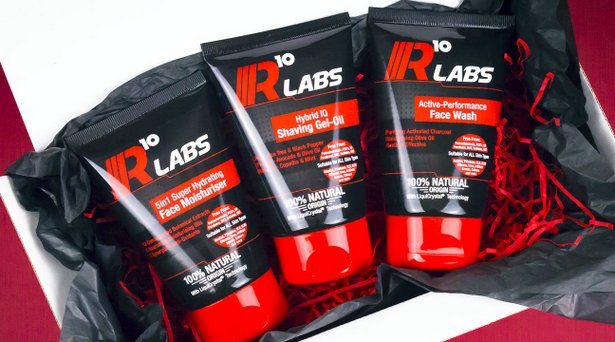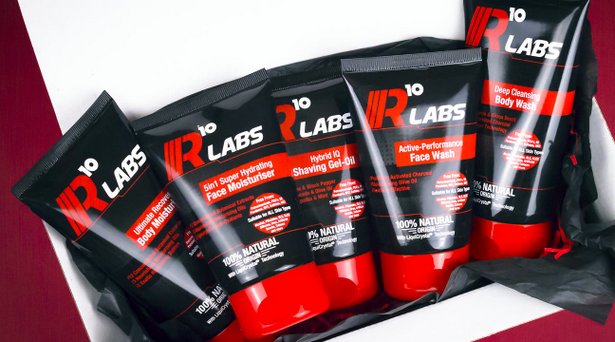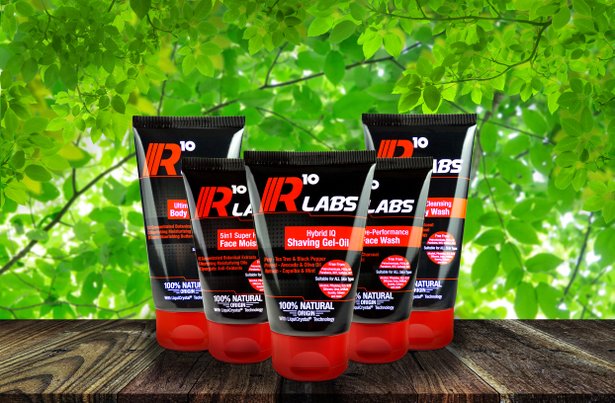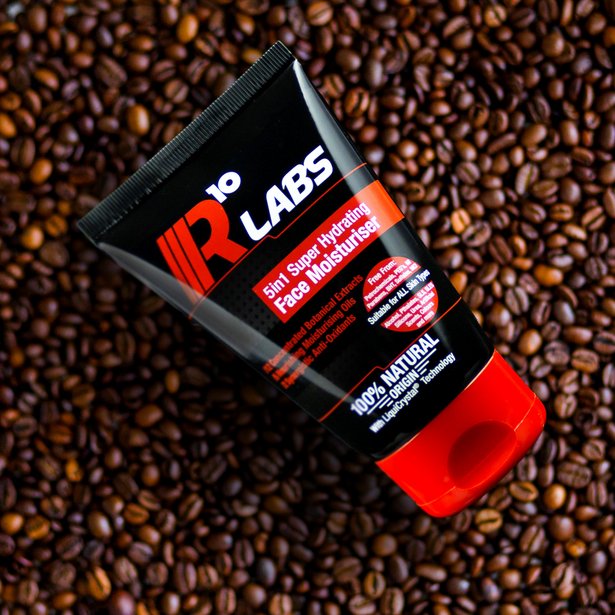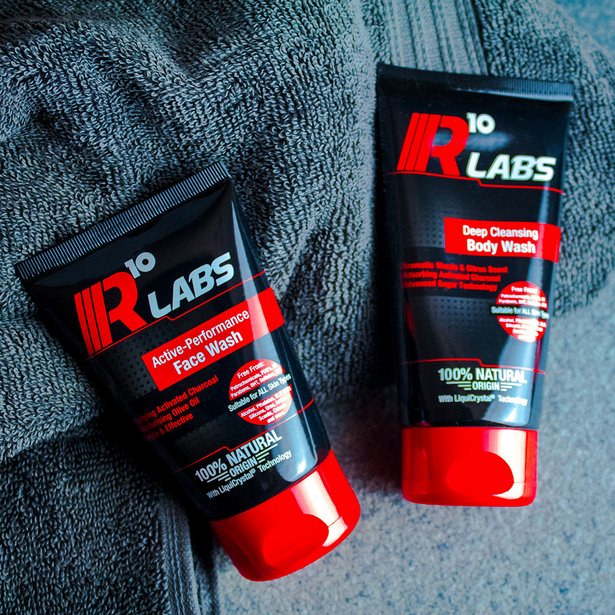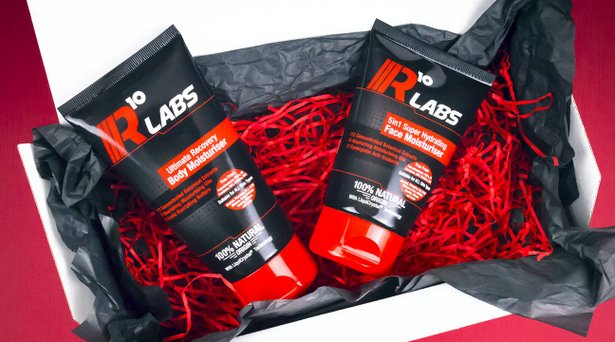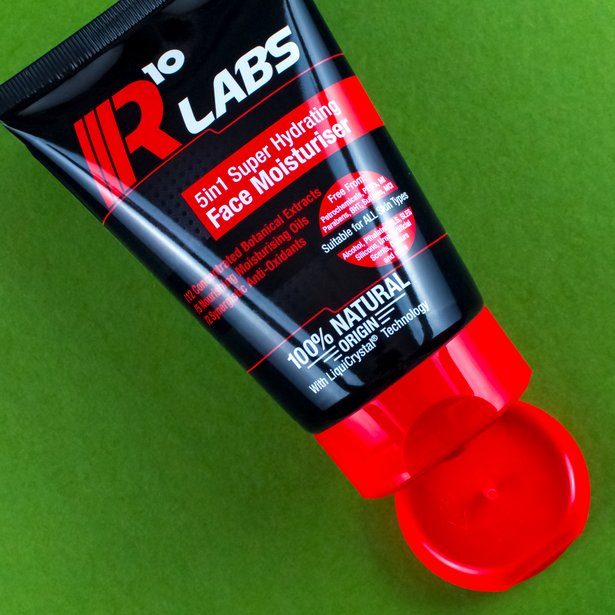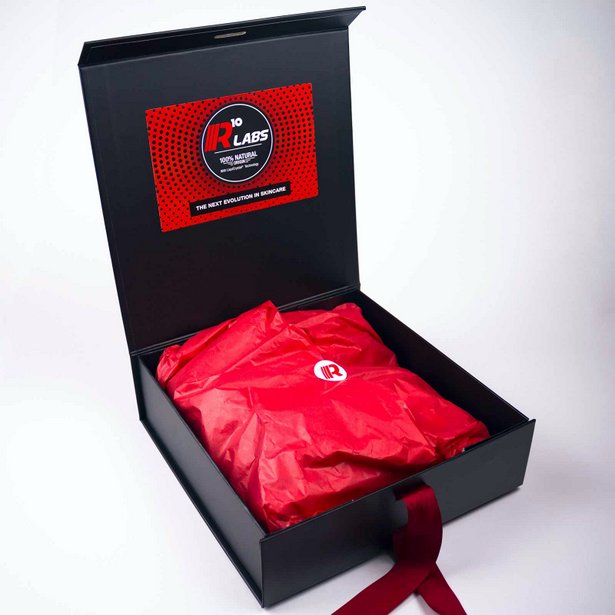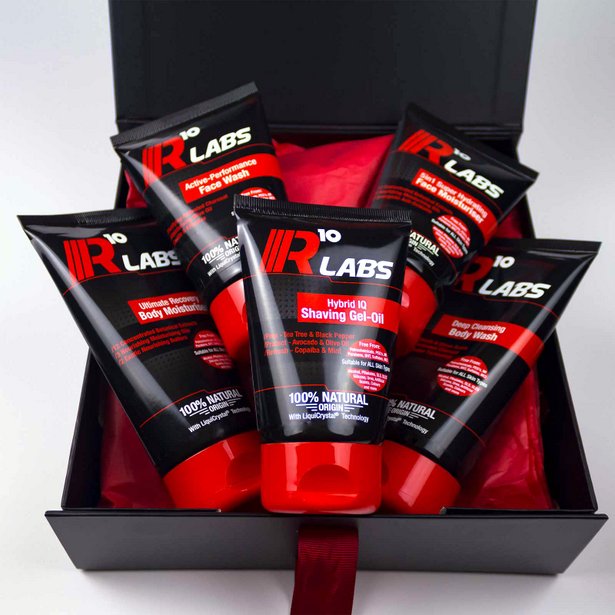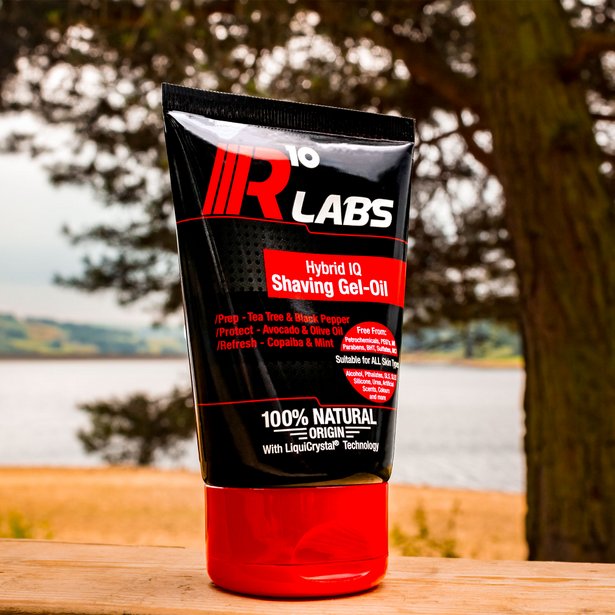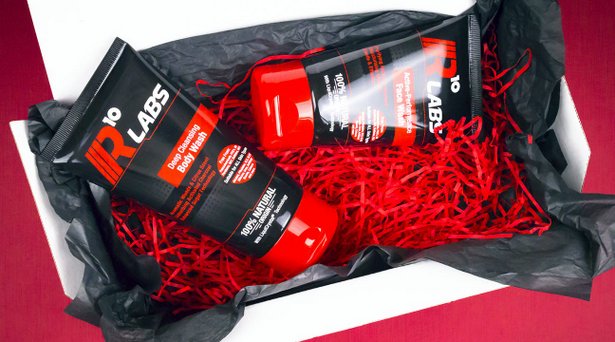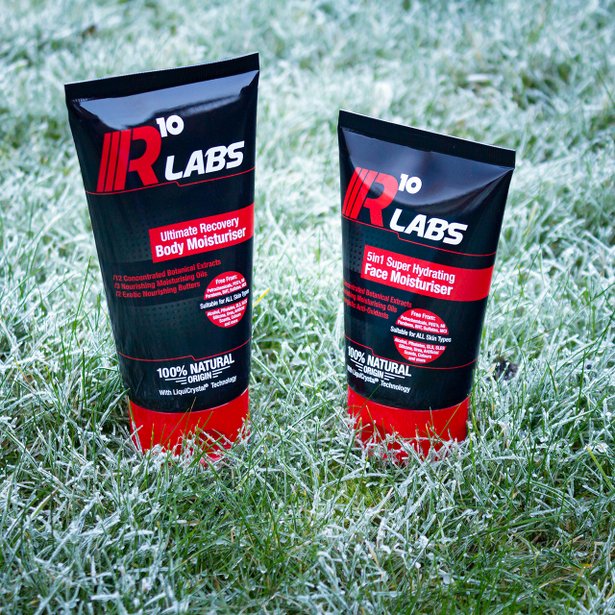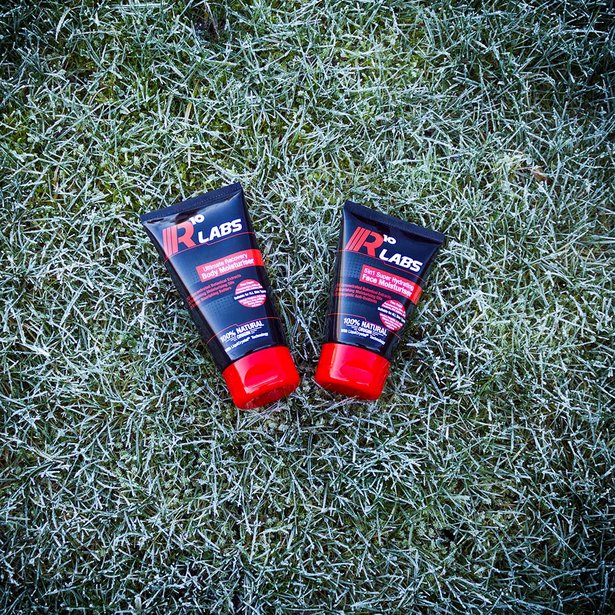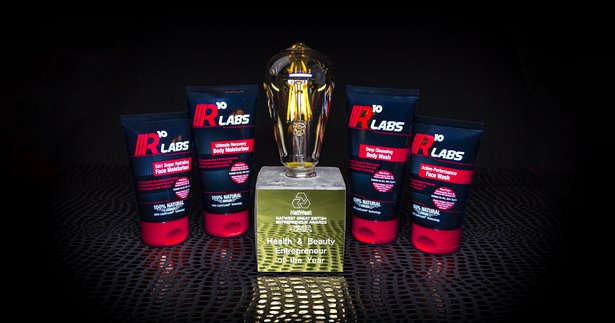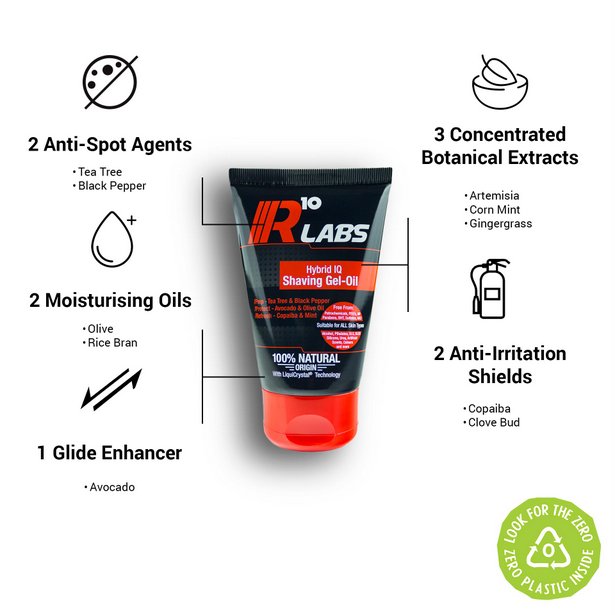 Huge range of moissanite and lab diamond engagement rings and bridal jewellery available at Lily Arkwright.
www.lilyarkwright.com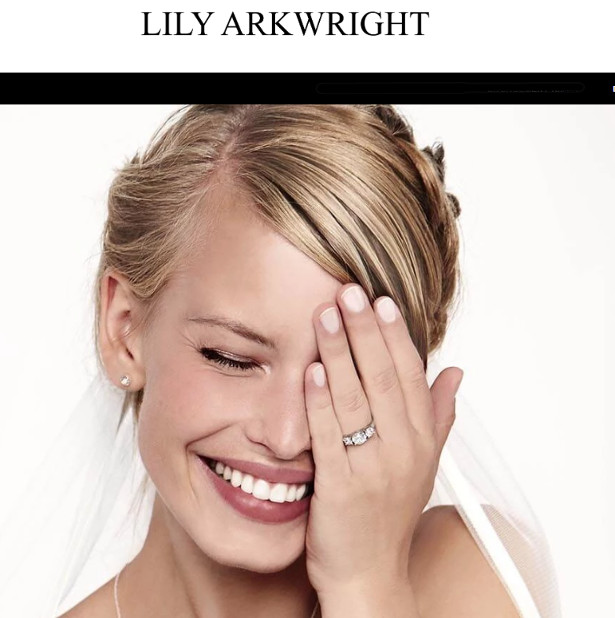 LILAS wellness has the perfect gift for women – the LILAS Feminine Pain Relief Patch!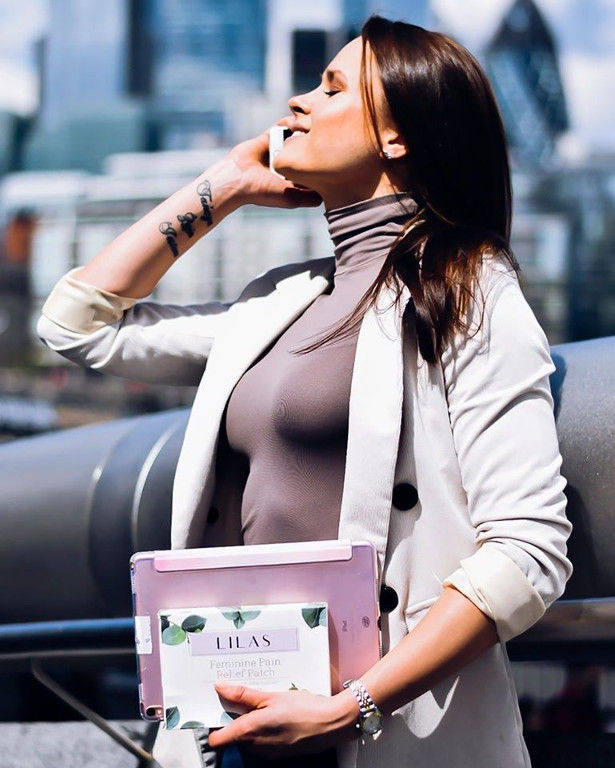 The patch is an all-natural, plant-based remedy that provides long-lasting relief for period pain and muscle soreness. The patch consists of a blend of essential oils that are clinically proven to provide effective relief without any side effects. It's patented technology allows it to work quickly and last up to 12 hours – a great stocking stuffer for any woman in your life!
A 10-pack of the patches can be found on Amazon.More information can also be found on > www.lilaswellness.com.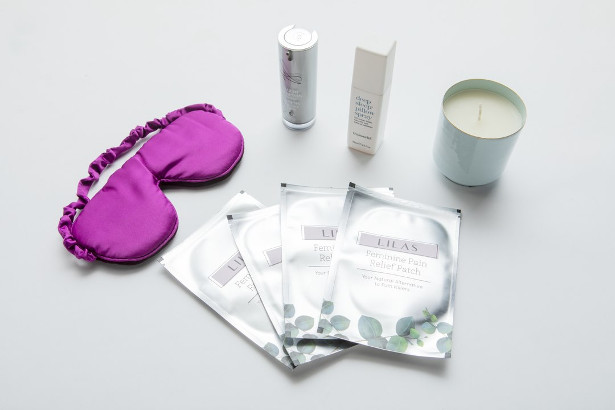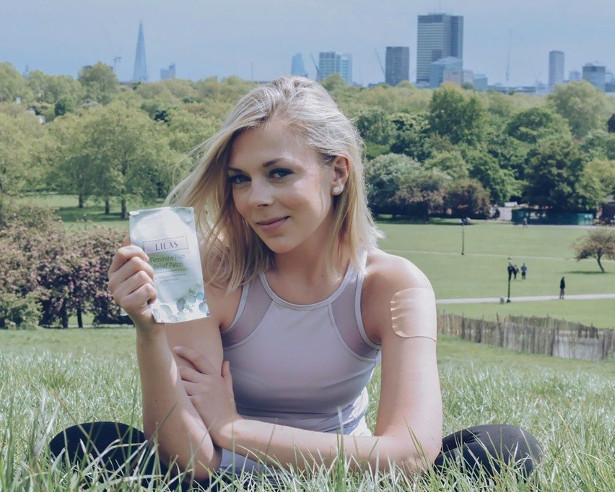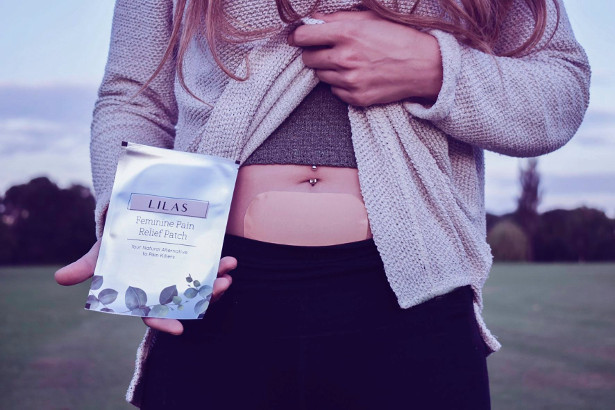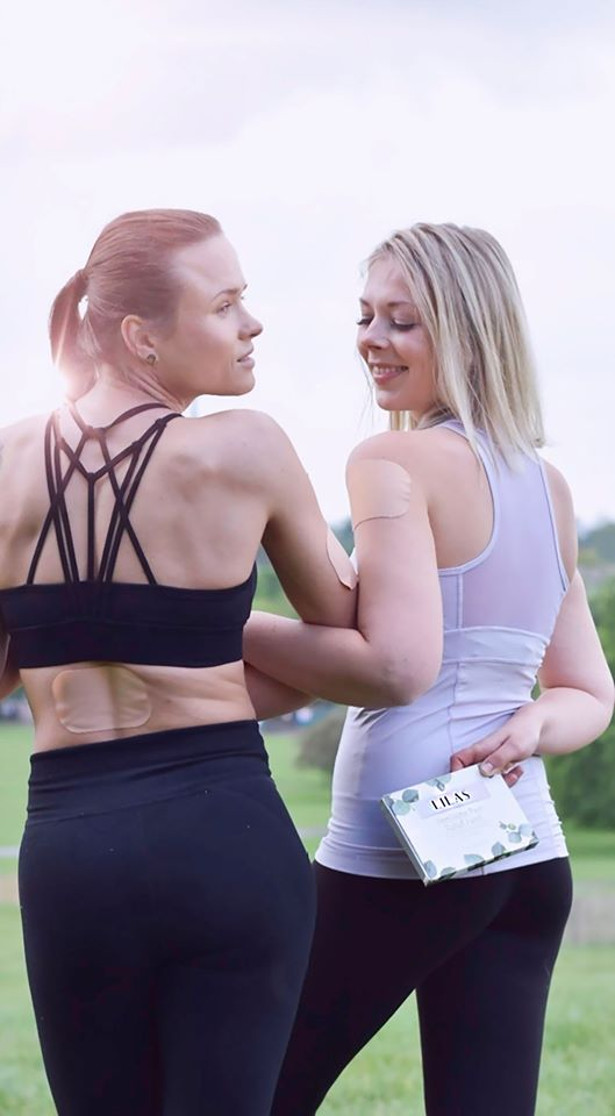 Oh, the A**holes You'll Meet!: A Comic Book Poetry-Guide To Life
by Shwa Laytart (Author), Sickid ! (Illustrator)
On Amazon >> www.amazon.com/Oh-holes-Youll-Meet-Poetry-Guide/dp/1733422722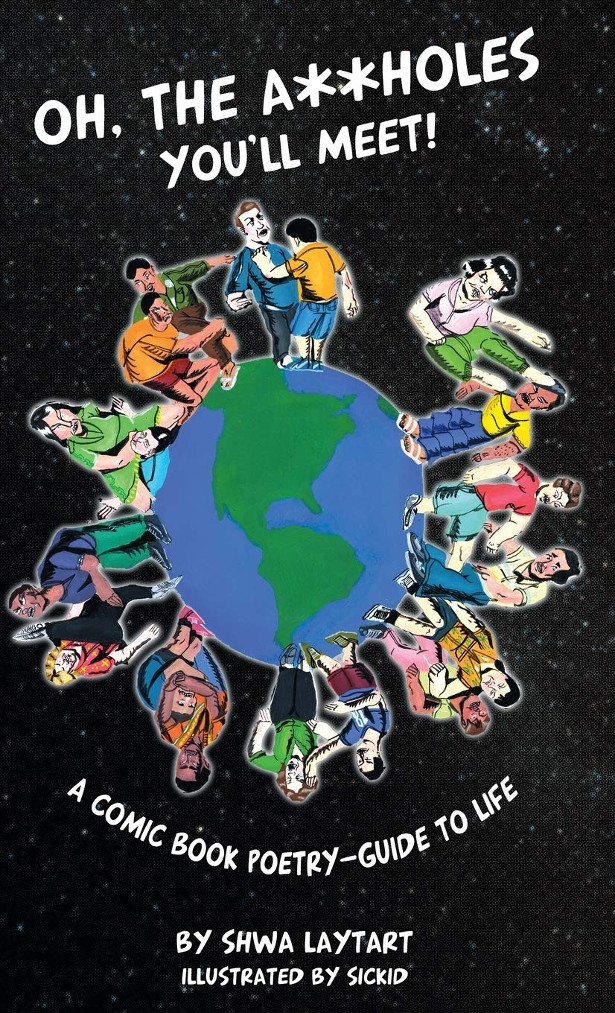 "Oh, the A**holes You'll Meet!" is a comic book poetry-guide to life that will make you giggle, nod your head and have you mumbling, mmhmm, as you read through each page. Do you have a relentless A**hole in your life? Or do you want to guide someone special in your life from becoming an A**hole? Writer Shwa Laytart originally wrote this poignant, parody poem for his daughter when she graduated high school as a light-hearted guide to life.
This first printing of "Oh, the A**holes You'll Meet!" features illustrations by Los Angeles graffiti artist, Sickid. This hilarious and cathartic story is a universal guide for anyone and everyone having to deal with the characters around them. This is the go-to unique gift for graduations, birthdays or holidays you've been looking for.
"We can all go there, to that ugly extreme but avoid it if you can and happier you will be."
About the Author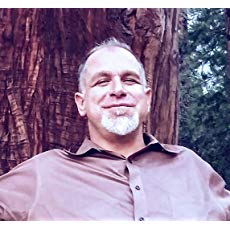 Shwa Laytart is a writer, journalist, storyteller and wannabe comedian. His greatest accomplishment is raising his daughter to be even funnier than he is. When he's not writing he's collecting books, art, plants, and rocks. If you see him in the wild, approach slowly and offer him something to numb his nervous system. View his portfolio at www.shwalaytart.contently.com

A Gift Idea that no Sporty person should be without… CBD gummies!
From www.biofit360.com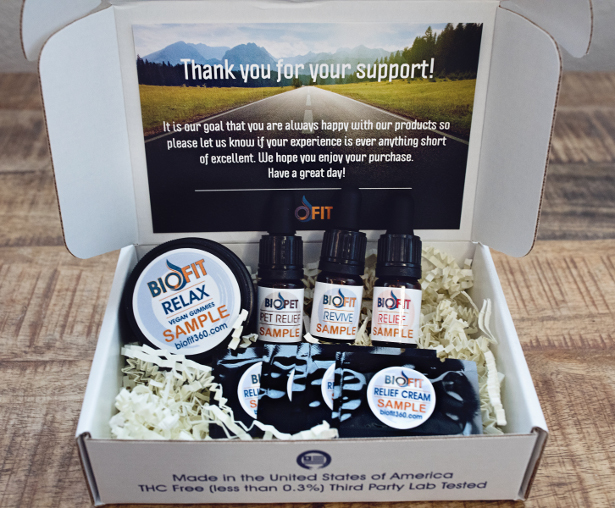 FACEBOOK | TWITTER | INSTAGRAM
What athlete doesn't suffer from the occasional bumps, bruises, aches and pains? The BioFit 360 CBD Sample Pack comes in a lovely gift box, and allows the gift recipient to try a little of every kind of relief we offer. It's so much more useful than a box of chocolates, legal in all 50 states, and, since our products don't contain THC, they will not get you high.The Sample Pack comes with a our delicious vegan gummies, that contain 30mg of CBD each, a particularly high dosage, meant to control pain and anxiety, and help you focus and "dial down the noise" during competition, and aid in your relaxation afterwards. It also contains four sample-sized bottles of our tinctures, designed to help sleep, revive you when you're weary, control inflammation when you're in pain, and reduce anxiety. There's also a tincture for pets that does the same thing for them. And, perhaps best of all, it comes with a sample of our amazing topical cream — rub it on for instant relief from pain and the inflammation that causes it. Athletes, and the rest of us, swear by this.Check out the Sample Pack here: www.biofit360.com/product/new-sample-pak-6-gummies-05ml-relief-tincture-05ml-revive-tincture-05ml-biopet-tincture-and-4-packets-relief-cream/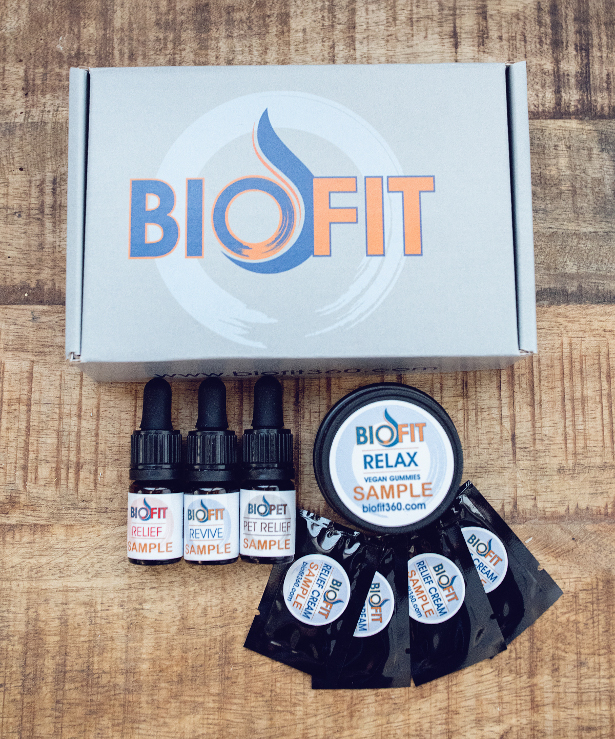 WoodWick® Christmas Collection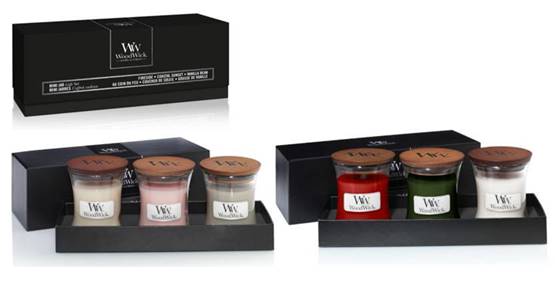 WoodWick® offers the perfect cosy touch for any home this winter, creating a multi-sensory experience as the candle crackles as it burns. Choose from several different sizes of candle, including the Ellipse which crates the ideal centre-piece for any Christmas table. The WoodWick® candles' feature natural wooden wicks, premium fragrances and sophisticated designs that provide a unique experience that indulges the senses. The Pluswick® Innovation creates a beautiful even burn and creates the soothing sounds of a crackling fire. The WoodWick® Hearthwick® Flame, which appears in Ellipse Candles, displays a long dancing flame and soft crackling sound to create a beautiful ambiance.
WoodWick® 3 Mini Hourglass Gift Set – RRP £24.99
Give the perfect year-round gift. Filled with much-loved WoodWick® fragrances in gorgeous gift packaging they're sure to love. Featuring 3 Mini Jar Candles in favourite fragrances packaged in an elegant black gift box
Available in Fireside, Coastal Sunset and Vanilla Bean and also Crimson Berries, Frasier Fir and White Teak.
WoodWick® Deluxe Gift Set – RRP £22.99
Featuring one metal Petite Candle holder and 6 Petite Candles in favourite fragrances packaged in an elegant black gift box. Each Petite Holder Gift Set includes one Petite Candle Holder and three Petite Candles in much-loved WoodWick® fragrances.
Available in Herringbone Petite Holder with Fireside, Coastal Sunset and Vanilla Bean and Crimson Berries, Frasier Fir and White Teak.
WoodWick® Trilogy Collection
This unique collection from offers a combination of three WoodWick® fragrance layers that melt together as they burn to create its own, unique experience. New for Autumn / Winter 2019 are two new fragrance combinations, Mountain Trail and Forest Retreat.
Each Trilogy WoodWick® candle is available in:
Medium Hourglass Trilogy Candle (fill 85g, RRP £19.99)
Large Hourglass Trilogy Candle (fill 610g, RRP £25.99)
Ellipse Trilogy Candle (fill 454g, RRP £29.99)
WoodWick® candles are available in a range of seasonal scents and sizes including new for Autumn / Winter, White Honey and Sueded Sandalwood
*Mini Hourglass Candle – fill 85g: RRP £9.99, Medium Hourglass Candle – fill 275g: RRP £18.99, Large Hourglass Candle – fill 610g: RRP £24.99, Ellipse Candle – fill 454g: RRP £26.99
The Yankee Candle® Advent Calendars return for 2019, with a stunning new festive design, to countdown to Christmas Day in style.
Offering a variety of different winter scents, Yankee Candle® brings daily joy to December,
allowing for unique scents to be released and memories to be made each day. Available in-store and online now, these indulgent calendars feature a selection of both new and classic winter fragrances.
Launching online and instore from 1st October 2019, each of the new Alpine Christmas fragrances are available in the six Yankee Candle® classic candle forms, including Large Jar (fill 623g: RRP £23.99), Medium Jar (fill 411g: RRP 19.99), Small Jar (fill 104g: RRP £8.99), Votive Candles (fill 49g: RRP 1.99), Wax Melts (fill 22g: RRP £1.79), and Tea Lights (fill 9.8g: RRP 6.99).
From premium online fitness clothing and plant-based supplements brand, Half Human (wearehalfhuman.com)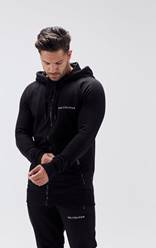 So rife is the disposable sportwear trend that according to a recent survey 1 in 10 UK adults purposefully threw away outfits after being pictured online with it just three times.
However, with recent publicity about the negative impact of throw-away fashion on the environment and workers' rights, new research suggests that consumers may be starting to turn towards sustainable fashion.
According to a new survey, 57% of shoppers now try to keep clothes for longer because its better for the environment – while another recent poll suggests that only 1 in 4 18-30-year olds now favour disposable fashion items.
It doesn't get any better than our full zip fitted hoodie. We set out to make the best quality hoodie in the market and we believe we achieved it! From technical 'stay in place' zips and black branded string ends to the custom lined hood no expense has been spared. Our signature heavyweight fabric gives you our soft feel premium cotton / elastane blend. Made specifically by us to ensure it can keep up with you whatever your workout. Designed for the ultimate look and perfect fit not to mention ultimate comfort and freedom of movement.
Price: £49.99
www.wearehalfhuman.com
Feel invincible on your next workout with our unique four-way stretch compression fit leggings. With their super soft, naked feel fabric they are sure to keep you comfortable and confident the whole way through your workout. From Run to Gym to Yoga they have got you covered. Boasting a high rise waist and 7/8 leg, our optimal fitting leggings are designed to help you achieve your best work out. Our naked feel fabric is designed for ultimate fit, comfort and freedom of movement. Did we mention they are squat proof!
Price: £34.99
www.wearehalfhuman.com
Are you searching for the product that ticks all the boxes when it comes to maximising your lean muscle gains, performing at your best and recovering in the fastest possible time? Then look no further than the Half Human All-In-One Protein! Did we mention that it is vegan friendly, irritant free & contains absolutely no gluten or GMO? No expense has been spared in formulating this all-in-one product with it featuring key, proven ingredients to maximise lean muscle gains and boost performance and recovery.
Price: £49.99
www.wearehalfhuman.com
Anyone Game?
For Adults, Friends & Family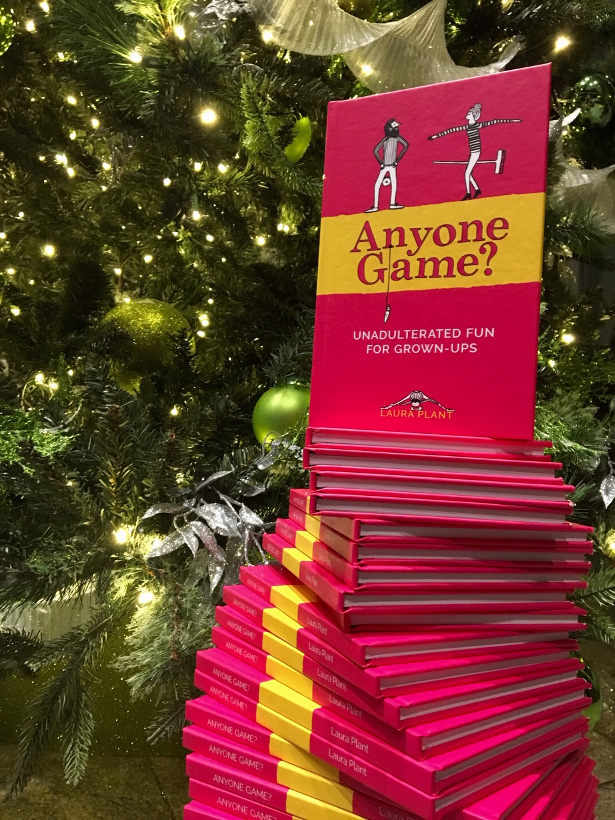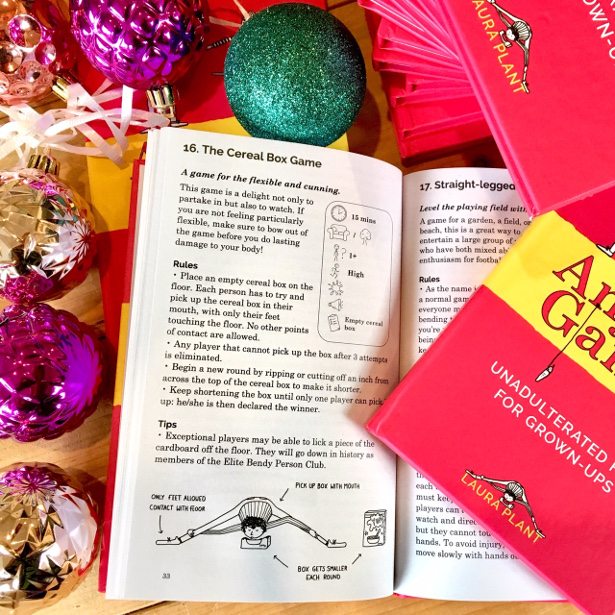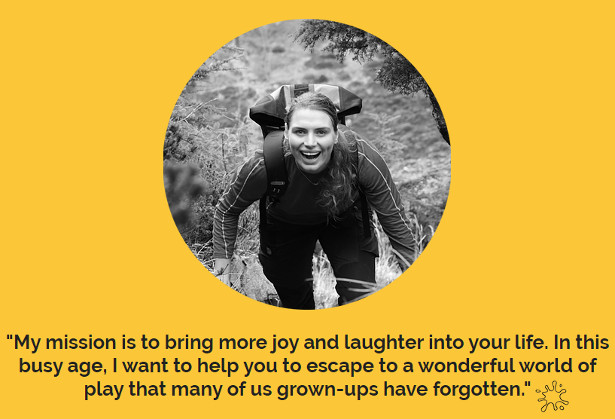 Anyone Game? is a collection of party games that can be played by anyone with a sense of fun. The games require very little preparation and can be played with only the items you would have in your house – no board games here! Designed for adults but (mostly) appropriate for children too, the games are perfect to bring together family and friends during Christmas and or a weekend away. All profits from the sale of the book are going to The Sparkle Foundation, a charity that provides healthcare and education in rural Malawi.
Buy the book: www.anyonegame.org Price: £12.99
Young Brits are most generous this Giving Tuesday
A research poll of over 2000 people by international charity Sightsavers has found that Brits aged 16-29 will be the most generous over the festive season, with each young person planning to donate an average of £60.23 to charity, over £10 more than the national average of £47.
This compares to £48.70 for 30-44 years old, £39.20 for 45-59-year olds and £29.80 for those over 60. It also found that men planned to donate more than women on average, saying that they would give £56.50 as opposed to £41.20 from women.
To challenge the crazy commercialisation of the season this Giving Tuesday, Sightsavers is offering donors of all ages the chance to grab a festive bargain by getting their donations doubled thanks to UK Aid Match. Until 9 January 2020 all donations to Sightsavers will be doubled by the UK government, up to a total of £2 million
Sightsavers' Director of Global Individual Giving & Marketing, Becki Jupp said:
"As our research has found, the average person plans to donate £47 over the festive period. That's enough to fund an operation to correct the in-turned eyelashes of someone with the advanced stages of the blinding eye disease, trachoma. The £60 donated by 16-24-year olds is enough to protect a whole community against the disease.
"I am sure people will be thrilled to hear that until 9 January, the UK government is matching all donations made to Sightsavers up to £2 million, doubling your impact. A donation before 9 January means Sightsavers can deliver twice as much quality eye care to those who need it."
Sightsavers has been fighting trachoma for many years and now, at last, the end is in sight. Trachoma is a bacterial eye infection that can cause people to slowly and agonisingly go blind. Yet trachoma is preventable and can be treated. The organisation is aiming to wipe out the disease in the countries it works in by 2025.
Eliminating trachoma and providing improved ongoing access to eye health care can transform the lives of some of the most marginalised people across Africa. Once they are no longer dependent on family members and communities, they can start to take control of their own future.
Matched funding raised through UK Aid Match will support our eye health projects in Uganda and Malawi. Public donations will be used to support our work wherever the need is greatest.
LAST MINUTE CHRISTMAS GIFTS FROM DECATHLON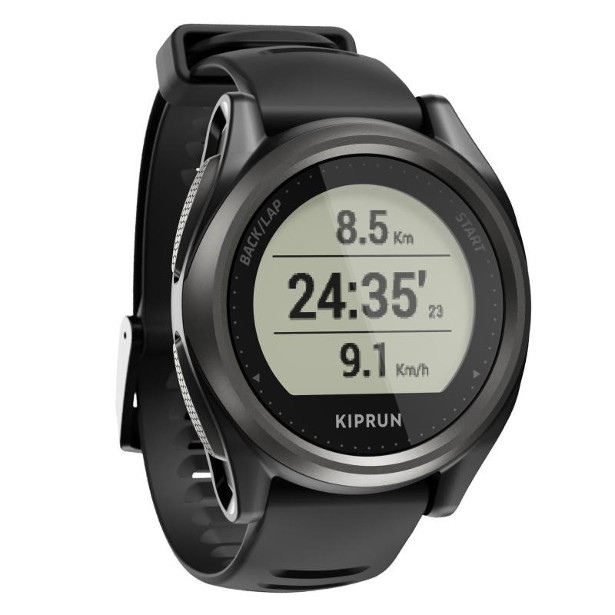 – What to buy for Christmas in the eleventh hour from Decathlon –
– Quality products available for kids and adults including running watches, scooters and roller skates from Decathlon –
For those last minute Christmas shoppers, Decathlon is here to help on your frantic dash to the shops before the big day approaches. With a great range of products to suit people of all ages and interests this Christmas, Decathlon makes making shopping at the eleventh hour easy.
A one stop shop for Christmas gifts, Decathlon has everything you'll need to make this year the best Christmas ever. From adult scooters and back massagers to roller skates and goal posts, the whole family will be excited to see what's waiting for them under the Christmas tree.
Adults
KALENJI RUNNING WRIST HEART RATE MONITOR WATCH KIPRUN GPS 550 – BLACK – £89.99
The ideal gift for keen runners, this watch is ultra lightweight and tracks steps, distance, speed and heart rate so the wearer can monitor their progress daily.
Compatible with smart phones, Decathlon's Bluetooth Smart heart rate belt and fitness apps, this watch allows the wearer to track their development easily across a number of devices.
What's more, the watch's battery life lasts up to five days in smart watch mode making it perfect for everyday use. The battery also lasts up to seven hours in GPS mode so those who enjoy long distance running don't have to worry about it running out of battery.
APTONIA 900 ELECTRONIC MASSAGE BELT – £39.99
Helping sore muscles to relax after a vigorous work out, this belt is the perfect Christmas gift for any fitness fanatic.
The belt is heated in order to enhance the effectiveness of the massage and help muscles recover after exercise.
Easily adjusted to meet each person's needs, the belt can be used on multiple body parts, with three massage speeds and two rotational directions.
Easy to use, the belt will help to optimise warm down time after working out, providing an effortless self-massage, especially important to avoid injury in the cold winter months.
OXELO TOWN 7 EF V2 ADULT SCOOTER – BLUE/BLACK – £199.99
Whether intended for recreational use or commuting, this adult scooter is a great way to enjoy exercise.
Easy to transport when not in use, the scooter can be folded and unfolded quickly using the easy fold design ideal for bringing it on public transport. Simply stand opposite the scooter with the frame straight in front of you and press the pedal to collapse it.
As well as the brake on the back wheel, there is a brake on the handles similar to a bike to help the rider control the scooter.
Thanks to the shape of the ergonomic grip on the handles, pressure on the palms is limited, ensuring comfortable riding.
INESIS GOLF 900 LASER RANGEFINDER – £129.99
Help golfers score the perfect round by gifting them this award-winning laser range finder.
Accurately measuring distances in metres or yards, this range finder will help users to identify the distance to the flag or closest bunker, allowing players select the right club for the shot.
The rangefinder has a first target priority function that isolates the flag from the background for a more reliable and faster measurement, so golfers can be sure they're putting the right amount of power into their swing.
The rangefinder is also compact and lightweight so that golfers can easily fit into pockets and take it on the course with them.
Kids
OXELO FIT 3 KIDS' FITNESS SKATES – BLACK/ORANGE – £29.99
Every child will be thrilled to find a pair of skates under the Christmas tree. These skates can be adjusted to fit four shoe sizes as their feet grow, making them the gift that keeps on giving.
Thanks to the hardwearing rubber wheels providing extra grip, skaters won't slip as they push off or skid while skating and braking.
The triple fastening system on the skates will keep small feet in place and the foam interior means the skates will stay comfortable while kids spend hours practising their moves over the Christmas holidays.
OXELO MID5 KIDS' SCOOTER WITH HANDLEBAR BRAKE AND SUSPENSION – INDIAN GRAPHIC – £44.99
Kids will be impressed with Santa when they receive this scooter. Available in a range of colours, and adaptable in height, this scooter makes a great gift for girls and boys alike.
The scooter has been fitted with a hand brake as well as the usual back wheel brake, so kids can control their speed. The suspension absorbs the shock from bumps on the road making for comfortable riding.
The quick fold system on the scooter means the scooter can be easily tidied away or put it in the boot of the car when going on trips.
KIPSTA SG 500 FOOTBALL GOAL SIZE M – NAVY BLUE/ORANGE – £44.99
Inspire future footballers with this football goal at Christmas. Easy to assemble with no need to use tools or screws, the kids are sure to want to test it out immediately.
With a strong steel and aluminium top corners, this goal is a reliable and resilient option for budding footballers of all abilities.
The sturdy design means the goal is stable on all surfaces, even without stakes, so all the family can enjoy a kick about in the garden after Christmas dinner.
Decathlon has 45 stores in the UK and sells a variety of sports equipment, clothing and accessories perfect for those want to get active or maximise their performance.
For more information, visit www.decathlon.co.uk
7 tricks to keep high sugar foods from sneaking their way into your diet
By Gudrun Jonsson, Author of the international bestseller, Gut Reaction and Dietary Advisor to Nibble Protein (www.nibbleprotein.com)
So, we all know sugar isn't good for us – there's nothing new there. But the problem is that sugar, often in large quantities, is turning up in unexpected places, so it's not always so easy to make the healthiest choices.
Banishing all sugar is not realistic, or indeed much fun. The occasional cheat is pretty fundamental, however, it's important to know when you're cheating, so that you can take control of your diet, and understand what's in the foods you're using to fuel your body.
To explain more, sugar expert Gudrun Jonsson, shares her top tips:
CHECK THE SUGAR PERCENTAGE OF EVERYTHING YOU EAT—YOU'LL BE SURPRISED!
When you look at labels, always check the nutrition values per 100g, as this will give you the percentage of each food group. So, if there is 45g of sugar per 100g, the food is 45% sugar (sounds super obvious, but it's easy to forget it's that simple). This is the best way to compare foods because most products have totally different serving sizes and it means you are comparing all your foods like for like.
NOTE THAT THE NHS DEFINES "HIGH SUGAR" AS FOODS THAT CONTAIN 22.5g OF SUGAR (OR MORE) PER 100g.
This is a really good rough guide to remember when checking those labels. Many snack bars/ balls are a staggering 40%+ sugar! Knowing this means you can choose your cheats wisely and you'll be aware when you're consuming so called "healthy" foods that are actually packed with sugar.
WHEN "ENERGY" IS USED THE NAME OF A PRODUCT, IT'S USUALLY CODE FOR "HIGH IN SUGAR".
Energy bars were originally designed to eat immediately before high impact exercise, when you'd be using up glucose quickly. But if you're eating these at other times (like while sitting in your office or chilling on the coach), you'll just get a ton of extra sugar, or carbs, that your body can't use. Once your body maxes out its carb stores, your body will store the excess as fat. This sugary hit will also send your blood sugar soaring, then crashing, making you feel worse off than before.
DATES ARE SUPER HIGH IN SUGAR, NOT A SUPERFOOD
Yes, they're "all-natural" and they're in absolutely everything, but they're still 65-80% sugar (depending on variety). That means that "healthy" date ball is probably close to half sugar, so watch out!
Instead, switch from date-based snacks to those made with dried plums. Dried plums contain over 40% less sugar than dates, they are the food ranked #1 in antioxidant power, and they provide slow releasing energy. Try award-winning Nibble Protein Bites and Nibble Brownie Bites (www.nibbleprotein.com) which taste like treats, but are very low in sugar and really satiating.
DON'T GET CONNED BY "NO REFINED SUGAR" AND "NO ADDED SUGAR" CLAIMS– THEY CAN BE REALLY MISLEADING
Although whole food sources of sweetness are usually preferable to most refined sugars, because they add benefits like fibre which slows down the breakdown, it doesn't mean that the sugar doesn't count. If a food is high in sugar, it's high in sugar. Many "no added sugar" snack bars and balls are higher in sugar than conventional chocolate bars. Also, many brands use "no added sugar" claims very literally to mean that they just haven't added table sugar– i.e. they are still adding sweeteners like agave.
DON'T GET SEDUCED BY "ALL NATURAL" MARKETING CLAIMS, "ALL NATURAL" DOESN'T NECESSARILY EQUATE TO HEALTHY
Without a doubt, eat "all-natural" foods, but don't assume that means they are healthy—particularly with processed snacks. Just because those millionaire bars are made with "all-natural" ingredients, doesn't make them intrinsically healthy. Remember, the ingredients you use to bake at home are usually all-natural, but you'd never mistake a cake as being healthy. After all, table sugar is made from "all natural" sugar cane (or beets)!
FIRST CHECK THE AMOUNT OF SUGAR USED, THEN THE TYPE OF SUGAR
The amount of sugar is the first priority, next is the type of sugar—i.e. how quickly that sugar will break down and enter your blood stream. Choose Low Glycaemic Index options that break down more slowly, offering a host of benefits from providing sustained energy to improving mood and concentration. The Glycaemic Index rates foods from 1-100, with pure glucose topping the scale at 100 and table sugar coming in at around 60-70. The higher the GI number the quicker your body breaks it down, creating a sugar rush and then a subsequent crash. Many leading snack bars/balls are made with brown rice syrup which sounds healthy, but it has a GI of 98 so we're talking serious sugar rush here. And many popular nut bars are wrapped in pure glucose syrup.
Customer experience takes centre stage this Black Friday and Cyber Monday
London 02.12.2019 – Figures have suggested this year's Black Friday sales have broken buying records in the UK[1], with British consumers heading towards a combined spend of £5.6 billion on Black Friday and Cyber Monday sales this year[2]. The digital era has caused a shift in consumer behaviour, where shoppers now prefer speed and convenience over going in-store to purchase goods. In fact, 92 per cent claim they will buy at least one item over the internet this weekend – this includes the 56 per cent of customers who intend to do all their shopping over the internet.
Despite an increase in online shopping, a PwC study found that 75 per cent of consumers desire human interaction as part of the digital journey[3]. More retailers are therefore investing in assisted intelligence solutions that create a seamless brand experience in order to compete in the competitive online environment, according to Sameer Parvez, Head of Retail & Ecommerce at Teleperformance Group.
Sameer Parvez comments, "With sales predicted to be 800 per cent more than a regular Monday[4], it is imperative retailers have a digital customer experience in place that integrates chatbots with their existing customer interaction channels, alleviating pressure from customer service agents. The demand for chat services is significant, with over 50 per cent of consumers preferring this method of instant communication[5]."
Sameer continues: "As more and more consumers go online, companies that adopt an omni-channel customer engagement strategy can retain an average 89% of their customers[6], deepening the relationship between the brand and the consumer."
Sameer concludes: "In order to stay relevant to consumers who now expect 24 hour communication, retailers must respond to this need and boost their digital online experience by considering a High-Tech, High-Touch approach. This gives shoppers the option to speak to a customer service advisor as well as round-the-clock online chat services."
Christmas – Unlimited golf and three nights festive indulgence at Thorpeness Golf Club & Hotel from £450pp

Tucked away on Suffolk's Heritage Coast, near Aldeburgh, the Thorpeness Golf Club & Hotel is offering three-night Christmas breaks with all meals plus unlimited use of its 18-hole championship heathland course and optional entry into the annual Boxing Day Santa's Cup golf competition.
Arrive on Christmas Eve, play a game of snooker or adventure golf, then cosy up by the fire before joining fellow guests for dinner. Start Christmas Day with a leisurely breakfast and glass of Bucks Fizz, then play a round of golf or take a walk to work up an appetite for the traditional lunchtime feast. On Boxing Day take part in Santa's Cup golf competition or, if you are feeling invigorated head to Aldeburgh and join hardy souls for their annual swim in the chilly North Sea!
The three night Christmas package is priced from £450 per person based-on two sharing; to book call 01728 452176 or visit www.thorpeness.co.uk.
Best green Christmas gift – vegan CBD infused Jelly Domes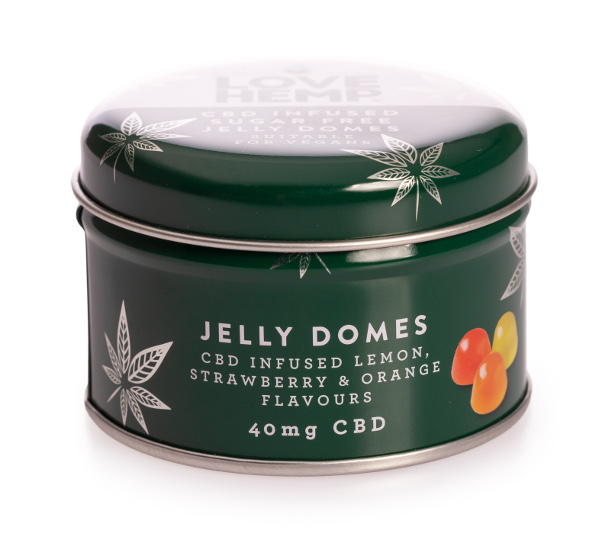 Love Hemp, the UK's leading range of premium and trusted CBD products, has launched its own vegan and sugar free CBD infused Jelly Domes.
Each 60g tin of Jelly Domes contains 40mg of CBD and flavours include Orange, Strawberry and Lemon. Take 1-4 Jelly Domes when needed and do not exceed 20 sweets per day. Price £4.99.
www.love-hemp.com/collections/edibles/products/cbd-infused-jelly-domes
Love Hemp is 100% THC free, every product has been third party tested under strict laboratory conditions and comes with a guaranteed CBD concentration. The brand has a 5-star rating on Trustpilot.
Love Hemp's other products this Christmas include:
LOVE HEMP CBD INFUSED FACE MASK
This is the UK's first CBD infused face mask. Made with advanced nano-emulsified CBD, our CBD 100% cotton face mask is a super-charged sheet mask infused with THC free hemp oil and plant extracts to promote healthy hydrated skin. Suitable for all skin types.
Potent cannabinoid antioxidants work to undo skin damage from pollution, sun and various environmental factors.
Price: £9.99.
LOVE HEMP CBD CHOCOLATE BITES
Smooth and well-balanced dark chocolate balls infused with CBD rich hemp extract. Available in dark chocolate and malt milk chocolate. Each serving is rich in a full spectrum of natural cannabinoids, terpenes, flavonoids and phytonutrients.
Price: £14.99 for 100g.
LOVE HEMP BODY SALVE
Our deep conditioning CBD infused Body Salve is hand-blended and made with organic ingredients. Apply a thin layer and massage thoroughly into affected areas of the skin. Popular before and after exercise. Price: £29.99 for 50ml.
LOVE HEMP WATER
Love Hemp was first to market with its patented natural spring water infused with CBD hemp droplets. Stocked by Holland & Barrett, Ocado, WHSmith and Sainsbury's, it is suitable for all ages because it is 100% THC free. Price: £1.99 for 500ml.
LOVE HEMP CBD OIL – NEW STRENGTHS AVAILABLE
Our CBD Oils are available in a variety of strengths ranging from 3% to 40% CBD. Choose from Peppermint, Lemon, Orange or Natural. Prices start from £19.99.
LOVE HEMP CBD OIL SPRAY
Our CBD Oil Sprays are conveniently bottled in a neat and sleek atomiser spray and come in four flavours – Natural, Peppermint, Orange and Lemon. Prices start from £19.99 for a 200mg/ 30ml Oil Spray.
Visit www.love-hemp.com
About Love Hemp
Love Hemp was established in 2015 by London entrepreneurs Tony Calamita and Thomas Rowland.
All Love Hemp products are certified THC free, third party tested under strict laboratory conditions and have a guaranteed CBD concentration.
The brand is proud to operate in a regulated way in an unregulated market.
New product development is at their heart and Love Hemp was the first functional spring water in the UK to be infused with CBD. Oils, sprays, vapes, chocolate, jelly domes and beauty products including the first CBD infused face mask and body salves have all followed.
The brand has secured a number of notable listings with leading retailers and has been flagged as an on-trend wellbeing brand to watch by national media.
DON'T GET YOUR SNICKERS® IN A TWIX® – BOUNTY®LOVERS ALSO LOVE BRUSSEL SPROUTS!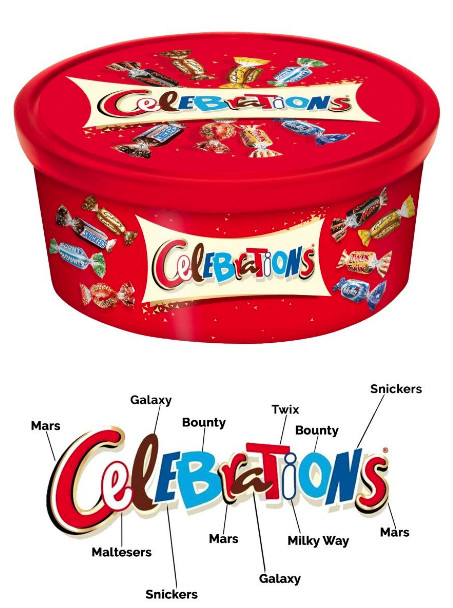 As the festive season approaches, Mars Wrigley UK has delved into your Christmas habits…
2nd December 2019: Every year the nation is divided on what makes the perfect Christmas Day. As a brand behind much of this debate, Mars Wrigley UK has taken matters into its own hands to poll Brits and reveal the top festive CELEBRATIONS® – the treat that truly polarises the nation.
There are debates year-on-year surrounding the hotly contested BOUNTY®,with 30 per cent of a survey of 2,000 Brits claiming it was their least favourite CELEBRATIONS® sweet. However, the new research also shows that for almost one fifth of the nation (19%), BOUNTY® is their top choice this festive season – along with Brussel sprouts!
While these BOUNTY® hunters' taste buds may be hotly contested, 20 per cent of the coconut loving fans also have a liking to the controversial Brussel sprout. Indeed, if you're concerned about food waste this holiday season, be sure to invite a BOUNTY® fan to your table.
Roast potatoes came out on top in terms of people's top three favourite foods of Christmas dinner (41%), which was followed by turkey (33%), pigs in blankets (31%) and stuffing (20%).
Before you jump into your Christmas day debates, the survey also revealed that despite some of the nation turning their nose up at the coconut chocolate, one in five (20%) of those who voted against the treat hadn't tried a BOUNTY® in over five years.
But let's not forget about the rest of the tub – MALTESERS® Teasersare the nation's favourite (22%), closely followed by GALAXY®Caramel (21%). Mr. and Mrs. Claus can't agree on their Celebrations favourites with over a quarter (28%) of women declaringMALTESERS® Teasers as their favourite, while over a fifth (21%) of men admit that GALAXY® Caramel is their favourite CELEBRATIONS® treat.
Hannah Vose, CELEBRATIONS® Senior Brand Manager, Mars Wrigley UK said: "Every year we enjoy seeing the debates rage about the nation's favourite CELEBRATIONS®, although it was surprising to see that the Brits who opted against BOUNTY® hadn't eaten it for a number of Christmas'. It's not uncommon for our sense of taste to change over time, so whether you're adverse to BOUNTY®, or even Brussel sprouts, we'd suggest you give it a chance this holiday season – who knows, you could be in for a Christmas miracle!"
The findings also revealed that six in ten (61%) of Brits weren't aware of the hidden meaning behind the CELEBRATIONS® logo. While obvious to some, the letters that make up the CELEBRATIONS® logo actually correspond with the fonts from the range of chocolates inside.
Whatever your favourite, CELEBRATIONS® is carefully mixed to ensure there's something for everyone, so it is perfect for sharing.
Top tips to be the perfect gift giver

Yiannis Faf, Co-founder, WhatWeWant (www.whatwewant.co.uk)
New research from crowdgifting app WhatWeWant has revealed that more than half (53%) of UK consumers have received unwanted gifts last Christmas.
This inevitably means widespread disappointment for recipients, with a shocking 43% admitting to taking their unwanted gifts to a local charity shop, while 41% used their unwanted presents as gifts for other people. But some unhappy recipients do not even bother to recycle their gifts, with one in five (20%) admitting to throwing their gifts straight in the bin.
Do you want to make sure your gift avoids such an unfortunate fate this festive season? Well, here are five top tips to ensure your presents are a resounding success:
Plan ahead
We all lead very busy lives, and it's too easy to leave your present purchases until the very last minute. However, planning ahead gives you plenty of time to do your research and find out exactly what your friend or family member wants.
Stick to a budget
Did you know, 34% of gift-givers overcompensate for a lack of good idea by completely blowing their budget? Throwing money at a problem is not the solution; as much as your loved ones enjoy receiving presents, it's unlikely they'd be happy with you going into debt for their sake. Buying something that is too expensive leaves both the giver and receiver in an awkward situation, so create a budget and stick to it.
Join forces
They say two heads are better than one, but what about five or six? If you're struggling for a gift idea, why not collaborate with other friends and family members. The benefits speak for themselves: nobody overspends and, most importantly, it allows you to buy someone something special that they'd never purchase for themselves. Win-win!
Don't be shy, just ask
Perhaps the best way of avoiding giving an unwanted present is to actually ask the recipient what they want. With 50% of consumers dropping hints to loved ones in the run up to Christmas, asking them outright will make sure the perfect gift is not lost in translation.
Think outside the box
Heading straight to the usual online or high-street outlets might seem like a failsafe gift-giving option' however, don't be afraid to think a bit differently. With almost half (48%) of gift-givers preferring an experiential gift over material items, why not consider a spa treatment, restaurant voucher or gig tickets instead?
Yiannis Faf is co-founder of the crowd-gifting app, WhatWeWant. The app, which Yiannis created alongside his family, allows users to create a gift for an upcoming event for themselves, or for someone else. Users can contribute to gifts as well as notify their friends and family to contribute to their own gifts. Once enough has been raised, users simply use the money to buy their dream gift, cutting out a lot of stress, wasted money and unwanted gifts.
WhatWeWant is now available to download on iPhone and Android.


THE NEW ADVANCED COLLAGEN SUPPLEMENT DEVELOPED FOR ANDY MURRAY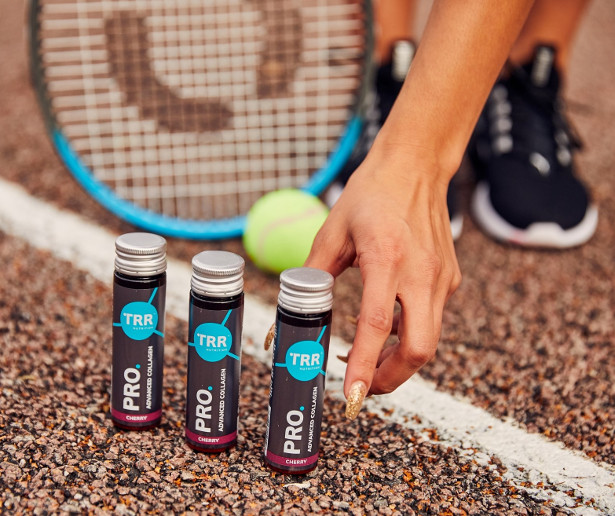 FACEBOOK | TWITTER | INSTAGRAM
iIf you're serious about sport and looking for a reason to try the new TRR Nutrition Advanced Collagen Supplement developed for Andy Murray, now's the time.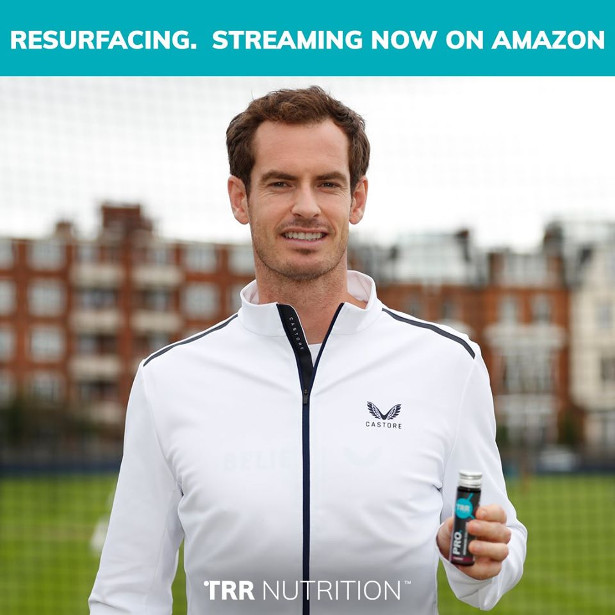 Packaged in neat individual 50ml bottles and designed to be taken as a daily 'shot' TRR Nutrition PRO Advanced Collagen Daily Liquid Supplement has been formulated with key ingredients such as marine collagen, turmeric, glucosamine, hyaluronic acid and copper and vitamin C.
With ingredients that support joint and bone health, the immune system and help with energy levels when training and resting*, this is the ultimate sports supplement for serious athletes.Used as part of a daily regime Advanced Collagen will help to maintain their health and fitness levels.
High in protein and formulated with stevia, the cherry flavoured, daily liquid supplement is certified with Informed-Sport certification program for sports supplements which means it is tested for banned substances. This program provides athletes with the assurance that the product has been tested for a wide range of substances prohibited in sport. The brand is subjected to a rigorous registration process and every batch is tested prior to its release for sale.
Drink one 50ml bottle per day. Shake well before use. Do not exceed recommended dose. Products may be used for as long as required with a regular intake recommended. Food supplements should not be used as a substitute for a balanced and varied diet and a healthy lifestyle.
*. Copper and vitamin C contribute to the normal function of the immune system and to normal energy-yielding metabolism. Copper contributes to the maintenance of normal connective tissues. Vitamin C contribute to normal collagen formation for the normal function of bones and cartilage.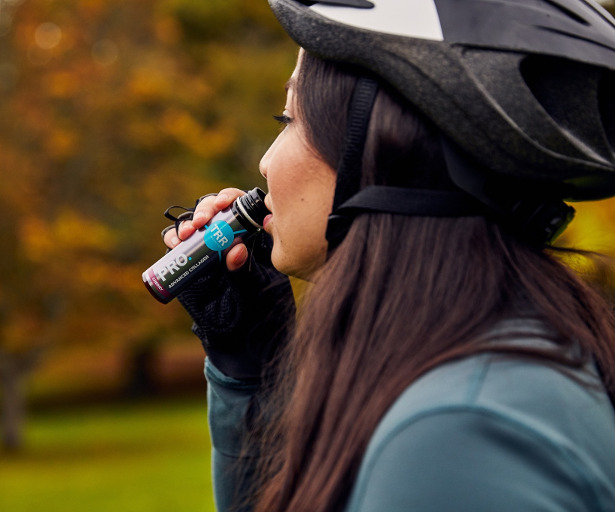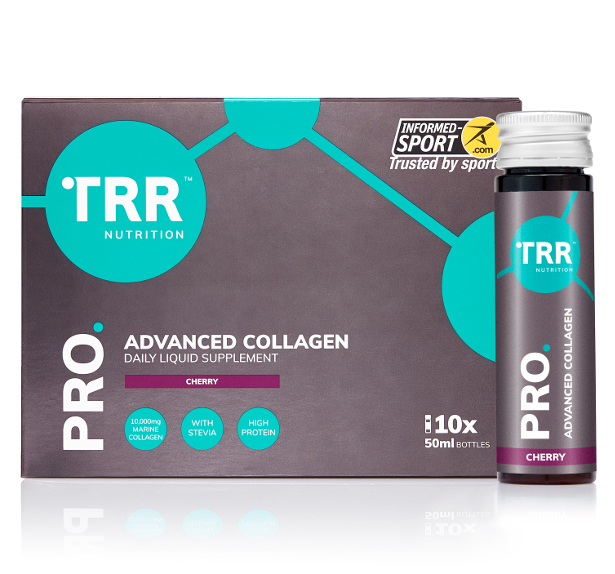 Fifth & Blue
fifthandblue.com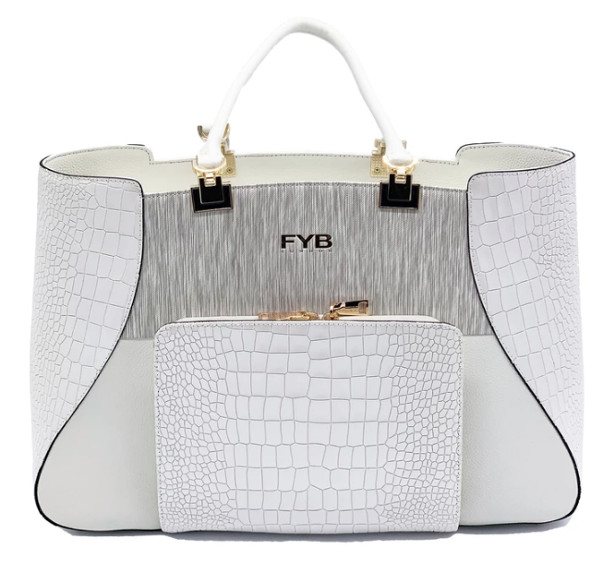 Women's
Smart Tech Travel Bag (£345)
Voice Enabled Smart Sunglasses (£219)
Bluetooth, Necklace Earphones (£189)
Travel Smart Tech Wallet (£129)
Contactless Payment Ring (£99.99)
Selfie Smart Tech Wallet (£75)
Men's
Non-Iron Shirt (£75)
NFC Enabled Smart Tech Bag (£259)
Voice Enabled Smart Sunglasses (£219)
Travel Smart Tech Wallet (£129)
Contactless Payment Ring (£99.99)
Selfie Smart Tech Wallet (£75)
About Fifth & Blue
With Fifth & Blue, Seetal scours the globe to find the best independent designers and innovators of stylish thoughtful tech with the consumer in mind. Products include everything from contactless payment rings, to smart tech handbags with Bluetooth connectivity for proximity alerts and a biometric fingerprint lock.
Her aim is to raise awareness that wearable, fashionable tech is more than just smartwatches and health trackers and wants to give designers a platform to showcase their innovations and offer consumers a choice of stylish wearables that suit their needs and solve a pain point, so they can not only look smart, but live smarter.
Celebrated England, Manchester United and now Derby County footballer Wayne Rooney is set to appear in a rare TV interview on Back of the Net, which airs tonight on Prime Video.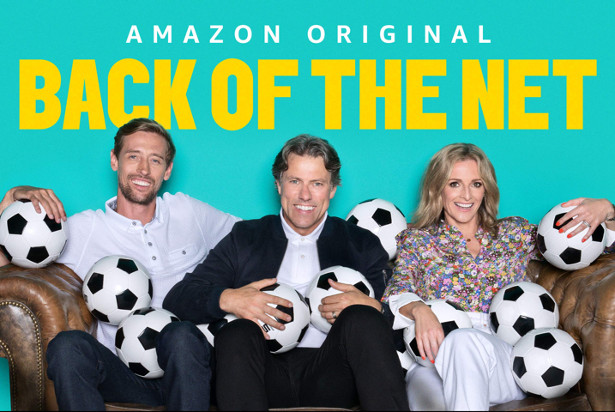 The footballer joins hosts Peter Crouch, Gabby Logan and John Bishop to discuss breaking records, borrowing money from Gazza, his favourite films, plus his predictions for Wednesday's Merseyside Derby.
Talking of being a confident young player in the Premier League at just 16, Rooney, who took his place in the Derby Country dugout for the first time this weekend, reveals: "I've always been confident. The minute I got into Everton's first team I knew I was the best player. That's not me being cocky. We just had a very bad team at the time!"
Following an occasion when Paul Gascoigne visited the team in the dressing room, he recalls: "I remember Gazza coming to see us in the changing room and asking 'Is anyone going out tonight? I'll give you a bit of money'. Me being confident I say 'yes', and Gazza came up to me and gave me £40. It was only a few years ago when I saw him again, he asked for his £40 back…!"
Despite breaking multiple records through his illustrious career, Rooney isn't motivated by them, adding: "I'm sick of getting records. I got [youngest player to score at the Euro's in 2004], and it was broken 4 days later. I was the youngest player to score in the Premier League, then James Milner broke it about a month later. I just set the bar and then people come and take them."
Asked what Wayne was like to have around when playing for England, Peter Crouch notes that he "was just bubbly all the time. There was no chill, whatsoever. He always had a film on or something."
…and what were those films? Rooney reveals his favourite movies: "Oliver!, Titanic, I've got a few favourite films. My kids started watching 'Flushed Away' and I watched it with them, and it was actually alright. I liked it."
Looking ahead to the Merseyside derby this Wednesday, which will air live on Prime Video with coverage starting at 8.15pm, Rooney predicts: "I think Everton will get a draw. The way it has been going has been tough. I think they'll pull together. It's a massive game for the city and, if Everton win, it could stop Liverpool winning the title."
Wayne Rooney's legendary bicycle kick goal for Manchester United against Manchester City has also been brought to life on The Thames using London's famous Tower Bridge as a giant goal. The dramatic recreation marks a national poll to decide the best ever Premier League goal, celebrating the kick off of Premier League football on Amazon Prime Video this week.
The athletic strike scored in February 2011 was named the best Premier League goal of all time in a comprehensive Amazon poll of British football fans, ahead of Prime Video's live and exclusive broadcast of twenty Premier League matches this December, with the first games kicking on tomorrow night. The goal, which pipped world class strikes by David Beckham and Dennis Bergkamp into top spot, was brought to life in a spectacular sculpture, with Rooney and keeper Joe Hart each standing 12ft tall on a 5,000 square foot segment of pitch and the iconic landmark Tower Bridge standing in for the Old Trafford goal, the size of 140 standard football goals.
Dancing into the Best Celebration category was Peter Crouch for his signature robot dance with 19% voting for him. The recently retired player and Back of the Net host even headed to The Thames to collect his award and kicked a ball towards the Tower Bridge goal before re-enacting his winning celebration.
This episode of Back of the Net will be available this evening, only on Amazon Prime Video.
The Draft Top
www.drafttop.com/ + https://www.kickstarter.com/projects/drafttop/draft-top-and-drink-topless?ref=nav_search&result=project&term=draft%20top\
Pic credit Sean Kelly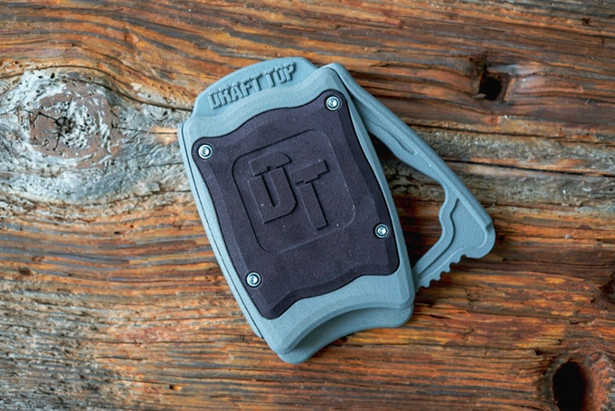 There shouldn't be a layer of aluminum between you and your beer. Draft Top cuts the entire top of the can off, so you can enjoy the aroma of your drink — instead of that harsh aluminum smell. This revolutionary tool is for beverage drinkers who want full flavor in the convenience of a can. It's perfect for camping, beaches, tailgates, or those victory drinks with the team. Show off that craft whale can or mix your rum in a coke can. Drink Topless, you'll enjoy what cans have to offer!
PELI releases its NEW Mobile 0450 Tool Chest GEN 2 with Robust Drawer System
From Military users to industry professionals and civilian use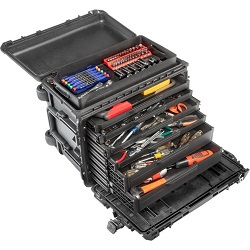 Barcelona, November 2019 – PELI Products the leader in the design and manufacture of high-performance protective cases and advanced lighting systems, is proud to reveal the Mobile 0450 Tool Chest GEN 2. Initially developed for the Military Industry, with its level of protection and capability to organize hand tools and accessories it is the perfect partner for mechanics and service technicians that need to work under the hardest conditions.
PELI took its robust Mobile Tool Chest and made it even tougher!
Now featuring an aluminum rail slide system, each tray slides out into a secure position for easy access of all your tools including screwdrivers, wrench, lineman's pliers, hammer, mallet, nuts, and screws and can be effortlessly removed for repositioning or cleaning. The robust design has been tested for water submersion, extreme temperatures, and drop tested from 1.5m. This case can take a beating while keeping your tools intact. Plus, two way handles associated with the extendable trolley handle and rough terrain wheels take the strain off of transport.
The Flexibility and Security of New Mobile 0450 Tool Chest GEN 2
The 0450 Tool Chest Case combines the flexibility of 6 (4 shallow drawers and 2 deep drawers) or 7 (6 shallow drawers and 1 deep drawer, coming soon) removable tool drawers designed for a multitude of configurations with the mobility and benefits of a PELI Protector Case™. Additionally, the top compartment features a removable utility tray and a lid that opens 180 degrees to create a mobile work-space, capable of holding up to 22 kg of weight.
For case security, two-hybrid, double-throw latches with butterfly compression technology and two extra standard latches, work with a polymer o-ring in both lids to secure the case and maintain its watertight seal. Tool theft prevention comes in the form of extra-large, tamper-resistant, stainless steel padlock protectors. The case also sports two automatic pressure equalization valves (one in each compartment) that prevent vacuum lock and make the case easier to open at extreme altitudes.
Like all PELI products, the NEW 0450 is covered by the PELI Products Legendary Guarantee of Excellence *.
*Where permitted by Law
For more information please visit: www.peli.com/eu/en/product/cases/mobile-tool-chest/protector/0450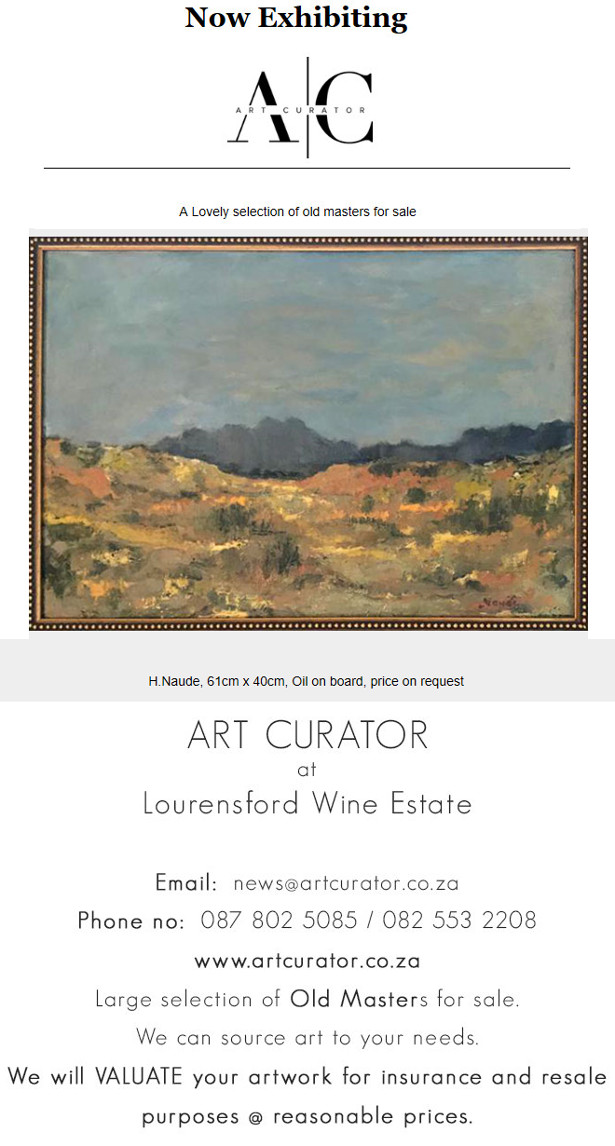 Give the gift of golf this Christmas!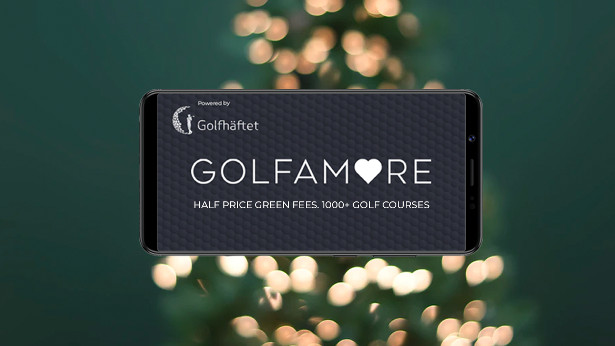 The holiday season is upon us, and with that follows shopping for Christmas gifts. This year, why not gift you golfing friends and family with a Golfamore membership for just £24? A golfing present like this will have them teeing off 2020 with adventures to follow, giving them massive discounts on more than a thousand of the best golf courses in the UK and across Europe.
During this festive season, Golfamore's is happy to announce and exclusive, limited discount of 50% off their yearly membership, reducing the normal price of £49 to an astounding £24. This means that for a price of less than 6 golf balls, you will not only give great savings on green fees, but also the gift of fun and good times. With Golfamore your loved ones can enjoy half price green fees at courses such as Cottesmore Golf, Macdonald Portal-Championship Course and Carden Park, as well as premium courses like Parador El Saler, Vistabella Golf, and Chaparral Golf.
Golfamore is celebrating its U.K. launch with this one-off offer that will bring the recipient so much more than just the gift of golf. This offer is an opportunity to gift someone you love the gift of adventure while exploring newfound greens and different pastures. Golfamore is ideal for those who have tired of playing the same course every weekend, for those travelling abroad to golf, and also for those looking to start golfing without wanting to pay the expensive course fees.
With it's vast offering of partnering golf courses, Golfamore is the market leader in Europe, and has made golf an affordable sport for everyone with its offer of cut price green fees. And with this year's Christmas offer you can give the unique gift of access to Golfamore's vast amount of partnering golf courses, at a massive discount.
Address to campaign site: www.golfamore.co.uk/christmas
GIVE THE GIFT OF CONFIDENCE THIS CHRISTMAS
THE TWINS KEEPING UK CELEBRITY ASSETS PERKY
BRITISH INGENUITY IS BEHIND THE HOT CELEBRITY SECRET TO BOOB-BARING, GRAVITY-DEFYING RED CARPET LOOKS