The new lorikeet design and the broader Ugly Xmas Rashie collection come in adults' and children's sizes, are unisex, and are available for purchase online at uglyxmasrashie.com.au and at Myer.
First launched in 2015 to drive skin cancer awareness, the Ugly Xmas Rashie sold out within 48 hours and has since become an Aussie tradition, releasing a new design each year
Proceeds from the rashie raise valuable funds for Cancer Council Queensland, to continue research, patient support and prevention programs.
This year, Ugly Xmas Rashie debuts a new rainbow lorikeet design in a green colourway, joining past designs featuring Aussie wildlife including koalas, kangaroos and cockatoos
Skin cancer accounts for the largest number of cancers diagnosed in Australia each year and melanoma is the most common cancer in Australians aged 12 – 24.
The new lorikeet design and the broader Ugly Xmas Rashie collection come in adults' and children's sizes, are unisex, and are available for purchase online at uglyxmasrashie.com.au
More stats from Cancer Council Queensland:
Skin cancer accounts for the largest number of cancers diagnosed in Australia each year.
Melanoma is the most common cancer in Australians aged 12 – 24.
UV radiation is responsible for 99 per cent of all non-melanoma and 95 per cent of melanoma skin cancers.
Cancer Council research shows that even though almost 90 per cent of Australian adults don't attempt a suntan over summer, over 60 per cent still report having suntanned skin over summer, indicating a need for improved sun protection practices.
At least two in three Australians are diagnosed with skin cancer before age 70.
Cancer Council Queensland recommends sun protection whenever the UV level is three and above, which is all year round in Queensland.
If you see any spots on your skin that have changed in size, shape or colour, that itches or bleeds, looks unusual or that you do not think was there before we recommend that you see your GP immediately.
Titanic Spa boasts eco credentials like no other. Included in these are the spa's zero plastic initiative, solar panels to generate electricity and its own private borehole 100 metres below the earth's surface to provide pure Yorkshire water that is filtered in to the spa.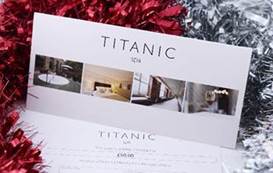 Nestled deep within the Pennines, the UK's first and original multi-award winning eco-spa is a beautifully restored textile mill offering state-of-the-art health and wellbeing facilities. Known as a luxury haven and a firm favourite amongst celebrities, the spa provides excellent treatments by advanced professionals and maintains a truly unique, peaceful atmosphere.
Whether it is a girly weekend away or a decadent spa day, what could be better than giving the gift of relaxation? Plus, guests will be safe in the knowledge that a stay at Titanic Spa will not only be indulgent but ethical too.
Vouchers are available for spa treatments and experiences as well as £25 and £50 values are available.
For further details or to purchase visit www.titanicspa.com
The Animal Emergency Service First Aid Book – A Guide to Common Pet Emergencies – is truly the gift that keeps on giving.
This book is the A-Z of pet emergencies and is a great gift for under $30. A guide to everything from how to give your pet CPR, tips on transporting your sick or injured pet to the vet, and the vital signs of observation – this A5 sized 'bible of pet first aid' is the perfect size to pop in the car or in your handbag and travel with you wherever your pets do.
Honing in on illnesses and injuries such as allergic reactions, bite wounds, breathing difficulties, choking, fractures, heat stroke and much, much more, the book is written by the best emergency vets in Australia residing at Animal Emergency Service – who have four after-hours emergency hospitals across the South East seaboard and 1 emergency hospital (Perth Vet Emergency) in Perth.
Give the Gift of the World's First New Spa of 2020
For those looking to give the gift of something quite unique, The Spa at Carden – Cheshire's brand new world class £10m luxury spa which is set to be the first spa opening of 2020 – has released its luxurious Christmas gift vouchers available for spa days and spa breaks. Now available to purchase online, a number of select vouchers will offer guests the opportunity to secure a visit for their loved ones (and themselves) ahead of the much anticipated January 6th opening.
The vouchers are beautifully gift wrapped and then posted or can be sent via email for any last-minute Christmas shoppers looking for the ultimate gift. They are valid for 6 months after purchase, so there is plenty of time to book in the perfect date.
The 4,500 sq. m standalone spa is set within the 1,000-acre grounds of the privately owned, award winning Carden Park Hotel and will offer a superior service and a spa experience like no other and a world of opulent facilities inside and outdoors, which include two large vitality pools, a glamorous beauty lounge, soothing relaxation spaces and one of the UK's largest spa gardens offering an expansive multi-sensory experience of wellbeing with numerous thermal experiences and an all-weather Bollinger champagne bar.
Visitors will love the spacious interiors comprising warm earthly tones, feature walls and contemporary statement furnishings that give a sophisticated but relaxing ambiance. The mood lit relaxation room complete with floor to ceiling windows offers sweeping views over the Cheshire landscape as does the elegant first floor restaurant.
Ideal for you and your Significant Other: Bollinger Experience Stay for two people – £720.00
Includes:
Overnight accommodation with a bottle of Bollinger Champagne and matching glasses for you to enjoy or take home with you.
Breakfast
Dinner in Redmond's restaurant
A glass of Bollinger on arrival in the spa.
Relax with UNLIMITED use of the Spa Garden and Thermal Experiences on the day of arrival.
2x 60 minute Spa Treatments each. (Choose from Five Element Aroma Massage, Ho-Leaf and Muscle Melt Massage, Green tea and Aloe Cleansing Facial, OSKIA Revitalising Facial or Mindful Moments.)
Receive your very own Bollinger Robe and Flip Flops to take away.
Ideal for your Parents: Bollinger Experience Day for two people – £240.00
Includes:
Enjoy a glass of Bollinger on arrival in the spa
Relax and use of the Spa Garden and Thermal Experiences from 10am and 5pm
2x 60 minute Spa Treatments each. (Choose from Five Element Aroma Massage, Ho-Leaf and Muscle Melt Massage, Green tea and Aloe Cleansing Facial, OSKIA Revitalising Facial or Mindful Moments.)
Receive your very own Bollinger Robe and Flip Flops to take away.
Ideal for that special friend: Afternoon Spa Experience – £115.00
Includes:
Arrival Refreshments from 1pm
Use of the Spa Garden and Thermal Experiences between 1:30pm and 5:30pm
Afternoon Tea in Elements Restaurant
A comfy robe to relax in
A pair of Spa at Carden flip flops to take home
A 50 minute Spa Ritual treatment (Choose from Calming, Soothing, Nurturing, Revitalising, Shimmering, Rejuvenating)
www.cardenpark.co.uk
Give your loved ones the gift of relaxation this Christmas at Armathwaite Hall Hotel & Spa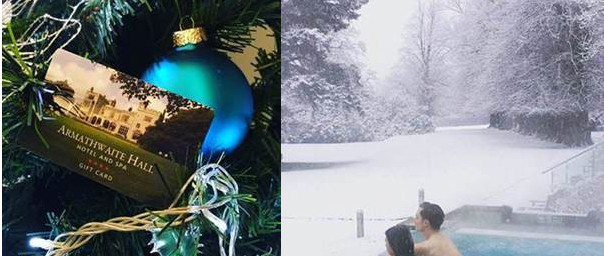 Time to Indulge
£135.00
Enjoy full day access to the luxurious spa facilities which include – the outdoor hot tub, 16m infinity pool and tranquillity terrace all offering stunning views of the glorious woodland – followed by an 85 minute treatment from the spa's extensive treatment menu. Guests can then delight in a 2-course light lunch at the hotels Courtyard Brasserie which offers a contemporary menu with a relaxed atmosphere whilst sipping on a class of complimentary prosecco.
Time to Unwind
£99.00
Enjoy four hours access to the luxurious spa facilities which include the outdoor hot tub, 16m infinity pool and tranquillity terrace all offering stunning views of the glorious woodland whilst sipping on a class of complimentary prosecco. Guests can then choose a 55- minute treatment from the spa's extensive treatment menu.
Time to Relax
£50.00
Enjoy four hours access to the luxurious spa facilities which include the outdoor hot tub, 16m infinity pool and tranquillity terrace all offering stunning views of the glorious woodland whilst sipping on a class of complimentary prosecco. Guests can then delight in a 2-course light lunch at the hotels Courtyard Brasserie which offers a contemporary menu with a relaxed atmosphere.
HAVE A VERY MERRY CHRISTMAS TREE
www.christmastreeworld.co.uk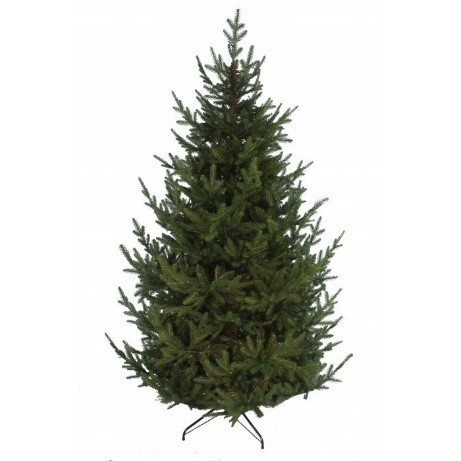 – Find some fantastic deals on Christmas trees this year
– High-quality, stylish and affordable Christmas trees ranging from 4ft to 40ft
Christmas wouldn't be the same festive occasion without investing in a Christmas tree to help spread cheer and joy. This can be a big decision for families, so it's important to make the perfect choice.
Christmas trees are a focal point for festive decor whether it be placed outdoors or in, so it's important to pick a style and size which suits. Christmas Tree World has a fantastic selection of premium artificial trees, ranging from 4ft to 40ft – meaning there is a size to fit all.
The Ultra Mountain Pine
The Ultra Mountain Pine Christmas tree offers an exceptionally realistic look, with contoured branches which extend full and bushy tips to make this tree stand out.
It's the perfect choice for families who want a traditional look this Christmas. Choose from the unlit or pre-lit version, which has built in LED lights for those who want to keep decorating quick and simple.
This model is available in a range of sizes from 4ft to 10ft and comes with attached hinged branches which are easy to assemble.
RRP from £53.99, with a range of size options available.
The Arbor Ultima
Make a statement this year with the Arbor Ultima Christmas tree, designed with compact PE foliage to create a full-looking tree.
This tree is easy to assemble thanks to the attached hinged branches, whilst the folding metal stand ensures it has a solid base. Designed in new-shoot green to add a fresh colour to this impressive tree, it's the perfect choice for families who love a modern look.
Available in a range of sizes from 4ft to 12ft, this traditional tree is great value for money.
RRP from £59.99, with a range of size options available.
The Mountain Pine Tree
The realistic Mountain Pine Christmas tree is a great festive choice. It has long, life-like branches which have up-swept tips and are designed to impress.
It's the perfect platform to decorate with some sparkly decorations, such as lights, baubles and other colourful trinkets to create an extra special Christmas.
With easy to assemble hook-on branches, this affordable tree is available in a range of different sizes, from 4ft to 14ft.
RRP from £32.99, with a range of size options available.
The Ultra Pre-Lit Devonshire Fir
If the family is looking for a realistic bushy branched Christmas tree, then look no further than the Ultra Pre-Lit Devonshire Fir. The natural dark green silhouette is a very popular design and gives this tree a truly festive feel.
With a choice of warm white or multicoloured LED lights, this tree makes decorating an easy task so you can concentrate on picking your favourite festive trinkets and baubles to finish the look.
This tree is available in a range of different sizes, from 4ft to the 12ft option.
RRP from £69.99, with a range of size options available.
The Woodland Pine Tree
A popular choice for families who love the look of a real and bushy Christmas tree is the Woodland Pine. The extra full branch tips ensure there are no gaps to create a fuller look.
Simply hang some beautiful ornaments and lighting to help bring the festivities indoors and bring the tree to life.
Available in a range of different sizes, this affordable tree ranges from 3ft to the impressive 20ft option.
RRP from £23.99, with a range of size options available.
The Pre-Lit Green Classic Pencil Tree
This stylish Pre-Lit Green Classic Pencil Tree is designed with elegance in mind making it the perfect choice to help spread Christmas cheer amongst family and friends.
The slim fit pencil design is ideal for those with smaller indoor living areas and is perfectly on-trend. The delicate branches are the perfect platform for hanging delicate decorations whilst the fitted LED lighting makes decorating an easy task.
Suitable for all size homes, this magical tree is available in a range of sizes from 4ft to 8ft.
RRP from £47.99, with a range of size options available.
The Snowy Alpine Tree
Create your own winter wonderland at home with the realistic Snowy Alpine Tree – perfect for capturing the magic of Christmas.
Quick and easy to assemble, this tree looks beautifully authentic with fluffy snow and green branches, requiring little decoration. It is a great model to hang your sparkly decorations and comes in a choice of unlit or pre-lit.
This mystical tree is available in a range of sizes from 5ft to 8ft.
RRP from £65.99, with a range of size options available.
The Vesuvius Fibre Optic Fir
The Vesuvius Fibre Optic Tree creates a beautiful standalone spectacle in the home and will certainly make a statement this year.
Adorned with pre-lit colour changing fibres which have seven different colour settings, this tree will bring a colourful glow to any room and make a striking centerpiece this Christmas.
Available in a range of sizes from 3ft to 8ft, this show stopping tree is excellent value for money.
RRP from £35.99, with a range of size options available.
Blossom Tree
The Blossom Tree is a contemporary alternative to the traditional Christmas tree and will certainly impress this year.
With striking LED lights which glow through flower branch tips, this tree is a great choice for indoors and out and is guaranteed to bring a warm glow to any space.
Available in a sizes from 40cm to 3m tall, this impressive LED tree will make a great choice.
RRP from £35.99, with a range of size options available.
Don't Eat the Scraps: and other powerful "Jules' Rules" for Success in any New Relationship! Author Jules Price!
Buy on Amazon here >> www.amazon.co.uk//dp/0578590905/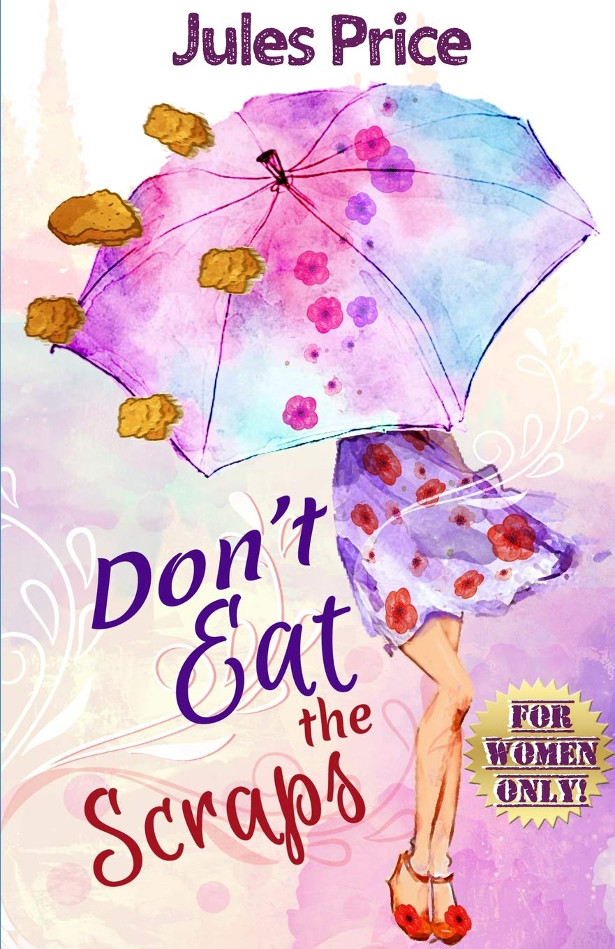 "Don't Eat the Scraps" describes the crucial and (as of now!) unknown theory of a behavior that men exhibit in the first six to eight weeks in dating. Women everywhere find themselves scratching their head, asking themselves the chin-quivering question, "Where did it all go wrong?"
In a lighthearted, provocative and hilarious way, Jules lays out all the things that women need to know in order to navigate, step-by-step, through the first months of any relationship, armed with some of the soundest Jules' Rules dating advice they'll ever receive to overcome future hurdles (and scraps!). It is a one-stop guide to thriving in the murky waters of the dating world… and have a few out-loud chuckles along the way.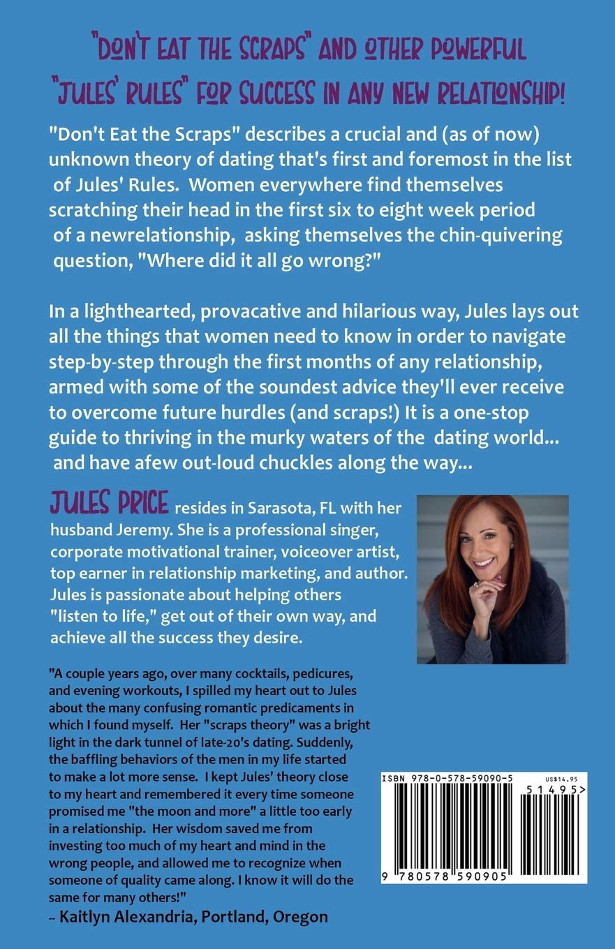 Why aren't MEN allowed to read the book, you ask? It is not a male-bashing book by any means! But if they were to become aware of their own unintended pattern of scrap-flinging behaviors, they would start implementing anywhere from minuscule to dangerously large changes that would ultimately affect the entire balance of this delicate relationship equation.
Armed with this new alarming knowledge, men's behavior would most certainly morph into some kind of odd and unique strain of the original virus that would be much harder to identify, combat, and eventually eradicate! We simply need more women to understand that this pattern exists so that we don't misconstrue their intentions, and we can all live harmoniously.
So please, for the sake of all man and womankind, no men allowed…
A MUST-READ, hilarious and considerate insight into how men and women interact and ultimately misunderstand each other's intentions. Here's the secret key to go from "Scrappiness" to "Happiness!!"
About Jules Price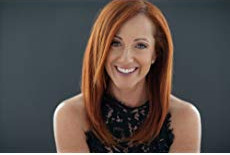 Jules Price grew up outside of Washington, D.C. She received a bachelor's degree in psychology and music at Connecticut College, and then moved to New York City to pursue her passion of singing and theatre. She performed professionally for 15 years in musicals and operettas, including the National and International Tour of The Sound of Music as "Maria" throughout the U.S., Canada and Korea, and then understudied Marie Osmond in the role throughout Singapore, Bangkok, and Hong Kong. She currently still performs with the New York City Ballet as a principal singer in West Side Story Suites.
Jules relocated to Sarasota, FL with her husband Jeremy, the chef/owner of Innovative Dining, a boutique private dining and catering company. It was there that she was first introduced to an online greeting card and gift business, having received a birthday card and gift card from someone she'd never met. With no previous background in the profession, Jules instantly saw the value of the tool and the exciting opportunity it presented. She moved forward with focus, enthusiasm, and a desire to help and support others. This business opened up an unexpected worldwide platform to voice her down-to-earth and relatable advice and experiences.
Her inspirational mindset, quirky sense of humor, and ability to empower and inspire people into action has created a wide impact across both business and personal realms. She continues to be a corporate motivational trainer, voiceover artist, top earner in relationship marketing, and author of her first book, "Secrets from the SOC Drawer." Jules is passionate about helping others to "listen to life," get out of their own way, and achieve all the success they desire.
About the book:
"Don't Eat the Scraps" and Other Powerful Secrets For Success In Any New Relationship!
The little-known but powerfully dangerous concept of the "Scraps Theory" as outlined by Jules Price may save that exciting new blossoming relationship that suddenly takes a downturn, or may be the pivotal turning-point for that one friend of yours who can't seem to find that great guy you know she's destined to eventually discover! "Jules' Rules" is your one-stop guide to navigating and thriving in today's dating world… and have a few out-loud chuckles along the way.
Buy on Amazon here >> www.amazon.co.uk//dp/0578590905/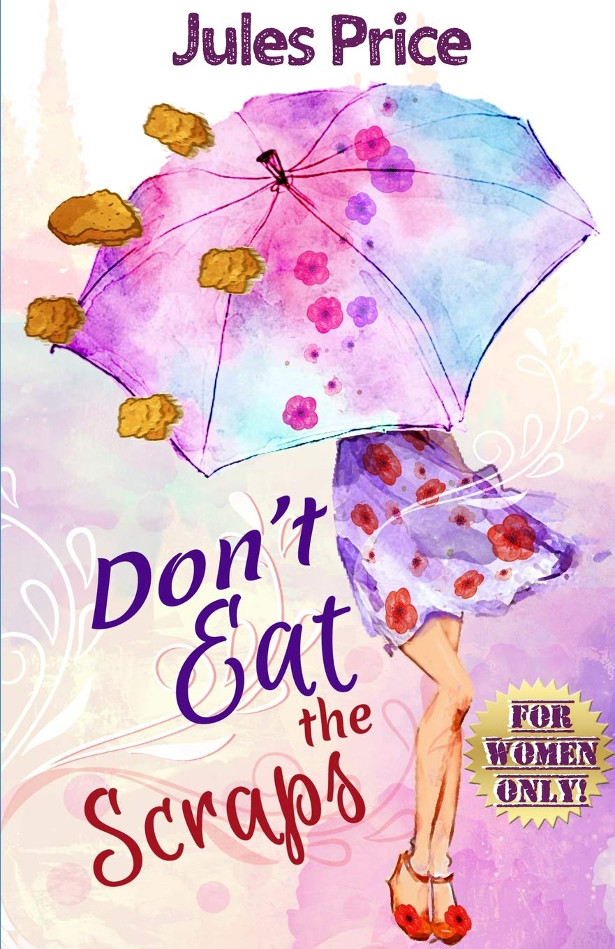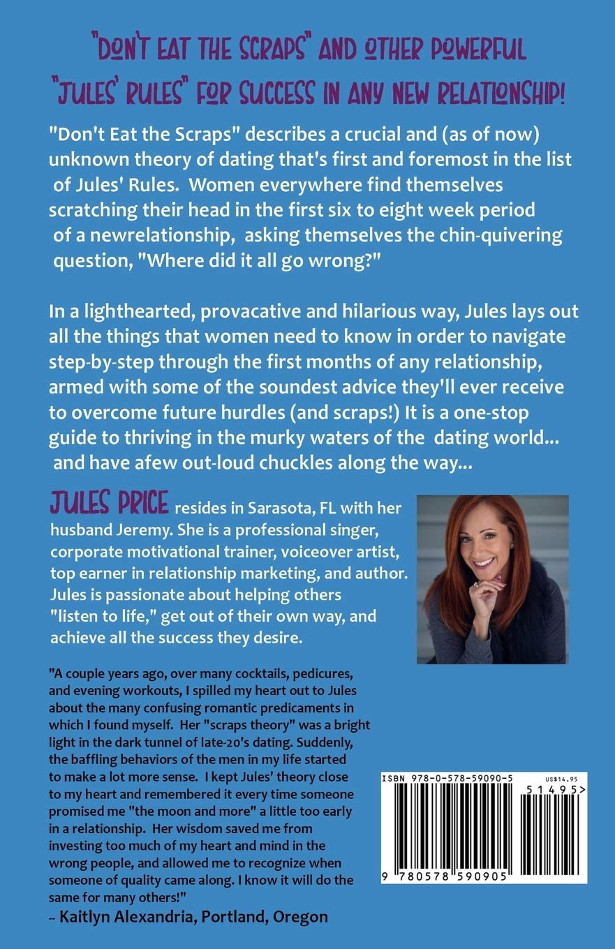 LifeSaver, the expert in water filtration solutions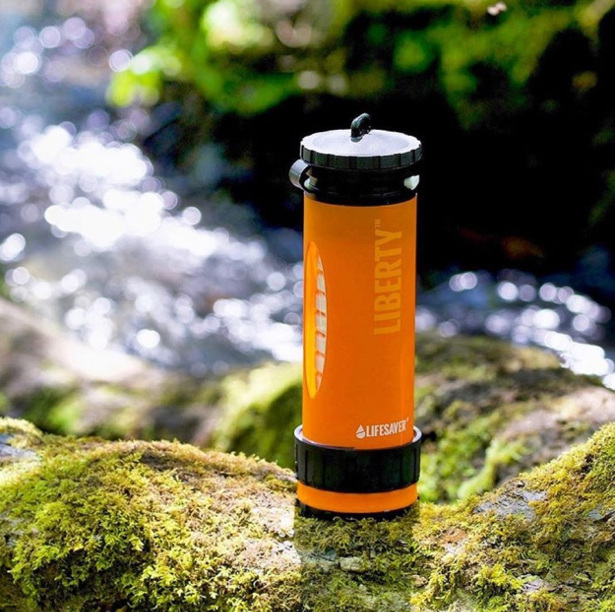 LifeSaver's products are trusted by organisations such as Oxfam is some of the most remote locations in the world and feature an advanced filter that removes a minimum of 99.99% of bacteria, cysts and viruses. This allows you to turn water from lakes, rivers or even dodgy looking taps into clean, safe drinking water on demand. With the increased awareness of the impact of single use plastics on the environment and the sheer scale of microplastics in both wild rivers and bottled mineral water, LifeSaver offers both a more environmentally friendly way to access drinking water and the reassurance that your water is truly purified.
The LifeSaver Liberty (RRP £89.99). The size of a standard sports bottle, it is super portable and holds 400ml of water in between water sources, keeping you hydrated on-the-go. A unique 2-in-1 design means that the Liberty can also be used to pump purified water into other clean containers, so you only need one when exercising as a group or travelling together. The advanced filter includes FailSafe technology which means that no water can pass through the filter once it needs replacing, so there's no risk of accidentally drinking contaminated water. The filter can also purify 2,000 litres of dirty water before it needs replacing – that's nearly three years' worth of drinking water if you manage to stick to the recommended two litres a day!
A little left of field Christmas gift idea…
Little Wildling Co is an Australian organic tea business – their products include organic, wild-grown & medicinally blended herbal teas, powders, luxury bath salts and tea strainers. The tea blends have great names such as 'I Work Out', 'Need A Moment' and 'Hibernate + Chill'.
Here is some info on how the brand is sustainable below, and some examples of certain blends which are ideal for Christmas.
• Natural alternatives: Ditch the pre-work out in 2020, try the 'I Work Out', 'Minty Matcha' or 'Green Tea, mint + Rose' for a natural energy hit before you hit the field.
• Recovery blends: 'I Need a Moment' and 'Hibernate + Chill'. 'Rehab: Cleanse & Detox' helps to aim your liver function. No, it's not a skinny te a!
Sustainability bite-size facts:
• The tea boxes are recyclable
• The insert that holds loose leaf tea is made from plant fibres and are bio-degradable
• The teabags are biodegradable with no glue, plastic or staples
• The tea jars are reusable and you can refill
• The bath salts jars are reusable and you can refill
What's better than Szechuan sauce and interdimensional space travel? Season 4 of Rick and Morty, of course!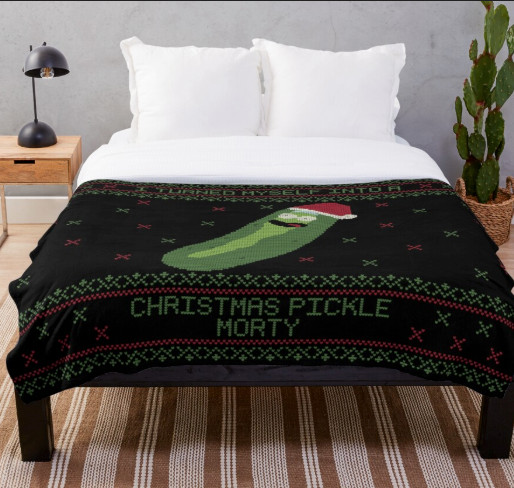 With season 4 soon to launch on 11 November, we've compiled a nifty Christmas gift guide featuring a collection of Rick and Morty themed items exclusively available on Redbubble.
So if you're stuck on what to get for the Jerrys in your life or want to treat 'yo self, we've got you covered for a merry little Rickmas.
Greeting card – $2.10
Xmas coasters – $13.78 for 4
Rick and Morty Xmas Bag – $20 / or pouch for $12
Stickers – from $2.47 each
www.redbubble.com
Twinning Store
For twins or twin parents.
Items in the range $15 to $55 and sell often to Australia.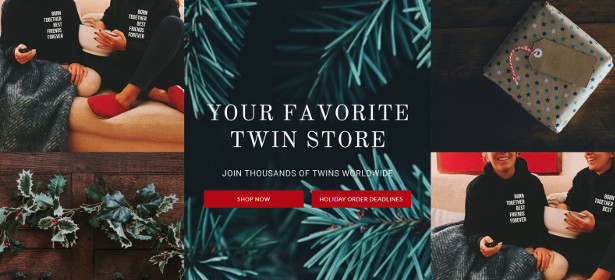 The twin market is a growing (but underserved)1 billion dollar market and with Twinning Store we are doing something about that. We have thousands of customers in over 35 countries and brand partnerships with brands such as Benefit Cosmetics, MTV and Khassani.
Some other twin facts
– Some of the world's most famous people are twin parents: Beyonce, JLo, Cristiano Ronaldo, Brad Pitt, George Clooney, the list goes on.
– And twins: Ashton Kutcher, Gisele Bundchen, Scarlett Johanson, Vin Diesel, and the list goes on.

www.twinningstore.com
Gifting Owl believe the best gifts are feel-great, unforgettable life experiences.
About Gifting Owl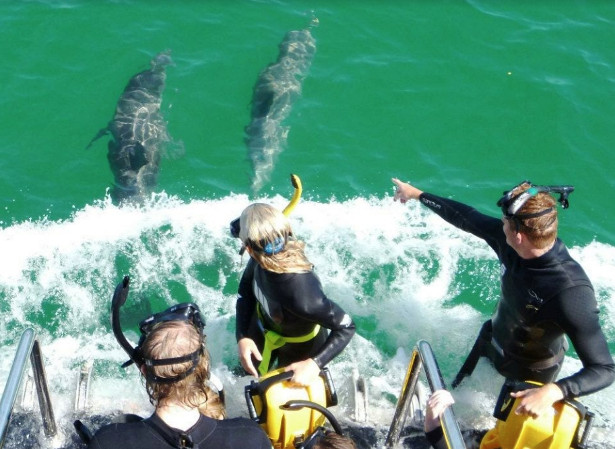 Gifting Owl is a global experience gift-giving platform with fun adventures and activities to gift and book in 115 countries.
GIfting Owl gift vouchers are delivered instantly via email, SMS or social media. The flexibility of having bookable experiences in over 900 destinations makes Gifting Owl experience gifts the ideal gift for the travelers and adventurers in your life.
How is it unique?
– Gifting Owl is the only global experience gifting website.
– Gift vouchers can be booked in exchanged all over the world, no matter when and where you are traveling.
– Experience bookings are confirmed instantly online.
– Gift categories include flying, driving, water, food & drink, health & wellness, getaways, tours, adventure & more
How much is it and where can it be purchased?
– Gifts can be bought online at giftingowl.com/
– It is entirely up to the gift giver how much they would like to spend on the gift.
Christmas Gifts for Young Kids
At Mindful and Co – Kids, founder Jacqueline Yeats, who has created a business which sells products that instil mindfulness into children's daily lives, believes the art of mindfulness has the ability to help kids survive and thrive.

Her first product, a yoga flash card game that encourages the practice of mindfulness on-the-go, features 26 beautifully hand-illustrated poses from celebrated children's illustrator Chloe Jasmine.
With an accompanying explanation of each pose, how to achieve it, and its benefits on the back of each flashcard, children not only gain the knowledge they need for their own practice, but the ability to show others how to embrace yoga for themselves.
The card set also includes an instruction card for parents.
"My mission is to inspire, strengthen, and foster happier, healthier more resilient young minds through mindfulness, with the bigger vision of changing the alarming mental health statistics for young people," says Jacqueline.
"It's a way of being that empowers and encourages young minds instead of hindering them, or barricading them, or telling them to "be realistic" or "toughen up".
"Mindfulness and yoga for children are coming from a new perspective, from where we, as parents, aim to teach children a better way of life."
Jacqueline started her business after completing her Master of Counselling and Psychotherapy (with her research component based on Mindfulness as a clinical intervention for stress disorders) at Bond University in Queensland. Jacqueline found there was so much research coming out to support mindfulness as a successful intervention for disorders such as anxiety and depression, that she decided she wanted to teach children at a young age the benefits of mindfulness so they had a tools and strategies to deal with stress later on in life.
Jacqueline began to teach mindfulness and yoga classes to children to test the results she had seen in her research.
"With the mindfulness and yoga classes, I had parents come up to me after only one or two sessions and say that their children were sleeping better and were happier with less mood swings," she says.
"They had fewer tantrums and they were using the different exercises practiced in class, including mindfulness, breathing, gratitude and yoga practices, to self-regulate their emotions, play on their own and overall have more positive interactions with siblings and other family members."
The products we have created give parents another tool to help calm children in the short and long-term. It is also a wonderful alternative to screen time.
"Through yoga and mindfulness exercises, we invite our children to connect deeper with themselves, and the world around them.
"We give them t he tools to take into scary situations, difficult relationships, big life decisions, and feel assured and safe in their choices."
One parent, Donna, whose son Reid has Autism and struggles with sensory overload, says that by practicing with the yoga cards Reid has been able to self-regulate his emotions.
"Reid actually goes for the cards himself because he knows that will help him calm down," Donna says.
"We'll see him in the lotus position for 90 seconds, getting into a calmer zone!"
Maison BangBang combines luxury and the art of fashion with sustainable innovation.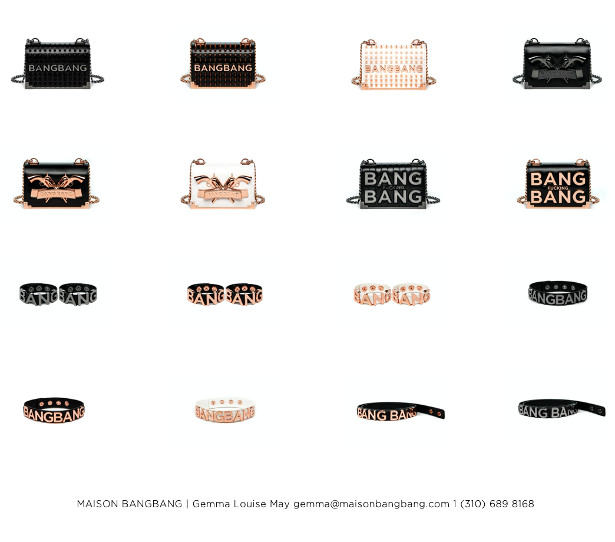 Reinventing classic styles with a decadent approach centered on bold and unexpected details, an elegant attitude, glamour and a sense of empowerment. All products are unisex and hand-made from premium vegan leather.
Here's a great offer for cat lovers: cat DNA test. It helps cat owners discover more about their cat's breed traits, habits and most importantly – health. Knowing about potential health risks will help you minimize them.
The DNA test is here shop.basepaws.com/collections/all-products/products/basepaws-cat-dna-test?variant=31064042274839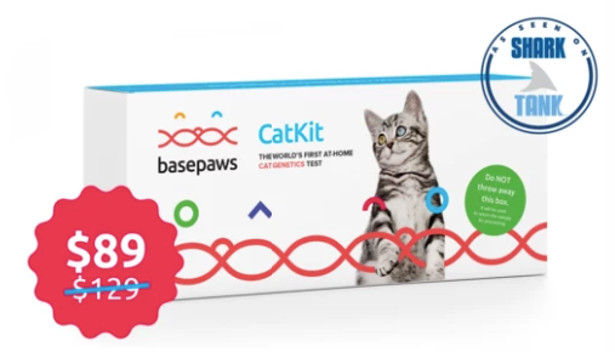 The perfect gift for travellers – sure to delight AND be super useful for men and women.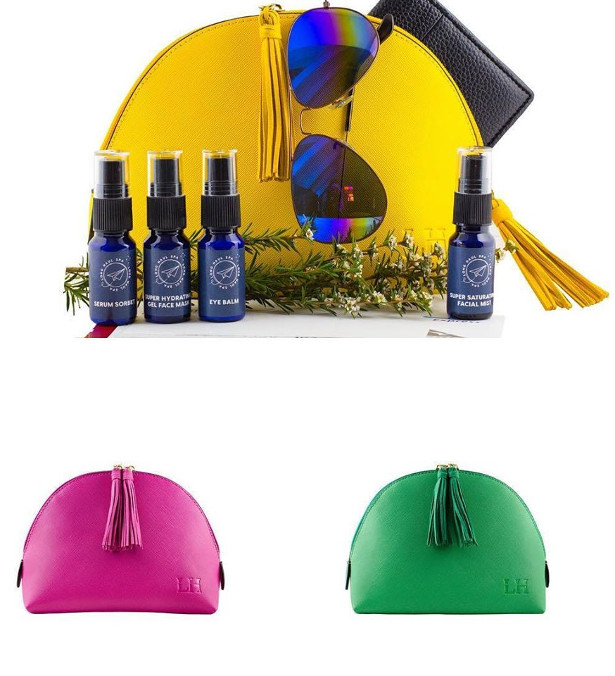 The Perfect Holiday Gift for the Traveller on Your List!
Santa approved skincare to combat the ravages of longhaul flights! Vegan, paraben-free, crueltyfree, crafted in New Zealand from local botanicals and served up in Australian made recycled/recyclable bottles, wrapped in gorgeous Aussie toiletry bags!
Australia – November 24, 2019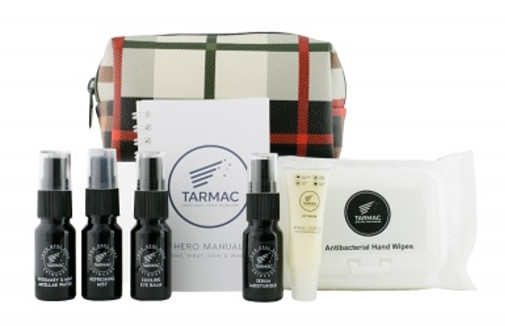 With just a month to go before the fat man graces us with his presence (and his presents!), it is time to start well and truly panicking about your Christmas list! If you have any travellers on your list – we're here to help.
Long Haul Spa – and her brother Tarmac – are specially curated kits designed by long haul travellers specifically for long haul travellers. Crafted in New Zealand from local botanicals, each kit has a gorgeous skincare regimen to get you through a long haul flight looking fantastic and with your "A Game" intact. Long Haul Spa (ladies) has 8 products, while Tarmac (men) has 5 – housed in a beautiful Louenhide (vegan) toiletries bag. Sanitising hand-wipes, dehydrated towels and lots of product information round out the contents. Each of the products is 15ml – small enough to slide through security but big enough to get you through more than a handful of flights feeling like a rockstar!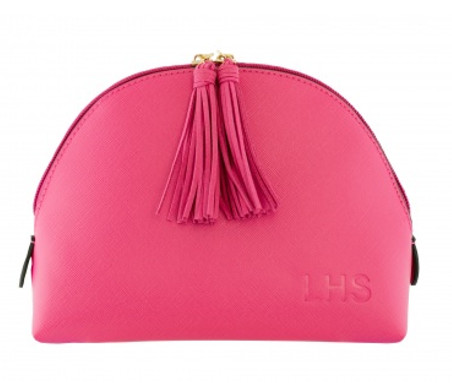 Endorsed by the OG long-haul flier – Santa, himself – these flight packs are the ideal gift for the weary business traveller, jet-setting exec or global wanderer. And with free global shipping on orders over $150, there is just enough time to cross those folks off your list.
Long Haul Spa and Tarmac can be found at www.longhaulspa.com
-30
About Long Haul Group: Based in Brisbane Australia, Long Haul Group creates products specifically designed for long haul fliers – to help make long flights suck a little less. Founded in 2018 by former flight attendant and technology refugee Christine Keeling, Long Haul Groups' first
product was Long Haul Spa followed by Tarmac in 2019. Long Haul Spa/Tarmac products are made in New Zealand from locally and internationally sourced botanicals and are vegan, parabenfree and cruelty-free. Long Haul Spa offsets a tiny bit of their carbon footprint by planting a tree for every kit sold, through One Tree Planted.
About the Founder: Founder Christine Keeling is a software executive and former flight attendant, who flew over 70 international flights in 5 years, representing her tech clients. Her biggest challenge was spending 24 hours in transit over 11 time zones and expected to waltz into a meeting looking fresh and credible. Keeling created her own products to use in-flight because she could not find anything fit for purpose to combat the impact on her skin thanks to the extremely low humidity found on a plane. Canadian born Keeling says even the worst winter at home is more gentle on her skin. She has lived in very humid Brisbane, Australia since 2015
Get a Personalised Christmas Gift Card – at Your Local Boozer
World's 1st Gift Card Kiosk Hits Pubs – just in time for Christmas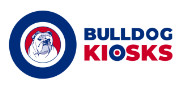 26th November 2019, Windsor: UK tech start-up, Bulldog Kiosks, has built the world's first ever self-service customised gift card kiosks, which are being rolled out in a Windsor pub chain just in time for Christmas.
Christmas revellers and party goers are using the hi-tech kiosks in pubs to design their own festive gift cards for loved ones and friends – adding a personal message and unique design. The touchscreen tech even takes a selfie of you and your mates, which is printed and dispensed in under a minute. It's the perfect Christmas gift for pub lovers everywhere.
The kiosks, which are in pubs owned by Windsor And Eton Brewery (WEBREW) provide customers with, "A truly unique and unusual experience" according to Bulldog Kiosks Founder, Phil Wood. "Gift cards are massively popular, but they can feel impersonal. Our self-service kiosk adds a personal touch with colourful templates to choose from and the ability to tap in a personal message on the screen. Plus, they'll take a selfie and they're dispensed immediately."
The self-service gift card kiosks – the first in the world – aren't just in pubs. Bulldog Kiosks are also rolling them out in department stores as a queue-free, personalised alternative to traditional store cards.
WEBREW CEO, (name) commented on the success of the Bulldog Customisable Gift and Loyalty Card Kiosk, saying, "We are constantly striving to find new and exciting ways to make a visit to a WEBREW pub a unique and enjoyable experience for friends and family. The Bulldog Kiosk has become a real talking point and customers love making their own gift cards – just in time for Christmas."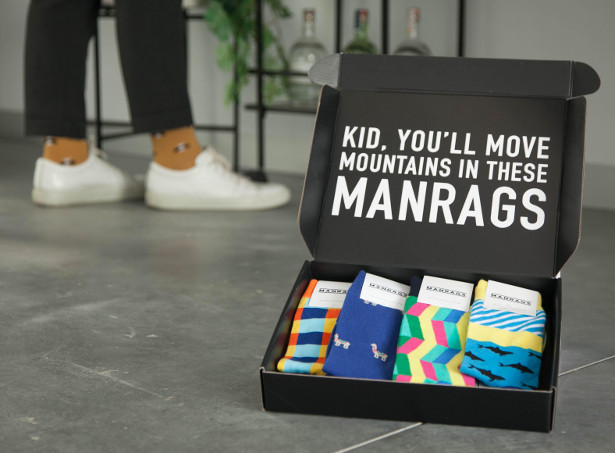 Luxury online fashion store Via Provincia fantastic luxury gifts for Christmas.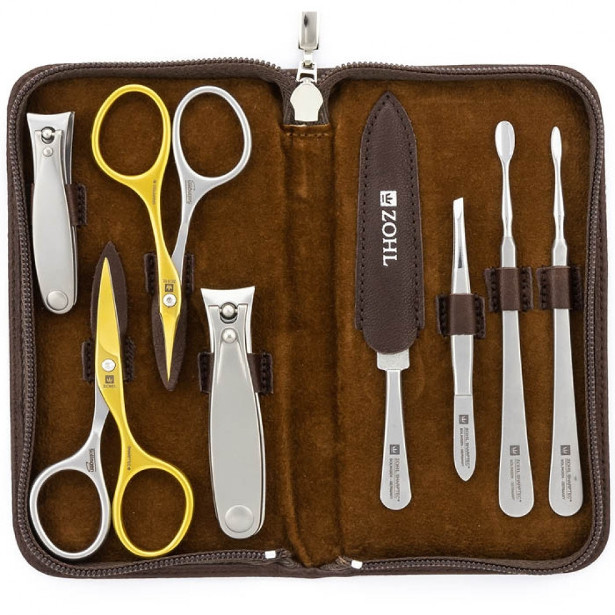 viaprovincia.com.au
1. VIVER Leather Handbag For Women Olle – 50%OFF SALE
viaprovincia.com.au/collections/leather-handbags/products/viver-leather-handbag-brown-olle
2. VIVER Leather Handbag For Women Forte – 50%OFF SALE
viaprovincia.com.au/collections/leather-handbags/products/viver-leather-handbag-black-forte
3. VIVER Leather Crossbody Bag For Women Belle – 50%OFF SALE
viaprovincia.com.au/collections/crossbody-bags/products/viver-leather-cross body-bag-tan-belle
4. Via Provincia Floral Midi Dress
viaprovincia.com.au/collections/summer-dresses/products/summer-midi-dress-floral-pastel-with-belt
5. Via Provincia Summer Shirt Dress
viaprovincia.com.au/collections/dresses/products/vera-summer-shirt-dress-with-belt
6. Mondial 1908 Shaving Set For Men Sphere
viaprovincia.com.au/collections/gifts-for-men/products/mondial-1908-shaving-set-sphere
7. Mondial 1908 Shaving Set For Men Aristocrat
viaprovincia.com.au/collections/gifts-for-men/products/mondial-1908-shaving-set-aristocrat-3pc
8. Zohl Manicure Set Premier With Self-Sharpening Scissors
viaprovincia.com.au/collections/manicure-sets/products/zohl-manicure-pedicure-set-premier-l100
High res image: attached
9. Zohl Manicure Set Grazia
viaprovincia.com.au/collections/manicure-sets/products/zohl-manicure-pedicure-set-grazia-l88
10. Zohl Manicure Set Magneto
viaprovincia.com.au/collections/manicure-sets/products/zohl-sharptec-manicure-set-magneto-m63
"Sanchong Rainbow Gemstone Bracelet, Sterling Silver (£250)" from Tsai x Tsai – a London-based gemstone jewellery brand inspired by Taiwanese heritage ( www.tsaixtsai.com/collections/bracelets-2/products/rainbow-gemstone-tennis-bracelet-silver ).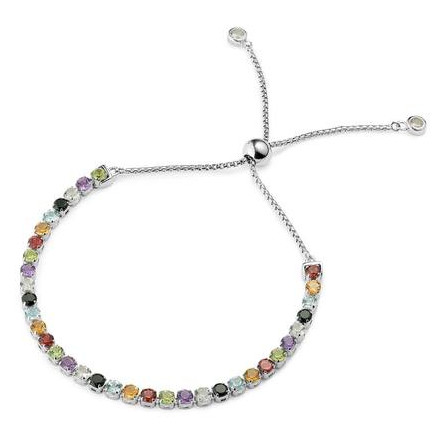 The bracelet is made with a variety of natural gemstone and the bracelet itself is adjustable – perfect for gifting!

Tapered Fit Shirts are specifically designed for muscular/athletic guys.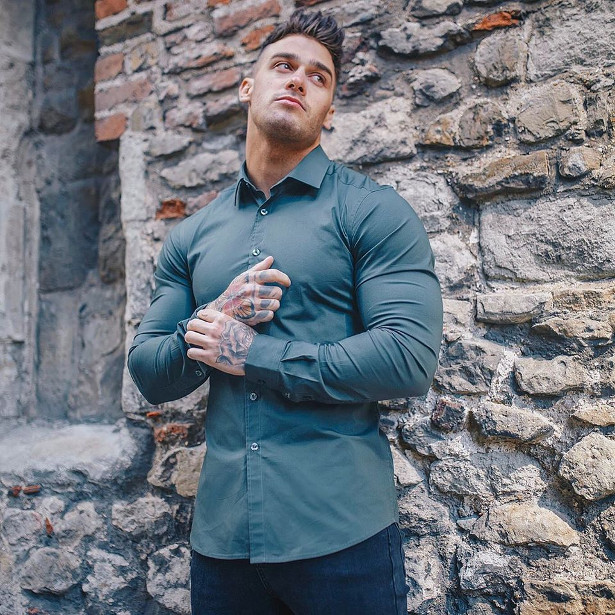 FACEBOOK | INSTAGRAM | PINTEREST | YOUTUBE
Tapered had a vision to help guys with an athletic build find shirts that fit as they should. Creating a new, unique shirt fit that enhances the male physique and provide full range of motion… while eliminating fabric billowing around your waist.
The TAPERED fit shirt is intricately designed by leading tailors and industry experts. The design is to emphasize the male V taper and give a sharp streamlined look.
Available in an array of colours and patterns, with no confusing size charts making it the ideal gift for this holiday season.
Check out their website here – taperedmenswear.com
Facebook: www.facebook.com/taperedmenswearofficial
Instagram: www.instagram.com/taperedmenswear
Pinterst: www.pinterest.com/taperedmenswear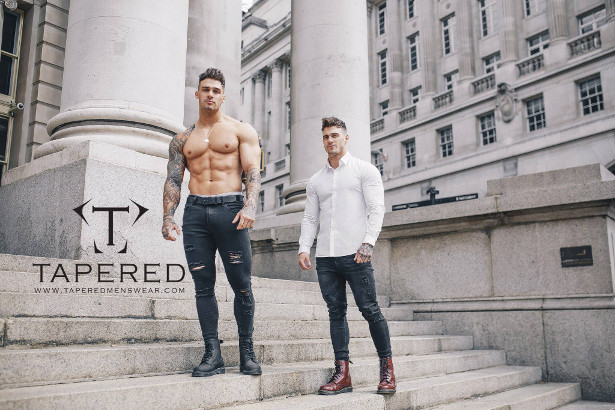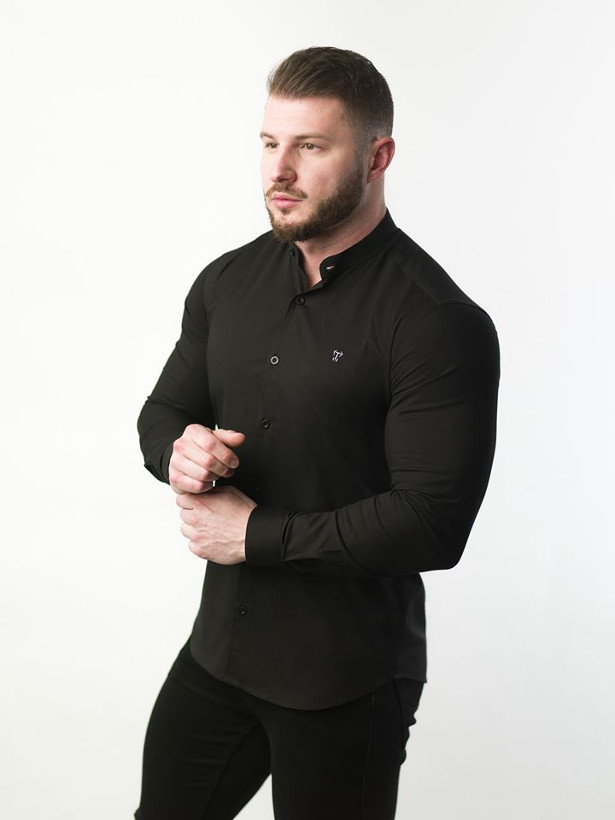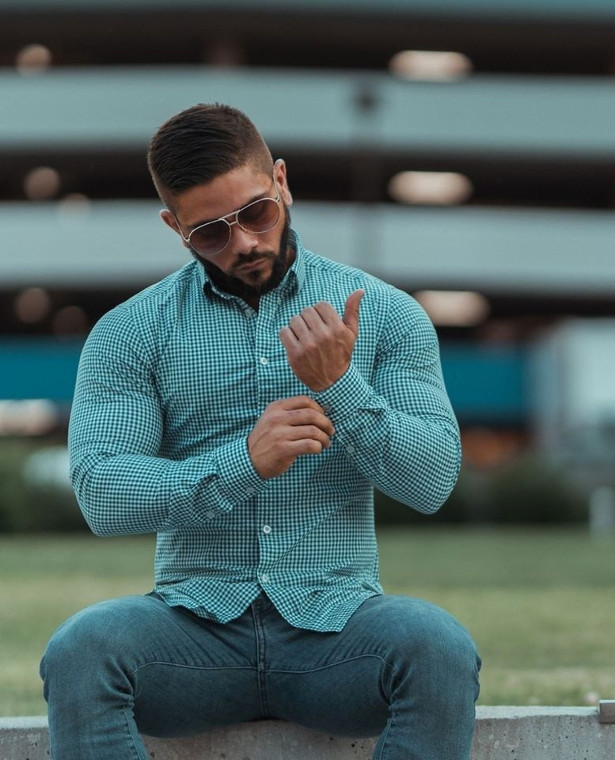 Walwater Gifts… the Christmas gift Basket Specialists!
Gift baskets with fine brands of gourmet products and wines.
For more than 10 years, Walwater Gifts is known as one of the best gift suppliers in Europe. They efficiently deliver uniquely designed gifts PERFECT for any occasion, holiday and also event.
All of their gift baskets are perfect for everybody.
Gift Baskets can be ordered from either of their websites
sendgiftsineurope.com
giftsineurope.com
Christmas Appreciation with Moët & Chandon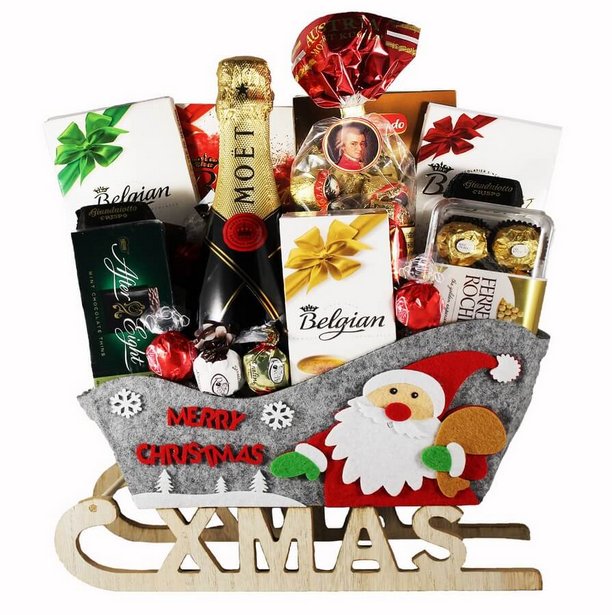 Ambassador Cookies Basket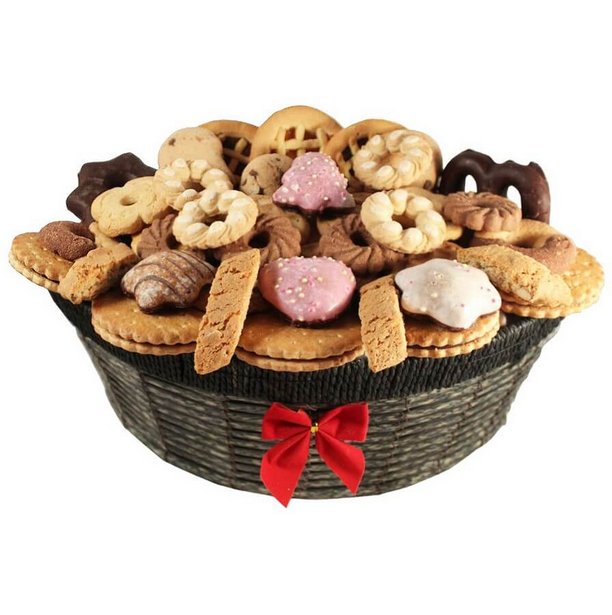 French Morning Sunrise – Wine & Cheese Gift Hamper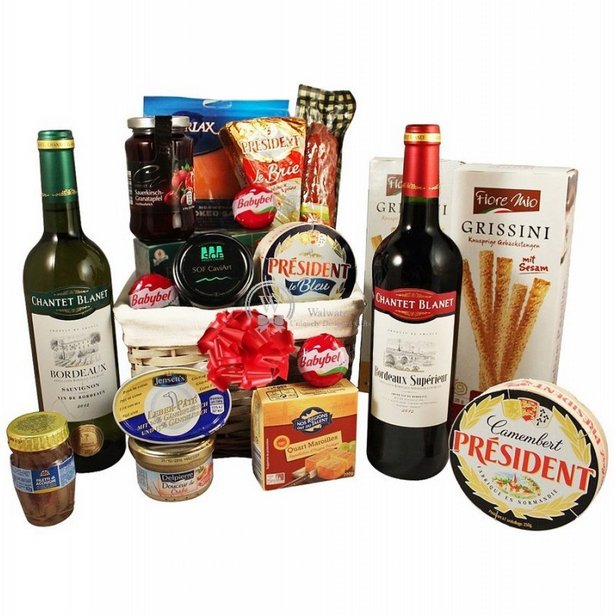 Ya Habibi Platter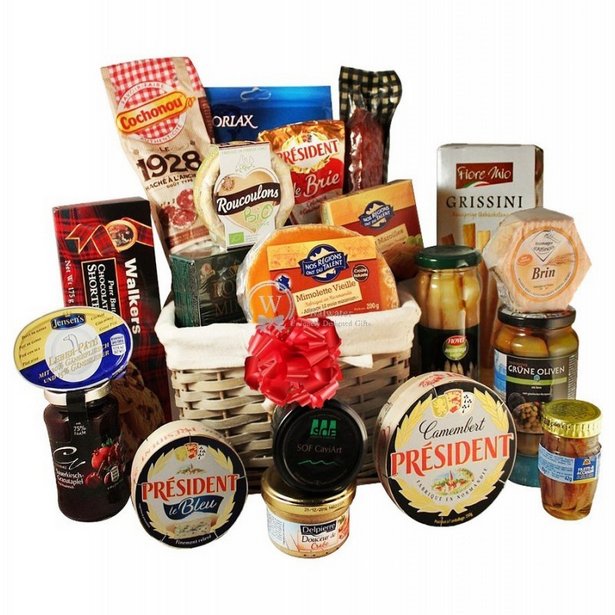 Christmas MOET Treasure chest Gift Basket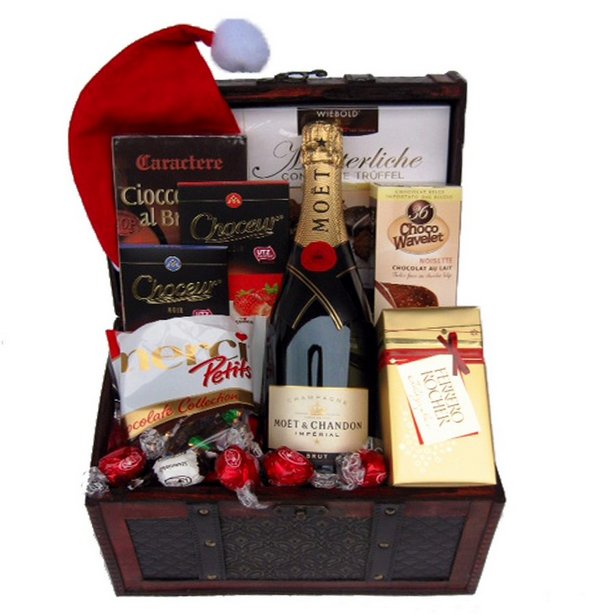 Mama Mia – XL Pasta Gift Basket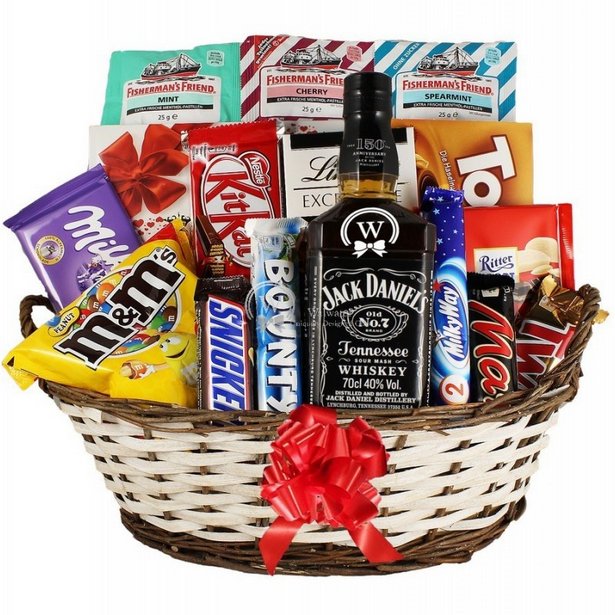 Special Occasions – Chocolate Gift Basket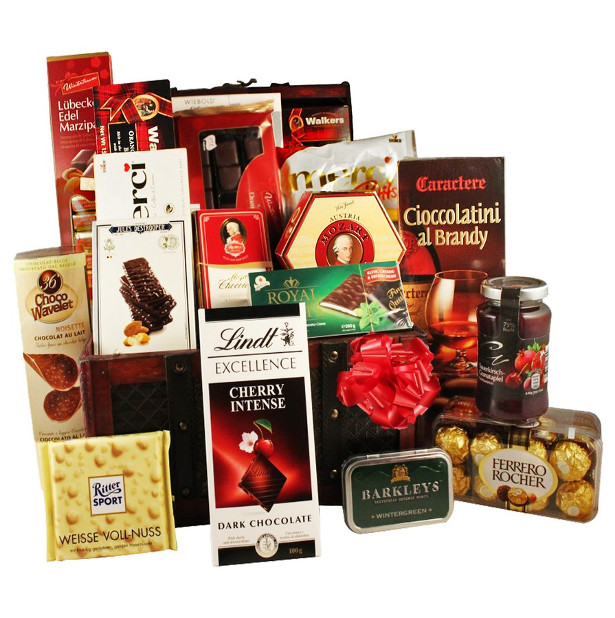 The Courage Habit, by Kate Swoboda, is a guide to accepting your fears, releasing the past, and living your most courageous life.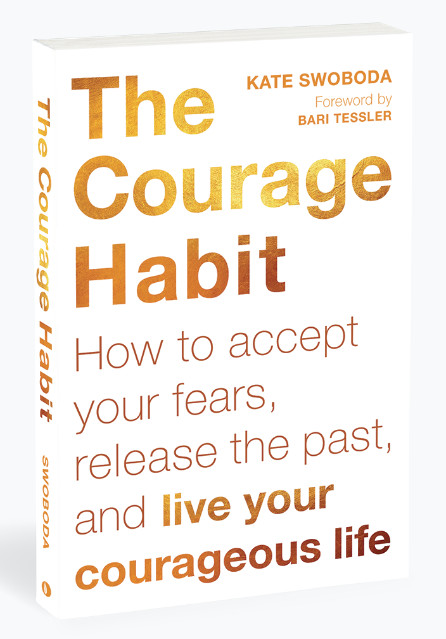 The 4 steps of the Courage Habit are:
Access the Body
Listen Without Attachment
Reframe Limiting Stories
Create community
Kate shares the key to creating courage as a brain-based habit for more confidence, progress towards goals, and emotional resilience, including actionable ways to turn fearful habits into create courageous habits.
The Courage Habit on Amazon: www.amazon.com/Courage-Habit-Accept-Release-Courageous/dp/1626259879/
Website: www.yourcourageouslife.com/
More about The Courage Habit :
The Courage Habit has now been featured on more than 60 podcasts, as well as in Forbes, UC Berkeley's Greater Good Science Center, and Psych Central. The book received several endorsements from New York Times best-selling authors and was recently named a "top book on habits" by Book Riot.
Taralinga Estate Olive Oil from Victoria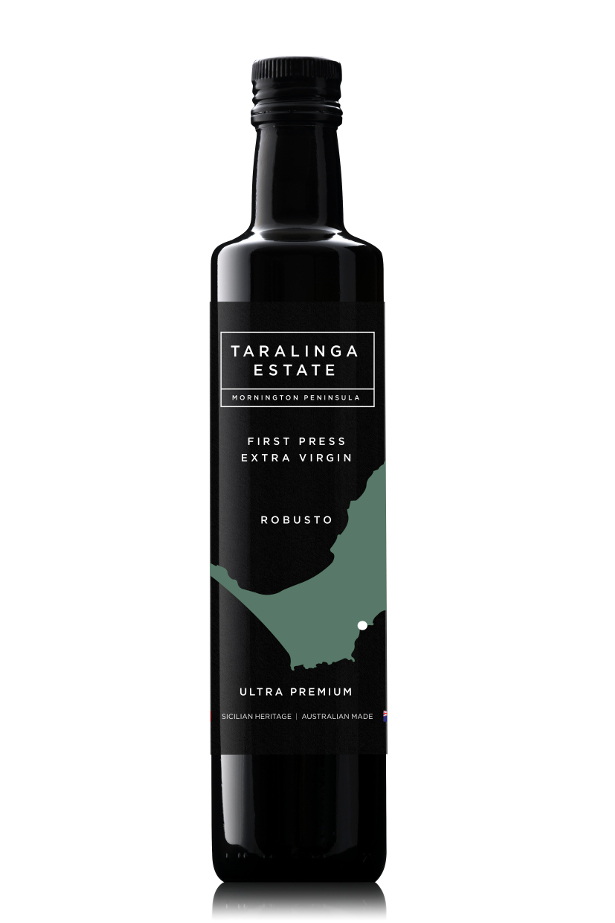 Melita Latham London introduces the design of an immensely practical, yet stylish backpack for the everyday traveller.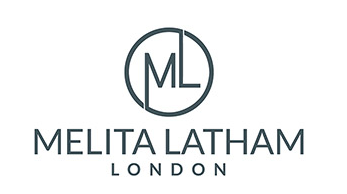 Our Luxury Travel Backpack was born from an absolute passion for travel and fashion.
Daily life is increasingly busy with a requirement to be responsive at all times; whether it be transporting a mobile office, the essentials for a day on location or a reliable flight bag. The Melita Latham London backpack has been designed with you in mind.
Key Features
Quilted back
Zip pockets outer
Open pockets for passport and card holder pockets inner
Hidden back pocket
Extendable straps
Document separation
Suitable for carrying laptops, chargers and everyday essentials
melitalathamlondon.com
instagram.com/melitalathamlondon.com
English Wine Tours from London make excellent Christmas Gift ideas for that hard to buy wine lover in every family.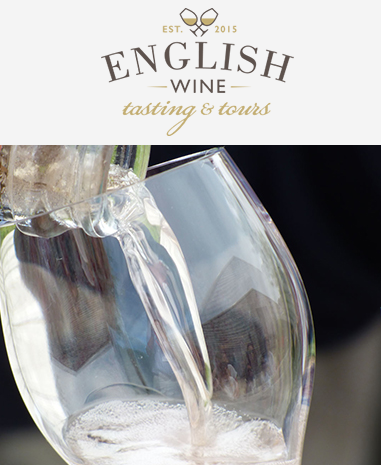 Public tours depart from central London and private tours are available upon request. Prices start from £125 pp and gift vouchers are bookable on their website. www.englishwinetastingtours.co.uk
Slab & Tipple, are an artisan chocolate company, based in North London. They hand-craft small-batch chocolate treats, including a range of high-quality chocolate bars infused with CBD oil.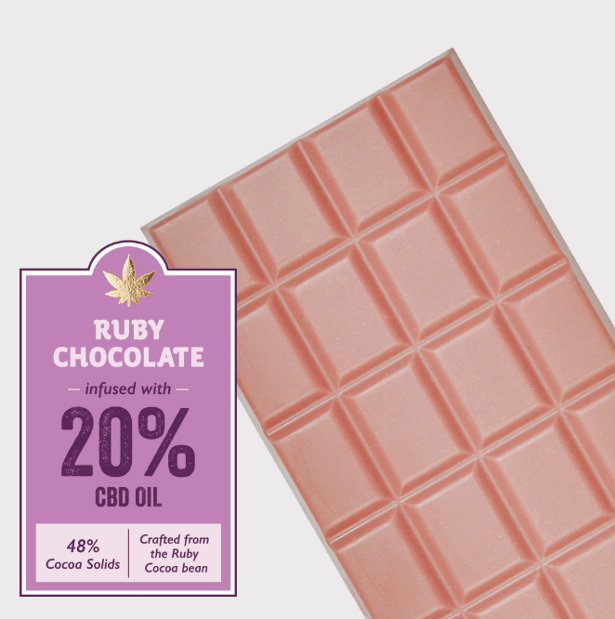 With no THC present, the bars are not psychotropic, so won't get you high! But CBD is widely reported as being a great support for some health issues, such as anxiety and stress, with many more people using CBD as a post-workout muscle recovery supplement and sleep aid.
The bars come in both a 20% and 40% oil strength, and are available in dark, milk and ruby chocolate. Available from the Slab & Tipple website, bars are priced £24.95 for 20% oil strength (contains 200mg CBD total) and £29.95 for 40% oil strength (contains 400mg CBD total). Each bar is 100g, and comes in snappable segments, so you can easily manage how much you are taking at once.
In addition to their CBD range, they also produce a range of flavoured bars infused with natural oils priced at £3.95, suitable for all ages, including classic, fun and moreish flavours (white chocolate with blackberry and popping candy, anyone?).
MY Furniture Selected to Furnish Luxury Show House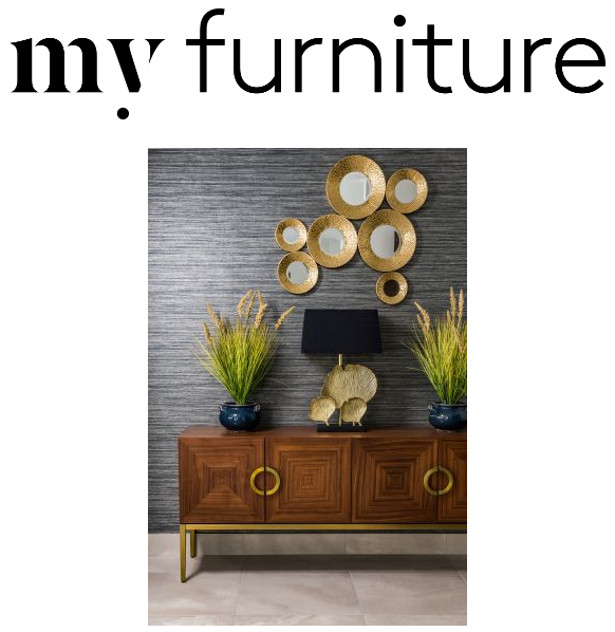 MY Furniture's products were recently chosen to dress a luxury five bed show house in Bramcote, Nottingham. Their furniture, lighting and accessories have been used harmoniously throughout the property, to create a stylish family home; sit back and enjoy as we take you on a tour of this exclusive development.
Appointed by Willmark Homes, interior designer Nykke Jones selected a variety of key pieces from MY Furniture's extensive range to compliment this sleek, contemporary show house. Inspired by the architectural features of the property, Nykke wanted to create a sophisticated yet edgy feel using a colour palette of soft taupe's and creamy beige's, combined with pops of peacock blue and burnt orange. Striking black and luxurious metallic elements were used to create a sense of drama throughout this new build.
The entrance hall features the impressive four-door Ravello sideboard, pictured above, leading to an open-plan living space. Here Nykke has used the Kronos dining table and Alveare dining chairs, centred under the Alveare LED pendant light, to create an inviting dining space.
In the kitchen, two of MY Furniture's Alveare modular pendant lights hang side by side over the island where their graphic, honeycomb pattern complements the minimal kitchen design beautifully. A sociable kitchen seating area has been created with the use of the Alveare counter stools.
The downstairs living area features a variety of furniture pieces, lamps and accessories that were carefully selected from MY Furniture's various collections to create a cohesive design space. Seating, storage and practical tables with brass detailing have been combined to create a stylish yet usable living area.
Upstairs is just as impressive with five bedrooms all beautifully styled from MY Furniture's bedroom collections. Each of the schemes features an upholstered bed, bedside tables, dressing table and seating as well as wall lights or table lamps.
Showrooms
Customers can view MY Furniture's striking designs first hand in their main showroom located in Nottingham. For those with access to London, MY Furniture also have an exciting 30 square metre pop-up showroom in Chelsea Creek where their most interesting, unique and beautiful items can be viewed. New for MY Furniture, the aim of their pop-up shop was to display a variety of finishes with a cohesive palette, which best represents their current style direction.