Lee & London
Star Wars x IGLOO Collection
www.igloocoolers.com/collections/star-wars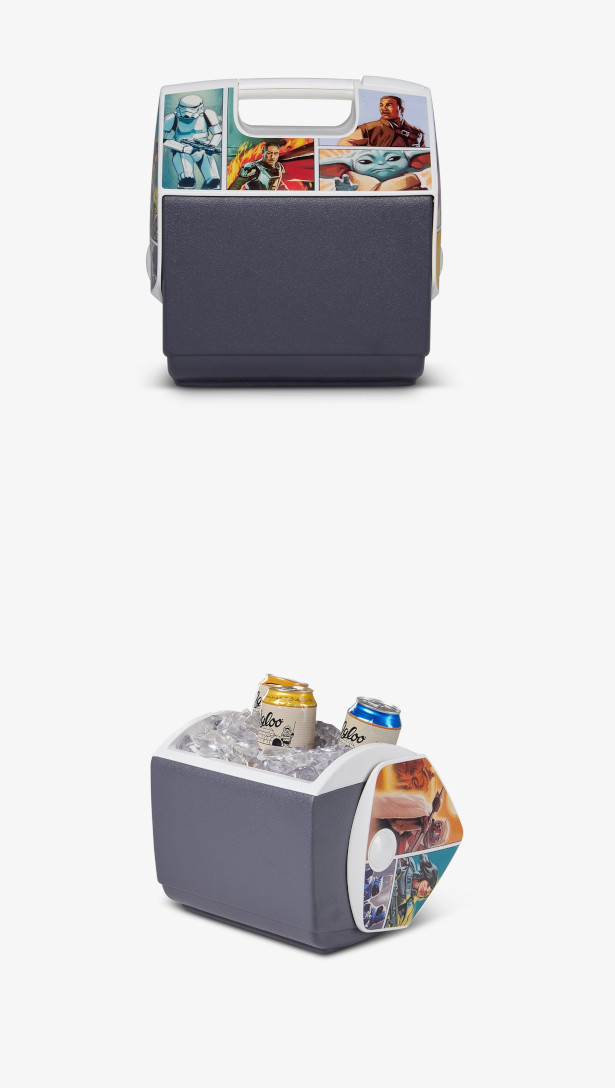 Igloo Playmate coolers inspired by the globally loved Star Wars™ saga — just in time for holiday gifts! Each special-edition design, in partnership with Lucasfilm, features custom artwork depicting fan-favorite characters, from the Mandalorian to the young version of Yoda. These new additions in the recently-announced collection of Playmate Pal and Playmate Mini coolers expand upon Igloo's previously released Star Wars™ Playmates.
The rest of the Star Wars™-inspired Playmate collection is available todayhere. Each Playmate Pal has a 7-quart capacity (fitting up to nine 12-ounce cans), while the smaller Playmate Mini has a 4-quart capacity (up to six 12-ounce cans). Igloo's entireStar Wars™Playmate Collection, ranging $29.99–$39.99, can be purchased at igloocoolers.com/starwars, while supplies last.
Star WarsThe Mandalorian™ Comic Playmate Pal 7 Qt Cooler
MSRP: $39.99
IntroducingThe Mandalorian™ Playmate Pal. This is the way…to keep your drinks and food cold in the outer reaches of the galaxy (and here on Earth too). Inspired by the Mandalorian, the lone-bounty-hunter-turned-the-Child-caretaker, this is the most wanted cooler of every universe.
Star Wars The Child Attacks Playmate Pal 7 Qt Cooler
MSRP: $39.99
Protect. Attack. Snack. Nap. Repeat. With the new Child-inspired Playmate Pal, you'll have your priorities in check. And just like how the Child loves pushing buttons aboard the Razor Crest, you'll love using the push-button lid to access the cold drinks and snacks inside this special-edition cooler, part of theStar Wars The Mandalorian™ Playmate Collection.
Talia di Napoli
Talia pizza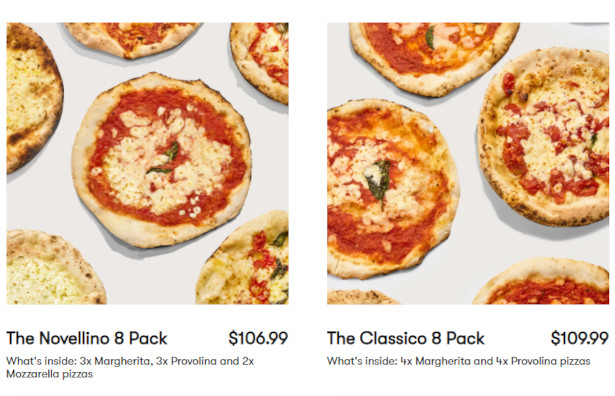 Why is Talia pizza a perfect Christmas gift for family & friends?
Talia pizzas can bring the authentic Neapolitan flavor directly to your table without traveling to Italy during the epidemic because each pizza is handmade and baked by master pizzaiolos in Naples using the ancient Neapolitan recipe and shipped directly to the US.
Talia uses top-quality local ingredients to ensure the premium taste and flavor of the pizzas. All ingredients, including cheese, tomatoes, and even water, are all-natural ingredients from Southern Italy with no preservatives, no additives, and no GMOs. We also offer gluten-free options for consumers.
Talia pizzas are comparable to freshly made pizzas in restaurants because all pizzas are flash-frozen and put to "sleep" using a state-of-the-art, patented cryogenic chamber within seconds of coming out of the oven and can "wake up" flavorful in your home.
Talia pizzas can be easily ordered online and we ship nationwide in the United States, so you don't need to go to crowded malls or stores for gift shopping, which can keep you safe from Covid-19 on this holiday season.
www.taliadinapoli.com/collections/all
www.instagram.com/taliadinapoli/?hl=en
Personalized Children's Books on the Amazon Bookstore.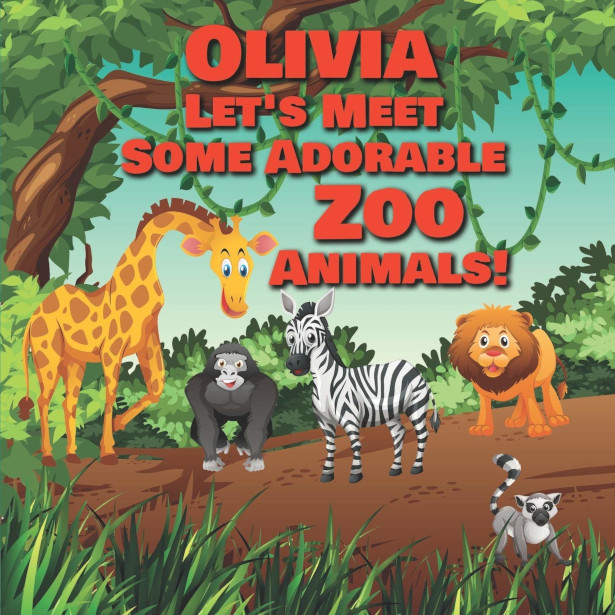 Please take a look at these samples:
You can find each of these books by 120 different kid names. Simply, type the name of the book and your child's name in the search field on the Amazon Bookstore.
Also, here are some Coloring Books for Kids:
And here are two excellent Coloring Books for Teens or Adults:
For the women on anyone's list who is the family fitness buff or just loves a great statement piece.
The Free Body Society an online store that creates wearable statement pieces focused on encouraging women to feel powerful and free in their bodies.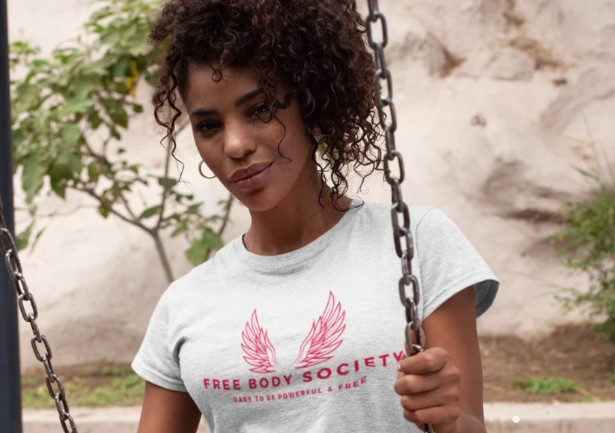 Both their crop Sage and Hood hoodie and our Mantras tank top have become gift favorites this season.
Both items are soft and cozy, but breathable as well and perfect for that next workout or running around town. Comfortable and bold.
FreeBodySociety.com
@FreeBodyCo
Project Beauty, a new interactive, immersive eBook from the International organization that explores how people from different countries experience beauty in their lives, launches 'Seeking Beauty | USA'. Published in time for the holiday gift-giving season, 'Seeking Beauty I USA' is a beautifully curated, multimedia book that explains the beliefs and inspiration on what beauty means to American's, and the results are fascinating.
The book is a great gift for anyone, especially ones that are hard to buy for or have everything else. What's cooler than to see what things spark the pleasurable feeling of Beauty!
project-beauty.net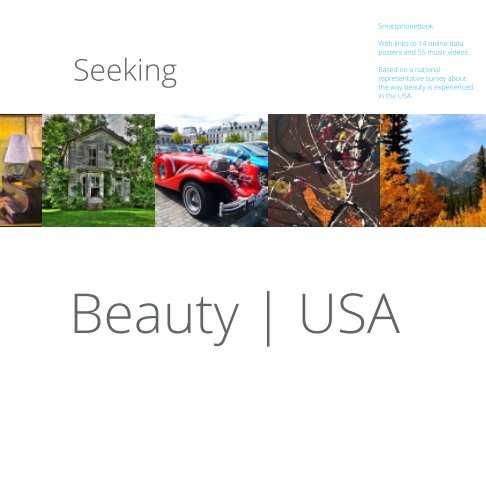 PatchMD
This Orthopaedic Bed Wedge from White Willow is made of memory foam and props you up on your sofa or bed to give yourself better posture and comfort as you lay down. Not only is this a great product to make sure you're as comfy as you can be while browsing through your phone, reading a good book, or binge-watching your favorite shows, it also helps promote better sleep and prevents you from stressing your spine.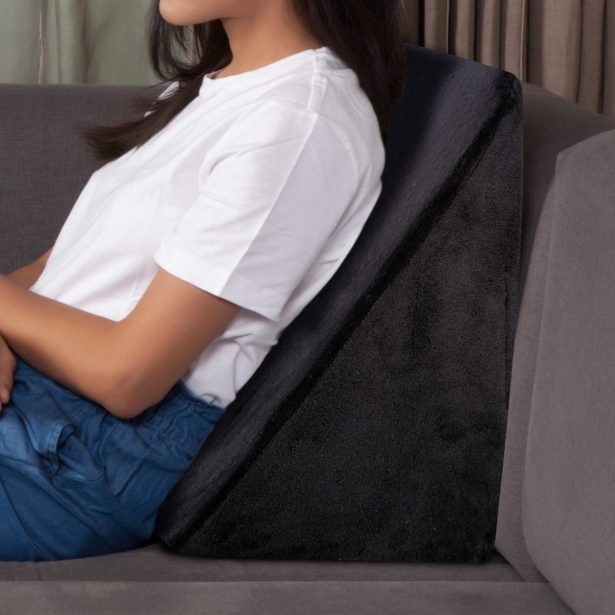 www.amazon.in/White-Willow-Orthopaedic-Pregnancy-Maternity/dp/B07HWMZB4H
www.patchmd.com
Stocking Stuffer for the Soul: New Shirt Accessory Calls for Everyone to "Roll Up Their Sleeves"
Sleeve Holding clip4good Donates 100% of its Proceeds to Charity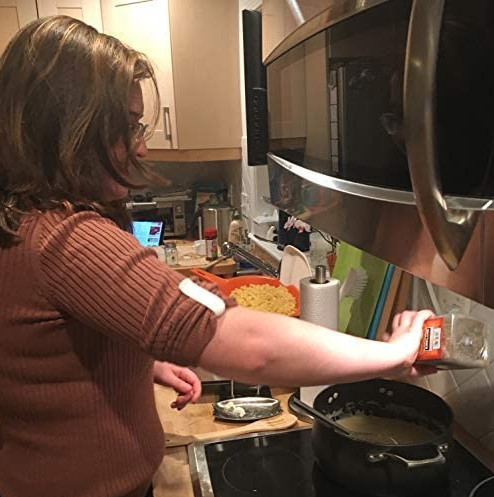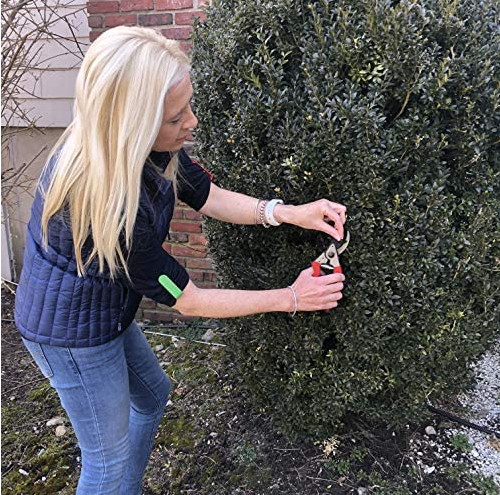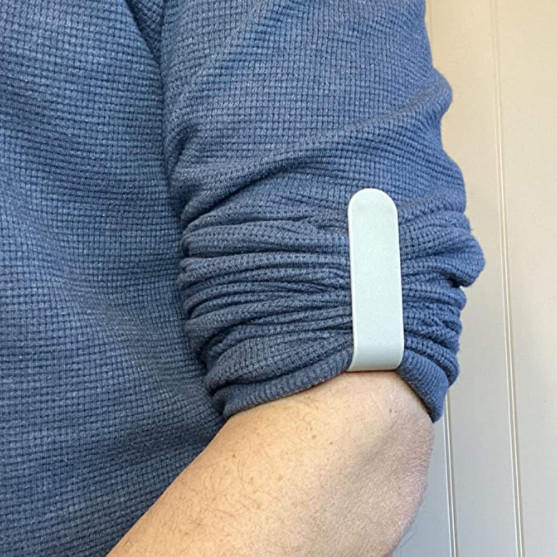 CLIP-4-GOOD LLC announced today that its novel sleeve holding clip4good clips are availablefor sale on Amazon. The company has pledged to always donate all of its proceeds to charity and is calling on everyone to "roll up their sleeves" and purchase clip4good for the benefit of those who are in need.
Whether cleaning up after a family meal, planting or weeding in the garden, or working in a busy kitchen, many people are all too familiar with constantly pushing up their sleeves to avoid getting them wet or dirty. Not anymore. With clip4good, simply roll up your sleeves, slip the clip over the fabric and clip it closed. clip4good clips have been designed to gently but firmly hold sleeves in place without damaging fabric. Simply roll up your sleeves, clip in place, and you're good to go!
"The idea to donate 100% of the proceeds to charity came to us when we started working on the initial design of clip4good. It was right about the time when Hurricane Harvey hit Houston and Hurricanes Irma and Maria hit Puerto Rico," said Eli Efrat, President of CLIP-4-GOOD LLC. "We connected holding up your rolled-up sleeves with a call-to-action for everyone to 'roll up their sleeves' and get involved by purchasing the clips. It's the stocking stuffer for the soul," Efrat added.
Thanks to early purchases of clip4good, CLIP-4-GOOD LLC has already made donations to Direct Relief, Save the Children, Habitat for Humanity, Volunteer Florida, Sharsheret, and others. The company will donate all of its November and December 2020 proceeds to Operation Underground Railroad, an organization that rescues children from sex trafficking and sexual exploitation globally.
"We are very happy to see initiatives like clip4good so committed to giving back to the community," said Galit Reichlin, Director of Development at Sharsheret. "With all proceeds going to charity, the potential of such a household accessory to generate large donation amounts is real."
Made from one solid piece of durable plastic, the clip4good clips are designed to hold up the fabric on t-shirts, shirts, and sweatshirts and are available in five colors: black, white, peach, gray, and light blue. Each pack of clip4good sleeve clips includes two clips. They are available today on Amazon.
clip4good.com
Naked Nutrition
Naked Whey
nakednutrition.com/products/grass-fed-whey-protein-powder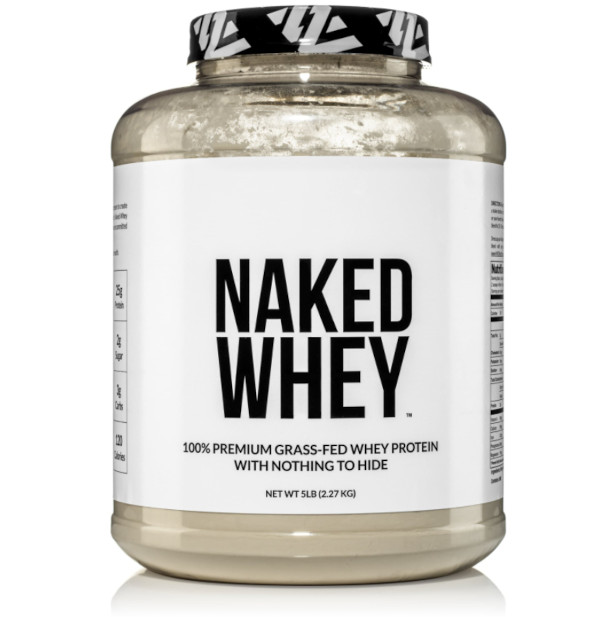 Product Description: Grass Fed Whey Protein comes from dairy cows that have a 100% grass-fed diet. The milk from the cows is non-GMO, with no rBGH or rBST, and non-denatured. The resulting whey protein is soy free. Grass-Fed protein is used to build lean muscle and aid recovery.
We use careful manufacturing processes to create a non-denatured whey loaded with essential amino acids, glutathione, and clean protein. Naked Whey isn't dressed up with additives like artificial flavors or sweeteners like most brands, and we are committed to shortening the steps between our farms and you.
Product Note: Add Naked Whey to a blender along with your desired fruits + veggies and blend. This product is not meant to just be added to water for a scoop + shake method.
Naked Collagen
nakednutrition.com/products/collagen-peptides-powder
Our hydrolyzed collagen powder is sourced from European cows that are pasture raised. Highly soluble and tasteless, use our grass fed collagen peptide powder in hot beverages such as your morning coffee, cold sports drinks, tea before sleep or as an unflavored protein base in pre and post-workout smoothies. Collagen is the most abundant protein in your body and a major component of connective tissues in tendons, ligaments, skin and muscles. Consuming collagen provides health benefits including joint health, youthful skin, healthy hair, protecting cartilage and bones, and workout recovery.
Naked PB (Vegan Product)
nakednutrition.com/products/powdered-peanut-butter
Naked PB is a vegan peanut butter powder made exclusively from peanuts grown on US farms. Our powdered peanut butter is made from slow-roasted, non-GMO peanuts that are mechanically pressed to remove fat and oil. The result is a peanut butter powder that is over 40% protein. Gain the nutritional benefits of powdered peanut butter and enjoy its flavor by using it in recipes from cakes and muffins to peanut butter powder smoothies. Naked Nutrition is committed to shortening the steps between our farms and you.
Naked Pea (Vegan Product)
Naked Pea Image Link
nakednutrition.com/products/pea-protein-powder?_pos=1&_sid=85cd34243&_ss=r
Product Description: Naked Pea is a vegan protein made exclusively from raw yellow peas grown in the USA and Canada. Gluten free, dairy free, and soy free; Naked Pea's superior amino acid profile is the result of processing via mechanical water-extraction without the use of chemicals. Naked Nutrition is committed to shortening the steps between our farms and you.
Product Note: Add Naked Pea to a blender along with your desired fruits + veggies and blend. This product is not meant to just be added to water for a scoop + shake method.
JOYCOAST
No matter the recipient, the key to a great gift is personalization. When you pair that with a unique gift such as a wooden watch or pair of wooden sunglasses crafted from zebra wood from Africa, or American Walnut – it's even more special!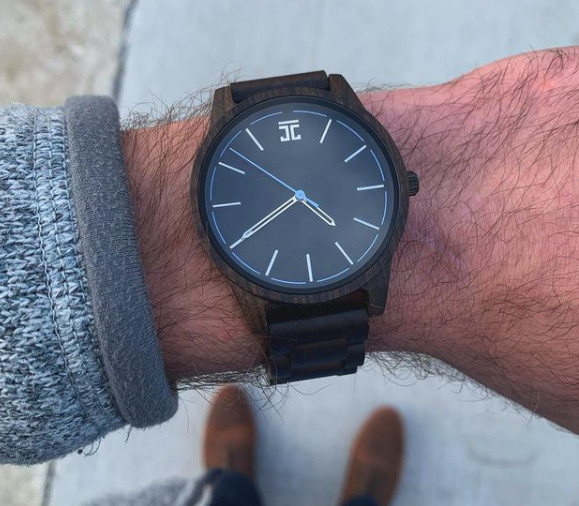 Joycoast offers custom engraving on the back of every wooden watch, making great gifts for any of the following categories:
Gifts for the Travel and Adventure Lover
Gifts that give back/gifts that keep on giving (we plant 10 trees per product sold)
Gifts for the man/woman who has everything
Eco-friendly gifts (sustainable & biodegradable)
Gifts for Boyfriend/Husband
Gifts for Anniversary, Christmas, Birthday
Personalized Gifts
About Joycoast:
Established in 2017, based in Chicago. We are a small business hoping to make a big impact on the environment!
10 trees planted per product sold
Custom engraving on all wooden watches
All watches include a bamboo gift box
www.joycoast.com
Ice-ology by Dexas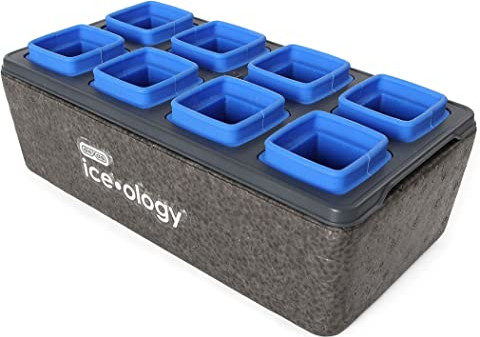 ice•ology clear ice making "system" which can truly make holiday beverages sparkle! One of the easiest to use clear ice trays on the market, and it does not need special water or boiled water or anything other than a trip to the kitchen sink.
A good job of recreating directional freezing in nature and the ice freezers very slowly from the top down, driving minerals, solids and other impurities down into the tray leaving only the clear ice in the silicone molds on top.
Ideal for anyone who want to make holiday entertaining even more special, and certainly a necessity for anyone who love to serve fine bourbons or other spirits by the fireplace.
www.amazon.com/stores/page/D520240E-C71A-417E-8022-B40EED093049?ingress=2&visitId=c0dcfe50-2523-4aab-8984-20f661f43fcf&ref_=ast_bln
The LidGrabber
A new and easy to use product that promotes a positive lock between the cup and coffee lid. The LidGrabber also keeps (possibly dirty) hands away from the lid itself. "You know, the one you're about to drink through."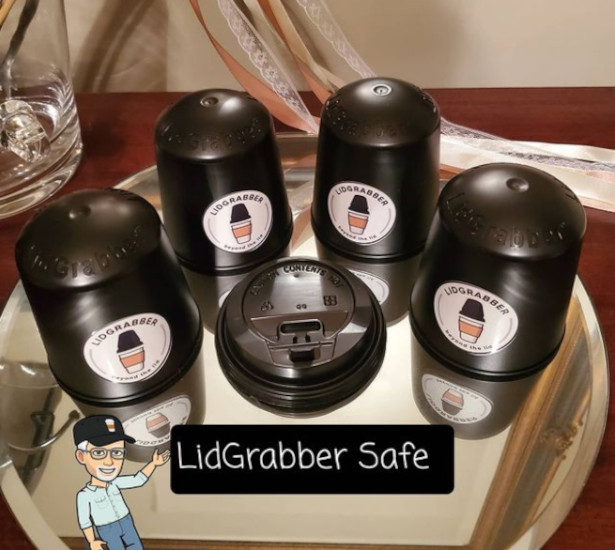 The importance of a clean cup of coffee in this day and age and why a clean lid is as important as all the other precautions we take on a daily basis to combat Coronavirus.
It really works >> www.youtube.com/watch?v=dMGaSQiv9dM
Gleamin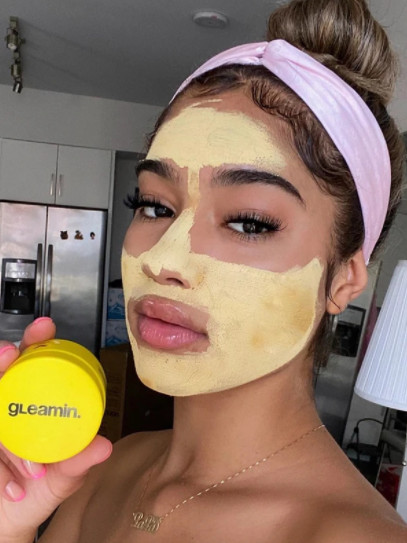 Using potent superfoods to enhance natural beauty and empower life. Their clean products are carefully formulated to invigorate our global community with a new-found sense of freedom.
Vitamin C Clay Mark
A 100% natural Vitamin C Clay Mask, featuring the powerful glow-duo Turmeric & Aloe Vera. This mask leaves your skin utterly radiant in just 10 minutes. It fades dark spots, improves texture, and visibly evens skin tone, naturally. It reduces acne and scarring. It is safe for skin types, vegan & cruelty-free. FREE super-smooth application brush included.
www.gleamin.com/products/mask
Stretch Satin Fabric Headband
Hair up. Mask on. Glow out. This stylish one-size-fits-all headband takes the hassle out of masking sessions and puts the finishing touch on any outfit.
www.gleamin.com/products/twisted-satin-headband
www.gleamin.com
Ron's Optical/I Heart Eyewear
Have you thought about blue light glasses for kids, teens and adults?
I Heart Eyewear offers stylish optical quality blue light glasses (available as readers also) to eliminate eye strain and headaches from using electronic devices for extended periods of time.
For more information, see our full line at www.ihearteyear.com.
They also offer plenty of chain options to hold masks when not in use.
www.ihearteyewear.com
ONO Overnight Oats
ONO High Protein Overnight Oats.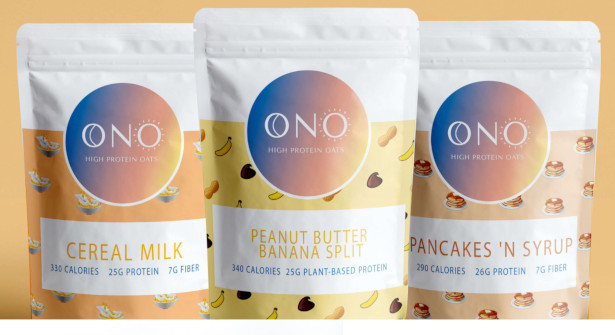 ONO is the perfect gift to give your fitness enthusiast friend as it has 25g of protein (vegan options as well), and less than 340 calories to fuel you for your active day! Our fun flavors like Cereal Milk, Vegan Peanut Butter Banana Split, and Pancakes N' Syrup are shelf-stable, portable, and only take 30 seconds to prep! Give the tastiest gift of all this holiday season and upgrade your breakfast with ONO!
www.eatovernightoats.com
IG: @overnightoats
Whom Home
NO. 3 – LILY, NEROLI, & HONEYSUCKLE CANDLE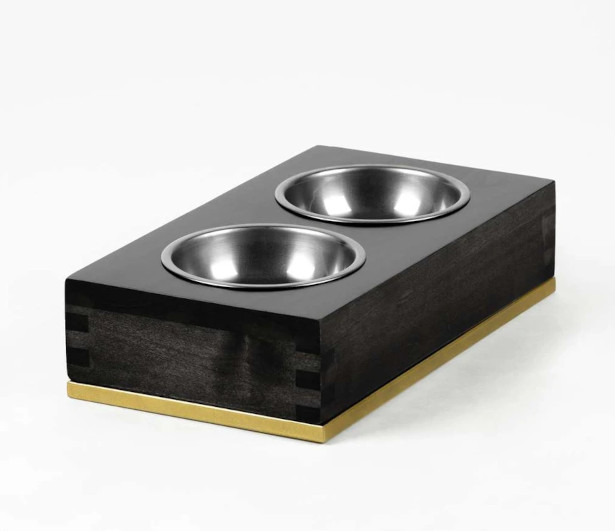 An exotic blend of glowing lilies, fresh neroli petals, and white honeysuckle paired with a touch of creamy tonka bean and midnight woods to add depth and complexity to this fresh fragrance. The Whom Home candle is a wax-like no other. Made with grade certified coconut oil, our hand-crafted candles provide the cleanest burn available that never collects soot, exudes extreme fragrance, and is ecologically responsible. The purity of coconut oil allows fragrances to burn true, releasing natural perfume without distortion.
whomhome.com/collections/candles/products/no-3-lily-neroli-honeysuckle-candle
PEP STEP. WALL ART
whomhome.com/collections/abstract/products/pep-step-wall-art
Good Intentions Tray
whomhome.com/collections/decorative-accents-ii/products/good-intentions
Dovetail Double Pet Feeder
This design reflects the timeless love and friendship our pets provide us. Dovetail joints are known for their strength and resistance to being pulled apart just like the bond of love we have with our pets. Whom builds this bowl from the ground up using only the best materials available, mixing a perfect blend of metal and wood to create a modern, transitional design. Each is manufactured to order and handmade by our expert craftsman. No warehouse full of these!
whomhome.com/collections/pet-bowls/products/large-legless-double-dutch
Tree Hugger Pet Bed
The Tree Hugger pet bed embraces your furry child with its rounded alder wood frame and luxurious pillow, available in your choice of 10 fabric colors. Day or night, watch your pet relax and enjoy this plush sanctuary. Our durable cross linen weave fabric keeps this bed reliably fresh and soft. You can maintain the cushion by machine washing on a delicate setting and tumble dry on air fluff.
Link: whomhome.com/collections/pet-beds/products/tree-hugger-pet-bed
whomhome.com
Zapuno Foldable Laptop Bed Table Multi-Function Lap Bed Tray Table with Storage Drawer and Water Bottle Holder, Serving Tray Dining Table with Slot for Eating, Working on Bed/Couch/Sofa (Arc Shape)#
ON AMAZON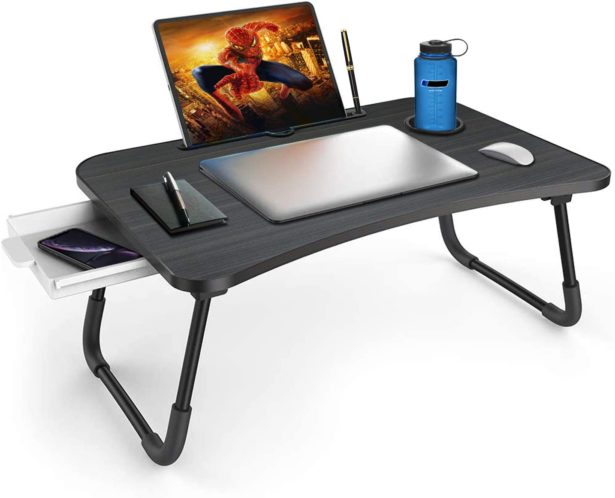 This awesome foldable laptop table is a must for everyone who's working from home these days. Our home office environment should feel inviting and comfortable, so we can give our best during the working hours. The Zapuno table will provide you with the space you need to put all your gadgets on it so you can work from the sofa or from your bed. There's a designated place to put your beverage and your snack on it. There's even enough space for your mouse pad.
Christmas Dresses
Women's clothing brand called MSBASC.
As a stable seller on Amazon, MSBASIC's festive dresses are loved by all gender shoppers as Christmas outfits and gifts, which has something to do with the unique Christmas prints and comfortable fabric (100% polyester). On top of that, the cost-effective price of $18.99 is quite convincing as well.
www.authorityguitar.com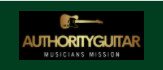 Lots of gift ideas on authorityguitar.com. Ranging from guitars for kids to adults. Also ukuleles, mandolin, short bass guitars, and accessories. Perfect for that something a little bit different at Christmas. All at affordable low affordable prices.
1. Why not try the Ukulele?
A perfect last-minute gift idea, and at an affordable price..
Kala Learn to Play Ukulele Soprano Starter Kit, Satin Mahogany – Includes online lessons, tuner app, and booklet
authorityguitar.com/best-ukulele-brands-5-deals-2/
Pros: Affordable, Comes With Online Lessons, Small Size Is Great For Children, Ease of Use, Surprisingly Good Tone
Cons: Build Quality Not Great, Questionable Tuning Issues
Kala is one of the most recognizable Ukulele brands in the world. A perfect beginner instrument for children as young as 5 years old. Comes with a starter kit that includes: a Kala logo tote bag, a 20-page Quick Start Guide with information about your new ukulele, and all the tips you need to get started. You can even jump on their website with the online lessons. A beautiful mahogany finish, a laminated and sturdy construction will last the bumps and scrapes.
Considered to be at the lower end of the price range, the Kala KA-15S Ukulele is more about getting you playing. With that being said, it's still surprisingly bright and rich in sound. The detail that struck me straight away, was how much lower the action is compared to similar models. I was pleasantly surprised to see this feature. Higher strings make an instrument harder to play.
If you're a complete beginner or looking to add a soprano to your collection on a lower budget, this is your next instrument!
2. Kids:
The Loog Mini Acoustic Guitar for Children
authorityguitar.com/best-kids-guitar-find-the-right-guitar/
Pros: Very Light In Weight, Nylon Strings, Nice Flashcards Pics With Chord Diagrams, Beautiful Range Of Colours, Comes With App Lesson Too
Cons: It Obviously Doesn't Sound Like A Guitar or Uke
At 22 inches in length, the Loog Mini gives a child of 3+ a chance to get into playing. Strings are made from Nylon, so it's very soft on little fingertips. There are three strings tuned G-B-E (like a standard guitar). The body is made from real wood (Linden wood). 422gs in weight, so very very light for a toddler to carry around the house.
Personally, I'm so pleased there is a product out there for children to learn at such a young age. This is not a toy, the strings need to be tuned and kept as a normal instrument. It's very sturdy so can take a toddler battering. The Loog Mini would make a perfect gift and is a lovely introduction into music. Well done Loog, a 5-star product.
3. How about sitting back and listening to the beautiful sounds of a mandolin?
authorityguitar.com/best-beginner-mandolin-5-of-the-best/
Stagg M40S 8-String Bluegrass Mandolin with Solid Spruce Top – Goldburst
Pros: Holds Tuning, Easy To Play, Good Enough To Gig With, Solid Wood Build, Value For Money, Child Friendly
Cons: Nut Sits A Bit High
Stagg M40S is a solid performer at a friendly price. A surprisingly loud mandolin that can be used in gig scenarios. It certainly has a bark.
Built from 'solid' spruce wood, solid maple back and sides, a rosewood fingerboard, and an adjustable bridge. Another beautiful nickel engraved tailpiece. A traditional bluegrass type mandolin gives you a bright tone and lots of volume. Perfect starter instrument, even for children as it's light and very pretty. At a totally insane affordable price, the Stagg M40S is very popular, so be quick as you've found your new toy!!
www.authorityguitar.com
Pashmina.com.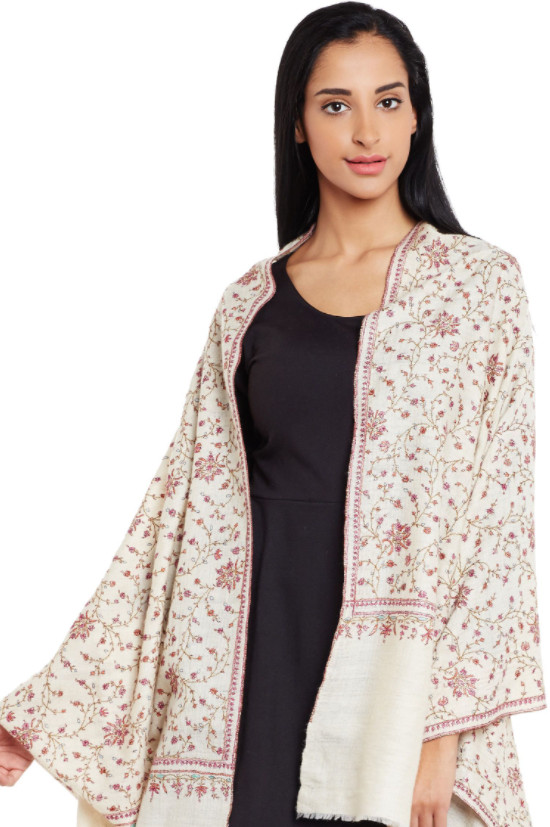 Christmas is the most awaited time of the year. Its the most wonderful chance of reuniting with loved ones. Visiting parents, grandparents and siblings and spending days with them feels so great and rewarding. It is these moments which lead to a fresh start to next year.
There is something else that makes every occasion, including Christmas, really special. And that is giving and receiving gifts. Receiving gifts is obviously delighting, but even giving them makes you satisfied, content. But what to give is always an issue. After all is there something that can be given to people of every age, every temperament, every gender, hence everyone in the family. Yes there is. Pure, fine, feathery light Cashmere
Cashmere the downy undercoat of an exotic goat species, is ethically acquired and handwoven to luxury apparel and wraps. These can have various patterns and are designed based on the group of customers they're made for. Your grandma, who is a patron of slow fashion will go for an embroidered Cashmere wrap – large size – in a pastel shade. https://www.pashmina.com/frosted-fire-cashmere-wrap/
Mom would love to wear sustainably made solids. prints and patterns. www.pashmina.com/cashmere-wrap/
Dad would again pick maybe a less embroidered wrap.
There are laced Cashmere wraps and scarves too for a sister or a friend maybe who would pick more contemporary designs. www.pashmina.com/cashmere-scarf/
All these and more are available on Pashmina.com in hundreds of patterns and colours to spoil you for choice. From pastels to brights, solids to full embroidery ones, large wraps to chic scarves, we offer all of them in luxurious assortments.
Now that the festive days are coming, we would like to celebrate life a little more extra. 2020 had given so much, sometimes more than we could take, and all of us deserve a good gift to put smiles on our faces.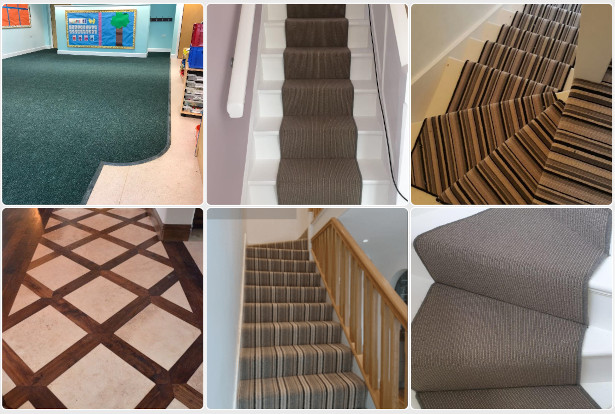 RUG. It's impossible to go wrong with the perfect rug! These flooring statements add a splash of color, an interesting pattern or texture, sleek subtle separators, or an element of comfort to any room of the house. You could choose from a wide variety of styles that would reflect your personality or the theme you're thinking of for that particular area. Observe the house – where could we place a little statement? A comfy rug/ carpet brings the family together, for example, in the living room. Here you could bond and play and just feel the warmth despite the freezing season.
You could see sample products of Graham Lee Carpets.
www.grahamleecarpets.co.uk
Introducing Mask Rack – The New Mask Organization Solution!
MaskRack, the first-of-its-kind hanging mask organization solution, and the perfect gift for this unique holiday season. MaskRack recently announced the launch of two new hanging racks with UV light integration – UV Mod and UV Classic, in addition to their original styles Classic and Mod, to help sanitize and organize your masks.
MaskRack provides an innovative way to organize masks and sanitizing equipment in a way no other product does. Made with patent-pending inverse hooks and overall functionality to accommodate various string sizes, larger masks, and face shields, the MaskRack is easy to install, easy to use, and fully customizable. Originally available in blanc white, all four MaskRack™ styles – UV Mod, UV Classic, Mod, Classic – are now available in four new matte colorways, including desert yellow, dusty pink, salton blue and sage green to fit into any interior design. MaskRack products are available for sale at themaskrack.com and on Amazon, Etsy, eBay, and other online shops.
www.themaskrack.com
Tiny Dance Life !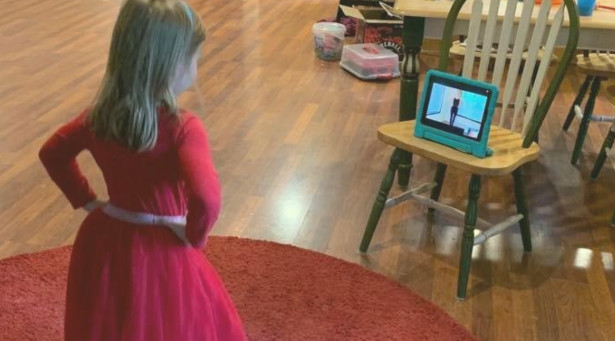 A unique socialization opportunity for Preschoolers and Toddlers (ages 3-6 years old) called Tiny Dance Life.
Tiny Dance Life
Online Interactive Ballet, Yoga, Music & Movement, and Hip Hop classes for Preschoolers and Toddlers via Zoom. First class FREE!
Parents are looking for ways to create, establish, and maintain a daily routine for their young children or groups of children while working from home. I see that InTouch Rugby is compiling its 50 Special Christmas Gift Guide. I think that Tiny Dance Life classes would be a great gift idea for your clientele with young children!
See more at :- www.tinydancelife.com
Impossible Foods, creator of the famous Impossible Burger that is loved/backed by celebs likeKaty Perry, Gavin Rossdale, Jay Z, Serena Williams, Trevor Noah, Miley Cyrus, Chrissy Teigen and more is offering some great "gift that gives back" options on its Cookbook and Family Bundles this holiday season on both Amazon and its direct to consumer site.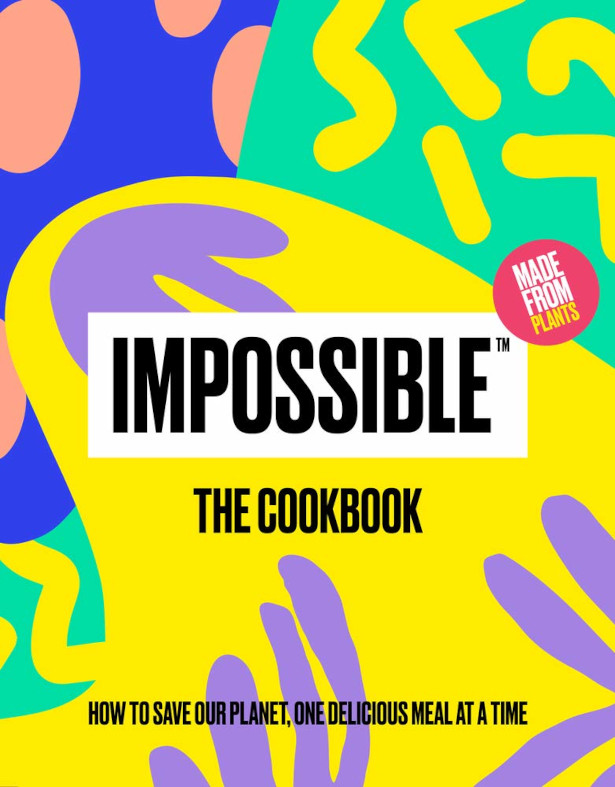 On Amazon:For every Impossible™: The Cookbook sold on Amazon in 2020, $3 will be donated to No Kid Hungry.
Impossible™: The Cookbook ($23.28):Features 40 delicious recipes using Impossible's meat made from plants (namedtop plant-based burger by the New York Times) – creating dishes with all the mouthwatering flavor, but only a tiny fraction of the environmental impact of ground beef made from cows.
Perfect for: The foodie, chef (professional, amateur, or mom variety), grilling pro, party planner or burger bestie in your life.
You'll find: Cheesesteaks. Chilaquiles. Taco Salad. Mapo Tofu. Pho. Bolognese. Burgers. More burgers! And of course – beverage pairings to top it all off.
Recipes + tips from world-renowned chefs: Brad Farmerie, Chris Cosentino, Kwame Onwuachi, Michael Symon, Tanya Holland, Traci Des Jardins, and more.
Impossible DTC:Starting Giving Tuesday, Impossible will launch the"Buy Impossible Burger, Give Impossible Burger" program on ImpossibleFoods.com that will benefit Feeding America food banks across the Bay Area.
For any Impossible™ bundle purchased from Dec 1-Dec 31 onImpossibleFoods.com, Impossible Foods will donate an equivalent amount of Impossible Burger to Feeding America food banks across the Bay Area.
You'll find: All the bundled/sizes of Impossible Burger, options ranging from $25.99 to $79.99.
Why It's Important:In the U.S. 1 in 9 people struggle with hunger. The COVID-19 pandemic has turned the longstanding problem of hunger into an acute crisis, andFeeding America projects more than 50 million people, including 17 million children will go hungry in 2020.
These luxe, nourishing products from Soapbox are as amazing as their mission: with each purchase, a bar of soap is donated to someone in need. More than 10 million bars of soap will be donated in 2020 alone! Donations are often paired with proper hygiene education, which is now more important than ever as we battle a global pandemic.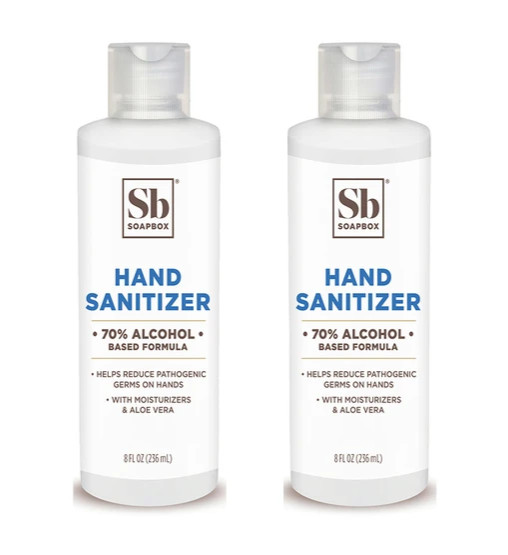 2020 HOLIDAY GIFT GUIDE
Stocking Stuffer Edition
8 Luxe Holiday Gifts from Soapbox Everyone Will Love
Hair and body products that give back in the age of COVID.
This holiday season, delight your loved ones and give back at the same time with nourishing hair and body products from Soapbox. For every vegan, cruelty-free, phthalate-free stocking stuffer, Hanukkah present, or hostess gift you buy, you donate a bar of soap through Soapbox to someone in need.
Here are the upcoming deals:
Black Friday: 25% off products purchased on www.soapboxsoaps.com, free shipping on orders over $35 (11/26-11/28); and 20% off select Soapbox products purchased on Amazon for Amazon Prime Members (11/27).
Cyber Monday (11/30): 25% off products purchased on www.soapboxsoaps.com, free shipping on orders over $35; and 20% off select Soapbox products purchased on Amazon for Amazon Prime Members.
On Giving Tuesday, Soapbox will double its donations of soap and is offering 15% off items purchased through www.soapboxsoaps.com (code give2020). The unique "Hope Code" on the back of all Soapbox products is linked to an aid project that your donations support. Simply enter your code to see photos from that project and learn more information about the work being done.
Thanks to its customers, Soapbox will donate 10 million bars of soap in 2020 alone! These donations are often paired with proper hygiene education, which is now more important than ever as we battle a global pandemic.
Below are Soapbox co-founder and CEO David Simnick's top picks for what to give this holiday season.
For Everyone On Your List
Soapbox Liquid Hand Sanitizer ($15.99 per 2-pack, 8 ounces each)
Carrying hand sanitizer is now the new normal. Give everyone you know the gift of clean hands with these 8-ounce bottles of unscented, 70% alcohol hand sanitizer that is blended with moisturizers and aloe to not only help reduce pathogenic germs but also prevent hands from drying out. Soapbox hand sanitizers are safe and methanol-free.
For Your Long-Haired and Curly-Locked Friends
Soapbox Coconut Oil Deep Conditioner Sachets ($2.99)
Drop these deep conditioner sachets into the Christmas stockings of all your long-haired and curly-locked friends and they'll forever be indebted to you. The fatty acid-rich coconut oil formula rejuvenates hair by keeping it hydrated and helping to prevent protein loss.
Hostess Gifts
Soapbox Bar Soap ($4.99)
Soapbox's divine-smelling bar soaps make the perfect hostess gift and can be used in the powder room or in the shower. Choose between Coconut Milk & Sandalwood, Citrus & Peach Rose and Sea Minerals & Blue Iris — or buy them all. Each bar is packed with olive oil and shea butter and leaves skin feeling hydrated and silky.
For Gym Rats, Dads, Frequent Travelers and your Environmentally-Conscious Pals.
Soapbox Shampoo Bars ($15)
These portable, eco-friendly shampoo bars are perfect for gym rats, dads, frequent travelers and your environmentally-conscious pals. No bottles, less packaging, and all the cleansing and hydrating properties you get from regular shampoo. Choose the Coconut Oil Moisture & Nourish bar, the Tea Tree Cleanse & Purify bar, Argan Oil Control & Soften bar or Activated Charcoal Detoxify & Refresh bar.
For Mom, Your Favorite Teacher (or to de-stress Yourself!)
Bath Bomb Kit ($24.99 for a box of 5)
Treat mom, your favorite teacher, or yourself to one of these luxurious and thoughtfully crafted bath bombs. Each bomb blooms a relaxing aroma while you soak and unwind in the tub. Citrus & Peach Rose is crisp and exotic; Sea Minerals & Blue Iris transforms your bath into a sea escape; Tea Tree & Mint awakens the sense; Vanilla & Lily Blossom calms you before bed; and Coconut Milk & Sandalwood will make you feel like you're on a tropical island.
For Him: Hair & Beard Care
Tea Tree Scalp Treatment ($9.99), Tea Tree Hydration Mask ($17.99) & Argan Oil Smoothing Serum ($9.99)
The vitamin-enriched tea tree scalp treatment and hydration mask will rescue anyone suffering from dry, flaky skin and an itchy scalp. The Argan Oil Smoothing Serum is perfect for beard care and softening and taming facial hair. Choose any, or all three!
About Soapbox: SoapBox Soaps was founded in 2010 with a simple mission: to empower people to change the world through everyday, quality purchases. Our founder, David Simnick, made the first batch of soap in his college apartment kitchen while still at American University. Ten years later, our products are in retailers across the nation and, with our customers, we have donated nearly twenty million bars of soap to communities in need.
Writing For Kids
A unique new children's picture books series recently launched that celebrates special moments and developmental milestones for children ages 0-5.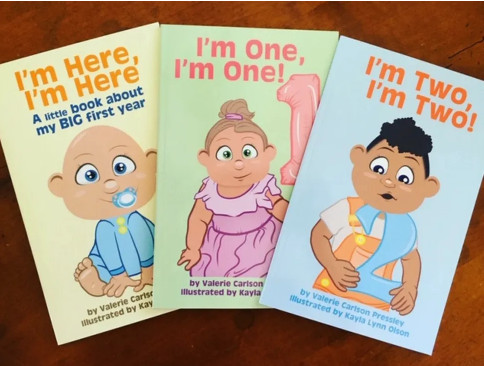 Book reviews have been overwhelmingly positive for how each of the titles really meets the moment and enables family members to easily document and celebrate some of the major milestones in their little one's development, and the books would make a great featured item for one of your InTouch Rugby gift guides! I am happy to send you images, text and copies of the books if you'd like.
The first three titles are now available and I'd love for you to consider featuring them — they make the perfect gift for kids of all ages, expecting mothers, new moms, friends/aunts/uncles of little ones, birthdays and certainly the holidays! Many of my customers are grandparents who have been purchasing them to read to their grandchildren living far away as a way to connect with them over Zoom or FB Live. The 3 books (I'm Here, I'm Here!; I'm One, I'm One!; I'm Two, I'm Two!) are available on Amazon and Barnes & Noble, as well as in a few independent bookstores, and on my business website:www.writingforkids.shop.
writingforkids.shop
instagram: @writingforkids
Gift Card for a Deep Home Cleaning
www.maids.com/services/holiday-cleaning-services/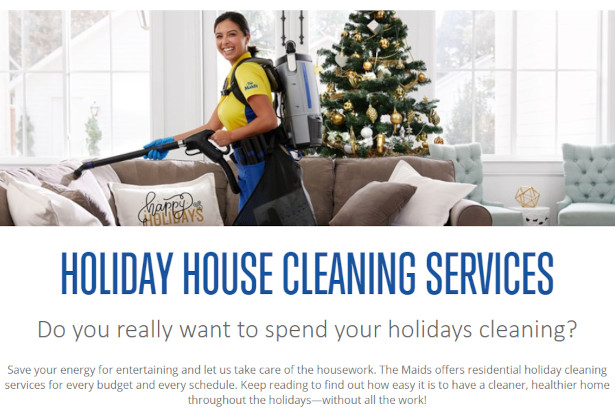 Description: The Maids gift certificates are the best way to treat someone to a vacation from house cleaning. From Valentine's Day to Mother's Day to a Christmas present, a The Maids gift certificate will show your thoughtfulness and is always appreciated. Contact the local office to purchase the gift of maid service and house cleaning – right over the phone! It's the gift of home cleaning that will make a great impression!
Rose Quartz Roller
www.energymuse.com/rose-quartz-roller.html?variant=21197625917494
Description: Since the 7th century in Ancient China, facial rollers have been used in beauty rituals. They are said to help reduce puffiness, drain the lymphatic system and increase blood circulation, while connecting you with the loving energy of Rose Quartz. Incorporate a Rose Quartz Roller into your beauty routine to infuse it with crystal energy.
Reina Floral & Lace Robe
www.spicylingerie.com/oc-lj-10731.html
Description: Drape your body in the soft yet sophisticated reina floral print and lace robe. Robe features butterfly sleeves, scalloped lace trimming, soft microfiber, tie sash.
WineBid
www.winebid.com/
Description: Bid on luxury and rare wines for the vino connoisseur in your life.
The Rose Lip Glaze is a plant based lip oil designed to make your lips smooth.
LG Website: laurynsgarden.com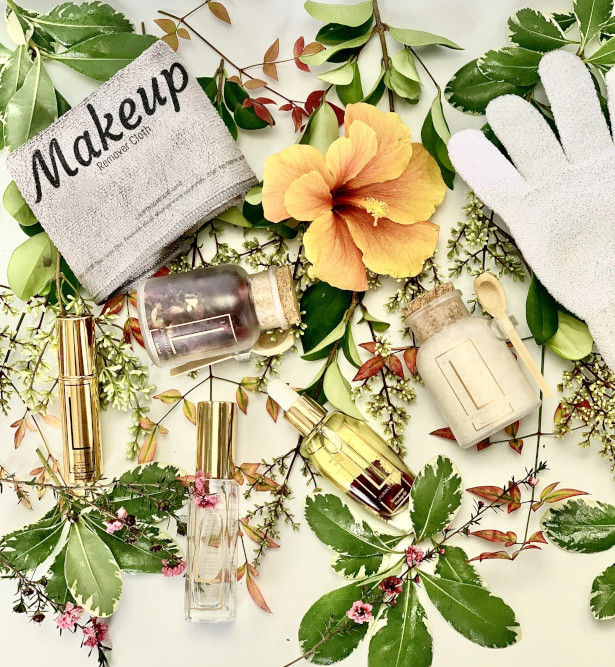 Diverse Christmas book illustrates Santa as Black, Asian, Female, Disabled, and more… Military mixed-race family self-publish "My Santa, Your Santa" bringing inclusiveness to Christmas stories.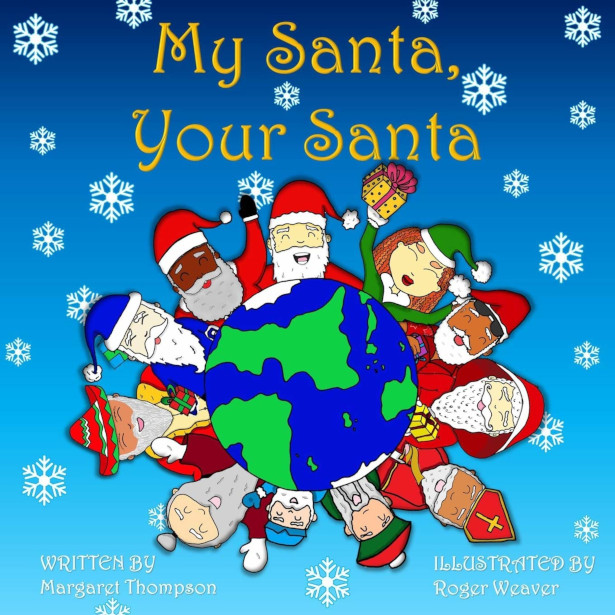 Marine Corps Air Station Yuma, Arizona. (November 30, 2020) – Christmas books have been severely lacking in diversity with previously no representations of Asian, Hispanic or Disabled Santa's to be found. To fill this gap, Roger Weaver an African American Marine Corps Sergeant and his Australian Wife Margaret Thompson launched their debut children's picture book My Santa, Your Santa, bringing the magic of Christmas and diverse representations of Santa to families across the globe..
My Santa, Your Santa uses catchy rhymes and charming illustrations to explain how Santa's magic allows him to deliver presents to children all around the world, magically get in and out of homes, and change appearance to reflect those children. Santa can be any race, gender, or ability.
After the Black Lives Matter movement garnered massive international attention this year, Roger and Margaret were driven to search for diverse books reflecting their family and friends to read to their biracial son. In the lead up to Christmas, they discovered a lack of diverse representation in stories about Santa which prompted them into action.
"This isn't a book that highlights inequality, but instead focuses on how each child sees Santa differently, or like someone in their family" said author, Margaret.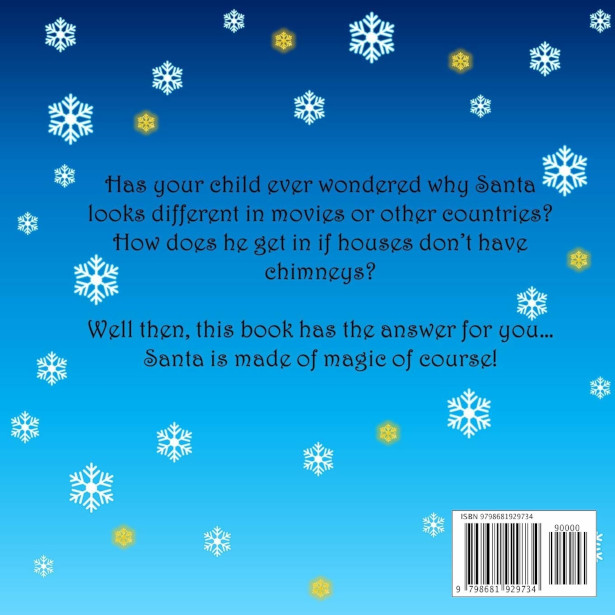 "Parents all around the world dress up as Santa for their children" illustrator Sergeant Roger Weaver said. "It's ridiculous that there are no books showcasing this. Korean parents dressing as Santa, Mexican parents dressing as Santa…what color do people think Santa is in Nigeria, White?"
The book enhances the current myth of Santa by incorporating the idea that his magic allows him to change appearance and attire to reflect the diverse people and places he is visiting.
"We wanted our book to be a wink to parents or family members who want to dress up as Santa for their child, as well as depicting mixed race families, LGBTQ families, single parents, and children and Santa's with disabilities. Christmas is a time for everyone, and all parents should feel able to dress up as Santa, no matter their age, color, gender, or ability" said Margaret.
My Santa, Your Santa incorporates different languages for "Merry Christmas" and "Thank you" with illustrations that depict a range of people and places. It has seen overwhelmingly positive five-star reviews from people in the UK, Japan, Australia, and the US. In its first week, it hit #1 Best Seller as a new release for inclusive books.
My Santa, Your Santa is available to purchase worldwide on Amazon in both paperback and Kindle formats via the following link: www.geni.us/MySantaYourSanta
About the Author and Illustrator:
Margaret Thompson (Author) met her husband Roger in Japan whilst she was an English Teacher and he was stationed at the Marine Corps base nearby. Margaret has worked in 10 different countries. Her time as an English Teacher in Italy and Japan has been a great foundation for her new passion to write for children.
Roger Weaver (Illustrator) studied in both Japan and USA before enlisting in the US Marine Corps. Roger's mission is for his illustrations to reflect the world and its diversity and give children a reflection of themselves in books that he never had as an African American growing up.
Whole Note Music Academy
Books, Anatomy of Guitar Playing and Anatomy of Drumming (4.5 stars on amazon, 100+ reviews(see the top review below) and full of images like the one below). It isn't for everyone, but there are 20 million guitarist+drummers out there in the US according to the US census, so at least half of everyone in the US has a musician in the family to give a gift for. Books are $25.
www.amazon.com/Anatomy-Guitar-Playing-Drumming/dp/1545146772/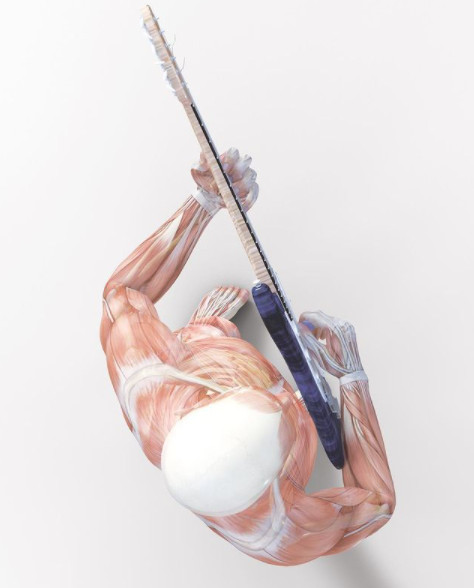 Glen W.5.0 out of 5 stars Awesome book, vital for longevityReviewed in the United States on January 8, 2018Verified PurchaseInjuried from drumming and down and out I bought the paperback version. This book saved me. Thank you John Lamb! The info in this book is vital for playing correctly and how the body and drumset should be positioned to prevent injury. My knee issues have been on going for 15 years. I played yesterday pain free! Get this book even if you are not injured because there might be something you can fine tune before you get injured.
Anatomy of Guitar Playing: Move Better, Feel Better, Play Better
Anatomy of Drumming: Move Better, Feel Better, Play Better
A Matter of Time: The Science of Rhythm and the Groove
Start Playing Drums
The best Christmas gift for bearded guys.

They say it's the thought that counts. So, think about it – what does a bearded man want?
He wants to take care of his beard. He nurtures it, he's proud of it and he wants it to look good.
He wants products made by perfectionist who share his passion.
Make him very merry this Christmas with a world-class grooming gift from The Beard Struggle.
www.amazon.com/dp/B08LZYHNQ2?ref=myi_title_dp
www.amazon.com/dp/B08M2KZ74N?ref=myi_title_dp
www.amazon.com/dp/B08M11QZ91?ref=myi_title_dp
~~~~~~~~~~~~~~~~
Treat the woman in your life with a Spa in a Bag. Rejuvenating Mineral Salts from the Dead Sea. Therapeutic and cosmetic spa treatment that improves circulation, reduces muscle tension and eases rheumatic pains. Ahhh. All this while cleansing and revitalizing the skin.
Mud Bag – Amazon Link: www.amazon.com/dp/B01LWMYEUK?ref=myi_title_dp
The link is to a 3 pack that make great gifts!!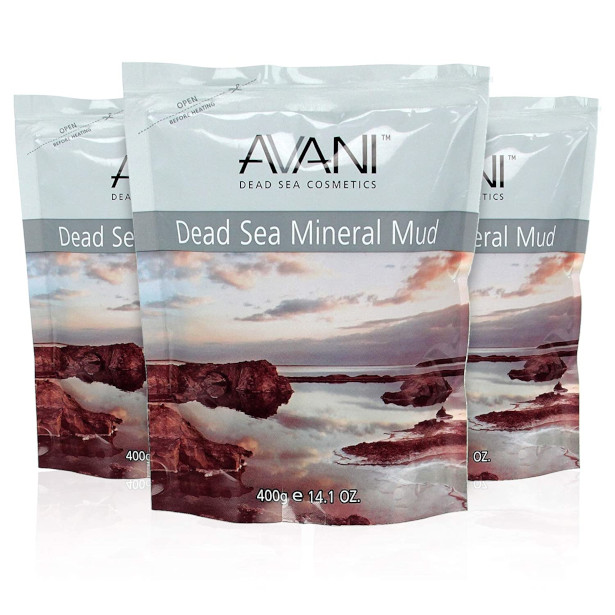 Presents with purpose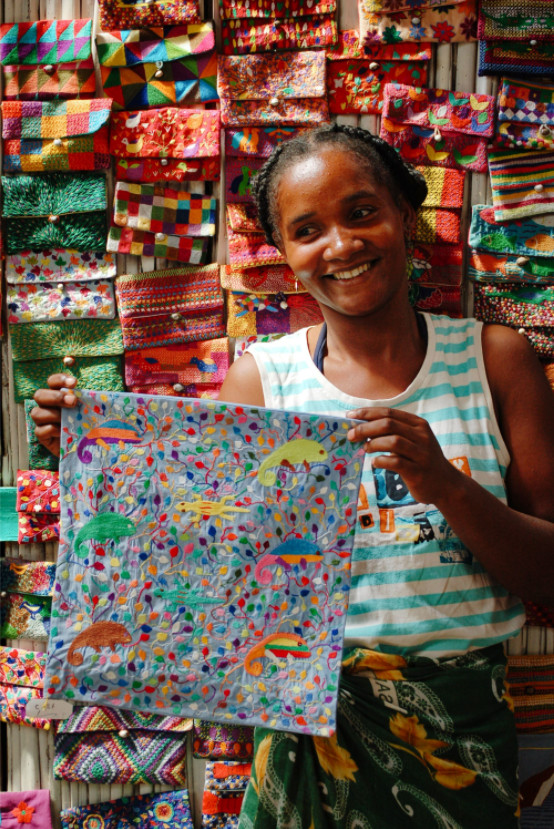 These handmade, embroidered products offer 'one of a kind' pieces, created by the women of Stitch Sainte Luce from recycled cotton. Each individual item is totally unique and sustainable, offering a stunning present with real purpose, which will bring in valuable income to families in Madagascar, who need our support now more than ever.
Stitch Sainte Luce is a women's Cooperative in Madagascar, supported by the charity SEED Madagascar, which has taught embroidery, as well as business skills in maths, sales and English language, to over 100 women, so that they can produce and sell the products to help bring an income to families in the poorest country in the world, where almost 80% of the population lives on less the $1.90 per day and coronavirus is having a devastating effect.
www.stitchsainteluce.org/shop/
Gifts for £10 and under
Gifts for £10 – £30
Gifts for £40+
More detail on the Stitch Sainte Luce Cooperative
Stitch Sainte Luce has brought much more than an income stream to the women involved in the project and the craft skills they have learnt have also helped to empower them and given them hope for the future. The women have always been encouraged to develop their own style, rather than being pushed towards Western designs, helping to build their self-confidence and allowing them to progress as artists. Many of the women are exceptionally creative and through collaborative pieces, where several women work on the same article, the Cooperative produces highly detailed and delicate pieces of artwork that are desired by a whole range of customers – from interior designers, schools, African collectors, fellow embroiderers and artists. The result is that these women not only now create one of a kind pieces of art, but have built a closer women's community, have closed the gender income gap within their households and have established lifelong skills that ensure financial stability.
"The studio is a place where we can be together as friends. We work together, we talk together, and we laugh together. We need that in our lives"- Esterline
Each of the products that is produced by Stitch Sainte Luce is one of a kind and every item is unique. Products that can be bought directly from the Cooperative's website – www.stitchsainteluce.org/shop/, where you can also learn more about the project and the women involved.
Apothecanna Move More + Feel Better Kits
apothecanna.com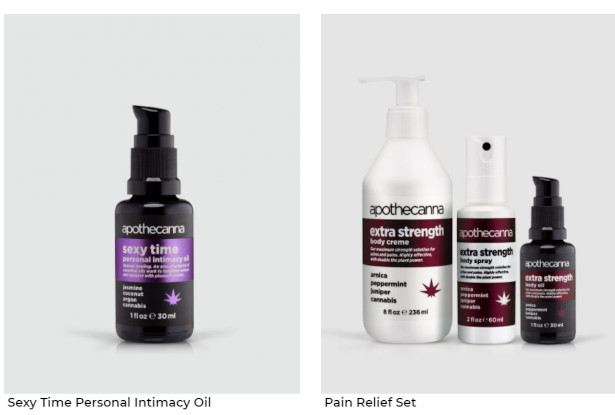 Apothecanna is a high performance all-natural cannabis body care brand. Launched in 2009, we've honed our best in class formulations and full product line over the last 10 years. I'm excited to announce that we're launching our first annual holiday kits this season in celebration of our ten year anniversary.
As we look to a holiday season unlike any others before, Apothecanna has created our Move More Kit and Feel Better Kit to help you gift greater well-being to yourself or your loved one. Kits launch on Tuesday, November 24, 2020.
Studies show that more Americans are stressed today with 8 in 10 people reporting significant levels of stress and 1 in 3 struggling with anxiety or depression. Not only has life become more stressful this year but the routines and social connections that often help us deal with our emotions have been limited. This toll on our mental, physical, and emotional health can cause sleeplessness, mood swings, migraines, tension in the body, fatigue, poor performance, etc.
To bring ourselves back into balance, we believe in simple routines to support the body do what it does best – heal, recover and rejenerate. And the experts agree, it's about the basics: moving the body with exercise or sport, eating healthy, nutritious foods, sleeping 8-10 hrs, and adopting a mindfulness practice like deep breathing or meditation.
Our MOVE MORE KIT is designed to tackle the most severe aches and pains and melt away the stress from the body ($150 MSRP):
Apothecanna Extra Strength Relieving Creme 8oz and Spray – Our maximum strength formula with double the dose of all-natural arnica, peppermint, juniper and pure hemp CBD to provide powerful anti-inflammatory relief
MOBOT Grace Foam Roller Water Bottle – a 2-in1 sustainable water bottle and eco-friendly foam roller to help you hydrate and target specific muscles for deep tissue massage with ease
Used together, we target stress and release tension in the body to promote healthy fascia. Fascia can become stiff and constricted through stress or lack of exercise, which restricts blood flow and makes it harder for muscles to heal and recover.
Our FEEL BETTER KIT is designed to restore balance in the mind and body by relieving anxiety and stress and promoting proper rest and relaxation. Use as part of a night time ritual ($90 MSRP):
Apothecanna Extra Strength Relieving Bath Soak – maximum strength essential oils blended with healing mineral salts to revive tired muscles
Apothecanna Calming Mind Body Creme 2oz and Oil Rollerball – a beautiful tranquil aromatherapeutic blend of lavender, chamomile, and frankincense essential oils and pure hemp CBD to soothe the senses
Brooklinen Silk Eye Mask – made with luxurious Mulberry Silk, it's naturally cool to the touch while possessing a breathable yet insulating fabric
OPTP Massage Ball – alleviate tension and soothe sore muscles. Unique points increase circulation and wake up sensory receptors
Personalized vertical bar necklaces!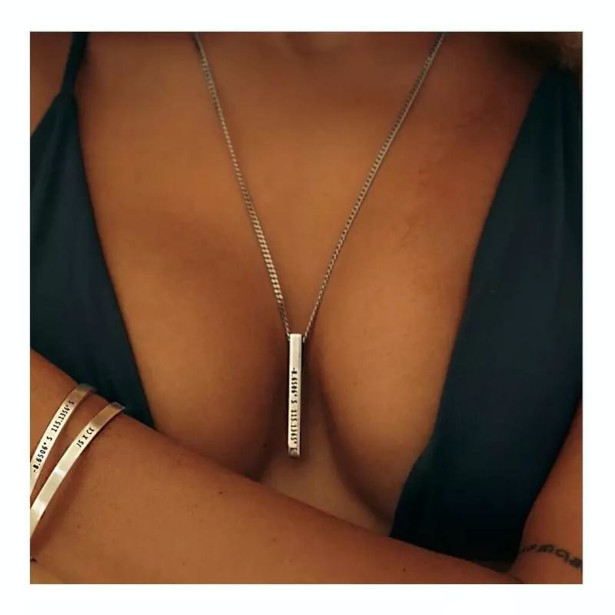 Lovers can engrave their anniversary date & coordinates to the location he proposed or where the wedding was, or maybe your first home as a family! we get tons of orders this time of the year and would love to be featured!
Custom Coordinates Necklace
OurCoordinates.com/products/coordinates-necklace
$47
Size: 45cm/50cm/55cm
Personalization available for 1-4 sides
14k Gold, Platinum, Rose Gold & Matte Black Styles available ✨
6 in 1 Keychain MultiTool
cleanaccesskey.com/products/keychain-multi-tool
The Key To Preventing The Spread Of COVID-19
Clean Access Keys Reduce Point Of Contact With Infected Surfaces By Up To 90%!
The Good Glow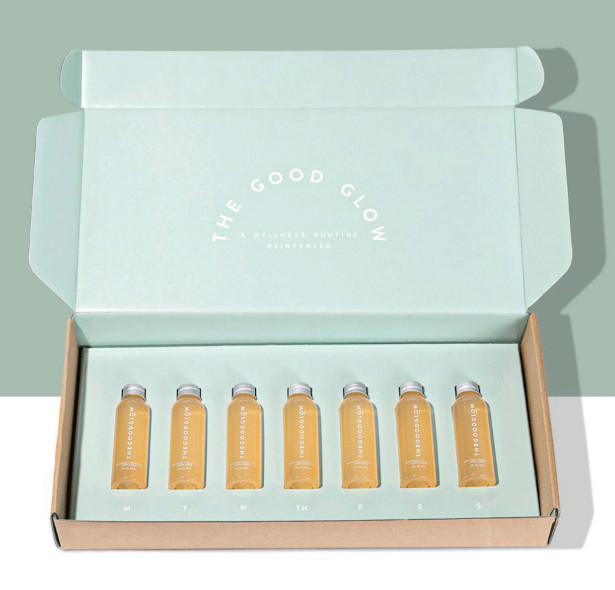 We work with The Good Glow, a new wellness company that just launched its first product – an apple cider vinegar shot – earlier this year. the founder Lauren Whatley, is actually an athlete herself (she played soccer through college) and was inspired by her own athletic feats to start a wellness company.
The Good Glow Apple Cider Vinegar Wellness Shots
Launched Summer 2020, The Good Glow's aim is to create convenient, healthy, hassle-free wellness products, staring with a lemon ginger apple cider vinegar shot that improves digestion, metabolism, and energy. Meticulously sourced and sustainably produced, the 2 oz. ACV wellness shot bottles are perfect for on-the-go wellness and are sold exclusively direct-to-consumer, one-off or on a subscription basis.
www.thegoodglow.co
Sunstone Candles
Sunstone Candles offers unique scented soy candles that contain a surprise crystal inside! Things such as amethyst, quartz, tigers eye, etc. which is accompanied by a note identifying the crystal you received and it's properties. As the candle burns down, your crystal surprise will start to reveal itself!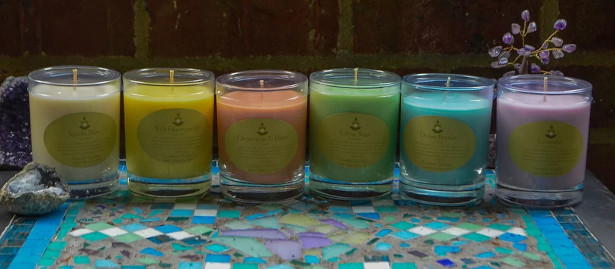 Sunstone Candles are crafted using 100% soy wax meaning the products are clean burning and will last longer than traditional candles. Scented candles have always been a tried and true gift idea. With Sunstone Candles, you receive quality soy candles and are left with a neat crystal/mineral keepsake. Plus, who doesn't love a surprise inside?
Sunstone Candles offers a variety of products ranging from their signature surprise inside candles, to crystals/minerals, wax melts, DIY kits, room sprays and more. If you're looking to get something a little extra special, ask them about their custom candle option where you can write a note to the recipient to be hidden inside the candle for them to reveal later!
www.SunstoneCandles.com
Ultimate Holiday Gift Idea for Wine Lovers:
Wine Country Table Cookbook
With Recipesthat Celebrate California's Sustainable Harvest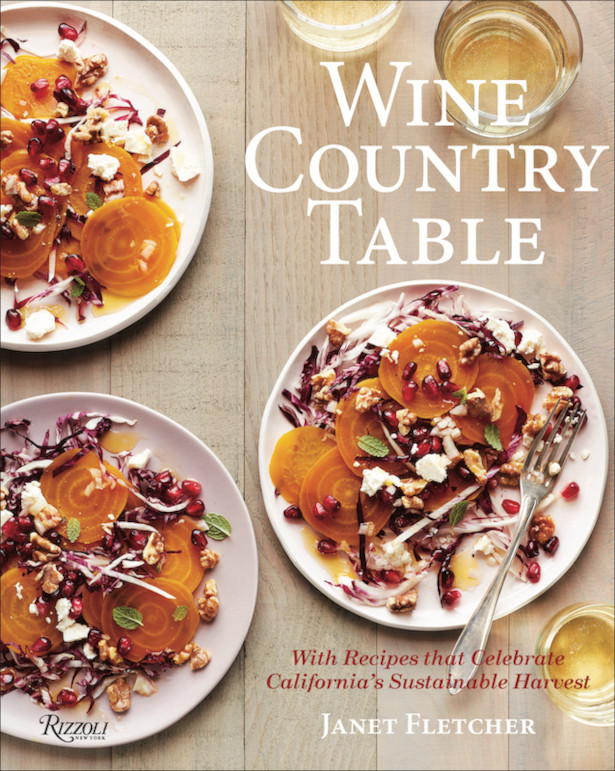 Looking for a fabulous holiday gift for your foodie friends? Why notget them the ultimate wine country cookbook from America's leading wine region—California?More than just a cookbook, it takes readers on a wine country road trip ofCalifornia, the leading wine and food destination in the U.S. It also providessuggested sustainable wine pairings to bring out the best in each harvestdish—so it's sure to please everyone from new beginners to advanced winelovers.
Written by award-winning Napa Valley authorJanet Fletcher, WINE COUNTRY TABLE: WITH RECIPES THAT CELEBRATE CALIFORNIA'SSUSTAINABLE HARVEST, published by Rizzoli New York, offers compelling stories and 50 recipesthat showcase the diversity of the California's wines and regions, its agriculturalbounty and the seasonal spirit that continues to define the produce-driven andethnically influenced essence of California wine country cooking. See: www.discovercaliforniawines.com/wine-country-table.
Wine Country Table showcases the true rock stars ofCalifornia's world-renowned culinary scene – the vintners and farmers throughoutthe state who grow more than 100 winegrape varieties and 400 specialty crops. Beautifullyphotographed, the book offers a visual tour of 23 stunning farms and winerieswhere sustainable practices highlight the future of responsible farming andwinegrowing embraced throughout California.
The book also spotlights California's key wine regions andwinegrape varieties and its most important fruit and vegetable crops, with tipson how to select and use them. The recipes cover all bases, from breakfast(Golden State Granola), lunch (Frittata with Broccoli Rabe and Sheep Cheese),and dinner (Lamb Meatballs with Artichokes and Olives) to dessert (Almond,Orange, and Olive Oil Cake), with helpful California wine suggestions. Masterthe art of making Vietnamese Chicken Pho, learn the proper way to eat it, andcomplement it with a glass of California Riesling. For Spring Vegetable Tabbouli with Fava Beans,Radishes, and Spring Herbs, pour a Chardonnay, Pinot Gris/Pinot Grigio. Stir-friedSkirt Steak with Chinese Broccoli and Shiitake pairs well with both CabernetSauvignon and dry rosé. Taste Mexico'sinfluence on the California kitchen in dishes like Roasted Tomato Soup withTortilla Crisps, ideal with Zinfandel or Sauvignon Blanc.
Book Credits: © Wine Country Table: With Recipes that Celebrate California'sSustainable Harvest by Wine Institute,Rizzoli, 2019. All Wine Country Table images credit © Wine Institute by Robert Holmesand/or © Sara Remington. Certifiedsustainable producer Jordan Winery has consented to Wine Institute's use of thetitle "Wine Country Table" for this book. Find food, wine, entertaining and travel tipsat Jordan Winery's site www.winecountrytable.com. No images or text may be reproduced in anyway, published or transmitted digitally without written permission from thepublisher.
WINECOUNTRY TABLE: With Recipes thatCelebrate California's Sustainable Harvest
By Janet Fletcher
Photographs by Robert Holmes and Sara Remington
In collaboration with Wine Institute
Hardcover /83/8" x 101/2" / 352 pages / 300 color photographs
$45.00 U.S., $60.00 Canadian / ISBN:978-0-8478-6543-7
www.rizzoliusa.com / www.discovercaliforniawines.com/wine-country-table.
About the Author: Janet Fletcher is the author or co-author of nearly 30 books on food andbeverage, including Cheese & Wine; Cheese & Beer; Yogurt:Sweet and Savory Recipes for Breakfast, Lunch, and Dinner; and EatingLocal: Recipes Inspired by America's Farmers. Fletcher's journalism has received threeJames Beard Awards.
About WineInstitute: Established in 1934, Wine Institute is the public policyadvocacy group of nearly 1,000 California wineries and affiliated businessesthat initiates and advocates state, federal and international public policy toenhance the environment for the responsible production, consumption andenjoyment of wine. The organizationenhances the economic and environmental health of the state through itsleadership in sustainable winegrowing and works with Visit California toshowcase California's wine and food offerings and the state as a top traveldestination. See: www.wineinstitute.org.
Battle Balm
100% plant-based all natural & organic topical pain relief cream called Battle Balm.
They are working with the San Diego Legion MLR team and they've all loved the product for the past couple of seasons!
Battle Balm is safe for athletes, fitness enthusiasts, basically everyone that can benefit from all natural pain relief. There's no harsh chemicals or toxic ingredients. If you're active and health-conscious, you need Battle Balm. Oh, it's also naturally antibacterial and antifungal!
battlebalm.com
The Claire Life Kitchen Soap Saddle was designed to have both soap and a cleaning utensil in an easy to use location while being able to fully wipe off your counter space. By having a soap holder in the center of the sink rather than sitting on the back, makes for easy counter cleaning, dish, and hand washing. It's sleek design and color options allows sink organizing to be modern and customizable. We have future plans to create variations of this Soap Saddle design to continue to meet your needs.
theclairelife.com