Marvin's Magic Live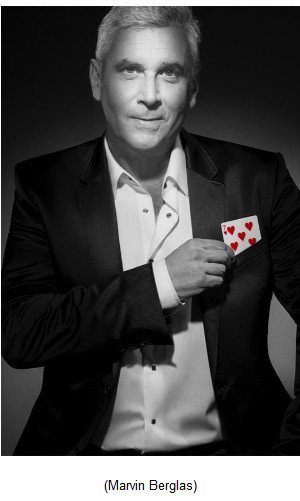 On Sunday 13th December Marvin's Magic are hosting a special free online event "Marvin's Magic Live" The show will be streamed live on Facebook & YouTube at 6.00pm – 7.30pm GMT, 1.00pm – 2.30pm EST, 10.00am -11.30am PST.
The live celebration show is packed with magic, master magicians, and amazing prizes. The show is aimed at magic lovers and is suitable for all ages. Marvin's Magic has inspired thousands of magicians over the years and currently feature in the Argos Christmas advert,
(Marvin Berglas)
The fast-paced programme will be streamed lived from the new studios at Marvin's Magic. It will be co-hosted by magicians Michael J Fitch and Marvin Berglas – the creator of Marvin's Magic and is full of magic, a behind the scenes look into the most famous brand in magic plus an array of magic celebrities with their top tips and tricks.
(Michael J Fitch)
You'll be able to hear from the pros and what it takes to be a top performer including exclusive talks with magic finalists from BGT, renowned actor, writer and director Andy Nyman and Debbie McGee,
Marvin will also interview his legendary father, the original International Man of Mystery, David Berglas – a former President of The Magic Circle and the first magician to have his own series on commercial television back in the day. Now 95 years old but still very much young at heart as he launches his fascinating digital scrapbooks.
(David Berglas, MBE)
Watch live for a chance to win amazing magic giveaways throughout the show and a competition for a family of four to win a luxury three night all-inclusive stay at the amazing Forte Village Resort in Sardinia where the kids will get to learn magic at the Marvin's Magic Academy.
Watch on YouTube or Facebook on Sunday 13th of December. 6-7.30pm. MarvinsMagic.com Join the Facebook event page here www.facebook.com/events/192853129088700
Are you craving some Christmas craft? Why not get creative and make your own Christmas wreath – a decoration staple that you just can't live without. The team at wilko has shared a handy guide on how you can make your own and enjoy some festive fun at home this year!
Here's what you'll need!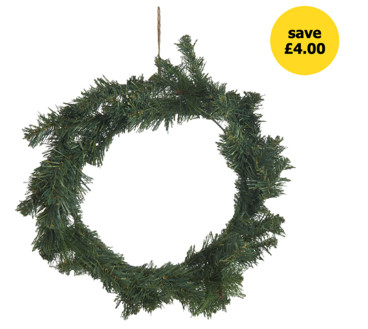 Start with your base.
For a wreath that will survive year after year, opt for an artificial wreath base.
Wilko Plain Christmas Wreath
RRP: £4.00
Please note, this product is out of stock online however there is plenty of stock in stores.
Select your foliage.
Personalise your wreath by adding different textures and colours, such as glittery fern and traditional holly.
Wilko Glitter Fern Pick Christmas Wreath Accessory
RRP: £1
Wilko Large Berry Christmas Wreath Accessory
RRP: £1.50
Decorate with festive accessories.
Dress up your wreath with festive touches – we're loving snowy pine cones, dried oranges and cinnamon bundles!
Wilko Christmas Dried Oranges 6pk
RRP: £2
Wilko 4 Pack Wire Snow Tipped Pine Cones Christmas Tree Decoration
£1.00
Add the finishing touches.
Add in some twinkling lights to create a cosy Christmas space in your home.
Wilko 50 White Battery Operated LED Timer Lights
RRP: £5.00
Hang it up!
We'd recommend our Medium White Suction Hooks 2 pack for extra strength.
RRP: £2.50
All products can be found on the wilko website >>> www.wilko.com/en-uk/all-christmas/christmas-crafting/wreath-making/c/1455 .
Marcus Rashford lines up with his team mates for game vs Inter Milan in Singapore
Man-of-the-moment Marcus Rashford's coaches honoured at UK Coaching Awards
Eleven prizes were awarded at the prestigious annual celebration of Great Coaching – the UK Coaching Awards, which were hosted virtually by Olympian and broadcaster Jeanette Kwakye on Thursday, 3 December.
The awards showcase the diverse work of coaches, projects and organisations, making a huge difference to the health and happiness of the nation, especially against the backdrop of the coronavirus (COVID-19) pandemic.
The Coaching Chain, which celebrates the contributions of several coaches to an athlete's journey to success, was this year awarded to the coaches of Marcus Rashford MBE.
The England forward, who hails Wythenshawe, has been a fantastic performer for the Red Devils since making his first-team debut aged 18. This year, after campaigning successfully to persuade the Government to extend free school meal vouchers during the summer holidays; receiving an MBE from the Queen for his services to vulnerable children during COVID-19; and attracting a million signatures on his petition to end child food poverty, we were duly reminded of the 23 year-old's razor-sharp striking ability when he disposed of RB Leipzig in the Champions League with his first senior hat-trick for United.
The coaches and mentors behind his growth and development are Colin Little, Dave Bushell, David Horrocks, Eamon Mulvey, Louis van Gaal, Maria Kelly, Neil Harris, Paul McGuinness, Stuart Leicester, Tarun Kapur and Tony Whelan.
Picking up the High Performance Coach of the Year award was Peter Rome. The wheelchair fencing coach bolstered a formidable GB disability fencing team, when he joined them six months before the 2016 Rio Paralympics. A silver medal for one of the two athletes who qualified, signalled the start of a successful era, with UK Sport funding allowing him to start a world class programme, with athletes like Piers Gilliver, who are now a major force on the world stage – having won 20 international medals or more in each of the last two years.
Rome sets high standards but has the total respect and buy-in of his athletes by remaining calm under pressure, patient and clear in his messaging, and always leading by example.
Peter Rome, said:
"The shock is still settling in. It was an amazing ceremony, even under the circumstances. To still get the inspiration and see the depth of coaching within the UK was just phenomenal. It was inspiring just to see all the presentations. It brought back memories of when I was a grassroots coach and working in clubs and communities. I'm obviously very delighted to win the award, but it was an amazing event and very well hosted.
"It was inspiring to see what people have done [this year], to be a coach in this environment. To give that joy, that enthusiasm. To develop people through many different scenarios has been an eye-opener and it's almost 'what I can learn from [these coaches]' as well. It makes me want to continue to develop."
Labelled "one of the best" by former Celtic and Scotland striker Kenny Miller, Donald Park won the Lifetime Achievement Award, to recognise his achievements through a lifetime dedicated to coaching.
Originally from Lochaber in the Highlands and affectionately known as 'Parky', his impact on Scottish football has stretched far and wide. Across his career, which spans five decades, he has been a player, coach, manager, coach educator, volunteer and member of staff with the Scottish FA. His reach has largely included working with young Scottish talent at grassroots clubs, professional clubs and at international level.
Parky, said:
"If I'm being completely honest, it's an absolute shock to receive this award. To be presented with this award for doing something that I've loved for so long, and been very lucky to be involved in, is very humbling.
"It's very nice to hear from players and coaches I've worked with during my career and what they have to say about me. I've been lucky to have worked with so many talented people and seeing some familiar faces when I received the award meant a lot to me."
Among the other award winners was Wigan's Scott Burns, who, as a volunteer, set up the Wigan Warriors' Physical Disability and Learning Disability rugby league teams. Now the disability and inclusion officer and head coach for both teams, Burns took home the Changing Lives Award.
Thanks to his inclusive philosophy, relationship-building skills, regular team-building trips and the opportunity to play in stadiums all over the country, his players' confidence and self-esteem has soared.
Scott Burns, said:
"It's unbelievable [to win the award]. Seeing our players develop as people, as well as players, it's absolutely everything. It's why we are in this job. We want to grow the individual and cater for them first of all. Rugby league, and sport in general, is just the vehicle, that's just the thing that we use to get people the opportunities to thrive in society."
Talent Development Coach of the Year was awarded to Emma Collings-Barnes. As director of swimming at Mount Kelly Boarding and Day School, she has created a welcoming culture that has culminated in a hugely popular, maximum capacity programme. She has raised the standards of performance and vastly improved team spirit.
Collings-Barnes has also been selected for the British Swimming Coach 2024 Programme and has previously attended UK Coaching's prestigious Women into High Performance Coaching Programme.
Emma Collings-Barnes, said:
"I'm shocked but delighted. This year has been about rolling with the punches, taking each day as it comes and making sure the athlete is at the forefront of everything. It's been a challenge, but I've got a great team around me and it's actually been enjoyable in a strange way."
In the Awards in Support of Coaches category, the Transforming Coaching Award went to the England and Wales Cricket Board's (ECB) Cities Programme Team.
The ECB set out to recruit 2000 women from South Asian backgrounds as volunteers for its All Stars Cricket programme, across seven cities.
The Cities Programme Team worked to deliver an aspirational and representative marketing campaign titled 'Dream Big Desi Women' that engaged their target audience. They addressed the cultural barriers to coaching by holding national cricket programmes in non-traditional locations, where the women could feel comfortable and could travel to easily, including faith and community spaces. They also introduced modest kit options for its volunteers, including longer t-shirts, loose fitting trousers, long-sleeve skins and a sports hijab.
Reflecting on this year's awards, UK Coaching's Director of Coaching Emma Atkins, said:
"Our heartfelt congratulations to all our winners and finalists. What you've all achieved in this extremely difficult year is superb.
"You and the rest of the 3 million coaches in the UK have gone beyond the call of duty to make sure your participants didn't lose momentum with their sport and physical activity goals and ambitions or weren't isolated from the social-side of activity. You realised that for your participants, and indeed yourselves, coaching and staying active isn't just a hobby or a past-time, it's a way of life that deeply affects mental and physical well-being.
"We applaud you for your efforts, your inspirational resilience and the way you conducted yourself without fuss or fanfare.
"As we move towards Christmas and the new year, our message to the British public is don't forget to thank your coach for the positive impact they're having on yours and other people's lives. Be kind, support one another and stay connected – we're here for the coach."
The full winners on the night were:
Awards for Coaches:
Children and Young People's Coach of the Year
Tom Bowen-Hall (rugby union) (Wiltshire, Melksham)
Community Coach of the Year
Prina Karia (badminton) (East Midlands, Leicester)
Changing Lives Award
Scott Burns (rugby league) (Greater Manchester, Wigan)
Talent Development Coach of the Year
Emma Collings-Barnes (swimming) (Devon, Tavistock)
High Performance Coach of the Year – supported by UK Sport
Peter Rome (wheelchair fencing) (West Midlands, Coventry)
Young Coach of the Year – supported by Sport Wales
Amy Moulton (gymnastics) (Somerset, Yeovil)
Lifetime Achievement Award
Donald Park (football) (Scotland, Lochaber)
The Coaching Chain
Marcus Rashford (football) – Colin Little, Dave Bushell, David Horrocks, Eamon Mulvey, Louis van Gaal, Maria Kelly, Neil Harris, Paul McGuinness, Stuart Leicester, Tarun Kapur and Tony Whelan.
Awards in Support of Coaches:
Coach Developer of the Year
Sarah Green (netball) (East Midlands, Nottingham)
Transforming Coaching Award
ECB – Cities Programme Team
Coaching for an Active Life Award
Scottish Disability Sport – Be Active, Be Well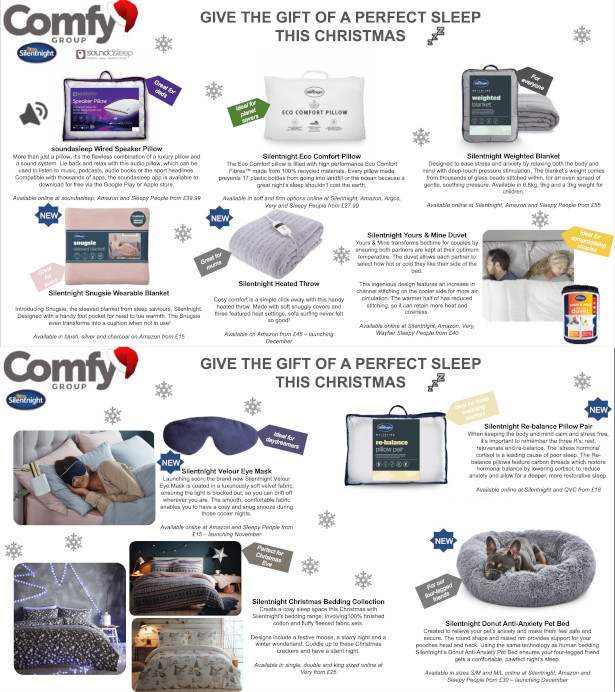 Rugby legend Bryan Habana is helping British Red Cross and Land Rover tackle the impact of the coronavirus crisis this International Volunteer's Day (Saturday 5 December).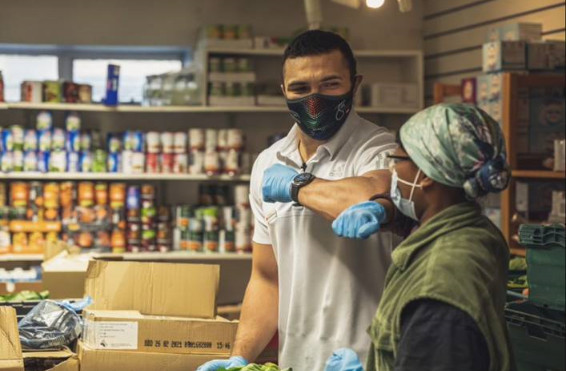 He visited the charity's Hackney Destitution Centre, helping to pack food supplies for those hit hardest by the pandemic, delivered in one of 58 Land Rovers, lent to Red Cross to help respond to the crisis this winter.
Since March 1, British Red Cross staff and volunteers have given over 110,000 hours of support to our NHS and communities across the country. With the impact of the coronavirus crisis, their dedication and kindness is more important than ever.
Rugby legend Bryan Habana joins forces with Land Rover and British Red Cross to tackle impact of Coronavirus crisis on International Volunteer's Day (Image credit: David Shephard)
Biggins saves Christmas as he accepts the role of Santa for Variety, The Children's Charity.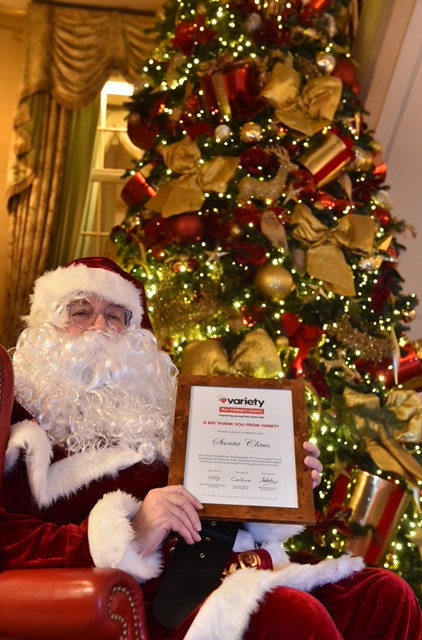 Variety, the Children's Charity, has inducted the legendary Christopher Biggins in the role of Santa Claus to spread the word about their work and create a better Christmas for some of the UK's most disadvantaged children.
Stepping into his Santa suit last night at The Ritz Hotel in London, Christopher Biggins launched this very special appeal where people can choose how much they would like to donate to make a difference to a child's life this Christmas.
Many of the 'Variety children' have illnesses and disabilities which means they have to be shielded and have been unable to partake in the life enhancing events and 'Great Days Out' that Variety usually provide. And now, with charities desperately struggling for funds, this initiative is more pressing than ever to create a better Christmas and future.
In his role as Santa Claus, Biggins says,
"It's been a very tough year for children and families in the UK. Did you know nearly four million children are living in poverty? Variety exists to improve the lives of these children and I want to make sure the charity can carry on doing their amazing work. With your help, I am sure that we will be able to make this Christmas and many more, even more magical."
How to donate
To help Santa Claus and Variety support some of the UK's most vulnerable families, text 'SANTACLAUS' to 70085 , followed by the amount you would like to donate.
Santa has been a big part of Variety Christmas for over 72 years, so this year it is particularly fitting that he has such vital role in spreading the word.
THE NEW PREMIUM INSTANT COFFEES SHAKING UP THE SHELVES AT WAITROSE
NEW PREMIUM INSTANT COFFEES FROM LITTLE'S
Choosing instant coffee no longer means compromising on taste with Little's range of premium single-origin coffees, now available at Waitrose.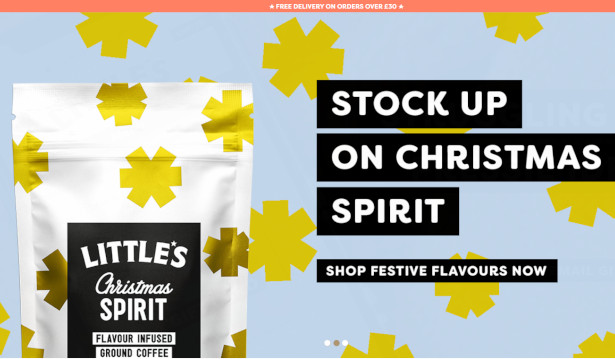 Did you know that 80% of the UK drinks instant coffee at home*, and 75% of all the coffee bought in stores is instant? As a nation, we rely on instant coffee to brighten our mornings in a faff-free way, but it'll rarely rival the quality of fresh brew.
Introducing disruptor brand, Little's, who have produced a range of great-tasting, premium instant coffees – putting flavour front and centre. Coffee lovers can now enjoy the convenience and time-saving benefits of instant, with incredible flavour.
What's more, Little's is the first UK instant coffee brand to go completely plastic free. Bonus!
Choose from:
Colombian premium Instant Coffee 100g Little's
Little's Colombian premium instant coffee is an excelso-grade coffee from the Antioquia region of Colombia and comes packed with a naturally distinct hazelnut flavour. As the coffee beans are grown at such high altitude, this coffee has a clean acidity and a lovely sweetness. Serve with milk to enhance the nutty tones or serve black to experience a clean finish.
Ethiopian Premium Instant Coffee 100g Little's
The new Little's Ethiopian premium instant coffee is an instant coffee unlike any other. There's no compromise on quality or flavour. Featuring pure Ethiopian Arabica beans, sourced from the Djimma zone in western Ethiopia – the birthplace of coffee – this instant coffee produces a sweet flavour with fruity and zesty character. You'll also find a hint of chocolate on the finish. Perfect to enjoy at any time of the day, with or without milk.
Both jars are fully recyclable or re-useable, as are all Little's coffee jars in fact. Available now from Waitrose for £4.99 for a 100g jar with around 50 servings.
For more information and to find out more about the full range of Little's coffees, visit www.wearelittles.com
Christmas Pan De Jamon Launches In London
Newly opened Arepita Sliders and Venezuelan bakery Cachitos have created the perfect festive foodie gift with the launch of their traditional South American bread; Christmas Pan De Jamon. The handmade sweet and fluffy soft-bread is rolled up around smoked ham, York ham, smoked bacon, raisins and green pitted olives, offering the perfect blend of sweet and savoury flavours. It is a Christmas tradition in Venezuela and this is the first time it has launched in London.
arepitasliders.com/products/pan-de-jamon
The Christmas Pan De Jamon is priced at £14.99 and can be ordered from the Arepita Sliders website here and collected from their kitchens in Chelsea or Tooting Broadway on the following dates: 11th December, 23rd December and 30th December.
Arepita Sliders is the sister brand to multi award-winning street food brand Sugoi JPN who are working on an exciting and ambitious project, Under One Kitchen. The project aims to help and support hospitality businesses (from start ups to established brands) during the crisis by opening multiple kitchens across London and allowing brands to work together under one roof, but as distinct businesses, enabling them to continue operating during the crisis whilst cutting down on costs.
Soul Adventures
Kundalini Yoga and Healing Retreats in Ibiza for 2021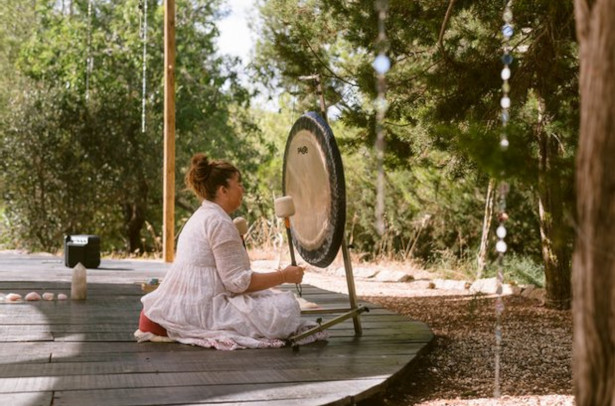 After a year of travel bans, lockdowns and heightened stress levels, we're all looking forward to (hopefully) escaping to the sun in 2021 for a much-needed dose of wellness.
As an antidote to the many challenges and anxieties 2020 has brought, Soul Adventures founder Trish Whelan has created retreats filled with Kundalini yoga, breathing practices and more, to help to reset the nervous system allowing it to adjust to the 'new normal'.
Nestled in the hills of northern Ibiza, the retreats invite guests to disconnect, leaving with a renewed sense of energy and connection.
As well as the retreat programmes in Ibiza, NEW for 2021, Whelan introduces a food and yoga programme in Northern France. 'Feed Your Soul' will be held in September 2021, and is a Shamanic Kundalini Yoga and Culinary Retreat at a magnificent 16th-century property located in St. Helen, in northern France.
Engravers Guild draws on the heritage of over 100 years to deliver beautifully engraved gifts that realise our philosophy; Art in Gifting.
… ENGRAVERS GUILD Of London.

Mesh Strap Nurse Watch – Blue
ANNIE APPLE
Click below to see your own personalised engraving on this product.
Blue nurse fob watch from Annie Apple. This nurse watch features a stainless steel blue mesh strap with a round case and scissor-effect hands. Contrasting the deep blue colour with brass details on the watch dial, the timepiece delivers a contemporary style that will complement any uniform. The engraving is made with the finest quality diamond-tipped cutter and is designed to last forever, creating a beautiful gift that leaves a lasting impression.
The nurse watch measures 35mm in case diameter. Presented in a signature Annie Apple box, it makes the perfect gift that will last for years to come.
See more a and buy at :- www.engraversguild.co.uk/for-her/personalised-nurses-watches/mesh-strap-nurse-watch-blue/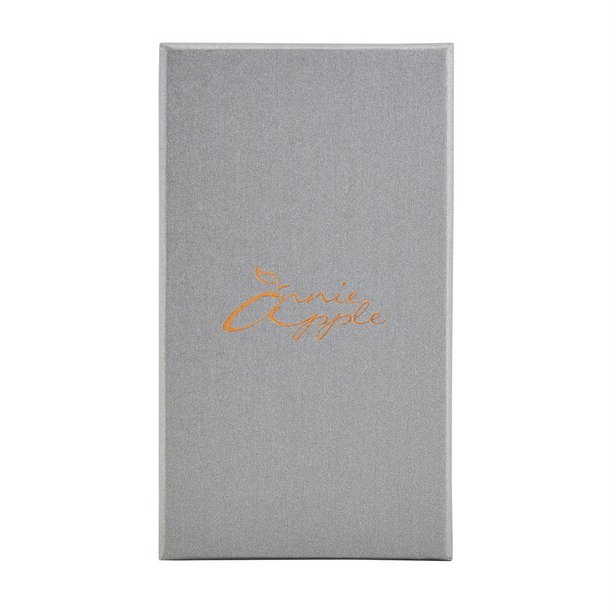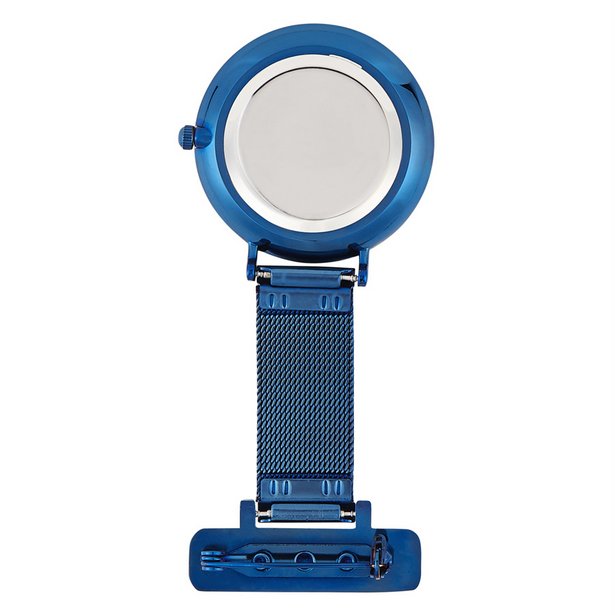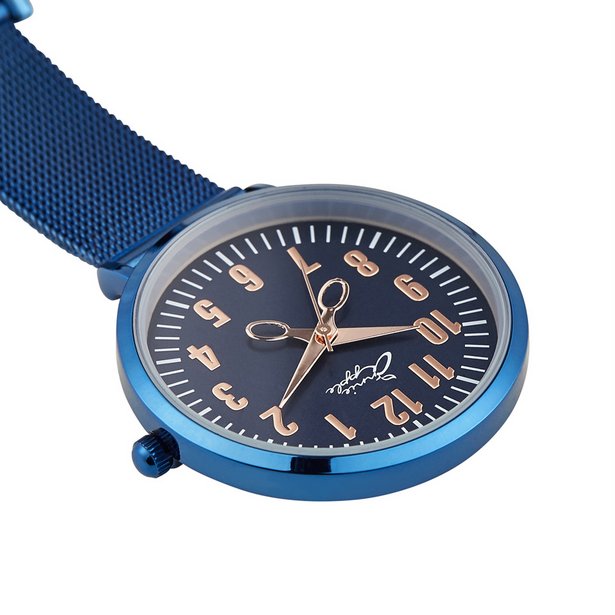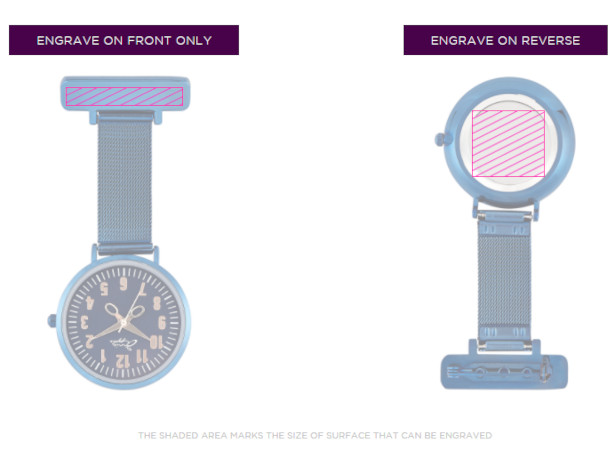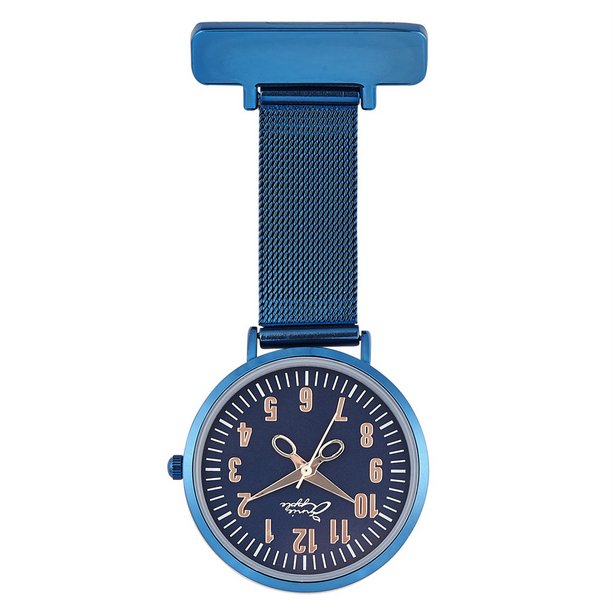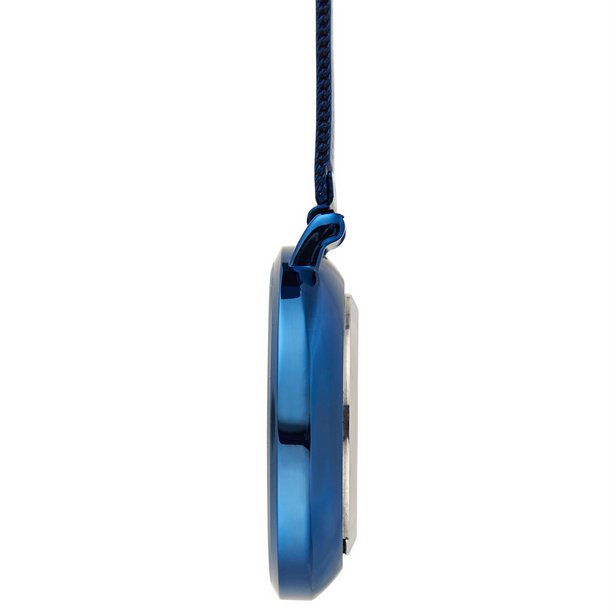 Gifts with specially engraved messages or intials make the gift personal which makes a persons day… The Engravers Guild (100 years of heritage) www.engraversguild.co.uk
Engravers Guild draws on the heritage of over 100 years to deliver beautifully engraved gifts that realise our philosophy; Art in Gifting.
Shop For Him… ENGRAVERS GUILD Of London.

Pebble Grain Leather Wallet – Black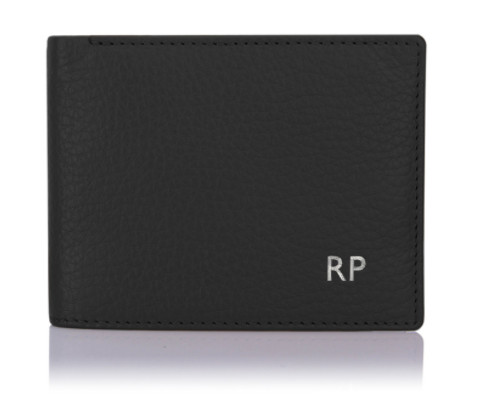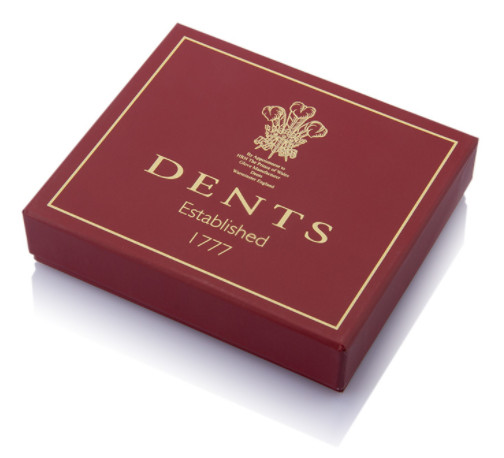 See more at :- www.engraversguild.co.uk/for-him/personalised-wallet/billfold-personalised-wallet-black-leather
FACEBOOK | TWITTER | INSTAGRAM | PINTEREST
Engravers Guild draws on the heritage of over 100 years to deliver beautifully engraved gifts that realise our philosophy; Art in Gifting
Personalised Engraved Watches
Marmite Lid Engraved
Engraved Pens
Personalised Aftershave
Personalised Cufflinks
Personalised Hip Flasks
Personalised Christening Gifts
Personalised Pocket Watches
Personalised Lighters
Personalised Tankards
Personalised Money Clips & Tie Clips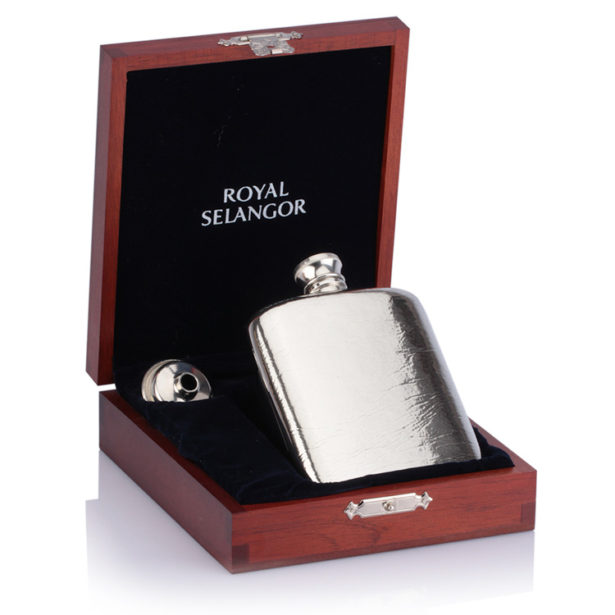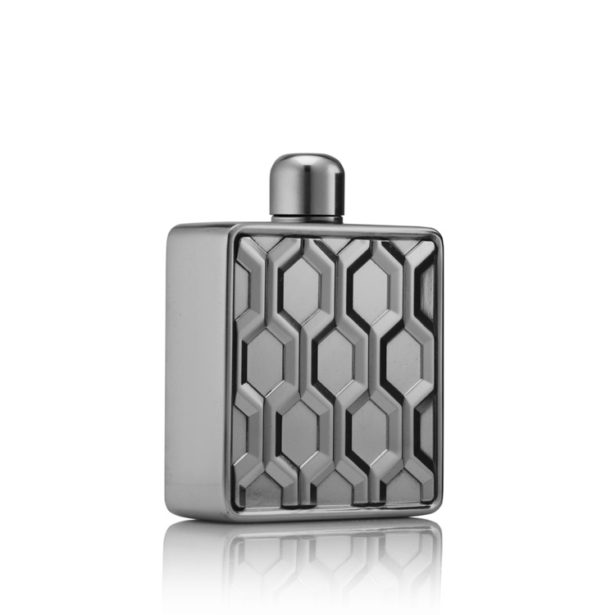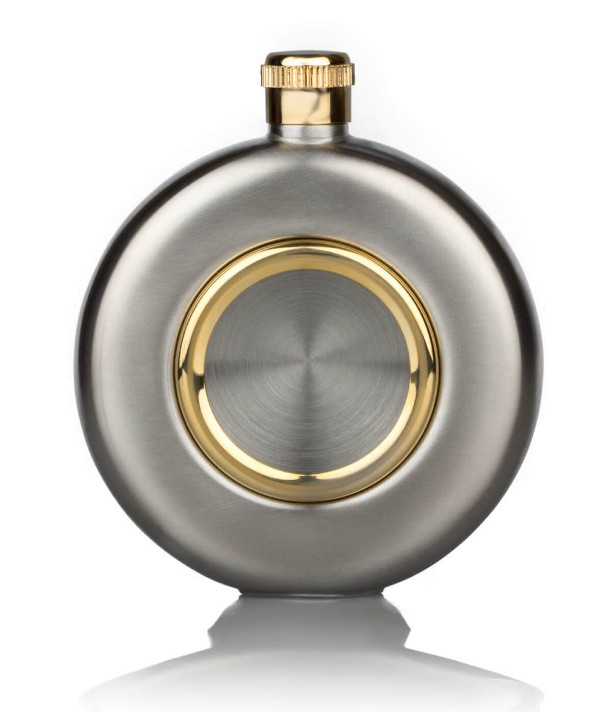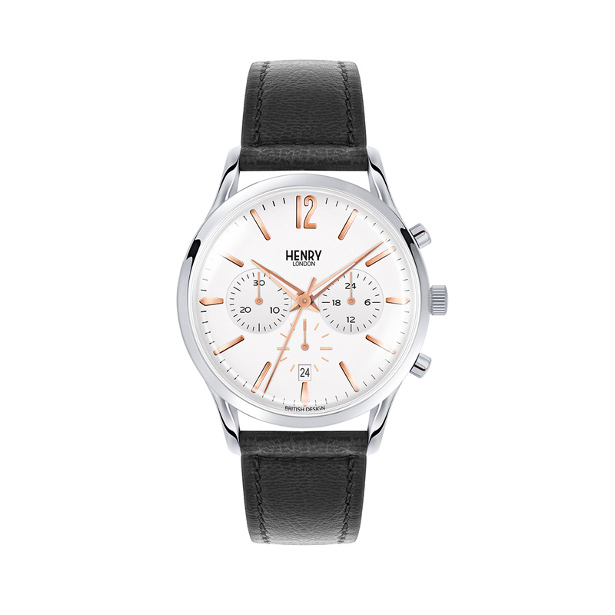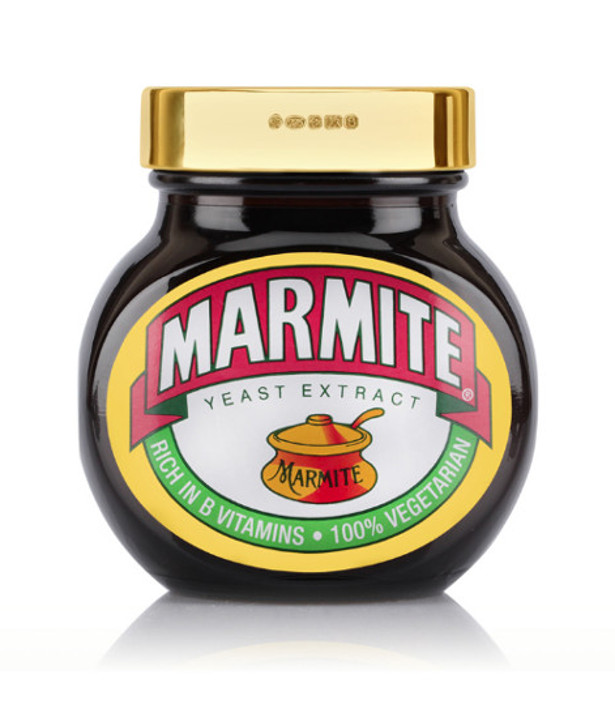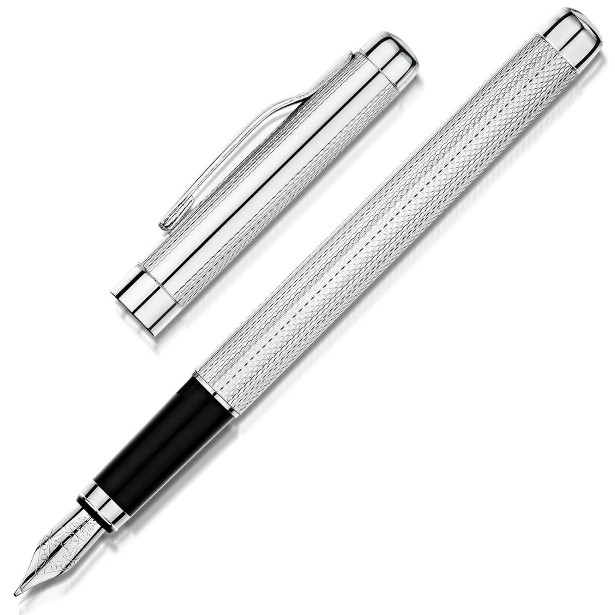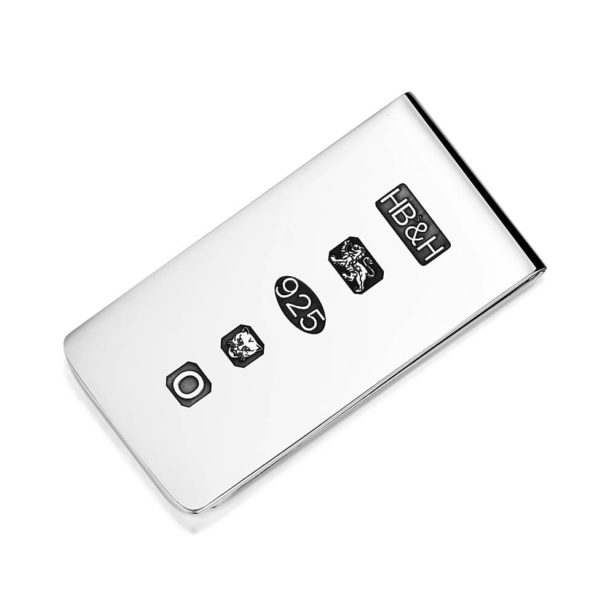 THE BEST GIFT FOR MUMS-TO-BE THIS CHRISTMAS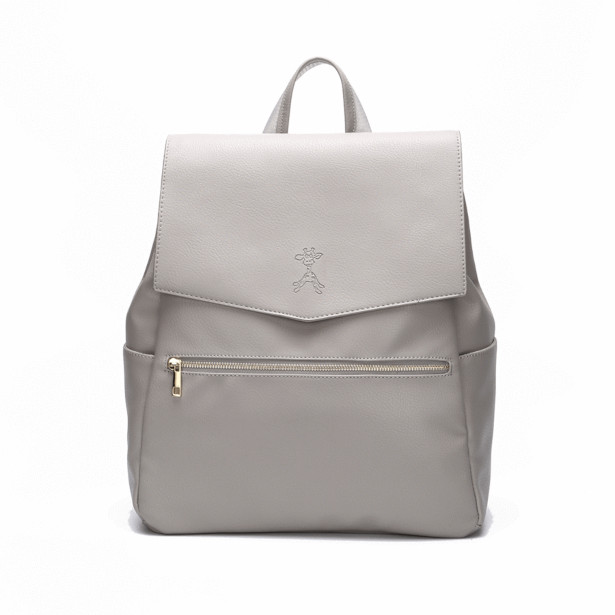 Give a gift that expectant parents will love with Gigil's Luxe Changing Backpack
Available in six colourways, priced at £65 and available to buy at www.gigil.com
Shopping for a new or expectant mum this Christmas? Why not opt for a gift that is stylish and practical with a Luxe Changing Backpack from sustainable baby brand Gigil?
Pregnancy can be an overwhelming time, having to prepare for your new arrival and figuring out which items to put on your baby checklist. Whether it's for your other half, a friend or family member – you can help ease gifting stress with this must-have item.
Gigil's Luxe Changing Backpack – Grey – £65
Any parent will tell you how essential a good quality changing bag is for a baby's first year. Gigil's Luxe Changing backpack is designed to make parents lives easier with features including a changing mat which can be used while you're out and about, insulated pockets to keep bottles and baby food warm and a total of nine different compartments to house all the nappies, baby wipes and muslin cloths you might need to get out and about with a little one, in style.
Stylish, functional and made from sustainable and easy-to-clean vegan leather, Gigil's Luxe Changing Backpack comes in six colourways including Grey, Tan, Pink and Duck Egg and is priced at £65.
The Black and Navy colour options offer a handy unisex option so both mum and dad can venture out, fully prepared for everything their new arrival might need.
Gigil produces organic and sustainable baby products for a child's first year. The Gigil Luxe Changing Backpack is available to buy at www.gigil.com, priced at £65.
ALDI'S TOP DIGESTIFS TO SIP ON THIS FESTIVE SEASON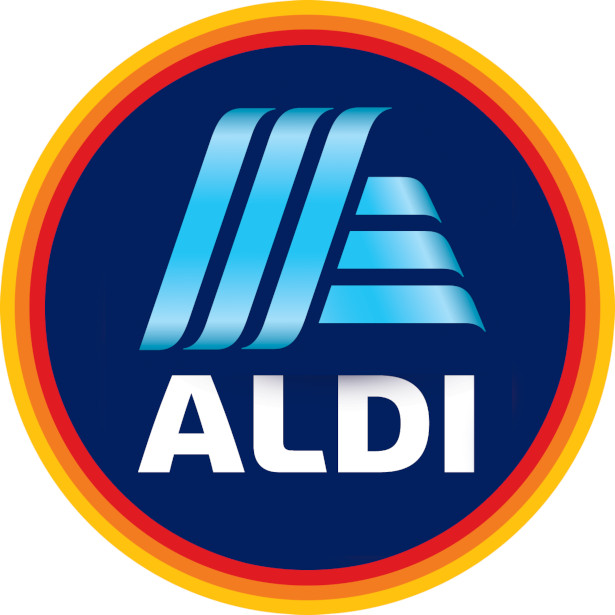 Whether you're stocking up your drinks cabinet ready for the Christmas celebrations, looking to simply indulge or eyeing up the perfect gift, Aldi has Christmas cheer by the bottle this year. From award-winning whiskies, rich rums, beautiful brandies, classic cognacs, scrumptious sherries and passionate ports; after dinner digestif drinks for the big day are sorted with a range of new festive tipples at Aldi.
What's more, Aldi's Cognac sales are already up 40% this year, and 2020 sales of LBV port up have increased by an incredible 127%. It's clear these winter warmers will continue to be a popular choice over the Christmas period. After all, it's only fair to leave a little out for Santa…
SeaDog Treacle Old Fashioned Rum, £14.99 (NEW)
A rich treacle flavour spirit drink with warming orange, chocolate & fiery ginger notes. Perfect with ginger ale!
Fletcher's 40-Year-Old Tawny Port, £34.99 (NEW)
A characterful Port with the olive and ochre hues of the very oldest oak-matured Ports. Rich in powerful and complex nutty aromas, spiced notes and hints of warm roasted coffee and cinnamon come through from its prolonged oak ageing. This delicious tipple also joins the Fletcher's 10 Year Tawny Port 4.5L bottle which is back in stock following high demand retailing at £99.99; the equivalent of a jeroboam of champagne, or 6 regular bottles.
Specially Selected 5-Year-Old XO Brandy, £13.99 (NEW)
A popular scented and elegant brandy, this has beautiful woody notes from being aged in oak casks for 5 years. This infusion results in a rich and complex flavour, complemented by hints of vanilla and nuts, creating a palate with a very smooth finish.
Highland Black 8 Scotch Whisky, £12.99
Highland Black is an award-winning blend having secured Gold Medals at both the IWSC and ISC industry awards in the past two years, coming in at a fraction of the cost of some of their more famous rivals. The tipple is created using a range of the finest Speyside and Highland Malt whiskies, blended expertly together with the Grain whisky from Girvan in the Lowlands of Scotland. Each oak cask used in creating Highland Black is matured for the very minimum of 8 years before being selected by our master blender to create the final award-winning blend.
Specially Selected Cream Sherry, £5.99 (NEW)
A luscious, smooth sherry with a deep mahogany hue. A full-bodied drink, it boasts clean, tangy dried fruit flavours with a rich nutty aroma. Enjoy at room temperature, chilled or over ice.
Napoleon Brandy, £10.99
A classic, indulgent brandy, this tipple is balanced, warm, smooth and a touch nutty.
Specially Selected Sauternes, £6.99 (NEW)
In Bordeaux's Saunternes region, botrytis, a beneficial mold, that shrivels sémillon and sauvignon blanc grapes to create a distinctive, sweet flavour. The process creates aromas of pineapple and grapefruit as well as great acidity in this luscious yet fresh wine.
Chevalier Cognac VS, £15.49
With Aldi reporting a 40% uplift in cognac sales, this lively and aromatic classic Cognac which is packed with dry, fruity flavours is set to be a popular choice over the Christmas period. Oak aged, in accordance with prevailing regulations for a minimum of two years, which has been expertly distilled and blended in France. Can be enjoyed neat or over ice.
Fletcher's LBV 2016 Port, £9.49 (NEW)
Smashing sales by 127%, Aldi's LBV port is a velvety port, deep purple in colour, with a wonderful combination of ripe fruit flavours balanced by tannins of dark chocolate and black pepper. Jump on the hype and bag yourself a bottle whilst stocks last.
SeaDog Black Spiced Rum, £14.99
A premium, black spiced rum-based spirit drink, with notes of sweet vanilla, warming spices, coffee, and a citrus lime kick, finished with a deep rum aftertaste.
PLANS SUBMITTED FOR RUGBY CLUB'S MAJOR REDEVELOPMENT
(Credit AFL Arctitects)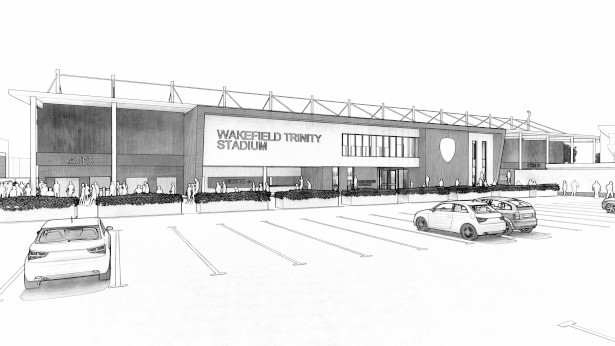 Major plans to redevelop Wakefield Trinity Rugby Club stadium, including the delivery of a new stand, a new pitch and upgraded floodlights, have been submitted to Wakefield Council.
The planning application for the project has been prepared by Pegasus Group on behalf of Spirit of 1873 Ltd – who own the ground – and also includes new meeting rooms, offices, a café and community use fitness facilities.
Wakefield Trinity, who compete in the English Super League, bought the freehold of the Mobile Rocket Stadium, Belle Vue, in March last year.
The application proposes the replacement of the existing east stand with a 2 storey stand which, as well as providing 2,562 seats, will include meeting rooms, offices, a café and fitness facilities for community use.
The proposals also include improvements to the car park, the provision of fan zones, the installation of an all-weather 4G pitch and an upgrade to the existing floodlights to the latest LED technology.
Chris Calvert, from Pegasus Group, said: "The proposed development will generate significant socio-economic benefits during both the construction and operational phases of the scheme. During the build phase of the development, it will directly support temporary construction jobs on-site, and indirectly support jobs in the wider construction supply chain.
"However, it is during the operational phase of the development proposal that the long-term socio-economic benefits arising from the scheme will be seen in the local the community. All sport, in this case at the elite level, has a significant role in retaining a sense of place and identity. Wakefield Trinity continues to be an incredibly important part of the community and its history and the proposed development shall deepens that sense of place and identity further.
"Importantly, it promotes well-being, both physical as well as mental health and these proposals will bring about the ability for increased participation in physical activity, either by inspiring some to become more active having followed elite sport, or to simply to come and use the propose facilities that are proposed."
The benefits generated by the scheme include:
An estimated 100 on-site jobs supported during the construction phase, with a further 166 supported in the wider supply chain.
An estimated contribution to economic output (gross value added) of £14milion by the construction phase.
Safeguarding 12 full-time equivalent (FTE) jobs on-site, with an additional 2 permanent FTEs likely to be created once the Proposed Development is built and operational.
Providing new facilities, including a sports pitch and gym, that can be accessed by local residents. A total of 147,508 additional annual community use visits are forecast, of which 138,568 are estimated to be involved in physical activity. Increasing physical participation in Wakefield is a major issue, with inactivity costing the District an estimated £6.4million per annum.
Pegasus Group has more than 330 skilled and experienced staff operating from 16 offices across the UK and Ireland and services span the entire project process from planning through to design and delivery, specialising in planning, design, environment, economics and heritage.
A gift guide idea – something perfect for those looking for a new hobby in 2021, or simply looking to escape the confines of lockdown…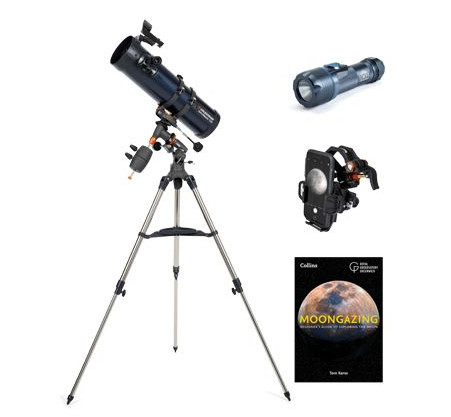 Wex Photo Video is offering a special astronomy starter kit this Christmas – Explore the Night Sky: Celestron's Astronomy Starter Kit. Perfect for the novice star gazer, every purchase of the kit comes with exclusive access to Wex's 'Star Service' in January and February 2021 – a special late night helpline for all technical and stargazing enquiries.
Priced at £237.59 (a 20% saving compared to buying the items individually) the bundle includes an entry-level telescope, a Collins Moongazing Book, a hand-warming torch for those chilly, starry nights, and a smartphone adapter – a handy device that allows you to capture Instagram-worthy images and video on your smartphone through the eyepiece of your telescope.
In addition to the starter kit, Wex also has a selection of astronomy products to fit all budgets right from the Sky-Watcher Star Adventurer Pro Pack priced at £309.00, to the Celestron SkyMaster 15×70 Binoculars at £75.00, to the Celestron FirstScope – Signature Series at just £49.00.
www.wexphotovideo.com
Irish interest piece coming up at Dreweatts this week (December 10th) in the Fine Furniture, Sculpture & Ceramics sale.
It's a chimney piece from a private collection which bears a rare example of Irish scagliola work from the late 18th century.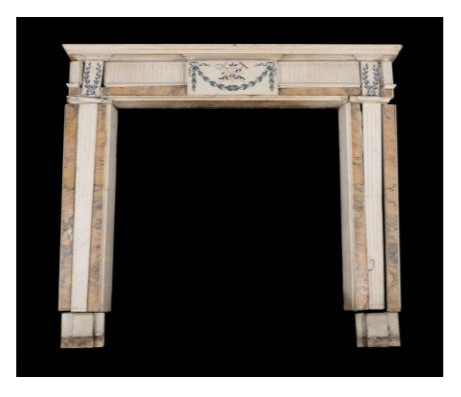 A scholar has reached out to the specialist to suggest it may actually be from the workshop of Pietro Bossi, which is quite an exciting discovery. Pietro Bossi emigrated from Italy to Ireland 1785 and became legendary for creating some of the finest inlaid marble mantels ever produced.
Dreweatts European Sculpture and Works of Art specialist Charlotte Schelling has written this piece of text on it below:
"Our 10 December Fine Sale will feature a rare Irish white marble and scagliola chimneypiece from a private collection (lot 692).
It has been suggested that its elegantly inlaid panels with trophies and leaves are in fact attributable to the Dublin workshop of renowned stucadore Pietro Bossi.
Not much is known about Bossi, though he is thought to have spent most of his career in Ireland. The stucadore was renowned for the depth and graduation of colour he achieved with his inlays and his innovative designs in the fashionable Neoclassical style. While few chimney pieces securely attributed to Bossi's workshop survive, his work was so influential that the technique is still commonly referred to as 'Bossi-work'.
In a note to our works of art specialist Charlotte Schelling, Donald Cameron, a scholar specialising in 18th century inlaid chimneypieces, writes about Bossi:
'Towards the end of the 18th century, a group of scagliola chimneypieces were made in Dublin of exceptional quality in both design and execution which are traditionally attributed to him.
It is difficult to over emphasise how rare these are. They consist in total of 12 intact chimneypieces, two table tops, and three chimneypieces, including the present example, made up but incorporating genuine elements'
'…I am certain that these panels are genuine and an invaluable addition to a very small body of work'
Related chimney pieces are recorded at Merrion square, Dublin, which also feature trophies of crossed farm implements, as in the central tablet of the present lot.
Donald Cameron is a researcher and consultant specialising in eighteenth century inlaid chimneypieces. He has contributed articles to the Irish Georgian Society and the Irish Antique Dealers Association Yearbook.
We are grateful to him for his attribution to Bossi and his insights into this rare chimneypiece.
A link to the catalogue description is here: auctions.dreweatts.com/auctions/7652/drewea1-10195/lot-details/1b983f51-5dda-4c33-b1c6-ac75013cb605
Here are some links to info on Pietro Bossi:
www.dia.ie/architects/view/6794/BOSSI,+PETER+(PIETRO)+*
www.thornhillgalleries.co.uk/pietro-bossi-the-master-of-stucco-and-scagliola-inlay-in-antique-marble-fireplaces/
Are you raising entrepreneurial kids?
clevertykes.com/book – it's also on Amazon!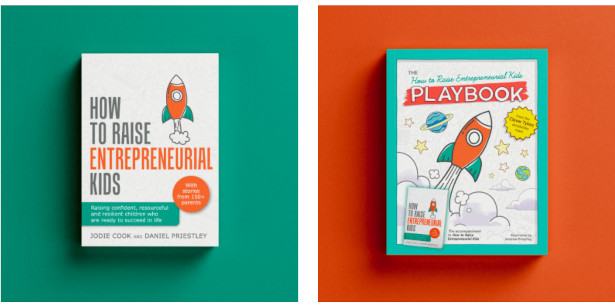 Every parent wants their kid to have a happy and successful future. The problem is they aren't sure how to prepare them for this rapidly evolving world.
Life used to be easy. Go to school, pass your exams, get a good job and the rest flows from there. Today it's not so simple. The concept of work is changing. Chances are, your kid won't get a job, they will create one.
Now more than ever, entrepreneurial skills are fundamental to their prosperity and wellbeing. Schools don't teach these skills; will you?
This book introduces the four pillars of raising entrepreneurial kids: mindset, skills, experiences and coaching, to ensure they thrive whatever their future holds.
It will equip you to:
Instil a mindset of positivity and resourcefulness
Explore opportunities to learn invaluable skills
Discover eye-opening experiences among the everyday
Develop new ways of thinking and overcoming obstacles
Learn from inspiring people and be the best role model possible
How to Raise Entrepreneurial Kids is packed with thought- provoking, actionable ideas to have fun exploring the concepts with your family.
DELICARIO ONLINE PLATFORM FOR FINE ARTISAN FOOD AND WINE offering gift box and hamper selections!
Luxury brand Delicario creates online international farmers market for hand-picked fine artisan food and wine from sustainable producers across Europe as well as gift boxes and hampers.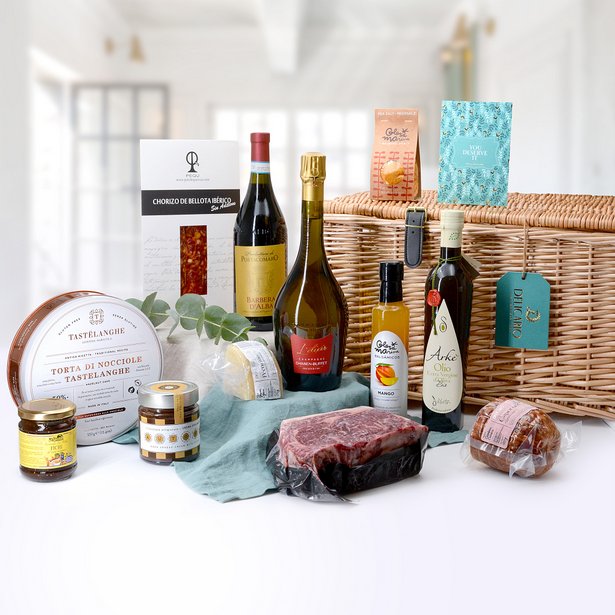 Delicario (www.delicario.com) is a niche online delicatessen working with small-scale sustainable producers of authentic regional European delicacies with an 'international farm to table approach', launched by a small team of specialists working in the luxury services industry with a passion for food and travel. Steering clear of mass production, the emphasis is on sourcing natural ingredients, harvested and processed with dedication to detail by small, often family-run businesses and sold online as individual items, gift boxes or hampers.
The Delicario website (www.delicario.com) is extremely consumer friendly and easy to navigate through a mouth-watering list of well-presented specialities including charcuterie, truffles and mushrooms, wine and champagne, paté and creams as well as artisan pasta, sauces and baked as well as sweet treats. In the dedicated hamper section, there are suggestions tailored to all occasions such as the 'Delicario Christmas Temptation Hamper' with Damien Buffet brut rosé champagne and Vossignoria cheese laced with truffle, Ascolano olives from Piceno and Croccantino dark chocolate from Campania.
The 'Delicario Dinner for Two Hamper' includes the finest Bellota Iberian ham, Calabrian Capocollo and Marettimo cheese with sprigs of thyme, accompanied by the 'haute- couture' of champagne, followed by pure Wagyu beef rib-eye and a full-bodied Barbera D'Alba. Dessert is of course included as chocolate lovers indulge in Piedmont hazelnut cake smothered in dark chocolate fondant. Each gift box and hamper can also be individually tailored by selecting products from the Delicario range. Gift vouchers and personalised greeting cards offer a personal touch.
Each product on the website is clearly presented with inspirational suggestions on how best to enjoy and helpful background information on its origin; detailing the region, the family and the spirit in which it is grown. These insights build a strong connection for the customer, helping them to appreciate the amount of attention and effort dedicated to the production of each artisan creation. Delicario's own label represents some of the smaller producers such as Pastor del Valle, craftmakers of thyme and rosemary crusted goats cheese produced from the milk of their herd in the Malaga countryside and Oro di Pantelleria where the D'Ancona family cultivate and hand-harvest fruit and vegetables for their preservative free sauces and jams off the coast of Sicily on the island of Pantelleria.
Founder Marco Rosa and his team are eager to start fulfilling orders including Christmas hampers and gift boxes at Birch Barn in Kent. He remarks, "Having the experience
of working with well-known, luxury brands for over 25 years, we have seen a shift by consumers towards conscious shopping for high quality, sustainable and often organically grown goods. The secret of successful cultivation has been passed down through several generations of mostly family-run businesses. Every product has a story to tell!"
"Our mission is to bring the best European artisan flavours to the table of appreciative customers, particularly during a period when travel to new and unexplored places is complicated. This year, Christmas cheer comes in gift boxes and hampers that capture the very best of authentic ingredients to create a 'dining out experience' in your own home."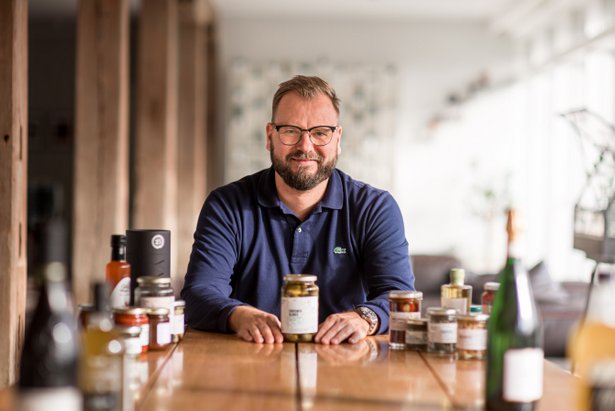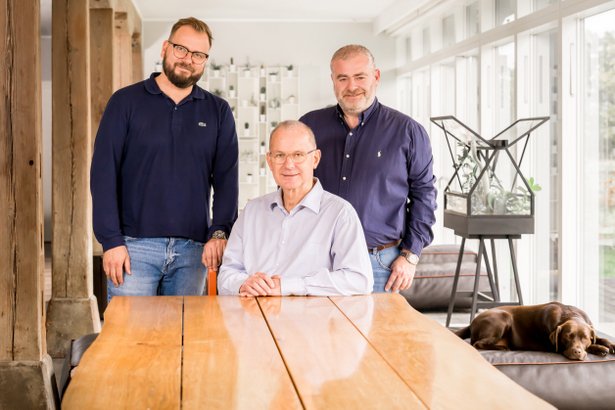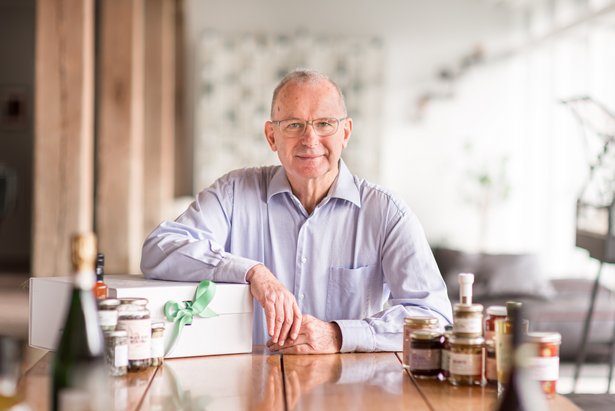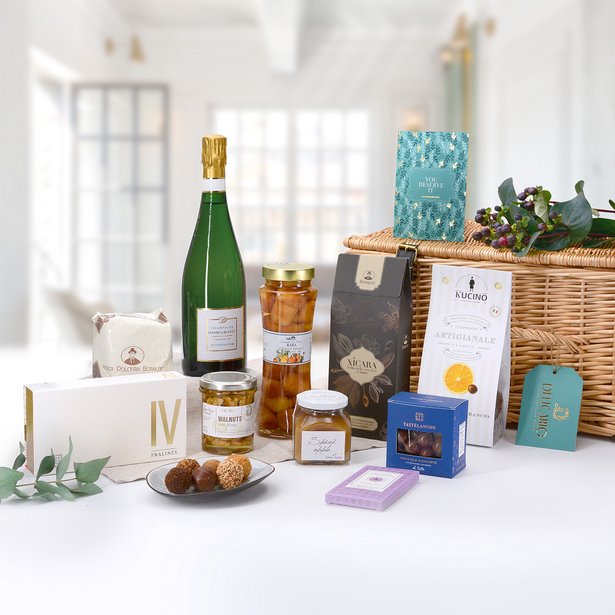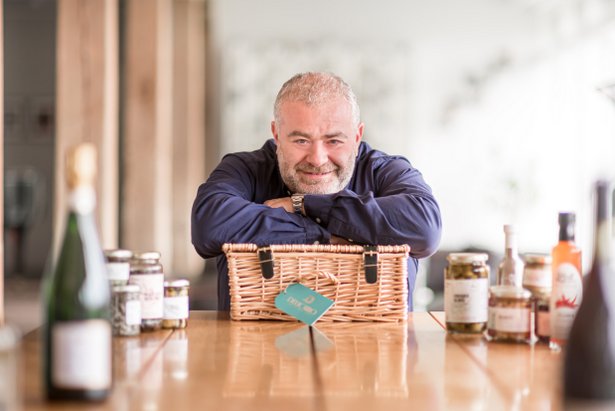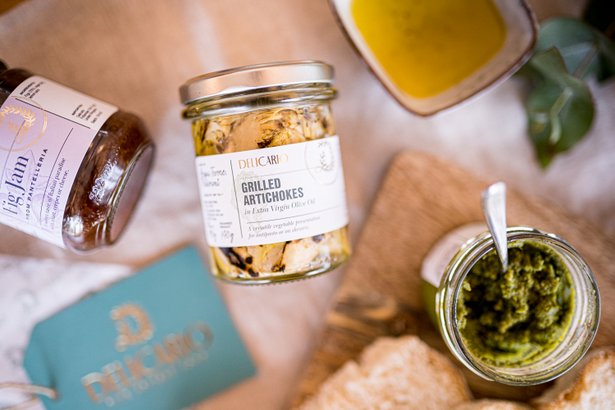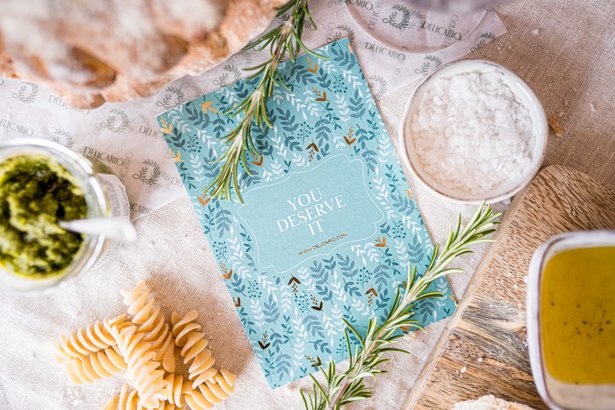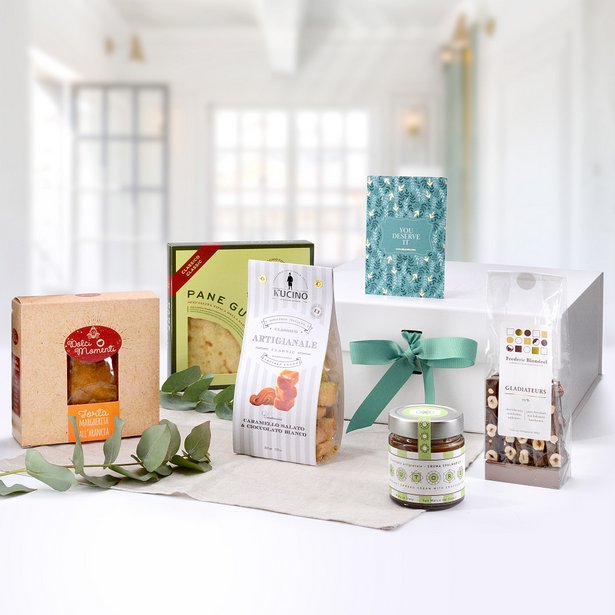 DISNEY AND LUCASFILM UNVEIL PENULTIMATE
'MANDO MONDAY' PRODUCT DROP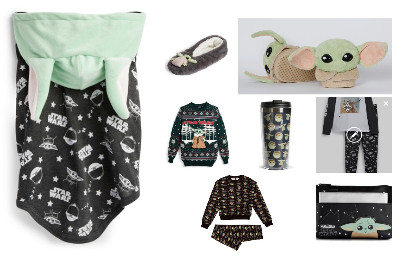 Seventh week of 'Mando Mondays' program of The Mandalorian-inspired product drops kicks off with cosy collaborations with Primark and H&M
Mandalorian PJ's, slippers and jumpers – the ultimate gear to stay in and stylish this Christmas
Consumers can visit facebook.com/starwarsuk for all the latest Mando Mondays product reveals and news
Full range of Mando Monday products and images here: Released please note this is for media asset usage only and is not public facing, so please do not include this link in any articles
As the weather turns cold Disney and Lucasfilm have today unveiled the ultimate Mandalorian themed products to keep you warm and snug in this Mando Monday product reveal this week.
H&M have made the most adorable The Child plush slippers (£17.99) available in adult sizes and team perfectly with the super-soft Star Wars / The Child loungewear. The loungewear set is made up of a soft crew neck sweater and leggings (both £12.99) and adorned with The Child. Perfect for watching the last nail biting episodes of The Mandalorian.
The whole family can get snuggly with Primark's The Child Fam Jam (£10) and The Child Fluffy Fam Jam Footlets (£4). In addition there is a fabulous Primark Mandalorian home range including The Child Travel mug (£5), Make-up bag and purse (£6) and mug and stationary set (£6).
Dogs can go walkies in Primark's brilliant Pet outfit (£10), complete with The Child ears. For the full effect owners can match their pooches and wear Primark's The Child Christmas jumper (£13) – spreading Mandalorian cheer around the park.
Shop Disney has released a very cool Spirit Jersey, a cool grey with a metallic design and puff print wording (£50). For true fans, let The Child unlock a world of action and adventure with the Star Wars: The Mandalorian Opening Ceremony Key Pin and Key – both £12
Mando Mondays is a nine week long global celebration of consumer products, games and publishing releases to tie in with the much-anticipated second season of The Mandalorian.
The new season sees The Mandalorian and the Child continue their journey, facing enemies and rallying allies as they make their way through the dangerous galaxy in the tumultuous era after the collapse of the Galactic Empire.
As fans watch the latest episode every Friday on Disney+, they can also find the latest Mando Mondays drop of toys, clothes, books, games and accessories which will be shared via the Star Wars UK Facebook page (facebook.com/starwarsuk) each Monday until the 21st December.
For the latest news and releases on the Mandalorian fans can visit: facebook.com/starwarsuk
Zevia Cola
6 pack, $4.99 at Target (available in 30,000+ outletsin the US & Canada)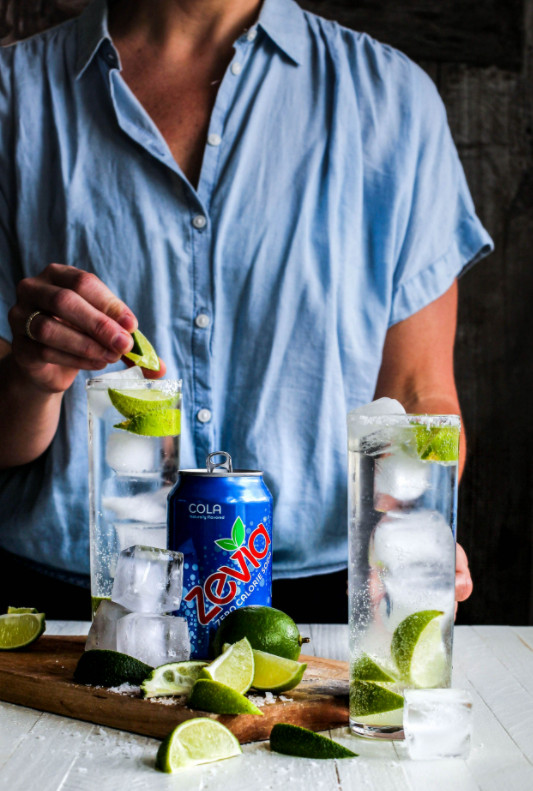 Zero calorie, zero sugar beverage. For those looking tocut back on sugar (New Year, New You is coming up after all) Zevia Cola is agreat option by itself but turn it up a notch and make a Cola Batanga for asimple yet delicious, no sugar added cocktail that's easy to batch and put in athermos to share. With only 3 ingredients – Zevia Cola, lime and tequila – youdon't have to be a bartender to get this one right.*
This year we have an excellent gift for families that benefits everyone in the family to help get children off digital games, etc.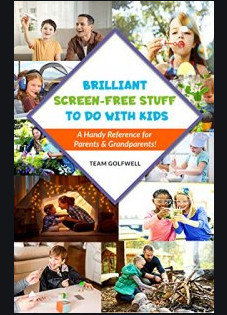 Brilliant Screen Free STuff for Kids and here is the link to the book where it can be purchased.
www.amazon.com/Brilliant-Screen-Free-Stuff-Kids-Grandparents/dp/B0863TW78X
Every family home should have this book. The American Pediatric Association recommends children need a balance between screen time and other healthy activities. This quick reference book for parents and grandparents has over 350+ screen-free activities to give you fast substitutes to get them off digital games, tablets, laptops, TV, etc., and improve and expand their life. It also features some activities for children with handicaps, autism, Asperger, as well as teens.
Parents, Grandparents, and most importantly kids will enjoy this book to get active, refresh, socialize, have lots of fun, and enjoy a healthier balanced life!
KURU Footwear
KURU Footwear are a 10-year-old DTC shoe company with one mission: resolving foot pain.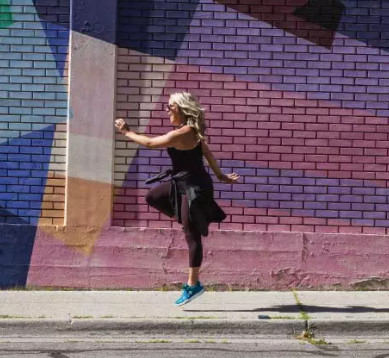 Every shoe we build contains our patented KURUSOLE which is engineered to eliminate foot pain for our customers. And the technology works incredibly well! I was a customer before I ever started working with KURU. We offer styles perfect for travel and outdoor adventures such as hiking, camping, hunting, and more – as well as styles for fitness, casual wear, the office, and more. With a shoe for every occasion, KURU makes it convenient to recover and heal without slowing down.
As a seasoned half marathoner, I can speak to the quality of comfort, healing, and recovery these shoes can offer to feet who have seen a lot of miles.
Women's: www.kurufootwear..com/womens-shoes.html
Men's: www.kurufootwear.com/mens-shoes.html
Honeysuckle Gelato

Looking for a unique and delicious gift idea this holiday season? Honeysuckle Gelato based out of Atlanta, GA is now shipping their delicious gelato so you can treat your family, friends or yourself to some of Atlanta's best gelato! They offer decadent flavors like brown butter crunch and cinnamon roll gelato, but also have creamy and delicious vegan options too! You can customize your package or choose from one of their curated collections . Visit www.honeysucklegealto.com and send some gelato love today!
www.honeysucklegelato.com
www.thedevilwearssalad.com
Here's a last-minute wholesome salad recipe you can have up your sleeve! This Christmas Vegan Pumpkin Salad with Toasted Pecans would make for an excellent addition to the Christmas table!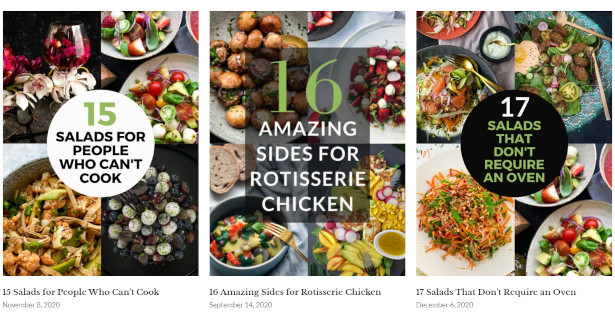 Together with forbidden rice, dried cranberries, arugula and a homemade orange salad dressing, this salad combination with familiar flavours makes a hearty salad with a whole lot of delicious textures.
Attached is the recipe and a couple of images. Please contact us if you'd like other recipes for last-minute Christmas food ideas or require more imagery.
A little about us. We are Amy, Phenie and Sammy from The Devil Wears Salad, a salad recipe website dedicated to creating stunning and delicious salads. Sick of the cliché associated with salads, we not only create recipes that's more than a bunch of lettuce leaves but we also make them entertainment worthy! Our salads are not ones your guests will push aside. Promise.
thedevilwearssalad.com
TROVE – a unique holiday gift for the foodie traveler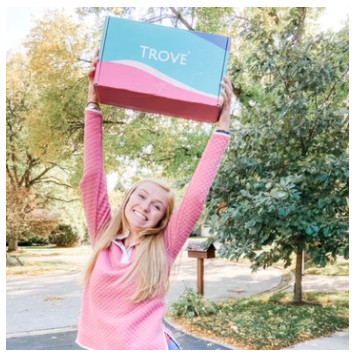 Michelle Leyva here – eager to share TROVE, a subscription and gift box service that curates a 'vacation in a box'. Each TROVE box takes you to a new city and features virtual workshops with expert local chefs and artisans from that region. It's a great gift idea for the traveler, the foodie, a colleague or client, or friend/family members who live far away!
TROVE Travelers have been to Florence, Italy and Kyoto, Japan, and this holiday season, TROVE has produced a special holiday box featuring Seattle food and culture. LOOK AT THIS >>
In short, the Seattle box includes a cooking workshop with Eat Seattle Chef Liz Philpot, as well as a coffee brewing and tasting workshop with U.S. barista champion, Seattle-based Sam Spillman.
Envirosax Designer Reusable Bags – Perfect Gift for the Eco-Warrior

Since 2004 Envirosax designer reusable bags have become synonymous with quality and style. Printed with eco-friendly dyes and using sustainable production methods, Envirosax was one of the first reusable bag brands to bring about the idea of sustainability + style.
A perfect reusable grocery bag, Envirosax also has so many uses, from gym bags to overnight bags for children's sleep-overs! The wide variety of designs ensure there is a design to suit anyone!
Belinda Coker, the founder, has been active in promoting sustainability and eco-consciousness since the start of the century and is passionate about green living and eco-sustainability. She is also an advocate for providing fresh drinking water to developing communities in Africa and Asia.
Envirosax Bags are exceptionally high quality and come in a range of stylish designs. They were one of the first designer reusable bags to roll up into a small size – we say "the size of a sushi roll!". Tested to carry loads above 44lb's and weigh only 4oz, Envirosax indeed are as Light as a Lipstick and as Strong as a Suitcase!
Envirosax can be purchased as singles or as a Pouch (set of 5 complementary designs).
Printed with certified eco-friendly dyes and using sustainable production methods
Safety tested for lead and other toxic materials and in compliance with US legislation.
Easy to carry in a handbag or put in a glove compartment (only weighs 1.4 oz) Functionality – rolls up into the same size of a sushi roll (4 inches)
High quality – double stitching to ensure a strong and durable bag
Load tested to carry more than 44lbs' – Wide shoulder straps/handles making it easier to carry heavy loads
Holds the sizing equivalent of two plastic grocery bags
Water-resistant – great for the beach to carry wet towels and swimsuits
Printing method ensures print will not fade and bags are machine washable to allow for proper cleaning and disinfection
Variety of uses from shopping, travel, beach, baby gear, library books, etc
Stunning designs with seasonal updates, making this an easy and stylish solution to one-use plastic bags
www.envirosax.com
DR BECKMANN HELPS GIVE DOGS A CHRISTMAS DAY DINNER
CLEANING EXPERT TEAMS WITH MANCHESTER & CHESHIRE DOGS HOME ON CHRISTMAS CAMPAIGN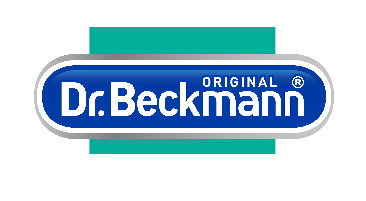 The Bolton based cleaning expert is pledging to donate one Christmas dinner* to a dog in need for every bottle of its Dr Beckmann Pet Stain & Odour Remover sold throughout December.
Dr Beckmann, who has recently issued top cleaning tips for pet owners during lockdown has partnered with Manchester & Cheshire Dogs Home as their inaugural Christmas appeal to give as many rescue dogs as possible a hearty meal on December 25th.
Manchester & Cheshire Dogs Home have launched their annual Dogs Christmas Dinner campaign, where pet lovers are encouraged to donate £1 to buy a rescue dog a Christmas dinner on Xmas day, the slap-up meal consists of turkey, pigs in blankets and all the trimmings for our furry friends.
Susan Fermor, spokeswoman for Dr Beckmann – the makers of the new Pet Stain & Odour Remover, said: "We love our pets here at Dr Beckmann and there's no doubt that this year has been tough, but it's been especially tough on dogs looking for their forever home and we wanted to ensure that they have the best possible feast on Christmas Day.
"We are proud to support Manchester & Cheshire Dogs Home through sales of our Pet Stain & Odour Remover, knowing that households across the country will be kept stain free alongside helping to feed rescue dogs is something that is very important to us as we enter the festive season."
On teaming up with Dr Beckmann, MCDH Cheshire Branch Home Manager, Anna Stansfield said, "We're thrilled that Dr Beckmann has chosen to support our annual Xmas Dog's Dinner appeal, one pound really does go a long way in ensuring our furry friends have just as good a feast as we'll have on Christmas Day!
"We know this year has been hard for many and we're very grateful for all the support across the region and from our friends at Dr Beckmann."
Dr Beckmann Pet Stain & Odour Remover is available instore now at wilko, B&M, Home Bargains and online at dr-beckmann.co.uk
*minimum donation of 300 dinners
Wood Carving
BeaverCraft company from Ukraine making wood carving tools.
Wood carving tools would be a perfect gift.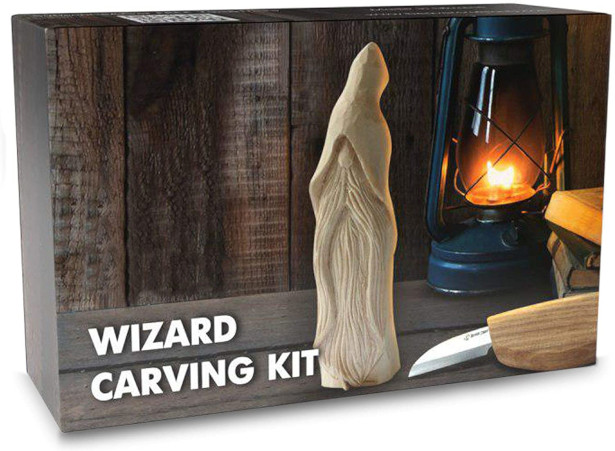 See the kit here amzn.to/2T57hko
All tools are available for worldwide shipping.
*Name of Company BeaverCraft
*Name of Product Wizard Carving Kit
*Price $24.95
*Link to where to buy https://amzn.to/2T57hko
beavercrafttools.com
www.instagram.com/beavercraftwoodworking/ page name
BeaverCraft wizard carving kit includes everything you need to get started. You gett a whittling knife, finishing supplies, wood, booklet, step-by-step video guide, safety tape and even a pencil. It's on the all-in-one kits that appeared on the market recently. It's a totally unique concept of wood carving kits.
Shopping hack: Save up to £200 on popular Lego

Thanks to eased restrictions over Christmas, Santa and his merry reindeer can still travel around the UK to deliver gifts this year. Finding out what presents could be wrapped in his sleigh, PriceRunner looked at the most popular toys in the UK and shared their tips on how parents can save money on some of the most popular toys this year: Lego.
Christmas preparations are in full swing where toys traditionally are a popular Christmas gift; this year is no exception. PriceRunner saw a clear spike in toy searches when the first lockdown hit the UK, and now a second larger seasonal spike in toy searches is well underway.
Christine Gouldthorp, Consumer Expert at PriceRunner said:
"When we compare data from November this year to the same time last year, searches for toys have increased by 169%. I was surprised by the high number as we saw a clear spike in toy searches in the spring when lockdown hit and for a period after, but clearly this hasn't satisfied the need for new toys for Christmas".
What toys are we buying this Christmas?
Taking a look at individual products, the Barbie Dream Camper is no longer the top choice as it was in November last year, with Lego topping Santa's list this year.
For the full top 10 lists of most popular toys in 2019 and 2020 please see below:
Lists are based on clicks on PriceRunner's website, containing more than 1.6 million products
Top 10 products 2019
Top 10 products 2020
1
Barbie Dream Camper
Lego Star Wars Advent Calendar 2020 75279
2
LOL Surprise Pearl Surprise
Lego Harry Potter Hogwarts Great Hall 75954
3
LOL Surprise 2 in 1 Glamper
Hasbro Star Wars the Mandalorian The Child Baby Yoda Animatronic Figure
4
Fisher Price Laugh & Learn Serving up Fun Food Truck
Barbie Dreamhouse GNH53
5
Lego Harry Potter Hogwarts Great Hall 75954
Barbie Dream House
6
LOL Surprise House
Moose Little Live Pets Gotta Go Flamingo
7
Lego Harry Potter Hogwarts Castle 71043
Funko Fortnite Calendar 2019
8
Hasbro Furreal Roarin' Tyler The Playful Tiger
Lego Disney Pixar Toy Story 4 Buzz & Bo Peep's Playground Adventure 10768
9
Little Tikes Cozy Coupe Classic
Barbie Dream Camper
10
Lego Minecraft The Crafting Box 2.0 21135
Lego Pirates Advent Calendar 6299
Save up to £239 by buying Lego at its cheapest
We know Lego will be a popular gift this Christmas, so how can you save money when planning your Christmas shopping?
Taking a look at prices on the most popular Lego, PriceRunner analysed the toys at their most expensive price to their cheapest, seeing how much we can save if comparing prices first.
Some of the best savings could be made on the Lego Star Wars Millennium Falcon 75192, which cost £889 at its maximum price, compared to the cheapest analysed price of £649.
Another big saving could be made on the Lego Technic Lamborghini Sian FKP 37 42115, which had a highest price of £465 compared to the lowest analysed price of £250.
How to make savings on toys
If you take a few simple steps before buying and planning ahead, you can save a lot on the most popular toys, such as:
· Make a list of the toys you want to buy early in the year; this will help make research quicker and easier if you know what you are after
· Check the price history on each product to see when something is at its cheapest and what that price is. Today could be the best time to buy, or it could have been in spring, making it a present to save for next Christmas
· If you are buying Lego today as a Christmas present this year, check the price between available retailers to make sure you get the best available market price
· Don't forget to check delivery costs as all retailers won't charge for it
The best savings on Lego
Please see the savings you can make on Lego below, when comparing the maximum price of a toy with its cheapest price:
Games
Price difference in £
Save in %
Lego Star Wars Millennium Falcon 75192
239
27%
Lego Technic Lamborghini Sian FKP 37 42115
215
46%
Lego Technic Land Rover Defender 42110
170
57%
Lego Technic 4×4 X Treme Off Roader 42099
129
46%
Lego Star Wars AT-AT 75288
119
48%
Lego Boost Creative Toolbox 17101
112
48%
Lego Technic Porsche 911 RSR 42096
104
49%
Lego City Ocean Exploration Ship 60266
100
48%
Lego Technic Rough Terrain Crane 42082
99
33%
Lego Technic Bugatti Chiron 42083
80
24%
Lego City Cargo Train 60198
77
36%
Lego Harry Potter Hogwarts Great Hall 75954
75
50%
Lego Harry Potter Hogwarts Astronomy Tower 75969
71
51%
Lego Minecraft The Zombie Cave 21141
65
79%
Lego Marvel Superheroes Avengers Ultimate Quinjet 76126
54
45%
Lego Friends Panda Jungle Tree House 41422
51
67%
Lego Creator Volkswagen T1 Camper Van 10220
50
37%
Lego City Sky Police Air Base 60210
49
55%
Lego Friends Rescue Mission Boat 41381
49
41%
Lego Architecture London 21034
47
62%
Lego Harry Potter 4 Privet Drive 75968
44
47%
Lego Harry Potter Hogwarts Clock Tower 75948
39
35%
Lego Classic Large Creative Brick Box 10698
38
56%
Lego Friends Stephanie's Horse Jumping 41367
36
51%
Lego Ninjago Monastery of Spinjitzu 70670
35
35%
Lego Friends Mia's House 41369
34
40%
Lego Creator James Bond Aston Martin DB5 10262
33
22%
Lego City Passenger Train 60197
32
25%
Lego Star Wars Millennium Falcon 75257
31
21%
Lego Harry Potter Hogwarts Express 75955
31
33%
Lego Technic Mobile Crane 42108
29
33%
Lego Friends Summer Fun Water Park 41430
29
28%
Lego Duplo Brick Box 10913
25
51%
Lego Ideas Central Perk 21319
24
30%
Lego Friends Friendship Bus 41395
22
33%
Lego Super Mario Adventures with Mario Starter Course 71360
20
34%
Lego City Ocean Exploration Base 60265
19
30%
Lego Speed Champions Lamborghini Urus St X & Lamborghini Huracán Super Trofeo Evo 76899
19
31%
Lego Harry Potter Hagrid's Hut: Buckbeak's Rescue 75947
19
30%
Lego The Knight Bus 75957
18
46%
Lego Harry Potter the Rise of Voldemort 75965
15
50%
Lego Marvel Superheroes War Machine Buster 76124
15
50%
For a round-up of the best deals for the Boxing Day sales, tips on how to shop safer and smarter online, read expert reviews on popular products, please visit PriceRunner.com.
Explore with The My First Playcentre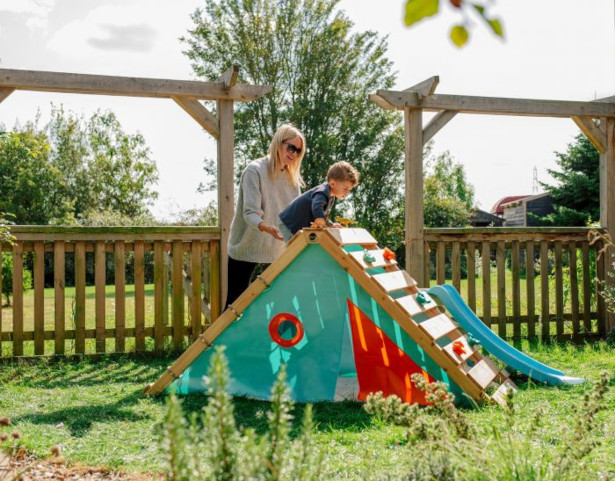 The Plum My First playcentre is ideal for those little scramblers and climbers in the family. The beautiful design looks the part in any garden and provides hours of active play.
The My First Playcentre was designed to encourage healthy and active play allowing children to burn off all their energy. It is great for developing their fine motor skills and allowing their imaginations to run wild, encouraging creative play.
At 1 metre high it is enough to challenge children over 18 months, whilst allowing them to explore in a safe environment. With a rock wall on one side and a cargo net on the opposite children will have hours of fun climbing. On the side of the playcentre is a wooden ladder, raised platform and a 4ft blue slide which brings them back down to earth. The playcentre is crafted to perfection and little ones will be climbing up and down all day long.
Underneath the playcentre is colourful and vibrant fabric door which hides a secret den. The den is great for hide and seek, picnics, storytelling, and imaginative play.
The Plum My First Playcentre costs £249.99 from PlumPlay.co.uk
Self-care gets sexy this festive season
December 2020
There are good reasons why sexual health has become the hot topic in the realm of self-care. Feeling good about your sexual self and enjoying your sex life, solo or with another, is an integral part of healthy living. Sexual pleasure offers real health benefits for body and mind. From the cascade of feel-good hormones in the brain to the lift-off of the immune system throughout your body, the enjoyment of intimacy and sex is essential in your efforts to take good care of yourself.
This festive season you can treat yourself, your BFs or the love of your life to the ultimate in sex and self-care. Cheeba Africa is offering a range of festive gift boxes that include high quality CBD products from the acclaimed Foria range. CBD, or cannabidiol, is the non-psychoactive cannabinoid that promotes balance and wellness; and heightened sexual pleasures. There's a wealth of anecdotal evidence from users of CBD intimacy products that attest to its benefits when it comes to sexual enjoyment.
Beautifully boxed in recyclable packaging, a Cheeba Africa festive gift box is full of delight and the promise of pleasure:
• The Romantic Gift Box pairs bedroom essential, Foria Intimacy Lubricant, a light and luscious oil infused with organic CBD with a soothing Madame Luna's RELAX Massage Candle to set the scene for your best date night ever. (R1,685.00)
• For solo or partner sexual adventures, the Spice It Up Gift Box includes Foria Intimacy Lubricant to deliver the sensational effects of organic CBD oil to intimate areas; a tantalising Rocks-Off 7 Speed Rainbow Bullet Vibrator 80mm and a Madame Luna AMOUR Massage Candle with its special spice blend, known for aphrodisiac properties. (R1,999.00)
• Go all the way with the Ultimate Date Night Gift Box which features not just the Foria Intimacy Lubricant but also Foria Awaken Arousal Oil, a multi-aphrodisiac blend formulated with organic CBD for women to enhance tactile sensation and pleasure. The Rocks-Off 7 Speed Rainbow Bullet Vibrator 80mm will ramp up the eroticism while a Madame Luna AMOUR Massage Candle perfectly sets the scene for a date night you will never forget. (R2,995.00)
• Because you care about their self-care, give the special women in your life the For Her Gift Box with pampering Foria Awaken Arousal Oil infused with organic CBD, a tantalising Rocks-Off 7 Speed Rainbow Bullet Vibrator 80mm and an aphrodisiac Madame Luna AMOUR Massage Candle. (R1,859.00)
• If you're a little shy about giving an overtly sexy gift, the Me Time Gift Box is an excellent organic CBD self-care present. It includes premium unscented CBD Cream in a pump, Original CBD Oil Tincture and a luxurious Madame Luna's RELAX Massage Candle. (R1,670.00)
The Foria intimacy range and these festive gift boxes are exclusively available in South Africa through Cheeba Africa.
 All ingredients are certified organic and/or are grown free of pesticides
✓ 100% plant-based ingredients – no synthetics
✓ Manufactured in a GMP facility with 3rd party lab testing on every batch
✓ Premium broad spectrum CBD, not CBD isolate
✓ pH of all Foria's Intimacy products is 4. (Average vaginal pH range is 3.8-4.5)
✓ Foria Intimacy Lubricant is coconut oil-based which has an osmolality between 180-340 mOsm/kg. (Normal osmolality of vaginal secretions is 260–290 mOsm/kg)