BELT OUT A CLASSIC WITH LUCKY VOICE
THE MOST FUN YOU CAN HAVE AT HOME THIS CHRISTMAS www.luckyvoicekaraoke.com
Lockdown or not, get the festive feeling with Lucky Voice at-home karaoke kits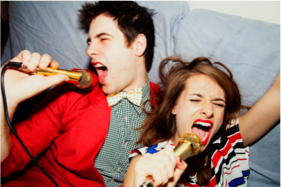 There's no denying that 2020 hasn't exactly set us up for festive fun and frolics, but if anything can boost the mood, it's a good old karaoke session.
Get into the festive spirit against the odds this Christmas, with at-home Lucky Voice Karaoke Kits. Whether it's Mariah or Slade (please no) just grab the mic and sing your heart out, because let's face it – we all deserve a little light relief.
Lucky Voice's karaoke kits make a great gift or simply a brilliant way to while away the hours at home. You can even organise a Karaoke Zoom and enjoy it with distant friends – with this handy little guide to show you how.
They come in a host of fun colours, from hot pink, gold and electric blue – to the fabulous rose gold.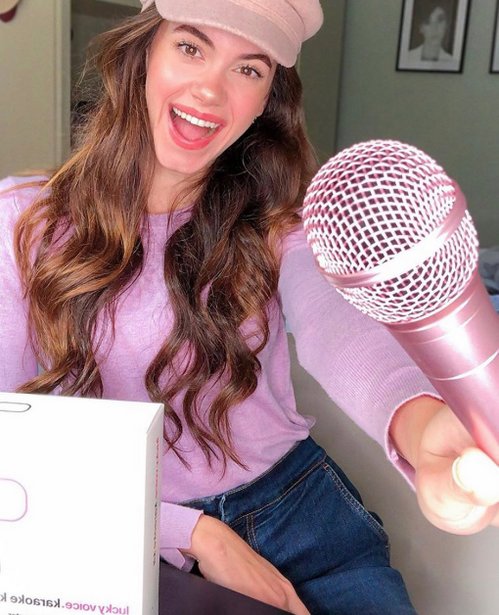 There's nothing to plug in and nothing to install. Just press play and sing from an extensive catalogue of chart toppers and karaoke classics – over 9,000 of them. Beginners, serious singers or fun seekers – Lucky Voice has got all corners covered.
The at-home kits are also a stress-free addition to the Christmas shopping list, being available to buy everywhere from Lucky Voice's shop to Argos, Amazon, Urban Outfitters, Harrods, Hamleys, and Selfridges.
1. Gold Karaoke Kit – RRP £69.99
2. Rose Gold Karaoke Kit – RRP £69.99
3. Pink Karaoke Kit – RRP £59.99
4. White Karaoke Kit – RRP £59.99
5. Blue Karaoke Kit – RRP £59.99
See shop.luckyvoice.com for more information.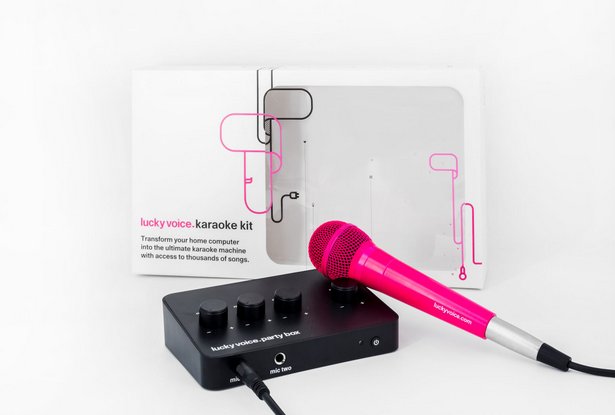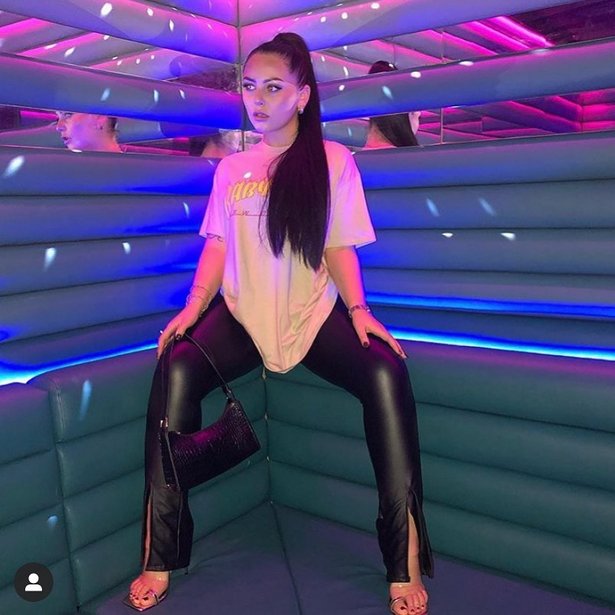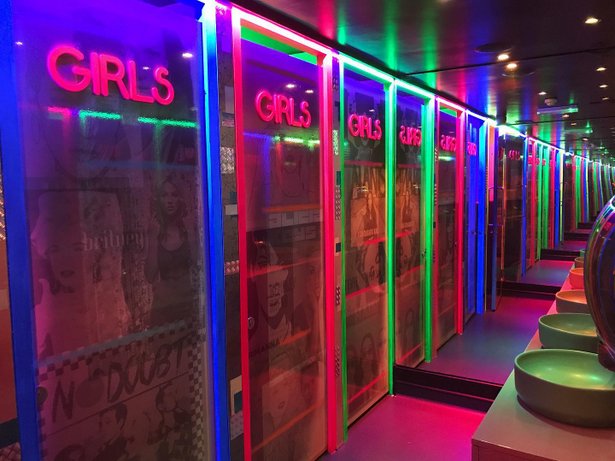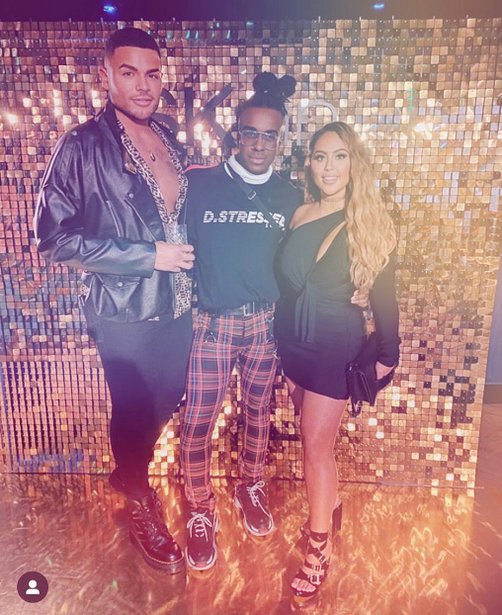 Give the Greatest Gift this Year with Treedom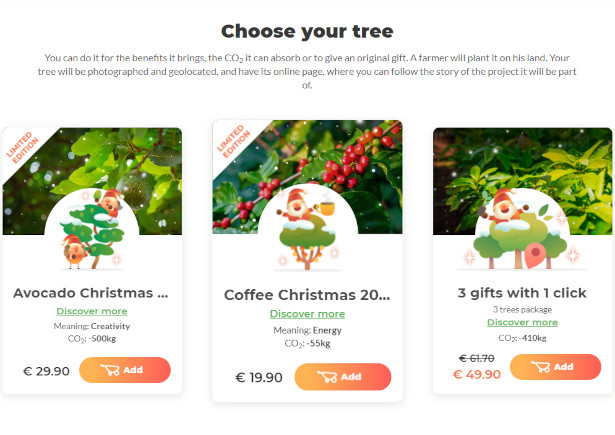 This Christmas, choose to give the greatest gift. A gift made great not by its size, but by its value.
Planting and gifting a tree are actions with lasting, far-reaching benefits. A gesture capable of making a big difference on the lives of smallholder farmers and on the environment.
Treedom is the first platform in the world where you can plant and gift a tree remotely and then follow its story online. Each Treedom tree is geolocated and photographed, with an individual online page. Not only supporting our planet, Treedom also provides farmers with support such as additional income, food security and all-important sustainable agroforestry techniques. This means that buying a Treedom tree helps farmers grow sustainable farms in 17 different countries.
Available from just €14.90, give the greatest gift, a tree, to a family member or friend by visiting https://www.treedom.net/en/.
Presents under £20
Sticking to a budget this year? This Christmas, choose to give your friend or colleague the greatest gift. A gift made great not by its size, but by its value. Treedom is the first platform in the world where you can plant and gift a tree remotely and then follow its story online. Each Treedom tree is geolocated and photographed, with an individual online page. Give your friend a tree this Christmas and make a big difference on the lives of smallholder farmers and on the environment. Choose the Cacao Tree from €14.90 at www.treedom.net/en/.
Most Unusual Present
If you're looking to gift something different this Christmas, try out a Treedom tree as the perfect surprise gift for your family and friends. Treedom trees are given their own geo-located online page where their owners can follow through photographs uploaded by the farmer who planted the tree. Select a Papaya Tree from €19.90 at https://www.treedom.net/en/.
The Person who has Everything
What do you get for the loved one in your live who has everything already? Treat them to something different with a Treedom tree! They'll be able to follow the story of their tree online, watching as it grows through as it's geo-located and photographs will be uploaded to its individual online page. Spark some green joy in their life this Christmas with a Lemon tree in Kenya from €22.90 at www.treedom.net/en/.
Fleece Face Shield for Gift Guide
Here's a product that everyone can use this holiday season!
www.safishing.com
SA Company just came out with a Fleece Face Shield, perfect for the winter months, pandemic protection and holiday gift guides!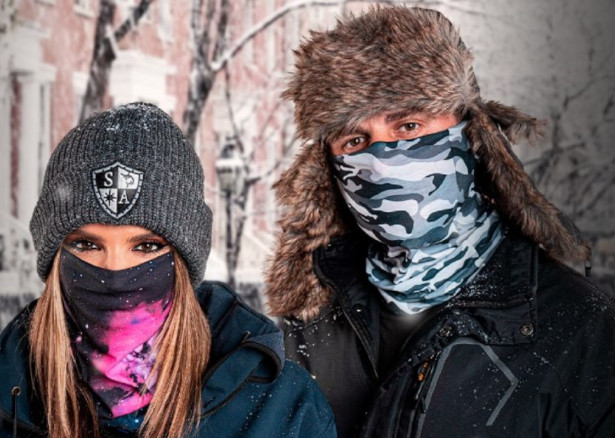 SA Company's Fleece Face Shield tubular bandana allows you to stay warm while protecting your face, neck and ears. The quality of the fabric is handpicked, with a seamless interior, insuring quality and durability while weathering the harsh elements of the outdoors. The designs range from neutral to extreme and stylish with more than 70 different patterns to choose from. $24.99 at www.safishing.com.
The Face Shield also comes in lighter fabric for children and even dogs!
Here's a link with recent news about the brand's original Face Shield:
www.golfdigest.com/story/pga-championship-2020-tiger-woods-neck-gaiter
TeamSport is offering an action-packed and exhilarating day out this Christmas that is the perfect experiential gift for families to enjoy a day at the UK's Number 1 Indoor Karting track.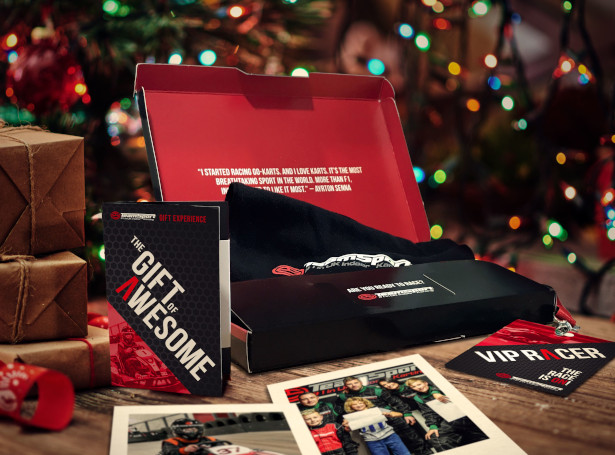 For Christmas presents this year, TeamSport is offering a range of vouchers available to redeem at over 35 locations across the UK karting tracks across the UK.
www.team-sport.co.uk
The gift vouchers range from £20 e-gift vouchers which offers money off the next time you go karting, race experience vouchers for £53 includes a gift box full of racing goodies such as a balaclava and race wallet. TeamSport also offers a race experience for two, available by e-voucher and gift box, with double the goodies. Christmas offerings are as follows:
· Race Experience For One vouchers
E-Gift option (voucher code is emailed) from £45
· Gift Box including the voucher for one person to come and race on our Ultimate Race Experience product, at any track in the country at any time within the validity period, packaged beautifully in a box that includes a balaclava, gift wallet and lanyard with pass a fixed. £53.00 inc. postage and packing
·
· Race Experience For Two vouchers
· E-Gift option (voucher code is emailed) from £90
· Gift Box including the voucher for two people to come and race on our Ultimate Race Experience product, at any track in the country at any time within the validity period, packaged beautifully in a box that includes two balaclava's, gift wallet and two lanyard's with pass a fixed. £100.00 inc. postage and packing
Silent Nights this Christmas with AVEENO® and JOHNSON'S® Baby
With the excitement of Father Christmas visiting, make sure that your little one settles down into a calm and relaxing bedtime routine with the AVEENO® Baby CALMING COMFORT® and JOHNSON'S® Baby Bedtime range this Christmas.
AVEENO® Baby CALMING COMFORT®
AVEENO® Baby understands the power of a good nights' sleep at all ages, and we all know a tired baby is not a happy baby, which can also lead to lost sleep for parents; something that is especially needed during the festive season! The CALMING COMFORT® range, made up of a Bath & Wash and Moisturising Lotion, has been specifically designed to create a step-by-step routine from bath to bed to help relax baby and deliver a peaceful sleep for the whole family.
Gentle enough for everyday use, the CALMING COMFORT® range has been carefully created for delicate baby skin, containing soothing natural oat extract, alongside soft aromas of vanilla and the relaxing scent of lavender to help calm babies at bedtime. For a complete bedtime routine, clinically proven to help babies sleep better, begin at bathtime with the AVEENO Baby Calming Comfort™ Bedtime Bath & Wash, follow with a relaxing massage using AVEENO Baby CalmingComfort™ Bedtime Lotion and finish with some quiet time.
JOHNSON'S® Bedtime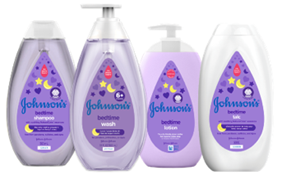 JOHNSON'S® understands that Christmas is not the only time to create memorable moments, but everyday bath time too. Ensuring to create the happiest of memories for both parent and child, the JOHNSON'S® Bedtime NaturalCalmTM fragrance is centered around soft floral and powdery notes to help soothe baby before bed. JOHNSON'S® understands how special bedtime is to parents and their little ones, and want to ensure it's as calm as possible with the help of their known and loved scents.
Sticking to a bedtime routine as best you can even when you're not home – perhaps when staying with family over the festive season – can make it easier for your baby to settle down to the land of nod. The JOHNSON'S® 3-Step Routine incorporates bath time and baby massage, two key rituals that help engage your baby's sense of smell and touch while strengthening your bond and preparing baby for a good night's sleep with quiet time.
The AVEENO® Baby CALMING COMFORT® BEDTIME® range can be found online at Boots.com from £5.99 RRP
The JOHNSON'S® Bedtime range can also be found online at Boots.com from £3.00 RRP
Perfectly Personal Paper
In the year where we enjoy the little things, Vintage Playing Cards unveils new and exclusive personalised wrapping paper in collaboration with Abigail Warner, just in time for the Christmas period.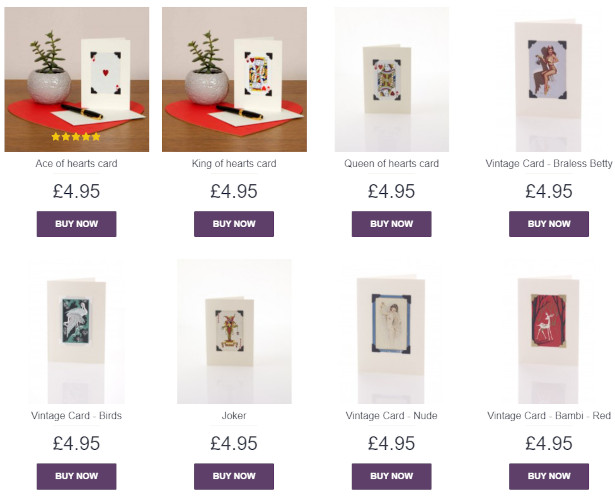 Abigail Warner is a busy creative studio in the beautiful FriarGate Quarter of Derby, renowned for delivering creative solutions, playful design & exceptional customer service. Their signature look combines playful design with a feminine aesthetic. They are experts in print and event design and offer traditional artisan techniques, renowned for adding craftsmanship to all their work.
Stylish, retro and unique – Vintage Playing Cards has grown from a small cottage business to supplying renowned shops such as Selfridges, Liberty, Oliver Bonas and Fortnum & Mason. This ever-expanding brand specialises in hand-made greeting cards, frames and stationery made from original vintage games including playing cards, and 1920's parlour games that have been individually sourced. Paired with the traditional artisan techniques of Abigail Warner the two independent British small businesses have created the perfect wrapping paper to go with any theme.
Wrapping Paper
These custom gift wraps come in three different bundles of three sheets, five sheets and a three-metre roll also, benefit from having no limit to how many characters you wish for your personalisation. Just add your personalised lettering and the elves behind Vintage Playing Cards and Abigail Warner will be at work digitally printing your chosen name ready for the gift giving season.
Three Sheets (1 metre x 60 cm per sheet) – £15
Five Sheets (1 metre x 60 cm per sheet) – £20
Three Metre Roll – £25
Other variations of gift wrap that can be found on Vintage Playing Cards include; King of hearts, Queen of hearts, Love and I (heart) you to name a few. Each priced at £2.95 including a matching gift tag.
Gift Tags
Whether your looking for a subtle touch of vintage flare or looking to add the perfect tag to your already personalised gift, get it with Vintage Playing Cards playing card gift tags. Using original cards, these gift tags are the perfect final touches this Christmas. The tags also come in a variation of three, a king, queen or vintage letter.
Vintage Playing Cards Tag – £1.25 each
Alternatively, when buying one of the main collection gift wrapping paper Vintage Playing Cards also have a gift-wrapping service, whereby for £6.95 they can gift wrap your gift in paper of your choice and send direct to the recipient.
Vintage Playing Cards can be purchased directly from www.vintageplayingcards.co.uk or for your nearest stockist call 020 8521 0993.
Collaboration and a celebration of the senses for
Marokka's spirit of Christmas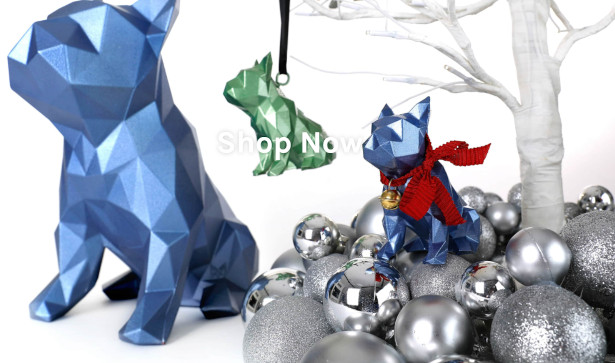 Marokka, the London based Anglo-Italian design house, introduces its Christmas range of products and gifts range aimed to appeal to all the senses, in the form of chocolate, unique candles and stunning decorations so customers can experience the signature sculptures of Gus the Gorilla, Frank the French Bulldog and Yorick the Skull in new ways.
In keeping with Marokka's core values of collaboration and giving back, each range is the result of a partnership with another like-minded business as well as a promise to donate 10% of each sale to charity.
On the Nose with Marokka Candles x Half-cut Candles
Marokka has partnered with Half-cut Candles, a business that upcycles wine bottles from the best vineyards in the South East of England, using the bottom half for candles. The design team at Marokka has created a lid in its inimitable polygon signature style, with a small but perfectly formed sculpture on the top, that can be easily adapted to use as a charm. All the packaging is fully recyclable.
The team at Marokka and Half-cut Candles worked together to create unique scents that capture the essence of each sculpture:
● YORICK CANDLE SCENT
Yorick opens with cocoa, bergamot and orange into a heart of jasmine and amber, this mystical fragrance finishes on base notes of patchouli, cedarwood and musk
● GUS CANDLE SCENT
Gus takes you to a forest of evergreens with fresh fir needles falling among aromatic white
cedar and musk, with a wintery whisper of citrus. The woodland fragrance combines notes of
bergamot, wildflowers and oakmoss.
● FRANK CANDLE SCENT
Frank starts with notes of peony and red apple, followed by generous notes of rose, jasmine and carnation.
A beautiful floral fragrance that is expertly completed with soft notes of violet and plum on a
base of musks and dry amber.
Each Candle is prices at £55 RRP
Marokka Chokka
In the immortal words of Jo Brand "Anything is good if it's made of chocolate."
Christmas is time for indulgence and even the most disciplined amongst us can relax our resolve a little, so for those discerning lovers of chocolate Marokka has collaborated with Temper Temper to produce a delectable range of chocolate sculptures in a plain, milk and white mouth-watering recipes, there is a chocolate to suit every taste.
● Dark Chocolate Cocoa Mass, Sugar, Cocoa Butter, Emulsifier, Soy Lecithin-E322, Flavouring, Natural Vanilla. Min cocoa solids 75%
● Milk Chocolate Sugar, Cocoa Butter, Whole Milk Powder, Cocoa Mass, Emulsifier, Soy Lecithin-E322, Flavouring, Natural Vanilla. Min cocoa solids 35%.
● White Chocolate Sugar, Cocoa Butter, Whole Milk Powder, Emulsifier, Soy Lecithin-E322, Flavouring, Natural Vanilla. Min cocoa solids 29.5%
Each chocolate is priced at £12 RRP
Marokka Decorations.
These stunning Christmas decorations are made in collaboration with one of the UK's leading manufacturers of ceramics, made from fully vitrified porcelain – lead-free, food-safe and ISO9001 certified.
The combination of combining product innovation and state-of-the-art technology, with exemplary British workmanship each ceramic decoration is of the highest quality.
In keeping with the ethos of the Marokka brand, wherever possible, raw materials are locally sourced to the factory and waste materials are carefully recycled , in line with the practise of sustainable manufacturing.
Available in a variety of colours, cach ceramic decorations is price at £40 RRP
Charlotte Clout, Commercial Director of Marokka says:
"2020 has not been the year any of us expected and there are still some challenges ahead, so I wanted to create gifts that are uplifting, positive, responsibly sourced, all within an accessible price range. Marokka is a brand built of fun, joy and kindness and the Half-cut candles and Mokka Chocca epitomise these values. The creative process with the team has been an amazing experience and fulfilling in so many ways, I am delighted to bring this range to our existing customers as well as new ones."
Please visit our website for further details www.marokka.com
Chipolo ONE (£21/$25) – Perfect for the most unorganised among us! A tiny Bluetooth item finder to attach to all your essentials (like your keys, wallet, luggage or perhaps a gym bag). Available in a range of super bright colours perfect to match any outfit. Has the longest battery life, water-resistant, and loudest sound on the market. Selfie mode means you click the Chipolo and your phone can take that selfie from a distance. Features free (unlike competitors which are a monthly fee) out-of-range alerts reminding customers to take items with them. Works with both iPhone and Android
Chipolo ONE Ocean Edition (£27/$29) Just launched to take action on the projected tripling of ocean plastic flowing into our oceans (which is expected to reach a rate of 29 million metric tons per year by 2040). The Ocean Edition is made from recycled materials from oceans including: recovered from fishing nets, trawls and ropes floating in the sea. On top of doing their part in cleaning up, Chipolo will pledge $1 towards the non-profit organisation Oceanic Global to support ocean clean-up efforts from each sale. (press pack here) Amazon link >> www.amazon.com/dp/B08J7SDNGS?ref=myi_title_dp
Christmas deals:
· November 2 – December 31 – Holiday Gifts promotion –
o 35% OFF on Chipolo Gift Bundle (6x ONE + 2x CARD + 8x Gift pouch), Price: (was £175/$210, now £112/$135)
o Custom Chipolo ONE + Holiday Gift Pouch (Free printing + Free gift pouch)
o Special Edition Chipolo ONE + Gift Pouch (1Pack = £27/$30), (4Pack = £98/$108), (6Pack = £138/$153)
· November 23-29 – Black Friday – Cyber Monday Daily Deals
o 23-24: 2+1 FREE Chipolo ONE, Price: (was £63/$75, now £45/$50)
o 25-26: 45% OFF on Chipolo BUNDLE – 2x ONE + 1x CARD, Price: (was £91/$110, now £53/$60)
o 27-29: 50% OFF on Chipolo Gift BUNDLE (6x ONE +2, CARD, 8x Gift Pouch), Price: (was £175/$210, now £87/$104)
Discover your inner artist with The Shoreditch Sketcher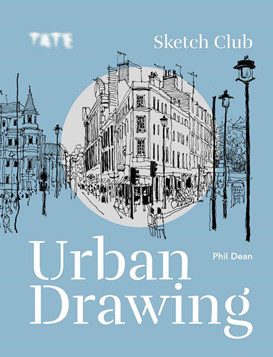 The Shoreditch Sketcher was launched in 2014 and is the brainchild of graphic designer and artist Phil Dean.
Since launching it has evolved into an influential Instagram account, a TATE Sketch Club book, workshops, commissions, and a range of merchandise.
When Phil migrated to London, he wanted to reconnect with his passion for live drawing and spent his spare time capturing vibrant and eclectic urban landscapes, which London provided in abundance.
Over the years Phil has honed his skills and capture detailed images of London and other cities that he has visited on his travels which include; Zurich, Los Angeles, Malaga, San Francisco, Girona, Florence and Paris.
Wanting to showcase his work and encourage others to put pen to paper, he launched the influential Instagram account called, The Shoreditch Sketcher.
During the pandemic and current lockdown, Phil has found sketching provided a much-needed break from the worrying aspects of our lives during the pandemic – health, mental wellbeing, finances, work, and the future.
Following the success of The Shoreditch Sketcher and the renewed interest in urban sketching, Phil launched his debut book, TATE Sketch Club: Urban Drawing.
The new book on sketching gives everyone the chance to practice mindfulness. Featuring 20 clear and easy step-by-step exercises, Sketch Club: Urban Drawing is an essential guide to help people put their drawing skills into practice.
In addition to the book, Phil has also developed a range of nine prints of his most popular work, available in different sizes, starting from just £29.95. These include his sketches of Florence, Columbia Road Flower Market, and his hometown Leeds.
Phil has also created six tote bags, which are printed with six of his unique and detailed sketches, including Soho, Shoreditch, and Palma de Mallorca. The bags are perfect for carrying all of your art supplies and are £14.95.
Products available from The Shoreditch Sketcher:
Product name: Tate Sketch Club: Urban Drawing
Price: £12.99
shoreditchsketcher.com/product/tate-sketch-club-urban-drawing/
Product name: St. Bartholomew the Great, London
Price: From £29.95
shoreditchsketcher.com/product/st-bartholomew-the-great-london/
Product name: Tote bag – Shoreditch
Price: £14.95
shoreditchsketcher.com/product/tote-bag-shoreditch/
Product name: The City of London
Price: From £29.95
shoreditchsketcher.com/product/the-city-of-london/
For more information on products available from The Shoreditch Sketcher visit: shoreditchsketcher.com/
Appleyard London – a quintessentially British, luxury flower and gifting website.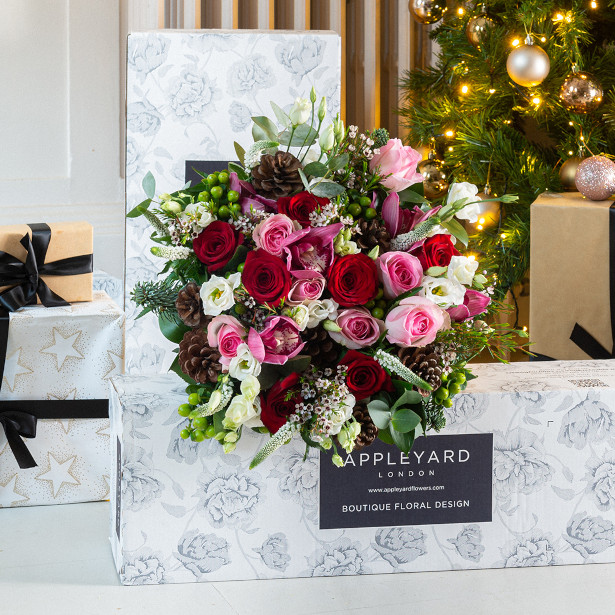 Their bouquets are created by expert florists using unique flower varieties not available on the high street. They offer next day delivery nationwide and same day delivery in London.
They offer a wide range of christmas gifts, including:
-Christmas bouquets
-Christmas Hampers
-Door wreaths
-Table Centres
-Plants
-Mini Christmas Trees
www.appleyardflowers.com/christmas-gifts
www.appleyardflowers.com/
Freetrain training vest.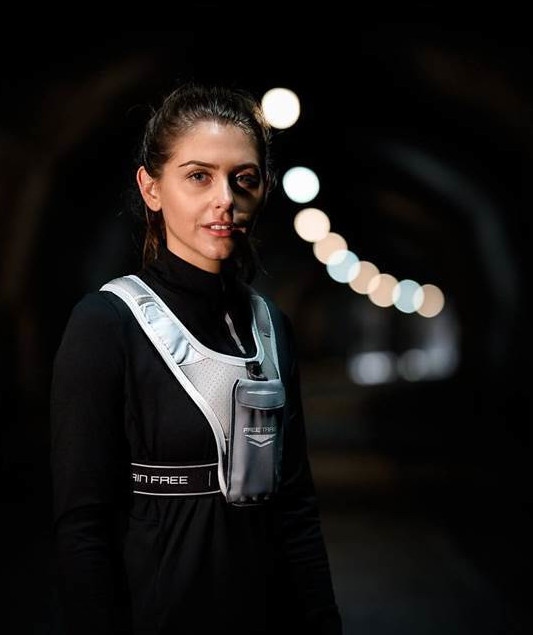 The vest (£29.99) provides an easy solution for people taking their phone out running, exercising or playing sport and also has pockets for things like your keys. The VR product (pictured below) is also made from ultra-reflective material so ideal for safety whilst exercising early morning/at night time in autumn/winter.
Firstly, Meridian Food's new Gingernut Butter.
Combining the festive ginger and cinnamon with its palm oil free peanut butter, a 25p donation from each jar sold will be made to International Animal Rescue – the perfect foodie stocking filler. Available online www.meridianfoods.co.uk and at Wholefoods with an RRP of £2.29.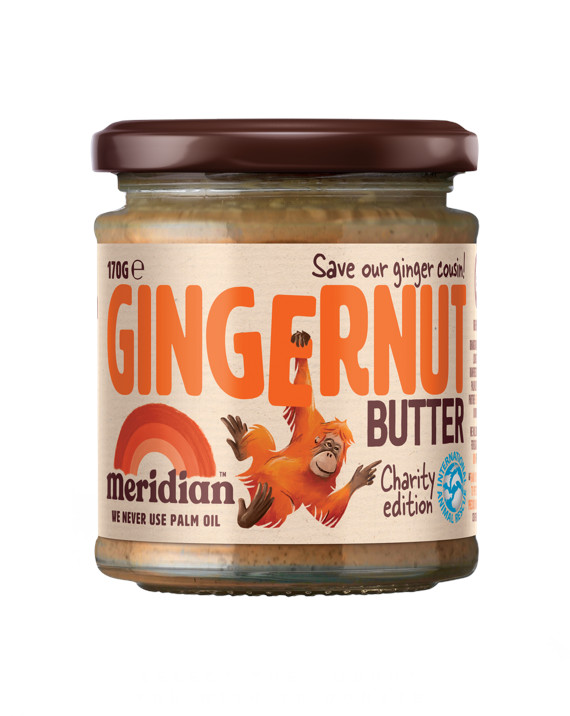 Secondly, soft drink Soda Folk – who offer a classic range of American-style sodas all free from unnecessary ingredients and preservatives.
Their Soda Folk Grape and Cream Soda even just won a Gold Star at the Great Taste Awards!
A pack of 4x 330ml cans retails at £3.75 in Sainsburys', or you can buy directly from Soda Folk's shop. For the perfect gift you can purchase a 16x can variety pack for just £16.99 including free delivery.
One Less Present: Giving nothing means everything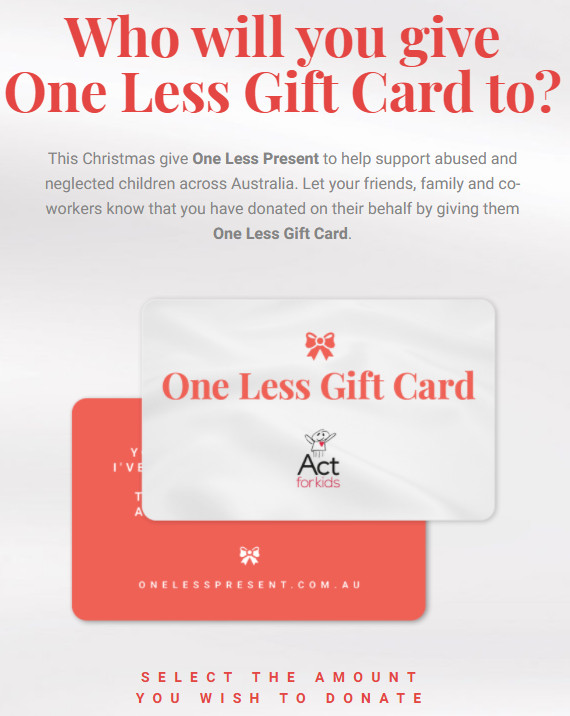 This Christmas, bright red billboards touting Nanna's getting nothin' and Dad's getting diddly-squat are all part of leading child protection organisation, Act for Kids' Christmas initiative: One Less Present.
New to One Less Present 2020 is the One Less Gift Card, a cashless gift card to give to your loved ones.
Instead of the gift card being loaded with funds, money is donated to Act for Kids to help fund life-changing therapy and support services for children and families, who have suffered trauma from neglect, sexual, emotional, and physical abuse.
Act for Kids CEO Dr Katrina Lines said One Less Present was a way to celebrate the Christmas spirit, while inspiring conversations about gift giving.
"Parents might encourage their child to go without a present from Santa to help a child less fortunate, adults might give One Less Gift Card to loved ones and businesses can even give One Less Gift Card to employees or clients," Dr Lines said.
It could also be a creative way to make secret Santa presents mean a little more.
"Supporting One Less Present will help benefit some of the 45,000 children and families Act for Kids assists each year."
Give One Less Present and get a One Less Gift Card via www.onelesspresent.com.au
Tissot

Boasting more than 165 years of history, embodying quality and innovation, Tissot has cemented itself as one of the biggest watch brands in the world. The plus sign in the logo symbolises the Swiss quality and reliability Tissot has shown since 1853. The watches, sold in more than 160 countries, are authentic, accessible and use special materials, incorporate advanced functionalities and meticulous design. Tissot stands by its signature, Innovators by Tradition.
The brand is also closely associated with the world of sport through its role as Official Timekeeper and its partnerships with various sports disciplines; including basketball with the NBA and FIBA, cycling with the Tour de France and motorsports with the MotoGP.
Edinburgh's Christmas lights up the capital to thank key workers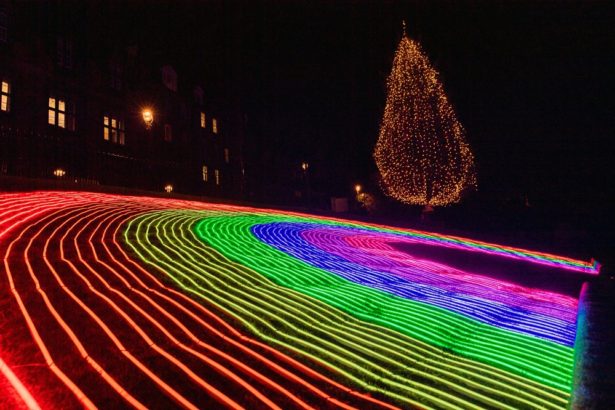 Twitter @EdXmas
Facebook.com/EdinburghsChristmas
Instagram @EdinburghsChristmas
www.edinburghschristmas.com
Edinburgh's Christmas lights are switched on with a specially lit 18 metre Christmas Rainbow on the Mound to accompany the Tree gifted by Norway.
The Christmas Rainbow symbolises both Edinburgh's celebration of Christmas and gratitude for front line workers
Edinburgh's Lord Provost and Norway's Honorary Consul General switched the lights on following an online meeting between the Lord Provost and Vestland County Convenor, Jon Askeland.
Edinburgh looks very different this Christmas to any other year in recent memory. However, despite the lack of any live activity, City of Edinburgh Council and its Edinburgh's Christmas producer, Underbelly, wanted to mark Light Night, the traditional switch-on, which is usually seen by thousands of locals every year, with something different to mark 2020 – the Christmas Rainbow.
The illuminated rainbow, which sits at over 18 metres wide on the Mound and adjacent to the Christmas Tree gifted to Edinburgh by Vestland in Norway, gives thanks to Edinburgh's and Scotland's front-line workers who have given so much during the recent pandemic and so provides a one-off festive celebration for Edinburgh.
The Christmas Tree and the Christmas Rainbow were switched on by The Lord Provost of Edinburgh, Frank Ross and the Honorary Consul General for Norway, David Windmill on Friday the 27th November, which succeeded an online meeting between the Lord Provost and the Vestland County Convener Jon Askeland.
Charlie Wood as co-director of Underbelly for Edinburgh's Christmas said: "There is no denying that Christmas this year will be a tough time for most. Many have lost loved ones and lots of us will be unable to spend the holidays with friends and family due to the Covid-19 restrictions. This was one of the reasons that we wanted to continue the tradition of the Edinburgh's Christmas light switch on, in a safe and physically distanced way, and, most especially, why we wanted to mark what has been such a negative year with the Christmas Rainbow and the Christmas Tree, as symbols of colour, of light, of celebration, of positivity and of gratitude."
Frank Ross, Lord Provost said: "Our annual Light Night signals the start for the festive season for me, but this year, like most things, we are doing it differently. Whilst we can't come together as a city for Light Night, I hope this year's Christmas rainbow helps us enter the festive spirit, spread some happiness whilst celebrating and paying tribute to those in in our communities, NHS, key workers, volunteers and businesses who have gone above and beyond in this most challenging of years.
"With our partners Underbelly, we are committed to do all we can to bring Christmas spirit to the Capital and keep some of our traditions. Our priority throughout remains people's safety and making sure everything we deliver is Covid-secure.
"The Christmas lights will be switched on throughout the city in the coming days and we hope this helps to create a festive atmosphere and I sincerely wish that we can all have the happiest Christmas we can."
David Windmill, Honorary Consul General for Norway said: "In a year when there has been so much change and difficulty for us all it was important for Norway to maintain its tradition of gifting the Christmas tree to the City of Edinburgh.
This beautiful tree in the centre of the city reflects the gratitude of the people of Vestland on the west coast of Norway for help and support in the past and also the hope that this time next year we shall be celebrating the joyous and traditional Christmas in Edinburgh that we all know so well."
A LandyCampers special gift voucher is the perfect present for any adventurer and lover of the outdoors: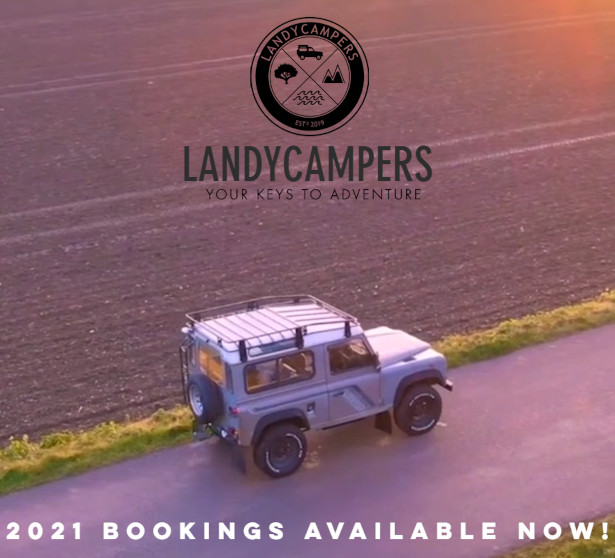 LandyCampers is the first Adventure Vehicle Hire in the East of England (located just North of London) renting out individually converted, fully equipped and camping ready classic Land Rover Defender. Equipped with sturdy roof tents and all the camping equipment you can think of, the capable and versatile Defender lets you explore England off the beaten track and guarantees a unique camping adventure wherever the road takes you.
For Christmas 2020 we are now offering personalised gift vouchers of different values that can be redeemed next year to experience an unforgettable camping trip when and where the time is right. Sleeping under the stars in our roof tent, cooking over the fire and taking the slow roads exploring the country in the most iconic vehicle – all wrapped into the perfect present to surprise any explorers and lovers of the outdoors.
Our Website: www.landycampers.co.uk
Link to the Gift Vouchers: www.landycampers.co.uk/shop
Instagram: www.instagram.com/landycampers
Ergo Impact… The best ergonomic device for Christmas Gifting www.ergoimpact.com
Activsoft anti-fatigue mat for standing desk users. This active mat is the perfect size for people who are working from home and can put their laptop on the kitchen counter or who have their own standing desk. It's a mid-size mat and is cool and comfortable. Check the Amazon ASIN: B08KGV6GFZ www.ergoimpact.com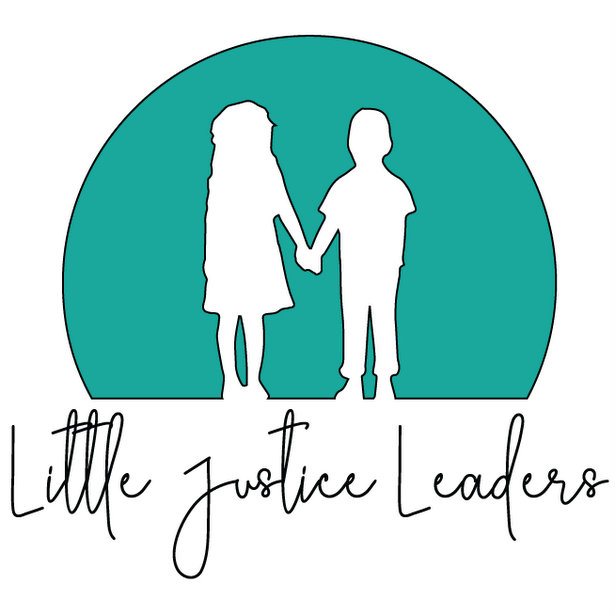 The Little Justice subscription box is the perfect and timely unique gift! The box provides resources to learn about a different issue of social justice each month! www.littlejusticeleaders.com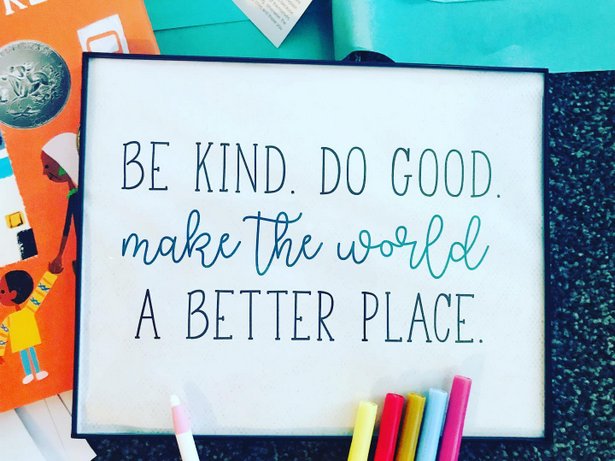 The Little Justice subscription box is the perfect and timely unique gift! The box provides resources to learn about a different issue of social justice each month (for instance, anti-racism, gender identity, or voting rights). You can check out the product here: www.littlejusticeleaders.com/subscribe/
This is a great gift for socially conscious families who want fun, age-appropriate resources to engage in meaningful topics about making a positive impact on the world.
Bio:
Shelby Kretz is an educational researcher at UCLA and creator of Little Justice Leaders subscription box. Little Justice Leaders is a monthly box for parents and teachers of elementary school students, which provides resources each month to learn about a new topic of social justice.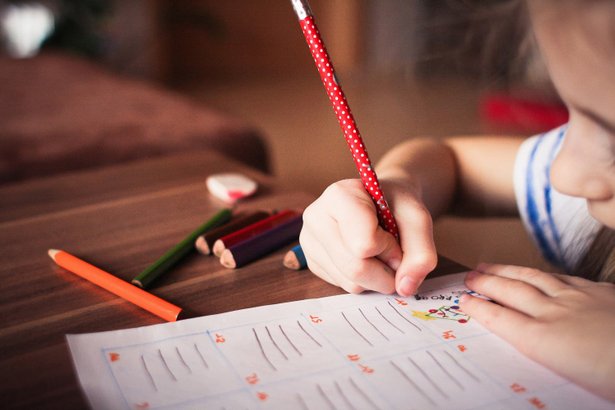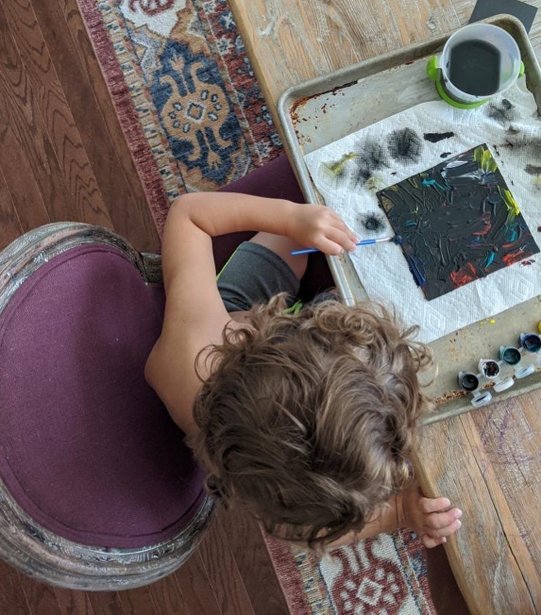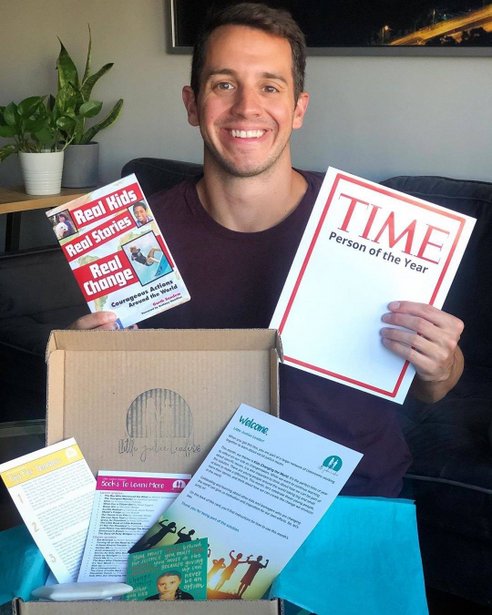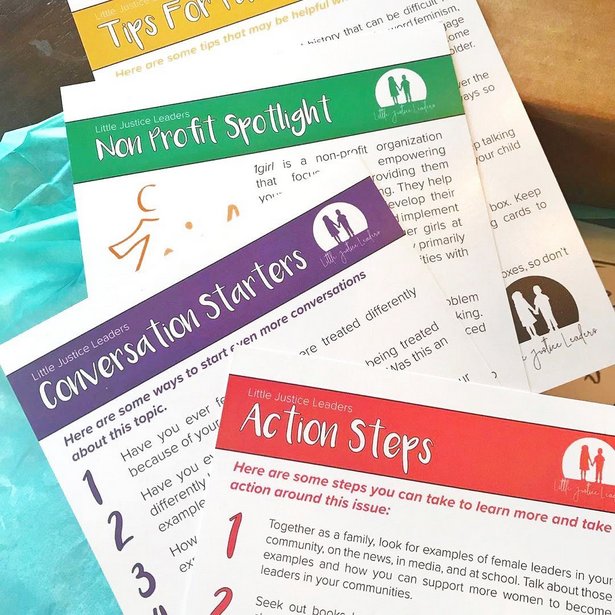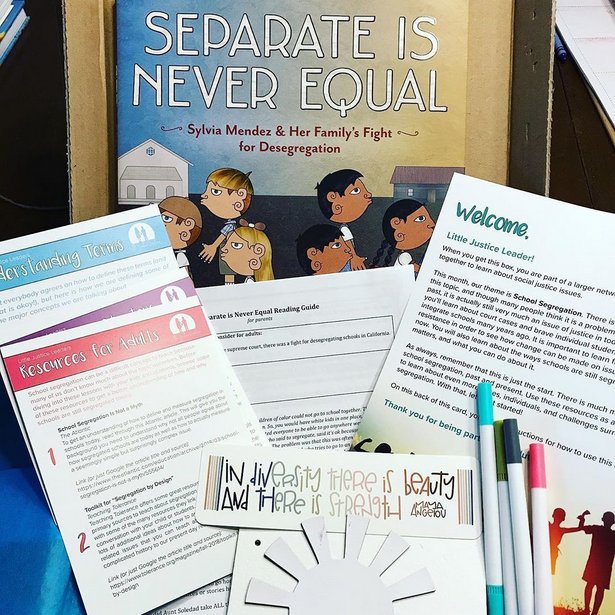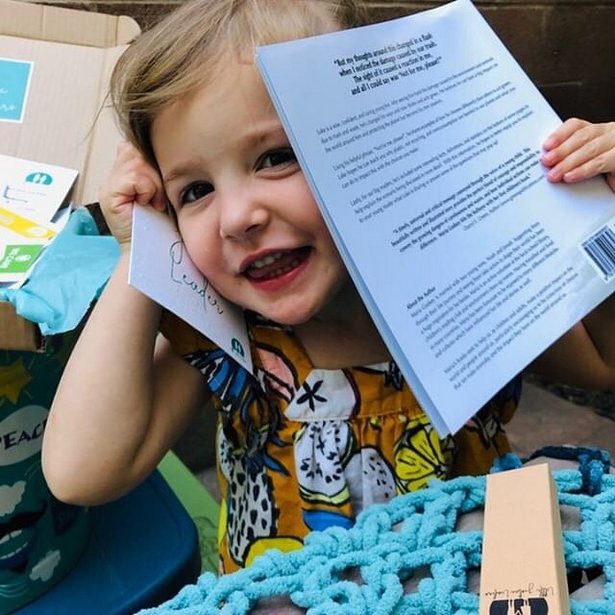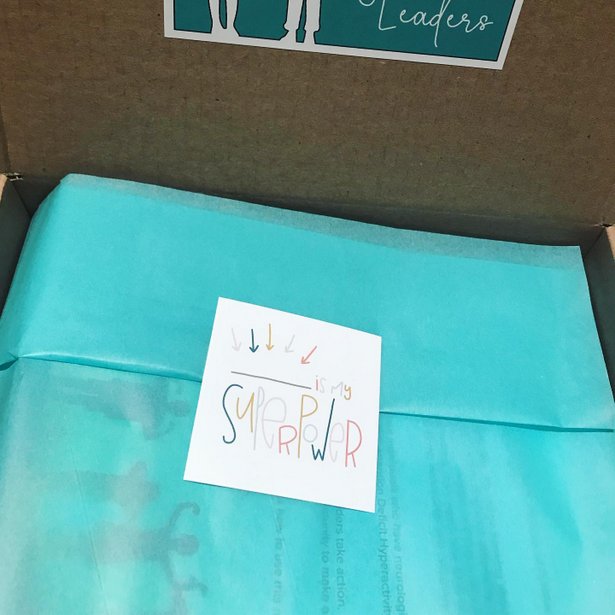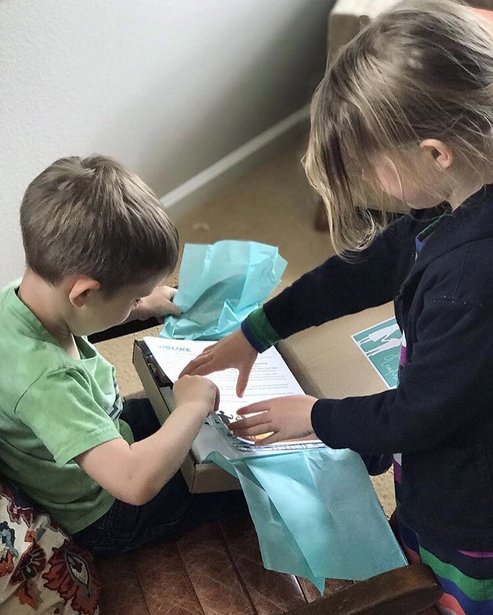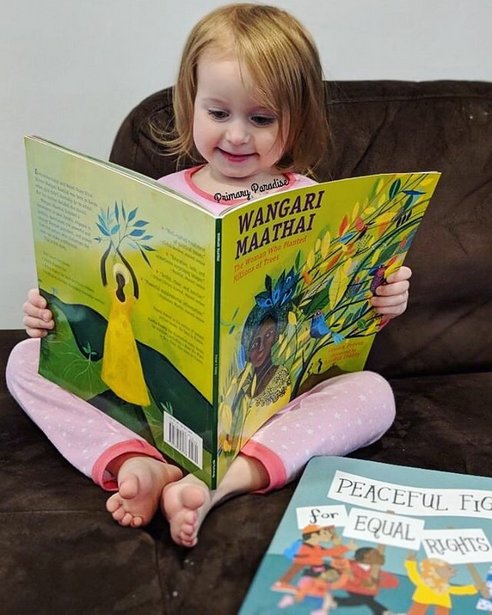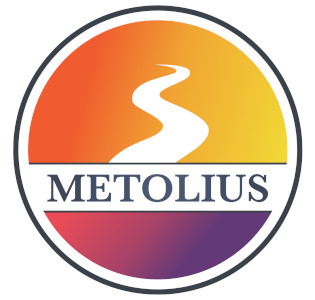 Metolius Hemp Company and its spectacular new line of premium enhanced, single-sourced organic hemp CBD & CBG Pre-Rolls and Cannagars make wonderful gifts for anyone ! www.metolius.market
Glazed in CBD Distillate, then rolled with a blanket of CBD Isolate, CBG Kief, or a delicious blend of both, they deliver a powerpack of full-spectrum cannabinoids. When consumed together, CBG & CBD work synergistically to provide pain relief, as well as potent relaxation and a sense of wellbeing.
For Black Friday, readers can enter code holiday2020 and get 50% off all products (excluding gear and Cannagar club) on unlimited purchases through January 31st.
Products include:
River Rolls: (MSRP $14.95, or monthly subscription box), CBD Distillate + CBD Isolate Enhanced; CBD Distillate + CBG Kief Enhanced; CBD Distillate + Isolate + CBG Kief Enhanced. Between 80-150 MG of cannabinoids per roll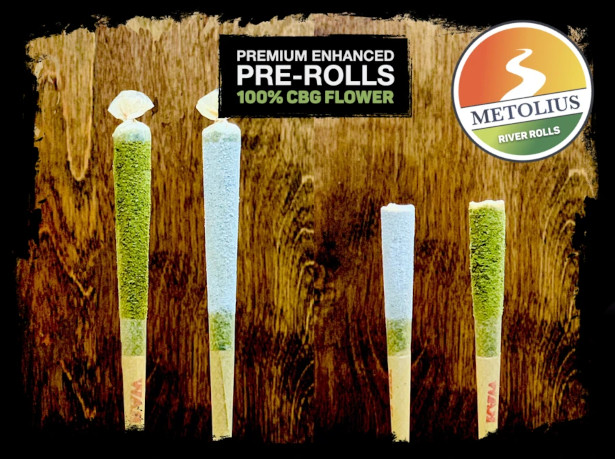 River Rocks (MSRP $14.95): Single strain CBG White or Sour G organic hemp buds in one gram vials ideal for vaping or combust; enhanced with CBD distillate and CBG kief. Contains 250 MG of cannabinoids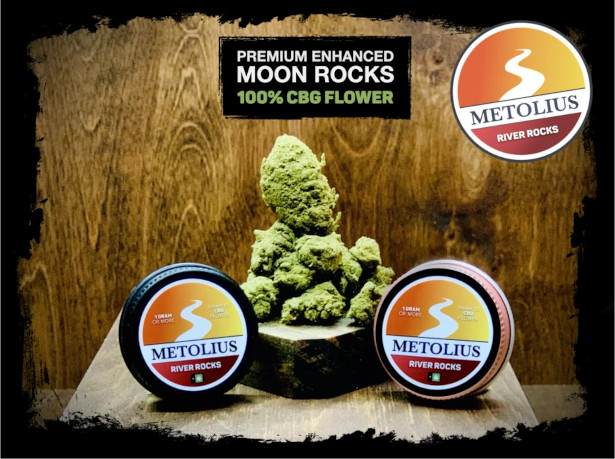 River Logs Cannagars (MSRP $44.95 3 gram-sized/$74.95 5 gram-sized; or monthly subscription box): Smooth tasting, ideal for kicking back with friends, after dinner, or big celebration; hand-rolled in organic palm leaf, coated with CBD Distillate + CBD Isolate + CBG Kief; CBD Distillate + CBD Isolate; or CBD Distillate + CBG Kief.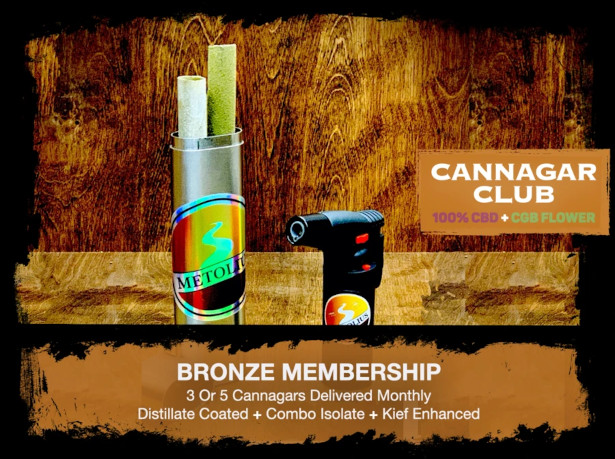 All products are guaranteed/tested at 0.3 THC/federally compliant. Product COAs available upon request.
ECO Therapy
There is no greater luxury to feel great any time of the day. ECO Therapy provides a truly all-natural solution and the ultimate path to overall wellness!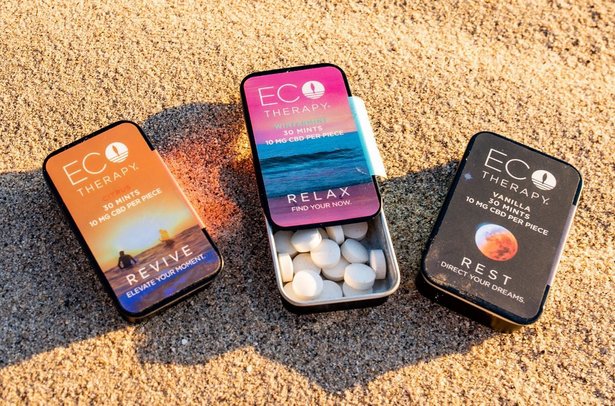 ECO Therapy are not just another CBD product! ECO Therapy is made with 100% natural CBD, terpene, essential oil and vitamin blends that are formulated with true wellness in mind. Crafted to help you feel your best, our mints and vape pens meet the unique needs of personal relaxation, energy and sleep.
Their products are non-psychoactive and tested at every stage of production for purity, quality and consistency. Every ECO Therapy product is tested for CBD levels, pesticides and harmful chemicals. Test results are available online for each batch.
ECO Therpay just launched earlier this year and they were so honored to be an award winner in the 2020 High Times Hemp Cup for best CBD vape pens, noted especially for their taste. Their mint line is especially formulated with nanoparticles for better absorption. Since the ECO Therapy lines are hemp-derived CBD and 100% free of THC and pesticides, they can be shipped anywhere in the United States.
You can also check out their social pages to get an overall sense of the brand!
www.facebook.com/EcoTherapyCBD
www.instagram.com/ecotherapycbd
www.pinterest.com/ecotherapycbd
www.linkedin.com/company/ecotherapycbd
"We believe Mother Nature is our greatest healer. Her ancient wisdom continues to be validated by modern science. This understanding drives all that we do, including creating the best CBD oil formulated with terpenes, essential oils, and vitamins."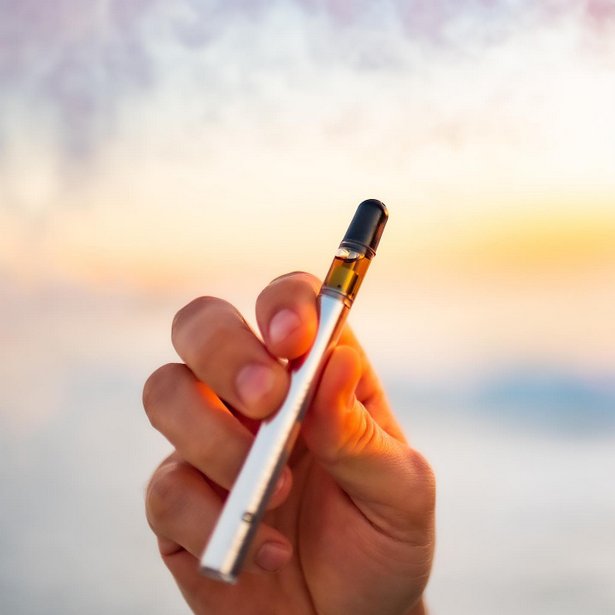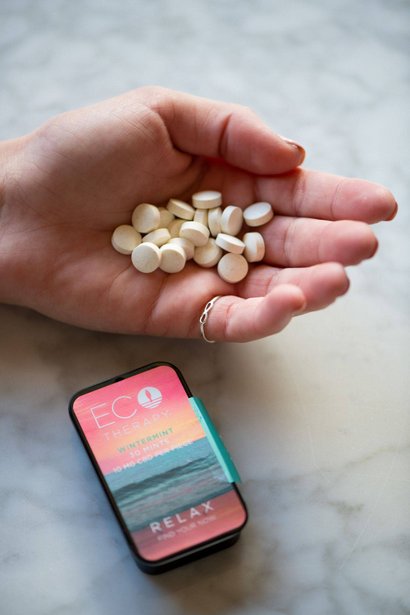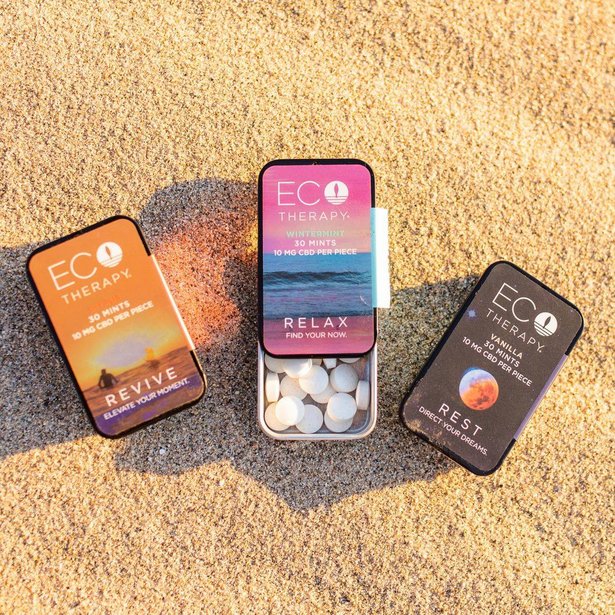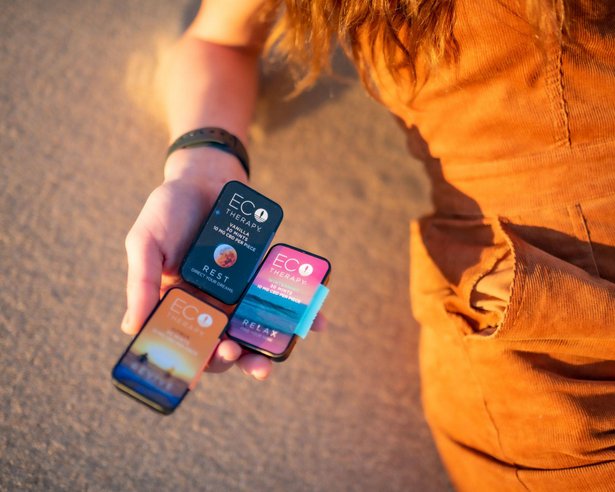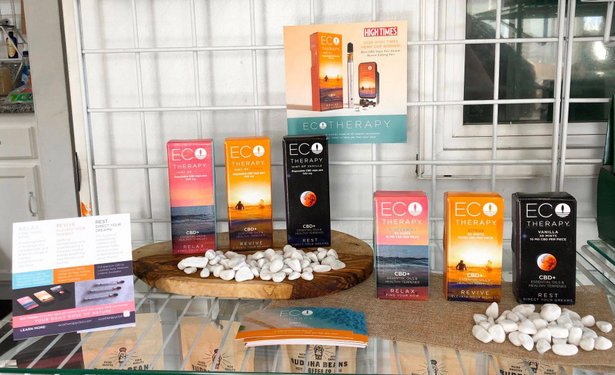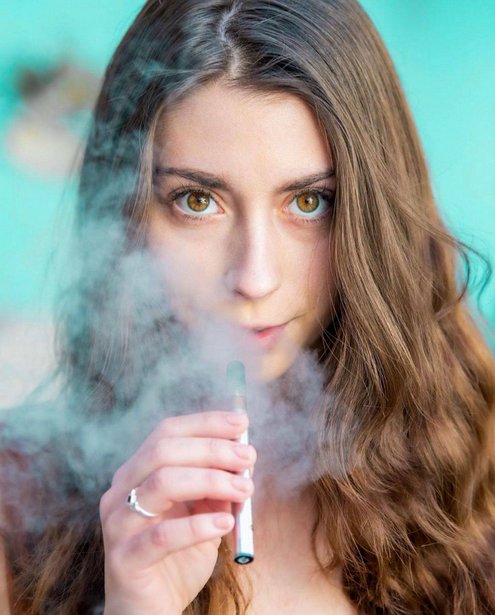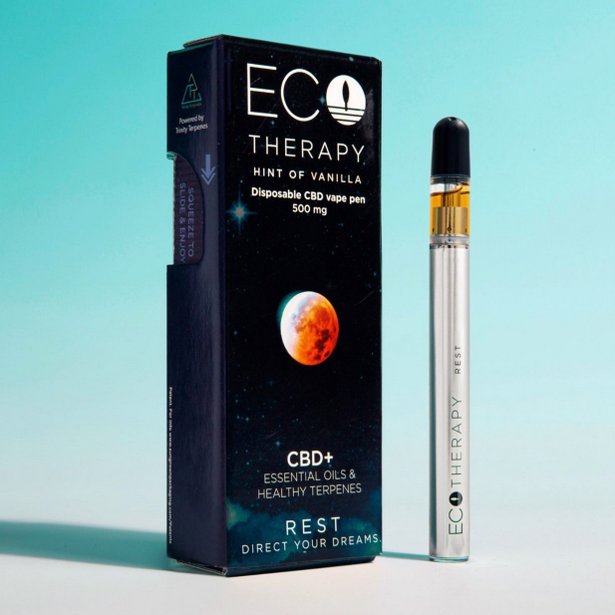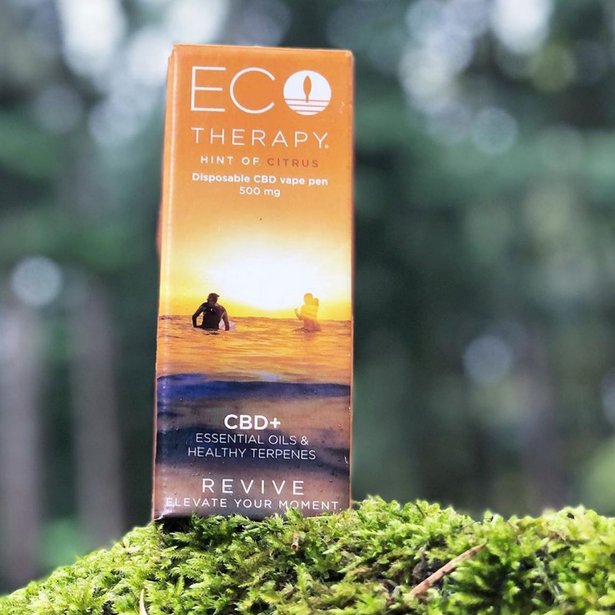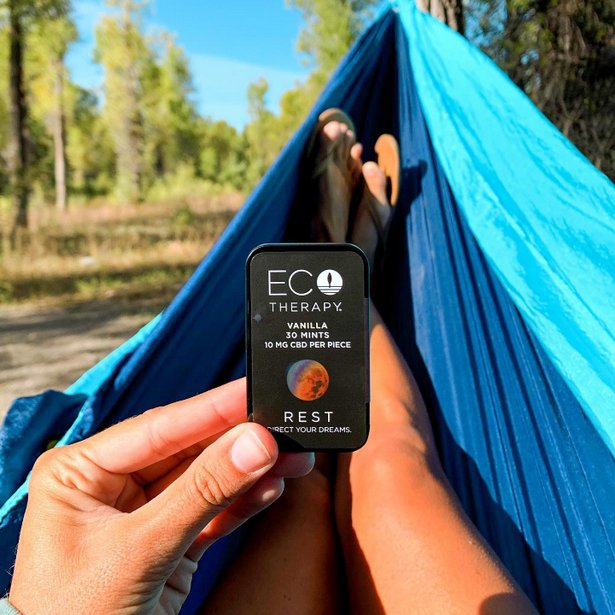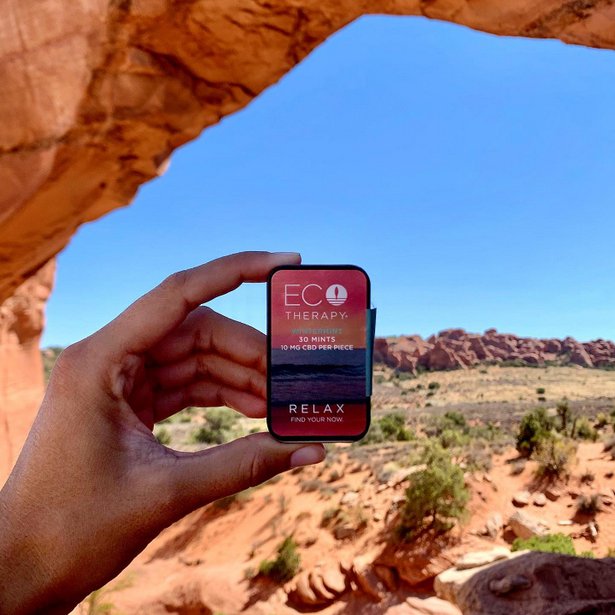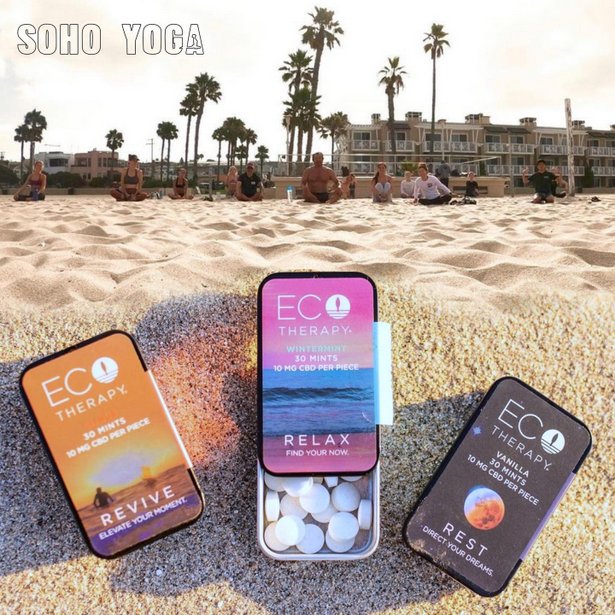 Holiday Poppers (Hog Wild) – Stuff a stocking with this festive collection of squeeze Poppers that includes an Elf, Snowman and Reindeer! Just squeeze their soft belly and with a fun "POP" sound, shoot a soft foam up to 20 feet. Available on Amazon for $10.99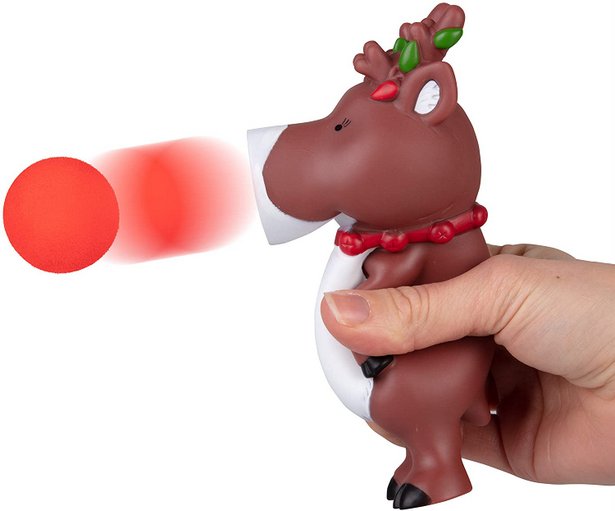 Unique and innovative children's toys
Tested for safety and durability
Portable and easy to use
Includes 6 soft foam balls
Shoots up to 20′
2012 Parents Magazine "Best Toys" award
Great for indoor and outdoor fun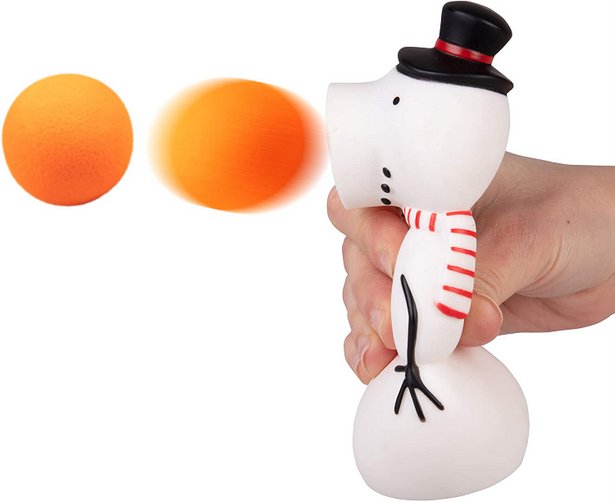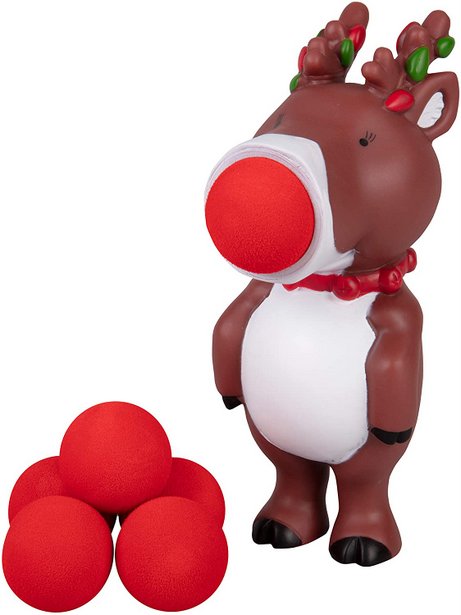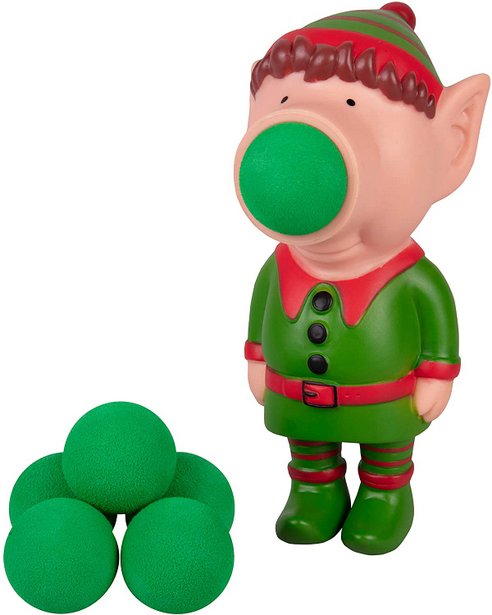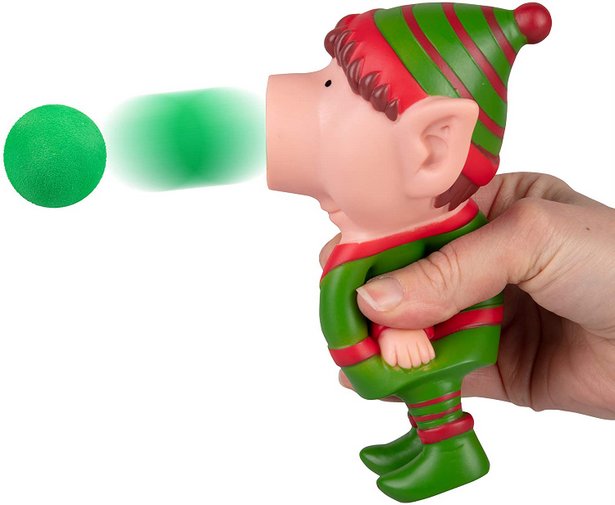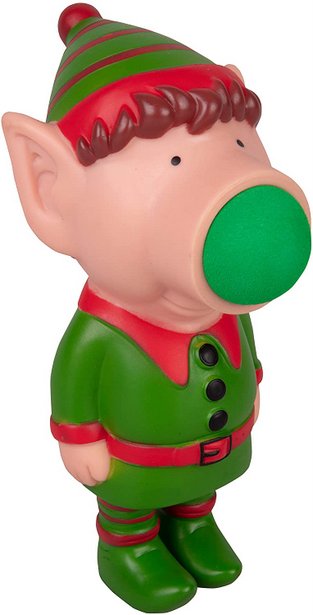 MUMS CRAVE FLOWERS AND AFFECTION AFTER GIVING BIRTH BUT 77% DON'T RECEIVE A GIFT FROM THEIR SPOUSE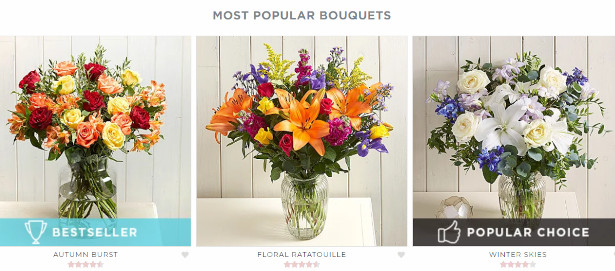 Baby outfits (78%), toys (64%) and sleepsuits (61%) are the gifts mums receive most following the birth of their child
But 77% of partners do not buy a gift for their spouse following the birth of their child
Flowers, confectionary and bath products are the gifts new mums would most like
BRITS ARE quick to shower newborns with gifts and affection but mums are missing out on some much deserved attention, a new survey finds.
The survey of 1,000 UK mothers, conducted by the UK's leading independent online florist, Serenata Flowers, reveals the most popular gifts mums receive for their newborns after giving birth, but the data reveals that a significant proportion of new mums may themselves be overlooked following the big push.
According to the findings, the most common gifts that new mums receive are baby outfits (78%) followed by baby toys (64%) and sleepsuits (61%). But whilst 86% of mums receive a gift for their little one, as many as 44% of mums are not rewarded with gifts for themselves following the birth of their child.
The three gifts mums would most like to receive following childbirth include flowers (30%), confectionary (29%), and bath products (22%), but a huge 77% of mums say they did not receive a gift from their partner (commonly referred to as a 'push present') following the birth of their new arrival.
Almost 3 in 4 (72%) were not gifted items to enjoy themselves from friends and 2 in 3 (66%), say they did not receive a gift for themselves from any family members.
According to the data 26% of mums between the ages of 16-44 agree that after having their child, a thoughtful gift would have made them feel appreciated.
The research goes on to reveal that the younger generation of mums (those aged 16-24) have a greater need for acknowledgement following childbirth, as 19% of this group say they got tired of people cooing over their baby but not talking to them. Almost 1 in 4 within this group (23%) even go so far as to say that feeling overlooked following the birth of their child negatively affected their relationships with some of their friends.
Lucia Polla, Marketing Manager at Serenata Flowers, comments: "There's nothing more exciting than visiting the new arrivals of close friends and family and it's hard to resist spoiling the growing family with adorable miniature clothes and accessories.
"However, this research reminds that mums need treating too. A thoughtful gift, which isn't baby related and is tailored to her – whether it be a thoughtful piece of jewellery, tickets for a spa or restaurant, or their favourite bunch of flowers – really goes a long way, at a time when they need to be looked after too".
Top 10 gifts new mums want
Flowers
Confectionary
Bath products
Beauty products
Wine or alcohol
Salon vouchers
Clothes
Spa voucher
A meal at a restaurant
Fresh food
Serenata Flowers is the UK's largest independent online florist, producing quality bouquets lovingly hand-arranged by floral artists. The award-winning online florist offers free next day delivery on orders placed until 10pm, 7 days a week, so you can always make someone's day with a gorgeous bouquet.
To find out more about Serenata Flowers, visit: www.serenataflowers.com