Friends Advent Calendar
www.madbeauty.com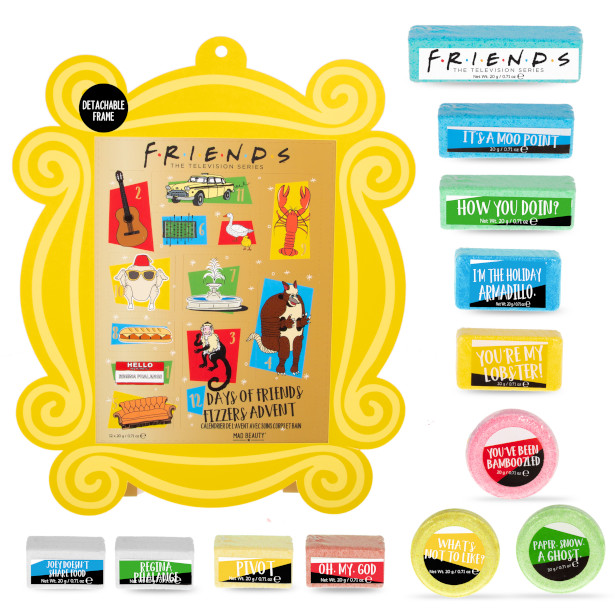 GET LOST IN MAGICAL TALES THIS CHRISTMAS WITH STORYBOOK ADVENT CALENDARS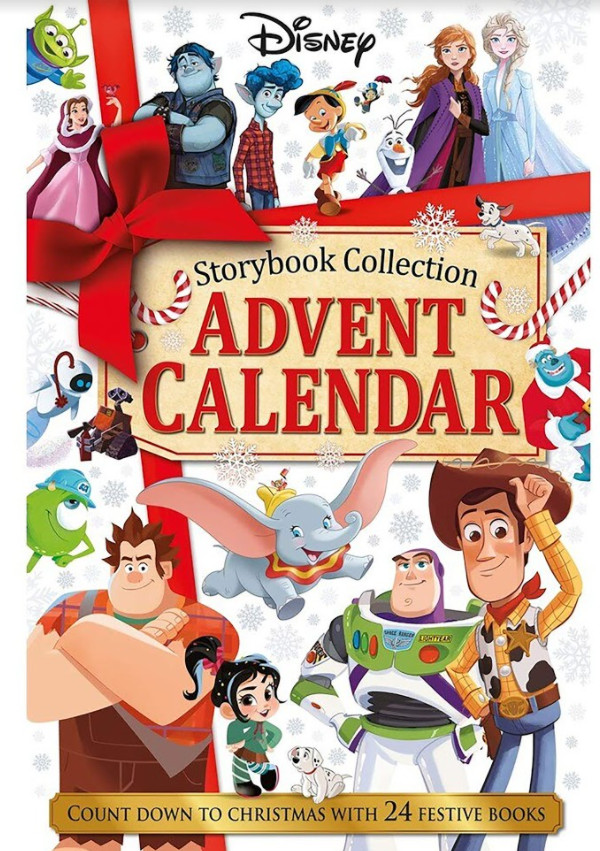 With Christmas slowly creeping up on us – and back by popular demand – the UK's leading family-friendly retailer, The Works, has restocked two must-have magical Disney advent calendars, as well as a special Marvel Storybook Collection edition from today!
Sold in record time last year, little ones can count down to Christmas with these brand-new exciting and alternative calendars full of wonderful tales and heart-warming surprises, as well as enjoying spectacular family story-time together in the run-up to the big day.
Disney Storybook Collection Advent Calendar
With 24 windows to open and unwrap, each surprise is complete with popular, fascinating Disney books and festive stories, including Olaf's Frozen Adventure, Monsters Inc. Christmas Laughs and many more!
With limited stock available, and at bargain price of just £12, get in quick and grab yourself this magical calendar, because when they're gone, they're gone!
Marvel Storybook Collection Advent Calendar
Containing 24 of the most popular and fantastic Marvel stories, including Hunt for Black Panther, Fists of Fury and many more, it's the perfect addition for your little one to get lost in all the mesmerising adventures during the festive season as they count down to the big day!
Also priced at just £12, with limited stock available. Don't miss out!
Disney Frozen Storybook Collection Advent Calendar
We all know a Frozen fan, right?! The magical Frozen Storybook Collection Advent Calendar is the ultimate gift for any fanatic this Christmas. Featuring the most popular Frozen festive stories, including Let it Glow, Olaf's Birthday and many more, your little one can enjoy a magical scene and story every day in the run-up to Christmas.
The Frozen Advent Calendar is only £12. So, grab yours today before it's too late!
GIVE THE GIFT OF GOOD HAIR
• Treat loved ones to a good hair day this Christmas
• Pick from the great range of products Split-Ender, Help Hair and HairMax have to offer
Some pine for thicker, fuller hair while others wish to be rid of those blasted split ends, so why not grant a Christmas miracle this year and give both with haircare products from HairMax, Split-Ender and Help Hair.
Whether loved ones have a love or hate relationship with their hair, they'll certainly be pleased to find one of these gifts under the tree come Christmas morning. A range of unique and clinically proven hair care products, recipients will be swooning when they realise the difference these products will make to their hair on a day to day basis.
The Gift for Luxurious Long Hair
The ideal gift for anyone with long hair this Christmas, Split-Ender tools helps to revive hair and keep it looking chic throughout the cold winter months. By trimming the damaged and spilt ends along the length of the hair, as well as the ends, hair will feel silky and healthy all year round.
Split-Ender PRO2
RRP: £147.50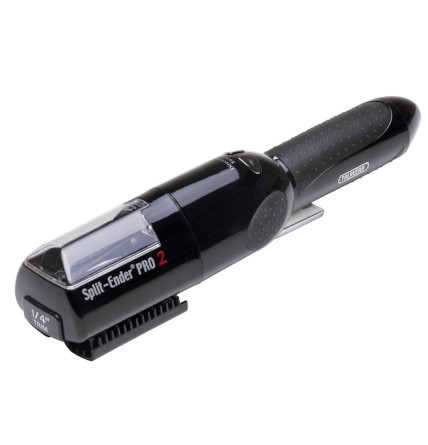 The Split-Ender PRO2 is the ultimate tool for a speedy hair refresh – from Gen Z to Gen X, anyone who receives a Split-Ender PRO2 this Christmas won't believe their luck. The easy to use tool takes a mere half an hour to safely trim away the damaged, fried, brittle or split ends to control those fly aways and make every day a good hair day.
The PRO2 features the unique Split-Ender patented "Hair Plate", which identifies damaged ends by guiding hair strands to flow in and out of the PRO2's strand guards in a straight motion. The Split-Ender PRO2 simply snips the tips of split ends by just ¼ inch, meaning split and damaged ends are removed quickly with no risk of damage to the length of the hair.
Split-Ender Mini
RRP: £89.95
Never to suffer the torment of split ends again, receivers of a Split-Ender Mini will be over-joyed at this nifty and unique tool. Perfectly portable and easy to use, the Split-Ender Mini is the younger sister of the Split-Ender PRO2. Cordless and battery powered, the Mini trims split ends just as effectively as the PRO2, guiding hair carefully into the trimming chamber and safely cutting damaged and split ends along the length of the hair.
The Split-Ender Mini comes complete with a styling comb, hair clip, cleaning brush, and carry bag, making the treatment process even easier, while also ensuring that the tool is well-protected on the go. Light-weight and compact, it will make for a fantastic Christmas gift for any loved ones whose hair is struggling with the bleak weather this winter.
The Gift for Fitness Fanatics
Help Hair Whey Protein Shake
RRP: £54.95
Picking the right gift for fitness enthusiast can be a challenge so why not get them a protein powder with a difference this festive season? Unlike many brands which use whey protein isolate, a highly processed form of whey protein which can lead to accelerated hair loss, Help Hair's use of whey protein concentrate helps users to achieve their fitness goals without compromising their hair.
Minimally processed and naturally sourced, the Help Hair Whey Protein Shakes are enriched with Biotin, B vitamins, niacin, zinc and magnesium to maximise work out gains, as well as help hair grow faster, thicker and fuller. This special blend of vitamins and nutrients will also help to strengthen nails too.
Available in six flavours, Vanilla, Chocolate, Mocha Frappe, Berrylicious, Super Greens and Aztec Xocolatl, there really is a flavour for every fitness fanatic this Christmas.
The Gift of Thicker Hair
The gift no one will expect but everyone will love is a HairMax laser device! The UK's leading clinically proven at-home hair growth laser devices, recipients of a HairMax laser this Christmas will be in awe of the results it yields and the happiness a thick, full head of hair brings. Suitable for men and women alike, the HairMax laser devices are perfect for people with thinning hair, or those who simply want more volume.
HairMax laser devices use low level laser therapy (phototherapy) to stimulate hair growth and enliven hair at the roots, causing the enlargement of the hair follicles. The new hair growth is thicker and denser, increasing the hair's overall volume. The first range of FDA cleared at-home, hair regrowth laser treatments, HairMax devices, have been clinically proven to increase hair count by 129 additional new hairs per square inch on average.
HairMax Ultima 9 LaserComb
£174.95
The Ultima 9 LaserComb is the ideal gift for those who are concerned about thinning hair this Christmas. Featuring 9 medical grade lasers and HairMax's patented hair-parting teeth which ensure optimal delivery of the laser light to the roots, the Ultima 9 LaserComb stimulates new hair growth in a treatment time of just 11 minutes, three times a week.
A simple way to grow thicker hair, the lightweight Ultima 9 LaserComb is cordless and contains a rechargeable battery to keep it powered up between uses.
HairMax LaserBand 41
RRP: £499.95
For those loved ones leading a busy lifestyle, the LaserBand 41 is the perfect choice for a speedier treatment. An increase in the number of medical grade lasers, from 9 in the Ultima 9 LaserComb, to 41, combined with a hairband shape and patented hair-parting teeth, means this device completes treatments in as little as three minutes, three times per week.
The enhanced hair band shape allows users to go hands-free so that they can continue their day to day activities while undergoing their treatment. Perfectly portable, the LaserBand 41 is also cordless and comes with a charging hub so users can take it anywhere and use it year round.
HairMax Laser 272 PowerFlex Cap
RRP: £1,495.95
A lifechanging gift for an important person in your life, the Laser 272 PowerFlex Cap is not to be underestimated. Boasting an impressive 272 lasers, the PowerFlex cap uses flexible silicone to ensure comfort while delivering the precision treatment and to adjust to shape of the wearer's head. Delivering nourishing laser light to hair follicles, the Laser 272 PowerFlex Cap helps restore hair's natural growth cycle resulting in new hair growth with increased density, fullness, and vibrancy.
With a treatment time of 15 minutes, three times a week, the Laser 272 PowerFlex Cap comes with a rechargeable battery pack for freedom of movement while completing treatment, as well as a controller which indicates treatment time and battery level. The stylish cap design also means users don't have to feel self-conscious as they maximise their hair growth.
HairMax devices, dietary supplements and hair & scalp treatments are available to purchase at www.hairmax.co.uk
GUDGU.
Everything sugar free to drink.
An amazing range, and its often used in Gift Boxes.
www.gudgu.co.za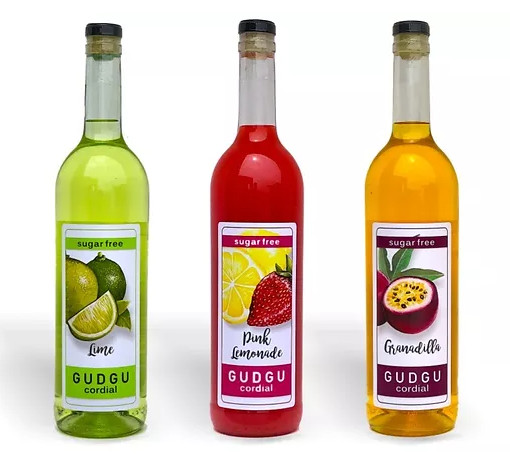 Back to the Roots Perfect for any athlete with no time or trying to eat the best possible foods!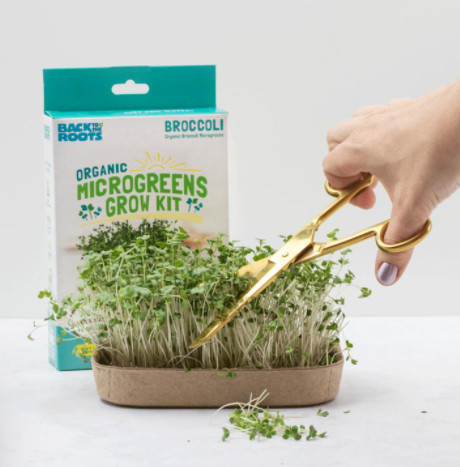 With Back to the Roots, the indoor gardening company loved by best-selling cookbook author, celebrity and Mom, Ayesha Curry, now Mom, Dad or anyone in the family can grow their own food right in the comfort of their home all year round (anyone need a digital detox?)! Grow your own veggies and herbs from the kitchen windowsill (or any window!) – full-grown and ready in no-time to garnish homemade family dinners! All products are part of the charitable #GrowOneGiveOne program.
Favorites include theMicrogreens (100% Organic & Non-GMO, Zero-Waste: Made of 100% compostable & recyclable materials!), Ayesha's Curry's kitchen Herb Garden,Mushrooms that grow in just 10 days, gorgeousLavender, the best-selling Water Garden 2.0 and ALL NEW ORGANIC 100% USA GROWN SEEDS – THE PERFECT STOCKING STUFFERS!!
VocoPro Streamer LIVE — For content creators of all kinds, audio leader VocoPro unveiled its new Streamer-Live system.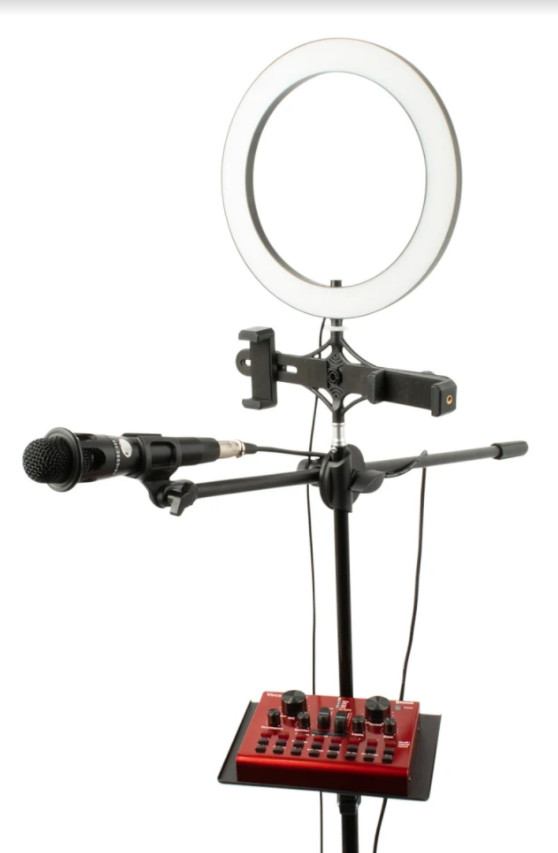 With this powerful content creator package from VocoPro, creators have everything they need to capture lasting performance, vlogs and podcasts at home or on the road. The heart of the Streamer package is the Streamer USB audio interface. Plug in your PC or smartphone with the included condenser mic to broadcast your content to the world. The Streamer USB audio interface also has tons of features including Bluetooth wireless input, 16 on-board sound effects, both chat and singing mode with features like pitch correction, pitch bend and vocal eliminator for accompanying music tracks. This makes it one of the most flexible AND affordable audio interface packages on the market. Also, super fun for Zoom calls! ($150.00)
MeloQuest Keys & Kingdoms Game — Cool new musical adventure video game (Mac/PC/iOS) that teaches kids to play piano and KEEPs them engaged and practicing. Keys & Kingdoms is an exciting new game for boy and girl gamers ages 7-15. In addition to popular features found in other games including player development, side quests, dungeons, puzzle rooms, enemies and bosses, MeloQuest's Keys & Kingdoms teaches gamers musical skills including how to play popular songs and patterns on the piano as they proceed through the games' exciting levels. Also, Keys & Kingdoms adapts to the skill level of the player allowing each individual to develop at his or her own speed. Players can also create their own music using the game's unique crafting system. https://keysandkingdoms.com/ (Free 30-day trial, subscription fee afterwards or package options with USB piano keyboard).
HygieMist Electrolyzed Water HOCI Sanitizer/Generator — In the ongoing war against COVID-19 and other viruses, consumers often struggle to have enough hand sanitizer on hand. For that reason, HygieMist today announced its new Electrolyzed Water HOCI Sanitizer/Generator. The new HygieMist Sanitizer generates an unlimited supply of HOCI (hypochlorous acid) sanitizing solution that is stronger than bleach or alcohol to kill germs, but gentle on your skin and the environment. HOCI is made using an electrolysis water process from simple natural ingredients of salt and water plus electricity. Electrolysis water has been available to businesses for years, but now the technology has evolved and is available for home use. ($269.00)
The HOTTEST Newcomer on the footwear market.
Together with the inventor Nico Russ we are proud to announce the launch of the world's FIRST modular shoe, Infinite ONE in the United States of America and Europe.Nico Russ is a professional Half-Marathon Runner from Germany.
The Infinite ONE – A REVOLUTION in the area of comfort, digitization, & healthy running.
1. INTERCHANGEABLE MODULES – For the first time IN HISTORY it is now possible to put together the perfect shoe for your feet.
2. Super durable and comfortable. The shoe adapts to every foot shape.
3. The purchase of one Infinite Running shoe can reduce the carbon footprint by FOUR pair of traditional running shoes.
1. In other words, the Infinite Running shoe last as long as 4 traditional shoes. That is a big money saver for the entire family and saves resources.
4. With Infinite Running you can finally say goodbye to your expensive orthopedic insoles. Infinite Running promotes healthy and comfortable running/walking without the need of orthopedic insoles.
Price: $199
Website: www.infinite-running.com
Turn Someone into a BBQ Master
With a Gift Pack of Old Arthur's Sauces and Rubs
www.OldArthurs.com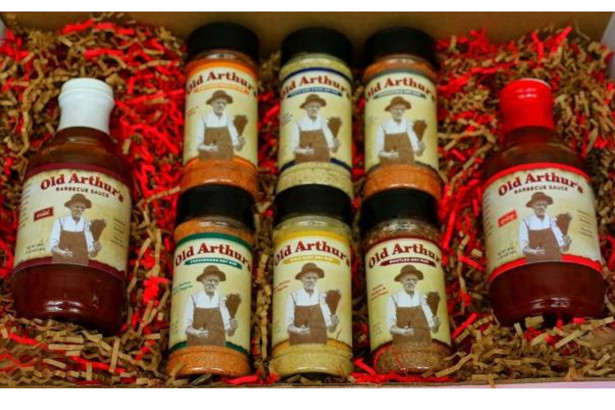 Spice up barbecuing with a gift pack filled with Old Arthur's award-winning sauces and rubs. Crafted from family recipes that have been passed down for five generations, the Pit Master's Gift Pack is the perfect gift for the grilling enthusiast in your family.
The gift pack contains two bottles of Old Arthur's Original Barbeque Sauce and one bottle of Hot & Spicy Sauce, plus six signature dry rubs: Smokestack, Righteous Poultry, Stockyard Steak, Gold Dust, Bootleg and Crossroads. It's a flavorful gift that's perfect for that hard-to-buy-for cook on your list. And it makes a great hostess gift when you're searching for something out of the ordinary.
The Old Arthur name comes from the man who developed these unique blends of flavors, Arthur Watts, who lived to be 108. Born into slavery on a Missouri production farm in 1837, Arthur crafted his seasonings while preparing the owner's family meals over an open pit. Following the Emancipation in 1863, Watts put his cooking skills to work earning a living catering social functions for churches and cities. His reputation as a highly-skilled pit master quickly grew, earning him work throughout central Illinois.
Although Arthur never learned to read or write, his eldest son, Eudell, wrote his recipes down so family members could pass them on to future generations. It was only recently that the family began sharing the flavors commercially—and quickly made a name for themselves.
The Pit Master's Gift Pack features some of the best of Old Arthur's flavorful blends. It's a perfect starter kit for a beginning cook, but even an accomplished BBQ chef will appreciate its smartly crafted blends.
The Pit Master's Gift Pack, $45, is available through Amazon and online at www.OldArthurs.com
Colour Your Christmas with the 2020 Advent Calendar
from Bonne Maman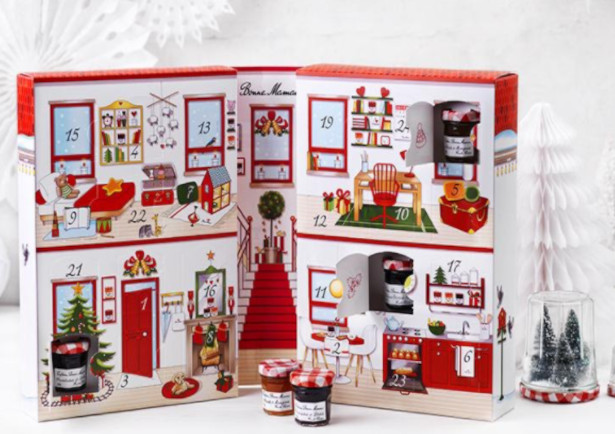 Add lovely vibrant colours and delicious flavours to your Christmas this year with the new Advent Calendar from French conserve specialist, Bonne Maman.
The perfect way to say Joyeux Noel to loved ones during the holiday season, the calendar contains 23 adorable mini jars of jams and marmalades – each one offering an exclusive fruit variety or unique flavour combination – concealed behind every door, plus an extra special surprise gift on Christmas Eve.
Providing a delightful surprise fruit conserve to add delectable colour to every breakfast or tea through December, the 30g mini jars include a range of exciting flavours not usually available in the UK, such as Apricot and Mango Jam; Cherry and Elderflower Spread; Lemon and Yuzu Marmalade; Raspberry and Redcurrant Jam; White Nectarine and Peach Jam; Fig and Cardamom Jam; Mango, Peach and Lime Jam; Sweet Orange & Passion Fruit Jam; Apricot and Lavender Spread plus many more.
The Bonne Maman Advent Calendar can be ordered online at www.bonnemaman.co.uk from beginning of October at £23.99 + P&P and will also be available at Costco.
Merry Christmas
Below the Belt Grooming™ launches new Christmas Gift Sets for Men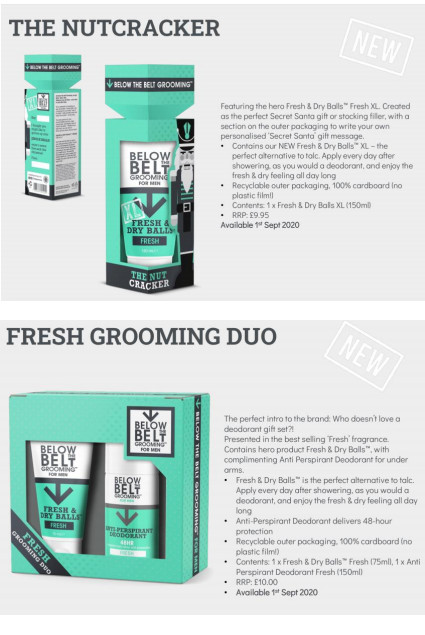 Below the Belt Grooming™, a collection of personal hygiene products for men, has introduced its Christmas Gift Set Collection for Men – safely providing talc-free, sweat protection and prevention – all day long. For use pre and post exercise and before or after hitting the gym, this specially formulated, products are easy to apply, leaving you feeling fresh, dry, clean and comfortable for up to 8 hours.
For full list of stockists: www.btbgrooming.co.uk
About Below the Belt Grooming™
Below the Belt Grooming™ is an established British grooming brand, dedicated to creating effective products for men – and specifically, balls. The collection of grooming products are all about straight talking, getting the job done, without embarrassment or awkwardness. A mess free alternative to talc, the hero product, Fresh & Dry Balls, is dedicated to combatting the discomfort of perspiration and chafing in the groin area, delivering a long lasting, fresh  and clean feeling. Available globally, all products are dermatologically tested and vegan friendly.
Colloidal Silver is the ultimate immune support supplement. The liquid mineral has been safeguarding human health worldwide for over 2,400 years. Even Hippocrates- the father of medicine journals about silver's supportive healing benefits. Now more than ever today, silver continues to surge in popularity as people pursue highly effective natural ways to support their immune system.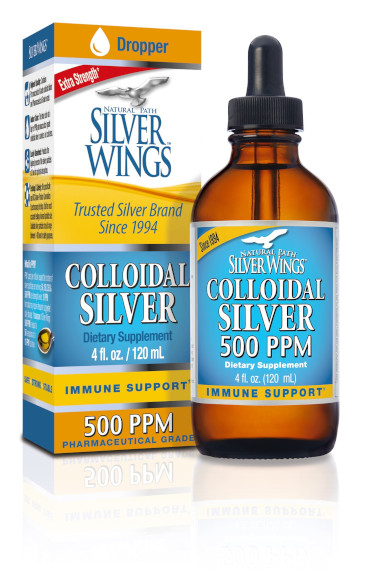 For over 26 years, Natural Path Silver Wings continues to manufacture the safe, pure, natural, pharmaceutical grade atomic colloidal silver. It's tested for purity and efficacy at qualified independent laboratories and are backed by clinical, laboratory, and university research.
Silver Wings colloidal silver is simply stronger, more effective immune support because it's made from naturally occurring elemental silver which has a true amber color—just the way nature intended. Here's the best part – it's absolutely safe and because of its higher 500 PPM, it's 50x stronger than other brands that have only10 PPM making Silver Wings also much more economical!
Silver Wings non-GMO, pharmaceutical grade atomic colloidal silver is not electrically processed unlike many of its competitors and comes in unmatched 50, 150, 250 and 500 PPM strengths in convenient liquid spray or dropper bottles which have virtually no taste making it perfect for the whole family and pets too.
Power up your immune system now.
www.vue-labs.com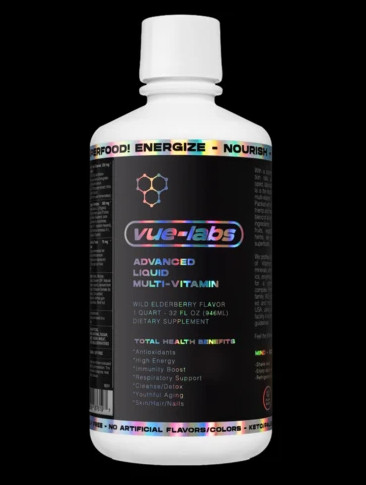 with a superior 98% absorption rate, our doctor-developed, laboratory-tested formula is the most advanced liquid multi-vitamin in the world. our flagship product is proudly manufactured in the USA and packed with over 200 micronutrients, using a special blend of all-natural and organic ingredients, such as whole fruits, vegetables, ayurvedic herbs, raw greens and other superfoods. vue is perfect for man, woman & child alike.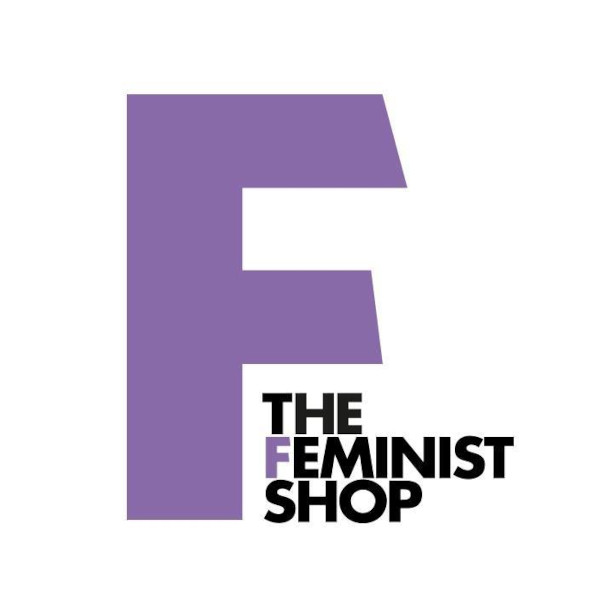 2020 has been a year of changes, one in which we have all realised what truly matters. This christmas, more than ever, is the time to bring those strong values into our stockings. At first glance, Feminism and rugby might not seem to be the most related topics, but firstly, we don't think that it is exactly true and secondly, even it were, maybe it is time to change it!
TWITTER : FACEBOOK : YOUTUBE : INSTAGRAM : PINTEREST
Life Snapshot's technology platform helps families organize and securely store personal asset and final wishes information so their loved ones can easily find it while dealing with overwhelming grief. No frantic searching. No missing information. No lingering questions.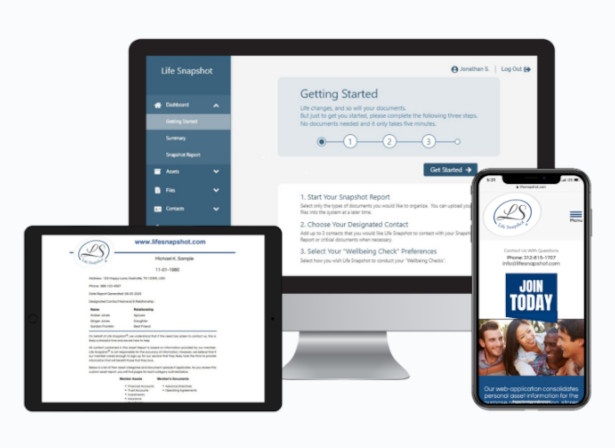 For discount use the code Rugby (valid through 12/23/20) this gets you a 2 yr for 1 membership !
3-Easy Steps to Onboard in Less Than 5-Minutes!
Over the next 10 years if you had to pay an attorney to store and provide oversight of your asset information, it would cost on average $25,000. Life Snapshot is a fraction of the cost and guarantees your designated contacts 100% retrieval of information stored within our platform.
Here's what you get:
Snapshot Report contains asset information such as banking, trust accounts, 401K, properties, vehicles – as well as key contacts and beneficiaries all consolidated into a single-report. No Account Numbers or Social Security Numbers Required. Valued at $10,000
Data Storage provides an online vault for critical documents such as a will, insurance policies, advance directive, power-of-attorney, and more. Valued at $2,500
Support Specialists conduct monthly wellbeing checks to ensure information is shared with your designated contacts in the event you become incapacitated or have reached end-of-life. We provide 100% guaranteed communication to your designated contacts of all final wishes, assets, and documents loaded in our system. Valued at $7,500
Cybersecurity Team allows you to feel confident knowing your information is completely private and safe with SSL Security, 2-Step Authentication, Database Encryption, Malware Scans, and Full System Backups. Valued at $12,000
Total Value: $32,000
Join Today using code: Rugby to receive our Advantage Membership for $9.99 per month or save 15% off our other membership options.
Life Snapshot Advantage – $9.99/month (Retail: $14.99/month)
Save 15% on all other plans using code: Rugby
Life Snapshot Ten – $1,250/Ten Years ($1,062.50)
Life Snapshot Fifteen – $1650/Fifteen Year ($1,402.50)
Life Snapshot Lifetime – $4000/Lifetime ($3400.00)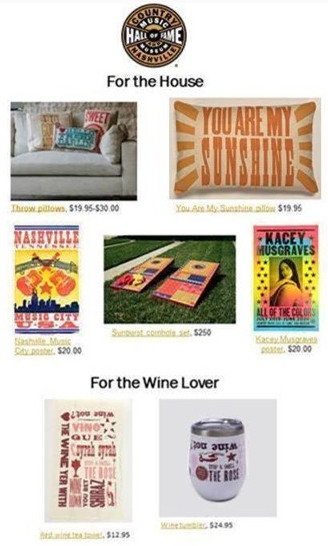 Christmas
Gifting With Evolve Beauty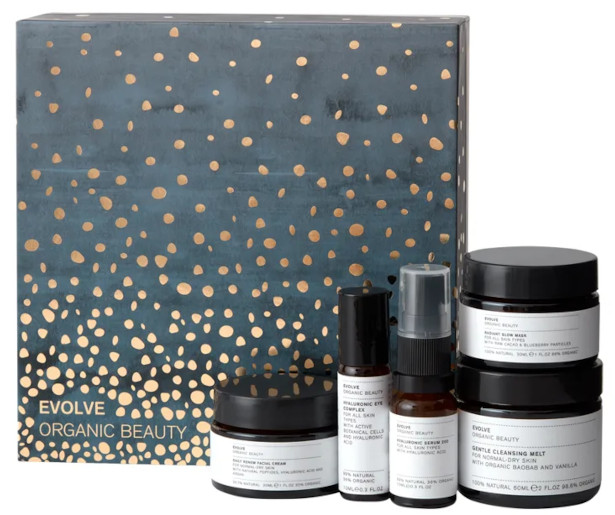 This Christmas, treat someone special to one of our beautifully wrapped and handcrafted festive gift sets, created with care by our Evolve Beauty artisans. Each of our new sets are ready to gift in our gorgeous eco-friendly foiled boxes, which are reminiscent of clear starry nights and Christmas lights.
If you love a pamper session, our Masking Trio (£26) is the perfect collection. This set contains everything you need to multi-mask and get your glow on during this busy time of year, whether you prefer to physically exfoliate, use AHAs, or to literally sparkle with our brand new Bio-Retinol Gold Mask, its magical shimmery formula works to leave your skin looking luminous and radiant.
This festive season, treat the miracle in your life with our Miracle Collection (£20), this gorgeously wrapped gift set contains our Miracle Mask and Miracle Facial Oil, for an indulgent treat that's sure to leave your skin glowing in the Christmas lights.
Inside our gorgeously wrapped and ready to gift Plump and Replenish Collection (£20), you'll discover our Hyaluronic Serum to intensely hydrate the skin, and our Miracle Facial Oil to revitalise and regenerate dry and mature skin types. This duo is perfect if you're in need of a little extra comfort and nourishment in the cold winter months.
Our Hydration Heroes set (£35) contains a complete everyday skin ritual for your hero this year. This set includes our Gentle Cleansing Melt to wash away every trace of your fabulous festive makeup, as well as our best selling Hyaluronic Serum to intensely hydrate the skin, and our Daily Renew Facial Cream to lock in moisture. This skin quenching collection is also suitable for even the most sensitive of skin types.
Finally, for the person in your life who deserves a truly luxurious pamper experience, we've gift wrapped our Get Up And Glow: Facial In A Box (£50) in one of our beautifully festive boxes. As you unwrap this gift set on Christmas morning, you'll find everything you need inside to indulge in a truly restorative and relaxing facial and emulate the spa experience at home. This set contains our soothing Gentle Cleansing Melt, Miracle Mask, Hyaluronic Serum 200, Hyaluronic Eye Complex and Daily Renew Facial Cream, to leave someone feeling truly special and restored after the stressful festive season.
This year, treat those you love to a truly special and indulgent experience everyday with our beautifully wrapped and ready-to-give gift sets, handcrafted with love.
Fantastic, vegan and formaldehyde free, at-home, hair smoothing kit that will guarantee you get an OWow
The easy to use sulphate free kit leaves hair insanely shiny and smooth with results lasting for up to 3 months rivalling expensive salon keratin treatments and with no nasty chemicals or side-effects. Using formaldehyde-free antioxidant rich natural ingredients, the formula will maintain the body of the hair while banishing frizz, hydrating hair, and cutting blow drying time in half and with treatment time itself taking only an hour you will also be giving the gift of saving time!
As you can see, the results speak for themselves:
The OWOW kit -£49.90- contains a 100ml treatment spray, plus salon quality, sulphate free shampoo and conditioner for after care. Available from www.owowkit.com
Timothy Oulton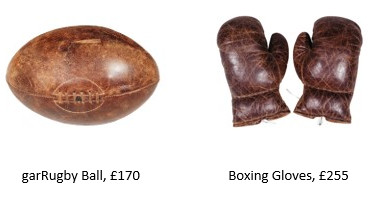 The pieces have been hand stitched and crafted in a vintage leather with a weathered finish to create authentic replicas of vintage sporting goods from 20th century collegiate lifestyle.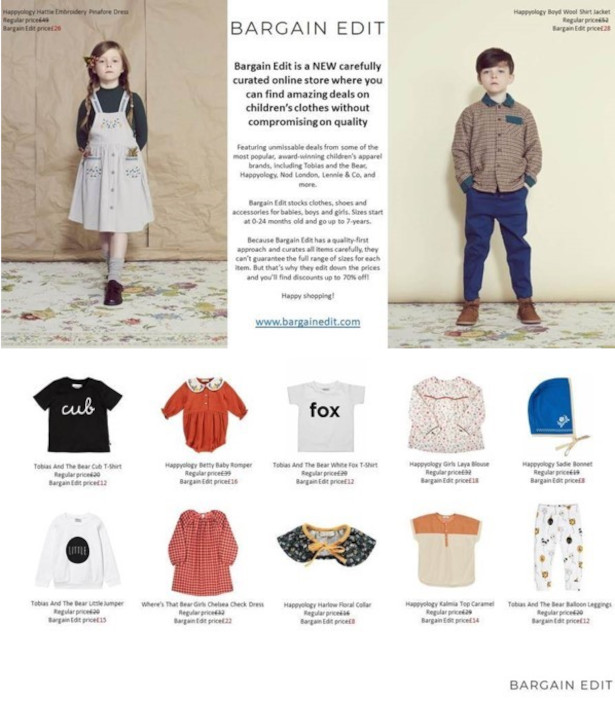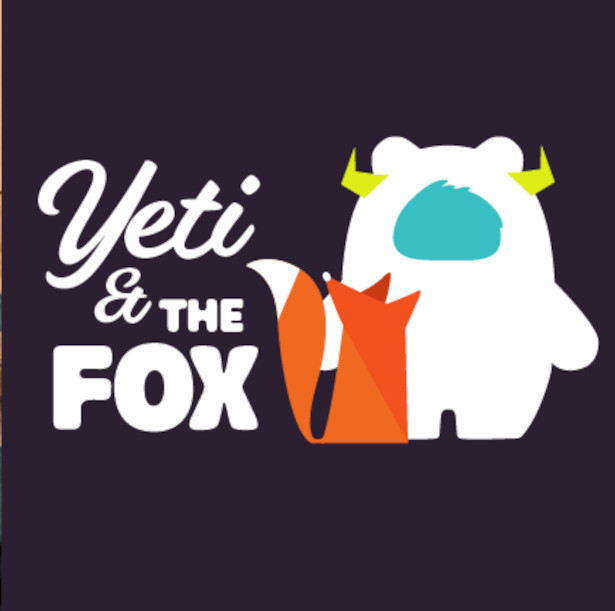 Wake up feeling bright-eyed and bushy-tailed in the morning after…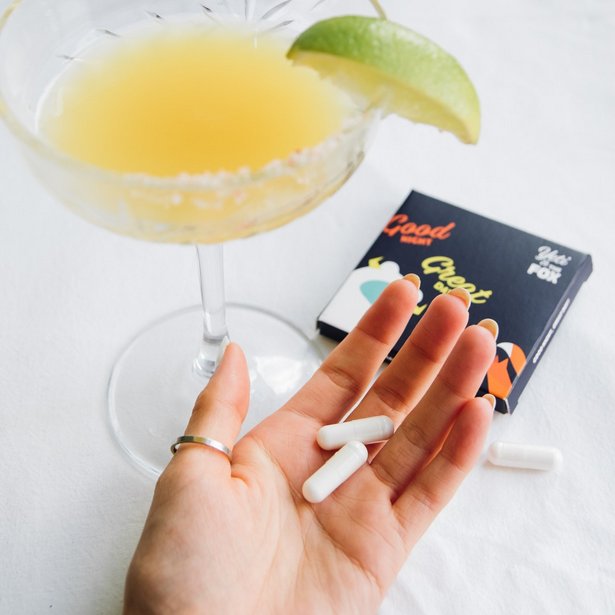 Yeti & The Fox supports wellness after drinking alcohol, from only £3.99… Liver and energy-boosting supplement backed by science. Wake up feeling bright-eyed and bushy-tailed in the morning after drinking alcohol the night before. 👀 🦊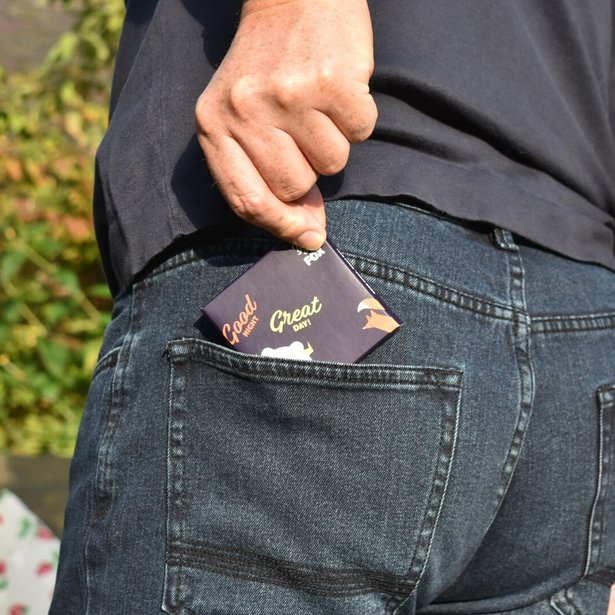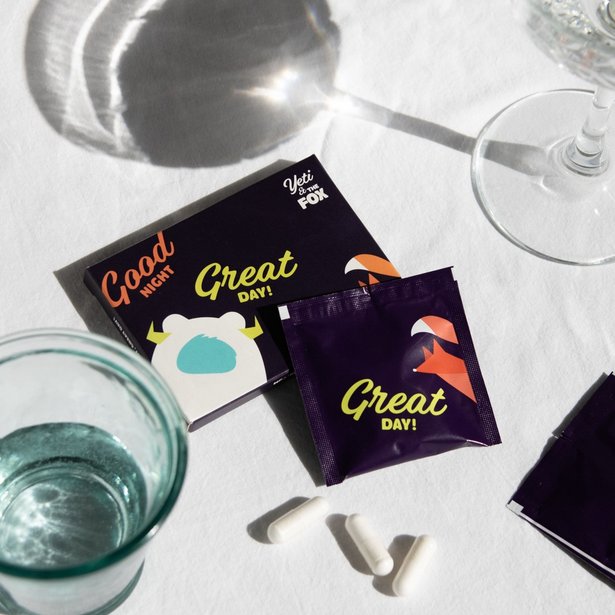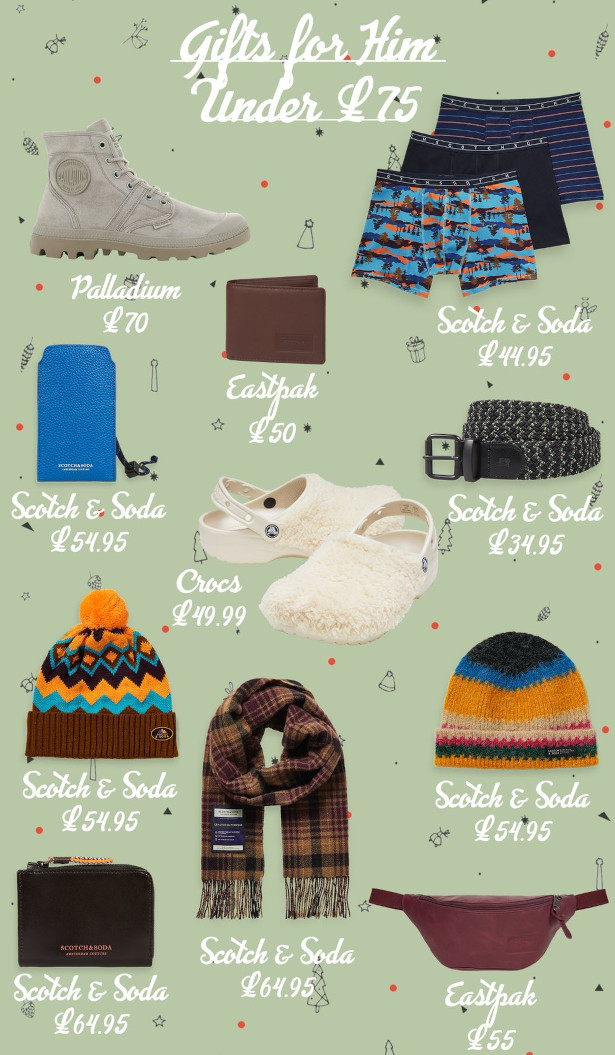 Here's a gift that help us help ourselves, the environment and just feel good. It makes a great gift for oneself or others!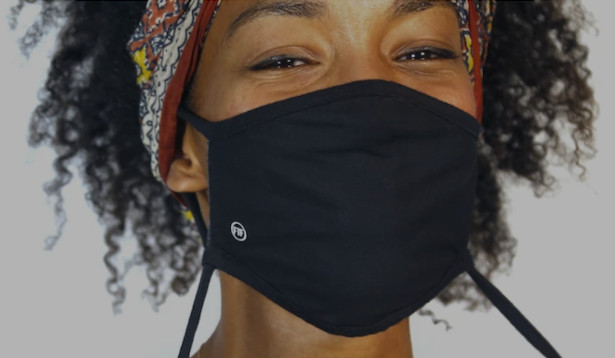 The fashion industry has been responsible for more carbon emissions than international shipping and flights combined and labor practices can be questionable.
Meet Stephanie Wagner, an entrepreneur who is changing all that—beginning with what has become a 'new fashion essential,' the facemask. Her company, ForTheFeel, is making great strides in personal and shared safety.
What many don't know is that disposable surgical masks are jammed packed with toxic chemicals that studies have shown to be harmful to our environment AND human health. Masks can have ingredients such as:
● Petroleum
● Formaldehyde
● Azo Dyes
● Heavy Metals
● Plastic
● Ammonium Compounds
● Urea Resins
● Formaldehyde
● Phenols
● Quaternary Ammonium Compounds
● Organo-silver
….. and more
These chemicals are sitting square over one's nose and mouth—being breathed in. Unlike the nutrition facts on the back of our favorite foods, clothing and face masks don't come with a conveniently itemized list of ingredients. Add to that that disposable masks can take up to 450 years to break down in the environment, and is affecting wildlife when they get caught in the ear loops. Synthetic particles don't biodegrade. So when clothes are dumped into a landfill, toxic synthetic fibers pollute water sources and soil. Plus, ⅔ of all clothing sold in the U.S. is made from Fossil Fuels.
The solution: ForTheFeel. Masks that FEEL good to both people and our planet. Their plant-based masks are made with 100% ORGANIC DYES–SAFE for all and are super soft and breathable. The masks are breathable and make it much easier to wear in comfort and without causing 'maskne.' The materials decompose in less than a year if discarded, and they are CDC approved and worn by doctors in one of the nation's largest healthcare systems.
ForTheFeel masks are made in America. All workers who are involved in the production (cutting, sewing, and dying) of ForTheFeel masks are paid 37% above the living wage, never handle toxic chemicals, and are treated with the utmost respect (especially during times of COVID).
For further information and/or to purchase facemasks, log into forthefeel.com.
31st State, the only vegan, more natural product range developed specifically for Gen Z guys 31st-state.com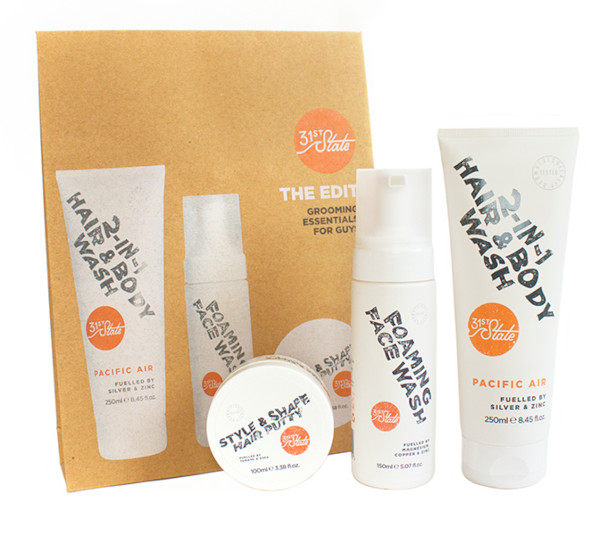 31st State aims to bring clean beauty to younger men, who have limited range of products to choose from.
The Christmas box includes the awarding winning Face Wash, Body Wash and hair patty.
31st State are stocked at ASOS, Amazon, Flannels, Ocado, Next, and Liberty London 31st-state.com
GIVE THE GIFT OF BEAUTY AND WELLNESS THIS CHRISTMAS…
with some original pampering, beauty, health ideas from:
REVERSE LIFE, KLNIK and REVIV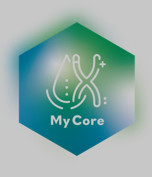 For the Health and Wellbeing Nerd:
LET THEM UNLOCK THE CODE TO HEALTH with a personal DNA Genetic Analysis.
MyCore from REVIV is a simple DNA test kit but that reveals a billion different possibilities… from REVIV's Swiss Lab your lucky gift recipient will receive a bespoke book full of personalised recommendations based on their own DNA, from nutrition to supplements to healthcare, it's all in there.
Prices start at £495
revivme.com/mycore/
For the Beauty Fan who loves a Treatment:
GIVE THEM THE GIFT OF CHOICE with a consultation from Dr Rosh at the award-winning Cheshire aesthetics clinic KLNIK. Dr Rosh is a leading practitioner offering the latest in body and face procedures and for this Christmas is offering gift cards and consults for a whole range of treatments from PRP and Coolsculpting to Injectables and Hydrafacials in extraordinary spa like surroundings.
klnik.co.uk/
For Celebrity Skincare Fan:
GET THEM A MONTH'S SUPPLY OF THE CELEBRITY ANTI-AGEING SECRET. Reverse Life Marine Collagen liquid supplement has got everyone talking… This tasty liquid supplement includes a mega dose of 10,000mg marine collagen per daily 25ml dose – to support the elasticity and connectivity of your skin cells, plus supportive Vitamin C and Hyaluronic Acid to keep skin plump and hydrated. Peter Andre, Christine McGuinness, Amy Childs, Tanya Bardsley and Ester Dee all love how quickly it works on lines, wrinkles, hair loss and weak nails.
www.reverselife.co.uk
78% of families worry they won't be able to afford making family memories

1. Current economic pressures mean average family brings in £396 less per month
2. Treasured family moments stack up to £2,327 a year
3. To mark return of Asda's iconic 'Pocket Tap' ad celebrating 'Asda Price', Asda teams up with money saving experts for 'Tap Tap Talks' series, helping families save for the moments that matter most
Following a turbulent few months, family time has never been more valuable to Brits, however it comes with a price tag. New research* by Asda shows the annual cost of treasured family moments – such as kids parties and days out – stacks up to £2,327 a year.
However, 4 in 5 (78%) Brits are worried they won't be able to afford this with current economic pressures seeing the average family bringing in £396 less per month.
The research – marking the return of Asda's iconic 'Pocket Tap' ad celebrating 'Asda Price' – reveals that weekend activities take their financial toll. Favourite family days out in memory-making places like the zoo and theme parks cost on average £185 per visit (for a family of 4).
Celebrations and festivities all add up as well. Bouncy castles, face painting, clowns and magicians mean the average family spends £404 per year throwing kid's Birthday parties, with 2% spending up to £1,000. And the expense doesn't stop with your own kids, birthday gifts for other kids' parties add up to on average £178 per year.
The cost of going back to school is another worry for parents. Many mums and dads are glad to see their children in the classroom again, but financial pressures are a constant concern. The mounting cost of uniforms, backpacks, books, technology and lunch boxes mean the average cost of sending one child back to school is £226, increasing to £452 for two kids and £678 for three.
To help families save and find more ways to make special memories together, Asda has teamed up with money saving experts – including Emmanuel Asuquo – to launch a series of 'Tap Tap Talks'. With family incomes declining due to COVID-19, Tap Tap Talks will give hints and tips to save money – leaving more of the monthly budget for the moments that matter most.
Emmanuel, comments: "During these times of uncertainty, there is so much value in time spent together as a family making special memories, but this doesn't always come cheap. I have teamed up with Asda to share my money saving tips for families to help cut costs so they can save for the moments that really matter. Making changes like selling unused items online, creating budgets with your children, and opting for own brand goods if they are cheaper, plus many more, means families can make their budgets stretch further to focus on what they value most."
An Asda spokesperson, comments: "We know that saving money is more important than ever for our customers. This September Asda has brought back the famous pocket tap through the 'Asda Price' campaign, launching Asda's great big rollback event – featuring a £100m investment to lower prices on thousands of own label and branded products across food, baby and toys.
"To help families get even more value, we're launching a series of 'Tap Tap Talks' partnering with a selection of experts, including TV's Emmanuel Asuquo, to share tips and tricks over September and October. Like many of our customers, Emmanuel is a busy parent of four, so knows family life only too well and can provide helpful advice from his own experiences to help others. The current climate means many families across the country will be making cutbacks, but with great value and deals on offer, Asda customers won't have to compromise on having those valued family moments."
Top ten money saving tips from Emmanuel Asuquo to help families afford making memories together:
1. Opt for own brand in the supermarket if it's cheaper than the alternative
2. Packed Lunches vs School meals
3. Make the household shopping budget a family project
4. Sell unwanted items online
5. Rent out things you're not using
6. Switching your Gas & Electricity suppliers annually
7. Check mobile phone contracts
8. Consider a Staycation in 2021
9. Utilise your savings allowance
10. The 48-hour rule
In celebration of bringing its famous pocket tap back to screens, throughout September and October, Asda will launch a series of 'Tap Tap Talks', designed to arm the nation with money-saving hacks, tips and tricks in collaboration with experts across food and home. Posted on Asda social channels, Brits will be able to follow guidance to help stretch their budget, save, and spend on moments they value.
Customers can watch the 'Tap Tap Talks' by following @Asda on Instagram. To explore the thousands of deals on offer at Asda and to save on the weekly shop, visit in store or go to asda.com.
REVEALED: the secrets pro rugby players follow to stay in peak physical condition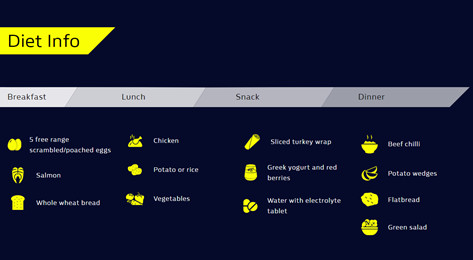 William Hill reveals diet plan and nutrition tips to support those in training
1. A new report by William Hill reveals the diet of professional rugby players, to support budding athletes
2. The report includes interviews with Louise Sutton, Head of Sport and Exercise Nutrition at the Carnegie School of Sports, Leeds Beckett University, and Performance Nutritionist, James Moran, who both provide a range of recipes for aspiring athletes and top tips for nutrition
Staying in peak physical condition is crucial to the success of athletes. Training plans and nutritional intake are vital components to the success of how you perform.
To help budding rugby players achieve their desired goals and become the best they can be in their chosen sport, William Hill have analysed the diets of rugby union players in a new report.
William Hill have also teamed up with Performance Nutritionist, James Moran, to reveal healthy yet delicious recipes that athletes follow, click here to view. So, now that you have everything you need to start putting together a long-term nutrition plan that supports your training, it's time to start eating like a pro!
The perfect diet to achieve your personal best
What you eat can make or break your a-game. William Hill analysed data from Irish rugby union player Chris Farrell, and Saracens' nutritionist George Morgan, to discover the diets followed by rugby pros.
(Image 1: Rugby players' Diet)
Five nutrition tips for rugby players
Louise Sutton, Head of Sport and Exercise Nutrition at the Carnegie School of Sports, Leeds Beckett University provides the top 5 nutrition tips every rugby player should follow:
1. Rethink your protein intake
Before reaching for supplements, rethink your protein intake. It's important to spread out protein foods over the day in meals and snacks, rather than 'back-end' protein intakes in large amounts during your evening meal. Incorporate a protein-rich bedtime snack too, as consuming protein in smaller quantities more frequently is likely to be more effective.
2. Keep on top of day-to-day nutrition
Remember to optimise hydration and eat well throughout the week to maintain glycogen (energy) stores. Recovery from training is equally, if not more, important than recovery from matches.
3. Pre-match preparation
Ideally aim for a pre-match meal that is light, high in carbohydrate, and contains a small amount of protein – consume this 3-4 hour prior to kick off. Suitable choices include pasta with fish or chicken and tomato sauce, chicken stir fry with rice, sandwiches, or baked potatoes with low fat fillings. This can be topped up 1-2 hours prior to kick off, with a carbohydrate-rich snack such as a banana or dried fruit.
4. Capitalise on breaks in play and half-time
Breaks in play for kicking and injury time provide opportunities to consume drinks to top up both fluid and carbohydrate whilst on the pitch. At the half-time interval, choices such as fruit, carbohydrate gels, and simple carbohydrate foods like sweets and sports drinks, are suitable for topping up your fuel stores.
5. Don't use supplements as a replacement for food
Registered sports dietitians and nutritionists will always promote a 'food first' approach to meeting nutritional needs. Although there may be times where supplements can assist recovery, it is always best to choose a healthy, balanced diet.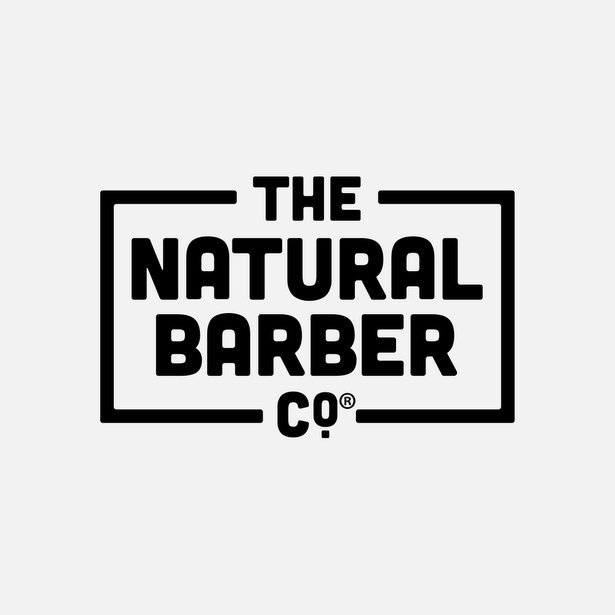 HAIR STYLING THAT HAIR CARES
DO NO HARM, LEAVE NO TRACE, VENTURE ON.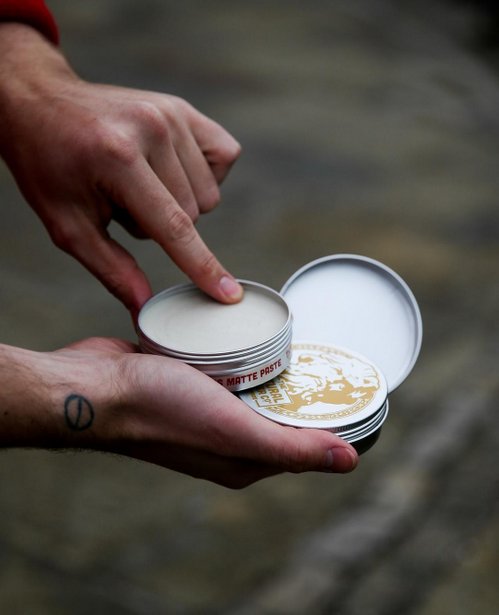 We make barber-grade, ocean safe styling products that are fully natural, sustainably sourced, plastic-free and made in the UK.
We believe in the positive symbiosis of human and nature. We take responsibility for waht we do, and how we do it.
We believe in going above and beyond to make the essential products fround in your wash bag, that you use every day, better.
Not only for your own health, but for our planet's too. This is a sea-change.
Our ptoducts are all natural and free from petroleum/mineral oils, parabens, phthalates, synthetic fragrance and toher nasty chemicals.
We are proudly cruelty frree and ocean safe
HADES MATTER PASTE
A lightweight thickening paste, designed to create a natural, no=product matte look. Our nourishing and mouldable formula gives as light hold and thickness to your hair without weighing it down or drying it out. Suitable for fine and medium and any length hair.
ZEUS POMADE#
For classic slick back looks with a glossy natural shine, or to smooth and control thick hair without a greasy finish. Medium hold, all day rework-ability and washes out easily. suitable for medium and coarse and any length hair.
WWW.NATURALBARBER.CO
@NATURALBARBERCO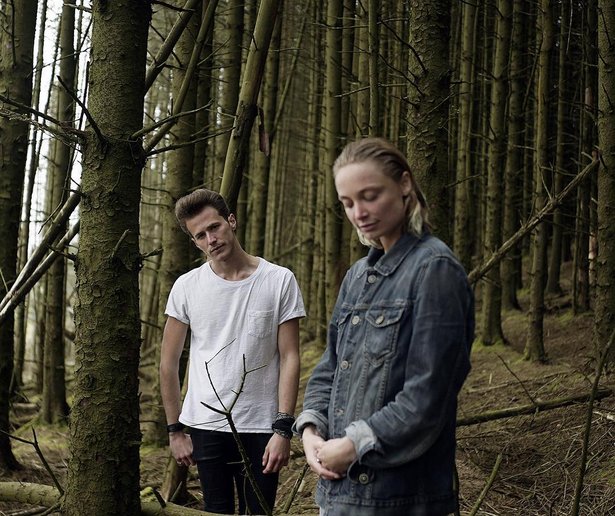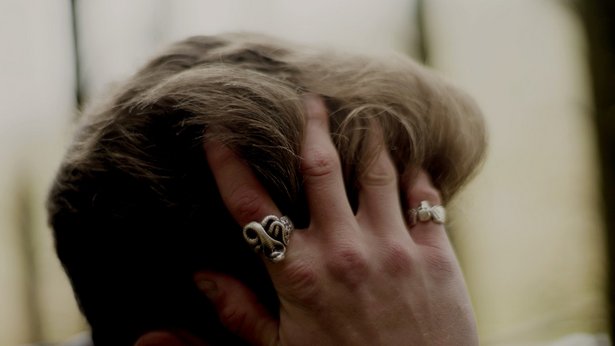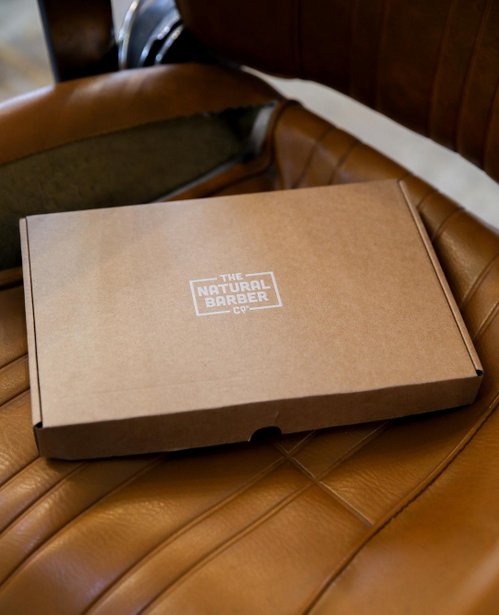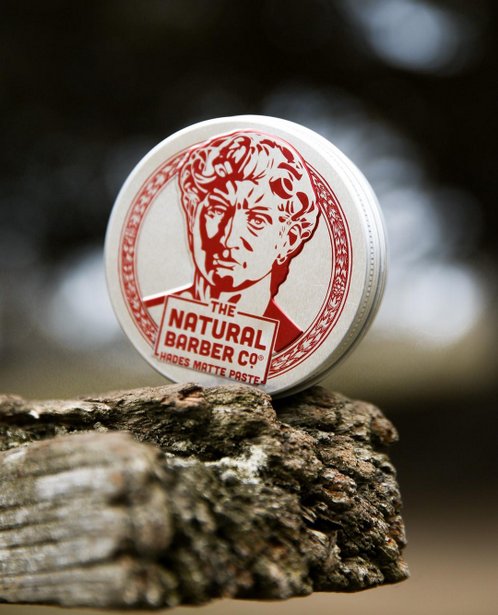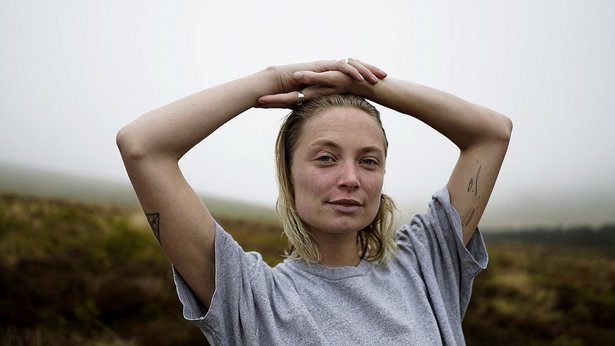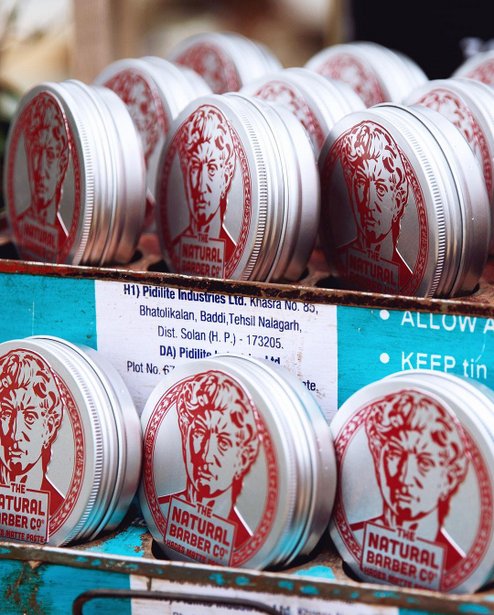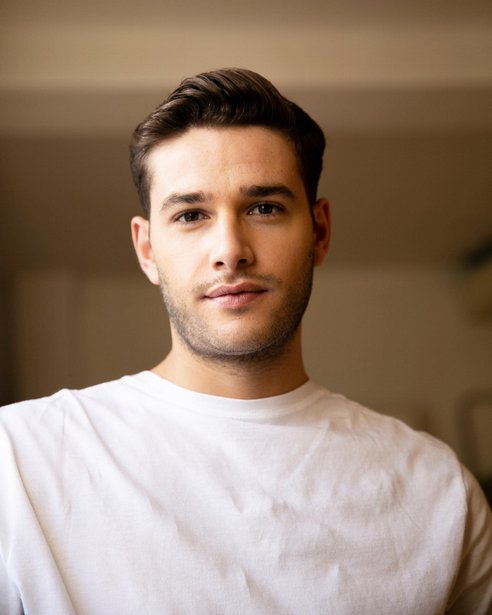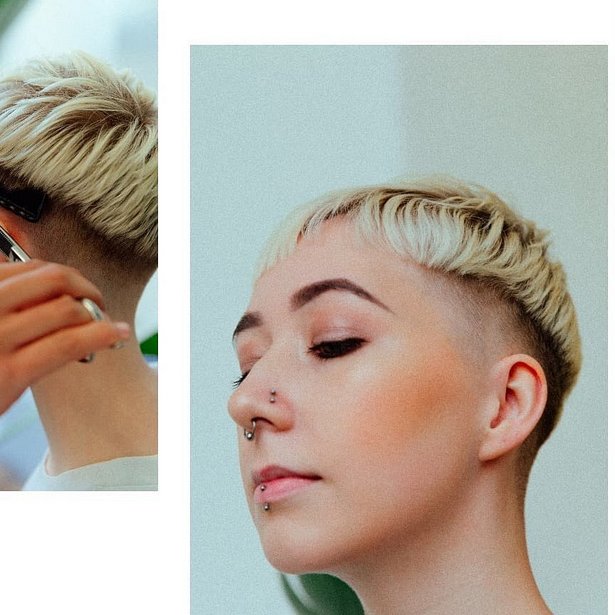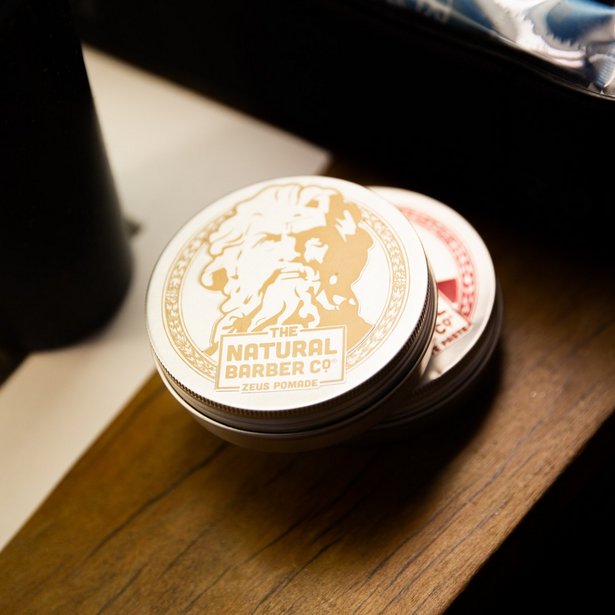 TED BAKER LONDON… Ted's Sweet Treats… "It is well worth stocking up on gift snow in advance but for Christmas! InTouch Rugby Gifts Editor.
Ted's Sweet Treats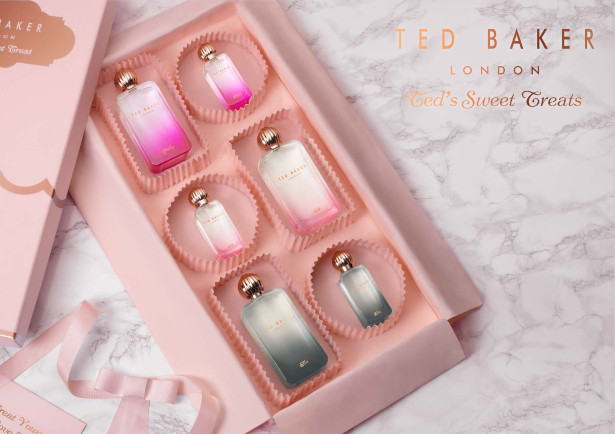 INSTAGRAM | FACEBOOK | TWITTER | PINTEREST | YOUTUBE | BLOG
Inspired by Ted Baker's must-have fashion collections, Ted's
Sweet Treats are a uniquely delicious collection of fragrances
that blend a classic, soft femininity with a modern sense of
purpose. Designed for girls that like their scents with plenty of
personality, these indulgences create an aura of glamour and
sophistication.
Showcased in Ted's signature shades of nude, pink and
black, each is complemented with luxe rose gold accents,
which are the trademark of any Ted girl. Every bottle is
adorned with an extra special touch: a bespoke crystal
etched dome cap, inspired by Ted's bobble clasp from his
purse collection, which adds a final fabulous flourish. Mia,
Polly and Ella are all set to become your new best friends.
The new Ted Baker Sweet Treats fragrances, 100ml, £30;
30ml, £18, are available from Ted Baker and Boots stores
and online at tedbaker.com and Boots.com from September.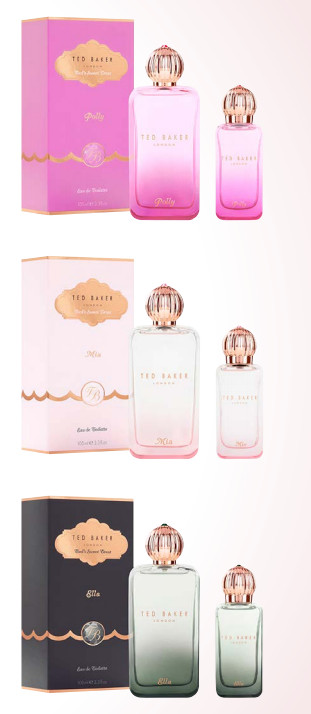 Polly Mixtures
Meet Polly: a grown-up yet girly addition to any
night out. Often late but worth the wait, Polly always
makes an entrance, trailing girlish charm and broken
hearts in her wake. Fabulously fruity with top notes of
mandarin, red berries and peach, her heart belongs
to white jasmine, honeysuckle and peony. With a
dreamy twist of amber and vanilla topped off with
white musk, Polly's the quintessential girl-next-door
and a hopeless romantic.
Goodness gracious Mia
Sassy, stylish and sophisticated, Mia lights up the
room effortlessly wherever she goes. Mia simply oozes
ladylike glamour with her soft floral fragrance of rose
blooms and freesias teamed with an irresistible blend
of warmth, charm and allure. Top notes of lemon,
raspberry and blackcurrant with a seductive base of
patchouli and golden amber ensure Mia is not a scent
you will easily forget.
You had me at Ella
Strikingly confident and delightfully witty, Ella leaves
a trail of sparkle wherever she goes. With just one
spritz, you'll be hooked on Ella's intoxicating cocktail
of bergamot and cassis combined with a heady heart
of orange blossom, jasmine and rose. Her enticing
blend is completed with rich notes of amber, patchouli,
sandalwood and vanilla to leave a beautifully warm
feminine scent.

Get Glowing: The New Collagen Zooki Subscription We All Want This Christmas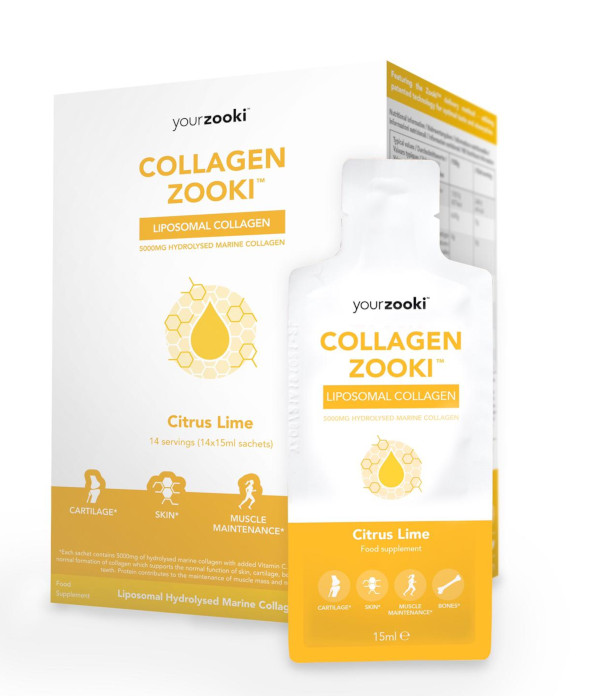 Give your friends and family a gift to make them glow this Christmas with a 10-week pre-paid subscription to Collagen Zooki, the great-tasting marine collagen supplement that uses "Liposomes" to improve absorption. The gift boxes cost £99 and include a gift card that can be used to set up a 10-week subscription at yourzooki.com as well as a free Collagen Zooki trial pack, which you can wrap and place under the tree for your loved ones.
Collagen Zooki is a premium liquid marine collagen supplement that supports collagen formation in the skin, preventing wrinkles and sagging. Collagen also supports our muscles, cartilage and bones, making it the perfect gift for anyone who likes to exercise. Stockists include Harrods and pharmacists to Her Majesty the Queen, John-Bell & Croyden.
As our collagen levels naturally begin to deplete at 25, it's important we replenish our skin – especially after indulging throughout the festive season! The delicious Citrus Lime flavoured sachets contain an impressive 5000mg of hydrolysed Marine Collagen. The supplements also contain added Vitamin C which regulates the synthesis of the structural protein, collagen. The ingredients work in unison to enable maximum absorption, ensuring a healthy glow from the inside-out.
Amanda Callenberg, YourZooki Nutritional Therapist says, "Hydrolysed Marine Collagen is responsible for many important biological functions in the body. Collagen protein is responsible for the elasticity in our skin – it provides structural support not only in our skin, but our connective tissue, muscles, joint and bone health, cartilage, blood vessels and gums."
Collagen subscription gift boxes will be available to purchase from the 1st of October online at www.yourzooki.com. Our product range includes Omega 3 Zooki, Vitamin C Zooki and CBD oil and stockists include Holland & Barrett and Boots.
Follow and tag YourZooki on social media: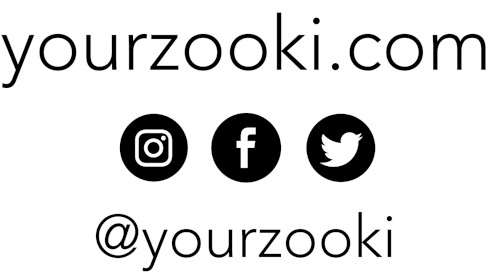 Rule the streets from dusk to dawn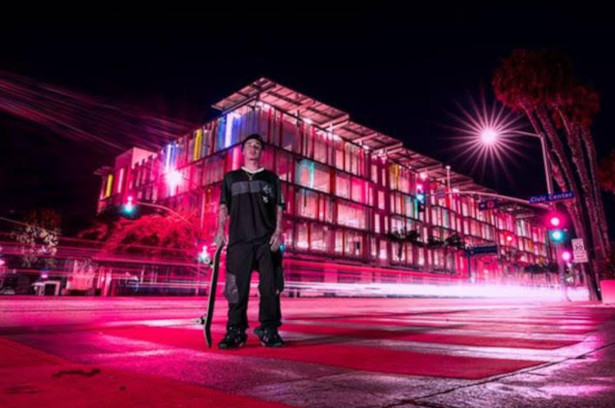 As the sun goes down, creators and creatives around the world come to life. The éS Midnight Tech collection draws inspiration from these nocturnal artists that rule the streets from dusk to dawn.
The éS Midnight Tech collection features three of the most iconic éS shoes ever: The SILO, SYMBOL and ACCEL PLUS, all coloured with the night-time hues from the city streets – black, charcoal, purple, orange and yellow echoing from the lights, asphalt and reflections.
Check out the amazing Midnight Tech collection at your local skate shop or at éSskateboarding.com
Shelter Emergency Chocolate Range
2020 showed us more than ever how important a safe home is. But hundreds of thousands of people in Britain are homeless, including children – and many people are facing homelessness for the first time. We need to raise vital funds to make sure everybody has a safe home – and what sweeter way than buying one of Shelter's scrumptious Emergency Chocolate bars.
There are five flavours – Dark Chocolate and Cornish Sea Salt Dark Chocolate, which are both vegan; as well as Sicilian Hazelnut and Almond Milk Chocolate, Milk Chocolate, and White Chocolate which are vegetarian. All bars cost £5 each and are handmade by Seed and Bean here in the UK, All bars are 100% organic, and Fairtrade where possible, and shoppers can buy them in selected Shelter shops and at the online Christmas store at www.shelter.org.uk/chocolate
With every bar of Emergency Chocolate sold enabling Shelter to support and help people struggling with homelessness and bad housing, this is a festive gift that keeps on giving.
Key benefits:
Bars are 100g.
100% organic ingredients · Single Origin · Vegan · Palm Oil Free · Accredited by the Soil Assocation · Entirely compostable packaging. Inner foil made from Eucalyptus pulp. Dark chocolate bar and Cornish Sea Salt Dark Chocolate are suitable for vegans
Allergen info: chocolates are produced in a factory that handles milk, gluten, nuts and tree nuts. We therefore want to let you all know that there may be traces in the bars.
Produced by Seed and Bean: Seed and Bean is 100% organic; Fairtrade where possible, and all our products are ethically sourced and handmade in England. Seed and Bean is accredited as one of the most ethical chocolate producer in Britain*
seedandbean.co.uk/pages/fairtrade-compostable-ethical
seedandbean.co.uk/pages/organic
The Inside Hustle is 5* rated on Amazon and is the perfect book for these times. Enjoyed by women and men alike, this transformational travel memoir keeps you on the edge of your seat as it takes you on a wild ride around the globe!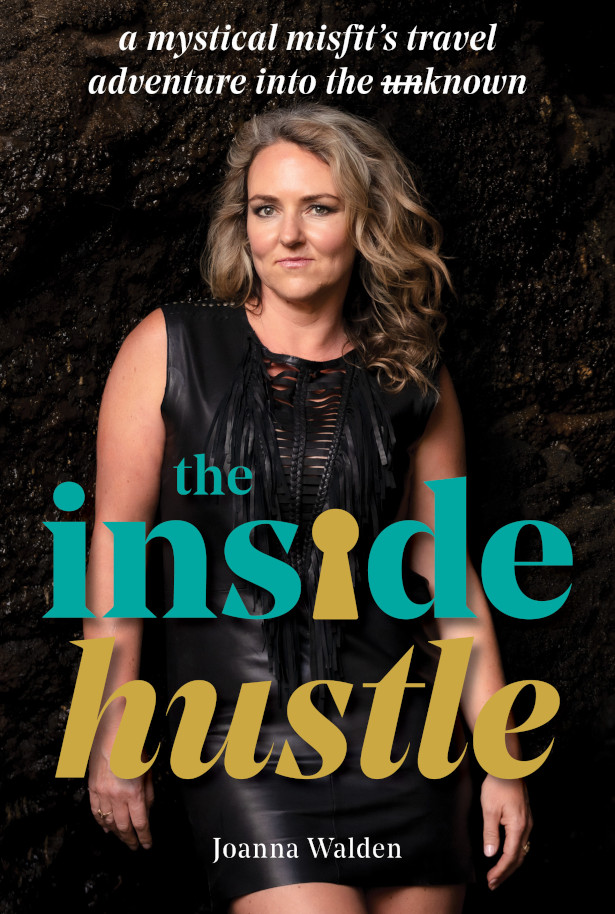 Ignite your inner adventurer and delve into the unknown on this journey of transformation. The Inside Hustle shakes off the ordinary for the extraordinary, delivering thought-provoking wisdom for the now moment with fierce authenticity, honesty and humour. Living through 9/11 in New York, Joanna Walden experienced a moment of clarity, which propelled her to search for something greater than her 9-5 existence. Leaving her high-flying career on Madison Avenue behind her, she hikes the Camino de Santiago through Spain beginning the comedy of errors in her search for both purpose and a greater truth. Journeying around the globe, Joanna climbs Mount Kilimanjaro, imbibes plant medicine, consults energy healers and shamans, determined to solve the problem of herself. After the death of her father, she swaps her Brazilian boyfriend for a Brazilian girlfriend, eventually finding answers right on her doorstep back home in New Zealand. It's sex, drugs & spirituality; an unconventional path from dark to light, and a modern version of personal evolution. This transformational travel adventure takes you on a wild ride, as entertaining as it is enlightening. Are you ready to unlock the truth of who you really are?
Perosnalise signed copies available from www.joannawalden.com/ or available on Amazon globally as eBook and paperback!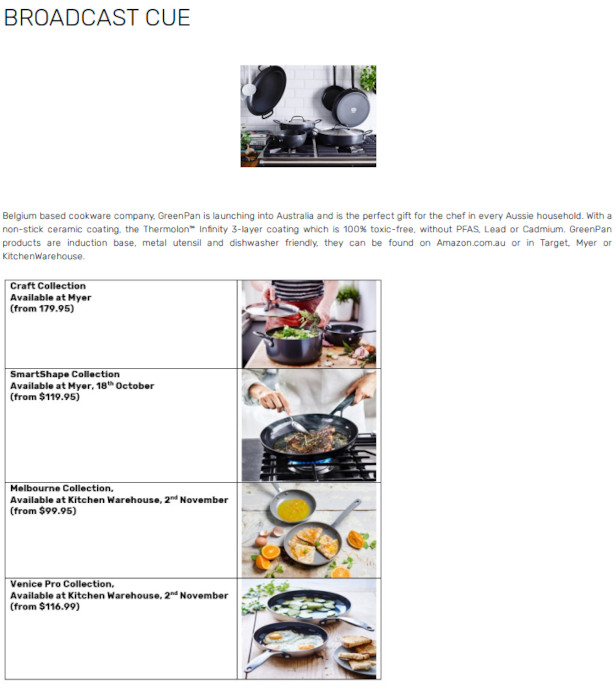 Zanzara Luxury Outdoor Candles are the perfect gift. Handcrafted from a select range of wood, the hand made candles are all-natural with no chemicals. two sizes and three type of wood, with two styles in the design of the carrier.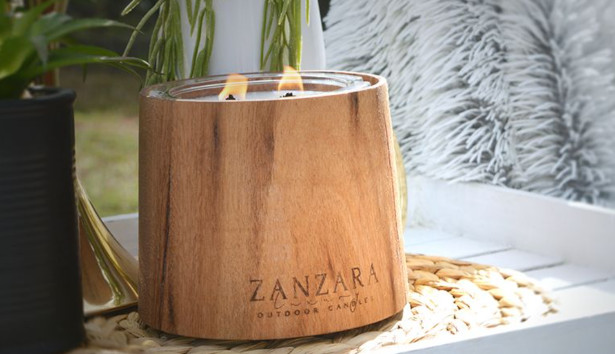 www.mintchi.com.au
Check out this cushion:
www.mintchi.com.au/product/wonder-cushion/15?cp=true&sa=true&sbp=false&q=false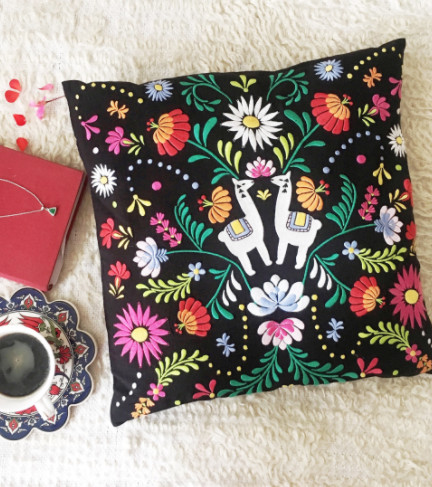 An answer to all fitness enthusiast who want to enjoy the gym and also stay organized and hygienic.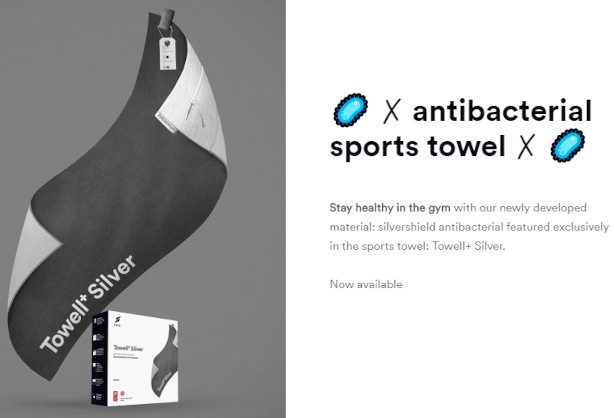 Stryve are bringing their product to the US now and excited to mention that they have sold already over 1 Million towels in Europe!
Fitness / Sports Towell+ Pro Silver with antibacterial material
Antibacterial material:
The silver salt in Biostatic inhibits and guards against the growth of odors from bacteria and fungi. Therefore the Towell+ Pro Silver stays fresh, hygienic and free of bacteria growth until the product has reached the end of its life cycle.
Features:
Magnetic clip (patented):
For easy attachment to studio equipment and other metal surfaces. You no longer have to lay your towel onto the floor in between sets. You can now easily and conveniently attach it directly to the equipment.
Pocket:
Stow your keys, membership card, etc. in the recessed pocket and close everything with the zipper. The special thing about the Pro version is the flat woven cotton material surrounding the pocket.
Cell phone compartment:
Operate your mobile phone easily through the touch-sensitive mesh inside the pocket. So you can reply to messages or change your music on your phone while you work out.
Sleeve:
Prevents the Towell+ Pro from sliding off the workout benches. Especially during a workout a normal towel can quickly slide off the bench and disturb your workout. With the Towell+ Pro this won't happen to you.
Gym-Side & Skin-Side:
The Towell+ Pro has a clearly visible front and back side for a more hygienic workout.
Price: $29.95
Website: www.stryve.shop
TEA-RIFFIC MUGS
Whether drinking your morning coffee, evening tea or something in between,
the Title Mugs from Houses of Parliament Shop are sure to brighten up your daily brews!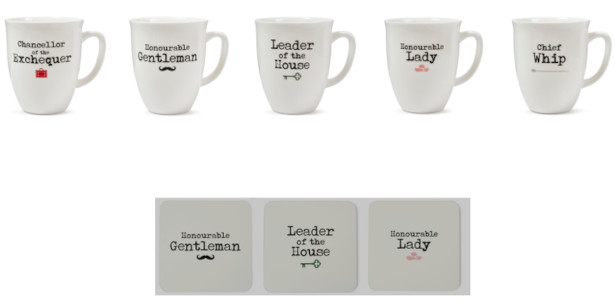 Exclusively designed for the House of Commons, these mugs really will make you feel like a true parliamentarian!
…Why not try the matching coasters too?
Titles Mugs – £9.95 each
Titles Coasters – £2.95 each
Houses of Parliament Shop – shop.parliament.uk
FOLLOW FUCKING ORDERS
The Gangland Execution of a Swedish Football Star
By Ann TÖrnkvist
Paperback: 352 pages Publisher: Pitch Publishing Ltd
ISBN-10: 1785316486 ISBN-13: 978-1785316487 RRP: £12.99
'Let me introduce you to Sweden's bravest journalist' – Paul Rapacioli, author of Good Sweden, Bad Sweden
The brutal 2010 murders of promising footballer Eddie Moussa and his brother were a harbinger of the gang violence now laying siege to Sweden. Written by crime reporter Ann TÖrnkvist, Follow Fucking Orders captures the freefall of a quaint town, known for its sports-crazed community and top-league football team, into a bloody turf war.
After the biggest police investigation into organised crime in Swedish history, the local mob boss was sentenced to life for ordering the hit on Eddie. Author Ann TÖrnkvist followed the gripping story for five years, securing unique access to families who had fled into the witness protection programme.
In 2016, the mob boss tried to derail this book's publication by threatening to have her killed. Undeterred, TÖrnkvist published Follow Fucking Orders in Sweden in 2018. The first edition sold out within a week and soon became the most popular library book in the country's maximum-security prisons. Ultimately, the book offers a grim reminder that true crime has no last chapter.
Follow Fucking Orders is a chilling and compelling true-life tale – a book a Swedish mob boss tried to stop being published.
• A fast and furious tale about the bloodiest mafia turf war in Swedish history, which left a town and its football club in mourning
• A piece of classic narrative nonfiction where the writer grabs you by the hand to guide you through the story
• The best-loved true crime book among Sweden's most brutal criminals
• The page-turning finale reveals the death threat that almost derailed the book's publication
• Armed officers from the Stockholm police's personal-protection unit accompany Ann when she gives lectures and book talks
Swedish reporter and Glasgow University and Columbia alumna Ann TÖrnkvist has worked as a journalist for over a decade. She has covered crime for public-service radio and TV, as well as the prestigious broadsheet Svenska Dagbladet. Upon publication in Sweden, Follow Fucking Orders soon became the most popular library book in the nation's maximum-security prisons. Courageously, she published the book despite being warned that her life was at risk
The Relive and Revive the 80's with this Retro Gadget.

Salt & Pepa, Jazzy Jeff, New Kids on the Block or MC Hammer. Whatever you secret favourite tune of the 80s and 90s are you'll need this Ghetto Blaster inspired gadget. It comes with everything you need to build your own wireless speaker. Just simply put the parts together add batteries and play wirelessly. Create your own smashing mixtape (digitally of course) and drop those phat beatz.
If wireless isn't your thing you can go old school and connect it to the micro USB cable. The speaker is compatible with most Bluetooth devices and can be used wirelessly up to 10 meters. Word.
The only thing left to do is play some tunes and wear revive your wardrobe with the baddest outfit you can find. No duh?
• Compatible with most Bluetooth devices.
• Wireless range: 10 meters.
• Speaker output: Power 2 x 3W.
• Assembled dimensions: 26 x 13 x 6 cm.
• Requires: 3 x AA batteries (not included).
• Micro USB cable included for wired use.
DIY Wireless Boombox costs £24.99 from Thumbsup.com
The Rise of the Wellness Staycation
Since the global pandemic has showcased the importance of mental and physical health, wellness staycation bookings have boomed, and domestic holidays are becoming the wellbeing break of choice.

With this newfound awareness for immunity and fitness, and the frequently changing travel corridors, Health and Fitness Travel, the wellness holiday specialists has already seen bookings for UK retreats increase by 18% on the same point last year. Whether it's a healthy break to de-stress or an active holiday to boost our physical wellbeing, wellness staycations are proving to be the perfect opportunity to kickstart, or maintain a healthy lifestyle and boost our immunity, all from the comfort of our own country.
Giving your mind and body time to rejuvenate and recharge is essential in our current climate, and booking yourself a wellness holiday on home turf enables you to eat well, drink well, exercise, and indulge in immunity boosting treatments without the worries of travelling abroad. As you take time away from home to prioritise exercise, sleep, and nutrition, you'll benefit from lower stress levels, improved resilience to stress, and boosted immunity, all of which are crucial to our recovery as a country. The UK offers some spectacular destinations, from the idyllic Yorkshire countryside to the popular British coastline, so you don't need to travel far to boost your mental and physical health, with incredible spa, fitness, and wellness breaks right on your doorstep.
Paul Joseph, Founder of Health and Fitness Travel, says "The demand for wellness tourism has been rapidly growing since we launched Health and Fitness Travel in 2010, and with a huge demand for UK summer wellness and fitness staycations this year, and so many forward bookings for next Summer, we are now increasing our UK wellness retreats for 2021. The current pandemic has merely proven how crucial good mental and physical health is, and staycations are now the ideal opportunity to maintain wellbeing, begin a fitness journey and boost immunity, to help in the fight against future viruses."
Although staycations appear to be the favourable option right now, the gradual relaxing of Covid-19 restrictions, and our progression towards normality, will bring with it an increase in overseas travel. Island breaks and private villas are set to become the popular choices, with plenty of space for social distancing and privacy making them the ideal Covid-friendly holiday destination. European breaks are also lined up to be a post-Covid holiday hub, with just a short flight from home to the sunshine making them the more appealing option. But, whilst we manage the uncertainty of the current situation, staycations can offer nutritional guidance, workouts, and natural therapies for a quick, stress-free escape from the mayhem.
Discover the Best Wellness, Fitness and Spa Breaks in the UK:
For Luxury Wellness and Fitness – Grantley Hall
Immerse yourself in energising workouts and restoring spa treatments on a luxury break in the rolling hills of Yorkshire. The state-of-the-art gym caters for all your fitness needs, with an underwater treadmill, cryotherapy chamber and 3D body scanners to give you the ultimate body reboot. The Three Grace's Spa puts luxury and comfort as the number one priority, and combined with the exciting activities and nourishing meals, you can have your perfect wellness, fitness, and spa holiday right here in the UK.
Health and Fitness Travel (0203 397 8891 healthandfitnesstravel.com) offers 7 nights at Grantley Hall from £1475pp. Price includes breakfast, a wellness programme and return transfers.
For Detox and Spa – Glass House Retreat
Rid your body of toxins and stress with a detox retreat in the UK that combines interchangeable diet plans, refreshing spa treatments and goal evaluations to give you the relaxing holiday you deserve. You can give your body the attention and TLC it needs through nutritious meals specified to your requirements and preferences, and complimentary use of the extensive gym facilities. This luxury break gives you the chance to rest and recuperate, providing you with the tools to make a long-term positive change.
Health and Fitness Travel (0203 397 8891 healthandfitnesstravel.com) offers 7 nights at Glass House from £1,450pp or £1,815 for single occupancy. Price includes full board and a detox programme.
For Affordable Women's Only Fitness – GI Jane Bootcamp
Kickstart your healthy living journey on a bootcamp retreat that pushes your mental and physical limits in the wildlands and hedgerows of the English countryside. With a mix of balanced healthy meals, iron man drills and assault courses, you will form a feisty female army to help each other through the week of hard work and fitness challenges. Strengthen your mind and body on this women-only break that will put you through your paces for an escape you will never forget.
Health and Fitness Travel (0203 397 8891 healthandfitnesstravel.com) offers 7 nights at Gi Jane Bootcamp from £995pp. Price includes full board and a bootcamp programme.
Dorothy Lane Market's Taste of Italy Gift Pack offers two authentic Italian flavors: Extra Virgin Olive Oil and Aged Balsamic Vinegar of Modena. shop.dorothylane.com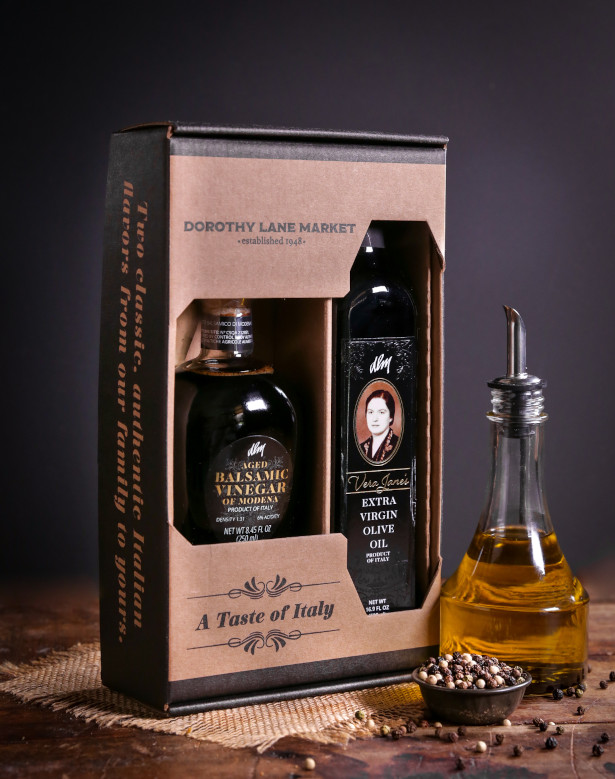 Dorothy Lane Market's Vera Jane's Extra-Virgin Oil is imported directly from Italy through their friend Alessandro. Alex produces it from olive groves near the beautiful medieval town of Lucignano, in Tuscany, Italy. This oil has a nice rounded rustic flavor with a peppery tickle typically found in Tuscan oils. When the DLM owners first tasted the oil, they loved it so much they named if after their grandmother, Vera Mayne, long time matriarch of the DLM family. Oils with the same quality and profile typically cost much more, but we are able to offer this luxurious olive oil at reasonable price thanks to our direct relationships with our importer.
Dorothy Lane Market's Aged Balsamic Vinegar of Modena is sourced from the Manicardi estate in Modena, Italy. It is faithfully crafted in the ancient Emilian traditions. This vinegar meets the rigorous IGP requirements. A few velvety, silky drizzles over your favorite salads, fruits, vegetables, meats or bread will have you hooked. You will start to look for endless ways to use this rich and complex vinegar. Owner, Calvin Mayne and his wife visited the Manicardi Estate a few years ago to taste various ranges of balsamic vinegars and to capture this perfect blend bearing the DLM name.
This gift pack is the perfect gift to impress the most discerning foodies to the beginner home cook. This is a great option for the person who has "everything", it's healthy and can be enjoyed on any type of diet. Buon Appetito!
Where the Tour Buses Don't Go: Chicago's Hidden Sites of the Mysterious, Macabre, Ghostly & Glamorous Kindle Edition
by Gerry Lekas
On Amazon >> www.amazon.co.uk/Gerry-Lekas/e/B08BWS9C33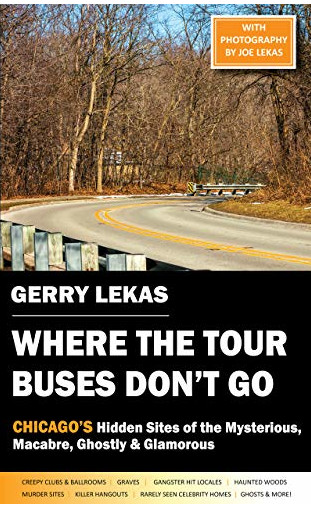 This isn't your average travel book—
and these aren't your average tourist destinations!
Take a wild ride through hidden Windy City history—often dark, sometimes inexplicable, and occasionally glamorous. Meet the gangsters, ghosts, serial killers and celebrities that only Chicago could produce.
This journey into eclectic Chicago lore includes: 19 spine-tingling creepy sites (Resurrection Mary, Lonely Ghost of Lake Forest, St. Rita's and so many more); all things Al Capone (seven notable Scarface sites and the St. Valentine's Day Massacre); other Outfit bigshot hangouts, graves and hit locations; Monsters of the Midway like Holmes, Gacy, Speck and more; murder and mayhem featuring 12 killers; and literally dozens of celebrity homes and hangouts from downtown to the suburbs and beyond!
UK's first face mask subscription service to keep fashion lovers safe and stylish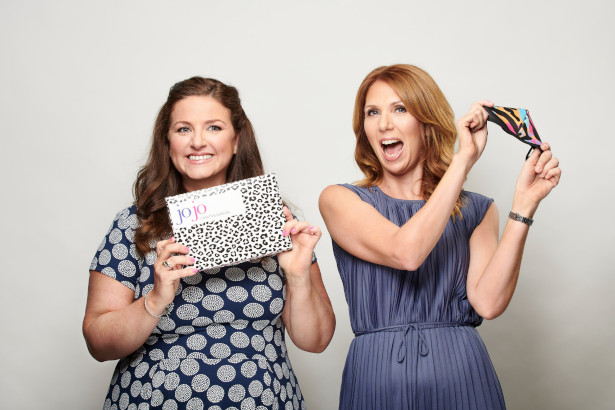 Jo Jo Creative Designs launches the UK's first fashion face coverings subscription service with new fashion face masks delivered monthly
FASHION lovers everywhere can stay stylish and safe with the UK's first premium face mask subscription service launched by Jo Jo Creative Designs. The Essex-based business has created a simple and stress-free service, perfect for people on the go, who want to enhance their outfits with their masks. All of the brand's specially designed breathable and washable face coverings are made to fit on any face comfortably with options for women, men and children.
Jo Jo Creative Designs' unique fashion mask subscription service allows the fashion-forward to keep looks fresh and fun a great-value monthly cost. With masks fast becoming the necessary accessory, these unisex luxury face coverings revolutionise the way people are choosing to dress during the pandemic – instead of picking clothes and throwing on a mask, people are choosing a Jo Jo mask and then matching their outfit to show it off to best effect.
Joanna Spilman, co-founder of Jo Jo Creative Designs said: "Life is slowly getting back to normal with face masks here to stay for the foreseeable future, so we wanted to offer comfortable, stylish and safe unique face coverings that can be worn on public transport, in the office and on nights out. By having a subscription delivered to your door, we are giving customers varied, fun and chic options every month to keep up with on-trend fashions and abide by the rules at the same time."
Joanne Reeves, co-founder of Jo Jo Creative Designs, added: "Going back to work and the daily routine is hard enough after the last few months, but our face coverings allow customers to complete their look, with options to suit all fashionistas. Our hassle-free subscription service gives customers the chance to stay up to date with the latest trends and are an economical way of adding to your wardrobe. It is not just about shoes and handbags anymore; Jo Jo masks are the finishing touch that can make any outfit."
The UK's only face fashion mask subscription service can be found on: www.jojocreativedesigns.co.uk
Unique Gifts From Kikkerland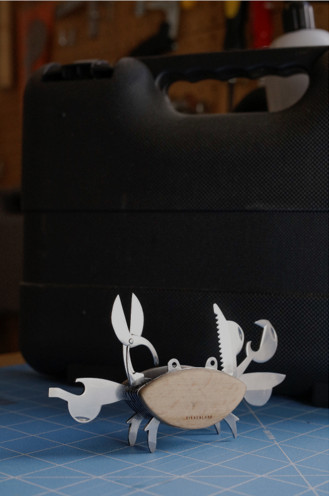 Crab Multi-tool £16.99 from IWOOT This clever little crab wants to lend a helping claw. Made with a durable beechwood shell, this versatile crab multi-tool features a variety of useful stainless-steel appendages including: a mini scissor, flat head screwdriver, bottle opener, can opener, rope saw and a mini knife.
The Seed Garden Kit £8.75 from Fred Aldous For the green fingered, Keep your seed collection in order! Includes 20 seed bags, 20 seed markers and a marker pen.
Monkey Stainless Tea Infuser & Drip Tray £9.50 from John Lewis A monkey-shaped tea infuser made of durable stainless steel. Place a tea bag inside and let the monkey hang around in your cup until your brew is just right. It's dishwasher safe and so easy to clean and includes a matching drip tray.
Storm Glass Tube With Beechwood Base £20 from Waterstones An invention of the captain of Darwin's HMS Beagle, this updated barometer responds to atmospheric fluctuations to forecast the weather. Crystals within the sealed glass chamber cluster or disperse with changes in air pressure or temperature. Solid beechwood base.
Pebble Power Bank £15 from Trouva With a stone-like finish and comfortable grip, this Pebble Bank is a lovely natural-looking alternative to other power bank accessories. With a full charge ready to go, and a high universal capacity of 2600mAH
Copper Shovel Bottle Opener £10 from John Lewis This shovel-shaped opener makes light work of opening bottles. An attractive piece for any home bar, it has a copper-plated finish.
Magnetic Hourglass £16.99 from IWOOT Creates awesome stalagmite formations before your very eyes. The 1-minute timer is mesmerising.
Mxykikker Wind Up Critter £33 from Trouva MxyKikker is a wind up critter with long legs that allow it to clamber over obstacles. MxyKikker does some fancy climbing, and it walks upside-down if needed.
Emergency Sewing Kit £9 from Trouva. Packed compactly with all the essentials to repair your garments, you'll be safe in the knowledge that you'll fix it! So whether you're just about to go to that big meeting, party with your crush – or even walking down the aisle, you'll be doing it in complete style!
The Cat Yoga Magnets £13 from Amazon This set of 5 Kikkerland magnets feature hand-painted cats in various yoga poses. They are the perfect gift for any Yogi Cat lover.
Nuzzy Luvs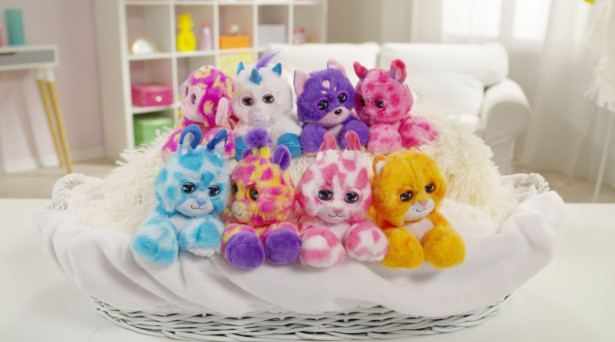 New interactive pet range, Nuzzy Luvs™ brings a range of responses of sound and movement combinations to offer a collection of cute plush characters which fit in the palm of a child's hand. With eight styles to collect, including a unicorn, giraffe, and monkey, Nuzzy Luvs respond to one another and their 'owners', letting you know when they feel happy, frightened, tired or simply wanting attention.
£14.99
McFarlane Action Figures
Sculpted and painted to portray the exact likeness of each character and each figure is paired with game and screen-accurate accessories that are relevant to the character in their world. With 22 moving parts you can choose to play or display.
12+
RRP £19.99-£22.99
All good toy stores
Dragon Ball – Limit Breakers
Re-create epic battles from Dragon Ball Super at a massive scale with these 33cm figures .Each figure comes with 5 points of articulation. Choose between Broly from the TV series or Brolyfrom the movie!
For ages 4+
£19.99
Smyths, Argos, Amazon, Very, Tesco
Dragon Ball – Evolve Action Figures
Fans of mega-hit, Dragon Ball – one of the most successful manga and anime series of all time – can create their very own piece of Super Saiyan action with Bandai's extensive range of action figures. There are 3 new 12.5 cm action figures to add to the collection, Golden Freeza, Goku Ultra Instinct and Jiren. These highly detailed articulated figures boast 15 points of articulation.
£9.99.
4+
Smyths, Argos, Amazon, Very, Tesco
Cocomelon – Musical Check Up Case
The 'Doctor Check-up' song plays once the Musical Check-up Case is opened and includes Doctor Accy's accessories for fun role-play.
£19.99
18 months +
Smyths and all good toy stores
Cocomelon – Yellow School Bus
The Yellow School Bus features a removeable JJ figure and room for other friends, and once the front of the bus is pressed, it plays the 'Wheels on the Bus' song.
£19.99
Smyths and all good toy stores
18 months +
Cocomelon – Bedtime JJ Doll
This bath time bundle is set to bring giggles. Press the faucet to hear "Bath Song" and press the lever on base of Tub to make 'bubbles' raise up & down (bubbles like in video) when squirters/figures are inside this tub. The soap dispenser squirts real soap and there's even a Cocomelon sponge
£29.99
Smyths and all good toy stores
18 months +
Harumika – Single Torso
The award-winning fashion toy Harumika gets a fresh new-look. The fashion design Arts & Crafts kits include mannequin torsos, fabric, and accessories to inspire creativity and appeal to budding fashionistas. Starter Sets are an affordable option for adding to any fashion collection and include four styles inspired by French fashion-house, NelliRod. Safe and easy to use –no use of sewing, scissors or glue! All materials and accessories are re-usable so the possibilities are endless!
£12.99
Smyths 6+
Harumika – Double Torso
Be the king/queen of the catwalk! No gluing, no sewing, no scissors. This set includes two mannequin toros for maximum design freedom. Choose between 4 styles, Frozen Fruits, Cosmic Kawaii, Yummy All Over and Asian Dream. £19.99
Smyths 6+
Harumika – Bridal Gown
Design your own wedding and bridesmaid dresses!•Includes a selection of satin and lace fabrics to create different designs for your very special day.•No gluing, no sewing, no scissors!•Includes 2 dress forms for you and your friend!•Arrange the fabric using the mannequin torso. Tuck the loose ends of fabrics into the torso slits using the stick and pins so that it stays in place.
£24.99
Smyths 6+
Miraculous – Fashion Dolls
Superhero, Miraculous – currently the no. 1 TV show on kids' channel POP – gets a makeover for 2020. Small dolls include Ladybug and Marinette figures with their own accessories, while an assortment of Fashion dolls include Ladybug, Cat Noir, Rena Rouge and Queen Bee. The new Ladybug Feature doll stands at 27cm and features lights and sounds effects along with a special outfit with wings and accessories. With 14 points of articulation, the Marinette Superhero Secret Fashion doll comes complete with accessories to transform her in to her Ladybug alter-ego. A new plush collection includes favourite Kwami characters Tikki, Plagg, Trixx, and Pollen.
Nat Geo – Crystal Garden
Take your child on an educational adventure filled with excitement and discovery with these STEM educational kits from Bandai. Blending science experiment with art project, kids colour trees then watch as crystals grow in as little as 6 hours§Use the pens to decorate the tree. Place the tree in the plastic tray before pouring the crystal growing liquid. Watch your crystal tree as it grows!§Genuine rose quartz crystal
£9.99
Nat Geo – Dig Kits
Take your child on an educational adventure filled with excitement and discovery with these STEM educational kits from Bandai. ourney into the prehistoric era and uncover GENUINE dinosaur fossils with the Dino Dig Kit. If creepy-crawlies are more your thing, learn all about bugs and insects and excavate three REAL bug specimens from the Bug Dig Kit. The Shark Dig Kit will keep marine biologists busy digging for three GENUINE shark teeth. And the Gemstone Dig Kit gets kids uncovering dazzling amethyst, quartz, and tiger's eye gemstones to add to their rock collections! Other exciting kits include Geodes, Build Your Own Volcano and Ultimate Play Sand. Ages 8+ £9.99
Timber Tots – Magic Tree
Branch out to the Timber Tots Treehouse (RRP: £39.99) for action-packed animal antics. Two character figures are included for little ones to get started with a raft of activities. Jump in the lift to reach the upper level, play on the swing, head to the garage to wash the car or take a nap in the secret bush. The Treehouse closes for practical storage and transportation and a carry handle allows children to take their favourite playset wherever they go.
PAC-MAN Tamagotchi Nano (RRP £14.99) and PAC-MAN Tamagotchi Deluxe (RRP £19.99)
May 2020 sees the 40th anniversary of gaming classic PAC-MAN! First appearing on the scene on 22nd May 1980, PAC-MAN rose to fame as an arcade star before shifting to games consoles, mobile devices and even Google Maps. Nowadays, you'll find him appearing in games like 'Super Smash Bros. Ultimate', sitting side-by-side with some of gaming's most iconic stars.
Celebrating PAC-MAN'S big birthday, two world-famous brands Tamagotchi and Bandai Namco's PAC-MAN have joined forces to create the brand new PAC-MAN Tamagotchi – the perfect gift for retro-loving dads this Father's Day!
In this new and exciting variant of the Tamagotchi Nano, you can now raise and nurture your Tamagotchi character with the help of PAC-MAN, who helps save the Tamagotchi character from the ghosts and bugs. For added PAC-MAN fun, play the PAC Game.
There are two different PAC-MAN Tamagotchi to choose from – PAC-MAN Tamagotchi Nano in yellow or black or PAC-MAN Tamagotchi Deluxe, which includes a yellow PAC-MAN case to protect your black or yellow PAC-MAN Tamagotchi.
Suitable for age 8+ | Available from Amazon and Game.
Sea Monkeys – Magiquarium
Glow in the Dark tank •Includes eggs, food, water purifier, instructions and feeding spoon. •Magnifying lid•For ages 6+ £11.99