Don't fancy cold turkey? Quit smoking while smoking this New Year >>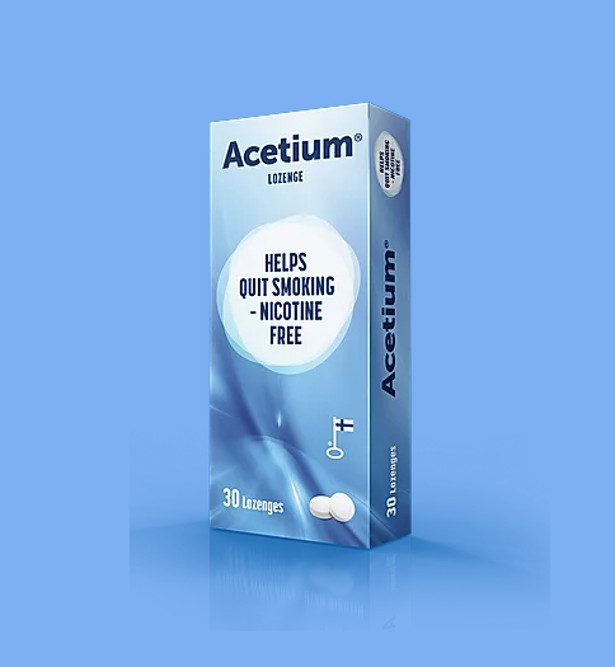 Smoker's delight: new scientific innovation aims to help millions quit smoking while smoking
New lozenge breaks the cycle of nicotine addiction one cigarette at a time
Acetium, the stop-smoking brand on a mission to eradicate cigarettes and nicotine-dependence, has today launched a completely new way to quit smoking – a lozenge that works effectively whilst you smoke to decrease nicotine addiction step-by-step, changing the pleasure of the smoking experience so that you stop for good.
The Acetium lozenge is the first product of its kind that helps you to both kick the smoking habit and reduce nicotine dependency entirely. With Acetium you continue smoking until you feel you no longer want to smoke.
New research from Acetium shows that on average, UK smokers have tried quitting five times, with a third (33 percent) having tried to quit 4-10 times and one in 10 having tried to quit smoking more than 11 times.
Existing non-prescription smoking cessation products on the market fail to help people quit properly as they simply replace the nicotine from cigarettes with another source such as patches, vaping, gum or spray, rather than addressing the ongoing nicotine dependence. In fact, five out of six smokers (84 percent) have tried and failed to stop smoking using quitting aids currently on the market.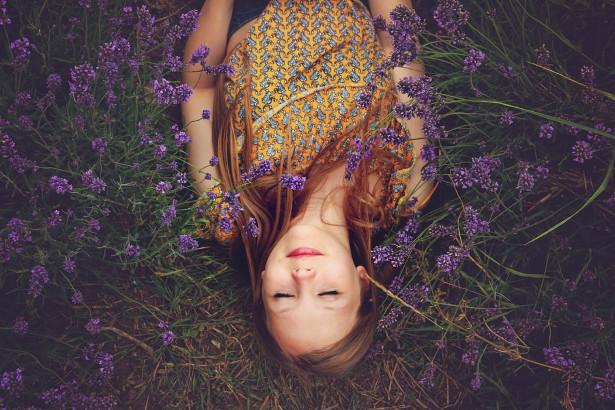 Acetium is different. Acetium has invented a process that makes giving up easier by addressing the entire addiction cycle, removing the reliance on nicotine completely and breaking the smoking habit.
How it works
When you smoke a cigarette, acetaldehyde, the major carcinogen found in tobacco smoke, dissolves into your saliva and enters your digestive system. Acetium lozenges contain a natural amino acid, L-cysteine, which effectively binds the acetaldehyde in your saliva forming a harmless compound that is easily excreted from the body.
An Acetium lozenge removes up to 90 percent of smoke-derived acetaldehyde in saliva and changes the pleasure associated with smoking, eventually making it far less enjoyable and helping you quit properly, for good.
Government research suggests that when it comes to quitting smoking using existing methods, only 10 percent manage to do so within three months. However, when the effectiveness of Acetium was evaluated within two clinical trials, 45 percent managed to quit smoking in an average period of 3-6 months with regular usage.
What's stopping smokers from quitting?
When asked the most difficult thing to overcome in order to quit successfully:
A quarter (25 percent) said staying strong in an environment where other people are smoking
A quarter (24 percent) said breaking their usual smoking routine
A quarter (23 percent) said ignoring the pleasure they get from smoking and the desire to smoke
A fifth (22 percent) said beating the nicotine cravings
Acetium is redefining what it means to quit smoking properly, addressing the entire addiction cycle by breaking the pleasure of the smoking habit and reducing nicotine dependence. With two-thirds of smokers (63 percent) saying they lack control over being able to quit smoking, Acetium puts smokers back in control of the process, enabling them to maintain their normal smoking routine and reducing many of the barriers that prevent people from quitting properly such as cravings, triggers and nicotine withdrawal.
Graham Johnson, Managing Director at Acetium, said:
"We believe it's time for people to give up giving up once and for all. Everyone should get the help they need to quit properly, for good. Most people struggle to quit smoking, making multiple attempts and using products that don't get to the route of the problem, nicotine dependence. With the launch of the new Acetium lozenge we're issuing a rallying cry to smokers everywhere who want to quit for good. Our mission is to eradicate cigarettes and nicotine-dependence and prevent people needlessly dying from smoking-related illness."
Price >> £7.50 for 30 lozenges.