Celebrate Father's Day with a Gift from Paxton & Whitfield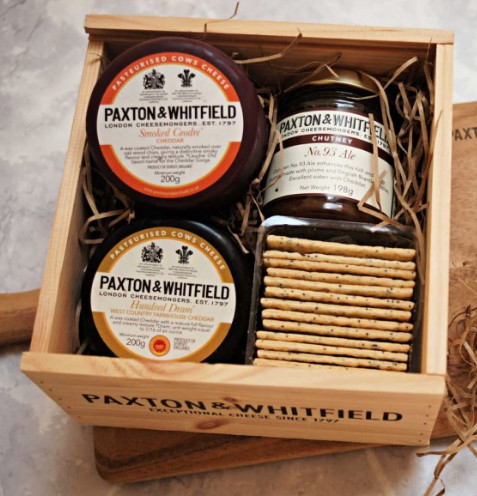 Sunday 21st June is Father's Day this year, so if you're looking for some gift ideas that can be delivered direct to your Dad, then look no further than the UK's oldest artisan cheesemonger Paxton & Whitfield. There is a superb range of cheese collections, accessories and experiences. They include the NEW Father's Day Box of Treats, the NEW & LIMITED EDITION June Treats Box, some tempting cheese accessories or a membership to Paxton's Monthly Cheese Club. With all these on offer, you're bound to find something your Dad will love.
All the items are available from paxtonandwhitfield.co.uk.
Cut Cheese Collections:
NEW Father's Day Box of Treats (£28.00) Two delicious cheeses, biscuits and a tempting chutney to enjoy with them all. They come presented in a stylish and practical wooden hamper box with lid, for use after the treats have been devoured! A perfectly packaged, ready to eat cheese gift for Father's Day.
It contains: A Hundred Dram Cheddar (200g) PDO*; a Smoked Ceodre Cheddar (200g); A punnet of Poppy & Linseed biscuits (75g); and a jar of No. 93 Ale Chutney (105g).
www.paxtonandwhitfield.co.uk/shop/cheese-hampers/fathers-day-cheese-gift?c=81
NEW & LIMITED EDITION June Treats Box for Father's Day (£60.00 -incl. free UK delivery – limited edition of 100 boxes) This box of tempting treats includes the perfect combination of cheese, chocolate and beer. Everything that your Dad could ever wish for.
It contains: Lincolnshire Poacher (250g); Cote Hill Blue (300g); Tunworth (250g); Walnut Oaties (150g); Grantham Gingerbread (115g); Gooseberry Fruit Cheese (120g); No. 93 Ale (500ml); Fig Ball (250g); Charcoal Crackers (80g).
Accessories:
Cheesemongers Favourite Knife (£21.00) A strong and stylish cheese knife with a full tang* stainless steel blade and riveted rosewood handle. The angled and stepped blade is sharpened on both sides for a straight, clean cut. It has the Paxton & Whitfield name etched on one side of the blade. A perfect all-rounder cheese knife that comes presented in a Paxton & Whitfield branded box. The perfect gift for Dad.
www.paxtonandwhitfield.co.uk/shop/homewares/cheese-knives-knife-sets/paxtons-cheesemongers-favourite-knife-cheese-knife?c=11
Cheese Knives – Set of Two (£39.00) A set of two cheese knives with full tang* stainless steel blades and riveted rosewood handles. The soft cheese knife has holes in the blade to ease cutting through the stickiest of cheeses. The all-purpose cheese knife has a stepped blade to help cut through all styles of cheese for a clean cut. The words Paxton & Whitfield are etched on both blades and they come presented in a Paxton & Whitfield presentation box. A beautiful gift for Dad to keep and re-use for many years to come.
www.paxtonandwhitfield.co.uk/shop/homewares/cheese-knives-knife-sets/paxtons-cheese-knives-set-of-two?c=11
*Full Tang: means the blade is made from one piece of metal that runs from the tip of the blade to the end of the handle. A fully tang blade adds weight, strength and durability to a knife, giving it a superior construction, improved leverage and better balance.
Cheese experiences:
Paxton & Whitfield's Cheese Club (Bronze Membership – £120.00 for three months) If your Dad enjoys his cheese and wants to find out more about them then this monthly cheese delivery is a must. As a member, he will receive four carefully selected cheeses in peak condition, chosen for the season. The selection is sent by overnight courier leaving on the second Wednesday of each month to arrive on the Thursday.
www.paxtonandwhitfield.co.uk/shop/cheese-club/bronze-membership-cheese-club?c=17
* PDO – Protected Designation of Origin, for products that are produced, processed and prepared within a particular geographical area, and with features and characteristics that must be due to that area.
Craft Beer of the Month Club (The most popular beer club in the world!)
www.amazingclubs.com/beer.html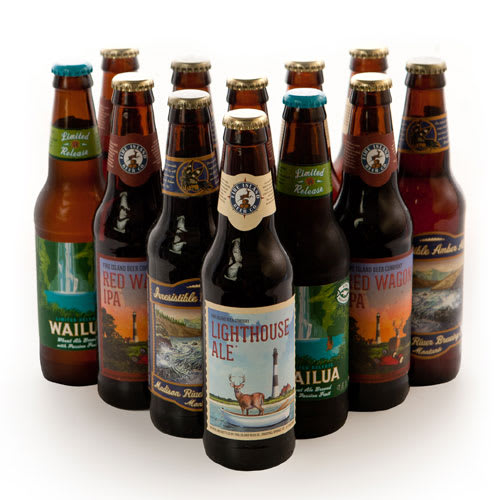 As the largest beer of the month club in America (and the world), we deliver the country's best craft beers each month right to your door. From IPAs and Belgium Wheats to Hefeweizens and hopped-up Ales, the beer lover on your list can experience all kinds of specialty beers without leaving home. Each shipment includes 4 different beers from 2 different breweries along with a detailed description of each selection. Plus, we'll also include our beer lover's newsletter with fun facts and background info on each selection. Oh, and as the buyer, you'll enjoy FREE SHIPPING on every gift.
Starting at $39.95/month with Free Shipping + Free Gift Announcement
Stryde is an immersive cycling experience offering a new at-home bike and app and is an ideal Father's Day gift for staying active while staying indoors.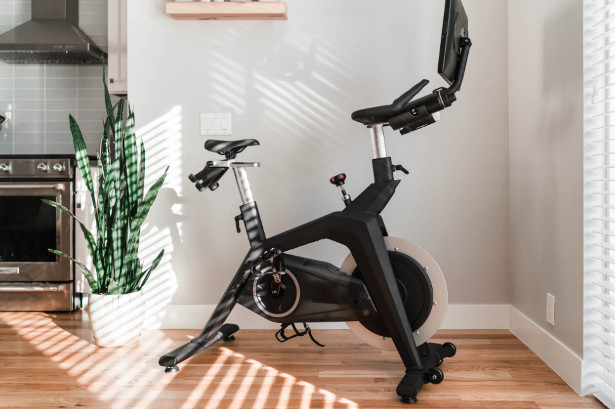 www.strydebike.com
This cutting edge fitness medium provides access to cycling classes from the best independent fitness studios in the comfort of home. Through May, Stryde will be donating 100% of their app revenue to support their professional fitness partners adversely impacted by COVID-19. A Stryde bike is $1,550 and the Stryde app can be used with or without a Stryde bike and a subscription fee is only $29.99 per month. With the app alone, riders can take their favorite classes on any stationary bike and enjoy expert fitness instruction.
Clear Collective
Eco-friendly Australian Made masks for travel & lifestyle gift for Dads.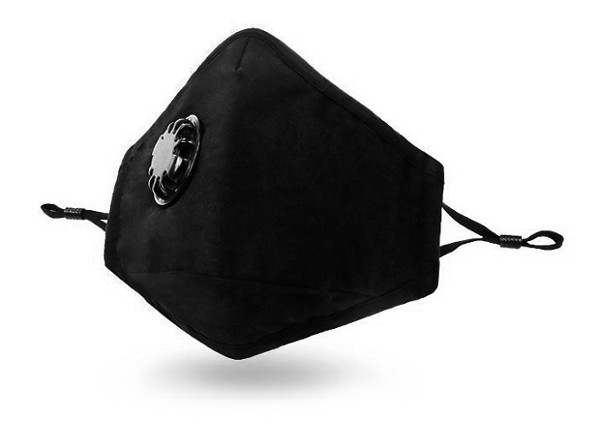 A range of popular colours & styles which Dads love such as black, Breton prints & classic colours.
www.clearcollective.com.au/collections/adult-masks
BBQ t-shirts – the ideal gift for a Dad on Father's Day!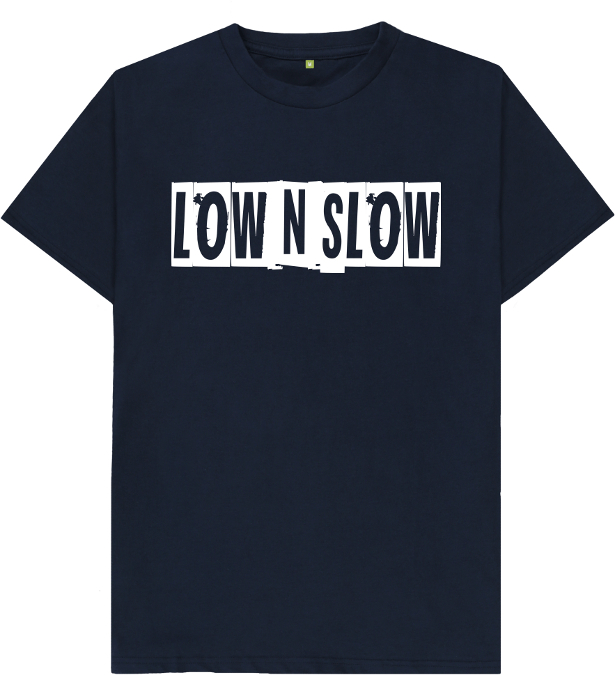 Introducing yardRobe. T-shirts designed by Alex, a Bristol based Dad of one and BBQ enthusiast, who was frustrated with substandard BBQ apparel. yardRobe aims to elevate the BBQ clothing scene from tee's with innuendo based humour to beautifully designed and made BBQ t-shirts you can wear with pride.
yardRobe
yardrobe.co.uk/
T-shirts start at £19
Printed in the UK on organic cotton
Father's Day Gifts from Sony
Top tech to brighten Dad's day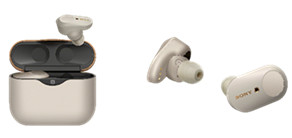 WF-1000XM3 Wireless Noise Cancelling Headphones
The ultimate escapism for Dad to enjoy tunes in peace and quiet
Sony's stylish and industry-leading headphones are the perfect gift for Dads looking for some 'me time.' These truly wireless WF-1000XM3 in-ear buds offer premium, high-quality sound so listeners can enjoy their favourite songs.
The headphones feature the HD Noise Cancelling Processor QN1e, that is an audiophile's dream, accomplishing stunning sound with minimal distortion. And, Sony's unique Quick Attention mode allows users to communicate without removing the headphones, simply by holding their hand next to the right ear, whilst Adaptive Sound Control automatically adjusts ambient sound to your surroundings.
The wireless design also allows users to move freely without the nuisance of getting tangled in wires and are specifically designed for improved comfort and stability in the ear – perfect for the daily commute. For those Dads who prefer to stick to tradition, the WF-1000XM3 headphones can also be connected to Hi-Fi systems using the built-in phono EQ wires.
Truly noise-cancelling
24-hour battery life
Modern classic design sits perfectly in your ears
SRS-XB402M EXTRA BASS™ Amazon Alexa Built-in BLUETOOTH® Speaker
Get the party (and dad dancing!) started with this powerful speaker
Give Dad the gift of music with deep, resonant bass to create the ultimate listening experience that he will not forget. By enhancing lower frequencies, this speaker is perfect for listening to tunes and thanks to angled speaker units, sound has never been more powerful, with greater clarity so you never miss a beat. With LIVE SOUND mode, multi-colour line lights and a flashing strobe that syncs to the beat, this speaker will have Dad on his feet in no time.
Use your voice to ask for your favourite tune, with in-built Amazon Alexa
With Spotify Connect you can stream your playlists, favourite artists, or podcasts in just a few easy steps
PS-LX310BT Turntable with BLUETOOTH® connectivity
Pay homage to vintage records with this stylish modern turntable
Whether revisiting old records or building on a collection with new releases, transport vinyl into the present day with the new Sony PS-LX310BT turntable. The turntable fuses the much-loved quality sound of vinyl with the convenience and flexibility of connecting via Bluetooth® to a wireless device. Utilise Sony's speaker range to wirelessly recreate classic vinyl tones in today's connected home and dig out Dad's favourite 7" singles and 12" LPs to spin on Father's Day.
Experience high quality vinyl sound on any wireless speaker, soundbar or headphones with BLUETOOTH® capabilities
Quality build for balanced and stable sound
Stylish and premium design to suit any living space
RX100 VII Compact Camera, Unrivalled AF
For Dad to capture all the important family memories wherever he goes
Sony's RX100 VII camera is the first of all the RX100 models to include a mic input, which combined with the tilting screen, make it a great choice when vlogging about your recent trip away. Its extensive zoom, impressive image quality and versatility for both still images and video make it an ideal choice for capturing daily life, cityscapes, portraiture, sports, wildlife, and everything in between.
Touch screen for smooth operating
The high-resolution, LCD monitor tilts upwards by 180° and downwards by around 90°, making it easy to frame selfie shots
α6100 APS-C camera with fast AutoFocus
The perfect present for photography fans
The a6100, with its Creative Style feature, is the ideal gift for those looking to get arty with their photography. The "Vivid" or "Portrait" setting allow users to create a specific look, and fine-tune an image's exposure, contrast, colour saturation and sharpness. What's more, the Picture Effect setting provides effects like "Partial Colour" and "Miniature", which add creative flair to your shots. The camera captures split-second action and delivers beautiful images even in difficult settings, for stunning still shots and high-resolution 4K movies, wherever you may be.
Capture perfect pictures of your pets with Eye Auto Focus for Animals
180° tiltable LCD touchscreen allows for easier self-portraits and high- and low-angle shots
Xperia L4 -6.2″ 21:9 Wide display | Triple camera
Ideal for staying connected with Dad
The Xperia L4 is the ideal entry-level smartphone to help you keep in touch with your loved ones throughout the day. The newest model in the L series has a sleek stylish design which fits perfectly in your hand, so Dad can carry on browsing in comfort. Benefiting from a 21:9 Wide 6.2" display, the Xperia L4 lets you see more but scroll less, perfect for those Dads who can't get enough of browsing. Sony's multi-window UI allows you to run two apps simultaneously, and the Side sense function lets you switch between your favourite apps effortlessly. For those who are constantly on the move, there is also a large 3580mAh battery to keep you connected even during a busy day.
Sleek 21:9 Wide 6.2" display for more browsability, multi-tasking productivity, as well as wide angle entertainment
First L series model to have a triple camera for creative expression
Browse all day with a large 3580mAh battery with fast charging support
Appendix:
WF-1000XM3 – Wireless Noise Cancelling Headphones
Digital Noise Cancelling with HD Noise Cancelling Processor QN1e and Dual Noise Sensor Technology
Truly wireless design with BLUETOOTH® wireless technology
Up to 24 hours of battery life for all-day listening
Simultaneous stable Bluetooth connection for reduced latency
Quick Attention function lets you chat easily without removing your headphones
Price: £220 / €250
SRS-XB402M EXTRA BASS™ Amazon Alexa Built-in BLUETOOTH® Speaker
EXTRA BASS™ sound with LIVE SOUND mode
Amazon Alexa built-in
Boost your party with line lights and flashing strobe
Waterproof and dustproof (IP67 rated)
Up to 12 hours of battery life / EXTRA BASS™: Up to 11 hours
Price: £250 / €279
PS-LX310BT Turntable with BLUETOOTH® connectivity
Easy BLUETOOTH® connectivity
Supports phono and line output thanks to built-in Phono EQ
Two operating speeds: 33⅓ and 45rpm
One-step auto play for simple operation
Newly designed tone arm for rich, clear playback
Price: £230 / €269
RX100 VII Compact Camera, Unrivalled AF
ZEISS® Vario-Sonnar T* 24-200 mm F2.8-4.5 high-resolution zoom lens
0.02-sec. AF, 357 focal-plane phase-detection and 425 contrast-detection AF points
Real-time Tracking and Real-time Eye AF
Up to 20fps Blackout-free Shooting with AF/AE tracking
4K HDR (HLG) recording, mic input, 180-degree flip touch screen
Price: £1299 / €1,300
α6100 APS-C camera with fast AF
Fast 0.02 sec. AF, with 425 phase-detection AF points
High-resolution 4K movie recording
24.2-megapixel Exmor CMOS sensor
Real-time Tracking, Real-time Eye AF, Eye AF for Animals
180° tiltable LCD touchscreen for easier self-portraits and high- and low-angle shots
Price: £749 / €849
Xperia L4 -6.2″ 21:9 Wide display | Triple camera
21:9 Wide 6.2" display
Slim design for comfortable operation
Multi-window feature and Side sense for easy operation
Triple camera for a variety of shooting scenarios
Long lasting battery for reliable performance
Price: £169 / €199
About Sony Corporation
Sony Corporation is a creative entertainment company with a solid foundation of technology. From game and network services to music, pictures, electronics, semiconductors and financial services – Sony's purpose is to fill the world with emotion through the power of creativity and technology. For more information, visit: www.sony.net/
For the Cheesy Dad: The Cheese Geek

www.thecheesegeek.com/collections/cheeseboxes
Put a cheesy grin back on Dad's face with a subscription to Cheese Geek – seasonal British cheeses delivered direct to his door. This Father's Day, they set up the perfect cheese box for the dads combining their carefully curated cheeses with the latest Wild Beer. Sourcing cheese direct from the finest small batch producers it gives the consumer access to world class cheese that cannot be sniffed out in the supermarket. Their very easy to use website offers exceptional service by allowing you to choose, order and enjoy your cheese within 24 hours.And because one delivery is never enough, The Cheese Geek offer a subscription service whereby on a monthly, bi monthly or quarterly basis you can receive 'The Jimi' 4 – 6 perfectly balanced cheeses that will be sure to put a cheesy grin on your face. Subscriptions can also be gifted via 'The Elvis' box – a selection of 4-5 well balanced cheeses that can be bought in 3, 6, 9- and 12-month batches, making The Cheese Geek an ideal gift for Dad this Father's Day.
Mens Society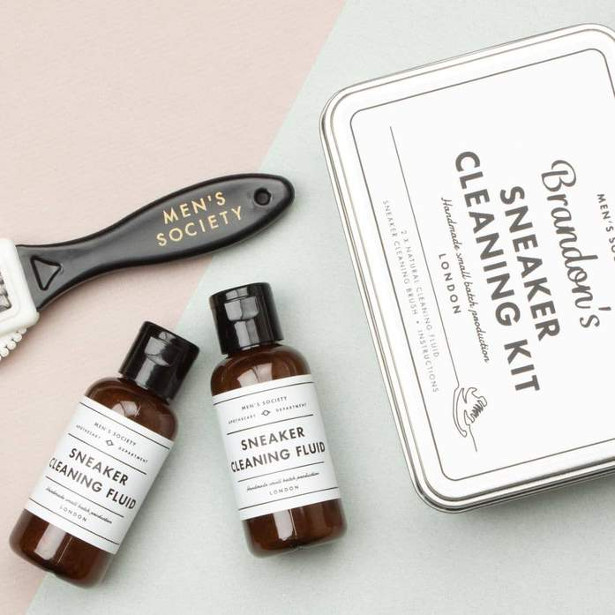 For the hip dad : Personalised Sneaker Cleaning kit
www.menssociety.com/collections/sports-gifts-for-men/products/sneaker-cleaning-kit?variant=21736822020
Dad Bike kit
www.menssociety.com/collections/gifts-for-dads/products/my-daddys-wheelie-cool-bicycle-kit?variant=33138003537
Or even MAMIL – for dad's that love lycra and cycling!
www.menssociety.com/products/middle-aged-man-in-lycra?variant=13675569873001
& beard grooming kits as dad's are growing their beards so much more now in Lock down:
www.menssociety.com/products/beard-grooming-kit?variant=13145000388
Father's Day is fast approaching and having exhausted the usual go-to gifts, perhaps something a little more inspiring is in order. Fender has a fantastic selection of products sure to make any tech-obsessed dads happy; from beginner to expert guitar players and those who have yet to learn how to play, there's plenty for tech-y fathers to have a play with.
Fender has curated their favourite recommendations to make sure Dad is taken care of on his special day – from electric guitars and amps to their online learning platform, Fender Play.
Something Different for Dad This Father's Day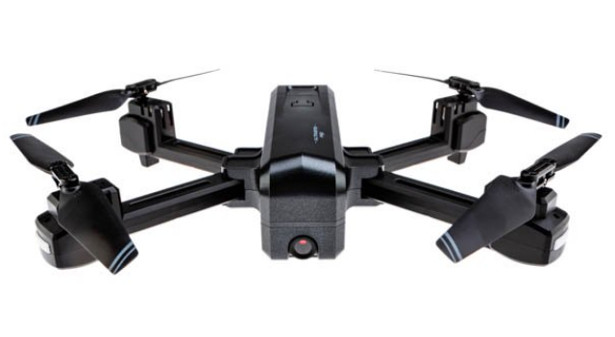 Finding the right gift for Father's Day can be a daunting task but TV shopping channel, Ideal World has compiled a selection of fun gifts to help make choosing that little bit easier.
All items listed below can be purchased online at idealworld.tv.
Young at heart
Ideal World has a range of top tech toys that will be sure to keep dads (and the rest of the family!) entertained all summer long:
Ultimate PRO High Performance Folding HD Camera Drone, £149.99
Dad can take to the skies with this amazing drone which reaches distances of up to 250m! With auto take-off and land functions, the device captures in-flight moment with its HD pro camera which comes with 16 different view options. The set-ups include the ability to include phone cameras, giving three pictures in one – the view from the phone, front camera and back camera.
Hover Blast 3-in-1 Air, Land and Sea Drone, £29.99 – This intelligent drone will take dad across air, land and sea for the ultimate ride! Its six-axis gyro stability and speed control makes it perfect for beginners. Pro fly mode soars through the sky while hydro blast hovers across water and hover drive flies along the ground. Dad can choose to either show off his skills and perform 3D tricks and flips or let auto direction take him for a smooth, effortless flight. The drone's auto return function means it will always come back, giving greater peace of mind, wherever Dad goes.
Flexi Drone Elite, £19.99 – Featuring auto direction and designed with six axis gyro stability, this drone is perfect for newbies, as it will continue to follow the direction of the controller no matter what way it is facing. It also uses auto and one key return, so Dad never has to worry about losing the drone when out and about. Soaring at racing speed, this drone is made with a crash resistant cage to help reduce the risk of damage, so Dad can get straight back to the great outdoors.
Fun fashion
Ideal World offers a range of all-occasion fashion and these fun items from the current collection Dad will be sure to love:
Stay Fresh Men's Retro Games Socks £7.25 – perfect for retro gamer dads, each pair of socks has a different video game design. Each pack comes with seven socks, size 6-11.
For bike-loving dads, these two bicycle t-shirts are the perfect choice. The Joe Browns Dripping Bike Tee, £19.99 comes in a bright statement pink colour, a distinctive graphic and plenty of attitude – all the right ingredients for a fun-filled summer. Alternatively the Trespass Men's Bonnhilly T-Shirt, £8.08 is a more simple choice and available in either black or navy.
Coffee lovers
Help give Dad an extra spring in his step each day with the gift of coffee!
Beko CEG5331X Stainless Steel Bean To Cup Full Automatic Espresso Coffee Machine with Milk Cup, £299.99 – This automatic espresso m achine will let Dad start his morning right, with pre-programmed coffees, a rich cappuccino and latte macchiato, already loaded in for when life gets extra busy. Dad can choose between a classic espresso or lungo and his desired strength with the handy integrated milk frother. The machine also features a generous 1.5L water tank, height adjustable spout for the whole family's own mugs and smart touch controls, including quick clean. Indicators like low water and a descaling warning help keep the machine in tip top shape.
Roastology Coffee Hamper Bag, £24.99 – an ideal-lift for all coffee-loving dads, each hamper bag contains a 250g bag of Roastology Cooling Towers ground coffee, 40 40 Teaology Premium East African English Breakfast tea bags, 50 Lotus Caramelised Biscuits and an 8oz Roastology Reusable Keep Cup.
And finally, for the dad who has everything!
If your dad is extra tricky to buy for why not go all out and get him the iconBIT Mekotron Hoverboard with Kato Go Cart Attachment, £204 so he can speed away in style! Designed with dynamic stabilisation, this board responds to the rider's body, moving forward or backwards as they lean to keep them balanced and on the go. It features sturdy 6.5in wheels, gyroscope and acceleration sensors and a low carbon footprint, making it the perfect choice for riding around the block. The board also determines the rider's centre of gravity for greater stability, allowing them to spin, move left, right and much more at a range of up to 20km per single change.
Give dad the gift of unlimited magazine reading this Father's Day
Readly digital magazine subscription makes the perfect gift
With a growing need for distraction, entertainment and information at home, a subscription to digital magazine app Readly can make the perfect gift for your dad this Father's Day – where they can access and instantly read magazines on their smartphone, tablet or laptop.
Magazine reading at home can help to keep us informed as well as inspire, entertain and motivate us during these changing times. With almost two thirds of the population finding that reading helps them to relax, the latest research from Readly has also revealed that over half the nation is turning to reading for escapism, as well as to learn something new.*
With Readly offering unlimited "all-you-can-read" access to nearly 5,000 national and international magazines in one app – there's something for everyone. Your dad can sink into the magazine world, specifically catered to the activities they love, as well as explore interests that they've never had time to develop in the past. There's all the latest issues and back issues too, and with Instant Articles highlighting specific articles based on their interests, there are endless hours of reading to be had. And because Readly gives users five profiles per household, the whole household can benefit from the gift too!
Whenever your dad has a free moment,there's a title for him via the Readly. And if he wants to properly shut down without wi-fi, he can download up to 500 magazines and read them in the offline mode wherever he may be.
The Readly giftcard has options to suit every gift budget tis Father's Day:
1 month – £7.99
3 months – £23.97
6 months – £47.94
Readly is the ultimate gift to make your free time count. With over one million app downloads, more than 83 million digital magazine issues were read on Readly in 2019.
Visit www.readly.com for further information.
Backyard bunker garden sheds to save your life
With summer comes storms where will you go when the wind blows?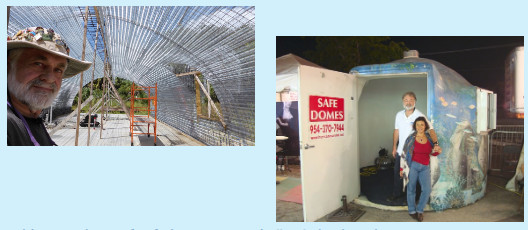 www.facebook.com/RealDavidPressler Facebook
www.linkedin.com/in/therealdavidpressler/ Linkedin
As a firefighter for Miami Dade County during Hurricane Andrew David Pressler saw the need for more safe rooms and stronger construction so designed the portable tornado proof backyard storage shed called safedome. 10 feet in diameter 9 feet high weighs 8 tons Miami Dade County Florida and Department of Defense certified. Used everyday for storage, cabin, garage and a place of refuge to save your life! Next evolution in backyard storage sheds.
Currently offering indestructible home 5293 Basket Street North Port, Florida no homeowners insurance no banks.
www.safedomes.com
Slinger Bag
www.slingerbag.com
The Most Portable Tennis Ball Launcher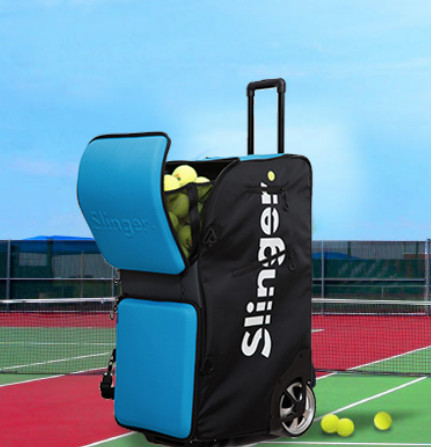 This Father's Day, Slinger Bag – the most portable tennis ball launcher ever – would be the perfect gift for fathers who enjoy tennis. Slinger Bag is a lightweight, portable tennis ball bag which can also be used to launch tennis balls. Slinger Bag can be rolled from place to place on its wheels and can fit easily in the trunk of your car. It can be set up to launch balls within 1 minute. This bag is very versatile – it can store and transport 72 tennis balls, your wallet, your keys, towel and water bottle. It can even charge your cell phone! Sold at 50% of competitor prices, this bag is the ideal launcher for players of all ages and abilities. You can find more information about Slinger Bag at www.slingerbag.com.

Let us introduce You to Some Fragrant Summer scents! Eau de parfum, room fragrance sprays, essential oil diffuser blends and hand sanitizer made with organic 190-200 proof alcohol. www.pinkmahoghany.com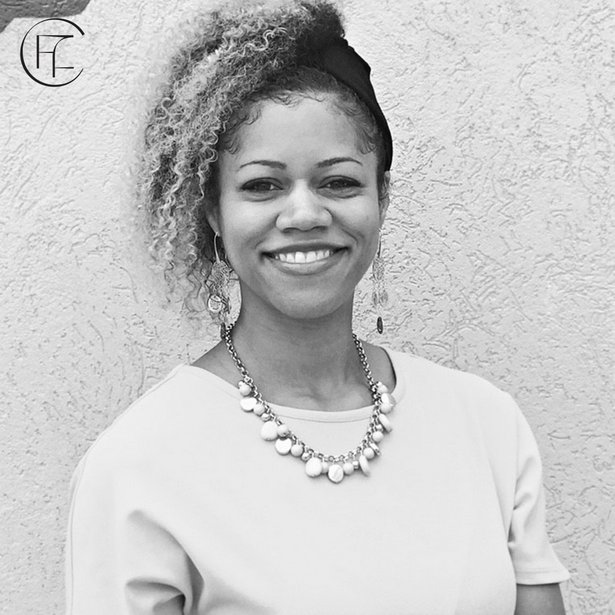 Pink Mahoghany provides scented complements by way of eau de parfum, room fragrance sprays, essential oil diffuser blends and hand sanitizer made with organic 190-200 proof alcohol.
With summer quickly approaching and countless people wanting to get physically fit, focusing on that goal is often challenging due to other obligations that often take our mind off the main objective.
The Pink MahogHany brand, is a niche fragrance house that specializes in setting individuals up on fragrant courtships that blossom into faithful, long-term relationships. With their essential oil diffuser blends and roll-on options available, Pink Mahoghany aims to promote laser-like focus and concentration.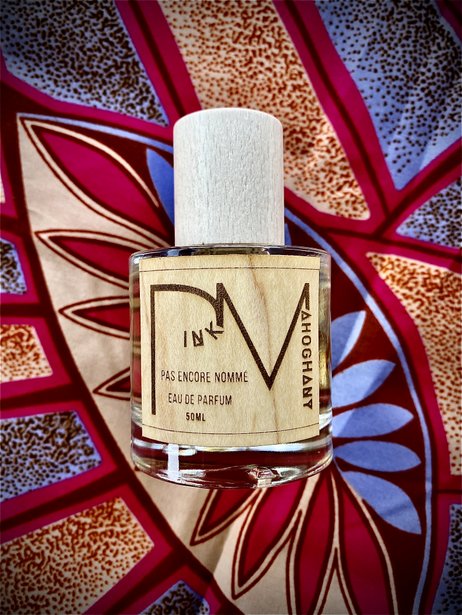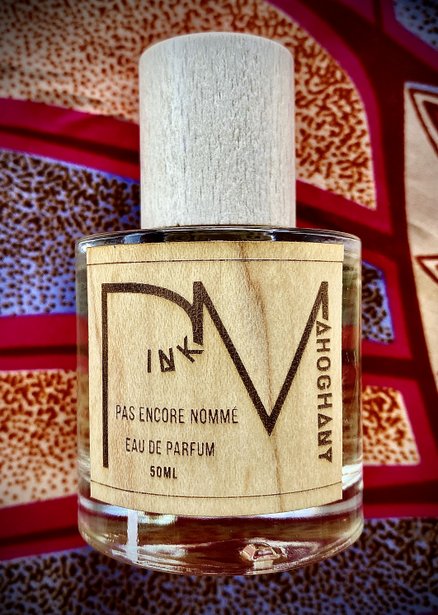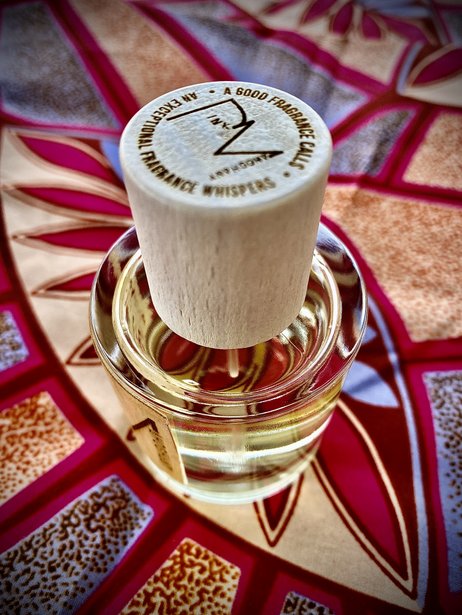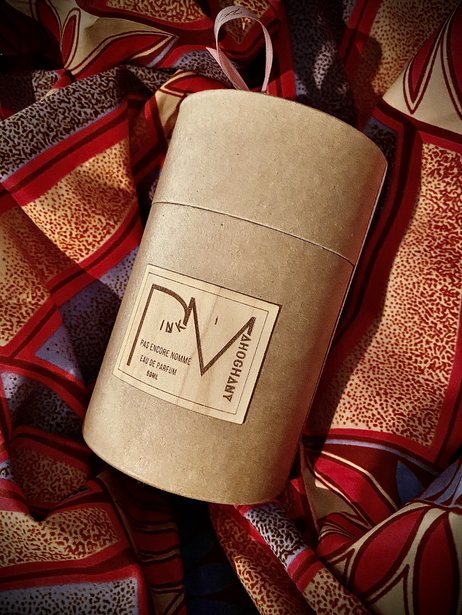 Men's Luxury CBD Products to nourish your skin and soothe your soul > Beard Buzz, Body Buzz and Baller Buzz www.thebeardbuzz.com
Men's luxury CBD products to nourish your skin and soothe your soul. Great for pregame anxiety and primo beard care and a salve ( baller buzz) to help those after games ache's and pains. The www.thebeardbuzz.com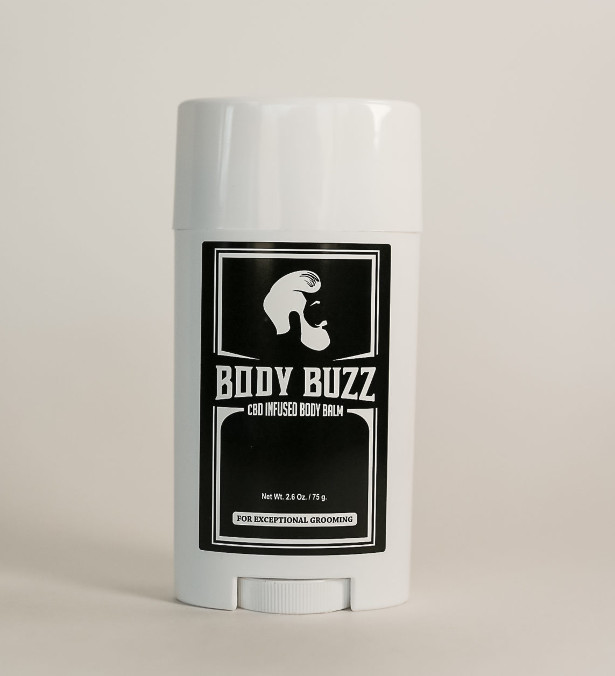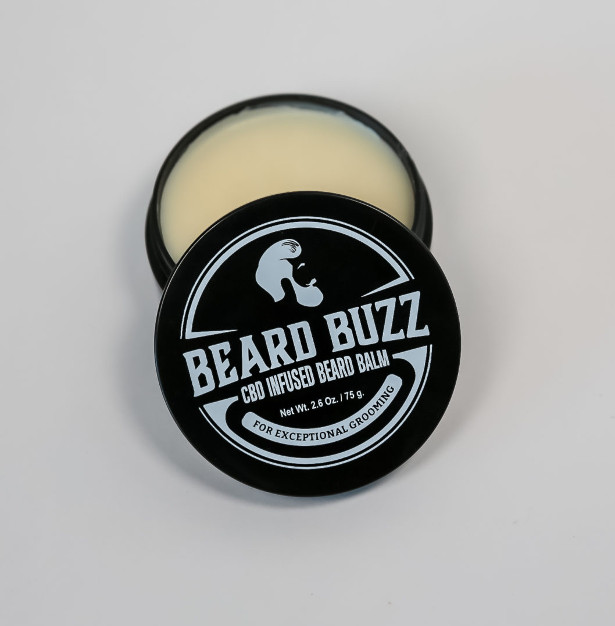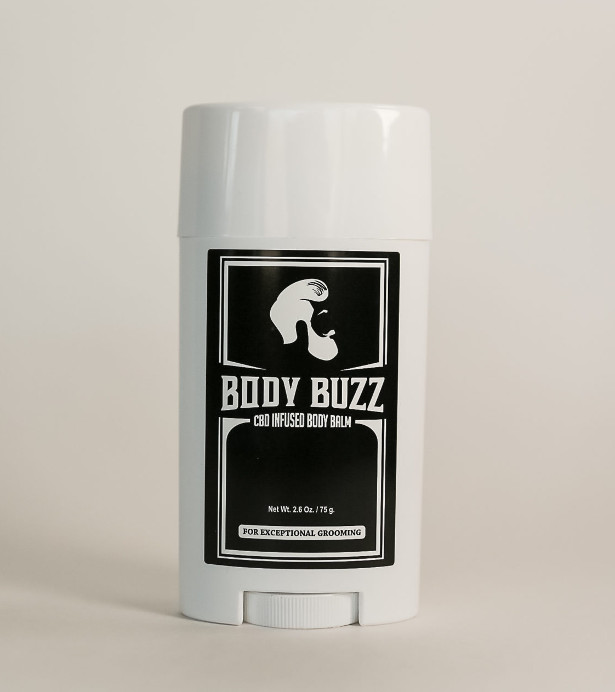 Eleanor's Cookies – have a subscription gift box option – every month a different (or classic) chocolate chip flavor! It's perfect for the person who has everything! It's great for Father's Day gifts, Grandfather's, kids away at college, new moms, everyone loves chocolate chip cookies! Please take a look at their website: www.eleanorscookies.com.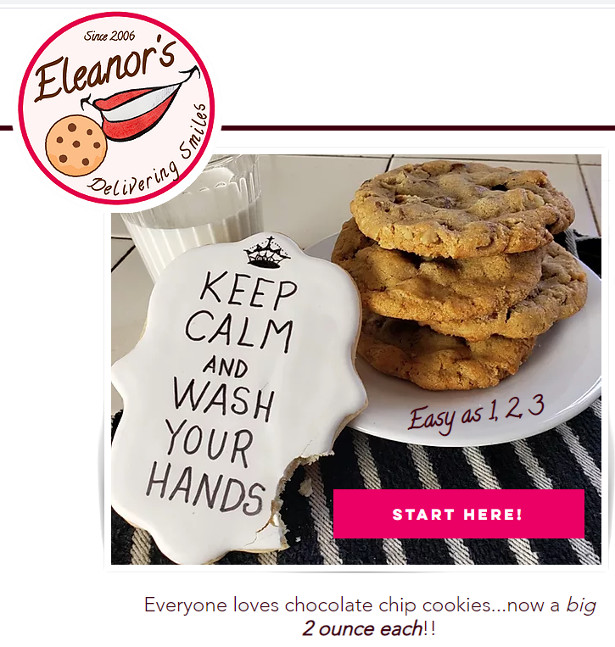 Prices starting at $59 – $300+ depending on how many cookies per month, choice of how many months
Personalized with a message cookie
Memoir for Me, a Chicago-based company capturing the life stories of our loved ones through personal interviews and creating beautiful keepsakes for families. They believe that everyone has a story, and they also know that dads can be hard to shop for!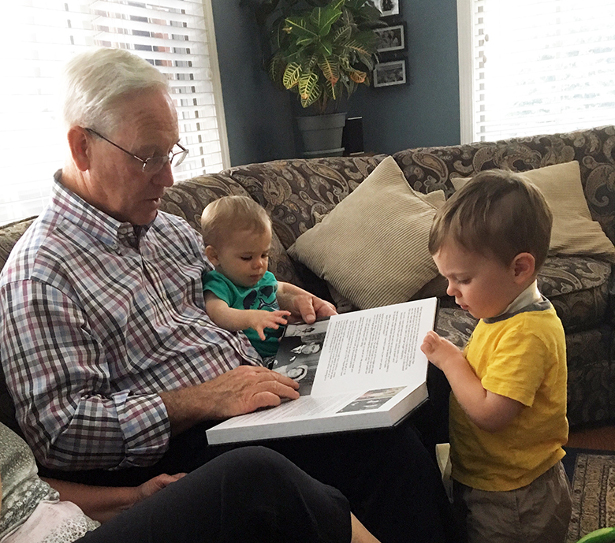 They make personal connections with their clients and offer in-person interviews whenever possible.
www.memoirforme.com
www.memoirforme.com/gift-options
Memory Frames: www.memoirforme.com/product-page/memory-frame-2-window
Fish Hippie Runnel Performance Polo ($75.50)– Part of Fish Hippie's new Spring 2020 line, the Runnel Performance Polo is a breathable, versatile shirt that can be worn anywhere from the beach club to the boat. Built for any occasion, the soft and light fabric is outlandishly comfortable, and performs to the highest standard due to it's 4-way stretch technology.
www.fishhippie.com/products/runnel-performance-polo?variant=31122045173833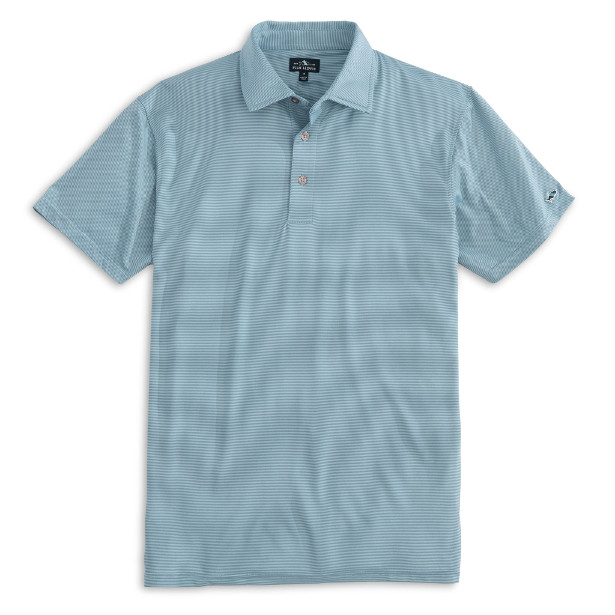 Gadget Guard has a new phone case that blocks up to 96 percent of RF radiation that's emitted from your phones.

This case meets a big demand after recent reports showing cellphones are giving off more radiation than what the government considers to be safe.
www.gadgetguard.com
Note for clumsy phone users like me: the slim case can handle a 4-foot fall, the rugged case withstands a 10-foot drop.
ZELLA, a Preventive Health Travel Company located in Miami, Florida.


ZELLA offer a sophisticated, life changing addition to any travel experience: a Wellness Check-Up valued at over fifteen thousand dollars for less than a third of that price. Outperforming any executive health program or physical exam covered by insurance, the Wellness Check-Up is a complete head-to-toe evaluation done in 5-6 hours in one privileged location during one appointment. With significant incentives for a tax-free getaway, it has never been easier to make one's annual health maintenance a seamless and integral part of their next vacation or travel experience.
How It Works:
Clients choose between two booking passes (Signature or Elite), with each pass unlocking unique privileges, such as unlimited booking changes and transfers to family, friends, and colleagues for a period of up to one year.
Everyone loves giving and receiving thoughtful and meaningful gifts, like wellness and travel. Their product combines both in one go.
You can see our beautiful catalog of services for more information:
www.zellamedicaltravel.com/catalog-of-services/