So Good For Athletes… Potter's Herbals, Activflex / Muscle Rub Gel & Comfrey Oil !
Actiflex (which supports normal bone and cartilage function and helps maintain joint flexibility)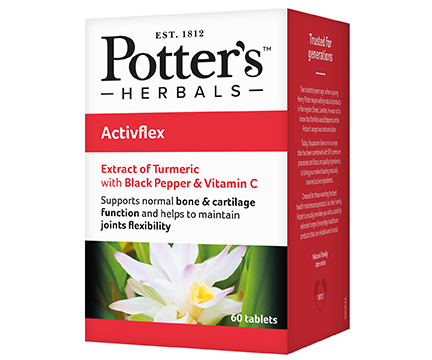 Muscle Rub Gel (which helps stimulate peripheral circulation for healthy skin and provides a soothing and revitalising effect)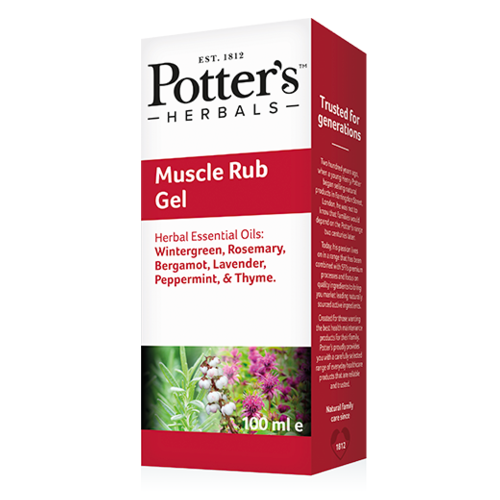 Comfrey Oil which is a herbal massage oil.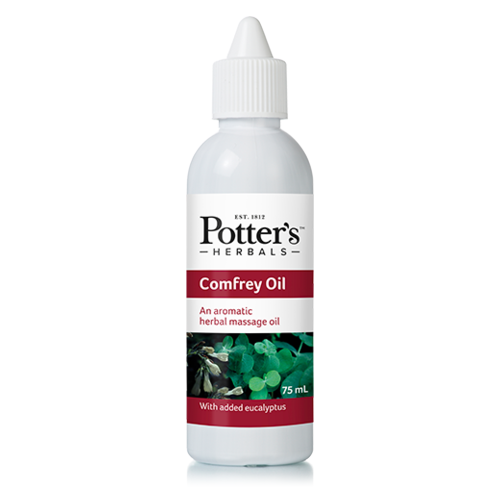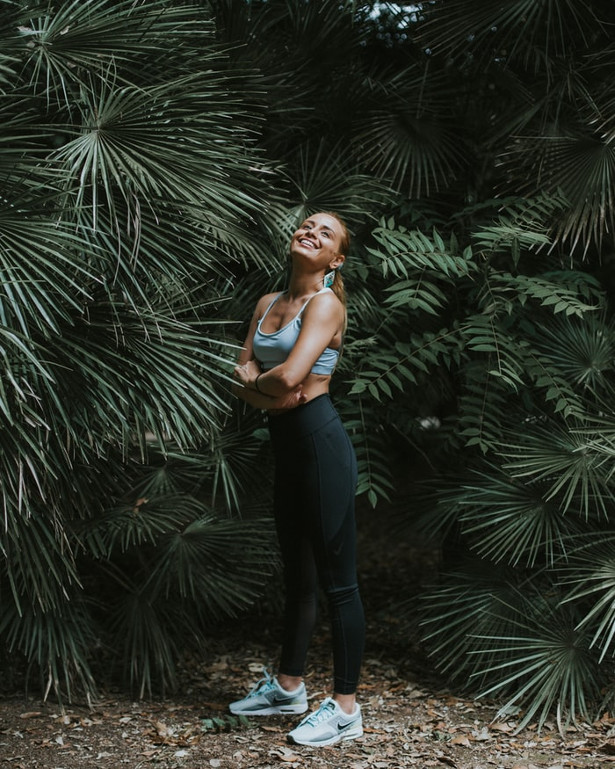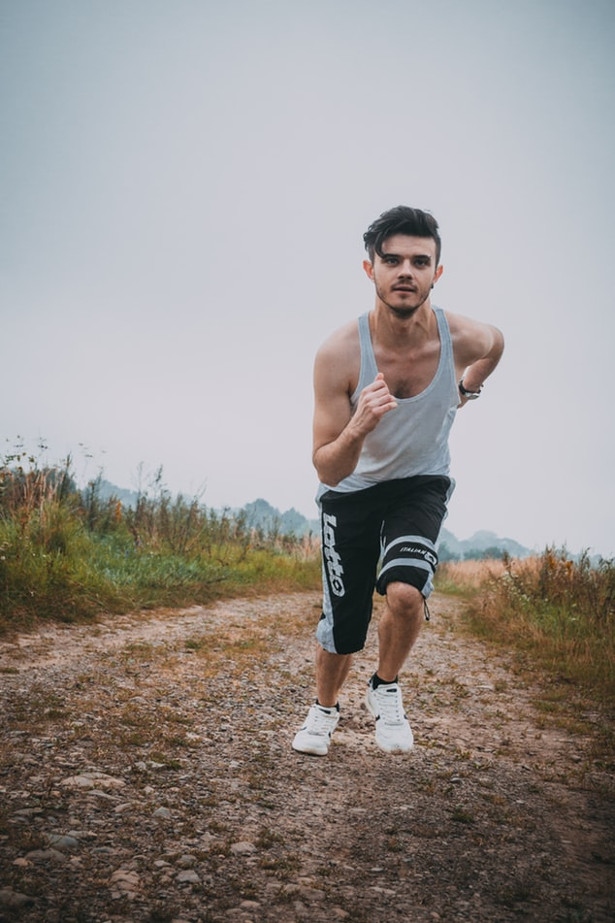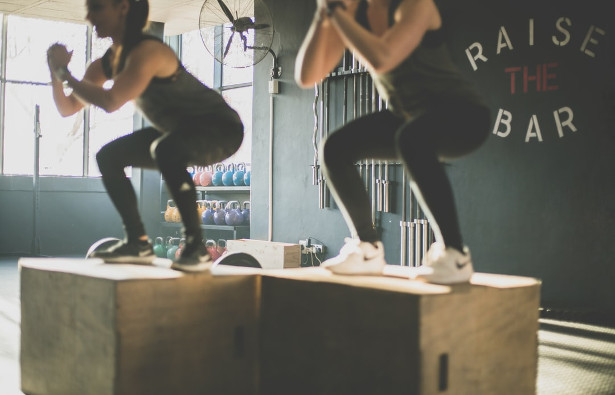 Original Vegan Hemp company Yaoh – Extensive New Range of Bodycare Now Available! See them at Plant Powered Expo 2020 !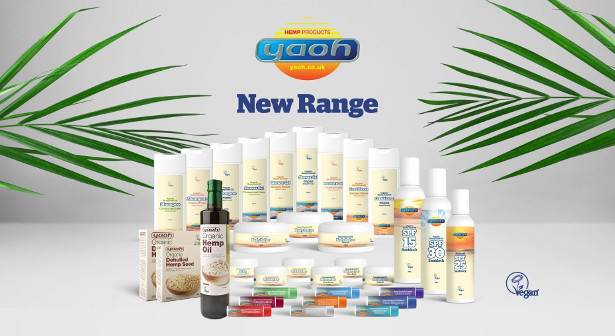 FACEBOOK | TWITTER | INSTAGRAM
One of the UK's original hemp companies Yaoh, founded back in 2002 in Bristol, has recently launched a number of new vegan hemp products, including a new SPF-25 sunblock, a new Body Butter range as well as a number of new exotic flavours for its Lip Balms, Moisturisers, Shampoo, Shower Gel and Conditioner:
Natural SPF-25 sunblock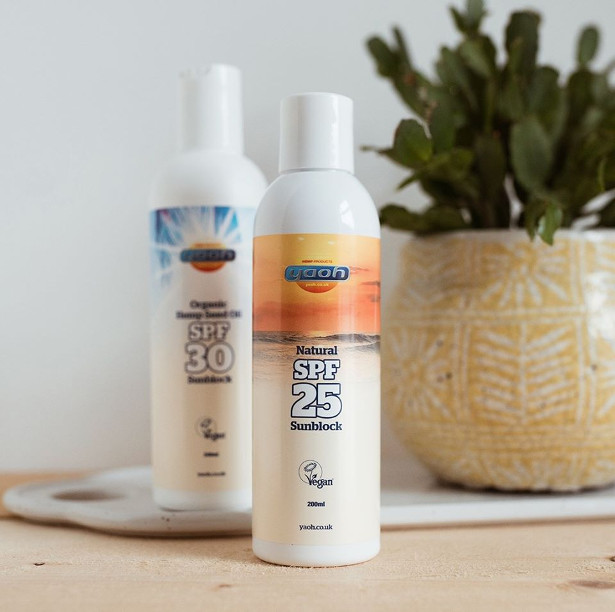 Yaoh's new sunblock is a cutting-edge product containing non-nano Zinc Oxide as its active ingredient, giving a complete UVA and UVB protection, ideal for all skin types and excellent for children and those with sensitive skin.
RRP: £11.99
Body Butter
Yaoh Hemp Seed Oil Body Butter combines the moisturising and rejuvenating qualities of organic hemp seed oil with herbal extracts and coconut & lime fragrance / fruit essences to create an invigorating and refreshing body butter. Ideal for dry and sensitive skin.
Flavours: Original, Coconut & Lime, Tropical Fruits
RRP – £11.99 each
Lip Balms
Yaoh Hemp Seed Lip Balm is a luxurious vegan balm made with candelilla wax, rich in organic hemp seed oil, & great for protecting and repairing damaged lips.
New flavours: Bubblegum, Caribbean Breeze, Natural, Watermelon
Existing flavours: Blueberry, Coconut, Mango, Spearmint, Strawberry & Cream
RRP – £2.95 each
Moisturisers
Yaoh Hemp Seed Oil Moisturiser combines the moisturising and rejuvenating qualities of organic hemp seed oil with herbal extracts / floral extracts / essential oils / coco bean butter to create an exotic moisturiser. Ideal for dry and sensitive skin.
New flavours: Deep Forest, Summer Breeze, Tropical Fruits
Existing flavours: Original, Coco Bean
RRP – £6.99 each
Healing Salve
Yaoh Organic Hemp Seed Oil Healing Salve contains a high concentration of hemp seed oil, plus the addition of healing herbs like calendula, comfrey, elder and yarrow, making this ointment ideal for any skin complaints, ranging from tattoos to nappy rash. It can also be effective in treating more severe skin complaints.
RRP – £6.99 each
Shampoo
Yaoh Hemp Seed Oil Shampoo combines the moisturising and rejuvenating qualities of organic hemp seed oil with extracts of rosemary, lavender and peppermint plus other natural fragrances to create an invigorating and refreshing shampoo.
New flavours: Coconut & Lime, Tropical Fruits
Existing flavour: Original
RRP – £5.99 each
Shower Gel
Yaoh Hemp Seed Oil Shower Gel combines the moisturising and rejuvenating qualities of organic hemp seed oil with essential oils of rosemary, lavender and peppermint plus other natural fragrances to create an invigorating and refreshing shower gel.
New flavours: Coconut & Lime, Summer Breeze
Existing flavour: Original
RRP – £5.99 each
Conditioner
Yaoh Hemp Seed Oil Conditioner combines the moisturising and rejuvenating qualities of organic hemp seed oil with extracts of rosemary, lavender and peppermint to create an invigorating and refreshing conditioner.
New flavour: Summer Breeze
Existing flavour: Original
RRP – £5.99 each
The entire Yaoh bodycare range comes with new-look labels with Yaoh's new sunrise logo, and supplements Yaoh's other bodycare products, which include SPF-15 and SPF-30 Sunblocks and Bubble Bath, and Yaoh's organic food range, which includes dehulled organic hemp seeds (125g and 250g) and cold-pressed organic hemp oil (250mL).
All Yaoh products are 100% vegan, not tested on animals, as well as being free from sodium lauryl sulphate, parabens, harmful substances and unnecessary chemical additives.
See Yaoh's presentation pack here for full product range and prices:
www.yaoh.co.uk/wp-content/uploads/2018/07/PresentationPack-Consumer.pdf
Yaoh's products are available to purchase on the Yaoh website www.yaoh.co.uk and at selected independent health stores. For full list of stockists, visit https://www.yaoh.co.uk/stockists/ Samples of Yaoh products are available on request.
Yaoh are also sponsoring and exhibiting at a small number of vegan festivals in the UK, including VegfestUK London and VegfestUK Brighton, on top of other regional vegan fairs.
Follow Yaoh on Facebook, Twitter and Instagram @YaohLtd.
Leading rugby stars auction one-of-a-kind helmets to tackle ATV safety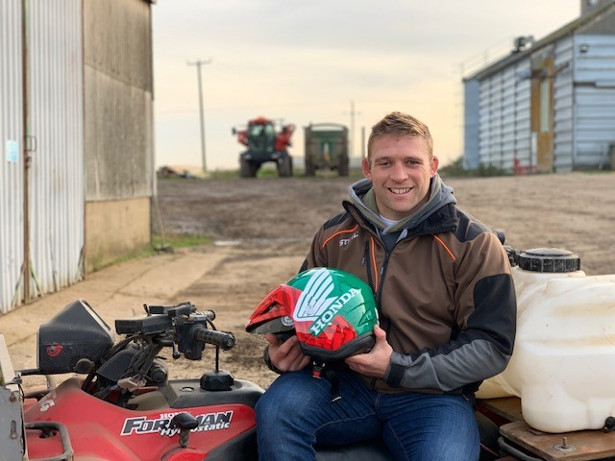 Thousands of serious injuries occur every year as a result of riding ATVs without helmets*
Farmers encouraged to 'use your head, use a helmet' when operating ATVs
Honda to auction bespoke ATV helmets with proceeds going to charity
International rugby stars Tom Youngs and Will Addison have teamed up with Honda to promote the importance of wearing a helmet when operating ATVs and utility vehicles. Coming from farming backgrounds, both are aware of the dangers presented by a job in agriculture, which is widely considered the most hazardous industry in Great Britain.*
Putting their creative talents to the test, both Youngs and Addison designed bespoke ATV helmets, which were brought to life by paint experts Image Design Custom and made possible by Honda, the manufacturer of the world's first ATV. The helmets will be auctioned between 30th January and 29th March 2020 to raise money for two charities; Yellow Wellies and Headway.
Yellow Wellies, an award-winning charity, is dedicated to supporting the physical and mental well-being of UK farmers and agricultural workers. Headway, meanwhile, works to improve life after brain injury by providing vital support and information services to those affected. Fellow farmer Gareth Wyn Jones and British Superbike star Tom Neave have also designed helmets for the campaign.
Tom Youngs, hooker for Leicester Tigers, commented: "Farming and rugby are both difficult jobs that present challenges daily. ATVs are commonplace on most farms; however, there are fatalities and life-changing injuries sustained every year that could easily be prevented by wearing a helmet." Youngs is a fifth-generation farmer and grew up on a farm which has been in the family since the 1920s.
Will Addison, fullback for Ulster Rugby and Ireland, said: "No fatalities have been recorded in ATV accident cases in the UK when a helmet was worn and we want to make sure that it stays that way – it's simply not worth the risk! In sport or dangerous activities, protecting our heads from injury is vital." Will's family have farmed in Cumbria's Eden Valley for centuries. Their organic farm includes dairy, beef and sheep enterprises, alongside conservation and tourism.
Stephanie Berkeley, Manager of the Farm Safety Foundation, home of Yellow Wellies, said: "While our farmers are among the best in the world, farming continues to have the poorest safety record of any occupation in the UK. The Farm Safety Foundation was established to help young farmers challenge and change their attitudes to risk-taking and improve their physical and mental well-being. We are delighted that Honda is helping to raise awareness of the importance of wearing a helmet when operating ATVs."
Luke Griggs, Director of Communications at Headway, explained: "Brain injury can impact every area of a person's life, often stripping away an individual's independence and basic life skills they once took for granted, impacting everything from walking and talking, to thinking and feeling. It can also devastate the lives of family members and loved ones who may suddenly find themselves as carers or feel powerless to help.
"Research has proved the effectiveness of helmets in protecting the skull and brain from impact, particularly when striking hard surfaces such as rocks. We all think 'it will never happen to me', but the reality is an accident can happen to anyone at any time, regardless of the experience or ability of the rider. It is therefore vital that people take heed of the warnings and protect themselves. We urge ATV riders to use their heads and use a helmet."
Andrew Parr, Sales Operations Department Manager at Honda Motor Europe Ltd, concluded: "It's a privilege to work with Yellow Wellies, Headway and our celebrity designers to raise the profile of such an important issue. As the UK's leading manufacturer of ATVs, we take our commitment to safe and responsible riding incredibly seriously.
"We offer free EASI® training on all purchases of ATV and Pioneer utility vehicles as standard. The EASI courses aim to improve operator skills, safety levels and awareness of the capabilities of Honda's ATV and Pioneer products. We highly recommend all ATV users take advantage of the training on offer, wear the correct safety equipment, and ensure their vehicles are regularly maintained."
Enthused farmers and fans who want to get their hands on these unique helmets can join the auction here: www.ebay.co.uk/usr/headwaycharity. For more information about the campaign, visit www.hondaengineroom.co.uk/power/headstart-atv-safety/. To keep up-to-date with all the latest news on Honda's power products, visit http://www.honda.co.uk/ATV or follow @HondaUKPower on Facebook, Twitter and Instagram.
Love your Body & Mind with Moringa
#Superfood

Few foods match Moringa for its range of 92 different nutrients. It is classified as a "superfood", a label reserved for foods with exceptional nutritional value. Moringa is a rich source of protein and fibre containing all 8 essential amino acids, as well as Omega 3, 6 & 9. Rich in Vitamins A to K, providing your body with 46 powerful antioxidants and 36 natural anti-inflammatories. Moringa's nutrient profile is abundant with mineral and trace elements such as calcium, iron, magnesium, potassium and zinc.
Including Moringa to your diet will enhance overall wellbeing, build a strong & healthy immune system, increase energy levels, reduce stress levels, maintain healthier blood pressure levels, lower blood sugar levels, improve the condition of hair and skin, and promote clear vision and eye health.
Did you know?
Moringa contains 50 times more Vitamin B3 than peanuts.
Moringa contains 25 times more iron than spinach.
Moringa contains twice the amount of protein than kale.
Moringa contains three times more potassium than bananas.
Introduce Moringa into your daily diet with their range of delicious Moringa Teas, or try adding Moringa Powder into smoothies or sprinkling it into your food for extra nutrition. Get your daily multivitamin boost with the power-packed Moringa capsules. An easy to ingest and easy to absorb nutritional capsule, filled with 100% pure Moringa oleifera leaf powder, to ensure that you stay focused, energised and healthy. Moringa is suitable for children, diabetics, vegetarians, vegans and is halaal friendly.
To locate your nearest stockist, please visit www.moringainitiative.com or order via the online store.
_______________________________________________________________________________________________
For further information please visit www.moringainitiative.com follow them on Instagram @moringamoments
HIT THE SKI SLOPES IN STYLE
with Muddy Puddles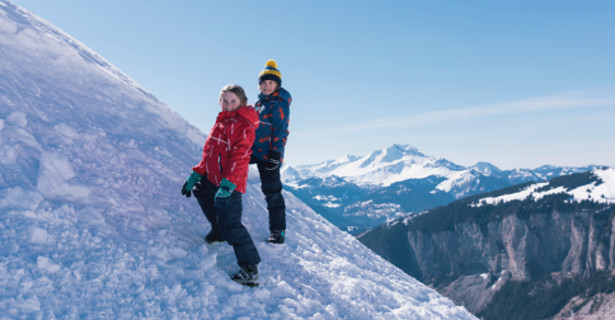 Sloping off with your little ones in the next few months?
Then check out the super stylish Muddy Puddles Ski Wear Collection
Every piece is created with a complete commitment to exceptional technical performance, ensuring little skiers stay warm and dry when hitting the slopes!
In bright and bold designs, there is 'snow' way you'll miss them.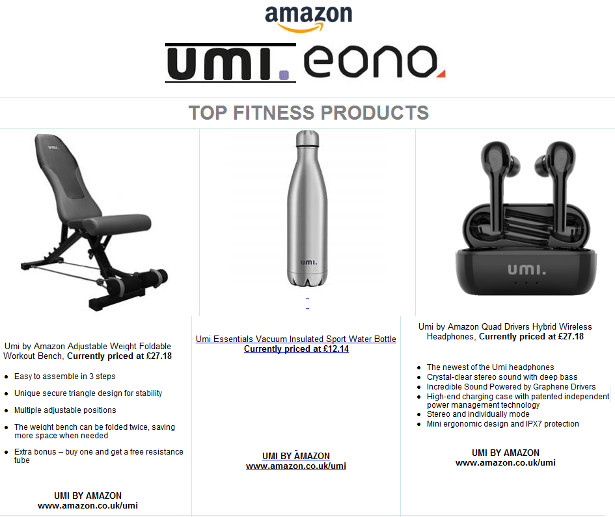 Most Popular Skin Treatment Trends Everyone Will Want to Try in 2020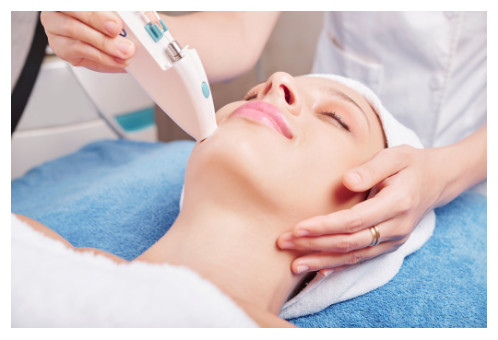 2019 was all about clean and healthy skin, manifesting the natural beauty through nude make up and thorough skincare routines, designed to provide a fresh, radiant look. Dr.Numb, the leading topical anesthetic cream brand, believes that this trend will keep playing the central role in 2020, and predicts some smaller related trends emerging in the near future, too:
Wider acceptance of cosmetic surgery
Meanwhile Asian countries have long embraced the trend for cosmetic surgery, it still remains quite a sensitive topic in the USA and Canada. Although, as the market is changing and the demand for cosmetic surgery is rising, it is expected that these treatments will become more affordable and also that the technology will become more sophisticated, shortening the downtime after the surgery in order to make customer experience more pleasant.
Unleashing platelet potential
Platelet-rich plasma has been all rage last year, made especially famous after Kim Kardashian shared her vampire facials routine. The procedure of the treatment involves drawing blood from the arm, using a machine to separate platelet-rich plasma and then injecting it (sometimes with other ingredients) to previously topically numbed zone that's being treated: it has a proven
success rate for treating multiple conditions, from skin issues to hair loss. As the technology evolves, new ways of using platelets are being found, contributing to the cosmetology industry and beyond.
Treatment availability
Today such cosmetic treatments like botox injections, hyaluronic acid injections or even fillers often take no longer than a 30-minute lunch break. Following the growing trend on extra-personalization, many customers are interested in tailored cosmetic services, delivered and performed in the comfort of their homes or at specialized botox-bars, where the process is faster and easier compared to a doctor's visit.
The ongoing popularity of fuller lips
Lip enhancements are popular among patients of all age. So far, lip fillers have been the most common way to achieve the fuller lip effect, but the treatment called Lip Lift is expected to gain popularity in 2020. Lip lift is a 30-minute surgical procedure, performed under local anesthesia. The procedure involved making a small incision right under the nose and lifting the lip up. This brings a permanent solution to lip enhancement and eliminates the need to constantly use fillers to plump up the lips.
New Botox
Botox has been around a while, being used in the whole array of cosmetic treatments over the years. Soon the market is expecting the introduction of a new, technically advanced formula, which can be called 'Super Botox'. It will have a faster action and last longer, as well as more flexibility to achieve a more natural look. This new formula can be also used to some trickier zones, like chest, helping to get rid of wrinkles and to rejuvenate the sun-damaged skin.
Fourways Action Sports Arena is the home of the Fourways Falcons and Western Gauteng Wolves.

We offer Action Cricket, Action Netball and Action Soccer for anyone who is wanting to get fitter in 2020 or who just wants to have a good time with friends while getting in some healthy exercise. All sports offered are available for both ladies and men and you can even have mixed teams! Experience the excitement that we have to offer while improving your fitness health in 2020!
Seven Sundays Lands Nationwide Whole Foods Distribution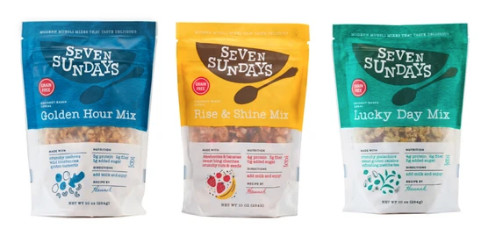 Minneapolis, Minnesota – January 28, 2020 Seven Sundays, a Minneapolis-based branded cereal company, is proud to announce that it has been awarded nationwide distribution at Whole Foods. The Company's top-selling oat-based mixes and its popular new paleo-friendly Rise & Shine mix launched in the largest natural grocery chain this month.
Whole Foods now carries Seven Sundays' traditional oat-based mueslis, including Wild & Free Blueberry Chia, Classic Bircher Apple Cinnamon and Early Riser Dark Chocolate Almond for approximately $5.99 per 12-oz bag, and Seven Sundays' new paleo-friendly Rise & Shine Strawberry Banana Nut muesli for $8.99 per 10-oz bag. The selection includes gluten free, grain free, vegan and no added sugar options. Full ingredient listings and nutritional information can be found at www.sevensundays.com/collections/all-collections.
"Every year since we started the company we have expanded our distribution to include new retailers and greater online sales," says Hannah Barnstable, Founder and CEO of Seven Sundays. "Being available nationwide at Whole Foods is a big deal for us. Not only does it make our muesli available in over 500 more stores and in most major cities across the U.S., it also puts our brand in front of consumers who align with our values for clean ingredients, sustainable sourcing and transparent marketing."
About Seven Sundays
After falling in love with muesli during their honeymoon in New Zealand, Hannah and Brady Barnstable set out to transform the US breakfast aisle with modern muesli mixes made with clean, sustainably sourced ingredients and without added sugar. From starting out in a local farmers market, Seven Sundays' products are now available in over 4,500 grocery stores nationwide, including Whole Foods, Sprouts, Kroger, Safeway and select Costco club stores as well as on Amazon. Seven Sundays is a Certified B Corporation which means it meets the highest standards of social and environmental performance, balancing profit and purpose. To learn more, please visit www.sevensundays.com .
Visit us at Booth N1330 at Expo West.
Ride The Wave to Wellness in 2020
-The Wave launches limited 'Surfer Saver' 12 surf pass –

The Wave, the brand new 180m inland surfing lake near Bristol, has t launched its Surfer Saver – a 12 session pass available for a limited time only. The pass costs £400 (a saving of over £10 per session) and is on sale until 14 February 2020. It's perfect for anyone looking to boost wellness, surf more frequently, improve technique or just get some headspace in the water,
Surfing is a rapidly growing sport and is set to take the limelight this summer as it makes its debut in the Tokyo 2020 Olympics. The fitness benefits are well documented, improving your cardiovascular health and working your core, but evidence is also mounting into the mental health benefits of surfing and how being in the water can lift your mood and help combat stress and anxiety.
Open all year round, The Wave is located in a beautiful rural site on the edge of Bristol, close to the M5. It's the first inland surfing destination of its kind in the world, powered by Wavegarden Cove technology which provides up to 1,000 waves of varying sizes and shapes an hour. Heights start at 50cm and peak at 1.8m. Every aspect of the surfing experience, from perfect waves and supportive coaching, to tried and tested wetsuits and boards, has been designed to ensure that surfing really is fun for all.
What you need to know about the Surfer Saver pass:
The Surfer Saver costs £400 and loads up your account with 12 surfs sessions for the price of 9
It means each surf session costs just £34
The surf sessions can be used whenever you want – once a week, every month or even across 12 days if you're on a holiday!
The surfs can be used for advanced or intermediate sessions all year round – so buy now and use later in the year if that suits you
The Surfer Saver means you're paying a fixed price for all sessions regardless of the season
You have up to 12 months from the date of purchase to use your surfs.
Only available to buy until 14 February 2020
The Wave is not just about surfing. It's about sharing incredible experiences in a naturally healthy space. It's about improving health and wellbeing, helping people feel like the best version of themselves and having a shedload of fun in the process! As well as the surfing lake, there's a Clubhouse serving food & drinks and a surf shop, As the site develops it will also offer beautiful gardens, meadowland, woodland and family-friendly camping, opening in spring 2020.
To find out more about The Wave and to book tickets, visit thewave.com
ellesse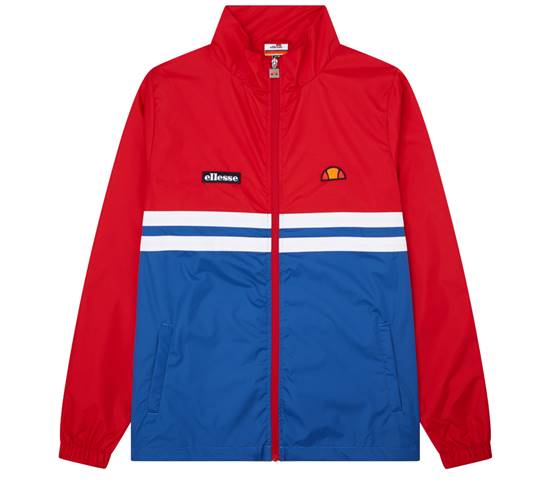 It's the beginning of a new year, we all have resolutions and things we want to do or change and we all want to be healthy! So why not start off this year by incorporating some healthy and delicious salads into your diet? Clover has the perfect summer salad that you can make for yourself or the whole family and you are guaranteed to be dishing up a second helping after your meal.
The recipe is available in the Clover SA Food Favourites cookbook, which is filled with great, wholesome and truly South African recipes that will provide you with an omni-sensorial experience. The recipe book has in part been subsidized by Clover because we believe that good food and great memories shouldn't be limited by price. Also, by purchasing the cookbook, you will be actively helping ladies around South Africa achieve their business dreams through the Clover Mama Afrika project. The project aims to identify women who are already agents of change in their communities and helps train them to become self-sustaining women with skills which then they can use to derive income from, in order to support orphaned and abused children and the elderly and infirm.
Crayfish salad
4 portions
Ingredients
900 g crayfish tails
2,5 ml ( ½ tsp) salt
½ lemon, cut into wedges
125 ml ( ½ cup) mayonnaise
15 ml (1 tbsp) medium curry powder
5 ml (1 tsp) paprika
pinch ground ginger
2 celery sticks, finely chopped
lettuce for serving
2 lemons, cut into wedges
Method
1. Heat some water in a large saucepan with the salt and lemon wedges until it boils. Place the crayfish tails in the saucepan and cook for 5 minutes.
2. Remove the saucepan from the heat and leave the crayfish in the hot water for 30 minutes. Drain and allow to cool completely.
3. Shell the meat from the crayfish tails and cut into cubes.
4. Thoroughly mix the mayonnaise, curry powder, paprika and ginger. Stir in the celery. Stir this mixture into the crayfish cubes.
5. Place lettuce on serving plates and spoon the crayfish mixture on top. Serve with lemon wedges.
LIFESTYLE FIRST AT WORK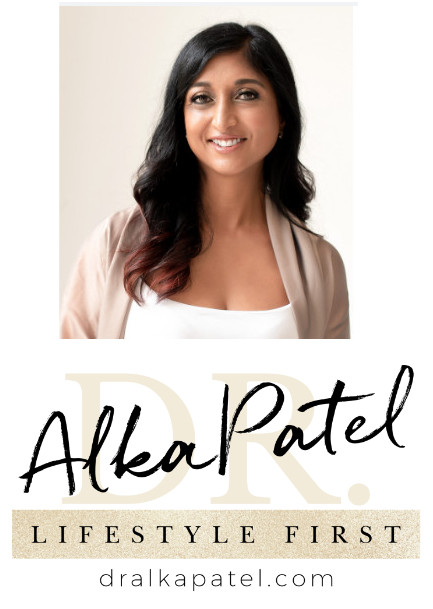 Dr Alka Patel is a GP, Health Coach and Lifestyle Medicine Physician.
She is the Founder of Lifestyle First® and the Creator of The Lifestyle First Method®
Her passion project is: "to sew the seeds of lifestyle medicine into everyday conversations, to embed the roots of health into daily living, to create a canopy of self-care across communities and to flourish on the fruits of connectivity – all by prioritising lifestyle first"
Her approach to healthcare is centered on the knowledge and evidence-base that disease is preventable, reversible and reducible and that health lies in prioritising self-care and valuing lifestyle first.
She empowers individuals to achieve a sustainable healthy and happy lifestyle aligned to personal and professional goals and she provides workplace wellbeing initiatives to ensure sustainability of a healthy, happy workforce.
Here she provides you with a toolbox of questions that will lead you to your 10 point plan for a life of health and happiness – The L.I.F.E.S.T.Y.L.E. FIRST Method .
FIRST
The first thing you need before embarking on any change in your life is commitment. You have to be certain that you will achieve what it is you have set out to achieve. You need to be confident in you capability. How committed are you to the change you want to embark on?
L: LIFE – Your life purpose is the central motivating aim of your life – the reason you get up in the morning. Purpose can guide life decisions, influence behaviour, shape goals, offer a sense of direction and create meaning. Purpose will be unique for everyone and your purpose can shift and change throughout your life in response to evolving priorities and fluctuations in your own experiences.
What your purpose is in life is not an easy question to answer, but defining it is important in creating the actionable steps that can have a big influence on our health.
And that's why it's so important that you define this.
What is your joie de vivre? What drives you? Is your purpose to provide for your families? Is it to excel in your role at work? Is it to be financially secure to be able travel and discover the world? Is it to share kindness and compassion?
I: IDENTITY – Having a strong sense of identity links very closely with our behaviours. Simply put, we act out our beliefs. Unfortunately these are often negative beliefs – I'm so disorganised, I can't sing, I can't lose weight. But the brain is a very clever piece of kit! By creating a positive identity with regular positive mental affirmations, you can reprogram your thinking patterns so that over time you think and act differently.
The simple affirmation I am energetic has an effect on seeking out energising activities. I am creative has an effect on increasing the flow of ideas. I am organised has an effect on time management and stress.
So ask yourself – who is the person I am or who I want to be? Finish the sentence I am…
F : FOOD – this is always the topic of great debate. "What's the best diet?" and "What should(n't) I eat?" It's complex. But what we need to do is give ourselves unconditional permission to eat well and to see food as our life source and energy source. And despite the great diet debates, what we can all agree is that processed foods should be minimised and opportunities for mindful eating and enjoying the flavours, textures and smells of food should be savoured. How much time do you have to eat lunch? Is a sandwich out of a packet eaten whilst multi-tasking in front of a computer or in a meeting mindful? Should eating together be prioritised as a time of nourishment and connection?
Ask yourself what food choices match your needs; what eating practices link in to your identity and purpose?
E : EXERCISE – Exercise is key to health. Our bodies are designed to move and we're getting too comfortable being comfortable. If there's an opportunity to move, it needs to be seized. Are you sitting for large chunks of the day? What opportunities are there for movement in your day?
S : SLEEP – Sleep is absolutely critical to health. Sleep deprivation is an often overlooked but significant risk factor for ill health, including stress, anxiety and depression, as well as having a direct impact on concentration and productivity.
How are you tuning in to your natural sleep cycles?
T : TIME OUT – It's so important to have some reflective space in our day Do you have space in your day for mindfulness – even 1 minute mindfulness? Life's busy but to find 1 minute in our day – we can all do that. And mindfulness reduces cortisol levels and stress levels. Do you have an opportunity to be outside in the day? Exposure to natural sunlight reduces stress.
Y : YOUR TRIBE – Social connectivity is directly linked to longevity, health and happiness. How much time do you spend with friends and family? Do you feel connected to those at work?
L : LEARN HABITS – This is the bedrock of change.
Habits are behaviours we do with automaticity.
And this is critically often the missing arm in all wellbeing and lifestyle change efforts. What are your daily routines? Are they aligned to your goals?
E : EMOTIONAL WELLBEING – Stress is a very prevalent emotion in our 21st century busy, time-pressured, noise-filled lives. When you are stressed you are less likely to engage in healthy habits. What do you do to recognise and reduce stress?
Using the questions in this toolkit will provide you with a set of responses which will allow you to create a wellbeing focus for you day, week, year…life.
For health hacks that you can put into action everyday, linked to the L.I.F.E.S.T.Y.L.E. FIRST METHOD, listen to THE L.I.F.E.S.T.Y.L.E.FIRST PODCAST or YOU TUBE CHANNEL.
To
lose weight without dieting
overcome sleep issues
reduce or reverse diabetes, heart disease or high blood pressure
minimise, stress, anxiety or depression
knock off years from your biological age
visit www.dralkapatel.com
ACTIVEWEAR TO KICK THE DECADE OFF IN STYLE
Don't sweat it, Myprotein's got your back!

From beginner to expert and no matter your dicipline there's something for everyone in Myprotein's clothing range to ignite your training, boost your confidence and help you smash through your goals!
See what's new below:
FOR HIM
Be seen and take your training to the next level with this super reflective lightweight jacket ideal for outdoor sessions.
A workout essential, this sweat wicking t-shirt is versatile enough to tackle any training session.
Training Reflective Jacket
£55.00
Training T-Shirt
£20.00
Designed with performance in mind. You wont fall short with these training staples.
Sweat-wicking with an antibacterial finish, this tank top will keep more than your appreance fresh.
Stretch Woven Shorts
£28.00
Training Tank Top
£22.00
These shorts tick all the boxes when it comes to reliable activewear. Giving you total freedom of movement and zip pockets keep your valuables safe.
One for warming up! Start and end every session in understated style with this super-comfortable detailed hoodie.
Training Shorts
£30.00
Rest Day Tape Hoodie
£44.00
FOR HER
Stay safe and be seen wherever your training takes you. Ideal for outdoor running any time of day.
Make an impact with this stylish, totally seamless sports bra with support to get you through any training session.
Reflective Windbreaker
£40.00
Impact Seamless Sports Bra
£26.00
Feel fully supported whatever the activity! This flattering longline sports bra has got you covered.
New and improved, high waisted leggings contoured to fit your curves. A striking design that will keep your look fresh.
Power Longline Sports Bra
£24.00
Impact Seamless Leggings
£44.00
Next level layering with this stylish vest. No matter the session, this racerback design means you'll stay cool.
Be confident with every movement in these double-layered shorts, designed to give you total freedom and ultimate coverage.
Power Vest
£22.00
Training Double Layer Shorts
£28.00
Sooth Endometriosis Symptoms With The YuYu Bottle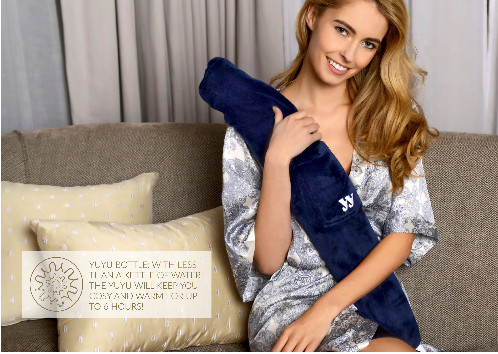 March is Endometriosis Awareness month, which aims to raise awareness of the debilitating condition which has affected an estimated 1.5 million women across the UK. With 1 in 10 women from puberty to menopause affected according to Endometriosis UK. The diagnosis for such disease is not a quick process, on average it takes around 7.5 years which is a lengthy, anxious and apprehensive time for both the individual and family who have to watch their loved ones go through this. It can put serious strain on relationships, work life and fertility.
For those who are struggling with Endometriosis pain the YuYu Bottle has become a blessing. The YuYu Bottle is not like any ordinary hot water which only sits in one area and pressure must continue to be held. The fact the YuYu Bottle is so long (81cm) ensures you can wrap it round your pelvis targeting the pain at it's very core. Putting the control back in your hands and giving you relief. For more stories on how the YuYu Bottle has supported women with Endometriosis visit YuYuBottle.
It can leave you feeling isolated and restricted to four walls, this is no longer the case thanks to the genius strap design feature of the YuYu Bottle for when symptoms begin to flare. Providing endless opportunity to wear the YuYu Bottle, not only can you move around the house the strap enables you to take it outside and wear it discreetly under a coat.
For particular cases such as the YuYu Bottle Luxury Fleece Collection the water bottle cover is an added bonus as the material is beautifully soft and comforting next to the skin for even more support. It's thanks to the bubbles on the surface of the bottle which not only counts as a massaging feature but also create air pockets allowing the bottle to stay warmer for longer, 6 hours to be exact.
The YuYu Bottle from the Luxury Fleece Collection is available to buy online for £33.00 from YuYu.
HARNESS THE POWER OF NATURE WITH IDEALRAW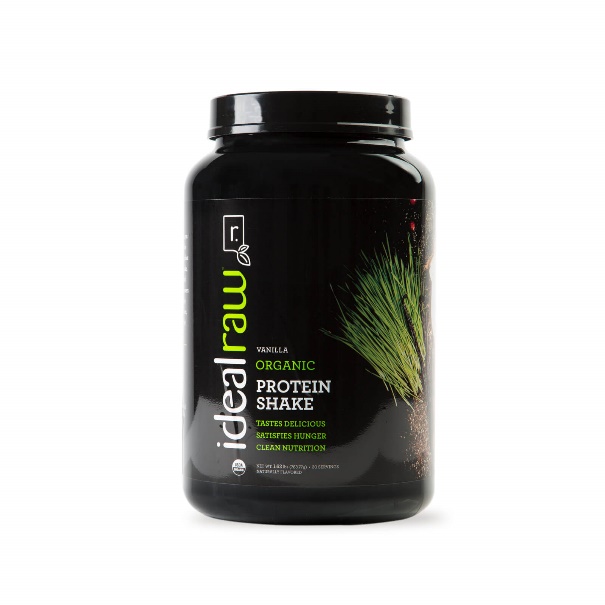 Organic Plant Protein Boasts 15g of Complete Plant Protein from 7 Organic Sources
IdealRaw Organic Plant Protein is available in 6 delicious of flavors, including Vanilla, Peanut Butter Chocolate and Mocha, to power your workout naturally.
Each 120-130 calorie serving provides 15g of vegan protein from 7 plant sources, and contains only 3-5g of fat, and 1-2g of natural sugar.
Available in 30 serving containers, IdealRaw Organic Plant Protein is USDA-organic certified, non-GMO and gluten-free, while its unique superfood blend delivers added vitamins and minerals.
Available online now at IdealRaw.com
Organic Plant Protein – Vanilla – 30 Servings
IdealRaw Organic Plant Protein
$44.99
IdealRaw Organic Protein Bars Pack a Punch…
IdealRaw Cookie Dough Bars are available now, boasting 18g of plant protein, in convenient 65g servings.
Perfect as a post-workout treat, meal replacement, or nutritious on the go snack, each 300 calorie bar also contains 9g of fibre, beneficial for blood sugar regulation and digestive health.
Organic and vegan, each $21.99 pack contains 7 delicious bars, naturally sweetened with Stevia.
IdealRaw Bars – Cookie Dough
IdealRaw Organic Protein Bars
$44.99
Natural Digestive Support from Eight Probiotic Sources
With eight probiotic sources, IdealRaw Probiotic is here to promote general wellbeing this year.
The good bacteria in our gut vital for the absorption of nutrients and functioning of our immune system1. Each three capsule serving contains 40 billion CFUs from eight strains of probiotics, as well as prebiotics, to help the probiotics work more effectively.
With added L-Glutamine to promote intestinal wall strength, IdealRaw Probiotic is available now in 30 serving containers, providing natural digestive support.
IdealRaw Probiotic
RRP: $29.99
FEELING BLEH? HERE ARE FIVE FACTORS WHICH COULD BE CONTRIBUTING TO A LIFESTYLE HANGOVER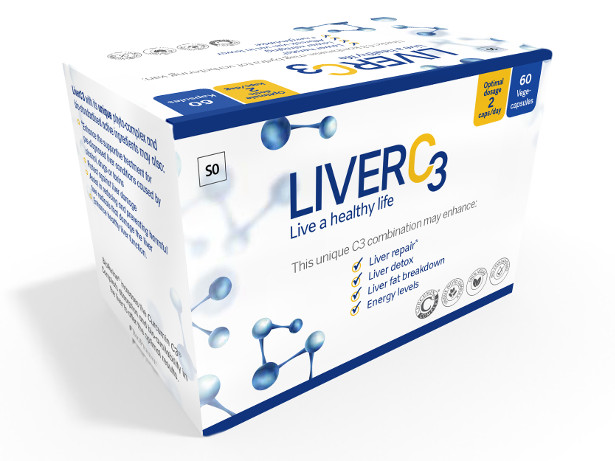 Whether we know it or not, most of us are probably suffering from a "lifestyle hangover". This is when a combination of unhealthy eating, environmental pollution, the use of chronic or acute medicine, being overweight and everyday stress puts strain on our hardworking liver, leading to reduced liver function and putting our long- term health at risk.
This may be caused by five major contributing factors:
Unhealthy eating: A poor diet can affect the functioning of your liver. Research suggests that excessive consumption of salt, sugar, alcohol and saturated fats (often found in fast food and processed foods) overloads the liver. When consumed in excess, or even occasionally, they can damage the liver.
Environmental toxins, pesticides and air pollution: Exposure to toxins is unavoidable. These include workplace chemicals, traffic fumes from engines, air and water pollution and pesticides. The liver is extremely susceptible to chemical injury.
Chronic and acute medications: Many of us need to take medications to manage health conditions or to treat illness, infection or pain. However, commonly-used drugs ranging from antibiotics, chronic medications, over- the-counter medications and even more natural herbal formulas can affect liver functioning.
Being overweight: Struggling to lose those extra kilos could signify a strained liver. If you seem to be carrying excess weight, especially around the belly, no matter your diet, or how much exercise you do, your liver may be red-flagging you.
Everyday stress: A fast-paced lifestyle and the daily pressures of life could be putting your liver at risk. Chronic stress is detrimental to liver health. Elevated cortisol increases appetite and fat storage, plus, when stressed, you may eat badly and consume more sugar.
The liver performs over 500 vital functions. This includes removing toxins; filtering blood; storing glucose for energy; digesting fats; absorbing vitamins and minerals and assisting in the regulation of blood pressure, blood sugar, insulin, hormones, immunity, and cholesterol production. A healthy liver is absolutely crucial for maintaining good health.
The toll on your liver from a combination of lifestyle factors may result in inflammation, high cholesterol, diabetes, heart disease, NAFLD (non-alcoholic fatty liver disease); toxic liver disease (hepatitis) or permanent liver scarring (cirrhosis) which could lead to liver cancer and even liver failure.
Symptoms of a distressed liver can include weakness, fatigue, weight gain, digestive issues, nausea, skin problems, impaired immunity, aches and pains, dry eyes, mood swings, anxiety, irritability, aggression or depression, insomnia, allergies and PMS. When the liver is overworked, toxic residues can build up, causing inflammation that's strongly associated with obesity. Even If your liver is dangerously strained and in the early stages of liver disease, you could have no symptoms at all.
But the good news is you are able to fortify this vital, regenerative organ by fighting the factors that contribute to a lifestyle hangover.
Firstly, decrease salt, sugar and saturated fat and eat more fruits, vegetables and healthy fats from fish and nuts. Do more exercise and be less sedentary. Limit chemicals by opting for natural alternatives in your home. Wash fruit and vegetables thoroughly; grow your own or buy organic when possible. Monitor air quality–consider an indoor filtering system and avoid busy roads. And, manage your stress levels by exercising, carving out some me-time or finding a hobby.
Also consider adding Liver C3 to your arsenal of liver support. Using the very latest research, Liver C3 has been formulated to treat your "lifestyle hangover" by combining the most effective herbal extracts and bioavailable ingredients: milk thistle, turmeric and BioPerine. These potent powerhouses may enhance, protect and support your liver, repair damage and may restore optimal function.
Liver C3 is an essential element of your health protocol. Don't wait for symptoms to appear. Rather, prevent possible liver disease. This daily supplement may help to preserve and enhance your liver's ability to deal with the inevitable daily demands of your lifestyle. Cope with your "lifestyle hangover" by ensuring your liver is performing optimally with Liver C3.
65% OF BRITS AT RISK OF VITAMIN D DEFICIENCY
As 68% of Brits embark on their 'new year, new me' journey, many will continue to lack a crucial nutrient despite perfecting their 2020 eating habits
A lack of Vitamin D can have a huge impact on physical and mental health
Vitamin D is known as the 'sunshine vitamin', it occurs naturally in a few foods, including certain fish, egg yolks and in fortified dairy and grain products but only a third of Brits know what it does
Vegan-approved tablets from SunVit-D3 are designed to support Brits through the last dark months of winter
London, Thursday 16th January: Britain is in the thick of a bleak winter, with shorter, darker and colder days in tow. Brits are robbed of daylight with the drawn-in nights and are missing out on all the health benefits associated with sunlight.
New research from vitamin D specialists, SunVit-D3, has shown that, even when spending time outside in daylight during both the winter and summer months, we aren't exposing ourselves to adequate levels of vitamin D. What's more, only a third (35%) understand what vitamin D does.
The vitamin specialists SunVit-D3 has been committed since 2009 to support Brits through the winter months by championing "the sunshine vitamin" and improving their well-being by boosting the immune system and strengthening bones.
Working with world-renowned Sports and Dance Endocrinologist, Dr Nicky Keay (BA, MA (Cantab), MB, BChir, MRCP) explains, "The main source of vitamin D is through the action of sunlight on skin. Vitamin D supports healthy bones, muscles and immune function. Vitamin D is found in some foods, such as certain fish, egg yolks and in fortified dairy and grain products, but we can't get our full requirement from food alone. As sunlight is sadly lacking during winter months in UK, the NHS recommend we all take daily vitamin D supplementation during winter."
The web video can be viewed and downloaded here for inclusion: Vitamin-D
Dr Nicky Keay is available for interview. For more information please contact: lauren.humphries@4media-group.com
Top Tips from the Pros
Jamie Francis – Cyclist: ActiveEdge Race Team
Vitamin D & Immunity: Despite riding outside, there is not enough strong sunlight over the winter in the UK to maintain adequate levels of vitamin D. It's sensible to take a Sports Informed vitamin D supplement, as low vitamin D levels lead to reduced immunity, increasing the risk of illness.
Have a varied and adequate diet: Ensure you are fuelling adequately during winter rides and refuelling with a high carbohydrate and high protein meal when you get back. Eat a varied diet with plenty of fruit and vegetables.
Weight Training: Cycling is a non-weight bearing sport, therefore it is important to include off the bike strength work year-round and particularly over the winter
Sleep!: Sounds simple enough but adequate sleep is vital for both health and performance on the bike, so ensure you get at least 7 or 8 hours each night.
Ann Wall – Professional Dancer
Take Supplements: Make sure you take a good vitamin D supplement, as dancers spend a lot of time indoors for rehearsals and performances so it can be hard to get much sunlight on a daily basis.
Look after yourself: Ensure that you warm up and cool down properly and that dance shoes are supportive and in good condition.
Cross Train: Incorporate good cross training programmes to keep all muscle groups strong (I like to do resistance and weight training to further protect my bones).
Think nutrition: Nutrition is key, ensure a good balanced diet with plenty of calcium rich foods like greens and dairy products (or fortified alternatives). I like to have Oily fish and fish with small bones at least 3 times a week to support my body and training.
For more information on SunVit-D3 please visit the website www.sunvitd3.co.uk
Flavourful Non-Alcoholic Goodness This Dry January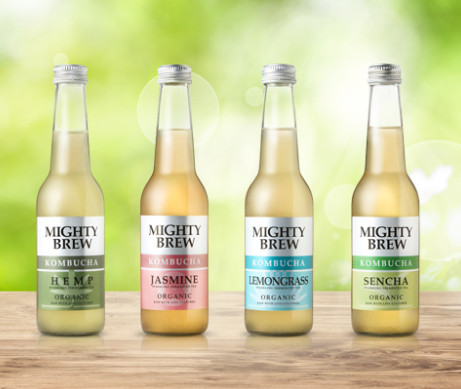 Are you successfully taking a break from alcohol this month? Research has shown that the amount of people committing to Dry January is on the rise, in fact a huge 65% of 25-34 year olds in the UK are trying, or have reduced their alcohol intake. After all there is no better way to kickstart your new year health regime and feel better about yourself. The rewards are countless, as you feel more energised, enjoy a better night's sleep, an improved complexion and even weight loss.
So if you're looking for a fun, flavourful, alcohol free alternative this month then the sparkling fermented tea from Mighty Brew, offers the perfect non-alcoholic alternative, jam packed with a multitude of nature's goodness. The organic Kombucha comes in a range of fantastic flavours, such as; Sencha, Lemongrass and Jasmine. Energised and bursting with life reap the rewards of this hangover free alternative both the body and mind will thank you for, low in sugar and calorie content, bursting with live cultures, minerals, vitamins, organic acids and nutrients.
Dry January doesn't have to mean limiting your social life, why not get friends involved too, a companion to keep you motivated through the month. Throw your very own mocktail party, no alcohol allowed and get your guests creating their own DIY mocktail creations using the delicious Mighty Brew, a fantastic mixer and substitute for champagne.
What's to be said for the months leading on from January? Either way Dry January is a fantastic initiative to help recognise your dependencies on alcohol, so don't let it slide, if you continue to limit your alcohol intake throughout the year reach for a Mighty Brew and you won't be disappointed. Swap your favourite boozy tipple for this refreshing taste, a delicious dose of goodness for your gut health and digestive system, brewed to nourish mind, body and soul!
Mighty Brew, partners of National Tea Day, the UK's fastest growing communi-tea, a year-round movement coordinating events, recipes, tips, tea pairings and afternoon tea reviews.
For those looking to live a healthier lifestyle, goals, and balance is key.

You need to make sure that you have an end goal with your fitness such as ideal weight, or lifting an ideal weight, and knowing how to train for that goal.
It's also important to balance your routine so you don't hit the wall and keep the momentum going. It's important to mix other exercises in as well, and focus on recovery. If you balance your routine you are more likely to hit your targets and it will be easier to stay motivated.
www.primeplusmortgages.com
COLLAGE VIDEO LAUNCHES COLLAGEVIDEO.TV…
THE LARGEST MOST ESTABLISHED FITNESS CATALOG SHARES WIDE BREADTH OF PRODUCT ON NEW STREAMING SERVICE…

New Jersey – Collage Video, established in 1987, with a reputation as the premiere fitness exercise catalog worldwide, is excited to announce the launch of CollageVideo.TV. Now fans can access the wide breadth of product and instructors with this new unlimited streaming service for only $9.99 a month. Viewers are encouraged to sign up for a free 7 day trial at www.collagevideo.tv to browse around, follow along and workout to their favorite trainers and their discipline of choice. CollageVideo.TV can be seen on virtually any device including iPad, iPhone, Apple TV, Roku, Android, personal computers/laptops, and many more.
Collage Video began as a mail order retailer offering the highest-quality fitness videos available on the marketplace. Each submission was carefully reviewed for quality and content; a practice that continues to this day. Relationships were formed with some of the top names in the fitness industry. Collage Video quickly became known as the best and most trusted source for fitness, wellness, and instructional workout videos in the marketplace. It still boasts the most and the best on the market, now easily accessible for streaming on CollageVideo.TV. While customers can still choose to purchase from thousands of DVDs online at Collage Video, the CollageVideo.TV streaming service offers immediate and constant access to hundreds of hours of top programs from instructors like Denise Austin, Jack LaLanne, Gilad, Kathy Smith, Scott Cole, Joyce Vedral, Amy Bento and more. There's something for everyone, from beginning workouts to advanced workouts, senior workouts, and everything in between, including multiple disciplines easily categorized and accessed, such as step, cardio, yoga, Pilates, dance, and more.
CollageVideo.TV invites consumers to start and/or continue their fitness journey with the ease of subscription. Contact Leslie@411videoinfo.com (or call or text 408-671-2859) for link to try CollageVideo.TV for one month for free. Please note: CollageVideo.TV representatives are available for interviews as are many of the trainers represented on the platform. ($9.99 a month or discounted for annual membership $99.99 www.collagevideo.tv )
Hypnotherapy has many benefits including improving your health & wellness, supporting you to break bad habits and enhance performance.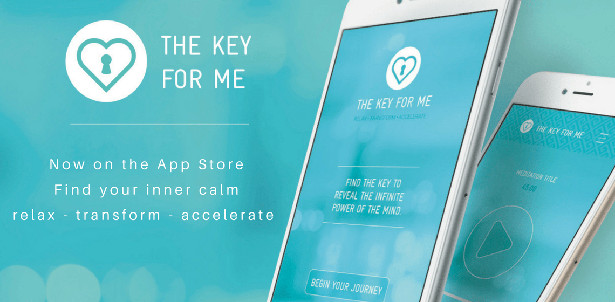 Book an appointment or try our app.
Quit smoking
Overcome Addictions
Stop over-eating and Loose weight
Controlled Screen time: social media or computer game addiction
Relieve anxiety & manage stress
Support through depression
Sleep better and overcome insomnia
Build confidence & resilience
Increased productivity and motivation
Sports performance enhancement and focus
Eugenie Pepper
Psychotherapist
Clinical Hypnotherapy & Counselling
KEY MINDFULNESS – THE KEY FOR ME
97 Avoca St, RANDWICK NSW 2031
www.quitsmokingprogramsydney.com
www.keymindfulness.com
The Permanent Weight Loss Plan: A 10-Step Approach to Ending Yo-Yo Dieting 1st Edition
by Janice Asher MD (Author), Jae Rivera (Author)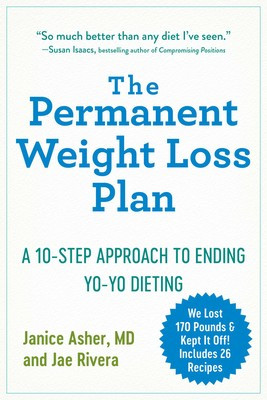 We lost 170 pounds and kept it off! It's not a diet, but you will lose weight with this proven path to developing better eating habits and building a healthy relationship with food.
Diets come and go, and the scale needle swings as you drop pounds and then gain them back. But what if there were a weight loss solution for forever? Not another fad diet based on deprivation and restriction, but a holistic system for shedding pounds and maintaining your weight?
In The Permanent Weight Loss Plan, Janice Asher, MD, and Fulbright Open Research Fellow, Jae Rivera, reveal (from their own first-hand experiences) that it's not just about the food you eat or don't eat—it's about a mindset and lifestyle change. After collectively losing 170 pounds and maintaining their weight for years, Janice and Jae share scientific evidence, personal experiences, and practical insights on how you can successfully reframe your relationship with food.
It's about stopping the shame associated with body size, recognizing instances of disordered eating, equipping yourself with the knowledge of what behaviors contribute to lasting weight loss, and making use of proven strategies. Get actionable tips on how to:
Overcome barriers like stress, shame, and emotional eating
Escape the comfort food circle of hell
Eat food that nourishes your intestinal microbiome and brain
Replace unhealthy habits with new ones that will treat your body well
Boost your metabolism by eating during the right times of the day
Commit to an exercise regime you can enjoy
Transform your kitchen from danger zone to a safe space
Survive potential landmines like holidays and parties
Develop strategies for not gaining back the weight you lose
Stop the cycle of fat-shaming and treat yourself with kindness
Complete with 26 recipes for cauliflower quinoa puttanesca, "umami bomb" roasted portabella mushrooms, blueberry breakfast smoothie, curried lentil salad, and more, The Permanent Weight Loss Plan encourages readers, with gentle humor and compassion, to embrace a paradigm shift and transform their lives for good.
Reviews
"As a physician, I read this book, constantly nodding my head: "yes, that is so true" and "why did I not think of that?" Like Dr. Asher, I have also counseled thousands of patients about the health risks of obesity. This guide provides the most practical, realistic, life-affirming, spirit-building approach to healthy eating and life. It also addresses the ten key steps to maintaining your success. You will learn to reframe your beliefs and your behaviors about what gives you comfort and support. Stop eating with shame; join J and J on a joy-filled journey of health and well-being."
—Janice Hillman, MD, physician, Adolescent Medicine, University of Pennsylvania
"It's only taken four or five decades to find—finally!—a smart, compassionate, and workable book about weight. Down with body-shaming, dopey nostrums, food quackery, and cringing before mirrors. Up with smart science! Janice Asher (a physician) and Jae Rivera (an anthropologist) have written the ultimate no-diet diet book. Bless them."
—Susan Isaacs, author of Compromising Positions and Takes One to Know One

These hats put a spotlight on threatened wildlife, wildlands and the importance of conservation efforts through affordable and functional design. A percentage of proceeds goes to 1% For the Planet and a variety of organizations working to protect the wild. Katherine hand paints all the designs using watercolor on wood. www.katherinehomes.com/collections/hats
6 fitness resolutions worth keeping
And how to make them stick past January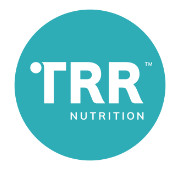 It's estimated that every year a third of Brits make some sort of New Year's resolution. The beginning of any New Year is as good a time as any to any to reassess and re-set your fitness goals, but as the new decade dawns, what are the best fitness resolutions to make, and how can you be sure to stick to them?
Set your fitness goals
Knowing what you want to achieve from your fitness programme will help to motivate you and give you a sense of direction. Whether it's running your first marathon or improving your PB (personal best), being specific about your goals and splitting goals in to short, mid and long-term goals will help you to remain focused and achieve success.
Start a training journal
Writing down your goals and achievements can really help you to stay on track. You can use it to not only keep a record of your achievements, but also as a log of improvements and/or injuries. There will be nothing more satisfying that looking back over the end of the year to
Get enough rest
A highly underestimated aspect of any fitness regimen, rest is essential for promoting performance, preventing injury and aiding recovery. Whatever your level of fitness or sport specialism, planning at least one day off from the training schedule each week encourages muscles to recover and strengthen, avoiding overuse. It also helps to conserve and restore energy levels, maintain focus, allow the immune system to work effectively and stabilise both heart rate and alertness and help you to sleep soundly.
Remember to stretch
Another overlooked, yet critical element of any fitness or training regimen is stretching. Stretching muscles enhances flexibility and reduces muscle tension so that injury is minimised, and the body can recover properly. A worthwhile resolution to make and stick to.
Reassess your nutrition
Spending time reassessing your current nutrition plan, ensuring meals and snacks are planned and refuelling your body with nourishing meals will allow your body to both recover and perform efficiently. Not only that but it will help to support your immune system – particularly in the winter months when exposure to cold and flu viruses is rife. Of course, nothing replaces a good well-balanced diet, but sometimes the body needs a little help. TRR Nutrition PRO Advanced Collagen (£38.99 – 10 x 50ml bottles – www.trrnutrition.com) is a liquid supplement that contains 10,000mg of marine collagen, turmeric, glucosamine, hyaluronic acid and other key ingredients (copper and vitamin C) that help to support joints and bone health, the immune system and help with energy levels when training and resting as part of a healthy lifestyle.
Stay hydrated
Hydration is key to keeping your energy levels up, decreases your risk of injury and helps performance. Remember to increase the intake on training days but remember to also keep it up on rest days and everywhere else in between. A good way to remember to drink enough is to buy a bottle with measurements on the side so that you can check that you are drinking enough.

Aduna Launches Fonio, the Ancient African Super-Grain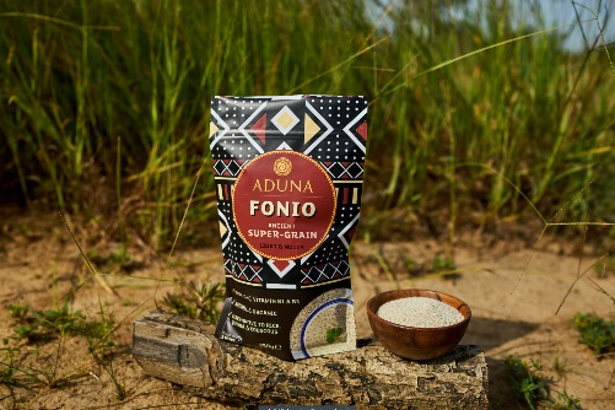 Step Aside Quinoa: There's a New Superfood in Town!
· Deliciously nutty with a fluffy couscous-like texture
· Naturally gluten-free, low GI and packed with goodness
· Sustainable: promoting the health of people and planet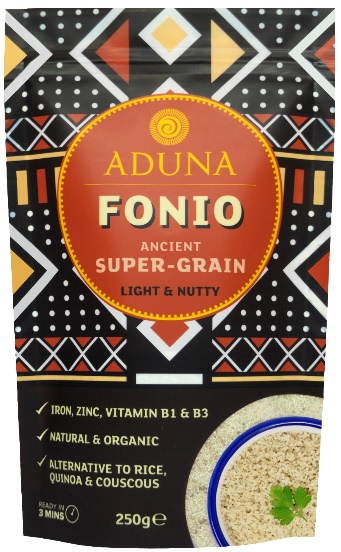 FACEBOOK | TWITTER | PINTEREST | LINKEDIN | INSTAGRAM
London 2020: Health food brand Aduna announces the launch of a new superfood for the new year: meet Fonio, the ancient African Super-Grain described as the "new quinoa" by foodies. Gluten-free, nutrient-rich and delicious, WholeFoods have predicted it will be one of the hottest food trends of 2020 (eu.wholefoodsmarket.com/?destination=www.wholefoodsmarket.com%2Ftop-10-food-trends-2020) and it's already flying off the shelves!
About: The smallest in the millet family, fonio has been grown in Africa for 5,000 years. It is literally the stuff of legend: the Dogon people of Mali believe the entire universe was born out of a single fonio grain; why it's called 'The Seed of the Universe'.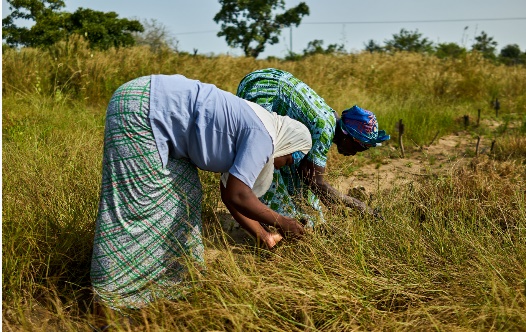 Taste: Prized for its delicious nutty flavour and light, fluffy couscous-like texture, fonio has been voted "tastiest ancient grain" in the US¹
How to Use: It cooks in just 3 minutes and can be used as an alternative to quinoa, rice or couscous in salads, soups, stir-fries or as a side dish. It also makes a delicious, creamy porridge.
Health Benefits: 100% natural, organic and vegan, fonio is packed with natural goodness and is:
Naturally gluten-free, suitable for coeliacs and those with gluten intolerance
Low GI
Rich in iron and amino acids, often lacking in today's cereals
Source of zinc, vitamin B1 & B3 and phosphorus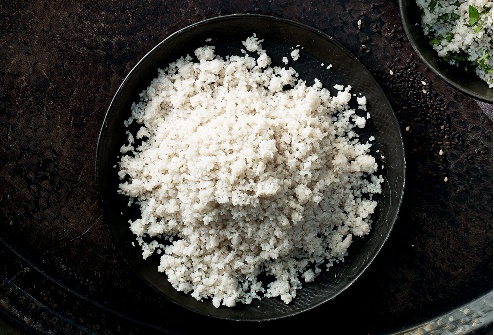 A Food of the Future: Fonio was named as a "Future 50 Food" by the World Wildlife Foundation and Unilever's Knorr brand whose 2019 report (www.wwf.org.uk/updates/wwf-and-knorr-launch-future-50-foods) stated that there are more than 20,000 edible plants in the world yet 75% of global food supply comes from just 12 plant and five animal species. Just three plants (rice, wheat and maize) make up nearly 60% of calories from plants in the entire human diet, negatively impacting our health and the health of the planet. Fonio was named as one of 50 nutritious foods we should be eating more of to promote a more diverse, sustainable global food system.
Impact: Fonio is fast-growing, drought-resistant and fights soil erosion, helping reverse the effects of climate change. It has a crucial role to play in supporting food security and income generation for rural communities. Aduna Fonio is grown by 320 women smallholders in Tiebe, Southern Mali. These women have over 1,000 dependents whose basic needs are now taken care of. To avoid the "quinoa effect" where demand from overseas outstripped supply, pricing local consumers out of the market, Aduna and its partners are committed to only buying 80% of fonio produced by the communities it works with, leaving 20% for local consumption.
RRP & Stockists: Aduna Fonio Super-Grain is available from WholeFoods Market, Planet Organic, Amazon and aduna.com from Jan. RRP – £3.99 for 250g Pouch (resealable, recyclable).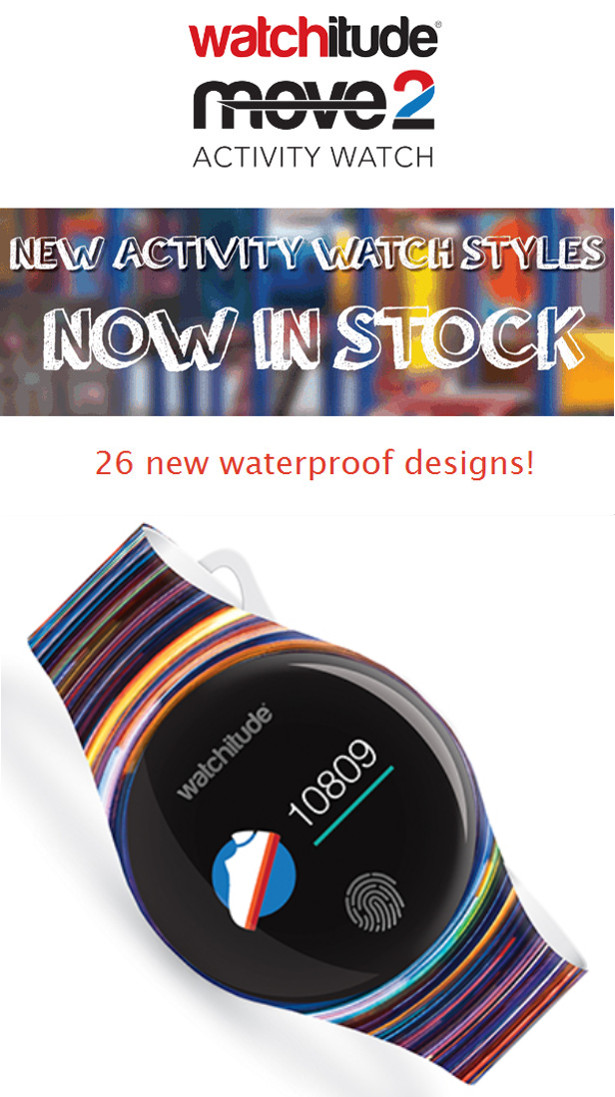 SealPod reusable coffee pods for Nespresso and Dolce Gusto machines?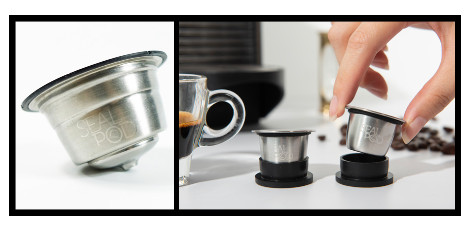 maverickcoffee.co.uk/pages/reusable-coffee-pods
These are a really exciting new product, and very on-trend with so many people making more sustainable, eco-friendly changes to their lifestyles.
Food News: Seaweed Crisps with a Real Crunch!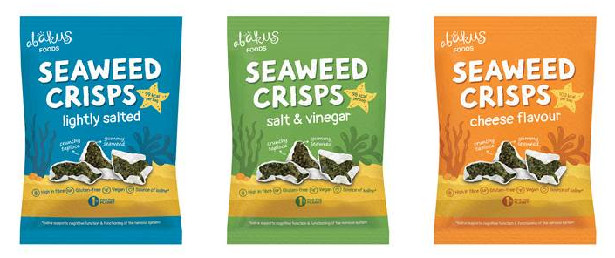 London-based healthy snacks company Abakus Foods introduces Seaweed Crisps with a real crunch!
The scrumptious Seaweed Crisps are made of seaweed harvested from the deep blue seas of South Korea, and coated with a thin layer of crunchy tapioca to create the crunchiest seaweed snack. Seasoned with three tantalising flavours – Lightly Salted, Salt & Vinegar, and Cheese Flavour – these yummy crisps are made without any nasties, and are gluten-free, vegan, and only contain about 100 calories per bag.
Harnessing the power of natural foods, the Seaweed Crisps combine nutritious seaweed with wholesome tapioca to offer a snack with health benefits. Seaweed is known for its vitamin and mineral content, and is a source of iodine which helps support cognitive function and functioning of the nervous system. Tapioca, extracted from the roots of the cassava plant, is a "resistant starch" which feeds the friendly gut-bacteria to the gut, thereby reducing inflammation and increasing fullness.
You can enjoy this guilt-free snack as part of your lunch, as an afternoon pick-me-up, in lunch boxes, to take on travels, and it can be even enjoyed sprinkled on salads and soups to add flavour. Being part of the 1% For The Planet Program means that 1% of sales from this range goes towards charities in support of environmental causes.
The Seaweed Crisps have an RRP of £1.29 per bag and are on www.abakusfoods.com
COMPTOIR V CELEBRATES VEGANUARY WITH FREE EVENT SERIES AND SEVEN COURSE VEGAN TASTING MENU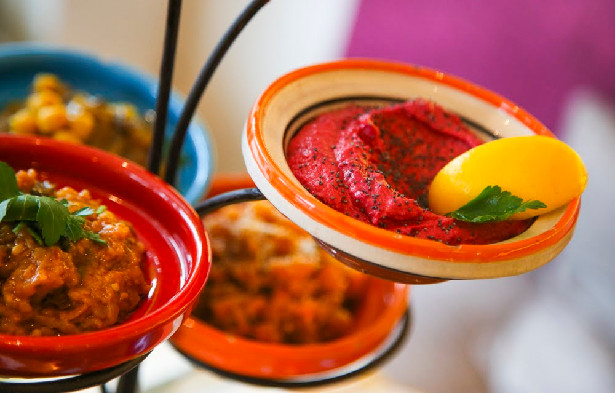 In celebration of Veganuary, London-based vegan restaurant, Comptoir V, has announced a special seven course vegan tasting menu, as well as a series of special events and workshops including 'Steps to Living Plastic Free', 'Exploring Veganism and its Health Benefits' and 'Goal Digger' an intention setting workshop for the new decade, all taking place in January.
Comptoir V aims to make plant-based eating exciting and accessible for vegans and meat-eaters alike, the menu has been designed around the idea of vegan alternatives to some favourite meat dishes and includes Moroccan Pancakes voted 'best vegan dessert in London' by Time Out magazine. The seven-course sharing menu will be available from 1st January, and includes tried and tested favourites from the menu such as Dynamite 'Shrimp', Jackfruit Nuggets, spicy beetroot Hummous, smoked aubergine Zaalouk, Barbecue Mushroom 'Ribs' with Vegan Mac and Cheese, Kofta ('meatballs'), pancakes and 'Cheesecake' – all for £23.95pp. All of the dishes have been inspired by traditional meat or dairy recipes to appeal to those toying with the idea of losing their vegan-ity, and for long time vegans who want to try something new.
Event Series
Comptoir V will be holding an exclusive series of free Veganuary events, including:
6.30pm on 8th January – A talk on Exploring Veganism and Healthy Living with Plant Based Food Consultant and Personal Trainer Inspired by Coupe. Coupe has been a vegan for many years and is an ambassador for natural, plant-based living, and will share his experience of becoming vegan and the benefits that it brought and how you can make small manageable changes to increase benefit your health.
11am on 12th January – A Goal Digger Workshop for the new decade. Yasmina Cherquaoui, Health Coach and Wellbeing Consultant, will guide you through mediatation, visualisations and goal setting action plans to get you in the right mindset for a healthy and happy new decade. Including tips for successful resolutions like Veganuary!
6.30pm on 29th January – Liberte Cherie, the zero waste, plastic-free, grocery store based on London's Portobello Road will sharing tips on changes we can make to be more sustainable in our own homes, use less plastic and create less waste.
Spaces for the events are limited and booking is essential, to book call 0203 092 0047. A £5 deposit will be taken to secure the booking which is redeemable off food and drink on the day.
Comptoir V is open from midday to 10PM Monday to Friday and Midday to 11PM Saturday and Sunday. To book or for more information on Comptoir V, call 0203 092 0047 or visit comptoirv.co.uk.
The secret to losing lbs and not £££ in 2020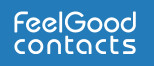 January is officially the bleakest month of the year. It's cold outside and you're broke, making it difficult to kick start your health and fitness resolution. Just because you can't afford that gym membership, it doesn't mean you have to let your fitness suffer. Feel Good Contacts has teamed up with Personal Trainer and Fitness Expert Badrul Islam to help you to get fit on a budget.
If it's miserable outside, then there are plenty of ways to exercise at home. Avoid sitting down for too long by doing some household chores to keep active. Put the music on and grab a can of baked beans for some bicep curls. If this weight is too light then move onto big bottles of water, a bag of rice or even paint tins or bricks from the garden shed. You can also use your body weight – try some tricep dips or standing push-ups on a sturdy sofa. To increase your heart rate, run up and down the stairs. Don't forget a core work out, this can include planks, leg raises and sit ups. On your first session start with light weights and aim to do 3 sets of each exercise with 12 reps. As the sessions progress, gradually increase your reps. Remember not to hold your breath when you're exercising and keep a bottle of water handy.
If you need some inspiration, then you'll find some good trainers on Instagram. They will regularly post photos and videos of their workouts. You can also try YouTube where you will find thousands of free fitness videos to work out to. Whatever you feel like doing, from Pilates to body combat to a core workout, you'll find it on the channel.
If you can manage to brave the weather, then go to your local park. Many have communal gym equipment and you'll often find monkey bars in the children's playground where you can work on your pull ups. You could also try a power walk or run. It's completely free and you can go whenever it suits you. If you're new to running, then download the NHS's Couch to 5K app podcast. It will ease you in gently. Once you're feeling confident you can sign up for your local park run (also free) and join your local running clubs (also free). If you don't like running, then try cycling it's a good fat burner. If you don't have a bike, then borrow one from a friend.
Don't dismiss going to the gym just because you're broke. Lucky for us, gyms will be fighting for our business in January. Have a look around for free seven-day class passes and trial memberships. If your friends join a gym, then find out if they are entitled to a free guest pass.
Finally, don't forget about your diet. Being healthy doesn't have to be expensive. Bulk buying meats, fruit and vegetables will save on grocery bills. If you have the time, prepare food and batch- cook healthy well portioned meals that you can freeze or refrigerate. You will then be able to regulate your nutrition which will improve your overall health. To avoid getting bored and tempted by unhealthy options, prepare a wide variety of healthy food to keep yourself interested.
Nimesh Shah Marketing Director at Feel Good Contacts commented: "Research shows that doing exercise can boost our mental and physical health so it's very important to keep up the exercise routine in January, even when you don't have too much spare cash lying around."
Badrul Islam concluded: "A lot of people associate exercise with having to have access to expensive equipment. But there are so many ways you can work up a sweat without working up the credit card debt. Even the laziest of people can start to burn off the calories by making a few simple changes to their everyday routine. Walk to your local shops for your weekly groceries instead of buying online and use a basket instead of a trolley to work those biceps and core. Change the side you're carrying the basket on if you only need one, or hold two baskets at one time which will balance the weight. Both methods will work like the farmers walk exercise. Cycle or walk everywhere but if this isn't possible then get off the bus one stop before your destination. Finally always use the stairs instead of the lift – every little bits counts to a new and healthier you."
Health and fitness related product suggestions via AO.com.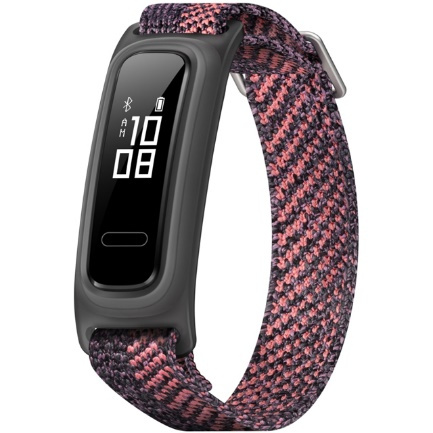 Huawei Band 4E Smart Watch – 210mm – Coral –
£24 Current Price
12.7mm TFT touchscreen offers easy navigation
Fitness tracker and GPS monitors health and activity
Water resistant – great for swimming, kayaking and more
Huawei Pay – buy in-store items quickly & conveniently
Receive notifications from your Android smartphone
Huawei Band 4 Smart Watch – – Sunburst Orange –
£39 Current Price
24.1mm TFT touchscreen offers easy navigation
Fitness tracker and GPS monitors health and activity
Water resistant – great for swimming, kayaking and more
Huawei Pay – buy in-store items quickly & conveniently
Receive notifications from your Android smartphone
Russell Hobbs 24610 1.5 Litre Blender – White –
£24 Current Price
1.5 litre jug capacity
Stainless steel blade breaks down tough ingredients
2 settings to choose from
Filling cap lets you add ingredients as you blend
Will only start up with the lid securely attached
Breville VBL214 Blender with 6 Accessories – Black –
RRP £39 NOW £30 SAVE £9
600ml jug capacity
300 Watt power output
Pulse function helps reach the ideal consistency
6 accessories included
Components are dishwasher safe for easy cleaning
Beko SJA3209BX Slow Juicer – Stainless Steel –
RRP £99 NOW £75 SAVE £24
1.2 litre capacity
200 Watt power output
Wide feed chute for bigger fruit and vegetables
Special tool creates delicious sorbet from frozen fruit
Components are dishwasher safe for easy cleaning
Ninja Nutri Ninja Slim QB3001UKS Smoothie Maker with 2 Drink Containers – Silver –
RRP £59 NOW £30 SAVE £29
700 Watt power output
2 bottles included
Pulse function helps reach the ideal consistency
Specially designed lid lets you enjoy drinks on-the-go
Components are dishwasher safe for easy cleaning
HOPE WITH DEPRESSION A Self-help guide for those affected and their families, friends and carers By Lynn Crilly
ISBN: 978-1-78161-153-1
£14.99
20th January 2020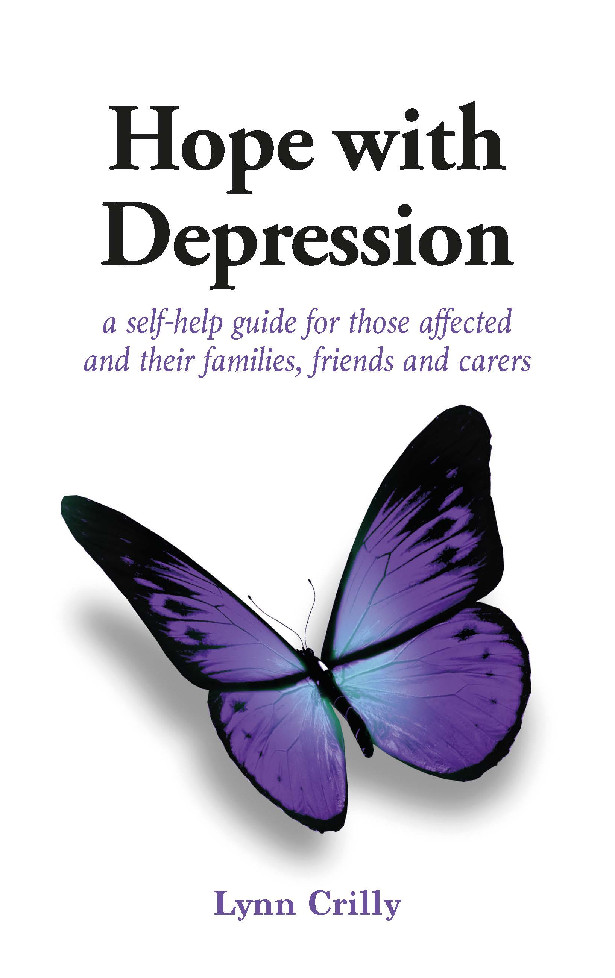 "This supportive book offers a useful insight into the complexity and severity of depression, a mental disorder that is increasingly spoken about but still often misunderstood. Drawing on her own experience of depression as well as her years of work as a counsellor, Lynn recognises that each person's illness is unique and provides practical information on a range of symptoms, therapies and treatments." Marjorie Wallace, CEO & Founder, SANE
Depression affects more than 300 million people worldwide from all walks of life, and can be a completely debilitating and isolating mental illness. Lynn Crilly speaks from personal and professional experience, having suffered depression herself, and provides much needed positive, practical answers, illustrated with observations and anecdotes from carers and sufferers themselves, Hope with Depression explains the many varieties of depression, how to spot them and the possible causes and drivers, and gives a balanced guide to available treatments – both mainstream and 'alternative' – in the context of what has worked in Lynn's experience. This is a practical, supportive guide for anyone with this condition or helping someone with depression, be they a family member, teacher, sports coach, workplace colleague or friend. It recognises that each person's illness and recovery will differ and having detailed knowledge and a full toolkit of treatment options is the way to empower each individual with hope for recovery.
Contents What is depression? Myths and truths – Causes; Types of depression – Reactive vs organic – Ante & post-natal – Seasonal affective disorder (SAD) – Mild & major depressive disorder – Bipolar disorder – Premenstrual dysphoric disorder – Dysthymia; Recognising depression and seeking treatment; A guide to therapies; Depression and well-being; Depression and other mental illnesses; Depression and suicidal thoughts – Sane on suicide; Depression in adolescence; Depression in relationships and the home; Depression and the workplace; Conclusion – From me to you; Resources
About the Author Lynn Crilly is an award-winning counsellor, author and mother of twin girls. After finding one of her twin daughters, Samantha, was struggling with anorexia nervosa and OCD, and having followed the conventional routes to no avail, Lynn took the decision to follow her gut instincts and rehabilitate Samantha herself. She subsequently developed her unique form of counselling to support sufferers and their families going through similar experiences. Lynn continues to work with families battling mental health issues every day at her clinic in Surrey. She is admired for her passion and understanding – something she attributes to the strength and loyalty of her family and friends, with whom she spends as much time as possible.
Meringue-makers Flower & White announces deals to be stocked in hundreds more stores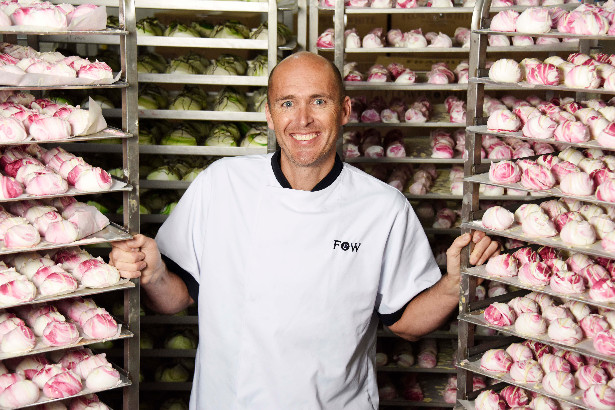 To celebrate the new year award-winning meringue makers Flower & White can announce it will now be stocking its range in high street retailer Lakeland and Scottish convenience stores Scotmid Co-operative.
Flower & White's range of meringue bites and drops are now on sale at 67 UK-based Lakeland stores, while bars are also available at 177 Scotmid Co-operative convenience stores across Scotland. The snackable range is also now available at online healthy wholesaler Epicurium.
The snacking range, which was re-launched earlier this year, has innovative and unique sustainable packaging, beating the likes of Mars and Nestlé to become the first company in the sector to move into plastic-free and 100% recyclable packaging.
"As we embark on a new year we are looking at even more growth to add to an outstanding 2019," says co-founder Brian Crowther.
"Our range of meringues is getting into more and more places and is fast becoming the people's choice for a treat.
"To be in more stores across the country is brilliant and will continue to help raise our profile and customer base."
Flower & White, which recently celebrated 10 years in business, also confirmed it would be stocked on Virgin Atlantic flights in 2019 joining other stockists which include Selfridges, Harvey Nicols, QVC and Amazon, to name but a few.
The company has come a long way from the days where Brian and his wife Leanne were separating eggs by hand in their garden shed.
Its 13,000 sq ft factory in Telford now uses more than 200,000 eggs to produce the one million meringues each day.
The meringues which also include natural flavours and colours, the indulgent snacks are gluten-free, low-fat and suitable for vegetarians – plus they're under 100 calories per portion.
Flower & White are also looking at further extending the snackable range next summer.
Leanne said: "We are so excited about bringing new products to our customers. We're working on new concepts all the time and we have a new addition to the bars and bites ranges coming out in July. I can't wait, it'll be yet another new way to eat meringue."
JACKFRUIT VOTED THE TASTE OF 2020
Meat Alternative Loved By Vegans, Expected To Go Mainstream In 2020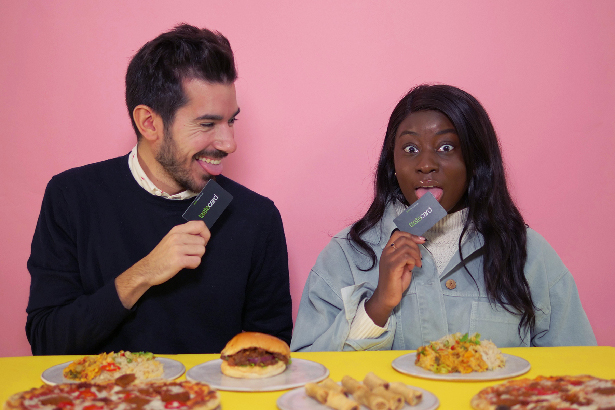 Over 300 chefs and restaurateurs predict jackfruit will be the food on everyone's plates and dinner tables in 2020
Research shows that 12 per cent of people have tried vegetarian and/or vegan diets in 2019, with women twice as likely to try than men
The annual report from tastecard suggests jackfruit spag bol, ribs, (f)ishcakes and even a jacked Sunday roast will become commonplace across the country
Jackfruit has been unveiled as the tastecard Taste of the Year 2020 as both professional chefs and consumers across Britain predict 2020 to be the year of the meat alternative.
In two separate surveys, jackfruit topped the polls as the food both consumers and over 300 professional chefs and restaurateurs expect to see explode on to the high-street restaurant scene next year.
The fruit, loved by vegans and vegetarians alike, has already seen its popularity rise in 2019 with more people trying plant-based diets this year. Women have stood out as the most open to try meat-free dishes, with 18% admitting to having tried new vegan options vs. only 6% of men.
Jackfruit was singled out from a list of ten tastes, picked by the food and growth experts at tastecard, the UK's largest dining club. Other tastes to get tongues wagging in 2020 include turmeric, collard greens and goji berries1.
The fig and breadfruit relative, often used as a meat alternative was the top choice of influencers and experts including chefs, catering specialists and food retail managers in the UK.
In addition, families and foodies should look forward to seeing even more jackfruit appear on restaurant menus across the country and at home with restaurant brands including Giraffe, PizzaExpress and Chiquito serving dishes including the fruit.
The consumer research revealed that jackfruit has been the one food item people have come across the most in restaurant menus this year (34%)2. This is perhaps related to consumers' demand and interest for plant-based dishes, with 12% of respondents attempting to switch to a vegetarian and/or vegan diet in 20193.
With its increased popularity, jackfruit may well start to also be featured at home. Available from every major supermarket, jackfruit can be used in a variety of ways and in traditional dishes including fishcakes, Sunday roasts and burgers; jackfruit hotpot anyone?
The seeds can also be cooked, eaten on their own, or ground into flour. And when eaten raw, jackfruit is sweet and has a similar taste to pineapple, mango and banana.
To celebrate the tastecard Taste of Year 2020, tastecard is releasing a limited number of its coveted membership cards, all jackfruit flavoured. The cards, created by the Robin Collective, offer a number of discounts at 6,000+ restaurants across the country.
tastecard's CMO, Anwar Sultan said: "The jackfruit trend is set to soar in 2020 with the ingredient being favoured for mainstream menus and served on dinner tables across the country. I'm really looking forward to seeing how restaurateurs, chefs and home-cooks experiment and incorporate jackfruit within everyday meals".
Jackfruit – the largest tree borne fruit in the world – originated in southwest India, where it grows abundantly, can also be found in the East Indies, the Philippines, Thailand, Malaysia and Indonesia.
Taste of the Year is part of tastecard's annual trend report collected via thorough analysis of the restaurant industry, social media trends, consumer research and food expert insights.
Since its inception as tastelondon in 2006, tastecard offers members 2 for 1 meals or 50% off food and at 6,000+ restaurants including PizzaExpress, YO!, Frankie & Benny's, Beefeater Zizzi and more.
Balance Wheel – all in one home training device for strength, stability and mobility sanartewellness.com/products/sanarte-wheel
vimeo.com/322573674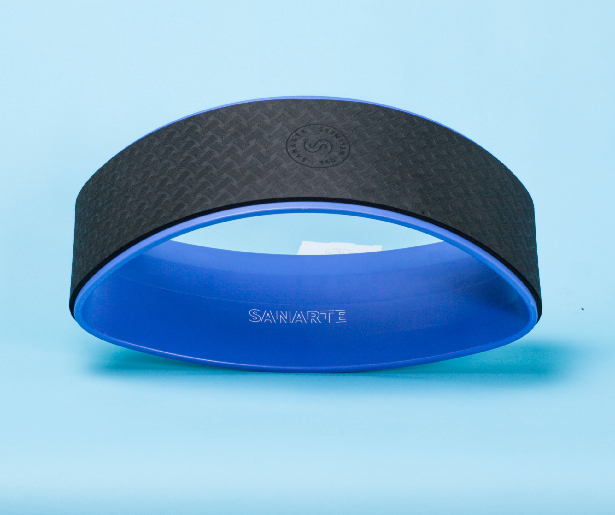 Foam Roller Water Bottle sanartewellness.com/products/hydration-canister?_pos=1&_sid=079fcddc7&_ss=r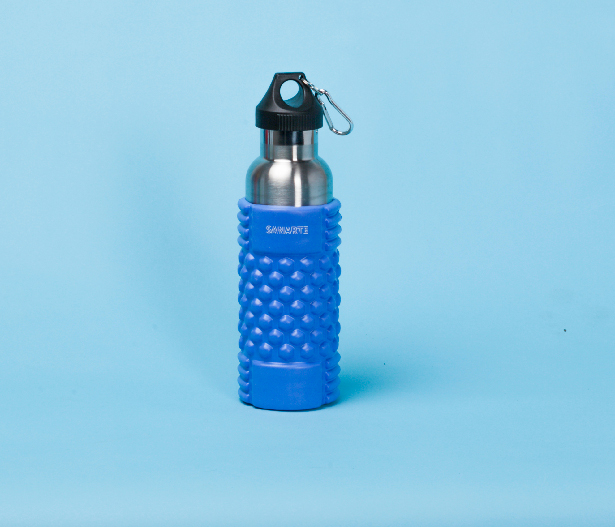 Vibrating Foam Roller sanartewellness.com/products/vibration-roller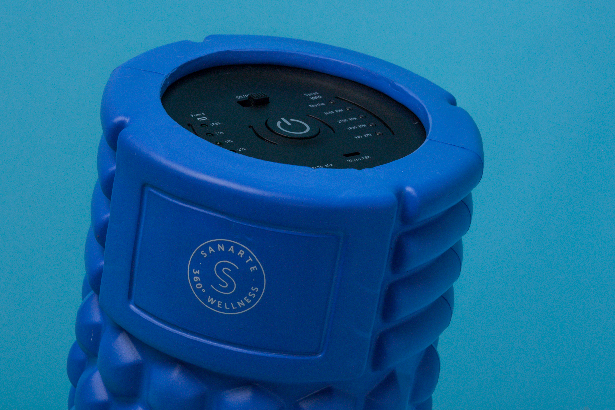 Refresh your dry January with Love Hemp's CBD water
Keep refreshed this dry January with Love Hemp's CBD infused water.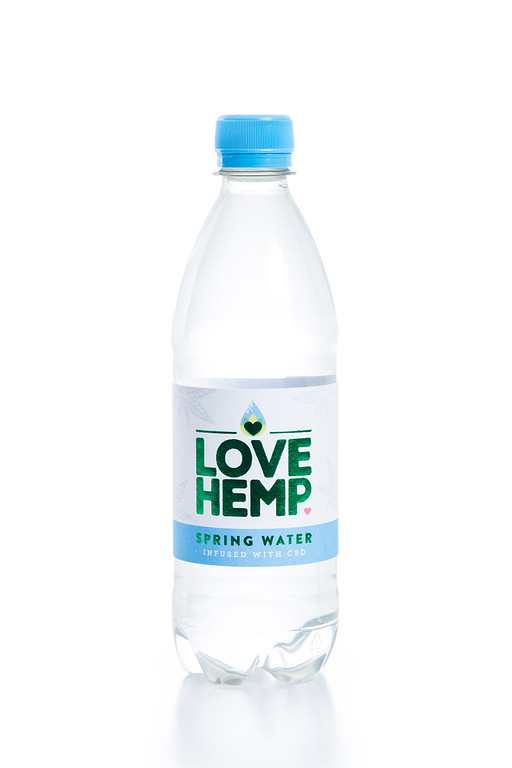 Each £1.99 bottle contains 500ml of natural spring water infused with CBD hemp droplets (2mg). The water is stocked by Holland & Barrett, Ocado, WHSmith and Sainsbury's and is also available online from www.love-hemp.com
Love Hemp, the UK's fastest growing CBD brand, is predicting a CBD boom during the Twenties with a soaring demand from customers.
Globally, the cannabidiol market is forecast to grow from $4.6 billion this year to $26.6 billion by 2025.
Already, UK users are spending more on CBD than the total vitamin D and vitamin C markets combined.
A recent survey found that 28% of Britons would consider using CBD, equivalent to 14 million people. Meanwhile, female consumers have grown by 92% and there has been a 25% growth in people aged over 50.
Hailed as one of the biggest wellness products of last year, CBD has been linked to numerous wellbeing benefits including optimum sleep, calm and recovery.
And its high-profile celebrity fans include Morgan Freeman, Tom Hanks, Whoopie Goldberg, John Legend and Kim Kardashian.
Love Hemp's 10 must have CBD products for 2020
CBD infused Cellulose Fibre Mask 10mg CBD £9.99
Made with advanced nano-emulsified CBD, this super charged sheet mask is infused with THC free hemp oil and plant extracts to promote healthy hydrated skin. Suitable for all skin types.
CBD Body Salve 50ml, 300mg CBD £29.99
A deep conditioning CBD infused body salve which is hand-blended and made with organic ingredients. Apply a thin layer and massage thoroughly into affected areas of the skin. Popular before and after exercise.
CBD Chocolate Bites 20mg CBD from £3.99
Smooth and well-balanced dark chocolate balls infused with CBD rich hemp extract. Rich in a full spectrum of natural cannabinoids, terpenes, flavonoids and phytonutrients.
Vegan and sugar free CBD infused Jelly Domes 40mg CBD from £4.99
Each 60g tin contains fruit flavoured jelly dome shaped sweets infused with premium CBD hemp extract. Flavours include Orange, Strawberry and Lemon. Suggested use: take 1-4 Jelly Domes when needed and do not exceed 20 sweets per day.
Gummy Bears from £19.99 for 40 Gummy Bears
Fruit flavoured sugar free and gluten free gummy bear sweets. Each gummy sweet contains 5mg CBD.
Love Hemp CBD Water from £1.99
Each bottle contains 500ml of natural spring water infused with CBD hemp droplets (2mg). The water is also stocked by Holland & Barrett, Ocado, WHSmith and Sainsbury's.
CBD Oil 1,000mg, 10ml, 10% CBD £49.99
An everyday CBD oil which comes in flavours which include Natural, Peppermint and Orange.
CBD Oil 4,000mg, 10ml 40% strength £199.99
A super high concentrate CBD oil and the strongest CBD oil available in the UK.
CBD Oil huge 10,000mg, 100ml, 10% strength £399.99
An extra-large size bottle of Love Hemp CBD oil which will last for months and is the best value CBD oil in the UK. As a dietary supplement, use 1-4 times per day – 10 drops under the tongue, hold for 60 seconds and swallow.
CBD Oil Spray 400mg, 30ml 1.33% strength £29.99
Flavours include Natural, Peppermint, Orange and Lemon. Simply spray twice under your tongue up to three times per day then hold in your mouth for 90 seconds before swallowing.
Visit www.love-hemp.com
Kalms Night #WakeUpReady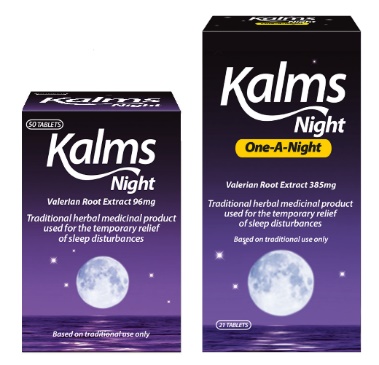 Kalms Night One-A-Night is a traditional herbal remedy, containing valerian root extract known for its natural sedative action. Allowing you to drift off to sleep peacefully and wake up feeling refreshed and ready for the day ahead, without leaving you feeling groggy.
Kalms Night One-A-Night tablets are available to purchase online at www.kalmsrange.com and supermarkets and pharmacies nationwide.
Kalms One-A-Night RRP £5.49 for 21 tablets
Kalms Day #KeepKalms
product_page_pack_2018According to the Mental Health Foundation (YouGov2018), 74% of people have felt so stressed they have been overwhelmed or unable to cope. Chronic stress can have a negative impact on someone's mental and physical health.
Kalms Day is a traditional herbal medicinal product used for the temporary relief of; symptons associated with stress such as mild anxiety and irritability, exclusively based on long standing use as a traditional herbal remedy. It also contains valerian root.
Kalms Day RRP: £9.35 for 200 tablets, Kalms Day RRP: £6.35 for 84 tablets. Available to purchase online at www.kalmsrange.com and supermarkets and pharmacies nationwide.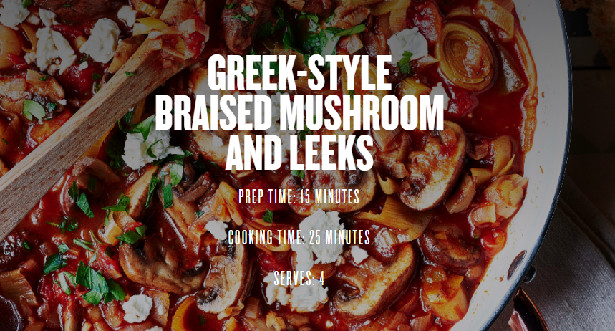 Healthier New Year Recipe from www.justaddmushrooms.com
INGREDIENTS
500g chestnut mushrooms, halved
3 tbsp olive oil
1 onion, finely diced
2 leeks, washed and finely sliced
6 garlic cloves, crushed
1 tin chopped tomatoes
1 tbsp tomato puree
2 bay leaves
1 tsp dried oregano
½ tsp allspice
2 tbsp flat leaf parsley, chopped
Salt and pepper
To serve
Bread or cooked rice
Feta cheese
METHOD
Heat the oil in a deep frying pan and add the onion. Fry over a gentle hear, stirring until it begins to soften.
Add the mushrooms and leeks and continue to cook for another 2 to 3 minutes, until the mushrooms are starting to brown.
Add the garlic and stir through before adding the tinned tomatoes. Fill the tin with cold water and add that too.
Finally, add the tomato puree, herbs and allspice and stir thoroughly. Put a lid on the pan and allow to simmer for about 15 to 20 minutes until the tomatoes have cooked down to create a thick sauce.
Season with salt and pepper and stir in the fresh parsley. Serve warm with bread and feta or rice.
Introducing Freedom Wellness Therapy
Providing professional, accessible & holistic mobile wellness treatments to individuals throughout London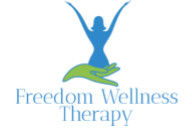 Pioneers in mobile health and wellness, Freedom Wellness Therapy offers a wide range of specialist services including Massages, Yoga and Pilates, Personal Training and Beauty treatments, designed to improve the mental and physical wellbeing of its clients.
Freedom Wellness Therapy work with specialist and accredited Practitioners, who provide the highest quality wellbeing treatments, which are carried out in your preferred location whether that be your home, hotel, gym or place of work in London.
Professional and accessible, Freedom Wellness Therapy allows its customers to enjoy access to multiple types of health treatments in line with their personal schedules and goals, either through a cost-effective subscription service or single-use appointments. This means that customers can take ownership and choose a wellness goal that is bespoke to them, improving their personal physical, mental and social wellbeing.
Freedom Wellness Therapy Services include:
• Classic Relaxation Massage • Sport Massage • Deep Tissue Massage • Yoga & Pilates • Personal Training • Beauty Treatments • Manicure & Pedicure • Hair Styling • Corporate Wellness
Prices start from £49 for massage treatments, £65 for personal training and £25 for beauty treatments. For more information or to book your treatment, please visit the website: www.freedomwellnesstherapy.com
ISSA Launches First Certification for DNA-Based Fitness Training Programs

First of Its Kind Fitness Certification Training Program
Developed with DNA Industry Leader Genetic Direction
PHOENIX, Ariz. (Jan. 6, 2019) – The International Sports Sciences Association (ISSA), a pioneer in the personal training certification industry, announced the launch of a new certification in Genetics-Based Program Design. The new certification program provides personal trainers and fitness professionals the knowledge, skills and ability to create specific programs based on their client's DNA test results.
"This is a game changer for fitness and nutrition professionals," said ISSA's CEO Andrew Wyant. "Applying a client's genetic make up to their exercise response unlocks secrets to individual roadblocks. Personal trainers can now understand how a client's body naturally burns fat in response to exercise and may effectively change their results."
ISSA partnered with Genetic Direction specifically because its lab meets the Clinical Laboratory Improvement Amendments and is College of American Pathologists certified. These certifications ensure test results meet or exceed industry standards for clinical laboratory testing.
Three main genetic traits that influence a client's ability to lose weight are:
Weight loss ability with diet and exercise
Fat loss response to cardio
Body composition response to strength training
Genetic markers are the remaining piece of information trainers have been missing in order to build plans and see real success. The certification is both assessment and program-based.
The ISSA/Genetic Direction's DNA profile provides:
Analysis of 36 genetic markers
Analysis of 16 genetic traits related to weight loss
Analysis of 12 genetic traits related to athletic performance
Food recommendations, including macronutrient breakdown and caloric needs
Nutrient recommendations
Exercise recommendations, including cardio and strength training
There are two parts to ISSA's Genetics-Based Program Design program. The first part is an online professional course designed to educate professional fitness and nutrition coaches on the meaning of specific genetic markers in fitness and how to create fitness programming using a client's DNA.
The second component is a fitness-customized DNA-based test offered to personal trainers to add to their toolbelt. The DNA test is a simple cheek swab sent to the Genetic Direction laboratory that, in turn, produces an in-depth analysis of DNA.
"We are very excited to partner with ISSA on this groundbreaking project," said Scott Thompson, Chief Operating Officer of Genetic Direction. "The combination of ISSA's comprehensive certification program and our leading-edge, genetics-based health management programs will elevate trainers in the personalized diet and exercise arena."
Revolutionizing the professional health and fitness industry, ISSA provides a flexible and affordable online learning program that empowers students to become certified and successful health and fitness professionals from anywhere in the world.
About Genetic Direction
Genetic Direction's data interpretation software platform improves individuals' lives by evaluating their DNA. Personalized health management programs are developed based upon the latest peer-reviewed genetic research.
About International Sports Sciences Association
The International Sports Sciences Association (ISSA) is a global leader and pioneer in the personal training certification industry. For more than 30 years, ISSA has been committed to providing the highest quality certification programs by merging the gym experience with practical applied sciences and building trust in order to help people build their goals. ISSA offers personal training specializations including senior fitness, exercise therapy, and corrective exercise. To date, ISSA has trained more than 300,000 students and placed personal trainers across 140 countries, all while continuing to develop greater access to opportunities that promote a healthier world: www.ISSAonline.com.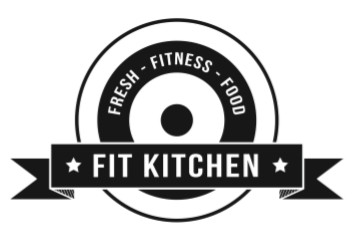 Fit  Kitchen is launching the first of a chain of nutritious, quick-­‐service   fresh food outlets catering for the health, fitness & sports market. The first  site will be in the heart of London in the Old Street,  EC1 area – with a free delivery service within a 2 square mile radius from the outset. The unit will have a small dining area, hot and cold grab and go section, counter service, shop and juice bar. Menus will be nourishing, nutritional and geared towards providing a balanced  diet. The concept is designed to serve a  rapidly expanding market of urban male and female gym goers who have a fitness regime including sports enthusiastsand professionals. This will include personal trainers and/or athletes -­‐ who want complementary diet to support their muscle building and fitness goals. Fit Kitchen aims to become the "trusted lifestyle brand" that supports people to eat in line with their training goals.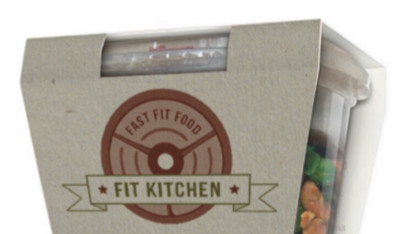 Jorvik Tricycles are great for fitness and are an alternative to bicycles.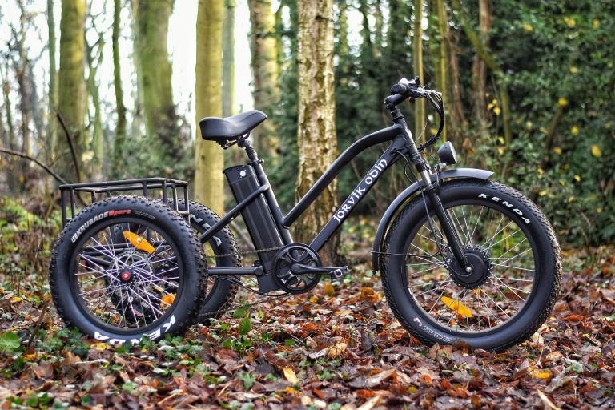 SILKUP Luna – the silk hair wrap to cure bad hair days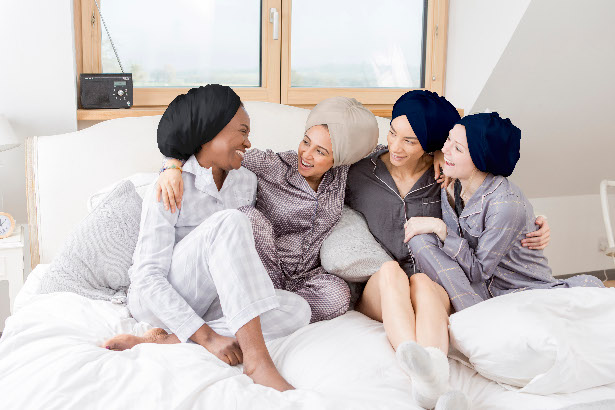 Luna is a silk hair wrap that protects hair from damage while sleeping and can also help to prolong hair styles.
● The benefits of the silk hair wrap include; anti-frizz, reduced greasiness and breakage prevention
● Luna is made from 100% 22 momme Mulberry silk, featuring a soft jersey silk band with gentle elasticity
● Sleeping in silk can extend time between hair washes by up to four days
● SILKUP uses conscious packaging which is fully recyclable and designed to conveniently fit through a letterbox
● Luna comes in two sizes both priced at £52 and is available to purchase on SILKUP's website.
SILKUP have also launched their range of silk pillowcases to compliment Luna, available in three colours to match Luna or make a statement on their own. Our pillowcases come in a standard European size on 50x75cm. They are constructed with high grade 19 momme mulberry silk, using nontoxic dyes. They come with a concealed zipper fastening to keep your pillowcase in place all night long and is hidden so that it won't snag on your hair.
Benefits
The benefits of sleeping on silk pillowcases for our skin have long been spoken about, but the same can be said of the benefits of silk for our hair.
Wearing a silk hair wrap overnight can prolong the life of a hair style, reducing the need to restyle in the morning and therefore avoiding any additional heat damage.
Silk is a smooth fibre which means that it will not rub hair up the wrong way, unlike cotton which can grip at hair causing damage, breakage, split ends and more. This gripping at hair is also what leads to what many refer to as 'bed head'.
As silk is moisture wicking, it also removes excess moisture from hair making it appear less greasy in a morning.
These benefits mean sleeping in silk can prolong hair styling such as a blow dry by two days and keep curls sleek and bouncy instead of turning frizzy or dropping overnight.
All these benefits mean that, depending on hair type, sleeping in silk can extend time between hair washes by up to four days. Which means much more time saved between not having to wash or style hair every morning.
Janine van Throo, Founder of Just Natural Consulting and hair care expert said: "Not only is silk a luxury experience that we all deserve, it has some great benefits as well. The surface of silk is smooth and prevents the loss of the natural moisture from your hair. This of course will also help to reduce damage of your hair. Wearing a silk hair wrap will help keep your hair in one place and reduce split ends. Additionally, curly hair will experience less tangles in their hair after covering the hair with a silk scarf before going to bed. As a Natural hair Therapist, I strongly advise all women to cover their hair with a silk hair wrap."
What makes Luna different
The Luna was created after a team of colleagues became frustrated by being unable to find the perfect silk hair wrap option for their various hair types. After sampling the products currently available they found they either didn't stay on throughout the whole night or contained uncomfortable bands that pulled on baby hairs or dug into the scalp.
Nichola Stott, SILKUP Founder said: "We found using a silk scarf could often come loose overnight, or layers of overlaid fabric could dig in and be uncomfortable. Whilst existing ready-made turban wraps worked for some; team members with Afro hair found the weight of braids or twists could cause the front-knot to pull against the forehead. One of our team with an undercut found that almost anything slipped off. We realised that there wasn't a comfortable, luxurious product that could fit all types of hair whilst staying put throughout the night. We created Luna to fill this gap and offer a luxurious but affordable silk hair wrap solution that will work for all women."
Product details
Luna is 100% 22 momme Mulberry silk, featuring a soft jersey silk band with gentle elasticity. Designed to distribute the weight of your hair, the jersey silk band and structure of the bonnet provide a comfortable sleep.
All of this means hair is protected, locks are contained, and style is extended. The jersey silk band is made with a weaving technique that loops the threads to create elasticity naturally and is still 100% silk. No added man-made fibres. The band also seals edges and protects baby hairs from tension caused by other hair wraps.
Luna comes in two sizes; small and large which are both priced the same. The Large has been designed to fit shoulder to long hair, from curly to afro textures including braids and extensions, with the Small designed to fit short to shoulder-length hair.
Carmella, SILKUP model and Luna ambassador said: "I've slept in it every night and it's really lovely, I've been rocking three to four-day curls!"
Research/production process
After coming up with the basic designs, we enlisted the help of a specialist milliner to make up our prototypes. We then went to a designer in London who turned this into a real-life design. Colours were selected to be universally flattering to all skin tones. We wanted to ensure that all hair lengths and styles were covered, so we designed the large to have a drawstring to allow users to control how snug the fit is around their hair. The jersey band was designed to sit comfortably over the ears and protect baby hairs and edges from tugging and tension.
Benefits:
Healthy Hair
Silk provides significant benefits for the health of your hair, keeping it naturally soft, moisturised and tangle-free. Cotton can dry out your hair and cause it to knot and frizz. Silk doesn't absorb moisture; however, it does wick moisture to ensure the excess moisture in your hair is removed, taking grease away from your body. This ensures your hair remains dry and with reduced grease in the morning.
The smoothness of silk has also been found to reduce thinning of the hair and split ends. The anti-static qualities in the silk fabric also prevent your hair from knotting. Moreover, the cling-free properties of silk can extend the life of your blow-dry by two days.
Reduce Sleep Creases
Not only does silk feel wonderful against your skin, but research suggests silk can also help reduce the signs of sleep creases. Silk contains a natural protein and a number of amino acids, and recent studies indicate these can make your facial lines and wrinkles appear smoother and less noticeable.
Retain Moisture
Silk helps to keep moisture on your skin to keep it hydrated, far better than other fabrics on the market. Sleeping on silk is a great way to help your skin maintain its natural moisture. Not only that, you may find you save money on your skincare products because your skin is able to retain more moisture in your face, to begin with, by sleeping on silk.
Hypoallergenic
Silk pillowcases can help to dramatically reduce the symptoms of allergies due to its hypoallergenic qualities. Because it is naturally pure and tightly woven, silk repels bed and dust mites, dust, pollen and other airborne allergens. The material itself has a structure which means it is much harder for mites to breed in and for other allergens to exist, therefore it is perfect for those who suffer from allergies, seasonally or all year round.
Temperature Regulating
Silk is a natural, breathable heat regulator which helps the body to regulate the correct temperature. It does not conduct heat or static electricity like other fibres, in particular, cotton and polyester. Due to the structure of silk fibres, heat is retained during cold, and excess heat is let out during warm weather, keeping your skin cool in the summer and warm in the winter.
Better for The Environment
Silk as a fibre that comes directly from nature. It requires no fertilizers or pesticides, and manufacturers will keep the material in its purest form. Being a natural fibre, Silk is biodegradable and readily recyclable. It can go on to produce useful mulch or compost, instead of sticking around for the next 500 years, as most petroleum-based fabrics will.
Not only this but sleeping on silk will reduce the number of products you use. Waking up with smoother hair and softer skin, you may find in time you use fewer products in your routine, which means fewer plastic bottles and containers, less water use, and less chemical runoff into the water system.
● About SILKUP:
SILKUP was started out of a frustration felt by a group of colleagues who all experienced different hair problems. After sampling the products currently available they found they either didn't stay on throughout the whole night or contained uncomfortable bands that pulled on baby hairs or dug into the scalp. Therefore, we decided to design and market a line of products that would solve these problems, starting with our flagship product, the Luna silk hair wrap. We use the finest 100% mulberry silk and soft jersey silk working with a carefully selected supplier known for their superior quality and finish.
SILKUPs Vision is to Transition the world towards zero-waste hair and beauty products. We want to encourage women to transition away from using products that can have a harmful effect on the environment, thus reducing the number of plastic bottles you throw away. Our products are designed to help with this by reducing the number of products needed on your hair and skin with a fabric that is known for having considerable benefits for your hair and skin. By using these products, you will find you dont need to style your hair as often, your skin's appearance will improve and you will save money on the products you use.
THE SPORTS CAPITALS OF THE UK

New data reveals the UK regions where sports are most popular
Wales was found to be the football capital of the UK
A SPORTS map of the UK, revealing where the true homes of different popular sports are in the UK has been released.
A survey of more than 7,600 UK adults published by Decathlon in the Decathlon Activity Index 2019 reveals where the nation's favourite sports are played the most in the UK.
London was found to be the UK's running capital, with 39% of residents claiming to regularly participate in the sport. This may be due to the many free paths and parks on their doorsteps.
Gym fitness was found to be most popular (34%) in the North West of England – home to the second largest gym in Europe, Wilmslow's Total Fitness health club,.
The UK's favourite sport, swimming, was found to be most popular in Scotland, home to Duncan Scott, who recently won at the 2018 European swimming championships and most famously at the 2016 Olympic games. More than 1 in every 4 (27%) Scots regularly taking part in the sport.
Surprisingly, Wales was found to be the football capital of the UK, with an incredible 18% of local residents taking part in the sport on a regular basis.
Yorkshire, the home of four of Britain's finest national trails, was revealed as the hiking capital of the UK, with almost one in five (17%) residents regularly making the most of their beautiful surroundings.
The North East was found to be the most popular region for cycling, with 16% of residents regularly participating in the sport – perhaps spurred on by the facilities on offer at the Middlesbrough Velodrome.
Northern Ireland took the crown as the rugby capital, with 16% of residents regularly playing; while the South East of England was most popular region for yoga and Pilates. More than one in ten (12%) of residents regularly practice – and are perhaps inspired by the fantastic coastal retreats that the region offers.
With the West Midlands being home to tennis favourite, The Birmingham Classic tournament, it's perhaps unsurprising that more than 1 in 10 (11%) of residents partake in racket sports, including tennis, squash and badminton.
The South West was found to be the horse riding capital of the UK, with 1 in 10 (10%) residents regularly saddling up.
Chris Allen, Sports Manager at Decathlon commented: "It's interesting to see how geographical and cultural relevancies are seemingly influencing the sports that people in certain areas of the UK are the most interested in.
"It's only natural that if better facilities are on offer, people are more likely to take up a sport, or practise more regularly. But ultimately, many sports can be played without an official facility or centre – at Decathlon, we encourage people to make the most of the space they have to take up exercise and play sport. Pilates and yoga are easily practiced in a quiet corner of the home. Gym fitness, too, can be improvised in the home, while rugby and football can be played in the garden or yard."
The sports capitals of the UK:
Running – London, 39%
Gym – North West, 34%
Swimming – Scotland, 27%
Football – Wales, 18%
Hiking – Yorkshire, 17%
Cycling – North East, 16%
Rugby – Northern Ireland, 16%
Yoga/Pilates – South East, 12%
Racket Sports (Tennis, Squash, Badminton) – West Midlands, 11%
Horse Riding – South West, 10%
The Decathlon Activity Index tracks rates of participation in sport and other physical activities across the year through a national survey repeated every month throughout the year.
Decathlon has 45 stores in the UK and sells a variety of sports equipment, clothing and accessories perfect for those want to get active or excel their performance.
For more information, visit www.decathlon.co.uk
ALDI IS ROOTING FOR SHOPPERS THIS VEGANUARY
As the nation continues to embrace the greener things in life, Aldi's wide range of vegan-friendly wine options prove shoppers don't need to compromise on quality. This Veganuary is set to see a record-breaking level of participation across the country[1].
Aldi has great value tipples for everyone – from eco-friendly Prosecco, to award-winning reds, crisp whites and smooth rosés, starting from just £3.89.
Aldi's full vegan wine range is available in store and online here https://www.aldi.co.uk/special-diets/vegan.
Sparkling Wine:
Organic Prosecco (£7.99, 75cl)
Available in stores and online now
This fantastic eco-friendly Prosecco is not only suitable for vegans but is also carefully produced in line with strict guidelines which prevents the use of no pesticides or herbicides – perfect for those looking for those looking for a more organic diet. It has fresh pear and green apple flavours, with notes of acacia flowers and honeycomb. Pair with light starters or serve as a superb aperitif.
Exquisite Cremant du Jura (£7.99, 75cl)
Available in stores and online now
Made from 100% Chardonnay this delightfully crisp and elegantly bubbly wine has stimulating fresh citrus notes and a lovely length.
Veuve Monsigny Champagne Brut NV (£12.49, 75cl)
Available in stores and online now
A bestseller and highly acclaimed award-winner from the small, consistently excellent Champagne house Philizot & Fils. This blend of Chardonnay, Pinot Noir and Pinot Meunier has been aged in cellars to enhance its complexity, elegance and length.
White Wine:
Exquisite Collection Estate Bottled Pinot Grigio (£5.49 ,75cl)
Available in stores and online now
A straw yellow coloured wine, with coppery reflections and a fruity taste that develops an appealing ripeness over time. The taste is a velvety and harmonic and pairs exceptionally well with appetisers, entrées and fish courses.
Cambalala South African Chenin Blanc (£3.89, 75cl)
Available in stores and online now
From vineyards in the Western Cape of South Africa, this refreshing Chenin Blanc combines ripe tropical fruits with zesty lime, melon and crisp green apple.
Cambalala South African Sauvignon Blanc (£3.89, 75cl)
Available in stores and online now
Rich, vibrant, crisp and dry, this wine exudes classic characteristics, with grass and gooseberry aromas giving way to ripe tropical and citrus fruits.
Red Wine:
Exquisite Argentinian Malbec (£5.99, 75cl)
Available in stores and online now
This bright and intense ruby-red Malbec with youthful purple tints and aromas of fresh fruits is the jewel in the crown of the high-altitude Argentinian vineyard plots.
Toro Loco Organic Red (£4.99, 75cl)
Available in stores and online now
Aldi's Decanter Bronze award-winning Toro Loco is an earthy red wine that's bursting with life. Fresh and juicy, this organically certified wine is a perfect partner to pasta and burgers – and it's great on its own too!
Iron Horse Barossa Shiraz (£5.99 ,75cl)
Available in stores and online now
A smooth, supple wine with flavours of powerful dark fruit, creamy chocolate and cracked pepper. It's the ideal partner for a full-flavoured red meat dish.
Rosé Wine:
Exquisite Argentinian Malbec Rosé (£5.99 ,75cl)
Available in stores and online now
Full-flavoured and fruity, this is a beautifully bright and intense rosé that reflects the purity of the Andes Mountains. Strawberries are joined by red cherry and white fruits to give a premium food friendly rosé, which is also delicious enjoyed on its own.
Exquisite Collection Sud De France Rosé (£5.99 ,75cl)
Available in stores and online now
Made by Jean-Claude Mas – one of the most highly regarded winemakers in the Languedoc, this Rosé has beautiful cherry and strawberry aromas, with clean and elegant red-fruit and citrus flavours. It has a piercing fruit richness which makes it delightful on its own, or with light fish or salad dishes.
Getting A Watch Can Really Change Your Approach to Things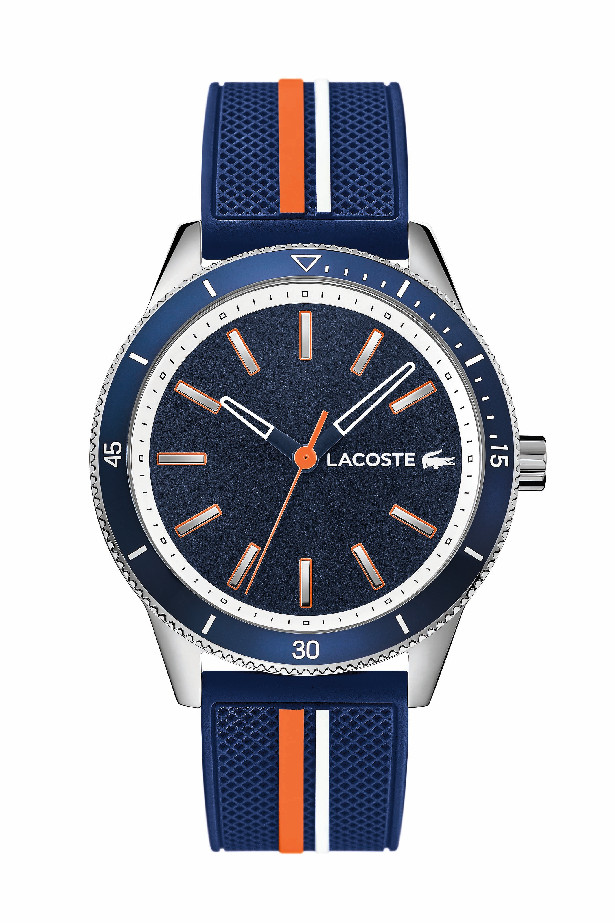 Exposed: THIS sport consumes the most alcohol
Dart fans consume the most alcohol averaging 5 drinks an hour
82% of rugby fans will consume alcohol during a match
Cricket fans consume an average of 12 drinks per match
The majority of golf fans drink whisky during a game
It's no secret that most sports fans will enjoy an alcoholic beverage whilst watching their favourite game – but which sport is the booziest?
Eager to find out which sports fans consume the most alcohol, GolfSupport.com sought to investigate by surveying more than 2,250 sports fans from around the UK. The survey asked participants which sports they watch in person (live), whether they consume alcohol during the match and if so, how many alcoholic beverages they would consume within an hour (drinks measured within an hour of a match to ensure consistency in our results).
Table 1: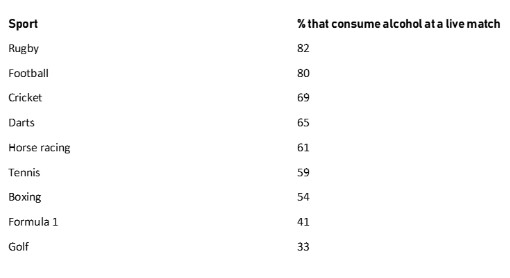 Table 2: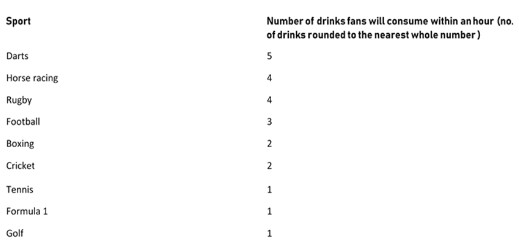 GolfSupport.com found that most of the rugby and football fans will consume alcohol during a match – 82% and 80% respectively. People are less likely to indulge whilst watching golf, with only 33% consuming 1 drink during a game.
Surprisingly, darts and horse racing were found to be the booziest sports, drinking an average of 4 ½ drinks in just one hour – Double that of tennis, boxing, cricket, formula 1 and golf. Despite the high percentage of fans drinking during a rugby and football match, the number of alcoholic drinks consumed on average was higher among darts fans.
Shockingly, GolfSupport.com found that the average cricket fan will consume 12 alcoholic drinks during a game (cricket matches lasting approximately 6 hours – around two drinks an hour!).
Table 3:
In addition, GolfSupport.com researched each sport's preferred alcoholic drink. Unsurprisingly, beer dominates the drinking preferences for most fans. Cider and wine were another popular choice. Surprisingly, golf was the only sport which opted for whisky as their favourite alcoholic drink during a match.
Brits have been predicting the results of the biggest sporting events of 2020 – and they're backing the underdogs.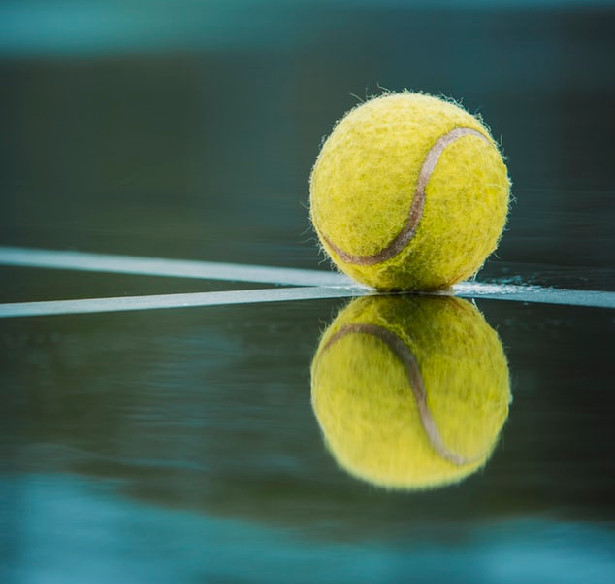 A survey of 2,000 adults revealed 53 per cent think an outsider could follow in the footsteps of Boris Becker and Martina Hingis by causing an upset on Centre Court at Wimbledon this summer.
There's also good news for Gareth Southgate, with more than four in 10 thinking England will end their trophy drought by winning Euro 2020.
In boxing, ahead of their hotly anticipated rematch in the ring, 38 per cent believe Tyson Fury will defeat Deontay Wilder – while eight per cent are backing a shock second draw.
A spokesman from Casumo, which recently launched their brand-new sportsbook, said: "It's going to be an action-packed year of sport – and fans have given a fascinating insight into how they think it's likely to pan out.
"The Premier League never fails to capture the imagination of followers, even those casual fans who don't necessarily back a particular team.
"The top tier is shaping up once again to thrill us in the title race, the battle for the top four and of course the relegation scrap at the foot of the table."
The study also saw Leicester City backed by a quarter of respondents to pull off the most shock results in the remainder of the Premier League season.
More than one in five think they can once again surprise the big boys by lifting the FA Cup for the first time in their history come May.
Sadly for some, 71 per cent are sure that VAR will continue to be used heading into the 2020/21 Premier League season.
In athletics, Brits don't see so much success on the horizon this summer, with 55 per cent of respondents not backing Team GB to better their medal haul from four years ago – predicting they'll win no more than 20 golds.
There's also bad news for Rugby outsiders Italy, as four in 10 don't think they will EVER win the Six Nations championship.
It also emerged Leicester City's Premier League win in 2016 is considered the biggest sporting upset of all time, ahead of Greece winning Euro 2004 – and a 17-year-old Boris Becker winning Wimbledon in 1985.
From those surveyed, 46 per cent of respondents have never been involved in a sporting upset of their own – no doubt making cheering on an underdog to victory all the more appealing – according to the One Poll survey.
One in five have been on either end of winning or losing money as the result of a sporting upset – and 60 per cent say seeing an underdog pull off a surprise victory is one of their favourite things in sport.
Huge odds being stacked against them, overcoming adversity and simply being likeable were the main things that make the best sporting underdog according to those surveyed.
Leicester gained many fans following their title success, and 58 per cent of those polled support a Premier League team – with more than half also backing one or two clubs further down the football pyramid.
Just under a third of respondents support a team close by as they've either always lived in the area or adopted the team of where they have settled down.
Geographical location, parents' allegiance and clubs having the most success at the time were the main influences on those choosing which football team to support.
Casumo's spokesman added: "It seems as though there is an instinctive human drive to support the underdog when pitted against a comparative giant.
"Many are thrilled when they witness a sporting upset as the results of the survey suggest – and by the looks of it, we can look forward to many more shocks in 2020.
"We have launched our very own sportsbook, which will be exciting news to football lovers across the country.
"If supporting an underdog wasn't exciting enough, the sportsbook can help inject that extra thrill into matches you might watch as a neutral."
Casumo have created a quiz to ensure you're not sitting on the fence when wondering which team to support this year. Click here to take the quiz:
www.casumo.com/en/blog/news-gb/stop-sitting-on-the-fence/
THE TOP 20 GREATEST SPORTING UPSETS OF ALL TIME
1. Leicester City Premier League title win (2016)
2. Unseeded Boris Becker's Wimbledon win aged just 17 (1985)
3. Liverpool beat AC Milan in the Champions League Final from 3-0 down (2005)
4. Greece winning Euro 2004 (2004)
5. Andy Ruiz Jnr knocking out Anthony Joshua (2019)
6. Goran Ivanisevic's winning Wimbledon as a wildcard entrant (2001)
7. Japan Beat South Africa in the Rugby World Cup (2015)
8. Wigan Athletic FA Cup win (2013)
9. Dennis Taylor defeating Steve Davis for the World Snooker Championship (1985)
10. Buster Douglas knocking out Mike Tyson (1990)
11. Jenson Button and Brawn GP winning the Formula One World Championship (2009)
12. Martina Hingis winning Wimbledon aged 16 (1997)
13. Muhammad Ali's 'rumble in the jungle' win over George Foreman (1974)
14. Wimbledon's FA Cup winning side (1988)
15. Denmark winning Euro 1992 (1992)
16. Nottingham Forest football team's two European Cups (1978-80)
17. Joe Johnson wins the World Snooker Championships (1986)
18. Netherlands beating England in the ICC World Twenty20 (2014)
19. Ipswich Town Football Club win UEFA cup (1981)
20. Sri Lanka's Cricket World Cup win (1996)
myvitamins (www.myvitamins.com) – the home of supplements! The complete online destination for all things health and wellness – from core vitamins, minerals to proteins, superfoods and snacks.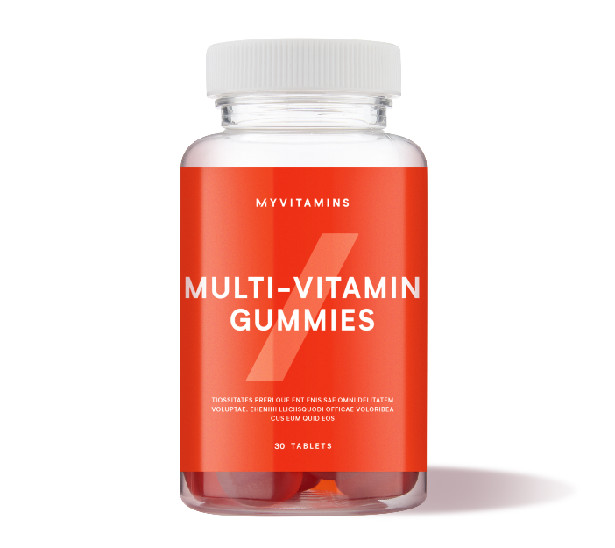 For your everyday health, myvitamins developed a natural strawberry flavoured multivitamin with a blend of nutrients including 11 essential vitamins and minerals.
The complex blend of vitamin A, C, D and E supports the maintenance of your skin and bones further enhanced by Biotin to maintain the condition of your hair, skin and nails. Plus, the addition of iodine and zinc aids cognitive function.
Multivitamin Gummies
RRP £7.99
Chewable Vitamin C Tablets – 60tablets
£5.99
Available from www.myvitamins.com
Vitamin C is an essential vitamin, meaning it can't be produced by the body but is a vital nutrient for health and wellbeing. myvitamins Chewable Vitamin C Tablets have a range of health benefits including helping to protect the cells from oxidative stress, contributing to the normal function of the immune system, reduction of tiredness and fatigue, and boosting psychological function.
Infused with a tangy orange flavour, this simple tablet offers your complete RDA of vitamin C to support your health and wellbeing.
Vitamin D3
RRP £12.49
A deficiency in Vitamin D, commonly known as the 'sunshine vitamin,' can lead to tiredness, low mood, hair loss, muscle & bone pain and increased risk of cardiovascular disease (to name a few!). Optimal levels of Vitamin D can contribute to improved mood and energy levels, as well as maintaining our immune systems health, keeping us fighting fit.
Alpha Men
Alpha Men Tablets – 120tablets
RRP £14.99
Alpha Men is an innovative blend of vitamins and minerals designed to support the health and well-being of the active, modern man. It contains antioxidants vitamin A and E to protect the body with vitamin C and calcium to protect bones. Added B vitamins and magnesium keeps us feeling energised while selenium, zinc and biotin maintain the health of our hair and skin.
Australian owned and designed activewear company making fun funky and functional activewear for everyBODY.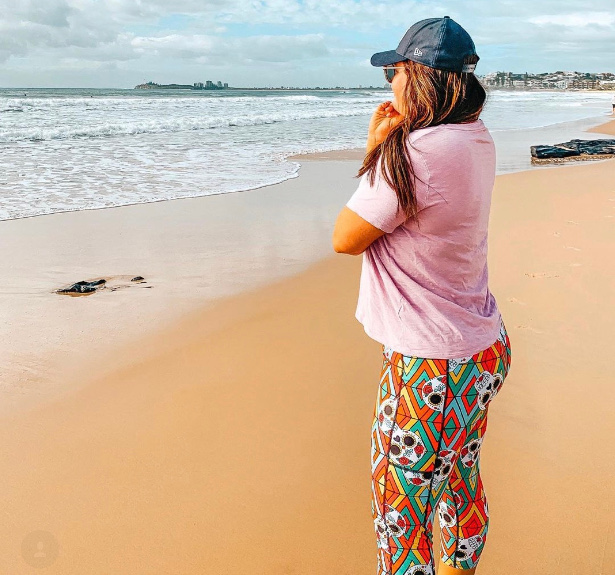 The range in sizes goes from an 8-38 so made for anyone on a health and fitness journey
www.bekeanehealthyandfit@gmail.com
Juice cleansing brings an alkaline energy into the body which effectively neutralises acidity and restores the mineral balance in the cells.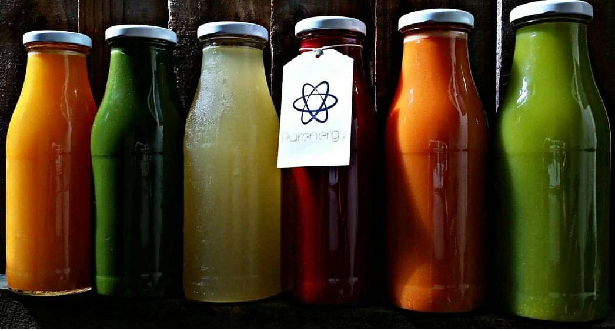 And this is the reason why the pure energy of fruits and plants increases our own energy so that extraordinary transformations can take place. It heightens our awareness and a deep sense of connection with our inner self, thus renewing body, mind and spirit.
During a juice cleanse our body knows precisely where to go, what to metabolise and how to eliminate the least essential to its life and health: toxins and wastes are consumed first, a process known as autolysis (from Greek 'self-eating'), usually described as an operation without surgery, thus thinning the blood so that the lymphatic system can release toxicity into the blood to be detoxified.
Email: purenergycleanse@gmail.com

Ten Ways to Live Healthier and Reduce Your Carbon Footprint
www.bodyandbalance.com.au
Stop Eating (or Eat Less) Meat
The single most effective action we can take to reduce our carbon footprint is to stop eating meat or limiting meat consumption. Did you know that red meat consumes 11 times more water and produces 5 times more emissions than poultry? You don't have to become vegan or vegetarian, although a plant based diet is now proving to be more beneficial to our health and this will significantly help the environment. As the number one consumer of freshwater in the world, animal agriculture is drastically increasing the problem of water scarcity. Don't forget to inform others: many people simply don't know about the connection between meat and climate change.
Unplug Your Devices
You might be surprised to learn that all electronics suck energy when they are plugged in, EVEN IF they have been powered down. Vampire power, as it is called, is responsible for draining $Billions every year. Anytime a cord is plugged into a socket it is drawing energy. The simple solution is to leave your electronics unplugged at all times, unless you're actually using them.
Drive Less, Walk More
Choose to walk, ride a bike or take the bus. Leave the car at home use less petrol and put less fumes into the environment. Walking or riding your bike will help increase your fitness level and has little impact on the environment and you will be promoting immediate results.
Stop buying Fast Fashion
Supporting local fashion and buying from op shops will help save our landfill. Almost half of our clothing is made with cotton, and unless it's labled as "organic" cotton, there's a high chance that it is genetically modified cotton sprayed with pesticides and known carcinogens. This can be damaging to non-GMO crops, causes water contamination, reduces biodiversity and has a negative impacts on human health.
Air dry clothes.
The old clothesline and fresh air is the cheapest, less use of energy and environmentally friendly way to dry your clothes.
Eat Local and Organic (if possible)
Whenever possible, try to eat local, in-season produce. Sticking to foods that are grown locally, in your own city or surrounding area, helps to reduce the carbon footprint created by shipping foods from elsewhere. A general rule for where something is grown is the closer to you, the better. When a fruit or vegetable can be grown in your own space or a local farm, the environmental cost is significantly reduced.
Take time out to get fitter, stronger, healthier, happier
Join a fitness and wellness class , such as Body and Balance YogaPilates Fusion, BodyBarre etc and become part of a community of like minded people who encourage each other to look and feel better about themselves.
Meditate Daily.
10 minutes a day of YogaNidra will invigorate you and will reduce stress and anxiety. www.bodyandbalance.com.au (Jill's Free YogaNidra)
Try starting a Gratitude Book.
Just with one word or a sentence of gratitude daily you will begin to enjoy your life and your environment even more and just the simple action of writing it down preferably in a book not computer will take you away from screentime
Declutter Home and Environment
As well as eating well, detoxing your body and exercising, it is important to declutter your home and the environment around you of unnecessary objects, chemicals, old clothing and more that can affect your health, crowd your mind and make you anxious. Maria Kondo's book 'Spark Joy' is a fabulously gorgeous way to declutter. 1 example is to hold something for a few seconds close to your heart that you have been wondering will I keep or not? If it does not 'spark joy' then let it go. Recently when we needed to declutter our house to rent for 4 months, I used this method and it worked and I felt so much clearer in my thoughts and cleaner in my environment. We hang on to too much or buy more than we need. De cluttering is a great incentive also to pass on clothing and objects that someone else might need or appreciate. The Red Cross and St Vincent de Paul, Life Line stores are excellent for moving things forward.
Why adopting a plant based diet is so good for health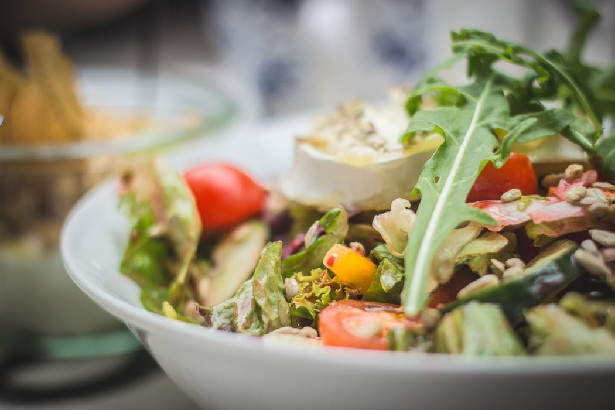 Switching to a vegan diet is becoming increasingly popular for ethical and fashion reasons but there are sound health benefits too. According to scientific research, cutting out animal products may lower the risk of heart disease and cancer, cut the risk of diabetes and may help you lose weight.
So what are we all waiting for! Let's take a look at the health benefits to veganism and find out whether it is worth giving it a try.
1/ A good vegan diet is rich in nutrients
If you remove animal based products such as meat and dairy from your diet, you will be eating foods that are largely ignored by the western diet such as pulses and legumes and nuts, all great sources of fibre and protein. You will also eat more vegetables and fruits which are rich in antioxidants and nutrients. Scientific evidence suggests that this type of varied diet is great for health because it is higher in fibre and nutrients than a conventional western diet.
Of course if you continue to eat the same diet as usual and just cut out animal based products, your health will suffer because it will be lacking in fatty acids and vitamins generally obtainable by meat and dairy such as calcium, iron and vitamin B12. However most people switching to veganism drastically improve their diet and the quality of the food at the same time.
2/ A vegan diet helps you lose weight
Most people who are vegans tend to be slimmer than non vegans. And if you want to lose weight without stress, simply going vegan for a time period is more effective than adopting a weight loss diet and is much easier as well. Studies have shown that adopting a vegan diet may result in greater weight loss than more modest recommendations for weight loss such as calorie control. In addition a vegan diet enables you to eat until you feel full so you don't have to worry about feeling hungry or giving into hunger pangs and breaking your dietary regime.
3/ A vegan diet is good for heart health.
The standard western diet is a major contributory cause of heart disease. Studies have shown that a vegan diet reduces the LDL cholesterol (bad cholesterol) which leads to high blood pressure and heart disease. Certain foods such as avocados, nuts and wholegrains reduce LDL cholesterol and increase HDL cholesterol (good cholesterol). We all know we should eat our five a day to minimise the risk of heart disease so adopting a vegan diet is extremely good for heart health.
4/ Becoming a vegan may help prevent some type of cancers
Red meat and processed meats such as sausages and bacon are believed to increase the risk of contracting certain types of cancer including bowel cancer and colon cancer. There seems to be a link with consuming processed meat and cooked meat such as bacon and barbequed food and post menopausal breast cancer in women.
In men there seems to be a link between the consumption of dairy products with prostate cancer.
Scientists are still unsure exactly why some of these findings are this way. It could be that vegans tend to eat more legumes, vegetables and fresh fruit which have a protective effect whereas the conventional western diet is based very much on meat. It could be that it is more a case of avoiding healthy foods that is the danger here, rather than the risks of any one food group. Scientists have yet to identify the real reason why the vegan diet appears to reduce the risk of certain types of cancer but the statistics show that if you are vegan your risk of contracting cancer is reduced by 15%.
5/ Becoming vegan may help improve the symptoms of arthritis
There have been studies looking into diet and the incidence of arthritis and rheumatoid arthritis. One 6 week study carried out on 37 participants aged between 19 and 70 who suffered from osteoarthritis found that it slightly improved morning stiffness and mobility.
Other studies have looked at the effects of a probiotic diet / raw food diet on cases of rheumatoid arthritis and have noted a reduction in pain and joint stiffness.
6/ Becoming vegan can help reverse type 2 diabetes
Type 2 diabetes is a huge problem in the Western world. Although this type of diabetes is predominantly caused by carbs, rather than meat, going vegan can help improve the condition, and in some cases reverse it entirely.
Because the good vegan diet is composed of natural foodstuffs and pulses and legumes, blood sugar levels are kept low and insulin function high. In fact if you are vegan you are 78% less likely to contract type 2 diabetes.
One study saw 48% diabetic participants drastically reduce their diabetes medication after following a vegan diet for 74 weeks. The vegan diet was actually more effective than the diet recommended by the American Diabetes Association which only improved the condition in 26% of cases.
Some diabetes sufferers have claimed to reverse the condition entirely by adopting a vegan diet.
In conclusion…is it because a vegan diet is so good or because the conventional western diet is so bad?
To benefit from becoming vegan, it is not enough to simply give up meat, fish and other animal related products and expect to reap all the health benefits of a plant based lifestyle. You do need to put some thought into it and drastically change the way that you eat. You need to find some plant based alternatives to commonplace food stuffs such as dairy. In addition you will need to top up on your B12 intake. Humans are naturally omnivorous so generally obtain this important vitamin through meat and fish so you may wish to consider using a B12 supplement.
Perhaps, it is not so much that natural good quality meat and fish are necessarily bad for you, the problem lies with the quantity that we eat and the general unhealthiness of the average western diet? When most people become vegan they instantly improve their diet and start thinking about the quality of their food. And after all it becomes easy to ensure you get five a day if your entire diet is based on nothing but plant based resources!
Perhaps the secret of the healthiness on the vegan diet, is not so much what we avoid in eating, but the food stuffs we used to replace them?
How to cut down on sugar to boost your wellness
by Z. Jonhson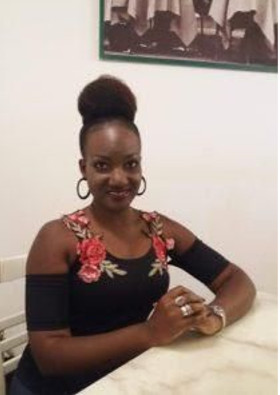 If you are the type of person that has been struggling for some time with sugar addiction, then it's time to look at some of the habits and foods you are eating. Sugar addiction is very common, and it is one of the major reasons why people find it hard to lose weight. In fact, more than 95% of the times, sugar cravings are caused due to lack of proper nutrition. Believe it or not, learning how to cut down on sugar can make significant changes in your weight loss journey, fitness results and overall well being.
Why should you cut down on sugar? Sugar is part of our daily nutrition. We can find it as table sugar, in processed foods, sweeteners, pastries, etc. Basically, sugar is extremely addictive. Who doesn't love to indulge in a piece of cake from time to time, or go for some donuts? Well, sugar gives our brain the sense of happiness and satisfaction. That's why our body naturally enjoys more sweet foods. However, eating too much sugar increases the risk of developing health problems like diabetes. Also, sugar is stored in the body as fat. Because of this, we tend to ​gain weight​. Some ​studies ​even show that too much sugar can cause our skin to produce less collagen. In terms of behaviors, this also spikes bingeing. Fortunately, there are easy ways to learn how to cut down on sugar and improve your wellness.
How to cut down on sugar: Check out these top 5 easy ways 1. Choose more whole foods over processed Did you know that most of the processed foods contain high amounts of sugar? Here, it's important to read food labels. Try to identify the amount of added or "hidden" sugars. Unfortunately, not all food labels have the right sugar content information. Therefore, to make it safe, eat more whole natural foods. This way, you will get the proper nutrients for your body, feeling full for more time and avoid cravings. Here you have the option to choose organic foods​, which are free of additives and will boost your nutrition.
2. Stay hydrated Drinking enough water is key, folks! Experts say that not drinking enough water is one of the main reasons why we crave more sugar. Therefore, a simple strategy on how to cut down on sugar is to drink plenty of water. Have at least 8-10 glasses of water daily. You should take drinks in the morning when you wake up, while exercising, between meals, well, almost any time of the day.
3. Don't skip meals This is a huge one! Skipping meals often is the reason why we tend to crave more sugar. How to cut down on sugar easily? Stop starving yourself! You should eat until you are fully satisfied. Full your plate with ​quality foods​ and avoid curbing hunger with pastries or sugary drinks like soda.
4. Fuel your body with more protein Eating more protein is one of the major keys to staying full for longer and will make you crave less sugar. Plus, protein foods boost your weight loss process. Having more protein in your meals helps you stay fit also. If you are ​vegan​, you can get many plant based sources. Here ​you can also find many quality protein foods to boost your health results.
5. Get more fiber in your plate Fiber is an ingredient you should definitely not miss out on when looking for how to cut down on sugar. Eating more fiber rich foods will not only improve your ​gut health​, but also helps your body crave less sugar. Also, fiber is important to keep blood sugar levels in check. The best sources are fruits, vegetables, green leafs, whole grains, and nuts.
Finally, You can cut down on sugar by applying these simple eating steps. Choosing quality foods is key, reducing the amount of processed foods and snacks will make your life easier. Keep your body moving as well in order to boost your wellness and improve your sugar cravings. Make sure you check out some of these ​superfoods ​to improve your wellness and help you reduce the sugar in your diet for good!
Z. Johnson
Fab Healthy Lifestyle
healthybeautyfitlifestyle.com
Social Media:
[www.linkedin.com/in/zola-johnson-209a24135​]
[www.facebook.com/zola.johnson.79​]
[www.instagram.com/zolanutrifit/​]
[​www.pinterest.es/zolanutrifit/​]
Z. Johnson is a Registered Nutritionist and Cosmetologist. She has been an advocate for healthy nutrition, beauty and lifestyle for more than 5 years. Z. Johnson is also dedicated to motivate and empower people to strive towards a better version of their wellbeing. She is passionate about educating people on self-care, sharing experiences and best tips to achieve healthier lifestyle goals.