Undone Watches
The Father's Day Gift that you're missing from UNDONE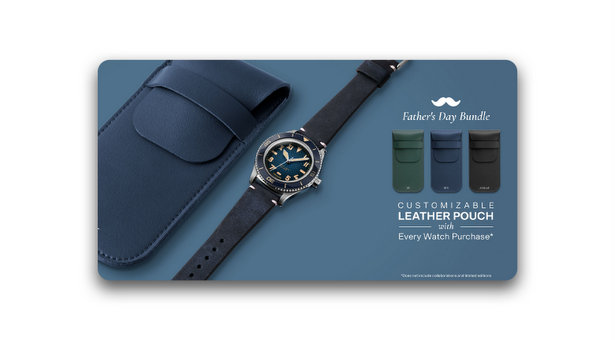 PINTEREST | INSTAGRAM | FACEBOOK | TWITTER
UNDONE is a made-to-order customisable watch brand, giving you the option to gift your father a one-of-a-kind personalised gift.
UNDONE are bringing you the opportunity to make this watch a unique present for your father, by giving you a playground of personalisation. This piece is fully customisable from case colour, dial, hands, strap, and engraving. To make the Father's Day a little extra special, we have included a watch pouch that can be customised with his initials!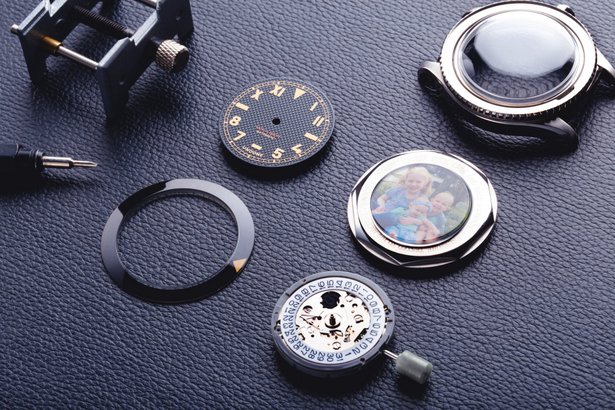 UNDONE's Father's Day Campaign, because your dad deserves that little extra something, and why not gift him this watch which is 100% personalised and unique just for him!
Please note the customised watch pouch option is available now with all UNDONE In-Line watches
UNDONE's Basecamp Cali with Watch Pouch
Movement: Seiko Instruments Inc. NH35A Automatic
Price: USD $ 315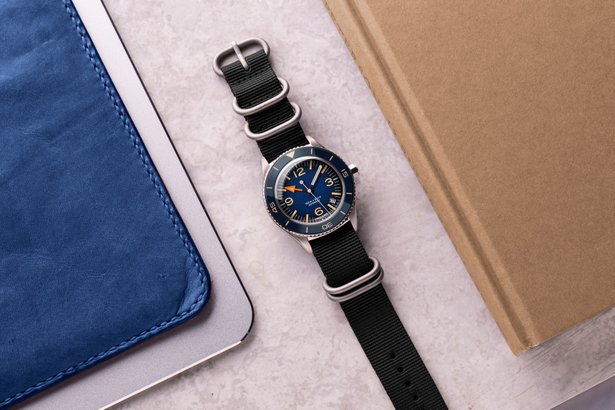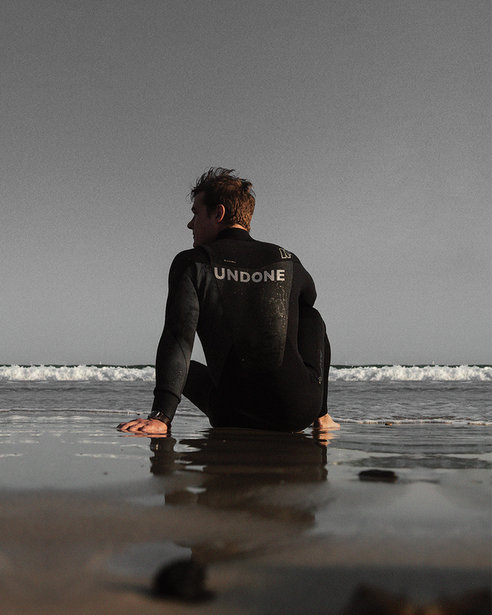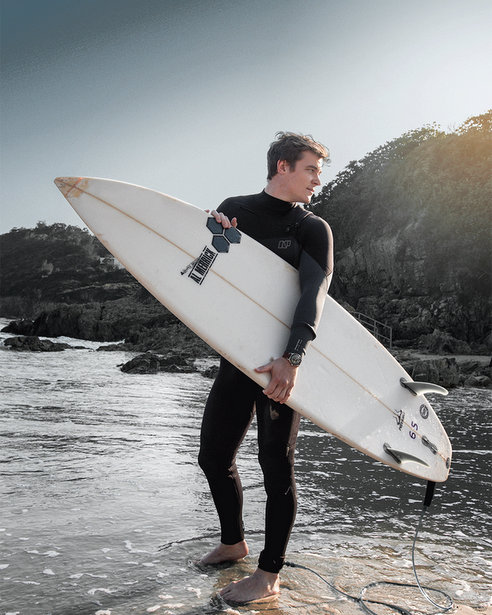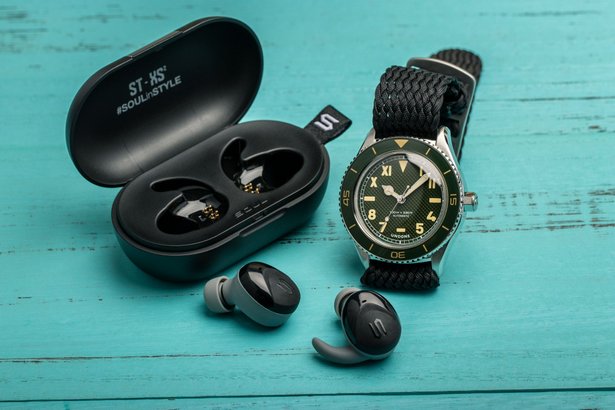 Maybe Dads Office Could do with some wall art… Point Two Design Prints could Make A Really Great Father's Day Gift… it would be something he sees everyday, it gives confidence and will help him feel appreciated! >> www.pointtwodesign.com Maybe they Have A Map Print of where he met mum!?
Since 2014 Point Two Design have mapped over 1500 cities, and they're not done! Each map art print is carefully hand-crafted by husband and wife duo Owen de Lancie and Emily Warkentin using mapping techniques they learned while studying architecture together at university. From alleys and airports to oceans and river-ways, you'll gain a new appreciation and perspective on familiar cities with intricately detailed city map art prints that double as modern home decor and conversation starters.
Celebrate Dad's story with city maps of his hometown, where he went to school, where he met the love of his live or the place he calls home. This Father's Day, give your dad a personalized keepsake to hang in his home or office that reminds him of where he's made some of his greatest memories.
Website: www.pointtwodesign.com
Sample product #1: San Francisco City Map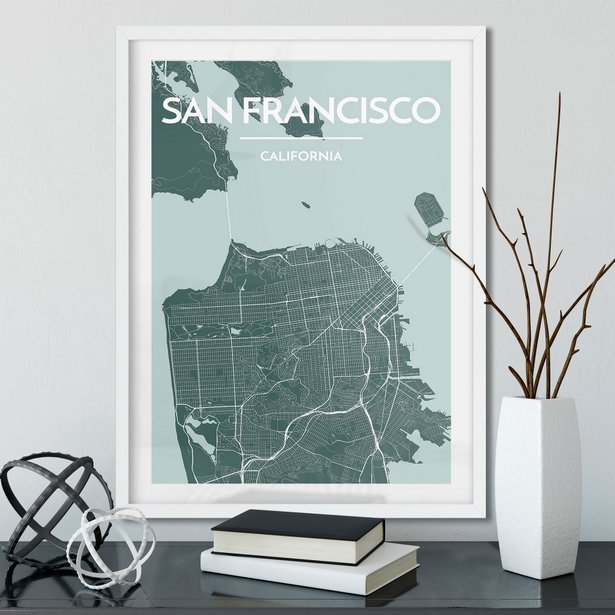 Sample product #2: Brooklyn City Map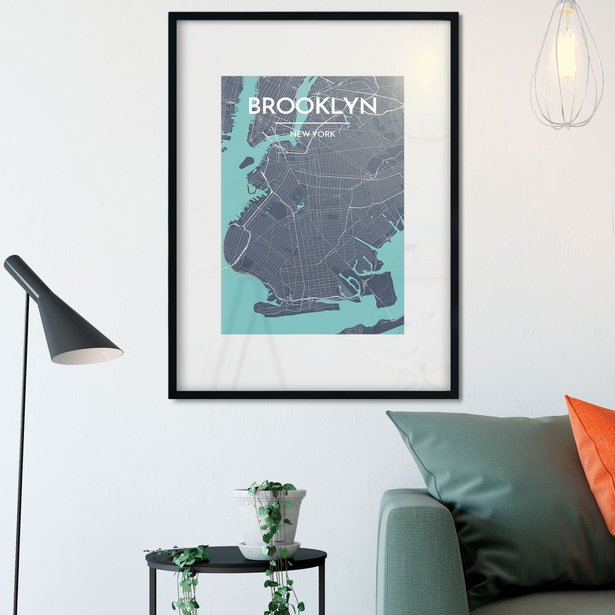 Sample product #3: Toronto City Map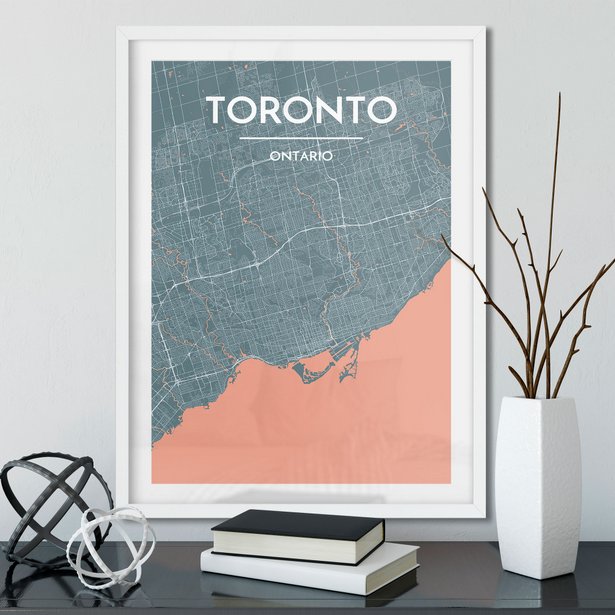 Sample product #4: Austin City Map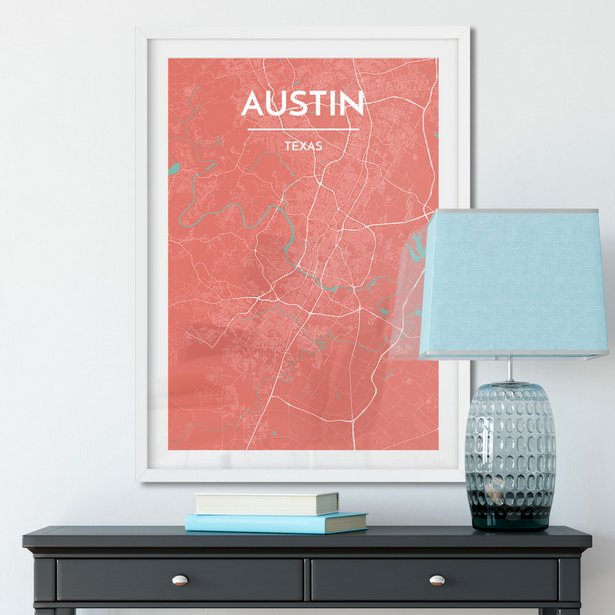 Sample product #5: New Orleans City Map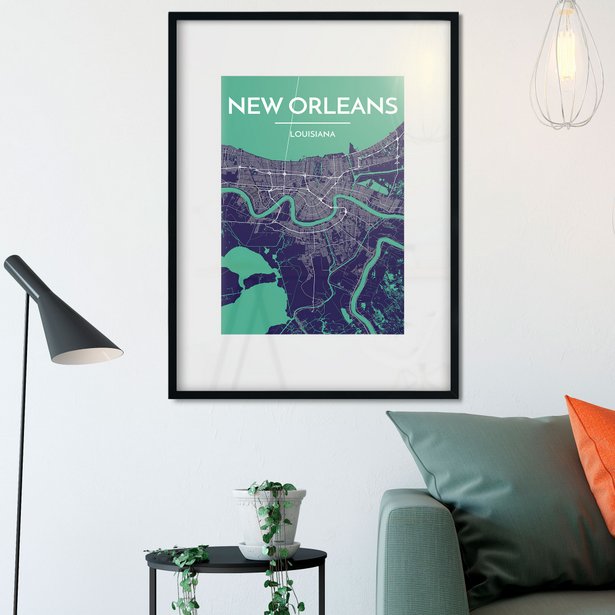 Sample product #6: Berlin City Map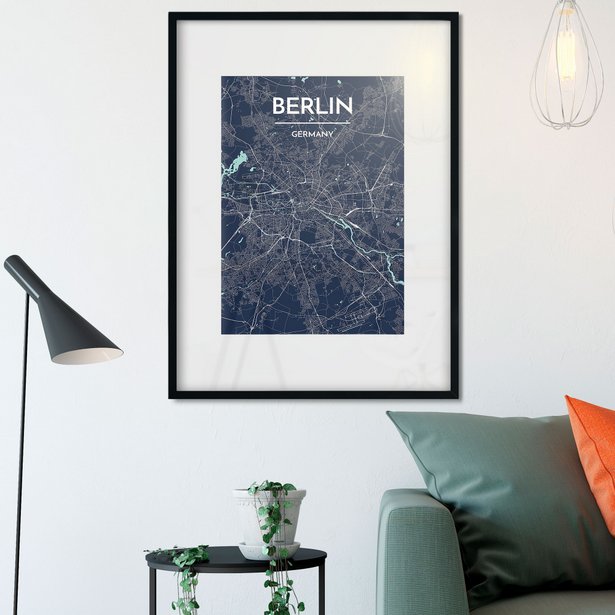 Stuart Gardiner 'Head Chef' double oven glove, £24, souschef.co.uk
Give dad some instant Michelin mojo with Stuart Gardiner's 'Head Chef' double oven glove! The towel features roasting times, chopping guides and temperature conversion tables on your chef's tattooed arms – giving you the extra edge while you cook. These oven gloves look great, and help you improve your cooking at the same time: yes chef!
Anova Sous Vide Precision Cooker Nano, £129, souschef.co.uk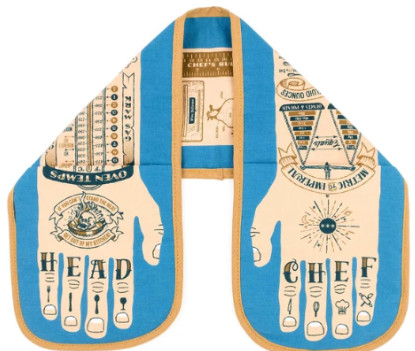 Does your dad love a really good gadget? The Anova Precision Cooker Nano sous vide circulator makes it incredibly easy to achieve professional-level cooking results at home. Simply attach the cooker to any water-filled pot, place the food in a sealable bag, then set the time and temperature. The Anova Precision Cooker Nano heats and circulates the water to a precise temperature, cooking food to an exact temperature which creates maximum tenderness and moisture retention (without worry of overcooking).
Skeppshult cast iron spice grinders, from £39, souschef.co.uk
Skeppshult is a Swedish forge, who has been making cast iron kitchenware since 1906. These thoroughly modern spice grinders are a fantastic way to create signature spice blends for curries, or to grind black pepper fresh at the table before you eat. The heavy duty grinders will dispatch hard spices such as cloves, allspice and coriander seeds with total ease. Left: Pepper & Spice Grinder Bowl with Walnut wood lid, £39. Right: 'SPICE' Grinder, £65.
Himalayan salt plate, £12.50, souschef.co.uk
A great gift for any dad who loves to present food with a little drama at the table! Beautiful pink Himalayan salt can be heated (slowly) or cooled to extreme temperatures – so you can either sear seafood at the table, or serve balls of salted caramel ice-cream. The salt block will season your food, and can even cure it in front of your eyes. It's great for sashimi fish.
Deluxe truffled risotto kit, £19.95, souschef.co.uk
While we can't go to our favourite restaurants at the moment, it is still possible to whip up a risotto any chef would be proud of. This neat kit includes Acquerello risotto rice – loved by Heston Blumenthal for its silky texture – plus our gourmet dried wild mushrooms. Make your decadent risotto and finish with a drizzle of black truffle oil – bellissimo!
About Sous Chef
Sous Chef is an online shop of 'everything food' for the kitchen and home, selling to both chefs and home cooks. From that elusive Middle Eastern or Korean ingredient needed for the latest Ottolenghi recipe, through to chef cookware, and plates and bowls you'll have eaten from in top restaurants, you'll find them all at Sous Chef. Sous Chef is a family business, founded in 2012 by Nicola Lando and Nick Carter – a husband and wife team.
www.souschef.co.uk
Stella Falone Cutting Boards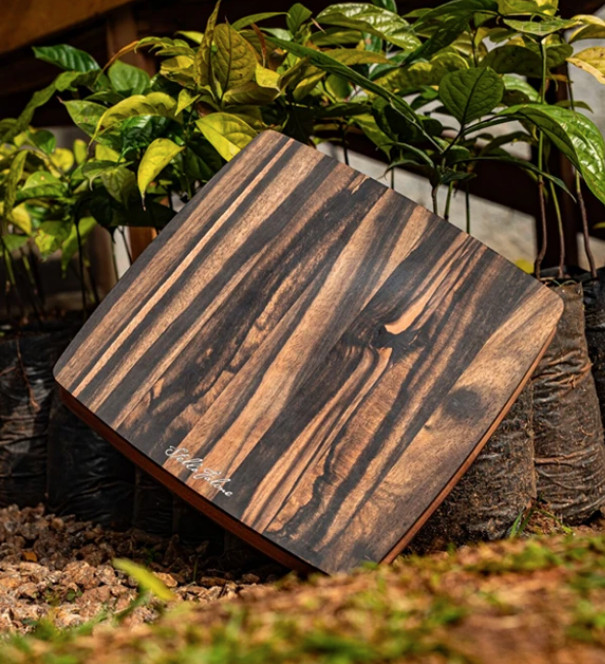 Stella Falone is a line of premium, ethical kitchen woodcrafts made from ebony that, until now, was originally for guitar parts. Are you familiar with Taylor Guitars? They're the world's leading manufacturer of acoustic guitars – played by superstars like Taylor Swift, Jason Mraz, Shawn Mendes, Zac Brown. Taylor Guitars Founder Bob Taylor recently launched Stella Falone to make use of the ebony pieces that don't fit the precise specifications for a guitar or violin, but whose exotic beauty and durability make them wonderfully suited for other types of products.
Stella Falone is sold on Amazon
Monat Global, a luxury brand for anti-aging hair care and skincare. Though many think of the beauty industry as a women's field, we have an amazing Men's Line too!
The Men's line includes a Shampoo + Conditioner (clinically proven to promote hair regrowth), a Cream Shave, Aftershave + Moisturizer, Styling Clay, and Beard Oil. We usually offer a promotion for Father's Day, and although that has not been announced yet, the products are great for Dads any time!
mymonat.com
With Father's Day approaching, families can celebrate their Dad with a unique LEGO gift, offering the perfect opportunity for some bonding with Dad while building.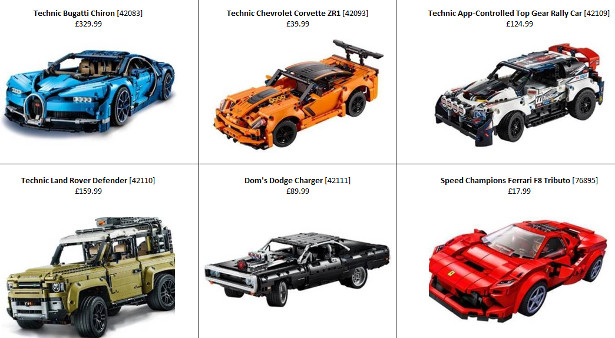 Give petrol heads the (LEGO) car of their dreams with the LEGO Technic Bugatti Chiron or Land Rover Defender, fitted with authentic interiors and elaborate cockpits, capturing the genuine feel of the cars.
Thrill seekers will love the new LEGO Technic Fast & Furious Dom's Dodge Charger or the Speed Champions Nissan GT-R NISMO – perfect for recreating high speed chases or amazing stunts.
Motorcycle fanatics can bring the atmosphere of the streets to the comfort of their own homes with the sophisticated LEGO superbike, a 646-piece remarkable LEGO replica of the Ducati Panigale.
Neptune Collection – Gods Need Swimmers Too!
Baja Llama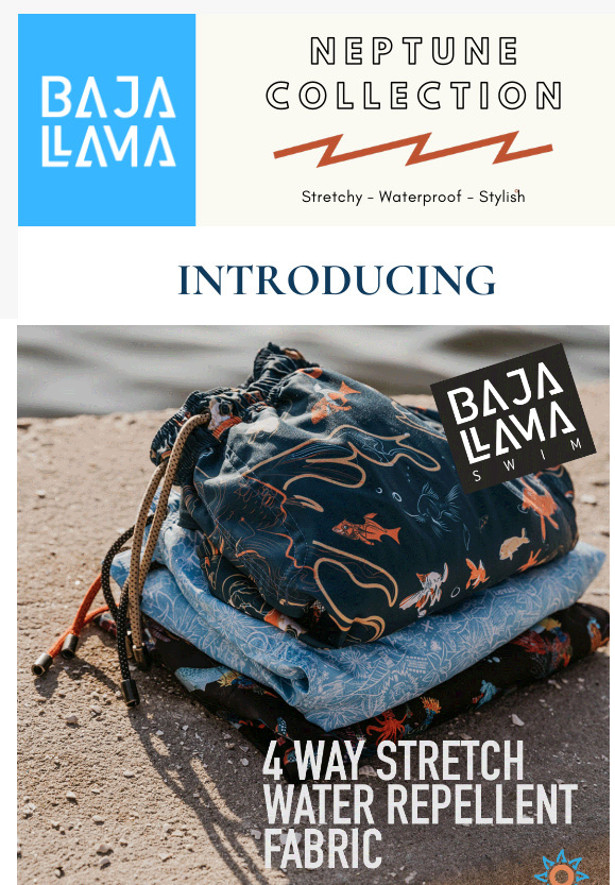 A great present for Dads this year – the Genie Plate! Really popular with men because it provides a large eating area and food never escapes the plate due to its high sides and cutlery storage areas!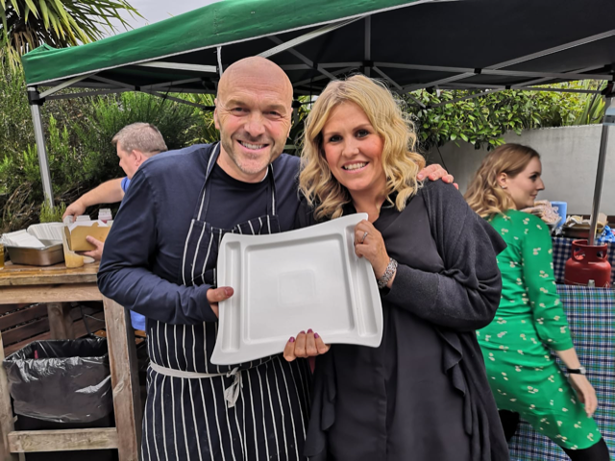 FACEBOOK | TWITTER | INSTAGRAM
The Lovedining Genie Plate is the perfect dinner plate for BBQs, roast dinners and TV eating. As you can imagine, it's proving really popular with men because it provides a large eating area and food never escapes the plate due to its high sides and cutlery storage areas!
See more and buy at :- lovedining.co.uk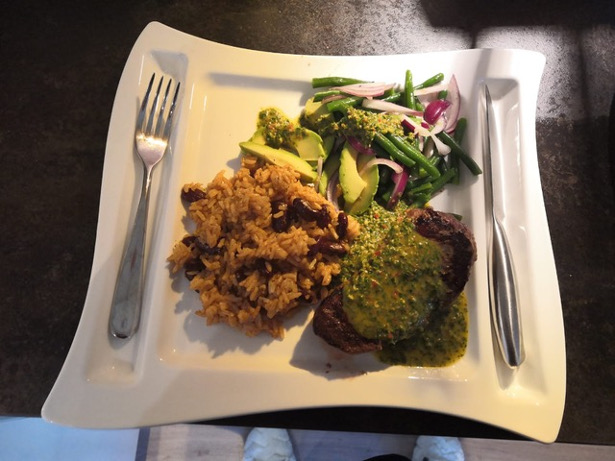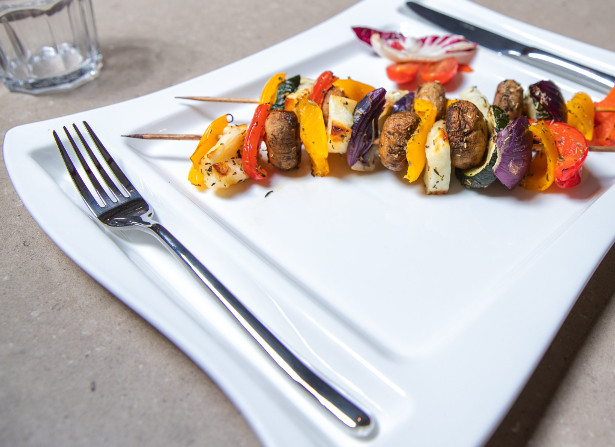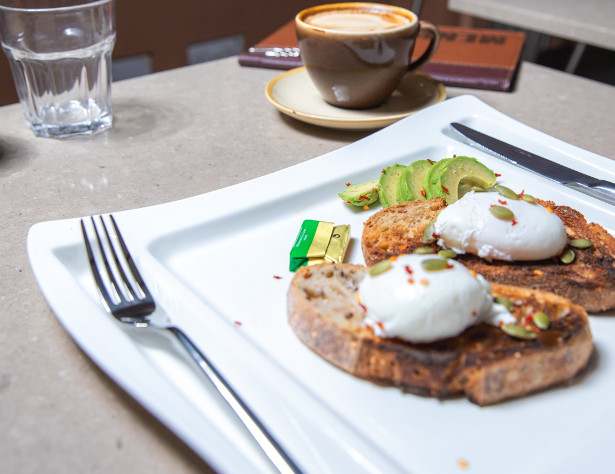 Father's Day gift ideas for garden-proud, bird-mad dads (£3.99 – £29.99)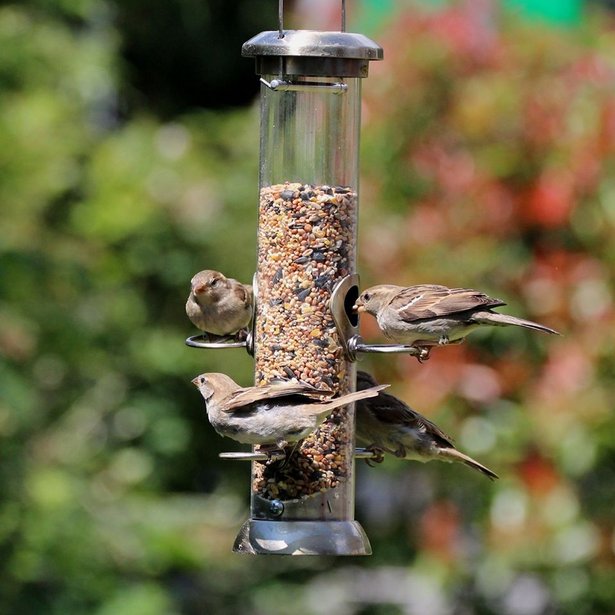 If you're putting together a gift basket for Father's Day (21st June), look no further than Henry Bell Wild Bird Care – the perfect gift ideas for garden-proud and bird-mad dads – from £3.99.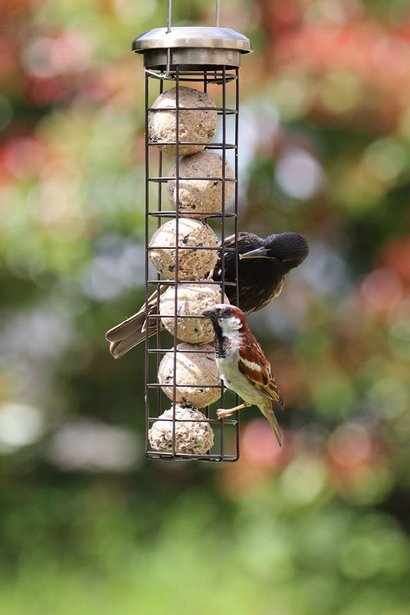 Whether you have a dad who cares about his garden, who likes an easy life or who loves nothing more than showing off to the neighbours, below are five wild bird food and accessory choices from one of the UK's leading quality small animal feed producers, Henry Bell.
FOR THE WILD BIRD-MAD, GARDEN-PROUD DAD
1. For the dad who cares about his garden:
Henry Bell No Grow Mix, RRP: £3.99 for 1kg.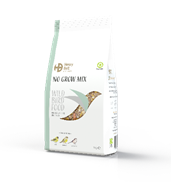 This distinctive, specially created formulation contains seeds that will not grow in dad's garden. Rich with bitesize pieces of sunflower hearts, peanuts and suet pellets, Henry Bell's No Grow Mix is the bird food of choice for both the gardener and wild birds.
2. For the dad who likes an easy life:
Henry Bell Pre-Filled Feeders, RRP: £4.99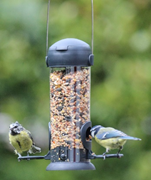 These ready-to-go feeders can simply be unwrapped and hung in the garden. Sleek and contemporary, Henry Bell's Pre-Filled Feeders come in grey with bird friendly perches, an easy opening lid and an angled base to support the flow of seeds to the ports. All labels are handily colour-coded to correspond to the suggested feed to assist dad when he needs to buy feed refills.
3. For the dad who likes robust, long-lasting things:
Henry Bell Heavy Duty Feeders, RRP: £9.99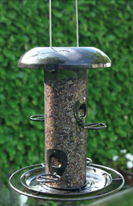 These heavy-duty feeders are a strong and rugged feeding solution for dads who love feeding the birds, made of aluminium, and finished in a striking black. The feeders are easy to clean and refill with an all-in-one base that both offers more perch space and enables the collection of feed debris. The feeders also include a drainage solution in the feeder to assist dad with the maintenance of the feed. Choose from seed, peanut and fat ball feeders.
4. For the dad who's always chasing off pesky squirrels out of his garden:
Henry Bell Heritage Squirrel Proof Feeders, RRP: £24.99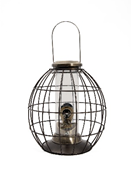 The most important thing about Henry Bell's Heritage Squirrel Proof Feeders is that the decorative cages protect the seeds or peanuts against squirrels! The feeders are made out of durable and hard-wearing aluminium and finished in the Henry Bell antique gold and bronze.
5. For the dad who wants the whole shebang to show off to his neighbours!
Henry Bell Essentials Four Arm Complete Feeding Station, RRP: £29.99
Henry Bell Feeding Stations are a great gift for both new and experienced bird care enthusiasts. They are quick to assemble, with easy push button connections so dad can't get it wrong. The Henry Bell Essentials Four Arm Complete Feeding Station includes four feeder hooks and feeders, a seed tray and a water bath.

Henry Bell (www.henrybell.co.uk) is a leading quality animal feed producer. The Henry Bell Wild Bird Care range includes over 100 products catering for every type of garden bird. Products are available nationwide in 150+ garden centres and online (such as Dobbies), pet shops and mainstream retailers.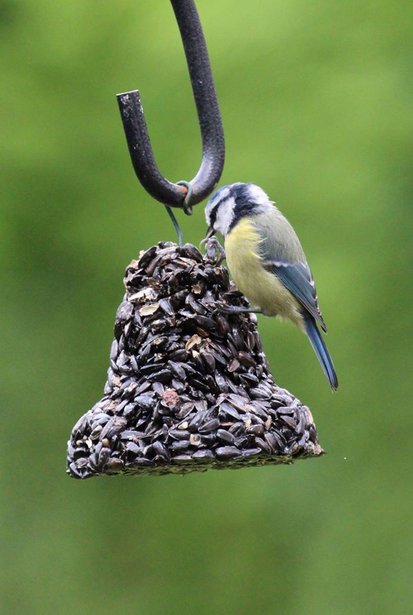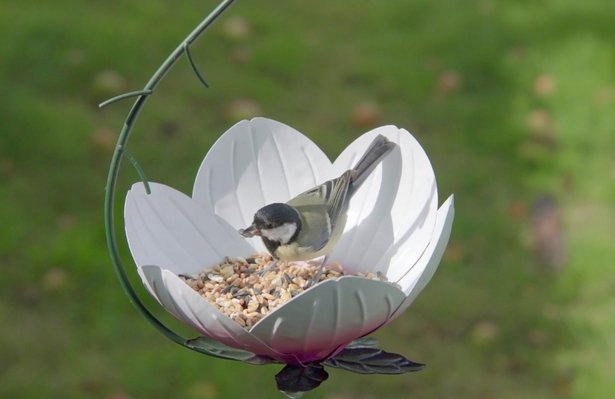 Chase&Co is a lifestyle cycling brand that was started by Travis Mgrath who was obese during school and turned his life around to become a professional triathlete. Chase&Co encourages athletes to wake up every day and chase their dreams.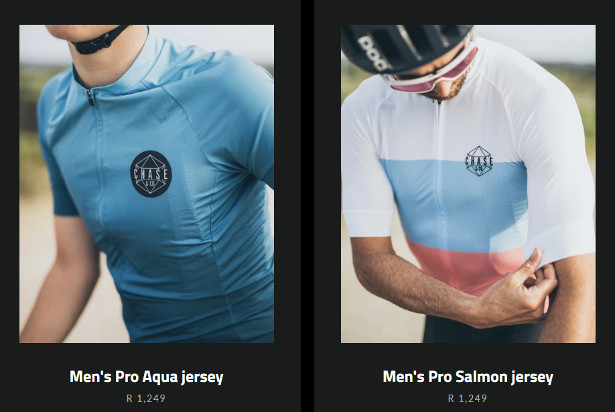 www.chasecyclingsa.com
My Social Book
www.mysocialbook.com

My Social Book turns Facebook and Instagram history into deluxe physical books. It takes less than 45 seconds, is automated, and books include videos, status updates and other content! It's really affordable and fun to do (630,000 books printed so far) – from embarrassing family memories to looking back on lovely moments in life.

A Trouvaille's World Mug is an ideal Father's Day gift, a unique 500 ml high-quality ceramic mug that comes with a pen to colour all the countries you've been to.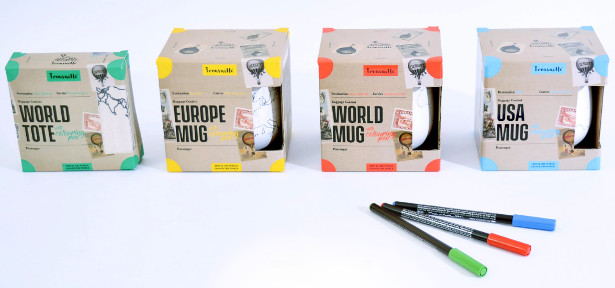 FACEBOOK | TWITTER | INSTAGRAM
It's a great family item and a perfect gift for frequently travelling fathers. Having a cool mug you coloured yourself on your desk and getting that sometimes much needed motivation from the prospect of an upcoming family trip is wonderful. The mug includes a green pen, but other colours are also available for purchase. It costs £19.95, comes in a very giftable and attractive packaging and is available online at www.trouvailleglobal.com/world-mug/. Trouvaille are a London-based sustainable business with warehouses in the UK and the US. See more at :- www.instagram.com/trouvailleglobal/.
See more at www.trouvailleglobal.com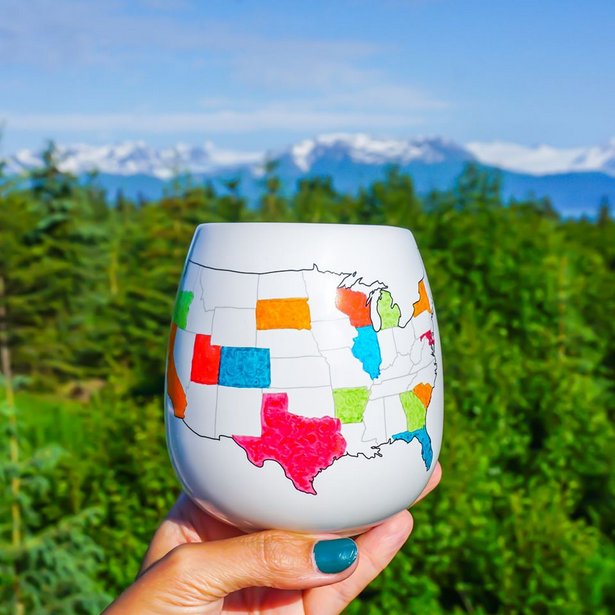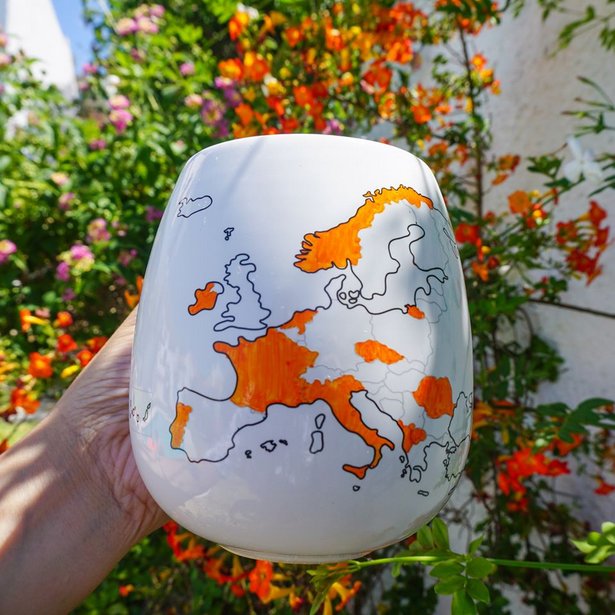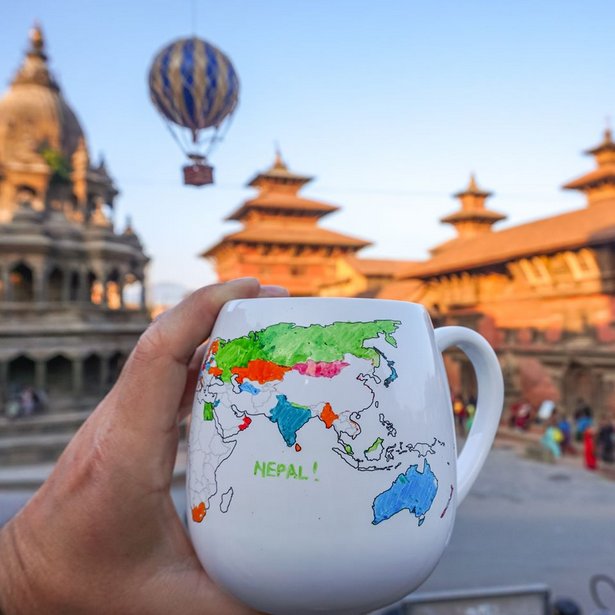 "Mile 8: A book about cooking" is the first cookbook from South Africa's favourite Chef, and internationally acclaimed, David Higgs.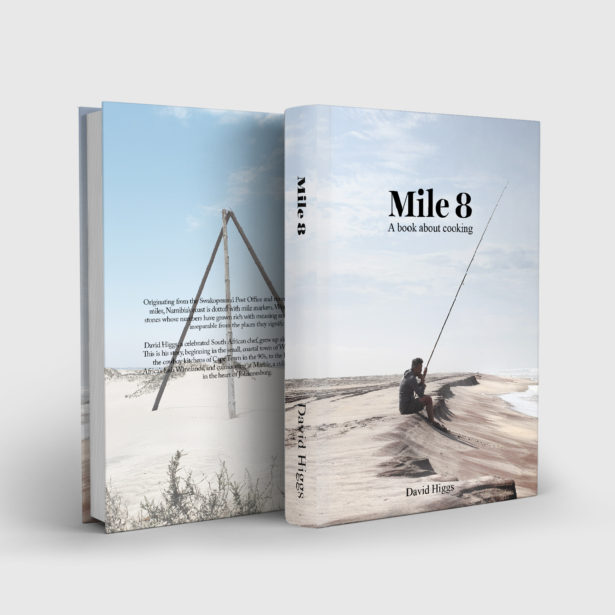 Originating from the Swakopmund Post Office and running north for 108 miles, Namibia's coast is dotted with mile markers. Weathered painted stones whose numbers have grown rich with meaning and legend and are now inseparable from the places they signify.
David, co-owner of Marble and Saint restaurants in Johannesburg, celebrated chef and co-presenter of My Kitchen Rules SA, grew up along this coastline. For him, Mile 8 is a special marker as it is where he caught his first fish and his food journey began. This is his story, beginning in the small, coastal town of Walvis Bay, through the cowboy kitchens of Cape Town in the 90's, to the heart of South Africa's lush winelands, and culminating at Marble, a culinary tour de force in the heart of Johannesburg.
With over 90 dishes and 150 recipes influenced by the journey of Higgs' career, Mile 8 is a culinary adventure bringing together the unique and interesting flavours of Southern Africa. Impala Tartare, Snoek & Apricot, Amadumbe & Chakalaka, and his version of the classic Malva Pudding are just some of the delights to be found in this wonderfully illustrated book.
The book is available for purchase via the Marble website for R400 a copy. Currently all proceeds from the sale of the book go to the restaurant's Staff Support Fund.
marble.restaurant/mile-8-cook-book/
Yubico's YubiKey enables strong two-factor, multi-factor and passwordless authentication, helping users to secure their devices and protect against phishing attempts – which is especially important now in a time when many fathers are working from home.
www.yubico.com/products/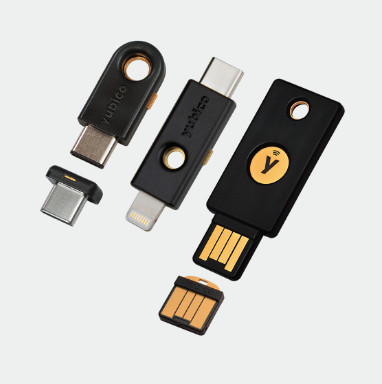 What better way to show how much your pop means to you than to help support his vitality and whole-body wellness every day.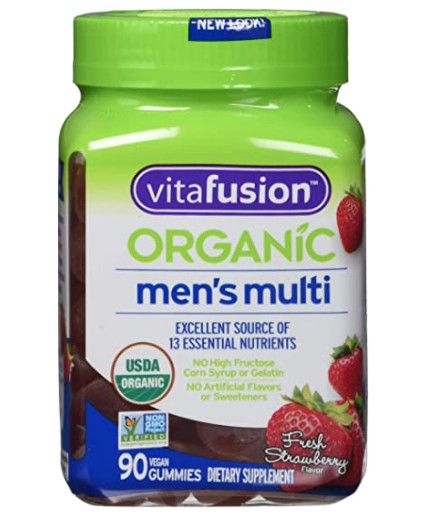 Forget the no names and off brands, America's #1 Gummy Vitamin Brand, vitafusion™ has introduced a deliciously yummy gummy vitamin, vitafusion Organic Men's Multi.
Made with 12 essential vitamins and nutrients and packed with a delicious blend of organic ingredients with 14 essential vitamins and nutrients to give your dad the nutrition he needs without anything extra.
Organic Men's Multi is USDA certified and Non-GMO Project Verified so you know you're really getting the good stuff!
With no artificial flavors or sweeteners, no dairy and no gluten, these vegetarian gummies provide a vitamin experience you can feel good about.
Free Photos For Father's Day – Find Your Memory & Add It For Free.
www.morsetoad.com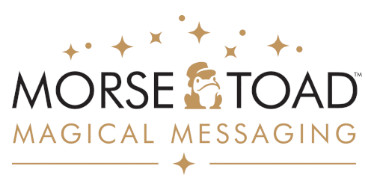 Want to know how great Dad is?
Check the photos in your pocket!
Find the photo on your phone that Dad has never seen before. Upload it to the box, then include a chocolate message to say how great he is, and we'll hide it inside.
Imagine his face when your surprise arrives in the post. Something thoughtful and yummy to eat, and a super special memory to keep on the wall forevermore.
Create the perfect gift
– Upload a photo (either portrait or landscape)
– Write your chocolate message, or choose one of ours
– Add a special message (you can write up to 500 words….so write an essay)
– Include a frame. It's optional, but we guarantee that you won't regret it.
ADD YOUR PHOTO FOR FREE
Code = BESTDADPHOTO
Minimum order – £10
Expires tonight
Celebrate Dad
Don't Forget Our NHS Offer
INSTRUCTIONS
1.Add a message to say who it's from
2.Add to basket and checkout
3.When you check out, use the code NHSHERO to get 35% OFF
4.Enter their address and send
*This offer is only for the NHS gift box.
A tongue-in-cheek Father's Day gift idea for you…
Stop snoring and sleep better with Good Night Anti-Snoring Ring. Once purchased, this product is all you need to calm snoring for life.
The Good Night Anti-Snoring Ring is a special ring worn on your pinkie finger that helps you sleep at night. Pop it on 30 minutes before you go to sleep and let the acupressure stimulators go to work to open up your breathing passages whilst you sleep
How it works: There are not one, but two points inside Good Night Ring. These apply light pressure on specific points on your little finger. These help you to fall asleep and breathe better during the night. It helps your tiredness and therefore makes you more productive.
What you do: You simply place The Good Night Anti-Snoring ring on the little or "pinky" finger just before you go to sleep, and take it when you wake up…hey presto – no more snoring!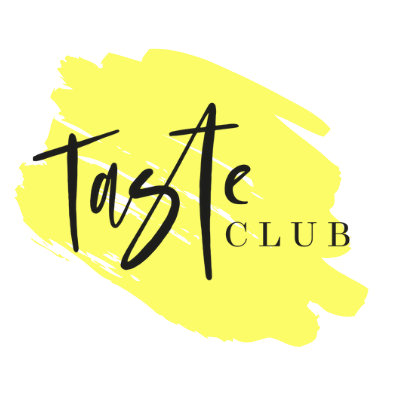 Now Available… Dad would love this… Taste Club @tasteclubltd Vodka, Gin or Rum Box… £40 including delivery!

"Welcome to Taste Club – a community of people who love great food and drink.
Our mission is to reinvent your big night in. To help you discover and enjoy expertly crafted food and drink – made with love by fabulous producers – and to tantalise your taste buds with new flavour combinations when it comes to drinks and what sensational snacks to pair them with.
Whether you're a gin lover, vodka sipper or a rum aficionado, Taste Club is designed to offer more of an experience than just picking up a bottle from the supermarket shelves – or your local shop.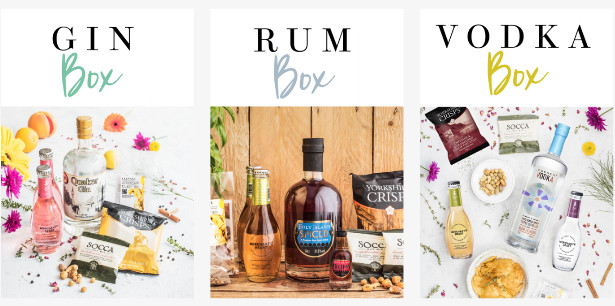 This is about making your taste buds explode with excitement; a whole new experience from the comfort of your home.
We have three experiences which feature different home-delivered packages: The Gin Box, Vodka Box and Rum Box. Each box is jam-packed with spectacular spirits, snazzy snacks, marvellous mixers and recipe cards from the UK's top chefs and mixologists.
Dishes are fuss-free, quick and delicious, so all your need to do is pour yourself a drink, whip up our quick snacks and get ready to have great night in.
But that's not all! As well as what you get In the Box, we'll be bringing you 'Outside The Box'; featuring live-streamed Spirit Schools, cocktail sessions, perfect pairings, tips, trick and hacks.
So, if you're a like-minded lover of all things tasty, then this club is for you.
Order online at: www.savour-magazine.co.uk/shop-taste-club/ "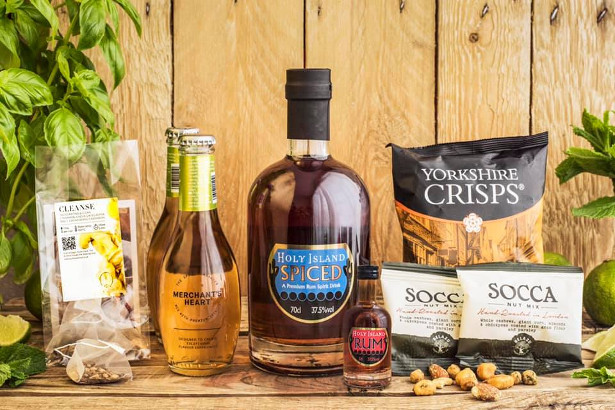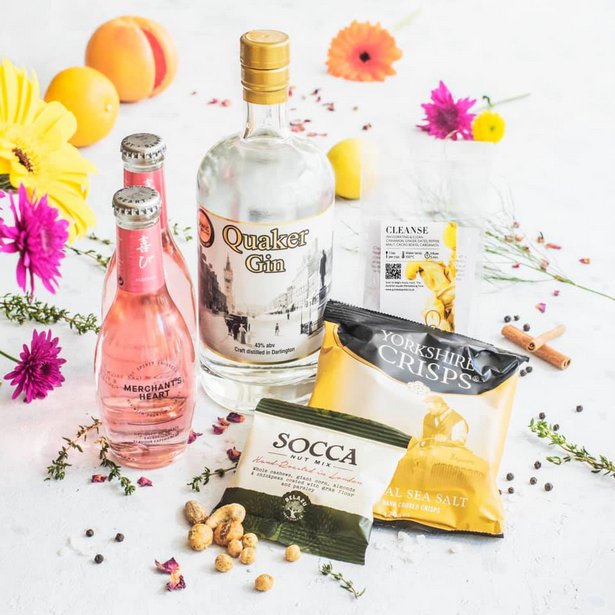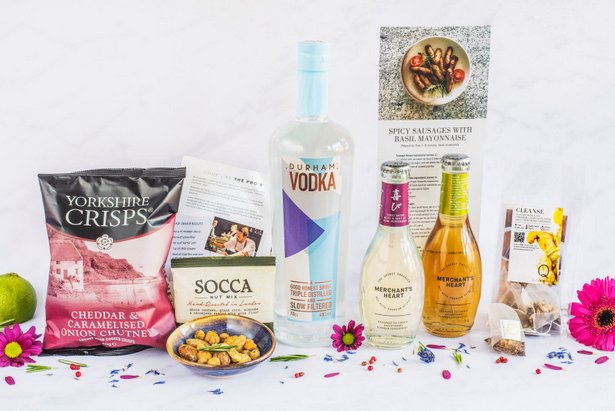 Give your dad a gift to treasure this Father's Day with personalised gifts from CEWE

This Father's Day, treat your dad to something extra special with a thoughtful gift that's bound to put a smile on his face. Choose from photobooks filled with his favourite memories from all the years gone by, high quality phone cases that capture a special moment in time or photo mugs that will remind him of you with each brew – CEWE has a personalised gift to suit all tastes.
Large Landscape Photo Book – our bestseller. 28 x 21cm – Up to 178 pages, from £28.99.
Why not take a trip down memory lane this Father's Day with a gift that he'll be able to cherish forever. Compile all of your best memories together in a beautiful photobook including holidays, special events and family milestones. The perfect size for all sorts of stories, it's easy to see why this photo book is a best seller.
Photo Mugs, from £6.99.
Gift your dad a personalised mug this Father's Day that will remind him of you with every brew. Choose from a variety of styles and sizes and add a photo of an occasion, person or moment that means the most – a sure way to brighten up his mornings!
Personalised Phone Cases, from £14.99.
If it seems like the dad you're shopping for has always got his phone to hand – then a personalised phone case is the ideal gift. Quick and simple to make, this gift is the perfect way to remind him of a wonderful memory every time he picks up his phone.
Aluminium Prints, from £17.99
A printed photo of a happy memory is the perfect way to show dad you care this Father's Day. He will be able to treasure this gift forever and display it in his home to be reminded of you each day. These aluminium prints are modern and unique making them the perfect gift.
Square Photobook, from £24.99.
This photo book has a fresh, modern look that's ideal for displaying your best images, making it the perfect choice when creating a unique album for your dad this Father's Day. Display all of your favourite memories together including holidays, birthdays and all the wonderful moments in between that you cherish!
For more information about the range of Father's Day Gifts CEWE have to offer, please visit: cewe-photoworld.com/

Father's Day treats from Bronnley
Whether you're on the hunt for a Father's Day gift adorned with nostalgia, or you're looking to treat the special man in your life with self-indulgent soap splendour, Bronnley has Brits covered.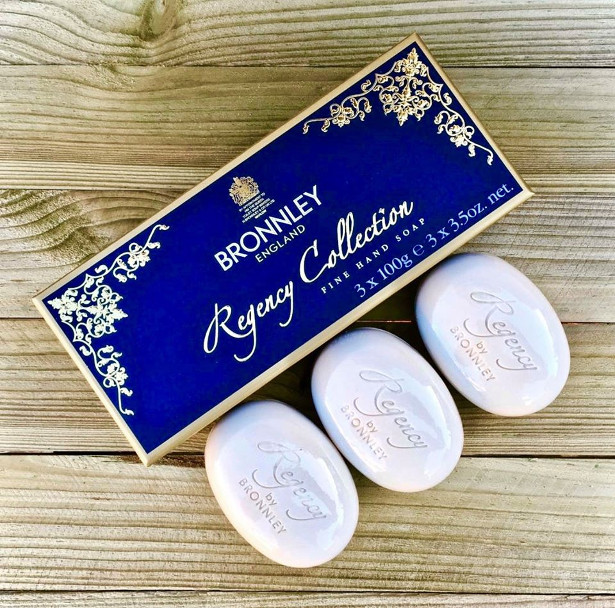 Luxury soap makers since 1884, Royal Warrant holder, Bronnley, is sure to put a smile on fathers' faces with their magnificent range for men, triple-milled using the finest natural ingredients for the richest possible lather.
Stockist: Bronnley.co.uk and Amazon.
James Bronnley Soap – £7.00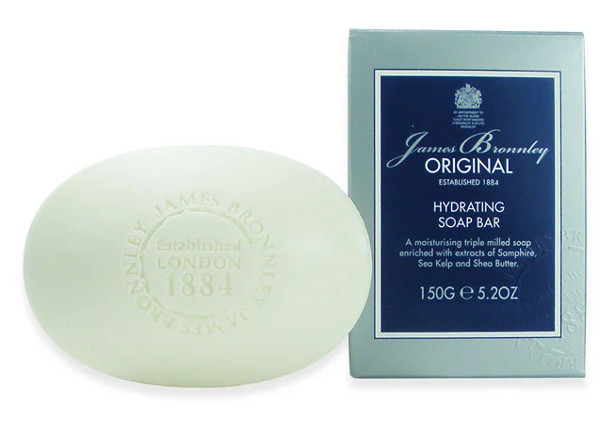 Enriched with samphire and sea kelp, James Bronnley Soap is triple-milled and creates a rich and sumptuous lather, guaranteed to nourish worn-out hands. With top notes of bergamot, Italian lemon and neroli, a wild mint twist adds a subtle freshness complemented by a woody base making it the perfect gift to spoil your loved one this Father's Day.
Regency Collection Soap – from £11.50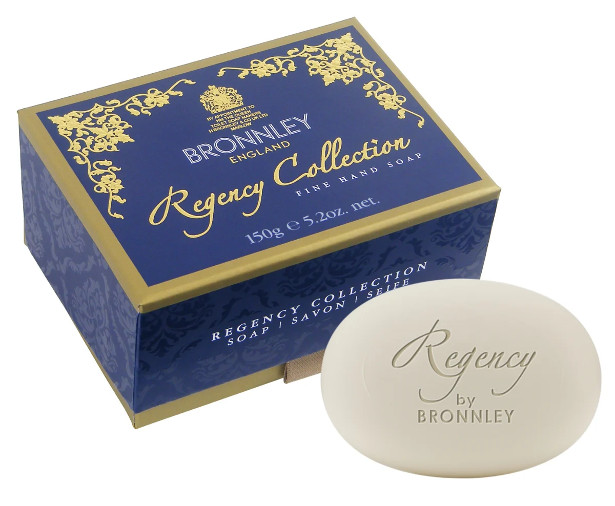 Sumptuously packaged in a blue and gold gilded box with a ribbon tab hinged lid, this beautiful soap will create a lasting memory in any bathroom or en-suite. A regal fusion of fascinating notes, Bronnley's Regency Collection Soap is a lavish celebration of the natural elements, with vibrant top notes of oceanic lemon.
Available as a set of three x 100g bars for £19.00, or as a single 150g bar for £11.50.
English Fern Cologne (250ml) – £15.00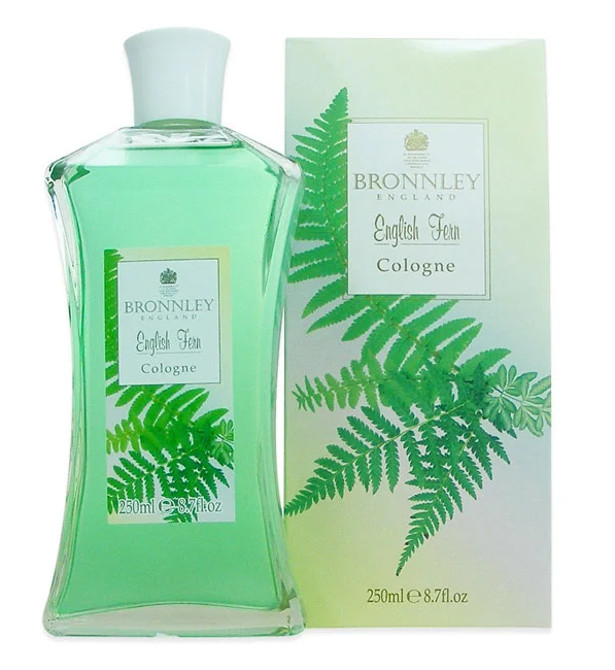 A timeless classic, Bronnley's opulent English Fern Cologne expertly captures the woody aroma of fresh fern with sophisticated and crisp green notes. Combining a heart of patchouli and lavender with a base of sandalwood, cedar and green moss, this fragrance will add a splash of luxury and nostalgia to any father's grooming kit, perfect for celebrating special occasions and dinner parties.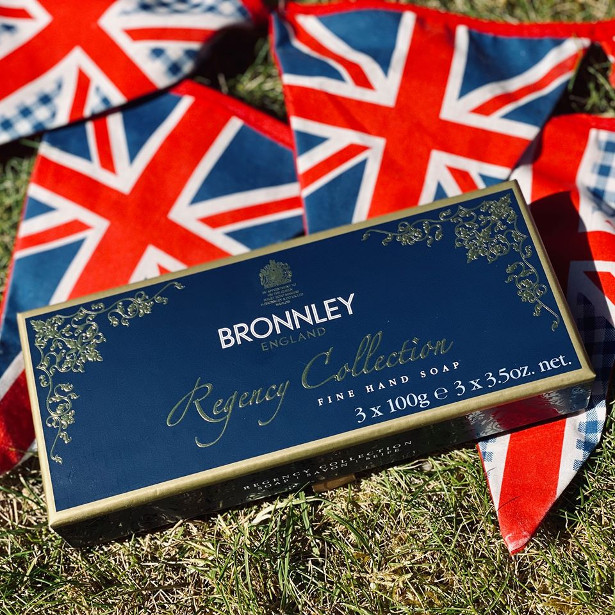 Groove Life.
Groove silicone rings and Groove Apple Watch bands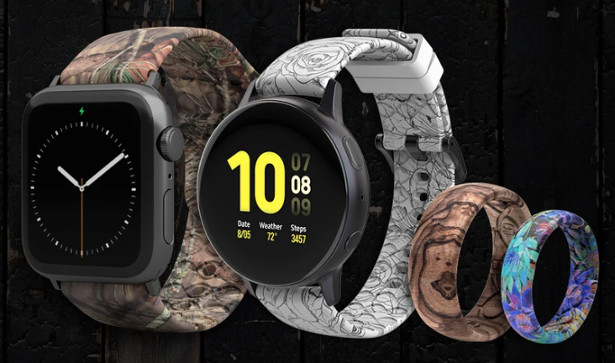 The rings retail from $29.95-$49.95 and the watchbands are $39.95-$49.95.
www.groovelife.com/
Groove Ring is the world's first BREATHABLE active ring that is not only super comfortable but functional. Born from need, GROOVE raises the bar on traditional silicone, activewear rings with its flexible material, patent-pending, inner breathable design, and beautiful colors. All rings also have a Lifetime Warranty!
It's time to pamper dad! For Father's Day give the gift of an artisanal soap or beard oil. In quarantine, it's a great reminder to be clean – wash your face, wash your body and of course, wash your hands.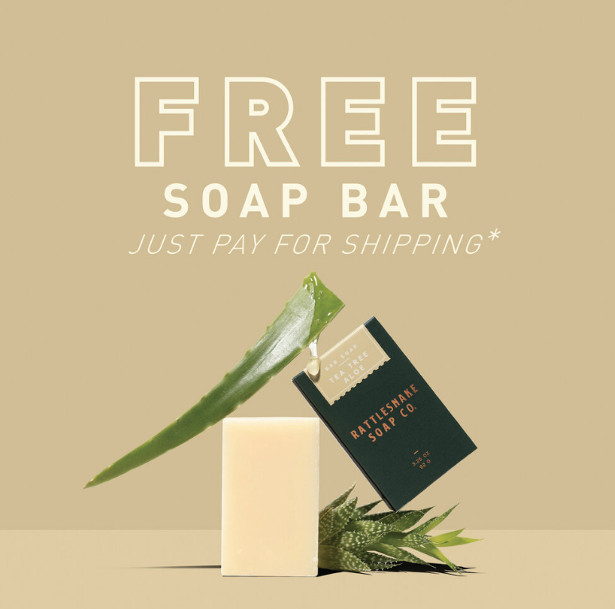 Rattlesnake Soap Co. founders got tired of uninspired grooming products so they took matters into their own hands and created small batch, premium shower basics. Always vegan, gluten free, non-gmo ingredients.
Bar Soaps
Cedarwood / Cinnamon Bar Soap – $10 – The Trailblazer. This is not your Grandfather's soap. Our modern take on the classic Old Spice scent profile; this bar is for the rugged, outdoorsy adventurous type. Organic cinnamon lightly exfoliates the skin while the earthy/woodsy tones from the essential oils help to create a calming atmosphere.
Rosemary / Orange Bar Soap – $10 – The Motivator. An energizing way to start the day. Charge up with an inspiring boost of citrus and spicy aromas. This bright, uplifting soap is built for the thrill-seekers, the gentlemen and those who just wake up ready to attack the day.
Tea Tree / Aloe Bar Soap – $10 – The Utilitarian. This soap is for the minimalist. Created with only a few powerful ingredients and a subtle scent profile, this bar is a no nonsense work horse that will leave your skin feeling hydrated and refreshed.
Body Wash
Rosemary / Orange Body Wash – $18 – The Outdoorsman. This blend is like a hike in the summer through the citrus groves. The bright, punchy aroma of Orange and Lemon oils blended with the cleaning bravado of fresh Rosemary are sure to level-up your shower game.
Tea Tree / Mint Body Wash – $18 – The Sensationalist. This body wash will make you feel alive. The invigorating blend of Peppermint and Cornmint will tease the senses and soothe your skin. You'll feel all clean and ready to get to it, we promise.
Beard Oil
Cedarwood / Clove Beard Oil – $20 – Keep your beard smooth and healthy with a profile of sweet and earthy/woodsy notes.
More about Rattlesnake Soap Co.
Rattlesnake Soap Co. was born from the idea that there needed to be more organic, natural options for men to get clean in the shower. So they decided to make bespoke, premium shower basics made with the highest quality ingredients and always free of detergents, sulfates, artificial fragrance and alcohol. Rattlesnake Soap Co. set out with two simple principles; create products with clean ingredients and give them a clean design aesthetic. Their products are all organic and formulated with essential oils. Instead of the chemicals commonly found in other soaps, we use essential oils derived from plants because nature knows what it's doing. So lather up and listen here, our soaps won't make you sexier. But they will make you feel fresh, clean and ready to face the day. Made in the U.S. Safe, nontoxic and NEVER tested on animals. rattlesnakesoap.com/
Traeger Grills, the innovators behind the original wood-pellet grill.
Considering the need for at-home cooking and grilling in this present landscape, we believe Traeger's grills would be a perfect gift for Father's Day.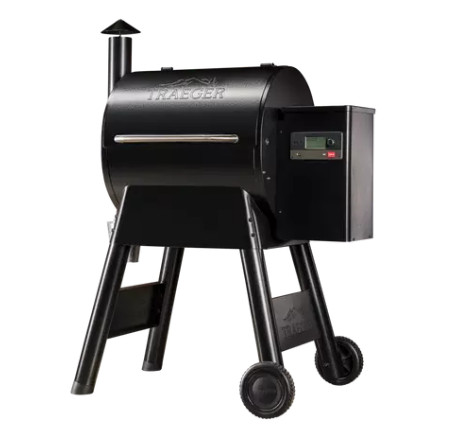 Traeger provides consumers with a premium experience and best-in-class wood-pellet grills that come equipped with state-of-the-art features such as the D2 Controller – which allows you to heat your grill up quickly and set it to stay at a specific temperature – and WiFIRE technology, a phone app that lets you monitor and adjust your grill from literally anywhere. The experience, combined with best-in-class product and features has helped Traeger completely change the grill game.
Nardo Organic Conversation t-shirts are made of 100% organic cotton. Ideally for single fathers,these t-shirts feature conversational starter messages to help facilitate the lost art of starting a conversation with a person of interest.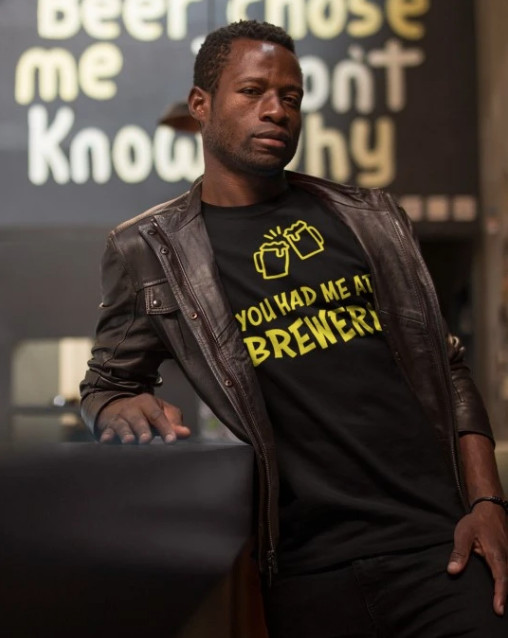 Here are a few t-shirts'messages:
· You had me at Brewery,
nardoorganic.com/collections/men/products/you-had-me-at-brewery-men-organic-cotton-tee-heavy-stitch
· Something Real has Arrived,
nardoorganic.com/collections/men/products/something-real-has-arrived-men-organic-cotton-tee-heavy-stitch
· In Between Relationships,
nardoorganic.com/collections/men/products/in-between-relationships-tee
· Other conversation messages are here:
nardoorganic.com/collections/men

Art of The Gentleman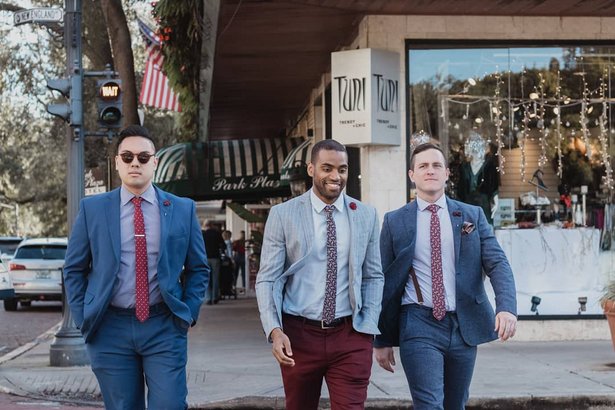 Tie Sets which are such a great gift for Father's Day :-
There are several reasons for this for example
1. Their combinations appeal not only to fathers that know how to dress up but more importantly to fathers that don't know how to dress up but they want to step up their dapper game.
2. Their combinations are created to be worn for multiple occasions. (The same set you wear to a wedding can be worn to work or to dinner)
3. Lastly, their customers love them! (Here's what their customers say)
Art of The Gentleman
www.artofthegent.com/collections/tie-sets
About The Gents
ART OF THE GENT
With backgrounds in Corporate America and Real Estate, our founders met in an office setting of unique styles with a passion to dress well. What started as a sartorial reflection in style turned into a friendly feud of dapper bouts. This inspired many to follow suit and inquire where we curated our unique styles. We found it difficult to advise others of a go to shop that carried our clothing and accessories fitting our personalities and styles.
We decided to create that outlet for individuals who aspire to The Gentleman moniker. We believe that the way you dress relates to the way you feel. If you look good, you feel good and you do good, success stems from this core foundation. With our collective passions to create trends, inspire others, dress well, and lead the example of The Gentleman we bring to you Art of the Gentleman.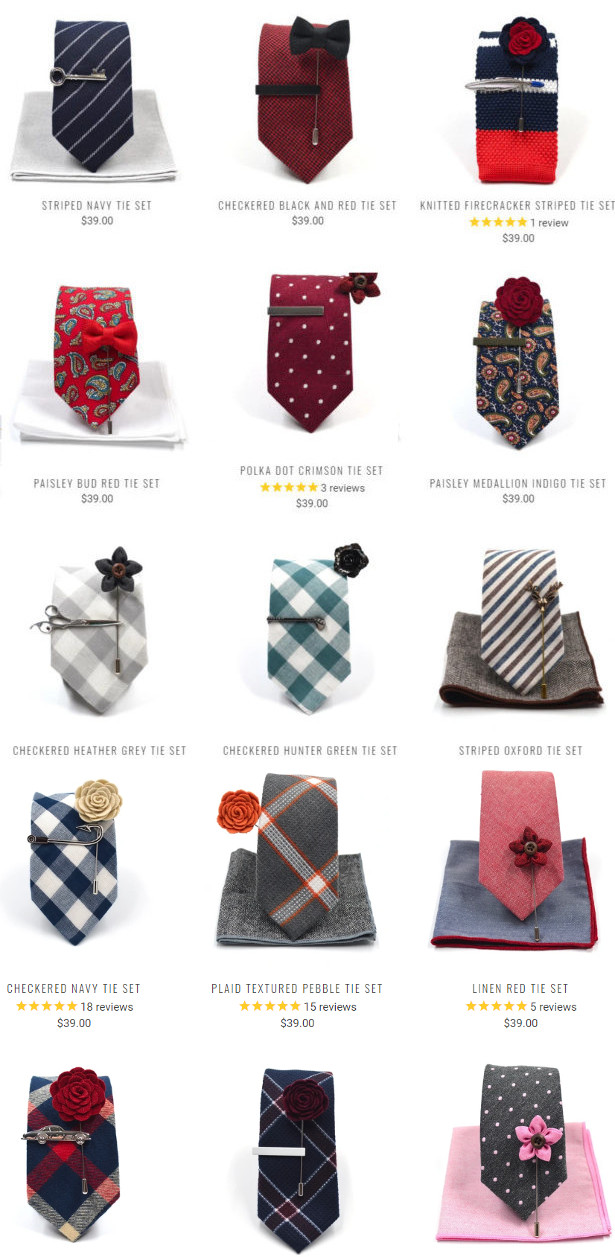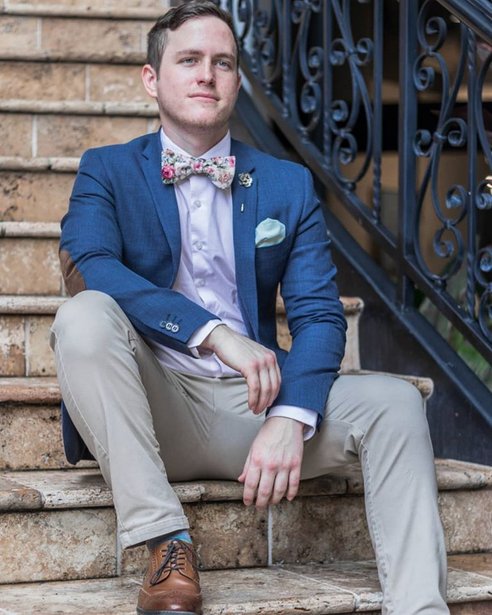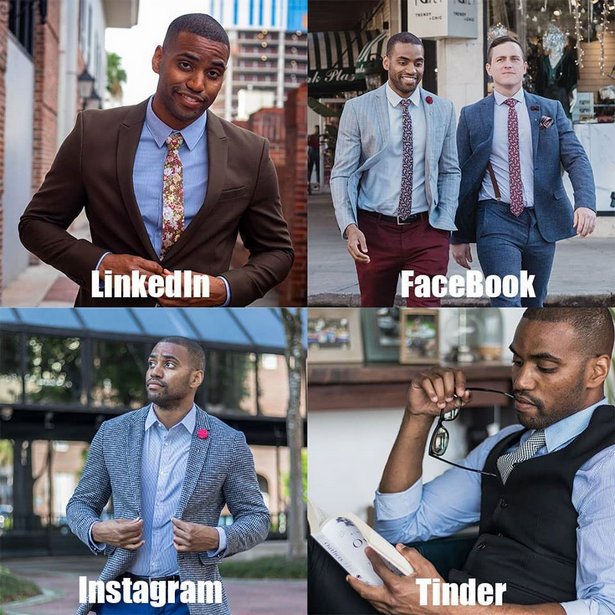 LARGE Leather Toiletry Bag – Stylish, Practical and Larger Than Other Bags – This Handmade Vintage Dopp Kit for Men and Women is Sturdy & Water Resistant – Store All Your Travel Toiletries in Style
See more and buy on amazon here :- www.amazon.com/dp/B081QMMQXP?ref=myi_title_dp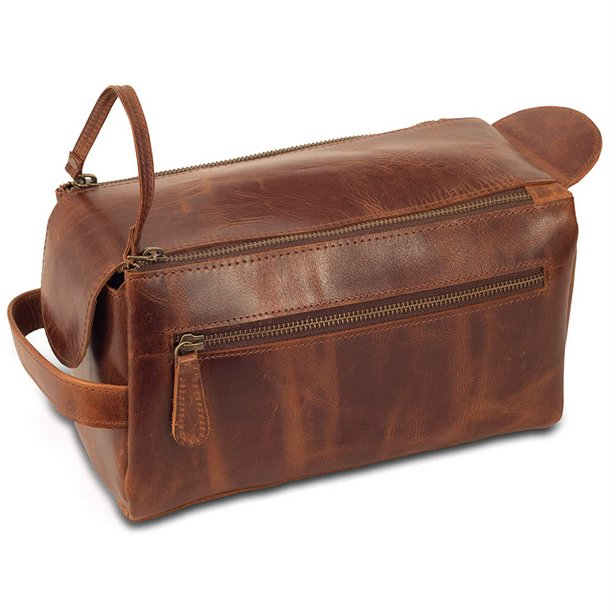 ★ HAND CRAFTED TO LAST A LIFETIME: While other brands use faux or PU leather, we use 100% genuine soft, hard-wearing water buffalo leather. Not only that, ours is 50% thicker than other leather toiletry kits for a distinct quality feel. The DISTRESSED RUSTIC FINISH has a rugged durability that will stand the test of time
★ A ONE OF A KIND GIFT: The vintage style, in russet brown, is timeless. Each wash kit varies in appearance to be as unique as your loved one. IMPRESS THE HARD-TO-BUY-FOR MEN & WOMEN in your life with your gift giving style. The perfect mens & womens toiletry bag for birthdays, anniversaries, Mother's Day and Christmas
★ LARGE ENOUGH FOR ALL YOUR BATHROOM BASICS: The spacious compartments with protective water resistant lining holds everything you need. Two zipper pockets store smaller items to KEEP YOUR PRODUCTS ORGANIZED. Measures 10 inches x 6 inches x 5 inches
★ WIDE OPENING FOR EASY ACCESS: Find what you need in seconds without having to rummage around. Dual zippers make opening and closing a breeze. We use metal YKK zippers that WILL STAND UP TO THE TEST OF TIME. Complete with leather handle for easy carrying
★ THERE'S NO RISK TO YOU: In the unlikely event you're not totally blown away with your toiletry organizer, you have up to a year to ask for a full refund or free replacement. Without having to return your product! Plus we'll donate a percentage of our profits to our favorite charity in Africa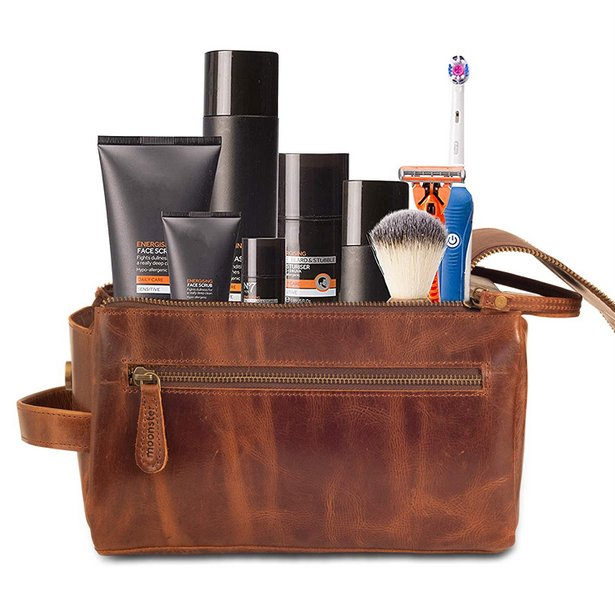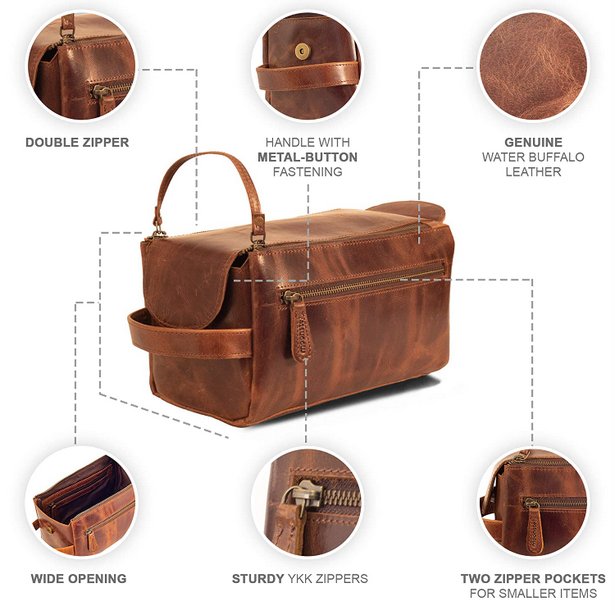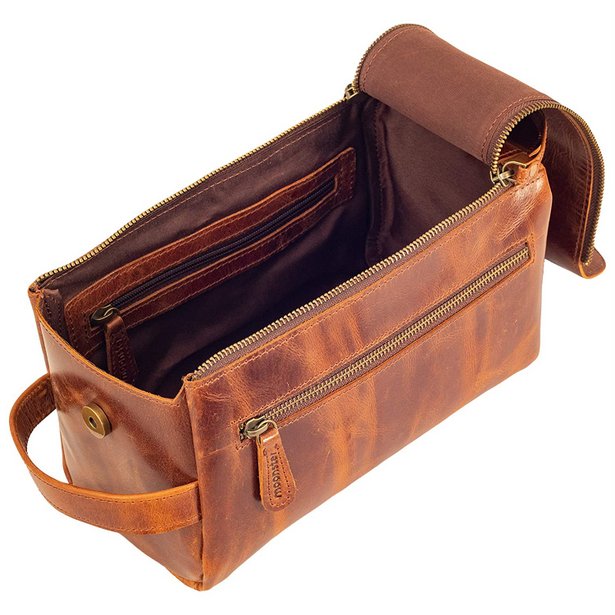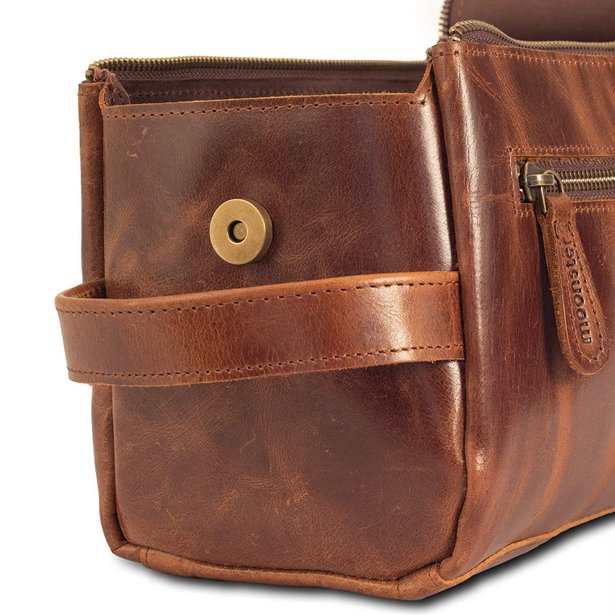 Arnicare® Gel
boiron.com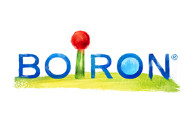 Made with fresh mountain daisies (Arnica montana) from the French mountains, Boiron Arnicare Gel relieves everyday muscle aches and pains without a traditional strong medicine smell. Use it at the first sign of back, neck, knee, shoulder, and leg pain; swelling from injuries; bruises; or after a surgery.* The gel cools and refreshes upon contact. Its non-greasy, water-based formula is absorbed quickly by the skin, leaving no residue. A homeopathic medicine, Arnicare Gel does not contain menthol, camphor, methyl salicylate, capsaicin, fragrances, dyes, or parabens. It does not mask symptoms that may indicate a more serious condition. Arnicare Gel is available over the counterin 1.5 oz and 2.6 oz tubes and a 4.1 oz value-size tubes. Boiron's pain relief line includes a cream, ointment, tablet, and arthritis pain formula. (Arnicare.com)
*Claims based on traditional homeopathic practice, not accepted medical evidence. Not FDA evaluated.
Fishbrain (www.fishbrain.com) is the world's most popular mobile app and social network for people who love the outdoors and enjoy fishing, with 6.5 million users in the U.S. alone. Fishbrain's accessibility and information makes it a brilliant gift for both seasoned anglers and beginners alike, while enabling people of all generations to share their fishing experiences, compare catches, and bond over a positive fishing experience, even if they are miles apart.
Fishbrain's features include AI-powered species recognition and Shop, allowing users to search for fishing gear either by category (rods, bait, reels, etc) or by specific brands' profile pages, with leading brands including Mustad, Aftco, Favorite Fishing, and more.The newly launched Fishbrain Pro has been built to up your fishing game even more to include brand new features including private waypoints, to help anglers note specific GPS locations whenever and wherever they are, private group chats, so anglers can connect with their fellow fishing buddies near and far, and free shipping and exclusive member deals in Shop, so anglers can access the best gear at the best prices, year round.
Fishbrain Pro also includes Fishbrain BiteTime, an advanced fishing forecast designed to help you know exactly when and where is the best time to catch a specific species of fish, as well as the integrated C-MAP Genesis Social Map, providing crowdsourced depth contour data, enabling users to locate densely populated fishing areas that are not found on other maps.
Whether you'd like to cut down on your consumer footprint, encourage dad's passion or are looking to bolster a gift with an added bonus, Fishbrain is sure to send dad reeling this Father's Day.
Fishbrain (www.fishbrain.com – download via this link)
Fishbrain app: free; Fishbrain Premium app: $9.99/month or $74.99/year
Traeger App:
#TraegerOn Initiatives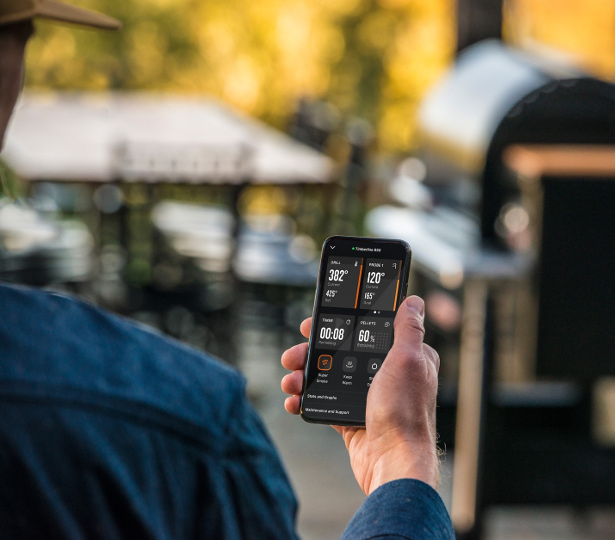 Traeger Digital Experience & App Launch – Traeger launched a robust digital footprint and immersive app to create an all-inclusive cooking experience. The app will help those confined to their homes by inviting grillers of all skill levels to come cook with Traeger's talented roster of award-winning chefs and pitmasters. With this app, the sky is the limit in terms of discovering recipes, meal planning, prepping, and cooking. Traeger's WiFIRE connectivity feature connects sensors in the grill to an app on your phone, which allows connected users more convenience and freedom than ever before. You can use it to change temperature, set timers that will trigger the grill into action (or inaction), and monitor the temperature of your food from quite literally anywhere.
Traeger Kitchen Live – In the current climate and as we've talked about with TRX and even Adweek, educational livestreams have become critical to connecting with consumers, so Traeger is taking their LIVE Shop Class model and transforming it to the digital world by providing complimentary access to consumers everywhere.
What: In-depth live streams walking through everything from prep to plating to help you become a better cook. Also includes a live Q&A
When: Every Thursday at 6 p.m. ET
Where: FB Live/YouTube Live
Why: The Smoke Must Go On
Who, Celebrity Chefs, of course:
Week 1: Diva Q – Reverse Seared Steak and Sides
Week 2: Matt Pittman of Meat Church – Texas Brisket and Burnt Ends
Week 3: Chad Ward
Week 4 (this week): Traeger is heading to Amanda Haas' kitchen where she will be showing viewers how to Traeger all the bright, beautiful Spring veggies and herbs that are available right now. She will also be teaching the audience her easy, and healthy, pan-sheet salmon with vegetables and homemade pesto. Tune in this Thursday, 4/30, at 6pm EDT, to learn how to take advantage of fresh flavors of Spring.
Thematic #TraegerOn Weekly Content
Traeger is putting out weekly challenges on social media tied to a theme that fits into the #TraegerOn campaign. These campaigns provide weekly resources and content for consumers cooking at home. Each campaign runs Monday – Sunday with the idea being people tag @traegergrills and use the #TraegerOn to enter for their chance to win prizes, including Traeger supplies and Snake River Farms Steaks. The information below is sensitive from the app launch down.
3/30-4/5: Show Us Your Six. Cooking a meal on your Traeger with 6 ingredients or less.
4/6-4/12: Cook with The Home Team
Traeger Activity Book – While your little grillmaster may not be ready to fire up the Traeger just yet, you can grab some crayons and have them join Traeger Nation through interactive activities that will stimulate their need to learn. The little cookbook offers mazes, crosswords, and cut-outs that will have them putting together their first recipe.
ABC's of Traeger – Take some time to sit with your children and go through the ABC's with Traeger's favorite things to eat and cook. With home schooling in session, Traeger offers a helping hand by providing mouthwatering examples of finger lickin' good food they'll help you cook. From "C is for Cheeseburger," to, "N is Not Yo' Momma's Nachos," by the time you reach Z, your kids may be better versed with the Traeger vocabulary than you!
4/13-4/19: Traeger App – Screenshot what you're cooking from the Traeger Grills App and share the finished product.
4/20-4/26: What Stokes Your Fire – Show us what you're doing at home to bring energy and make you feel comfortable.
4/27-5/3: Traeger Kitchen Cribs – MTV Cribs-style showcase of how Traeger's are set up in the household
5/4 – 5/10: Mother's Week – Celebrating Mom's everywhere
5/11 – 5/17: May 16th is officially "Traeger Day" and we're celebrating our customers and everything they stand for
Influencer Takeover of Traeger Instagram
Some of the greatest chefs and grillmasters on the planet will take over Traeger's Instagram channel to drop knowledge about their cooking techniques, provide step-by-step directions on how to cook their favorite dishes and curate unique content.
Full Schedule:
4/8 Amanda Riggan (@_Riggan_)
4/10 Eva Shockey (@evashockey)
4/13 Matt Crawford (@sasquatchbbq)
4/15 Andy Nguyen (@APlace4Food)
4/17 Chad Montano (@briewilly)
4/20 Chad Ward/Julie Madden (@whiskeybentbbq/@girl_meets_grill)
4/22 Sammy Moniz (@feedingthefrasers)
4/24 Eric Newman (@journeysouthoutfitters)
4/27 Jamie Hough (@captjamiehough)
4/29 Beth Manos (@TastyYummies)
TRAEGER STATS
Easter Sunday (4/13) had the highest recorded cooks of all time, coming in 12% higher than Thanksgiving 2019, the previous high.
We have seen 20% more cooks week-over-week and 94% month-over-month.
Every week has seen a consistent increase in cooking since the COVID-19 shelter in place orders
March 2020 cooks went up 20% as compared to March 2019
March 2020 cooks are almost on par with July 2019 cook averages
March 2020 cooks were slightly higher (2%) than the 2019 summer cook average overall (June, July, and August)
3-2-1 rib recipe access for March 2020 saw a 40% increase from March 2019
Pulled pork recipe access for March 2020 saw a 138% increase from March 2019
DEMI+CO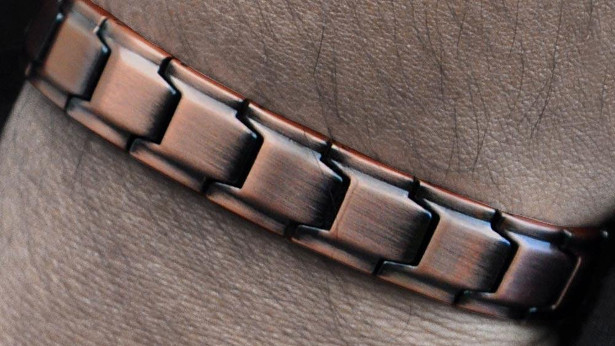 www.demiandco.com
www.instagram.com/demiandco
www.facebook.com/demiandco
Selling affordable and luxurious jewellery for men and women worldwide, please see link here to all their men's bracelets which are their best sellers especially the copper range. www.demiandco.com/collections/alpha-mens-jewellery
They also have a luxury designer range called ALPHA which are exclusively only available through their website. Here is thew link to their Father's Day gifts article www.demiandco.com/blogs/jewellery-style-tips-and-trends/fathers-day-gifts
All their men's bracelets are presented in a luxury gift box – no wrapping required. They also send personalised notes to go with gifts especially during this unprecedented situation.