GOPO® Joint Health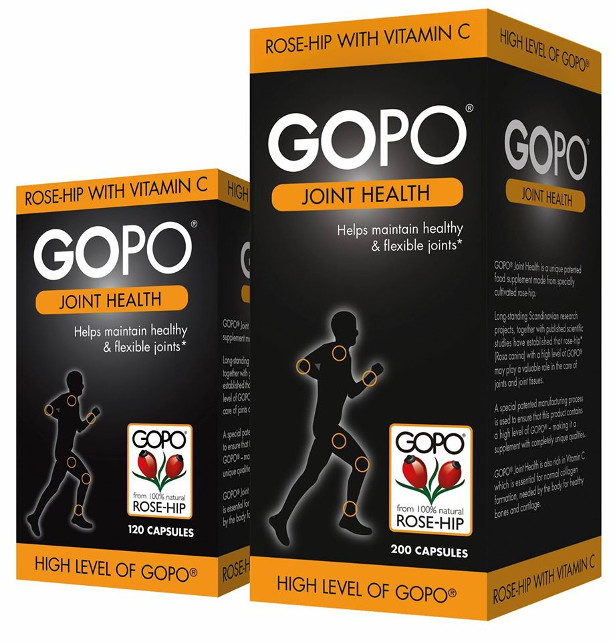 GOPO® is a key compound derived from rose-hips. Clinical trials suggest the galactolipid compound GOPO®:
· Reduces joint pain by 64%
· Contains powerful anti-inflammatory properties, which are as effective as ibuprofen
· Has a role in cartilage protection and regeneration
Joint pain is a key symptom of the menopause with over 40% of menopausal women suffering from joint pain and stiffness.
GOPO® Joint Health contains high levels of the galactolipid compound GOPO®. Available from Boots, supermarkets and chemists nationwide £18.99 for 120 capsules and £28.49 for 200 capsules.