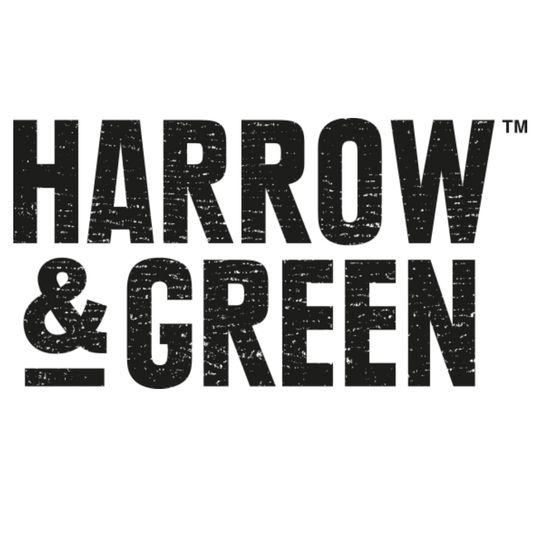 FACEBOOK | TWITTER | INSTAGRAM
For those seeking a thoughtful Christmas present and fun activity too, look no further as Harrow & Green has launched its first ever 'Make Your Own' luxury Christmas sacks and stocking kits.
Comprising of five different styles, this festive innovation enables you to personalise a sack or stocking using the red glitter letters provided. Whether you want to make it on your own in order to surprise a loved one or create it together, these kits provide a unique and magical gifting experience.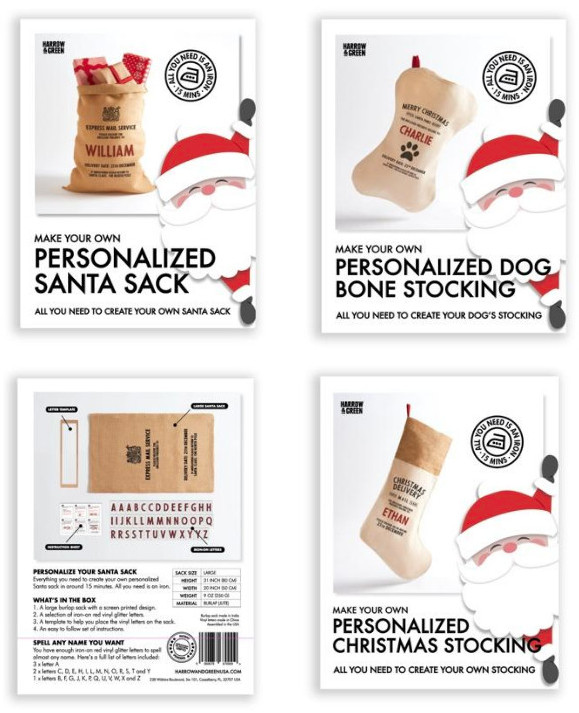 Collection includes Personalised Santa Sack (£25), Personalised Drawstring Santa Sack (£20), Personalised Hessian Christmas Stocking (£20), Personalised Cotton Christmas Stocking (£20) and Personalised Dog Bone Stocking (£20).
The Make Your Own kits will be available at Harrow & Green online from 1st November but are also available in-store at: Fenwick (various stores), Brown Thomas (Dublin), Arnotts (Dublin), Notonthehighstreet Pop-Ups (Waterloo 1st – 17th November and London Bridge Station (4th – 21st December) and Love My Human (Kings Road, London).
A Royal Giftmas – luxury, personalised Christmas sacks & stockings
PERSONALISED SANTA SACKS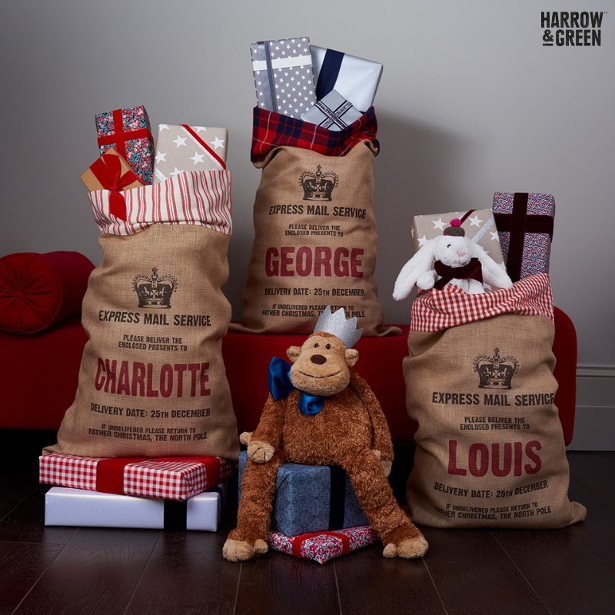 Snapped up by Kate Middleton for Prince George and Princess Charlotte, the hugely popular 'Letterpress' hessian Christmas sacks are suitable for all ages but especially for children and those who have made it onto Santa's good list! There's even a 'baby's first Christmas' edition for those wanting to create an extra special moment and years of enjoyment (of course a special delivery was made to Prince Louis and will be making its way to Prince Harry and Meghan for baby Archie).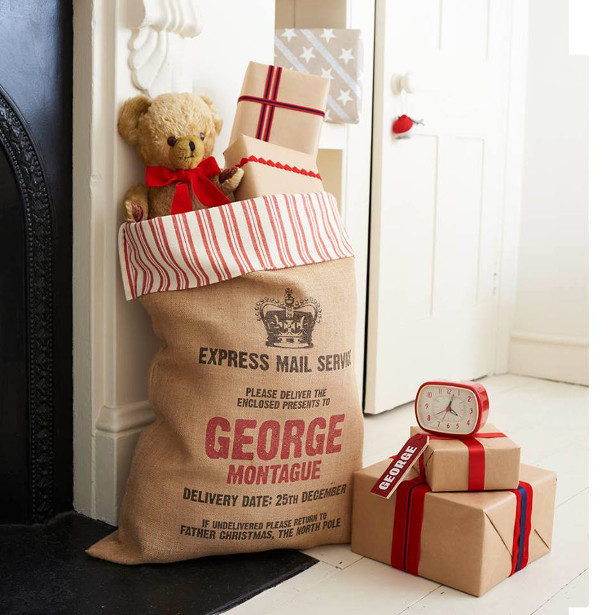 Letterpress Christmas Sack with Ticking Trim (£27.00) Tartan (£35.00) Gingham Trim (£27.00)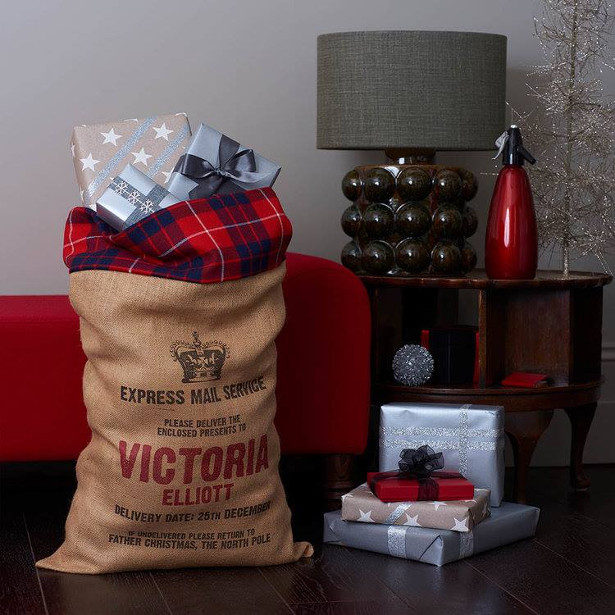 Designed and printed by Harrow & Green in their studio in London, the sacks are large enough to cater for even the most generous of Christmas presents (80cm x 50cm). However, it's the finishing touches such as the high-quality grosgrain ribbon along with a personalised name and choice of festive fabric trim which captures the magic of Christmas and makes it an everlasting gift.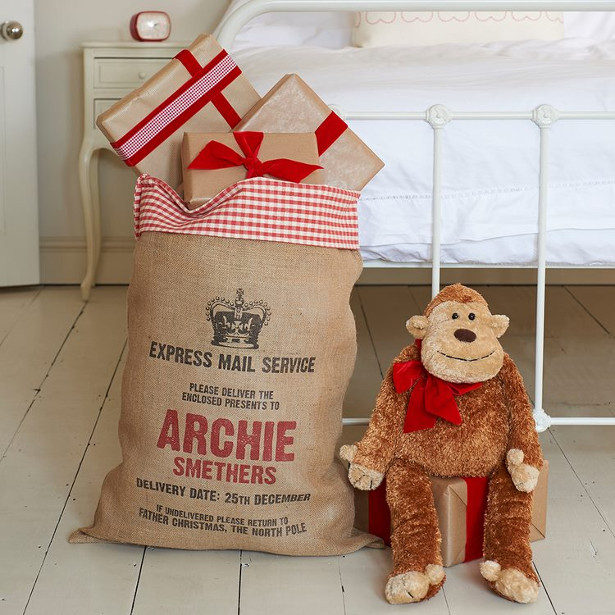 MINI PERSONALISED SACKS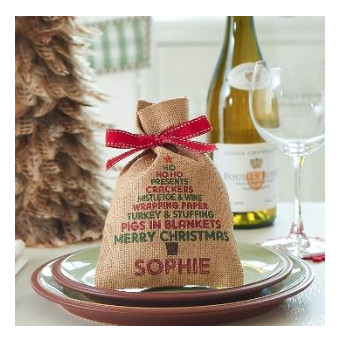 A beautiful addition to the larger Christmas sacks, these mini versions, all of which can be personalised, make a truly, thoughtful secret Santa gift; or add an extra touch of festive charm to the dining table this holiday season.

Christmas Tree Mini Sack (£8), Christmas Mini Sack with Red Glitter Letter (£8), Christmas Piccadilly Mini Sack (£8)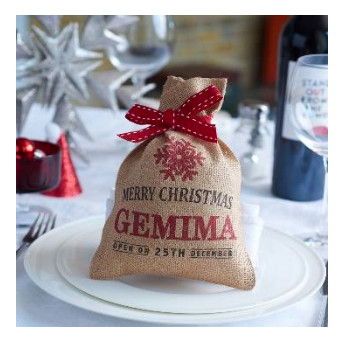 Stuffed full to the brim with goodies or presented just as they are, these mini sacks are sure to surprise and delight any loved one this Christmas.
PERSONALISED STOCKINGS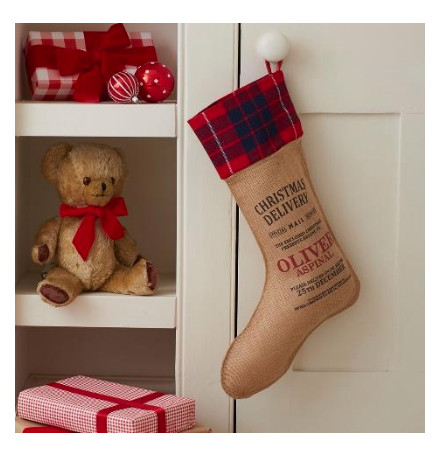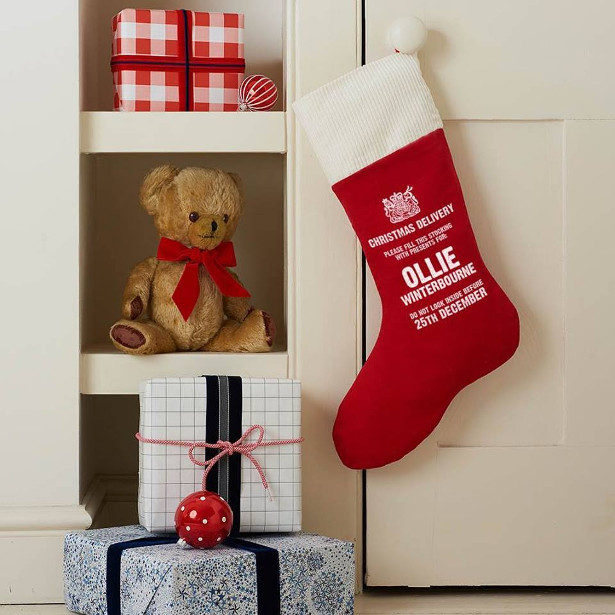 Whether it's an early Christmas gift or the start of a tradition for years to come, Harrow & Green has a unique range of personalised stockings to celebrate the festivities in style.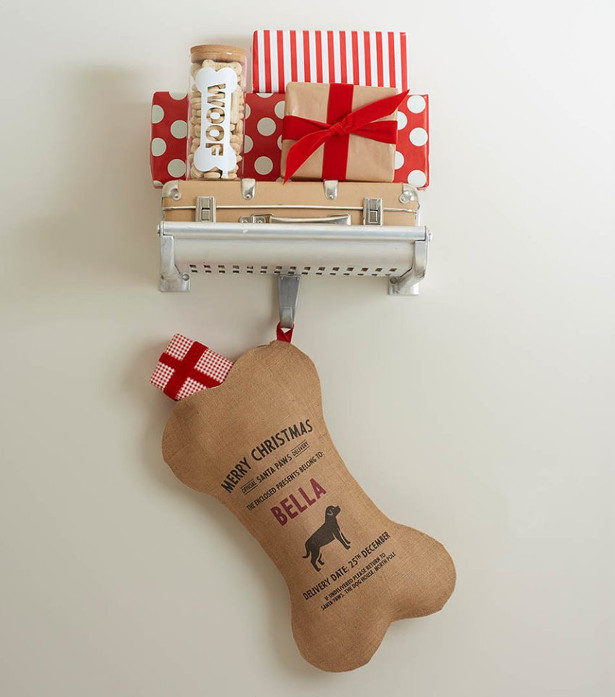 From the more traditional tartan, through to the luxurious merino wool and cashmere mix, and even one for your beloved dog – there's one to suit every need and style
Personalised Piccadilly Christmas Stocking, Personalised Corduroy (£20), Personalised Dog Christmas Stocking (£25) and Merino Cashmere Stocking (£40)