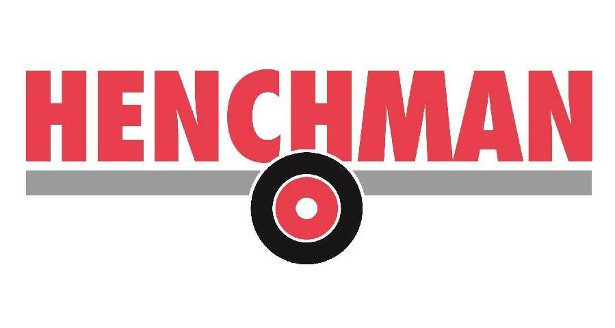 Henchman is a Lineout Hero
There's a lot of strategy involved in rugby – and executing successful lineouts is a crucial element of game-winning play.
Here at Henchman we hit the headlines during the recent Rugby World Cup in Japan when it was revealed that the England team's 'secret weapon' was a tripod ladder, gifted to forward's coach Steve Borthwick and his squad during the earlier six Nations tournament by our managing director Tom Kitching. He'd seen video footage of a forwards coach wobbling on a traditional step ladder and immediately dispatched a 10ft Henchman tripod to the England training camp at Pennyhill Park. They were so impressed with its performance they made sure they had a tripod available for them in Japan.
Henchman tripod ladders have a wide stable base with splayed feet to prevent sudden sinking in to grass. Their broad platform 'crow's nest' with a top safety rail designed specifically to be leaned into, ensure a safe and stable training platform for even the most vigorous line-out practice.
England got all the way to the final, and as a result of the positive feedback we received, we offered Henchman to all the Gallagher Premiership rugby teams. London Wasps, Northampton Saints, Saracens, Sale Sharks and Gloucester all leaped at the chance to get their hands on one!
It's no coincidence that three out of the four teams currently topping the league – Northampton, Gloucester and Sale ( placed at 2nd, 3rd and 4th respectively as at 5 January) all use Henchman tripod ladders in their line-out practice sessions and the benefit is clearly reflected in their 2020 performances so far. Well done guys!
If it wasn't for the RFU imposed 35-point deduction following the salary cap hearing, Saracens would be topping the table and Wasps have put in some strong line-out performances too.