Riedel Austrian heritage glassware brand Riedel, also known as the inventor of the grape varietal wine glassware range, have beautiful decanters, wine glassware, champagne glassware, and cocktail barware to meet every occasion.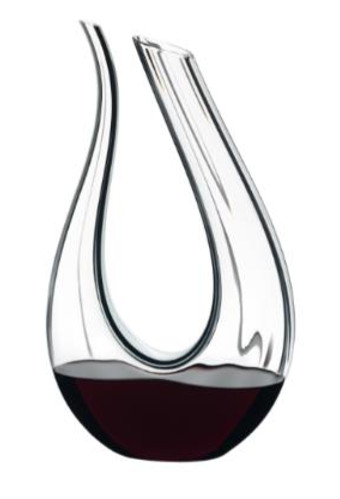 The Amadeo Performance decanter is an iconic decanter designed to complete the Austrianbased glassmaker's Performance Range, launched in 2017. For years, Riedel has been reiterating the importance of decanting all wines, whether red, white, young or old, as well as champagne. Ever since it was introduced to the market in 2006, the Amadeo decanter has been one of the icons of Riedel's decanter collections. Like other icons, Amadeo has undergone several reinterpretations while always keeping its typical lyre-shaped design. Every decanter is unique, made by hand and mouth-blown from crystal glass.
Stockist: www.riedel.com/en-gb
RRP (£): £495
Kookie Haven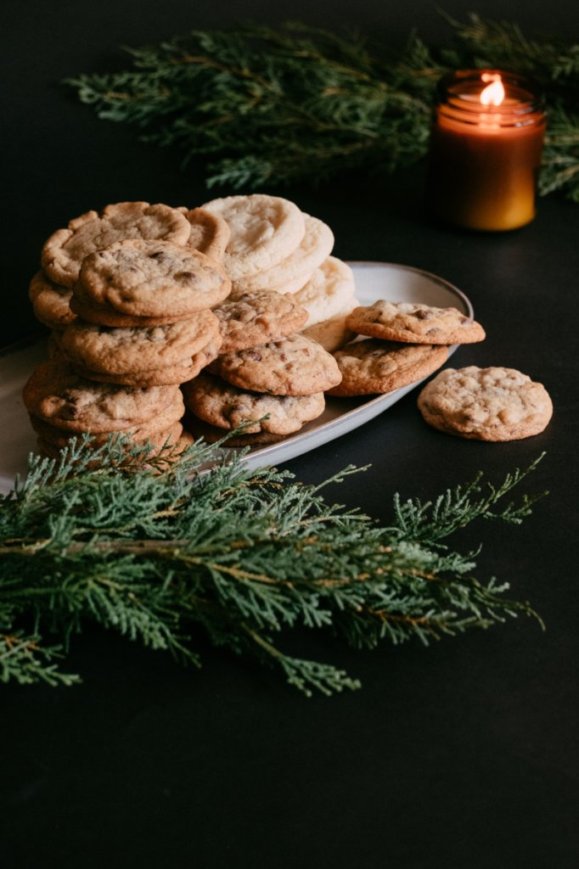 They sell these amazing and affordable cookie tins.
You can order any flavor: Chocolate chip, sugar cookie, oatmeal, and snickerdoodle
Pricing: smaller cookies $18/dozen and large size cookies are $24.75/dozen.
These cookies are perfect to leave out for "santa" aka DAD or to simply bring a little sweet Christmas joy to someone who's been working hard all year round.
You can order these online @
www.kookiehaven.com/read-me.
Pine and Petal, LLC.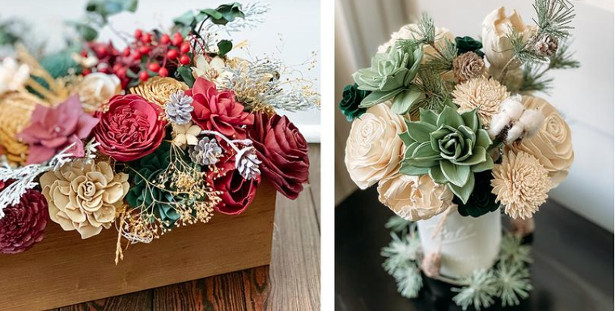 A perfect holiday gift that is eco-friendly, handmade, and last forever! We create and design floral arrangements for home decor, weddings (which is where we started 4 years ago), and events. We offer many different sizes, flower styles, colors, and vases to personalize and make the arrangement precisely how our customers envision their dream flowers. We have a dedicated section for Fall and Winter designs that make the perfect gifts for her! Here is a link below to our Fall & Winter Collection:
www.etsy.com/shop/PineandPetalWeddings?ref=search_shop_redirect&section_id=24964176
Clean Origin — an industry leader in lab-grown diamonds.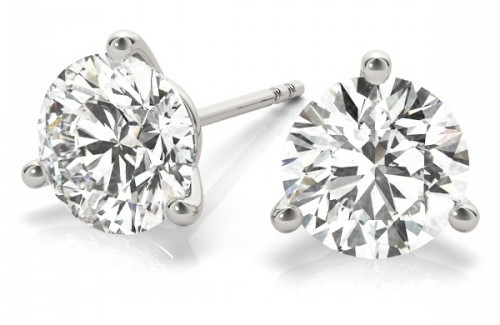 1. Ready-to-ship diamond studs
2. Diamond tennis bracelet
3. Stackable bands
Lab-grown diamonds give the same luxury as mined diamonds, without the negative impact. They're also up to 40% less expensive than mined diamonds, which means you can get bigger or better diamonds for the same price!
Marketing Manager | CleanOrigin.com
Anti-Aging Facial Gua Sha Scraping Tool Acupressure Massage with Problem-Specific Instructions
by Dragon Acupuncture
Buy On Amazon here > www.amazon.com/dp/B078RL86LJ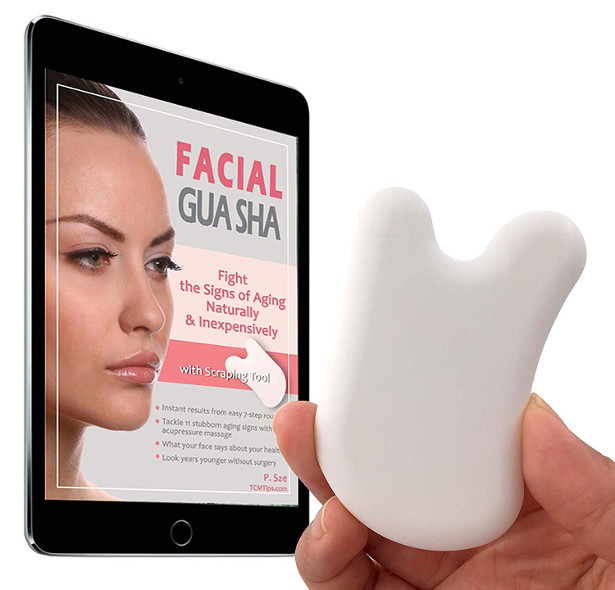 All-in-1 TOOL FOR FACE: Unlike facial roller which merely presses the surface of the skin, our scraping tool with its curves and edges fits the contours of our face and reaches facial acupressure points.
FIGHT STUBBORN AGING SIGNS: Download our 36-page eBook for FREE. "Facial Gua Sha – Fight the Signs of Aging Naturally and Inexpensively with Scraping Tool" taps into the wisdom of Ancient Chinese in applying acupressure to fight 11 stubborn aging signs such as wrinkles, sagging skin, eye bags, dark circles and more. Instruction to download will be emailed to you automatically upon purchase, or you may download via a QR code on the card insert.
ROUTINE TO REJUVENATE SKIN: Follow our 5-minute 7-step routine that incorporates acupressure stimulation, facelift massage, and lymphatic drainage to rejuvenate your skin instantly.
60-DAY MONEY BACK GUARANTEE: Our strengthened ceramic scraping tool has stronger resistance to cracks when dropped as compared to jade or stone. Should our tool be damaged in any way within the 60 days of purchase, we offer a full refund on order.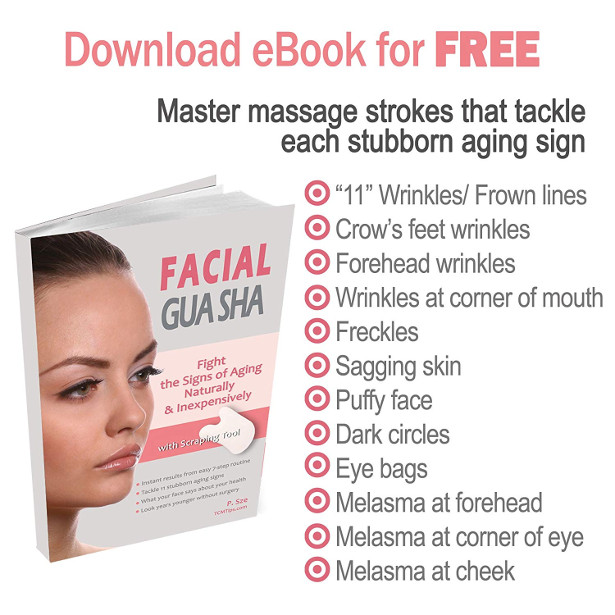 A Friend Who Will Inspire Kids for Life!


One of a kind Inspirational talking dolls are making a difference in the lives of little girls. Silva the Genie talking dolls come in three different color clothes – Love is purple, Faith is wearing blue & Hope is wearing green-colored Genie clothing. All interchangeable. Then you have the original Genie doll with her polka dot purple outfit.
The talking dolls inspire kids to be kind, to build self-esteem and confidence level. With every push on her tummy, she will inspire you with her words of wisdom such as…"Be kind to your parents, grandparents and others." – "If you don't succeed, get up, learn a better way of doing it and try again." – "If you see someone is being bullied at schook, stand up, tell a teacher and your parents." and so on. 12 messages of wisdom in al. It also comes with a comic book.
To read more about
Silva The Genie Talking Dolls
A fantastic gift set from the undisputed king of pedicures, Bastien Gonzalez.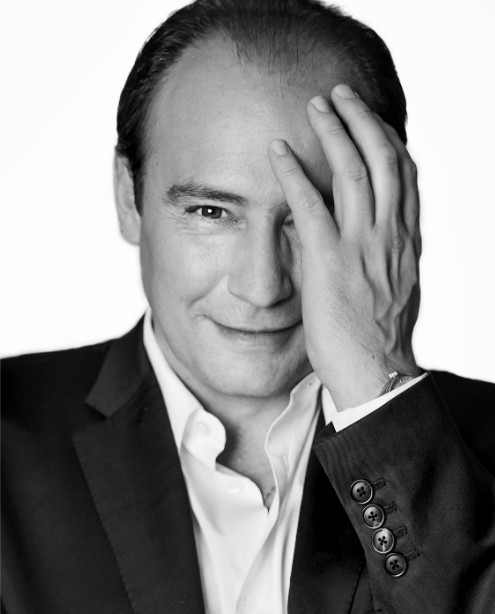 Using his in-depth knowledge of the foot's biomechanics to create a unique approach to foot health and care, Bastien has created a globally-renowned range of products to accompany his treatments. Now you can give the gift of beautiful feet this Christmas with the Révérence De Bastien Christmas Box.
The exclusive gift box includes:
· Unguent for Nails and Cuticles: Its combination of essential oils and medicinal plants nourishes and protects the nail's inguinal texture from external aggressions. The Unguent for Nails and Cuticles is considered a must-have in order to bring perfection to nails and hands
· Nail Buffer: Bastien Gonzalez inherited this practice from his grandmother, who buffed her nails everyday with natural chamois leather. He updated her technique by creating an ergonomic shape that perfectly fits into the palm of the hand, allowing quick and efficient rubbing of the buffing cream. It is an indispensable tool to achieve an effective and lasting nail care
· Nail Brightness: Created for all those who think that the beauty of nails doesn't end in nail polish. Containing mother-of-pearl pigments combined with the action of the nail buffer will make the nail's surface appear brighter and slightly iridescent. Buffing nails with the Pearly Buffing Cream helps their revascularisation, making them stronger: jewels on the tip of the fingers.
Priced at £180.00. Available to buy at Mandarin Oriental Hyde Park, London.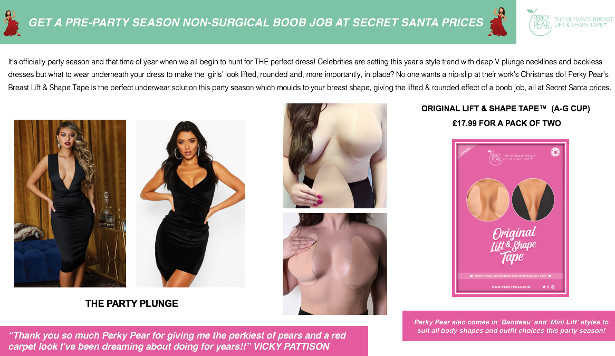 'Living On Purpose. The Key To Change Your Life And Impact Others.'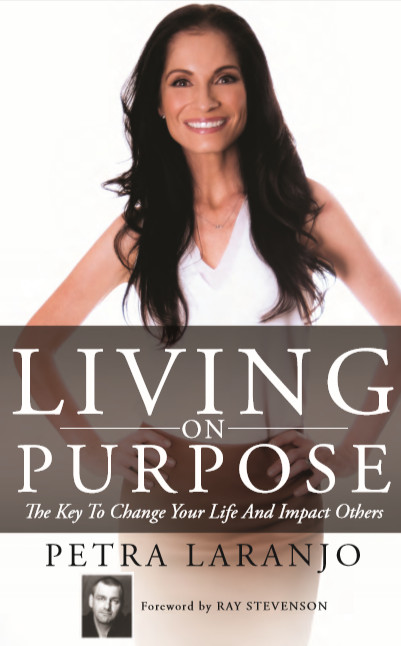 It is very popular, especially around the festive season, because so many people are looking for a change in their lives and looking to create meaning.
Here are a few reviews:
"Your book is honestly one in a million! it is utterly extraordinary and has already had such a massive impact on me with helping me truly realise MY purpose. I am SO excited!!!! It's given me a whole new and fresh outlook on my life and work, and has reminded me why I've chosen to do what I do. There are also just so many other lessons and tips I've learnt/learning that will enhance every aspect of my life and who I aspire to be." – Tyla Nurden
"The ladies were so motivated and inspired, and absolutely loved the book and related well to the way that it was written like "magazine articles. They found you to be a very relatable motivational speaker and could not stop speaking about the event for days on end." Wendy Johnson – ABSA
"This book could not have come at a better time in my life. I am so excited to embark on this new journey of #livingonpurpose – to begin every day with my souls purpose in my heart, motivating me and my goals in my head directing me. Thank you for inspiring me to #rebuild, #relearn and #reinvent and to follow my dreams while still making a difference in the lives of other beings!"
Kerryn Elske – Animal Assisted Therapist
"Your book taught me the importance and power of habit and discipline. It's encouraged me look for and focus on the things that inspire me and feed me positive energy in my work space. It reminded me that I have the freedom to choose my attitude, no matter what the circumstances are. It helped me realise that I have the ability to inspire the people around me, even if it's just one person, by doing one thing, every day." Megan Bosman, Honeycomb Media
"Living On Purpose is more than a self-help book. It's a book that shows you how you can truly change your life by tapping into the knowledge of the successful and purposeful people interviewed here. It's definitely worth the read if you want to be liberated from a dull, aimless life and be able to change the world of others around you."
Petronilla Muriuki Musau, Author of Have Your Cake & Eat It Too!
The soft copy retails for R270 excl. postage (with 10% going to charity). It is available directly through me.
The Kindle version is available (currently discounted) for $5.4 (approx. R80)
www.voucherexpress.co.uk is recognised as the UK's leading online distributor of Gift Vouchers and Gift Cards. Visit www.vexcorporate.co.uk for businesses
For example the VEX Gift Certificate, allows for the redemption of any retailer gift card available on Voucher Express > see more:
https://www.voucherexpress.co.uk/giftcard/vex-gift-certificate.aspx
They have a large range of gift cards > see more:
https://www.voucherexpress.co.uk/categories/all-gift-cards.aspx
Voucher Express provide over 80 Gift Vouchers & Gift Cards covering over 250 retail brands. We have Gift Vouchers & Gift Cards for every occasion including birthdays, weddings & seasonal Gifts.
Voucher Express offer all the major high street Gift Vouchers including John Lewis, Marks & Spencers, Selfridges, House of Fraser and much more.
To view our full range please visit our site www.voucherexpress.co.uk
Whether you are out on your SUP in the chilly Cape Town waters, surfing in sunny KZN or wakeboarding on the Vaal dam, our wetties make the perfect gift!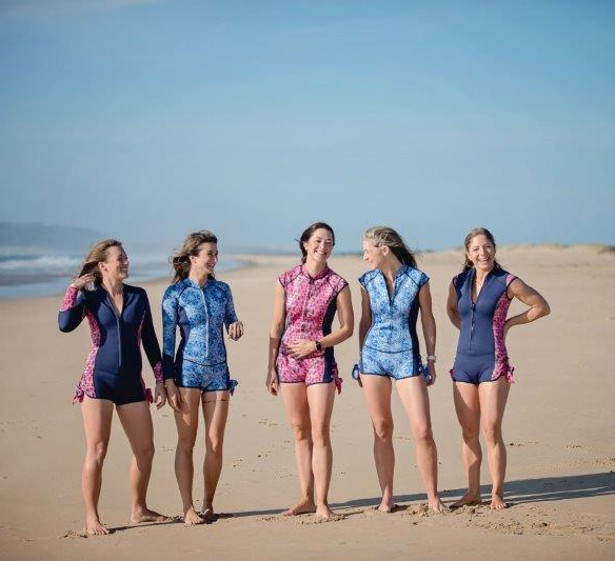 Girls short sleeve springsuit 2mm: size 4 to 16 – R795.00 (Peacock parade, Sweet melon, Anemone, Tiger's Dream, Wild mystique)
Girls long sleeve springsuit 2mm: size 4 to 14 – R895.00 (Peacock parade, Sweet melon, Anemone, Tiger's Dream, Wild mystique)
Girls full wetsuits 3mm: size 6 to 14 – R1,495.00 (Sweet melon, Anemone, Wild mystique, Blue porcelain)
Matching peak caps: R250.00 (Peacock parade, Sweet melon, Anemone, Tiger's Dream, Wild mystique).
Ladies short sleeve springsuit 2mm size XS to L – R1195.00 (Blue porcelain, Graffiti Rain)
Ladies long sleeve springsuit 2mm size XS to L – R1495.00 (Blue porcelain, Graffiti Rain)
Anyone Game?
For Adults, Friends & Family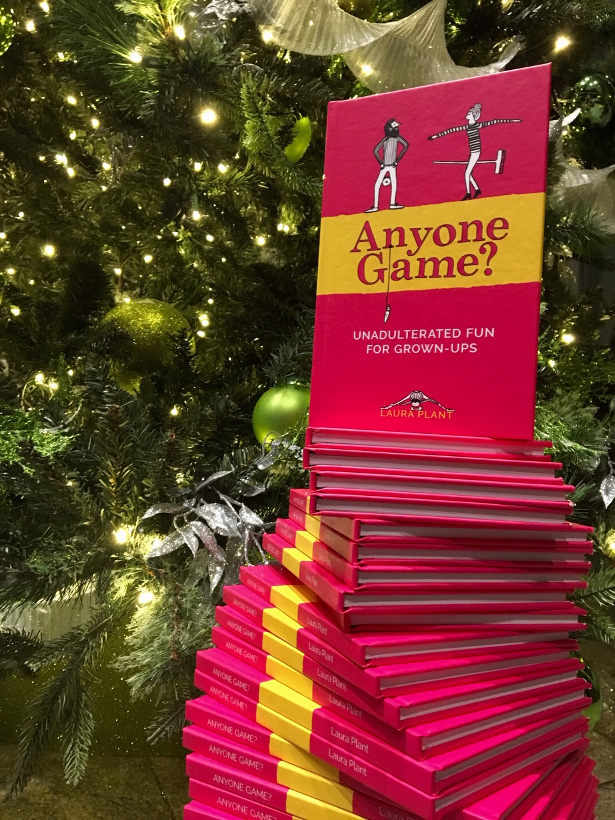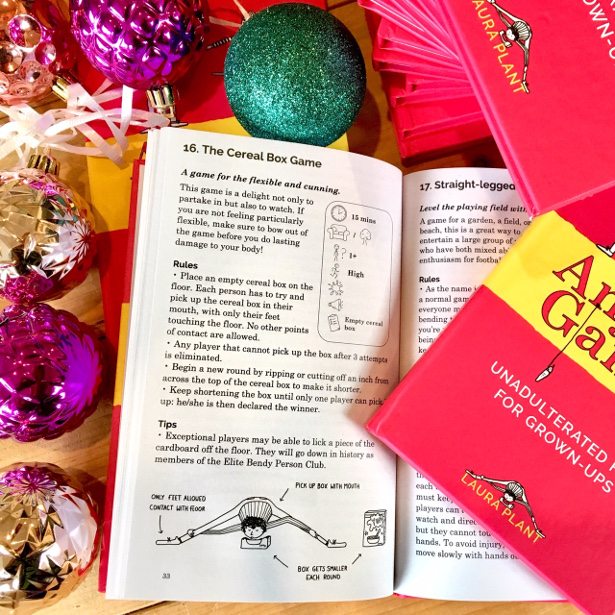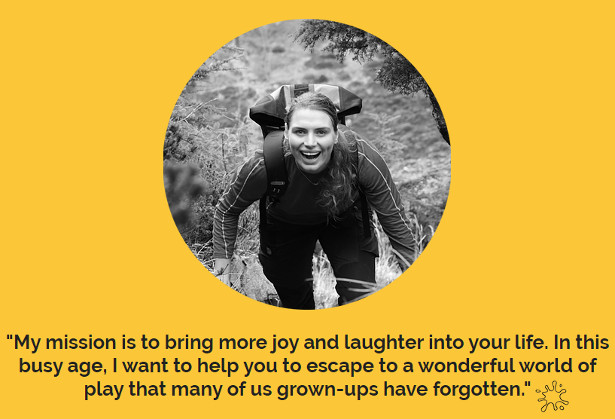 Anyone Game? is a collection of party games that can be played by anyone with a sense of fun. The games require very little preparation and can be played with only the items you would have in your house – no board games here! Designed for adults but (mostly) appropriate for children too, the games are perfect to bring together family and friends during Christmas and or a weekend away. All profits from the sale of the book are going to The Sparkle Foundation, a charity that provides healthcare and education in rural Malawi.
Buy the book: www.anyonegame.org Price: £12.99

Fox & Chave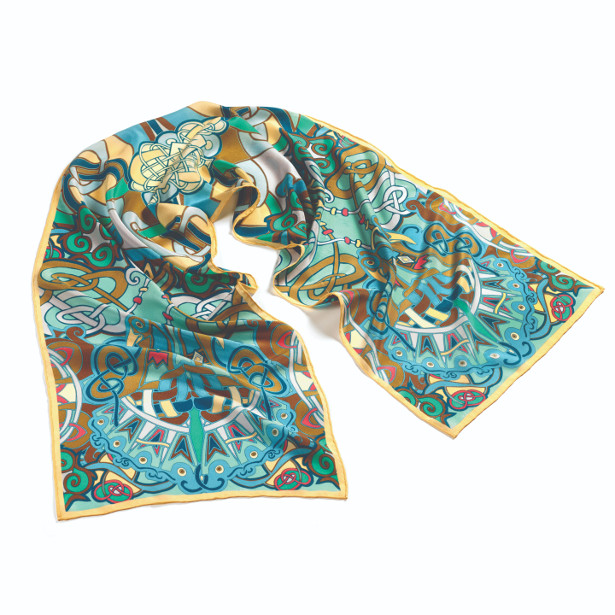 Master the art of gift-giving this Christmas with ONAIE's luxurious, handmade slippers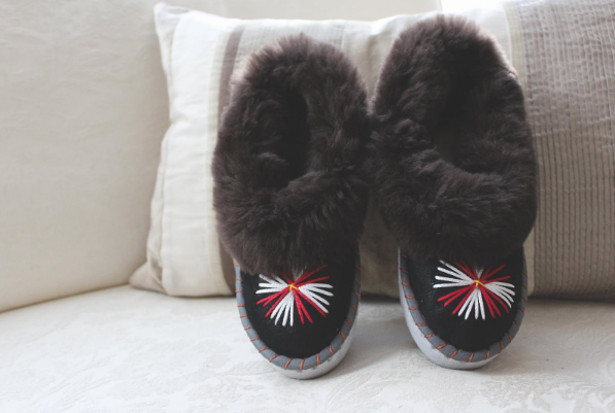 INSTAGRAM | FACEBOOK | PINTEREST
Looking for a gift that's as utterly unique as that special someone in your life? Then look no further. Embrace the art of thoughtful gift-giving with ONAIE's ever-expanding range of handmade sheepskin slippers this Christmas.
Lovingly made by a team of highly skilled craftspeople in the Polish Highlands, every single pair of ONAIE slippers is truly one of a kind. As well as being sumptuously soft, cosy and luxuriously plush to the touch, they show off hand-embroidered patterns, artisanal exposed stitching and layers of super-soft shearling that cushion feet in a cloud of comfort with every single step.
The beautiful backstory behind each pair is evident in the artisanal feel and finish of these fine slippers – the techniques used to craft them have been handed down from generation to generation, and the time and care that goes into each stitch is clear from the luxurious quality.
So leave cliched presents on the shelf this season and give the gift of style and substance with a pair of ONAIE slippers that are as special as they are.
Bespoke Handmade Sheepskin Slippers : https://onaie.com/shop
Price: £35 & free UK standard delivery
Instagram: @onaie_shop
If you could empower a girl you love for only $1.60 a month, would you? That's what a BYOU Magazine Girls Empowerment Membership can do!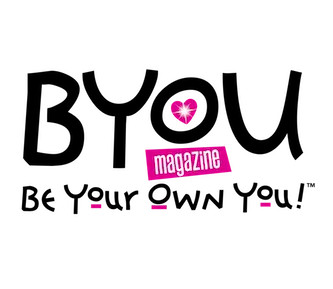 Negative media, unhealthy role models, unrealistic standards of beauty, societal pressures, mean girls … it's very challenging growing up as a girl today. It's even more challenging to find positive, empowering, wholesome, and age-appropriate resources for girls. We have created a unique, fun, and one-of-a-kind membership to help girls ages 9-16 navigate life in girl world, guiding them with essential tools to build self-esteem, stay true to themselves, resist negative influences, and overall be much happier!
Here's what your annual membership includes:
Educational Self-Esteem Webinars where girls receive essential tools and tips to be their most empowered self, facilitated by national self-esteem expert and BYOU Magazine founder Debra Gano and other empowerment experts. Members can attend "live" to interact or watch a recording later. Topics include empowerment, confidence building, self-love, inner beauty, positive thinking, managing emotions, friendships, dealing with bullies, following your dreams, and more. Educational webinars such as these have tremendous value alone (normally costing between $15-75 per webinar), but you get full access to all recordings plus the opportunity to participate in all new live webinars as part of your membership!
Interactive Empowerment "Hangouts" on a safe, monitored, age-appropriate video chat platform where members receive monthly live self-esteem coaching and advice by getting their questions answered by Debra Gano and other empowerment experts. Plus, girls can chat with peers about girl-world issues, offer support to each other, and even win prizes!
Premium Access in the BYOU "Be Your Own You" Magazine App* which allows you to access members-only benefits, such as:
Inspiring Empowerment Articles featuring advice on self-esteem, confidence, self-love, friendships, peer pressure, positive thinking, body image, health, and other important topics. Includes access to all past articles too!
Helpful Empowerment Tips delivered in a fun meme format that can be downloaded to save or share – plus you get access to all past memes too!
Digital Recordings of Past Self-Esteem Webinars, including our important introductory Self-Esteem Series #1-5 webinars!
Fun Puzzles & Brain Games delivered weekly, plus access to all past puzzles too!
Free Giveaways with FUN stuff you can win!
Digital Library of BYOU "Be Your Own You" Magazine's most popular self-esteem publications (over 15 issues!) in an interactive format that includes live links, social media sharing, and more!
Silly Jokes, News & Notifications, and more delivered every week!
*Requires BYOU Magazine app download (available free on all Apple/iOS, Android/Google Play, and Amazon devices) and membership activation, which is easy and only takes a minute!
All these empowering resources are only $19.99/year—that's just $1.60 a month to inspire, uplift, educate, and empower a girl all year long!
1. Alpine Women's Gem Bobble Hat £20 RRP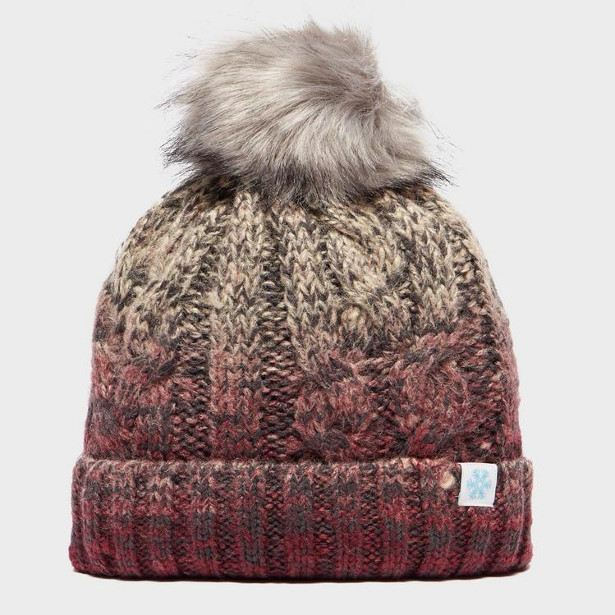 www.blacks.co.uk/womens/297511-alpine-women-s-gem-bobble-hat.html
Style and comfort combined, the Alpine Women's Gem Bobble Hat is perfect for exploring in colder climates.
2. Peter Storm Women's Heavyweight Outdoor Socks-2 Pack £24 RRP
www.blacks.co.uk/womens/118591-peter-storm-womens-heavyweight-outdoor-socks-plum.html
Built for long tough walks in winter, these Women's Heavyweight Outdoor socks provide cushioning and support and minimise the chance of blisters.
3. Weird Fish Women's Sadie Jumper £45 RRP
www.millets.co.uk/womens/172096-weird-fish-womens-sadie-jumper-pink.html
The Sadie Jumper from Weird Fish is a cosy and warm everyday fleece perfect for on hill or around town. A casual wardrobe essential everyone should own; the knitted pattern is eye catching and is sure stand out amongst the crowd.
4. Technicals Breeze Down Hybrid Jacket £120 RRP
www.millets.co.uk/womens/336644-technicals-womens-breeze-down-hybrid-jacket-purple.html
Wrap up warm this winter with the Women's Breeze Down Hybrid Jacket from Technicals. Boasting a toasty warm 500 fill duck down fill insulation to lock in valuable heat and keep the cold out. Whilst the stretch fleece panelling will increase your range of movement and helps prevent overheating.
5. The North Face Women's Etip Glove £35 RRP
www.blacks.co.uk/accessories/288001-the-north-face-women-s-etip-glove-purple.html
Great year-long protection and digital connectivity all rolled into The North Face Women's Etip gloves. The specially designed Radiametric Articulation™ system circulates warmth throughout the glove and provides unhindered agility whilst a silicone palm provides extra grip in icy or wet conditions. Find your way off the mountain or plan your next move without losing heat or wasting time, using the touchscreen compatible E-Tips at the thumb and forefinger.
Infini London provide luxury exquisite roses that last a year via an eco-friendly solution.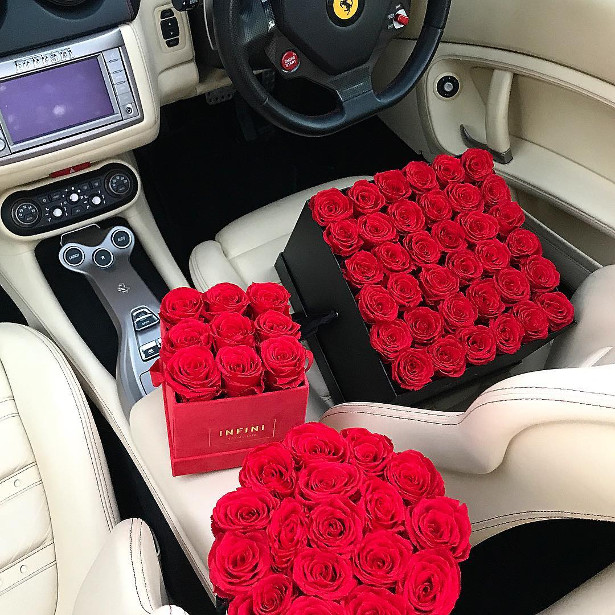 Real, long-lasting and gorgeous, these roses are the perfect gift for a loved one, as well as adding that glamorous touch in the home, just in time for Christmas. Infini have a number of ranges, including the Suede Collection, Diamond collection and the White Diamond collection. Retailing between £120-£200, Infini London also ship to 190 countries worldwide.
www.infinilondon.com