Roma Leaf is a premium CBD brand that helps provide relief and serenity with our oils, serums and bath bombs.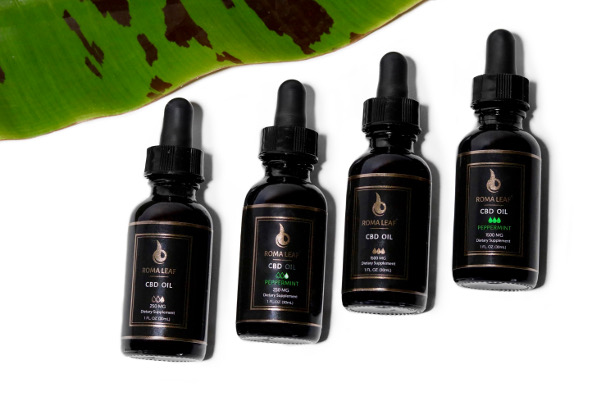 Sourcing ingredients that are 100% organic, non-GMO, and lab-tested to ensure the highest quality, our products contain 0% THC. This means you can access the health benefits of CBD without any psychoactive effects. With so many options, Roma Leaf makes it simple by using an extremely rich hemp oil base for all of our CBD products. Unlike most other sublingual oils that mainly use olive or coconut oil, ours is made out of hemp seed oil which contains high omega fatty acids and proteins. Check out our oils and bath bombs to see which will best fit your lifestyle!
Roma Leaf CBD Oil/Tincture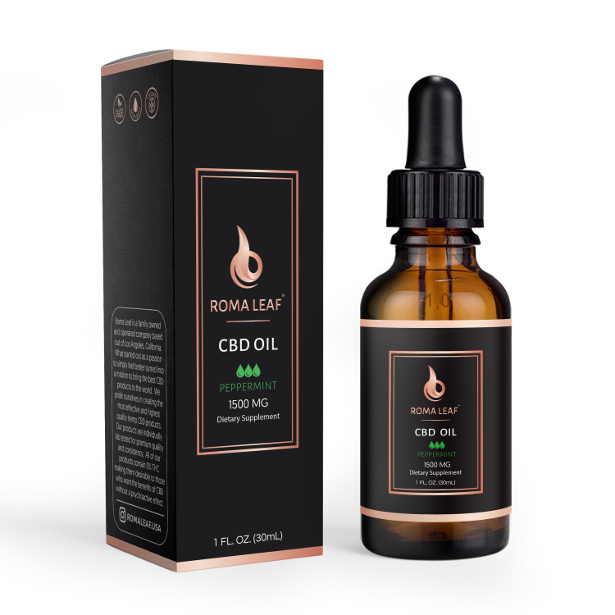 Relax with this classic! Whether you're using CBD oil for anxiety, CBD dosage for sleep, or want CBD for pain management- This flavorless, easy-to-use formula is perfect for quick relief! Our CBD oil is non-psychoactive, making it a popular choice among CBD agents since there is no trace of THC in any of our products. That way, you only get the effects you want- and that effect is to feel relieved, relaxed, and rejuvenated! As well as being made with a rich organic hemp seed oil base, our oils are made from additional fatty acids and proteins unlike any other CBD oil made to help you feel good both inside and out!
How to Use
Its as simple as adding a couple of drops of our oil to your tongue! When applied on or under the tongue, our high-quality Hemp-Derived CBD Oil is absorbed directly into the bloodstream, bypassing the digestive system. This method is faster than capsules and affects all parts of the body, unlike topical application methods.
The Roma Leaf Difference
We care about the quality of our products and services. Our products are: -Grown and Manufactured in the U.S.A. -Broad Spectrum CBD -Lab Certified -100% Plant based -30 Day Hassle Free Returns -Does not contain GMOs -Vegan & Gluten Free
Ingredients
Ingredients: Hemp-Derived CBD Oil (1500 mg), Organic Hemp Seed Oil.
Wonderful Wheels
You'll find her the perfect set of wheels at Micro Scooters this Christmas
Whether she scoots to commute, to keep fit or to keep up with the kids – you'll find her the perfect set of wheels at Micro Scooters. To make it extra special why not personalise the scooter with her name too?*
*Available on the Micro Classic and Speed scooters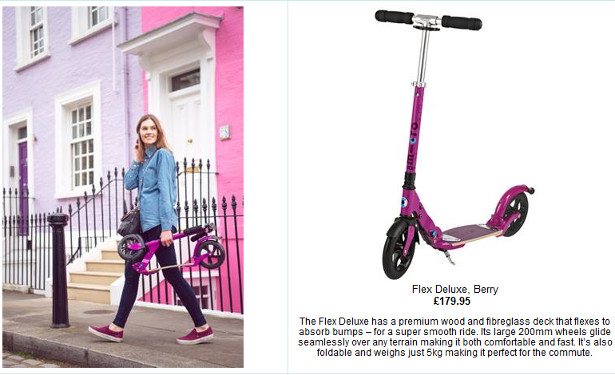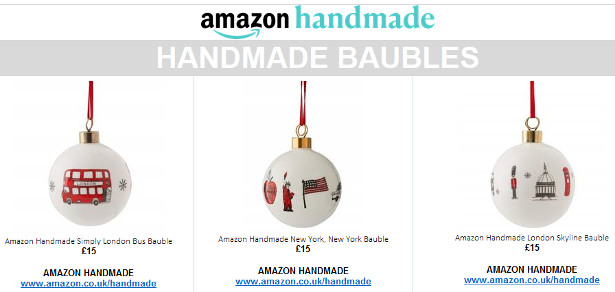 FESTIVE FREEBIE – SAVE ON PARKING WHEN YOU SHOP AT DEBENHAMS THIS WEEKEND

Debenhams cashback offer helps the cost of last-minute Christmas shopping go further
Debenhams expects shoppers to hit the high street this weekend and is offering customers who spend in store a helping hand with their parking costs, keeping more pounds in their pocket this festive season.
Those who step into Debenhams stores for their Christmas shopping on either Saturday or Sunday this week, can claim a refund for two hours parking fees. The deal differs slightly in the cities of London and Edinburgh, where the offer stands for one hour instead.
Savvy shoppers who spend £50 in a single transaction in a Debenhams store can then claim back their cash – meaning one less cost to worry about over the costly season. Not only will the retailer offer free parking for shoppers, but along with its normal festive offer, Debenhams has also introduced a number of specialist pop-ups which can be visited in various stores as an extension of the retailer's extensive gift range. The pop-ups are sure to be a hotbed for potential gifts, catering for gin connoisseurs and sweet lovers alike.
Setting up shop across 30 locations, the in-store pop-ups have proved to be a hit with customers who have had the chance to peruse the stalls on weekends throughout December. Brands such as Candy Mechanics, TOAD gin and the Sweet Potato Spirit company will be sticking around at selected stores until 24th December, so last minute shoppers will still have the chance to have a glance and a festive tipple or two.
www.rocketjourney.com, a game/app that helps users achieve the exercise habit for good with game mechanics and motivational tricks.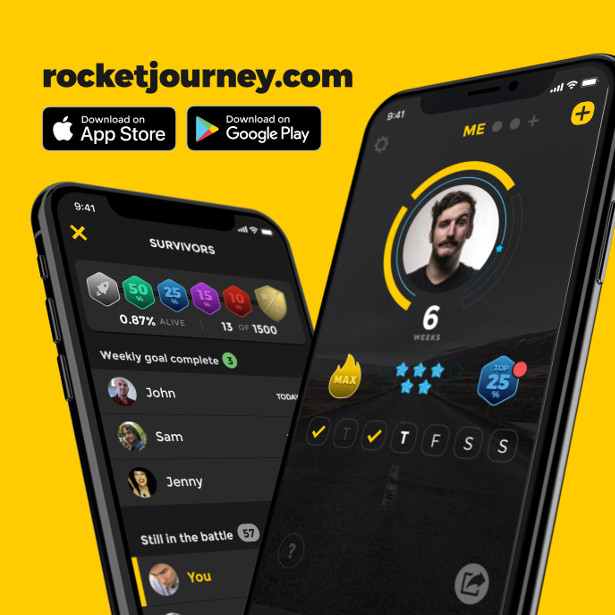 Too many people say that their New Year Resolution is start exercising. Gyms are packed the first weeks, but almost everyone fail the achieve the habit for good and stop exercising around February… Our game/app motivates our users to stay on an exercise streak longer than they would without it. Some of the motivation in the app comes from:
– Sharing this difficult journey the habit of exercising with friends and familiy. If you make a group with other people who are trying to get motivated too, and everyone knows how everyone is doing in real time with real data, everyone's more likely to stick to the exercise. Peer-pressure works.
– Having something to lose if you don't exercise. In our game, people who don't do the minimum of 3 times a week, loses their streak, and have to start over. So we get a lot of exercise activities saturday and sunday, because they want to complete their 3 a week. (exercising only so they don't lose their streak)
– Seeing somewhat of advance at the beginning. Results doesn't really show until 2 months or more. So you gotta game yourself to feel some progress. In RocketJourney, users feel progress since day 1, as you get points and something to fill. Users can focus on game progress until real body progress shows months later.
– Knowing how many times they exercise each week. You'll be surprised of how many people say they exercise 3 times a week, and when they really don't.
– Knowing how many weeks in a row you've been exercising. Focusing on consistency over time, not just the first 2 weeks when you're ultra motivated helps a lot.
Neos SmartCam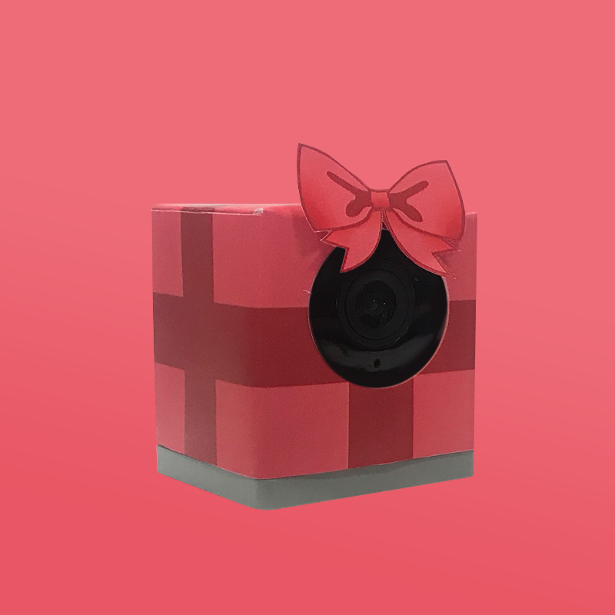 The Neos SmartCam makes a fantastic gift for family and friends, both at Christmas time and throughout the year. The camera allows you to watch over your home from wherever you are in the world, all from an app on your smartphone. Costing under £25, the SmartCam makes an affordable gift without missing out on feautures or quality of other indoor security cameras. The Neos SmartCam captures sharp 1080p HD images so you can see every detail, live at anytime, and in playback.
The SmartCam is available on the Neos website: shop.neos.co.uk
The Jelt No Show Elastic Stretch Belt | For Men & Women | Eco-Friendly | Khaki Green

This belt was designed first and foremost for function and to hide the ever-annoying buckle bulge under tops with a flat buckle and gripping inner gel. They can be worn discreetly under tight tops and tees and also be worn on pants without belt loops. Perfect for busy moms (or dads) on the go. It's the fashion hack that gives back. Not only did we recently become B Corp Ce rtified, but we are also now members of 1% for The Planet and a certified Woman-Owned Business. As always, we donate a portion of every belt sold to local organizations that support veterans, the environment and families.
We have worked hard at becoming the social enterprise we are today and would love the option to be included in your gift guides and help inspire others to give a gift that gives back at the same time.
If you would be interested in receiving a sample or hearing a little more, I would love to put you in touch with the founder, Jen Perry so you can get a better sense of the work that we do. We are a small group of women trying to do our part to help push consumers to more environmentally conscious brands.
RockHer Haute Jewels – www.rockher.com, have provided great holiday gifts for years.
RockHer Haute Jewels shaped the industry by offering amazing deals, financing, and the best diamond for the lowest price via ROSI powered by Watson's IBM. Based in Los Angeles, RockHer has perfected the way they handcraft and custom design each piece of jewelry to the customer's satisfaction. RockHer innovates the way you purchase high-end jewelry. RockHer believes in luxury and follows a high standard about the experience one has with the designer and craftsmen. Every engagement ring is made-to-order at their Los Angeles Studio. Every client brings a new warm feeling and experience for us. RockHer believes in ethical sourcing and su pporting the United States of America from recycled precious metals and mined gems. RockHer goes beyond the Kimberley Process and offers diamonds that originate from ethical and environmental places. All the diamonds RockHer sell are natural, not treated or enhanced. The shopping experience is one of a kind. RockHer prides themselves with their eCommerce innovations. Their new 3D Ring Viewer allows you to see all angles of the ring, and their 360 diamond views that show up to 50x magnification. The CEO is a real nice gentleman. With over 30 Years of Experience in the Diamond and Jewelry Business, Jim Vernon, RockHers' President, and CEO knows what it takes to create a brand that elevates the Diamond Experience for everyone.
RockHer provides useful information on its website to help those who are not so familiar with the industry a way to get understanding and knowledge for their occasion or their engagement. With RockHer one will truly get one-of-a-kind experience for anyone loo king for a memorable gift. At RockHer, they offer truly custom engagement rings and custom wedding bands that are designed specifically for your needs and exclusively under your dictation. RockHers' designers are creative, innovative, and most of all comfortable and durable about their experience creating high-end designs for many of the country's top jewelry brands. Everything RockHer creates is top of the line and stands out.
RockHer provides great Christmas gifts, gifts for Anniversaries, Wedding Gifts, and gifts for any occasion. RockHer has won the business of thousands over the years and has a wide range of diamonds, gems, bracelets, necklaces, and more. This is a great holiday gift destination and will really bring smiles to your loved ones. With choosing RockHer you can't go wrong.
Tis' the season to be… a Zookeeper
Join us at zsl.org
The Zoological Society of London is incorporated by Royal Charter.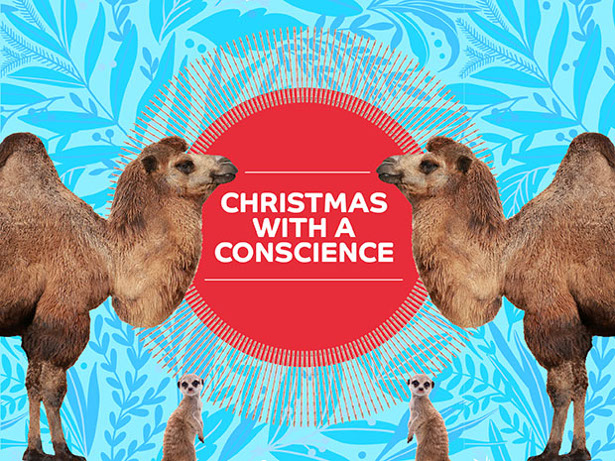 Give the gift of memories this Christmas, with one of our special handpicked ZSL experiences. From a VIP 'Meet the animals' to an overnight stay at 'ZSL London Zoo Lodges', guests at these experiences will have a day they'll never forget. Pick up a gift voucher now and help ZSL work towards a world where wildlife thrives.
Purchase until Monday 23 December and get a voucher to print at home.
Pantone Colour of the Year 2020 – Classic Blue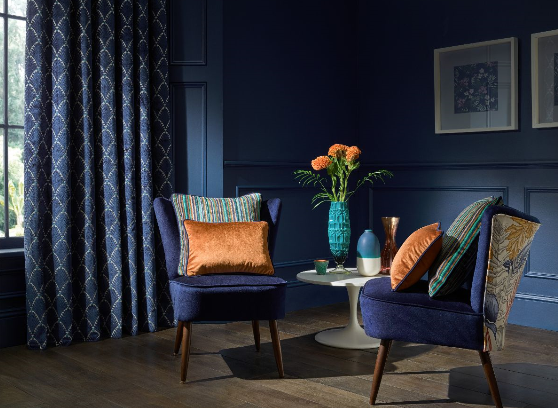 Pantone recently announced Classic Blue as their Colour of The Year 2020. This bold but calming hue ushers in a fresh decade, and hints at a return to traditional decorating. The Baytree clients' have plenty of ideas for including this shade into the home, whatever the style.
Pictured above: Maldives Marine Collection from £22.00 per metre – ILIV
Nine-year-old Wilson gets the 'chance of a lifetime' to join his rugby heroes
WORLD cup-winning rugby star Faf de Klerk surprised a nine-year-old super-fan by turning up at his home – and inviting him to train with Sale Sharks.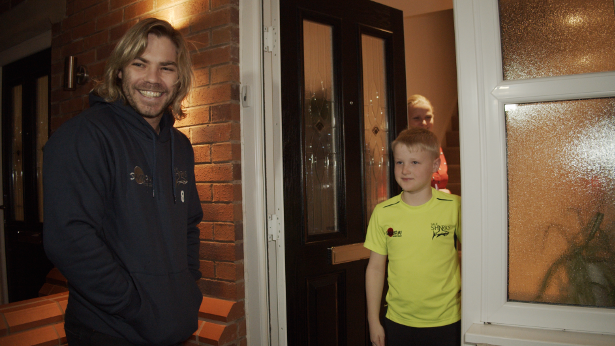 Faf, who plays club rugby for the Manchester-based team, dropped in on Wilson Harries to congratulate him on winning a competition to be its "16th man" this weekend.
The youngster was stunned to see hero de Klerk, who was instrumental in helping South Africa lift the Webb Ellis Cup in Japan earlier this year.
The scrum half invited Wilson to the Sharks' Carrington training ground today (FRIDAY) for a behind-the-scenes look at the team's final preparations before they take on Gallagher Premiership leaders Northampton Saints tomorrow (SATURDAY).
Rugby-mad Wilson will be treated to a tour of the AJ Bell stadium – meeting Sharks' England heroes Mark Wilson and Tom Curry – before taking the field as a match-day mascot.
Wilson, of Sale, said: It's amazing. I can't wait to meet the team and run out with Faf at the game."
He won the experience after taking part in the Be the 16th Man competition, run by Sharks sponsor, Cheadle-based finance company Together.
The keen sports fan, who plays for Sale FC under 10s, won the competition after sending in a social media video of himself describing his love of rugby. In his winning video, he talked about his support for the Sharks and being inspired by his favourite player, de Klerk.
Mum Naomi said: "We saw the competition advertised and Wilson thought the prize was amazing so he spent time planning and making the video showing how big a fan he is. Wilson was always hopeful of winning but I didn't really expect anything to happen so we were over the moon when we found out he'd won and he is so excited."
A spokesman for Together said the company would be running similar competitions in the future.

Hawaiian Choice
Live well. CBD for life. Great Christmas gifts especially for him, her, grandma, grandpa, fitness, health, wellness!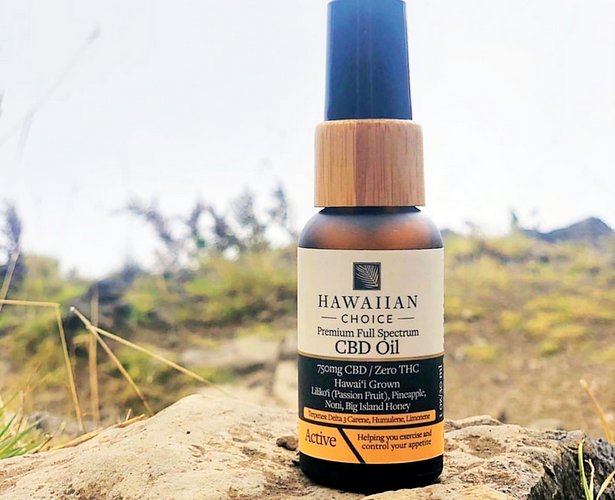 Hawaiian Choice is Hawaii's most popular CBD wellness brand. They use broad spectrum USA grown CBD (Zero THC) and add organic or wild gathered Hawaiian fruits, essential oils and honey to make their products taste and smell amazing. Hawaiian Choice tinctures, topical gel and edible jellies are stocked across Hawaii, the US Mainland and even in Japan at more than 150 locations ranging from the Four Seasons to luxury Daimaru Department Store. They can be shipped worldwide and are frequently ordered by customers in the United Kingdom and Europe. Hawaiian Choice even offers free US shipping on orders over $50 and international over $300. All products are lab tested with full reports online. You can read all about their products at :- www.hawaiianchoice.com. You can also find their lab reports, where they are sold and more there.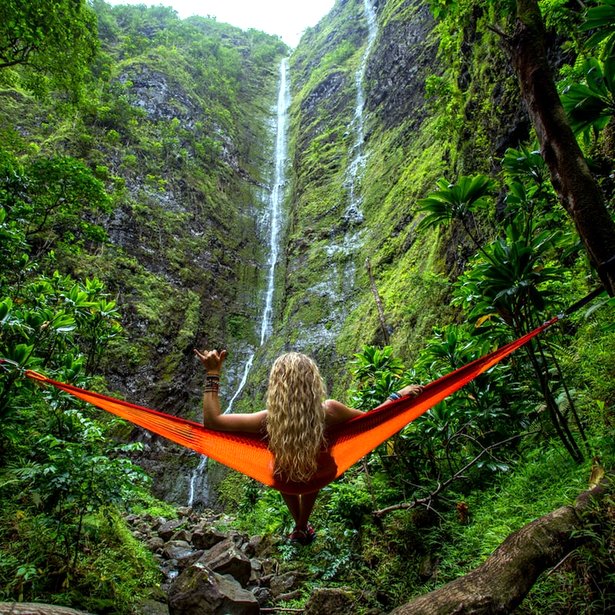 Hawaiian Choice products are perfect gifts, especially for him, her, grandma, grandpa, fitness, health, wellness etc.
CBD Topical Gel with Arnica – This would especially be great for Rugby players with injuries.
200mg CBD, 45ml jar, $54
Delicately scented with super premium Hawaiian lemongrass and eucalyptus
Their weightless cooling gel is designed to be applied topically to areas experiencing pain and/or inflammation. Many Hawaii and Mainland US spas use it in their massages, including the Grand Hyatt Kauai, Andaz at Wailea Resort, and the Modern Honolulu. It is neither sticky nor greasy and the clean, fresh scent of Big Island grown Lemongrass and Eucalyptus is neither masculine nor feminine. It also contains arnica, aloe, green/white tea, gotu kola extract, horsetail plant extract, geranium extract, dandelion extract, peppermint oil and other all natural ingredients.
Stocking Stuffer Gifts:
CBD Fruit Jellies
25mg CBD per jelly/4 jellies per box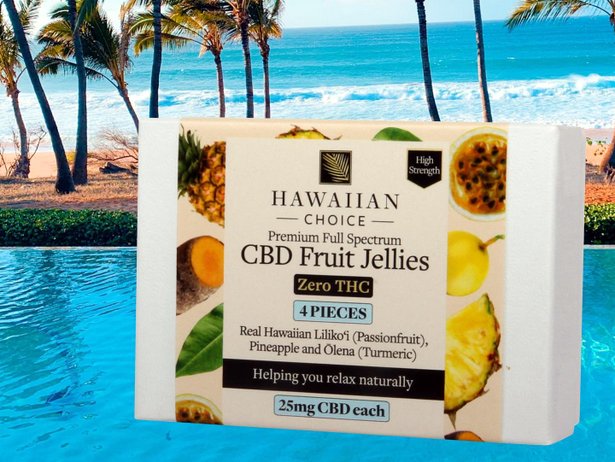 Vegan, non-GMO and low sugar
$18.95 per box (see stocking stuffer deal below for special deal)
Looking for a tasty, healthy stocking stuffer? Their grown-up version of a gummy, or Hawaiian paté de fruit, Hawaiian Choice jellies are a perfect gift for anyone who'd enjoy a tasty way to chill out. They are made of Maui Gold pineapple and lilikoʻi (passion fruit), with a hint of ʻōlena (turmeric).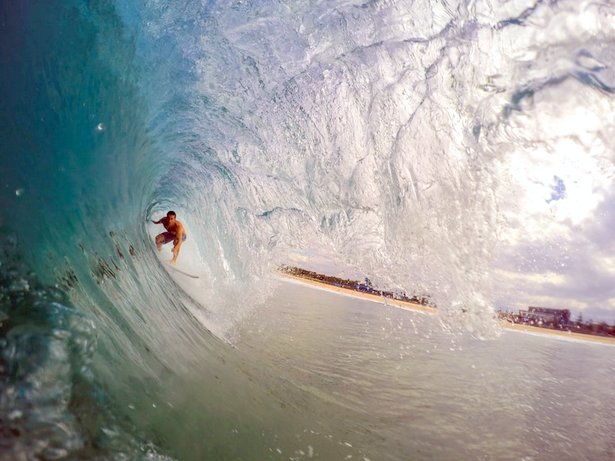 They even have great stocking stuffer deals on their jellies as well as gift set deals. See www.hawaiianchoice.com for the latest specials.
Self Care Gifts
CBD Tinctures: Relax, Active, Focus and Relief
750mg per 30ml bottle, $99 per bottle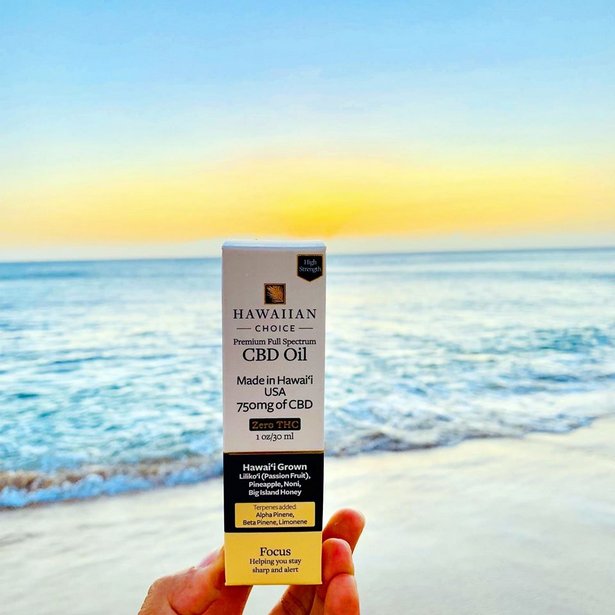 Organic and wild crafted Hawaiian fruits and honey make them taste great
Added blends of organic terpenes are designed to amplify specific effects
Each of Hawaiian Choice tinctures contains 750mg CBD and is flavored with organic and wild crafted Hawaii grown pineapple, lilikoʻi (passion fruit), noni and organic Big Island honey. What sets these tinctures apart from each other is the unique blend of terpenes that they add to each of them. These terpenes help to amplify specific effects:
Relax is designed to help you rest, recover and sleep.
Active is for exercise and may help control your appetite. (This will be great for New Year's Resolutions too!)
Focus is designed to help you stay sharp and alert.
Relief helps deal with pain and inflammation.
Live well. CBD for life.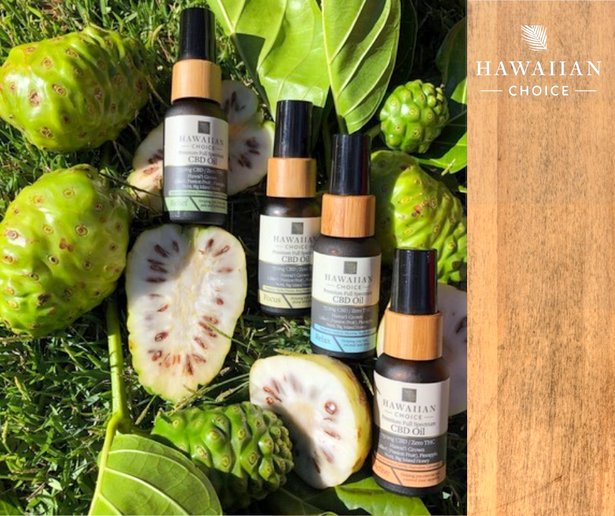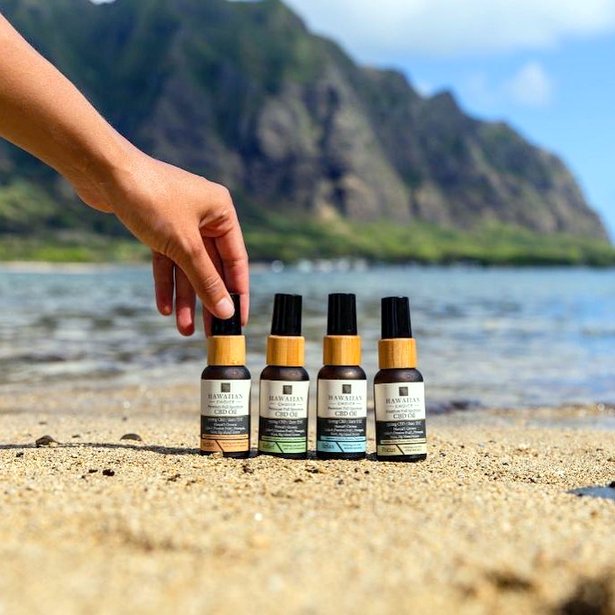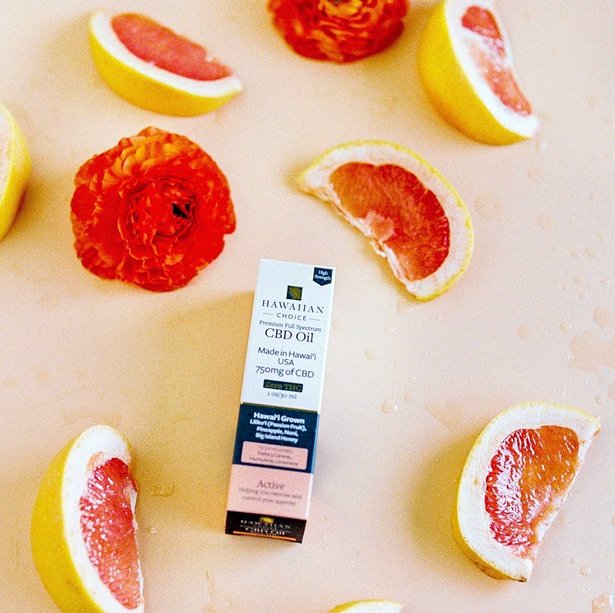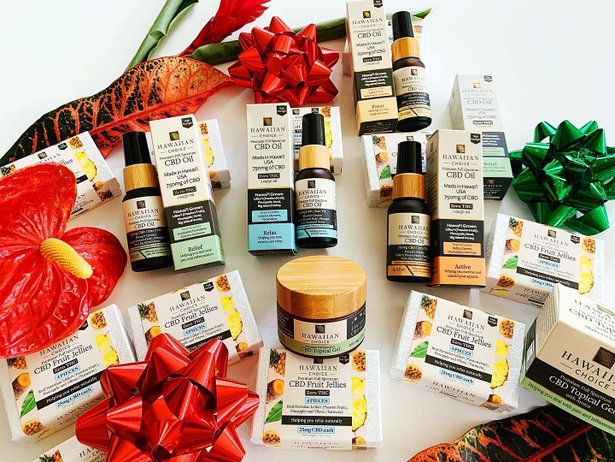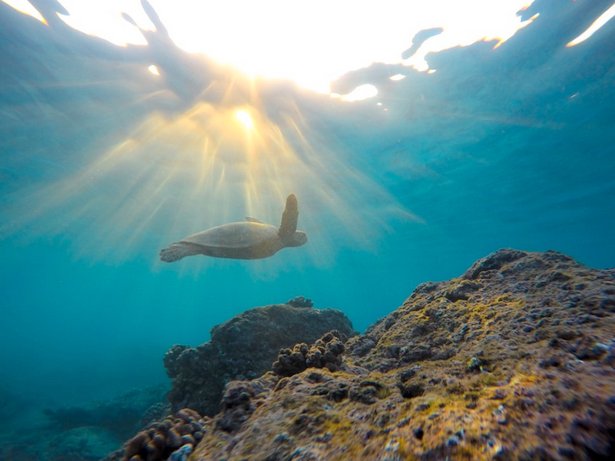 HUNK² Underwear
Reversible Swimwear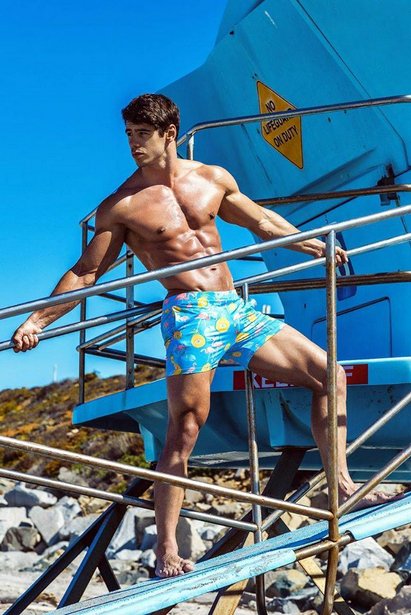 INSTAGRAM | FACEBOOK | TWITTER | PINTEREST
HUNK² are a men's premium underwear and swimwear brand. These have been a success among younger fashion-conscious men and we creating them; nobody else is selling them in the men's market.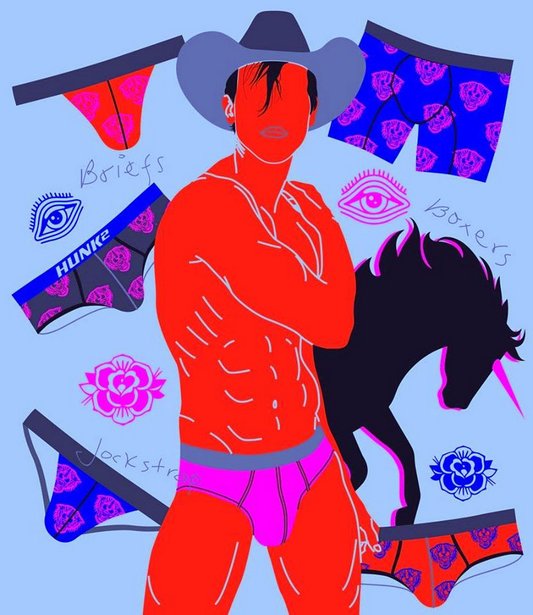 HUNK² is a fashionable brand designed to make you STAND OUT and look your best while you stay COMFORTABLE.
We transform style into confidence
-working always with the best and softest fabrics, we create products that adapt to your body and bring up the best, most confident version of yourself.
HUNK² is the full premium experience that a sophisticated man like you deserves!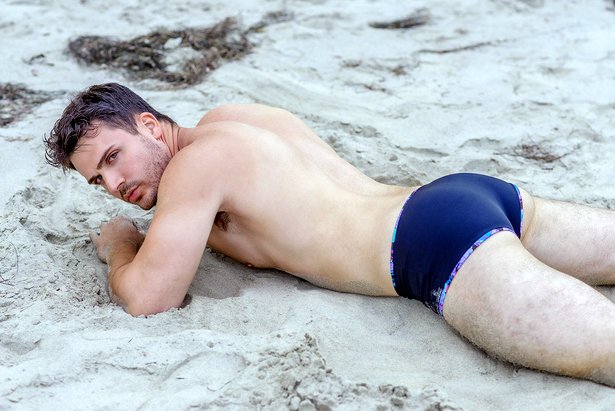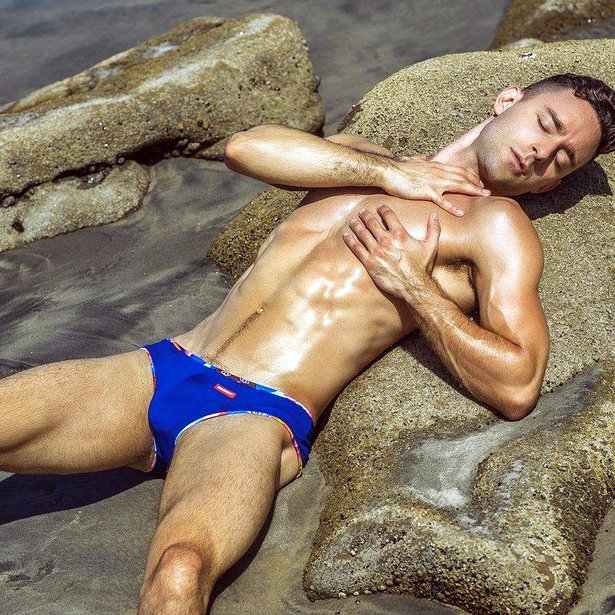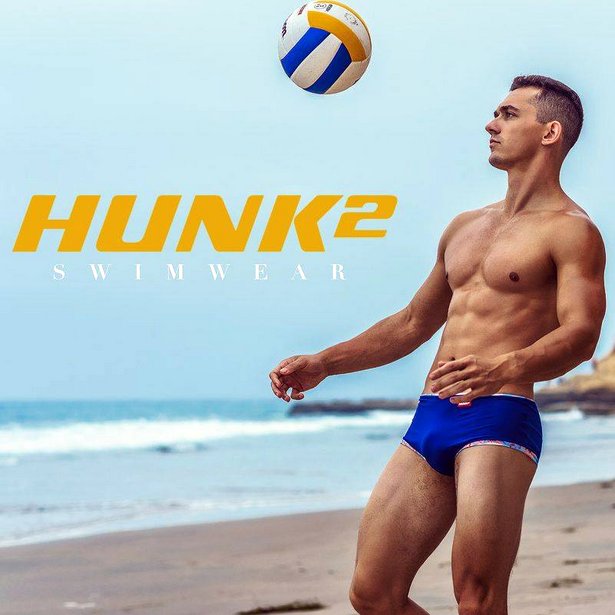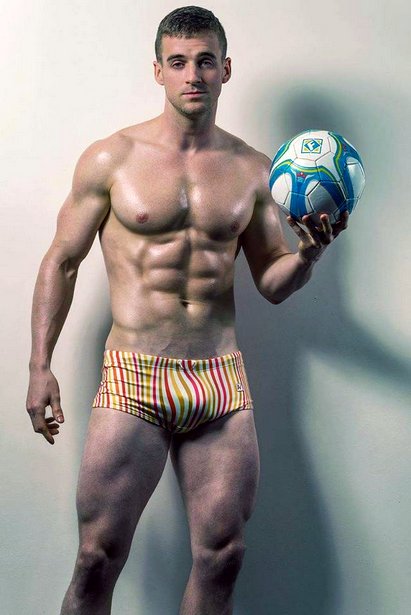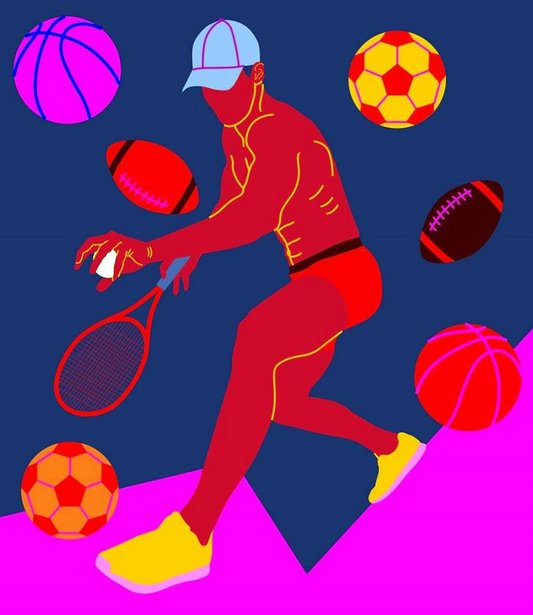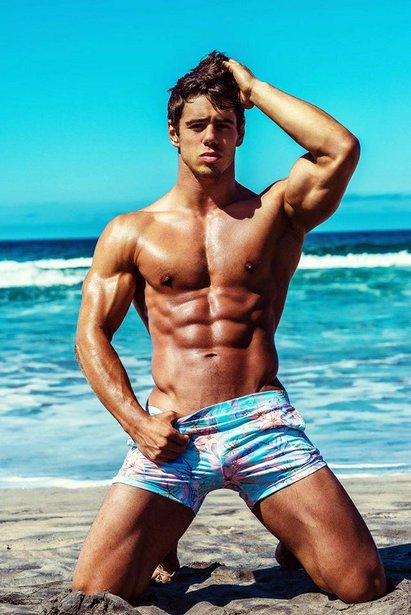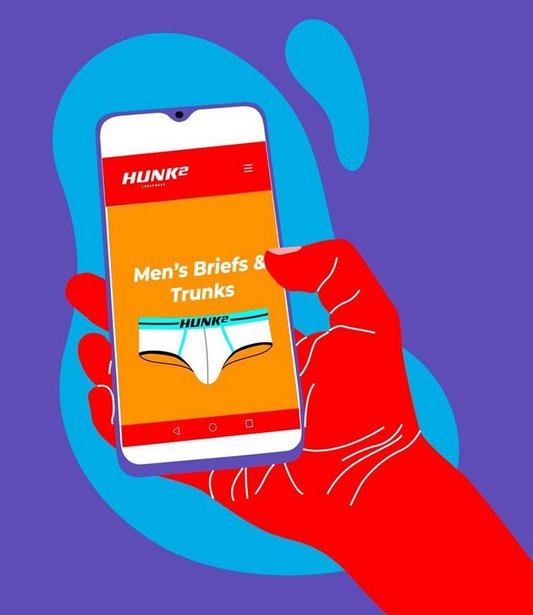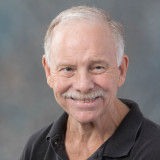 I was 44 and what I thought I was reasonably healthy. Or at least as healthy as a perpetually overweight, party-hardy kinda guy could be. Then reality set in. It was early 1995 and my girlfriend Kathleen was complaining that I was having trouble hearing her. I made light of it by telling her I didn't want to be interrupted watching my beloved Pats to do my household chores (which those who know me will tell you I'm lousy at anyways!) Fortunately, she persisted and the bad news was about to get worse. After many rounds of tests, it was determined that I had a benign brain tumor called an Acoustic Neuroma on my eighth cranial nerve (left side). I had no idea what any of this medical mumbo jumbo meant, but I knew it wasn't good. After the first several rounds of tests proved inconclusive, my doctor told me that I needed any MRI to see what was really going on. I had never had one but with all the negative things that I heard about this test I knew it would not be a lot of fun. I remember driving down 93 south to Stoneham Massachusetts to see what fate had in store for me. Little did I know that what was about to happen was worse than I ever could have imagined! The very pleasant young technician pointed to a long, cylindrical (and very confining!) tube and said "just hop up on this table and slide on in." She said you have to hold yourself perfectly still while you hear a constant loud banging. I asked her how long I would have to do this and she said 45 minutes. My answer was along the lines of "you are not going to put this big body in that little tube for 45 seconds , never mind 45 minutes. I didn't realize how claustrophobic I had become over the years but just knew this was not going to happen. I jumped up, thanked her for trying and flew out the door.
HOCKERTY
THE GIFT THAT ALWAYS FITS
It's never too late for the right gift.
Just a few days before Christmas and you still do not know what to give as a present? You can feel relax now: it's never too late for a Hockerty Gift Card.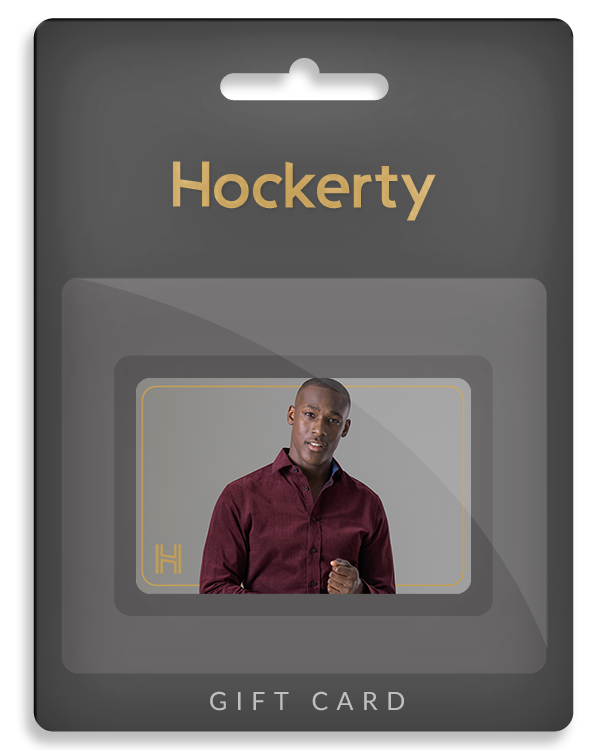 No matter what his/her style prefers, he/she'll be able to create a perfect fit.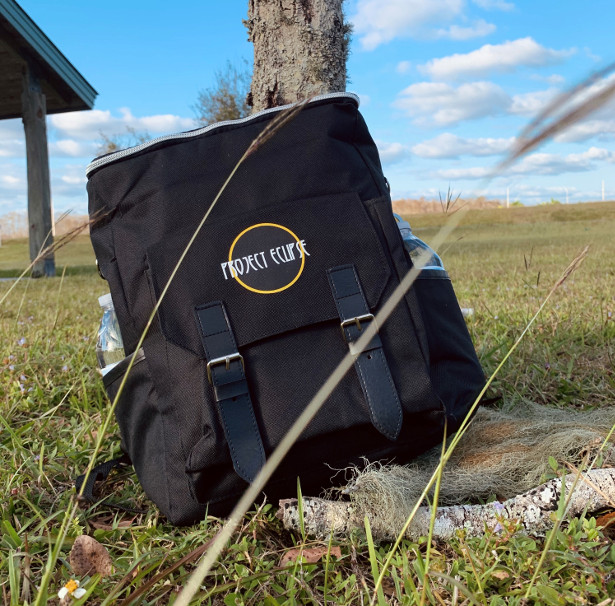 INSULATED BACKPACK: The inner insulation & leak-proof liner works together to keep your food & drinks cold or hot for hours.
LARGE COOLER BAG: This backpack cooler is spacious w/ deep compartment but compact & lightweight enough to pack snacks, meals, beer & even larger beverages.
VERSATILE: it is also great as lunch backpack and can be used for camping, fishing, travel & other outdoor activities.
VINTAGE STYLE: This stylish cooler bag insulated has beer bottle opener conveniently located on the side of the backpack.
DURABLE & COMFORTABLE: Padded & fully adjustable shoulders straps offer the maximum comfort & support.
See more at :- www.amazon.com/dp/B07TYV2PJR?ref=myi_title_dp
Perfect for all outdoor activities road/beach trips, hiking, camping, picnics and even work. This cooler backpack is both versatile and comfy.
The ultimate feel for comfort and portability, we put the up-most importance into the padded shoulders for comfort. Made of high quality tear resistant, the inner insulation is soft and leakproof keeping your food safe and cool.
BPA free and FDA approved.
Perfume is number one 'distress' purchase in run up to Christmas
Female fragrances are the most popular purchase on the last buying day before Christmas as men leave it to the last minute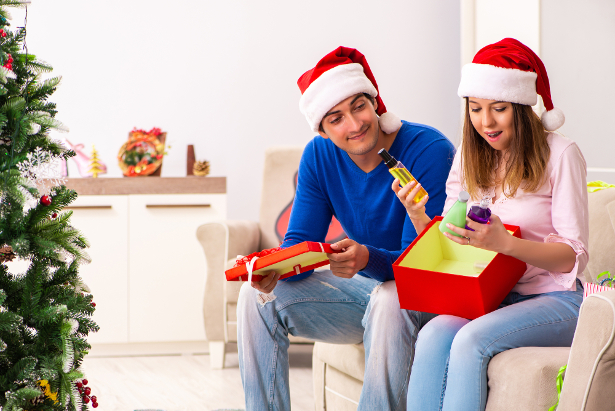 Rather than being a 'considered' purchase, a recent survey by www.perfumedirect.com reveals that almost half of Brits (47%) admit perfume is their go-to panic purchase in the run up to Christmas. This was the most popular last minute Christmas purchase followed by underwear/socks and jewellery.
And it seems it's men that are leaving Christmas shopping to the eleventh hour, with almost double the number of men versus women claiming they leave their shopping until just days before Christmas.
The findings support trends in sales on www.perfumedirect.com that show in the past three years on average, sales in December soar more than 95% versus the previous month, as shoppers fill their stockings for loved ones and friends. And the majority of these last minute sales are on perfumes and toiletries for women as opposed to products for men.
Perfume Remains Britain's Favourite Christmas Gift
56% of shopperssaid they will gift at least one bottle of fragrance this festive period, and 69% of these will be for a partner. More men than women will also be gifting their partner with perfume this year.
When asked why perfume was such a popular present to buy, 43% of men claimed that it was an 'easy gift to come by', whilst one in ten admitted, controversially, that it was a way of encouraging their other half to wear something that reminded them of someone else!
43% of women bought perfume because of the discounts claiming that their present's value looks much higher than what they actually pay.
The national poll of 1000 people also found that over a third (37 per cent) are often disappointed with the choice of perfume received at Christmas, even though 89% of those questioned would love to be gifted their favourite fragrance, as they rarely buy it for themselves.
Jonny Webber from Perfume Direct said: "Perfume is a classic Christmas gift, and is gratefully received when it's the right scent. However, it seems all too often, people are in a present buying panic and are purchasing unfamiliar fragrances that just end up at the back of the drawer, or regifted later in the year to someone else.
"If surprising someone with a new perfume, a good place to start would be with the most popular fragrances from this year. Find fragrances with similar top notes to favourites and go from there."
PerfumeDirect.com has revealed its top five fragrances of 2019, and developed a handy buyers guide for those looking for perfume pointers this Christmas.
Calvin Klein Euphoria Eau de Parfum
Elizabeth Arden Red Door Eau de Toilette
Paco Rabanne Olympea Eau de Parfum
Dior Sauvage Eau de Toilette
Tom Ford Black Orchid Eau de Parfum