Get the kids off phones and tablets this Christmas with the All New ROXi music entertainment system. www.buyroxi.com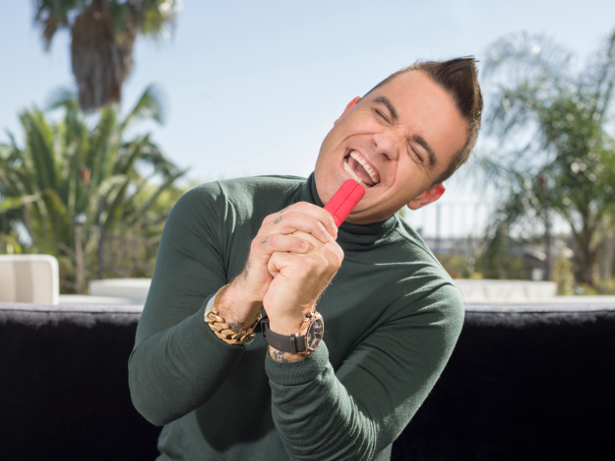 FACEBOOK |YOUTUBE | TWITTER | INSTAGRAM
• All New ROXi transforms the way we enjoy music in the home. Gets your kids off phones, tablets and social media this Christmas!
• ROXi lets you enjoy Unlimited Music, Sing With The Stars, Karaoke, Music Games, Worldwide Radio and Therapeutic Audio together – and on the biggest screen in the home, the TV.
• Super affordable £99.95 price point includes ROXi set-top-box, ROXi controller AND a 1-Year Music Pass, making ROXi the best value music entertainment experience on the market.
• Next generation ROXi controller now features ROXi Smart Voice Technology for full control over music experience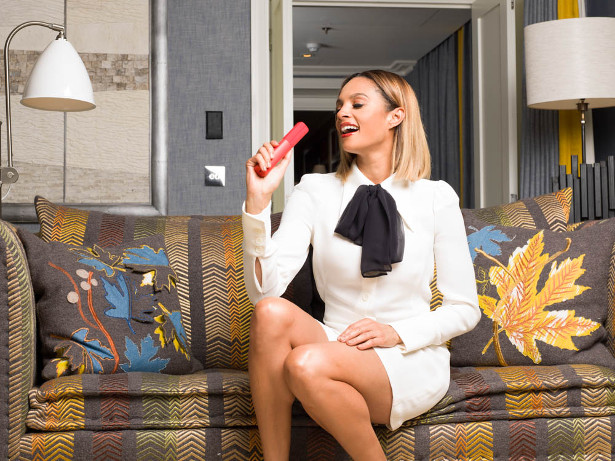 • ROXi controller now also with upgraded dynamic capsule microphone for maximum vocal performance with Sing With The Stars and Karaoke.
• All New ROXi features dual microphone support for double the Karaoke fun with additional ROXi microphone available for £19.95 when purchased with ROXi
• ROXi's beautiful new 'made for TV' HD user-interface makes your TV the centre of your home audio experience.
ROXi, the TV-based music entertainment business backed by Robbie Williams, Sheryl Crow and Alesha Dixon, announces the launch of the All New ROXi music entertainment system with instant access to over 40 million songs, a next generation hand-held controller with Smart Voice Technology, and dual microphone support for karaoke duets. As well as offering ROXi's unique Sing With The Stars feature, where you can duet with 1000's of famous artists, ROXi now also includes traditional Karaoke. ROXi also delivers unique music games including Name That Song, plus Worldwide Radio and a huge picture gallery delivering stunning artwork on your TV whilst the music plays.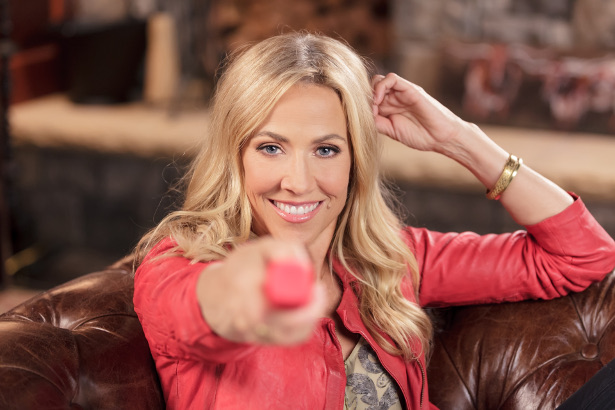 Available for just £99.95 including a free 1-Year Premium Music Pass from buyroxi.com, ROXi is the best value music entertainment experience this Christmas.
Rob Lewis said: "The All New ROXi is a huge leap forward in-home music entertainment with a brand-new TV interface that's fun and easy to use, Smart Voice Technology, expanded music catalogue with over 40 million songs, unique music games, ROXI's unique Sing With The Stars feature, Worldwide Radio, Sound Machine and now even Karaoke. With an uprated hand-held controller with a dynamic capsule microphone, and support for a second microphone for singing duets, ROXi is the perfect gift to get families off those smartphones and tablets. With ROXi you'll be having so much fun together this Christmas."
The all new ROXi now includes:
• Upgraded music streaming catalogue: expanded from 35m to over 40 million songs from all the major and leading independent music rights holders
• New ROXi controller: with uprated dynamic capsule microphone in hardwearing metal housing to help you sing karaoke like a pro. New controller also features an improved accelerometer and gyroscope from Bosch for enhanced motion control and new full colour light band status indicator.
• New ROXi system: now features support for two microphones – double the fun for those karaoke sessions with friends and family. Additional microphone available to new ROXi purchasers as upsell priced £19.95 from buyroxi.com.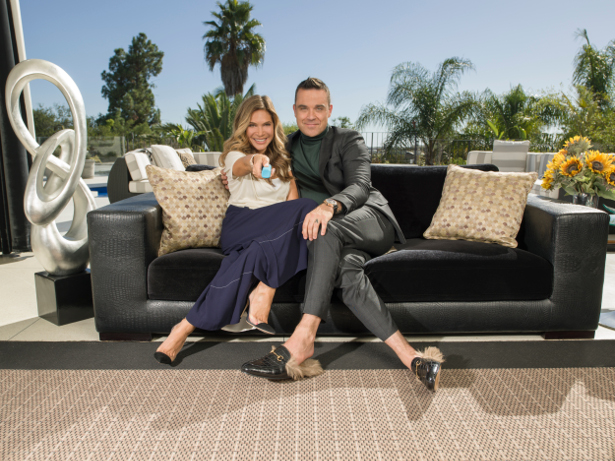 • Card-based TV user interface: with card-based carousel layout for easy navigation between ROXI's music entertainment features. The new ROXi user interface also features a Smart Filter for easy visualisation and selection of ROXi search results (filters search results into Songs, Albums, Karaoke, Singalong, Radio, and My Music). ROXi's new interface, designed in React Native enables new cards and features to be added.
• Smart Voice Technology: enables you to search, control and play anything on ROXi with Smart Voice commands. For example, saying "Play Madonna" into the controller will make ROXi search for, select and play songs by that artist whereas simply saying "Madonna" displays Madonna's albums and songs on screen for you to select. Smart Voice Technology incorporates fuzzy logic to select the right song, artist or album, even when you get the name wrong.
• Real Karaoke: As well as offering ROXi's unique Sing With The Stars feature, where you can duet with 1000's of artists, ROXi now also includes traditional Karaoke for the first time. ROXi's Music Entertainment features include:
• Unlimited Music: on-demand access to a growing catalogue of over 40 million songs licensed by all major rights owners. Every genre, era and label – constantly updated with the latest releases.
• Playlists: choose from hundreds of curated playlists for every occasion, as well as charts and celebrity mixtapes or create your own mixtapes • Sing With The Stars: Duet with 1000s of artists with on-screen lyrics with the original recording.
• Karaoke: Karaoke fun with 1000s of songs and timed lyrics makes the most of the new ROXi controller.
• Name The Song: test your music knowledge with 'Name The Song' music trivia game. Choose from multiple genre and eras and compete with your friends and family your place on the score board.
• Worldwide Radio: tune into over 10,000 radio stations from the UK and around the world.
• Sound Machine: Find your zen with ROXi's 'Sound Machine' providing a relaxing audio-visual experience perfect for Yoga and Meditation.
• Visualisers + Photo Album: turn your TV into an audio-visual art show. Select from curated photosets of beautiful images or upload your own photos to accompany your music selection.
• Family Protect: ROXi's explicit lyric filter protects younger listeners by removing all the explicit music from the catalogue at the touch of a button.
• Connectivity: ROXi connects to WiFi or Ethernet and works through any TV with HDMI, and can connect to external speakers via 3.5mm audio jack or Bluetooth.
Available from just £99.95 (or 5 monthly payments of £19.95) with 1-year of Premium Music access in high-quality ad-free audio included, the All New ROXi is the most easy, fun and affordable home music entertainment device on the market.
Made from fully recyclable cardboard packaging, the All New ROXi uses less than half the packaging used in the previous product reducing its impact on the environment.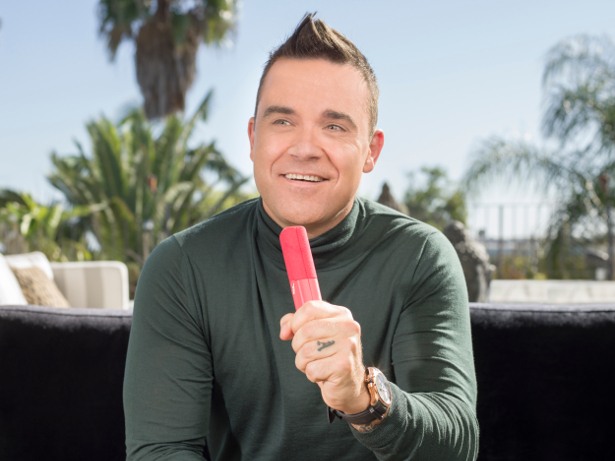 Aquaflux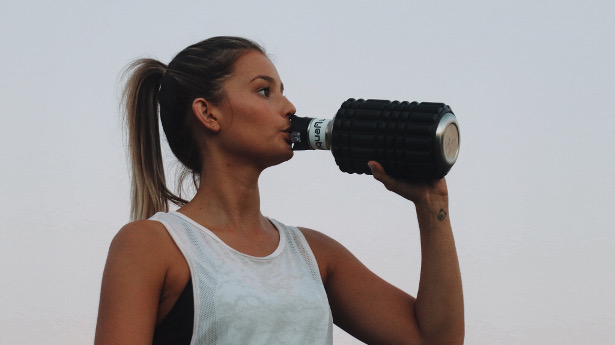 Aquaflux's mission is to heighten athlete performance through a 100% recyclable stainless steel bottle that perfectly combines hydration & foam rolling into one. The @aquafluxbottle is the ultimate hybrid hydration and recovery instrument essential for every workout or on-the-go! With 1.2L capacity and high-quality foam – it's the perfect tool to stay hydrated, stay flexible and stay strong. The Aquaflux Bottle has also been tested and endorsed by a number of Professional Rugby Athletes including: ex Wallabies Caption Samu Kerevi, Current Queensland Reds Captain Liam Wright and Reds Rookie of the Year 2019 Jock Campbell and Australian Rugby Sevens young guns Ben Odonnell, Joe Pincus, Maurice Longbottom, Josh Coward, Dyaln Pietsch and Tim Anstee to name a few. Visit our Instagram @aquafluxbottle our Facebook @theaquaflux and our website at theaquaflux.com

Subscription Game >> Hunt A Killer.. Hunt A Killer delivers an ongoing murder mystery game every month.. !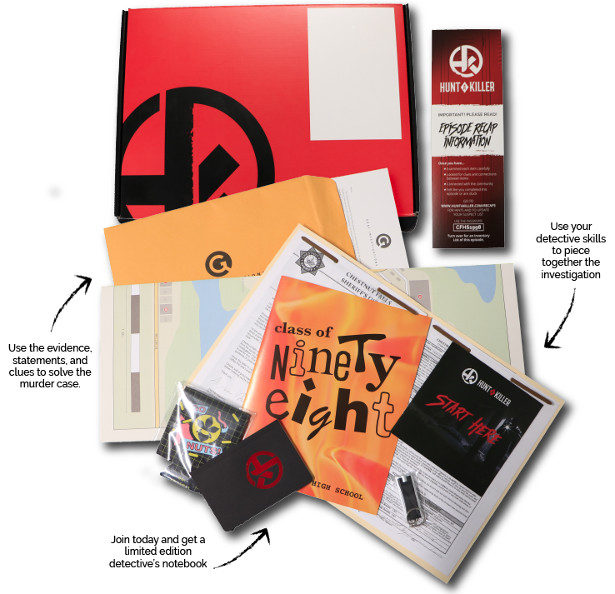 FACEBOOK | TWITTER | INSTAGRAM
Hunt A Killer.. Hunt A Killer delivers an ongoing murder mystery game every month.. In this game, you play as the detective to solve a murder. They have a team of writers and designers that come out with the next chapter in this adventure every month.
Hunt A Killer game is perfect for game night, date night, and it can even be played alone (they have an online community where people discuss the investigations and help each other out). The game is full of puzzles, like an escape room in a box. We do ship internationally for an extra cost, Hunt A Killer are based out of the United States.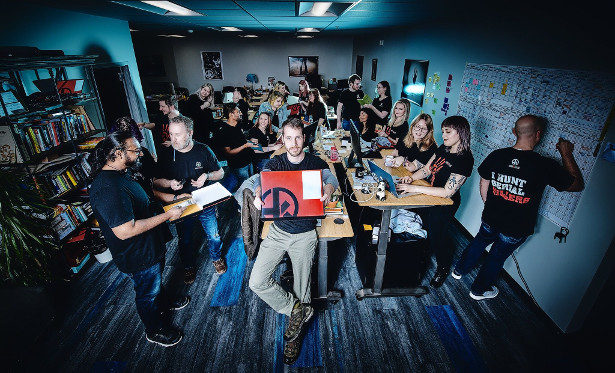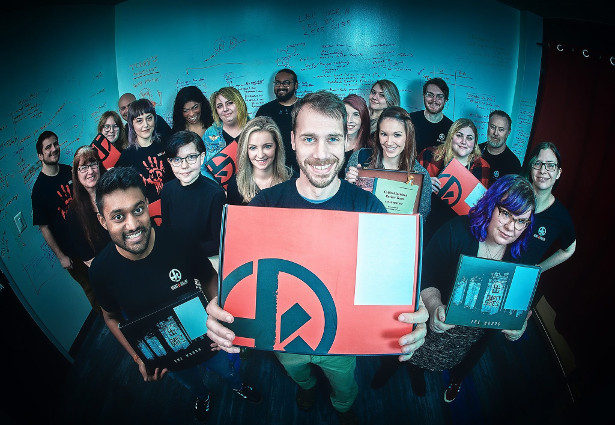 Arroyo by Chip Jacobs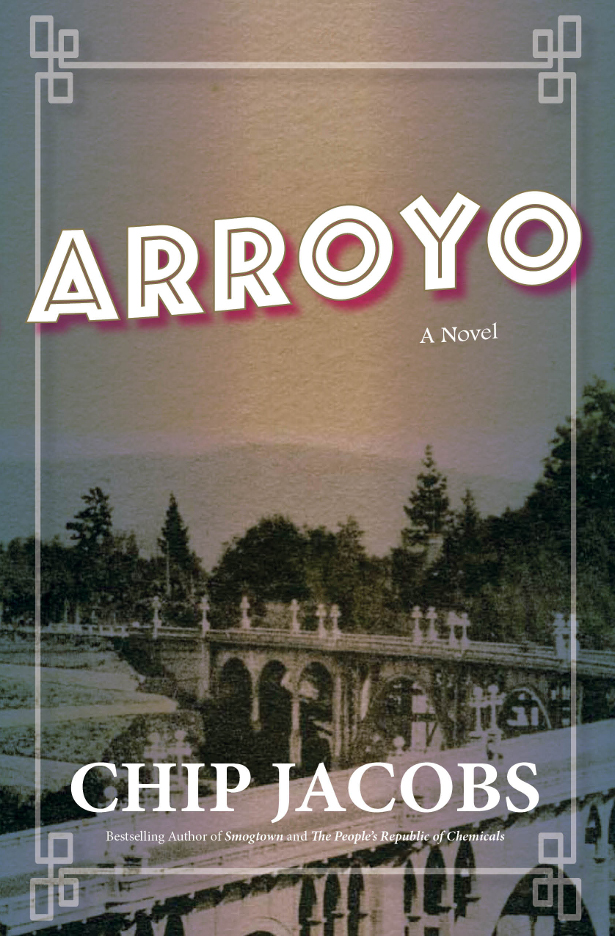 Set against two distinct epochs in the history of Pasadena, California, award-winning writer and debut novelist Chip Jacobs writes in Arroyo the parallel stories of a young inventor and his clairvoyant dog in 1913 and 1993. In both lives, they are drawn to the landmark Colorado Street Bridge, or "Suicide Bridge," as the locals call it, which suffered a lethal collapse during construction but still opened to fanfare in the early twentieth century automobile age. When the refurbished structure commemorates its 80th birthday, one of the planet's best-known small towns is virtually unrecognizable from its romanticized, and somewhat invented, past.
Don't Sleep With Him Yet by Nancy Lee Ph.D.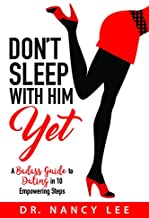 Do you ever wonder if there could be a better way to navigate an often-confusing dating scene and sex culture? Do you keep second guessing your instincts and decisions? Any woman who's had her heart broken by a promising new partner or who has fumbled through a casual hookup will relate to Don't Sleep With Him Yet, from savvy Beverly Hills clinical psychologist Nancy Lee, Ph.D. Dr. Lee works daily with countless women and men facing an endless stream of sometimes exasperating dating apps, bars and introductions—not to mention those relationships that go south. She shares eye-opening anecdotes, cutting-edge research, psychophysiological facts, and intimate wisdom in showing how to make it all work for you in this much needed, gripping guide.
Parenting Right From the Start by Dr. Vanessa Lapionte, R. Psych
Every new parent will tell you that even though they read all the parenting guides and speak with their doctor, they still worry and fear their choices as new parents. In addition, many new parents struggle with their own self needs while trying to raise thriving children. How can new parents continue to grow in their own emotional development while nurturing their children without fear in their parenting journey? Parents need to develop their SWAGGER! In her bestselling book, Parenting Right From the Start, child psychologist Dr. Vanessa Lapointe R. Psych advises new parents on how to put their child on a path to optimal emotional and bonding development during the crucial early years.
Revealed: Liverpool FC Tickets – The Most Expensive in World Football
Football ticket comparison website SafeTicketCompare.com have analysed over 400 football matches in the biggest leagues to determine which club has the most expensive tickets on the secondary ticket market. The results for certain teams are surprising:
Highlights & Results
Average price for a single seat on the secondary market for Liverpool F.C is over £340.
The most expensive game of 2019/2020 season is Liverpool F.C vs Chelsea F.C. averaging at over £700 a ticket.
Lowest price for tickets for the Premier League is Burnley with an average of £50.
Juventus are the only Italian Team in top 10 with an average of £110 per single seat.
FC Barcelona and Real Madrid tickets cost on average £70 to attend a home game.
Leicester City are at number 10 with average of £69 for a single ticket.
Premier League teams make up 6 out of 10.
Most Expensive Football Tickets

**Data was obtained on 24/11/2019 for the 2019/2020 football season. SafeTicketCompare.com compares ticket prices from the top 5 leading suppliers of football tickets on the secondary ticket market. Only teams which officially sell-out each game included in top 10.
Credit www.safeticketcompare.com
Fragrance Direct reveals their best-selling fragrances of the year, along with the most popular designers and celebrity scents.
Take a look to see the top ten designers, and celebrity scents of the year: www.fragrancedirect.co.uk/be-inspired/top-bestselling-perfumes-of-2019-uk/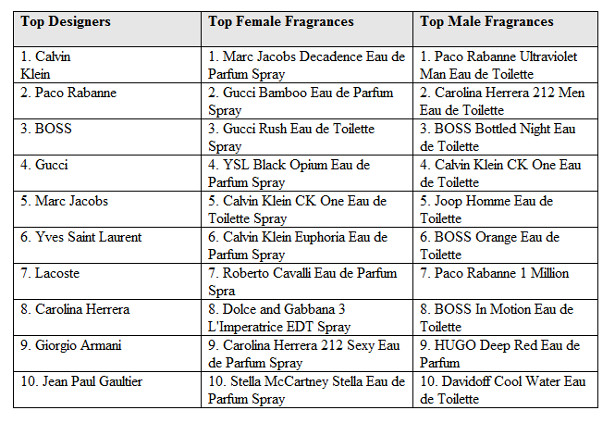 Wild Instinct Hair Dryer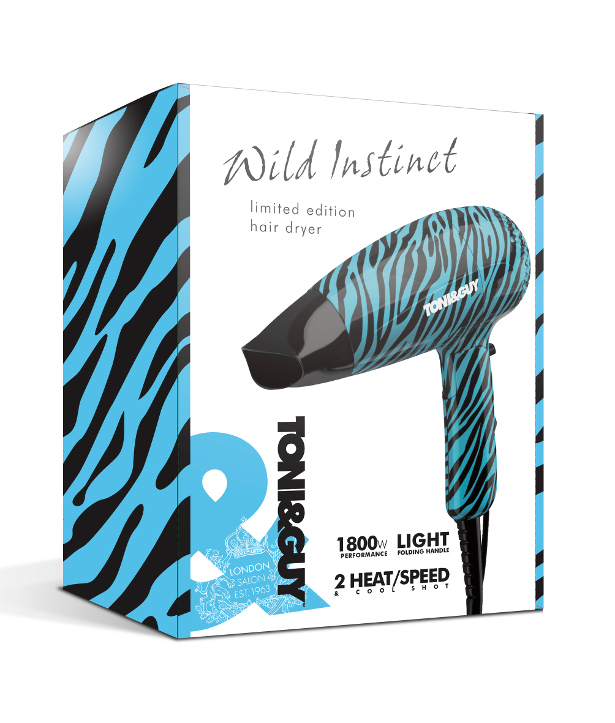 This distinctive hair dryer with a striking zebra print finish not only looks stylish, it will also keep your hair looking fabulous and party ready. Whether you're getting prepped at home with friends for a Christmas party, or are planning a last-minute winter break, it is the perfect, fashionable haircare tool for creating a flawless blow-dry.
Key product highlights include:
High performance with 1800W for silky smooth results
Equipped with two speeds and two temperature settings, in addition to a cool shot to set your style
The compact design and folding handle mean it's the perfect travel companion with a removable diffusor
Comes in a stylish giftbox
Has a two-year guarantee
Available at Boots and Amazon
RRP: 29.90
Melita Latham London introduces the design of an immensely practical, yet stylish backpack for the everyday traveller.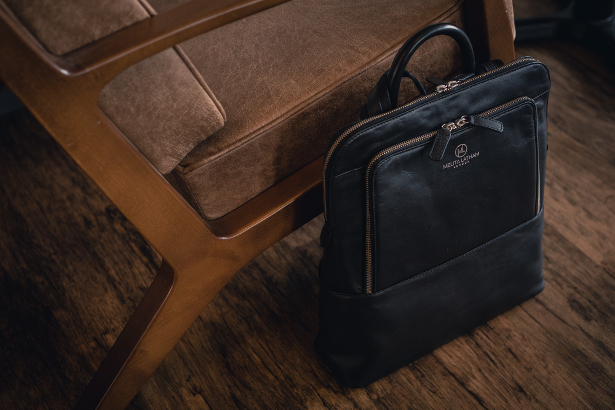 Our Luxury Travel Backpack was born from an absolute passion for travel and fashion.
Daily life is increasingly busy with a requirement to be responsive at all times; whether it be transporting a mobile office, the essentials for a day on location or a reliable flight bag. The Melita Latham London backpack has been designed with you in mind.
Key Features
Quilted back
Zip pockets outer
Open pockets for passport and card holder pockets inner
Hidden back pocket
Extendable straps
Document separation
Suitable for carrying laptops, chargers and everyday essentials
melitalathamlondon.com
All new Nike SuperRep, a family of footwear built to serve the needs of class-based athletes.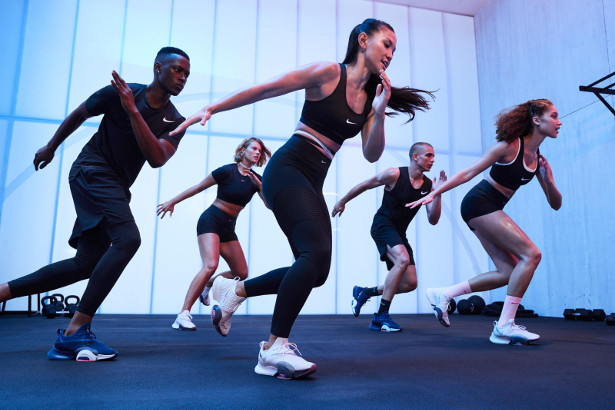 Each unique shoe silhouette responds to the specifications of a particular type of workout class, be it a boot-camp or spin class. The shoes are created to extend the same level of expertise provided to professional athletes to all enthusiasts who work on a daily and weekly basis.
The debut shoe, the Nike Air Zoom SuperRep, is an innovative shoe built specifically for high-intensity classes. The design of the Nike Air Zoom SuperRep was created by hours of studying and observing fitness classes.
Key benefits of the Nike Air Zoom SuperRep shoe, include:
Using Zoom Air in the forefoot helps provide impact protection and a responsiveness that gives back rep after rep after rep.
A plate running from heel to forefoot helps roll the foot forward and into a ready position for the majority of upright HIIT movements
The upper is crafted to support lateral moves, such as skaters and side lunges
The "burpee break" provides stability in plank positions and allows the foot to bend naturally when driving into mountain climbers.
The Nike Air Zoom SuperRep launches on 17th December for Nike Members in Europe and will be available from the 2nd January on nike.com and at select retailers.
Nike Air Zoom SuperRep
RRP: £104.95
NEW 2-in-1 face and neck sheet mask designed specifically for bearded men
(and it's suitable for men without beards too!)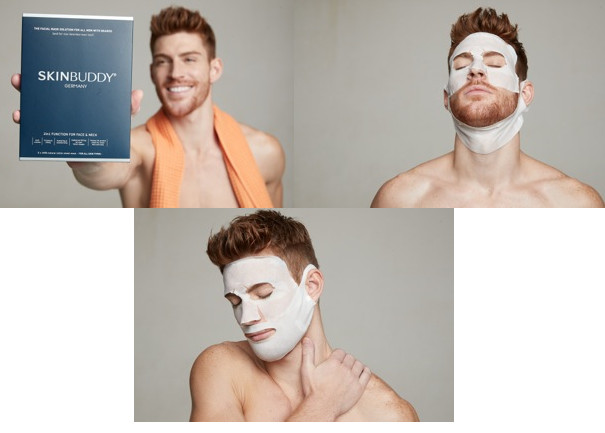 SKINBUDDY® solves the problem bearded men had using facial sheet masks.
It includes ingredients specifically for men's unique skin, is sized to fit larger male features, and features an innovative strip for beard and neck
Facial sheet masks are one of the most popular and effective treatments to help improve the appearance of the skin through hydration – and are used to help with aging, targeting fine lines, wrinkles, and dryness. Most conventional sheet masks are designed for women meaning they are too small for larger male facial shapes, plus they are especially difficult to fit for men with beards, as they don't adhere properly to the skin.
NEW SKINBUDDY® 2-in-1 face and neck sheet masks were developed specifically for men with beards. Thanks to an innovative design and perfect-fit technology, they are suitable to be used even with facial hair, and also on the neck. The SKINBUDDY® facial sheet mask is:
· Specifically designed for larger male facial features and beard / neck use
· Made from 100% natural perfect-fit stretch-cotton
· Infused with proven age-defying facial serum especially formulated for men
· Hydrates and refines the skin, reduces pores, and minimizes fine lines and wrinkles
· A German development combined with South Korean technology
Oliver Barg, the creator of SKINBUDDY® said: "If you've got a beard, you will know that conventional facial sheet masks can be tricky to use. Most don't adhere properly to your face, so using them is difficult and you don't get to enjoy all their benefits. We only use the best quality and scientifically proven ingredients, manufactured in South Korea – the world's leading facial sheet mask experts – and produce our masks in one of the country's most advanced factories. In my twenties I felt indestructible. But partying and my age soon caught up with me. You can't turn back time, and you can't reverse the signs of aging.
Sure, smartphone filters mean you can still look great in photos, but if you don't take care of your skin and look in the mirror, you're faced with the harsh reality – fine lines, wrinkles, and dry patches. Having spent 15 years living in Hong Kong, I was familiar with the popularity of facial sheet masks for women to help them defy the effects of aging. But they were less popular with men until celebrities like Ronaldo, Jimmy Fallon, Chris Pratt or even P. Diddy started using them recently."
Recent research has shown that as more men embrace the bearded look, they are also spending more time and money on skincare, with sales of male skincare up by 16.5% in the last year [1]. A third (33%) of UK men say they use face creams and lotions on their skin. While men are spending more on keeping their skin and hair looking good, categories such as razor blades and shaving products have been hit, as more men choose the bearded look. The number of men who are clean-shaven is in decline, falling almost 20% in the last 5 years. The amount of men who are switching between clean-shaven and stubble has increased by 15% in 3 years.
Oliver continues: "I realized that many men with beards took great care of their appearance but were missing out the benefits of facial sheet masks. There were no sheet masks dedicated to men's needs on the market, including being suitable to be used with beards or on the neck, where we see the most wrinkles and other signs of aging later in life. So, I wanted to develop a great product, that's solves an existing problem and benefits others. We spend over one year in research and development, and finally SKINBUDDY® was born. The facial sheet mask solution for all men with beards (and for non-bearded men too!)
SKINBUDDY costs £38.65 for a set of 5 masks. But has now a Christmas special promotion for £30.92 including free worldwide shipping.
For more information about SKINBUDDY, please visit skinbuddy.com
The Can-D Food Co Candied Smoked Salmon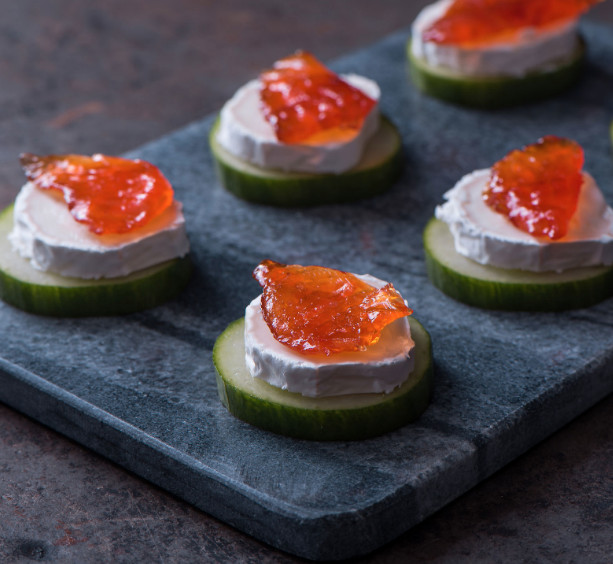 Launched earlier this year, The Can-D Food Co has introduced the UK to a Canadian delicacy, Candied Smoked Salmon.
Handcrafted in East London, The Can-D Food Co uses the finest sustainable Scottish-farmed salmon and a traditional Canadian preservation method that involves a combination of curing, brining and smoking. The result is a delicious, confectionary-like treat that is uniquely flavoured, satisfyingly chewy and unlike anything tasted before.
It tastes fabulous on its own, or as a creative canape on blinis, with breakfast on a toasted bagel and cream cheese, as a bar snack with fizz, wine or beer, or mixed in to certain dips. It's super versatile and a real crowd pleaser.
It is available nationwide via their online web shop here: www.can-d.co.uk/
Price: £10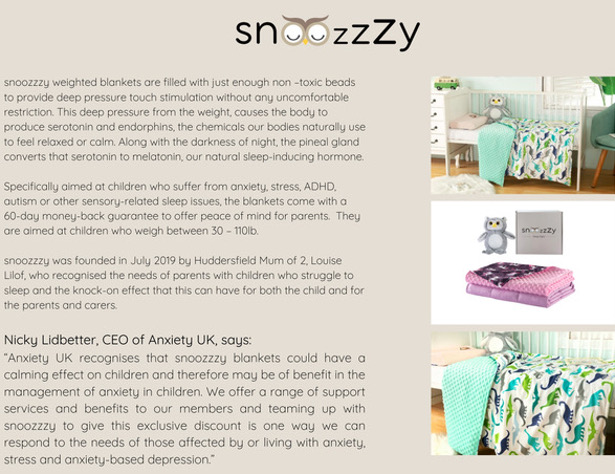 Michigan-based Affinity Band creates branded bands for smart watches and cases for Airpods.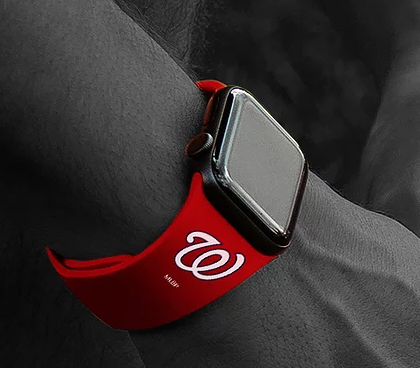 They have licensing deals with NFL, MLB, NCAA, US Military, NHL, and many of other organizations. They can also make custom or other branded bands in silicone, leather and other materials.
www.affinitybrandpartners.com/
They have branded holders for Amazon Echos and watch bands for traditional watched.
affinitybands.com
Affinity Bands began in 2017, is a leader in smartwatch and wearable personalization. With a growing portfolio of brand partnerships and unique designs, they deliver an extensive collection of stylish wearables for our customers' tech devices. We currently offer over 10,000 product SKUs with more brand licenses and unique designs being added daily.
The Reader Book Box is a fantastic way for readers to stack on the books and gifts without the headache. Every month you will receive (4) titles: one to two books from author Lisa K. Stephenson depending on availability and two from other authors.
…and to show you just how much we know you're going to LOVE your box your first box is on us when you just pay shipping.
Each month that's FOUR books and gifts that we know you will enjoy. Our seasonal appropriate gifts are also an absolute must have along with exemplary recipes to try with your family.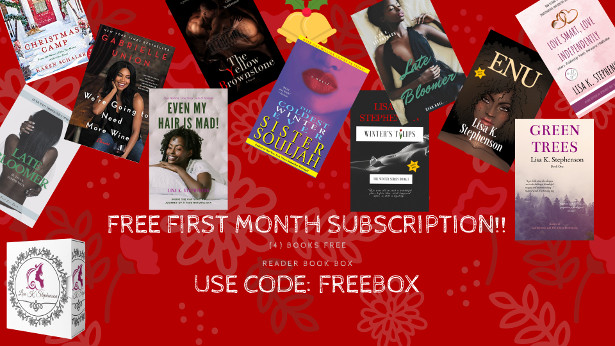 HGG Pitch: Learn to Read Hebrew in Six Weeks Released by Miiko Shaffier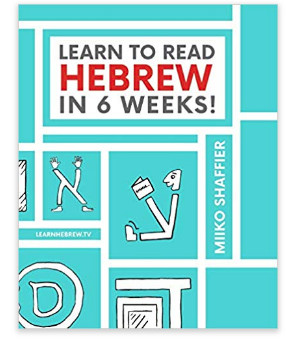 For your upcoming gift guide stories, for everyone in the family this holiday season, please consider Learn to Read Hebrew in Six Weeks, by Author, Mother, and Hebrew Advocate, Miiko Shaffier. The Hebrew Alphabet can seem intimidating, but this book provides shortcuts as well as tips and tricks that make learning Hebrew fast, easy and fun!
Whether benefitting from being able to read the Bible in its original writings, or simply learning Hebrew for the first time, this illustrated book provides quick and easy solutions for conquering the Hebrew alphabet which opens the door for anyone to be reading Hebrew in 6 weeks or less. Those who have tried other books without success have learned to read Hebrew using this book.
Here's what makes it different:
* Fun memory tricks make it super simple to remember the sounds of the letters
* Pace – The book is divided into 12 simple lessons. Two a week for 6 weeks.
* The cheerful style of the book is great for adults and children alike.
* From week one you are given words you can read from the Hebrew Bible!
* The charming illustrations make learning Hebrew a pleasure.
The book allows readers to conquer the Hebrew Bible, Psalms or the Siddur (Jewish prayer book) and this method has been used by thousands of students who have successfully learned to read Hebrew.Available on Amazon for under $25, this is a great stocking stuffer, white elephant party gift and a perfect gift for anyone with a passion for spirituality and learning.
www.amazon.com/Learn-Read-Hebrew-6-Weeks/dp/0997867507
Wag N' Wash Natural Pet Food & Grooming is a full-line specialty retail destination for cats and dogs. With 18 locations nationwide, the full-service pet retailer has the perfect tips for those unsure what to get their furry friends this holiday season.
On our #1 app-lead city scavenger hunt, you'll explore like never before.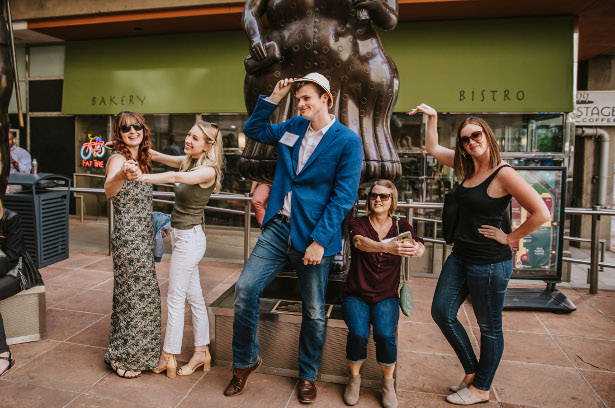 Your team will walk together from landmark to landmark to discover art, culture and history. Take your time, race to the finish or pause the app to spend more time at a specific location. It's the perfect experience for locals and visitors alike. We are offering 55% off through the holiday season. Just follow the link provided, and discounts will be automatically applied.
www.letsroam.com
Micro Cotton's ultra-soft and plush bath towels are a wonderful gift for the women in your life.
Micro Cotton bath linens, available at Macy's, are woven using yarns from long-staple cotton to deliver the ultimate bath experience to treat the women in your life to an at-home spa day. Colder weather can be tough on sensitive skin, but luckily these towels are crafted to be safe for use on skin as gentle as a baby's—perfect for women who love their skin-care.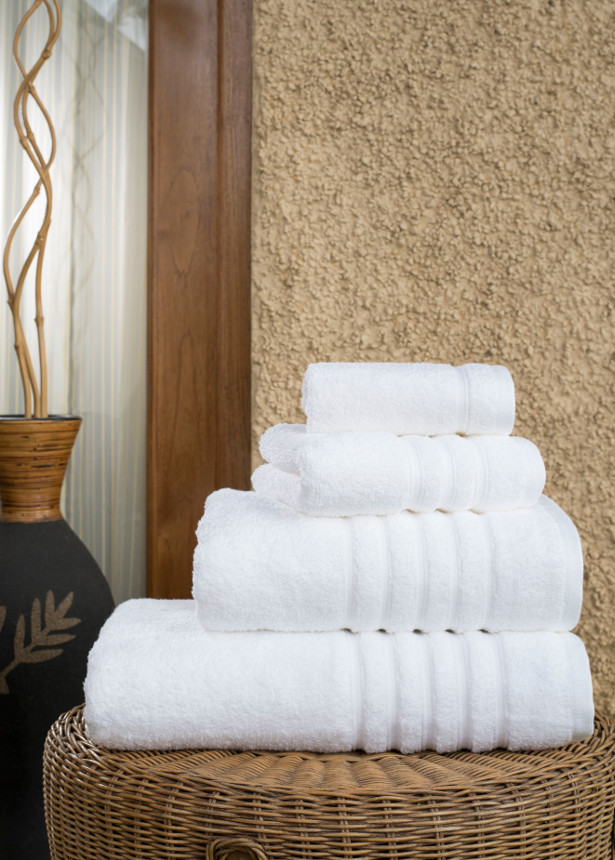 Plus, if she cares about the environment, the Macy's Ultimate Micro Cotton Hotel Collection is MADE IN GREEN certified meaning they're made in an environmentally friendly facility and produced in a safe, socially responsible workplace. They're a gift you can feel good about giving this season.
Business Book Box.
www.businessbookbox.com
A UK based reading subscription delivering the best in business, finance and economics. Monthly or quarterly packs for individuals or as gifts and tailored to customers' interest. With each package you receive a brand new book and summary giving you insight into the author and key takeaways for the reader.
Macy's Hotel Collection Micro Cotton® Bath Linens
Created specially for Macy's, the Hotel Collection Ultimate Micro Cotton® line offers a luxury bath linens experience that's good for the
earth, too. The Hotel Collection is crafted using ecologically safe manufacturing practices that earned them MADE IN GREEN certification
by OEKO-TEX®, have tested free of harmful substances and are safe even for baby's delicate skin. Woven using yarns from long-staple cotton
for an ultra-soft, plush feel that is two times greater than ordinary terry towels with the same weight, while proprietary technology helps these
towels achieve 1.5X absorbency. They're crafted to minimize lint and pill, so they stay soft wash after wash.
Available in 21 colors, the selection of shades can accommodate any décor. Towels sold individually. Some may be available as sets.
Bath Sheets: 33" X 70"; $68.00 ea
Bath Towel: 30" X 56"; $36.00 ea
Hand Towel: 16" X 30"; $26.00 ea
Washcloth: 13" X 13"; $16.00 ea
Care Instructions: 100% cotton. Machine wash. Tumble dry low.
About Micro Cotton®'s proprietary processes and Micro Cotton®: craftsmanship make their bath linens the finest
in the world. Hand-picked preferential long-staple cotton is brought in from farms across the globe and processed for the utmost luxury and
comfort. The delicate cotton threads are then meticulously woven into fabrics by master craftsmen.
Over the past eight decades, a quest for innovation has led Micro Cotton® to increasingly eco-friendly practices while simultaneously improving upon
the superiority of their towels. Micro Cotton® products can be found in major retailers nationwide, such as Macy's, Bed Bath & Beyond, and Dillard's, among others. www.macys.com/shop/product/hotel-collection-ultimate-microcotton-bath-towel-collection

4.7 MILLION BRITS TO MISS CHRISTMAS DAY THIS YEAR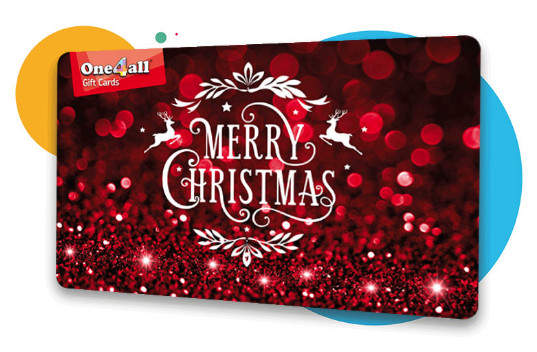 4.7 million Brits are due to work on 25th December this year
On average they will work 7 hours in total on Christmas Day
1 in 5 healthcare workers to work on 25th December
SPENDING time with loved ones is the thing British people look forward to the most about Christmas – but for a shocking number of workers, this won't be the reality this year, new research has revealed.
A study by One4all Gift Cards of 1,382 UK workers, to coincide with their #One4allThisXmas competition, has found that 4.7 million people across the UK are set to work on Christmas Day this year, meaning they will miss out on festivities with loved ones.
On average, those clocking in on 25th December will work 7 hours in total this year, with nearly 1 in 5 (18%) respondents due to work over 9 hours on Christmas Day.
For many, this means they'll miss out on the most beloved aspects of Christmas – which for the majority (46%) is spending quality time with the family, closely followed by Christmas dinner with loved ones (36%) and giving presents (27%).
Those working in the healthcare industry were the most likely to be working on Christmas Day, with almost 1 in 5 (19%) of this sector likely to be clocking in this year on 25th December.
This was closely followed by those working within the arts and culture industry (11%), the HR sector (9%), legal industry (8%) and catering, leisure and retail (7%).
However, the research did reveal that 33% of respondents enjoy working over the festive period, with 77% of respondents agreeing that helping others is what the true spirit of Christmas is all about.
Aoife Davey, group marketing director at One4all Gift Cards comments; "Christmas is a special time and for many it might be that one day in the year when they get to see loved ones and family members who live further afield, and so it's a shame that so many are missing out due to work commitments.
"There are so many elements to Christmas which make it as special time with loved ones, whether this be enjoying Christmas dinner or sharing presents around the tree, so it's great to have the opportunity to give something back through our #One4allThisXmas competition, gifting one hardworking person, who goes above and beyond during the festive period, a Christmas treat that they can remember fondly for years to come."
The #One4allThisXmas campaign from One4all Gift Cards, which celebrates and gives back to workers who miss Christmas Day with their families due to work or helping others, can be entered here www.one4all.com/competition.
Please find the campaign video here.
The One4all Gift Card can be spent in more than 55,000 outlets across the UK and is available to buy from Post Offices, gift card stands in Tesco stores nationwide and online at www.one4all.com.
Subduction Coffee + Hemp
www.SubductionCoffee.com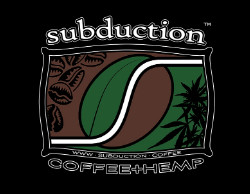 Subduction Coffee+Hemp produces the world's finest line of high quality organic coffees infused with hemp derived CBD. Utilizing a hand picked selection of Fair Trade sourced beans and high grade US sourced hemp ingredients, we pride ourselves in providing our customers with a range of delicious coffees that maintain the integrity and flavor of each coffee varietal while providing a effective and virtually flavorless hemp infusion that is high in CBD. Our products are developed for coffee lovers looking to add CBD into their daily routine without the unpleasant flavor typically associated with the use of CBD oil drops. All Subduction offerings are produced to order using freshly roasted beans and 3rd party tested hemp ingredients and our +Hemp formula was developed for superior absorbtion and bioavailability that the simple addition of CBD oil to coffee can't provide. Subduction Coffee+Hemp is available in both bagged coffee and K-compatible pods with a customer selectable hemp infusion level that accurately provides either 10mg or 20mg of CBD per serving. We offer a fantastic lineup of single origin and signature blends in a full range of roast levels that are popular with everyone from college students to retirees and as we like to say, we help people "Experience what great coffee FEELS like!"
A Sanitising Hand Wash from ethical cleaning company Bio-D would be a lovely addition to a Christmas stocking filler!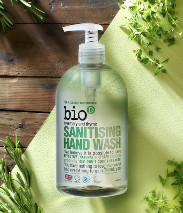 Rosemary & Thyme Sanitising Hand Wash, £4.20, available at selected independents and Oxfam stores, as well as online at www.biodegradable.biz and www.ocado.com
You can choose from the woody fragrance of rosemary and heady scent of thyme, refreshing lime and aloe vera, fragrant geranium or fragrance free. As the UK's leading manufacturer of environmentally responsible, ethically sound, hypoallergenic, vegan cleaning products, it's a lovely eco-friendly gift that is kind on both skin and the planet!
For the Harry Potter enthusiasts in your life, the aden + anais Harry Potter Limited Edition Collection features the most charming and iconic prints on 100% muslin cotton pieces – from bibs to blankets. All of the collection items make great gifts, especially the Swaddle single and 3-pack (single: $22.95; 3-pack: $59.95) and Oversized Muslin Blanket ($174.95).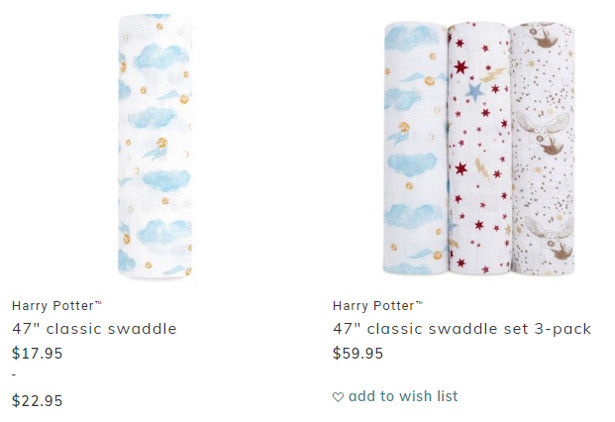 Can Mommy Go To Work? is an Amazon best-seller, ranked as an "empowering book" and a "life changing book to guide feminist parenting." Author Christine Michel Carter wrote the quick bedtime read to help other working moms have the conversation with their kids about why they work so hard.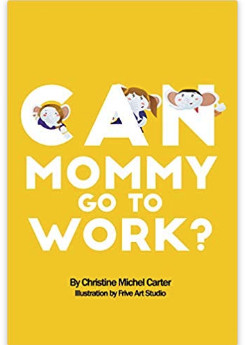 The Christmas Activity Binder will make a wonderful keepsake activity to remember this special time of year.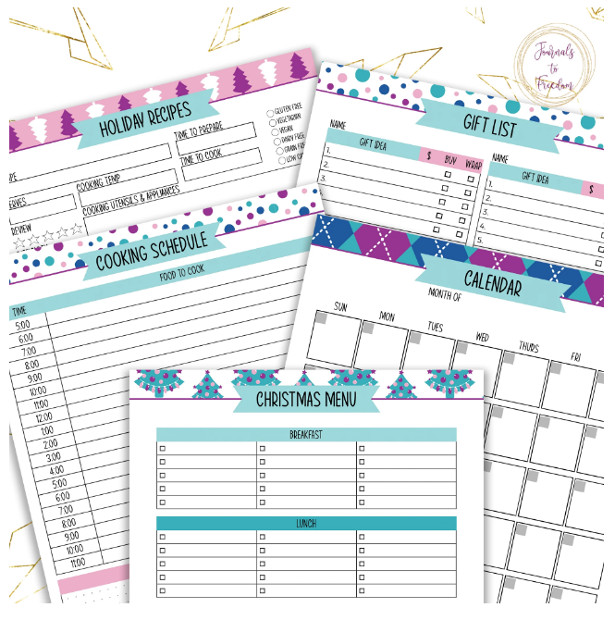 This printable binder is not just for planning meals and tracking sales for your presents. It includes many different activities for children to do on Christmas Day! The Christmas Activity Binder is packed with mazes, word searches, coloring pages and Christmas Party Games. It also includes Twelve All About Christmas writing prompts, Christmas memory prompts and family photo sections. You can look back on your wish list, books you've read, movies you've read, your favorite holiday recipes, reflect on your traditions, and so much more. Put the FUN in your holidays with this 100+ page printable Christmas Activity Binder. Keeping your Christmas Activity Binder as a keepsake for years to come is easy to do because the pages are easily stored in a 3 ring binder! Each year you can reminisce the meals you cooked, who you've sent Christmas cards to, ways your family spread Christmas cheer, felt the joy and spread the love.
www.journalstofreedom.com/products/christmas-activity-binder
Last Minute Christmas gift ideas!
The Lip + Cheek Tints collection makes for the perfect multitasking beauty balm to add to your routine this summer. The collection is a line of three multi-tasking beauty balms that add color and hydration to every look. Eco Lips uses organic jojoba, coconut oil, organic and fair-trade cocoa butter, and sunflower seed wax, making it vegan-friendly, and cruelty-free as well as lightweight.
The Lip Food collection was curated using organic food-grade ingredients like spirulina algae, pumpkin seed, and chamomile mushroom that nourish, protect and plump the lips. The formula is also organic, fair trade.
The latest line, Ecolixir, boasts the power of oil to improve the skins' overall health. As part of a natural wellness regimen, its the perfect gift for the clean beauty advocate.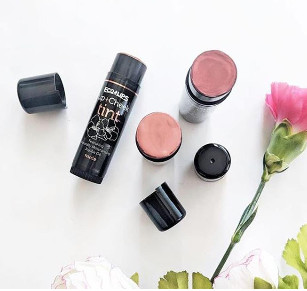 My Israel's Miracle is here to help heal dry, damaged hair with their diverse range of products for all textures letting you enjoy glorious hair using nothing but the best ingredients from the land of wonders & miracles, Israel. With 100% customer satisfaction guarantee, or money back, there's no way you could lose in testing My Israel Miracle's various formulas.
Created by serial beauty and hair entrepreneur, Brian Marks, each product is specially formulated using 7 cure-all, organic ingredients found in Israel. From a Clean & Shiny Shampoo to One & Only Oil Treatment, all textures can benefit from the included specialty herbs like cassia, Argan oil, pomegranate, cumin, hyssop, cinnamon, frankincense, myrrh, and healing water from the Ein Gedi.