FUN, FAMILY COUNTDOWN TO CHRISTMAS!
THE ELF ON THE SHELF® ANNOUNCE NEW
ORNA-POP!™ ADVENT CALENDAR!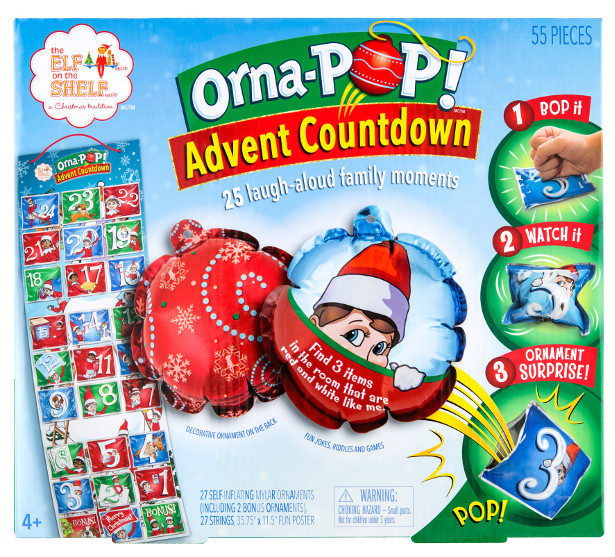 Bop It! Watch It! Surprise!
From the creators of The Elf on the Shelf® comes Orna-POP!™, an all-new holiday countdown activity straight from the North Pole sure to delight the whole family!
Each day kids will be excited to bop and pop each Mylar pouch and watch it self-inflate right in front of their eyes. Once inflated, the pouches offer two sides of fun! One side reveals jokes, riddles and games direct from your favourite North Pole characters. Theother side is a decorative ornament to hang.
The Orna-POP! ™ Advent Countdown provides families with the chance to enjoy each day leading up to Christmas, offering 25 days of magical popping surprises!
The Orna-POP!™ Advent Countdown includes:
27 mylar ornaments
27 silver cords to use in decorative displays
Keepsake poster featuring North Pole characters
The Orna-POP!™ Advent Countdown is available at all good Adoption Centres, across theUK (£14.95 RRP). You can find your nearest Adoption Centre here.
The Elf on the Shelf®: A Christmas Tradition launched in early 2005. Fourteen years on, thebook is read by millions of families with more than 13 million of Santa's Scout Elves having been adopted.
In the run up to Christmas, families can adopt an official Scout Elf™ from Adoption Centres across the UK. Once home and named, Scout Elves receive their Christmas magic, meaning they can fly to the North Pole each night to report back to Santa Claus on all of the day's activities and what's been seen!
For more information or to shop at Santa's Store please visit www.elfontheshelf.co.uk

Gift A Tree
www.tree-nation.com/plant/offer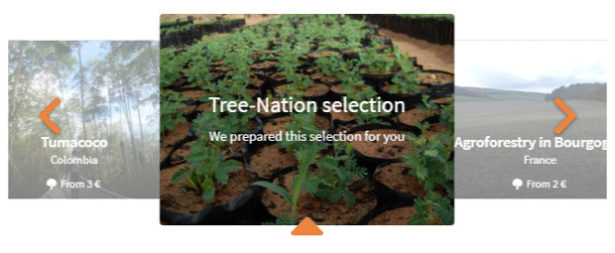 Whether you gift one tree as a last-minute stocking stuffer or you plant a small forest for your eco-conscious cousin, Tree-Nation lets you easily gift a tree (or 10 or 200!) to your favorite someone for as little as ~$1/each. With dozens of forests and 300 tree species to choose from, giving the gift of green this holiday season is an easy and thoughtful idea that friends and family are sure to love.
French Bulldog Hoodies
wwww.frenchiestore.com
Shop Frenchiestore
Handmade custom organic specialty Frenchie clothing made specifically for French Bulldogs unique sizing and health needs.
Organic Frenchie clothing
fit and fabric was meticulously designed for your Frenchie dog to provide comfort, prevent allergies and shedding. Hypoallergenic fabric is beneficial for pets that might experience allergies.
French Bulldog hoodies features:
100% super soft organic cotton.
A harness slate – Each of our dog hoodies pair perfectly with our Health Harnesses they were made to correspond together. You can easily attach the leash to the back or the front D ring while your dog is wearing our Frenchie dog organic hoodie.
Zipper – makes dressing your Frenchie easier.
Functioning pocket that opens on the top.
Over sized double lined hood especially made for the French bulldog breed known for their large head and bat ears.
Millenti neck, shoulder, body massager w/copper bracelets
Who doesn't want a personal masseuse?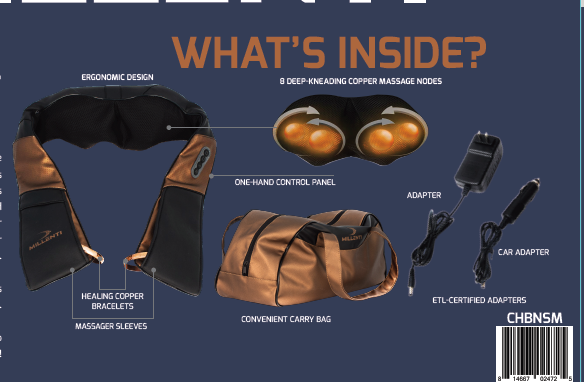 The Millenti neck, shoulder, body massager provides push of the button daily full body massage treatments.
2 of our massager's 8 bi-directional nodes are flexible, true game changers.
They help reach deep into your muscle tissues, like only the best thumbs of a Shiatsu masseuse can.
Our massager comes with copper bracelets that fit into our leather arm rests,
to activate coppers latent medical healing properties, while you enjoy your massage.
Our massager also comes in a stylish ready-to-travel duffel bag.
Seriously, everyone in your life needs this gift that keeps on giving.
Firma Stella is the number one signed sports memorabilia company in the UK. We sell only 100% authentic autographed sports memorabilia, with free UK delivery, Certificate of Authentic, fast international shipping and signing proof. If you want to buy real signatures, there's only one place to buy! So, whether it's that cherished Manchester United Shirt, England Cricket bat or Signed Irish rugby ball – click on us to buy today! We have up to 70% of until 7th January 2020!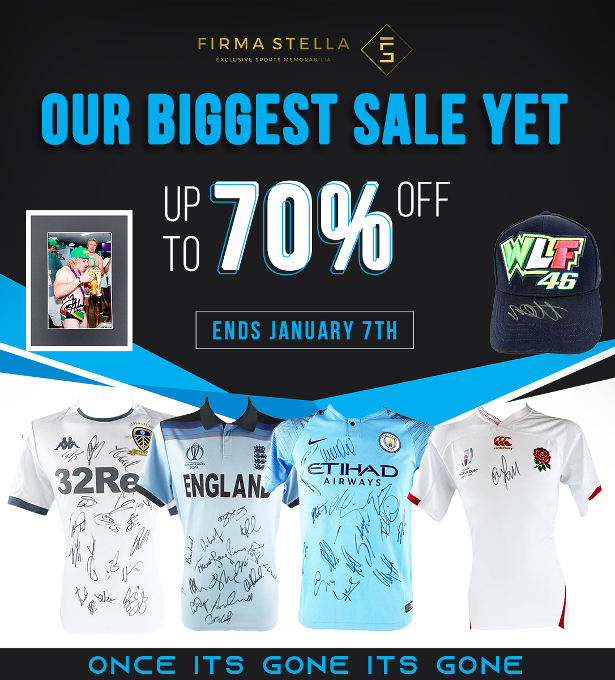 RockHer Haute Jewels is continuously innovating the way one purchases high-end jewelry. RockHer believes luxury is more than the final product its more about the experience the customer had with them. They surround themselves with the best designers, craftsmen, and diamond experts in the world. RockHer partnered with JVC and the Responsible Jewelry Council. They've pledged to operate under the highest standards of business practice and make every client relationship transparent. Another key feature uses is ROSI, their AI powered with Watson by IBM. ROSI is the world's first digital diamond expert that enables an online shopping experience for diamonds and engagement rings. ROSI uses an algorithm that allows IBM's Watson artificial intelligence to find the most realistic diamond that you like. RockHer insures that your diamond is ensured with JM "Jewelers Mutual Insurance" to make sure your purchase is easy. RockHer's Lifetime Warranty is limited to the repair/replacement at RockHer's discretion. Each order is shipped out with Priority Next Day Shipping. Another key factor why one should choose RockHer Haute Jewels is because they follow the Kimberley Process, insuring each diamond is sourced only from mine that follow the strictest labor, trade, and environmental standards. Dylan – the Oval Cut Halo Engagement Ring with Petite Pave Shank in 18K White Gold – www.rockher.com/oval-diamond-pave-halo-engagement-ring-18k-white-gold/ is a beautiful ring and the price is very affordable. If one buys it around New Years they will save around 30% on the Setting Only. RockHer makes every ring customizable and unique just for your needs. The ring is made in the USA from the World's Finest Materials.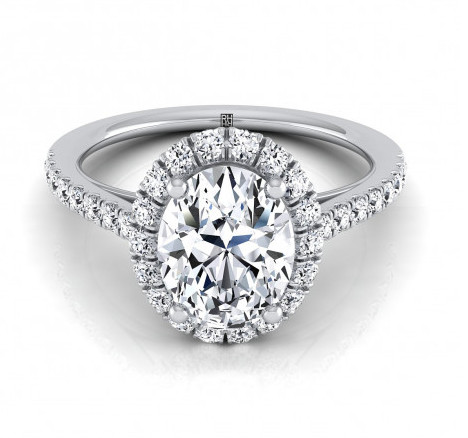 Perfect snacking stuffer for every rugby fan Tasty, damn delicious meat snack that is filled with protein + flavor and contains ZERO sugar.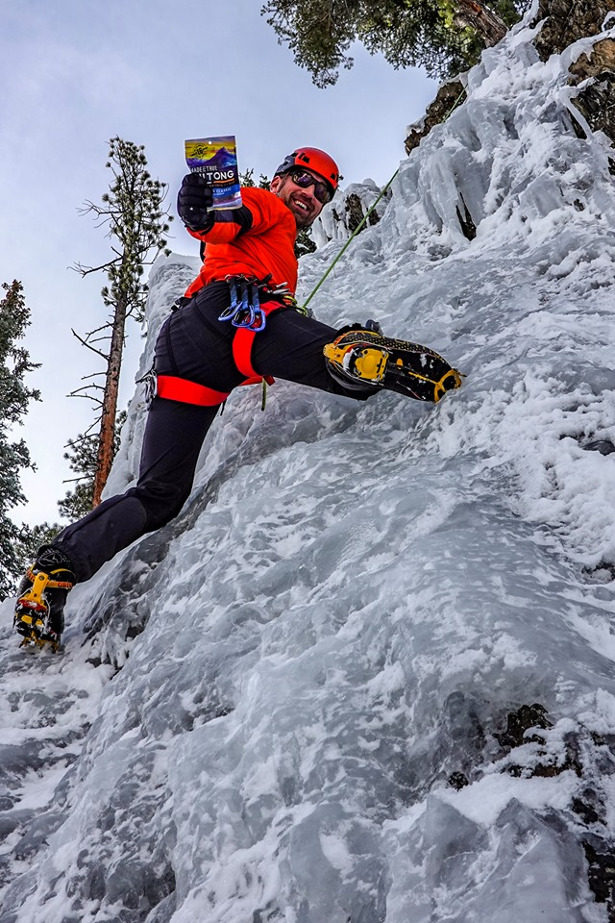 INSTAGRAM | FACEBOOK | TWITTER
Perfect snacking stuffer for every rugby fan
Tasty, damn delicious meat snack that is filled with protein + flavor and contains ZERO sugar.
Introducing… Biltong! An air-dried meat snack that can be made from various types and cuts of meat, with a flavor that is richer and denser than cured meat (Think beef jerky, but healthier!). Biltong is gluten free, soy free, certified paleo, Whole 30, and keto-approved.
The team at Made by True is leading the introduction of Biltong to the United States, (it's a South African Recipe)!
Made By True's Biltong has/is:
Available in three adventurous flavors: Cape Town Classic (Salt, Pepper and Coriander), A Savory Adventure (Garlic, Herb and Spices) and Little Bit of Spice (Coriander, Chili Powder and Paprika).
80 calories, 16 grams of protein and ZERO SUGAR per ounce
Perfect meat for health-conscious snackers who subscribe to keto and Whole30 dietary philosophies
Gluten-free, soy-free and paleo
50% more protein than conventional jerky
Based on a 300-year-old recipe with five traditional ingredients: beef, vinegar, salt, pepper and coriander
Made by True has distribution in over 2,500 other locations, including Wal-Mart, select Costco Stores, Sprouts Farmers Market, Safeway-Albertsons, Cost Plus World Market, and Peet's Coffee. Its products are also available on the company's website, on Amazon, and at its flagship store in San Francisco, CA.
Retails for $6.99 per package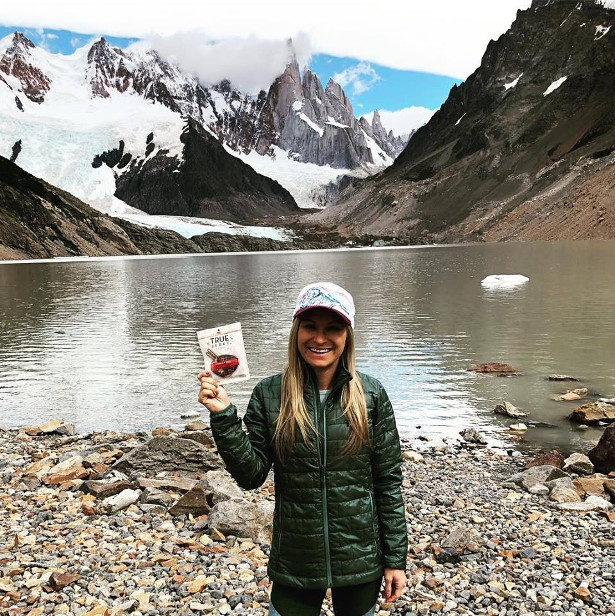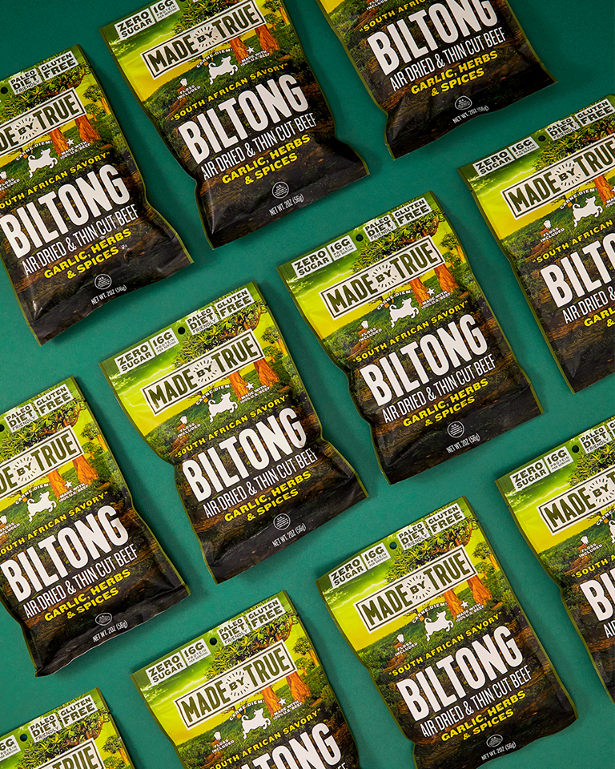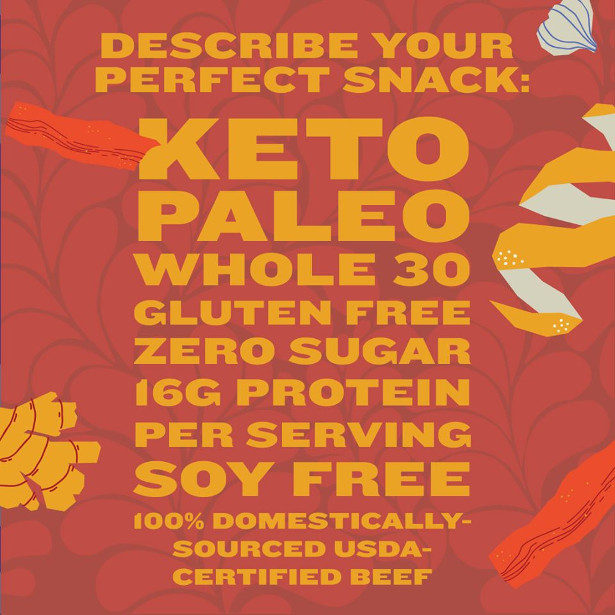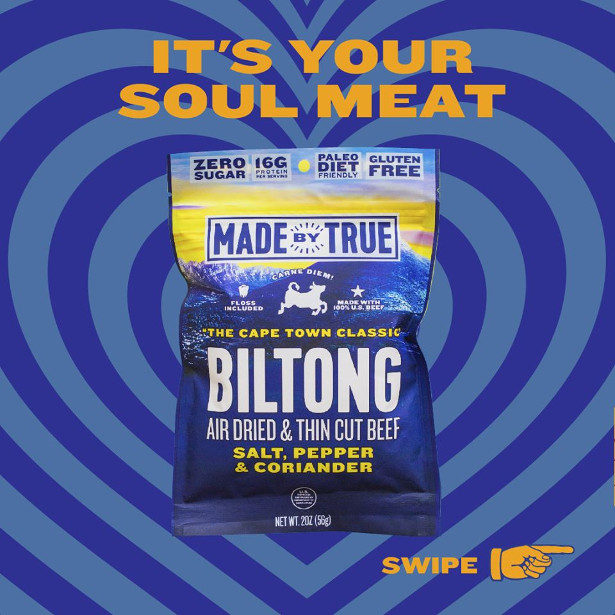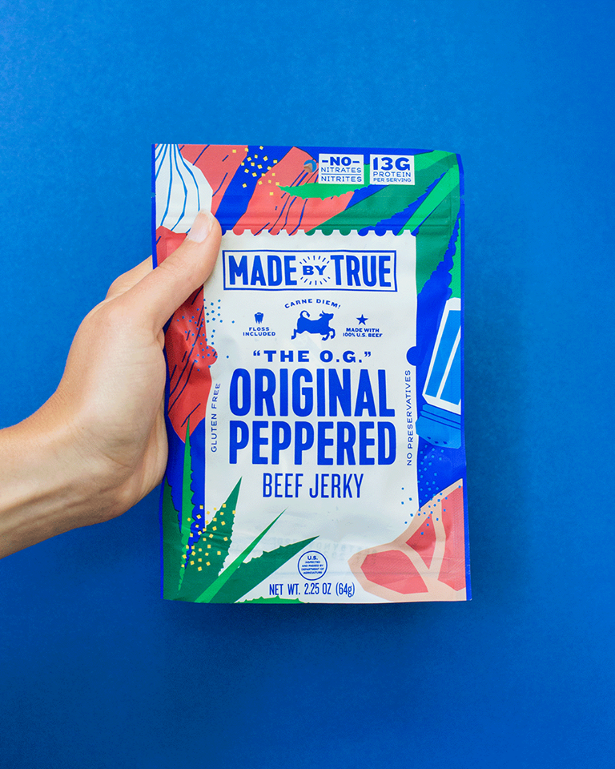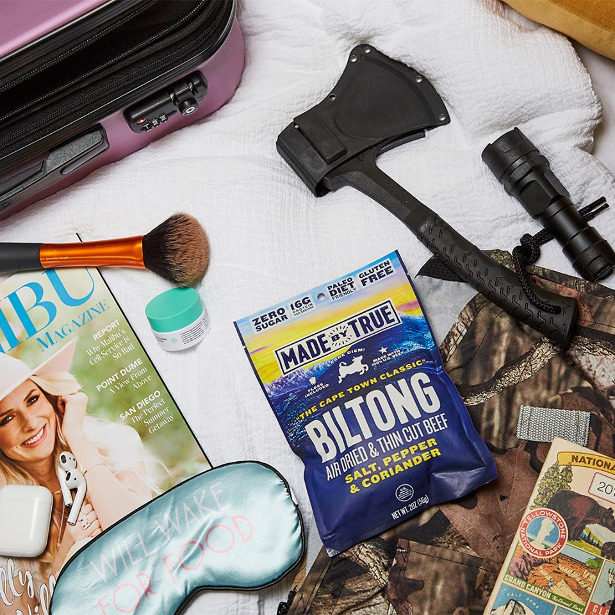 Outdoor lovers will be asking for ExtremeMist™ to keep themrefreshed,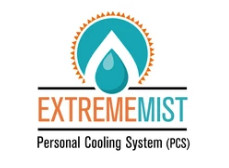 hydrated and safe. This Personal Cooling System (PCS) is ahands-free portable misting system that reduces temperatures up to 30 degreesFahrenheit. Rugged design lets users mist and drink from one hydration packusing a lightweight high-pressure pump and wireless remote. ExtremeMist™ "Just Add Water" backpackwith PCS comes with a 2-liter insulated reservoir ($189), Retrofit Kit fitsmost hydration packs ($119), and Complete Quad Kit uses four nozzles to cool alarger area for relaxing ($169). Designed by an extreme adventurer,ExtremeMist™ products are perfect for outdoor enthusiasts of all levels, includingthose working outdoors, watching sporting events and attending family outings.
www.extrememist.com/
Wall's Pastry, the trusted bakers of feel good favourites such as sausage rolls and savoury slices!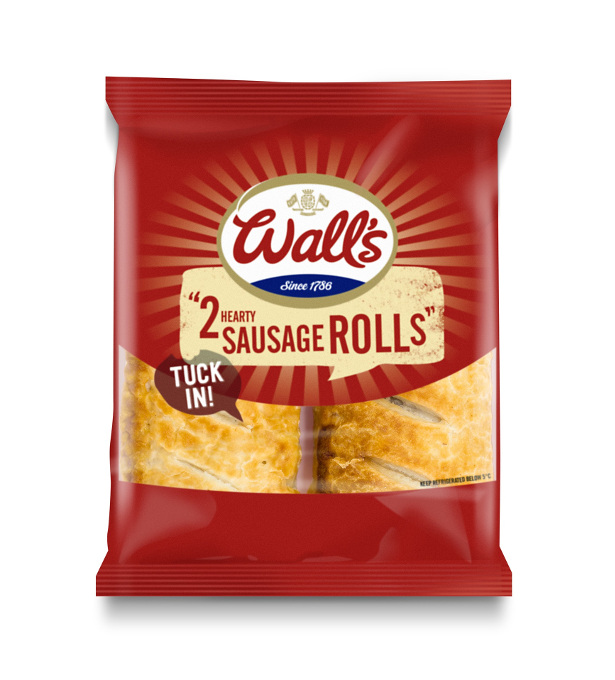 Rolls:
Jumbo sausage roll
LTD edition breakfast sausage roll (with eggs, bacon and tomato)
Sausage rolls (available in packs of 2 and 4)
10 snack sausage rolls
12 cocktail sausage rolls
16 mini pork sausage rolls
Cheese & onion roll (vegetarian)
Vegan jumbo roll
Vegan 4 snack rolls
BBQ jackfruit jumbo roll (vegan)
BBQ jackfruit 4 rolls (vegan)
Slices:
Cheese & onion slice (vegetarian)
Chicken & bacon slice
Chicken & mushroom slice
Chicken tikka slice
Peppered steak slice
Pasties, pies & scotch eggs:
Classic pasty
Steak pie
Chicken and mushroom pie
Scotch egg
Please do get in touch if you'd like any more information about any of the products or the brand itself. I've attached few of the images – if you do use them, please can you credit Wall's Pastry www.walls-pastry.co.uk.
CHRISTMAS GIFTS UNDER £15

Whether you are looking for the perfect Secret Santa gift, fun stocking fillers or if you are doing Christmas on a budget, London Transport Museum shop caters for all your needs!
From gifts for London-lovers and travel-fanatics, to presents for the kids and for the person who has everything, these fabulous products are sure to put a smile on everyone's face this Christmas… and all for under £15!
Mind the Gap Bottle Opener – £6 • Tube Train Tea Tin – £6 • Heat Change Mug – £10 • Personalised Johnston Alphabet Cork Coaster – £4.99 • History of the Buses Top Trumps – £7 • LTM Routemaster Kids Lunch Bag – £9.99 • LTM Routemaster Kids Backpack – £9.99
London Underground Tube Line Mug – £10 • Seats of London book – £12.99 • Fulton's Summer Sales Umbrella – £15 • For the Zoo Poster – £14.99 All Aboard Baby Gro – £15 • All Aboard Baby Hat – £8 • All Aboard Baby Socks – £6
Moquette Socks – £9 • London Underground Passport Holder – £13 • London Underground Luggage Tags – £12.50 • Routemaster Moquette Hot Water Bottle – £15 • Rubber Ducks – £5 each • Wooden Train, Taxi & Bus – £9 each
London Transport Museum shop – ltmuseumshop.co.uk
A Hybrid Memoir/Photo Book Captures Diverse Musicians, Comedians, Writers, Cultural Curators and Others from an Era Still Relevant Today 2 LONGTIME EARLY CHRONICLERS OF MINNEAPOLIS SOUNDS AND SCENES SHARE INSIDER STORIES, IMAGES, AND HIGHLIGHTS IN HIJINX AND HEARSAY: SCENESTER STORIES FROM MINNESOTA'S POP LIFE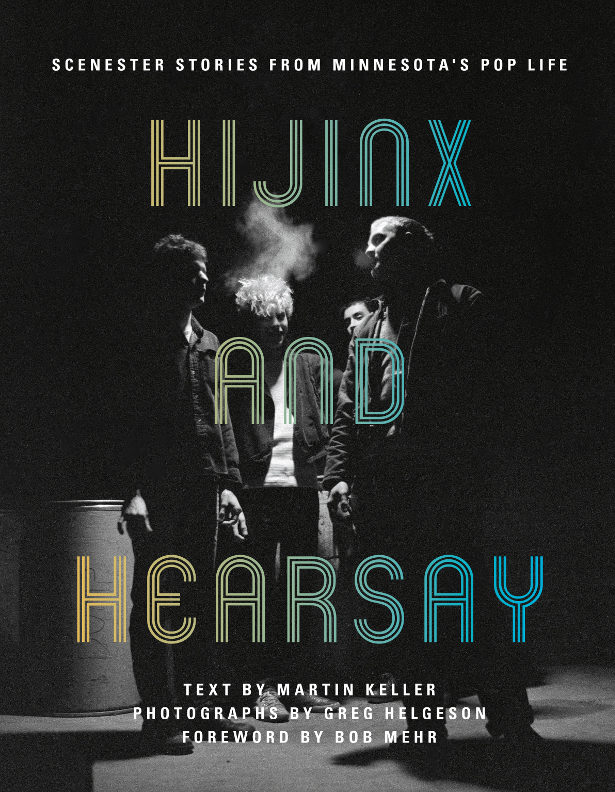 Spanning the late 70s to early 90s, from Dylan and Prince to the Rolling Stones and U2, Bob Marley to Paul McCartney to Elvis Costello, The Replacements to John Lee Hooker to Bonnie Raiit, Louie Anderson to Lizz Winstead to Joel Hodgson, William Burroughs to Garrison Keillor and More!
AVAILABLE from the Minnesota Historical Society Press Music/Entertainment $24.95 Paperback, ISBN: 978-1-68134-132-3 256 pages, 150 b&w photos, index, 8 x 10 — Or Amazon.
TWIN CITIES –  Two longtime early chroniclers of the rich arts and entertainment scenes and the legendary Minneapolis sounds from the late 70s to early '90s have reunited to share their canny insider tales and an abundance of black and white photos – many never seen before – from an era still relevant today. In Hijnx and Hearsay: Scenesters Stories from Minnesota's Pop Life (256 pages, 150 b&w photos, the Minnesota Historical Society Press), writer Martin Keller and photographer Greg Helgeson take a personal, up close look at famous and infamous movers and shakers who were either based in the Twin Cities, or who appeared in concerts, clubs and in intimate interview settings with the two young journalists working in the last days of the truly alternative press — and on the cusp of the digital age. In episodic style, the book follows the exploits of the early punk-new wave underground, visits the scenes on the bluesy, folksy West Bank to charting the rapid international rise of Prince and his Purple Reign.
It likewise zooms in on the burgeoning comedy scene occurring at the same time that eventually produced Joel Hodgson's wacky Mystery Science Theater 3000 (MSTK3K), and The Daily Show, co-created by Minneapolis native, Lizz Winstead, and others. Hijnx and Hearsay also leads readers into the outer orbits of such disparate characters as Beat novelist William Burroughs, Hollywood's Gary "I Was Buddy Holly" Busey, former New York Times columnist and reporter David Carr (a colleague while at The Twin Cities Reader), Devo and Devo filmmaker Chuck Statler, and one of the most famous publicists most have never heard of, Charlie Comer.
"Maybe Keller's really our Virgil, leading us through the nine layers of the Twin Cities' many scenes, providing a perspective from those "on" the roller coaster, because he was right there, on there, screaming with us!" exclaims Kevin Kling, the well-known playwright and storyteller, whose commentaries can be heard on NPR's All Things Considered and whose plays and adaptations have been performed around the world.
With an insightful and funny Introduction by music journalist Bob Mehr (author of Trouble Boys: The True Story of the Replacements. A New York Times best seller), some of the surprises and discoveries in Scenesters Stories from Minnesota's Pop Life include: • An almost improbable Bob Dylan-Prince meeting, plus a week on the road on Dylan's Never Ending Tour.
• Revealing Helgeson Photo Galleries and backstories of new wave and punk rockers, plus classic renowned artists like NRBQ, John Cale, Patti Smith, Tom Petty, Jeff Lynne, Neal Young Roger McGuinn, Captain Beefheart, bluesmen Albert Collins, Gatemouth Brown, John Lee Hooker, jazzers Sarah Vaughn, Sonny Rollins, Sun Ra, and many others
• Keller's longtime friendship with one of America's best-loved comedians, Louie Anderson.
• The return of two of the most successful producers-songwriters ever – Terry Lewis and Jimmy Jam — to their hometown during Superbowl 52 to curate an outdoor music fest in February with deep windchills, snow and "chili sauce!"
• Was it magic, or a Rastaman Vibration? The Bob Marley and The Wailers soundcheck where the bottom of reality fell out and two+ hours with him the next day in his suite.
• Unprepared in the front row at Paul McCartney's post-Wings press conference in Ames, Iowa where farmers were up in arms and fans were finally treated to the first playing of Beatle songs since the Fabs broke up.
• Sizing up the Rolling Stones from two different periods, and A Tale of Two James Brown interviews.
• Digging in the dirt for fossils with Paul Westerberg from the Replacements, and later diggin' his Christmas jam with a bunch of fourth graders in his basement. A photo-packed, quirky memoir, Hijnx and Hearsay: Scenesters Stories from Minnesota's Pop Life offers a rare glimpse and commentary into the life and times of the many artists they encountered on their zig-zagging journey. More Praise for Hijnx and Hearsay:
◼ Martin Keller deserves a place in the Rock & Roll Hall of Fame simply for crowning Prince king with the handle, "His Royal Badness." Luckily for us, Keller's talent far transcends the bestowing of pitch perfect monikers. In Hijinx and Hearsay, he beautifully bears witness to the magical confluence of people (from international icons to local heroes) and places (from the Twin Cities to Rock and Roll heaven) to the time when Flyoverland somehow alchemized into pop cultural Oz. Seen from the scene, written from the heart, and rocking with soul, Keller has produced an instant classic. — Neal Karlen, a former Contributing Editor for Rolling Stone, is the author of nine books, including the forthcoming Prince Off the Record
* Hijinx and Hearsay rocks! There, I said it and I'm proud. Truth be told, in the eighties, I was a patron of the Twin Cities club scene and saw lots of music shows. And like the flush pages of this cool book, I too was able to bear witness to some actual stage magic from the local heavies: Husker Du, The Suburbs, The Replacements, The Wallets, hell, I'll even put Curtis A on this list. This shit was real! And I gotta tell ya, all these years later, I am so blissfully grateful to have gotten to watch it go down, and maybe drink a Grain Belt Premium when I did. — Joel Hodgson Creator of MST3K (Mystery Science Theater 3000)
"Marty gives us a real insider view of why Minnesota has one of the funkiest, most unique and collaborative music scenes in America. Not only was he there, but he can remember it all!" — Bonnie Raitt, 10-time Grammy™ Award-Winning Musician
*
This book leaks the joy of words and images that skillfully capture counterculture. But what's it about all this culture you can encounter in Minnesota? As a stand-up satirist, each time I toured in cities across the country, Minneapolis-St. Paul always had hip audiences. I performed there with Louie Anderson, Lizz Winstead, who later co-created the Daily Show, and others. Dylan was a minimalist wit. When I asked, "How come you're learning Hebrew," he replied, "I can't speak it." When I mentioned the Holocaust, he responded, "I resented it." Among his many triumphs, local peace activist Marv Davidov led 600 protesters in a civil disobedience action. Purple was my favorite color. I took LSD before Prince's "Purple Rain." It deeply remains. And ingesting Ecstasy on my first date Nancy, I was wearing my purple Sweet Potato T-shirt. We've since been married for 30 years, and I still wear it. –Paul Krassner is the former founder of The Realist, the Godfather of the underground or alternative press, and co-founder of the Yippies (Youth International Party). His latest book is Zapped by the God of Absurdity.
Author Bios
Martin Keller is a professional journalist, author, screenwriter, pop culture critic, editor, and columnist. For the past 25 years, he has served as a veteran public relations specialist. Keller covered the arts, business, and cultural affairs for several Twin Cities publications, including Minnesota Monthly, Mpls-St Paul, the Star Tribune, the St. Paul Pioneer Press, City Pages, and Twin Cities Reader, and his worked has appeared in such national publications as Rolling Stone, Billboard, Utne Reader, the Washington Post, and the Boston Globe. He is the author of Music Legends: A Rewind on the Minnesota Music Scene and Storms: Tales of Extreme Weather Events in Minnesota.
Expertly working with Canon and Leica cameras for more than 40 years, Greg Helgeson has fervently documented some of the most renowned artists and public figures in a variety of disciplines, from international superstars to local legends. His work has appeared in a range of periodicals, including Rolling Stone, New York Times, Washington Post, Los Angeles Times, Village Voice, Du Monde (Paris), Mojo (England), Star Tribune, City Pages, and Mpls.St.Paul Magazine, as well as in numerous books and on album covers.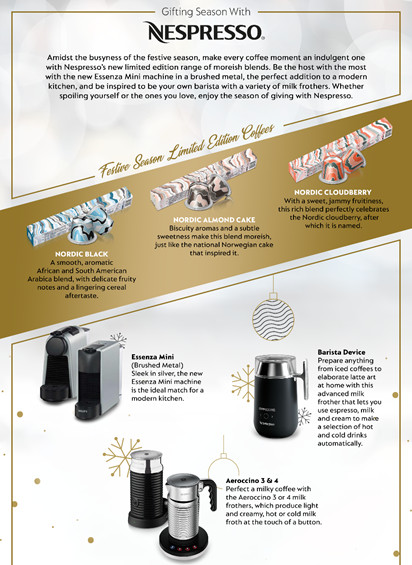 Say thank you this Christmas with Merci. merci for being you…
www.storck.co.uk/en/brands/merci/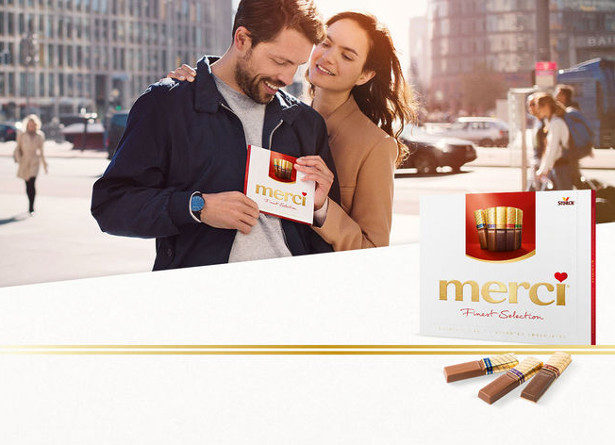 Say thank you this Christmas with Merci. Containing eight delicious varieties of high quality, individually wrapped, slim bar-shaped milk and dark chocolates, Merci proves the perfect gift this Christmas.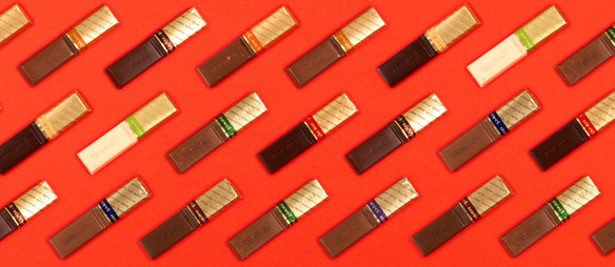 Werther's Original Christmas Caramel Shop Box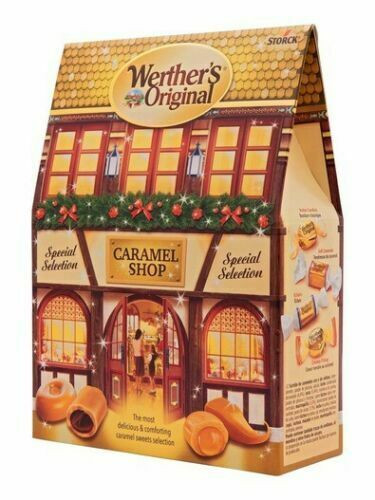 Containing a variety of warm and comforting Werther's caramels including, Butter Candies, Creamy Filling, Éclairs and Soft Caramel, the product provides something for everyone and appeals to shoppers of all ages, perfect for sharing or a favourite gift at Christmas for a caramel lover!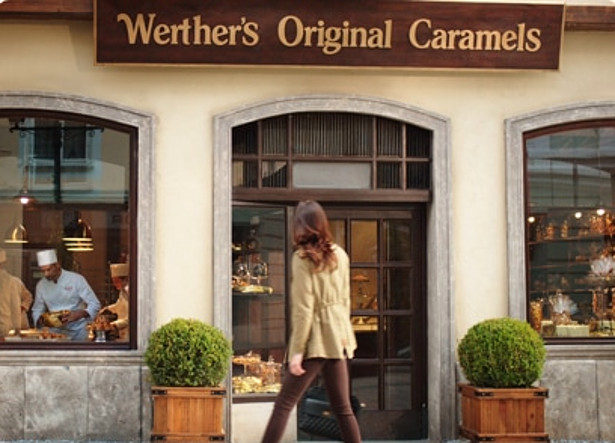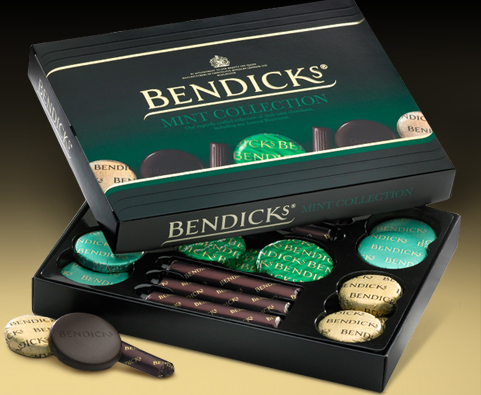 It's the perfect option for those entertaining guests at Christmas and looking to truly impress, Bendicks provides a selection of premium mint chocolates, it's a great centrepiece for a traditional celebration with family and friends.
Cut-Out Tags For Your Christmas Fun! There's so much fun in Toffifee!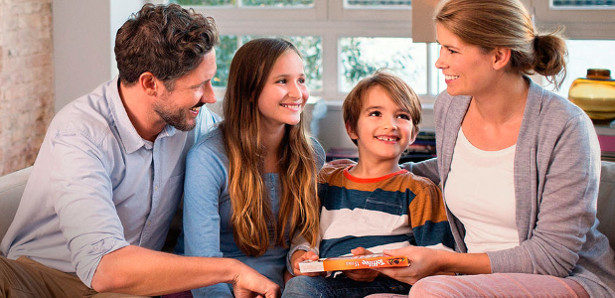 Toffifee
There's so much fun in Toffifee! A delicious hazelnut in caramel with creamy nougat and chocolate, Toffifee is the perfect stocking filler or token gift or ideal for sharing with family and friends whilst watching Christmas films and playing board games, bringing everyone together at Christmas.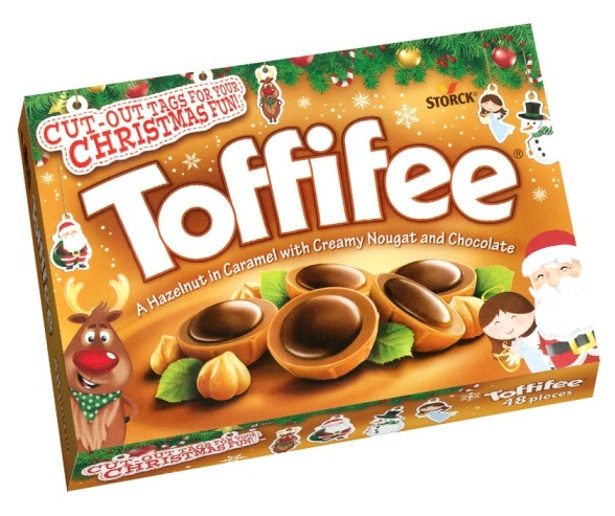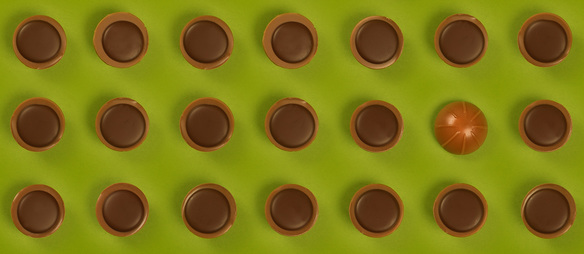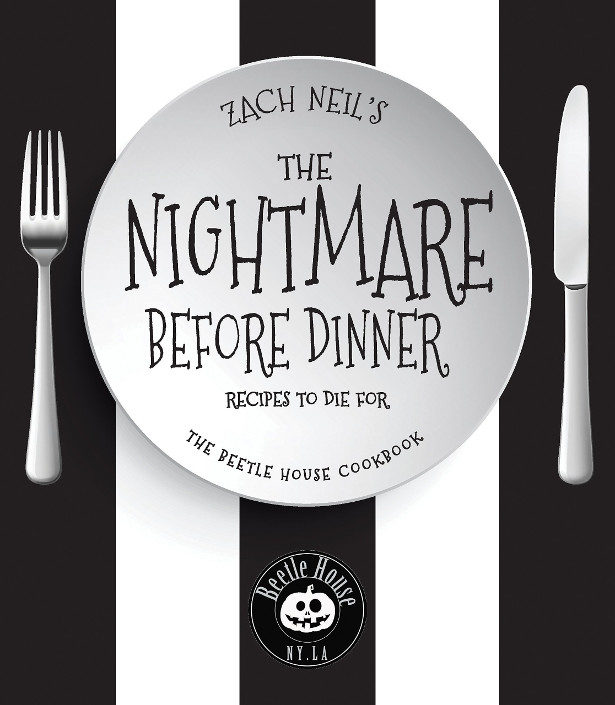 Get your goth on with 60+ recipes from Beetle House restaurant, where "every day is Halloween" and guests indulge in a deadly delicious menu inspired by the works of Tim Burton and all things dark and lovely.
If you delight in ghoulish frights and movies like The Nightmare Before Christmas, Beetlejuice, and The Evil Dead; then you'll love the official cookbook of Beetle House, the Halloween-inspired restaurant with locations in New York and Los Angeles.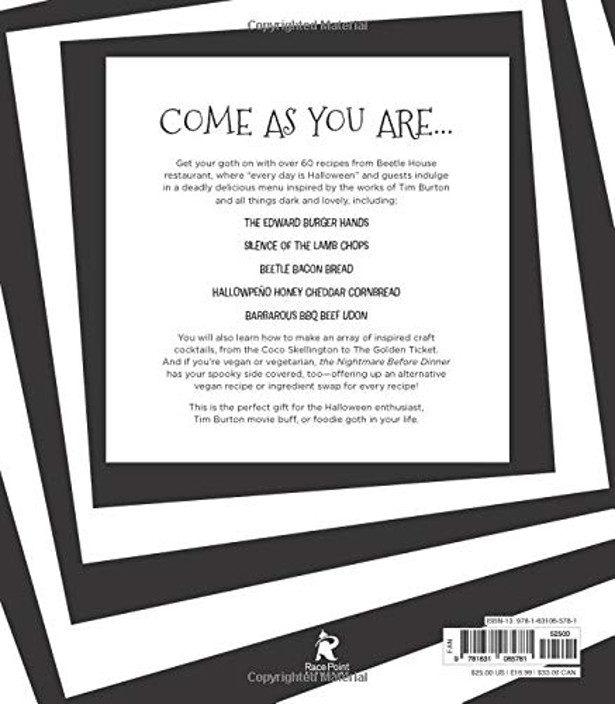 The Nightmare Before Dinner features more than 60 gothically delicious recipes from chef-owner Zach Neil. Indulge in the Edward Burger Hands, a juicy burger with a Sriracha cream sauce, stuffed with smoked bacon, fried egg, pepper jack cheese, and avocado. You'll also learn to make an array of spooky craft cocktails, from the Coco Skellington to the Beetle's Juice.
Plus if you're vegan or vegetarian, The Nightmare Before Dinner has your spooky side covered, too—it offers a vegan alternative or ingredient swap for each and every recipe in the book!
Throw your own goth-themed party! A bonus section provides inspiration for table settings, decorations, and foods to serve at your holiday or screening party. This is the perfect cookbook for the Tim Burton movie buff, Halloween enthusiast, or goth in your life.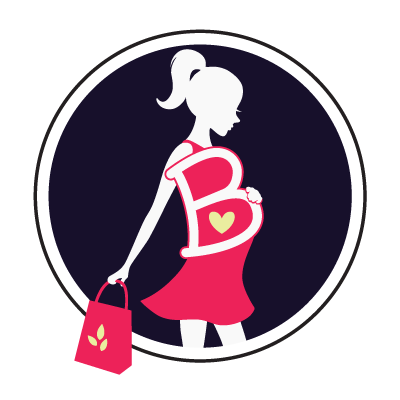 Bump Boxes is a monthly subscription box for expecting women. bumpbox.co/C9tRS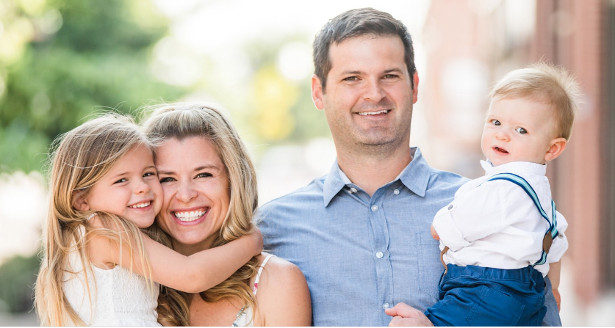 TWITTER | FACEBOOK | PINTEREST | INSTAGRAM
We are Christine & Leland, founding parents of Bump Boxes.
It was an amazing feeling when we first found out we would begin our adventure as parents in 2013. We couldn't wait to bring our daughter into the world! Like all parents, keeping our child safe was our number one priority. It didn't take long to realize that was going to be harder than we expected!
We quickly learned that tons of the products we used every day were actually full of dangerous chemicals that could potentially harm our little bump. The worst part? Most mommies don't even realize that these chemicals exist! We decided to dedicate ourselves to finding the safest, most effective pregnancy products and ensuring healthy pregnancies around the world!
And now we're excited to introduce Bitsy Boxes!
We knew it was time to expand our brand to include mamas that want to continue that same level of care for their little ones past pregnancy! Our boxes are now able to continue until Baby's 3rd Birthday, creating a playful experience for Mama and her little Bitsy!
Bump Boxes help moms & expecting moms take more of an active role in their baby's health. Moms have enough to worry about! They shouldn't have to worry about the potentially harmful chemicals in their day-to-day essentials. We offer safe pregnancy and baby products moms can TRUST. You can choose a bundle we designed or you can customize your own at >>> bumpbox.co/C9tRS
When you're expecting, we deliver! 5-8 fun and healthy products tailored to Mom's due date, selected by real Moms! Sign up today! >>> bumpbox.co/C9tRS
Bump Boxes is a safe, healthy marketplace for mom and baby! Subscriptions tailored to your due date, pick a curated Bump Box or shop our store and build your own! Join the fun today!! bumpbox.co/C9tRS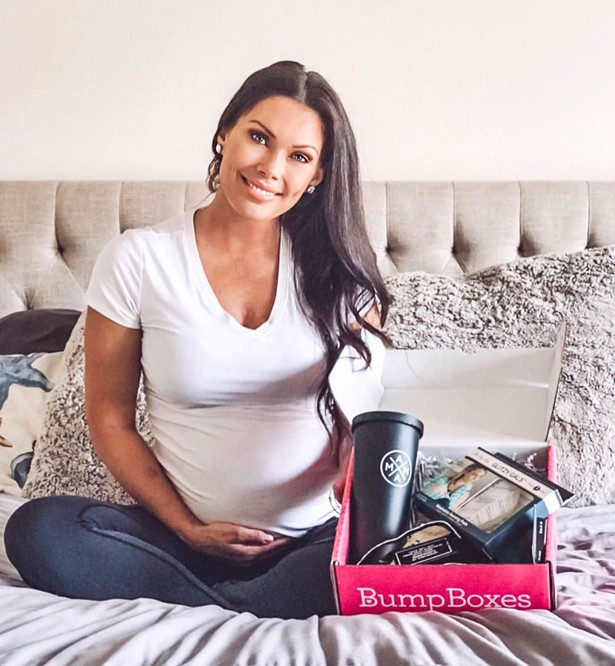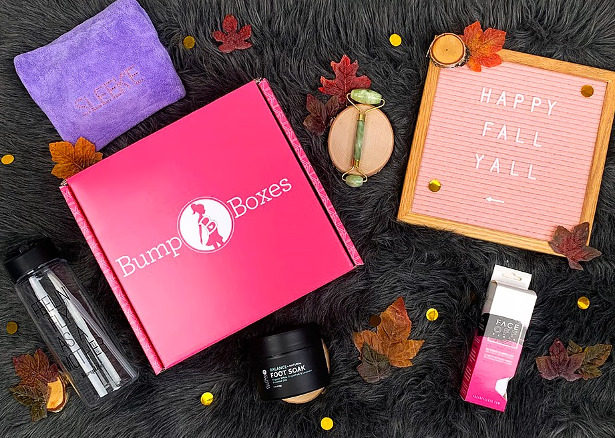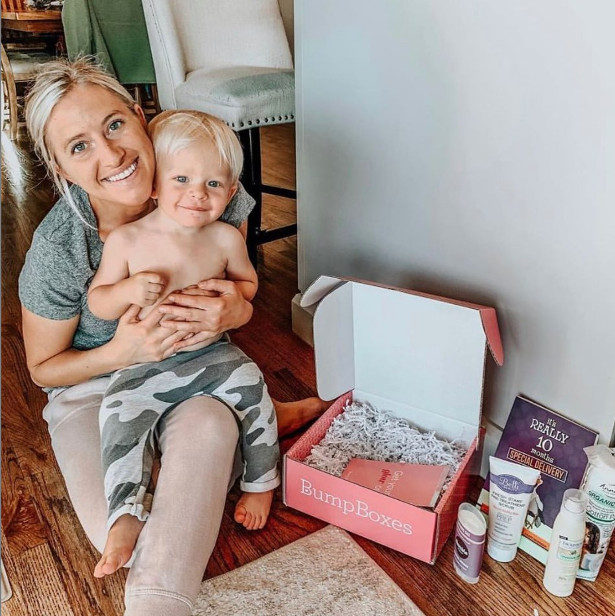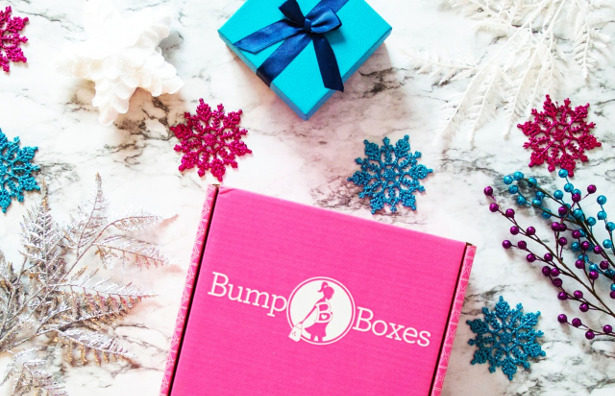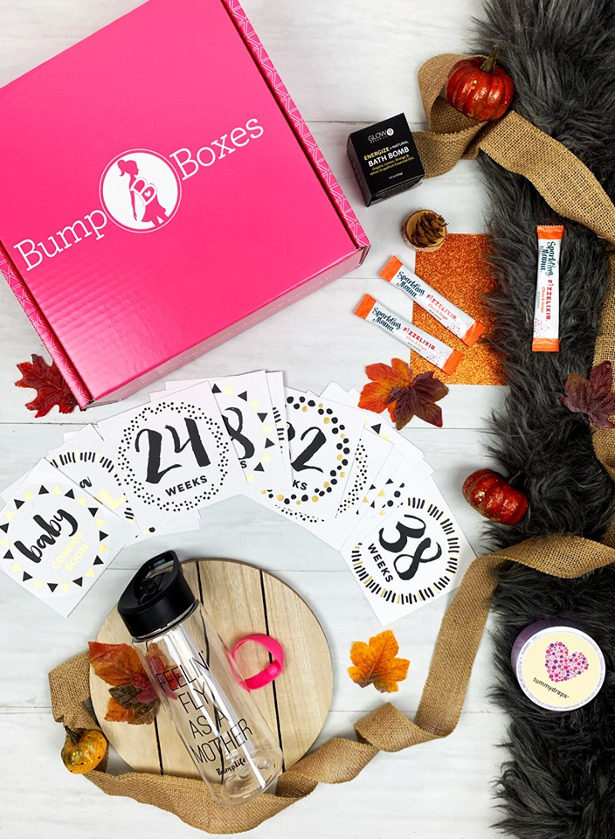 BOOK! Don't Date A Do Nothing Bitch: Your One Stop Manual for Turning Your Dating Life Around Kindle Edition
by Eva Schubert >> On Amazon!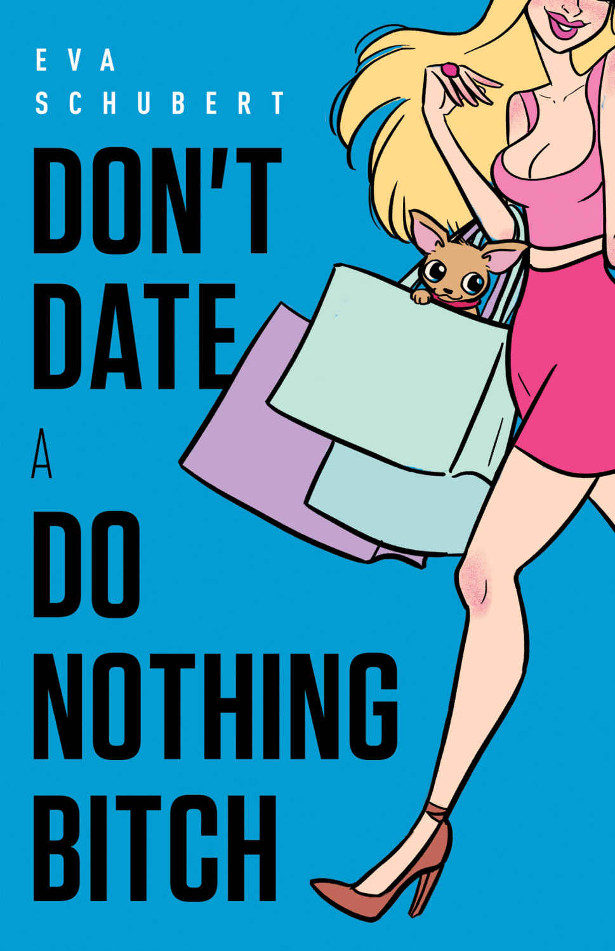 Have you had frustrating relationships with women? Have your friends told you horror stories from their dating lives? Have you experienced the misery of going out with a girl who treats you like garbage? This book is your one stop manual for turning your dating life around. Stop dating disasters before they end up costing you. Here is what you will get in this concise, easy to read book, complete with illustrations.
-Learn how to identify a Do Nothing Bitch and avoid being taken for a fool
-Avoid common mistakes in approaching women
-Use the principles of field testing to shock proof your relationship
-Make yourself more attractive to high quality women
More about the author
Eva Schubert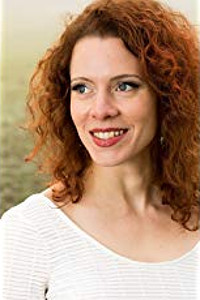 Eva Schubert is a university educator, researcher, and writer. She has a Master's degree in education from the University of London and enjoys writing in a wide range of styles. Books she is most likely to be caught reading these days are about history, poetry, or skill development.
In addition to writing, she has released several albums of original music, mostly jazz, and holds a private pilot's license. She is also an avid endurance hiker, runner, and weight lifter. Eva lives in Vancouver, Canada with her family.
Website at www.evaschubert.com
Instagram: @evaschubert