Havaianas newly released sock collection for Christmas!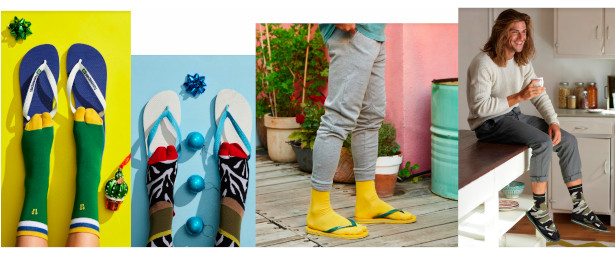 They're ultra-comfortable and developed with each toe encased separately (like a glove to your foot).
Your husband/ boyfriend/ brother can now wear his flip flop and socks in comfort! 😉
This quirky take on a classic stocking filler is also under £10 with the socks priced at £8.95 in a range of colours.
www.havaianas-store.com/en/havaianas-socks-brasil/4145803.html?dwvar_4145803_color=NAVY%20BLUE&cgid=Socks
CELEBRATE CHRISTMAS WITH A TASTE OF THE COAST FROM FISHERS GIN
This Christmas treat a gin connoisseur to Fishers Gin. Distilled between the sea and the salt marshes in Aldeburgh, Suffolk; Fishers infuses foraged local herbs and shoreline botanicals to capture the wild and forgotten flavours of the English coast.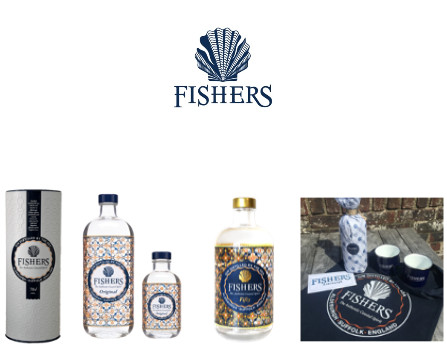 Fishers Gin Original 70cl Gift Tin (£42.95) and 20cl (£14.95)
Robust and natural with savoury, aromatic and herbaceous notes, Fishers uses a variety of locally foraged plants such as: bog myrtle; sea purslane; rock samphire; spignel; and wood avens, to create the signature flavour for its "Original" London Dry Gin. The beautiful bottle is inspired by the fishing nets and brightly coloured fishing boats of the village and is presented in a stylish gift tin (£42.95), whilst for stocking fillers, the 20cl bottle is guaranteed to make you the best secret Santa in town.
Limited-Edition Christmas Specials
Fishers Fifty 50cl (£39.95)
Fishers Fifty limited-edition is made from the first batches of gin at the new Fishers Distillery on Aldeburgh beach. Using a higher proportion of native botanicals, this stronger 50% ABV gin has an intense herbaceous and savoury flavour, lending itself perfectly to a martini.
Fishers Gift Set (£49.95)
A 70cl bottle of gift-wrapped Fishers Gin "Original", two enamel mugs, and a tote bag with your own personalised message.
Distillery Tour (£30 per person)
For experience-seekers, give the gift of a tour and gin-tasting at the new beachside Fishers Distillery – the closest distillery to the sea in the UK.
Fishers' full range of products, including navy enamel mugs, dog bowls and a 100% organic cotton T-shirt, made in collaboration with local surf shop Kachina, are available to purchase online via the Fishers Gin shop.
Fishers Gin – Celebrate with a true expression of the English coast this Christmas.
New Holiday Adventure Features Team of Intrepid Youngsters on Quest to Save Santa
New York, NY, Oct. 19, 2020 — Not even the Macy's Thanksgiving Day parade could persuade the people lining the streets to look up from their phones. Only a few small children even noticed that something was horribly amiss: Santa Claus was a no-show. In an era when children practically dictate their wish lists and parents scramble to outdo each other, it seems the holiday spirit — along with Santa — has disappeared. When word spreads that Santa has, in fact, been kidnapped, it's up to a group of unfairly labeled children culled from The Naughty List to rescue Santa and remind everyone of the true meaning of Christmas. Will these intrepid youngsters rise to the challenge? There's only one way to find out!
Author Thomas Conway sets the stage for worldwide adventure in this imaginative, modern Christmas tale that blends elements of pop culture with the age-old tradition of Santa Claus. The Naughty List opens in a world without Santa, where toy manufacturer Eastern Industries has just released a new holiday marketing scheme, monopolizing the attention of the children and draining their holiday spirit. With Christmas fast approaching and the North Pole in chaos, a team of intrepid youngsters recruited from Santa's Naughty List aim to rescue Santa and save the holiday.
While primarily a Santa tale, The Naughty List cleverly incorporates Winter holiday beliefs from around the world, including the legend of Marduk, a Babylonian god; the Roman feast of Saturnalia; the epic story of Jangar from North Asia; Moravian traditions of animal communication; and the present real-life adventures of Israeli Santa Claus, Nicola Abdou.
Also sprinkled with references to holiday favorites such as Miracle on 34th Street, T'was the Night Before Christmas, Rudolph the Red-Nosed Reindeer and others, this wonderfully rich tale promotes right over wrong, good over evil and love over fear.
Suitable for all ages, The Naughty List skillfully weaves valuable lessons about overindulgence and society's tendency to put labels on children, with the overarching theme that when kids misbehave they should not be defined by their bad deeds but rather see it as a learning opportunity, since when we appreciate the best in humanity and combine our talents, we are capable of almost anything.
The Naughty List, winner of the 2020 Indie Book Award in the E-Book Fiction category, is the first release from Thomas Conway. His 30-year career spans various industries. When not at work, he devotes his time to environmental matters and inventing stories for his two children.
The Naughty List
Publisher: Skylands Publishing House
ISBN-10: 1734123400
ISBN-13: 978-1734123401
Available from Amazon.com
ZZ Totz is all about getting kids creative, using gifts their imaginations and playing through our make-it-yourself puppet kits.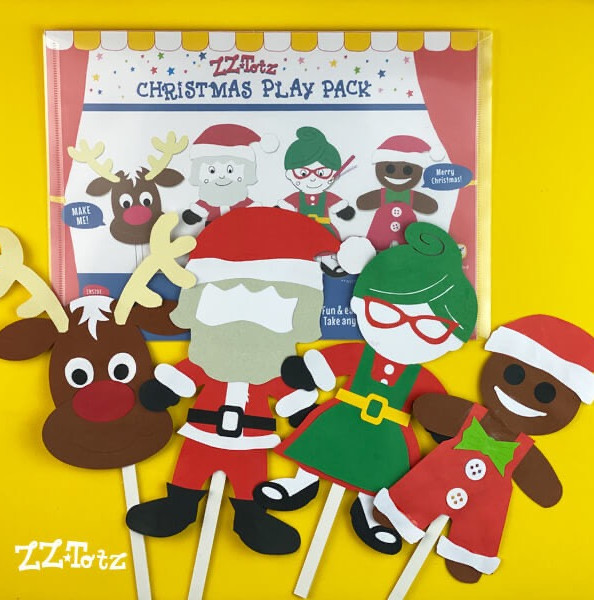 Designed for some fuss free craft time – our Christmas Play Packs have everything included for kids to make their own Santa, Mrs Claus, Rudolph and the Gingerbread Man. We've even included a mess mat!
No bells, no whistles and definitely no batteries – just hours of fun and play!
LOOKING FOR A DIFFERENT CHRISTMAS GIFT?
CBD Oil is the ultimate healthy gift for grown-ups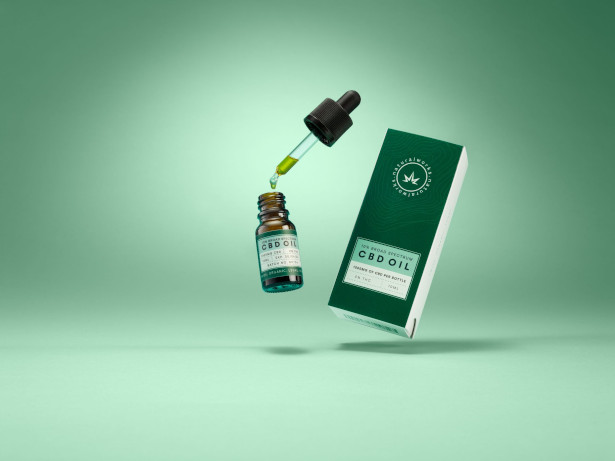 Each year, more and more of us are turning to CBD oil for help in improving our health and well-being – that's because CBD oil has shown great potential in helping with various, often age-related, ailments such as chronic pain management, insomnia, anxiety, depression, PTSD, improving gut health and alleviating some inflammatory conditions such as arthritis.
New CBD brand, NaturalWorks stands for 100% organic, vegan and gluten-free CBD products – grown, lab-tested and certified in Switzerland.
NEW NaturalWorks Broad Spectrum CBD Oil
Straight from the source, this multi-purpose CBD oil is THC-free, GMO-free, pesticide-free and heavy metal free – and 100% pure plant. It can be taken as simple drops or mixed into drinks and food for its many health benefits – making it the ultimate healthy Christmas gift for grown-ups.
Regular RRP is £40.00 and available to buy from the NaturalWorks.com web-site. Shipping to the UK is FREE on all orders.
SPECIAL UK LAUNCH OFFER
NEW NaturalWorks Broad Spectrum CBD Oil can be purchased online for £30.00 for 30 days. Please use the code: 30FOR30. Offer is valid until midnight on 3 November 2020.
Take in nature and connect with NaturalWorks on Instagram and Facebook
Check out NaturalWorks.com for more information
Get in touch by emailing info@naturalworks.com
Launched in 2000, Maurice Lacroix's PONTOS is returning to the forefront to fittingly celebrate its 20th anniversary. Specially for the occasion, a variety of sizeable pieces are joining the collection. The characteristically PONTOS details, finishes, contrasts and taut lines celebrate a vision of watchmaking where understated refinement reigns supreme.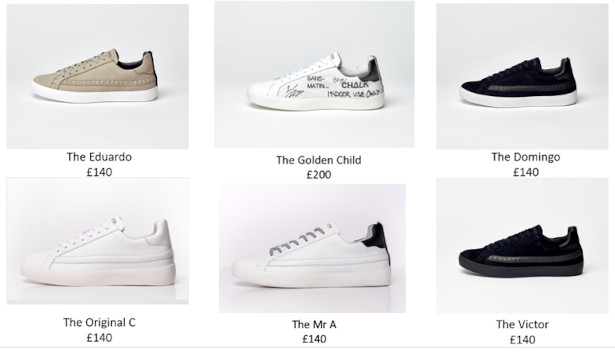 PONTOS CHRONOGRAPH MONOPUSHER
The PONTOS Chronograph Monopusher is a limited edition of 500 pieces and plays on impressions with initially unsuspected depth. Here, the ML166 automatic monopusher chronograph calibre is used as a historical reference to the development of complications as well as for its aesthetic benefits. Its single pusher creates asymmetry and breaks with common expectations of chronographs.
PONTOS CHRONOGRAPH
Two versions of the PONTOS Chronograph have arrived, blending modernity and timeless style as always. Inside the PONTOS steel case with a larger diameter of 43 mm, the ML112 automatic chronograph calibre gives PONTOS a whole new dimension. The dial is available as a lacquered white or sunray-brushed grey version, where the hour markers take the form of applied Arabic numerals for the first time.
PONTOS DAY-DATE
The PONTOS Day-Date – the first model from the PONTOS range to have been redesigned in 2017 – is joined by two new versions. Yet the design details of this 41 mm model remain unchanged, with triangular hour-markers, a sunken minute circle, cut-outs in the dial at 6 o'clock and 12 o'clock that highlight the date and the day respectively, and slightly trapezoidal hands with a rigorous design. Maurice Lacroix has also built on these foundations with an unlimited edition that presents a bronze case and a green dial.
SANS MATIN are a new footwear label; designed in London and handmade in Medellin, Colombia. The brand offers a range of luxurious, versatile and stylish sneakers for both men and women.
Developed by cousins Charly and Lockie Cunningham, the initial brand idea came about during the founders five-month backpacking trip around South America, where after a muddy trek and subsequent search for a new pair of sneakers, the SANS MATIN story was born.
SANS MATIN footwear is created for people searching for; original, comfortable and affordable sneakers that are carefully designed to suit every environment; from the office in London, to a bar in New York, to a local restaurant in Medellin.
You can find the full menswear collection below, including two limited edition styles; The Golden Child £200 and the new Mr A £140.
Give the gift of gentle skincare this Christmas with AVEENO® Baby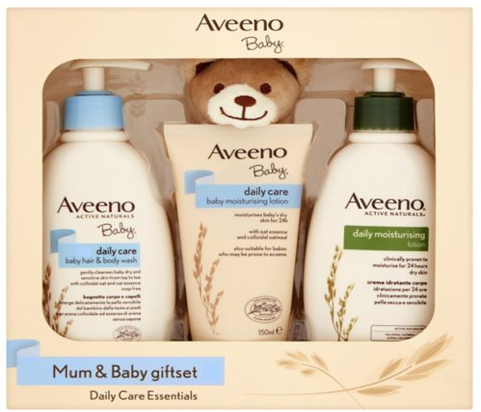 With Christmas bringing cold, dark nights and the excitement of Santa visiting, help your little one to settle into a bedtime routine with the AVEENO® Mum & Baby giftset. Care for delicate skin this winter with the AVEENO® Baby Daily Care Hair & Body Wash and follow with a mum & baby massage with our daily moisturising lotions. This is the perfect skincare bundle for you & your baby this Christmas!
The AVEENO® Mum & Baby giftset includes:
AVEENO® Daily Moisturising Lotion 300ml – specially formulated with colloidal oatmeal and is clinically proven to moisturise for 24 hours
AVEENO® Baby Daily Care Hair & Body Wash 300ml – gently cleanses dry and sensitive baby skin from top to toe
AVEENO® Baby Daily Care Moisturising Lotion 150ml – specially designed for the first few weeks of life, keeping dry and delicate skin moisturised for 24hours
Soft teddy bear comforter!
Can be found in all leading Boots and Ocado stores, RRP £20
A CALMER BEDTIME WITH JOHNSON'S® BABY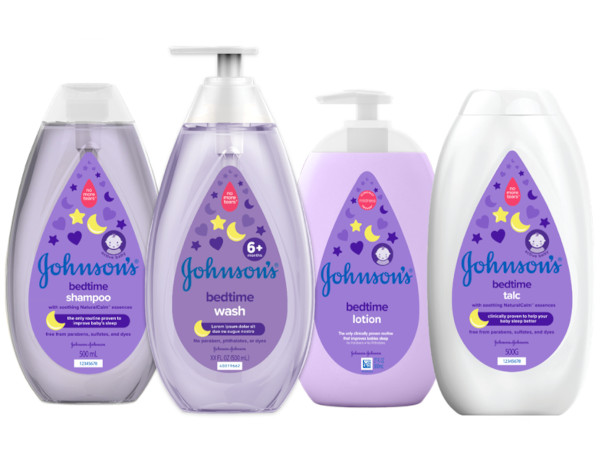 The power of gentle scents is key to every baby's developmental milestones. Scent holds a strong connection to emotion, not just for adults, but for babies as well and plays a crucial role in the bonding process between parent and child. Decades of research have shown that multi-sensory experiences are a key part of happy, healthy baby development.
Our unique JOHNSON'S® Bedtime NaturalCalmTM fragrance is centered around soft floral and powdery notes to help soothe baby before bed.JOHNSON'S® understands how special bedtime is to parents and their little ones and want to ensure it's as calm as possible to create memorablemoments, with the help of our known and loved scents along with a soothing bath and massage.
Rebecca Bennett, skincare expert at Johnson & Johnson comments:
"Bedtime is a special time for both baby and parent and can set the foundations of a good night's sleep for years to come. Your baby will be more relaxed if he / she knows what's coming next, so it's a good idea to establish the routine as soon as possible – as young as 6 – 8 weeks. Start by following a set pattern every night, i.e. bath time with familiar products / scents, baby massage, nappy change, lights off, singing a lullaby / reading a story etc. The routine will help to relax your baby – preparing them to fall asleep easier and quicker. Stick to your routine as best you can even when you're not home – it can make it easier for your baby to settle down in unfamiliar surroundings".
Step 1: Warm Bath: Bath time is the perfect, relaxing way to start baby's pre-bed routine. Use a baby wash with a calming and familiar scent, such as Bedtime bath.
Step 2: Gentle Massage: Follow bath time with a soothing baby massage, the perfect way to make baby feel secure, loved and ready for sleep. Use a babylotion with a relaxing scent, such as Bedtime lotion, to soothe before bed.
Step 3: Quiet Time: Finally, send little one off into the land of nod with a little quiet time for baby to give parents more chance of some quiet time forthem. Keep the atmosphere calm and cozy and help baby wind down further by reading, singing or playing a lullaby. Try one of the JOHNSON'S® lullabieshere.
#choosegentle
*Routine consists of bath, massage and quiet time. Tested on babies 7months+. 1 week+ use.