MENAJI's Ultimate Video Skincare Series: Fastest, Simplest Way for Men to Look Their Best
MËNAJI's Ultimate Video Skincare Series
Fastest, Simplest Way for Men to Look Their Best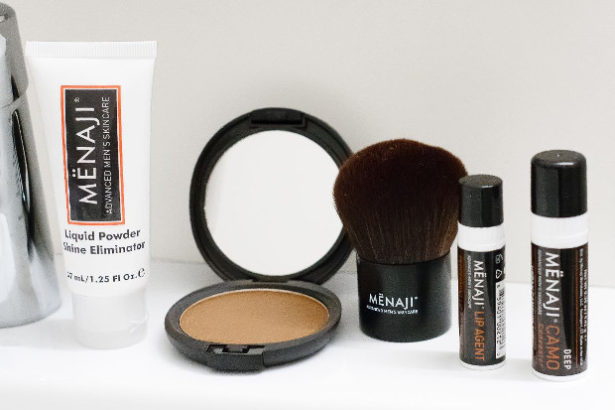 Southport, CT, September 18, 2019 — If you ever wanted to know how to adopt a basic skincare regimen but were afraid to ask, MËNAJI has a solution.
For years, men have reached out to MËNAJI with their grooming questions – everything from the right waterless shave and how to prevent ingrown hairs, to the best way to hide facial shine, cover a blemish or under eye dark circles to look rested and camera-ready.
Knowledge is key and, after listening to hundreds of men's questions, MËNAJI developed a video series with simple 1-2-3 steps for ultimate skincare routines — each limited in time and effort. This video series of four solutions-based how-to's feature men of different skin types, covering the basics on:
1. MËNAJI Anti-Shine Solutions (featured below)
2. Men's Grooming: Total Shave Prep & Undetectable Coverage
3. MËNAJI Skincare: Cleanse, Conceal, Correct, Protect
4. MËNAJI Nighttime Skin Restoration
The videos are short with clear instruction. Each targets key skincare/appearance issues that are to fix.
Advanced shave, skincare + corrective cosmetics made with natural ingredients for men. info@menaji.com