Capsule Chix, a unique fashion doll has launched Ultimix in time for Christmas for £49.99. The pack holds 4 dolls, 20 surprise capsules and contains 60+ pieces including rare accessories that aren't available in the normal Capsule Chix pack.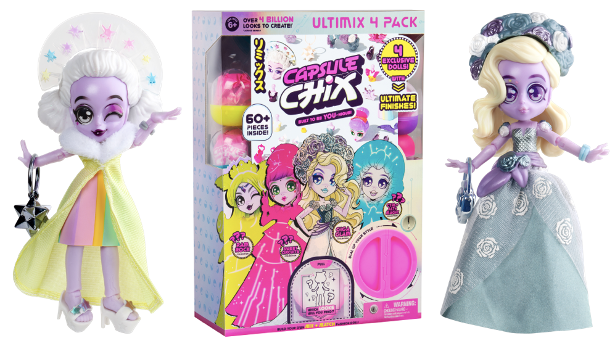 FACEBOOK | INSTAGRAM | YOUTUBE
The rare pieces exclusive to the Ultimix, include Ram Rock's gold tiara and CTR+ALT+MAGIC's metallic hair.
The Ultimix is available to buy now at Argos, Smyths, The Entertainer, Amazon and Very, with an RRP of £49.99.
Turn up the Dial on Style with the Capsule Chix Ultimix 4 Pack
Ultimate gift for creating the most unique looks with exclusive accessories and dolls. Mix and match across the collections. Available from major retailers now.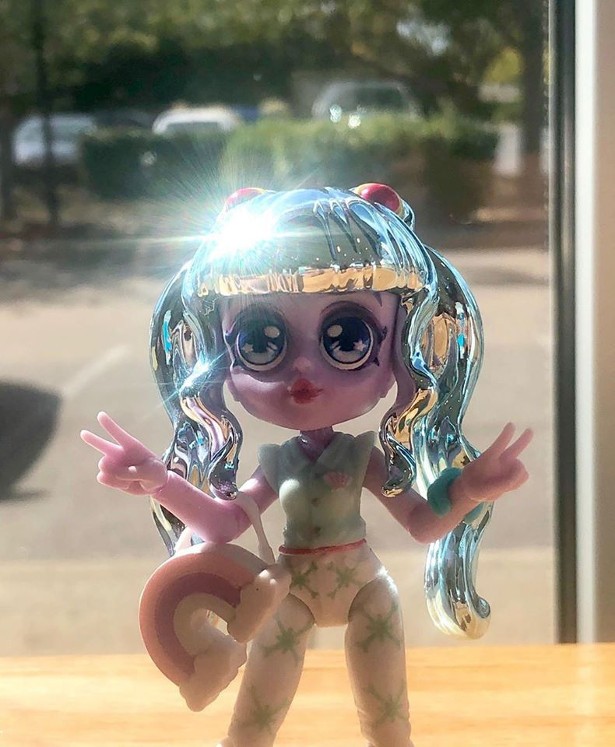 London, October 2019: Ahead of Christmas, Moose Toys is expanding its Capsule Chix brand to include the Ultimix. This amazing pack contains exclusive dolls and ultra-accessories for fashion forward youngsters to turn up their style.
Fashionistas can use the Style Dial to unbox 20 surprise capsules, unlocking 60+ pieces; taking fashion unboxing to a whole new level.
Young fashion enthusiasts should look out for rare pieces such as Ram Rock's gold tiara and CTR+ALT+MAGIC's metallic hair bunches – both exclusively available in the Ultimix. Create YOU-NIQUE looks with different hair, faces, tops, bottoms, shoes and accessories and instantly mix and match dolls from all four collections:
· RAM Rock: Fashion on the edge with black, pops of colour and studded details! You'll be ready to rock-out anytime, anywhere!
· Giga Glam: All about the sparkle! Metallics and glitter in every colour! It's all about being over dressed for any occasion
· Sweet Circuits: Bold candy brights and sugary coatings! It's fashion that's sweet enough to eat
· CTRL+ALT+MAGIC: Pastels and iridescent colours are what make this collection your must-have fantasy looks
With over 4 billion looks to create across series one of the whole Capsule Chix collection, kids are encouraged to build their very own doll, reflective of their unique sense of style and personality. It's all about celebrating individuality and confident creativity.
Moose Toys is continuing to push innovation boundaries and allowing young people to enter the future of fashion with the Ultimix; every capsule delivers a fresh new addition to the dolls wardrobe.
With 14 points of articulation, players can pose and display their exclusive dolls on the capsules that double up as a stand. Turn the dial, roll out the capsules and create a unique look. Kids can enjoy endless play by reloading the capsules, re-filling the Ultimix box and turning the style dial again to create a fresh, new look.
Capsule Chix Ultimix is the latest addition to the Moose Toys' UK family and is available now in Argos, Smyths, The Entertainer, Amazon and Very with an RRP of £49.99.