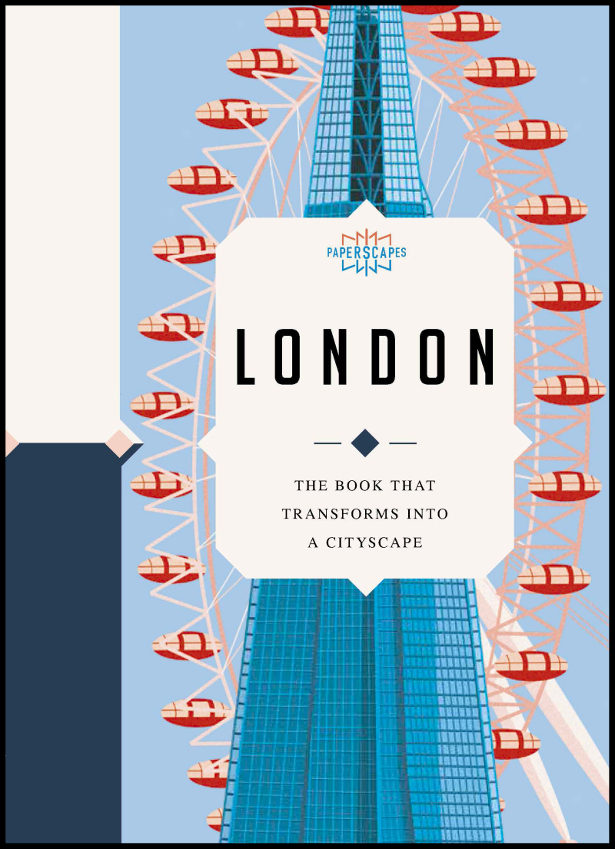 FACEBOOK | TWITTER | INSTAGRAM | YOUTUBE
Paperscapes: London features 53 of the city's seminal structures, from the historical to the cutting edge, with specially commissioned illustrations accompanied by authoritative text. Once the card around the buildings is removed, you are left with your own version of London to treasure and display.
London's 2,000-year history is still visible in the fabric of the city today. By turns cutting edge, ancient, frenetic, peaceful, refined and gritty, this city of contrasts has fascinated visitors since it was first settled. The structures that make the city are just as high contrast – from the sleek and imposing Shard to the pomp and splendour of the Royal Albert Hall, the mid-century style of 2 Willow Road to the industrial temple to art Tate Modern, beautifully designed buildings with fascinating stories lie on every street.