PAW Patrol is on a new mission……to help kids get up again!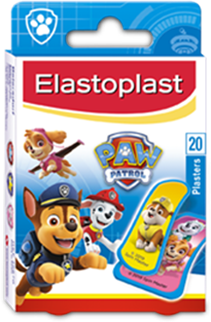 FACEBOOK | INSTAGRAM | YOUTUBE
Elastoplast collaborates with Nickelodeon's "PAW Patrol" to help little ones to a speedy recovery
Elastoplast, the UK's leading plaster brand, comes to the rescue again as it announces its new range of "PAW Patrol" plasters, from the hit animated preschool series produced by Spin Master Entertainment. Scrapes and cuts will be forgotten in a flash with these plasters featuring their favourite pups. No job is too big, no pup is too small!

Whether your little explorer has had a little bump or graze, Elastoplast has teamed up with Chase, Skye, Marshall, Rubble, Zuma, Rocky and Everest to save the day!
THE ULTIMATE RESCUE
All parents know that when a child hurts themselves, it can feel like the end of the world, but Elastoplast's three step routine helps to make the healing process as easy as 1-2-3 – and now, with an extra touch of magic thanks to PAW Patrol.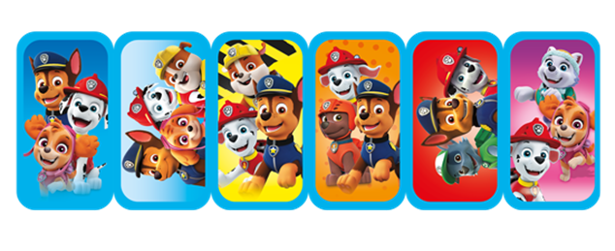 Elastoplast three step routine offers complete wound care by creating the conditions for a speedy healing process:
Clean the wound to remove any foreign objects such as dirt and grit. We recommend the Elastoplast Wound Spray for antiseptic wound cleansing.
Apply an Elastoplast PAW Patrol plaster without stretching and avoiding creases, ensure the surrounding skin is dry!
Use the Elastoplast Wound Healing Ointment to speed up healing up to 2x faster* and reduce chance of scarring!
*compared to an untreated wound
With 20 different fun designs for kids to choose from, the new PAW Patrol plasters will provide both physical care and calming relief by distracting your wounded explorer, knowing they are being protected by their favourite furry friends.
As well as being designed to offer protection and comfort for little scratches and cuts, removal is also painless and gentle for even the most sensitive of skin, no more tears. So, whichever plaster your kids choose, they're in safe paws and they'll be proud to show off it off. After all, PAW Patrol is on a roll!
Elastoplast product range can be found in selected retailers across the UK. For further information on the full Elastoplast range, please visit. www.elastoplast.co.uk