Pebble Gear Launches New 'Mickey and Friends' & 'Cars' Tablets.
Two New Disney Pixar Licenses Come To Kids' Tablet Market.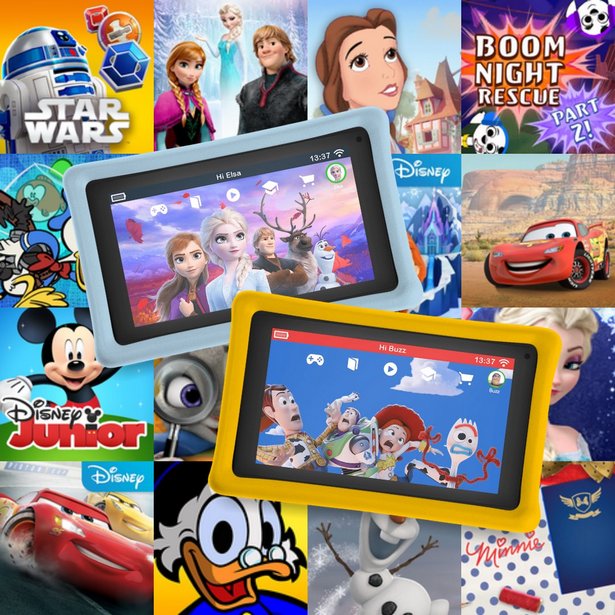 Pebble Gear has announced the launch of its new Mickey and Friends & Cars kids' tablets. Following on from the already successful Frozen 2 and Toy Story 4 tablets, the new range is aimed at 3 to 8-year-olds and is specifically designed to allow children to access digital content safely and securely. Free from in-app purchases and unwanted pop-ups the Pebble Gear Kids' Tablet offer parents complete peace-of-mind. The previous versions have received glowing reviews across both the UK's media as well as parents for their ease of use and safety features.
Pebble Gear will be launching the range of new Mickey and Friends & Cars 7" Android tablets November 15th 2020, both of which will come fully loaded with oodles content from the beloved franchises. Both come with full parental control, access to 500+ games, ebooks & learning apps, all free for the first 12 months. The tablets will also be accompanied by a range of themed carry cases and screen protectors for extra protection.
Neil Meredith, Director Of Digital Goals Ltd, Pebble Gear's parent company said: "We have been delighted with the reaction from parents and their little ones to our initial Frozen and Toy Story versions. The chatter created on our community channels has been so positive and we are really excited to now add classics like Mickey and Friends & Cars to the range. It's really clear that with everything that's going on right now our young kids need safe digital environments to learn, relax and have fun and we feel we our tablets are giving families that balance between fun and safety."
The Pebble Gear Kids' Tablet has a recommend retail price of £99.99 and is available via www.pebblegear.com and selected retailers.