Prestat for Christmas (Chocolates from the creator of the world's 1st recorded chocolate truffle in 1895! www.prestat.co.uk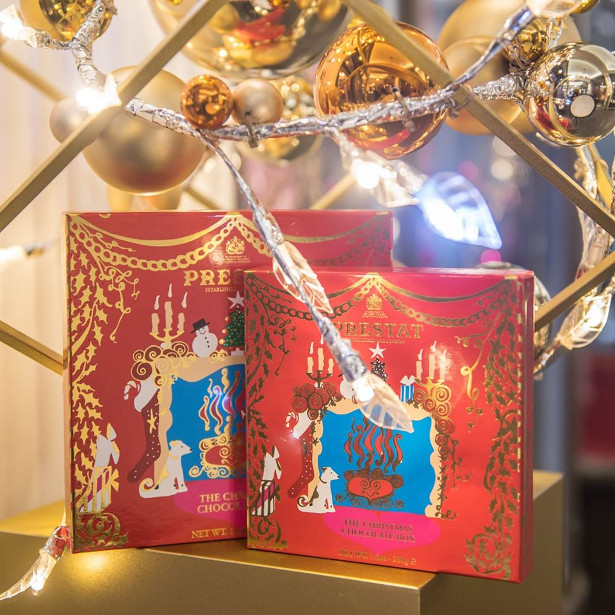 TWITTER | FACEBOOK | INSTAGRAM
New Bars, 70g, £4.50
Milk Chocolate Sea Salt & Roasted Almonds, £4.50, Cocoa Rich Milk Chocolate, £4.50, Milk Chocolate Earl Grey Tea & Lemon, £4.50, Vegan Friendly Dark Chocolate With Roasted Almond & Cocoa Nibs, £4.50, Vegan Friendly Dark Chocolate With Pink Himalayan Salt, £4.50, Vegan Friendly Dark Chocolate With Raspberry, £4.50, Vegan Friendly Dark Chocolate English Mint Crunch, £4.50, Vegan Friendly Dark and Stormy Chocolate, £4.50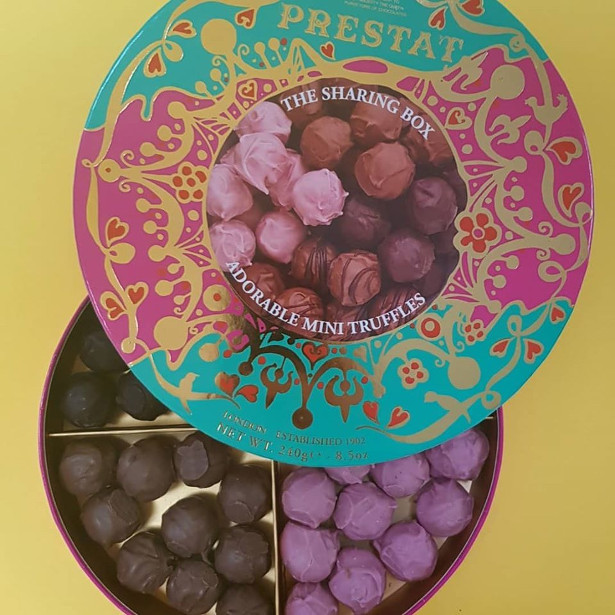 Prestat's founder, Louis Dufour, created the world's first recorded chocolate truffle in Chambery, France in 1895. He opened the first Prestat shop in 1902.
Prestat's kitchens have won 13 Gold Great Taste Awards since 2013. Prestat was also voted 'the country's best chocolate and confectionery brand (2014-2015)' in a survey commissioned by the Guild of Fine Food.
Prestat is one of the few British artisan chocolatiers to make all its own chocolates – giving it complete control of recipes and the sourcing of ingredients, while nurturing the traditional skills needed to create handcrafted chocolates.
Prestat chocolates are made with Domori couverture, recognised by its peers as being amongst the best manufacturers of chocolate in the world.
Domori has pioneered a unique, low impact manufacturing process that roasts and mills at low temperatures to preserve the natural aromatics of fine cacao.
Domori cocoa beans are single origin from Cote D'Ivoire and the cocoa is traceable to plantation. Purchased direct from the farmers' consortium, Domori pays a premium to the world market price for the cocoa, thereby enhancing the farmers' income.
Prestat became a wholly owned subsidiary of Gruppo Illy on 13th March, 2019.
Founded in 1933, Gruppo Illy is a family-owned business driven by a passion for taste without compromise. It owns companies which make coffee, tea, jam, chocolate and wine.
See more at :- www.prestat.co.uk
Stocked at the Prestat shop (020 7494 3372), 14 Princes Arcade, Piccadilly, London SW1Y 6DS
Also available in John Lewis & Partners, Selfridges, Liberty, House of Fraser and Waitrose