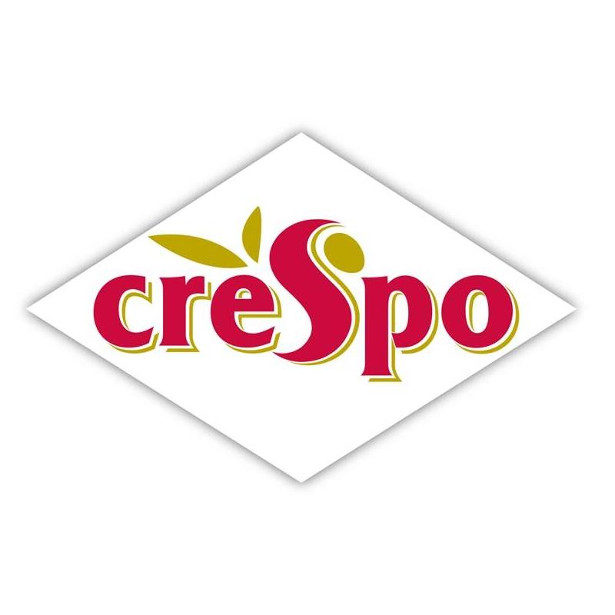 Crespo – Halloween Snakes
These fun spooky snakes can be made in 4 simple steps.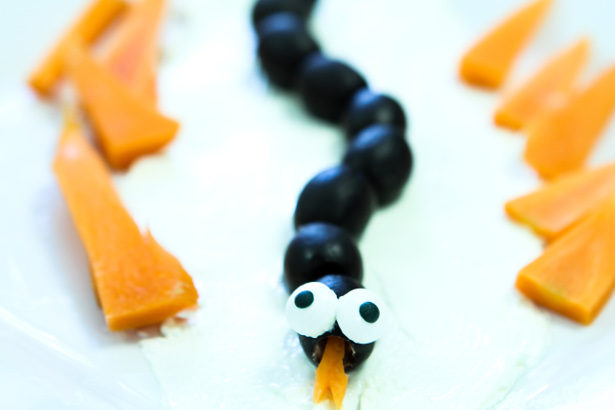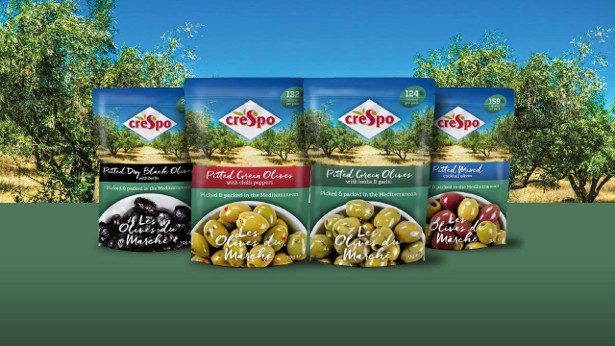 You will need
Cream cheese
Crespo Black Pitted Olives
1 small carrot, peeled
Edible eyes (available from most supermarkets)
Method
Thinly spread a layer of cream cheese on a plate, as a base.
Place the Crespo Olives, on the cream cheese, in rows, to create snake-shaped bodies.
Slice the carrot into a snake-shaped tongue and insert into the Crespo Olives at one end of each body.
Stick the edible eyes to the head of the snake using cream cheese. Enjoy!
Delicious Olives from Crespo

Crespo, the UK's favourite brand of olives *, make a delicious, healthy addition for those looking to add some Mediterranean flavour to their diet. Bursting with natural goodness, they contain vitamin E, which helps to maintain healthy skin, eyes and strengthen the body's immune system. They are also a good source of dietary fibre, helping to keep you feel fuller for longer.
Crespo Olives are available in a range of tempting flavours to suit all tastes and are perfect to add to all sorts of dishes or simply to snack on throughout the day. They're easy to use for your social gatherings, add extra flavour to your favourite meals or offer a quick solution when you're on-the-go.
Jars
Crespo Olives in jars are available in: Black Olives Greek Style, Pitted Black Olives, Pitted Green Olives, Green Olives Stuffed with Pimento Pasta and Green Gordal Olives. Crespo Olives allow you to add Mediterranean flavour to your favourite dishes such as pizza, pasta and salads.
Pouches
With no liquid or mess, just great taste, Crespo Olive's 70g pouches are available in four tempting flavours; pitted green olives with herbs & garlic, pitted green olives with chilli peppers, pitted mixed cocktail olives and pitted dry black olives with herbs. The fuss-free pouches are perfect for snacking on and can be taken on days out, picnics and to work, helping you to get through the day hunger-free.
Crespo Olives are available from major stockists nationwide including Tesco, Waitrose, and Ocado, as well as from independents.
Average retail price for jars: £1.49 and pouches £1.00
*IRI 52 w/e 27.04.19.
For more information visit www.crespo-olives.co.uk or www.facebook.com/CrespoOlivesUK