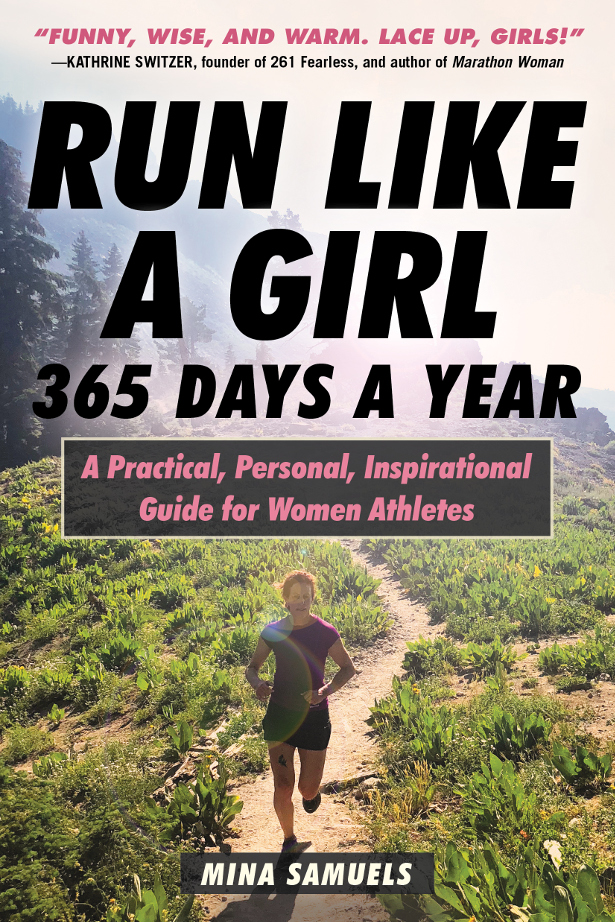 No matter how hard it is to get out the door, it's on the road that we meet our strengths and weaknesses, have the space to contemplate our hopes and dreams and ultimately find what makes us happy. Not every workout is an epiphany. Instead, each time out on the road—no matter how much of a battle it was to get there—is an exercise in getting to know ourselves a little bit better.
For women who draw even a portion of their strength from being active, Run Like a Girl 365 Days a Year serves as a Book of Days. It's practical, inspirational, and personal, with a dash of the existential and neurotic, it's a fresh take on the popular thought-a-day books, geared toward women athletes. Containing 365 entries for a full year of running inspiration, Run like a Girl 365 Days a Year revels in the joys we discover as we greet our athletic selves each new day, and confront the obstacles thrown in our way by the world, by our bodies and, most importantly, by our minds. Some of the topics include balance, body image, the battle of the sexes, sisterhood, and aging.
Light-hearted, honest, and authentic, Run Like a Girl 365 Days a Year is an inspiring daily reminder of every woman's strength and potential.
Mina Samuels is a writer, performer and editor, and in a previous incarnation, a litigation lawyer and human rights advocate. Her books include Run Like A Girl 365 Days A Year: A Practical, Personal, Inspirational Guide for Women Athletes; Run Like A Girl: How Strong Women Make Happy Lives, and a novel, The Queen of Cups. She has also written and performed two solo shows and written a ensemble play, Because I Am Your Queen. When she is not writing she might be off running over hill and dale, biking, cross-country skiing, tri-ing, yoga-ing, rock climbing, kayaking, snowshoeing, or hiking in far off places. www.minasamuels.com To purchase the book, go to Amazon.com.