STEAM CLIP™ Improves an Existing Solution! This makes for a very practical Christmas Stocking Filler. www.steamcliptravel.com
About STEAM CLIP™
BUY In the UK on Amazon with this link
In the USA www.steamcliptravel.com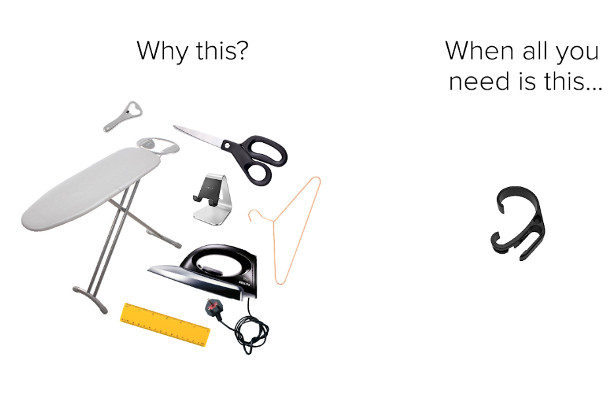 Improving an Existing Solution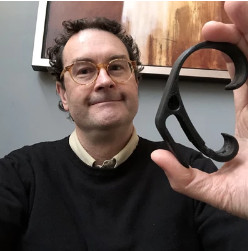 FACEBOOK | TWITTER | INSTAGRAM
For many years, savvy travelers have used the steam in hotel showers to relax wrinkles from clothes. This not only saves valuable time but also means you can bypass the bulky, dirty iron (assuming the hotel provides one.)
The Problem
This tried and true, pro tip for easier travel works great until you're presented with those awkward hotel hangers, like the extra small micro-hook, or worse yet, the dreaded ball-top. Hotel hangers are designed only for the hotel closet – no steaming with those!
Even with a regular hanger, it can be hard to find a good place close to the shower steam, especially in a shower with a glass wall or a thick shower door. Improvising usually means dropping your clothes in a puddle of water.
Solving the Problem with STEAM CLIP™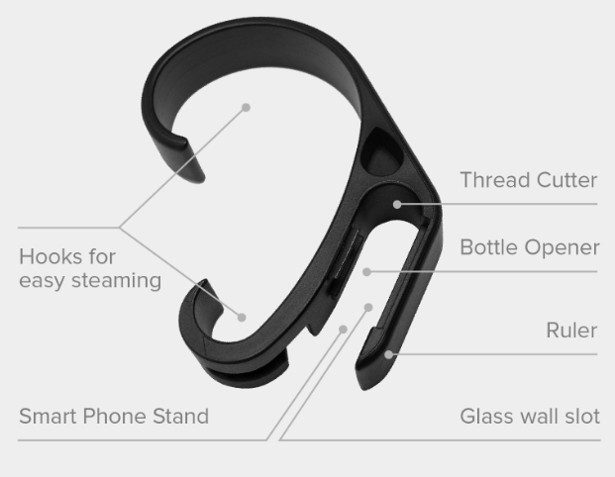 Invented by a frequent flier, STEAM CLIP™ was created to solve common obstacles when steaming in hotels. STEAM CLIP™ is the only travel tool in the world that's designed from the ground up especially for steaming clothes in a wide variety of hotels.
Use STEAM CLIP™ to hang all three hotel hangers: the regular hook, the micro hook and even the dreaded ball-top. Also STEAM CLIP works in all common shower types: the rod & curtain, the glass wall (found across Europe) and even thick shower walls & doors.
With STEAM CLIP™ pro-travelers will easily and conveniently use the hotel shower to save time and steam wrinkles – even with the awkward hotel hangers and in nearly every single type of shower.
Taking it to the Next Level: It's also a Multi-tool!
STEAM CLIP™ Multi-tool features
+ Bottle opener + Thread & tag cutter
+ Smartphone stand + Ruler
Additional STEAM CLIP™ functions
+ Use to keep purse or jacket off bathroom floor in airport
+ Utility hook over doors & closets in the hotel room
+ Extra hook around the house
+ What a great gift idea!
A travel pro's bag is valuable real estate. Every travel essential must over-perform to earn a space in your travel bag. STEAM CLIP™ takes it to the next level as a multi-tool for hotel room survival.
Go to www.steamcliptravel.com for more information & how to get one.
STEAM CLIP™ is Made in the USA & Patented.
BUY In the UK on Amazon with this link