JUDY MURRAY, JAMIE LAING AND ROMAN KEMP FACE EACH OTHER OFF IN TENNIS STRAWBERRIES AND CREAM CAMPAIGN
Elmea serves up three famous faces to front new campaign, encouraging the nation to #DoMoreThanPour this tennis season
Hilarious new recipe series inspired by Wimbledon's signature dessert stars Judy Murray, Jamie Laing and Roman Kemp
Elmlea's #DoMoreThanPour tutorials will run until Monday 15thJuly 2019 across social media. To view or embed videos, see links here:
As the nation gears up for the biggest fortnight in tennis, Elmlea has teamed up with three famous faces to serve up a fun new series of tennis-inspired strawberries and cream recipes.
The Wimbledon tournament consumes more than 23 tonnes of strawberries and 7,000 litres of cream every year, with millions more recreating the signature dessert at home. This year, the tradition has been given a fun new face as tennis favourite, Judy Murray, TV star Jamie Laing and Radio DJ, Roman Kemp, team up with Elmlea to call on Brits to #DoMoreThanPour.
Perfect for pouring, whipping and cooking, Elmlea is a deliciously creamy alternative to traditional cream and stays fresher for longer once opened. It's the ideal partner for strawberries, and a long-lasting fridge essential to add to sweet or savoury dishes all year long.
The #DoMoreThanPour recipe series sees each celebrity take on a unique recipe challenge in a tutorial-based video that is set to help people at home create strawberry and cream showstoppers that take the much-loved tennis tradition to the next level.
The tasty treats on show include including a deliciously creamy no-bake cheesecake, a tasty strawberry, goats' cheese and balsamic pizza, and, of course, a twist on a classic an Eton mess. The celebrity trio will go head to head as Wimbledon approaches, showcasing their skills in the kitchen and asking viewers to get involved by voting for their favourite summer serve on social media, using dedicated hashtags.
Commenting on her involvement, Judy Murray said: "The classic combination of strawberries and cream is one of my favourite things about summer and the grass tennis season, but there is always room to be more creative in the kitchen as well as on the court, and that's where my no-bake cheesecake comes in. With its creamy taste and velvety texture, it's an absolute winner with my family."
Jamie Laing added: "#DoMoreThanPour is about combining two great British passions – tennis and cooking. For me, it is about having the right ingredients in the fridge to experiment, try something new and create delicious dishes that bring people together. A surprisingly different dish, my strawberries and cream pizza does exactly that!"
Radio host,Roman Kemp said:"From mixing tracks to mixing bowls! What this challenge has shown me is that you can create something truly special with the simplest of ingredients. If I can #DoMoreThanPour and create a truly mouth-watering Eton mess, anyone can."
Steven Hermiston from Elmlea concluded: "We all love the traditional serve of strawberries and cream, but every now and again it's fun to push the limits of our kitchen creativity that little bit further. That's why we're challenging people to vote for their favourite celebrity serve and get involved themselves. Strawberries and Elmlea take centre court… The rest is up to you!"
To vote for your favourite celebrity serve, use the hashtags #TeamJudy, #TeamJamie, #TeamRoman and #DoMoreThanPour. Keep a close eye on who's winning by following Elmlea's Facebookand Instagrampages.
Elmlea is a rich and creamy dairy alternative that stays fresher for longer, it's suitable for vegetarians and can be poured, whipped or cooked with, dependent on the dish. Elmlea is available in single, double and lights – perfect for to swirl into soup, whip up for a pudding, or spoon over pasta for a deliciously creamy sauce.
Elmlea Double (RRP £1.10) and Elmlea Single (RRP 95p)are available to buy from UK supermarkets in the dairy aisle.
BurgerFit: Eat Burgers. Be Healthy. Paperback – 7 Jun 2019 by Alane Boyd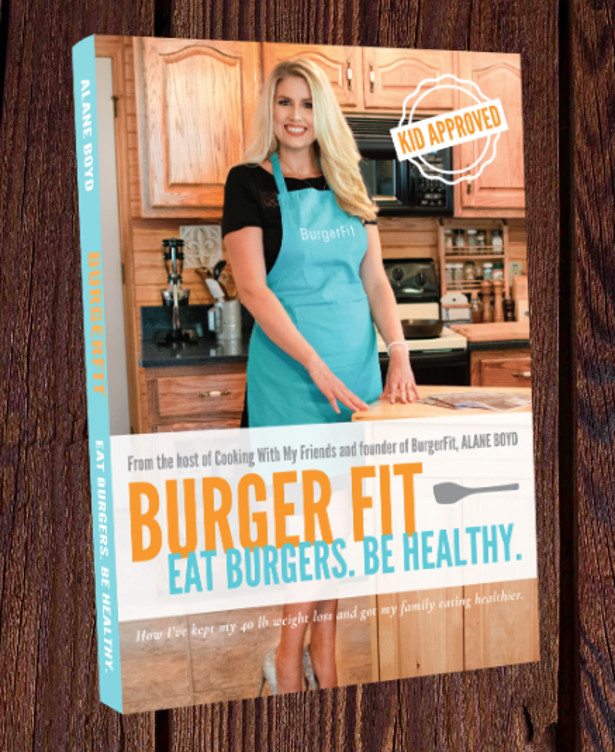 FACEBOOK | INSTAGRAM | YOUTUBE | LINKEDIN
BurgerFit: Eat Burgers. Be Healthy. Paperback – 7 Jun 2019
by Alane Boyd (Author), Andrea Moran (Editor), Carey Workman (Foreword)
Playing rugby is a huge calorie burner and you need to make sure you are getting a balance of protien and fiber. It is easy to get your balance with BurgerFit burgers. BurgerFit burgers are ground meat burgers with vegetables in them to get everyone eating healthier! BurgerFit burgers can be made with any type of ground meat: beef, turkey, chicken, lamb, pork, etc. Veggies include a wide range from peas and cauliflower to radishes and beets.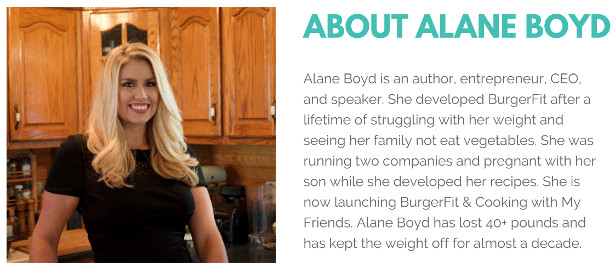 Millions of people have lost weight and changed their lives by switching to a Whole Foods diet. Alane Boyd is one of them. A busy serial entrepreneur, mother and wife, Alane lost 40 pounds by incorporating more vegetables into her diet and removing heavily processed carbohydrates. But as her diet changed, her family wasn't thrilled so she created BurgerFit, which included the vegetables she ate into the burgers her family loved. Without her family even realizing it, they were eating peas, cabbage, carrots, broccoli, etc and they were loving it!The BurgerFit Cookbook features:Recipes are made of ground meat and vegetables. These burgers are only vegetarian or vegan if you want to make them that way!Recipes are perfect getting you, your family, or your friends eating more vegetablesToddler approved recipes Recipes are as easy as making burgers, most of which can be made in 30 minutes or lessCreative, delicious burgers using widely-available ingredients found in any grocery storeAlane's favorite burger hacks, designed to maximize the flavor of your burgers Whether you're are looking for a healthier way to eat, trying to get your kids or family to eat more vegetables, or just looking for some healthy, fast and easy recipes to try, this collection is a must-have for you.
See more and buy at :- Amazon
The Barbarians complete the line-up at the inaugural RugbyX event
The Barbarians were today announced as the final competing men's team at RugbyX, the international rugby union tournament which will take place at The O2, London, on 29th October 2019. RugbyX is a new, World Rugby and RFU approved format which sees international Sevens teams from Argentina, England, USA, France and Ireland competing in a single-day tournament format.
www.ticketmaster.co.uk/barbarians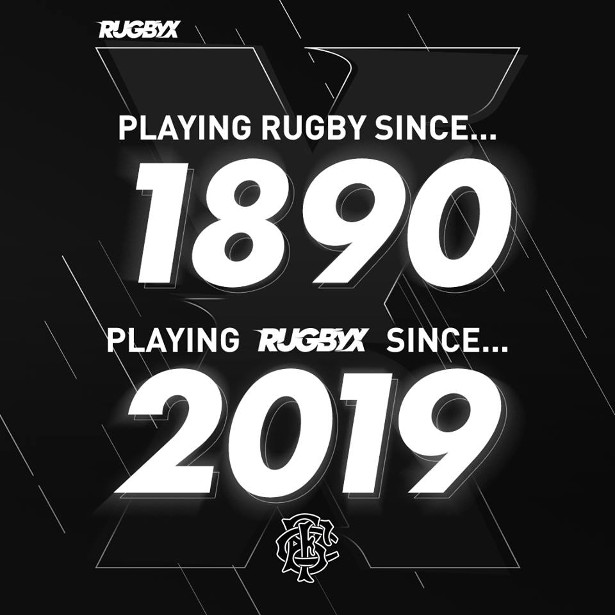 RugbyX will be played under existing rugby union laws in respect of foul play and breakdown penalties, but will include some law-trial adaptations in order to encourage simple and fast gameplay, including:
5 players per team
Matches to last 10 minutes with no half time
No line outs – quick throws to be taken by a substitute from the team in possession
No conversions
Announcing the participation of the Barbarians, Ben Ryan, Technical Director of RugbyX, said: "RugbyX is bringing world leading international Sevens rugby teams into Europe's number one entertainment destination – The O2 arena – for an adapted form of the game we love. RugbyX will provide new and existing fans with an opportunity to support their national team in a brand new rugby environment.
"At RugbyX we are looking to instil some key principles with this new format of the game which consist of teamwork, participation and inclusion. These values are the fundamentals of the Barbarians' existence so to have them participate at RugbyX is just brilliant. Additionally, the wealth of experience and talent that the Barbarians have to select from will make them one of the strongest competitors at The O2 in October."
John Spencer, Chairman of Barbarian FC, commented: "Since our foundation in 1890, the Barbarians have been committed to combining the best of attacking rugby with the traditions of enjoyment and sportsmanship for which our club and our sport is famous throughout the world. We are delighted to bring those traditions to this most innovative format of rugby at The O2 arena in London. We have had success in the Sevens game previously, with wins at the Hong Kong Sevens and Middlesex Sevens amongst the Barbarians past honours. We look forward to facing the world's leading international sevens teams in this new fast-paced, five vs. five format of the game we love."
Tickets are available for afternoon (16:00 – 18:00) & evening (20:30 – 22:30) sessions via Ticketmaster and AXS
The Barbarians return to Twickenham to face Fiji in November. Tickets on sale now for first international to be held in the UK after Rugby World Cup www.ticketmaster.co.uk/barbarians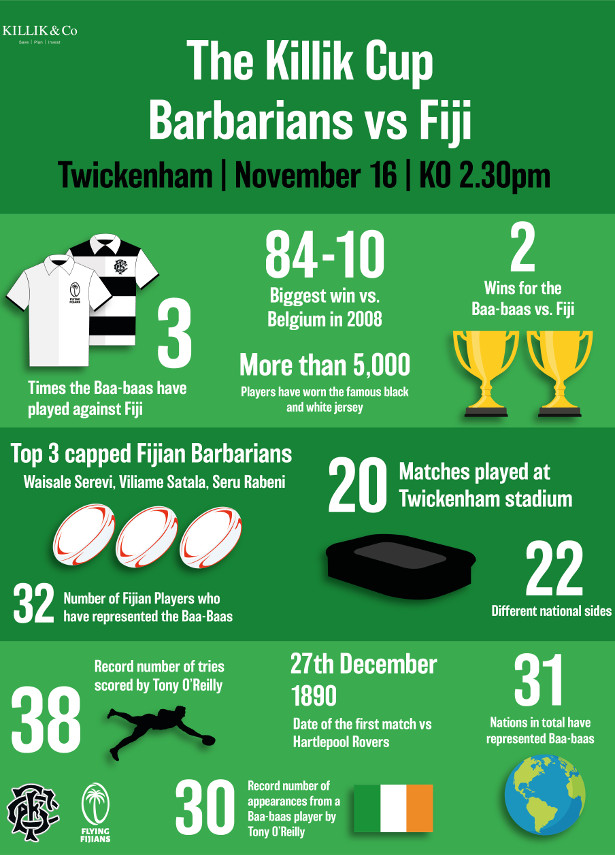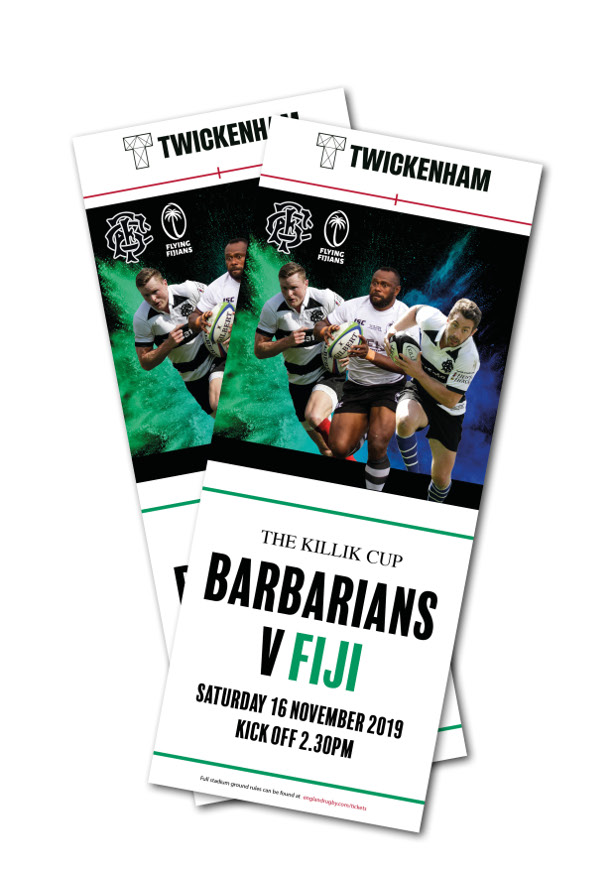 The Barbarians return to Twickenham to face Fiji in November
Tickets on sale now for first international to be held in the UK after Rugby World Cup
London, UK – The Barbarians have today announced that they will return to Twickenham Stadium on Saturday 16th November to face Fiji, in the first international rugby match to be staged in the UK following the 2019 Rugby World Cup.
Tickets are on general sale now from www.ticketmaster.co.uk/barbarians with a special early bird offer and 50% off top price adult tickets for a limited time only.
In the only Autumn International of 2019 to be played at Twickenham, the Barbarians will contest Fiji for the Killik Cup just two weeks after the 2019 Rugby World Cup final, presenting UK fans in the grip of rugby fever with a golden opportunity to experience top-class international action at the home of English Rugby.
The Barbarians, affectionately known as the world's most famous rugby club, are renowned for their attacking flair and entertaining style and will meet a Fiji Airways Flying Fijian team also synonymous with fast-paced, thrilling rugby.
Across their 129-year history, the Barbarians shirt has been worn by more than 5,000 players from over 30 different nations, including sporting legends such as Jonah Lomu, Brian O'Driscoll, Bryan Habana and England's 2003 Rugby World Cup winning captain, Martin Johnson.
Fans can expect to see a number of this year's Rugby World Cup stars pulling on the famous black and white shirt to play a Fiji team containing some of the most skilled players in the game.
The last time the two teams met at Twickenham, in November 2013, more than 68,000 fans were treated to a mouth-watering spectacle of running rugby, with the Barbarians stealing the show in an electric 43-19 win.
This year's fixture is not to be missed, with a bumper crowd expected to fill Twickenham again for their first taste of post-Rugby World Cup action.
Legendary former Ireland captain Brian O'Driscoll, who played for the Barbarians on three occasions, commented, "To be invited to play for the club is special. Flair, courage, spirit and passion spring to mind. The shirt has been worn by some of the greatest players who have played the game.
"It's about enjoying the camaraderie of the game and playing attacking, adventurous rugby, without the pressure of having to win."
Fiji Airways Flying Fijians head coach, John McKee, commented, "We are honoured to be invited to play the Barbarians at Twickenham, six years since our last encounter in 2013.
"The team always looks forward to playing at one of the most prestigious stadiums in the world and especially against a club steeped in so much history.
"The Baa-Baas style is somewhat similar to the Flying Fijians and the way we love to play. Fans can expect an exhilarating and fast-flowing match on the day."
Tickets are on general sale now www.ticketmaster.co.uk/barbarians with a special early bird ticket offer available for a limited time only.
Save 50% on top priced adult tickets from as little as £20 – Kids £15 – Buy Now! Booking fees apply.
KITCHEN TAP DESIGN GOES BACK TO BLACK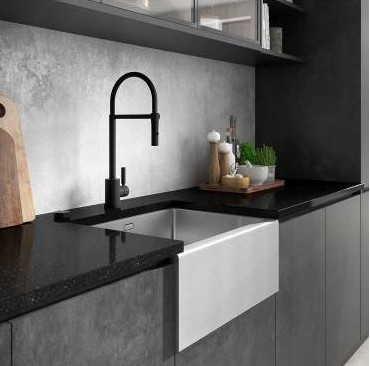 9 Atlas Professional Matt Black Swich Steel Belfast
Abode Atlas Professional Single Lever is just one of the best-selling kitchen taps available in matt black, pictured here with Abode Swich in the same finish to match.
With matt black taps being one of the hottest trends in kitchen design, creating a sleek, sophisticated and modern impression with this must-have look is now simpler than ever, with Abode adding this popular finish across even more of its ranges.
Giving the kitchen a fresh, edgy and different appeal, matt black adds a sense of industrial cool to the contemporary kitchen, making this one finish that is far from going out of fashion.
Stylish and simple, much of the popularity of matt black is due to its sheer versatility, tying in with a range of materials and finishes and turning the sink area into a focal point of the kitchen.
Responding to growing demand to this on-trend finish, Abode now offers its stunning matt black finish across several of its best-selling tap ranges, giving consumers even greater style choices, even when opting for the latest filtered and steaming hot water technology for their kitchen.
Not to be outdone, the innovative and award winning Abode Swich water filter diverter, which converts any kitchen tap into a filtered water tap, can now also be chosen in matt black, proving there are absolutely no style restrictions in the kitchen.
Moroccan Memories…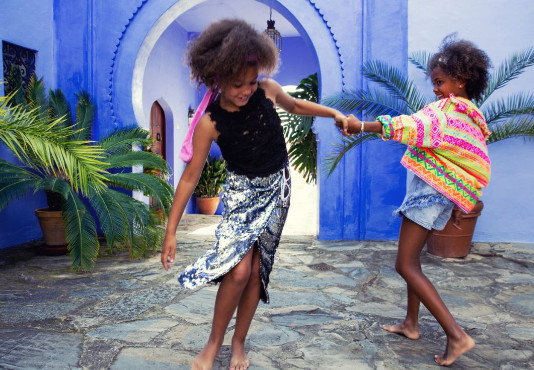 MOROCCAN MEMORIES exclusively for Mocha Magazine.
Thank you so much to all of the brands who supported us on this project we cannot thank you enough.
Credits:
Photographer: Julia Roder @julia.roder.kids
Stylist: Kate Hill @kate_e_hill at @AlegreMedia
Models: Rocio and Paola
Brands: Molo, Rebel Republic, BYALONA, Alison Varley, Bershka, Zara, Custom Alegre Media, Liberated Folk.
Location: Plaza de la Luna, Marbella, Spain
The Baby Show comes to London – bigger and better than ever before!
Friday 18th – Sunday 20th October – Olympia London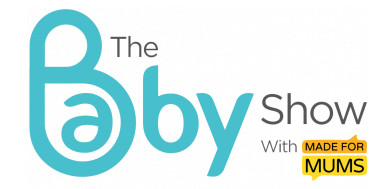 The biggest baby event of the year – The Baby Show, with MadeForMums, is coming to Olympia London from Friday 18th until Sunday 20th October. Complete with fantastic show offers, over 200 exhibitors, an abundance of expert advice and the opportunity to try before you buy, it is the must-attend show for all new and expectant parents. And it promises one of its best line-ups yet with an amazing collection of experts and parenting insight from the likes of Loose Women favourite, Stacey Solomon, star and author of Happy Mum, Happy Baby, Giovanna Fletcher, TOWIE star, Mario Falcone who recently became a father for the first time and, fitness fanatic, founder of YogaBlitz and reality TV star, Casey Batchelor who will be talking all things body after baby!
Zoe Bonser, Show Director says: "The Baby Show has been tried, tested and trusted for over 17 years, and is the number one destination for those who are celebrating the exciting news that they are pregnant or new parents. Knowing what to buy when you're just starting that parenting journey can be so difficult, but we have the UK's best baby brands and boutique businesses all in one place saving you time – and money – as you shop for your new arrival. From the essentials to the little luxuries, we will make sure you are spoilt for choice and support you on your journey every step of the way. We've also got an amazing line-up of speakers with top TV stars sharing their intimate experiences, to the most respected parenting experts."
As well as aisles of fantastic retailers selling everything from buggies to bouncers, cribs to car seats, there will be product demonstrations from industry experts and fabulous show offers. For those unsure about which buggy they should buy – one of the biggest investments a new parent will ever make – the MadeForMums buggy testing track is an essential stop, where you can give your favourite strollers a test-drive before you make that big decision.
And to make your lives easier, parenting club, Emma's Diary will be hosting a Shop & Drop and Collect-by-Car service so you can drop things off as you go, leaving your hands free for more shopping!
Leading brands showcasing at Olympia include iCandy, Bugaboo, Lindex, Silvercross, Mamas & Papas, mothercare, Tommee Tippee, Milton and Stokke® to name a few. Meanwhile, there will be a number of new, boutique brands taking to the show for the first time such as baby fashion brand, Pickle, Totter + Tumble who make practical memory foam play mats, nursery lighting experts, Simple & Modern, weaning bib, Bibado plus many more!
The Live Stage with MadeForMums will host informative expert talks from the UK's best baby experts as well as exclusive chats with celebrity parents. This includes mum of three, Giovanna Fletcher, author, podcast host and mummy influencer, TV presenter and singer, Stacey Solomon, fresh from giving birth to her third son, Rex, reality TV star and founder of YogaBlitz, Casey Batchelor, and TOWIE star and new dad, Mario Falcone who will all be sharing their parenting journeys.
Meanwhile, advice will come from sleep expert, Lucy Shrimpton, The Sleep Nanny®, nutritionist and weaning expert, Charlotte Stirling-Reed, new for this year – hypnobirthing expert, Kemi Johnson, breastfeeding expert to the stars, Clare Byam-Cook, birth specialist and author of The Positive Birth Book, Milli Hill, infant learning expert, Dr. Robert Titzer and lactation consultant Vanessa Christie. There will also be First Aid demonstrations held throughout the show where new parents can learn potentially life-saving skills including how to deal with a baby or child that is choking, suffers burns or has a febrile seizure.
The Baby Show understands that shopping with a bump or baby in tow can be a challenge and that's why they offer excellent facilities including the Tommee Tippee Feeding Area which has plenty of food for your baby, plus a quiet breastfeeding area with comfortable seating. Lidl's Lupilu Baby Changing Area provides a clean, safe environment to change your baby with complimentary nappies, wipes and products.
The show will have an array of exciting new product launches and innovations to announce soon so watch this space!
The Baby Show, with MadeForMums, will take place at Olympia London Friday 18th until Sunday 20th October 2019. For more information visit www.thebabyshow.co.uk/olympia.
The advanced ticket price is £14.70pp* across the three days, while on-the-door tickets cost £20pp.
Opening Times
Friday 18th October – 10am – 5.30pm
Saturday 19th October – 10am – 5.30pm
Sunday 20th October – 10am – 5.30pm
PRIDE 'FIRST' FOR RUGBY LEAGUE IN WEST YORKSHIRE HOME OF KEIGHLEY COUGARS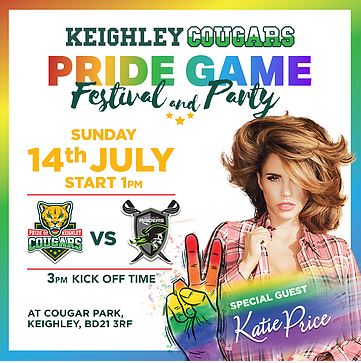 Rugby League's Keighley Cougars are bringing a festival vibe to a July match day with their first ever PRIDE game, celebrating the movement's 50th anniversary and supporting the fight against homophobia. The Cougars will sport a specially-designed PRIDE kit chosen by their supporters for a League One fixture in what the club believes is a first for the Rugby Football League (RFL) in the UK.
The club's owners are confident the colourful PRIDE party they have organised around the match will rekindle the Cougarmania which helped sweep the team to glory back in the early 1990s.
Co-owner Ryan O'Neill and his Brazillian husband Kaue Garcia will be joined by special guests including former glamour model Katie Price for the PRIDE Party & Festival, RFL's first-ever event of this kind in the UK.
Ryan, son of Cougarmania founder Mick O'Neill who is back in the driving seat at the club, said: "This will be a real celebration for our loyal supporters and volunteers and a party to put the club back on the map. We want to show our community that everyone is welcome at Cougar Park, and to share the passion we have for the club which has been through some tough times.
"We plan to put the club at the heart of our Keighley community and our RFL family, making it as accessible, inclusive and fun as possible. We want to be the club to watch, the one challenging perceptions of the sport, and the one that sets the standards and gets everyone talking like Cougarmania did 30 years ago."
David Connor, RFL equality and diversity lead said: "Rugby League has been breaking down social barriers for more than a hundred years and this is another important milestone. We pride ourselves on genuinely being a sport for all and Keighley are to be congratulated for actively demonstrating the inclusivity of our game.
"Equality of aspiration, access and opportunity is vital to the future of Rugby League. Our sport needs to address all forms of inclusion and diversity – ethnicity, sex, gender, disabilities, sexual orientation – together and Keighley are making an important contribution to this."
Former glamour model Katie Price, who this month relaunched her music career, will headline the PRIDE Party & Festival on 14 July when a vibrant line-up of entertainers will add more than a touch of sparkle to Cougar's clash with Welsh Raiders at Cougar Park.
"The PRIDE event is the perfect showcase for the club's newly-refurbished hospitality areas including the VIP bar, the Hall of Fame urban bar, and the President's Suite," added Ryan, who is proud to be part of the team hoping to bring Rugby League glory back to their hometown.
"The PRIDE festival will be another milestone in the history of our team, our town and our beloved sport. We're sending a clear message in support of the movement to kick discrimination out of sport and we're inviting like-minded people in our community and beyond to stand with us on the day," he said.
The Keighley Cougars PRIDE Game Party & Festival is on Sunday 14 July, from 1pm until late. The match against the Welsh Raiders from Llanelli starts at 3pm, with a pre-match performance by Katie Price of her new single, Hurricane.
Tickets for the festival are £10, concessions £5 and children under 14 are free. This includes entertainers, BBQ, food stalls and live music. Tickets are available from the website https://www.cougarpark.co.uk/event-info/cougar-pride
Tickets for the VIP bar where guests will mingle with Katie Price are £35 (Prosecco with Price). Tickets for Sunday Lunch with Katie Price in the President's Suite are £50. Tickets are available online https://www.cougarmania.co.uk/eventsbooking. Alternatively, please contact the Keighley Cougars Events Team for further information and to reserve your place: email info@cougarmania.co.uk or call 01535 606044.
Keighley Cougar PRIDE shirts (£35) and socks (£5) can be purchased from the club's website. www.cougarmania.co.uk/merchandise
Be creative and Capture Those Dreams to Win a PELI Air 1535 Case!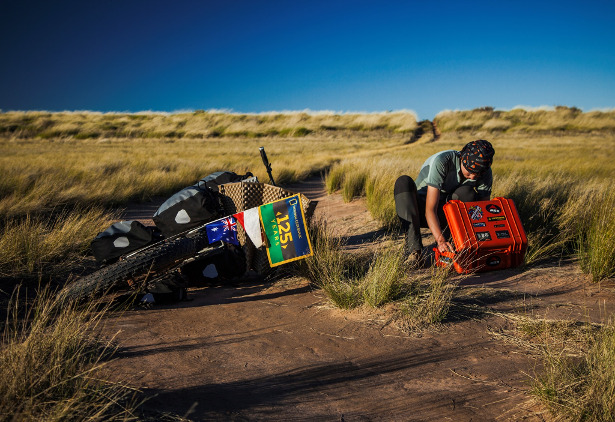 FACEBOOK | TWITTER | INSTAGRAM | YOUTUBE | LINKEDIN
This year again, Peli launches the 14th edition of its International Photo Contest
From July 1st to August 31st 2019
Barcelona – July 2019 – Peli™ Products, the global leader in the design and manufacture of virtually indestructible cases and advanced lighting systems, is excited to announce its legendary Photo Contest for creative amateur and professional photographers who would love to share their adventures with Peli Products. The company started launching its Photo Contest back in year 2006, so now in 2019 it corresponds to its 14th edition of this legendary tradition now.
The competition is open to European residents aged 18 years and over. Peli users are all invited to send their best pictures of Peli products "in action". This is the perfect opportunity to show creativity, talent and love for photography.
Peli wants to support many talented photography lovers and so this year has decided to offer 10 Peli Air 1535 Cases to the most voted winners!
How to Participate?
To enter the contest, participants must upload an original photo showcasing a Peli product in action via the Contest page between the 1 July and 31 August 2019. All details on the Contest page as well as Terms and Conditions are displayed on the Peli Blog and are also accessible through the Notes tab on the official PELI Facebook page.
Capture those Dreams! Share your adventures with Peli Products uploading shots that feature Peli Products in a workplace, in a spectacular location, in an exotic place, in an extraordinary moment or under extreme conditions. Too many dreams captured will not be an issue, contestants are allowed to submit multiple entries.
How to win?
People can vote for their 3 favourit pictures between the 1st and the 10th of September through the Contest page. The 10 most voted photos will be proclaimed Winners of the Peli Photo Contest 2019 and announced on the 12th of September.
Enjoy the 14th edition of the PELI International Photo Contest 2019.
Peli Products' Team wish you the best of luck!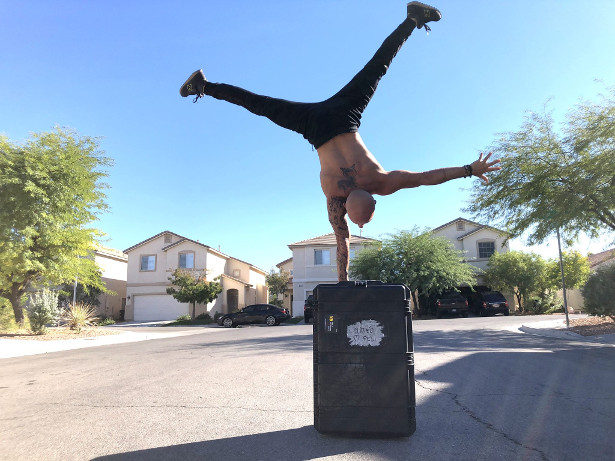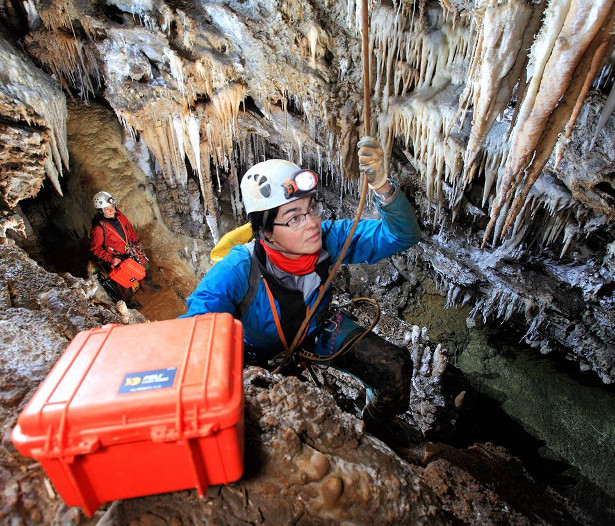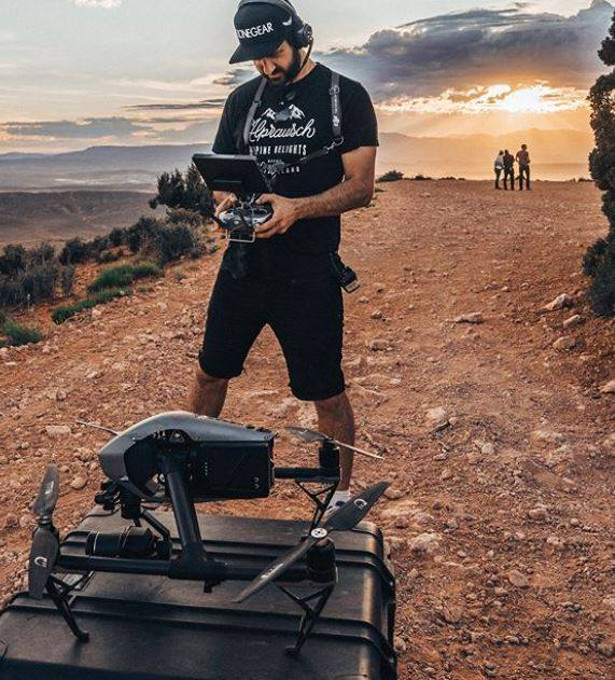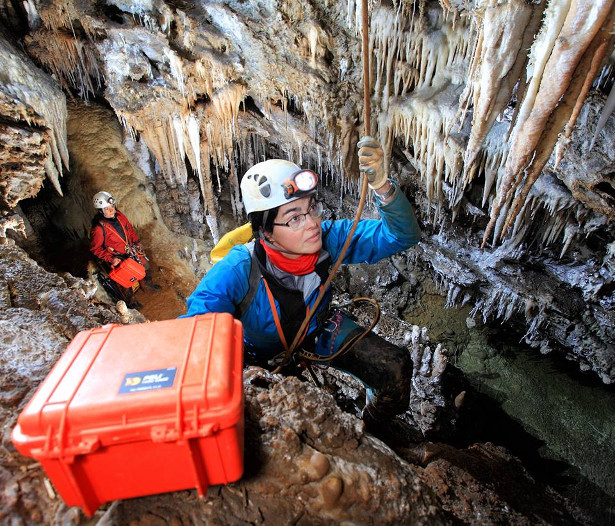 JOIN MILLIONS IN THE WAR AGAINST PLASTIC
Plastic Free July is a global movement led by the Plastic Free Foundation where every July millions of people choose to refuse single-use plastics.

Can you refuse single use plastics throughout July and beyond?
FIND OUT HOW YOU CAN GET INVOLVED HERE
EXCLUSIVE #PLASTICFREEJULY OFFER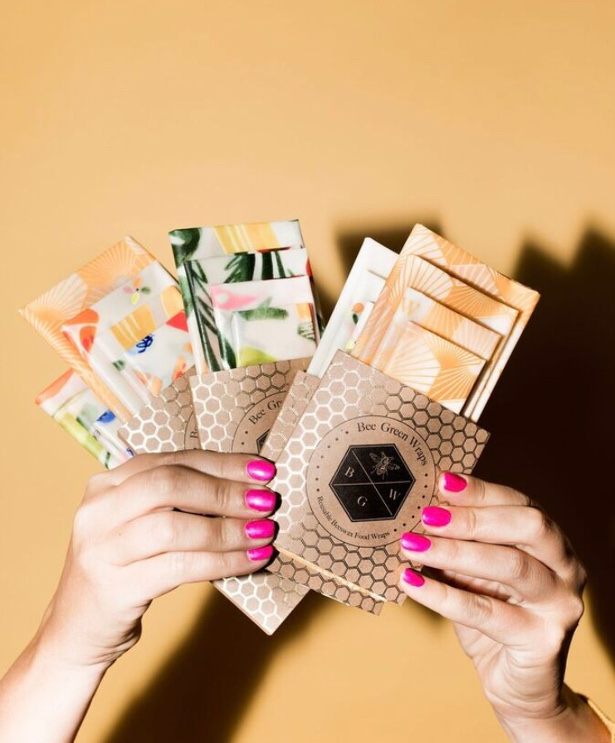 FACEBOOK | TWITTER | INSTAGRAM
To help you on your way to a #plasticfreejuly we have a special offer for you.
Buy 2 family starter packs and get a large wrap FREE OF CHARGE! Just add all 3 items to your basket, pop PLASTICFREEJULY in the discount code box and we will do the rest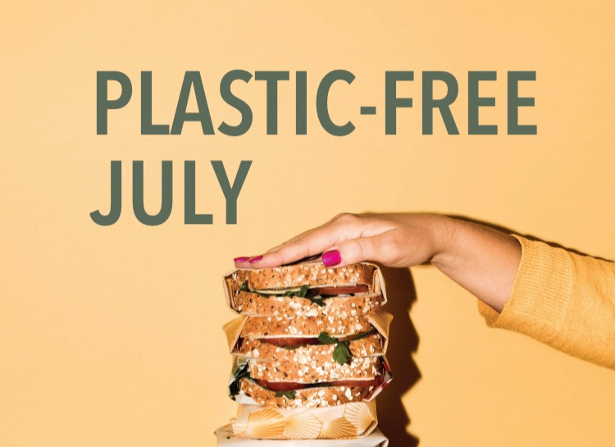 Looking for Inspiration?
Whether you're looking for a few ideas to cut down on your plastic consumption, or are someone fully versed on how to lead a plastic-free life, click here for some inspiration on changes you can make to your lifestyle.
For a demo of how to make a snack pack and other fab ideas for how to use our wraps, check out our video here.
Don't forget
If you haven't see it yet, please tune in to BBC's WAR ON PLASTIC. It's a real eye opener, uncovering the crisis we're facing with the ever growing single-use plastic usage and ways we can get involved in helping to solve it.
Busy Beauty's Body Wipes Help You Get Fresh Fast from head to toe… after a really stimulating rugby game for example!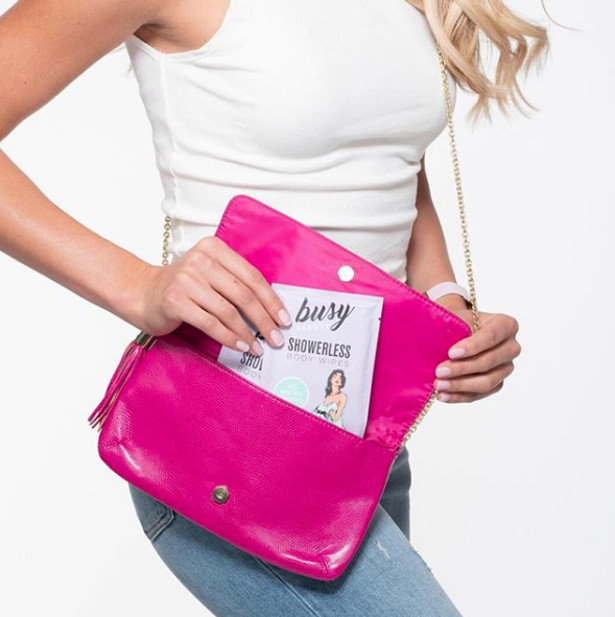 INSTAGRAM | FACEBOOK | PINTEREST
Busy Beauty's Body Wipes Help You Get Fresh Fast
Gigantic Body Wipes. These body wipes are perfect for getting fresh quickly after a rugby match or practice!
The body wipes come in three unique summer scents: peppermint pomelo, kiwano starfruit, and dandelion dragon. Each body wipe is three times bigger and twice as thick as the average baby wipe, making it easy for you to use only one wipe to get clean from head to toe. They're also safe for sensitive skin, vegan, cruelty free, paraben free, and TSA approved.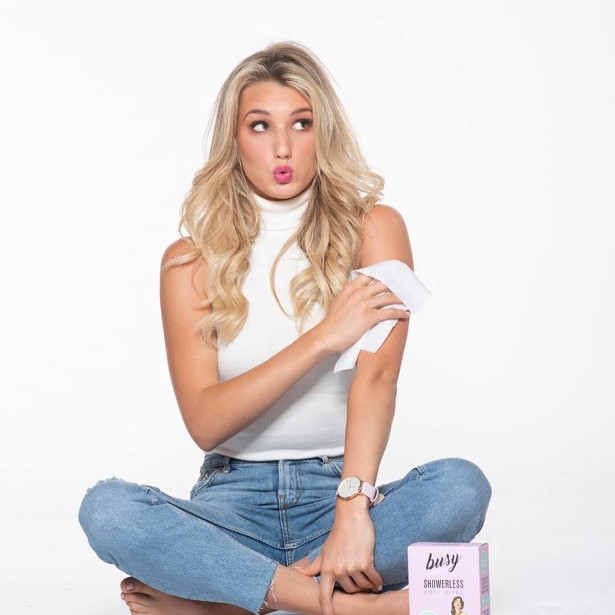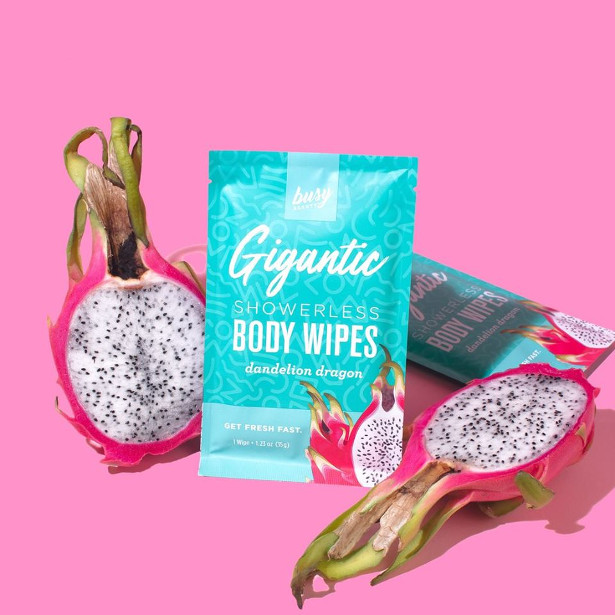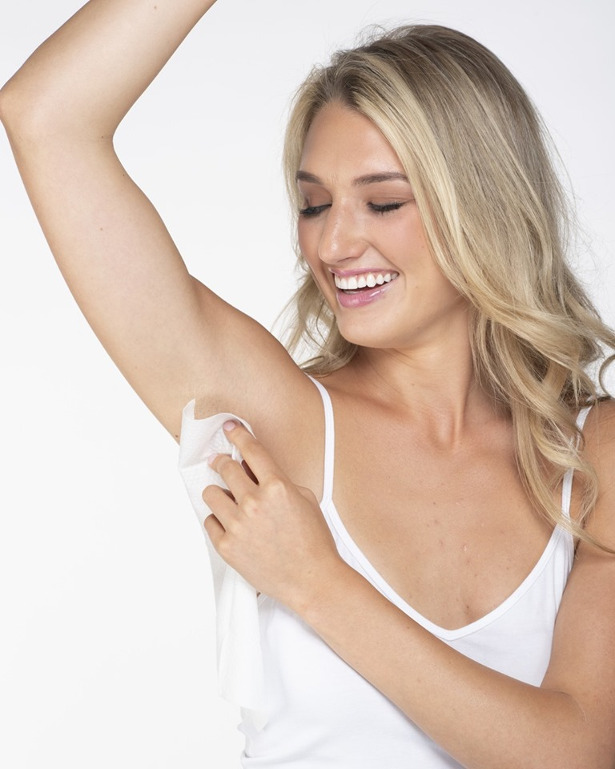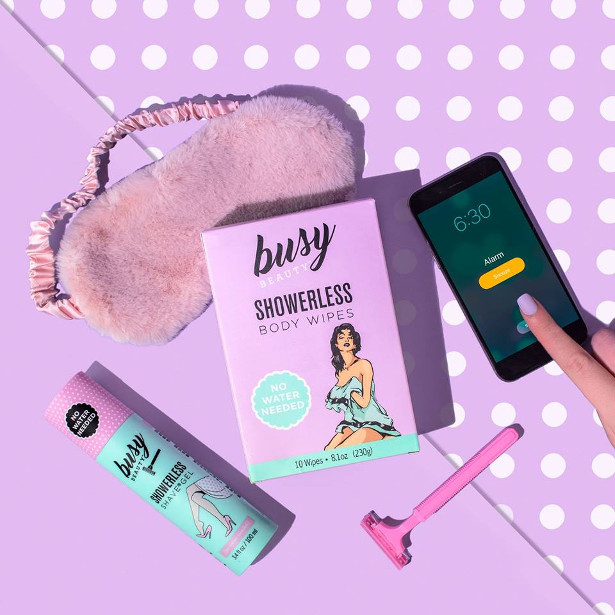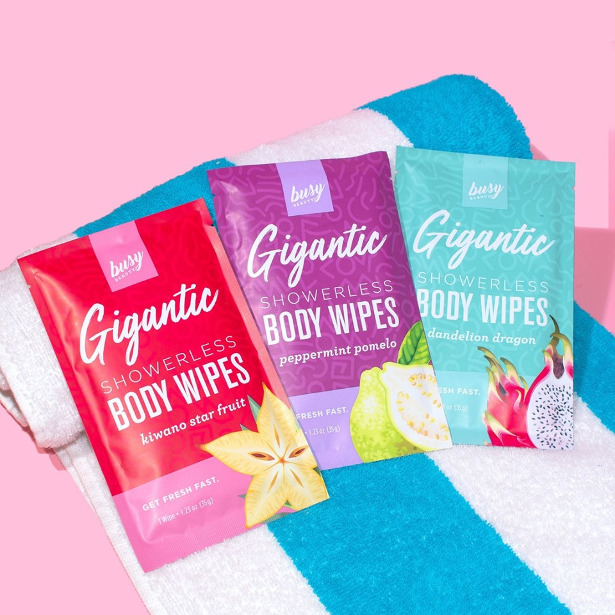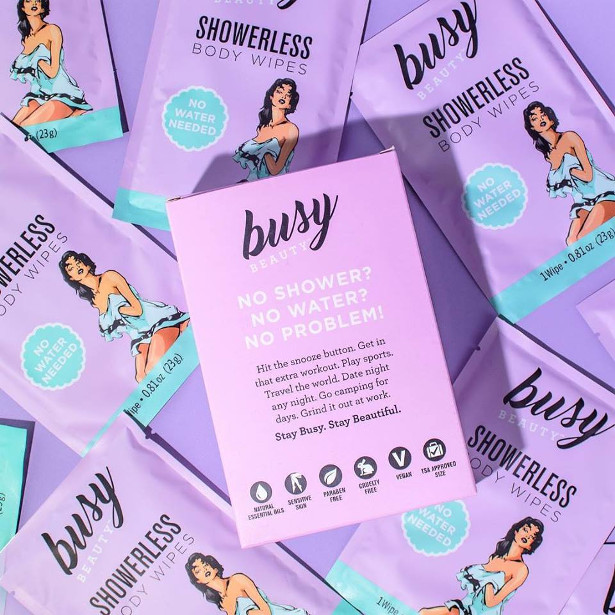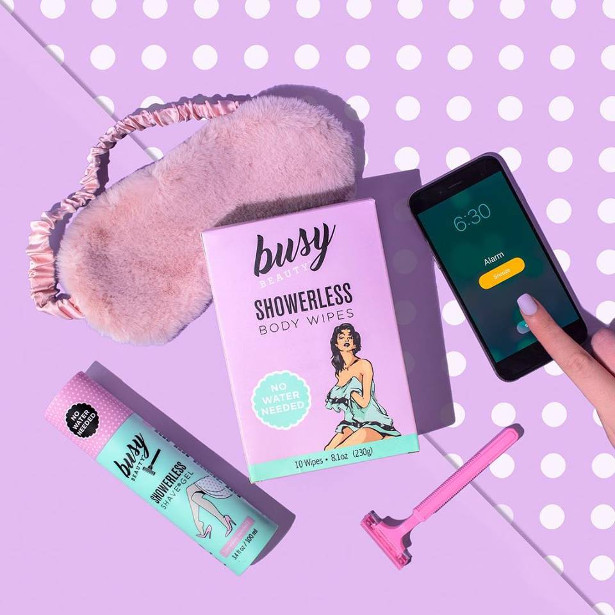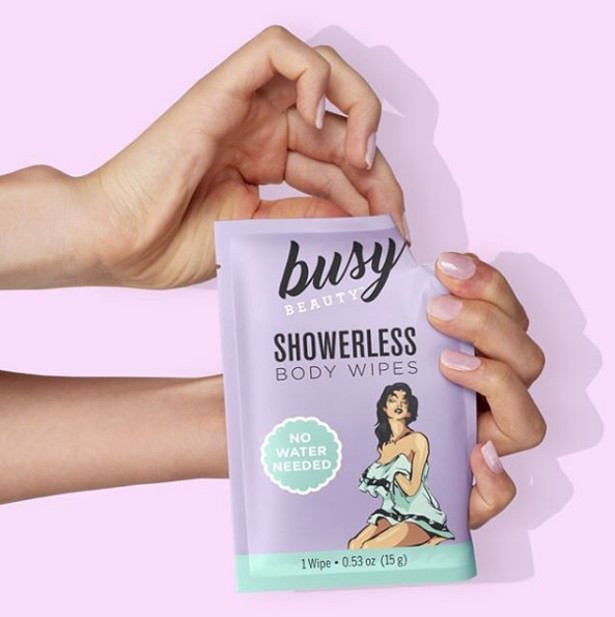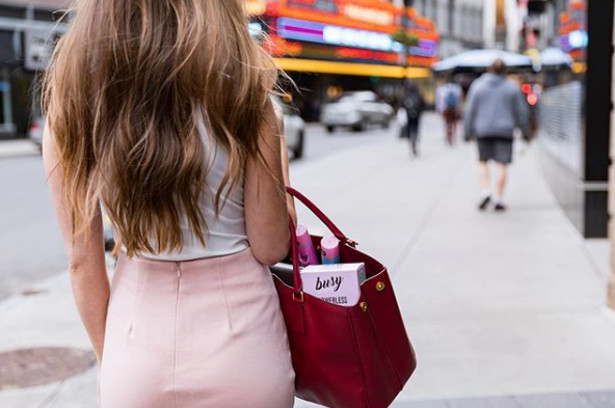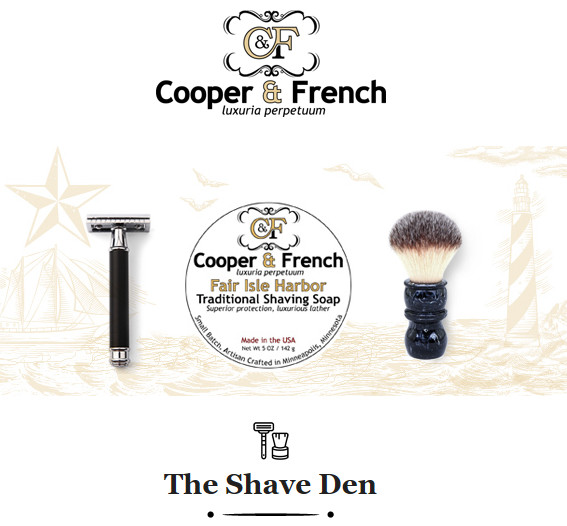 Abundant Natural Health, has introduced an all-new, innovative new range of products that pairs natural, highly concentrated, certified organic magnesium with cucumber extract high in citric acid to aid with a fast-acting, highly concentrated topical Australian-mined magnesium pain relief.
Magnesium is an essential mineral and crucial for a healthy body all year round. It helps to keep blood pressure normal, accelerates muscle recovery, reduces soreness and cramping and even aids sleep. The world-first inclusion of Australian-grown cucumber in the range is what makes these products so unique, allowing the highly concentrated magnesium to penetrate the skin faster and enter the bloodstream where it quickly gets to work.
The range, which includes a Magnesium Gel and Magnesium Spray, uses the powerful exfoliating properties of citric acid to allow for maximum absorption of highly concentrated magnesium, is a bathroom c abinet must-have. The products offer easy application, quick absorption and a non-greasy formula.
Abundant Natural Health Magnesium Body Pain Relief is available in a Gel 80ml (RRP $22.99) and Spray 90ml (RRP $24.99) from leading pharmacies nationally.
PortaScent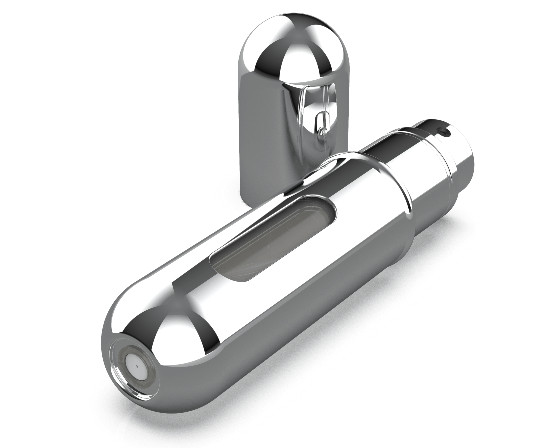 PortaScent is the ingenious travel size perfume atomiser spray bottle with a difference! The perfect solution for traveling with your favourite fragrances, essential oils and aftershaves. This refillable perfume spray has pump-to-fill technology for spill free refilling in seconds, which ensures not a drop of your favourite fragrance is lost. Not to mention the additional pour in option for splash fragrances, it makes a fantastic gift idea for a fresh spritz of perfume or aftershave when you are on the go all day.
Air travel approved to fit seamlessly into your carry-on luggage, wave goodbye to clunky oversized perfume bottles in hefty glass bottles and 150ml in size, which makes them totally impractical for travel. Thanks to the creators of the PortaScent this is no longer the case, the travel perfume atomiser bottle from Aydya. Saving you time, space and money in your suitcase, leaving you that little extra space in your luggage allowance.
Made of sturdy aluminium shell which keeps up with the demand of a hectic lifestyle, leak-proof, hardwearing, lightweight and glass free. Not just a must have travel accessory for those long haul journey's, the PortaScent allows you to keep smelling fresh when you're simply heading from a long day in the office to post work drinks. Discreetly packaged, application is fast and easy, spraying a fine mist for even coverage. It is the perfect refillable perfume bottle for the car, handbag or gym bag for on the go freedom.
Offering up to 120 sprays capacity, the clear window ensures you can keep an eye on just how much of your favourite scent is left before you need to refill. The PortaScent is available in a selection of stunning subtle colours to suit your taste, such as metallic silver, pink, gold or black to name only a few.
The PortaScent Refillable Travel Perfume Atomiser Spray Bottle (Silver, Pink, Gold or Black) is available to buy online for £7.99 from Leakproof.
5, 4, 3, 2, 1… LE TOY VAN MAKES COUNTING FUN!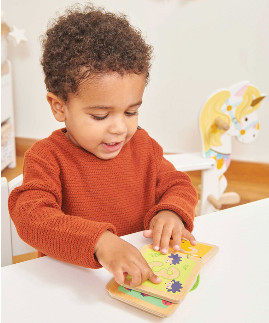 Counting Book – £14.95
Counting books should introduce numbers in a fun and easy way, and Le Toy Van's brightly coloured, little wooden one does just that!
From bumblebees to chicks, and ladybirds to acorns, the Counting Book includes ten unique illustrations, not only teaching the littlest readers how to count from 1 to 10, but also aiding their language development as they guess the picture!
Bound together with hand sewn decorative fabric leaves, this gorgeous book is a wonderful way to spark the imagination of your little one whilst promoting learning through play.
Le Toy Van – letoyvan.com
Loft Urban Green Wall Rack: RRP £14.29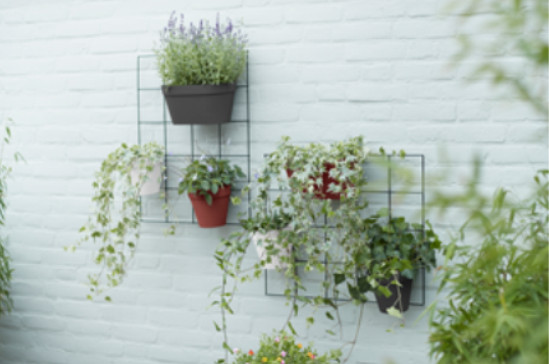 Don't have much outdoor space but still looking to create an urban jungle? The elho loft urban green wall is a playful, customisable vertical garden that lets you create your very own, personalised living wall. Hook plant pots in different sizes and colours to the black wire wall grid and fill the pots with your favourite plants and flowers. These wall planters are perfect for growing herbs or tropical hanging plants.
Loft Urban Frame: RRP £13.79 – £18.99
Create a playful effect with plants at various heights and make sure your most beautiful pot-plant combinations are showcased! There is always space on your patio or balcony for even more green with this elho plant rack for your flowerpots. It comes in two different sizes, and has a weather-resistant coating so can be placed anywhere – indoors or out.
Greenville Bowl: RRP £15.49
Create a centrepiece for your outdoor dining table with a beautiful plant in a Greenville Bowl from elho. The integrated water reservoir makes plant care easy for busy urban gardeners. And what's more, the Greenville Collection is made entirely from plastic production waste using 100% wind power.
Vibia Campana Round RRP £3.99-£26.99
Brighten up a dark corner wtih a trio of Vibia Campana Round to create the perfect backdrop for al fresco entertaining.
Green Basics Collection RRP £0.89-£43.79
Made from recycled plastic using 100% wind power, the Green Basics Collection from elho is the green solution for eco-conscious gardeners. Mix and match pots and planters in different shapes, sizes and colours to transform your outdoor dining area into a green oasis.
Flower Light RRP £41.99
Extend the long Summer nights with the Flower Light from elho. This clever solar light gives you one hour of light at night for every full hour of sun in the day. Also doubles up as a wine cooler.
Brussels Herbs Single RRP £6.99-£8.09
The Brussels Herbs Single from elho is stylish as well as practical. Fresh herbs are a must have for Summer salads and barbecued meats, and they also provide a fragrant decoration for your outdoor table.
Latest and Greatest at Art Curator
July 2019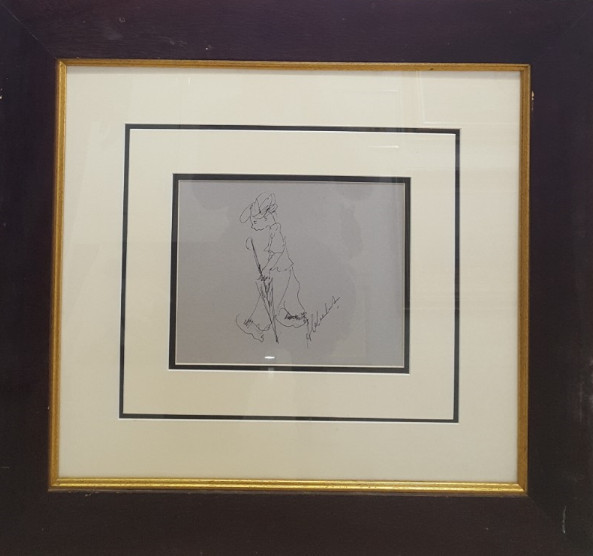 The Art Curator Gallery deals in South African Investment Art, and specializes in the selling & purchasing of South African Old Master Paintings. Please see the most recent additions to our gallery below.
We currently have over 20 Claerhout works on exhibition at the gallery dating back to his first works. Please contact Henry for further information on the collection: news@artcurator.co.za
If you are unable to view all the images please select "View in Browser" at the top of your email.
Art Curator
S4771 – F. Claerhout, Man with Umbrella, Ink, 25cm x 20cm, R5500 or nearest offer
HERE'S WHY YOUR GYM IS BUSIER IN SUMMER THAN IN JANUARY

British adults more likely to exercise in the summer than any other time of the year
1 in 2 are motivated by summer holidays
1 in 5 are being motivated by friends' weddings
Brits are more likely to hit the gym over summer than any other time of year – including January – according to new research.
A survey of 1,000 UK adults by Total Fitness reveals June is the most popular month for working out, with 70% of the UK population saying they are more likely to exercise regularly in this month.
This is more than any other month in the year – including January, despite 49% of the UK population saying they start the year with fitness and exercise related new year's resolutions.*
For more than 1 in 2 (51%), they are more likely to exercise in the warmer months to lose weight before a summer holiday.
While 1 in 5 (20%) say they would be more likely to exercise in preparation for a friend or relative's wedding, so that they look their best for the photos.
As well as these motivating factors, June is also likely to present fewer barriers to exercise, with cold weather (40%) and having less daylight in the evening (21%) being two of the top aspects that put respondents off exercising.
Paul McNicholas, Operations Director at Total Fitness says: "We always see a spike in membership usage in January when many kick off the new year with good intentions, but summer is the time that members renew their focus in readiness for their summer holidays."
"It's encouraging to see that Brits are using the start of the summer season as an opportunity to up their fitness plans in order to look and feel their best, and we hope that many use this motivation to continue with longer term exercise plans throughout the rest of the year."
*According to the Decathlon Activity Index, January 2019.
Toddler-Sized Tea Time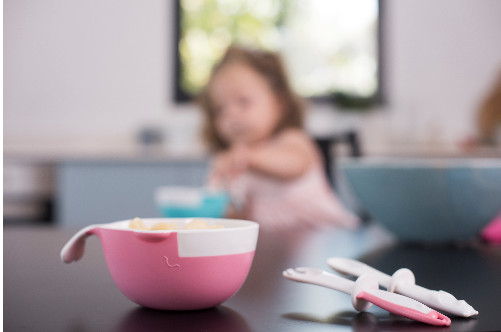 When it's time for your little one to start feeding themselves, introduce the Baby To Love Meal Set into their tea time to help gain some autonomy and offer new learning types during meal time.
Comprising of a subtle nod to the animal kingdom including a whale shaped bowl, a penguin fork and a polar bear spoon helps entertain and encourage your little one to eat. Thanks to its manageable, small handle, little one's can easily grasp the bowl. Meanwhile the spoon and fork which accompanies the set are designed with a safe guard which allows easy handling and limits the risk of your baby getting dirty. The Baby Meal Set (Pink Whale, Blue Whale) is available to buy online for £14.95 from BabyToLove.
As the months go by and your baby gets stronger, learning to coordinate their movements, each child evolves at there own rhythm but on average, a baby can hold their spoon at around 10 months, drink in a baby cup from around 1 year and feed themselves from around 18 – 24 months.
With that in mind Baby To Love recommends taking two spoons, one for them and one for you. Let your baby attempt to bring the food to his mouth, then feed them with your spoon – saving time without causing frustration. Next up putting the food in a bowl with a handle that baby can grab, with specially designed baby cutlery makes things a lot easier, we couldn't recommend the Baby Meal Set from Baby To Love enough. Then ensure your baby is sat at an appropriate height for eating, we suggest the EasyUp Baby Booster, (£29.95 from BabyToLove) so they can feel involved comfortably eating with the rest of the family. Then relax and be patient, it could get messy, but this is all part of the game! Just be sure to protect your baby's clothes with the Long Sleeve Waterproof Smock (£14.95 from BabyToLove) that is easy to wash. Don't forget to continue to encourage and congratulate your baby with every mouthful!
For over 10 years, specialising in creation of original, innovative and trend led baby products providing a helpful hand throughout every moment of your baby's life, look no further than BabyToLove. Designed and developed in France BabyToLove are committed to the quality and safety of their products, to achieve only the best results.
THIS IS FOOTBALL, FROM OCTOBER FILMS, BRUTAL MEDIA AND STARBUCKS, TO LAUNCH EXCLUSIVELY ON AMAZON PRIME VIDEO 2 AUGUST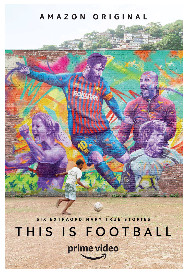 Landmark series explores inspirational stories of how football unites the world
This Is Football will launch on Amazon Prime Video in over 200 countries and territories worldwide
cid:image001.png@01D530E6.34E54670
LONDON – 2 July 2019 – Amazon Prime Video has today announced it has secured This Is Football, a six-part premium documentary event series exploring the emotions, stories, passions and triumphs at the heart of the world's most loved sport. The series will launch 2nd August 2019 exclusively on Prime Video in more than 200 countries and territories worldwide.
This is Football is produced by leading British indie, October Films, in collaboration with pre-eminent Spanish TV and film production house Brutal Media, and Starbucks for Amazon Prime Video.
This Is Football (6×60') unpacks the unique phenomenon that grips and unifies billions of people from every corner of the globe. Across the episodes universal themes of the human experience are explored: Redemption – football's uplifting role in rebuilding the soul of Rwanda after the genocide, Belief – the inspirational rise of women's football and two teams who gave everything to make it happen, Chance – the agony and the ecstasy of the fates that humble champions and keep every fan believing in the impossible, Love – four stories from every corner of the earth where the love of the game transcends adversity, Pride – how Iceland's football Vikings take on the world and give every underdog hope, and Wonder – unlocking the secrets of Lionel Messi's genius and the global delight of watching him play. Each story unfolds dramatically through the experience of men and women of different races, cultures and creeds, all of them remarkable, all of them united in their passion for football and chosen from every continent on Earth.
The series is written and co-created by award-winning foreign correspondent and sports author John Carlin (Invictus), based on an original idea by Carlin and Raimon Masllorens. The films are directed by a team of award winning directors and producers led by Creative Director James Erskine (Le Mans: Racing is Everything) and Series Executive Producer, Jos Cushing (Walking The Americas). The series is scored by Grammy Award-winning and Emmy-nominated composer, Lorne Balfe (Inception).
Filmed across the globe from Iceland to Argentina, Spain to Rwanda, China to the United States, and including a glittering cast of characters from legendary players to presidents, poets to priests, managers to mathematicians, This is Football creates a unique and timeless portrait of the game and humanity itself.
This Is Football joins Prime Video's growing stable of sports docu-series and live sports, including All Or Nothing: Manchester City; forthcoming live and exclusive Premier League football matches, US Open Tennis and ATP World Tour Tennis events in the UK; and NFL games, all available to watch on Prime Video at no extra cost to a Prime membership.
"The universal appeal of football is something we know resonates strongly with the Amazon Prime Video audience worldwide, so I'm delighted that we are able to bring this fascinating six-part series of unique stories about the world's most talked about sport exclusively to Prime Video," said Vernon Sanders, Co-Head of Television, Amazon Studios. "We're thrilled to add This Is Football to our stable of award-winning docu-series and live sports for Prime Video audiences around the world."
Gina Woods, Senior Vice President, Public Affairs for Starbucks: "Starbucks' mission of inspiring and nurturing the human spirit brings customers and partners together in our stores every day. While we do this through coffee, football has a similar ability to unite people around the world across boundaries of age, background and beliefs. It's this shared spirit of connection and values that drew us to the project and we're thrilled to share it with our partners and customers around the world."
Adam Bullmore, Managing Director of October Films and Executive Producer of This Is Football said: "Football is now a universal language and everywhere you look, football is touching lives and inspiring us in remarkable ways. So, we're thrilled to be partnering with Amazon Studios and Starbucks to bring these stories to a global audience."
Raimon Masllorens, CEO of Brutal Media and Executive Producer of This Is Football highlighted: "We cannot be more proud to have teamed-up with our amazing partners for such a great match. It's really a dream come true that one of our most beloved projects, cooked in-house for such a long time, is now a top tier TV series that will get to every home in the world. Thanks to this team work I'm sure This Is Football will spread the magic of football and their human stories among diverse and massive audiences around the globe."
Joe Roth, Executive Producer of This Is Football, added: "This is a fantastic series of stories that begin to explain why it's the world's most popular sport."
This Is Football is a Starbucks Production. The Series Executive Producer is Jos Cushing and Creative Director is James Erskine. The Executive Producers are Raimon Masllorens for Brutal Media and Adam Bullmore for October Films, Joe Roth, and John Carlin.
THE BIC® KIDS YOUNG ARTIST AWARD IS BACK
www.bickids.com/uk/youngartist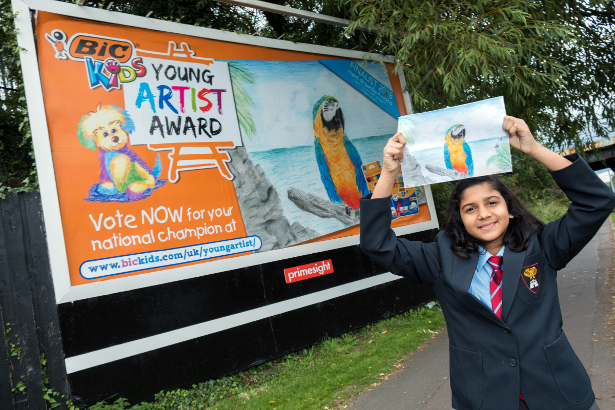 TWITTER | INSTAGRAM | LINKEDIN | YOUTUBE
Irelands young artists encouraged to represent their region
Is your child's imagination constantly running away with them? Are they always drawing on any scrap of paper they can find? After receiving 1,000+ amazing entries and over 20,000 votes last year, the competition that gives budding young artists a chance to let their creativity shine is now open for 2019. This summer, the BIC® KIDS Young Artist Award is giving proud parents across the UK and Republic of Ireland the opportunity to see their child's drawings graduate from the fridge door to billboards!
The BIC® KIDS Young Artist Award celebrates the creativity of 5 to 11-year old children from across the country, with an expert judging panel selecting 13 finalists to represent their region, including Ireland. The lucky finalists will have their work displayed on their very own, local billboards from late August.
Finalists will be selected from:
East of England
East Midlands
London
North East England
North West England
South East England
South West England
West Midlands
Yorkshire and the Humber
Northern Ireland
Scotland
Wales
Ireland
Once regional finalists have been chosen, a public vote will then decide the ultimate winner, whose drawing will go nationwide in late September. Entries are open from Monday, July 1 to Sunday, August 4.
Entrants are encouraged to exercise their artistic flair, let their imaginations run wild and draw with complete freedom. Entrants should draw a landscape piece on plain A4 paper, use pencils, pens and/or crayons and not draw any famous characters or logos to be eligible to win. Judges will award points for everything from creativity and use of colour, to composition and subject matter. Once kids have created their showstoppers, parents can enter by simply visiting www.bickids.co.uk/youngartist and uploading the artwork before the deadline on Sunday, August 4.
Henri Nicolau, at BIC UK and Ireland, said: "The BIC® KIDS Young Artist Award has been growing year-on-year and we can't wait to see more incredible entries this year. We saw some outstanding quality last year, which proved an exciting challenge when it came to the judging stage."
"It's always so heartwarming to be reminded of just how creative kids are and it's a real pleasure to be able to reward this talent, giving these artworks the recognition, they deserve and enabling children to further their creativity. We'd encourage all parents to enter their children's drawings – the more imaginative the better!".
As well as the priceless opportunity to have their drawings published, the 13 finalists will win a bundle of BIC® KIDS goodies. Specifically designed to help children hone their artistic talent, these goodies will include an array of exciting stationery products including the BIC® KIDS Evolution Ecolutions® Colouring Pencils and BIC® KIDS Kid Couleur Felt Tip Colouring Pens.
The High Street Split; Bricks and Mortar Vs Cyber Shopping
Retail now takes up only 30.32% of the high street with a worrying economic climate that has led to many national brands favouring an online presence.
Yorkshire has the most 'desirable' high street with having the highest percentage of retailers at 41.77% when the West Midlands have ranked the least at a mere 19.39%
43.02% of the high street now features independent businesses, with research suggesting that local independent shops are of high importance to British homeowners – in fact, more than one in three Brits would like to see a return to smaller, local shops in their town.
Northern Ireland came out the best place for independent stores, with more than one in two businesses on the high street (52%) being independently owned.
With three in four Brits saying it's important to support shops on their local high street, but a worrying economic climate leading to national brands favouring an online presence, what does the UK high street actually look like in 2019 and how does location effect the number of businesses favouring bricks and mortar over cyber stores?
Together has analysed a sample of 6,682 businesses across 120 high streets from towns in all 12 regions of England, as well as Wales, Scotland and Northern Ireland. Categorising businesses and shops by their function (for example, food and drink, retail or recreational) to understand just how our high streets stack up in the current unsteady climate.
Despite the headlines, retail was still seen to retain a strong presence on the UK high street at 30.32%, accounting for nearly one in three businesses with the retailer B&M revealed as the most wanted retailer on the high street.
Cafes and other food and drink business made up the next highest proportion, coming in at 9% and 8% respectively. On the other side of the scale, service companies (e.g dry cleaners) make up a much smaller proportion of our high streets at just 0.25%, followed closely by automotive services and recreational establishments like gyms, both of which also came in at less than 1%.
Research suggests that local independent shops are of high importance to British homeowners – in fact, more than one in three Brits would like to see a return to smaller, local shops in their town. Northern Ireland came out as the best place for independent stores, with more than one in two businesses on the high street (52 %) being independently owned. According to the data, Yorkshire came out as having the least independent high streets, with just over 28% (around one in four) businesses coming out as an independent.
For more information and to view the full data sets, plus further analyse of the UK's high streets, visit: togethermoney.com/high-street-split/
ENGLAND RUGBY & KINGS CROSS STEELERS RFC MARCH TOGETHER AT PRIDE IN LONDON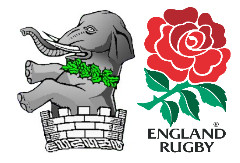 The Kings Cross Steelers, the world's first gay and inclusive rugby club is delighted to be hosting England Rugby in their first Pride in London march on Saturday July 6th through the streets of London to show their support to our community.
Matt Webb, Chairman of the Kings Cross Steelers RFC said:
"This is no small signal and is representative of the support we have always received from our county and national RFU. The work that has gone on in the background this year has been exceptional including the release of England Rugby's updated Transgender policy making it easier for all to play our amazing game."
"Our players still encounter homophobic language both on the pitch and in their daily lives so the work must continue to call this out. We cannot wait to march alongside the England Rugby representatives as they make it clear rugby is for all."
Of their first official march at Pride in London Sue Day, Chief Financial Officer – RFU added:
"I am so proud that the RFU is participating in the Pride march alongside the Kings Cross Steelers. We are demonstrating to the world that we are committed to creating opportunities for all to work in or play rugby regardless of age, race, ability, gender, sexual orientation or background."
"The rugby family was so supportive of me when I came out – and has been ever since – and so it means a lot to me to be able to march with my colleagues at Pride. We at the RFU are an inclusive and diverse family who stand up for what we believe in – sport is for all!"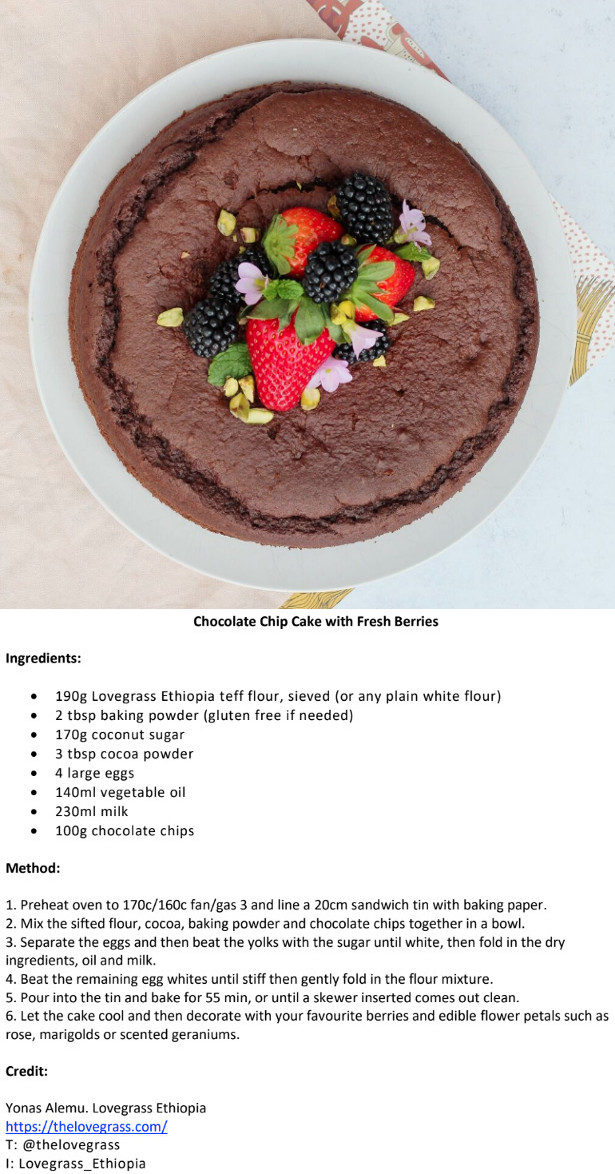 Traditional Trellis & Authentic Arches for Year-Round Garden Structure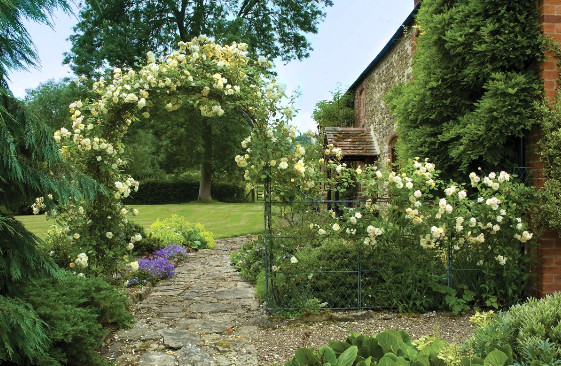 While those beautiful summer blooms sadly won't last forever, our gardens can still enjoy year-round beauty with a little help from Garden Requisites. Their sturdy trellis panels are ideal for adding height and dividing different parts of an outside space, while their fine quality arches are just the thing for leading visitors through the garden or for framing an inviting bench.
Above: Large Roman Arch with Aged Zinc Galvanized Finish £895.00
Trellis Panels
Garden Requisites trellis panels are hand woven by the company's own talented craftsmen; a rare skill that dates back to the early Victorian period. The zinc galvanized wirework panels are made from solid steel, which is then hot-dip zinc galvanized to form a strong, rust-resistant finish. This process ensures the panels are maintenance-free, unlike wooden or timber alternatives which may rot, or require regular painting and upkeep. Guaranteed to last a lifetime, these stylish panels are a brilliant, durable option for any garden.
Above: Straight Wall Top Trellis £155.00
Available in a large variety of shapes and sizes, the panels are designed to work individually or as a whole system of inter-working panels and posts, in combination with matching arches and wall trellis. Bespoke measurements are also possible, with prices starting from £130.00 for zinc galvanised finishes.
Above: Metal Garden Trellis from £100.00
Arches
Climbing plants such as roses, wisteria, and honeysuckle look beautiful when entwined around one of Garden Requisites elegant, romantic arches. While delicate and light to look at, these practical, stylish structures will offer years of maintenance-free, strong, durable support to plants. As with the trellis panels, the arches are constructed of zinc galvanized steel.
Above: Gothic Arch from £245.00
These beautiful arches add a British touch to any garden, and a snippet of shade during the hot, summer months. Available in a range of styles including Gothic and Roman, customers can also choose to include a gate if required. For extra strong support or for wider paths, double framed versions are also offered. Prices start from £195.00 for zinc galvanised finishes.
Above: Garden Arches from £195.00
Garden Requisites are an award-winning British manufacturer based in Bath, Somerset. They specialise in producing top quality porches, door canopies, window boxes, trellis panels, arches, planters and fireguards. Every product is specially designed using a combination of high-quality materials and highly skilled craftsmen.
London (Transport Museum) wears it with PRIDE!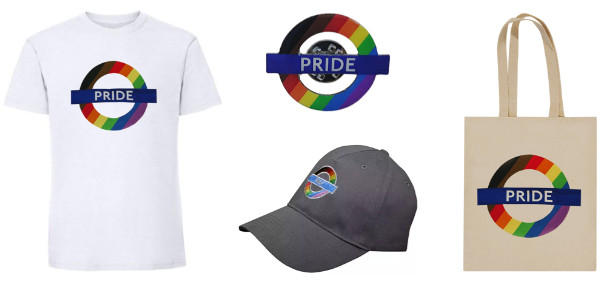 In support of LGBTQ equality, Transport for London and London Transport Museum have commissioned a special edition t-shirt, canvas bag, cap and pin badge.
The iconic Underground roundel features a rainbow motif – designed for Londoners to wear with pride.
Our capital's strength is in our diversity; join London Transport Museum in coming together to celebrate our differences!
Pride.png
Pride London T-shirt – £16 • Pride London Pin Badge – £3
Pride London Baseball Cap – £9 • Pride London Tote – £5
www.ltmuseumshop.co.uk
Looking After Summer Scraps and litlle cuts >> Cleanse – Protect – Heal NEW NEW from Elastoplast > complication-free three-step routine! www.elastoplast.co.uk
FACEBOOK | INSTAGRAM | YOUTUBE
We know that as the sun comes out we all crawl off the sofa's and outdoors for some much needed vitamin D. With this comes family adventures through the forest or runs on the beach, but with all this fun often comes cuts and scrapes.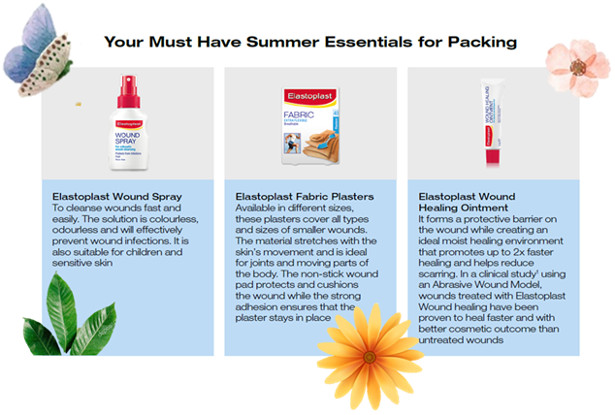 However research conducted by Elastoplast has found that almost a third of UK parents (29%) spend less than 2 hours a week playing outdoors with their children, despite it being shown that 1 in 5 parents said they felt younger after playing outdoors with their children and a third felt more relaxed – with this in mind Elastoplast has found a way for to keep you safe while making those important memories….
NEW from Elastoplast, they have masterminded a quick and complication-free three-step routine that helps you and your families' injuries heal up to 2x faster compared to untreated wounds. Helping the toughest little (and big) explorers get back to enjoying summer activities.
Elastoplast Wound Spray (100ml) – RRSP* £3.75
Elastoplast Fabric Plasters (40s) – RRSP* £3.60
Elastoplast Wound Healing Ointment (20g) – RRP* £2.35 (only relevant for the 20g size)
*Retailing selling prices are at the retailer's sole discretion
Cleanse – The first step to optimal healing is making sure it is clean. Cleanse your wound from dirt and visible particles with Elastoplast Wound Spray to prevent infection
Protect – Guard your wound from dirt and bacteria to allow it to heal properly. Cover your wound with a plaster you can trust from Elastoplast. For joints and moving parts, we recommend the extra flexible Elastoplast Fabric Plasters
Heal – And last but not least, apply clinically proven Elastoplast Wound Healing Ointment regularly until the wound has healed completely. This helps your wound to heal faster, safer and even reduces the chance of scarring
Chiropractic Care – The healthcare treatment you never knew you needed By Simon Smith, Chiropractor and Director at Broadgate Chiropractic Clinic.
Chiropractic Care – The healthcare treatment you never knew you needed
By Simon Smith, Chiropractor and Director at Broadgate Chiropractic Clinic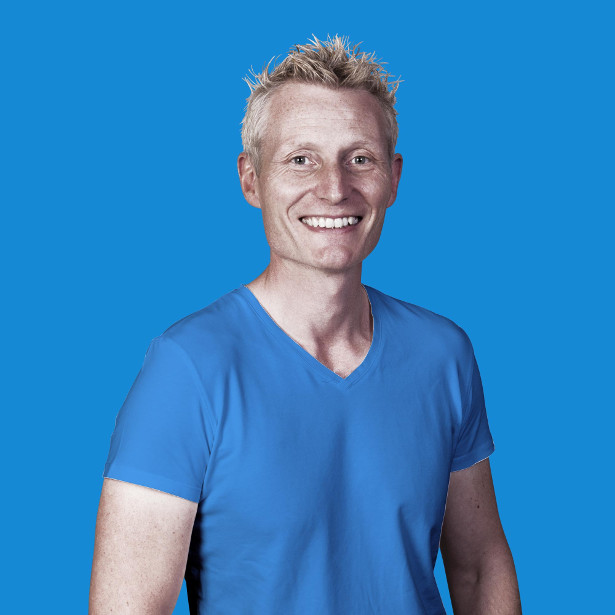 With back, neck and joint pain effecting so many of us, the impact on our mental wellbeing and performance is wide reaching. This is especially prevalent to those who participate in sports.
As sports and exercise intensity increases it is important that all elements are optimised and it is very easy to concentrate on the obvious things such as cardiovascular fitness, strength, even flexibility. However, one of the most important things to take care of is your nervous system as this is the governor of everything else. Without a healthy brain and nervous system nothing will work at its best, and this is where additional help from trained professionals can help.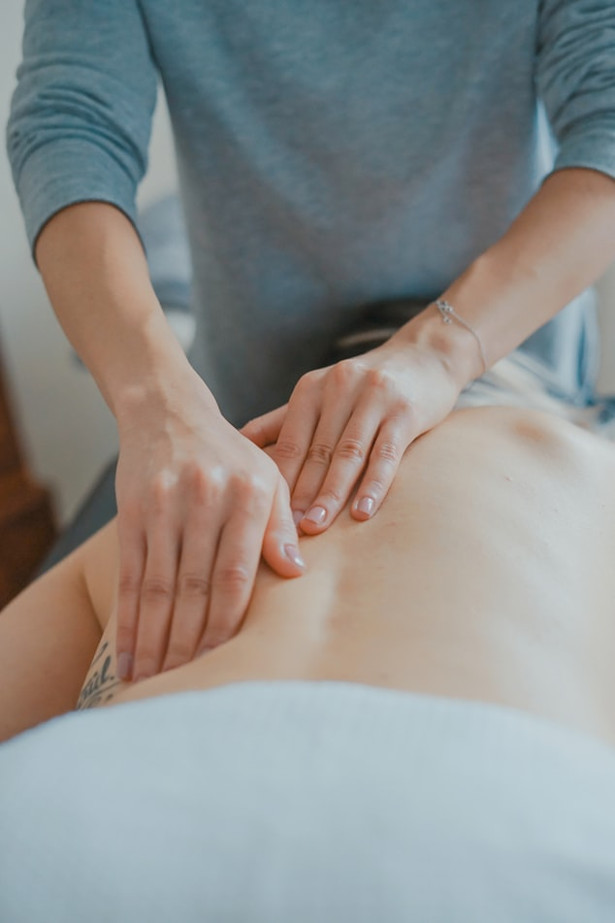 As even amateur sports become more competitive and sports science pushes the boundaries of what is possible, everyone is looking for the slightest edge such as sports supplements etc whilst missing the biggest supplement of them all; Adding chiropractic care to your routine.
Many of the top sports clubs and athletes have caught on to the positive impact this non medicated treatment can have and incorporated chiropractic care into their core provision. Why? Small dips in the nervous system function lead to decreased function, imbalance in the alignment of the joints, strength and firing of muscles and postural changes to muscles. If you add all those on to a high performing sport, especially one such as Rugby where there are impact forces in excess of those seen in a head on car crash, then chiropractic care ceases to be a luxury and becomes a necessity!

So what is Chiropractic?
Chiropractic is a medical science that deals with improving nervous system function, typically by using manipulation to the spine and joints of the body (no they don't just do back and necks, chiropractors in fact are trained to deal with every joint in the body!). By improving nervous system function and then working through muscular and joint function with the patient and applying the latest advances in neuroscience, the chiropractor can return the person to their sport, usually at a better level than before, once the brakes have been released!

Who can benefit from chiropractic care?
Whether you're an athlete, amateur sportsperson, teacher or office worker, chiropractic care can help.
Chiropractic removes dysfunction and irritation to the body so people from all walks of life and all ages will see a benefit and just the feeling of wellness and the ability to do the things they love without restriction or pain is sometimes all the person wants.
Most chiropractors hate to see the limitations that ill health puts on people and actively encourage their patients to resume as soon as its safe, the activities they love so not only are they fitter and healthier and have functioning nervous systems, but they're happier too!
What would a visit to the chiropractor involve?
All new patients are given a thorough examination of the whole body, not just the area of complaint so that the chiropractor can fully assess not just what is not working/is injured, but also how the body has been compensating for it. Examinations such a full neurological screen, movement and palpation of the joints and then strength tests will all help determine what is wrong and what needs to be about it
From there an appropriate treatment plan is put together and discussed, including the elements that the patient will do to help themselves as well as what the chiropractor intends to do to really start the process of getting them better.
Depending on how long they have had the problem it can take differing lengths of time for people to heal, but almost everyone feels an immediate improvement after just a couple of visits which increases with every treatment they have.

How to find a chiropractor
All qualified chiropractors working the UK must be registered with the General Chiropractic Council. You can search the GCC register to find a chiropractor in your area. Asking friends and family for recommendations and reading reviews are also a good way to help you find the best practitioner for you.
Ahoy There Sailor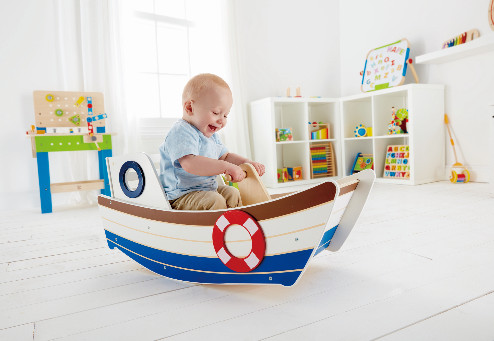 Cast off from shore to teeter and totter on the ocean waves with the nautical inspired High Sea Rocker from Hape. Drift across the deep blue sea and rock worries away aboard this adorable tugboat. With its bench style seat and supportive back piece for additional comfort (and safety!) this is the perfect indoor play structure for your little one. The impressive rocking boat measures 81 L x 30 W x 36 H cm in size and is suitable from ages 12M+. Sit on the boat deck, grab the handles, and rock back and forth just like you're on the rolling waves of the ocean.
Beautifully painted from top to bottom, down to the finest of details notice the wooden anchor and life saver attached to either side of the vessel. Complete with sturdy wooden handlebars makes it easy for little hands to hold on tight while the strategically placed bumps on the front and back of the hull ensures you never have to worry about capsizing. If one this is for sure the High Seas Rocker will prove irresistible to any little sailors who want to climb inside and start riding the waves forward and back.
Each phase of movement in a child's life is essential for developing motor skills. From laying on their back with extended limbs to crawling across the floor, so rocking and riding in Hape's High Seas Rocker is no different as your child will soon be on their way to walking success. With Hape's High Seas Rocker emphasis is made on the importance of coordination and balance, as well as building core arm and leg strength, all vital steps in learning to walk.
With its stunningly classic yet minimalistic design, the High Seas Rocker is sure to take pride of place in your home. Made entirely from a high quality, sturdy wood and as the world's largest producer of wooden toys, Hape Toys is proud to utilize the enormous capabilities of natural materials, durable enough to last for generations in order to encourage toys to be passed down rather than thrown away. Not only do Hape go above and beyond in the meticulous choice of materials, this is combined with fantastically innovative design which is evident in the High Seas Rocker.
Hape's High Seas Rocker is available to buy online for £82.47 from Amazon.
Spiderman For Home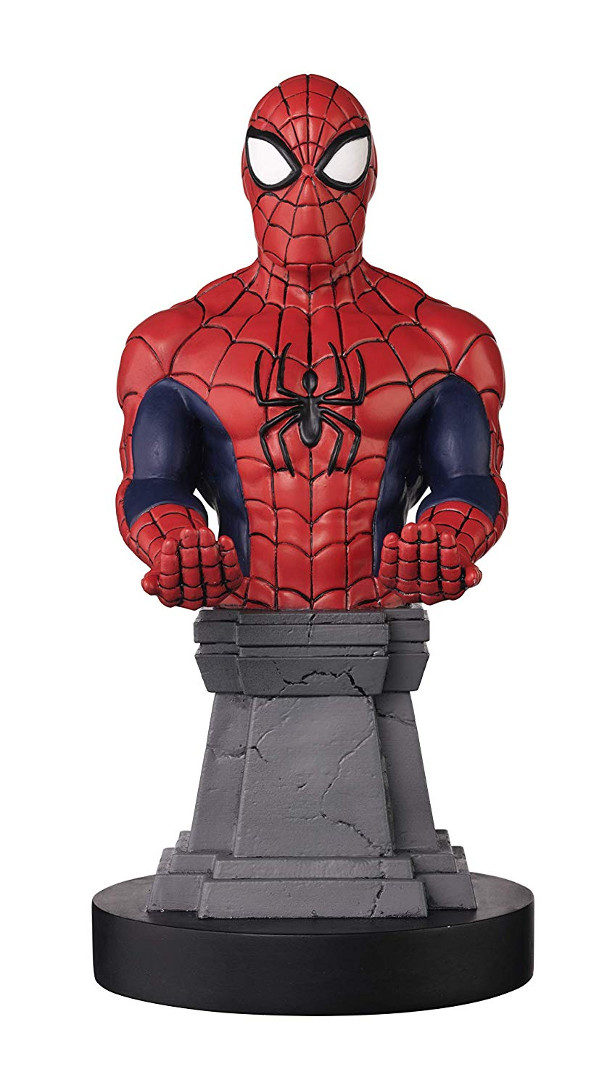 The Unique collectable Spiderman from Cable Guys is the must have device holder for Smartphones and game controllers. It holds PlayStation, Xbox Controllers and most Smartphones. The design is crafted to perfection and is an Official License. The holder is fashioned on the comic style Spiderman .
Its body is definded and has curves to Spiderman in great form, It holds devices perfectly, enabling them to recharge when not in use. At 8" tall it's also stunning collectable that you can have on display.
The Unique Collectable Spiderman Cable Guy costs £19.45 from Cable Guys on Amazon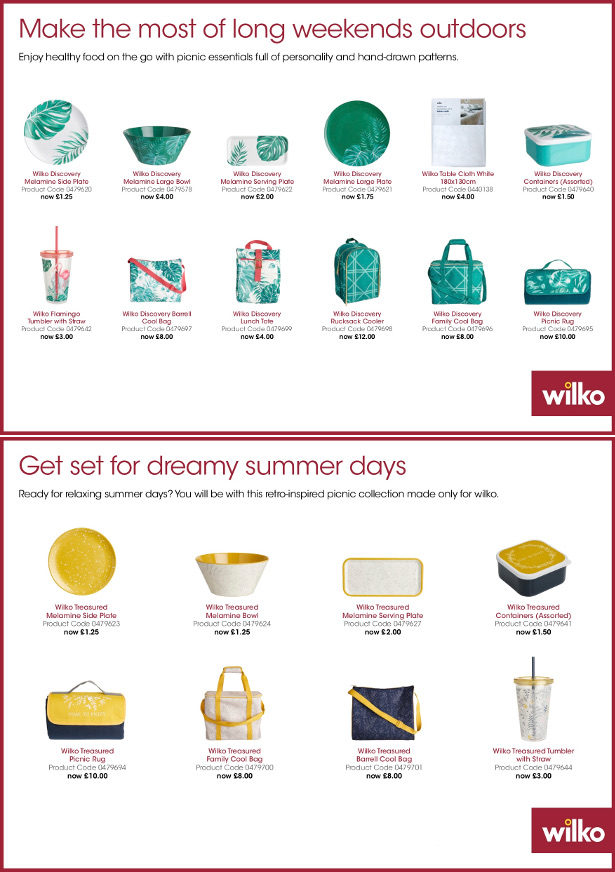 Hockerty… custom tailored dress shirts and more. Perfect for smart Summer Wear. www.hockerty.com
FACEBOOK | TWITTER | INSTAGRAM | GOOGLE+ | PINTEREST
Hockerty provides the perfect shirt: a custom tailored dress shirt. It is perfec as it combines craftmanship (all their garments are made to measure) with new technologies. So it is the best excuse to take some time together and have fun choosing the fabric and taking the measurements.It is a luxury experience and you will be really proud when you are wearing a garment that fits perfectly. Hockerty gift cards options are never disappointing.
Hockerty
www.hockerty.com
Tailor made to measure clothing online since 2008. After more than 10 years online Hockerty are proud to have +250.000 happy customers and to have tailored more than 1 million garments already. You will love their dress shirts 3D designer: www.hockerty.com/en-us/men/custom-dress-shirts/personalize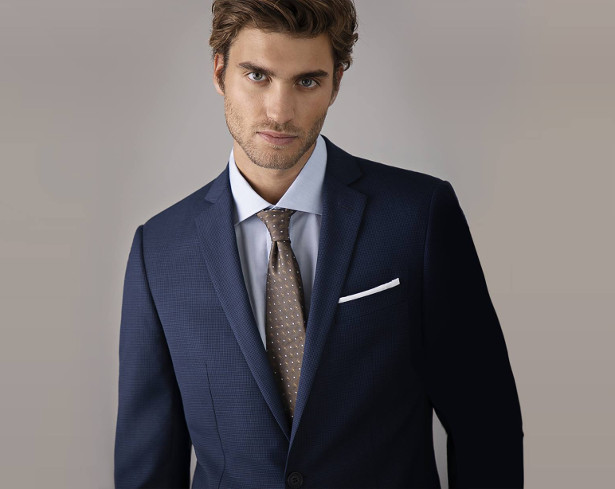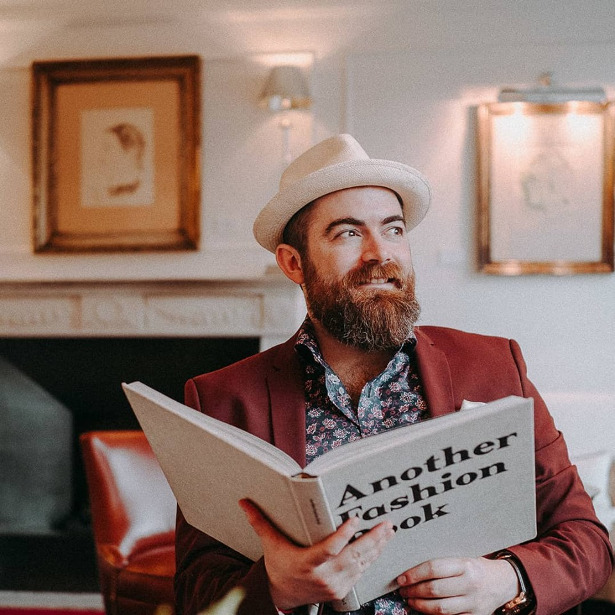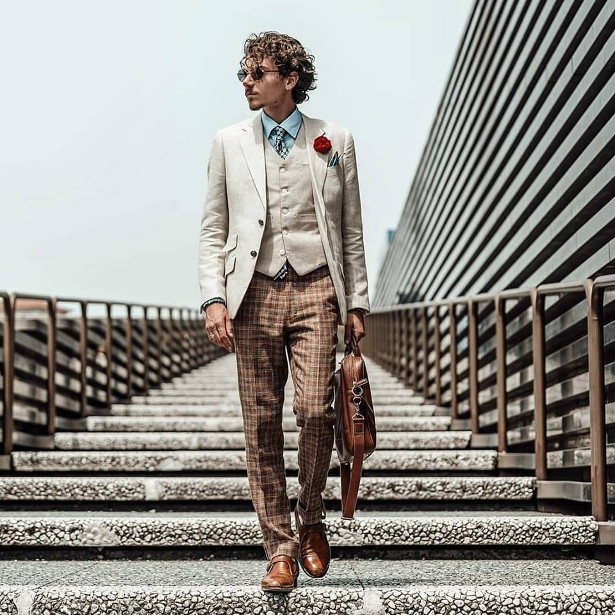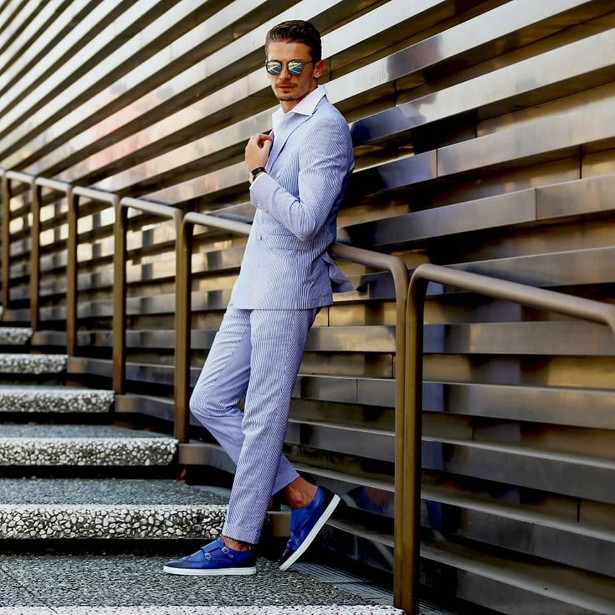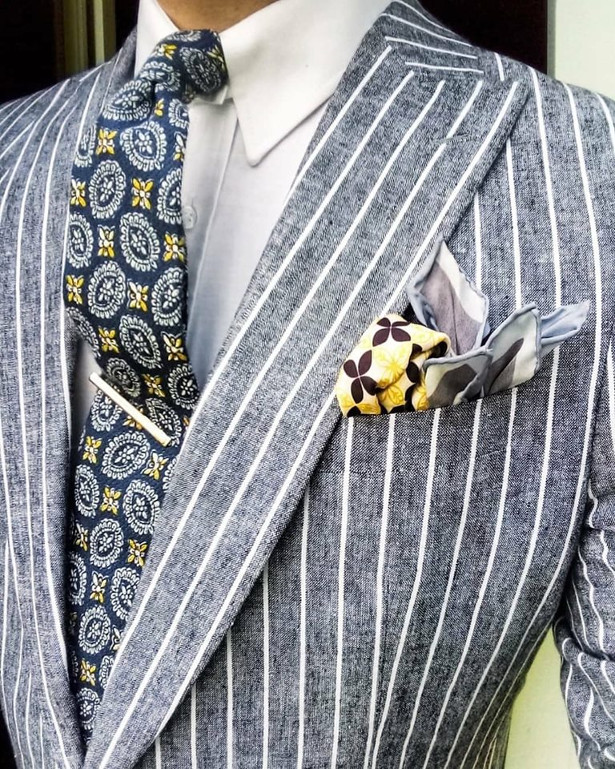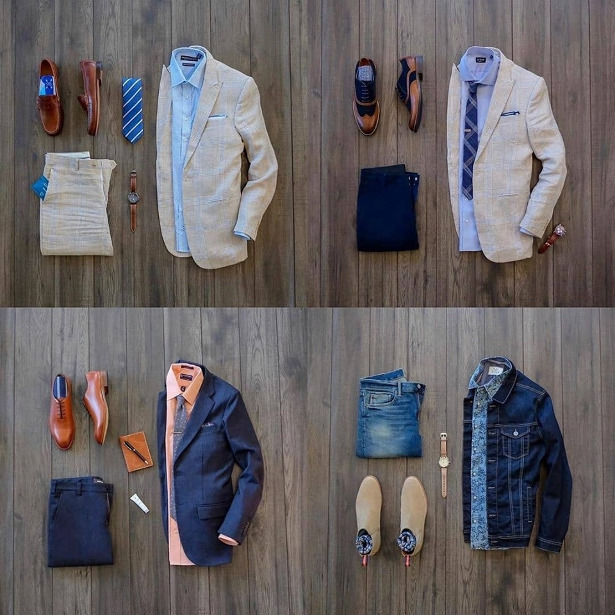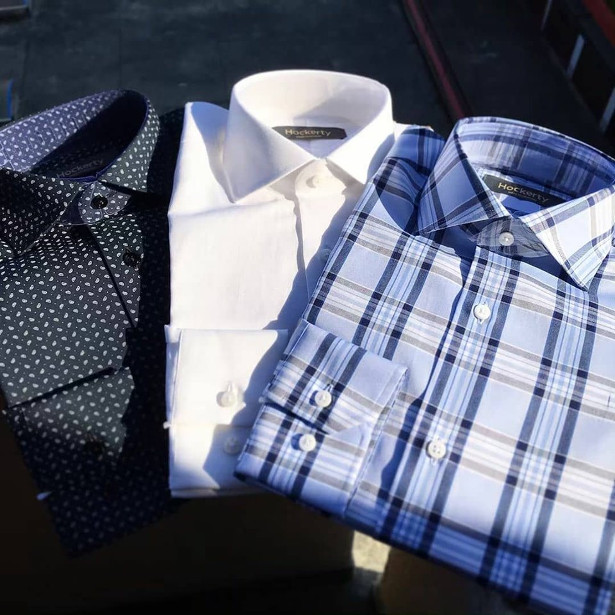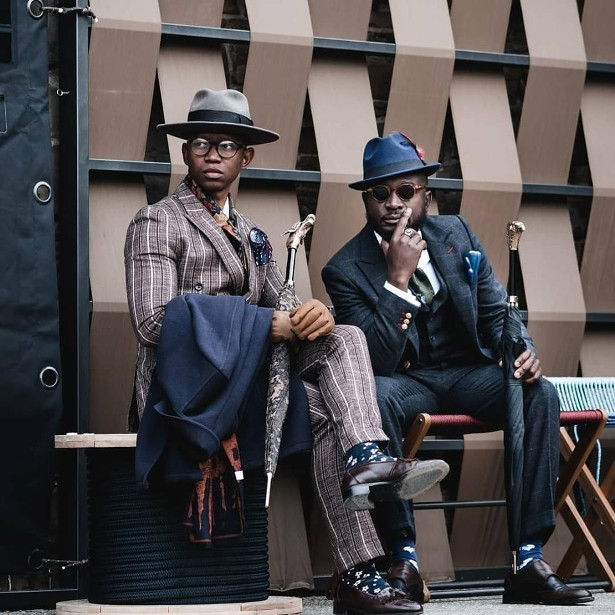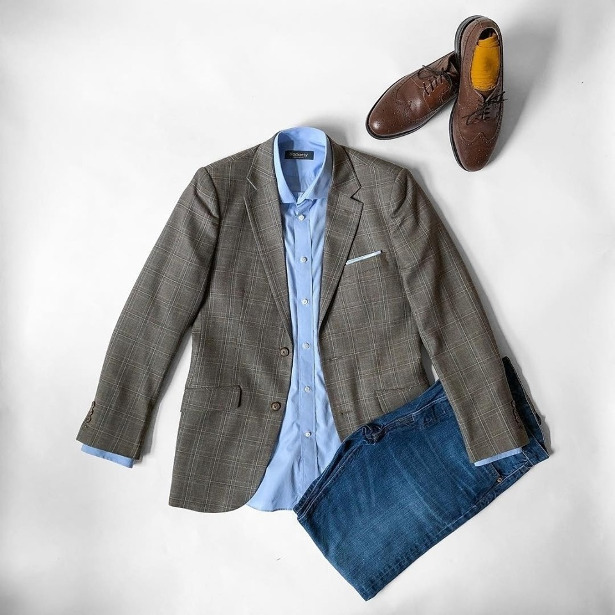 London Transport Museum shop proudly launches its BRAND NEW collection of Moquette Socks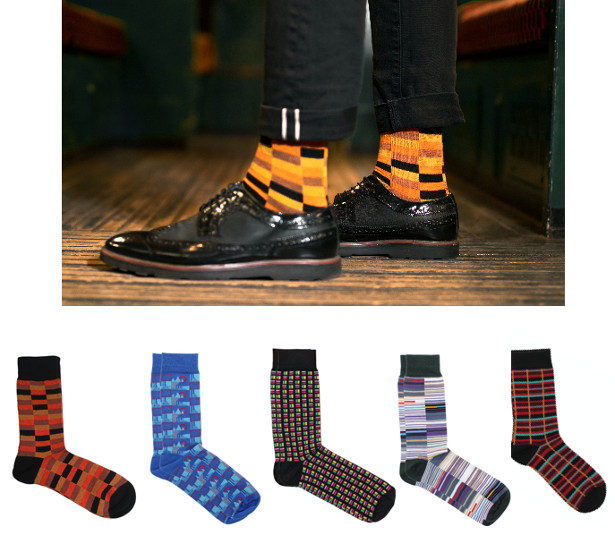 District Line Moquette Socks, £9,
Feet-uring the same famous material that adorns the seats on the London Underground, shoppers can now wear the iconic print in the Barman, S Stock, District Line, Routemaster and Elizabeth lines – news that will delight those eagerly awaiting the opening of the new tube line.
With over 5 million people riding the tube every day, these socks are the perfect, stylish gift for commuters and those who love to sport a London vibe.
Be the envy of the train carriage in these fun and quirky socks.
—
Moquette Socks
£9 per pair from from the London Transport Museum shop.
Available in sizes 4-7 and 6-11
ltmuseumshop.co.uk
So Beautiful! Prestige Flowers Summer Bouquet Flowers add freshness, nature, colour and brightness to all our homes during summer! www.prestigeflowers.co.uk Left or Right! Left – Joyful, our bright and beautiful bouquet. This bouquet includes Blue Statice, Germinis, Carnations, Chrysanthemums and Lily La Orange. Right – Cerise, a pretty pink bouquet containing a beautiful selection of fresh Carnations, Germini and Cerise.

Left or Right! Left – Joyful, our bright and beautiful bouquet. This bouquet includes Blue Statice, Germinis, Carnations, Chrysanthemums and Lily La Orange. Right – Cerise, a pretty pink bouquet containing a beautiful selection of fresh Carnations, Germini and Cerise. www.prestigeflowers.co.uk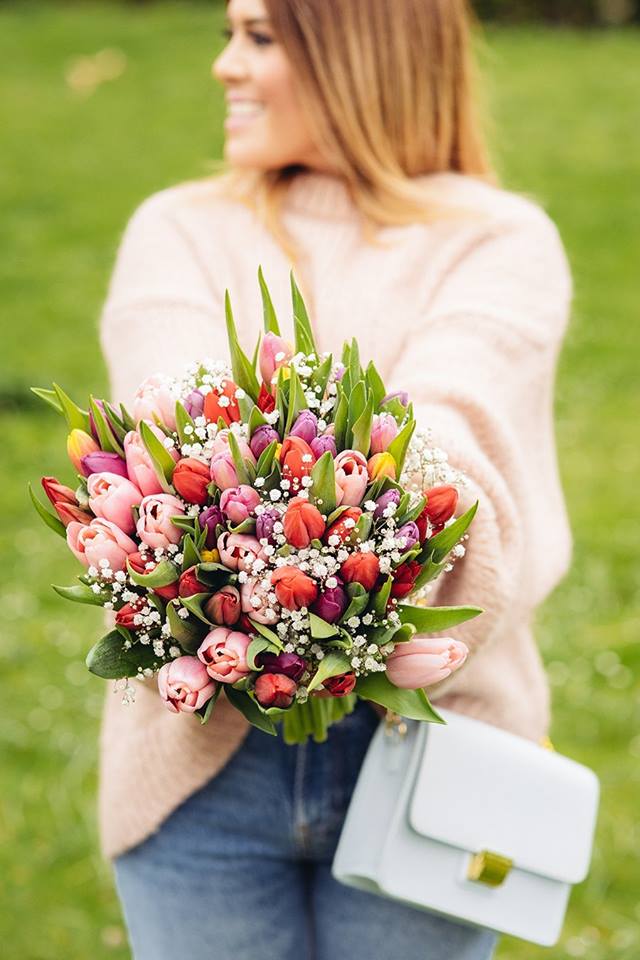 FACEBOOK | TWITTER | INSTAGRAM
"I could not be happier with my flower bouquest that arrive last week from Prestige Flowers and 1 week later are still in full bloom and seem to hgave acutally improved! Whatever is in their feeding sachet, whatever it is doing to my flowers they are absolutely beautiful. when i walk into the hall way and kitchen i am just filled with a sense of happiness when i see the blooming flowers, so much brightness and a host of colours and Sun Flowers… its just thrilling! I would thoroughly recommend this supplier and the flowers arrive next day superbly packaged with amazing easy to understand instructions and once i saw them i had them out of the sturdy robust packaging in a jiffy and into vases each on no time and they have just totally brightened up the house!" InTouch Rugby Flowers and interiors editor on assignment!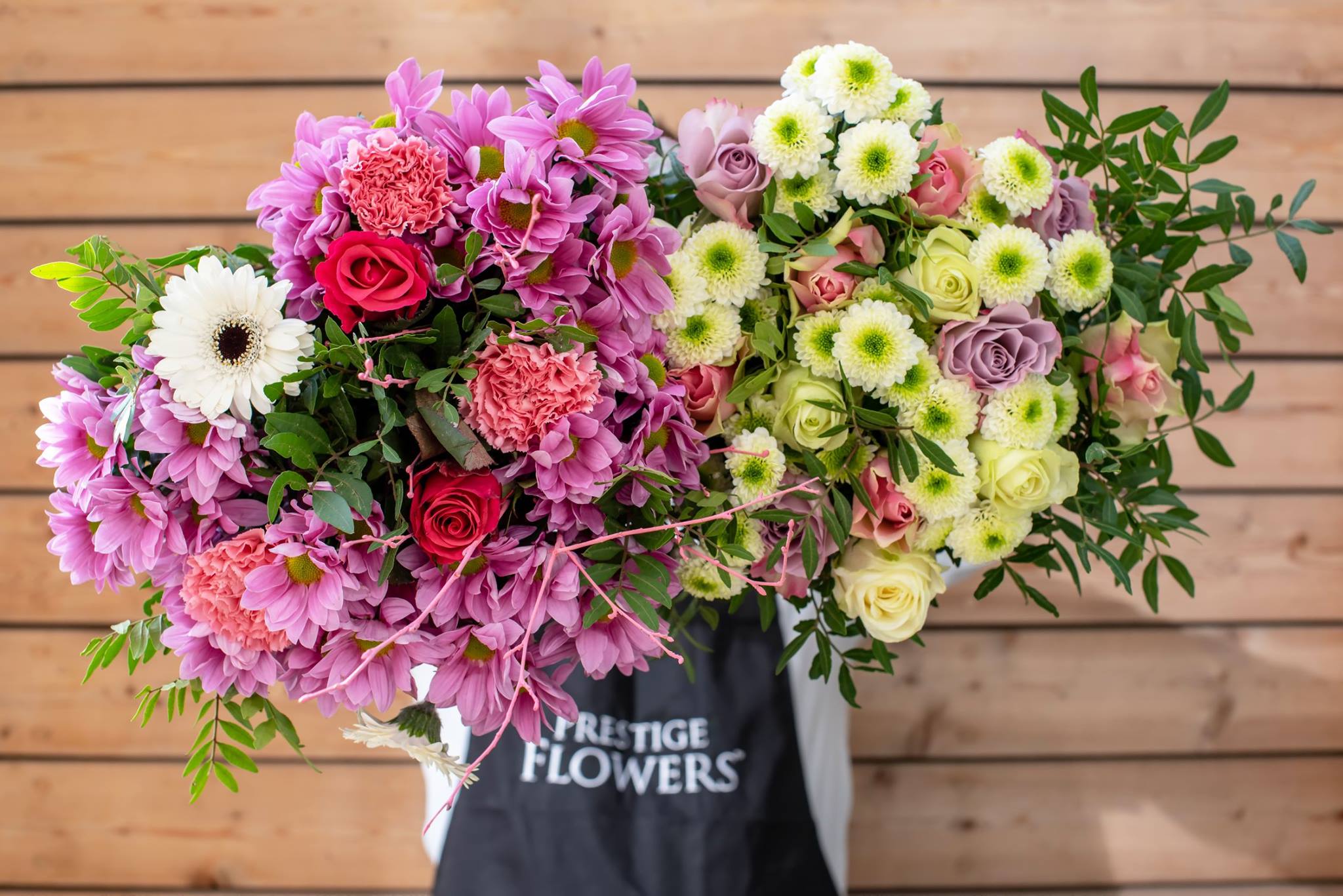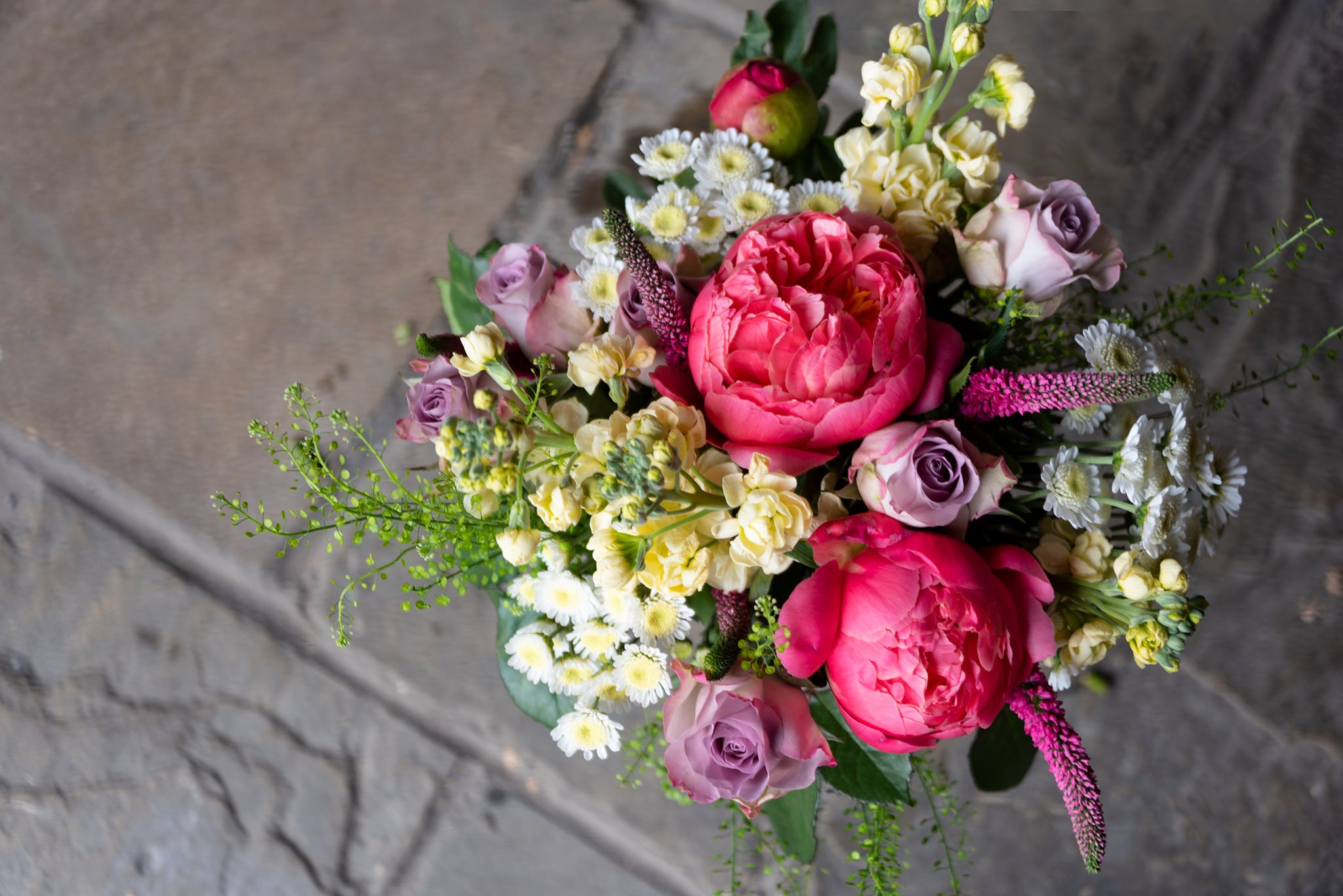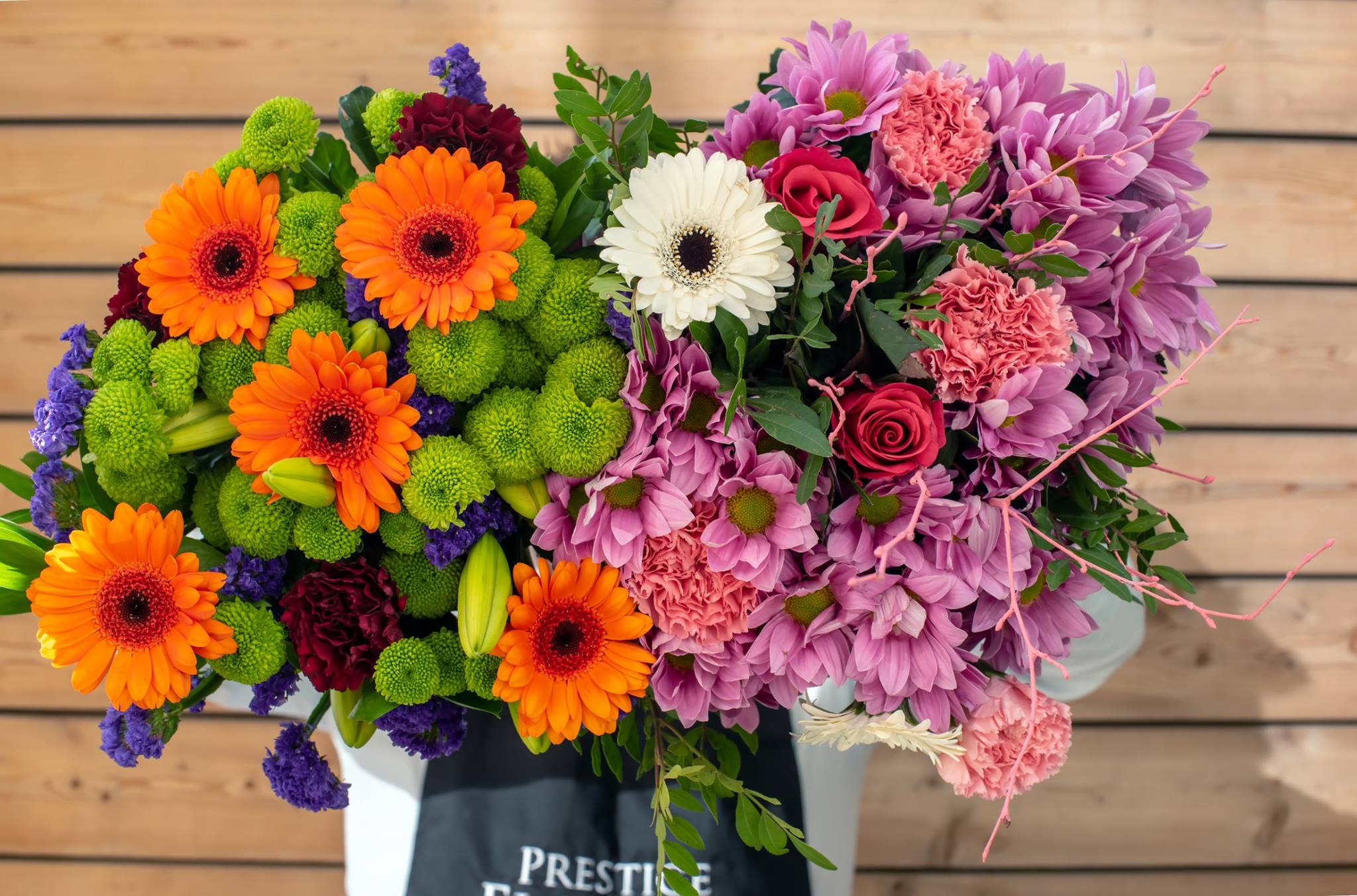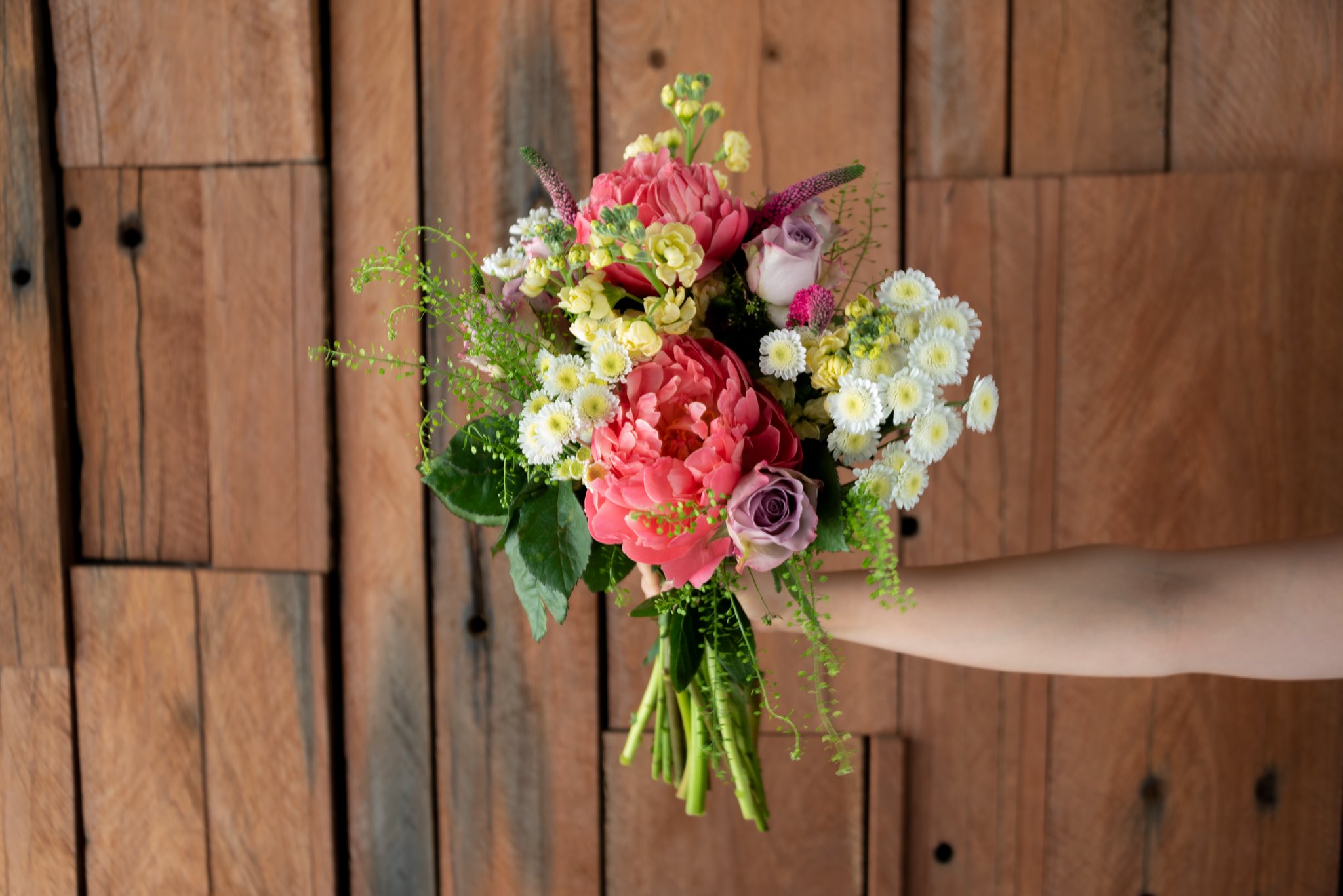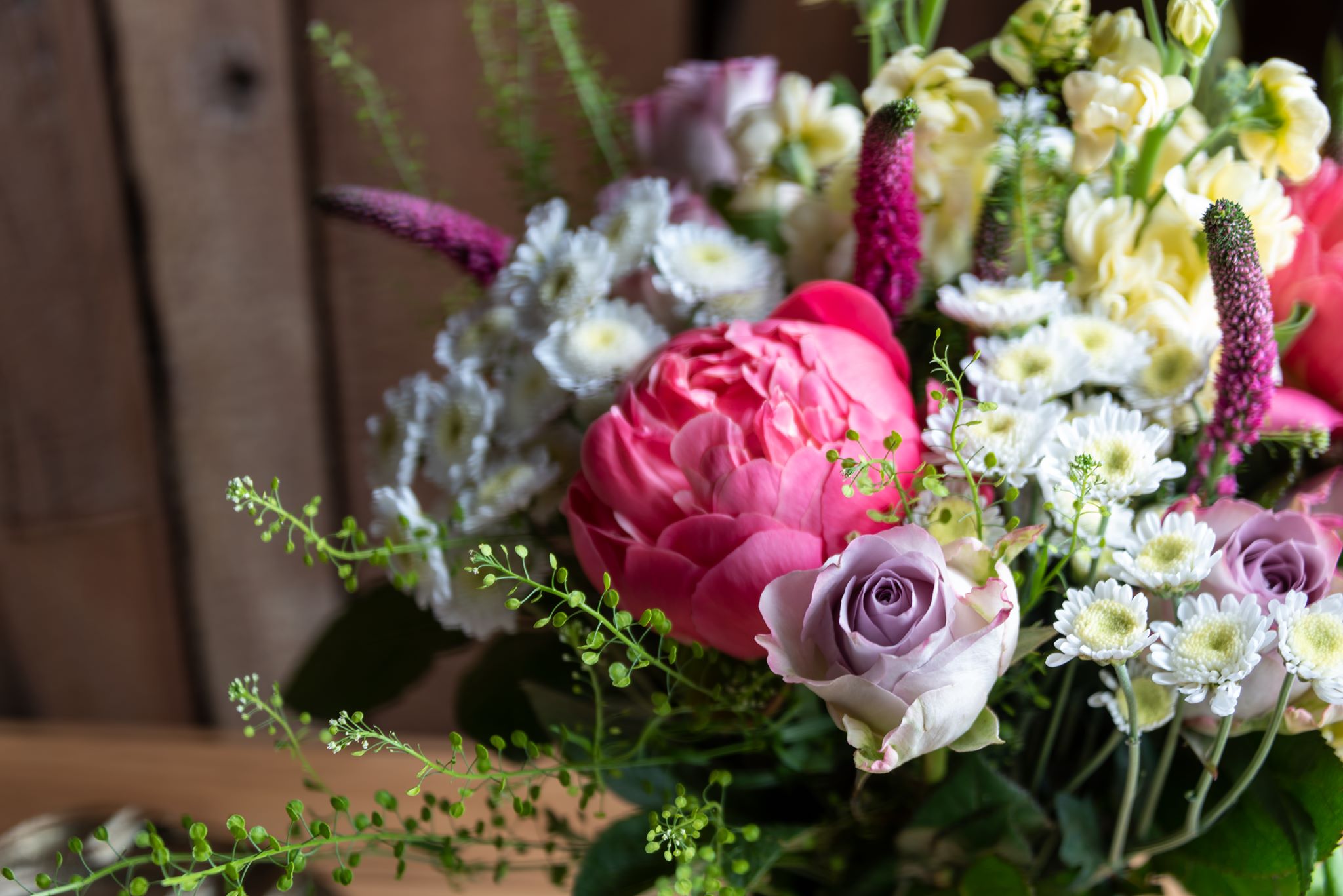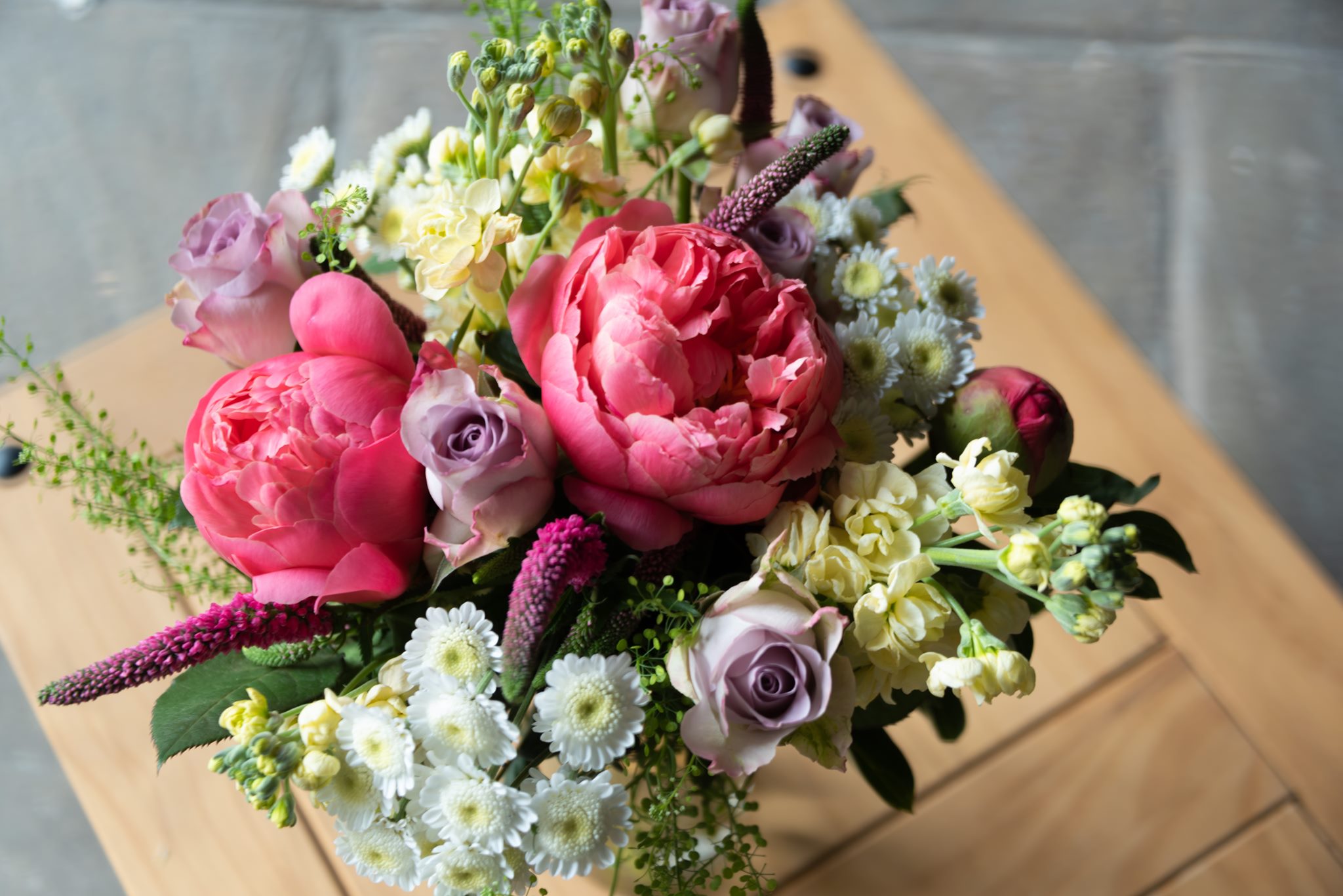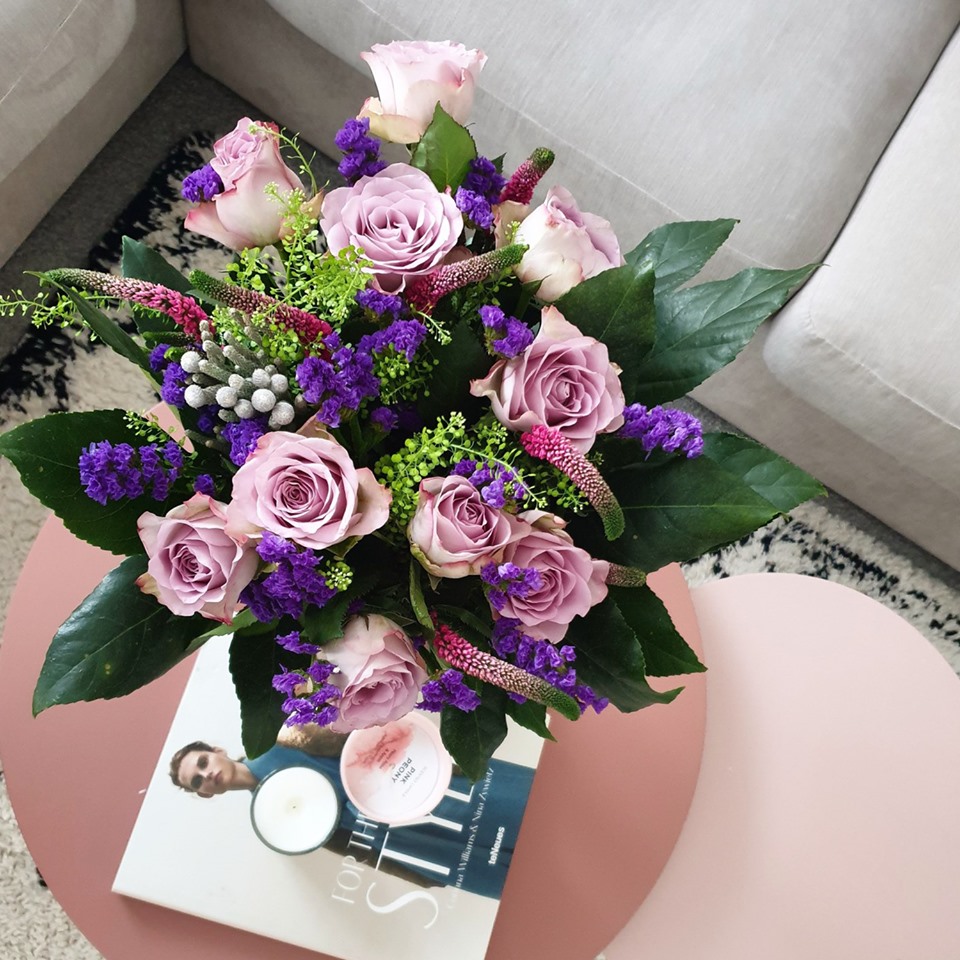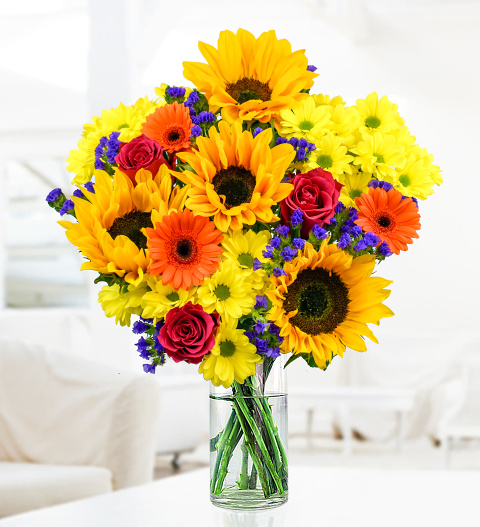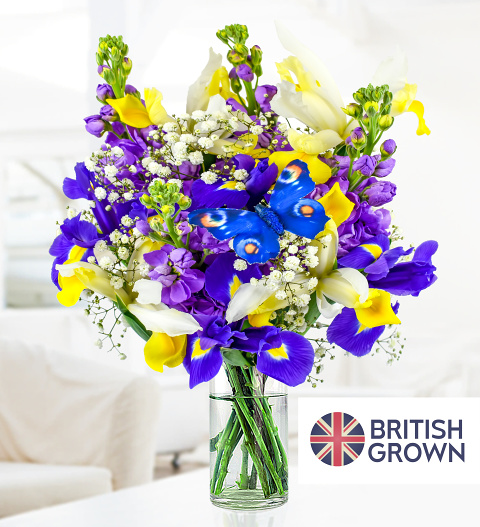 Twinings launches two new Cold In'fuse flavours, in time for the summer sunshine

TWITTER | PINTEREST | FACEBOOK | YOUTUBE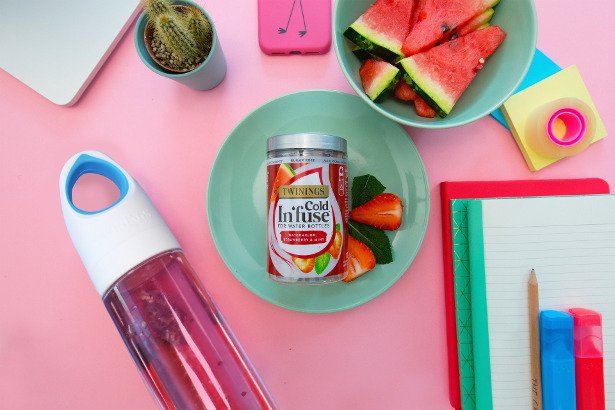 · Popular Cold In'fuse now comes in two new flavours: Apple, Cucumber, Mint & Green Tea and Pink Grapefruit & Orange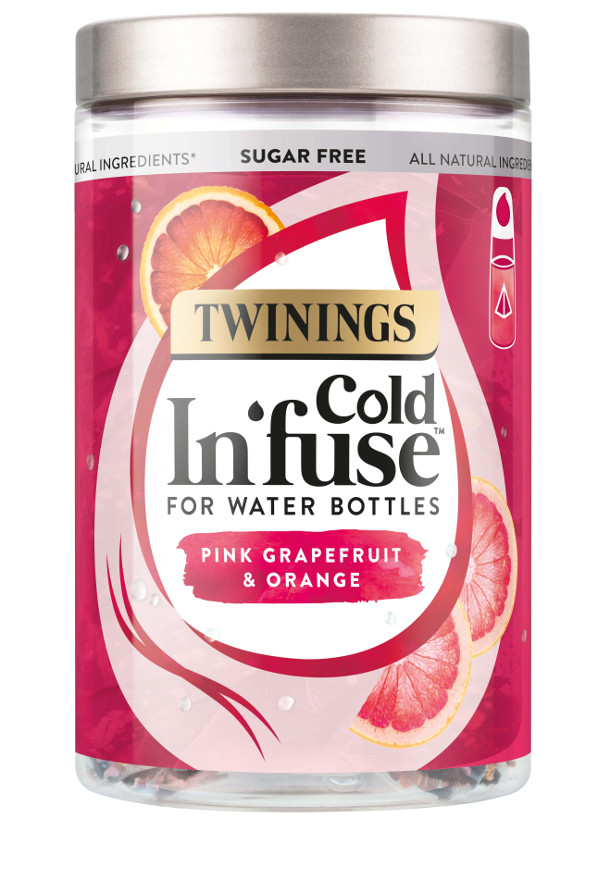 · All natural ingredients allow users to add a hint of flavour to their water, easily and conveniently
· Available now in a range of UK supermarkets and online at twinings.co.uk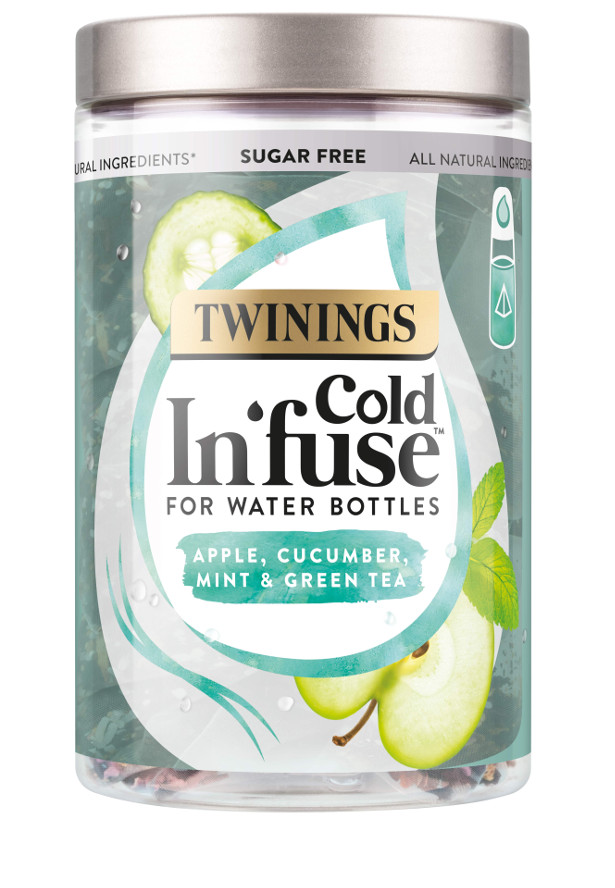 1st July 2019, London, UK –Twinings has officially launched two new flavours to add to its popular Cold In'fuse line-up. Apple, Cucumber, Mint & Green Tea and Pink Grapefruit & Orange have joined the six other flavours, allowing users to naturally enhance their water sugar free, with a delicious flavour. Building on their huge popularity since the initial launch in 2018, Twining's have increased the range in time for summer.
Water consumption is extremely important; however, it is not particularly exciting which can make it difficult to achieve the recommended two litres of water intake every day. The Cold In'fuse range allows users to add a bit of excitement to this everyday habit, without having to use alternatives full of sugar or spending time cutting up fruit. By simply adding the biodegradable mesh infuser into a water bottle, five minutes of infusion time achieves a delicious flavour sensation.
Easy to prepare and usable with cold still or sparkling water, the new fruity flavours are perfect to enjoy in the summer sunshine. Joining the Cold In'fuse range that launched in 2018, there are now a total of eight flavours you can choose from:
· Rose Lemonade
· Passionfruit, Mango & Blood Orange
· Watermelon, Strawberry & Mint
· Blueberry, Apple & Blackcurrant
· Lemon, Orange & Ginger
· Coconut, Pineapple & Mint
· Apple, Cucumber, Mint & Green Tea
· Pink Grapefruit & Orange
To accompany this range of Cold In'fuse flavours, Twinings also offers a water bottle. This bespoke bottle is made from shatterproof Tritan material, and has been designed to help encourage drinking on the go, so fans can enjoy their flavoured water anywhere!
Apple, Cucumber, Mint & Green Tea and Pink Grapefruit & Orange Cold In'fuse flavours are available to purchase now as a pack of 12 for an RRP of £3.79 – meaning each 500ml serving is only 31.6p.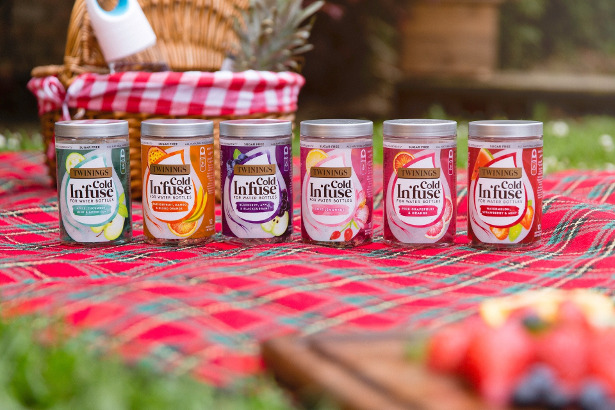 Dressed to Impress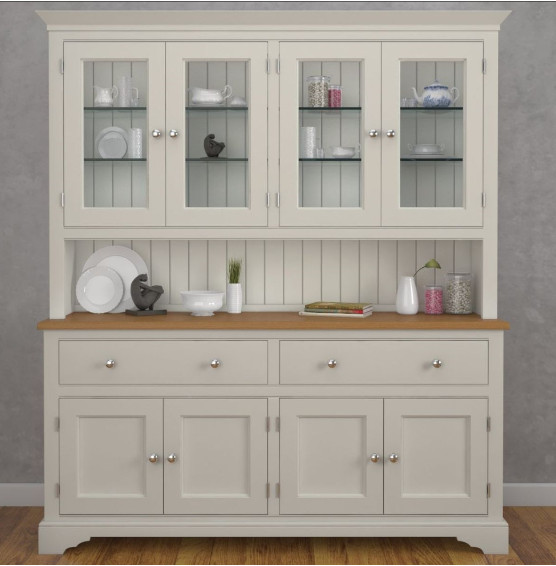 There are several key components to creating a perfect country kitchen, the butlers sink, the AGA, the smattering of Emma Bridgewater mis-matched pottery and perhaps most centrally the kitchen dresser. Dressers from The Painted Furniture Company come in all shapes and sizes, so customers can pick the one that's just right for their family and their home.
Amberley Four Door Half Glazed Dresser £1999.00
Home to all manner of things from fruit bowls and biscuit tins to family photos and invitations, these much-loved and arguably essential pieces of furniture are treasured by generations. While some are decorated more formally with matching plates and tea-cups all in pleasingly neat rows, those adorned with old jars of chutney, odd single egg cups, random keys and everything in-between carry just as much charm, adding warmth and character to the heart of the home.
Millbrook Medium Open Shelf Dresser £1632.00, Island Breeze Medium Dresser with Glazed Doors and Shelves £1599.00
The Painted Furniture Company offer a huge choice of dressers, with each one specially made to order in the UK, hence their customers can have just the design and size they need. As with all of their beautiful furniture there is a choice of stylish colours, handles and wooden or painted tops, and all at very honest prices.
Top: Millbrook Open Sideboard with Dresser Rack £1799.00. Left: Blake Large Dresser with Open Rack and Spice Drawers £2389.00. Right: Oxford Large Dresser with Glazed Doors & Shelves £1569.00
Adam Brown, MD at the company comments, "Producing good painted furniture is much more complicated than simply producing furniture and painting it. Over the years we have developed the expertise, the contacts and the experience to ensure we supply our customers with the highest quality furniture. We are passionately focused on delivering a great value product, and that does not mean we search the planet for the cheapest possible painted furniture. One thing we have learned is that cheap painted furniture is generally awful, we all know that paying any amount for rubbish can never be good value."
Oxford Large Dresser with Glazed Doors & Shelves £1569.00
When choosing a dresser, Adam advises customers to think about how the dresser will be used, as well as their own personal style. If practical storage is a priority, customers may decide to choose one with more drawers, perfect for allocating to specific items such as car keys, important post etc. Whether it's a large dresser with open shelving, a compact version with glazed cabinets or any combination in between, The Painted Furniture Company are sure to have the perfect solution. And whatever the customer chooses, once it's delivered they are sure to have fun dressing it!
Run a Marathon at work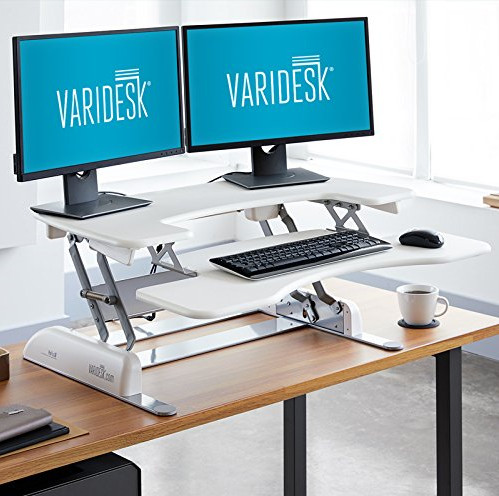 Forget Sittingitis – Sitting for long periods of time, it's well known that standing up is the answer. Whilst standing desks have many great benefits including lowering your blood pressure, reducing the risk of Cardiovascular Disease, reducing the symptoms of lower back pain and improving your posture, they also burn around 50 additional calories an hour whilst you use one. So by standing half of your working day, (4 hours out of 8) you'll burn a staggering 200 extra calories a day, that's 1,000 per week and a massive 52,000 each year. That is the equivalent of running 18.71 marathons, all from behind your desk, all whilst you work. This easy switch will get you more active in no time at all.
The Varidesk Pro Plus 36 is the best standing desk solution. The amazing design takes you from sitting to standing in under 3 seconds and comes fully assembled with no installation needed. It simply slots on top of your normal desk. Standing up at work and using a Varidesk will make a real difference to your working habits. The Varidesk Pro Plus 36 allows you to work stood up, assisting in preventing many health problems and also improving your overall health.
Features:
Two-tier design: upper display surface, lower keyboard/mouse deck
The largest model (Pro Plus 48) holds up to 45 lbs (20.4 kg)
Sits on top of existing desks
The Varidesk Pro Plus 36 is available in white or black at £365 from uk.varidesk.com
Fix Up, Stay Sharp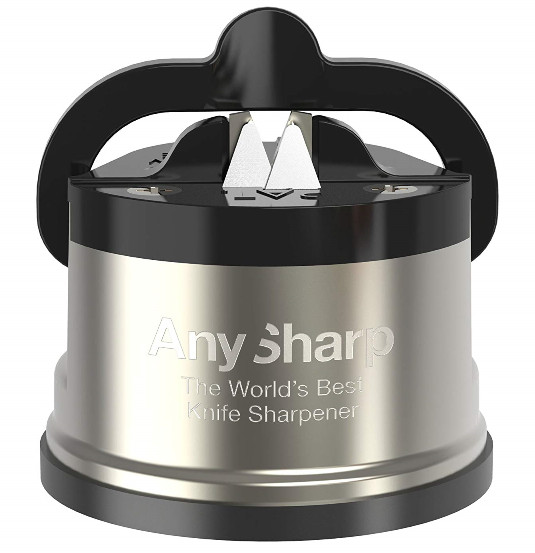 Whether you're slicing meat, dicing vegetables, or carving the Sunday Roast, a sharp blade makes cutting effortless. AnySharp Pro restores a super sharp cutting edge to blunt knife blades that have dulled with use.
Used by Celebrity Chefs such as Jamie Oliver, Ken Hom and Pru Leith it's a must-have for your kitchen drawer. Save old knives with the AnySharp Pro.
Hardend Steel
The AnySharp uses tungsten carbide technology to extend the life of almost any knife. AnySharp works on virtually any knife, including expensive hardened steel knives.
Serrated knives
AnySharp Pro even works with serrated blades* (like bread knives and hunting knives), making it unlike any knife sharpener, steel or sharpening stone you've ever used.
*Not very fine toothed serrated knives.
No skill required
The optimum angle to sharpen a good quality steel knife is 20 degrees. AnySharp is pre-set at 20 degrees to give an optimum edge every time. Getting a consistent angle with a sharpening stone is a skilled job, but AnySharp allows anyone to get professional results without any training at all.
Hands free safety
The AnySharp's safety feature is its PowerGrip suction cup base, which attaches securely to any smooth surface or worktop without the need for any tools. Once it's attached you can sharpen any knife safely hands free.
Knife edge safety
When your whole knife has been run through, your knife edge may touch as it exits the sharpening tools. The AnySharp has a long-lasting polymer guiding top that is softer than metal, and therefore won't damage the metal edge, making it safe for your knives too.
Easy, light strokes
With a totally blunt knife, AnySharp will hone it to an optimal angle, and remove excess metal rapidly the first time you use it. AnySharp does not work well with heavy strokes or too much pressure. Guarenteed for 10 years.
The AnySharp Pro is available in a range of colours from Amazon prices at around £19.99
What a DNA test can tell you about you?
FACEBOOK | TWITTER | INSTAGRAM | YOUTUBE
A Muhdo DNA profile allows you to understand how your day to day diet affects your body at a cellular and genetic level. Once profiled, Muhdo Health is able to recommend truly personalised recipes and workouts that align to your genetic profile and your health goal. Muhdo Health can help you improve your results and your overall health and wellbeing and achieve your health goals efficiently and sustainably.
DNA profiling helps with not only health but better cognitive function, creativity, higher IQ, better working memory, and better reading comprehension. It can also help reduce stress, anxiety and depression, as well as supporting injury prevention.
Muhdo Health currently works with healthcare trusts and insurance and employee benefits companies like JLT, as well as elite athletes including Olympic rower Helen Glover, Olympic hockey player Sam Quek and Eddie Hall, the world's strongest man in 2017.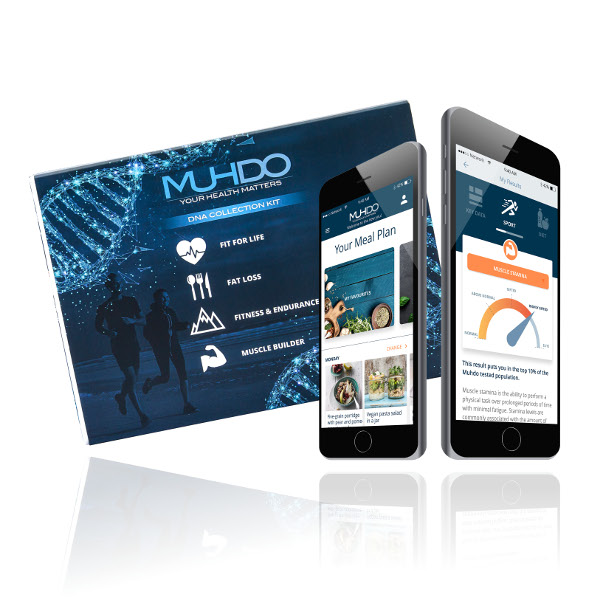 Nathan Berkley, CEO of Muhdo Health, said: "Our vision is the mass personalisation of preventive and curative healthcare. Prevention is better and cheaper than cure and inspiring people to develop healthy long-term habits is good for them and good for society. We need to focus more on internal health and democratise genetic knowledge so people can make informed decisions about their wellbeing.
For further information on Muhdo DNA profile click here muhdo.com/product/dna-profiling-kit/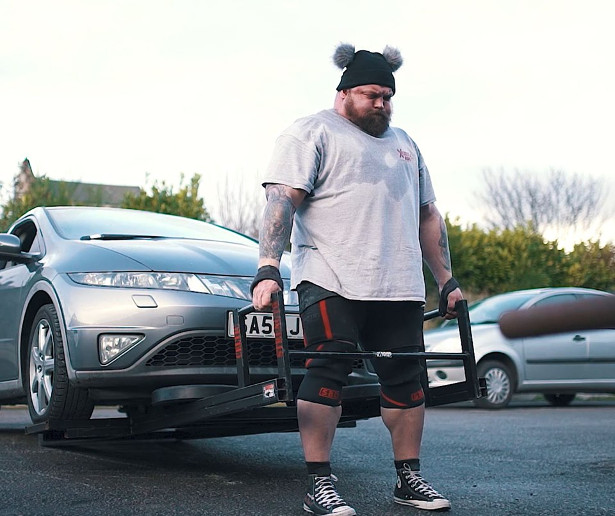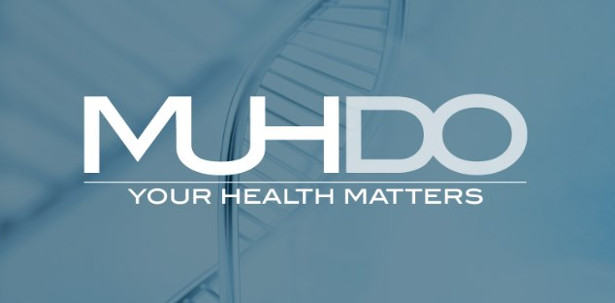 CLASSIC ELLIS RUGBY & NEW WOMEN'S RUGBY BRAND . www.ellisrugby.com .
.A Pride In The Jersey Company.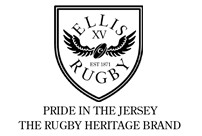 FACEBOOK | INSTAGRAM | TWITTER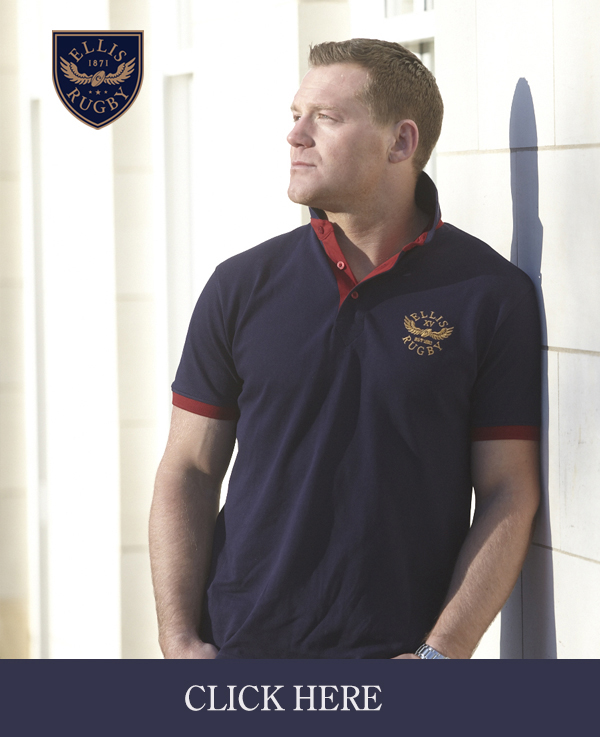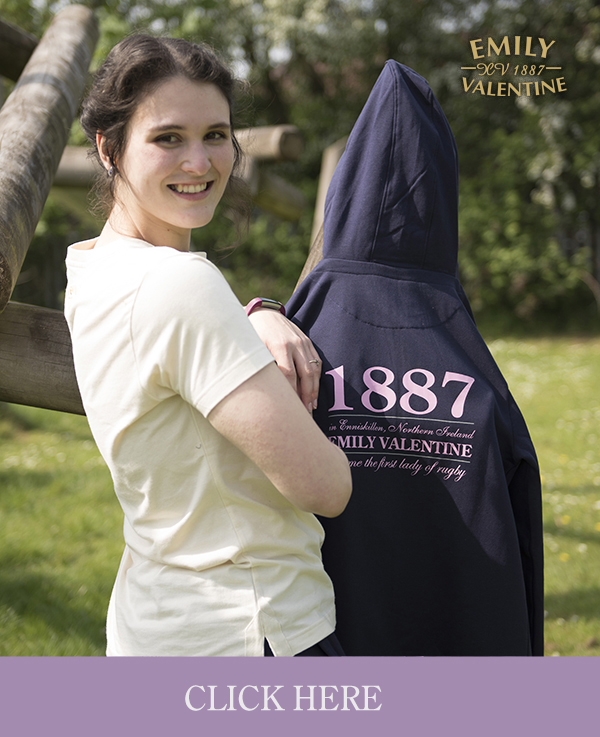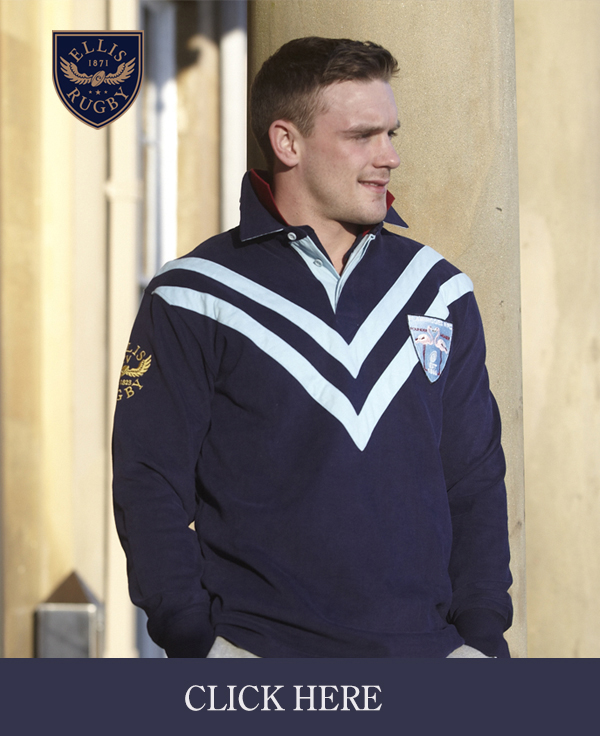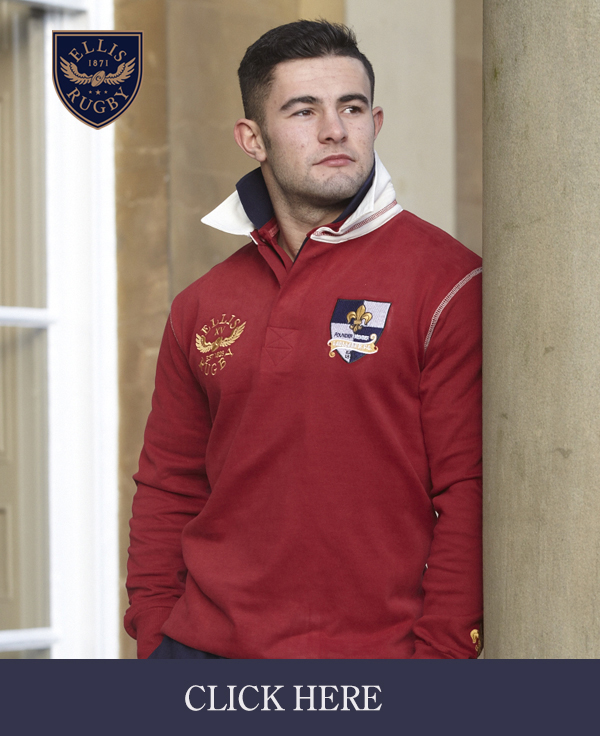 CANTERBURY REVEALS 2019 ENGLAND RUGBY WORLD CUP KIT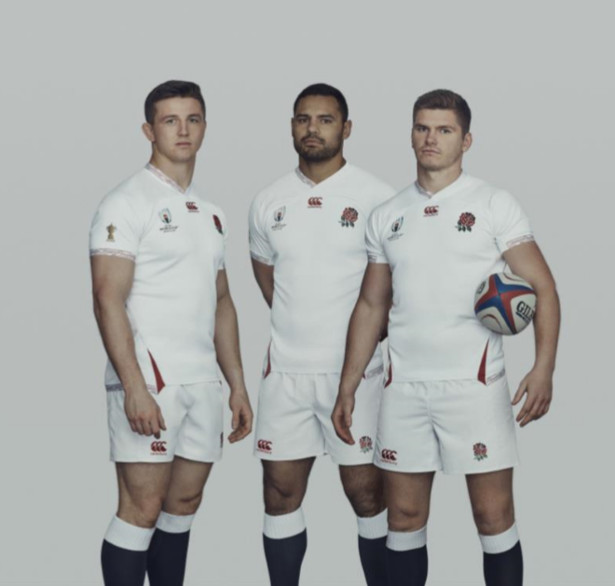 FACEBOOK | TWITTER | INSTAGRAM | YOUTUBE
England players (L-R) Tom Curry, Ben Te'o and Owen Farrell model the new 2019 Rugby World Cup England kit by Canterbury
London, Thursday 4th July – Rugby specialist and kit provider Canterbury has today revealed the limited edition 2019 Rugby World Cup kit, which the England Rugby team will wear in Japan this autumn.
The kit was unveiled at a special event for fans and grassroots players at The Canterbury Clubhouse, a pop-up store on Baker Street, which will remain open across the weekend to allow fans to be one of the first to get their hands on the jersey.
A mixture of male and female grassroots players from Beccehamian RFC in Kent were chosen to be a part of the launch by Canterbury as reward for their contribution to the development of rugby in their community. As a club, they have teams for boys and girls across a variety of age ranges, as well as senior teams.
Canterbury has also revealed a sponsored home and alternative shirt, which will be worn by England men and women this season.
The kit has gone through extensive testing – the equivalent of 205 games – over a nine-month period to ensure it is as comfortable as possible while being durable to handle the rigours of international rugby.
New developments in the jersey include VapoDri+ technology, meaning the jersey will wick away moisture and dry quickly.
The kits will be available in men's, women's, junior and infant versions, with a variety of fits to ensure the shirt is comfortable for all.
Commenting on the launch, Simon Rowe, Head of Sports Marketing at Canterbury of New Zealand, said: "Adapting to the conditions in Japan is going to be key for the England team. It can be humid and wet at the start of the tournament and then warm and dry by its conclusion, so we have focused on ensuring our kit can help the players to perform in all conditions.
"We've worked really closely with both grass roots and elite level players in an effort to produce the best kit possible and we are confident that this means we have a kit that allows players to perform to their peak while remaining comfortable and confident in the jersey. We are really excited to see the players take to the field wearing the result of all this hard work."
Eddie Jones, England Rugby Head Coach said, "It's great to have the grassroots players from the community game at the forefront of our kit launch. It is important to have a kit that can help when conditions change and importantly be comfortable for the players when out on the pitch. Our guys take pride in pulling on the iconic white jersey and we look forward to continuing the tradition in Japan."
The new kits are available to buy online, from The Canterbury Clubhouse and from the Twickenham store from 9am on Friday 5th July 2019. Online customers should visit www.canterbury.com and www.englandrugbystore.com
The Canterbury Clubhouse will be open at 55 Baker Street, London, from 10am-7pm on 5th & 6th July, and 11am-5pm on 7th July. There will be a range of in-store giveaways, including Six Nations tickets, signed jerseys and much more. Follow Canterbury on Twitter and Instagram for more details and to keep up with the action.
Canterbury is the official apparel supplier of the 2019 Rugby World Cup and will supply kit and uniform to officials and volunteers.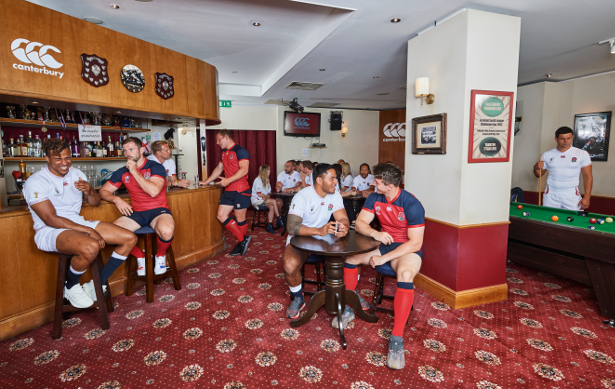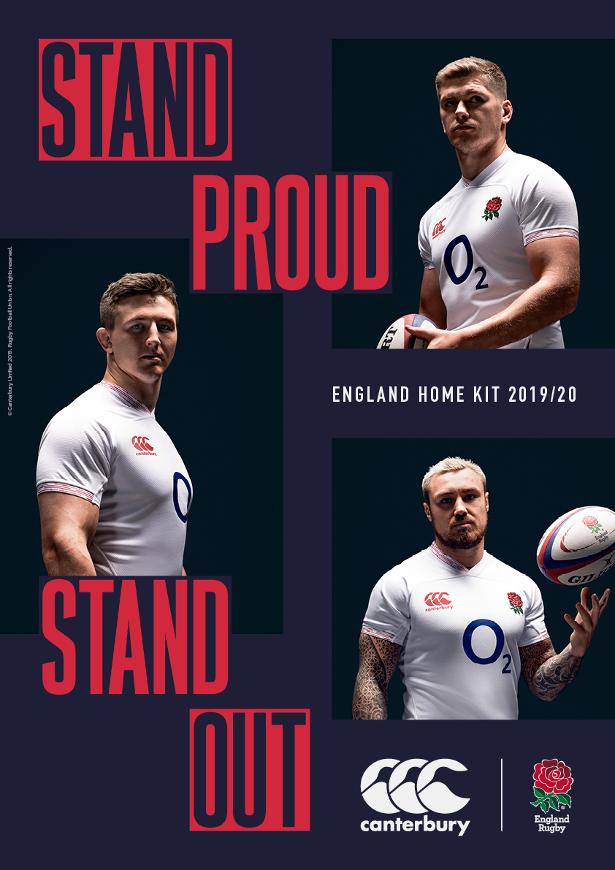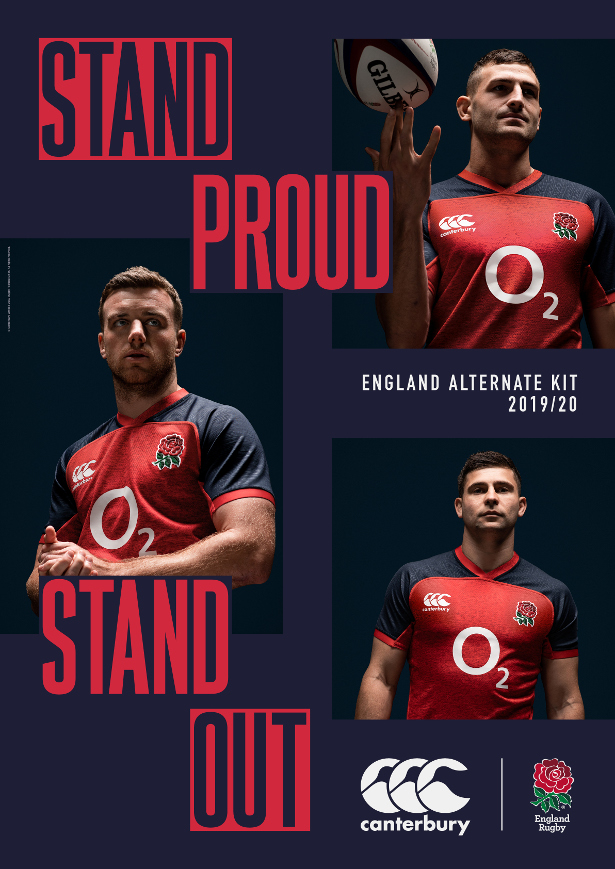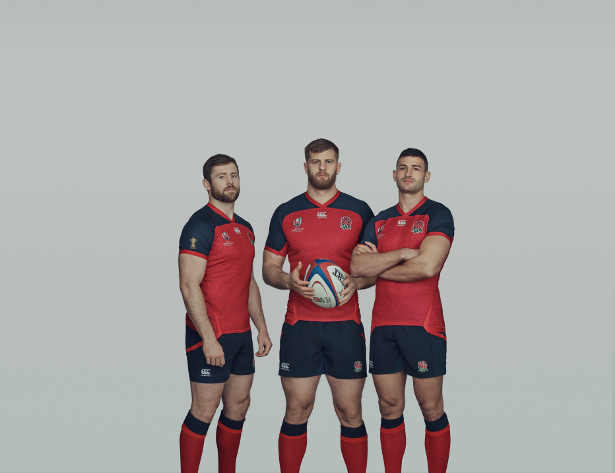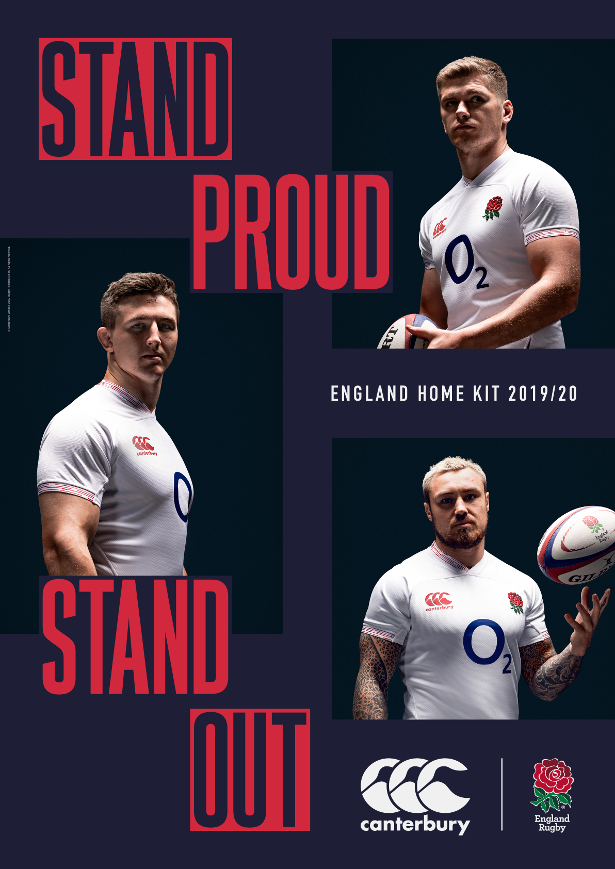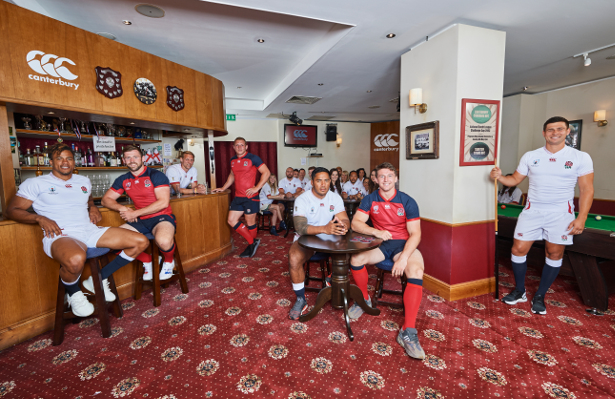 The Ellis Rugby Brand – 埃利斯橄榄球品牌 – De Ellis Rugby Brand – La marque Rugby Ellis – Die Ellis Rugby Marke – Il Marchio Ellis Rugby – エリスラグビーブランド – A marca Ellis Rugby – La marca Ellis Rugby
TALKS RUGBY IN YOUR LANGUAGE
.A Pride In The Jersey Company.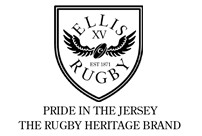 FACEBOOK | INSTAGRAM | TWITTER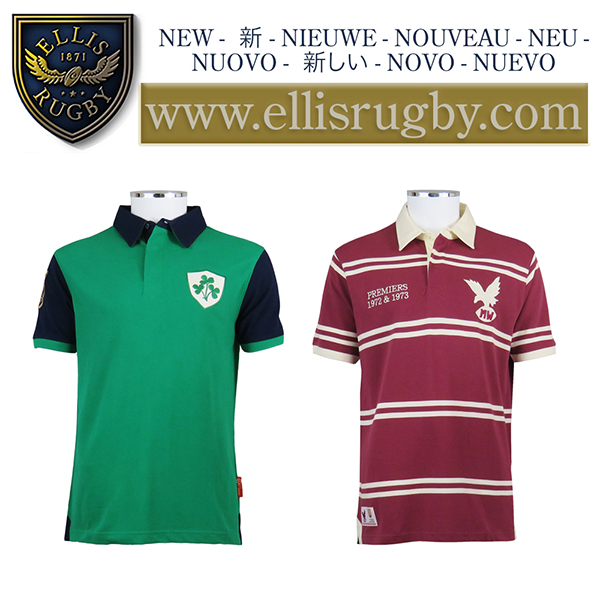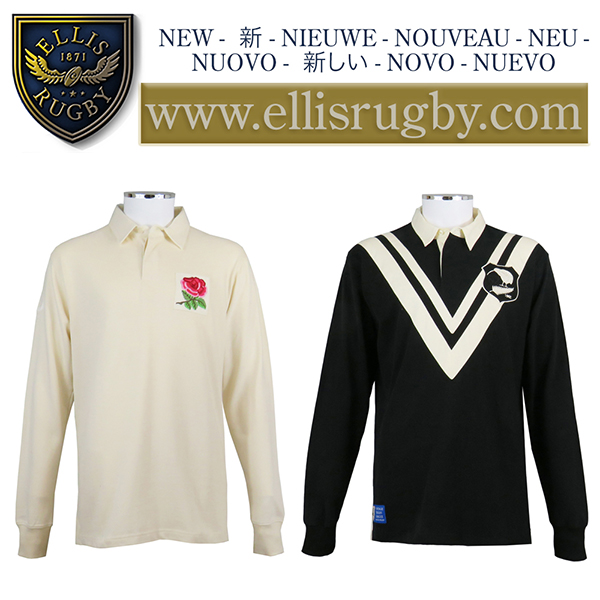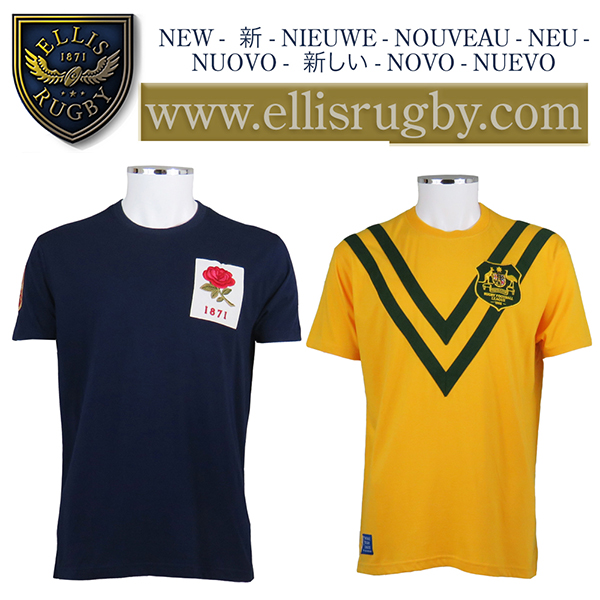 Visit – www.ellisrugby.com
Adelaide start-up changing the face of the liquor industry at home and abroad.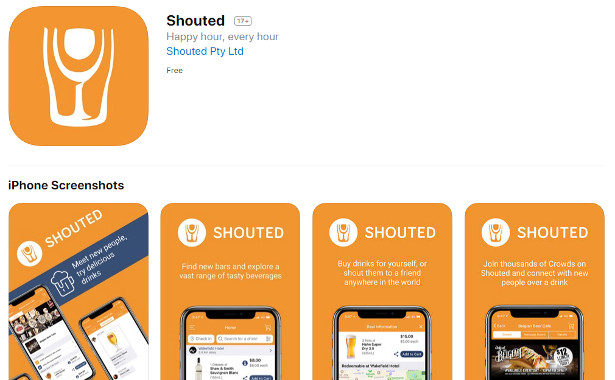 With over seventy percent growth rate in app downloads every quarter since launch, Adelaide app Shouted is proving that you can make it in SA.
With the common trend seeing tech start-ups wooed by eastern state investors and opportunities, Shouted Directors Michael Bois and Sam Nicolitsi firmly support their decision to develop the app solely in South Australia.
"We choose to live in Adelaide, and we've made that commitment from the onset. Shouted has been built entirely in SA, we haven't contracted any external developers," Bois says.
"If we have the state rallying behind us, we can retain a local head office a nd maybe even pull on talent from the eastern states, though I'm confident we'll find enough talent here," he says.
Shouted is the latest way to get social, meet new people and safely shout drinks at your local. It is a world first concept that allows users to buy drinks at happy hour prices and shout friends a drink, from anywhere in the world.
"For the public there is huge benefit in being able to shout friends a drink. You can also find discounted drinks – like half priced Belgian beers at Belgian Beer Café for example," Bois says.
"You could even buy your business partner a bottle of Moet while they're overseas! We went live in Brazil in March and it's like Shouted has formed its own heartbeat now."
The Adelaide bar scene is getting behind Shouted, as well-known establishments are lining up to get onboard.
"For bars, it's no sale no fee. There are no contracts or set up fees. Just run some deals. If you make one sale, you're already ahead. Also, venues are using it for engagement with their customers, shouting people a drink to get them through the door," he says.
"Customer acquisition is literally the cost of a pint. If the customer doesn't come in to redeem the drink they've lost nothing."
These burgeoning tech founders have also managed to solve the missing link in the liquor industry, by connecting consumers at bars and pubs with retails liquor business like Celebrations and Dan Murphys. Bois says the reception from the liquor industry has been overwhelming.
"We've done activations with brands like Mismatch, Bacardi and Lion Nathan. Off the back of these, we issue the brand depersonalised data on consumption – information they simply can't get from the bars and pubs."
"If you try Mismatch on Saturday night, we can send you an email letting you know where to buy it!"
The team is about to undertake their first funding round and bring Shouted to the eastern states and beyond. Making waves at home and abroad, this start up is shaping up to be another huge South Australian success story.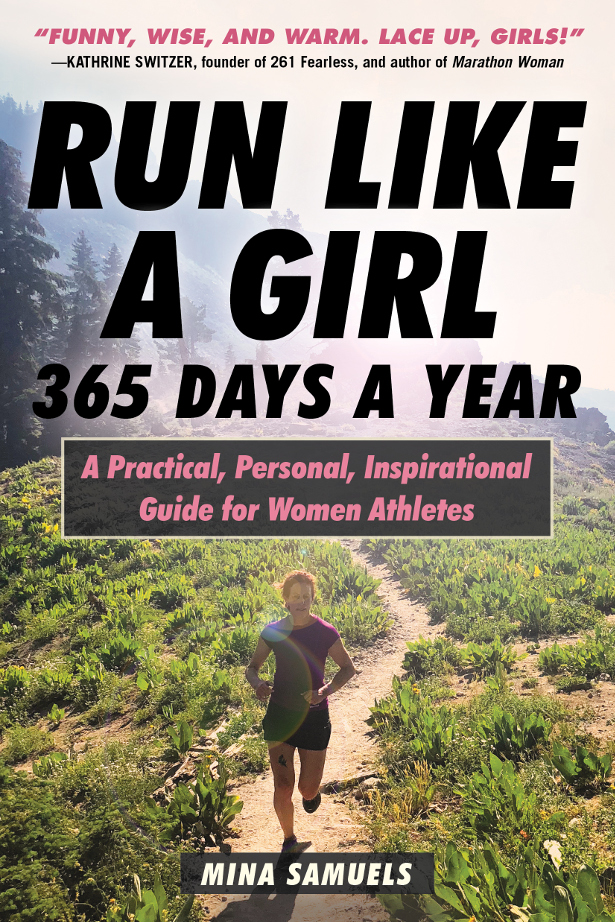 No matter how hard it is to get out the door, it's on the road that we meet our strengths and weaknesses, have the space to contemplate our hopes and dreams and ultimately find what makes us happy. Not every workout is an epiphany. Instead, each time out on the road—no matter how much of a battle it was to get there—is an exercise in getting to know ourselves a little bit better.
For women who draw even a portion of their strength from being active, Run Like a Girl 365 Days a Year serves as a Book of Days. It's practical, inspirational, and personal, with a dash of the existential and neurotic, it's a fresh take on the popular thought-a-day books, geared toward women athletes. Containing 365 entries for a full year of running inspiration, Run like a Girl 365 Days a Year revels in the joys we discover as we greet our athletic selves each new day, and confront the obstacles thrown in our way by the world, by our bodies and, most importantly, by our minds. Some of the topics include balance, body image, the battle of the sexes, sisterhood, and aging.
Light-hearted, honest, and authentic, Run Like a Girl 365 Days a Year is an inspiring daily reminder of every woman's strength and potential.
Mina Samuels is a writer, performer and editor, and in a previous incarnation, a litigation lawyer and human rights advocate. Her books include Run Like A Girl 365 Days A Year: A Practical, Personal, Inspirational Guide for Women Athletes; Run Like A Girl: How Strong Women Make Happy Lives, and a novel, The Queen of Cups. She has also written and performed two solo shows and written a ensemble play, Because I Am Your Queen. When she is not writing she might be off running over hill and dale, biking, cross-country skiing, tri-ing, yoga-ing, rock climbing, kayaking, snowshoeing, or hiking in far off places. www.minasamuels.com To purchase the book, go to Amazon.com.
Noise-free, wire-free and worry-free:
Introducing Sony's new WF-1000XM3 headphones with Industry-leading Noise Cancellation[1]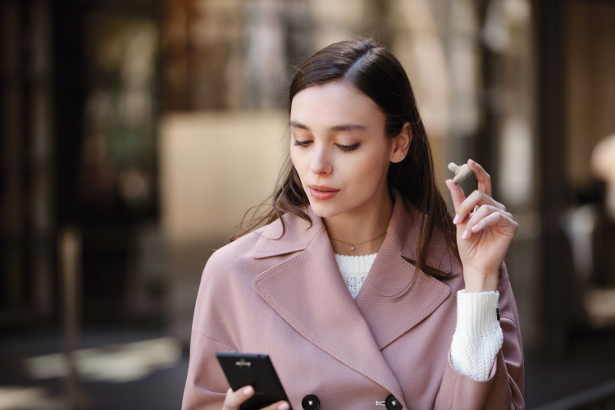 PINTEREST | TWITTER | YOUTUBE | GOOGLE+ | FACEBOOK
Enjoy the 1000X family's renowned premium sound on Sony's latest truly wireless headphones
The next level of silence with Dual Noise Sensor technology and HD Noise Cancelling Processor QN1e
Wire-free design, stable connectivity and comfortable fitting for total listening freedom
Long-lasting battery life and quick charging function to revolutionise your commute
Listen your way with Adaptive Sound Control, customisable touch controls and voice assistant
Sony today expands its renowned 1000X family with the addition of new generation truly wireless headphones – the WF-1000XM3. Sony's industry-leading1 Noise Cancellation is improved further with the HD Noise Cancelling Processor QN1e chip and Dual Noise Sensor Technology which delivers exceptional Noise Cancelling performance, enabling you to hear the music and nothing else.
The next level of silence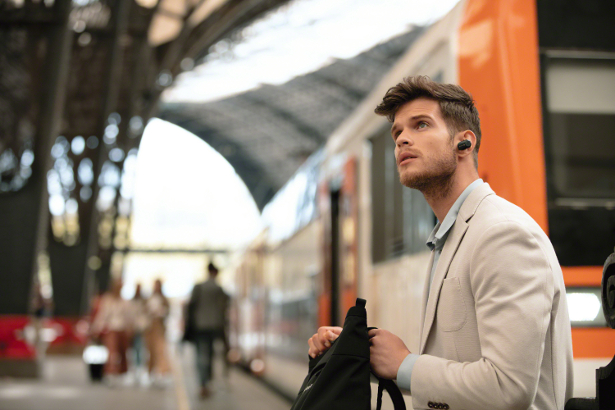 The WF-1000XM3 headphones feature Dual Noise Sensor technology that works with the new HD Noise Cancelling Processor QN1e to catch and cancel noise respectively, so that all attention is on your music. Thanks to Dual Noise Sensor Technology, one feed-forward microphone and one feed-back microphone on the surface of the headphones catch more of the ambient sound around you. Having caught the ambient sound, the dedicated HD Noise Cancelling Processor QN1e gets to work. The processor cleverly creates an inverted sound wave to offset bothersome background noise. It not only cancels more noise across almost all frequencies but also uses less power. Anything ranging from annoying aircraft cabin noise, to hustle and bustle on the city streets, is dramatically cancelled by the buds – so it's all about the music.
Stunning sound
Characteristic of the 1000X family, you can enjoy premium, high quality sound on the WF-1000XM3 buds and listen to your music the way that the artist intended. The HD Noise Cancelling Processor QN1e also accomplishes stunning sound thanks to 24-bit audio signal processing and DAC with amplifier. Digital Sound Enhancement Engine HX (DSEE HX™) upscales compressed digital music files including MP3 formats, to bring you closer to the quality of High-Resolution Audio. Fully immerse yourself in high quality sound, whether you're listening to music or enjoying the latest film on the go and thereby transform the dreaded commute into a fun and relaxing escape from the commotion around you.
True wireless, true freedom
The truly wireless design of the WF-1000XM3 buds allows you to move freely without the nuisance of getting tangled in wires. The WF-1000XM3 buds are small and light but manage to pack in a newly developed BLUETOOTH® chip. This allows for L/R simultaneous BLUETOOTH® transmission which means that both left and right earbuds receive audio content at the same time, rather than the conventional left-to-right relay BLUETOOTH® transmission. Teamed with the new optimised antenna structure, this results in a highly stable connection, so nothing gets in between you and your music. Also, latency improvement means you can immerse yourself in the latest films on a paired device.
The WF-1000XM3 buds are specifically designed for improved comfort and stability in the ear. The 'ergonomic tri-hold' structure holds the earbuds firmly in place, with three supporting points for the ear. A high-friction rubber surface has also been included to ensure a stable fitting. With 4 sizes of hybrid earbuds and three sizes of triple comfort earbuds, you can find your perfect fit.
Clever convenience
The HD Noise Cancelling Processor QN1e has a low power consumption, boosting the battery life and your listening time considerably. You can listen for up to 24 hours[2] with Noise Cancelling on, thanks to WF-1000XM3 earbuds' sleek case that doubles up as a charger, perfect for a battery boost on the go. The buds even have a quick charge function – just 10 minutes of charging gives you up to 90 minutes of battery life.
For ease, you can use Quick Attention mode to communicate without removing your earbuds. Simply place your finger over the touch panel of the left earbud to quickly lower the music volume and let the ambient sound in, so you can hear announcements or order a drink. Plus, with the fully customisable touch sensors on the earbuds[3], you can easily play, pause, skip songs or activate your voice assistant with simple taps. Additionally, the new Wearing Detection feature automatically pauses your music when you remove one of the earbuds from your ear and resumes playing when you put the earbud back in your ear, so you never miss a beat.
Optimised for the Google Assistant[4], you can control your headphones by voice, making the WF-1000XM3s the perfect commuter companion. The headphones are also compatible with the Sony | Headphones Connect app, where you'll find customisation features for sound, noise cancellation, touch controls and more.
The WF-1000XM3 model will be priced at approximately £220 / €250 (Ireland) and will be available from mid-August.
For product specifications, please visit:
https://www.sony.co.uk/electronics/truly-wireless/wf-1000xm3
https://www.sony.ie/electronics/truly-wireless/wf-1000xm3
[1] As of 1st June 2019. According to research by Sony Corporation, measured using JEITA-compliant guidelines in Truly Wireless style Noise Cancelling headphones market.
[2] Up to 24 hours with Noise Cancelling on (6h x 3 charges) and up to 32 hours with Noise Cancelling off (8h x 3 charges). The case provides up to 3 additional charges.
[3] Customisable via the Sony | Headphones Connect app.
[4] Google is a trademark of Google LLC.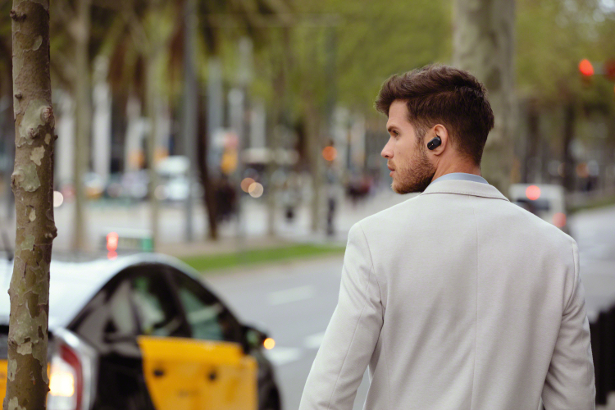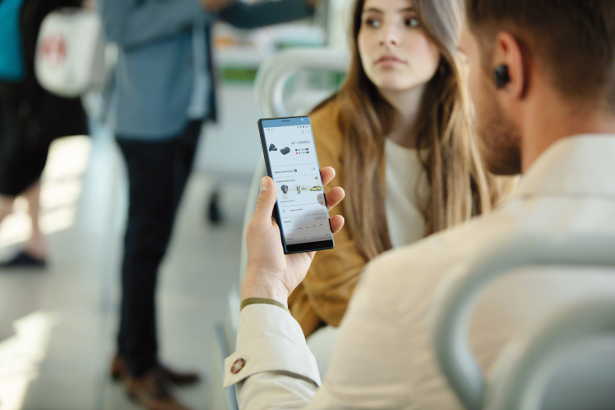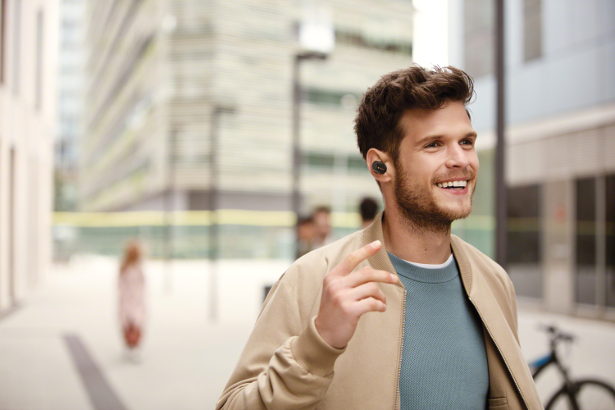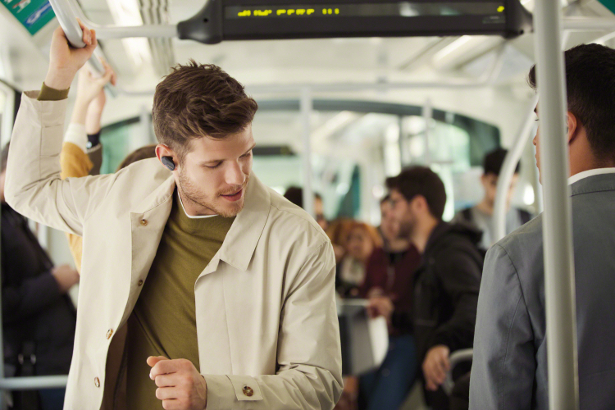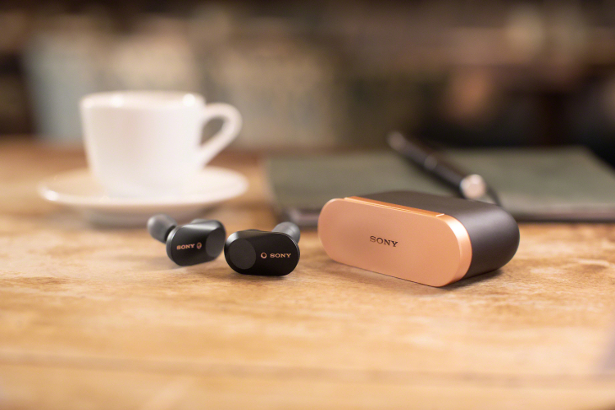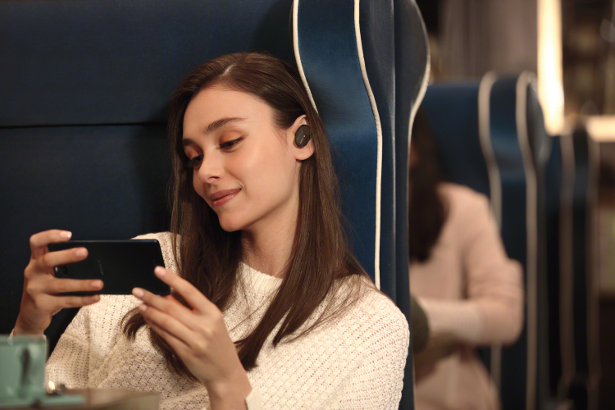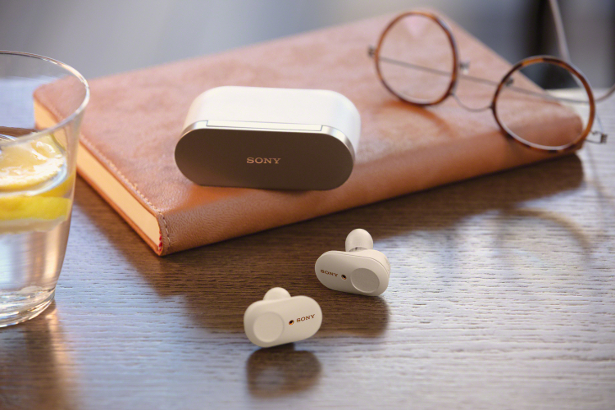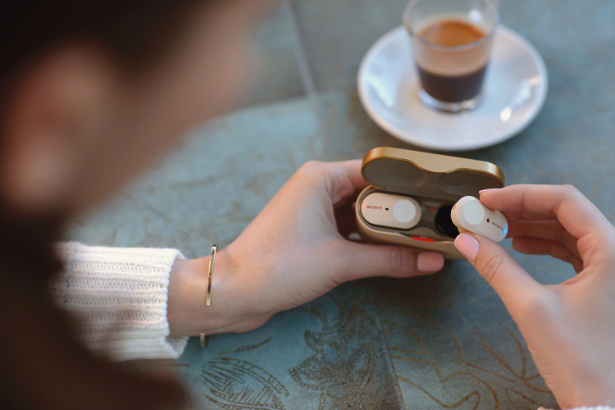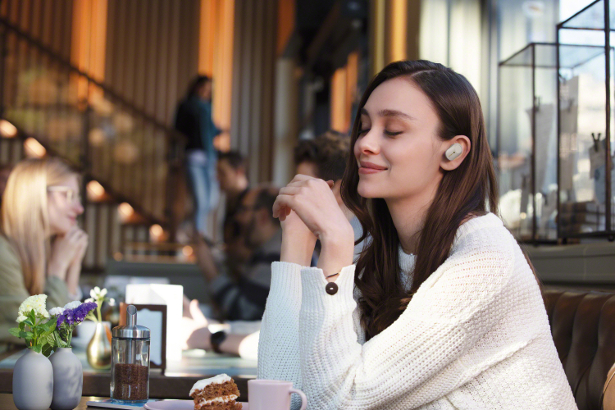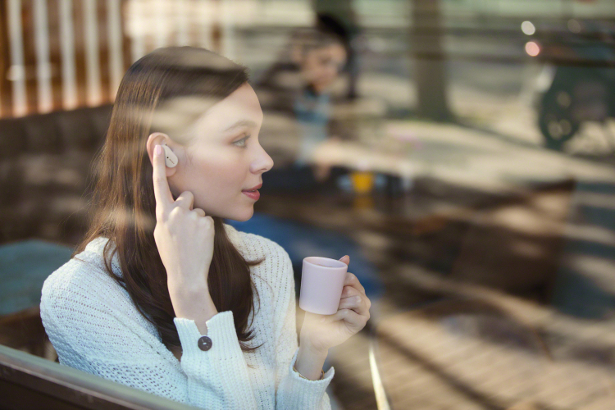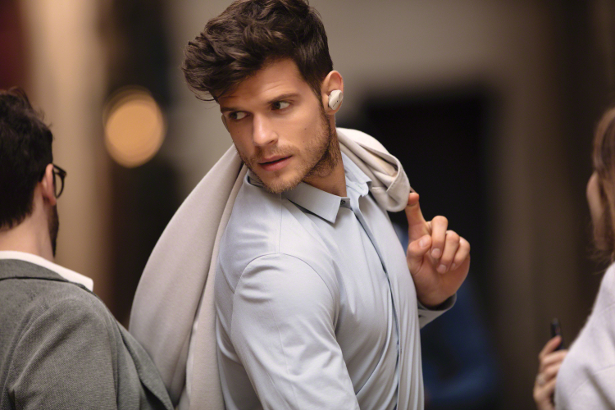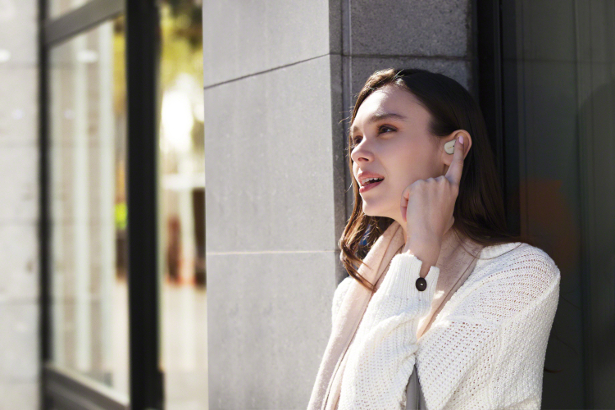 Pictured from top left: Oak Clear Lacquered wood flooring, Engineered Oak Chevron, Oak White Mist, Antique Oak, and Premier Grade Oiled Oak, all from the Natural Wood Floor Company.
Characterful kitchen design with real wood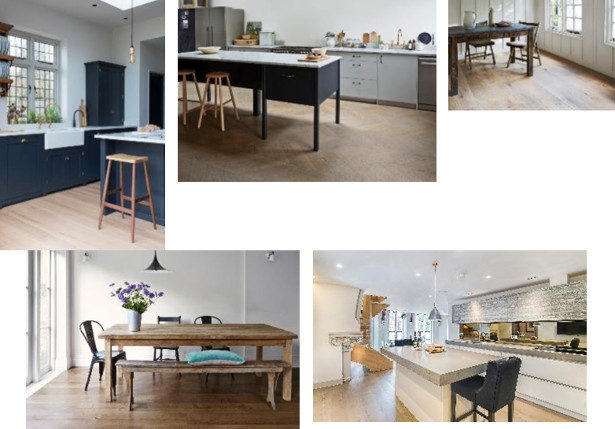 Embrace the trend for inside outside kitchens with Stylish, hardwearing and long-lasting engineered wood flooring, the perfect choice for contemporary and traditional kitchens alike.
Bring the outdoors in and add a hint of nature to your kitchen scheme all year round, with the natural beauty of wood, ideal for teaming with painted furniture and any number of the on-trend materials in kitchen design, from copper to stainless steel, for a look that is timelessly elegant yet hot off the design catwalk.
Creating a striking impression over large, open-plan spaces, engineered wood is entirely suitable for kitchen diners, being highly durable and very simple to keep clean.
For more details call the Natural Wood Floor Company on 0208 871 9771 or visit www.naturalwoodfloor.co.uk
Do you dream of traveling the world, and flying for free? The Freedom Project shows a new approach to travel as a lifestyle. Travel has countless benefits to all areas of life, and they are available to everyone.

This book is the liberating blueprint for finding freedom and happiness in your traveling life. The Freedom Project explains, for the first time, the secrets of travel Wilko has used to explore the world, and fly for free: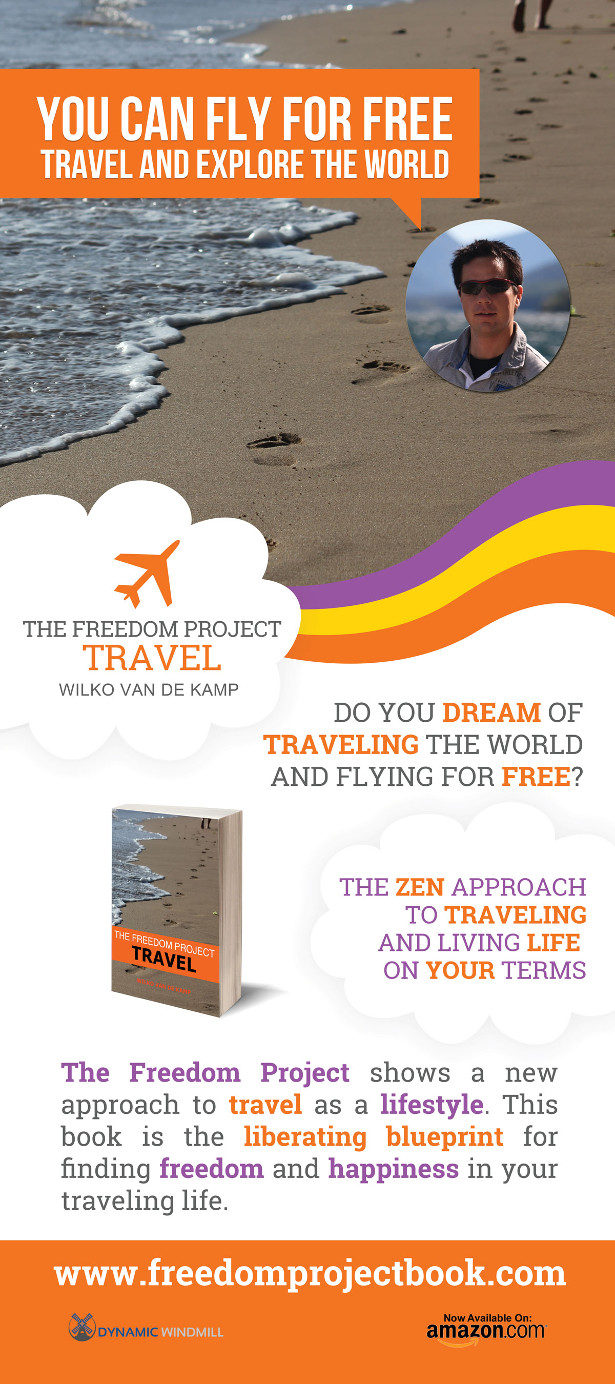 How to escape, and deal with what gets in the way of getting away.
How to plan for travel, turning your dreams into goals, and plans into action.
How to book travel and claim what's yours.
How to prepare to leave, and find the purpose of being packed and ready to go.
How to go to where you want to be, bridging the distance while still feeling connected.
How to be at the destination, and live your traveling life feeling more alive.
How to come home and take some of your traveling "self" to who you are at home.
Wilko: "The importance of this book became clear to me when people attending my art events were drawn to the images that I took on my many travels, and commented on "how they wish they had gone there". A lot of things can get in the way of getting away, but the benefits of travel affect all areas of life. They say travel is the only thing you can buy that makes you richer. My book will inspire many to go explore and provide the tools to make dreams a reality."
NEW NATIONAL PLAYFINDER SERVICE LEVELS THE PLAYING FIELD FOR WOMEN'S GRASSROOTS SPORT

From today, new app and online service connects amateur players to 22,000 sports pitches and facilities across the UK with a pledge to equalise women's participation
"NOT MY FIELD": 4 in 10 young UK women say that they would like to take up football but more than half see it as a male domain*
"We will put gender on the grassroots sporting agenda," says Playfinder founder
Playfinder, a new national service that enables amateur sportswomen and men to choose and book more than 22,000 sporting facilities – for sports ranging from football to paper aeroplane throwing – launches today with a commitment to put gender on the sporting agenda and achieve balanced use of the platform.
A Censuswide survey of 1,000 women for Playfinder found that 40% of young women were interested in playing football but that disappointingly more than half view the sport as male territory, or as one respondent put it, "treading on male turf."
Jamie Foale, founder and CEO of Playfinder, said: "We're determined to bring equality to grassroots sports by giving women equal access to facilities and by investing our marketing and campaigning efforts in promoting women's sports. This year's Women's World Cup saw an unprecedented level of interest which is incredible. What we need to do now is keep this momentum and do as much as we can to empower more women to get into football."
Tracey Crouch MP, former Minister for Sport, Civil Society and Loneliness, commented: "Sport is a huge part of British culture and for too long our nation's favourite game has been dominated by men. I wholeheartedly support any initiative to get more women playing football."
Playfinder makes it easy to find, book and pay for sports venues and facilities across the UK. Since the women's World Cup began in June, Playfinder has seen a 54% rise in bookings by female football teams, showing the growing appetite for the sport. The business pledges that it will use its marketing muscle to ensure that at least 50% of users on its platform will be female or mixed teams by the time of the next Women's World Cup in 2023.
Fleur Cousens, Founder & Manager of London football team Goal Diggers FC, added: "Goal Diggers FC is facing its biggest challenge yet – access to pitch space. The archaic block booking system is actively preventing the participation of women and non-binary people in football. We now have over 200 members but each week we have to turn people away from training due to lack of space. We're calling for equal access to the spaces which for so long have been dominated by men's teams – it's 2019 and it's time for change."
The Playfinder service offers access to 22,000 facilities nationwide, catering for traditional sports such as football, tennis and eGaming, as well as less traditional pursuits including paper aeroplane throwing. Venues range from rooftop football pitches in London to volleyball courts in Liverpool.
Playfinder goes national today, but the service has been trialling regionally. To date, it has helped 2 million amateur sportswomen and men find and book a venue. The Playfinder app is downloadable today or bookings can be made via www.playfinder.com.
Awaken your senses with new Umami tasting at Grande Provence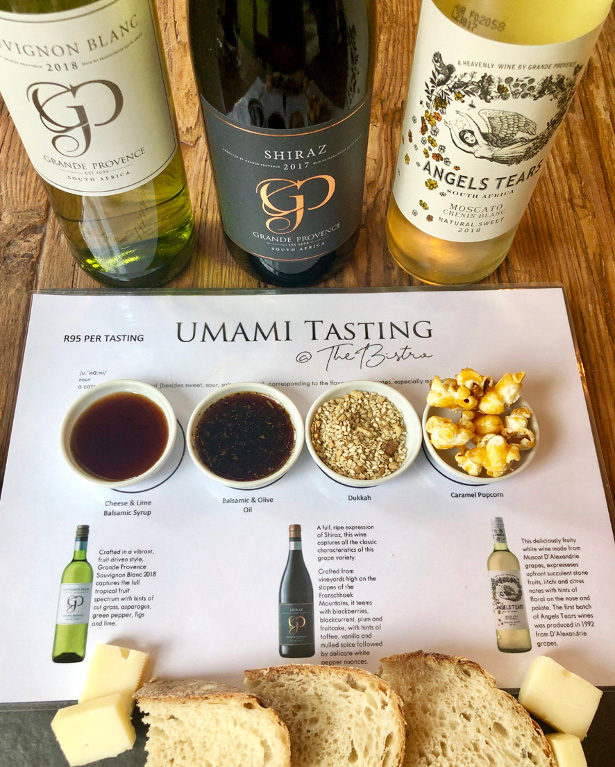 Experience an exciting savoury twist to exploring wine in the Franschhoek valley with the all new Umami tasting at The Bistro at Grande Provence.
Umami, a pleasant savoury taste considered the 5th basic taste after sweet, sour, salty and bitter, melds beautifully with Grande Provence wines. The Umami wine tasting pairs three wines with flavourful savoury morsels.
Guests can look forward to the vibrant and fruit driven Grande Provence Sauvignon Blanc; the Grande Provence Shiraz, with its well-integrated oak and soft tannins; and the Angels Tears Muscato Chenin Blanc, adding a sweet sensation to the mix with upfront notes of honey infused with spices and tropical flavours.
Embark on a sensory adventure by paring these wines with tangy cheese & lime balsamic syrup, balsamic & olive oil and gourmet caramel popcorn. For added texture and a piquant taste, Dukkah, a flavourful Middle Eastern spice and nut mixture, takes the Umami pairing up a notch when added to the olive oil and balsamic syrup.
The Umami tasting is available daily from 11h00 till 18h00 at R95 per pairing at The Bistro at Grande Provence.
Visitors to Grande Provence can discover & purchase the new range of Grande Provence olive oil and balsamic syrups. The range includes extra virgin olive oil, balsamic olive oil salad dressing, pomegranate, lime and fig balsamic syrup & freshly-made Dukkah.
The Bistro at Grande Provence is a relaxed alternative to more formal Franschhoek dining. To book your table, call Tel: (021) 876 8600 or email reservations@grandeprovence.co.za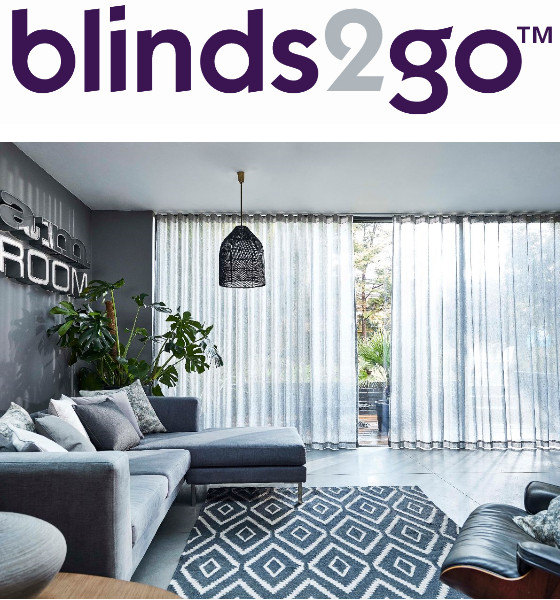 Big is Beautiful!
New & Exciting Ways to Dress Your Large Windows Developed by Blinds 2go & Curtains 2go
Large windows are incredibly on trend right now. They let in light to make a home feel spacious and bright, giving a property a contemporary look. But every window needs the right dressing, which is why Blinds 2go, the UK's largest online made to measure blinds retailer, and their sister site Curtains 2go have developed a host of new and original solutions to make your big windows as beautiful as can be.
Accentuating the look of big, modern windows requires a contemporary design statement. So, Curtains 2go have developed a brand new collection of Wave curtains that does just that. Simple, sophisticated and stylish, their gentle waves provide a neat, uniformed finish perfect for the modern home. Pulling back effortlessly to a small stack they also allow lots of light to come flooding through larger windows. Made to measure and delivered to your door, complete with their very own track, they're an incredibly cost-effective solution. Priced from just £27.95 they're suitable for windows up to 5m wide!
Maintaining privacy can be tricky when dealing with large panes of glass, but Blinds 2go has an innovative new solution. Their collection of double roller blinds combines a modern palette of on trend blackout fabrics with complementary magic screen voiles all on the same roller blind mechanism. Two blinds in one for letting in light and preserving privacy at the same time, for windows up to 2.4m wide x 2.4m drop.
Another brand new addition to the collection, Blinds 2go's DuoLight and DuoShade Max honeycomb pleated blinds are the ultimate big window solution. For windows up to 2.1m width and drop, these blinds are available in a sophisticated cotton white fabric in blackout for superior shading or light filtering for a soft glow. Specially designed honeycomb pockets also trap the heat to negate the draughts that large windows can create, making rooms blissfully cool in the summer and cosy during winter, all from just £15.20 made to measure.
Now available in even bigger sizes, Blinds 2go has a collection of smart, elegant and beautifully crafted plantation shutters. Made from advanced polymer, they're lightweight and easy to care for. The shutters are waterproof making them perfect for kitchens and bathrooms, while in bedrooms and street facing windows they make a stunning design statement and provide plenty of kerb appeal. They offer easy light control, are thermally dynamic and help maintain privacy and are available in sizes of up to 2.1m high.
For further information, free fabric samples, instant prices and a huge array of choice, visit www.blinds-2go.co.uk or www.curtains-2go.co.uk or call Freephone 0800 862 0464
BEDROOM COLOUR TREND: BLUE & GREY
For a relaxing atmosphere in your bedroom, look to cooler hues. According to most surveys, shades of blue are best for promoting soothing feelings and said to slow the heart rate and even reduce blood pressure. Whilst shades of grey have been shown to reduce both stress and anxiety. These cooler hues can also make a space seem more expanisve so they're a great colour choice for any bedroom. Add the perfect lamp lighting to create a wam glow and you will be completely set up for a wonderful night's sleep.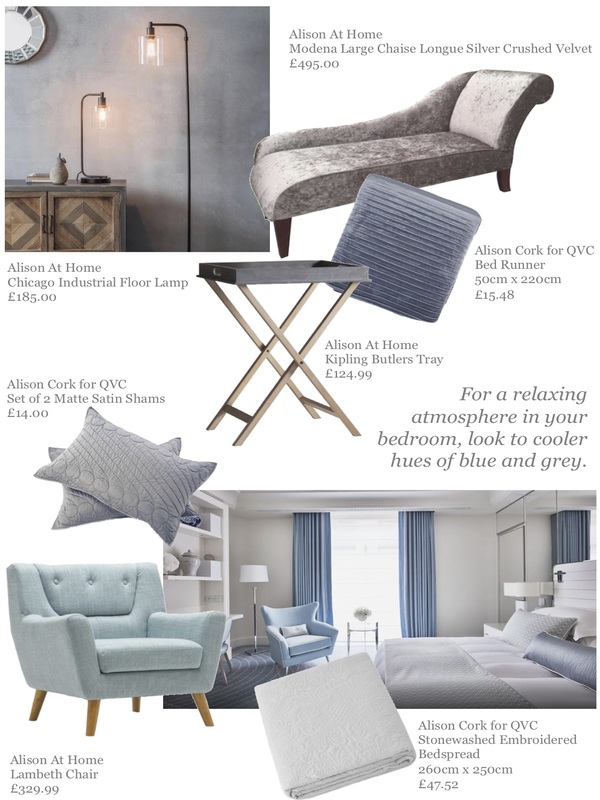 Sky Sports announces an incredible summer of women's sport, as research reveals 78% of us want increased coverage of female sports across media and TV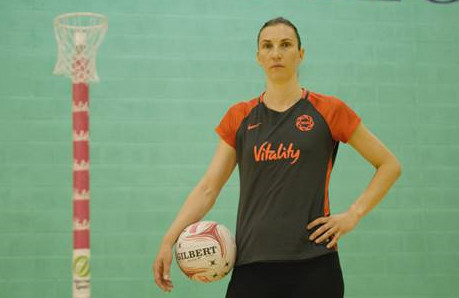 · Research reveals that 78% of people would like to see more coverage of female sport on TV and in the media
· 63% think having women in sport will inspire the younger generation to be more athletic
· Sky Sports joins forces with Ama Agbeze, Aimee Fuller, Rachel Dunn, Annabel Dimmock, Amy Jones, Johnny Nelson and Harriet Pavlou to reveal an inspiring film in celebration of a huge summer of women's sport
· Sky Sports to show 250 hours of live coverage across an exciting summer of women's sport including free live streaming of the Netball World Cup on Sky Sports' YouTube channel
New research from Sky Sports reveals that the British public is ready for an incredible line up of women's sport this summer, as 38% say they are watching more female sport now than ever before, and a further 34% say they are avid followers of female team and individual sports.
The growth in media coverage and support of women's sport is certainly on the rise and 48% surveyed said they hope to see this growth continue. The results follow the success of the Women's football World Cup, which Sky Sports News has been following throughout with a range of podcasts, digital coverage and weekly round-ups across Sky channels with Laura Woods.
This summer, Sky Sports has teamed up with some of the UK's most talented athletes, to produce a trick-shot video that celebrates the skill and athleticism of women's sport.
The video features top athletes, including international netball star Rachel Dunn, England cricketer Amy Jones, golf pro Annabel Dimmock, football freestyler Harriet Pavlou and netballer Ama Agbeze MBE. There are even cameo appearances from Sky Sports' Jonny Nelson and GB snowboarder Aimee Fuller, who were keen to put their skills to the test, as well as presenters Natalie Pinkham and Rachel Brookes.
Sky Sports is hugely passionate about women's sport, with a year-round rights portfolio including all women's golf Majors and The Solheim Cup, England Women's Cricket Internationals and The Ashes, the Vitality Netball World Cup, International Rugby, boxing, basketball and more.
The Ashes got underway with England's first match against Australia taking place last week, with the entire series being shown on Sky Sports Mix throughout the month. Live coverage gets underway for the Netball World Cup in Liverpool on July 12 and continues through to the final on July 21st.
Bringing you the best build-up, live action and post-match analysis will be the Sky Sports presenting team including; ex-England Captain Tamsin Greenway, Bronze Commonwealth Games champion Pamela Cookey, ex-England International Camilla Buchanan and Director of Surrey Storm Mikki Austin. Ama Agbeze was also last week announced to be completing their line-up of talent.
Sky Sports Mix will become Sky Sports Netball showing all 20 matches from the World Cup. The dedicated channel will broadcast over 250 hours of live coverage, support programming and masterclasses throughout the 9-day tournament. All 60 matches from the Vitality Netball World Cup will also be available to watch via a live stream on Sky Sports' YouTube channel.
Sky Sports presenter Natalie Pinkham said: "We have so much women's sport to look forward to, with the Vitality Netball World Cup, The Ashes, Solheim Cup and so much more on Sky Sports this summer. The momentum behind women's sport is at an all-time high, and it's fantastic to see the positive impact it's having on our younger generation.'
England Roses Goal Shooter Rachel Dunn said: "This summer is huge for sport, especially female sport, and it's an honour to be so actively involved and to have the opportunity to work with such passionate and dedicated athletes. We can't wait for the Vitality Netball World Cup!"
"MOO-VE" OUTSIDE THIS SUMMER AND FIND YOUR HAPPY WITH EXPERT ADVICE FROM POSITIVE PSYCHOLOGY EXPERT VANESSA KING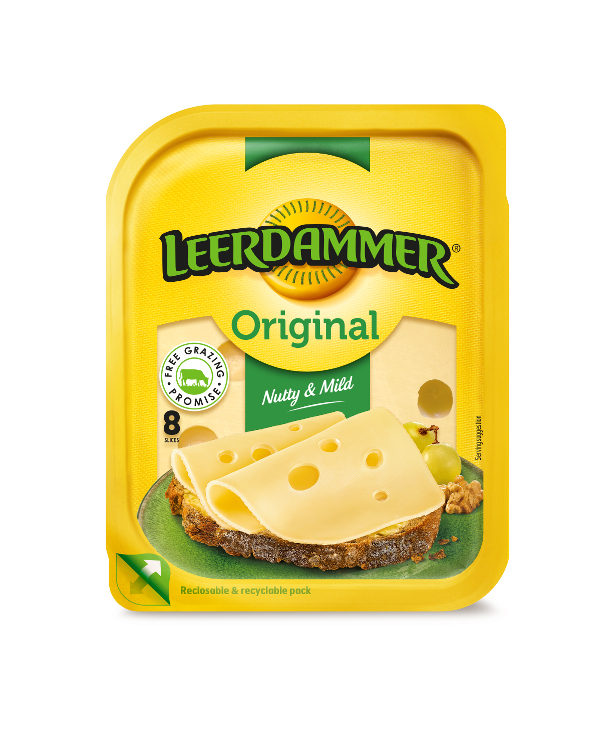 The benefits of being outdoors and in a natural environment are clear, but in a world dominated by hectic lifestyles, it's not always easy to take time out for yourself. Leerdammer has partnered with Positive Psychology expert and author, Vanessa King, to help Brits make the most of the boost that nature can give.
Last year, Leerdammer, the UK's No.1 branded cheese slice[1], launched a category first with its Free Grazing promise. Believing in going the extra mile when it comes to looking after their cows, Leerdammer's 1,200 Dutch farmers ensure their cows are free to go out to pasture whenever the weather permits[2], meaning every delicious slice of Leerdammer is made from 100% Free Grazing milk 2.
This year, Leerdammer are asking the nation to 'Moo-ve Outside', encouraging Brits to feel the benefits of 'Free Grazing' and head outdoors, whether with friends and family or alone!
Positive Psychology expert and author, Vanessa King says, "Despite many advances, human beings are still the natural creatures they were when the human brain evolved during the time of us being hunter-gatherers, when we spent much of our time outside in nature. With a growing number of scientific studies showing that being outdoors boosts our physical and psychological wellbeing, some doctors are even starting to prescribe spending time in nature!" So how can we make the most of the boost that nature can give?
Move Your Body Outside
The human body is designed to move. Exercise can boost our mood, help us manage stress, reduce anxiety and even help our brains function better. But what are the benefits of moving from the gym, or our living room, to exercising outside? Vanessa says:
"Exercising outside, 'Green exercise', seems to add additional benefits. Perhaps because of contact with nature and exposure to natural light, which even on the gloomiest of winter days is 10 times stronger than a brightly lit office! Light on our skin triggers several mood and health boosting reactions – such as production of vitamin D and feel good endorphins. If you're too busy for a full workout in the great outdoors, simply take a walk outside in a natural environment for 20 minutes a day."
Find Meaning Outside
Having a sense of meaning in our lives, that we're contributing to something bigger than ourselves, is associated with higher wellbeing and resilience. A great way to find a sense of meaning is through helping other people, our community or a cause, and there are many ways to do this. Vanessa says:
"You can find meaning outside in many ways, for example, become a litter ninja! Join a clean-up gang, many areas have groups that get together to clean up rivers, beaches or tidy hedgerows. You could even go out once a week or month and take a bag to your local park, canal or riverbank and spend an hour picking up litter left by others or that has blown in. Recycle it where you can. Reflect on how this will help the natural world and future generations. Remember, small actions add up."
Leerdammer recently announced the launch of new 100% recyclable packaging (made from 24% already recycled materials) for all Original and Light Slice Packs. Marking another step in Leerdammer's continued commitment to brand responsibility, the move to being 100% recyclable will mean the equivalent of 1.5 million plastic bottles will now be able to be recycled, per year, in the UK.
Nurture Connections in Nature
It's no secret that spending quality time with the ones we love is vital to our wellbeing. Yet, we're often too busy to find this time for each other, or when we do, we do so inside. There are plenty of ways to nurture our connections to others whilst getting a boost from nature. Vanessa says:
"The word 'company' comes from the Latin for 'one who eats bread with you', so why not get some friends together for a catch-up and a picnic outside? Eating in the fresh air might even help your food taste better!"
Leerdammer's characteristic nutty flavour, iconic holes and unrivalled taste make it the perfect addition to any picnic sandwich. With every delicious slice made from Free Grazing milk, you can eat easy knowing it comes from cows that are free to go out to pasture whenever the weather permits.
Say Hello Outdoors and Goodbye Insomnia
Many of us today are chronically sleep deprived and lots of us struggle to drift off quickly – this impacts our mood, how well we function and ultimately, our physical health. Exposure to daylight helps to regulate our body clock so we are better able to sleep at night. Vanessa says:
"Take a wake-up walk! It sounds counter-intuitive, but set your alarm 20 minutes early, throw on your clothes and get outside for a walk, rain or shine. You'll get your body and mind moving, it will help you feel good about yourself and sleep better at night. If you can't walk far, sitting outside in natural light can also help, so why not lighten up your lunches by sitting outside rather than staring at a screen at your desk?"
Get Mindful Out in the Open
We've all heard of how the practice of mindfulness has powerful wellbeing benefits. Most commonly, we think of mindfulness as a skill developed in sitting mediation but being outside in the natural environment gives us many opportunities for becoming more mindful. Vanessa says:
"In today's multi-tasking modern world, where we have so much competing for our attention, mindfulness has never been more important! Exploring nature through different senses is the perfect way to practice mindfulness. Sound – Find a comfortable place to sit, somewhere near greenery or water, and close your eyes. Tune into the sounds of nature around you, what can you hear? Can you hear birds, or the buzz of the bees? Pick one and listen as long as you can. Touch – Pick a small area around where you're sitting and gently touch any leaves, trees or flowers nearby. Focus on the sensations you experience; how do different things feel? Smell – When you next wander outside, stop and smell the roses! How many different smells can you notice? Sight – Next time you get outside, pick a colour and notice everywhere you see it. Taste – Practice mindful eating. As you chew, notice the tastes that emerge and how these change. Reflect on how what you're eating came to be, where did it originate and what went into making it?"
Leerdammer is available in Original and Light variants in convenient resealable packs of 8 slices with an RRP of £1.80
Must Sees in the Middle East
Holidays to the Middle East offer the perfect combination of relaxation, fine dining and culture. With all-year round sunshine and manageable journey times, the Middle East continues to be an exciting destination for those seeking a relaxing break in a far-flung and exotic destination. Popular destinations include Dubai and Abu Dhabi in the United Arab Emirates, Egypt, Jordan and Qatar, all home to some of the world's best hotels, leisure facilities and shopping. Not only does the Middle East provide the perfect break for some well-deserved R&R, but its cultural scene is thriving with the advent of several art galleries, museums, palaces and UNSESCO World Heritage Sites. Whether you're planning a jam-packed trip or just to put your feet up, we've got you covered and rounded up the must-see things to do and see in the Middle East, allowing you to make the most of your holiday.
Ras Al Khaimah
A short drive north of Dubai International Airport lies Ras Al Khaimah, offering visitors pristine beaches, terracotta deserts, breath-taking mountains, hospital locals excited to share their culture, and a range of 5-star hotels and resorts at 4-star prices. And whether you're young or young at heart, there's plenty for families to do.
Visitors can choose from boutique hotels to luxurious five-star properties and resorts, including The Cove Rotana Resort, Marjan Island Resort and Spa, Double Tree by Hilton Ras Al Khaimah, Waldorf Astoria Ras Al Khaimah, Double Tree by Hilton Resort & Spa Marjan Island, Mangrove Hotel, Hilton Al Hamra Beach & Golf Resort and Al Hamra Residence & Village.
For those with a quest for adrenaline fuelled adventure, the Jebel Jais Flight is a must. Located on Jebel Jais, the highest mountain in the UAE, Jebel Jais Flight is the Guinness World Record's longest zipline at 2.83km long. Adventure seekers are propelled at speeds between 120 and 150kph from a height of 1,683m above sea level.
https://en.rasalkhaimah.ae/
Abu Dhabi
Must See: Abu Dhabi, the capital of the UAE, conjures up images of beautiful blue skies and powder-white beaches, but it is also home to an array of must see historical and cultural attractions. Visit the Louvre Abu Dhabi, which celebrates the universal creativity of mankind through stories that transcend civilisations, geographies and times. Visitors to the gallery will have the chance to view some artworks by some of world's greatest artists including Da Vinci, Monet and Picasso. Feast on the breath-taking architecture of the Sheikh Zayed Grand Mosque, home to 1,000 marble columns, 82 domes and the world's largest handmade carpet. The green, oasis city of Al Ain – just 90 minutes east of Abu Dhabi city – is one of the world's oldest continually inhabited settlements, and home to a number of UNESCO World Heritage Sites, museums and palaces, making it a great day trip away from the main city.
Website: https://visitabudhabi.ae/uk-en/default.aspx
Egypt
Must See: Couples seeking to immerse themselves in ancient history will delight in the magic of cruising down the longest river in the world, the Nile. Discover the myths of Pharaohs and legends of the Pyramids while taking in Egypt's most captivating sights from the comfort of a river cruise, with shore excursions including a visit the Temple of Hatshepsut and Valley of the Queens. Travelers will be captivated as the time line of the Ancient Egyptian civilization unfolds during this iconic river cruise.
Website: www.planetcruise.com
Prices and Packages: Planet Cruise offers an 11-night fly river cruise onboard Discover Egypt's MS Tulip from just £1,097pp (full board on cruise) flying from the UK on 27th April 2020. The trip includes return UK flights and daily onshore excursions.
Qatar
Immerse yourself in Qatar's rich cultural heritage at new National Museum of Qatar which recently opened to the public. The concept behind the museum was to evoke the life of the Qatari people and celebrate the country's connection between the desert and the sea. Enjoy a leisurely lunch by the marina on The Pearl-Qatar or dine in one of the city's many fine dining restaurants including the world's largest Nobu, two Gordon Ramsay restaurants as well as the hip STK lounge and steakhouse at the newly renovated Ritz-Carlton hotel. Traditional dining options can also be discovered in restaurants such as Al Mourjan, which offers stunning views across the Corniche, or the Shay Al Shoomos restaurant in the heart of the Souq Waqif which serves Middle Eastern cuisine and traditional Arabic coffee. For an authentic taste of local life and traditional architecture, nothing can beat a wander through the bustling lanes of Souq Waqif. Besides the many treasures on offer to buy, it is a lively market area with cafés and food stalls and is ideal for people-watching. Spend the evening relaxing in Doha Bay on a traditional Dhow boat cruise and enjoy the panoramic views of the city's glittering skyline before taking an evening stroll along the Corniche board walk.
Website: www.visitqatar.qa
Jordan
Cosmos' sister brand Globus offers a 7-day 'Passage to Petra' escorted tour of Jordan, priced from £1,865 per person. Itinerary highlights for the platinum tour include a four-wheel drive through sand dunes and the chance to walk amidst the Roman ruins of Amman and the iconic Wadi Rum ravine. The trip is available for departures through 2018 and the price includes flights, transfers, accommodation, the services of a tour director, selected meals, porterage, excursions, all airport taxes and private home pick-up service. To book, call 0800 668 1365. Find out more: www.cosmos.co.uk/tours/Passage-to-Petra
Key Adventures
Enjoy an unforgettable experience walking down the Siq, the narrow gorge made famous in the movie Indiana Jones and the Last Crusade
Visit the Crusader Castle and Wadi Mujib, the "Jordanian Grand Canyon"
Explore Wadi Rum is the largest wadi (ravine) in Jordan and made eternally famous through the movie Lawrence of Arabia
Enjoy spectacular four-wheeling through the Jordanian sand dunes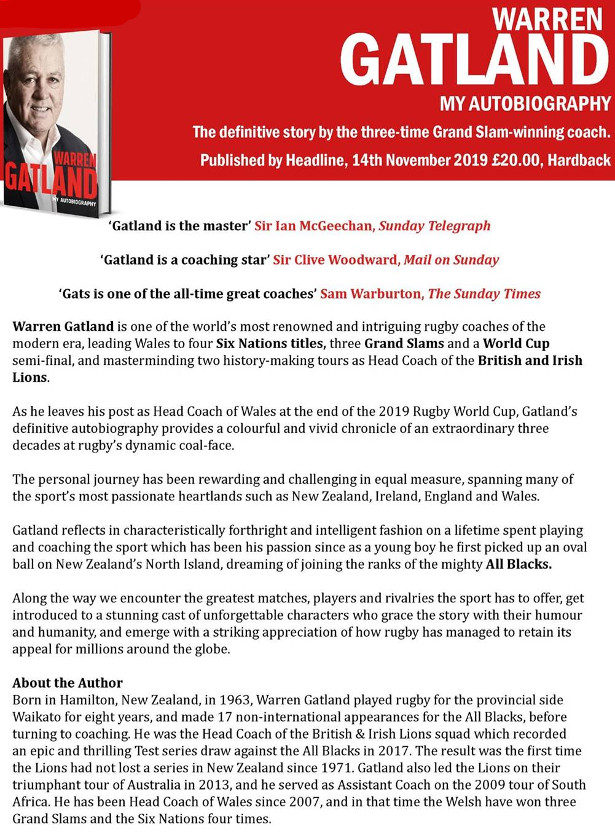 PuroQuiet Active Noise Cancelling Bluetooth headphone – Was £89.99 – Now £69.99 from Amazon
Available in pink and blue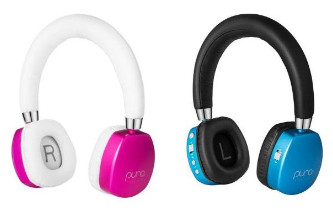 Image result for puro sound labs puroquietThe PuroQuiet was developed by a father who realised his 10 year old daughter had sustained Noise-Induced Hearing Loss from listening to music too loud, for too long. Finding no one was addressing this issue adequately, the family set about designing and developing the highest-quality, studio-grade, volume limiting to 85 decibels children's headphone whilst still at an affordable price.
Made from high-quality aluminium, with plush noise-isolating ear-pads, the latest Bluetooth profiles for CD-like quality wireless audio, a highly sensitive microphone for taking calls or gaming with friends and up to 16-hours of active battery life the PuroQuiet headphones certainly deliver on audio quality and style. In addition to the sleek new design, the PuroQuiet headphones have an active noise cancellation feature found on high-end headphones that suppress ambient noise levels and provides a superior listening experience in even the loudest of environments. It blocks out daily noise and background sounds up to 22 dB, complemented by 82% noise isolation.
Key Specifications:
• Active Noise Reduction Performance: Safe -22 dB
• Physical Ambient Noise Reduction: 82% at 1KHz
• Volume Limiting: 85dB Sound Limit
• Audiophile Headphone speaker: 40 mm Custom Dynamic Drivers
• Frequency Range: 20 Hz – 20 kHz with <1% THD
• High Quality Qualcomm CSR8635 Chipset
• Bluetooth v4.0 Wireless w/A2DP, AVRCP, HFP, HSP Support
• Wireless Operating Distance: 30 Feet
• Battery Type: Rechargeable Lithium Ion
• Noise Cancelling Playtime: 16 hours approx.
• Long Play Battery Life: Up to 22 hours normal use, 200 hours standby
• Available Colours: Blue/Black, Pink/White
The BORA principle: the innovation behind the idea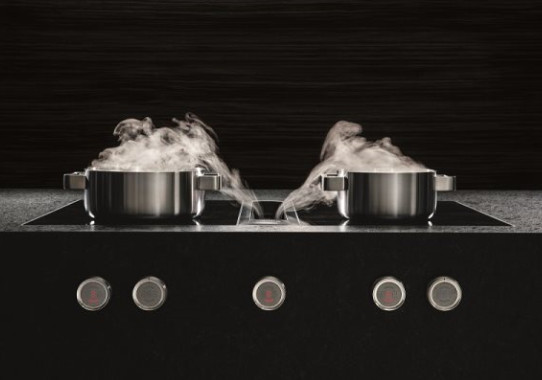 The original BORA cooktop extractor is more effective than conventional extractor hoods – but why?
BORA stops cooking vapours and odours from rising in the first place by extracting them from the place they are created. The concept is based on applied physics and the basic principles of fluid mechanics: the lateral flow is greater than the rising speed of the cooking vapour from pots and pans. From a purely physical perspective, it is therefore easier to directly extract the vapour at the cooktop.
BORA Professional 2.0: revolutionising kitchen odour extraction, by removing vapours and odours directly from the cooktop
Steam and odours rise at a maximum speed of one metre per second. However, the BORA cooktop extractor instantly draws these off in a downward direction at approx. four metres per second. The result: vapours are fully extracted and odour and grease particles are unable to spread around the room, settle on unit surfaces or penetrate materials. Instead of spreading around the room, grease particles released while cooking are trapped in the stainless steel grease filter.
Original BORA cooktop extractors offer impressive advantages over conventional extractor hoods: they use far less energy and extract less of the expensively heated ambient air as the extraction concept is based on flow speed rather than air volume. They work more effectively as the vapour above the cooktop is unable to escape into the air as freely as with an extractor hood. The powerful yet energy-efficient motor uses less electricity and runs far more quietly.
Press release and selected image materials for The BORA principle
Further press material can be found in the BORA Press area
About the company:
Since 2007, BORA Lüftungstechnik GmbH, headquartered in Raubling, Upper Bavaria, has successfully developed and sold cooktop extractor systems that draw vapours downwards thanks to the use of patented technology. The innovative BORA Pure, BORA Basic, BORA Classic and BORA Professional product ranges are now sold in 60 countries worldwide.
BORA founder Willi Bruckbauer has a vision: the end of the extractor hood. The patent he developed has multiple advantages: the premium-quality systems are more effective than conventional hoods, extremely quiet, energy efficient and easy to clean. They enable maximum design freedom for kitchens and a clear view.
The company received its first award within the scope of the innovation contest 365 Orte im Land der Ideen (365 Places in the Land of Ideas) back in 2009, followed by the German Entrepreneurs' Award, red dot awards, Plus X Awards, German Design Awards, Iconic Award, German Brand Award, Good Design Award and others.
For further information, please visit www.bora.com.
ARE WE THERE YET?

Whether you are travelling by car, boat, plane or train, Le Toy Van have a range of toys to transport your little ones growing imagination to a different world!
Compact, easily-packed-away and a bundle of fun, these brightly coloured, wooden toys are sure to make journeys more enjoyable for your little one (and yourself)!
You definitely won't want to forget these travel essentials this Summer!
Counting book – £14.95 • Wooden Teething Beads – £7.95 • Stacking Veggies – £19.95 • Ladybird Binoculars – £14.95 • Party Camera – £14.95
Andes Stacking Tower and Bag – £14.95 • Forest Stacker & Bag – £14.95 • Petit Activity Cube – £29.95 • Vintage Phone – £19.95 • Doctor's Set – £39.95
Space Rocket – £4.95 each • Holiday Campervan – £29.95 • Whizzy Pullback Racers – £4.95 each • Sweet & Treats Pullbacks -£4.95 each
All available from Le Toy Van – letoyvan.com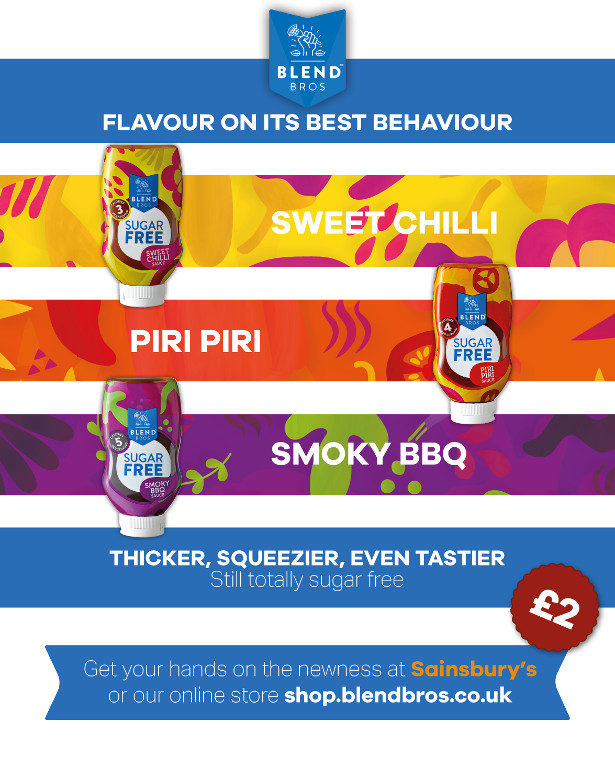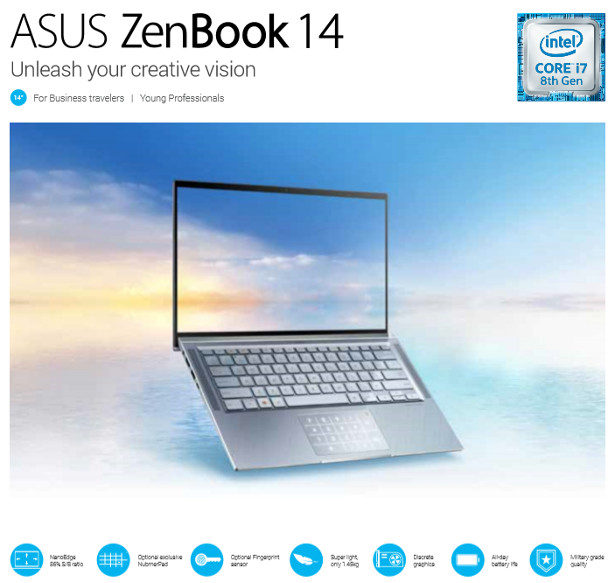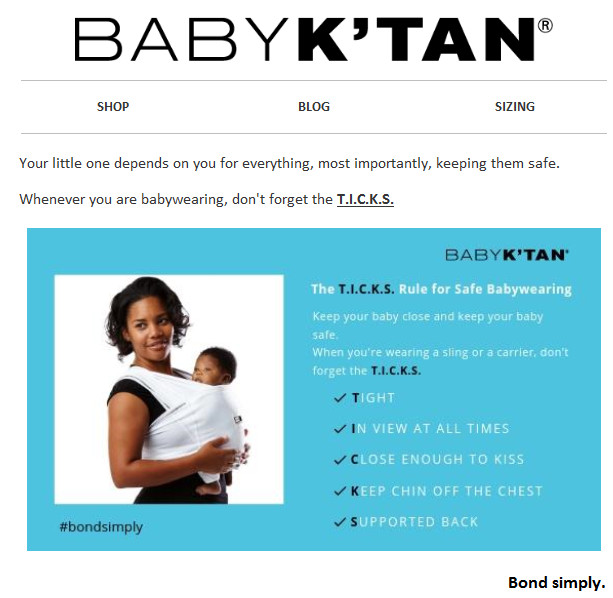 Get That Pearly White Shine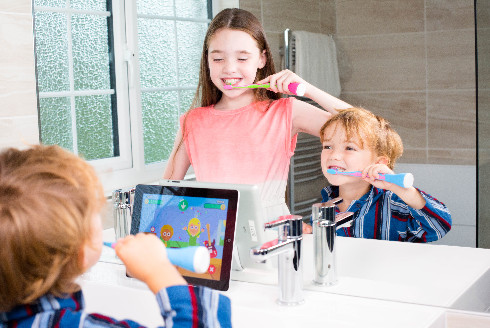 Oral health is an issue that accompanies us from birth to old age. It is therefore never too early, or too late to devote more attention to the maintance of your oral hygiene.
Baby teeth start coming out when they are somewhere between 4 to 7 months old. The first teeth to come in are the two bottom teeth. By the age of 3 preschoolers have around 20 baby teeth. Children then lose their baby teeth from as early as 6 years or as late as 12 years in which time they will have a mix of both milk and adult teeth, so it is important to treat both of them with just as much attention, and the PlayBrush Smart provides you with the tools to do so.
The set-up is totally fool proof, simply attach the Smart Playbrush cap to the base of any manual toothbrush, connect to your iOS or Android device via Bluetooth and children can then choose to fight tooth monsters, paint pictures or control planes in just a matter of minutes. From each session Playbrush measures speed, position of the brush head and brushing time, even evaluating their brushing with a personalized audio guide for children and with statistics for parents. So that while your child is treated to the games, parents have the reassurance that the Smart really is working it's magic.
Developed to assist children aged 3-12 years old, you'll only disappointed they don't make one in your size. Each Playbrush attachment is rechargeable (no batteries, 2 weeks battery life) and waterproof. Users have access to two free games (Utoothia & Utoothia Paint). However you also have the opportunity to upgrade to have more games via a small games subscription available for iOS, Android and Kindle devices.
When it comes to maintaining good oral health, here are some things to keep in mind when maintaining your child's oral health:
It is essential to at brush for 2 minutes twice daily especially after your children eat sticky or sugary foods.
Take them to the dentist twice a year to check for any tooth decay and avoid other tooth related complications.
Limit their consumption of night time drink. It is better to choose water over milk or juice when they ask for it.
The Playbrush Smart is available to buy online for £24.99 from Playbrush.
CAR SAFETY MADE EASY
With All New Car Seats By Silver Cross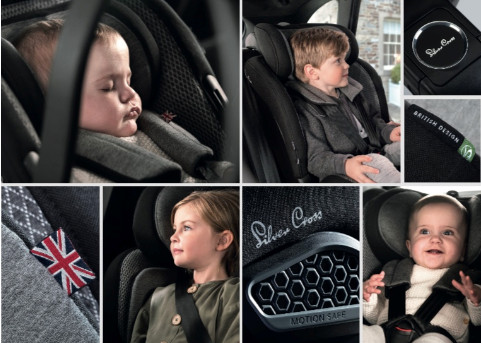 With over half of parents* finding car seat shopping confusing, Silver Cross is helping to simplify the process with the launch of its first complete car seat collection.
Designed to make car safety simple, parents can now easily select the correct car seat for each stage of their child's development, from birth through to 12 years.
Complete with pioneering safety technology, alongside beautifully designed soft breathable bamboo fabrics with diamond quilting, and an ergonomically contoured seat, this all new Silver Cross collection offers the utmost in style and comfort for your little one.
And, for extra peace of mind, Silver Cross is launching a unique mobile app linking to a QR code on each car seat, providing a simple five-step installation guide – ensuring car safety really is made easy.
Untitled.jpeg
www.silvercrossbaby.com
UK JOB SEEKERS SIGN UP FOR CAREER SUMMER CAMP TO BUILD SELF BELIEF – AS CRISIS IN CONFIDENCE HITS THE NATION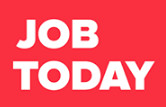 FACEBOOK | TWITTER | INSTAGRAM | LINKEDIN

1 in 3 millennials are looking for Summer Jobs where they can earn money and become 'Passion Professionals'
Despite this, the UK is suffering from a crisis in confidence with 70% of millennials not feeling that they have the skill set for their dream jobs
JOB TODAY has teamed up with leading employers to launch a free, training program, Summer Camp, to power more young Brits into their future careers
With July being one of the most popular months to go online and look for a new job, new insight from JOB TODAY reveals, a third of millennials are pursuing 'Passion Professions', as opposed to traditional careers. inspired by stars who have built multi-million businesses out of their passions such as Mrs. Hinch, Joe Wicks and Made in Chelsea's, Alik Alfus, are careers centered around peoples interests.
Despite this, more than 70% of the UK's under 35s state that they're suffering from a crisis in confidence when pursuing these careers due to a lack of education – and the skills required – for these professions in the national curriculum.
However, employees are listening, and nearly half (40%) of job posts on JOB TODAY, don't require previous experience – just a passion and thirst to learn.
According to the insight, the top five industries millennials want to work in:
Fitness
Photography
Content creation
Design
Personal Assistant
The insight comes from the UK's leading hiring app, JOB TODAY that canvassed their six million users, to determine the state of the UK jobs market for under 35s today.
To help job seekers build confidence and begin their careers as 'Passion Professionals', JOB TODAY has teamed up with leading employers to launch a free, training program, Summer Camp, to power more young people into their future careers. Co-founder of JOB TODAY, Polina Montano explains:
"We want to remove the worry and frustration young brits face when they try to land that summer job with no experience – that's why we came up with our Summer Camp and are partnering with some truly amazing brands to give job seekers fun and free work experience this summer so they can explore their passions, gain new experience and potentially walk away with a job for the summer!"
Helping this generation to land roles in new and exciting industries, JOB TODAY has curated a training program with four different employers including a leading health and fitness brand, a contemporary art gallery and artist in Chelsea, a content curator and a business improvement district in Fitzrovia, working with some of London's leading restaurants and retailers.
Young Brits can apply for a spot in the London-based Summer Camp which will take place across four days in July. The program will give 40 job seekers (ten across each session) the chance to immerse themselves in a range of different industries so they can seek out where their passions lie and even be in with a chance to land a job at the end of the month.
For more information visit www.jobtoday.com.
Vision Direct New FREE Product for travelling! Travel Case For Contact Lenses >>> So Helpful! www.visiondirect.co.uk/free-contact-lenses-travel-case ! No one else sells anything like this!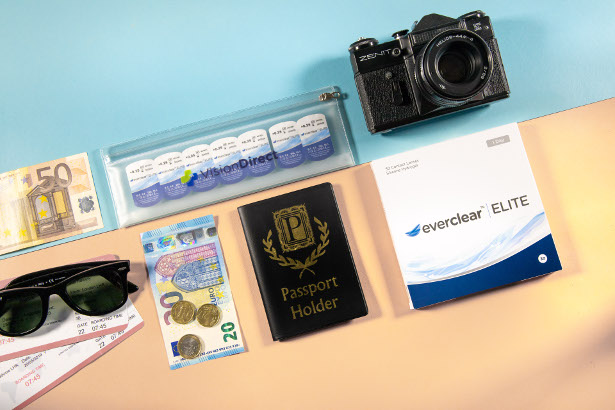 Vision Direct have launched a product for travellers, it's a travel case for contact lenses. No one else sells anything like this!
It is free with a voucher code that is available for everyone. You can get this case free even if that' the only item in your basket, you just need to pay for the delivery costs. The promotion is running for 6 weeks!
Here is the direct link to the Vision Direct Promo Page (it is also available on their home page) >> www.visiondirect.co.uk/free-contact-lenses-travel-case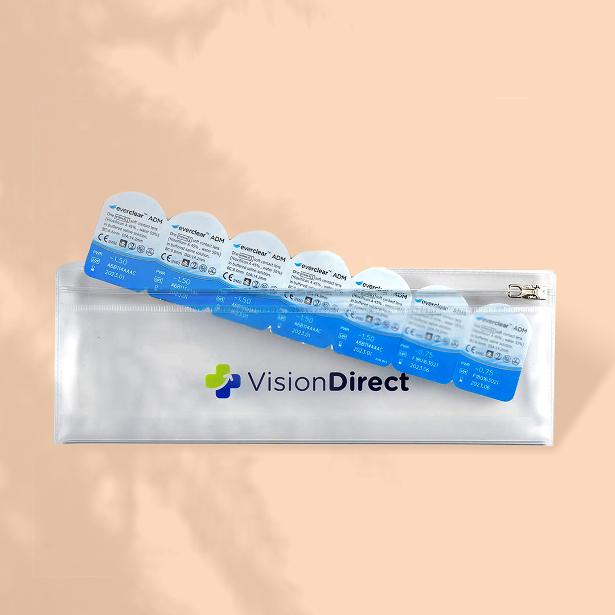 Historic Royal Palaces launch exclusive "Little London" babywear range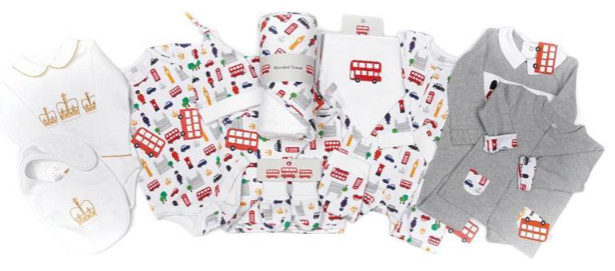 The brand new "Little London" range of exclusive baby clothing will be released this summer by Historic Royal Palaces, the independent charity that cares for and conserves the Tower of London, Hampton Court Palace, Banqueting House, Kensington Palace, Kew Palace and Hillsborough Castle & Gardens in Northern Ireland.
Created in-house by Historic Royal Palaces buying team, the multi-colour printed design takes a modern twist on traditional baby clothing with its gender neutral key colours of white and grey. The range is inspired by London icons, including the Tower of London and Big Ben together with the Tower's famous Yeoman Warders, a red bus, a black cab, a red post box, green trees and the palaces' own gold crown motif.
All items have been made in 100% cotton and include a vest, romper suit, hat, booties, bibs, as well as a hooded towel and a blanket all featuring the iconic London design. Complementing the main design, the new range also includes a grey marl cardigan with patterned trim and a grey marl bodysuit with an embroidered panel of 3 guardsmen. The gold crown design is also used on a vest and a set of two bibs. All items include a red bus price tag.
The clothing will be available in sizes 0-6 months, 6-12 months, 12-18 months and 18-24 months with the hat and booties only in size 0-6 months. Prices will start at £6.99 for a baby hat to £24.99 for the hooded towel.
All items will be available online at www.historicroyalpalaces.com and from the main shops at the Tower of London and Kensington Palace.
Head of Buying at Historic Royal Palaces, Alareen Farrell, said, "We are delighted to be bringing out our first ever range of babywear at Historic Royal Palaces inspired by our palaces and London icons. Visitors to our both our onsite shops and online will be able to make a purchase knowing that the profits will be reinvested into the charity to ensure our sites continue to be well-maintained and open for all to enjoy."
The Complaining Cow comments on latest Customer Satisfaction Index figures

Customer service is getting worse, according to the latest figures provided by The Institute of Customer Service (ICS). In figures released today, the ICS Customer Satisfaction Index (UKCSI) has shown an decline for the fourth consecutive year. And by a significant amount too. 14.3% of consumers said that they experienced a problem with customer service. This represents a rise of 1.5% since last year's figures. [1]
The number of organisations failing to keep their promises or commitments alone has trebled in the last two years. At 17.2% this is the highest level ever.
The UKCSI is based on extensive in-depth research. Published twice a year, the latest figures includes 43,500 survey responses covering 240 brands across 13 sectors. Responses have been gathered from more than 10,000 consumers, answering an online questionnaire.
It will come as no surprise to consumers that the number who experience issues is at its highest recorded level ever.
Helen Dewdney, the Complaining Cow, says:
"One of the biggest bugbears with complaint handling cited by consumers, was companies that don't keep their promises. Certainly I hear this a lot, along with being pushed from pillar to post, repeating oneself and not being able to complain using the format desired."
Natalie Berg, Retail Analyst and Founder of NBK Retail, agrees. She says:
"You need to be on top of your game. You need to save customers' time or enhance it. But enhancing time goes beyond a few instore gyms or beauty bars, retailers need to give shoppers a very compelling reason to ditch their screens and come into the store." Companies that are not keeping their promises are not saving customers' time!
First Direct continues to hold its first place for customer service in the latest UKCSI. The top 10 organisations in the July 2019 UKCSI are:
first direct (which scored 86% satisfaction and is number 1 for emotional connection and customer ethos and ethics.)
Debenhams despite the problems. [2]
Suzuki
John Lewis
Next
Amazon.co.uk
Ocado
Nationwide
Netflix
LV=
The Institute's research evaluates companies based primarily on customer experience (such as getting things right first time) and customer ethos. In their view positive emotional connection and ethics can create a higher overall level of customer satisfaction.
Dewdney adds:
"Clearly businesses need to do more to improve their customer service and complaint handling if they want to survive. If they want to thrive they will need to do a lot more to respect customers and put matters right for them quickly and effectively. Every company makes mistakes, it is how they deal with them that matters."
Meet the two PELI's Optimal Outdoor and General use Torches
FACEBOOK | TWITTER | INSTAGRAM | YOUTUBE | LINKEDIN
According to PELI's lastest survey amongst 500+ users, the 7100 and 2780R are the most preferred lights for outdoor activities, leisure as well as for use at home or vehicle
Barcelona, July 2019 – PELI has recently realized a survey among more than 500 European flashlight users to research the user needs for their lighting tools. Torches are nowadays more considered as a professional tool rather than private one. In fact, 63% of participants declared to use their light for professional purposes. However, they also like to use them for private purposes such as outdoor activities like camping, excursions, or sports (running, biking, hiking), as well as for repairs at home (electricity breakdowns) or vehicle (car, bike).
What is the ideal light for outdoor, leisure or just general use?
PELI observed a clear preference for hand-held lights with 67% versus 33% for headlamps. Peli's research also shows that more than 87% of the respondants emphasize the need for more than 300 lumens of brightness. A solid 55% also demand a maximum size of 20cm and 45% request less than 200gr for total weight including battery. And with that, 61% prefer a Lithium-Ion rechargeable option, same as the latest market trends, with a 65% of users requiring a battery level indicator. Finally, a key benefit for 37% of the users is a high level of autonomy, with torches ideally reaching up to 6 hours of runtime.
PELI 7100 chosen as the ideal torch to light up your leisure activities and home or vehicle dark situations
The high-performance of the 7100 up to 695 lumens for only 13 cm long, coupled with a USB rechargeable lithium ion battery for up to 9 hours of autonomy make it the ideal light for outdoor or general use. It provides high, strobe, medium and low modes, giving users the option to choose from different programs to personalise and fit individual needs. The fulltime battery level indicator ensures you will always know the battery status. The 7100 torch has an extremely robust body thanks to the hard anodizing finish Type II. The 7100 is compact and extremely powerful light and as always covered by Peli's Lifetime Guarantee (where applicable by law).
For more information visit: www.peli.com/eu/en/product/flashlights/tactical-flashlight/7100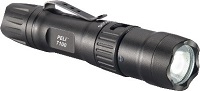 Are you part of the 33% of users who prefer to use a headlamp?
If so, PELI 2780R is 'the one' for the headlamp's fans
With 558 lumens of brilliant light and a USB lithium ion rechargeable battery the 2780R is one of the most intriguing headlamps on the market today. Its Main LED illuminates everything in front of you with a beam distance of 127 meters, the Downcast LED illuminates everything below in a wide diffused pattern providing safe pathways. The easy grip dial incorporates a push to select High / Medium / Low settings for adapting the light to your activity. The 2780R has an unique rear mounted battery pack that provides full time battery level indication, charging levels and a rear mounted red LED safety light;
The rechargeable LED Headlamp 2780R is the very best in hands free lighting for outdoors leisures, and again, covered by Peli's Lifetime Guarantee (where applicable by law).
For more information visit: www.peli.com/eu/en/product/flashlights/headlamp/2780r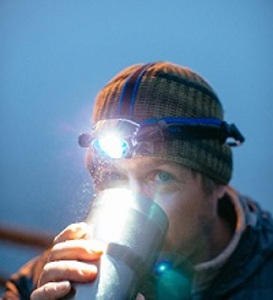 Keep Flush with Evolution's Minimalist Window Style
The most recent addition to Evolution's range of timber alternative windows is the modern, flush fitting, casement window. Flush windows are a timeless, elegant solution characterized by cool, sleek lines that fit flush into the window frame, unlike other designs that overlap it.
Evolution uses the very latest in modern materials to emulate the richness and depth of real timber, but without the problems traditionally associated with wooden windows. The simple, minimalist lines of the Flush window suit both traditional and contemporary-style homes. They are also ideal for those replacing original timber flush windows, but looking to reduce the need for costly maintenance.
Timber styling is used throughout Evolution's Flush windows, including handcrafted joints and a wood grain effect across the whole frame. The greater glazed area of the minimalist design allows more light to flood into your home.
While the Flush style of window has been widely used in period homes and cottages, Evolution has noticed property developers and owners are now starting to use them more and more in contemporary homes due to their clean, sleek lines.
All of Evolution's timber alternative windows are made to measure. Our trusted network of experienced retail partners, all over the UK, will work with you to create the perfect window to meet your exact requirements. Flush windows can be tailormade to suit your property by the addition of Georgian Astragal bars, decorative glass or detailed leading. The textured wood grain finish on the interior complements the classic flush-fitting exterior. There are over 200 RAL colours, such as olive or agate grey, to choose from, as well as a wide range of high quality handles and stays.
Highly Energy Efficient Evolution's Flush windows have an exceptional A+11 and 1.3 U value energy rating. They will keep homes warm in winter, cool in summer and will certainly help to reduce household bills. To enhance the energy-saving credentials even further, try triple glazing, which will have the added effect of cutting noise pollution.
Evolution Windows & Conservatories Group specialise in timber alternative PVCu products. We employ traditionally skilled craftsmen, as well as technicians, in our Bedfordshire factory, to ensure exceptional quality. Our retail partners will handle your purchase. They will arrange a survey to assess the exact measurements and allocate an experienced team to carry out the installation.
Evolution Flush windows are priced from £500. For further information visit www.evolutionwindows.com tel 0800 773 4045.
Five 'Stranger Things' to do at the Gym
Supreme Nutrition exposes the craziest fitness fads from 80s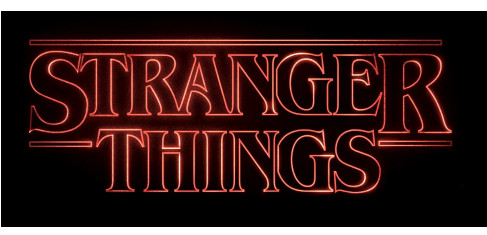 London, UK | 16 July 2019 – With Season 3 of Netflix's smash hit Stranger Things now live on our TVs, lifestyle nutrition brand Supreme Nutrition takes a look back at some of the strangest things practiced in the world of health, nutrition and fitness during the 80s, with help from their in-house PT Alex Parsons (@alexparsons).
1) The Blue Vision Diet
The Blue Vision Diet allowed individuals to eat unrestricted as long as they wore a pair of blue glasses while doing so. The most calorific and tasty foods are often yellow (think cake, crisps, biscuits) so wearing blue tinted glasses makes food less appetising: the theory being that dieters don't eat as much.
Alex's verdict: "While being able to eat what we want sounds great, I would give this diet a miss. We see different diets come and go, but I really can't see this one coming back anytime soon. Let's be honest even if I saw my favourite food through blue tinted glasses, I'd still eat a lot of it. Instead go for a well-balanced varied diet, with plenty of colourful fruit and veg, high protein and carbs such as wholegrain rice and sweet potatoes. Along with a small amount of healthy fats, such as avocados and almonds, you'll be well on your way."
2) The 'trick your man into losing weight' diet
Based on Suzy Kalter's popular 1980's diet book 'How to Take 20 Pounds Off Your Man', this diet advocates stealth and trickery in order to subtly help the hubby lose weight without him even noticing.
Alex's verdict: "The book is actually based on a medically-approved diet plan that helps a significant other plan delicious meals for their partner while calorie counting. It makes eating sound fun and interesting whilst putting yourself into a calorie deficit making fat loss occur. That being said, if you're keen to help a loved one make real changes to their health and fitness, it's essential that they are an active part of the process to ensure sustainability, which is the key to success. So be honest with them, rather than tricking them!"
3) Goat Yoga
Goat yoga is practiced in the presence of, and in tandem with, live goats. Goats are kind-hearted animals so the theory is that practicing yoga with an animal nearby will lift your spirits, lessen feelings of grief and improve communication.
Alex's verdict: "I would give solo yoga a try, however personally, I'm just a little unsure on the goat bit. Yoga is fantastic for the body and mind, leaving you feeling very positive but if you're a true fan of goats, then why not try yoga with them!'
4) The 8-minute ab workout
One of the most popular home exercise videos from the 80s, this VHS was a must-have for any fitness fan keen to tone their torso.
Alex's verdict: "Jane Fonda, Jazzercise and 8-minute abs transformed the way we exercised in the home. However the infamous abs video isn't something that I'd recommend. Loads of crunches aren't good for you and could lead to injuries if done incorrectly. With so many other fantastic core exercises at your fingertips and easy to find on social media, I'd give the 8-minute ab. workout a miss and instead try one from mine or SupremeNutrition's Instagram."
5) Denim disasters
In the 80s and 90s, Andre Agassi continuously rocked the tennis courts with his edgy style and even boycotted Wimbledon because of its strict dress code. Often using the Grand Slam tournaments to showcase his unique style, one of his most iconic looks was at the 1988 US Open where he stepped onto the court wearing a tiny pair of denim acid wash hot pants.
Alex's verdict: "The 80s had many fashion faux pas, and wearing denim whilst exercising was probably one of them; far too restricting and sweaty! It's always best to wear fabrics that allow the skin to breathe and allow you to move more freely. I'm sure Agassi quickly learnt his lesson and has stuck to cotton, nylon and polyester kit ever since. With this said, it didn't stop him winning!'
Lion Magic: Roar Away Teething Pain!
King of the jungle joins the Matchstick Monkey family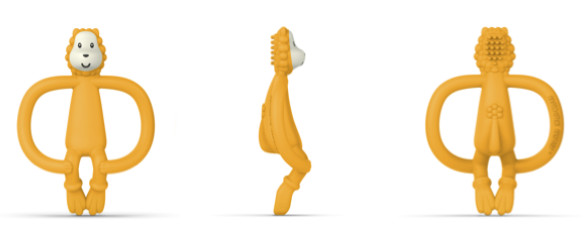 Matchstick Monkey, the award winning teething toy, proudly introduces the newest member of the family… Meet Lion Teether. This animal hero of the hour is on hand to show teething pain who's boss!
Just like with the much-loved Matchstick Monkey, the Lion Teether has a range of textures along its arms, head and feet to gently massage baby's gums and enable teething gel or granules to get straight to the source of pain.
Giving parents ultimate reassurance, the Lion Teether is made from BioCote® anti-microbial technology, which kills 99.9% of microbes, and prevents bacteria from growing on it.
This low-maintenance and durable toy can be conveniently popped into the dishwasher after a hard day's work, and is fridge-friendly for a cool silicone feel that adds an extra dimension of soothing relief.
With easy to grab arms, little ones can improve their fine-motor skills at the same time as soothing their teething troubles. Lion Teether is made from FDA approved food grade silicone, BPA free, and non-toxic; this is one lion that is totally safe to be played with!
£9.99
www.matchstickmonkey.com
Available to buy in September 2019
KEY FEATURES:
üFun soft textured silicone teether providing soothing relief to aching gums
üDesigned with toothbrush bumps on the back of the head to gently massage baby's hard to get to molars
üErgonomically designed "arms" help develop fine motor skills
üEasy to grasp handles and lightweight making sure it is easy to hold from a very young age
üCan be used as a pre-training toothbrush
üFDA food grade silicone and BPA free
üDishwasher, fridge and steam / cold water steriliser safe
üBiocote® Antimicrobial technology makes the teether more hygienically clean and reduces the potential of cross-contamination
INSTRUCTIONS:
üUse the back of the Lion's head to massage the hard to reach painful back gums
üPlace in the fridge to apply the cold silicone straight to problem areas
üAllow your little one to chew happily on their teether throughout the day
üClean the teether in soapy water, or place in the dishwasher / steriliser