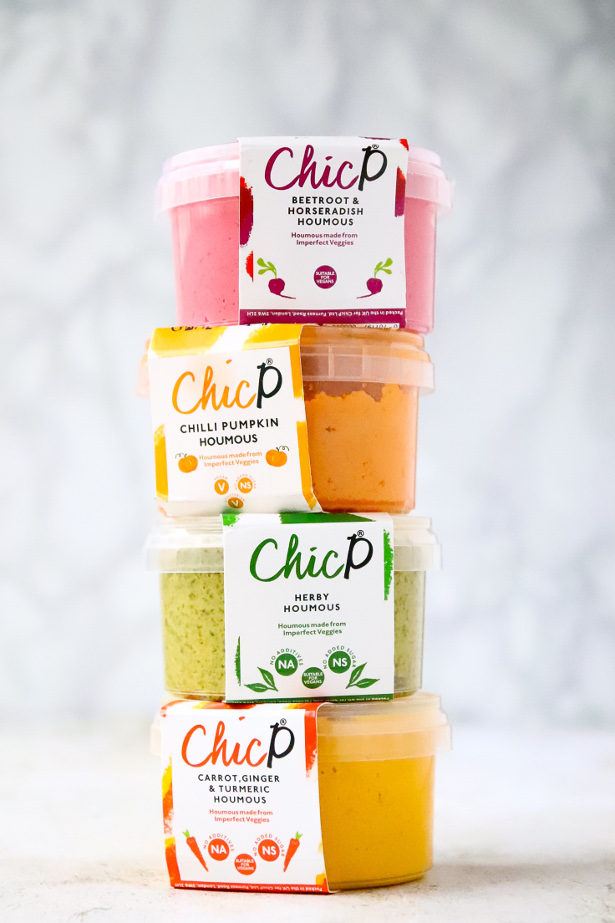 The ChicP hummus range is healthy, colourful, natural, delicious, sustainable & great for kids, mums, families, summer and picnics!

Available @ Independents across GB & two in Ireland (Independent Irish HealthFoods in Cork and Dublin food Co op) and Ocado.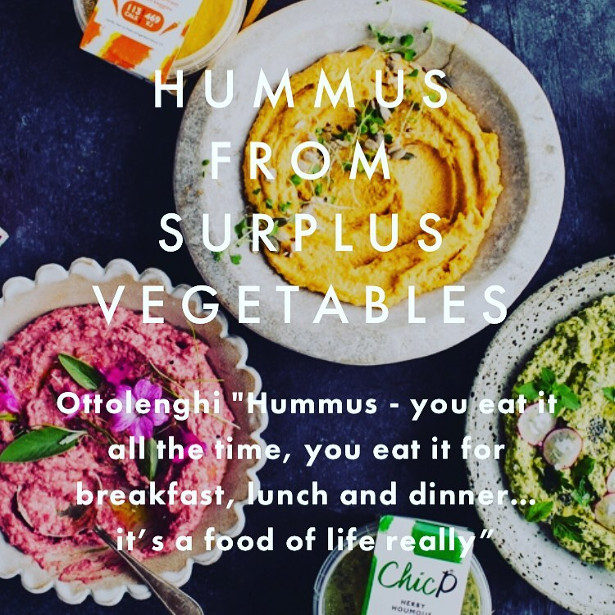 INSTAGRAM | TWITTER | FACEBOOK
ChicP's fundamental reason for being a raw vegetable hummus company is not only to produce delicious, alternative dips but to help bring awareness to food waste and change the attitudes of the way we approach cooking and waste.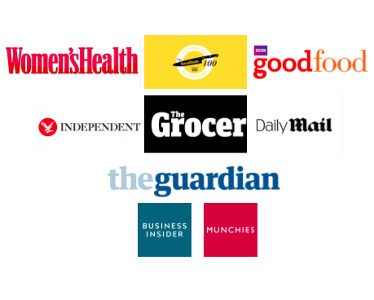 ChicP was set up to bring healthy, colourful dips to the food market. Lover of hummus and tired of bland, unhealthy options, Hannah decided to combine her creative cooking and eagerness to help prevent food waste into healthy, punchy vegetable hummus creations from surplus.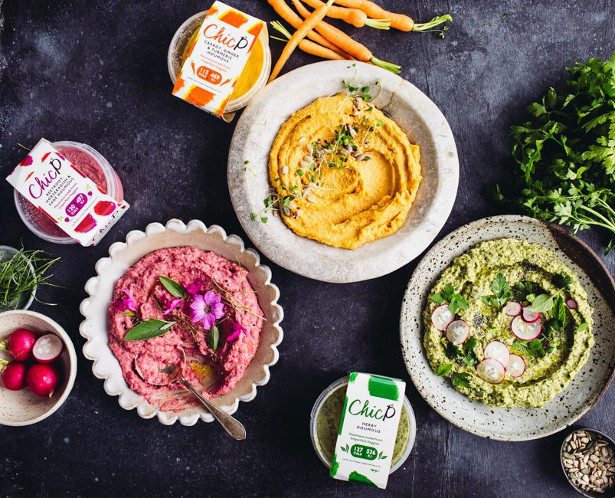 Over the last five years, Hannah has cooked for families in the UK and all over Europe, predominantly as a 'holiday chef'. She would often convert the leftover Ottolenghi type salads into dips for the next meal. Nearly every day the question would be "what's the dip of the day Hannah"?!
Our hummus is not just for eating as a dip but fantastic with any meal, as an accompaniment or sauce; add to chicken, fish, veggies, pasta or as a spread. The list is endless… be creative!
INSTAGRAM | TWITTER | FACEBOOK