THE HOT LYNX LIST
LYNX REVEALS ITS TOP GIFT SET BUYS FOR 2020!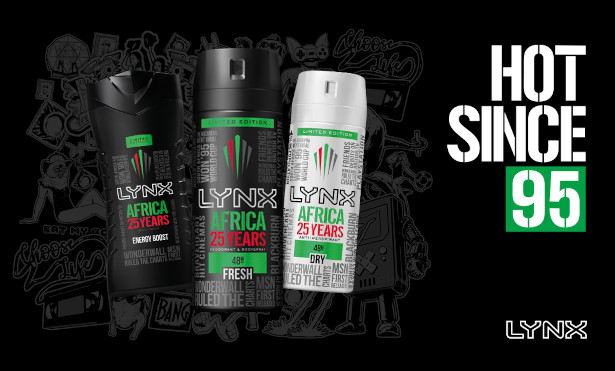 Christmas isn't Christmas without Lynx, so to ensure the nation has its favourite (and most classic) gift, the iconic deodorant brand has released its most exciting gifting range yet! With a selection of gift sets for guys and girls alike, Lynx has stepped up its offerings to ensure everyone has a little Lynx this Christmas.
Spread the love and spray the Lynx this Christmas!
LYNX AFRICA 25 YEAR WASH BAG GIFT SET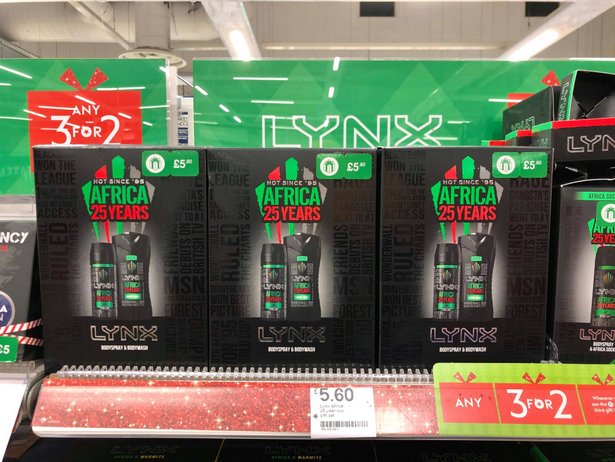 For the man in your life who's worn it since he can remember or the hard to buy for teen, cult-classic, Lynx Africa, is a must-have under every Christmas tree. This set includes; Africa Body Wash, Body Spray, Anti-Perspirant and a stylish wash bag to keep stocked up with Lynx goodies all year round.
RRP: £12.00 . Available at Boots /nationwide.
LYNX ALL STARS TRIO & MANWASHER GIFT SET
Variety is the spice of life, and this fantastic trio gift set definitely has that covered with three fragrances in one handy set. The classic Lynx Gold Anti-Perspirant offers sweat protection for up to 48 hours, helping guys be the most confident they can be. The Lynx Ice Chill Body Spray provides fresh zesty notes of frozen mint and lemon, lowering skin temperature by 6 degrees.
Finally, the Lynx Leather & Cookies Body Wash, a 3 in 1 for body, face, and hair, is the ultimate grooming companion. With base woody notes, creamy musk and top notes of mandarin, this body wash will cleanse and leave guys smelling great.
RRP: £10.00 Available at Wilko and Amazon.
LYNX BODY SPRAY & SOCKS COLLECTION GIFT SET – 5 DAYS 5 SPRAYS
Go all out this Christmas with this one-of-a-kind gift for the ultimate Lynx lover. The Body Spray & Sock's collection gift set is ideal for the guy who likes to be organised for the working week, with five pairs of Lynx socks and five matching body sprays including iconic Lynx scents from the ages.
RRP: £20 (Price drop £15). Available exclusively at Superdrug.
LYNX AFRICA MARMITE DUO GIFT SET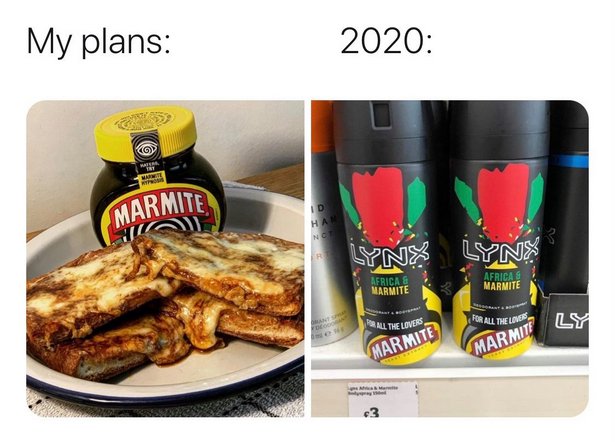 One of 2020's most unlikely collaborations saw Lynx and breakfast legend, Marmite, team up to launch Lynx Africa & Marmite body spray and wash, a dubious duo that ignited serious debate across the nation.
Now, for Christmas 2020 buy the lover (or hater) in your life a gift that will make them a Marmite-y magnet throughout the season. The gift set is heaven scent – with Body Spray (150ml) and Body Wash (250ml) that contains aromatic notes of lavandin, white moss, and green herbs, along with woody profiles of creamy sandalwood and cedarwood – unexpectedly met with a salty punch of Marmite.
RRP: £5.60. Available at Boots and Amazon
LYNX ATTRACT FOR HER WASH BAG GIFT
Lynx is also pleased to offer 'something for her' within its gifting range for 2020. This Lynx Attract For Her wash bag is the perfect splash of colour for any stocking and includes two products that smell great.
The Attract for Her deodorant body spray has refined aromas of Rose and Bergamot – a distinguished scent and the perfect gift for women who want to up their personal care game.
The set also includes a body wash and light pink shower puff all stored inside a colourful wash bag, perfect for restocking with Lynx products throughout the year.
Available nationwide and online for £8.99 at Amazon.