THE MORNING CRUNCH: BELVITA LAUNCHES TASTY NEW RANGE TO 'POWER YOUR MORNING'
FACEBOOK | TWITTER | INSTAGRAM
A lower sugar variant[i] of the nation's favourite breakfast biscuits[ii] are also available for the very first time
belVita Seeds and Berries
Raspberry & Chia seeds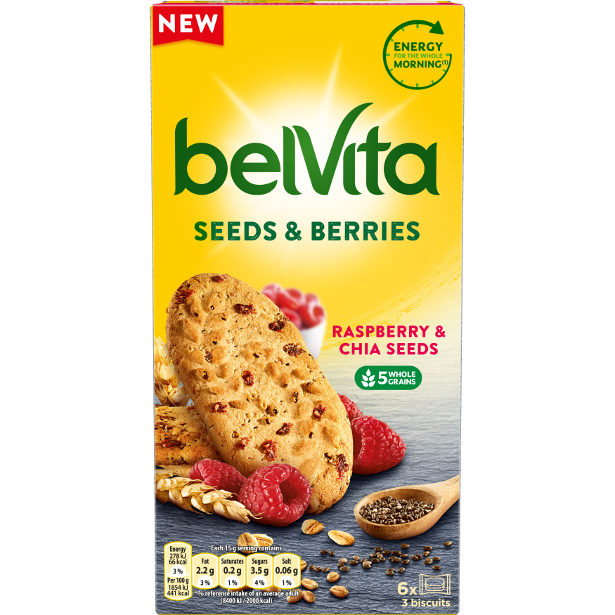 Blueberry & Flax Seeds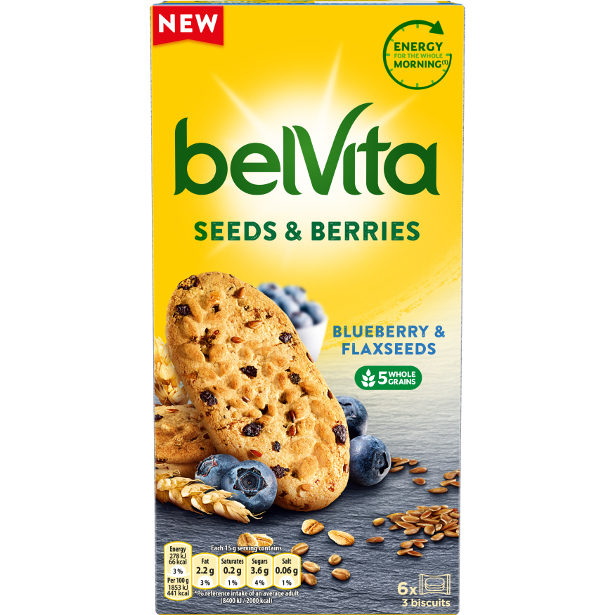 belVita Choc Chip 30% Less
with 30% less sugar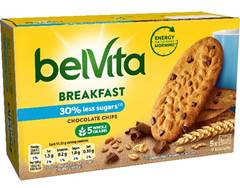 The nation's favourite breakfast biscuitii, belVita, is expanding their delicious range to bring you the best possible convenient breakfasts.
You can now 'power your mornings' with two scrumptious new flavours – and a reduced sugari breakfast biscuit.
belVita's signature crunchy multigrain biscuit now comes in two tasty new flavours, Blueberry and Flax Seeds and Raspberry & Chia Seeds. The delicious breakfast biscuits offer a slow release of energy throughout the morning to help you start your dayiii. The biscuits will be available in six-pack boxes with three biscuits per pack.
belVita has also introduced its first-ever reduced sugar variant in the UKi, including the much-loved taste of chocolate chips, but with 30% less sugari and absolutely no artificial sweeteners. The tasty new addition comes in five pack boxes, with four biscuits per pack.
Melissa Stuart, Brand Manager for belVita at Mondelēz International says: "We are so excited to announce the launch of our delicious new range of breakfast biscuits, designed to help power the nation's mornings. Made with five wholegrains, gently baked to preserve the nutritional qualities inside and packed with top quality ingredients, they make a convenient and nutritious start to the day. We are also thrilled to be adding the 30% less sugari variant to the range without compromising the great taste that our consumers know and love. "
BelVita breakfast biscuits are the only breakfast biscuit with proven slowly release carbohydrates through the morning, when enjoyed as part of a balanced breakfast[iii], and are a source of fibre.
The new bakes are available now in the biscuits aisle of Asda, Sainsbury's and Morrisons and soon in all major UK retailers, including Tesco (September 2019).[iv]
For more information, please visit www.belvitabreakfast.com.
belVita Seeds and Berries pack RRP: £2.79*
belVita Chocolate Chip with 30% less sugari pack RRP: £2.00*
*Prices are recommended only. Retailers are free to set their own prices
Follow belVita on Facebook, Twitter and Instagram.