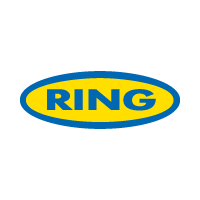 Travelling This Summer!? The Ring automotive RTC1000 Rapid Digital Tyre Inflator Adds Peace Of Mind because Punctures Do Happen! Be Careful! Prepare! >> www.ringautomotive.com
FACEBOOK | TWITTER | LINKEDIN | YOUTUBE
RTC1000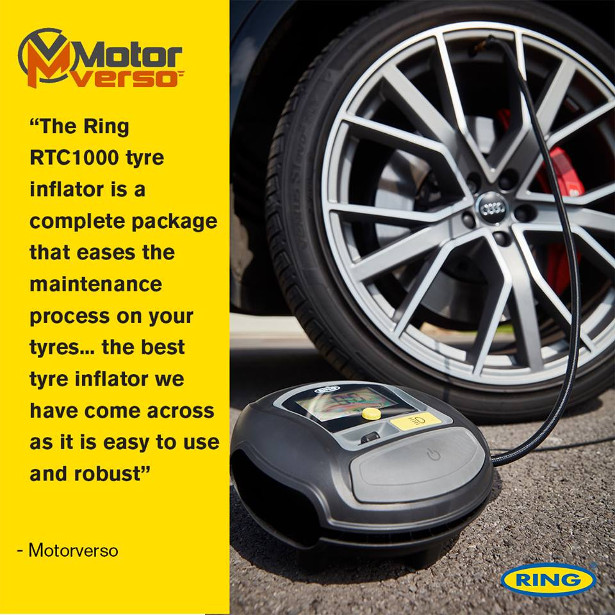 Digital tyre inflator to make tyre maintenance fast and easy. The RTC1000 inflates a 13″ tyre in just 2 minutes. Comes with three adaptors, LED light storage case, spare valve caps and latex gloves.
Easy to use where you need it, as it is powered directly from your in-car 12V socket. Clearly see readings on the large backlit digital screen.
Auto stop ensures accurate inflation. It's simple to set: just turn the dial to the pressure you require, click to set, then press start. The inflator will automatically stop once the correct pressure has been reached.
3.5m long cable allows you to reach tyres all around the vehicle. Simply wind up to store tidily in the back on the tyre inflator. The 70cm air hose can be stored in the inflator.
The inflator is easy to use, thanks to the flat design, large on/off button and valve cap storage. The deflation valve allows you to make small reductions in pressure.
Digital tyre inflator ideal for cars, vans, motorcycles and more
Inflates a tyre in 2 minutes
Quick setting digital gauge
Automatically stops at the set pressure and remembers it for future use
Measures in PSI, BAR and kPA
Easy to read W76 x H48mm digital screen with status bar helping you to keep track in any condition
Extra long 70cm air hose with easy access storage compartment specifically designed to reduce kinks
Premium brass screw stem valve connector helps reach awkwardly placed tyre valves
Tyre deflation valve quickly releases unwanted pressure
Fitted with extra-long 3.5m power cable and fused 12V DC power plug to help you reach all around the
Wind up power cable gets you back on the road faster
Valve cap storage compartment for safe keeping when inflating
Flat design gives you maximum stability during use
Directional white LED light gives maximum illumination where you need it
Large on/off button for easy use with dirty/greasy hands or in poor lighting conditions
Complete with 3 piece adaptor kit for bicycle tyres, balls and other inflatables
Also includes: 1x spare fuse, 4x spare valve caps and 1 x paid of gloves
Comes with handy storage case