Valentine's Fragrances He/She Will Love
…. Delivered to Your Door (even next day)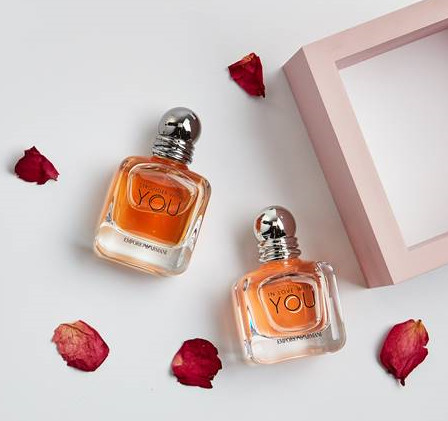 According to statistics, dining out was the leading 'gift category' for Valentine's in 2019 – but that ain't happening this year, so why not make perfume or aftershave your gift of choice for 2021? It's probably the year that more than a card matters as well (which was the gift of choice of 40% in 2018)!
And according to a new survey1, 88 per cent of people said receiving fragrance as a gift is 'romantic'. So it's a win, win.
But what to buy? Perfumedirect.com has selected its top 10 products for 2021, for both him and her, to make 2021 a bit more scent-sational for Valentine's Day this year.
For Her
Tiffany & Co Eau de Parfum Spray 70ml, £75.99 (RRP £100.00)
Tiffany & Co embodies glamour and femininity in this signature scent. Vibrant, citrus top notes of mandarin orange, lemon and bergamot open the scent, Tiffany's signature ingredient of Iris sits at the heart and Patchouli and musk create warm and sensual finish to the fragrance.
Dior J'Adore Eau de Toilette Spray 100ml, £85.99 (RRP £94.00)
Always a best-seller for Valentines, J'Adore by Christian Dior is a sparkling fresh floral bouquet that is deeply sensual and totally feminine. It exudes top notes of tangy mandarin and ivy leaves, softened by the champaca flower, the heart of rare orchids, roses, and violets, with a base of damascus plum, amaranth wood, and blackberry musk.
Paco Rabanne Lady Million Eau de Parfum Spray 80ml, £67.99 (RRP £80.00)
Make her feel a million dollars and smell great too! Lady Million by Paco Rabanne is a vivacious, feminine fragrance perfect for Valentine's Day. The opulent diamond-shaped bottle reflects the multi-faceted personality of this long lasting, floral scent.
Viktor & Rolf Flowerbomb Eau de Parfum Spray 50ml, £78.99
An explosive, sophisticated fragrance with tea, fresh lime and a sweet floral trail of jasmine, rose, freesia and Cattleya orchid on a lingering base of musk and patchouli. The bottle, designed by Fabien Baron, is the shape of a multi-faceted diamond. Perfect for wearing any time, Flowerbomb will ensure she leaves a trail of allure wherever she goes.
Armani In Love With You Eau de Parfum Spray 100ml, £71.99 (RRP £95.00)
Tell her you love her this Valentine's day with Armani In Love With You. Inspired by passion and the feeling of being in love, this fragrance is a composition of opposites with both gentle and bold notes throughout. Tangy sour cherry, sparkling raspberry and blackcurrant open the scent to instantly surprise, while the heart is formed of delicate, feminine notes of rose and jasmine contrasted with bitter wormwood.
YSL Mon Paris Eau de Parfum Spray 50ml, £61.99 (RRP £72.00)
Taking inspiration from the city of lovers, YSL Mon Paris captures the spirit of an intense love affair. A reinvention of the traditional chypre, this floral scent is a reminder that love is addictive; fall head over heels with every spritz of Mon Paris.
For Him
Moschino Toy Boy Aftershave Spray 100ml, £66.99 (RRP £85.00)
Toy Boy by Moschino is a playful spicy-woody-amber scent that opens with top notes of Italian bergamot, pink berries and nutmeg, sweetened by rose, flax flowers and magnolia. The legendary Moschino bear sits on top of a lacquered black bottle, hugging the scent in the glass between its paws.
Paco Rabanne 1 Million Aftershave Spray 100ml, £64.99 (RRP £65.50)
Tell him he's one in a million with this strong, sensual, long lasting fragrance from Paco Rabanne. An all-round classic housed in a striking gold bottle – the perfect Valentine's gift for him.
Armani Stronger With You Aftershave Spray 100ml, £58.99 (RRP £69.00)
Armani Stronger With You is the embodiment of modern day love, making it a fantastic Valentine's gift for him. A masculine fragrance containing spicy hits of pink pepper, fresh apple, violet leaves, aromatic lavender and notes of cinnamon, glazed chestnut, amber and vanilla.
Paco Rabanne Pure XS Night Aftershave Spray 100ml, £61.99 (RRP £74.00)
Paco Rabanne Pure XS Night is an intense, daring and seductive fragrance. Ginseng, a natural aphrodisiac, is combined with ginger for an instant attraction, making this fragrance for him a great choice for a Valentine's gift.
All available from www.perfumedirect.com
THIS VALENTINE'S DAY, GIVE THE ONE YOU LOVE THE
NEW WINE & DINE GIFT BOX and
TEMPTING TREATS TO SUIT EVERY POCKET
AVAILABLE EXCLUSIVELY FROM SACLA.CO.UK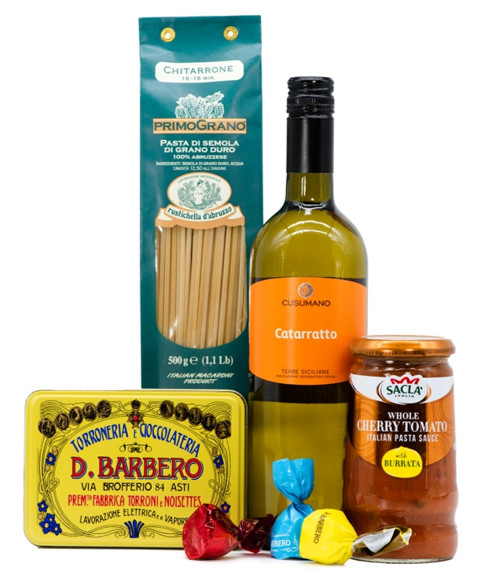 January 2021 Feed the gastronomic passion of your loved one this Valentine's Day with the NEW Sacla' Wine & Dine Gift Box – £28, available exclusively from sacla.co.uk delivered direct to your door. Alternatively, order the gift for yourself and prepare a selection of super special tasty dishes with some unique ingredients which will be sure to melt their heart.
Sacla' Wine & Dine Gift Box includes:
First, pour two glasses of the Catarratto 2018 IGT Terre Siciliane (75cl). A fresh, crisp white wine with citrus fruit and lemon zest on the nose and a hint of tropical fruits, herbs and sweet spices. Then recreate the iconic scene from Lady and the Tramp at Tony's Town Square Restaurant with an exquisite shared bowl of spaghetti and Sacla' Whole Cherry Tomato with Burrata (350g), a ruby red rich sauce of whole cherry tomatoes, Burrata, basil and Gran Padano cheese. Simply stir through pasta and top with a billowing cloud of Parmesan.
But we're not talking any ordinary pasta. Rustichella d'Abruzzo Primograno Chitarrone (500g) is a square spaghetti named after the guitar-like tool traditionally used to create the shape. Made with durum wheat grown only in Abruzzo, drawn through bronze dies and slowly dried at low temperatures. The result is a complex flavour and firm texture – simply perfect for sharing …!
And to finish – a sweet for your sweet … dip into the tin of D Barbero Mixed Filled Chocolates (130g) filled with three decadently different chocolates. Nibble on crunchy nocciolini packed with Piedmont hazelnuts, lick the limoncelli oozing with a cream made with fresh Sorrento lemons and treasure the pleasure of a whole cherry and liqueur, enveloped in smooth chocolate.
For more foodie gift inspiration sure to please more than any red roses ever could, visit sacla.co.uk – the home of authentic artisan Italian food for some, or all, of these goodies:
D Barbero Giant Milk Gianduiotto (400g £17) – A giant block of milk hazelnut chocolate wrapped in gold foil from the Barbero family of expert chocolatiers. Perfectly sweet and creamy it's ideal for sharing.
D Barbero Chocolate & Rum Torrone (270g £12) – For nearly two centuries, this Torrone recipe has been passed down through the Barbero family, with each generation adding their own unique twist to the original flavour. The traditional recipe of rum-cream, honey, and raisins is created by hand and covered in a chocolate shell.
D Barbero Chocolate Coated Dragees (200g £10) – A chocolate lover's dream. Hazlenuts, almonds, coffee beans and orange peel are individually coated with either dark, milk, or white chocolate to create a lucky dip of sweet surprises.
Sacla' Truffle Pesto (90g £2.50)
For many, the truffle is seen as the ultimate aphrodisiac. Created by Sacla' – the pesto pioneers – the earthy flavour is difficult to put into words. Just a spoonful or two with plenty of freshly milled black pepper and Parmesan transforms pasta and makes a very special addition to scrambled eggs for an eggstremely special Valentine's Day Breakfast.
www.sacla.co.uk @sacla_uk #PestoPioneers
A gift that's certainly "outside of the box" but probably more meaningful than your average teddy bear.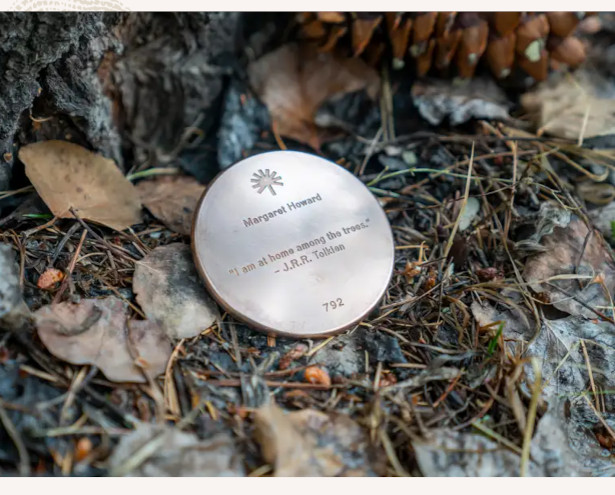 This Valentine's Day, families can give the gift of memorial tree from Better Place Forests. Better Place Forests created America's first memorial forest, a beautiful, sustainable alternative to cemeteries for people who choose cremation. The company allows families to commemorate their loved ones by spreading their ashes underneath a private and permanently protected tree of their choosing. For every person and tree it memorializes, Better Place Forests plants at least 25 impact trees in collaboration with the nonprofit One Tree Planted to reforest the world. Families can choose to memorialize their entire family and their pets under one or multiple trees in one of BPF's five forests across the country, ensuring a protected space for generations to come.
This time has been tough for many and it has likely sparked hard conversations about death and anxiety about planning for illness. We're also seeing that people are hoping to make more thoughtful and sincere connections with each other, especially this Valentine's Day – to show we care and to comfort each other. While it's a difficult discussion, we've seen that families are understanding the importance of pre-planning their end-of-life options. According a recent survey commissioned by BPF, 50% of Americans reported thinking more about mortality since COVID-19 began and 74% of Americans reported that they have thought about their own mortality since planning a loved one's funeral.
Better Place Forests could bring beauty and peace-of-mind during a difficult and isolating time for many. This Valentine's Day, give the gift of a better legacy and a stronger life plan with Better Place Forests.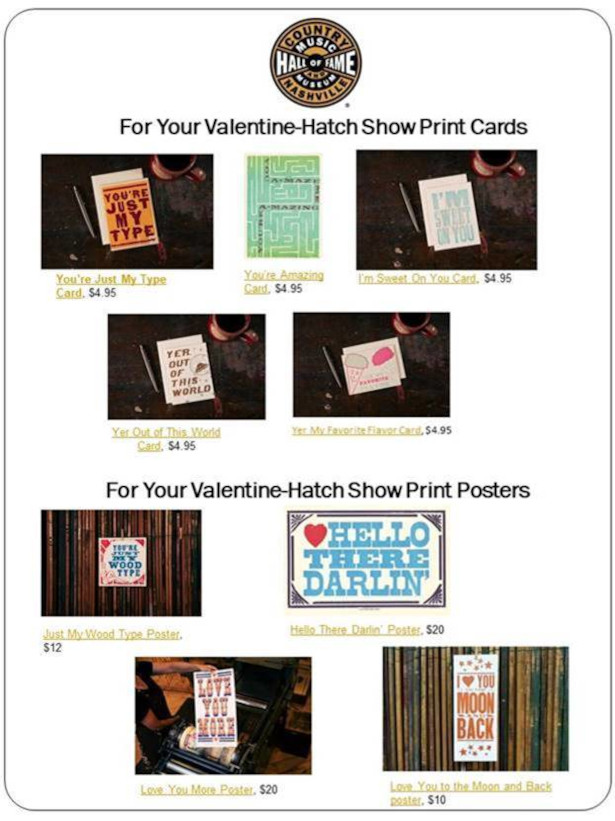 THE GIFT OF LOVE
The One4all Gift Card can be spent at over 55,000 outlets nationwide
Load with any amount from £10 – £120, available to buy from Post Offices, gift card stands in Tesco, Morrisons and Co-op stores nationwide and online at one4all.com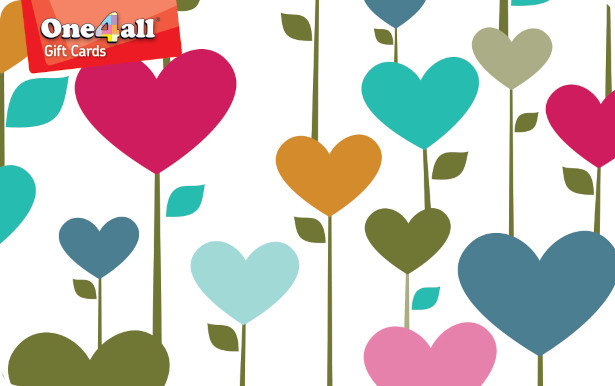 Valentine's Day is the perfect chance to show your other half just how much they mean to you, with a gift that says, 'I love you'.
Take the stress out of shopping this year and look no further than One4all, the UK's leading multistore gift card which allows loved ones to choose a gift that they really want.
The One4all Gift Card can be used to shop in-store and online at more than 55,000 stores across the UK, giving recipients the chance to find a gift they will love this Valentine's Day. High-street favourites include Marks and Spencer, John Lewis, Rituals, Pandora, H&M, Topshop, Boots, B&Q and many more.
What's more, ranging in value from £10 to £120, the One4all Gift Card is easy to buy, even when restrictions are in place, from your local Post Office, gift card stands in Tesco, Morrisons and Co-op stores nationwide and online at one4all.com.
For those who live further afield, you can purchase a One4all Digital Gift Card to send direct to their phone and personalise it with a romantic video or photo for your loved one.
If you're familiar with your loved ones likes and interests, but aren't sure on the exact product or brand to buy them, the One4all Favourites Gift Card range is the perfect choice, with a selection of Home & Garden, Beauty & Spa or Gaming brands to choose from.
Ranging in value from £15 to £100, a One4all Favourites Gift Card is easy to buy, even when restrictions are in place, from your local Post Office, gift card stands in Tesco and online at one4allfavourites.com.
Interior designers and DIY experts will love to purchase some stylish products for their home and garden, with a large choice of stores to browse from such as John Lewis, Argos, Carpetright, HomeSense, B&Q and Crown Decorating Centres. The One4all Home & Garden Favourites gift card would make a great gifting choice here to show you've thought about what they like.
For fashionistas who love to shop the latest trends, your valentine can take a trip to a host of top retail brands such as H&M, New Look, River Island, Primark and Schuh.
If it's skincare products they're after, recipients have the chance to shop at Rituals, Look Fantastic, The Body Shop, Dr Botanicals, Champneys and Mankind which will leave their skin feeling refreshed and rejuvenated. Purchase the One4all Beauty & Spa Favourites gift card so recipients can treat themselves to their preferred products!
For those who love to have the latest tech, loved ones will be spoilt for choice with the chance to buy a new TV, laptop, or even a sound system for their home, from leading retailers, such as Curry's, PC World, Carphone Warehouse and Argos. If it's gaming your loved one is into, then they'll be thrilled at the prosect of spending their One4all Gamers Favourites gift card on their Xbox or Nintendo device.
It might be that your Valentine wants to relax on a luxurious trip away, so they'll love to redeem their gift card at SpaSeekers, Spa Finder or to book a holiday via Inspire Travel, for the ultimate opportunity to wind down and relax.
There is so much choice with a One4all Gift Card and it is the perfect way to treat your Valentine's to a gift they will really enjoy this year.
The One4all Gift Card is available in a choice of Valentine's designs and can be purchased at one4all.com, from your local Post Office or gift card stands in Tesco, Morrisons and Co-op stores nationwide.
The One4all Digital Gift Card can be purchased online at one4alldigital.com, where you can add a personal touch by including a custom message, image or video, making it extra festive for the occasion.
The One4all Favourites Gift Card is easy to buy, even when restrictions are in place, from your local Post Office, gift card stands in Tesco and online at one4allfavourites.com.
For more information, visit: www.one4all.com.
ARE YOU READY TO LIVE RANGEROUSLY?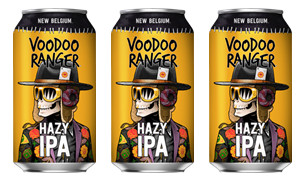 We'll level with you, 2020 wasn't great. But in the words of Daft Punk and Pharrell Williams, you're about to 'get lucky'. Born dead in the USA, brewed fresh in the UK… the Voodoo Ranger is here to say hey with a fresh IPA. The cult-status Colorado craft brand has landed on British soil and is gracing us Brits with a transcendent Hazy IPA (5.3% ABV).
Debuting with an exclusive online-only launch at voodooranger.co.uk, you're gonna want to get your hands on this bold and juicy IPA! Whether you're in the market to pick up a six-pack for £13.25 or want to go big with a £125 mega-pack including 48 beers, glasses and merch to bunker down during lockdown, we've got you.
With bright tropical aromas and notes of citrus fruit and freedom, it is a supremely drinkable, juicy and unfiltered IPA brewed with all-American hops, and with a pleasantly smooth finish. But the Ranger isn't here to baffle you with hop varieties and acronyms that might as well be in WingDings. We'll leave that to the rest of the hop head crowd.
Spokes-skeleton behind the brand, the Voodoo Ranger, is known for being straight-talking and wryly humorous. The Ranger smells like teen spirit, shoots from the hip and drinks like a fish. US fans regularly vote in their droves for the brand's next US beer launch and some of our Yank compatriots have even tattooed themselves in homage. Go ahead and get more intimately acquainted at www.instagram.co/uk/voodoorangeruk.
Across the pond, the Voodoo Ranger is known to have a soft spot for gamers and is bringing the love along for the rider in the UK too. Check out Sizzsars, CyborgAngel, ItsGemmeEdwards, Irregulardave, LevelupLeroy (Comicon resident DJ) and Raptarage's Twitch livestreams for some cool collaborations. Each streamer will be raising funds for drinks industry community organization, The Drinks Trust – while IrregularDave is raising funds for food banks – with a commitment of three thousand big ones from the brand.
Voodoo Ranger Hazy IPA (330ml) is available online from voodooranger.co.uk.

Unisex and perfect for Valentine's >> Bamboo Razors from Clear Confidence www.clearconfidence.co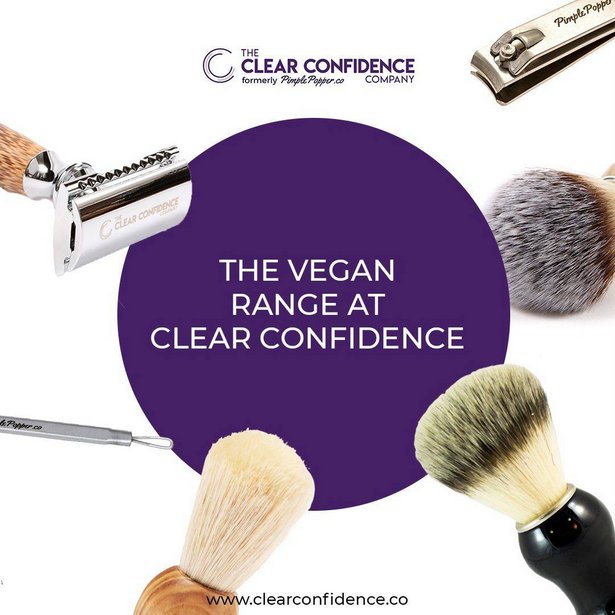 These products are suitable for both men and women (especially their bamboo razor). All their products are vegan friendly and they're on a mission to eliminate plastic from the range. Both these products below are completely plastic-free and perfect for eco-conscious Valentine's.
A massive advantage of using a safety razor and a shaving brush is the uber luxurious feel – plus reduced skin irritation, razor burns and ingrown hairs! Once you switch, you'll never look back! The big razor companies push their multi-blade cartridges as supposedly better performing, but nothing beats a single blade for reducing skin irritation caused by shaving. Plus, plastic razor cartridges are not recyclable!
1) Plastic-Free Bamboo Safety Razor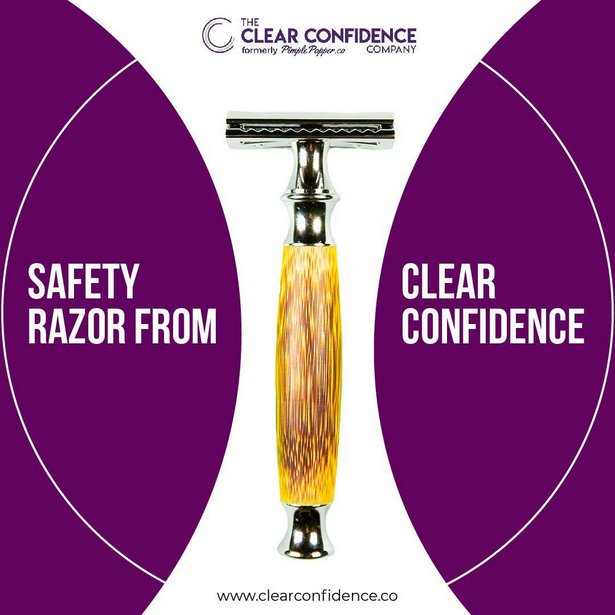 · Get a superior, traditional shave
· Reduce plastic waste by using fully recyclable double edged razor blades
· More economical – each blade only costs a few pence, rather than several pounds per cartridge
2) Plastic-Free Vegan Shaving Brush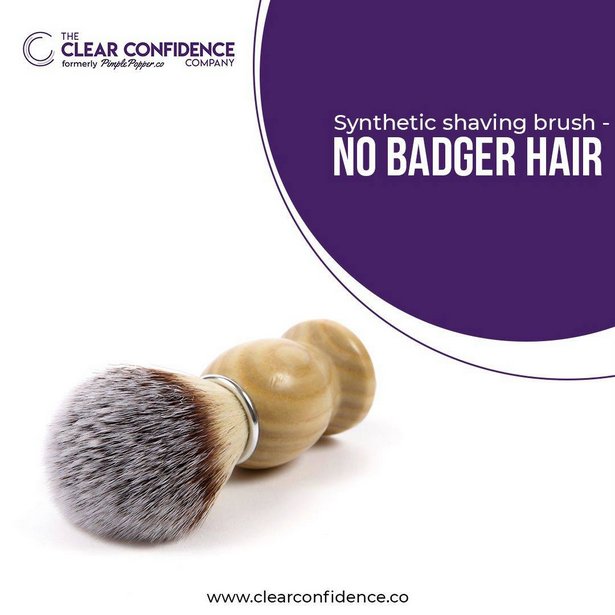 · Completely plastic-free, vegan friendly and cruelty free
· Improved shave performance using a shaving brush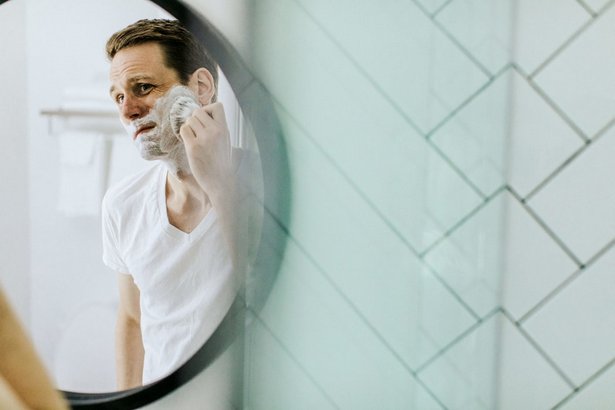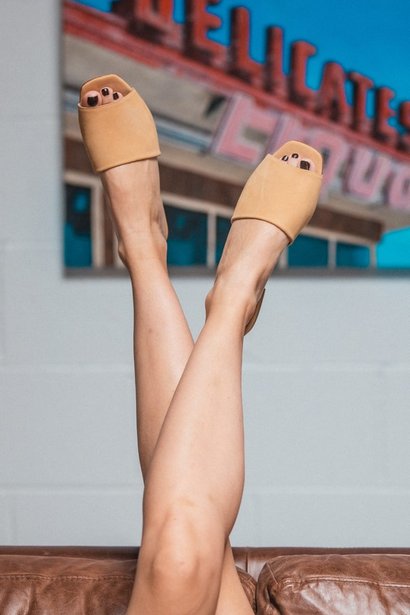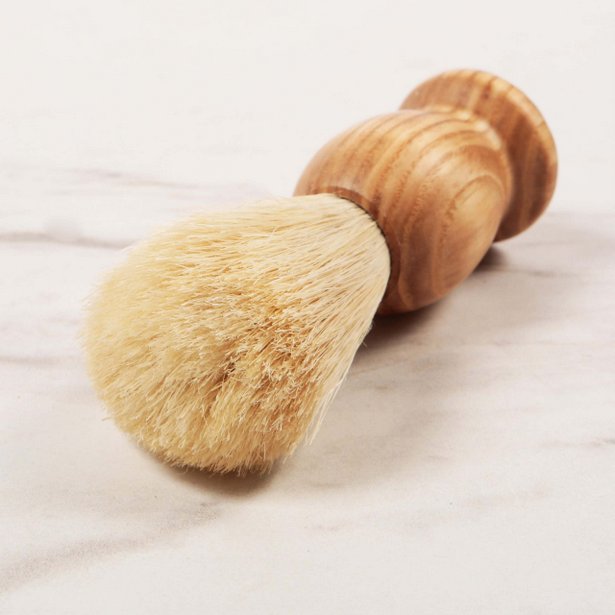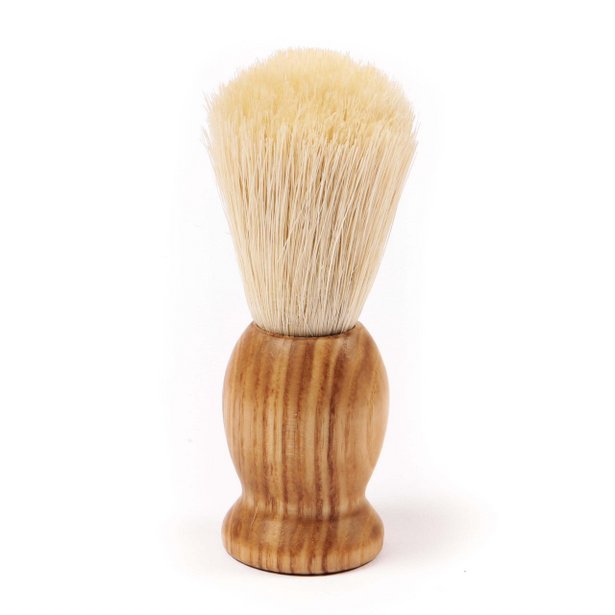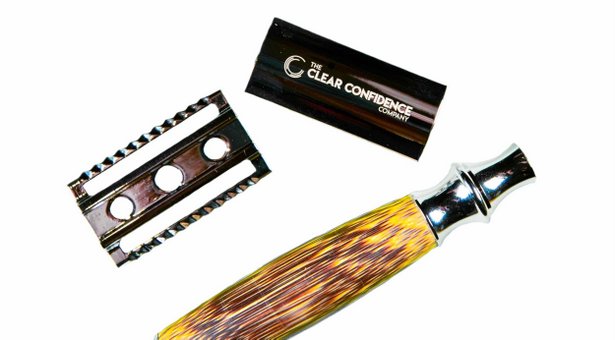 The Mystery Shopper & the Hot Tub by
Helen E Field
22nd January 2021|Paperback £9.99|Kindle £1.99|Available via Amazon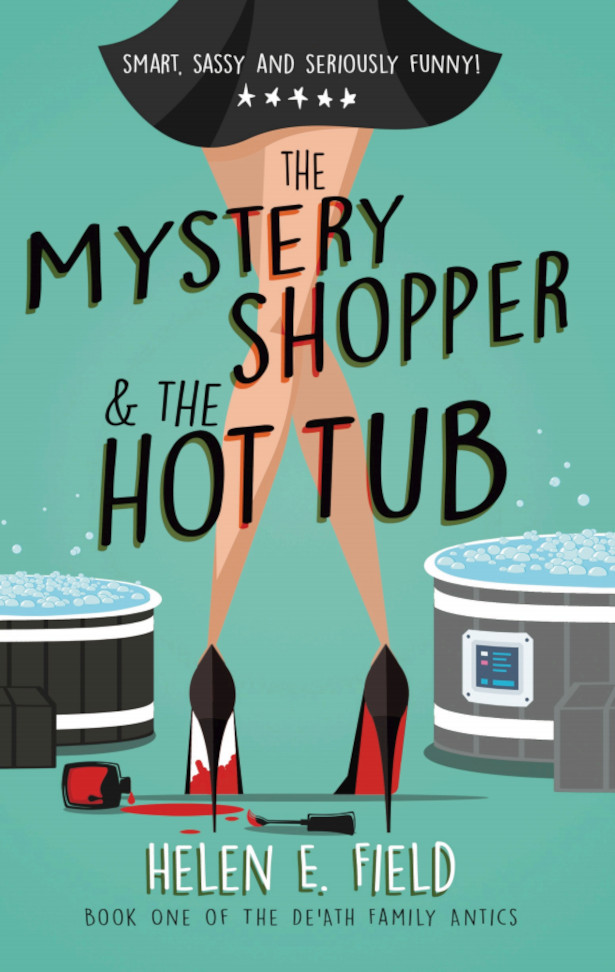 ● A hilarious and irreverent debut novel by a fresh new voice in women's fiction.
● The first in a series featuring the antics of the Essex based, aspirational De'Ath
family in the form of Dean, his pretty wife Brooke and their baby Paige.
● A training consultant to the hospitality industry, Helen's business includes
designing and implementing mystery shopper programmes. This inside knowledge
was one of her inspirations for writing the book.
_________________________________________________________________________
Brooke's a gorgeous young mum who lives in Essex. Her favourite things in life are her baby, Paige; husband Dean; chardonnay; hot tubs and Ok! Magazine
All that's missing is the hot tub. Brooke's bored at home and wants financial independence, but  Dean's a man with traditional values and he doesn't want his wife to work. Brooke secretly takes a  job at a nearby country house, meeting the incorrigible Lady Townsend. This unlikely friendship, plus some jaw-dropping events, helps Brooke realise she is capable of so much more than she thought possible.
Dean is a devoted husband and father, and secretly takes up mystery shopping hoping to make some extra money to pay for Brooke's upwardly mobile lifestyle. And if he gets some peace and quiet whilst doing so, all the better. The elaborate web of lies they both weave results in numerous
madcap situations, but will the deceit ultimately destroy their love?
About the author: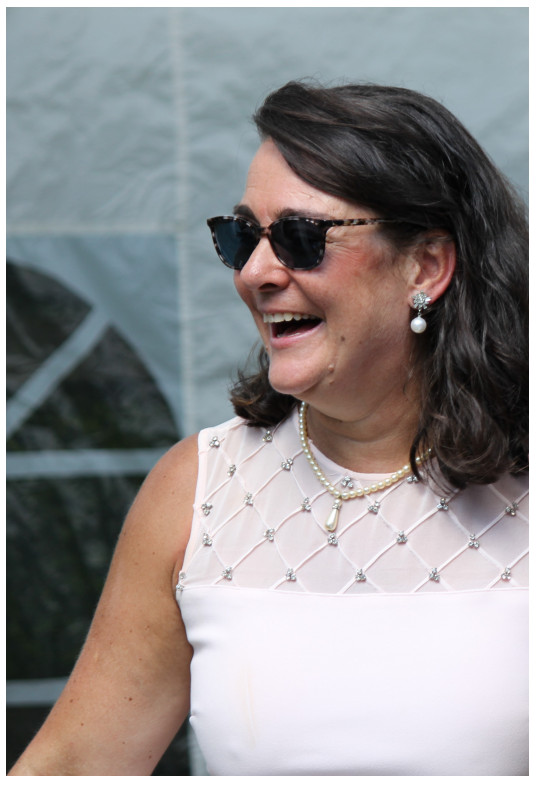 Helen Field is a business woman, writer, publisher of greetings cards, funny
poet and inspirational speaker. She was born and brought up in Waltham
Abbey and currently lives in a small village in North West Essex.
Helen has had a varied and interesting career in retail and hospitality in the UK, Europe and USA, including setting up and running her own restaurant. She currently owns and runs a training consultancy to the hospitality industry.
Helen has recently spent time combining work and writing with travelling with her husband, including four months in Europe in a 20 year old campervan, a completely wild four-month ride round India by train and a month in an isolated log cabin in Finland. She rides a motorbike and has three talented and amazing grown up children. She doesn't have a hot tub – yet!
Sweet smelling wax melts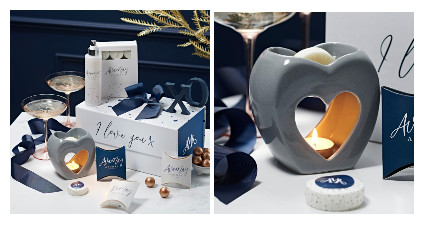 We all need a little bit of love in our lives right now, info@intouchrugby.com, so forgive me for looking ahead to Valentine's Day but scented wax melt favourites Ava May Aromas has just released its first-ever Valentine's Day gift box – and it's beautiful!
Priced at £30, the 'I Love You' box contains a gorgeous heart wax melt burner, a room spray, one tea light pack and three wax melts – all in a scent of your choice.
The gift box, which will be available to buy online from Tuesday, January 19, is not only the perfect way to show that special someone they're loved, but will help to keep the spark alive all year round…
Get Comfy this Valentines Day with UGG Express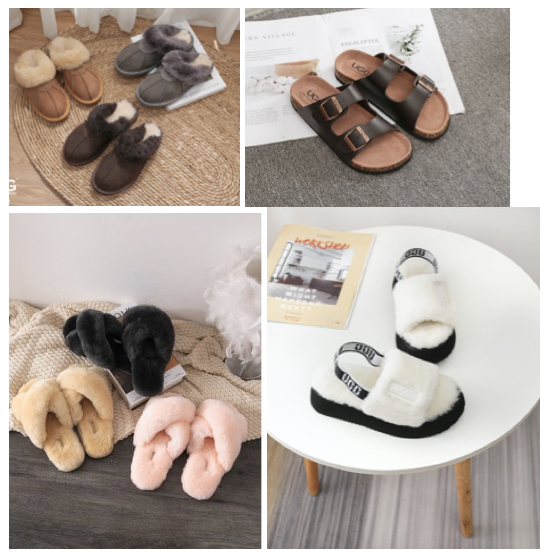 If you're looking for a foolproof gift for that special someone this Valentine's Day you can't go wrong with Ugg Express's range of slides. Their fluffy slippers are made from genuine, premium Australian Sheepskin, and are perfect for every season, keeping your feet warm in winter and cool in summer!
The fluffy collection has a style to suit any wardrobe and boasts a range of colours from soft neutrals to pretty pastels. These slides are perfect for anyone wanting an off-duty-model look, the style having been spotted on the likes of Gigi and Bella Hadid, Selena Gomez, Sophia Richie and Justin Bieber. If your partner prefers a more paired back look, Ugg Express's beach slides might be more their style. Whether your significant other is being photographed by the paparazzi, lounging at home, or headed to the beach, these comfy slides are the perfect gift this Valentines Day.
Prices from top left of image:
AS UGG Slipper Robert RRP $69.00
AS UGG Summer Beach Slides RRP $105.00
AS UGG Fluffy Slides Linty RRP $100.00
AS UGG Fluffy Slide Poppin RRP $165.00
His and Hers activewear sets! A lot of couples love practical presents and this is just that!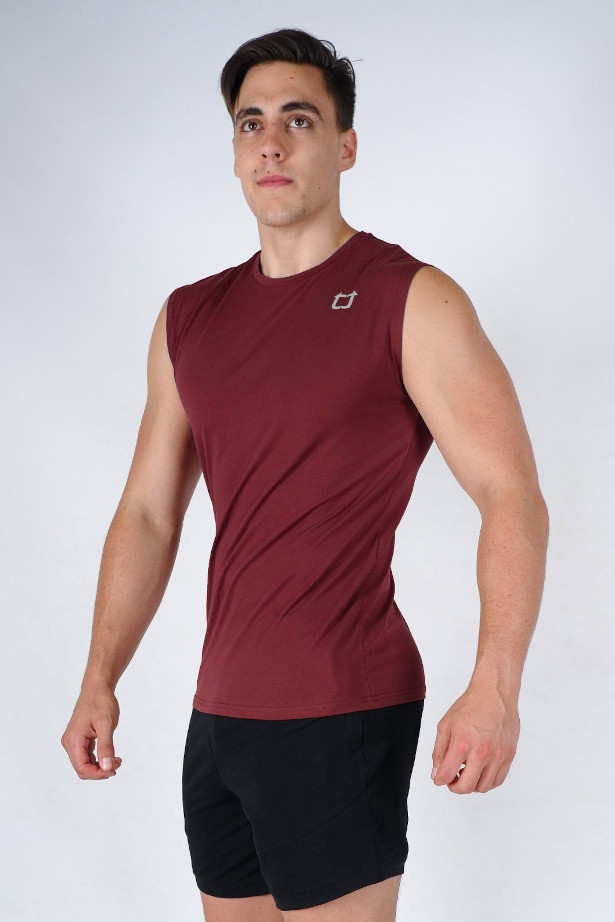 Twotags have a large range of activewear for both male and females. They are incredibly popular for their high quality materials, comfort and style.
www.twotags.com.au
Fressko Flasks cups and leather cup sleeves make the perfect gift! One you can use daily knowing that you are making a difference.
www.au.madebyfressko.com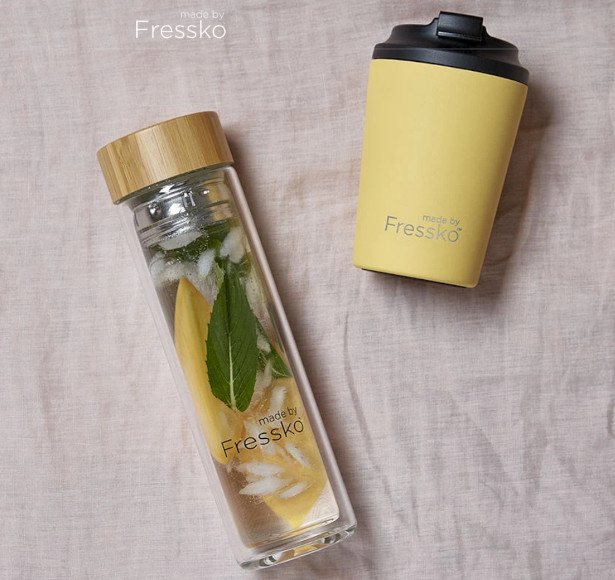 MIRANDA CLAIRE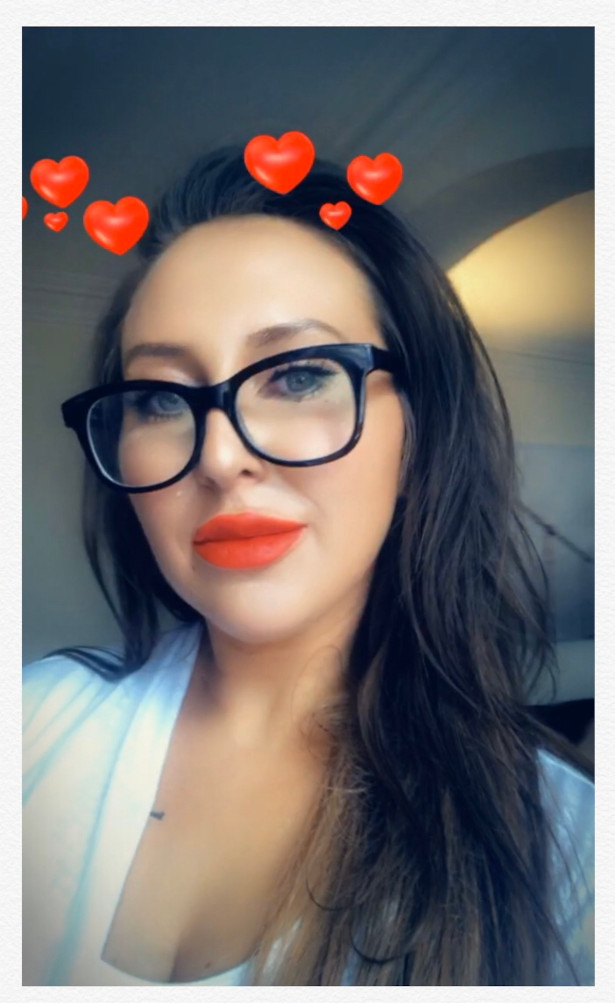 Miranda Claire is an experienced and dynamic Relationship Expert & Motivational Speaker.
She is known as "The Soulmate Coach" because she helps individuals have self-love, singles to meet their soul mate and couples to find their spark! She integrates Neuro-Linguistic Programming (NLP), Time Line Therapy (TM), Psychotherapy, Hypnotherapy, Coaching. manifestation and even Match Making to get REAL RESULTS with her clients (including many celebrities) and she has helped thousands of people from all over the world.
– Linked in – www.linkedin.com/in/miranda-claire-2b95108b/
– Facebook (fb business page) – www.facebook.com/mirandaclairemindset/about
– Facebook (fb public figure page)- www.facebook.com/mirandaclairethesoulmatecoach/
– Instagram – @thesoulmatecoach
– Recent article – beanstalkmums.com.au/im-ready-to-date-again-but-where-the-hell-do-i-start/
– Recent video – youtu.be/ApzNO0fLE68
– Recent webinar – wework.zoom.com/rec/share/Y7xy3VHDJ-H-vlyP_32dJDs8oYEbtw0AnNK8l08T6qWtMl21GwG9XkorTK54vgoh.dlIjKyECWrPRUVFm?startTime=1600740108000
(Access Passcode: #ig4S7.b)
-Client testimonials available upon request.
Miranda Claire
The Soulmate Coach
I help singles find their soulmate and soulmate couples find their spark!
Mindset and MORE.
www.mirandaclaireinternational.com
miranda@mirandaclaireinternational.com
Beautiful drink selections that would be perfect for any Valentine's and Galentine's day.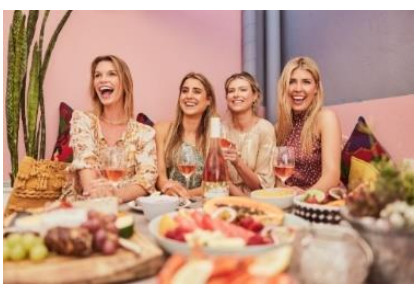 Lovers across the nation are set to have two Valentines in 2021, as Australia's love affair with Rosé wine and spirits showing no sign of slowing. Cupid is already drawing his bow and arrow for Valentine's Day; and now is the time to share the latest selection of delicious Rosé inspired drinks with your readers. What will they be sipping or gifting their better half this February 14th?
1. STATE OF LIGHT Rosé – RRP $23.00. Available at Dan Murphy's and BWS nationally.
Wake up fresh on Feb 15. This delicious lighter, low-alcohol wine is designed to support well-being and balance.
2. Young & Co 'Strawberry Hustle' Rosé – RRP $26.00. Available at Dan Murphy's and BWS nationally.
Forget flowers, gift your date the most lip-smacking and Instagramable Rosé around with a sweet strawberry tang.
3. Round Theory Hawkes Bay Rosé – RRP $23.00. Available at Dan Murphy's and BWS nationally.
Join the movement towards sustainable drinking with an eco-consciously crafted wine.
4. SVEDKA Rosé Vodka – RRP $49.00. Available at Dan Murphy's and BWS nationally.
Impress this Valentine's day with a luscious (yet so easy-to-create) cocktail with the latest flavour sensation in spirits – Rosé Vodka.
Romantic safari at Tau
Picture a romantic breakfast for two overlooking a verdant waterhole, where game and birdlife abound. This could be followed by a relaxing spa treatment for two, with vistas of the bush.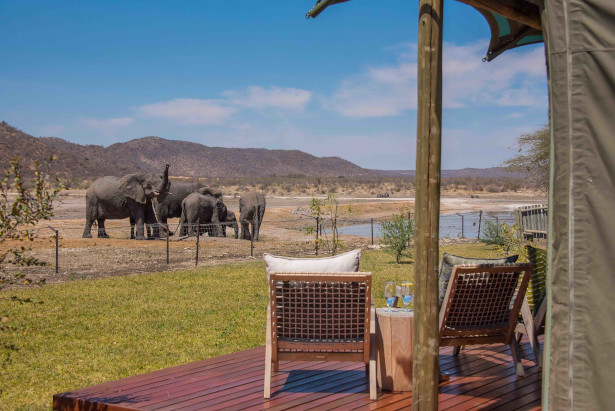 Now visualize a happy, relaxed couple, lazing at an infinity pool, while watching elephants drink, or just reclining on their private room deck with vistas of the bush and waterhole, followed by a leisurely lunch, again overlooking that waterhole and the Tshwene Tshwene hills of the Groot (Great) Marico beyond.
This is Tau Game Lodge in the magnificent Madikwe Reserve, where unpretentious five-star safari luxuries await. Imagine a safari game drive with sightings of the myriad game, including the Big Five, followed by sundowners in the bush before a magical dinner, listening to a lion's roar and elephants trumpet…could it get more romantic and indulgent to celebrate romance?
The music of the night at this established lodge bordering Botswana is unsurpassed.
Ever seen an African wild dog and her young playing in the morning sun, or a lioness and her cubs lazily rolling in the grass, after feasting the previous night?
The lodge is enclosed within the reserve, resulting in the humans being subtly fenced in, while game, including several crocodiles, roam free, including the spectacular birdlife. No danger of any Valentine being compromised…
The Tau Valentines 2021 package @R15,800 per couple, includes:
Accommodation for 2 nights in one of the 12 newly renovated Luxury Standard Chalets
3 meals per day
2 game drives per day
Drinks and snacks on safari drives
Tau Spa Oasis African Foot Ritual (30 minutes) per adult: Allow your feet to be pampered by our therapists in a soothing footbath to drain away tiredness. Next your feet are pummelled and massaged with an aroma-therapeutic based scrub to remove all dead skin followed by a true African warming foot massage.
This rate is exclusive of the following:
Park Entrance fees of R180.00 per person (Subject to change)
Tourism Levy of R10.00 per person per night (Subject to change)
Bar, Mini Bar, Laundry and all other extras
Rhino Conservation Levy of R165.00 per adult per night
To book this special package, please quote: TAU VALENTINE 2021
The culinary team's delicious and healthy meals are served a-la carte and tables are spaced apart at an appropriate distance, as per Covid-19 regulations to keep guests safe.
The highly addictive Tau live webcam will keep you mesmerized on: http://taugamelodge.co.za/main-lodge/live-webcam/
Tau Game Lodge opened its 5-star safari doors in 1995 and offers 30 rooms, from Rustic to newly renovated Luxury Standard Chalets, to Family Suites. Family-friendly. Conference and Events Centre. Tau Spa Oasis. Eco-friendly.
+27-(0)11-466 8715/17 – taugame@mweb.co.za
www.taugamelodge.co.za
Rebelution London… A new range of unique handbags and rucksacks with clock faces beautifully worked into them has launched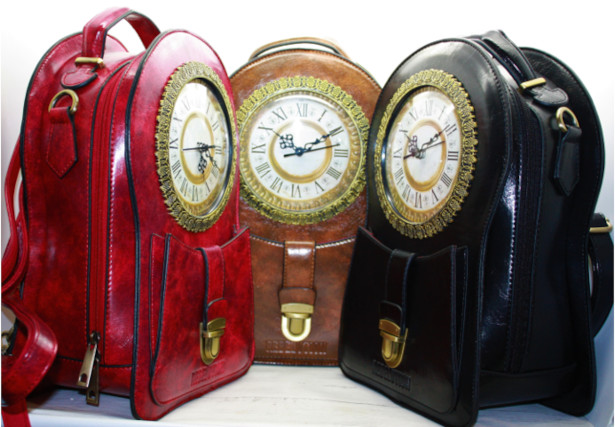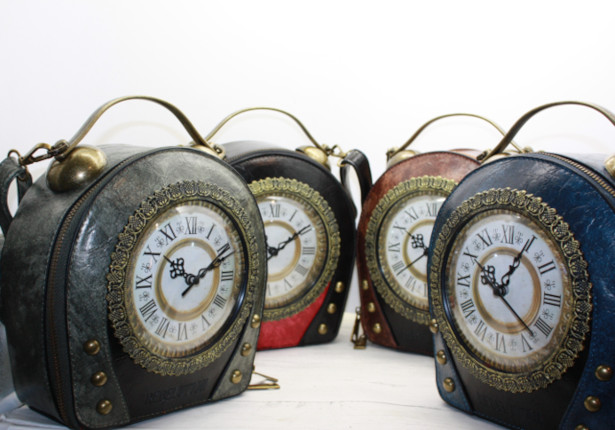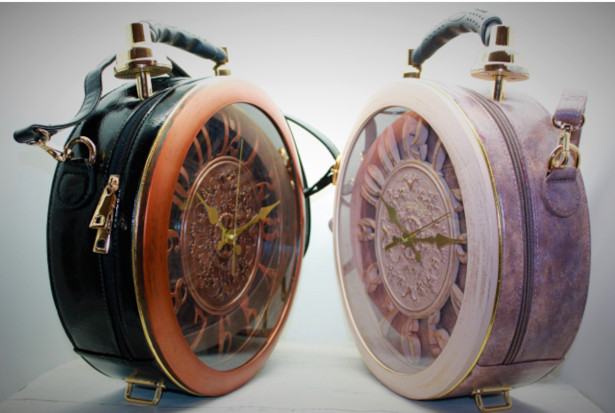 Rebelution London are a newly formed, innovative business that design and sell eye-catching accessories that have a striking feature – their large clock faces on their front. Made with a love for design with a unique edge, the bags are like nothing else you'll find on the market.
All of Rebelution London's products are professionally crafted using vegan-friendly leather and come in a range of different colours and styles. The bags are branded "Rebelution", a name inspired from the words "rebel" and "solution" reflecting the idea of providing products whose quirkiness will appeal to a wide range of consumers.
Formed over the summer of 2020 by partners Angie and James, Rebelution London was brought about with the objective to bring something unique, practical and unusual to the market.
The founders have used their respective experience and knowledge to make the business the best it can be.
Angie has already had multiple successful self-owned businesses in both the UK and Spain. She has a mind for detail, pays attention to client needs, is an "ideas" person and has a "can do" attitude.
James has an extensive background in business and finance with over 25 years working in the industry.
The duo are energised to provide customers with products that are eye-catching, practical and fun.
Please visit the website : Rebelutionlondon.com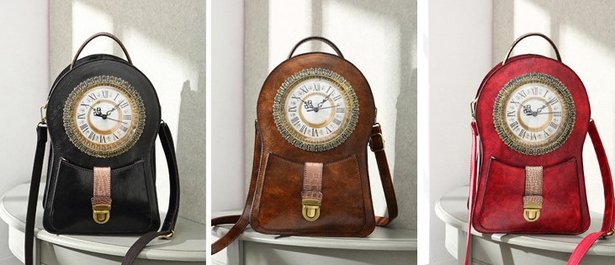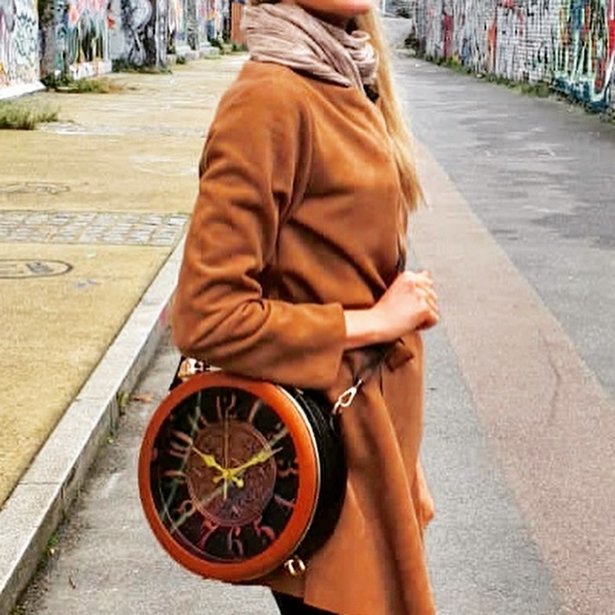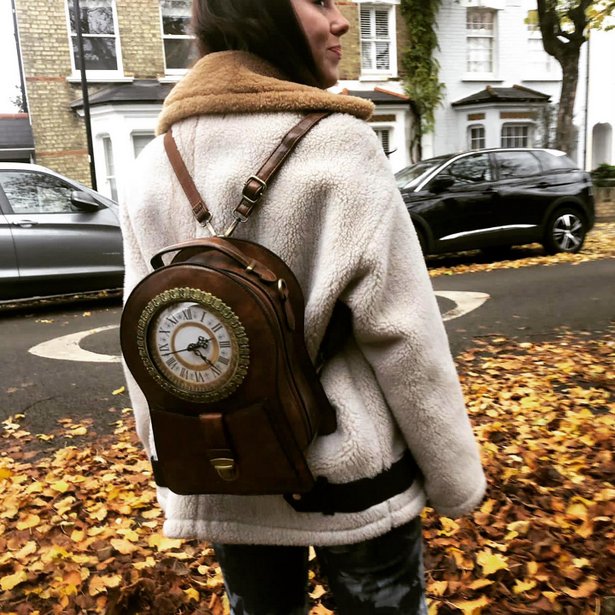 Show the man in your life who loves a gadget how much you love him, Happy Valentine's Day to my own 007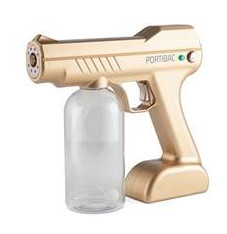 The PORTiBAC 800ml SPRAY GUN is the ultimate gadget for men this Valentine's Day and is the answer to quick and effective sanitisation of the places we live (and work). This cordless gun sprayer has a simple mission – to sanitise any small to medium sized space within minutes, whether it's your home, office or even your car.
Powered by rechargeable battery and with its easy carry pouch, the PORTiBAC 800ml SPRAY GUN is ready to go anywhere that you need to make safe for you and your family. Filled with exclusive UK-made, eco-friendly PORTiBAC Tropical Citrus solution – certified to kill Covid-19 on surfaces – the fine mist produced by the gun gets the job done in minutes.
Available in 3 finishes: metallic matt gold, brushed silver or brilliant white, and comes complete with 800ml of solution, all for just £125.
Buy from: PORTiBAC Spray Gun
Valentines gifts give animals a better life in 2021
If you are wondering how to thrill an animal-loving Valentine this February, World Animal Protection's shop provides some great options. Many of the gifts and cards feature cute and cuddly animals who have benefited from the charity's support.
Really Wild Gifts are 'virtual gifts' that can help us pay for our work such as the rescue of a bear or providing special treats in our bear sanctuaries, such as honey, buffets of food or bear-friendly ice cream.
World Animal Protection works to end the suffering of animals around the world and has; persuaded 250 travel companies to commit to stop selling and promoting cruel elephant entertainment; saved hundreds of thousands of animals from natural disasters; delivered vaccines to over a million dogs against rabies; helped ban international trade in two species of otter and the Indian star tortoise; helped end bear dancing in India, Turkey and Greece; and are working to end the cruel bear bile trade across Asia.
Give a bear hug! £25
Bears are often taken from the wild as cubs, and then used as tourist attractions, we can give these bears a second chance at life in an idyllic forest home. This hug will help them have the life they deserve and we hope whoever receives this gift feels like they have had a big bear hug too!
Bruno the bear mug £7.95
A beary special mug featuring Bruno the Bear. With a matte finish, this ceramic mug comes in a presentation box – so it's a perfect Christmas gift. Its dishwasher safe and has an approximate volume of 350ml. Sipping from this lovely ceramic mug, they'll feel like they're getting a bear hug.
Dimensions: Length: 8 cm, Width: 8 cm, Height: 9.5 cm
Miko the panda make-up bag £9.95
This cute Miko the Panda makeup bag makes an ideal gift for animal lovers on the go.
Dimensions: Width: 5.5 cm, Length: 19 cm, Height: 13.5 cm, Weight: 60 g
Best in show stainless steel bottle £14.99
Perfect for the dog-obsessed person in your life, this cute stainless steel bottle features a variety of dog breed illustrations. Plastic-free, multi-functional and covered in dogs – this stainless steel bottle has it all! Keep drinks cool for 24 hours and hot for 12 hours, ideal for drinks on the go.
Capacity 500 ml
Dimensions – height 25.5 cm
Diameter 6 cm
Limited edition World Animal Protection KeepCup
£20.00
Give the gift of saving the environment with this beary special KeepCup. Its dishwasher safe and made from toughened soda lime glass.
Size 12 oz / 340 ml, 12 cm high x 25 cm circumference
Virtual gifts for real change
Prices from £12
Our virtual gift selection is a great way to make a donation on behalf of a loved one. You'll receive a lovely card to give them, explaining how your donation is going to affect the lives of animals.
Browse them all!
Cosy up together on a romantic getaway at Ragdale Hall Spa Spoil the one you love this Valentine's Day and escape to the soul-soothing settings of
Ragdale Hall Spa, the UK's leading spa resort nestled in the Leicestershire countryside.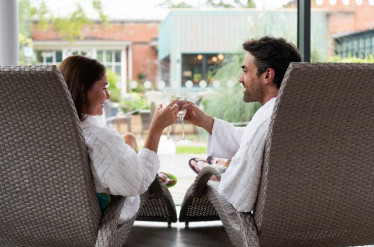 Reconnect, be pampered, eat well and let Cupid work his magic! Sweep your loved one off their feet and choose Ragdale Hall's Cupid's Couples Day for nine hours of blissful relaxation. Unwind together in the Thermal Spa's series of heat and water experiences including the outdoor Waterfall Pool and the magical underground Candle Pool, and indulge in a sumptuously healthy threecourse lunch. You'll also be pampered with a Classic Manicure or Soothe 'n' Splash facial (for men only), before rounding off your day with a glass of pink bubbly each and a plate of tapas – made to share, of course!
Prices start from £280 per couple Monday to Thursday, or £320 per couple Friday to Sunday.
Available February and March 2021.
Create memories which will last a lifetime on Ragdale Hall's two-night indulgent Romantic Getaway. You'll start the break off by receiving a chilled bottle of Grand Cru Champagne in your room on arrival, before spending time together in the Rooftop Infinity Pool as the bubbles envelop you in a cloud of serenity. Later, curl up next to roaring log fires before enjoying an expertly-crafted cocktail, stirred with that Ragdale love in the new Twilight Bar. Also included is a 50-minute Blissful Face and Back Therapy, or the choice of two 25 minute treatments including a Soothing Back Massage, and Lavender and Tea Tree Exfoliation. All meals are included (three course lunch and dinner, and breakfast in bed). Prices start from £212.50 per person per night.
Available February and March 2021.
Ragdale Hall's Couples Escape is an all-inclusive two-night break designed to make the ideal romantic getaway. You'll both choose a 40-minute treatment from either a Ragdale Prescription Facial, Classic Manicure, or a Moisturising Lavender Body Treatment. You'll enjoy breakfast in bed together and a relaxed three-course sumptuous evening meal in the
Dining Room, plus full use of all facilities. There's space to roam together in robes in one of our quiet relaxation areas, or let your stresses melt away with a soothing waterfall shoulder massage in our Outdoor Waterfall Pool. Prices start from £181.50 per person per night. Available from 6th April to 30th September 2021.
If you're looking for a 'wow' gift, a Ragdale Hall Spa voucher will make the perfect present for your other half. Let them choose their own spa day or break from the extensive range of options by giving them a monetary voucher (or eVoucher) – and present them with their gift on February 14th. Vouchers start from just £25 and are valid for 12-months from date of
purchase.
Ragdale's Valentine's packages are available throughout February and March, so plan your
time out together now, and Ragdale Hall Spa will take care of the rest.
For more details on Ragdale Hall spa days, breaks or vouchers visit www.ragdalehall.co.uk
or call 01664 434831.
ReGen De Peau Flash Cleansing Lotion for your Valentine's Gift Guide.
ReGen De Peau Flash Cleansing Lotion: Price: $ 39.99
Soap-free, flash foaming gel, good for all skin types that is 100% non-irritating that deeply cleanses, nourishes and moisturizes as it instantly cleans even waterproof make-up. Rinses in a flash, leaving a nourishing, healing barrier to protect against bacteria! Use twice daily. Water-dispersible conditioners hydrate and prepare the upper skin layers to receive the deep penetrating action of RéGéN De Peau II with Pene-Fusion 8™ Technology.
3 of the MOST POPULAR E-BIKES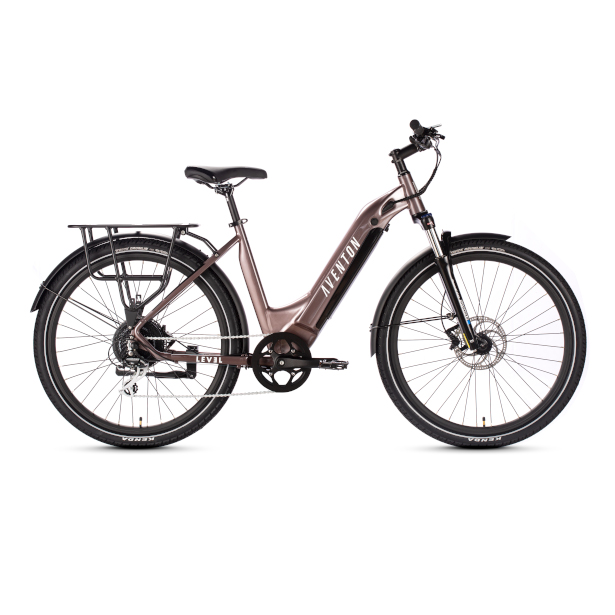 1. The Level Step-Through ebike is a commuter's dream that could replace a car for running errands and riding to work or school. This innovative, slick and technologically advanced new ebike, which became available in August, provides easy access with a step-through frame and a smooth, thrilling ride reaching up to 28MPH with pedal assist. This ebike is a tweaked version of Aventon's best-selling Level that was introduced in the Spring. Fans and partner bike shops suggested body changes to appeal to a broader fan base and Aventon built the Level Step-Through based on their wish list — a step-through frame that's easy to hop on and off.
– Level Step-Through
2. The Level ebike, introduced in Spring 2020, is engineered for riders who want to escape from their cars but still want to keep up with traffic on their work or school commute. It's built with the same proven motor technology as the Pace 500 electric bike but with geometry and convenience features for urban riders. With peppy handling, a suspension fork, and an extended battery, the Level Commuter Ebike can take everything that you throw at it.
– Level
3. Sinch ebike is the most versatile folding fatbike on the market. With massive 4" tires, a suspension fork, and plenty of power – 500 watt (750 watt peak) motor – the Sinch has some kick, and is a super comfortable electric folding bike that handles like a dream to ride on all terrain types. Perfect for those with limited storage space, the Sinch is foldable and easily stored in your closet, under your desk, in the car trunk or in your RV. Regardless of where you ride and where you travel, the possibilities are endless with the Sinch.
TRENDING DEMAND
The demand shot up once the pandemic hit, and it continues as a states start to reopen, shut-down again, and fears of a second wave of Coronavirus is among us. Many want ebikes because:
people afraid of mass transit and standard commuting due to COVID
people afraid of ride shares like Uber, Lyft, van pools and taxi
need for "Social Distancing" & "Self-Isolation"
the need for exercise since gyms, yoga classes and other studios shut down
need to "escape" for fresh air and to explore
an e-Bikes gives an assist those who may not think they are "athletic enough" for a standard bike – allowing them to keep up with friends, kids and grandkids
need to salvage their 2020…

VALENTINE'S DAY GIFT GUIDE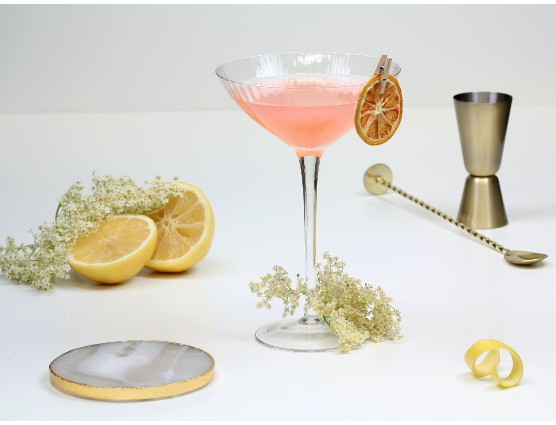 Although Valentine's Day may be a little quieter this February, we want to ensure that 'staying in' is the new 'going out'. We've pulled together our client's best Valentine's Day offerings to ensure a memorable occasion, whoever you choose to spend it with. Whether this splurging for an at home date night with Mindful Chef, kicking off a girls 'Galentine' celebration with a bottle of Mirabeau fizz, or treating yourself to a scoop of the tempting Jude's Ice cream in an act of self-love.
Please see the below for our selection of the best Valentine's Day offerings to indulge in,
because let's face it, we could all do with a bit of extra love this year.
THE COCKTAIL DELIVERY COMPANY
Created by mixologists, shaken by you. Bring the bar to your kitchen and secure your favourite cocktails in time for a Valentine's Day spectacular. The Cocktail Delivery Company delivers bartender quality cocktails to your doorstep nationwide. Freshly made cocktails such as the ever popular High Society, a delicious blend of Gin, Limoncello, Elderflower Liqueur and Cranberry juice come with a hassle free 'how to' guide and perfectly paired garnishes, for a classy addition to your Valentine's evening.
Prices vary. Example cocktails include: Espresso Martini £12.49 for 2 serves / £34.99 for 6 serves Porn Star Martini £12.49 for 2 serves / £29.99 for 7 serves
thecocktaildeliverycompany.co.uk
SABOR COUNTER MENU BOX WITH ESTRELLA GALICIA
For those looking to experiment with something a little different this Valentine's Day, Spanish tapas feast to share could be just the answer. Estrella Galicia is a premium Spanish beer brand with a balanced yet distinctive flavour, it is renowned for being a beer that pairs effortlessly with great food. Estrella Galicia has partnered with Sabor in launching a collaborative restaurant kit which offers authentic Spanish tapas from the comfort of your own home. The Counter Box Menu with Estrella Galicia includes some of Sabor's best-selling dishes such as Gambas al Ajilo, Ham Croquetas and Tortilla and is priced at £64 for 2 people with nationwide delivery available. Perfect for spicing up your Valentines dinner.
/saborencasashop.com/collections/set-menus/products/counter-menu-box-estrella-galicia
HAYMAN'S GIN
True London Gin distiller, and fifth generation family owned business Hayman's Gin offers timelessly smooth spirits, that can only be made from years of experience. The London Dry, Old Tom, and Sloe Gins come readily available in beautiful gift-wrapped bottles, the perfect elegant gift for gin aficionados.
Gift wrapped 70cl of The London Dry, Old Tom, and Sloe Gins- £28
20cl of The Small Gin- £26
www.haymansgin.com/
JUDE'S
British, family-run brand Jude's boasts a wealth of products to ensure a tasty treat this Valentine's Day, whether celebrating romance, friendship or self-care. Choose from classic, lower calorie and vegan ice creams, gourmet sauces and indulgent custards to be sure that the evening signs off on a sweet note – staying at home has never tasted so good!
Prices vary – please enquire re specific product listings and RRPs
www.judes.com
MERSER RUM
Merser artisanal golden rum, London's only operating rum blending house, is a unique and vibrant libation.
Stored in barrels in small batches in London for six months, the process allows for an exquisite and refined flavour. The perfect 'gift for him' to add unbeatable tradition to your Valentine's celebrations. Perfectly served with ice and ginger ale, as part of a cocktail or simply on the rocks.
Available from £32.00
merserrum.com
MIRABEAU LA FOLIE AND GIN
Mirabeau La Folie is a lightly effervescent, ballet slipper rosé wine with a nose of small red berry fruits, fresh pink grapefruit notes and a hint of exotic pineapple. Whilst the Rose Gin's grape-spirit base and botanical ingredients create aromatic layers to give it a delicious complexity which is ideal for a pink-filled 'Galentine's Day' tipple to enjoy over cocktail hour with girls.
Mirabeau La Folie Rosé – available at Waitrose – £12.99
Mirabeau Rosé Gin – available at Waitrose – £35
www.mirabeauwine.com/
NONSUCH SHRUBS
Nonsuch's range of non-alcoholic fruit and vinegar-based offerings such as the Wild Hedgerow & Rose Shrubare the ultimate drink enhancers for both alcoholic and non-alcoholic serves. Its seductive aroma of rose with hints of red berry is sure to get you in the mood for a luxurious Valentine's Day.
1 x 500ml Bottle of Wild Hedgerow & Rose Shrub Syrup – £22.
nonsuchshrubs.com
Finding a gift to show your loved ones you care is never easy, and Global technology brand HONOR understand that! Whether you're looking for a gift for that special someone, you want to make sure that this Valentine's Day as special as it can possibly be – especially if this year is the first time in forever you might not necessarily see them in person.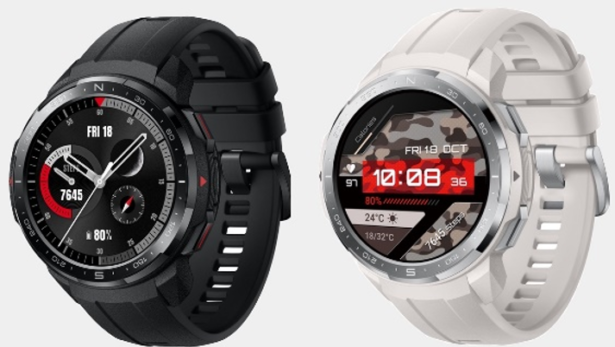 At HONOR, they work tirelessly to craft leading devices in their field, at not horrible prices. So whether you're buying for an outdoor explorer, and in-door gamer, gym bunny, music lover or aspiring photographer, they have you covered. Or even if you just want to give the gift of video call this year, you can! Their expanding product portfolio means there is something for everyone when it comes to finding the right gift, so now you don't have to spend hours endlessly searching.
The HONOR GS PRO
The HONOR Watch GS Pro is a rugged smartwatch that helps urban adventurers boost their performance and explore further outdoors. Equipped with an astonishing 25-day battery life, the HONOR GS Pro is one of the longest-lasting smartwatches currently available in the wearables market. It is built to withstand challenging environments and provide GPS route back, outdoor functions such as skiing mode, celestial data and bad weather alerts to guide you in the wild, and intuitive features to monitor your performance. Available now for just £249.99
The HONOR ES Watch
The HONOR Watch ES caters to those looking for a minimal but stylish aesthetic, who aspire to lead healthier lives, without the premium price tag. With an 1.64-inch AMOLED display, 44 animated exercise moves, 95 workout modes and a range of health and fitness tracking capabilities, the HONOR Watch ES helps users manage their physical and mental wellbeing, as well as being a sleek accessory. A firm favourite with fitness lovers for just £99.99
The HONOR 9X PRO
The Honor 9X Pro comes with an impressive 4,000mAh battery which should easily take you through a whole day and sometimes a little bit extra. Its 6.59' display makes it great for watching videos and the GPU Turbo 3.0 means even the most demanding games run with ease. If that wasn't enough there's a 48MP Ultra Clear Triple Camera allowing you to capture every detail even in the most challenging environments plus a cool Pop-up Camera for taking the perfect selfie, all for just £199.99
The HONOR 9A
The 9A comes with 64GB of storage, a massive 5,000mAh battery which should last for a couple of days of moderate use, plus a triple-lens camera for capturing all your favorite moments. Its low cost of £129.99 and array of useful features makes it ideal for Outdoor Adventurers' or Students who can often forget the chargers and love taking photos.
The HONOR MagicEarbuds
Whether it's in-flight noise, city traffic, or office chatter, HONOR Magic Earbuds filter out unwanted noise with their impressive noise cancellation technology. Not only are the earbuds wireless for your ease and convenience, but both earbuds are equipped with accurate touch controls that lets you control music and calls quickly. They also include silicon ear tips of four different sizes for you to choose from, all for just £89.99
The HONOR CHOICE Earbuds
If you're looking for premium sound quality but without the premium price tag, the HONOR Choice Earbuds will serve you well with their intuitive touch controls, dual-mic noise cancellation for calls, and up to 6 hours of music playback of a single charge. Delivering you a superior listening experience for £29.99
The HONOR Band 5
With an RRP of £29.99, whether wearing this at home or for sports, – you'll find fresh switchable watch faces for every occasion at the HONOR Watch Face Store. It boasts 14 days of standby time generated from a single charge as well as up to 6 days of use with 24/7 heart rate tracking turned on, an advanced running planner for high-level fitness tracking and personalised recommendations and finally a sleep monitor!
PAIR UP WITH A COUPLE OF SNAKEBYTE PADS THIS VALENTINE'S DAY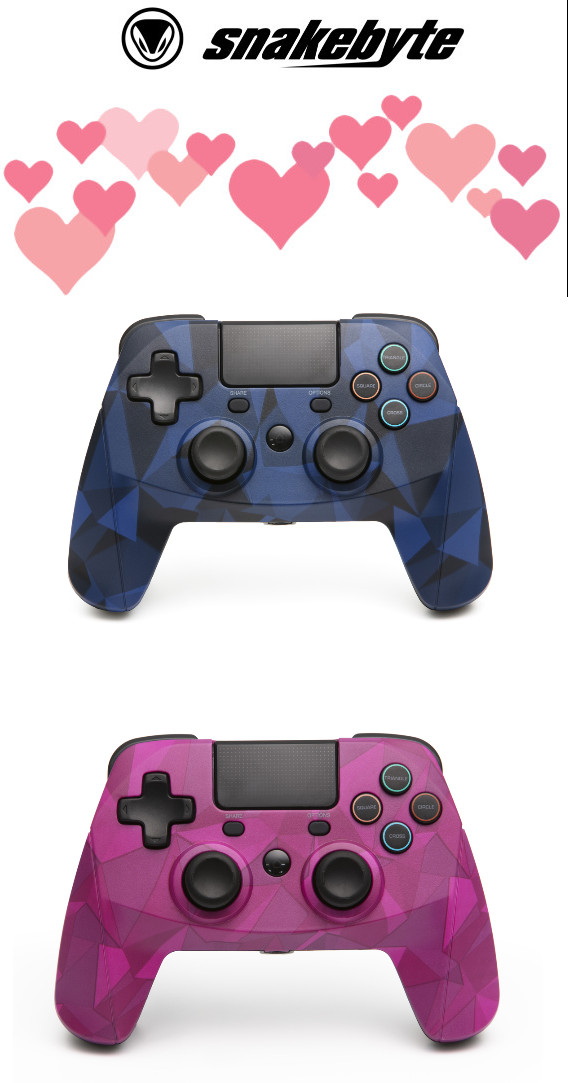 Helium balloon-in-a-box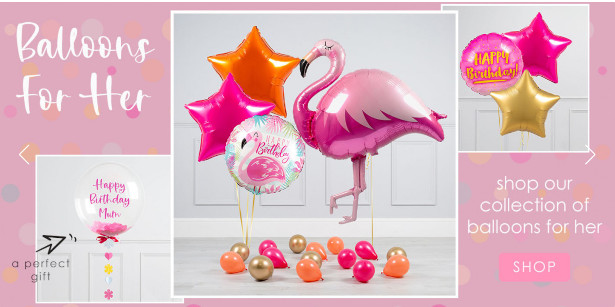 A huge spike in interest with people having to celebrate at home – after all, celebrations usually = balloons!
Their Valentine's Balloons arrive inflated via the post to your door. Prices vary from £12.50 – £180.
bubblegumballoons.com/categories/helium-valentines-balloons
TCL CSOT Launches Two Flexible Displays at CES 2021: Re-defining Standards for Portable Devices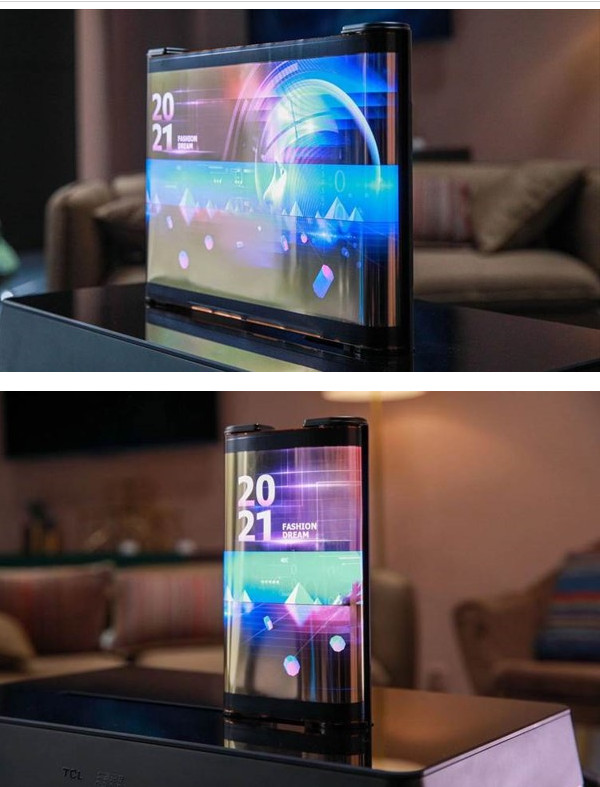 Hong Kong, January 11, 2021 – TCL CSOT announces the launch of two ground-breaking products, the 17-inch Printed OLED Scrolling Display and 6.7-inch AMOLED Rollable Display, at CES 2021. TCL CSOT is a subsidiary of TCL Technology, which is dedicated to driving greater innovations in semiconductor display.
The flexible 17-inch Printed OLED Scrolling Display, at just 0.18mm thick, is a unique example of a larger-scale flexible display technology. Highly scrollable and portable, it can easily fit in anywhere, just like a scroll painting.
Benefiting from TCL CSOT's cutting-edge ink jet printing technology, with a 100% color gamut, it significantly enhances the quality of the display. It can be widely applied across flexible TVs, curved and foldable displays, and transparent commercial displays.
Its OLED RGB self-luminous devices are manufactured with high-precision ink jet printing technology, without the need for fine metal masks. As a result, the cost is 20% lower than traditional display technologies and is more applicable for large-size displays and mass production.
(Printed OLED Scrolling Display)
The portable 6.7-inch AMOLED Rollable Display re-defines the standard form of a smartphone. With a rollable AMOLED display, it can be extended from 6.7-inches to 7.8-inches with a simple tap of the finger, turning it from a smartphone into a tablet and creating an entirely new user experience with its easily adaptable user interface. The smartphone is less than 10mm thick, making it significantly thinner than the foldable smartphone.
Through the enhanced design of the smartphone's flexible screen, the curling and sliding radius of the flexible screen can be as small as R3mm, combined with the special sliding mechanism design. With the simple swipe of a button, the screen originally curled and hidden inside the case can be pulled out, therefore enabling the phone to stretch out and draw back. The sliding life of the device is up to 100,000 times. The software interface can be adapted accordingly for single-hand use or multi-tasking.
(AMOLED Rollable Display)
This year, reports published by Display Supply Chain Consultants (DSCC) have further highlighted the huge potential of the display market. In its OLED material market forecasts report, DSCC projected that the AMOLED stack material market will grow from $951 million in 2019 to reach $2.69 billion in 2024 at a CAGR of 23%. Specifically, in another foldable/rollable display shipment and technology report, DSCC forecasted an 80% CAGR increase in foldable/rollable smartphone revenues from 2020 to 2025, reaching $105 billion.
TCL CSOT focuses on the display technologies of mini-LED, micro-LED, and OLED/QLED. The products range from large, small and medium display panels and touch modules, interactive white boards, video walls, automotive displays, and gaming monitors, which are making further contributions to advancements in the global panel industry. After 11 years of development, TCL CSOT has now transitioned from playing catch-up in technologies to becoming one of the key players in the development of semiconductor display technologies.
In the future, TCL CSOT will venture further into new applications for display technologies. The company will continue to strengthen its cooperation with upstream and downstream partners in the industry, focusing on panel microsystems, new materials and key components. TCL CSOT aims to make joint efforts towards building a semiconductor display industrial ecosystem.
About TCL Technology
TCL Technology is a multinational company focusing on the semiconductor display and materials industry. The company is supported by its industrial finance and investment business and venture capital investment to accelerate its transformation into a technology and capital-intensive high-tech industrial group. TCL CSOT is a subsidiary of TCL Technology, dedicated to driving greater innovations in semiconductor display. TCL CSOT focuses on the display technologies of mini-LED, micro-LED, and OLED/QLED. The products range from large, small and medium display panels, touch modules, interactive white boards, video walls, automotive displays, and gaming monitors.

SENDING LOVE & PROTECTION TO YOUR VALENTINE
INTRODUCING SUPER STYLISH, DELUXE AND COVETABLE ….HANDiBAC LIMITED EDITION 'LOVE': handibac.com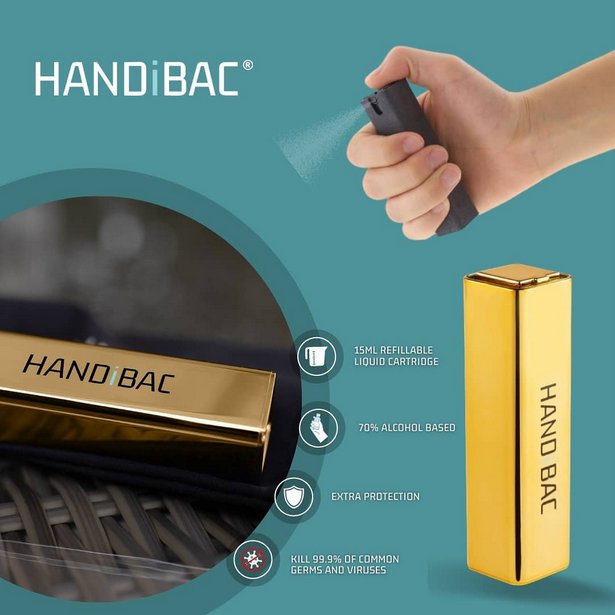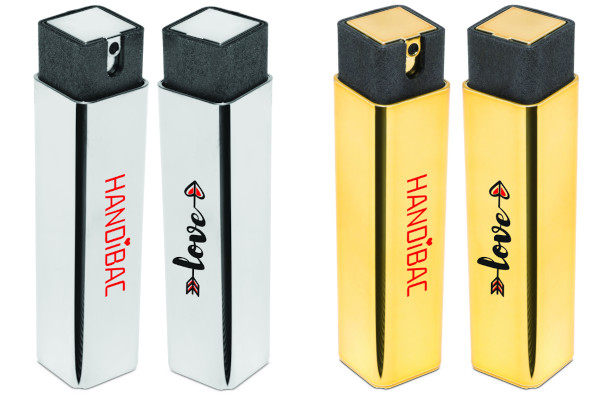 Say I love you and stay safe with NEW HANDiBAC 'LOVE' Fighting against germs & viruses is a 24/7 battle at present, but your hand sanitiser doesn't need to be boring. Now offering a romantic and luxe twist on a 'new normal' basic, HANDiBAC is the must-have super stylish, chic and highly covetable 3-in-1 hand, surface and screen, refillable pocket sanitising spray. The perfect item to keep in your bag or pocket at all times, HANDiBAC 'LOVE' LIMITED EDITION makes a brilliant and highly useful gift for your Valentine too.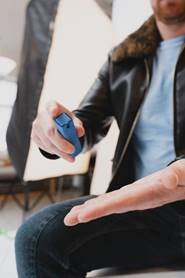 Spelling doom for germs but peace of mind for humans, HANDiBAC 'LOVE' is a virus-busting pocket spray containing a minimum of 70% alcohol plus aloe vera and vitamin E for hydration, promising at least 200 SPRAYS per refillable 15ML liquid cartridge.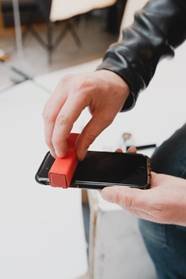 If that's not enough to perk up your mood, for each set you buy on-line, the brand donates one device and a 15ml refill cartridge to NHS staff, School Teachers and health workers as part of HANDiBAC'S ongoing 'ONE-FOR-ONE MISSION'
With stylish silver and gorgeous gold to choose from, the HANDiBAC 3-in-1 pocket sanitising spray is available in three uplifting, mood-enhancing scents with added Aloe Vera and vitamin E to make it gentle enough for even the most sensitive skin and costs £20 for a kit which includes five refills which include the hand and surface spray device with a microfibre covered case and five 15ml refill cartridges, all kits come presented in a microfibre carry pouch.
Choose your scent:
· Vanilla Very Vanilla
· Opulent Pomegranate
· Wild Mint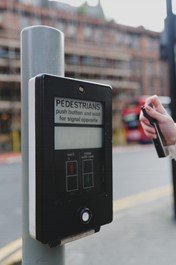 These nifty sprays are powerful enough to kill 99.9% of germs on hands, screens and surfaces with a simple spritz and swipe but they will not damage fragile smartphones, tablets, computer screens or games consoles. No need to throw away the dispenser once empty, because the 15ml liquid cartridges are replaceable or refillable and manufactured from recycled plastic, making this the only sanitising device of its kind in the world.
Clearly the chicest hand sanitiser around, HANDiBAC is compact and can be taken anywhere you go, and the 15ml liquid refill cartridge within the device allows you to carry it onto flights too. So no matter where you are, you can now make your own personal environment safer.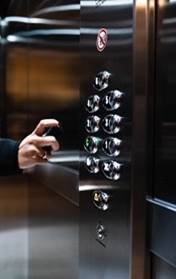 And if you're miles away from each other , HANDiBAC will arrange to send directly to your loved one.
irections & Easy Steps – How to use Handibac step by step
Available from www.handibac.com
Direct shopping link: VALENTINES HANDiBAC 'LOVE' 3-in-1 KIT's – Handibac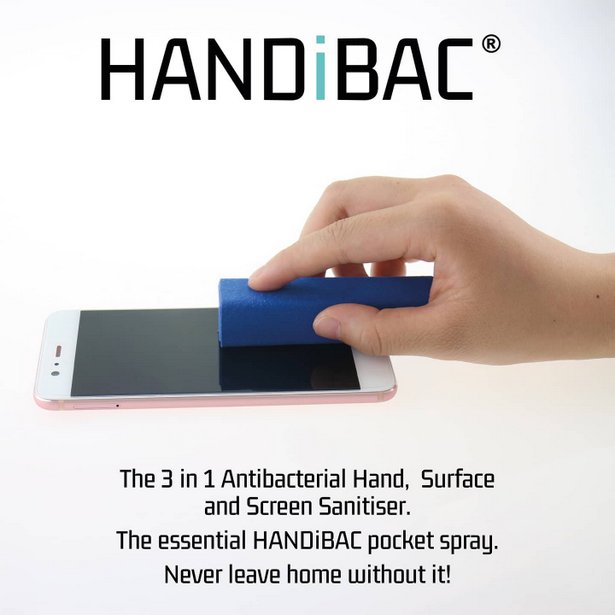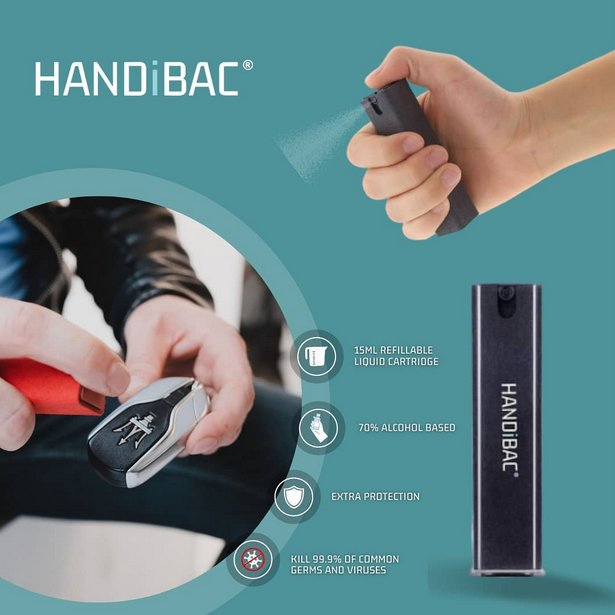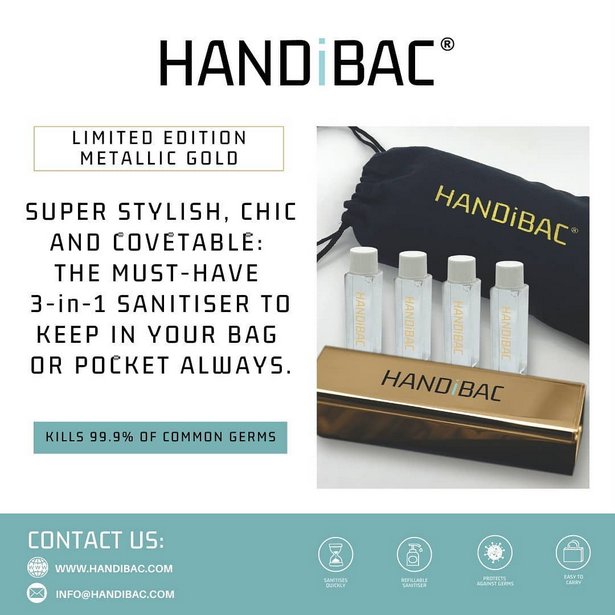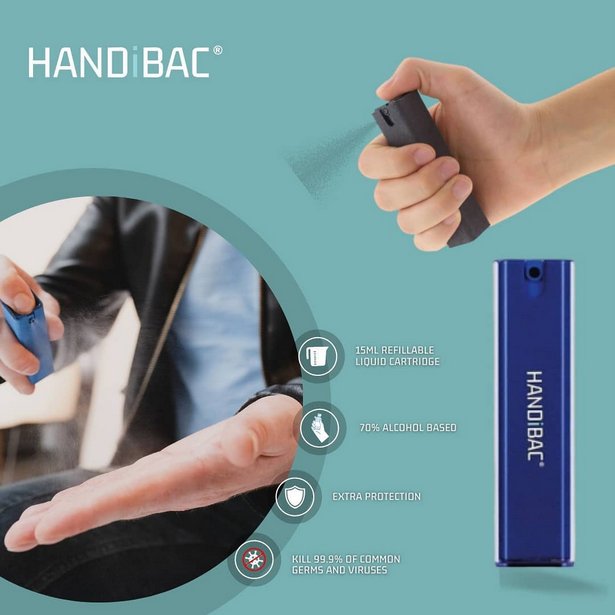 PUT SOME FIZZ INTO VALENTINE'S WITH HATTINGLEY VALLEY'S LIMITED-EDITION ROSÉ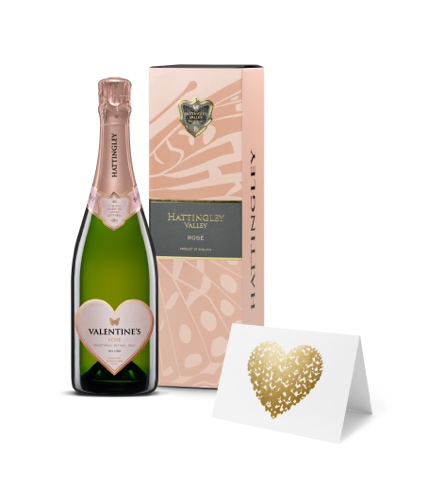 If lockdown means you have to stick with distance makes the heart grow fonder, don't let the romance die and ditch those roses in favour of a bottle of Hattingley Valley's limited-edition sparkling rosé – the perfect gift or the ideal accompaniment to a romantic dinner at home.
Hattingley Valley's brand-new 2017 rosé (£41) – voted best sparkling English rosé at the Champagne & Sparkling Wine World Championship 2020 – with nationwide next-day delivery is presented in an elegant gift box. The specially designed bottle comes with a limited-edition heart shaped label, and for those celebrating à deux at home, there's a blank Valentine's card for your own personal love messages.
Make your gift that extra bit special and add on a wine tour and tasting at Hattingley Valley for an additional £17.50 per person, available to redeem as soon as COVID-19 restrictions allow.
The new sparkling 2017 rosé blends Pinot Noir with Pinot Meunier and Pinot Précoce to create an elegant creamy textured wine with strawberry coulis flavours and fine toasty notes. This newly released versatile wine is perfect as a pre-dinner aperitif, paired with seafood and goes surprisingly well with cheese.
Order online now for next day delivery* from www.hattingleyvalley.com. For free delivery on all orders, sign up to Hattingley Valley's Kings Club – https://hattingleyvalley.com/pages/kings-club.
Issued by Roche Communications on behalf of Hattingley Valley, 11th January 2020
Hattingley Valley
Wield Yard, Lower Wield
Nr Alresford, Hampshire SO24 9AJ
01256 389 188
www.hattingleyvalley.com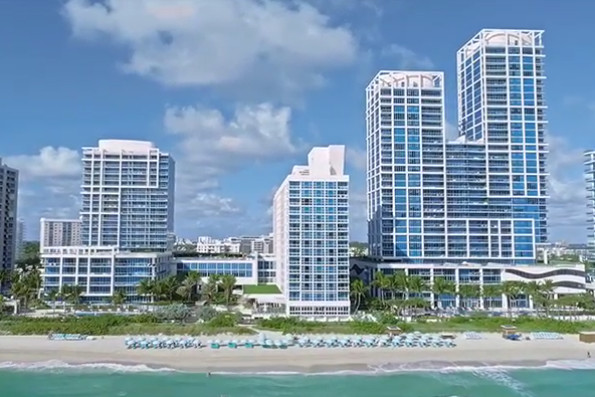 Dining:
Valentine's Day Brunch at The Ritz-Carlton, South Beach: The iconic Sunday brunch at The Ritz-Carlton, South Beach takes a romantic turn on Valentine's Day, with a selection of stations and dishes inspired by coastal Latin America, including a raw bar, gaucho grill featuring rotisserie whole chicken, Argentinian sausage and pork picnic shoulder and a carving station with herb roasted leg of lamb and roasted whole snapper. Other stand out items include breakfast favorites such as chicken and waffles and an omelet station and a chef's selection of decadent desserts. Bottomless brunch cocktails are also available to add a celebratory flare to the experience. Plus, they're offering their signature cocktail, Is This Love, included in the brunch price! $85 per guest.
Valentine's Day Dinner at Fuego y Mar: Join us at Fuego y Mar for a five-course, wine-paired dinner inspired by love. Chef Anthony LePape's menu begins with an amuse-bouche of foie gras terrine, followed by an heirloom and burrata salad, fresh seafood tower for two, surf and turf including Wagyu beef strip loin and vanilla butter-poached lobster. The dining experience ends on a sweet note with house made red velvet cake. Live music will accompany the dinner, which can be enjoyed inside or alfresco on the terrace. $175 per guest includes dinner and wine pairings.
Activities:
Carrillon Miami Wellness Resort is offering couples a For the One You Love spa special. Lovers can book any couple's massage, and for only $99 can add a 25-minute Vibroacoustic Electro Magnetic and Infrared Therapy plus 30-minute Halotherapy + Infrared session. Instead of the usual chocolate and roses, give your significant other something they can enjoy. We can all use a spa day after a crazy 2020!
Cupid Concierge Service: For those planning an unforgettable proposal, The Confidante created the Cupid Concierge Service. This "dedicated-to-all-things-love" assistant will help with every detail of the proposal and fulfill special requests, including hidden videos, decor setup, queuing music, and much more. Starting at $500, the perks include:
Private space for 4 hours – exclusive access to the hotel's ocean view terraces, vintage Crown Room library bar and poolside bungalows and cabanas, perfect for a candlelit, poolside, evening proposal
Service of a Cupid Concierge on the day of proposal
Built in sound – feel free to send your favorite playlist
Bottle of Prosecco
Valet Parking for (2) cars
Reduced rates for overnight stays
Couples can continue the celebration with The Confidante's Romance Box. This pop-up DIY Romance Box, which can be set up in a guestroom or poolside cabana/bungalow, includes heart-shaped cookies, gold and white napkins, disposable gold plates, massage oil, silk eye masks, Prosecco and sweets by Pink Pie and more!
Celebrate Valentine's Day in Lockdown with NEW Gifts from Paxton & Whitfield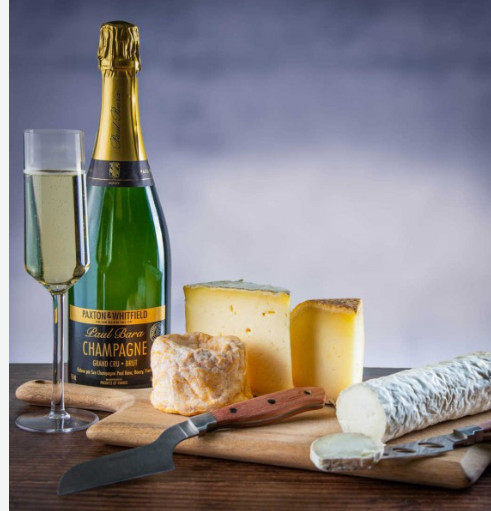 Paxton & Whitfield, the UK's oldest cheesemonger, has some great cheese gifts to celebrate Valentine's Day in lockdown this year. Cheese lovers can choose from the NEW Valentine's Cheese Collection or the Cheese for Fizz selection, both perfect to enjoy with some bubbles. Plus, more Valentine's cheese selections are due to be announced shortly.
All the items are available online at paxtonandwhitfield.co.uk.
NEW Valentine's Cheese Collection (£25.00) – A delightful selection of heart-shaped cheeses with the perfect accompaniments. It contains a Coeur de Neufchâtel PDO* (200g), a Coeur de Pic (120g), a jar of White Fig Confit (120g), a pack of Charcoal Crackers (90g) and a white, ceramic heart shaped dish.
The cheeses:
Coeur de Neufchâtel PDO* (unpasteurised cow's milk, traditional rennet) – Hand-picked for its unique flavour and superb quality, this heart shaped delicious artisan cheese dates back over 1,000 years to 1035 when Hugues I of Gournay gave it to the Abbey of Sigy as a tithe. During the Hundred Years War, legend tells that local girls from Neufchâtel-en-Bray offered the cheese to English soldiers, who thought that the cheese tasted like heaven and that the bloomy white cheeses, shaped like a heart, were angel wings. This makes it the perfect cheese for romantics to enjoy on Valentine's Day. This smooth, creamy artisan cheese is made from unpasteurised cow's milk, in upper Normandy, France, and takes its name from the town where it is made, Neufchâtel. Similar to Camembert in texture and taste, it has a richer flavour with a hint of mushrooms and a soft white velvety rind. It is the oldest cheese to be made in Normandy and since 1977 it has been a protected cheese, being given the Protected Designated Origin (PDO) status.
Coeur de Pic (unpasteurised, traditional rennet) – This heart shaped goat's cheese is bought slightly matured rather than fresh. This allows the rind on the cheese to develop, maturing the cheese from the outside. As the cheese ripens, the flavour changes from milky with hints of citrus to creamy and full flavoured. Le Pic cheese is produced by Le Pic Fromagerie, a family run traditional business set up in the Tarn Valley by a couple over 25 years ago. Over the years, the couple's sons have become interested in the family business and are now both fully involved. Le Pic collect milk daily from six goat producers in the vicinity, all of whose goats graze on the local undergrowth and scrub and have the rich, healthy and varied diet which ensure the best quality of milk.
SOMETHING SPECIAL Cheese for Fizz (£36.00/serves 4 to 6) – Four artisan cheeses, specially selected for a Valentine's celebration to enjoy with Champagne or other traditionally made sparkling wines. Keep it simple and enjoy this artisan cheese selection with a glass (or two!) of bubbles. This cheeseboard selection contains: Berkswell (250g), Langres PDO* (180g), Golden Cross (225g) and Cheshire Appleby (250g).
Valentine's Gifts for Wellness Enthusiasts
With Valentine's Day right around the corner, I would like to introduce you to some great gift ideas that are both meaningful and promote positive well-being.
Wishbeads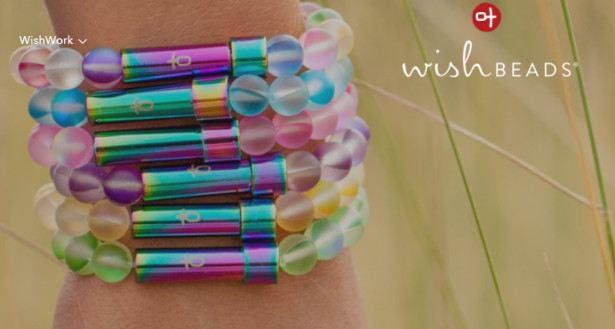 Give the gift of a wish. Wishbeads intention-setting jewelry are beautifully designed pieces made for helping you manifest your dreams and goals. With Wishbeads, you write your intentions down, roll them up, and wear them as daily affirmations and reminders to take action. You can even shop by intention, making the gift all the more thoughtful. Available in both women's and men's styles. Price $48-58
Amäzi
Looking to get something sweet other than chocolate? Amäzi's innovative flavors and unique textures make for delicious and satisfying snacks. The Jackfruit Chews are chewy and sweet – tastes like a grown-up fruit rollup, but are made with just fruit and spices. The Plantain Chips are dried and roasted, never fried, and unlike any you've ever tasted. You can expect a caramelized texture, subtly sweet flav or, hearty crunch, and no greasy residue. Amäzi's products are gluten-free, nut-free, vegan, and paleo certified. Amäzi goes beyond ethical sourcing, supporting sustainable supply chains and creating connection all through the production of their good-for-you snacks. Price "Amäzi Variety Pack" $35.99
Good Pharma
Allow them to Indulge in Higher Being with Good Pharma. From the founders of Mighty Leaf Tea, Good Pharma believes your highest potential comes from the ongoing practice of nourishing the mind, body, senses and soul. Their fresh pour-over coffee & tea infusers hold precisely dosed granules containing herb extracts, functional mushrooms and amino acids, all concentrated for maximum activation and effect. Crafted to aid with functions like energy or focus, digestion or sleep to optimize them for a balanced life. Each infuser is blended with their proprietary Rxtracts™. These alchemized particles infuse vitality through a precisely potent dose of functional mushrooms, adaptogenic plant extracts, and amino acids. Engage the senses in a satisfying, mindful ritual throughout the day with enticing and fresh aromas. Prices vary
Manukora
This raw Mānuka Honey from the remote New Zealand wilderness is a great gift for honey and wellness enthusiasts. The taste of this pure honey is deliciously rich and floral with a warming hint of spice. Manukora MGO 100+ is a pe rfect health booster to culinary creations; toast, sm oothies, warming up with a cup of tea or cooling down with ice-cold lemonade, and much more. This honey is independently certified as MGO 100+, Project Non-GMO verified, Glyphosate residue-free, and Multifloral. Price $19.99
Calm Strips
Give the gift of calm. Whether they are working from home or are on-the-go, we all have moments of anxiety. Calm Strips are sensory adhesives crafted to help soothe anxiety and fidgeting by grounding the user in a calming scene and providing a gentle, but textured, surface as a stimulus. Place Calm Strips on surfaces such as phones and laptops for accessible use and to maintain calm and focus. Price "All The Calm" $24.99
Harney & Sons: The Hemp Division
From parent company Harney & Sons: The Hemp Division's body-relaxing, mood-elevating CBD infusions deliver a cool, calm & delicious experience like no other. Whether they enjoy hot teas, cold refreshers, or oils and bath bombs, The Hemp Division has what they'll need to feel centered and relaxed year-round. Natural, honest & potent products crafted from the roots up. Prices vary
Luxurious homeware from CÔCO GIN
Genius is a form of passion: a single-minded devotion to understanding something greater than ourselves.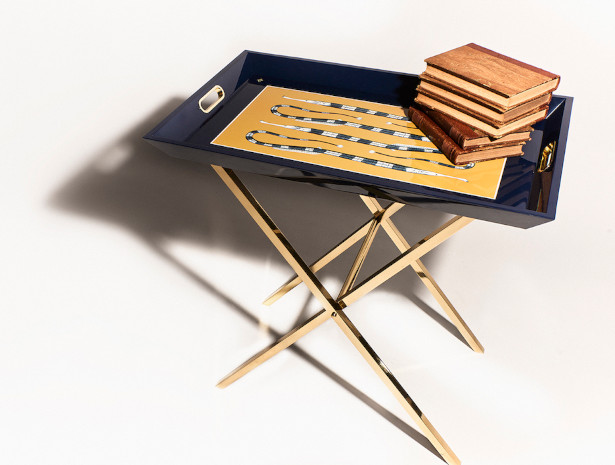 New luxurious home brand CÔCO GIN have launched with a collection featuring four editions of exquisite lacquer butler trays designed to raise the spirits and spike the imagination.
CÔCO GIN butler trays celebrate both ancient artistries and extraordinary characters from history, with a view of offering both inquisitive hosts and generous guests domesticated treasures to give and with which to receive. Hand crafted in Vietnam, a centuries old, 100 day long 32-step process applies two dozen layers of lacquer resin extracted from cashew nut shells before etching, painting, and accenting with metallic leaf.
There are four edition of the trays, each with a unique tale to tell:
Étoile entrances stargazers with a map recalling Tycho Brahe, the Danish Renaissance astronomer who lost his nose duelling over a math problem at a friend's wedding.
Kingmaker is for those who believe the future lies not in our stars but in ourselves—and in peering through the keyholes to glimpse the secrets of power.
Casati, based on Marchesa Luisa Casati, famed for her decadent style and legendary life features, a Venetian maze in which the Marchesa herself famously promenaded her pet cheetahs, naked, through the gin haze of the Jazz Age.
Poison, the dual-edge of gracious living since man first mixed libation, entertains with a lavish display that dares you to name yours.
Each limited edition piece goes through a meticulous process to receive two dozen layers of lacquer, followed by engraving and hand-painted gold leaf. Each tray comes numbered in a limited edition, with a certificate of authenticity and the story behind it. The trays are available to buy through the brand's website and will also be available through Moda Operandi, via a virtual trunk show. CÔCO GIN will also feature at Maison&Objet in January 2021.
CÔCO GIN Creative founder Lucila de La Bédoyère says:
"After many years of travelling, with an obsessive eye for the wonderful and the eccentric, we have pulled together some of the treasures and inspirations we have found – creating our very own cabinet of curiosities. We created CÔCO GIN in this spirit, seeking to offer inquisitive hosts and their guests domesticated items with a story to tell. Bearing heavily on both old and new worlds, our designs complement the home with a touch of the bizarre and forgotten."
de La Bédoyère references a Portuguese word saudade as inspiration for the brand – originally from Brazil, she now lives in Lisbon with her husband and business partner. Saudade is a word for a nostalgic state of intense longing for someone or something that is absent. The inspiration for the brand partly arose from this longing for an ideal world of friends, generosity, abundance and style.
CÔCO GIN will be adding to their collection in Fall 2020 with additional items, including candles, diffusers and porcelain in the luxury home accessories sector. The butler trays are available to buy from www.cocogin.com. All items come with a certificate of authenticity. CÔCO GIN also offer a handmade in Lisbon pure brass stand to elevate the tray. Prices:
Étoile is €1.840,00
Casati and Kingmaker are €1.980,00
Poison retails at €2.120,00.
The handmade pure brass tray retails at €850.
Specification: Size: 71cm X 45cm Materials: MDF Wood, Brass Lacquer Units: 40 (Subject to Change). Shipping additional.
www. cocogin.com Instagram @cocogin_
In response to MËNAJI's popular Valentine's Day Red Tube Gift Set from past years, MËNAJI is bringing it back for the 2021 holiday.
This year's kit will include two successful newly launched products: THE FIX and new formulation of Power Hydrator. Rounding out the set will be MËNAJI's Deep Cleansing Masque and 911 Eye Gel with a Lip Agent as a special bonus that is not included in the price of $99. The entire kit will be shipped in a gift-ready red tube and handsomely packaged with MENAJI paper.
The curated Valentine's Day set pulls together five best sellers that keep men looking groomed and camera-ready. If you are curious about men's skincare, it's not a luxury even though guys are into the gift of quality skincare. MËNAJI provides men daily skincare needs to boost overall skin health. Grooming essentials like THE FIX aid in taming stray hairs, an essential for well-styled modern men.
About MENAJI Worldwide, LLC
For nearly 20 years, MËNAJI has been recognized as the established men's grooming sector leader, offering products specific to a man's needs while investing in research and product testing to create the best formulations a man can use. The company has enjoyed a meteoric rise in its following, coinciding with the social media mentality that a man's self-esteem is improved when looking his best.
Refining the standards men have toward their grooming regiment, MËNAJI is known for developing must-have skincare and cosmetics that top celebrity groomers and makeup artists swear by due to their products' results-driven performance.
"MËNAJI's innovation has been at the forefront of men's grooming for close to twenty years with our products used by top professional makeup artists and stylists for their celebrity clientele. Now, given today's image-driven world, our problem-solving skincare and HD cosmetics are in demand by men who know the importance of healthy skin and looking great 24/7 and our brand is more relevant than ever," says MËNAJI CEO & President Pamela Viglielmo.
INTRODUCING WHISP DRINKS
THE PERFECT ACCOMPLICE TO A BALANCED LIFESTYLE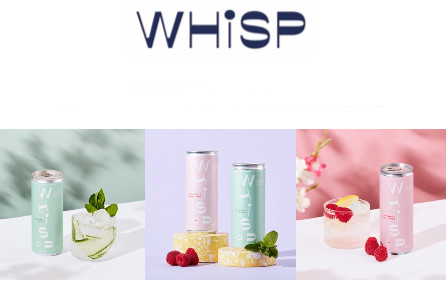 Whilst this might not be the year to try Dry January, what if we told you could still drink, cut the calories and remain hangover-free? Welcome to Whisp – a brand-new refreshing and 100% British hard seltzer (aka alcoholic sparkling water).
Designed for those looking for the perfect balance between health and enjoyment – up for the hang out, not the hangover – Whisp drinks are made from naturally and sustainably sourced British ingredients and are 100% vegan and gluten-free, with no added sugar, sweeteners or preservatives, making them the ideal choice for those looking to drink less and better.
With less than 66 calories per can and low alcohol content (4%), Whisp drinks even contain added milk thistle – the detox hero (hurrah!) – helping to tackle inflammation and supporting a healthy liver.
Available in two refreshing flavours, Whisp Cucumber & Mint combines fresh cucumber and cooling mint in a mouth-watering match – crisp, refreshing and virtuous enough that there is no need to stop after one! With juicy raspberries and hand-picked elderflower, Whisp Raspberry & Elderflower is delightfully and delicately fruity – perfectly balanced to whisp you away!
Enjoy at home or on-the-go (when we can go out out); Whisp can be enjoyed straight from the can (RRP £2.50 each / four for £10) or poured over ice and garnished with either a twirl of cucumber and an aromatic sprig of mint, or a slice of lemon and fresh raspberry – try adding edible flowers for a 'gram-worthy finish.
With a background in the drinks industry and working in bars, both of which involved a lot of partying, founder Harriet Cuming was in search of balance. Whisp allows you to drink in the evenings or enjoy a lunchtime tipple guilt and hangover-free.
Made in the UK, Whisp is plastic free, uses 100% recyclable cans, is plant-based, and climate positive. Designed to maximise experiences, rather than failing to remember them, Whisp is better for you and the planet.
Whisp – the perfect accomplice to a balanced lifestyle.
whispdrinks.co.uk/
F: whispdrinks / I: @whispdrinks
VintageDiamondRing.com. A lovely collection of vintage diamond rings and beautiful diamond pendants for Valentines day.
Women today are more socially conscious and aware of sustainability, environmental impact, and natural alternatives than ever before. It is no surprise, then, that many couples are concerned with choosing an eco-friendly ring or a piece of Valentine's day jewelry, that will show their commitment to the planet even as they make their commitment to each other. Vintage heart necklaces and vintage engagement rings with a heart motif will make a truly great gift for Valentines day.
vintagediamondring.com/pages/vintage-rings
Wines from Sonoma County – Valentine's Guide

What's Valentine's Day without wine – see below from a number of wines that can ship nationwide. Sonoma County VintnersSip From Home program is inclusive of a number of wineries that are offering nation-wide delivery, as well as some with virtual experiences, ranging from virtual happy hours to online cooking classes.
See below for a number of great wines to celebrate this February – whether it's with gal pals on Galentine's Day (Feb 13) or with a partner on February 14. A full listing of the ongoing and upcoming virtual experiences can befound here.
Dutton-Goldfield Winery: The Morelli Lane Zinfandel is a beautiful wine with a great story. The vines are from the late 1800s, and there's less than an acre left of the ancient vineyard. The old vines, combined with the cool climate on the western edge of Russian River Valley, and Dan Goldfield's elegant winemaking style, make this a Zinfandel that will please both fans of bigger reds as well as Pinots. hop.duttongoldfield.com/product/2017-Morelli-Lane-Zinfandel
Ernest Vineyards: This year, there is a 2 & 4 pack of the wineries favorite gifting wines. In the 2 pack there is the '17 Farmer Chardonnay and the '17 Grandfather Pinot Noir, which both perfectly accompany a holiday meal. The coastal influence on the chardonnay gives a great acidity and salinity to the palette and the Grandfather Pinot is one of the spicier pinots with bold structure, and intense aromas of berries, violets, and wild herbs. members.ernestvineyards.com/wines/
Gary Farrell Vineyards & Winery: This winery is in love with the 2014 Rochioli – Allen vineyard wines. Perfectly aged and ready for a special night of celebrating love. shop.garyfarrellwinery.com/?method=products.productDrilldown&productID=5478D3A1-DE2A-00BF-6D08-6DF757E742ED
Korbel Champagne Cellars: Korbel Champagne Cellars thoughtful gift packs are a perfect way to show gratitude when people can't be together. Featuring three unique winery exclusive gift sets; Delightfully Dry, Simply Sweet and Sumptuously Smooth. Featured Price $49.00 & Wine Club $45.00. Order over the phone, in-person or online. 707-824-7676 or korbel.com click the SHOP link.
Kunde Family Winery: The 2016 Zinfandel is grown on the hillsides of the Sonoma Valley and produces a personality packed wine. It is the perfect blend of maturity that still expresses complexity for the season of love. www.kunde.com/product/2016-Zinfandel–Sonoma-Valley?pageID=2D1B23CD-9C79-BABC-9956-82776370E96F&sortBy=DisplayOrder&maxRows=28&
Martinelli Winery: Zinfandel is a favorite wine to gift, it is food friendly and has family history, as it is California's heritage grape. store.martinelliwinery.com/product/2018-Zinfandel-Giuseppe—Luisa-750ml?productListName=Wine%20Shop&position=15
Merry Edwards Winery: Gifting the Charles Li Pinot Noir is a unique choice as it was only produced once and has a beautiful story of family at the heart of the bottle. For those that are collectors this one is a must. www.merryedwards.com/xe/xe.asp?page=viewitem&p=17cl7x&cat=gifts%2Dand%2Dspecial%2Dreleases
Schug Winery: Axel Schug recommends the Estate Pinot Noir, bottles of which his adult children have from the years they were born: "Today, when I see my own son and daughter enjoying a wine their grandfather made to commemorate their birth year, I realize being a part of a winemaking family offers a degree of perspective and grounding that I can't imagine experiencing any other way." schugwinery.com/shop/redwines/
Seghesio Family Vineyards: When you don't know what to give to a friend or lover, Sonoma Zinfandel and Sonoma Chardonnay is ideal. Seghesio is a trusted brand with a rich history in Sonoma County, and these wines are balanced and sophisticated while delivering on affordability. www.seghesio.com/wine/sonoma-county-duo/
Anne-Marie's Creations is a home-grown business that grew out of a hobby.
Anne-Marie Emanuelli has been creating knitted and crocheted headbands and earwarmers for several years, ever since a colleague bought her one and Anne-Marie fell in love with the option of wearing headbands instead of hats. Her headband & ear warmers are versatile and elegant.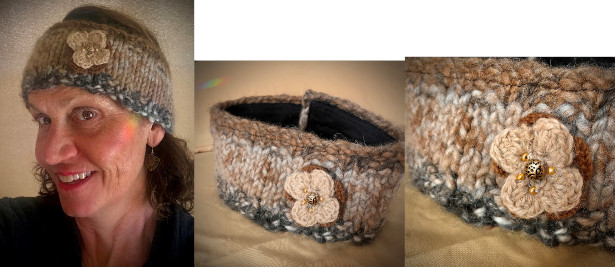 On a crisp fall day, they warm up the head and ears just enough. On colder winter days, they are perfect for an outdoor walk or jog followed by a stop at the coffee shop. It's amazing how warm they keep the head and ears despite leaving the top of the head open.
An added benefit is that wearing these headbands does not flatten out a hairstyle. Some women say they do not like to wear hats because it messes up their hair. Well, these headbands are an excellent compromise between warmth and style.
They are hand-made from 100% locally-grown alpaca yarn from Phi Beta Paca. The farm is just down the road and Anne-Marie visits regularly to get a cuteness inspiration. This alpaca yarn is extremely soft and doesn't scratch the skin. Even a wool-sensitive person can wear alpaca yarn. Anne-Marie's Creations headbands are lined in fleece to add comfort and moisture wicking. Embellishments are unique to each headband and the example features a crocheted flower motif and beaded accents. The example is for a 21-inch head plus a hook & eye closure to make it slightly adjustable. The headbands can be custom-made to fit your sweetheart. Allow 2 weeks for custom creation and shipping.
The example is ready to ship. Cost: $65.99 including First Class USPO shipping to 48 contiguous states.
This and more headbands can be viewed on the Etsy shop AnneMarieKnitCrochet.
Poetic Justice: Lessons of love, life & relationships Justice is nota typical book designed for reading from beginning to end but as individual pages that beckon your soul at a particular moment in time. This book encourages readers to express themselves, whether inspired by music, dance, painting or prose, expressyourself. Everyone has a story someone in the world needs to hear . . . for inspiration, insight or to know they're not alone. I hope this book inspires more prose, love letters and stories to be told.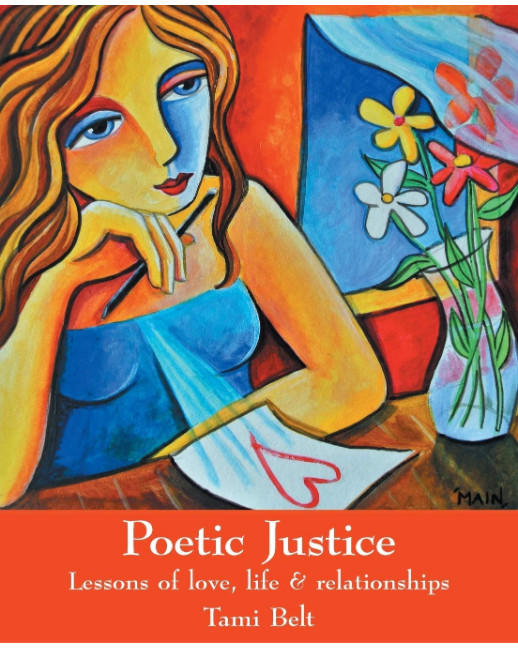 This book is available at Available at BalboaPress
www.balboapress.com/en/bookstore/bookdetails/657122-Poetic-Justice
and on Amazon
www.amazon.com/Poetic-Justice-Lessons-love-relationships/dp/150432708X/ref=sr_1_1?ie=UTF8&qid=1505418063&sr=8-1&keywords=Tami+Belt
ArrangingBox.com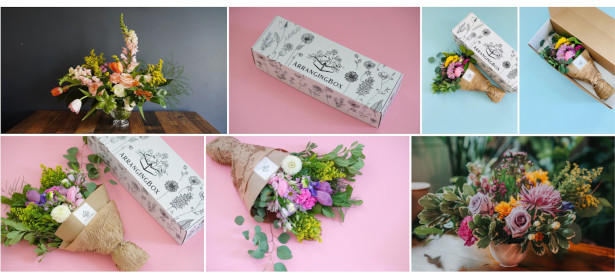 Other than traditional flower bouquets, a flower arrangement kit by Arranging Box delivered directly to the doorsteps for an unforgettable experience and a quality time to enjoy at home. Perfect valentine's day experience gift for her. It's also perfect for making a beautiful centerpiece as many of us will have valentine's day dinner at home this year.
ArrangingBox is a women-owned start-up company offering flower arrangement kits of curated fresh flower ingredients and reusable design tools delivered to your doorsteps, with step-by-step tutorials to follow for an unforgettable flower arranging experience. ArranginBox believes flower arranging is for everyone.
arrangingbox.com
SpiritDog Training
An online dog training resource
(spiritdogtraining.com/online-dog-training/)

Given we are spending so much time at homethese days, a great gift to consider for a pet lover in your life is an onlinedog training subscription or courses, that will not only help deepen the connection you and yourValentine have with your pet, but also offers the opportunity for couples tolearn new skills and grow together. This is a great option for some of your more sporty or athletic readers.
Check their Training Academy subscription options here: academy.spiritdogtraining.com/
They also have more specific bundled training options like our Perfect Dog Obedience Bundle foundhere: spiritdogtraining.com/perfect-dog-obedience-bundle/for $37 USD that will help build the foundational skills (from sit, stay anddown to loose leash walking) that you and your pet will value for a lifetime or our Perfect Focus Bundle found here: piritdogtraining.com/perfect-focus-bundle/for $99 USD that provides guidance and solutions to the common focus issues weface with our canine companions like reactivity and over arousal.
SpiritDog Training
https://spiritdogtraining.com/online-dog-training/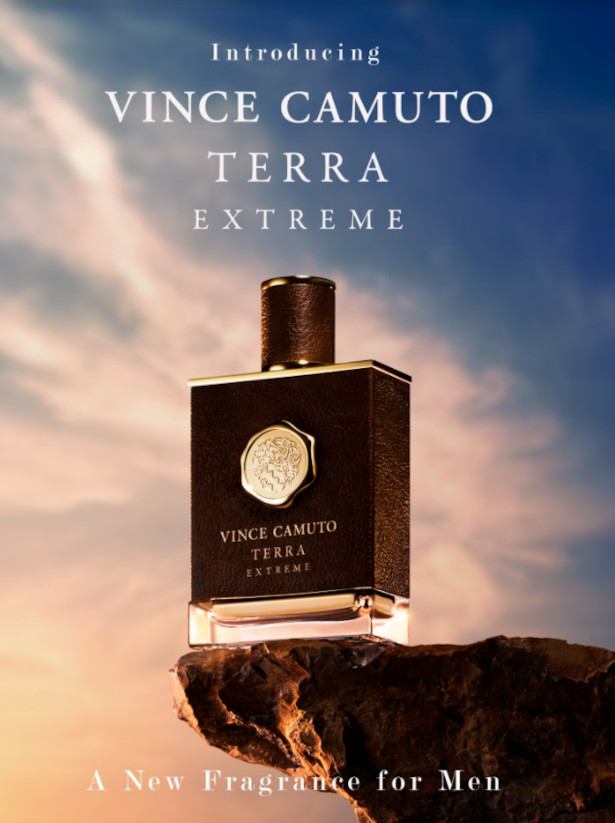 **NEW** Vince Camuto (Women's)
illuminare intensa
THE SCENT
Illuminare Intensa's rich floriental composition conveys a quiet confidence and sensuality that blooms from within. Mysterious black currant and opulent midnight orchid blend with warm pink pepper and juicy damson plum notes, creating an unexpected yet undeniably captivating aura around its wearer. Sensually radiant, this aroma features a heart full of petals pulsating with a bold long-lasting scent, which is richly feminine and deliciously intense.
Price: 3.4 FL. OZ. / 100 mL Eau de Parfum Spray – $98 USD
Where To Buy: VinceCamuto.com
Vince Camuto (Women's)
brilliante
Screen Shot 2020-12-21 at 1.57.04 PM.png
THE SCENT
Brilliantes' scent story is a unique mix of jasmine sambac, fresh freesia, refreshing pear and cashmere woods, which create an intoxicating and memorable scent. Sweetly seductive, this delightful white floral fragrance is reimagined with a refreshing and effervescent appeal.
Price: 3.4 FL. OZ. / 100 mL Eau de Parfum Spray – $90 USD
Where To Buy: Macy's / VinceCamuto.com
Vince Camuto (Men's)
Terra Extreme
Screen Shot 2020-12-21 at 1.59.05 PM.png
THE SCENT
The intoxicating aroma of luscious Tonka beans is amplified — enhancing the creamy vanilla note, while the unexpected addition of an exclusive aged, brown rum accord makes this daring scent, not only sought-after but extraordinary. Diverting from a traditional Eau de Toilette, the Eau de Parfum delivers on its promise to transition seamlessly from day to night — ideal for the uncompromising man.
PRICE:
Eau de Parfum, 3.4 fl oz. / 100mL – $90 USD
AVAILABLE:
Macys.com
VinceCamuto.com
Matching His & Her Japanese Style Jinbei Pajamas
japanoscope.com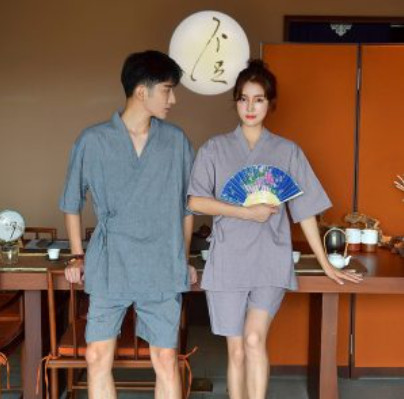 There is a long history of people in Europe wearing Kimonos. Lesser known are a subset of Kimono called Jinbei. One great thing about them is that they have a uni-sex pattern, meaning they are great for matching up in a his & her combo that is pretty cute for Valentine's Day.
Another great thing about Jinbei is that they pass both as pajamas and as casual wear that can be worn outside the house.
So what are Jinbei? They are light cotton or hemp material top and bottom Japanese Kimono that are made to be airy by including hatched gaps along the stitching. In Japan, you sometimes see people wearing these at festivals, or around hot springs. A common pattern goes: relax in hot-bath, put Jinbei on for the evening, then wear them straight to bed.These garments are designed to be super cool for hot summer nights, loose fitting and comfy.
Japanoscope
Proper Wild
properwild.com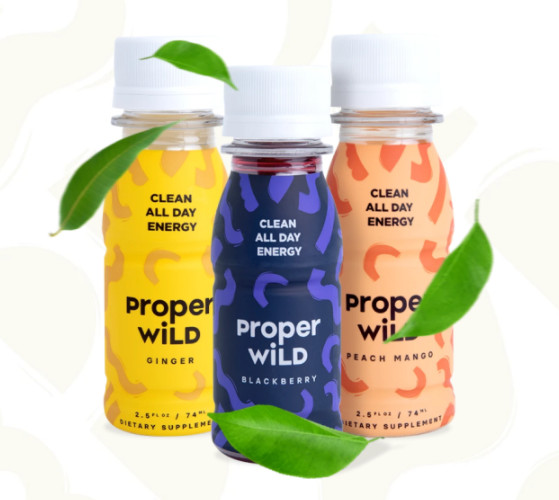 Nothing says "I love you forever" like supporting your partner's long-term health and wellness. Proper Wild's plant-based energy shots are a vegan, fruit-based alternative to coffee and energy drinks. Our energy shots are packed with Organic Caffeine from Green Tea, L-Theanine, and natural juices as a preservative-free substitute for your partner's go-to Starbucks order. These energy shots will leave you with sustained energy for hours without having to worry about the jitters or crash, thanks to having 23x more L-Theanine than a cup of green tea!
Proper Wild is a powerful, plant-based energy shot, that cares about your health. Designed to boost your energy, focus, and productivity, putting you into the ideal mental state to maximize your day. No preservatives, no artificial sweeteners, no B.S. Just a natural tasting energy shot, with clean ingredients that work.
properwild.com
Daily Dose Miracle Moisture Leave-In Conditioner
www.dailydoseme.com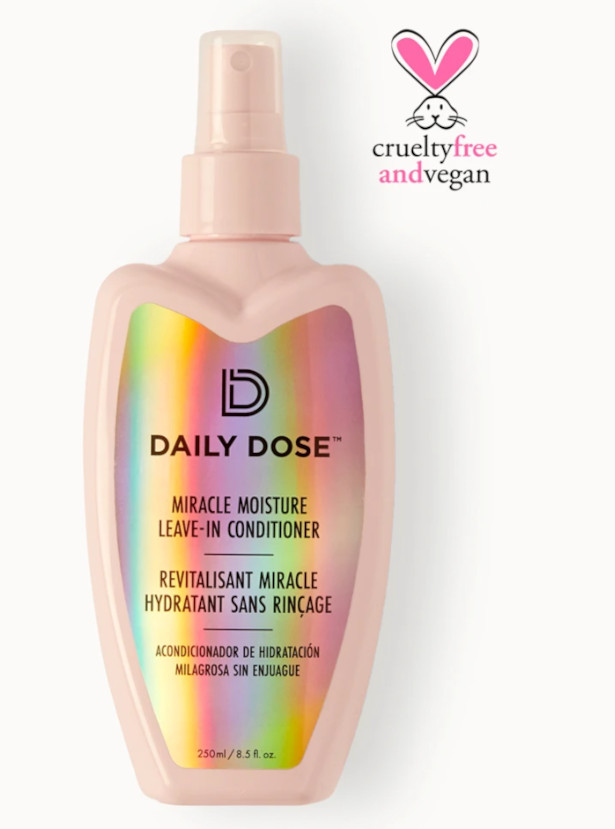 This miracle leave-in conditioner makes hair manageable, instantly detangles, adds moisture, eliminates frizz, protects color, repairs and strengthens with just a couple of spritz from our easy to use one-hand pump sprayer. Combat frizz while also protecting your locks from harsh UV rays. You'll save time getting ready while giving your hair the love it needs.
Works on all hair conditions: natural, fine, frizzy, dry, fine curly, oily, greasy, thick coarse, coarse, low, normal and high porosity hair.
Works on all hair types: straight, wavy, curly, and kinky/coily hair.
Cruelty free and vegan. Free of Parabens, SLES and SLS Sulfates, Petrolatum, Phthalates, Gluten, Iron Oxides, Lead, Mineral Oil, Synthetic Colors, Nut Ingredients, and Palm Oil.
Available at Amazon in full size $17.99 (8.5 oz) and travel size $6.99 (2 oz)
Studio L Jewelry, launched by Jewelry Connoisseur and Entrepreneur Liora Elhanani, delivers elegant light-weight handmade pieces inspired by the essence of The Holy Land, a sacred area between the Jordan River and the Mediterranean Sea in the modern State of Israel and surrounding landmarks, representing longevity, valiantness, and grace.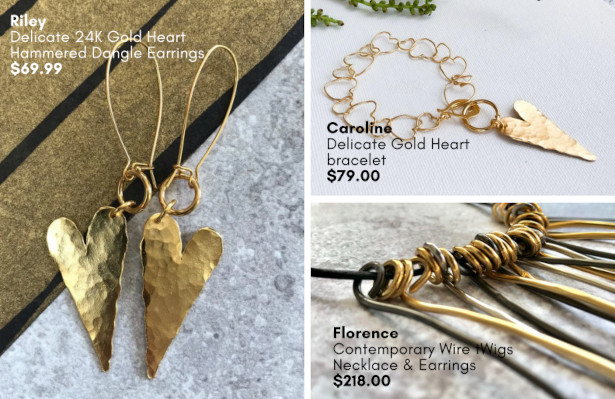 It is the perfect gift for that special woman in your life! Please visit our website www.studioljewelry.com for more information.
Butter of Europe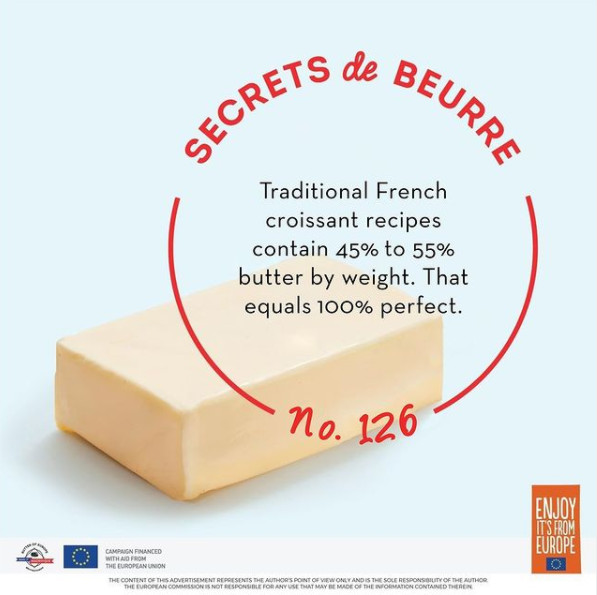 What better than to spend Valentine's day at home baking some festive treats, with the best of butters! Butter of Europe will make all of your holiday treats taste even better!
Top your pancakes with Vanilla Maple Butter, let Garlic Chive Butter melt over a seared steak. The opportunities are endless and delicious, savory, and sweet – and perfect to spice up a stay-at-home Valentine's day dinner!
www.instagram.com/butterofeurope/
Lolea
Lolea's N1 (red sangria) and N2 (white sangria) are pushed as "The Perfect Pair" during the Valentine's Day season.
The product is 100% natural, vegan and gluten free! Each bottle contains in-house crafted premium wine infused with the highest quality botanicals and spices, creating a refreshing and exciting ready-to-serve drink — Perfect to enjoy this Valentine's Day!
Also, they make the perfect gift as no style or size knowledge is needed!
www.lolea.com
@lolea_USA
Sagrada Glassware by Cornet Barcelona – A beautiful selection of glassware inspired by the timeless beauty of the stained-glass windows of the Sagrada Familia Basilica in Barcelona, Spain.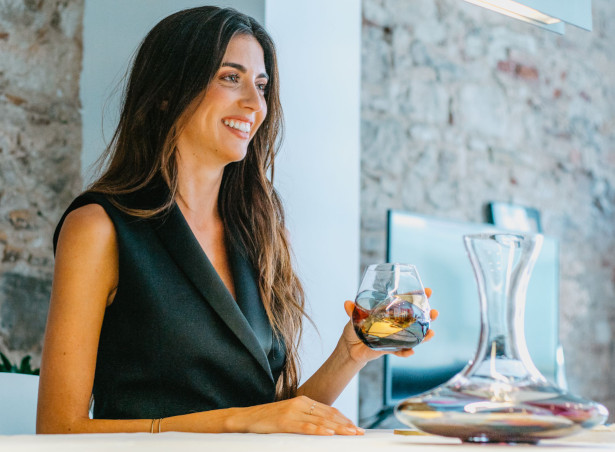 The luxurious and finest hand-crafted, hand-painted collection of glassware with a mesmerizing kaleidoscope of rich colors from Cornet Barcelona. Each Cornet Barcelona piece is masterfully shaped and mouth-blown by seasoned artists of the craft using traditional methods. After being crafted to the ideal shape, each luxury wine glass is painstakingly hand-painted by artists with more than 60 years of combined experience and unparalleled attention to detail. The end result is a one-of-a-kind piece of art that adds "picture-perfect" sophistication and beauty to any conversation.
Experience the divine beauty of a stunning architectural wonder with Cornet Barcelona's handcrafted, one-of-a-kind Sagrada stemless wine glasses, the 'flagship' product in their collection. Priced at $26 per unit or $52 for a set of 2 glasses. Also available as a set of four, six, 12, and 24 glasses at www.cornetbarcelona.com.
These wine glasses would make a great gift for any occasion.
The Prickly Pear
The Prickly Pear gifts for Valentine's Day gifts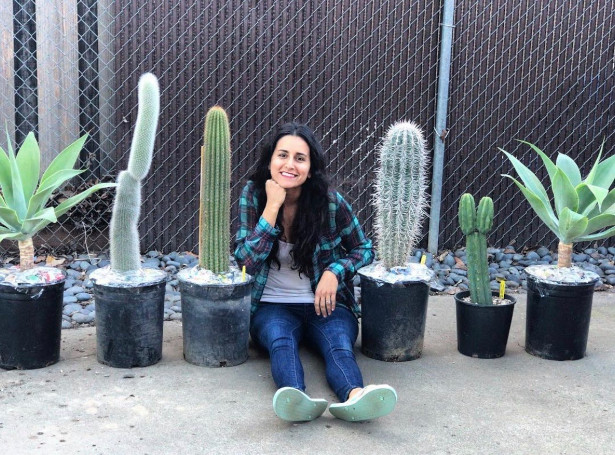 Cacti and succulents located in Sacramento, California grown into a multifaceted business including venue services and skincare called PPbody! So far, we have 4 oils that are cactus seed oil based: Queen of the Night (night oil focused on dark spots and redness) , Morning Majesty (Morning oil used to clarify, protect, and refresh your skin) , The Royal Mane (hair oil used to revitalize dead and damaged ends), and Be Gone Carry On ( a focus oil used as spot treatments on problem areas). All of our products are made from sustainably sourced ingredients and caters to everyone skin care needs and is a perfect gift for your significant other.
We also provide cacti and succulent arrangement pots that can be sent directly to your significant other!
Check us out on our social media as well!
Check our social media out as well
www.instagram.com/ppbody.co/
www.instagram.com/the.prickly.pear/
www.facebook.com/thepricklypearshop/
www.yelp.com/biz/the-prickly-pear-sacramento
Valentine Gift ideas for your man
By Dawn DePhillips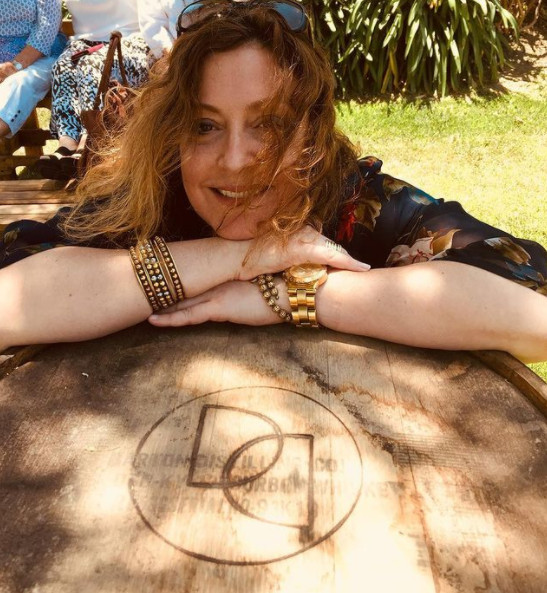 Whether he is a millennial tech geek gadget guru,culinary genius, sports guy or just the guy who happens to have everything, buyinga gift for your guy can be difficult. You can't go wrong when you choose a giftby personality and hobby, and by knowing what your guy likes or needs will lethim know how much you care. Majority ofthe men I have dated were sports guys, and surprising them with Super Bowl or WorldSeries tickets were always a big hit. Ifeel that men appreciate the simple gestures and feel cared for when you arethinking about them and do thoughtful things. So, if you need some ideas for a birthday or the holidays that will becoming up, below are some gift ideas for your guy.
Throw him a surprise party and get his old high schoolfriends and other friends he has not seen in a while to show up and turn it upon his special day. If you can't geteveryone together, you can do a group video message by contacting all his friends and familymembers to record a small video. Yourguy will be surprised to see all of the closest people in his life all on avideo together.
A home cooked meal is simple and will make your guy feelcared for when you are taking the time to cook his favorite dish. Make a date night at home he will neverforget, and take care of every detail.
Take him shopping and show him how to dress and lookgreat. Not all, but most guys are notpaying attention to style trends and do not know how to match their clothesup. They will end up having a wardrobethat looks great on them and they will look hot for you.
Put together a coupon book…sex is one way to spend timewith your guy and make fun sexy memories together. Be creative like putting together I.O.U. sexcoupons. I can guarantee he will bewanting to redeem them!
Take him to one of his favorite sporting events, or buythe tickets and give him a night out with one of his buddies. You can alsosearch for something rare and unique like signed memorabilia from his favoriteathlete or his favorite team.
Sign him up for a beer, wine or scotch of the monthclub. Their favorite one will getdelivered to their doorstep once a month, and they get to try all differentvarieties and become the bestat-home bartender.
Go away together…find an affordable vacation to a placeyou both have been wanting to visit and go. You will have the memory of an amazing vacation place that you spentquality time together at.
I recently found a great website that makes it easy toget a gift for your guy – check it out here at http://www.mancrates.com/gifts-for-men. They say 'no' to ugly neckties, cologne samplersand executive trinkets. They don't save wrapping paper, they don't do ribbons.They are Man Crates, and deliver awesome gifts for men. Check them out to find a great gift idea foryour guy.
They say it is the thought that counts, but when you putsome thought and consideration and have taken the time to think about your guyand their personal interests, then it is from the heart and your guy will lovethat you did this all for him to make him feel special.
ABOUT DAWN
I live and work in NewYork and have been working for the founder of a data analytics firm for thepast 20 plus years. Wearing many hats over those years has helped me tounderstand what makes a business run and succeed. Since the age of twenty, Istarted working in New York City for Fortune 500 Companies. You can check outmy articles that were posted on Thought Catalog https://thoughtcatalog.com/dawn-dephillips/
ON THE WEB
Instagram – www.instagram.com/dephid
"I am a writer/creator and one of the many adult men who has jumped back on the revitalized trading cards bandwagon. I recently started turning my old baseball cards into kitschy, nostalgic handmade greeting cards and opened an Etsy shop. I've got a few Valentine's Day cards "for him" "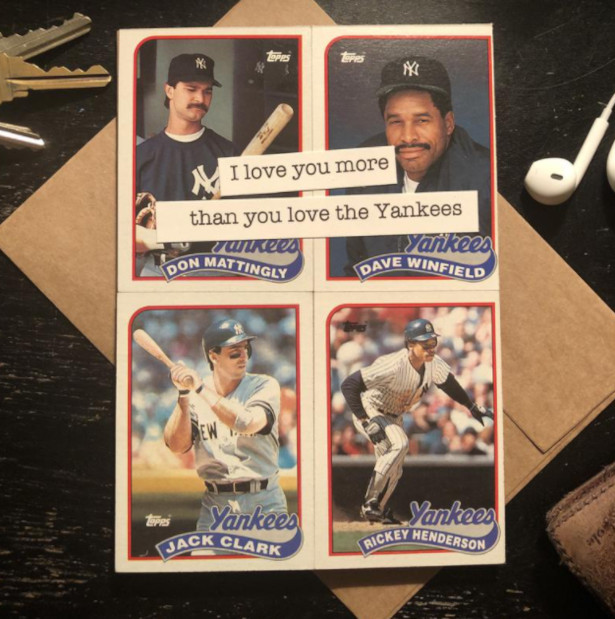 "I love you more than you love the Yankees" Valentine's Day card
"Sorry, but they were all out of Valentine's Day undies… So I got you these Red Sox."
"Our love is like a 1980s baseball mullet…"
>>>>>> www.etsy.com/uk/shop/MattyWax?ref=simple-shop-header-name&listing_id=937165773
SplayTray
www.splaytray.com
Perfect Valentine's Day Gift – a SplayTray!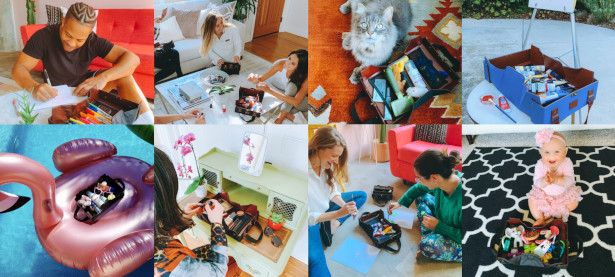 An innovative new product that has recently gone viral on Tik Tok.
SplayTray is a bag that opens into a tray to easily find what you need. Most people use it for makeup or toiletries but it can be used whenever you want to avoid digging to find those tiny items hiding at the bottom.
Customers have called it "revolutionary" and a "travel lifesaver", with one user saying "the bag to tray function is truly incredible. It lays out flat even on the tiniest corner of a sink and makes finding those little eye pencils or brushes a breeze. When I'm all done, converting it back to the bag is effortless and allows for tidy storage."
This is the perfect gift for Valentine's Day!
www.splaytray.com
WellWallah, an intelligent wellness company
www.wellwallah.com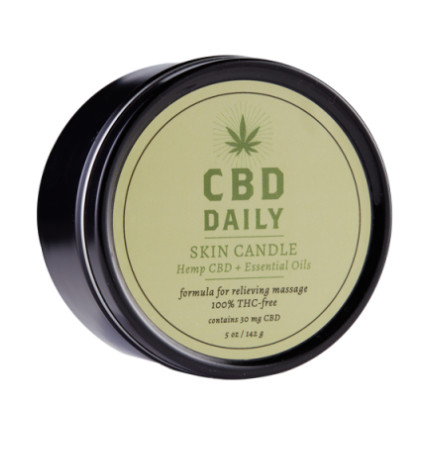 Valentine's Day during COVID looks different than usual – instead of the typical going out for dinner, my mind is going to a night in, maybe with a bottle of wine, some candles, and end the night with a massage. You can't have a great massage without massage oil or lotion. I would like to submit two products for your guide, our CBD Daily 3-n-1 Skin Candle, and our CBD Daily Lavendar Intensive Cream.
Maverick Helicopters, perfect to partake in with a special thrill-seeking someone
Neon & Nature Flights
Fly over breathtaking Red Rock Canyon and the "Entertainment Capital of the World" with Maverick Helicopters brand-new sightseeing experiences, Neon & Nature and Neon & Nature Sunset. Couples will enjoy scenic bird's-eye views of Red Rock Canyon's fiery sandstone cliffs as they descend to a private vista with picturesque views of the Las Vegas Strip, Las Vegas Valley and beautiful natural scenery. From this panoramic overlook 2,900 feet over the city, partners will enjoy a 30-minute landing with a champagne toast. The adventure concludes with a breathtaking flight over iconic landmarks such as Bellagio, Caesars Palace, Luxor, T-Mobile Arena and the new home of the Las Vegas Raiders, Allegiant Stadium. The Neon & Nature Sunset flight allows passengers to experience all the features of Neon & Nature with extended landing time to enjoy magic hour at the secluded viewpoint for a truly unforgettable experience. Couples will return after sunset as the Strip shines bright and the city comes to life. Neon & Nature flights start at $219 per person and Neon & Nature Sunset flights start at $249 per person. An introductory special offer for $20 off daytime flights is available through February 28, 2021. For additional information or to book a reservation, visit www.FlyMaverick.com.
Hi-res images can be downloaded here.
Savory Bites & Neon Lights
Zoom from first-class to head of the class in this extravagant experience of a lifetime, in which couples are whisked inside four of Vegas' most exclusive restaurants for tantalizing treats before boarding a helicopter to take in a breathtaking bird's eye view of the city's unparalleled glittery glamour. This extraordinary evening begins as couples are escorted past lines directly to a VIP table at four renowned restaurants that are the hottest ticket in town. They sit back and enjoy 3-4 signature dishes at each establishment, as the expert guide provides insider stories and invaluable tips about the entertainment capital of the world. Next, a luxurious, custom limo coach will ferry partners to Maverick Helicopters, where you'll indulge in a romantic champagne toast before boarding an ECO-Star helicopter. The 12-15-minute flight will soar above both east and west ends of the Strip, providing a heart-stopping view of iconic landmarks, historic downtown and so much more. Tickets to indulge in this unforgettable experience start at $299 per person and can be purchased here.
Hi-res images can be downloadedhere.
Wind Dancer Flight
The spectacular Wind Dancer flight offers a VIP-level adventure with magnificent views of Las Vegas and a remarkable Grand Canyon landing, perfect for couples looking to revel in an unforgettable experience. The iconic flight offers unsurpassed views of the Hoover Dam, Lake Mead, Temple Rock and Fortification Hill as you head to the Grand Canyon. Couples will descend 3,500 feet into the Grand Canyon and land at a private site on Hualapai Indian Territory where champagne, beverages and a gourmet snack box are served. Partners will gaze across the Bowl of Fire's stunning red rock formations as they fly back out of the Grand Canyon. The adventure concludes with a breathtaking flight over downtown Las Vegas and the Las Vegas Strip. Couples can purchase the Wind Dancer flight at www.FlyMaverick.com for just $469 per person.
Hi-res images can be downloaded here.
L❤️VE Desk Mats – For style obsessed lovers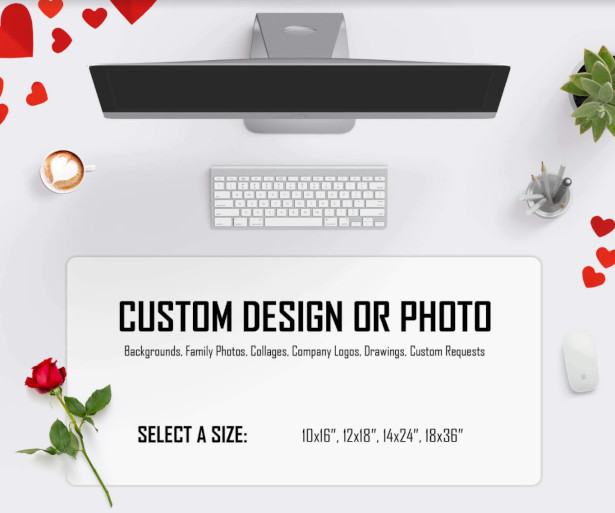 Here's the perfect Valentine's Day gift for the style and organized obsessed. Love Desk Mats is the perfect mate to spice up any workspace. Like an oversized mouse pad but so much better! Love Desk Mats protect desks from dust and scratches, keep your desk space clear and organized, and will add some super style to your home office.
Bold and beautiful, the mats super soft, easy to clean, and made with 1/8″ thick non-skid natural rubber backing. Create your own design with your favorite photo ($19.99-$44.99).
www.lovedeskmats.com
Send Some Love
What the world needs now is Love.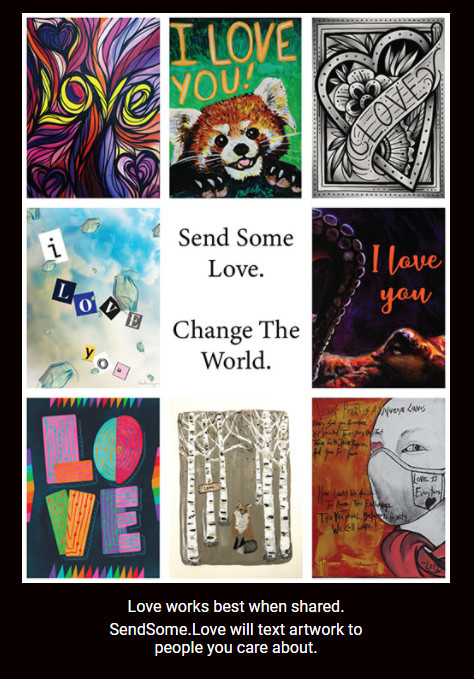 After the year we have had it seems everyone could use a little love. For a tiny fee, SendSome.Love (www.sendsome.love) will randomly send links of love-themed artwork via text over multiple weeks to the people you love anywhere in the world. Nothing mushy, just love.
Dan Stocke and Justin Peck from Duluth, MN created SendSome.Love out of the desire to remind everyone that there is Love in this world. That it is powerful, that there is more of it than you realize, and that giving it and receiving it can have a dramatic impact on all of us.
Sendsome.love has commissioned 2 pieces of art each from 10 artists. These 20 pieces of art are sent randomly to recipients. No one will get the same art twice. Also, a portion of all proceeds will be shared with the artists. So, not only are you sending some love to the people you love, but you're sending some love to some artists who sure could use it right now.
For $1 you can send some love to someone two weeks in a row. For $2 you can send some love to someone once a week for 5 weeks. For $4 you can send some love to someone once a week for 12 weeks. The texts can be sent anywhere in the world (you just need their phone number).
It is a simple act to say I Love You, but the repercussions are glorious. Send some love. Change the world. ❤
www.sendsome.love
Amber Burns – Love.jpg
(This painting is by Amber Burns, just one example of the amazing SendSome.Love art.)
Dr. Laura Louis, Licensed Psychologist
Atlanta Couple Therapy
atlantacoupletherapy.com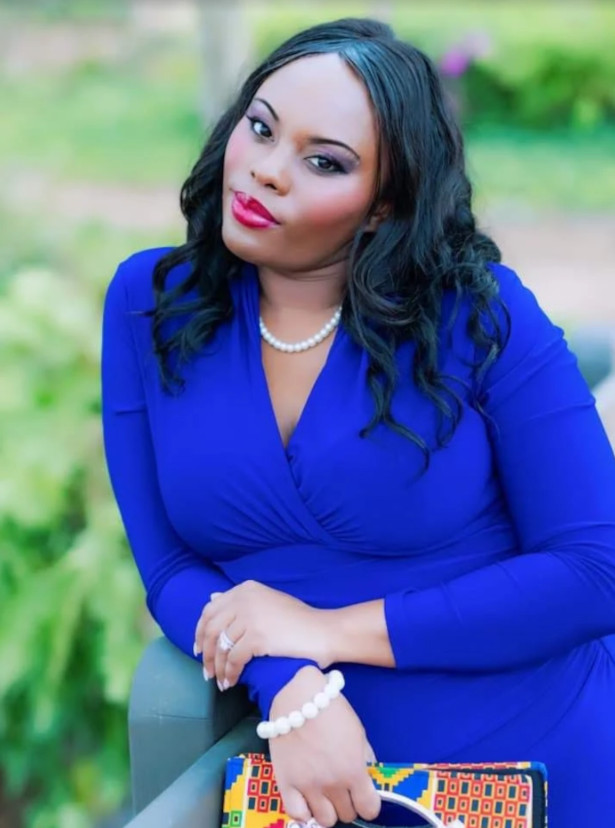 As a licensed psychologist and the owner of Atlanta Couple Therapy, here are my thoughts:
"Be thoughtful in the way you express your love. In the book, The 5 Love Languages by Gary Chapman, he talks about how we all experience love in different ways. It's important to take into account what your partner's love language is in order for you to make them feel fully appreciated and loved.
The 5 Love Languages and ways to show appreciation are:
Physical Touch – giving a loving massage, rubbing their feet, sexual intimacy
Gifts – a thoughtful gift (i.e. favorite chocolate, jewelry, something that reminds you of them)
Acts of Service – cooking them a nice meal, doing extra chores around the house
Quality Time – planning a special date, putting your phone away and giving them your undivided attention
Words of Affirmation – writing a heartfelt letter describing all of the things you love about your partner
Purposely show love to your partner in a way that means the most to them."
Brian Conghalie, founder of myopencountry.com, is an avid hiker, backpacker, and enjoyeverything related to outdoor adventures.
www.myopencountry.com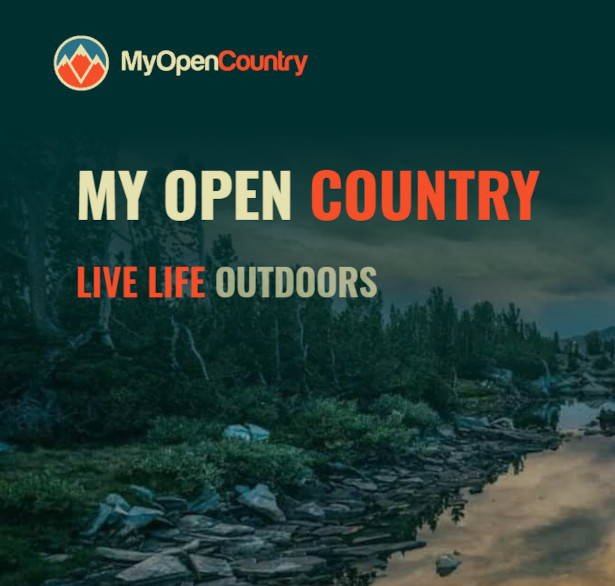 "This year's Valentine's Day gift should be different, In my opinion, instead of buying pricey flowers that probably will die in a couple of days, why not give the gift of real romance? Spend a magical night under the stars and make a lifetime memories instead.
Every camper knows that there's no better way to spend date night than snuggled up under the stars.Not only do the fresh night air and the dark, sparkling sky lend themselves to romance, but camping also allows us to spend time away from life's never-ending distractions and enjoy the presence of the ones we love.
Escape to the mountains and visit Maroon Bells,one of the most famous settings in the whole of Colorado.
For mountain lovers, nothing is more romantic than time spent in a beautiful landscape. Exceptional mountain views and a fun and funky little town perfect for exploring hand in hand with the one you love. Three campsites sit right below the mountain, all of which offer direct access to this beautiful wilderness environment, including stunning Maroon Lake. There is no room for RVs here, but backpackers and car campers will find ample space. Check out Silver Queen, Silver Bar, or Silver Bell campsite and choose your preferred location."
Give the gift of human connection this valentine's day
Fondfolio helps you create a one of a kind book to honour a special person by collecting thoughtful words and stories from everyone they care about — a meaningful, memorable gift for couples, galentines and other loved ones.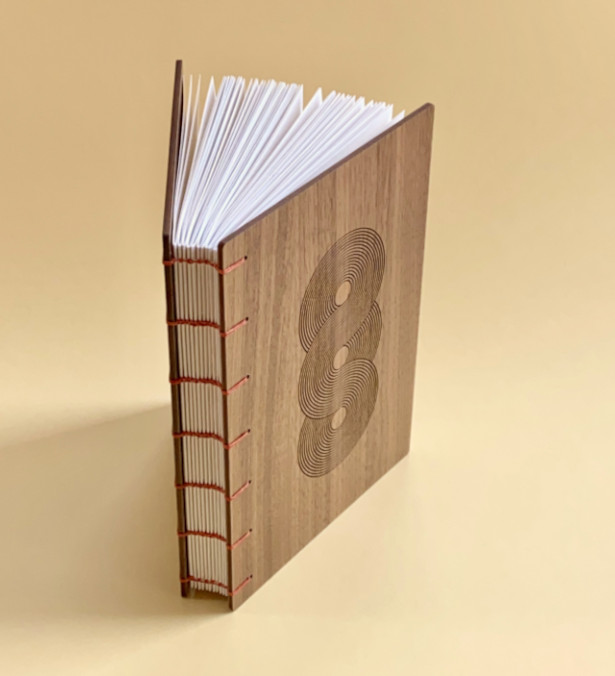 Each book is completely unique, like the person you're giving it to — the grain of the wood, the design we create for the cover (inspired by the contributions), the flecked pattern of the speckletone paper, the vintage scarf we wrap each one in all come together to create something super special.
Like those important relationships, these books are made to last a lifetime and we source our materials carefully — the paper is archival quality, the waxed Irish linen thread is super durable, the wood is sanded smooth and has a semi-matte varnish. We also chose the Coptic binding method in part for its durability — some of the oldest known books are bound this way — no glue, just really high quality materials.
The digital version (a personal website containing all the contributions) also means that they can share the gift with everyone who contributed. This also means the words can travel with them, wherever they go.
If you've ever experienced the joy of giving someone a compliment, you know that everyone involved in that exchange (the giver, the receiver and anyone within earshot) gets a little mood boost — a Fondfolio is that, many times over and we need all the joy we can get this year!
Gift for straight girlfriends to give each other: male fitnessmodel Tony Catanzaro's full-color photo calendar and poetry book HEAT
The new full color photo calendar and book from fitness model Tony Catanzaro! He's got a new book of poetry out about his life and journey through Parkinson's disease.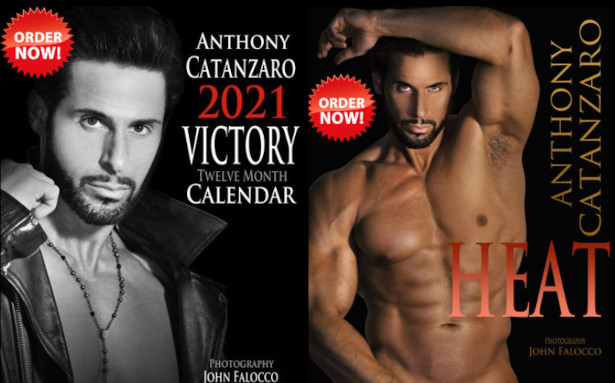 Catanzaro new book Heat (May 2020) shares his wisdom through 165 pages of photography and original poems. It, and an accompanying full-color photographed calendar, are available exclusively through his website tonycatanzaro.com/
Catanzaro discovered he had Parkinson's disease after his legs went limp while jumping out of a cake to surprise Betty White on her birthday. The book gets into his inner sources of strength as well as his overall life philosophy of perseverance and love.
Catanzaro hopes that the photos and inspirational poems in HEAT will help others to push through their physical, mental or health limitations. "There is beauty in everyone and everything but it only shines when we allow it to. We need to stoke our inner flames and bask in the HEAT."
Proceeds from Heat, and Catanzaro's accompanying Victory Calendar, will fund his treatment costs.
Bake Me A Wish! Creates First-Ever Personalized, Gourmet Heart-Shaped Cakes for Valentine's Day
Surprise That Special Someone with these New Gourmet, Fresh-baked Treats From Bake Me A Wish! – Exclusively for Valentine's Day

New York, N.Y., December 2020 – BakeMeAWish.com, the leading national online gourmet gifting company has created the first-ever gourmet, heart cake delivery just in time for Valentine's Day. The delectable, heart-shaped confection comes in a ten-inch size and a seven-inch size. The ten-inch size cake can be personalized to make that special someone feel extra loved this Valentine's Day while the 7-inch will include the popular Valentine's message, "Be Mine!"
Bake Me A Wish! also announces their new delicious and divinely crafted gourmet collection for Valentine's Day 2021. The Valentine's Day lineup from Bake Me A Wish! features romantic favorites such as mini and JUMBO decorative Valentine's Day cupcakes, Solid Gold bakery towers filled to the brim with mouthwatering gourmet treats, and new confections including:
● Cupid's Crate
● Valentine's Cookie Tin
● Valentine's Day JUMBO Cupcakes
● 7" Chocolate Heart-shaped Cake
● 10" Red Velvet Heart-shaped Cake
● Valentine's Day Mini Cupcakes
● Solid Gold Valentine's Day Tower
● Valentine's Basket
● Boutique Valentine's Tower
"Valentine's Day is the perfect time to send a sweet message of love to brighten someone's day!" said Joseph Dornoff, President of Bake Me A Wish! "It isn't just for couples and lovers. It's a great opportunity to let someone special in your life know you're thinking about them."
While we may not be able to celebrate Valentine's Day with our loved ones this year, receiving a gourmet bakery gift with overnight delivery from BakeMeAWish.com is a unique and heartfelt way to give your special someone a fresh-baked hug with love. Bake Me A Wish! offers guaranteed next day delivery.
To order a gourmet bakery gift for family and friends for Valentine's Day please visit www.bakemeawish.com.
On social media, visit @BakeMeAWish
Hashtags: #bakemeawish
About Bake Me A Wish!
Bake Me A Wish! was founded in 2005 with the mission to deliver divinely crafted birthday cakes and gourmet baked goods to anyone across the United States, wherever they are. BakeMeAWish.com features delicious gourmet dessert options including sumptuous recipes, personalized greeting cards and elegant packaging. 15 years later, Bake Me A Wish! offers a magnificent lineup of other mouthwatering bakery treats including cookies, brownies, cupcakes, and pies. They have expanded their offering even further with gorgeous snack and fruit baskets. Bake Me A Wish! has become the go-to source for people in need of high-quality baked goods, and is excited to help make your gifting dreams come true. Bake Me A Wish! is located in New York, New York and delivers throughout the country.
Border Biscuits Classic Selection Gift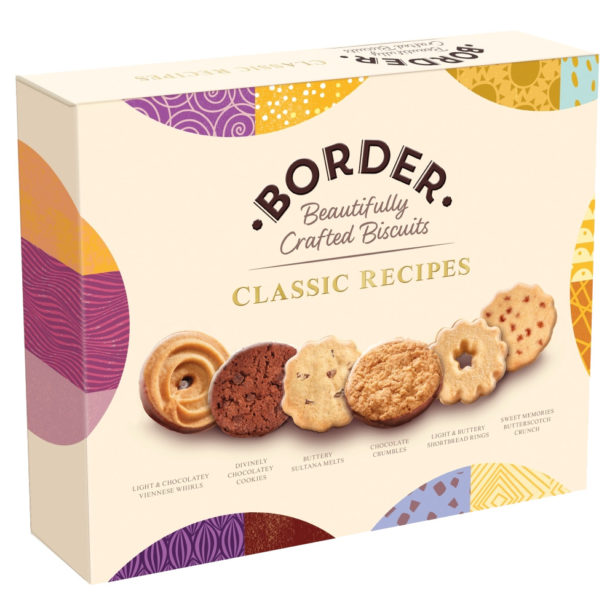 Price: RRP £4.50
Details: The perfect gift for any biscuit lover this Valentine's, the Classic Selection from Border Biscuits is made using authentic recipes and good old-fashioned ingredients. Containing six delicious, premium favourites including Light & Chocolatey Viennese Whirls, Divinely Chocolatey Cookies, Buttery Sultana Melts, Chocolate Crumbles, Light & Buttery Shortbread Rings, and Sweet Memories Butterscotch Crunch, the one you love is spoilt for choice.
Available: ASDA & Sainsbury's nationwide
COME UP SMELLING OF ROSES WITH THE LANIQUE LOVE BOX THIS VALENTINE'S
With lockdown putting pay to dating, romantic trysts and weekend getaways this Valentine's, how do you show someone special you care? With roses of course – not just the ubiquitous bunch of red ones available at a petrol station forecourt near you, that just won't do! Despatch the limited edition Lanique Love Box to your loved one's door and be sure to come out smelling of roses come the 14th February.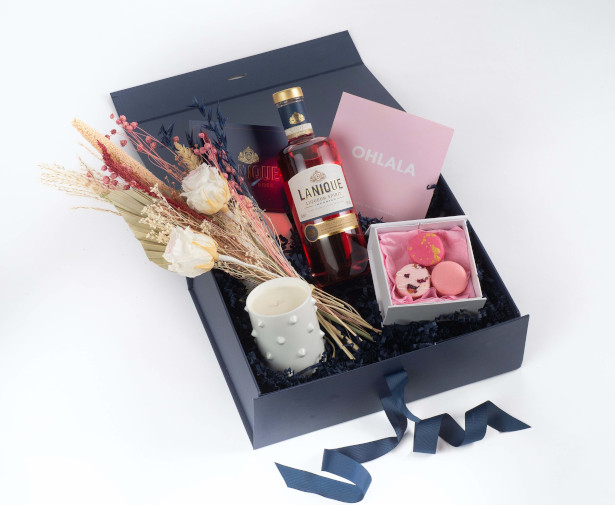 Embracing all things rosy and remaining true to its opulent history, the beautiful gift box (£95) includes a 50cl bottle of Lanique Spirit of Rose, a spirit made from thousands of hand-picked, steam-distilled rose petals; a Blodau Bae 'Be My Valentine' bunch of dried flowers mixed with grasses and two preserved roses, inspired by Lanique Spirit of Rose; a handmade and hand-poured soy wax Zephryos candle from Opali London, with notes of rose, white jasmine and bergamot, encased in a rose thorn designed vessel, and a box of three luxury Oh La La! macarons – a rich raspberry, a ruby rose and a passion rose macaron – filled with English rose buttercream, or ruby chocolate and rose ganache, and embellished with 24k gold leaf and edible dried rose petals, tied in a box with a satin ribbon.
Make Valentine's Day at home as romantic as possible and get into the spirit of things by mixing up some love potions of your own. With aromas of delicate rose, ripe raspberry and cherry, and flavours reminiscent of Turkish delight and hints of white chocolate, Lanique Spirit of Rose is a unique drink, and the go-to rose spirit for cocktail lovers around the world.
Enjoyed in a number of ways, perfectly paired with prosecco for a signature Lanique Rose Fizz – adding a splash of sophistication to your toast; served simply with a squeeze of lime; or added as a splash to prosecco and tonic for a rosy twist on the classic Spritz, there is something to suit every love bird's taste.
The Lanique Love Box is available for free nationwide delivery exclusively from Lanique.co.uk. As the macarons are freshly made, all boxes will be delivered no earlier than four days before Valentine's Day. Orders must be placed by 9th February.
Lanique Spirit of Rose is also available from Waitrose (on sale throughout February for £22, down from an RRP of £27) or from Amazon.co.uk (70cl, RRP £26.84).
Lanique – give the gift of roses this Valentine's Day.
Lanique Spirit of Rose
www.lanique.co.uk
T: @Laniquedrinks / I: @Laniquedrinks / F: @Laniquedrinks
AWARD WINNING MUSICIAN, BROADCASTER & SPOKEN WORD ADVOCATE
CERYS MATTHEWS
GROUND-BREAKING NEW POETRY ALBUM
"WE COME FROM THE SUN"
FEATURING MUSIC BY CERYS MATTHEWS & HIDDEN ORCHESTRA & 10 POETS
"We are living in extraordinary times, I wanted to respond , but had the urge to offer more than one voice, more than one perspective. Not an echo chamber ."
– Cerys Matthews
The album (released by Decca on 15th January 2021) is composed by Cerys Matthews with Hidden Orchestra and features 10 UK poets:
MA.MOYO, Raymond Antrobus, Lemn Sissay, Liz Berry, Anthony Anaxagorou, Adam Horovitz, Cia Mangat, Imtiaz Dharker, Kim Moore and Kayo Chingonyi
In February 2020 Abbey Road studios welcomed each of the 10 poets to record pieces from their collections.
Then lock down hit….
But remotely and with the additional help of field recordists and musicians around the world, Cerys and Joe created a sound journey for these poems with the theme of: Genesis: birth, heritage, a journey about to begin.
Cerys says, 'I've always been in awe of the power of a great turn of phrase; in poems, songs and prose. There are some exceptional poems being added to the world right now.
So I invited poets whose work I admired and had championed for years to join me in this project. I selected poems which worked across and with each other to become a journey, an aural adventure.
I'm hoping it'll be the first in a series of 'poem song' albums on Decca, with life on earth as inspiration. As simple and complex as that.
The theme for this then, as the first, had to begin at the beginning: Genesis.'
STEP INTO THE REGENCY ERA WITH SERENATA FLOWERS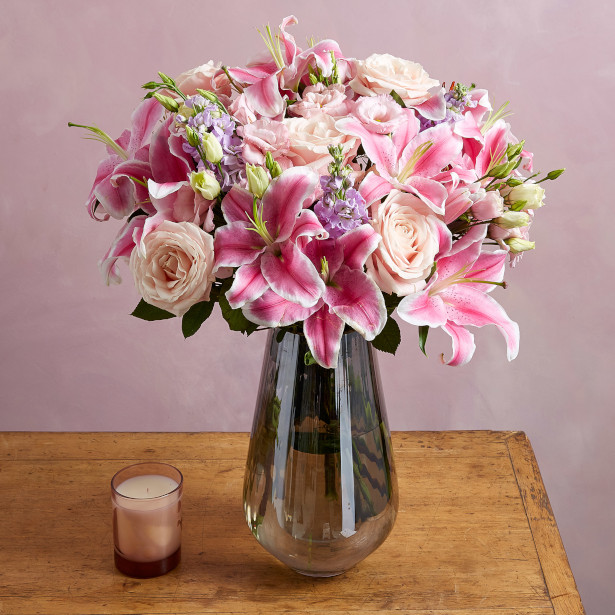 Channel your inner literary heroine with bouquets from Serenata Flowers
Free next day delivery on orders placed as late as 10pm, seven days a week
For those dreaming of running through a Georgian garden whilst wearing a flowing dress, Serenata Flowers' range of romantic bouquets inspired by classical heroines will transform any room into a scene from your favourite story. Perfect for any aspiring Duchess of Hastings, these sweet scented arrangements from Serenata Flowers are perfect for bringing your latest Netflix obsession into your home.
With free next day delivery until 10pm, the UK's leading online florist Serenata Flowers make it easy to get a beautiful bouquet delivered straight to your door.
LADY DAPHNE – WAS £59.99 NOW £49.99
A stunning arrangement of sweet pink lillies, beautiful lisianthus and luxurious avalanche roses, this elegant bouquet is the perfect choice for any aspiring Duchesses. Delicate lavender stocks, reminiscent of a romantic promenade, complete this regal arrangement.
WINTER SKIES – WAS £49.99 NOW £39.99
This utterly charming bouquet is perfect for making guests swoon. The distinctive blue delphinium and freesia contrasts against the soft white lillies and roses, allowing the arrangement to add a touch of royalty to any room it is placed – who knows they may even attract a Duke.
ROMEO & JULIET – £49.99
Prefer Shakespeare heroines to regency era ones? The Romeo and Juliet is oozing with classical romance. The contrasting deep red roses and passionate purple stocks mimic the dramatic coming together of two star crossed lovers. Whilst the eucalyptus leaves set the scene and are sure to transport you to fair Verona.
FREYA – WAS £49.99 NOW £9.99
Not content with reading stories about mere Duchesses? Try the mystical Freya bouquet, inspired by the tales of the Viking Goddess of Love herself. With an enchanting colour palette of purple lisianthus, intertwined with pink rosa atomica, like fairies along the Nordic coast, this bouquet will have admirers dreaming of a fantasy land.
Serenata Flowers offers the best possible prices and provides a fast and convenient way to gift fresh flowers to family and friends, whatever the occasion, offering FREE next day delivery seven days a week. Customers can order as late as 10pm for next day delivery.
Serenata Flowers sells affordable fresh flowers and bouquets lovingly arranged by floral artists and hand-delivered by couriers in the UK. For more information, visit www.serenataflowers.com.
A PLASTIC FREE 2021 WITH SUSTAINABLE THERMAL BOTTLES COMPANY "MOTHER REUSABLES"
Make a Plastic Free January part of your New Year's Resolutions with Mother Reusables thermal bottles, made with copper and stainless steel.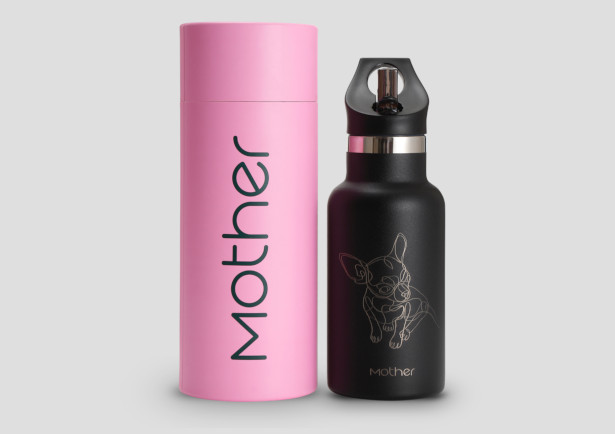 Mother Reusables makes sustainable, luxury bottles for adults and kids, with beautiful designs ideal for the desk or in the Great Outdoors.
The eye-catching thermal bottles, designed by artist Vyacheslav Kolb can be purchased online (500ML BOTTLE from £30, children's bottle £25.00 ) at www.motherreusables.com
Originally launched in early 2020, sustainable bottle brand Mother Reusables continues to grow its profile as an affordably luxurious yet eco-friendly product range, and is encouraging you to give up single use plastics for January or indeed for 2021 entirely. Mother Reusables plants a tree for every product sold, so greenness and sustainability is at the heart of the company's business model.
MAKE A PLASTIC FREE 2021 PART OF YOUR NEW YEAR'S RESOLUTIONS
Working with the Eden Reforestation Project (www.edenprojects.org), a non-profit organisation which is behind the planting of the trees in some of the World's poorest regions suffering from deforestation, Mother Reusables hopes to encourage you to think before you buy another plastic bottle or order another hot drink with a plastic lid on the cup. Instead, these thermal bottles are ideal for throwing in a sports bag, handbag, golf bag, or buggy. They keep hot drinks hot (for up to 12 hours) or cold drinks cold (for up to 24 hours) on a bike trip or a long car journey. In the long run, they will save you money on buying teas and coffees or water whilst on the go and also save the planet one single-use plastic at a time! Mother wants to encourage you to start a plastic free 2021 by using your Mother bottles throughout January and continue from there.
EYE-CATCHING ARTIST DESIGNED BOTTLES THAT WON'T GET LOST EASILY
With eight very Instagram-friendly designs on the bottles in total, Mother Reusables worked with Ukrainian artist, the Saatchi Gallery backed Vyacheslav Kolb, on devising the trendy designs which have a modern, contemporary finish and feel comfortable to hold. The artist was inspired by scenes of nature such as ripples on water and sketches of animals such as penguins and chihuahuas on the children's bottles.
Speaking of the designs, Kolb said; "I wanted to create something that draws on Mother Nature – because that's Mother's DNA – but in an abstract and minimalist way. As a result, we have designs that are gender neutral, timeless and sleek. For the kid's bottles, I wanted the sketches to be understated and the background colour to be the focal point. I think the matt finish adds to the comfort and durability of the bottles."
MOTHER RESUABLES BUSINESS STORY
Owned and conceived by Greg Mutton, Mother Reusables launched with a green business model in mind, practising 100% carbon neutral shipping from the get-go and using only biodegradable and recyclable quality packaging. The factory in which the products are made is environmentally audited annually and committed to waste reduction in every step of production.
New brand NUTURE, with its range of highly effective, plant- based skincare products is the perfect gift this Valentine's Day, as its products are designed to care for your loved one just as much as you do.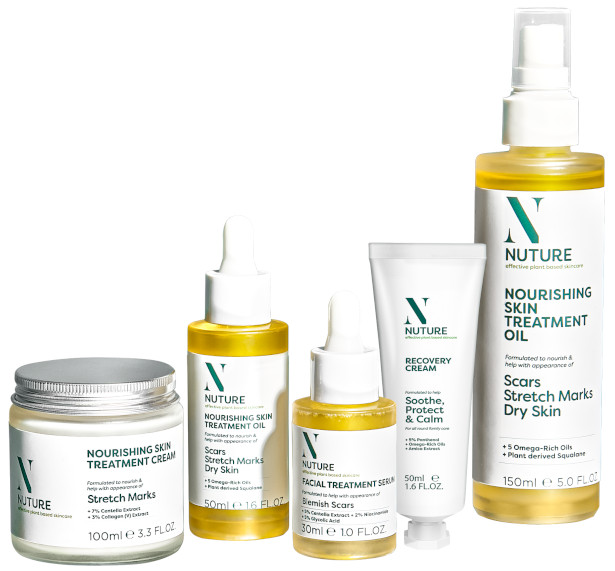 Nuture's ethos is deep rooted in creating products from cleaner ingredients… because we know that nature is the best remedy of all.
The whole range is designed for both men and women, caring for a whole number of skin care concerns including scars, stretch marks, post-blemish marks and dry skin.
For her this Valentine's Day, Nuture's Nourishing Treatment Oil (available in 150ml or 50ml format) and Skin Treatment Cream will show you care about the history written on her skin, whether that be C-section scars or her stretch marks caused by pregnancy and bringing new life into the world. Nuture's Facial Treatment Serum will help to visibly reduce the appearance of dark spots giving her a bright and beautiful complexion. The range also rehydrates the skin, keeping dryness away throughout winter.
For men, Nuture's Nourishing Treatment Oil (available in 150ml or 50ml format) and Treatment Cream are effective treatments to help care for sports injury scars and stretch marks that have appeared as a result of growth and weight training, as well as helping to nourish their dry skin throughout the colder months.
Here are our favourite products to gift this Valentine's Day:
Nuture Nourishing Skin Treatment Oil – RRP £8.99 for 50ml or RRP £17.99 for 150ml:
A gentle but super effective treatment for improving the appearance of old and new scars, stretch marks as well as dry skin. This oil has a lightweight texture, which is easily absorbed into the skin and improves tone and texture as well as replenishing hydration for improved elasticity.
Nuture Nourishing Skin Treatment Cream, RRP £12.99:
Our rich textured cream is crafted with ultra-nourishing Shea Butter & Coconut Oil to improve the appearance of all types of stretch marks, and help with the development of new ones. With Omega-Rich Oils, it works to provide intense moisturisation and elasticity, while also helping to improve tone and texture leaving the skin firmer and more supple.
Nuture Facial Treatment Serum, RRP £15.99:
The serum helps to soothe skin, brighten complexion and reduce post-blemish marks and hyperpigmentation. With ingredients including Niacinamide, which has wonderful soothing properties and the exfoliating miracle Glycolic Acid this Facial Serum is a super effective treatment. The serum also helps to reduce the appearance of oily skin and dark spots and nourishes the skin to provide a more even skin tone.
Valentines gifting ideas from Katie Loxton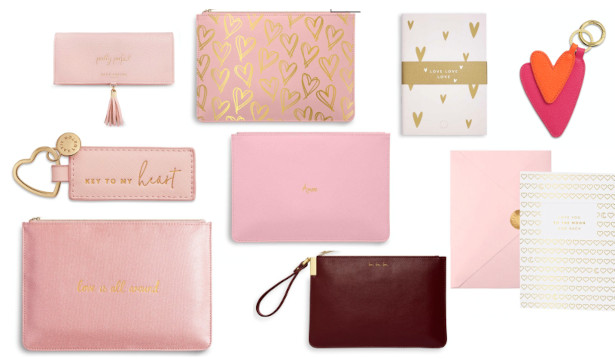 Valentines gifting ideas from Katie Loxton
MAKE THIS VALENTINE'S DAY NAUGHTY BUT OH-SO NICE WITH TEQUILA ROSE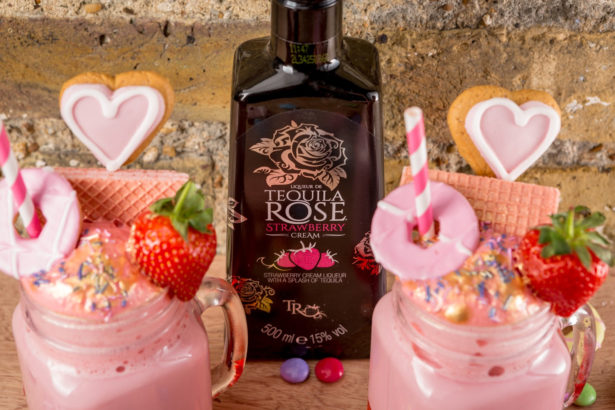 Light some candles, queue your favourite playlist and share a bottle of Tequila Rose with your favourite person this Valentine's Day.
With its silky rich strawberry cream and bite of Tequila, you're guaranteed to be in for a delicious treat. It's perfect for whatever the mood takes you – from naughty but nice shots to cheeky cocktails.
For more information or for delicious cocktail ideas visit: Facebook.com/TequilaRoseUK or Instagram.com/lovetequilarose
Tequila Rose RRP: £12
Available at Tesco, Sainsbury's, Morrisons, Amazon, drinksupermarket.com
THE VALENTINES GIFT THAT HE REALLY WANTS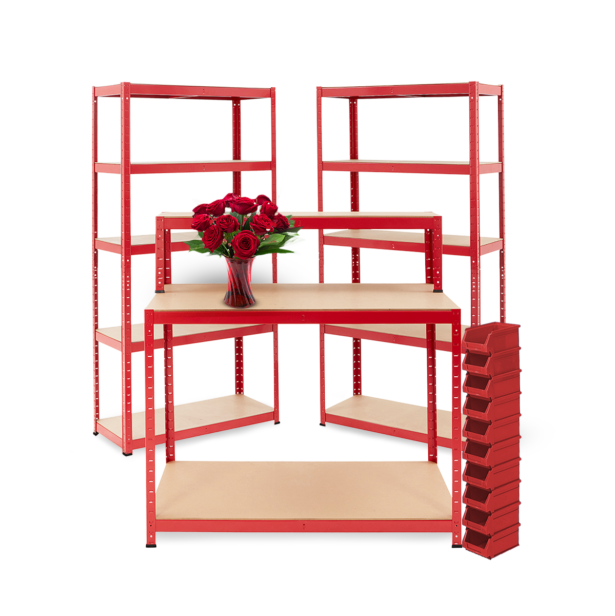 BiGDUG has launched a Ltd Edition 'Ultimate Valentines Mega Deal' including:
Red Workstation
Red Shelving Bays
10 Red Parts Bins
It's that time of year again, shelves are filled with red balloons, cards, limited edition gifts for her – but what about gifts for him?
Well now you can get him something he will actually love, and USE – thanks to Storage Solutions specialist BiGDUG! They have created the Ultimate Valentines Mega Deal – a gift bundle* which includes everything he will need to organise the garage, shed or loft.
The bundle comes with two powder-coated steel shelves in a durable red finish (each shelf holds up to 175kg), a garage / shed workstation and ten 130h x 160w x 336d red parts bins with labels – no more screws and bolts strewn about the place!
If you want a tidy space and a happy man in your life, you can buy the Ultimate Valentines Mega Deal for £109 from https://www.bigdug.co.uk/mega-deals-c411/racking-shelving-mega-deals-c4520/the-ultimate-valentines-mega-deal-p20606
*Flowers not included!
About BiGDUG:
BiGDUG saves customers time, space and money by offering the best storage solutions, to bring order and efficiency to their space.
BIGDUG offers everything from shelving and racking to workplace products and packing and will provide customers with the best quality products at the best prices.
BiGDUG was founded in 2004 and is now part of the global business equipment group, TAKKT. It already sells storage products to over 250,000 customers and continues to welcome them each day to its trust, customer-focused business.
For more information, visit: www.bigdug.co.uk
At CES 2021 TCL Unveils Newest Products in Multi-Categories – TV, Audio, Mobile and Smart Home Appliances
— TCL continues to innovate and bring consumers interconnected smart home appliances under their AI x IoT strategy to Experience More

Hong Kong, January 13, 2021 – TCL Electronics (1070.HK), one of the dominant players in the global TV industry and a leading consumer electronics company with a mission to make life Intelligent through innovative technology, today at CES 2021 introduced its latest TCL Mini-LED, QLED and 4K HDR TVs, audio, and home appliances offerings under its forward-looking AI x IoT strategy.
Visit www.tcl.com/ces2021.html to learn more about TCL at CES2021.
Premium Mini-LED, QLED and 4K HDR TVs
This year, TCL is introducing three outstanding Mini-LED, QLED and 4K HDR TVs that go beyond powerful picture performance and deliver a comprehensive range of lifestyle features for new generations. Attendees at this year's all-digital CES were introduced to the new TCL 4K Mini-LED TV C825, TCL 4K QLED TV C725, TCL 4K HDR TV P725. More details will be on www.tcl.com/ces2021.html
High-Performance Audio
The TCL TS8132 soundbar can satisfy any user's auditory requirements and takes home entertainment to a new level. The TS8132 is a Dolby Atmos-enabled soundbar using a 3.1.2 channel configuration with a maximum audio power of 350W.
It provides a great immersive sound experience with enhanced dialogue and speech intelligibility, making every user part of the action with the help of dedicated center channel and impressive effects through the two vertical channels, and a powerful wireless subwoofer.
TS8132 has Chromecast built-in and also works with popular voice assistants including Hey Google, Apple AirPlay and Amazon Alexa.
* Product appearance, functionalities and availability may differ between countries/regions.
Smart Domestic Home Appliance
Air Conditioner
The new TCL Ocarina can connect to a smart TV, phone and any compatible devices via the TCL Home App or Google Assistant. Users can activate and control their AC remotely, making it easy to turn it on and off, adjust speed and temperature.
Ocarina's Gentle Breeze ensures cool air flows in a way that's natural, breeze-like and more comfortable.
The Deep Clean function is an advanced combination of washing, drying and antibacterial and it is clinically proven to remove most germs, dust and pollution. It also automatically cleans evaporator – reducing labor, saving energy and ensuring indoor air is always fresh.
* Product appearance, functionalities and availability may differ between countries/regions.
Washing Machine
TCL's latest smart washing machines, the X10 integrate smart home connectivity through the TCL Home App. With Wi-Fi control, washing cycles are fully customizable including cycle volume and duration. There are multiple washing programs with full coverage of types of laundry items.
The TCL X10 washing machine can also help sort washing it has a front loader and a top loader. This allows users to wash baby clothes or small items in the top unit and adult clothes or larger clothes in the bottom unit, for cleaner and more hygienic washing.
Equipped with a DD motor, both units can either run separately or at the same time.
WiFi connectivity means the TCL X10 can be managed remotely via the TCL Home App – for ultra-convenient, 24/7 control anywhere.
* Product appearance, functionalities and availability may differ between countries/regions.
Refrigerator
TCL's latest C470 refrigerator features a 21.5-inch smart LED screen designed to bring more fun into the kitchen. The refrigerator is preloaded with media resources, recipe recommendations, a drawing board and more.
The C470 also features Power Cool that can cool drinks in just five minutes, and Power Freeze which can fast freeze meat in 10 minutes.
C470's door gasket is fitted with a dustproofing protection layer that has an antibacterial agent inside.
* Product appearance, functionalities and availability may differ between countries/regions.
Air Purifier
The TCL Breeva A3 is TCL's latest air purifier featuring "Breeva Shield", a shield made up of UV-C light and Ionizer, to handle bacteria and airborne microbes. Also, it has a 3-stage filtration system to deal with dust, pollen, smoke and pet odors in the air.
It is designed to purify air in spaces up to 32 square meters and can clean up to 270 cubic meters of air per hour. Also, it has built-in air quality sensors.
At night, its Ultra Quiet sleep mode and display off feature helps Breeva A3 users to sleep soundly.
* Product appearance, functionalities and availability may differ between countries/regions.
Vacuum Cleaner
The TCL Robot Vacuum Cleaner is a super slim 70mm tall robot vacuum cleaner that can work under most furniture.
It can handle room thresholds over 20 mm, and it doesn't get stuck when it meets a thick rug or small steps.
The TCL Robot Vacuum Cleaner also has a sophisticated sensor system that delivers a smart clean home.
* Product appearance, functionalities and availability may differ between countries/regions.
About TCL Electronics
TCL Electronics (1070.HK) is a fast-growing consumer electronics company and leading player in the global TV industry. Founded in 1981, it now operates in over 160 markets globally. According to OMDIA, TCL ranked global No.2 in TCL brand TV market share in Q2 2020. TCL specializes in the research, development and manufacturing of consumer electronics products ranging from TVs, audio and smart home appliances.