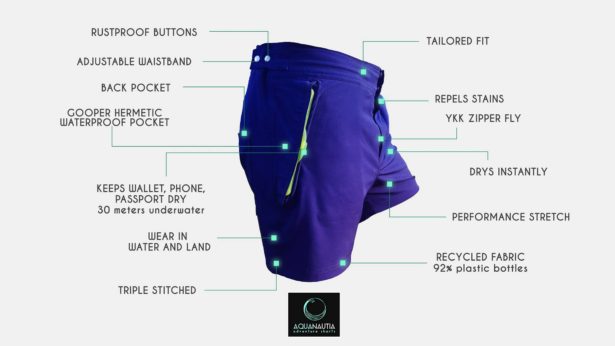 A unisex, tailored short made from recycled plastic (so helping the oceans and planet too!)
Why is this perfect for everyone? Thanks to strong magnets in the pockets, all of your valuable stay completely dry! (yes including that expensive iPhoneX)- no matter if you're splashing around the pool, hiking around the country, traveling with family or practicing with your team, these shorts will stand up to it all!
The shorts come in 4 colors and 2 lengths (ideal for both men and women and are great if you prefer a longer or shorter pair!)
Rishi Thornhill, a budding, 24-year-old entrepreneur left university to prevent people from stealing.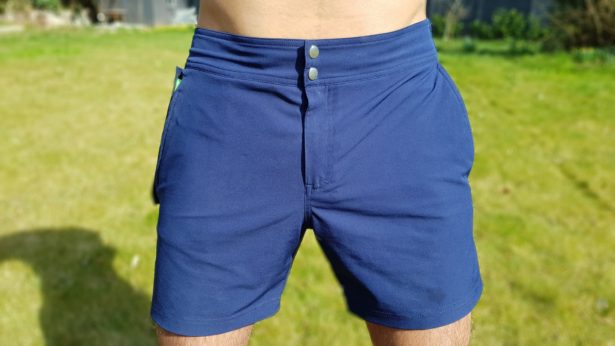 He's looking to help prevent us from theft from one another – AND to prevent us stealing from the beauty of our planet!
Thornhill had the idea for a waterproof, tailored short after traveling alone and finding his valuables taken on a trip to the beach. He knew there had to be a better way to enjoy a day in nature without worrying or looking after your stuff on the shore.
How it helps people:
Aquanautia's tailored shorts use neodymium magnets (which are billed as the strongest in the world) to seal the pockets and keep everything in them dry! In fact as water pressure increases, the seal gets even stronger thanks to Gooper Hermetic's flexible magnets, installed in the pockets.
This means while on your beach vacation you can jump into the water without having to leave your valuables on the sand- ready for the taking by any thief that combs the beach.
But it's not just for swimmers or busy parents wanting their phone at the ready to capture EVERY action shot. It's also ideal for basically any activity- surfing, kayaking, tubing, sailing, stand up paddleboarding, hiking, etc as they dry nearly instantly when splashed thanks to the use of hydrophobic nanotechnology. That's roughly 6x faster than traditional fabric shorts when fully submerged.
How it helps the world: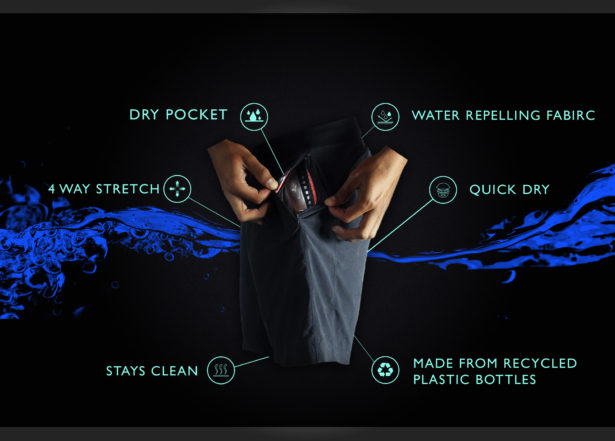 Unless we find new uses for plastic by 2050 plastic in the ocean will weigh more than all the fish.
So we've found another use for plastic bottles, we've turned them into our adventure shorts! 92% made from recycled plastic, we're doing our part to the clean ocean – and save the sea turtles!
But that's not all, we're also planting 10 trees for each pair sold to keep this planet beautiful.
And we're not stopping there! We have some BIG, ground-breaking plans to remove even more plastic and stop deforestation coming up in the very near future!