RSPCA rescue FERRET found running loose at rugby stadium
Tiger the ferret is now being taken care of while his owner is sought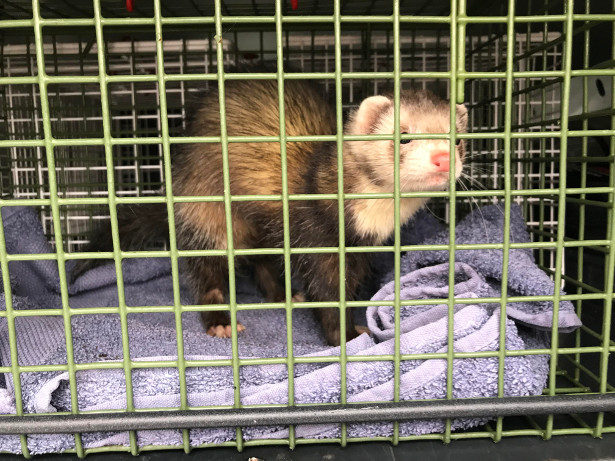 The RSPCA is caring for a ferret who was found running around at the Castleford Tigers stadium.
Tiger the ferret was found running around outside The Jungle Stadium, in Castleford, on 1 October.
RSPCA animal collection officer Hannah Williams was dispatched to catch the little critter.
She said: "Tiger was causing quite the scrum running loose outside the rugby stadium but luckily someone had been able
"Ferrets can be fairly feisty and he'd given someone a nip as they tried to catch him so I had to be careful. I knew I had to try and, thankfully, I was able to catch him safe and sound.
"Luckily, by full time, he was captured and safely confined in a pet carrier so I could get him to the vets for a check-up.
"The male polecat ferret – a hybrid between a wild European polecat and a domesticated ferret – wasn't microchipped so we're not sure where he's come from. He may be an escaped pet or the poor little thing might have been abandoned after finding himself in the sin bin."
Thankfully, Tiger wasn't injured and is now being cared for by the RSPCA while an owner is sought. He's been added to PetsLocated and Hannah put up posters in the local area.
"If anyone recognises Tiger or knows someone with a ferret who has gone missing then I'd urge them to give us a call on our appeal line – 0300 123 8018 – and leave me a message," she said.
"It'd be great to reunite Tiger with his rightful owner. If not, we'll find him a lovely new home."
Ferrets are fun, cheeky pets who have an inquisitive and active nature. They do need careful handling to get them used to human contact.
For more information about keeping ferrets as pets visit www.rspca.org.uk/adviceandwelfare/pets/ferrets. To offer an RSPCA rescue ferret a new home visit www.rspca.org.uk/findapet.
To help the RSPCA continue rescuing, rehabilitating and rehoming animals in desperate need of care please visit www.rspca.org.uk/give.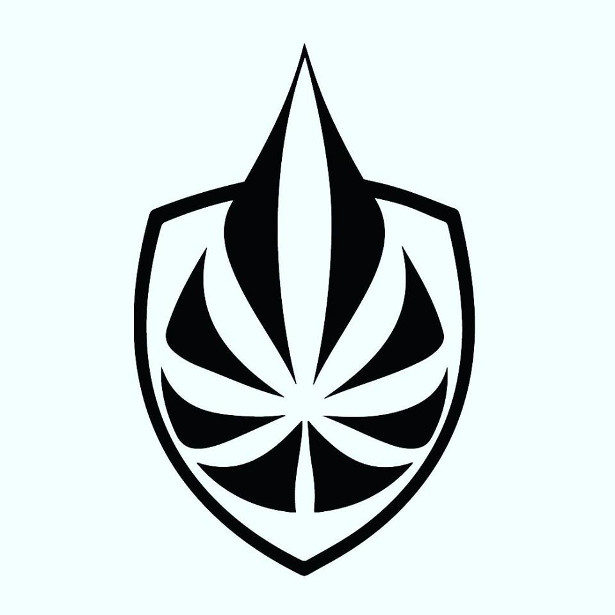 RUGBY League stars could avoid the risk of getting hooked on painkillers and anti-depressants by taking cannabis oil, a new study aims to prove.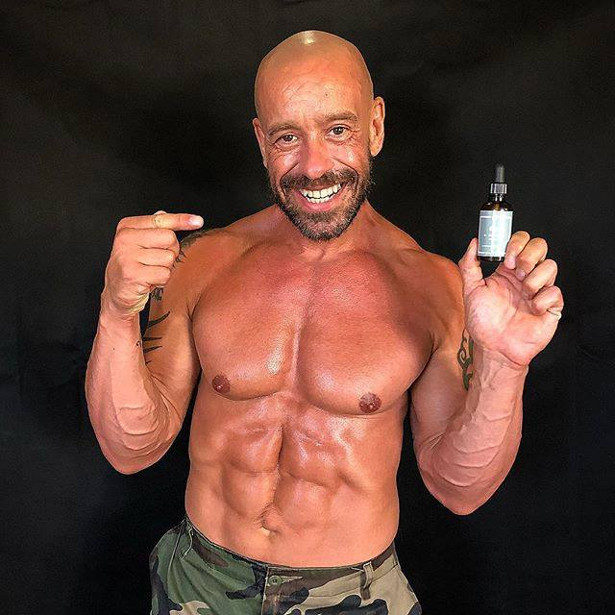 FACEBOOK | TWITTER | YOUTUBE | INSTAGRAM
Earlier this year Rugby Football League president Tony Adams warned that stars of the 13-man code are becoming "increasingly addicted to prescription painkillers".
And with St Helens and Salford set to go head-to-head in the Super League Grand Final at Old Trafford this weekend, new research could offer hope to players in high-impact sports struggling with pain and injuries.
Former Arsenal and England football star Adams, who set up his Sporting Chance clinic after a personal battle with addiction in the 1980s and 1990s, highlighted the problem in rugby league earlier this year.
He said: "They're making tackle after tackle after tackle and it hurts.
"So they're getting painkillers like Tramadol from the doctor, prescribed drugs, and then getting a load off the internet as well to go out there and do it again and again.
"All of a sudden you get addicted and it becomes a vicious cycle."
Former Bradford and Warrington forward Rob Parker has also spoken about his experience with Tramadol following a catalogue of injuries.
Now new research in Canada is set to explore whether CBD – or cannabidiol, which is derived from the cannabis plant but lacks the psycho-active THC ingredient – could offer a viable alternative.
Sanctioned by the National Hockey League (NHL), the year-long study will involve 100 former ice hockey players in Toronto.
The aim is to explore whether cannabinoids could help discourage athletes from using opioids and other medications to tackle pain.
Dr Mark Ware, chief medical officer of cannabis company Canopy Growth which is funding the study, said: "We hear plenty of anecdotes from athletes about how cannabinoids are helping them, but we don't have any good robust data to prove that and we're addressing this with a credible partner."
Players who participate will be examined over a 10-week period and undergo MRI brain scans and diffusion tensor image scans – which produce a three-dimensional map of the brain.
They will also undergo blood tests and have their speech, writing patterns, memory and emotional state monitored.
Of the 100 participants, 20 will be given a placebo pill while the other 80 will be given CBD pills. Researchers will explore if CBD eases anxiety, depression and pain.
Neurosurgeon Dr Amin Kassam, who has consulted with the NHL Alumni Association and Canopy Growth, said: "This is a crystallising moment.
"We have a big need, the right agenda and the right people.
"The NHL alumni are willing to commit their privacy and their souls to help others in the community."
The use of opioids and prescription medication in sport is a hot topic.
A study published in the Clinical Journal of Sport Medicine found that a quarter of retired professional American Football players said they'd used opioids within the previous month – and half has used them not as prescribed.
CBD is one of 104 chemical compounds, known as cannabinoids, that can be found in the cannabis plant. It is a naturally occurring substance and legal in the UK.
David Barcly, CEO of British brand CBD Armour, welcomed the study and is keen to hear the findings.
He said: "You hear of former pro athletes who have misused addictive painkillers, anti-inflammatories and anti-depressants.
"If CBD can help ease this, that has got to be a good thing."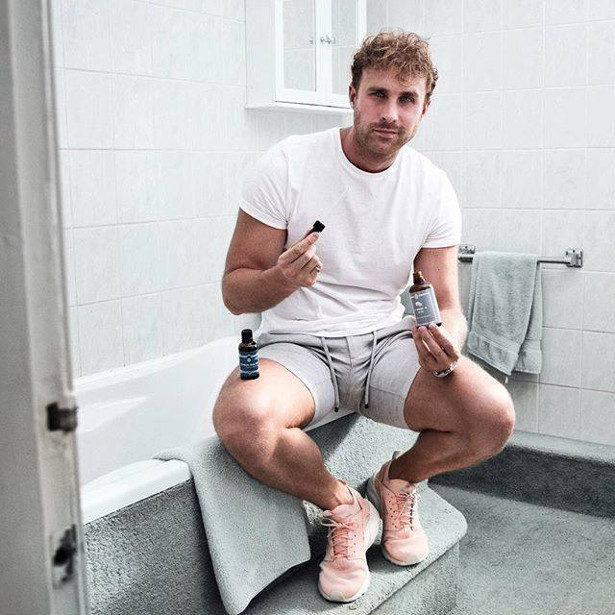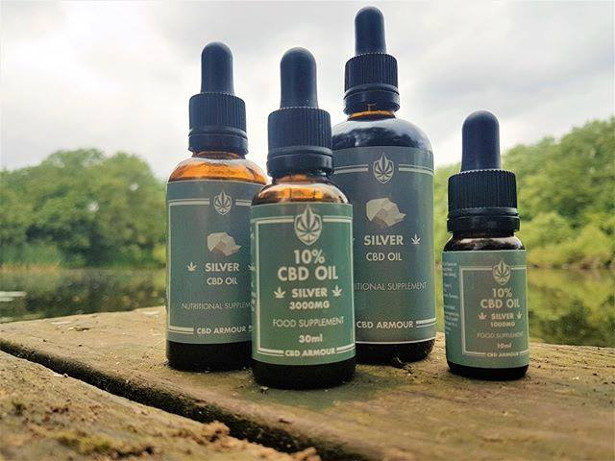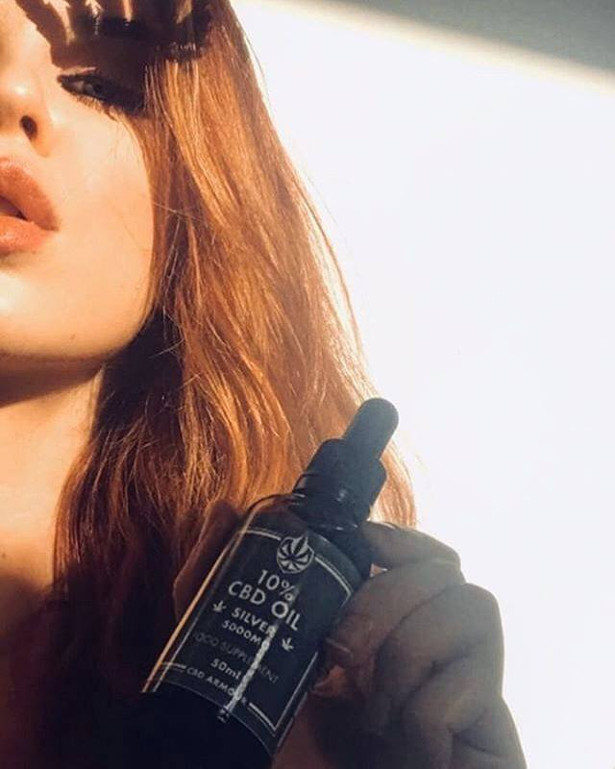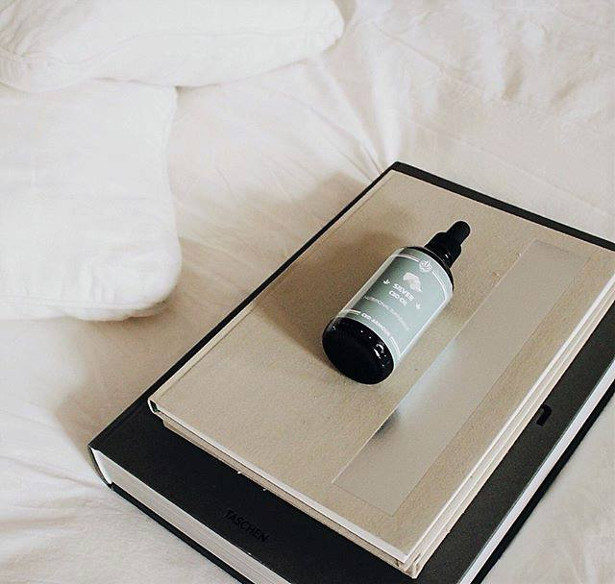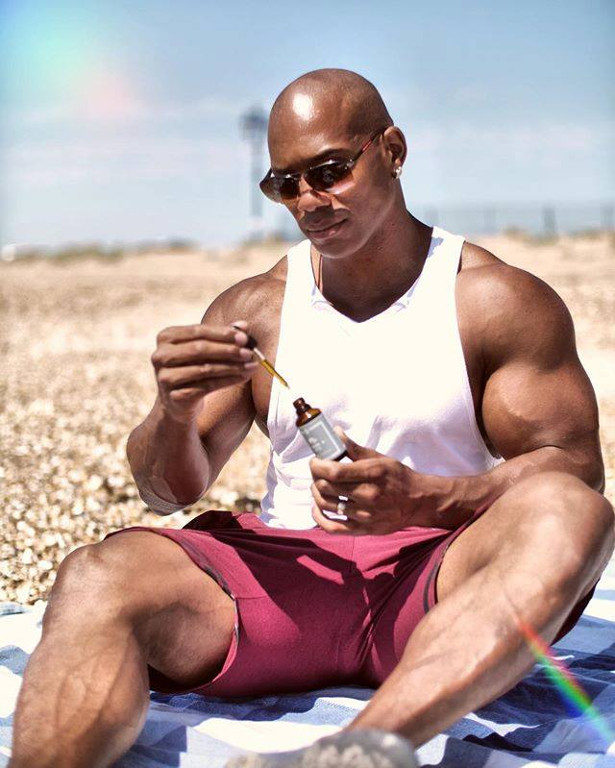 Yorkshire businesses invest in future of 50-year-old rugby club
Yorkshire Division Three rugby union club Aireborough RUFC have received a significant amount of funding thanks to seven new partnerships with local businesses.
Brands Creative Ltd, Fire Investigations UK, Hunters Estate Agents Yeadon, Leuly Photography and PR, Spencer Woods Accountants, we change it and The Potting Shed Guiseley have each signed either a one or two-year sponsorship deal with the Yeadon-based rugby club.
As a result, the club will benefit from a £12,000 investment towards the maintenance and development of its pitches and facilities.
On average it costs around £15,000 per annum to maintain the club's current pitches and facilities, so they rely on the donations from sponsors and crowdfunding, as well as the funds that are generated through their own fundraising events.
Club chairman Graeme Foster said: "We are overwhelmed by the generous donations from each of our sponsors and can't thank them enough for the support that they have already shown.
"The additional funds mean that we can continue with the development of our pitches and facilities, thus further enhancing the support we offer to our members and the wider community."
The news of the sponsorships was announced at a recent kit launch event, during which each of the 200 plus playing members received a shirt carrying the sponsors' logos.
To celebrate the club's upcoming 50th season as a rugby family and to honour its heritage, the new playing shirts replicate the shirt design used throughout the 1980s and 1990s.
As a special thank you, each sponsor was presented with a personalised anniversary shirt at the launch event in front of the 200 plus members who attended.
Junior chairman Andrew Wood added: "The launch of our new anniversary kit was such a special occasion, so we decided to make the announcement of our new sponsors during the event.
"As a club, we strive to continuously develop the services we offer to our members and the funds we have received from our sponsors will support this mission."
Based at the heart of the community, Aireborough RUFC is an RFU accredited rugby union club founded in 1970. The club currently comprises ten junior and two senior teams and is home to over 250 members aged four and upwards.
Over the past few years, they have actively supported the local community by offering free rugby-fit sessions, collecting unused kit to send to third world countries, launching a new mental health in sport initiative (T.A.C.K.L.E) and opening their social events for all to attend.
Their community values are what makes them a desirable organisation for businesses looking to invest in sponsorship.
To find out more about Aireborough RUFC or their sponsorship programme, please email rob@synoeducation.co.uk.
Japan World Cup: A flop with fans or a slow burner?
First Rugby World Cup held in Asia​
Over 400,000 international fans expected throughout tournamen
Average attendance of 34,500 after 38 matches
Set to fall short of expected 1,800,000 mark
Set to be the fourth most popular tournament in World Cup history
Japan 2019 is on course to fall short of expected attendance targets despite a well-received opening to the World Cup.
The tournament is being hosted outside of one of rugby's 'traditional' nations for the first time in its 30-year history, and the latest figures suggest fans are failing to turn out as expected.
While rugby has taken off in Japan with the national team stunning Ireland and putting themselves in a position to qualify for the knockout stages, fans are failing to turn out in the extreme numbers that were predicted at the start of the tournament.
Rugby World Cup in Numbers breaks down all the key figures behind the tournament, looking at attendance figures throughout the history of the World Cup and the top scorers in each edition, predicts the potential fan turnout in 2019 and considers the economic impact it is set to have on the host nation.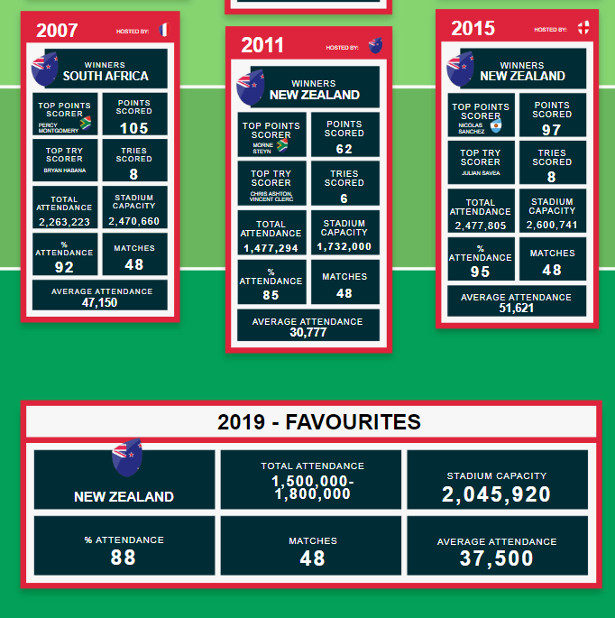 A total of 1,800,000 fans were expected to attend the tournament out of a possible 2,045,920, but there is set to be just 1,652,016 attendees – still 80% of the possible attendance but way down on figures from previous years.
This would put Japan 2019 as just the fourth best attended World Cup (out of nine), with England 2015, France 2007 and Australia 2003 eclipsing it in terms of tickets sold and overall attendance.
The average attendance so far of around 34,500 puts it in fifth place. There were hopes that it could potentially eclipse France 2007 but the size of the stadia in Europe (specifically England and France) put them well out in front as the best-attended World Cups.
Ahead of Australia's match with Georgia on Friday, 34 of the 48 matches had been completed with a total of 1,616 points scored.
New Zealand were responsible for the biggest win (71-9 against Namibia), while Josh Adams, Julian Montoya and Kotaro Matsushima are the leading try-scorers with four apiece and home favourite Yu Tamura is leading the way with points having notched 40 so far – 12 ahead of Elton Jantjies.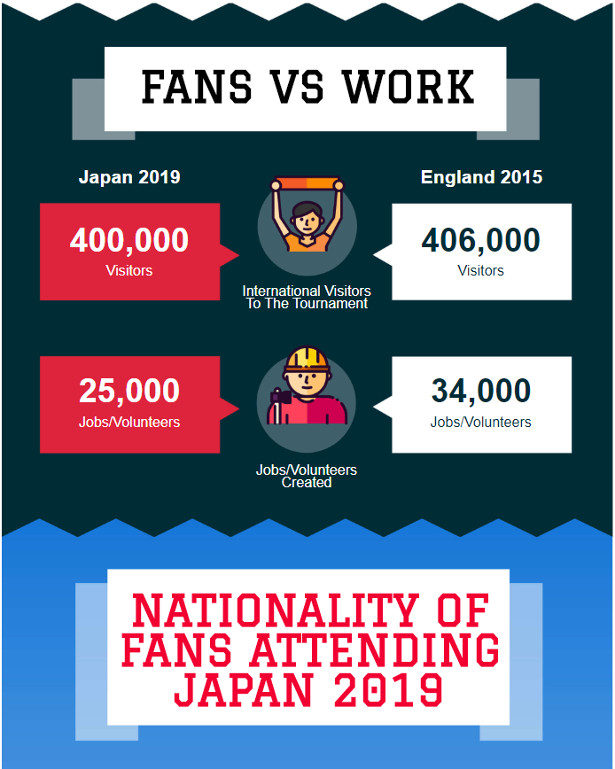 South Africa are the leading team in terms of points scored with 185 to their name – including 27 tries – while Japan have relied on the boot more than any other team with 10 penalties, five more than France.
Unsurprisingly, Japan's pool has seen the biggest attendance so far with 63,731 turning up to see Ireland thrash Scotland in their opening fixture, and Pool A has been the best attended so far with an average of 39,764 people turning up for each match.
Of the early stages of the tournament, World Rugby Chairman Sir Bill Beaumont said: "This is Japan's moment to shine, and it is certainly doing that. From a spectacular opening ceremony, excellent rugby, vibrant fanzones and strong broadcast audiences, it has certainly been some start."
For more detailed insight into the Rugby World Cup including background on the amount of work that has gone into hosting the tournament from an economic point of view, Rugby World Cup in Numbers is the place to go.
GREENALL'S KICKS-OFF PARTNERSHIP WITH BATH RUGBY FOR A SECOND SEASON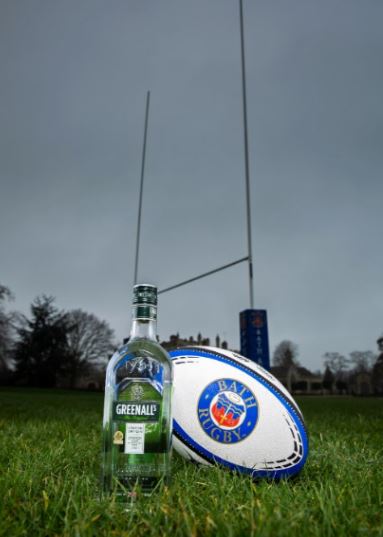 As excitement around the Rugby World Cup mounts, Greenall's Gin is pleased to announce that it is continuing its partnership deal with Bath Rugby for a second season, bringing the teamwork and handcrafted skill that goes into making its award-winning original London Dry Gin to Bath Rugby fans and visitors all season.
The agreement sees the best-selling gin brand, made for over 250 years in Cheshire at the UK's foremost gin distillery, G&J Greenall's, have pouring rights and branding throughout the ground. As the official gin partner, Greenall's will be served across all bars with its Original London Dry Gin, best-selling Wild Berry Gin, new Blueberry Gin and recently relaunched ready-to-drink range all on offer. Further visibility will be assured through point of sale materials.
As the UK's third largest gin brand, in the last quarter alone Greenall's sales performance in the off-trade has outpaced total gin category growth.[1] The brand's success follows a high-profile campaign which saw Greenall's highlight its status as the only major gin producer to have zero-sugar in its flavoured gins, a message that is resonating with shoppers nationwide.
The partnership will be supported through PR and social media and brand activation at home games, culminating with a major Greenall's brand activation at The Clash on 18th April 2020, when Bath Rugby will go head-to-head with Wasps at Twickenham Stadium.
Rob Curteis, Global Marketing Director of Gins, at brand owner, Quintessential Brands, adds: "We're delighted to be bringing Greenall's together with Bath Rugby for a second year to celebrate our shared values of teamwork and handcrafted skill. We share a commitment to achieving consistent excellence – for Bath Rugby, that's working together on the field to win every match, and for Greenall's, it's our distilling team working hand to hand to ensure the outstanding quality for which Greenall's Gin is renowned is evident in every bottle. We're looking forward to another great season and providing Bath Rugby supporters and visiting supporters with quality gin experiences to match the quality displays provided by the Bath Rugby team on the pitch."
Ben Wells, Chief Commercial Officer at Bath Rugby commented: "We are delighted to join forces with Greenall's for a second year. There is a natural affinity between the two parties when it comes to heritage. The combination of rich history and an award-winning range of offerings provides a solid foundation to build a long-lasting relationship. We are pleased to offer rugby supporters the chance to experience this quality first-hand."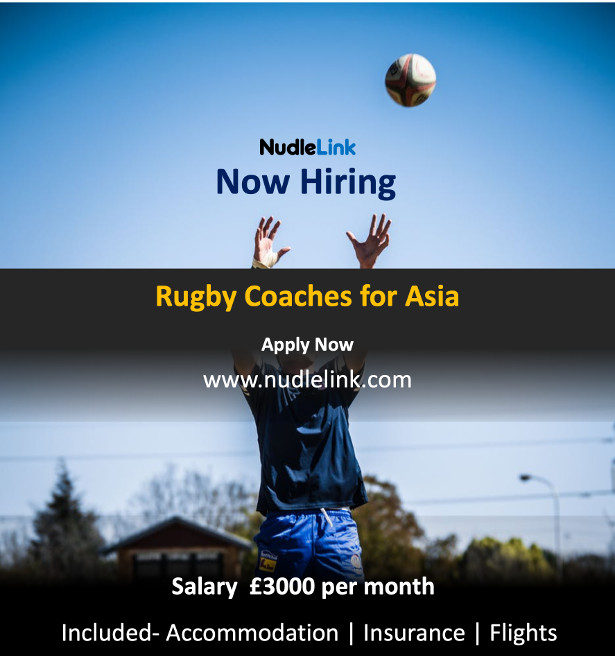 Gilbert produces limited edition collection of Rugby World Cup Final balls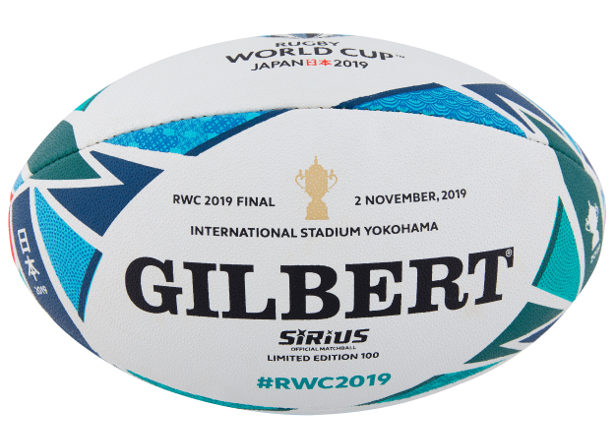 To celebrate the 2019 Rugby World Cup, Gilbert (the official RWC ball supplier) has produced a Limited Edition World Cup Final collection. The striking collection offers two limited edition Final balls, the Sirius Match Ball and the Replica World Cup Final ball, both of which display the final match date and location and will go on sale from 25th October.
Sirius Rugby World Cup Match Ball – £149.99
Gilbert is thrilled to launch the limited edition Rugby World Cup Final ball. 100 of the Sirius match balls (which are the same balls being used in all World Cup matches) will be made available exclusively via www.gilbertrugby.com along with www.shop.rugbyworldcup.com and will go on sale 11.00am on 1st November.
Each limited edition ball will have the Rugby World Cup Final date displayed and come with a stunning display box and a signed numbered certificate.
Two years in the making, the SIRIUS match ball is an evolution in match ball technology. The 7th edition Gilbert Rugby World Cup match ball, SIRIUS takes many of the popular and successful characteristics of the current Match-XV international match ball, with key developments focused on increased handling. Step changes in the design of the grip pattern mean the SIRIUS offers the largest total surface area of any international match ball produced to date. These precision improvements create an exceptional rugby ball with greatly enhanced handling properties, yet one which is still familiar to the players.
Replica Rugby World Cup Final ball – £49.99
Gilbert has produced 200 of the limited edition Rugby World Cup 2019 Final Replica Balls, which are exclusive to gilbertrugby.com and go on sale 25th October. The limited edition balls offer the biggest fans the chance to buy the perfect memento from the RWC Final.
As is on the Sirius Match Ball, the ball illustrates the RWC 2019 look and feel combining the traditional Japanese patterns with a contemporary rugby twist. The fractal spiral pattern across the ball ends with the polygonal representation of the sun on either end of the ball, ensures players have a key point of colour reference when rotating the ball.
It also consists of strikingly coloured geometric shapes that stand out well against the white background. Within the event mark and at both ends of the ball is the iconic RWC feature, which highlights Japan as the host nation and their fundamental involvement in the competition.
What makes this ball unique to the standard RWC 2019 Replica ball? Like the finals Sirius Final Match ball, this replica ball has the match date and location of the RWC 2019 final, along with an illustration of the Webb Ellis Cup in the centre of the ball – a unique feature exclusive to the final balls.
Visually impaired rugby lifts the spirits of players affected by last weekend's typhoon in Japan
As Rugby World Cup organisers pulled out all the stops to get their crucial match against Scotland played at the weekend, another Japan team was battling to play their crucial match, this time against England. Visually impaired players from across Japan battled their way to Kumagaya Stadium, host to three Rugby World Cup matches, as the visually impaired (VI) version of the sport kicked off. Although England narrowly won all three matches played this week, the result seemed less important than the sense of hope created by this ground-breaking initiative led by UK charity, The Change Foundation.
"Everyone present knew by the end that this was the start of something big in Japan and it was fitting that, after an emotional weekend for the country, the rugby family opened its arms to welcome in a new group of players who had never had the chance to play before", said Andy Sellins, CEO of The Change Foundation.
To round off the series in style, Japan's VI team took the field for a slightly different challenge against a Wasps Legends team which included rugby greats Simon Shaw (71 England caps) and Serge Betson (63 France caps). The Japan team went into a 20-0 lead before the Wasps Legends team got a handle on the wet weather and fought back to win 20-29 but the result was not important compared to the boost given to his new version of the game in Japan.
'I was delighted to be able to support this brilliant cause by putting the boots on in Japan. The Wasps Legends Charitable Foundation have done a great job supporting the development of this new form of the game and I think it's brilliant that the rugby family is reaching out to players who up to now thought they could never play our great game'.
Simon Shaw – British Lions and England player and Captain of the Wasps Legends team:
Captain of the England V team, Jack Pearce, said: "It's been an amazing experience. I never thought I would be playing rugby with other visually impaired people, let alone playing in Japan during a Rugby World Cup. This is great for visually impaired sport and it is was really moving to share the field with players who had a terrifying time trying to even get to our games'.
France and Wasps legend, Serge Betson, found the game very similar to the touch rugby he knows so well. 'It's basically a seven-a-side touch version of the game, played with a ball that makes a noise to help players locate it when it's moving. The referee makes a bit more noise to help players locate their position on the field and for safety reasons they have uncontested scrums and lineouts but apart from that it felt just like rugby. It's brilliant!'.
So what's next for the development of visually impaired rugby? The Change Foundation in partnership with the Wasps Legends Charitable Foundation and the Vision Foundation will continue to set up adult teams and youth teams across England and also work across each of the Six Nations to develop the sport in their countries. There are also plans for a "Blind Lions" tour to South Africa to play the "Blind Boks" in 2021.
In the meantime, when the England players and coaches get home they will also be checking in with Ian McKinley, who helped prepare the team for Japan. Ian lost an eye while playing for Leinster in 2011 but went on to play professional rugby for Benetton and for Italy. He has been a great support in helping develop the sport to this point and his ideas on how the team played will be listed to with great interest.
For further informationcheck out the following:
Web: www.thechangefoundation.org.uk
Twitter: @ChangeFdn
Instagram: @thechangefoundation
Facebook: m.facebook.com/thechangefoundationuk/
SAMURAI TAKE OVER LONDON
Samurai seen at Piccadilly Circus, Golden Jubilee Bridge and even in tube stations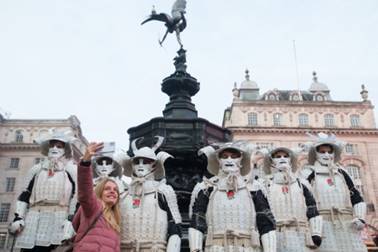 Bespoke samurai armour created by O2 as part of 'Be their armour' campaign
Out in force in support of England Rugby and rally the nation to be the team's armour
FRIDAY 1ST NOVEMBER: London was taken over by samurai today to the surprise of commuters and tourists in the city. The imposing figures were spotted across the capital, including Piccadilly Circus, walking across Golden Jubilee Bridge and even at London underground stations.
Created by O2, the figures were out in force in support of England Rugby and rally the nation to be England's armour ahead of this weekend.
The samurai may have looked familiar to some onlookers, having appeared in O2's campaign with England Rugby, inviting fans to 'Be their armour'. The 90 second brand film sees mysterious riders burst into a remote forest settlement to rouse its shadowy inhabitants into action, following them through the forging and fitting of the mighty, rose-bearing armour of the England team.
Nina Bibby, CMO, O2 said: "As a lead partner of England Rugby, we wanted to galvanise the nation to show their support and Wear the Rose ahead of a monumental day for the country on Saturday. Support from millions of England Rugby supporters both at home and in Japan has been England's armour on the pitch, so we're asking for one final push ahead of this weekend. We also hope our samurai added a bit of entertainment to the morning commute in the process."
To keep up to date with all of O2's activity around the final, follow @O2Sports on Twitter and search #WearTheRose
With the Rugby World Cup 2019 in full swing, Neuroscientist and Neurosurgeon, Dr Rahul Jandial  has recently released a Sunday Times best-selling book 'Life Lessons from a Brain Surgeon'.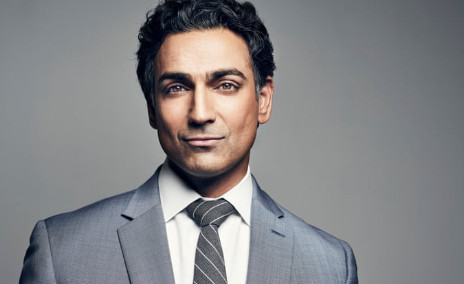 The book discusses and dissects his back catalogue of patients who have suffered from the most extreme cases of brain damage sustained through sports. By doing so, Dr Jandial is able to shed some much needed light on the importance of diagnosing head injuries, such as concussions, whilst also myth busting common misconceptions on what the future looks like after sustaining a head injury. By delving into topics such as 'if in doubt, sit them out' and 'false beliefs about concussions', Jandial offers a unique and useful tool at a time where a fully contact sport, such as rugby, is at its most prominent on a global platform. He goes on to emphasise the importance of a healthy brain is not to be underestimated in the pursuit of maximum performance in the sporting world.
Award-winning Neurosurgeon and Neuroscientist, Dr Rahul Jandial
Dr Rahul Jandial is a dual trained neurosurgeon and neuroscientist who trained at the University of California. He practises at the City of Hope, Los Angeles, performing brain surgery on patients suffering from brain cancer while also running The Jandial Laboratory, where he researches cutting edge approaches to surgery and neuroscience. He has also performed brain surgery live on the National Geographic Channel, and he has contributed to a Vice column. His new book, Life Lessons from a Brain Surgeon, was released on 27 June.
Rugby World Cup stirs up social media sensation ahead of quarterfinals
Rugby World Cup engagement increased 1,041% last weekend while daily engagement has risen 261% over the course of the tournament versus the week before it started.
LONDON, 18 October 2019 – Social media analysis by marketing technology company, 4C Insights, reveals posts, mentions, tweets and re-tweets of the official Rugby World Cup handles increased 1,041% over the last weekend.
Of particular value to sponsors and advertisers of the global tournament, the sentiment of social chatter also rose by 10 percentage points to 85% – referencing conversations that were positive and not negative.
The England team over their 3 games on match day saw an average increase in social engagement by 394% and hold a respectable sentiment score of 86%, reflecting their successes so far.
Aaron Goldman, CMO at 4C comments, "The social buzz around the Rugby World Cup is likely due to record-breaking TV audiences, with 60 million tuning domestically in Japan alone for the Japan vs Scotland nail-gripping match. With the tournament yet to further heighten this weekend as the quarter finals taking place, we expect more brands jump on the opportunity and launch reactive content to the highs, lows, and all around euphoria of this competition."
Rights holders rewarded
Due to the time difference and the need to watch on catch-up rather than live, many supporters have been watching the Rugby World Cup games on ITV Hub.
ITV Hub social media accounts experienced 315% increase in average engagement during the first three England games in the Rugby World Cup with a 68% sentiment score.
Notably, on the 10th October when the Japan vs Scotland game took place, ITV Hub on social soared in engagements by 786% along with sentiment rising to 80%.
Goldman adds, "We've seen how competitive the broadcast rights landscape has become around sport recently, with several of the major social platforms moving in. What's crucial is broadcasters make the most of their investment by encouraging brands to facilitate a surround sound experience for avid sports fans and engaging them across screens."
Rugby World Cup vs. NFL London Series
Since the Rugby World Cup kicked off, average daily engagement has increased 261% for during the duration of the tournament, compared to average daily engagement the week before. Meanwhile, the lift for NFL UK was 56% since the biggest NFL London Series kicked off. In particular, the second NFL London game last weekend struggled to generate the social hype compared to the first game the week before, with engagement with NFL UK decreasing by 40% from the first game to the second. This is notable considering no clash with other major live sports matches/tournaments taking place that evening, highlighting NFL London Series still has some work to do to drive high levels of engagement.
Goldman concludes: "It's clear that Rugby World Cup engagement rates are fast growing as England and respected teams proceed to the latter stages of the tournament. Whereas for the NFL London Series, there is still some traction to be gained in order to engage UK consumers beyond the initial hype of the first game. It will be interesting to see the impact of recent partnerships the NFL have made, such as TikTok over the coming year or so, and how this impacts engagement and traction of the sport outside of the U.S. With its growing base of passionate users around the world, TikTok has the ability to maximize fan engagement like never before and extend the experience for the NFL at a time when the NBA is politically embroiled in China."
MITSUBISHI MOTORS IN THE UK REWARDS RUGBY VOLUNTEERS
WITH JAPANESE KNOWLEDGE EXCHANGE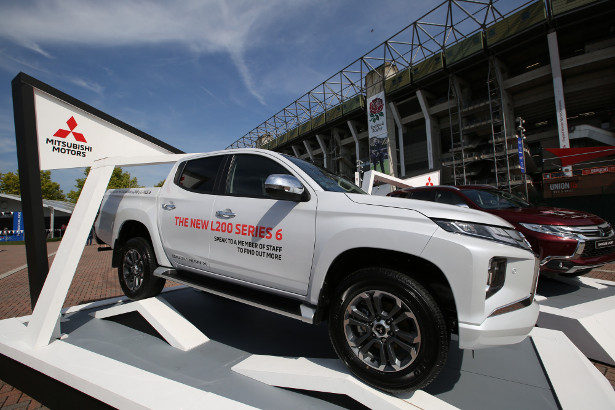 Courtesy of Mitsubishi Motors in the UK, three highly dedicated and selfless rugby volunteers from across England have been granted a once-in-a-lifetime knowledge exchange trip to Japan this autumn, as a reward for their commitment to grassroots rugby and outstanding efforts in community development.
Andy Trueman (Erdington RFC), Nicholas Winwood (Letchworth Garden City RUFC) and Daryl Gray (Broughton Park FC) have each earned a spot on the automotive company's 'Journey to Japan' initiative, which is sending grassroots rugby volunteers on a special week-long trip to Japan from 31st October to 6th November.
The programme will see the three volunteers and their companions head to Japan, where they will soak up the local culture and spend time with volunteer counterparts at a local Japanese club. The aim of the exchange is to reward each volunteer for their hard work, while also expanding their knowledge of grassroots rugby in order to inspire them to continue working for the betterment of the game. The three winners were selected through an application and interview process, where they outlined what they have achieved in the past 36 months, their ambitions for the next 24 months and how the programme would drive their work further.
A short film documenting the moment each volunteer found out they had won their place on Mitsubishi Motors' 'Journey to Japan' can be seen here – https://www.youtube.com/watch?v=nvEHi9MHHCk&feature=youtu.be
Commenting on the 'Journey to Japan' initiative, Mitsubishi Motors in the UK Managing Director, Rob Lindley said: "Mitsubishi Motors in the UK and the RFU proudly support volunteering at all levels of English rugby as part of our ongoing commitment to growing the grassroots game. I am immensely proud of all of the volunteers who are involved in rugby and I look forward to seeing what the 'Journey in Japan' can do for our three winners, the sport and the wider community in the future."
Mitsubishi Motors has a deep-rooted connection with rugby, which includes being the Official Performance Partner of England Rugby. As part of this partnership, Mitsubishi Motors and the RFU have developed the Mitsubishi Motors Volunteer Recognition Programme – an initiative which provides the local rugby community and grassroots rugby clubs with opportunities to recognise and reward the volunteers who make up an integral part of the game.
This autumn, Mitsubishi also provided two fans from England and Scotland with once-in-a-lifetime experience in Japan, through its Japan Awaits prize draw. The experience included seven nights in Tokyo and the chance to meet the England and Scotland rugby teams.
Commenting on Journey to Japan, Steve Grainger, RFU Rugby Development Director, said: "Volunteers are the lifeblood of rugby union in England and are one of the most valuable assets of a rugby organisation, no matter what their role, on or off the pitch, behind the scenes or on the committee. It's fantastic that three volunteers have been rewarded with a trip to Japan in recognition of their outstanding contribution to their clubs and rugby."
SEMrush Rugby World Cup data
England and Wales' support neck and neck on Twitter – but Japanese team wins the hearts of rugby fans across the globe
Ahead of this weekend's crucial World Cup Semi Finals, trusted data provider SEMrush has measured global spirit for the Wales and England squads by examining the discussions and activity taking place among fans on social media.
The trusted data provider has analysed positive language on Twitter for the competing teams before the big game this weekend, as both have large and passionate fan bases. Based on the discussion around these teams on Twitter, England takes top spot for volumes of positive discussion around their progress through the competition so far – but the Welsh team is not far behind, and trumps England with the ratio of positive tweets compared to negative and neutral ones.
In the battle for gold and glory, this year's Rugby World Cup has seen several world first records – one of the most exciting being the potential to have a first ever all home nations World Cup Final. With the chance to see England and Wales fight for victory SEMrush analysed a collection of Tweets to see who was scoring goals off the field. Let's just say despite a win or lose from Wales, they will certainly be returning to fans who favour their performance on and off the field.
Global support for the Japanese team has often risen well above positivity and support for England and Wales. In good spirit and despite being knocked out, rugby fans the world over were backing the home nation online for their formidable progress. Japan's players set new benchmarks for their country, continent and fans as they competed in their first Rugby World Cup quarter-finals.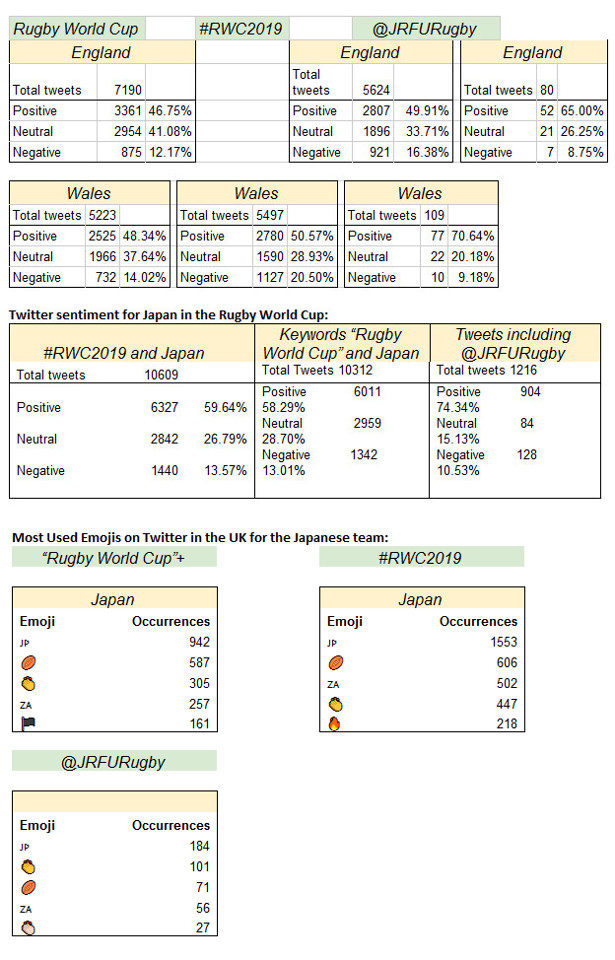 StubHub UK launches the search for the UK's best fan photographer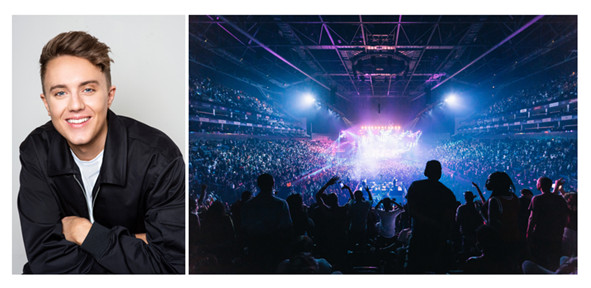 StubHub UK launches its Fan Photography competition, asking music and sports fans to share their best photos of music gigs and sporting events
Quirky competition categories include 'Pets at Gigs', 'Bored Parents' and 'When Unexpected Things Happen'
Judging panel includes Capital FM's Roman Kemp, renowned photographer Ron Timehin and StubHub UK's Róisín O'Shea
StubHub UK has launched its Fan Photography Competition to find the best fan photographer in the country, offering the winner free tickets to any music gigs or sporting events of their choice for an entire year.
The ticket marketplace is encouraging sports and music fans to enter their best photos in a variety of quirky categories, including snaps of parents bored at gigs they've taken their children to, as well as dogs, cats and other animals who've made an appearance at a gig, festival or sporting event.
All people need to do to enter the competition is upload a picture to Instagram or Twitter, using the hashtag #ThatStubHubFeelingLIVE and tagging @StubHubUK. If music and sports fans want to enter a photo they've already uploaded, that's fine – just re-upload it using the hashtag.
The competition is open now and closes around Wednesday 6th November. The photographs will be judged by TV and Capital Radio presenter Roman Kemp and acclaimed photographer Ron Timehin, as well as StubHub UK's own Róisín O'Shea completes the panel.
Capital FM's Roman Kemp said: "Taking a picture while you're at a gig or match is just part of being there and reliving the amazing experience of seeing something live.
"Let's be honest, most of the photos people take are absolutely terrible, so I'm really excited to see some amazing photography. Some of the categories here are hilarious: I'm particularly looking forward to judging the Bored Parents and When Things Go Wrong categories.
"The winner of this competition gets free gig or sports tickets for a year, so if even if you think your pictures are completely unamazing you should enter because you never know, you could win!"
The full categories are:
Getting Emotional
Cried as your idol took to the stage at The O2, or did your team got hammered in the derby? Captured the atmosphere at a festival this summer? This category is all about capturing those emotions – happy or sad – that come out at a live event.
Pets Corner:
Cats that invade the pitch, the famous hawks of Wimbledon and the dolled-up dogs that go to music festivals with their owners; this category needs your best images of unexpected animals at a live event.
Best Fan-Made Banners:
Fans can be a little bit crazy, and their banners often reflect that. If you've pictured an amazing banner, send it our way.
When Unexpected Things Happen
Not everything in life goes to plan. Perhaps you've captured a snap of a drink going everywhere, coming out of the mosh pit looking barely alive, or you've buried your head in your match day programme as your team takes a drubbing.
Bored Parents:
Not everyone at a live event always wants to be there. If your dad took you to see One Direction and joined a conference call, read a book or fell asleep while he was there, this one is for you.
Photographer Ron Timehin said: "Every photographer starts life as an amateur, so I'm really looking forward to judging StubHub UK's Fan Photography competition to find some amazing images.
"Live events offer the perfect environment for extraordinary photography: you have to be on it and alert or you could miss the moment. It's the ideal backdrop for capturing the experience and creating long lasting memories."
StubHub UK's Róisín O'Shea said "We launched this competition because we wanted to celebrate the unmissable experiences that live events can offer. There's nothing quite like seeing your favourite artist or sports team live.
"We're offering a year of free tickets to the person who submits the best overall photograph, the person who really manages to capture the experience of being there in the moment, surrounded by thousands of like-minded fans."
The winner will get a pair of tickets to a gig or sporting event of their choice from the StubHub UK platform every month for a full year.
Tickets for artists including Ariana Grande, Billie Eilish, Elton John and more can be found online at www.stubhub.co.uk/, subject to availability and upcoming gig dates.
StubHub's FanProtect promise means that every resale order is protected by the FanProtect Guarantee, meaning that fans will receive genuine tickets or a comparable replacement ticket, or their money back.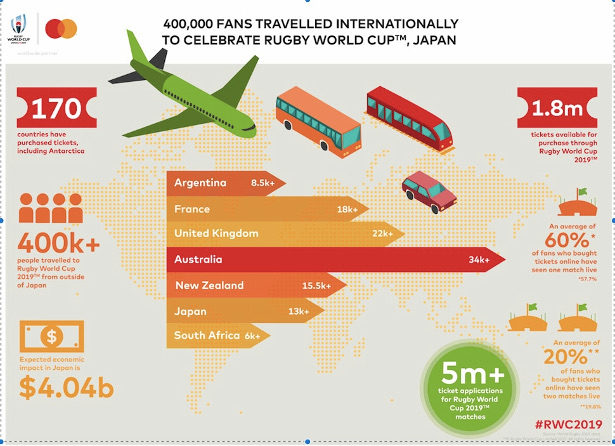 Managing an effective team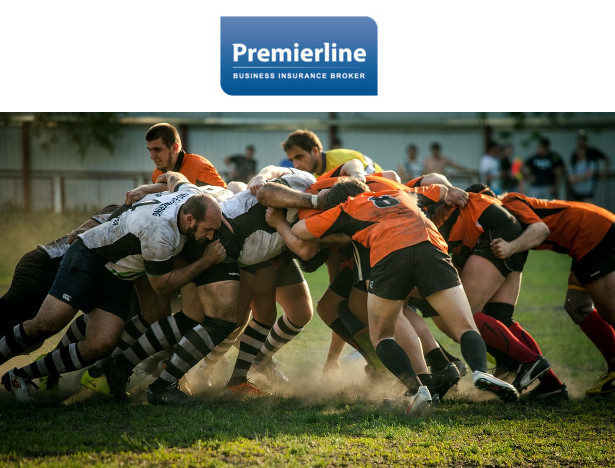 As England's head coach, Eddie Jones as the unenviable task of trying to keep his and his players' cool as they play during Rugby's Biggest event, the 2019 World Cup. No doubt the role has involved a lot of planning and strategizing. Analysing other teams in order to implement last minute tactics. Leading and encouraging the players to give their best possible performance.
Before becoming England's Head Coach, Eddie Jones had a brief stint in a consultancy role in 2006 at Saracens and later taking over as Director of Rugby in 2008. Premierline spoke to managers and directors currently working at Saracens, to discuss the similarities between rugby, business and managing a team. (View full article here > www.premierline.co.uk/knowledge-centre/what-can-businesses-learn-from-world-cup-rugby-in-2019.html)
"Sport and Business can learn from each other as both endeavours are fundamentally about people. At Saracens, our people and culture remain our central focus. We are always looking at how we can provide a fun, challenging and rewarding environment, so people can give the most of themselves every day. We believe if you can get "the people bit" right, the rest will begin to fall into place." – David Jones, Head of Player Development Programme at Saracens
'At Saracens we look to create the highest level of performance by looking after our people. If we create good people, we create good rugby players and this is true in any organisation. If you create good people they will be better at their jobs as they will be willing to work harder, give more, share information and help those around them." – Will Fraser, Director of The Saracens Way
Will retired from rugby in 2017 and has since joined The Saracens Way as Director, this programme brings the Saracens' values, mentality and processes to help organisations improve their business models.
ENGLAND RUGBY STARS AND THEIR CARS

The England rugby team have landed in Japan, ready to compete in the 2019 Rugby World Cup, but what cars have the team's stars be left behind.
Car buying giant, webuyanycar.com have produced this round up of the best of the England Rugby team's motors, along with some insight into the rules of the road when driving in this year's World Cup host, Japan.
Leicester Tigers scrum-half, Ben Youngs, is one of the most experienced England players in the World Cup squad, with an impressive 86 England caps under his belt. When not on the pitch, Youngs can be found enjoying the great outdoors in his adventurous, Twisted modified, Land Rover Defender.
Youngs' isn't the only player to own a motor from luxury manufacture, Land Rover, with England team mates, Jamie George, Joe Marler and George Ford all favouring the opulent, Range Rover.
The Porsche Cayman is also a popular choice amongst the England team with Exeter Chiefs team mates, Luke Cowan-Dickie and Henry Slade, both owning this sporty model. Jack Nowell is another Exeter Chiefs player that enjoys a sporty ride, driving a dark grey Jaguar F Type.
Richard Evans, head of technical services at webuyanycar.com, said: ''We buy a number of luxury and performance cars at webuyanycar.com every week, including Land Rovers, Porsches, Maseratis and Jaguars. It's clear to see that the current England squad have great taste in cars.
''We'll be rooting for the England lads during the World Cup, we hope that their performance will be as good as that of their cars.''
Richard added: ''For those looking for a quick, hassle free way to part with their car, so that they can get back to watching the Rugby World Cup, why not give webuyanycar.com a go.''
Anthony Watson, who will be entering the 2019 World Cup with 34 England caps, has one of the most exotic cars of all the England players. The Bath Rugby full-back is the proud owner of a Maserati Ghibli, with a stylish jet black paint job.
If you're planning on heading to Japan to enjoy this year's world cup, there are a few things you should know about the country's driving laws.
Like the majority of the world, the legal driving age in Japan is 18. The Japanese have a zero-tolerance attitude to drink driving and those found guilty of drink driving may be subject to harsh punishments, including up to three years imprisonment or a fine of up to 500 thousand Yen (£3,853*). Using your phone whilst driving is also strictly prohibited.
Motorists that find themselves at a rail crossing are permitted to come to full stop before crossing and driving through a puddle that splashes a pedestrian is a finable offense.
One thing that Brits driving in Japan don't need to worry about is adapting to driving on the other side of the road, as just like us, the Japanese also drive on the left-hand side.
Japan to be second highest scoring Rugby World Cup of all time

Thursday 19th September 2019 – Sporting Index expect the 2019 Rugby World Cup in Japan to see 2,560 points racked up over the next six weeks, around 300 less than 2003 tournament in Australia but more than any other RWC.
That figure will be reached after 306 tries, 187 penalties, 231 conversions, 10 penalty tries and just seven drop goals, according to the leading sports betting firm.
127 kicks will go sailing wide of the posts in the Land of the Rising Sun, while Sporting Index also expect there to be four red cards over the course of the 48 matches.
England's total tournament points are priced at 209, 76 more than when experiencing a premature exit from the 2015 RWC, and champions New Zealand are fancied to notch 290 points en route to a fourth title
Neville Burdock, head of trading at Sporting Index, said: "The 2019 Rugby World Cup is set to be one of the most exciting ever, with many teams harbouring genuine ambitions of lifting the Webb Ellis Cup on November 2nd.
"With teams having to battle through humid Japanese conditions, there should be plenty of space as players tire, leading to a bumper try haul of over 300.
"After England's disappointment as hosts in 2015, we expect them to score a considerable amount of points more, but not compete with the All-Blacks, who are expected to average over 40 points a game. With all the firepower available to them, including superstar back Beauden Barrett, they enter as convincing favourites to win their third World Cup in a row."
New LED lighting in Kobe Misaki stadium for world's biggest rugby tournament in Japan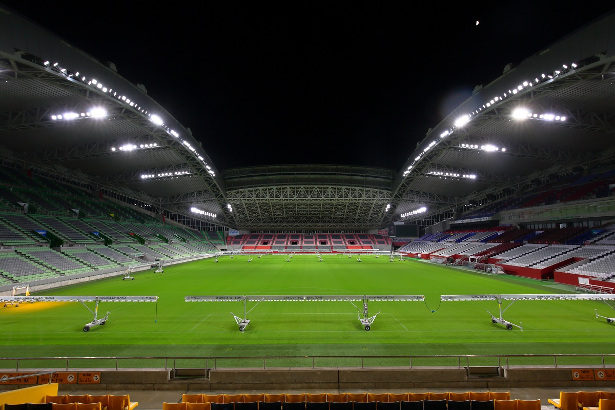 Signify's Interact Sports connected lighting system enables multiple light scenes to adjust lighting standards in the multipurpose venue to host other major events
Robotic measurement method, video aiming and laser scanning drastically shorten installation time, and improve accuracy and quality
New energy-efficient LED lighting uses less electricity compared to conventional lighting, saving 45% in electricity costs
Kobe City, Japan – Signify (Euronext: LIGHT), the world leader in lighting, has installed LED lighting in Kobe Misaki stadium, one of the stadiums used for the world's biggest rugby tournament which takes place from September 20 to November 2 in Japan. The Philips ArenaVision LEDs that have been installed, are controlled by Signify's Interact Sports connected lighting system, creating spectacular light shows and allowing for the programming of multiple light scenes to adjust lighting standards to the different sports that are played in the stadium. The new LED lighting system in the 30,132 seats stadium was commissioned via an innovative method using robotic measurement and includes video aiming and laser scan.
The stadium, now in use during the world's biggest rugby tournament, is also the venue for the premier Japanese professional football league. A total of 404 Philips ArenaVision LEDs were installed. The multiple light scenes in the Interact Sports system can be played back to meet different lighting standards that are required by rugby as well as football associations. It creates stand-out fan experiences that wow audiences before, during and after the match, making Kobe stadium a more attractive multipurpose venue to host other major events. The new energy-efficient LED lighting also uses less electricity compared to conventional lighting, saving 45% in electricity costs.
"We're very proud to light up Kobe Misaki stadium for the world's biggest rugby tournament held in Japan," said Thierry Jean Baptiste Chapiteau, Global Sub Segment Manager Sports and Arenas at Signify. "The players get perfect lighting on the field and the legion of rugby fans around the world, watching a match on TV, can see every detail in the highest definition. Fans in the stadium can enjoy light shows adding to the incredible atmosphere."
By introducing Signify's robotic measurement method, laser scanning and a video aiming system, the installation time was drastically shortened, and accuracy and quality were improved. The whole process from dismantling the HID luminaires to the installation of the upgraded LED system was completed in only 65 days. In addition, higher protection to the grass pitch was guaranteed during installation due to the robotic measurement.
"We were impressed with Signify's commissioning and engineering methods, which were very new to us. The new technologies were very useful and necessary to complete our project smoothly. We're very happy to work together in this project and would like to thank the project members within Signify," said Mr. Nakamoto, Kinden Corporation, one of the largest M&E Contractors in Japan and appointed by Kobe City for this project.
Besides Kobe Misaki stadium, Signify is also responsible for the lighting of Aichi's Toyota stadium where another four matches of the rugby tournament will be played. Toyota stadium and Kobe stadium are the first two outdoor stadiums in Japan using robotics to install the connected lighting system, Interact Sports, in combination with high performance Philips ArenaVision LEDs.
Traveling fans head to Japan for Rugby World Cup 2019
Langley, United Kingdom, Wednesday 18 September 2019: Advanced flight bookings to Japan suggest rugby fans from the United Kingdom, New Zealand and Ireland will be on the ground in force to support their teams during this year's Rugby World Cup according to research by Travelport, a leading technology company serving the global travel industry.
Rugby World Cup 2019
Countries participating in the tournament
Flight Booking Growth to Japan
(Wednesday 18 September to Monday 4 November vs previous year)
Rank Origin Vol. increase % Change
1 United Kingdom +7,488 +19%
2 New Zealand +5,871 +70%
3 Ireland +4,016 +291%
4 South Africa +3,770 +234%
5 Argentina +2,853 +139%
6 Australia +1,432 +3%
7 Georgia +235 +222%
8 Namibia +93 +291%
9 Western Samoa +25 +313%
10 Tonga +9 +113%
This data is derived from Travelport's interpretation of relevant MIDT data. It reflects bookings made through GDS only. Additional bookings will also have been made directly through airlines' websites.
With three teams from the United Kingdom (UK), England, Scotland and Wales, taking part in the Rugby World Cup it's no surprise to see the greatest increase in flight bookings to Japan during the tournament coming from the nation.
With New Zealand looking to add a third win to their back-to-back victories in 2015 and 2011 respectively, the All Blacks will see good support from the stands with the number of tourists heading to Japan up 70% year-on-year. With the average traveler booking 134 days in advance, New Zealand fans were also the most forward-thinking travel planners, keen to secure their ticket early.
Commenting on the data, Jason Clarke, Chief Commercial Officer – Travel Partners, said; "We know big sporting events often encourage people to travel and there is nothing like being in the stadium watching your team compete on the world stage. It's great to see the UK's teams will be well supported and that regular favorites like New Zealand, South Africa and Australia will also have fans filling the stadiums for their games".
As part of its study, Travelport analyzed booking data from all global distribution systems (GDS) to Japan, as of Thursday 12 September 2019 arriving from Wednesday 18 September 2019 to Monday 4 November 2019. The company then ran comparable data for the same period last year to identify trends.
GDS are vast hi-tech reservation networks that allow travel agents, travel management companies and large corporations, among others, to search and book airline seats, hotel rooms, rental cars, and other travel related items. Additional bookings will have been made directly with airlines, which may or may not also have a GDS presence. Globally in 2018, Travelport alone processed 1 trillion transactions through its GDS.
England's lineout, Japan's goalkicking and All Blacks in almost everything else…
bettingexpert reveals 2019's top performers across the pitch ahead of the Rugby World Cup
Thursday 19th September 2019 – England lead the way in world rugby when it comes to winning their lineout, but that's the only category where Eddie Jones' men can say they're number one, according to bettingexpert.
Of the 20 nations set to battle it out in Japan for the 2019 Rugby World Cup, England have an unrivalled 94% success rate at the lineout, but it's New Zealand who paint black across the board with outstanding stats in five of the 10 categories measured by the world's largest social network of tipsters.
The All Blacks top the table when it comes to points, tries, metres, breaks and tackle success per game, while Australia lead the way for carries per game.
Hosts Japan are the most accurate in front of the sticks with a goalkicking success rate of 90% and France are the kings of the offload so far this year, with a per game figure of 13.4.
Namibia sit at the wrong end of the table in three key categories, with the worst figures for penalties conceded, sin bins and scrums of any nation competing in Japan.
For all the best betting advice on the 2019 Rugby World Cup, visit: www.bettingexpert.com/tips/rugby/international/world-cup
Men in their thirties drop the ball on testicular cancer
Bupa UK teams up with international rugby star to tell men to 'Check Your Tackle'
One in four men have never checked themselves and nearly half 'regularly forget to check'
Men wait for three weeks on average before getting a potential cancer symptom checked
One in five men would be embarrassed to discuss a potential symptom of testicular cancer with their doctor
Bupa UK has partnered with Welsh international rugby star and testicular cancer survivor Matthew Rees to urge men to 'check their tackle'
Men are being encouraged to 'check their tackle' to kick testicular cancer into touch, as six million admit they've never checked themselves for the disease1.
The appeal comes as part of a nationwide campaign by Bupa UK as it's revealed that one in four (24%) men have never checked themselves for testicular cancer with nearly half (45%) admitting they 'regularly forget' to look for symptoms.
Common misconceptions are also holding men back from checking their testicles, with one in four (23%) of men in their 30s thinking they're 'too young' to get the disease, despite it being most prevalent at this age2. One in three men are aware that heaviness or fluid in the scrotum (33%), with even less aware of abdominal pain (24%) or back pain (12%), are symptoms.
Men are still uncomfortable talking about their health, with one in three too embarrassed to talk to friends about issues 'down there', one in five (21%) uncomfortable about talking to a doctor and 20% admitting they wouldn't tell anyone if they spotted a symptom.
But misconceptions and embarrassment are leading to treatment delays – with potentially serious consequences. When diagnosed at the earliest stage, all men diagnosed with testicular cancer will survive for five years or more3, but one in eight men under 35 said they had previously delayed seeking help for a symptom which turned out to be cancerous. On average men would delay for three weeks (21.7 days) before visiting a doctor with a symptom.
With the condition affecting more than 2,000 men in the UK each year4 and one in three (35%) unsure what they're looking for, Bupa and international rugby star Matthew Rees have teamed up to encourage men to 'check their tackle'.
Matthew Rees says: "As someone who was diagnosed at just 32 at the height of my rugby career, tackling the myth that young, fit men can't get testicular cancer is hugely important to me. While I was lucky that my cancer was caught and treated relatively quickly, I'm aware that many men with concerns don't check themselves or speak to their doctor, putting their health at serious risk. I know all too well that testicular cancer doesn't have an age limit, so checking your tackle might just save your life."
Julia Ross, Head of Cancer Care at Bupa UK, says: "At Bupa we know that early diagnosis and access to treatment can have a positive impact on the outcome of testicular cancer, and being vigilant for any lumps or changes can save lives. That's why we developed Cancer Direct Access, our self-referral service, which allows customers to skip the GP and get access to specialist consultants straight away.
"We're working with Matthew to raise awareness for testicular cancer ahead of the 2019 Rugby World Cup, and while his rugby career is exceptional, his cancer experience is similar to thousands of other men. The World Cup is a time for celebration, but it can also be a useful reminder for the importance of promoting awareness for men's health conditions."
Bupa launched its telephone-based cancer self-referral service – Cancer Direct Access – as part of its commitment to improving cancer survival rates by reducing the length of time between diagnosis and treatment. Bupa UK insurance customers can call the dedicated oncology team before being referred to a specialist consultant if they are experiencing cancer symptoms, without the need for a GP referral.
Since launching in 2015, it has helped over 4,000 customers gain faster access to a specialist consultation to discuss their symptoms.
O2 UNVEILS BRAND NEW ENGLAND RUGBY CAMPAIGN INVITING FANS TO 'BE THEIR ARMOUR'
The O2 England Rugby advert will be screened for the first time on TV on Sunday 22nd September
The 'Be their armour' campaign features England captain Owen Farrell alongside teammates Maro Itoje, Jonny May, Ben Youngs, Courtney Lawes and Elliot Daly as they prepare to take on the best in the world
O2 has also launched its Travel Fan In Japan content series featuring TV personality Jamie Laing and former player-turned-pundit Ugo Monye
Ahead of the huge autumn of rugby, O2 has launched its brand-new campaign with England Rugby, inviting fans to 'Be their armour'. The campaign is founded on the power of support, uniting fans and showing how their support can be England's armour, helping to prepare the squad as they kick start their bid to conquer the world this weekend.
The multi-million-pound campaign set to rally the nation behind the team will launch on Wednesday 18th September via O2 Priority and O2 social channels with support from key influencers, including England Rugby legend Jonny Wilkinson. The campaign will then go live on ITV on Sunday 22nd September.
The 90 second brand film sees mysterious riders burst into a remote forest settlement to rouse its shadowy inhabitants into action, following them through the forging and fitting of the mighty, rose-bearing armour of the England team. Armed with the extraordinary and uniquely customised English Samurai armour that the fans have made, the players are then ready to face the world – standing side by side with their fans.
Created over a period of eight months, the ad is directed by the award-winning Sam Brown; responsible for some of the world's most iconic advertising campaigns and music videos.
Nina Bibby, Chief Marketing Officer at O2, said: "As lead partner of England Rugby, we wanted to create a campaign that brings fans closer to the team and galvanises the nation to show their support and Wear the Rose. Our players have now worn the shield of the samurai, but it will be the support from millions of England Rugby supporters both at home and in Japan that will be their armour on the pitch."
As part of the campaign and to help connect supporters with an in-depth view into Japan, O2 has also unveiled a six-episode content series, featuring former rugby player-turned-pundit Ugo Monye and TV personality Jamie Laing. 'O2 presents: Travel fan In Japan' will air for the first time on Thursday 19th September with every episode available to watch through O2's distribution partner, JOE Media, as well as on O2's social channels.
Over the course of six episodes, the series discovers and highlights the power and influence of rugby in Japan, ranging from grassroots all the way to their shining moment on the world stage. Kickstarted by a meeting with England head coach Eddie Jones, each episode explores a key characteristic of what it means to be an international rugby player via five elements of the Bushido code which is closely tied to Samurai culture: respect; integrity; duty; loyalty; and courage.
To find out more about the campaign and to keep up to date with O2's activity during the tournament, follow @O2Sports on Twitter and search #WearTheRose.
Alteryx data analytics predicts Rugby World Cup 2019
Alteryx predicts that New Zealand will beat Wales to win the 2019 Rugby World Cup
London, UK, 17 September – Alteryx, the firm revolutionising business through data science and analytics, has utilised the power of predictive analytics to predict the outcome of this year's Rugby World Cup. Leveraging data from Opta, Alteryx has built a predictive model to analyse every kick, tackle and try from over 1,000 matches worth of international test match data from the last 12 years (including the last three world cups), to predict New Zealand will beat Wales in the 2019 Rugby World Cup final.
The linear regression model used predicts the outcome of each match and the winning margin by targeting the points difference for each game and variables built around the form of each team coming into the match (win percent, tries per game etc), their ranking difference compared to the opponent, and their recent history against that particular opponent (last win/loss margin, win percent). With this model, Alteryx predicts the outcome of the pool matches and the route to World Cup triumph as:
Quarter-finals
· Ireland to beat South Africa by 7 points
· New Zealand to beat Scotland by 18 points
· England to beat Australia by 11 points
· Wales to beat France by 12 points
Semi-finals
· Wales to beat Ireland by 7 points
· New Zealand to beat England by 3 points
Final
· New Zealand to beat Wales by 8 points for a third consecutive title.
Alan Jacobson, Chief Data and Analytics Officer at Alteryx comments on these predictions; "Whether you need to crunch big data sets or tackle complex analytical predictions to increase percentages, data has become a vital part of both player and game appraisal analysis. From performance data accrued through wireless-enabled wearable activity trackers to predicting training loads or identifying key injury triggers, predictive and spatial tools are changing the way sports are played as teams turn to data to achieve a competitive edge. By building advanced predictive models to exploit past match and individual performance data in order to garner complex insights we can realistically predict New Zealand will be the ultimate tournament winner in Japan."
About Alteryx, Inc.
Revolutionising business through data science and analytics, Alteryx offers an end-to-end analytics platform that empowers data analysts and scientists alike to break data barriers, deliver insights, and experience the thrill of getting to the answer faster. Organisations all over the world rely on Alteryx daily to deliver actionable insights. For more information visit www.alteryx.com.
Alteryx is a registered trademark of Alteryx, Inc. All other product and brand names may be trademarks or registered trademarks of their respective owners.
Get ready for every game with scrum-ptious Rugby World Cup burgers!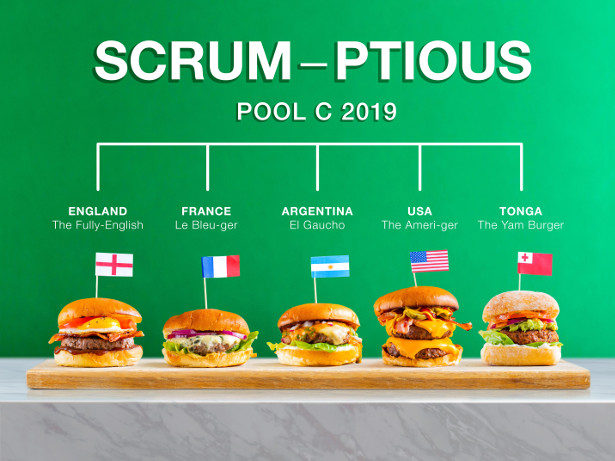 The 2019 Rugby World Cup is upon us and Pool C will saw England face-off against Tonga, the United States, Argentina and fierce rivals France.
The Japanese are hosting the tournament for the very first time – so avid rugby fans will need to be up at the crack of dawn to catch matches across September and October before November's Rugby World Cup Final. In fact, the earliest Pool C game, will kick off at a yawn-inducing 5.45am!
If heading down to your local at 8am for a beer and burger combo isn't an option – Princess appliances has developed the perfect solution! Convert your front room into the ideal place to catch the match with a selection of scrum-ptious burgers that can be cooked (and consumed!) in front of the telly.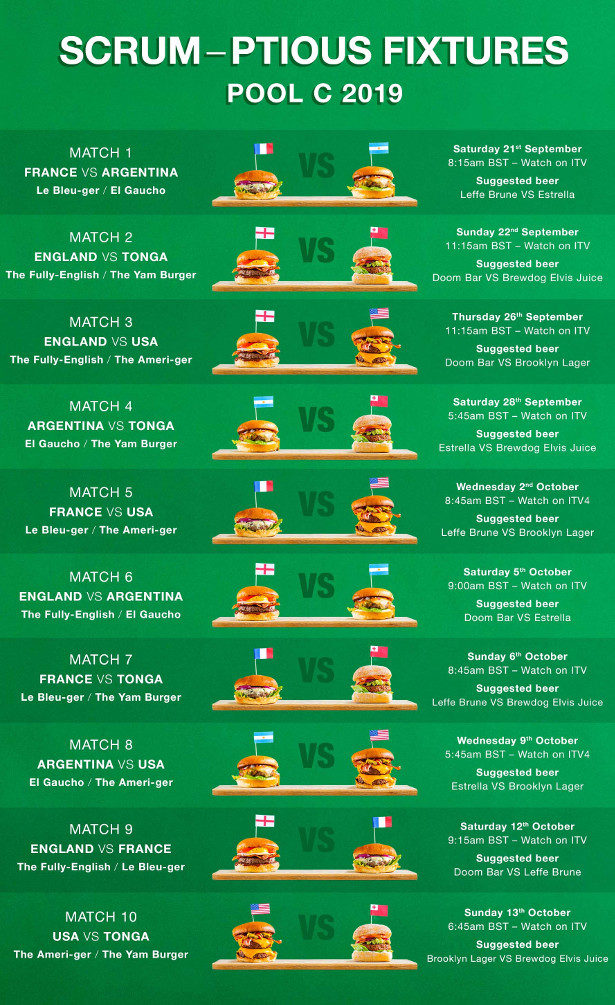 Princess has perfected five Rugby World Cup inspired recipes that can quickly be rustled up on the Princess Table Chef Pure Compact. Your options include: The Fully-English (England), The Yam Burger (Tonga), The Ameri-ger (USA), El Gaucho (Argentina) and finally Le Bleu-ger (France).
The Princess Table Chef Pure Compact is the perfect grill plate for flipping burgers with friends and family whilst catching all the action. Plug in and play on a coffee table and your mobile burger station is ready for kick-off!
So you know exactly what to eat for each match, Princess has provided this handy fixture guide below.
ENGLAND, FRANCE, ARGENTINA, USA, TONGA
Match 1: France vs Argentina
Date and time: Saturday 21 September, 8.15am BST
TV channel: ITV
Burgers: Le Bleu-ger vs El Gaucho
Suggested beer: Leffe Brune vs Estrella
Match 2: England vs Tonga
Date and time: Sunday 22 September, 11.15am BST
TV channel: ITV
Burgers: The Fully-English vs The Yam Burger
Suggested beer: Doom Bar vs Brewdog Elvis Juice
Match 3: England vs USA
Date and time: Thursday 26 September, 11.15am BST
TV channel: ITV
Burgers: The Fully-English vs The Ameir-ger
Suggested beer: Doom Bar vs Brooklyn Lager
Match 4: Argentina vs Tonga
Date and time: Saturday 28 September, 5.45am BST
TV channel: ITV
Burgers: El Gaucho vs The Yam Burger
Suggested beer: Estrella vs Brewdog Elvis Juice
Match 5: France vs USA
Date and time: Wednesday 2 October, 8.45am BST
TV channel: ITV 4
Burgers: Le Bleu-ger vs The Ameir-ger
Suggested beer: Leffe Brune vs Brooklyn Lager
Match 6: England vs Argentina
Date and time: Saturday 5 October, 9:00am BST
TV channel: ITV
Burgers: The Fully-English vs The El Gaucho
Suggested beer: Doom Bar vs Estrella
Match 7: France vs Tonga
Date and time: Sunday 6 October, 8.45am BST
TV channel: ITV
Burgers: Le Bleu-ger vs The Yam Burger
Suggested beer: Leffe Brune vs Brewdog Elvis Juice
Match 8: Argentina vs USA
Date and time: Wednesday 9 October, 5.45am BST
TV channel: ITV 4
Burgers: El Gaucho vs The Ameir-ger
Suggested beer: Estrella vs Brooklyn Lager
Match 9: England vs France
Date and time: Saturday 12 October, 9.15am BST
TV channel: ITV
Burgers: Le Bleu-ger vs The Fully-English
Suggested beer: Doom Bar vs Leffe Brune
Match 10: USA vs Tonga
Date and time: Sunday 13 October, 6.45am BST
TV channel: ITV
Burgers: The Ameir-ger vs The Yam Burger
Suggested beer: Brooklyn Lager vs Brewdog Elvis Juice
For more information, visit www.princesshome.co.uk
Drink drive accidents increase between 1.00pm and 4.00pm on Sunday afternoons with male drivers the biggest culpritsiinsurethebox gives sobering warning to rugby fans as England's first match in the
Rugby World Cup
www.insurethebox.com
London, September 2019 – With rugby fans across the UK gearing up for the first home games of the Rugby World Cup – Ireland vs Scotland and England vs Tonga – on Sunday 22 September, insurethebox, the UK pioneer of telematics-based car insurance is offering some sobering advice for young drivers heading to the pub or gatherings with friends to watch the games. The 9 hour time difference will see Ireland vs Scotland broadcast at 8:45am and England vs Tonga at 11:15am on Sunday morning. And the chances are that whatever the results, alcohol will be part of the festivities.
Simon Rewell, Road Safety Manager at insurethebox, commented: "It's all too easy when you're caught up in a great sporting moment to have another drink. But that could be a tactical error for rugby fans, young and old. Indeed, the latest Department for Transport (DfT) data shows the highest proportion of accidents on a Sunday involving drink driving occur between 1.00pm and 4.00pmii. And young drivers are especially vulnerable.
"When young people take to the roads after even just one drink they are putting themselves, their friends and other road users in potentially grave danger. We don't want to put a dampener on this great international sporting event, but if young rugby fans need to be elsewhere after watching Sunday's matches, they should find alternative transport or simply not drink alcohol."
DfT data shows that on Sunday drivers are most likely to be stopped to take a breath test at 2.00pmiii and the majority of failed breath tests throughout the week were on a Sunday between midnight and 5.00amiv so the chances are, drivers will be caught if they're over the limit.
"Drink driving is just not worth the risk. As well as significantly increasing the possibility of an accident, the impact of being found guilty of drink driving could include imprisonment, a fine of up to £2,500, a driving ban, and an increased insurance premium when the driver does get back on the road. If within their first 2 years of driving, the driver might have to restart the process of getting a driver's licence. It could also jeopardise an individual's job if they drive for work," added Simon Rewell.
insurethebox improves driving safety among young motorists by proactively communicating with its customers, using telematics to empower young drivers to better manage their driving habits in order to reduce their insurance risk profile – and potentially their premiums. In this way, insurethebox helps young motorists make positive changes to their driving behaviour, such as reducing their speed or choosing not to drive if they're not fit to be behind the wheel.
Business Wales launches export drive with Welsh rugby star Shane Williams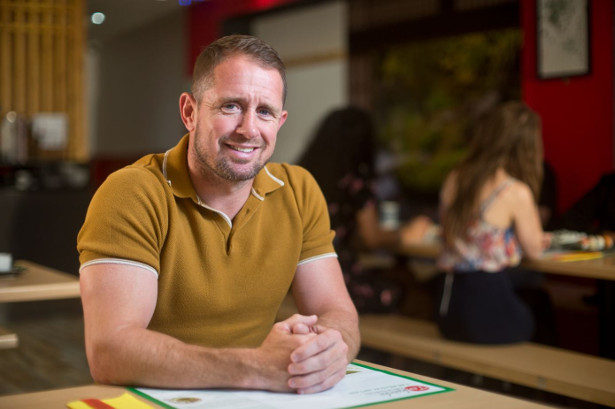 This month Wales will be sending some of its very best exports to Japan to compete in the Rugby World Cup. And ahead of the highly anticipated tournament, Business Wales – the Welsh Government support arm – has launched a new campaign designed to encourage more Welsh businesses to consider exporting, choosing one of Wales' most famous exports, rugby icon Shane Williams, to front the campaign.
The international rugby star, who has represented his country all over the world and played in Japan, will be the face of the campaign which will call on companies across Wales to recognise their export potential.
The campaign aims to inspire more companies across the country to consider how their products and services could play in overseas markets, including Japan.
Today, Japan is a significant export market for Wales, with millions of pounds worth of Welsh goods and services exported to the country every year.
Speaking about his involvement in the campaign, Shane Williams said: "As a proud Welshman, I am passionate about seeing Wales showcased on the international stage just as I was proud to represent Wales around the globe.
"Wales has so many fantastic products and services and, as a nation, we have so much to offer to the rest of the world. It's important to remember that ultimately if your product is a success in Wales, it can also be a success abroad. I am certainly hoping the lads can prove just that in the World Cup!"
The Welsh Government Minister for International Relations, Eluned Morgan, said: "It is great to see one of Wales' greatest exports to Japan, Shane Williams, leading this campaign to share his experience of the market and inspire Welsh businesses to export.
"As the Welsh Rugby team heads off to compete on the World stage, Welsh businesses should be doing the same. Japan is a good market for Welsh exporters and is one of many markets where Welsh businesses can grow their exports.
"Exporting can transform a business and take it to the next level. It is good for Wales too.
"I am committed to ensuring that we provide the support to businesses to help them achieve their export potential and bring their own international success back to Wales."
Business Wales provides access to a whole range of services including export specialists within the Welsh Government. For more information visit www.businesswales.gov.wales/export or call 03000 6 03000.
RUGBY WORLD CUP TOP TRUMPS
30 Rugby Players Compared by Top Trumps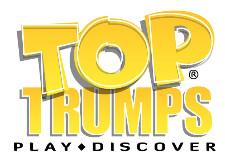 WHO IS THE TOP RUGBY STAR IN THE WORLD?
WHO HAS SCORED THE MOST TRIES?
WHO HAS THE BIGGEST TACKLE?
FIND OUT WITH WORLD RUGBY STARS TOP TRUMPS!
The UK's favourite card game, Top Trumps, compares all your favourite rugby stars ahead of the Rugby World Cup
Beauden Barrett is the 'Top Trump'
Could one of George North, Maro Itoje or Michael Hooper be the 'Top Trump' by the time the World Cup is over?
Compare Stuart Hogg and Johnny Sexton ahead of Ireland v. Scotland on Sunday
Top Trumps has been rating every topic for over 40 years, from Sports Cars to Dinosaurs and Skyscrapers to Harry Potter characters, they've covered it all.
They have now launched 'World Rugby Stars Top Trumps' ahead of The Rugby World Cup. The pack contains 30 rugby players from across the world and includes categories such as 'height', 'caps', 'tries', 'year born' and 'Top Trumps tackle rating', as well as a biog on each player – it is the perfect way to compare players in this year's Rugby World Cup which starts on Friday.
New Zealand's Beauden Barrett is the 'Top Trump' of the pack, beating the other players in almost every category. The pack features players such as Wales' George North, England's Maro Itoje and New Zealand's Michael Hooper… will any of them take the title of 'Top Trump' by the time the World Cup is over?
Sunday's game sees Scotland take on Ireland; who will trump who out of Scotland's Stuart Hogg and Ireland's Johnny Sexton?
World Rugby Stars Top Trumps is available from Champion Toys on Amazon.co.uk, RRP £5.99
HEAD TO FLAT IRON SQUARE TO ENJOY EVERY RUGBY MATCH LIVE FROM JAPAN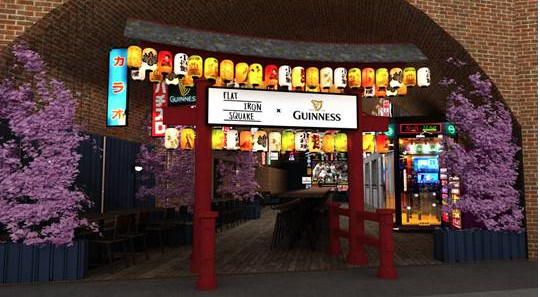 Monday 16th September: Flat Iron Square, London Bridge, is having a GUINNESS-style makeover this autumn to become the only central London venue to screen all matches, featuring all nations, live from Japan.
Bringing Japan to London through bespoke drinks, food, amazing merchandise and décor that will make you think you've just stepped off the plane, GUINNESS and Flat Iron Square will be creating a viewing environment to remember, encouraging everyone to cheer on their teams together.
Festivities will kick-off with the first game lined up for 20th September at 11:45 – with the first home nations' matches on Sunday 22nd from 08:45. Those looking to head down early doors should fear-not, Flat Iron Square will be selling delectable breakfasts for those who need to keep their energy up.
But it's not just the matches that people should head down for. There will also be a range of events at the venue throughout the tournament, including a Q&A with rugby legends Andy Goode and Nick Easter immediately after key games throughout the tournament, and live recordings of The Rugby Pod on 26th September and House of Rugby on 10th October. In addition, a rugby-themed pub quiz will take place each Monday, so supporters can put their knowledge to the test.
Niall McKee, Head of GUINNESS Stout Europe said:
"This autumn, we want to help everyone get together to enjoy the game of rugby – whether that's getting their rugby on before work or having a game-filled weekend. Our partnership with Flat Iron Square is designed to do just that, helping fans to support their team no matter who they are or what time the game is happening."
A full schedule of events taking place at Flat Iron Square can be found here. Keep a close eye as more events are being added all the time!: www.flatironsquare.co.uk/events/guinness-rugby-world-cup-flat-iron-square/
ROBSHAW VS. ROBSHAW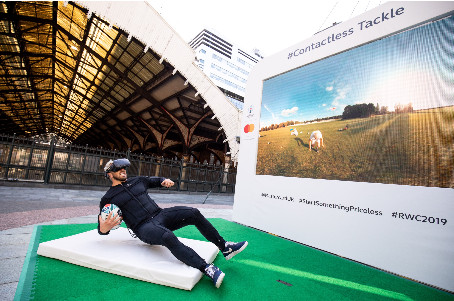 England and Harlequins Rugby star Chris Robshaw experienced his own tackle using a first of its kind haptic Teslasuit [sic] on a virtual pitch
Mastercard's Contactless Tackle fan experience harnessed the sensation of professional rugby tackles using virtual reality, ahead of Rugby World Cup 2019TM
Chris Robshaw: "A strange experience, being tackled by myself, never thought I'd be doing that!"
Mastercard unveiled a first of its kind virtual reality (VR) tackle, allowing members of the public to experience the sensation of a professional tackle, using a haptic feedback bodysuit in a full virtual reality rugby experience.
The launch is part of Mastercard's worldwide partnership with Rugby World Cup 2019TM.
Mastercard ambassador and England and Harlequins player Chris Robshaw was the first to be hit with the tech. He commented: "It's a strange experience, being tackled by myself, never thought I'd be doing that! The Contactless Tackle is a great way to bring fans together and introduce people to rugby if they haven't played before. The technology is amazing, and I hope it will encourage more fans to get involved with the sport."
The unique experience saw fans choose which Mastercard rugby ambassador they wanted to be virtually tackled by; Chris Robshaw, Maggie Alphonsi or Jason Robinson.
To experience the Contactless Tackle, fans wore a haptic Teslasuit, that uses muscle stimulation to recreate the feeling of the England legends' rugby tackles as well as VR goggles for a full 360-experience.
Participants could also choose which team they represented – England, Scotland, Ireland or Wales – before experiencing the sensation of being tackled by one of England's rugby stars.
Maggie Alphonsi, Mastercard ambassador also said: "As a Mastercard ambassador, I have a great opportunity to introduce more people to the sport. It's exciting to be able to share my professional rugby experience with fans in a new way thanks to virtual reality and incredible technology. It's also important for me to be able to encourage and inspire women across the UK to get involved with rugby – it really is a turning point for women in sport right now and I'm pumped to be a part of it."
Jason Robinson, Mastercard ambassador and World Cup Winner said: "In my role as a Mastercard rugby ambassador I love to meet fans of the game, and to see their faces when I surprised them after the Contactless Tackle was priceless. I'm really excited for Rugby World Cup 2019TM this year, especially being in Asia for the first time – bring it on!"
Now in its eighth year of sponsorship of both the men's and women's Rugby World Cup, Mastercard is encouraging fans of all ages to get together during the tournament to create priceless memories.
Mastercard continues to look into how technology, including haptic body suits, can be used to bring people closer to rugby and sport.
Nicola Grant, Head of Marketing and Communications, UK, Ireland, Nordics and Baltics at Mastercard.
"As a Worldwide Partner for Rugby World Cup 2019 TM and with our ambassadors, we hope to connect fans with their favourite sporting idols in new and unexpected ways. This experience gives fans the opportunity to get closer to the sport than ever before and feel what it's like to play against some of the world's great rugby players."
Gilbert Rugby Memories film.

This year Gilbert celebrates its 7th year as the official ball supplier of the Rugby World Cup. Synonymous with the game, Gilbert has always been at the heart of rugby, from grass roots through to the highest professional level. It is with this passion, commitment and pride that we commemorate this association with the launch of our short film – Rugby Memories.
This short but emotive piece will be released on Friday 13th September 2019, depicting the passion of supporting the Rugby World Cup. The Rugby Memories launch film will form a central part of a wider campaign from Gilbert Rugby, where high profile players, international unions, grass roots partners and fans from around the world of rugby will be sharing their own rugby memories.
Andy Challis, Global Brand Manager from Gilbert comments… "Wherever you play or support the game, the passion it evokes and the memories it creates are hard to forget. We want to celebrate fans of Rugby from around the world and want to use #RugbyMemories as a vehicle for that."
JUST one in eight Brit fans think England have a chance of winning the Rugby World Cup, according to a poll.
A quarter of all Brit fans think New Zealand will end up being champions of the tournament which starts in Japan on 20th September
According to a survey by the UK's leading pub company and brewer Greene King, just 14% of Brits think that the England Rugby boys can bring home the silverware from this year's World Cup. 25% of British fans think that the favourites New Zealand will be the 2019 champions!
But, just under half of the Brits polled (43%) do believe that England will reach the semi-finals, with almost 1 in 4 believing that Wales will be in the mix as well. Most fans are backing New Zealand as the favourites to get to the semis and over a quarter (29%) think that Australia have a really good chance of getting there also.
Bookies are backing All Blacks to win the tournament (11/8) followed by England (9/2), South Africa (9/2) and Ireland (9/1).
When it comes to watching the games, 40% of those polled would prefer to watch the tournament at home, whereas more than a fifth of Brits (22%) say the ultimate place to watch the rugby is at the pub with mates as they can soak up the atmosphere. 17% of those polled said that they will drink a couple of pints whilst watching the game, whilst one in 20 would admit to having five or more during in a match!
Former England Rugby Union International, Andy Goode, says: "Rugby brings people together more than any other sport – whether that's down your local for some friendly competition with your mates, or at the stadium itself. It doesn't matter who you are or where you've come from, it's all about the atmosphere and the thrill of the game!"
Greene King IPA, Official Community Club Partner of England Rugby, asked fans the burning questions ahead of the kick-off later this month. Almost a third (30%) cited the legend Jonny Wilkinson as the best kicker of all time, and just under a fifth (17%) believe he is also the best player in English history. Over 1 in 10 thought that infamous bad boy Danny Cipriani would have added great value to the squad if he was to have a shot at playing.
Will Hemmings, Marketing Director, Greene King Brewing & Brands says: "Key matches for the Rugby World Cup will be aired at more than 500 Greene King pubs nationwide, offering a friendly and welcoming atmosphere to get stuck in and debate sport, over a pint. We might differ over our views on sport but the one thing we can agree on is a great pint of Greene King IPA!"
Hoppy line-out the best ways to catch the Rugby World Cup this autumn

With the Rugby World Cup just around the corner, many will be excited to watch the action unfold as the northern hemisphere teams look set to impress over the southern hemisphere giants of New Zealand and South Africa. With the stage set in Japan, many UK viewers will have to find alternative ways to witness the action, swapping afternoon beers in the pub for early morning coffee. That's why home management site Hoppy have shared their top tips on how fans can keep up with all the action in Asia.
In the scrum of the commute
With games kicking off between 6am-8am for those living in the UK, many will find that their viewing time will be rudely interrupted by the morning commute. For those travelling to work on public transport, it is crucial to find the best mobile deal possible that allows for live data streaming to catch the early morning action. With Hoppy, rugby fans can compare over 200,000 mobile deals from 26 providers such as The Google Pixel 3 with 500mb of 4G data for £17 a month with EE or an iPhone XR with 5GB of data with Vodaphone for £28 a month. Rugby fanatics will be able to stream the live action without putting a strain on their data usage.
Knock on until later
Early morning games at 5am are difficult to wake up for and can leave you feeling tired the rest of the day for work or other commitments. Downloading the game on a laptop or tablet is a great way of not missing the action (without the eye bags and regret for the rest of the day!). With a great broadband package, fans can download the full match in the morning and watch whenever they want. Hoppy compares over 300 broadband deals from 14 providers including 18 months of 59mb from Sky from only £37 a month or, Vodaphone's superfast 2 package which includes 63mb broadband at £23 a month with pay as you go included. Rugby fans can enjoy the fast-paced action of the game and save money with superfast downlead speeds. Just be sure to stay away from the news of the office gossip so they don't reveal the score!
Stay in your own 22
The most dedicated of fans may wake up for even the earliest of games deciding to watch at home instead of potentially hearing the score the next morning by accident. With the matches all on terrestrial television there is no need to buy expensive sport packages. However, this is the perfect opportunity to see if you're paying too much for your TV deal. Hoppy compare great packages on TV and broadband such as Now TV and broadband from £25.99 a month. Fans this autumn can switch their TV deals to save money whilst still catching all the action live on terrestrial TV.
Leave it until 80 minutes
Let's be honest, rugby just doesn't feel the same without your mates and maybe even a cheeky pint of beer. For the big matches there is no better excuse to record the games and throw an evening viewing session. With Sky or other TV providers, fans can record the early morning games to enjoy later in the evening. Hoppy can help fans find great deals on Sky TV including Sky sports from £44.50 a month helping sports fanatics record the action and enjoying the game in comfort of their own homes even if the match is played during the working day.
Penderyn presents Warren Gatland with a Celebratory Bottle of our 2019 Grand Slam Whisky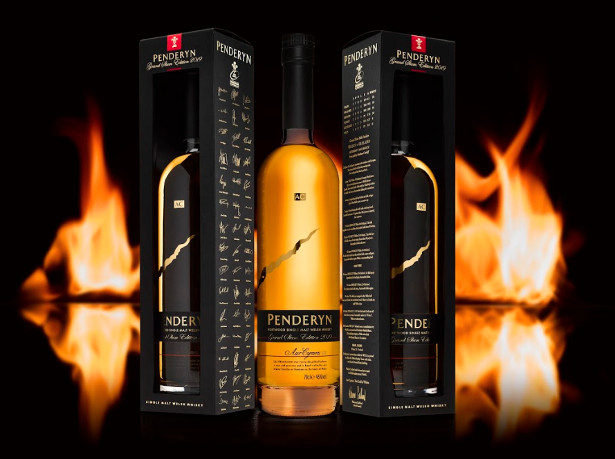 Warren Gatland is, and will always be, a legend in Wales. Since he became the Welsh rugby team head coach in 2007 Wales have won four Six Nations titles, three Grand Slams (2009, 2012, 2019), and reached the semi-final of the 2011 World Cup – a period of unparalleled success. After the forthcoming Rugby World Cup in Japan, Warren is leaving his post and, as a company who have worked closely with the WRU on our 4 Grand Slam Edition bottlings to date, we decided to honour Warren by creating an exclusive bottle for our Penderyn Single Malt Grand Slam 2019 Edition.
It was our director and brand designer, Glenn Tutssel, who came up with the idea of creating a bottle called Gatastic. Glenn explained –
'Gatastichas become a word synonymous with success in the world of Welsh rugby, our national sport, and once again we can hold our heads up high on the world stage. On behalf of Wales, its rugby supporters, and of course Penderyn who champion all things Welsh, we are indebted to Warren, his coaching staff and the team for making us the proud nation we are today. This exclusive bottle is a small appreciation of everything you have achieved by encapsulating the pursuit of excellence!'
The whisky is the current Grand Slam 2019 EditionPortwood Finish, bottled at 46%, which has proved hugely successful. Glenn presented a case of the exclusive Gatasticbottle to Warren Gatland at the Vale Hotel – the Welsh team's headquarters – on Thursday 5thSeptember, with Stephen Davies (Penderyn's CEO), and Jon Tregenna (Penderyn's Media Manager) in attendance.
After a career that took in playing for the All Blacks, as well as coaching Wasps, Connaught, Ireland and Waikato, Warren took over a team that had won the Grand Slam in 2005, but previously to that had not won a Grand Slam since 1978, with a team that included rugby legends like Gareth Edwards, Phil Bennet, JPR Williams and Gerald Davies. Warren was also head coach of the British and Irish Lions on their 2013 tour of Australia, where they won the Test series, and the 2017 tour of New Zealand where the series was drawn.
And now to the Rugby World Cup in Japan. Penderyn wishes Warren, his coaching staff, backroom staff, the WRU and the players every success, and we hope that a wonderful tenure can be capped with the ultimate prize in world rugby. Penderyn are also delighted to be present at the World Cup in Japan as part of a Welsh Government delegation.
Finally, we wish Warren every success in the years ahead. There will always be a 'welcome in the hillsides' and, of course, in the Penderyn distillery.
Interview with Matt Dawson
Becoming a first time parent can be a very steep learning curve, are there any tips you could share for first time parents?
My tip is to find sleep when ever you can. Encourage your partner to do the same as every hour can make a difference. Whether it's in the middle of the day or going to bed early, being tired is the beginning of many issues.
Fairy Non Bio is such a great product, what is it about this cleaning substance that sets it apart from others for parents?
Fairy Non Bio keeps your clothes gentle on your skin no matter the age you are. It is also great on stains!
Can Fairy Non Bio double up as the ideal product for rugby players too!?
Please don't think sweaty rugby players don't like clean fresh smelling clothes. Nothing more satisfying than slipping on a training shirt that has been through the Fairy non bio wash.
What made you want to be a part of the Fairy Non Bio #ToMyBaby Campaign?
My boys are so precious to me that like all parents we want the best for our kids. Whether it's education, health, nutrition or the cleanest of clothes parents work hard to provide our offspring opportunities to flourish. Of course the association with Great Ormond Street Hospital has a special meaning to our family. The staff there saved our Sami's life so if we can help we wouldn't hesitate.
Feel the force of an actual England rugby player tackle on a VR pitch in Mastercard's 'Contactless Tackle' experience on 13th September in London
Kick off Rugby World Cup 2019TM Japan celebrations early and see if you could stand-up to a virtual tackle from one of England rugby's icons: Chris Robshaw, Maggie Alphonsi or Jason Robinson.
Mastercard's 'Contactless Tackle' on 13 September, 2019 in London will use a first of its kind haptic Teslasuit on a virtual pitch.
LONDON – Mastercard will unveil a new virtual reality experience allowing fans to come head to head with rugby legends and feel the real power of a professional tackle, using a first of its kind haptic Teslasuit.
On 13 September, 2019 in the city of London's Exchange Square, fans will get the chance to feel exactly what it's like to be tackled by a rugby legend, selecting from Mastercard ambassadors Chris Robshaw, Maggie Alphonsi or Jason Robinson.
Mastercard's Contactless Tackle is the first of its kind, using a haptic feedback bodysuit calibrated to give the wearer the sensation of a professional rugby tackle.
The event, launching in the run-up to the first match of Rugby World Cup 2019TM, will start at 12.00 and run until 19:00 on Friday 13 September, 2019. The experience is open to anyone over the age of 16 willing to give it a try.
As a Worldwide Partner and Preferred Card and Digital Wallet of Rugby World Cup 2019TM Japan Mastercard wants to bring give rugby fans priceless experiences to bring them closer to their passion.
Nicola Grant, Head of Marketing and Communications, UK, Ireland, Nordics and Baltics at Mastercard said: "As a Worldwide Partner for Rugby World Cup 2019TM Japan we hope to connect fans with their favourite sporting idols in new and unexpected ways. Leveraging the latest virtual reality and haptic technology means our Contactless Tackle event will be like nothing else fans have experienced before. If you have ever wondered what it feels like to be tackled by a professional rugby player, come along. For most of us, this is as real as its going to get!"
Mastercard's Contactless Tackle can be experienced at Exchange Square, Broadgate, Sun St Passage, London EC2A 2EH on Friday 13 September, 2019.
With England having made it to the semi-finals of The Rugby World Cup in Japan, Busuu, the world's largest community for language learning, has come up with the must have Japanese phrases to ensure England fans have the most seamless trip possible (see them below).
However, it seems many users have already jumped on the bandwagon, both at home and in Japan. Busuu has found that the number of Japanese users looking to learn English rose by 92%, whilst there was a 56% increase of UK users racing to learn Japanese in the week following the start of the competition – a clear sign of the World Cup Effect throughout the language learning world!
You may be surprised to find the phrases below are pronounced in a similar way to how they sound in English, something Natalia Konstantinovskaia, Japanese Language Expert at Busuu, explains:
"Just like the English language has borrowed words from Japanese, like karaoke or sushi, modern Japanese uses a fair amount of vocabulary borrowed from English. In this case, because rugby isn't a sport native to Japan, you'll notice that a lot of the terms a fan would use in Japanese sound very similar to their English equivalents. For example, 'red card' translated literally into Japanese would just mean a 'red piece of card', but 'reddo ka-do' is immediately understood as the red card used in sport."
"Another thing to bear in mind is that a lot of things fans might chant sound softer in Japanese. Instead of saying 'Are you blind ref?', in Japanese you'd say something along the lines of 'referee, aren't you seeing this?'."
Natalia Konstantinovskaia is a Japanese Language Expert at Busuu. She received her PhD in Japanese Linguistics from University of California, Los Angeles. Before joining Busuu, she worked as Lecturer of Japanese at Stanford University.
Infographic: Rugby World Cup 2019TM Fans In Numbers
An infographic has been created in the run-up to Rugby World Cup 2019™ that highlights what the typical rugby fan looks like from each of the home nations, including Ireland. The infographic includes statistics on how many fans support one of the home nation teams whilst living in a different country.
The exclusive travel agent in Great Britain for Rugby World Cup 2019TM, England Rugby Travel (www.EnglandRugbyTravel.com), have created the infographic to highlight how each home nation's rugby fans compare in their love for the sport.
Split into four categories for each home nation, the research highlights the following statistics for each nation and allows viewers to easily compare the average rugby fan from each nation to the next. They surveyed fans from each of the home nations and built the infographic 'Rugby World Cup 2019 TM Fans In Numbers' as a result of the information gathered.
The infographic highlights a variety of stats about the UK's rugby fans, including why they choose to attend rugby matches instead of watching them on TV, what their kit bag looks like and whether or not they support their home team.
Interestingly, not all rugby fans follow their home team; 17% of those who support England don't live in England, as is also the case for 14% of Welsh fans, 9% of Irish fans and 8% of Scottish fans.
What's more, between 67% and 89% of all rugby fans have played rugby for a team at various levels, from school and youth rugby right up to international rugby.
Additionally, it was found that England and Ireland in particular have a large portion of female rugby fans, with the split per nation found to be:
England – 67% male / 33% female
Ireland – 69% male / 31% female
Wales – 75% male / 25% female
Scotland – 81% male / 19% female
The infographic can be found online at 2019.englandrugbytravel.com/japan-fans/
Royal Welsh complete gruelling 134-mile run from south to north Wales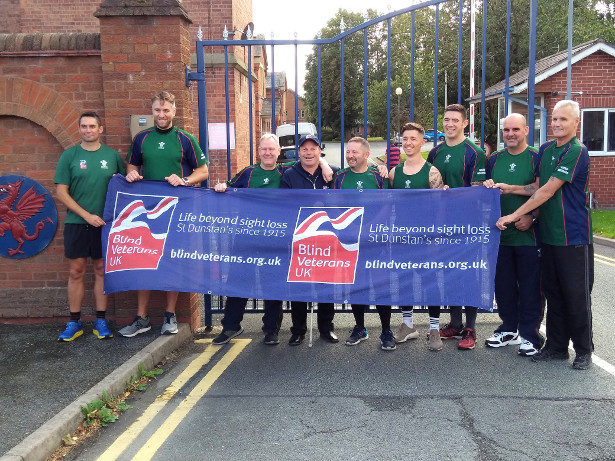 Military charity, Blind Veterans UK, welcomed retired and serving members of The Royal Welsh in Wrexham on Friday 6 September as part of their three years of fundraising challenges in aid of Blind Veterans UK.
The first of a number of challenges the team aim to complete to support Blind Veterans UK commenced on Thursday 5 September, when the team of four led by Captain Colin Jones MBE, embarked on a relayed road run from the Headquarters of The Royal Welsh, Maindy Barracks in Cardiff.
Inspired by finding out a friend and fellow solider had experienced life changing injuries, Colin was determined to raise money for Blind Veterans UK and not only hope to raise financial support but also raise public awareness of the charity.
Being no stranger to succeeding in the tasks due to 30 years of charity challenges under his belt, the team of four crossed the finish line in Wrexham together on Friday 6 September.
On completion, Colin Jones MBE, said: "Morale has been high during the run. We have had fantastic support throughout and are now keen to get on with the next challenge and continue raising funds for such a worthy charity."
Ryan Jones, former Wales captain and Performance Director for Welsh Rugby Union, was happy to lend his support and be part of the relay team. He said: "There are close links between Welsh rugby and the Forces and I was really happy to do my part with this great group of lads. I'm looking forward to seeing what else we can do together over the three years of the campaign."
With opportunities for the public to join in with Colin and his team in future challenges, any donation they wish to make now and support Blind Veterans UK can be made by visiting their Justgiving page at www.justgiving.com/colinjones910
Keep up with the Joneses at Blind Veterans UK Wales Facebook Group.
DO YOU KNOW YOUR ONSEN FROM YOUR TATAMI? KYOTO TRAVELER'S INN SHARES
JAPANESE ETIQUETTE GUIDE FOR UK HOLIDAYMAKERS

Kyoto Traveler's Inn has shared some tips on key Japanese etiquette for UK sports fans heading to Japan this autumn for the Rugby World Cup 2019.
Intrepid travellers keen to experience traditional Japanese hospitality and explore the Japanese city of Kyoto can do this and more during a stay at Kyoto Traveler's Inn, which is located in the Okazaki area of the Higashiyama district of the city. The hotel is well-suited for those who want to see the sites of Kyoto following the Rugby World Cup games, since many of the city's shrines and temples are located within walking distance from the hotel.
Kyoto Traveler's Inn Japanese Etiquette Tips:
Remove Shoes and Slippers Before Entering a Traditional Tatami Room
For those looking for an authentic Japanese experience, hotels such as Kyoto Traveler's Inn offer guests the chance to stay in traditional accommodation with futon bedding and tatami flooring. Tatami is a type of mat traditionally made from rice straw that is used as flooring in Japanese rooms and was originally a luxury that only the wealthy could afford. Before entering a tatami room, shoes and slippers must be removed. A futon bed is provided for guests and these are kept folded during the day and set out in the evening after dinner. Large cushions are used for sitting at low tables in tatami rooms and travellers should note that it is considered impolite to step on cushions other than your own.
Getting to Grips with Chopsticks
Japanese cuisine is some of the best in the world and so no trip to Japan would be complete without dining out – and using chopsticks. Japan takes chopsticks seriously so knowing a little about local manners can go a long way when dining. When sharing dishes in a group, diners should make a note not to eat directly from common dishes and understand that it is considered rude to hover their chopsticks over dishes when choosing what to eat. Chopsticks should not be licked or used to give food to others and when taking a pause during a meal, the utensils should be placed parallel to each other on a chopstick holder and never placed crossed or upright in rice as this resembles a ceremony performed at Japanese funerals. For those who want to practice their chopstick skills under the guidance of the English-speaking team at Kyoto Traveler's Inn, the hotel's on-site restaurant serves both Western and Japanese meals, including a traditional Japanese breakfast that consists of miso soup, rice, grilled fish, Japanese pickles and dried seaweed (nori).
Respect the Geiko and Maiko in Kyoto
Spotting a geisha sits high at the bucket list of many visitors who visit Japan and for the best chances of spotting one in Kyoto, travellers should head to the city's historic Gion district, which is just 15 minutes away by foot from the hotel. While they're known as geishas in Tokyo, in Kyoto the correct term is 'geiko', which means 'women of art'. Geiko have to spend at least five years in training as an apprentice – also known as a 'maiko' – to perfect their abilities to play musical instruments, dance and host games for guests. While photographs of geiko and maiko are permitted, visitors to Kyoto should respect the personal space of the women and make sure they do not interrupt their journey.
Dare to Bare in a Communal Bath
The hot spring communal baths in Japan are probably the most daunting part of Japanese culture for most travellers but are rewarding for those who are brave enough to take to the geothermally heated waters at onsens, ryokans and daiyokujos. Firstly, travellers must be prepared to dare to bare as no clothing or swimwear is permitted when bathing in an onsen or public bath. Next, a seated (not standing) shower must be taken prior to entering the bath and those with long hair should tie this up in a hairband or towel. Lastly, no alcohol is permitted inside a public bath and since tattoos are considered somewhat of a taboo in Japan, those with ink should make sure to cover their body art with plasters or bandages.
Of course, the staff at Kyoto Traveler's Inn are on hand to guide guests through the many Japanese cultural observances and as they are English speaking nothing should be lost in translation. For those who prefer to slowly immerse themselves into Japanese culture, Kyoto Traveler's Inn also offers guests the choice to stay in a Western room, with room types including a Superior Twin, Standard Twin and Standard Triple. Wheelchair access rooms are also available and free Wi-Fi is provided for all guests during their stay.
The hotel's home city of Kyoto is located just 25 minutes from Osaka and the airport there, and just over two hours away from Tokyo. The city served as Japan's capital and the emperor's place of residence from 794 until 1868.
Rates at Kyoto Traveler's Inn start from approx. £31 (¥ 4,000) plus tax per night, per person, for a Standard Japanese Room at double occupancy.
For further information about Kyoto Traveler's Inn,
visit www.k-travelersinn.com/english/.
Technology Fuels Spirit of Sportsmanship at Rugby World Cup 2019TMas Mastercard Unveils Live 'Player of the Match' Trophy
Research Demonstrates Positive Impact on Player and Fan Experiences
London – September 19th, 2019 – As Rugby World Cup 2019TM kicks off, worldwide partner Mastercard is celebrating the inclusive spirit and innovation that makes rugby a uniting force for fans and players around the world.
"Connecting with people through their passions is at the heart of how we bring Priceless to life all over the world," said Raja Rajamannar, Mastercard Chief Marketing and Communications Officer. "Sports have been an important part of that journey, and by using technology to enhance the experience for fans at the game, fans at home and players alike is how we are building emotional and culturally-relevant connections."
With a recognition of the impact technology has on the fan experience, Mastercard today unveiled new changes to Player of the Match award. New for 2019, the Mastercard Player of the Match trophy blends Japanese heritage with cutting-edge technology, celebrating the first-ever Rugby World Cup™ in Asia.
The hardware features a sculptural origami design, inspired by the work of Professor Jun Mitani, and will be finished live on the ground with in-the-moment laser etching reflecting highlights from the match. Monitoring fan activity on social media through a bespoke API – combined with commentary from the official worldfeed RWC 2019™ – Mastercard will select the top moments of each match to be immortalised on the trophy.
This uniquestory making approach enables players to take home a first-of-its-kind, truly priceless account of the match, so they can re-live moments of passion, excitement and sporting greatness.
Nicola Grant, Head of Marketing and Communications, UK, Ireland, Nordics and Baltics at Mastercard commented "as a Worldwide Partner for Rugby World Cup 2019™, we are excited to bring rugby fans closer to their passion through Priceless experiences. Advancements in technology over the years means that no epic or nail biting moments will be missed, whether you take part in the tournament in Japan or in the UK. We are thrilled to be in the thick of the action in Japan, celebrating the first-ever Rugby World Cup™ in Asia."
Technology Leaves Its Mark on the Field…
In a recent survey* of sports fans, several impacts of technology were highlighted as improving the overall experience, both in-stadium and at home with 64% of Brits agreeing that technology is enhancing sports events. Video replay came out as a fan favourite, with over half (54%) of all global respondents saying it was significantly improving sport.
South African rugby legend Bryan Habana agrees that "referring certain on field instances to the" TMO (Television Match Official) "has been crucial in making important, game changing decisions. We are seeing more of the correct decisions being made when instances of TMO involvement is introduced."
English and Irish fans have varying opinions when it comes to tech. Those in Ireland are big fans of video replay (60%), whilst nearly half (44%) of respondents in the UK voted for hawk-eye and video referring (41%). Regardless of geography, fans are united in a love for sports on the go, with a majority of both nations saying keeping up to date on their phones makes them feel more connected and 29% of fans keep up-to-date online via video streaming.
Current Elite IRFU Rugby Referee Joy Neville said "the game has evolved for both the players and the officials, which as a result can provide more information for all involved whilst creating more entertainment for the supporters. These technological advancements can provide data which can provide very useful metrics to facilitate assessing performances, during competition and in training. This information can be analysed to help players and referees to identify areas in their performances that can be improved."
…And Keeps Fans Close to the Game
Technology has also played a role in how fans stay connected to the sport. New Zealand (38%) and Australia (22%) represent the largest populations watching a match live on television at least twice a week. Meanwhile, in continental Europe, French and Italians are united in their favorite motivational emoji, both loving the hand clap when tweeting about sport (22% and 23% respectively), whilst nearly a fifth of the UK (17%) use the thumbs up emoji to celebrate online.
Emirates kicks off Rugby World Cup 2019™ with referee
Nigel Owens

Series of short videos feature the famous referee blowing the whistle on bad flight etiquette
Emirates launches campaign to coincide with today's start of the tournament in Japan – see videos here
Rugby fans can catch all the Rugby World Cup action live on Emirates ice so no matter where travellers are, they won't miss a game
Emirates has exclusively offered a once in a lifetime opportunity to several young rugby enthusiasts, to carry their country flag onto the field through the airline's Flag Bearers programme
London, UK, 20 SEPTEMBER 2019 – Emirates, Official Worldwide Partner of Rugby World Cup 2019 (RWC 2019), has teamed up with famous Welsh Rugby referee, Nigel Owens, to create a campaign to inform travellers what's fair play and what's foul play when flying – so we can all Fly Better!
The campaign, "Emirates etiquette guide to Rugby World Cup 2019", comprises a series of short, light-hearted and witty videos, which sees Nigel, known for his unique tongue-in-cheek way of talking to rugby players on the pitch, blow the whistle on bad traveller etiquette during flights. The first of the videos is being released today across several digital platforms and the airline's social media channels to coincide with the start of the tournament.
Rugby World Cup, in which 20 qualifying nations compete for The Webb Ellis Cup, is hosted once every four years, and will take place at 12 venues across Japan from Friday, 20 September to Saturday, 2 November, 2019. RWC is the 3rd largest sports event in the world after the Summer Olympics and the Football World Cup.
"Through our partnership campaigns, we always try to find creative and new ways to connect people's passion for sport and travel. In this instance, we focused on the role of a referee in a rugby match, and applied it in a light hearted way to some of the experiences people may have when travelling, while at the same time bringing to life our brand promise of "Fly Better" through awareness of good travel etiquette," said Boutros Boutros, Emirates' Divisional Senior Vice President, Corporate Communications, Marketing and Brand.
Emirates' association with World Rugby began when it first sponsored Rugby World Cup 2007 in France as a Tournament Sponsor, before becoming a Worldwide Partner for Rugby World Cup 2011 in New Zealand. Emirates later became the first Worldwide Partner to sign an agreement for both Rugby World Cups 2015 in the UK, and 2019 in Japan.
To help ensure jet-setting rugby fans do not miss any of the Rugby World Cup 2019 action, Emirates flights with Live TV will screen the competition's matches live on dedicated in-flight sports channel Sport 24, available on the airline's award-winning ice entertainment system. Emirates currently has 175 aircraft equipped with Live TV, including all Boeing 777 aircraft and most of its A380 fleet.
In addition to branding, hospitality and ticketing rights of being a Worldwide Partner of RWC 2019, Emirates has also been able to exclusively offer a once in a lifetime opportunity to a number of young rugby enthusiasts, both from Japan and other countries, to lead participating teams and carry their country flag onto the field through the airline's Flag Bearers programme.
Emirates also has exclusive rights to joint branding with World Rugby of the kit worn by the World Rugby Match Officials in all 48 matches during RWC 2019.
With over 1,8 million people expected to attend the tournament in Japan over a six week period, of which more than a third will be international visitors, Emirates is perfectly placed to connect rugby fans to RWC 2019, through its daily A380 flight to Osaka, a daily A380 flight to Tokyo's Narita Airport and an Boeing 777 flight to Tokyo's Haneda Airport, providing easy connectivity via the airline's Dubai hub.
IRFU and ROTHCO, Part of Accenture Interactive, Help Colour-Blind Rugby Fans 'See Green' with Innovative Chrome Extension
The Irish Rugby Football Union teams up with ROTHCO, part of Accenture Interactive to help colour-blind fans – such as Bobby Blakeney – support the national team at the Rugby World Cup
Every four years, the Irish Rugby Football Union sees an influx of supporters for the national team – not only in the country, but around the world. The Rugby World Cup is a competition that all die hard and fair-weather fans get behind and Irish supporters are notorious around the world for their dedication to supporting their country. This year, however, the World Cup will take place over 13,000 kilometres away in Japan. Upholding the belief that rugby should be a sport for all to participate in and enjoy, the IRFU wanted to make sure every supporter could follow Ireland in the competition – no matter what.
Standing #shouldertoshoulder with all Irish rugby fans and players, the IRFU teamed up with ROTHCO, part of Accenture Interactive, to help those who would struggle to support Ireland. Although many fans must overcome physical distance, time difference, and access to viewing matches during this time, ROTHCO, part of Accenture Interactive, identified one specific audience that needed the IRFU's help: colour-blind fans.
Those who are colour-blind – or suffer from a colour deficiency – typically have difficulty distinguishing between shades of red, yellow, and green, with colours appearing much duller than they should. Red-green deficiency is the most common, with blue-yellow (difficulty distinguishing between blues, yellows, and greens) also affecting a much smaller portion of the population. Over 250,000 Irish fans are colour-blind: 1 in 12 men, 1 in 200 women. That's over 250,000 fans who would struggle to watch Ireland play.
The IRFU's new campaign tells the story of one such fan. Bobby Blakeney, who has been an avid rugby supporter for 74 years, suffers from severe colour-blindness and is unable to distinguish accurately between green and red. Bobby rarely attends live matches and risks mistaking players for those on the opposing team when watching – even when he's at home. The IRFU and ROTHCO, part of Accenture Interactive, set out to change this.
To help Bobby – and all 250,000 colour-blind fans across the country – see the emerald green of Ireland, the 'See Green' Google Chrome extension was built. The tool allows colour-blind users to apply a colour overlay to a video by adjusting the hue, saturation, and contrast. As colour blindness varies from person to person, the tool needed to be simple to use but capable of delivering a personalised experience. Thus, a slider-based solution – calibrated by using the IRFU logo – easily alters the contrast of the shades on screen. The extension can be used on desktop for any matches that are being streamed legally, enriching the experience across all spectrums of colour-blindness. Although only 5% of the population is colour-blind, they are as important to the IRFU as any fans, deserving to stand #shouldertoshoulder with all those who love rugby.
Adam Crane, Creative Director at ROTHCO, part of Accenture Interactive, says: "Inclusivity is central to Irish Rugby and the team stands shoulder to shoulder with fans. With this campaign we wanted to explore this idea even further. Colour vision deficiency and colour blindness only effects approximately 5% of the population, but we felt that it was a group of fans that we could and should help. See Green is a simple tech fix that can improve the flow of matches for this group. All our research suggests that we have made it a more enjoyable experience following the men in green."
Philip Browne, CEO of IRFU, adds: "The IRFU are pleased to work with ROTHCO on this innovative solution for those who are colour-blind. People know all about the importance of the green jersey and getting behind the green team, but for some it is difficult to distinguish between Ireland's green and the colour of the opposition jersey. Sports fans from all over the world who experience such issues can now see things clearer. While this tool had been developed with Irish Rugby fans in mind, the solution can help people everywhere to see a whole new world of colour. We hope that people will now See Green for the first time."
The technology will be available to download for free from the 18th September with an accompanying video telling the story of Bobby – and his reaction to See Green – also live on IRFU YouTube, Facebook and Twitter channels. A campaign website has been set up to house the technology, featuring instructions on how to download the extension and a series of 'memorable Irish rugby moments' that can be altered with See Green ahead of the World Cup.
SEE JAMIE LAING TAKE ON SUMO WRESTLERS IN JAPAN

· O2's new content series, O2 presents: Travel fan in Japan, follows Jamie Laing and ex-England and Lions international, Ugo Monye as they explore the country
· Sumo wrestling, dance battles and cat cafes are just a few activities in the packed itinerary
· All six episodes available to watch at: http://o2.uk/TravelFanJPN
20TH SEPTEMBER LONDON: Ahead of a huge Autumn of rugby getting underway in Japan, ex-England and Lions international, Ugo Monye has been getting to know the country a little better along with his rugby mad mate, TV personality Jamie Laing.
The brand-new content series, O2 presents: Travel Fan in Japan, follows Jamie and Ugo as they embark on a journey across Japan visiting cities including Tokyo, Yokohama, Sapporo, Osaka and Kobe. With moments of hilarity along the way, ranging from the Made in Chelsea star taking a punishing from a sumo wrestler, taking on Japanese school kids in a game of O2 touch rugby and visiting a female samurai warrior, the two mates give an in-depth view into Japan in moments that are set to get the nation laughing.
Fans can even get a glimpse at 'what might have been' following Jamie's withdrawal from 2019's Strictly Come Dancing, as he showcases his impressive range of dance moves when he battles pal, Ugo, in a dance-off at a Japanese arcade, with Jamie naturally coming out on top.
Over the course of six episodes, the series discovers and highlights the power and influence of rugby in Japan and the unifying bushido values (samurai warrior code) that connect the country to the game. Kickstarted by a meeting with England Rugby Head Coach, Eddie Jones, each episode explores a key characteristic of what it means to be an international rugby player.
Jamie Laing, said: "I love rugby and I love travelling, so it was fantastic to head over to Japan and discover more about such a wonderful country that is enriched in culture. While Ugo and I had a lot of fun, it wasn't all plain sailing and I definitely felt the full force of a Japanese sumo wrestler, although therapy at the cat café definitely helped me get over that".
The series is released as part of O2's new England Rugby campaign; 'Be their armour'. The campaign is founded on the power of support, uniting fans and showing how their support can be England's armour, helping to prepare the squad for success this Autumn.
To watch Jamie and Ugo in O2 presents: Travel fan in Japan, visit http://o2.uk/TravelFanJPN.
To find out more about the campaign and to keep up to date with O2's activity during the tournament, follow @O2Sports on Twitter and search #WearTheRose.
Check this out for a pub conversion …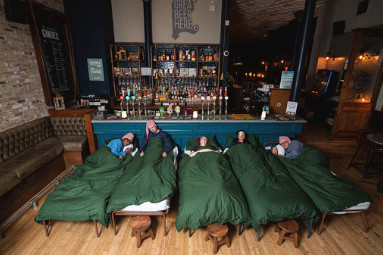 With some Rugby World Cup games being screened live from Japan in the small hours of the morning, managed pub company and brewer Greene King turned one London pub into a makeshift dormitory, so avid rugby fans didn't have to miss a match this weekend.
Punters at the Assembly House, a Greene King pub in Kentish Town were guaranteed a front row seat for the 5.45am Italy vs Namibia game ahead of the opening Home Nation clashes of Ireland vs. Scotland and England vs. Tonga games on Sunday morning, after grabbing a few hours shut eye on Saturday night … in the pub
The pub was given a bedroom makeover, complete with beds, bedside tables and lamps, as well as all the essentials required for a good night's sleep – a nightcap, an eye mask and earplugs.
The pub retailer and brewer, which has over 1,700 pubs across the country, set up the quirky rugby dorm for one night only, to celebrate the opening home nation games over the weekend.
Chris Conchie, head of sport at Greene King, said: "We know there's nothing better than watching the rugby in the pub surrounded by other fans – you just can't beat the atmosphere.
"With this year's Rugby World Cup taking place in Japan, and some matches set to start as early as 5am due to the eight-hour time difference, we wanted to ensure that rugby fans didn't miss out on the experience of viewing the games at their local pub.
"The pub dormitory went down a storm and was the perfect way to watch the early morning games."
Key matches for the Rugby World Cup, including all home nation and knockout stage games, will be aired at more than 500 Greene King pubs nationwide.
To find your nearest Greene King pub, visit www.greeneking-pubs.co.uk/live-sport/
Replay Rugby World Cup 2019TM from exciting new angles
Free Viewpoint Video now available on Canon's comprehensive sports site
Free Viewpoint Video allows you to watch the match as if you were right there on the pitch (concept image)
With Rugby World Cup having kicked off on September 20, Canon Inc. will create highlight footage using the company's Free Viewpoint Video System for the seven matches set to take place at International Stadium Yokohama.
Free Viewpoint Video of the New Zealand v South Africa that took place on September 21 is now available on Canon's comprehensive sports site, Canon Sports Website.
Canon Free Viewpoint Video allows you to see footage from viewpoints and angles not possible with conventional cameras, enabling viewers to experience the match as if they were in the center or the field. Why not re-watch these highlights from exciting new angles and see what you can find?
(URL: https://global.canon/en/event/rwc2019/special/viewpoint.html) * Canon will roll out Free Viewpoint Video throughout the tournament
What is Canon Sports Website?
Canon supports the development of sport by introducing new products and technology, by supporting sports photographers and TV crews, by sponsoring sporting events, and through corporate sports initiatives. To that end, Canon has set up its comprehensive sports site to introduce these activities in one place.
Canon has also released a video showcasing the company's vision for its Stadium Imaging Solutions, which expand the boundaries of sports spectating, protect the safety and security of stadiums, contribute to smooth management of events and support training and improved performance for athletes. Beyond just revolutionizing sports for spectators, Canon imaging solutions are transforming the sports world for all kinds of people, from management staff to athletes.
GUINNESS LAUNCH LIMITED-EDITION COFFEE TO GIVE RUGBY FANS AN EARLY MORNING BOOST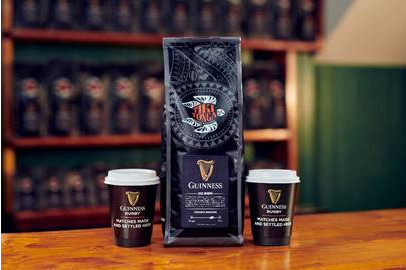 GUINNESS has partnered with Brad Barritt's Tiki Tonga Coffee Roasters to create a new coffee, '232 Brew', perfect for early morning kick-offs
Inspired by GUINNESS, the coffee beans are roasted at 232°C – the same temperature as the barley used to create the iconic stout
Monday, 23rd September 2019: Inspired by a shared passion for rugby, GUINNESS and Tiki Tonga, founded by current Saracens captain and former British and Irish Lions player, Brad Barritt, have created a limited-edition coffee called '232 Brew'. The delicately balanced, full bodied coffee has been launched to give rugby fans across the country the perfect start for those early morning kick-offs.
Roasted at 232°C – the same temperature as the barley used to brew GUINNESS – the coffee has notes of fruit and nut chocolate leaving you with a rich mouthfeel and a long-lasting distinguished chocolate finish. '232 Brew' contains no alcohol.
Launching in the UK on 23rd September, '232 Brew' can be used to make everything from an Americano to a Cappuccino and Flat White or even a Nitro coffee available at Tiki Tonga Coffee Roasters (Hertfordshire) – creating a bitter sweet coffee almost identical to GUINNESS in appearance.
The delicious blend will be available at selected venues across the country including Flat Iron Square (London), Oasthouse (Manchester) and Brigadiers (London) meaning rugby fans can get set for mornings no matter where they are!
In addition to this launch of '232 Brew' GUINNESS will, in partnership with Flat Iron Square, open the only central London venue to screen every game live from Japan. The iconic London venue will undergo a GUINNESS inspired makeover before opening its doors to fans from every nation – offering supporters a viewing experience like no other!
Brad Barritt, Tiki Tonga co-founder said: "Coffee is a key ingredient to a rugby lifestyle – starting us off pre training with an espresso and through a flat white post-tough session and more – and for me, it's a key way to unwind and connect with friends. Through 232 Brew, we want to encourage people to get together to watch rugby and bring the team spirit."
Niall McKee, Head of GUINNESS Stout Europe said: "The next six weeks are set to be some of the most exciting weeks of the year for fans of rugby, but we know that for many the early morning starts are far from ideal. That's why we've partnered with Brad and the team at Tiki Tonga to create the ultimate coffee. We want to be there with rugby's biggest fans for those early morning starts – bringing belief and team spirit."
For more information visit: www.tikitonga.co.uk/
A full schedule of events taking place at Flat Iron Square can be found here: www.flatironsquare.co.uk/events/guinness-rugby-world-cup-flat-iron-square/
@Guinness #MadeOfBelief
Sushi & Saki: North West Rugby Fans Heading To Japan Dine Out In Style
The average rugby fan travelling to Japan from the UK is taking £1,750 per person in spending money
Food & drink and excursions are the top expenses that UK-based rugby fans have budgeted for
One in three have already booked excursions for their time in Japan prior to travelling, with most fans staying between 10 and 14 nights
With Rugby World Cup 2019TM now well underway, rugby fans up and down the country have been making their way in their droves to Japan to support the home nations in action. The exclusive travel agent for Great Britain, England Rugby Travel (www.EnglandRugbyTravel.com), undertook a study of UK-based rugby fans travelling to Japan, to understand what plans rugby fans have been making for their trip. The survey showed that fans travelling to Japan are most likely to splurge on food & drink and excursions.
The survey also found that almost three fifths of fans who have or will be travelling to Japan for Rugby World Cup 2019 are booked to stay for a minimum of 10 to 14-nights (59%), with the average rugby fan planning to attend five matches during their trip.
All rugby fans (100%) had booked their flights at least one month before travelling, and almost all (97%) have booked their accommodation at least one month before travelling, with as many as one in three (36%) having thought ahead, booking excursions for their trip too.
When all rugby fans were asked to estimate how much of their budget they would spend on various aspects of their trip, the top expenses for rugby fans travelling from each region of the UK were revealed to be:
· North West – Food & drink (37%)
· South East – Excursions (34%)
· London – Clothing (34%)
· Wales – Souvenirs (31%)
· East of England – Food & drink (30%)
· South West – Food & drink (29%)
· Yorkshire and the Humber – Excursions (28%)
· Northern Ireland – Excursions (27%)
· East Midlands – Experiences (for example massages, etc.) (25%)
· Scotland – Food & drink (24%)
· North East – VIP experiences (22%)
· West Midlands – Excursions (21%)
Finally, when asked how much spending money they had budgeted for their trip to Japan, it was found that the average fan is taking £1,750 per person to make the most of their trip to the diverse and enriching country of Japan. Almost half (47%) will have saved for six months when it comes to boarding their flight to Japan, whereas a fairly affluent 12% will have saved for only one month.
TAKE ON THE ACTION THIS RUGBY WORLD CUP AT DECATHLON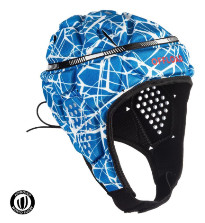 – Grab your teammates, lace up your boots and put your Rugby skills to the test with equipment from Decathlon –
– Quality products available including rugby boots, protective pads and mouth guards to help you get active during the Rugby World Cup–
As the Rugby World cup kicks off in September now is a better time than ever to put on your game face and get stuck in. Whether you are a fanatic looking to improve your skills, or hoping to introduce rugby to the next generation, Decathlon has all the right equipment you need to tackle the Rugby World Cup 2019 safely and with enthusiasm.
From head guards to keep ears well protected, to balls hand stitched and durable enough to ensure a perfect trajectory on every pass, Decathlon's rugby range will have everyone from junior beginners to passionate rugby enthusiasts, practising their passing and getting competitive with friends and family. So lace up those boots and head to the field as the Rugby World Cup 2019 is sure to bring the excitement you have been waiting for!
Kids
OFFLOAD 500 KIDS' RUGBY SCRUM CAP – BLUE/WHITE – £14.99
Whilst practising rugby, safety comes first and this head guard offers all the protection junior rugby players need, thanks to the dense shock-absorbing foam pads across the entire cap.
The lace up back and elasticated chin strap offers the perfect fit, enabling the cap to be secure without restricting movement.
Ventilation and large perforations around the ears mean that players can listen to instructions and communicate with their team, whilst not getting too hot when the game gets intense.
OFFLOAD SKILL R100 FG KIDS' MOULDED RUGBY BOOTS – BLUE – £14.99
Youngsters will love charging up and down the pitch in these rugby boots, built with the perfect stud shape and rubber sole, to ensure maximum traction and flexibility on dry and artificial turf pitches.
The rip-tab fastening means they are easy for junior players to put on by themselves during P.E lessons or after school rugby matches.
The sturdy synthetic outer material of the boot is strong enough to take on practice after practice, meaning players can put in the time to improve their skills without parents worrying about boots wearing through.
OFFLOAD R100 KIDS' RUGBY SHOULDER PAD – TURTLE BLUE – £17.99
Junior players are able to safely get competitive with teammates thanks to these lightweight rugby pads. Pass, tackle and jump, all whilst being protected without feeling restricted thanks to the strategically sewn foam shoulder pads.
No need to worry about overheating, the mesh fabric wicks moisture away from the skim, keeping players cool and dry.
The close fitting cut and reinforced seams means these shoulder pads are strong enough to take on even the most competitive of matches, so players can give their best effort each time.
OFFLOAD R100 KIDS' RUGBY MOUTHGUARD – CLEAR – £2.99
Future rugby stars will feel protected with this heat-mouldable mouth guard, perfect for shaping to children's mouths that may still contain first teeth.
The mouth guard protects the upper teeth, reducing vibrations and minimising mouth injuries whilst practising rugby.
The 2mm ventilation space in the mouth guard allows players to breathe comfortably and get use to the feeling of the mouth guard during those first practises.
Adults
OFFLOAD R500 SIZE 5 RUGBY BALL – RED – £12.99
More experienced players will love getting to grips with this ball designed for both training and match play. The reinforced rubber outer layer of the ball is designed to improve grip, ideal for when the stakes are high, and a slip during a pass isn't an option.
Specifically designed so that the inflation valve is perfectly balanced by counterweights, this ball offers increased accuracy when kicking and in-flight during conversion attempts.
Ideal for frequent use the hand stitched seams of the ball will hold up as long as you do thanks to their high durability – so get muddy get stuck in and enjoy a game with your team.
OFFLOAD R900 ADULT RUGBY SCRUM CAP – BLACK – £24.99
Players can ensure their safety thanks to the foam density of this head guard. The wide foam pads and elasticated chin strap won't restrict movement, but they are durable enough to withstand rough matches when pulled in contact.
The pads, whilst sturdy, are lightweight and well ventilated, so players can stay cool and forget they are wearing the cap – allowing them to focus on their technique and match ahead.
The head guard laces up at the back to ensure a perfect fit each time, keeping it stable on the players head, so no need to worry about it coming loose in scrums, rucks or mauls.
OFFLOAD AGILITY R900 SG HYBRID RUGBY BOOTS – BLACK/RED – £34.99
For rugby players who need versatile footwear that can take on any style of pitch, these hybrid boots will offer all the flexibility they need thanks to the combination of moulded and interchangeable screw-on studs.
The padded insole of these boots has been moulded to ensure comfort, so players can push themselves harder, without worrying about sore feet.
The soft leather outer of these boots ensures the most accurate possible traction, especially useful for kickers, who can rely on increased precision when kicking the ball up the pitch.
OFFLOAD R900 RUGBY SHOULDER PADS – GREY/YELLOW – £34.99
Theses shoulder pads make the perfect partner for any match or training session as they come with 10 protective foam padded zones, allowing rugby lovers to play safely.
No need to worry about restricted movement – despite offering ample protection the pads have been shaped to fit the body, so players can make their signature moves unhindered.
The mesh fabric along the sides of the pads allow perspiration to escape, keeping players cool and dry, even when the match heats up players bodies wont.
Decathlon has 45 stores in the UK and sells a variety of sports equipment, clothing and accessories perfect for those want to get active or maximise their performance.
For more information, visit www.decathlon.co.uk
Canterbury Spreadshhheet' allows fans to keep up with rugby scores whilst at work
Canterbury Spreadshhheet allows fans to keep up with Rugby World Cup 2019 at work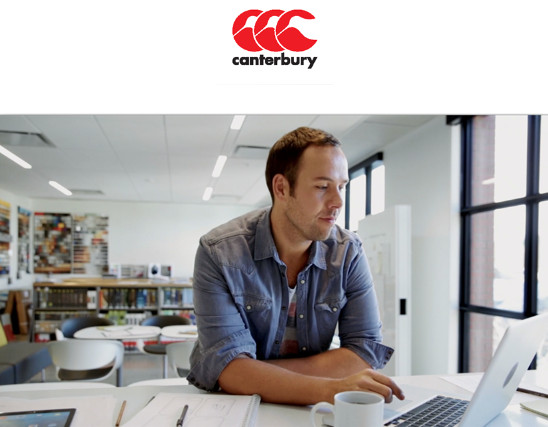 'Dave' is looking at next year's budget and definitely not the latest rugby scores…
With millions of fans set to miss England's clash with USA this Thursday, Canterbury is helping fans of all nations to beat their bosses and stay up-to-date with all the latest happenings in Japan whilst sat at work – using world-first technology hacks to cleverly disguise live match information in a spreadsheet.
With fixtures kicking off eight hours ahead of UK time, fans of all nations will be faced with a dilemma of trying to watch the game whilst not getting into trouble with their bosses.
The Canterbury Spreadshhheet is a first of-its-kind hack of a live Google Sheets and real-time rugby data which will provide in-game updates, text commentary and other real time stats to workers, all whilst looking like you are studying next year's comprehensive budget sheet. The stats will also be plotted into live, reactionary pie, column and bar charts – adding to the illusion that you are a hard-working employee who is focused on their work.
The sheet will be available for fans of all nations and gives them a complete overview of the standings in each pool, the calendar of upcoming fixtures – so you can plan when to use the sheet again – and the rankings of each team.
The idea is part of Canterbury's Be Part Of It campaign, which aims to celebrate this global sporting event and bring fans from across the world together.
Ashley Cooper, Head of Brand Management at Canterbury said; "This is the biggest sporting event of the year and it is a real shame that millions of fans won't be able to tune into the game live. However, we all realise that employees up-and-down the country will be trying to stay up-to-date and sneaking a peek at their phones regularly so they can see what is happening.
"At Canterbury we want everyone to join in the fun and excitement of live games, so we've created the Canterbury Spreadshhheet to allow fans to keep up-to-date with real-time game info, without having to take time off work."
Millions tuned into England's win over Tonga at the weekend, but their next encounter against USA kicks off at 11:45am on Thursday morning – leaving fans unable to watch the game live.
Fans can access Canterbury Spreadshhhheets by visiting www.Canterbury.com/Spreadshhhheets where they can keep track of all live games.
Canterbury is the official apparel partner of the Rugby World Cup 2019 and will be supplying kit to the volunteers and officials of the tournament, as well as seven teams: England, Ireland, Japan, USA, Canada, Russia and Georgia.
To see how the Canterbury Spreadshhheets work, visit: www.youtube.com/watch?v=v7PMAjPcsBI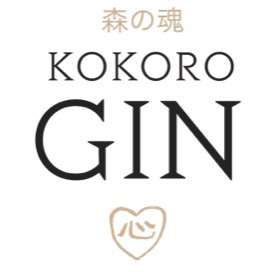 Kokoro Gin is the perfect addition to complete your drinks cabinet line-out this Rugby World Cup!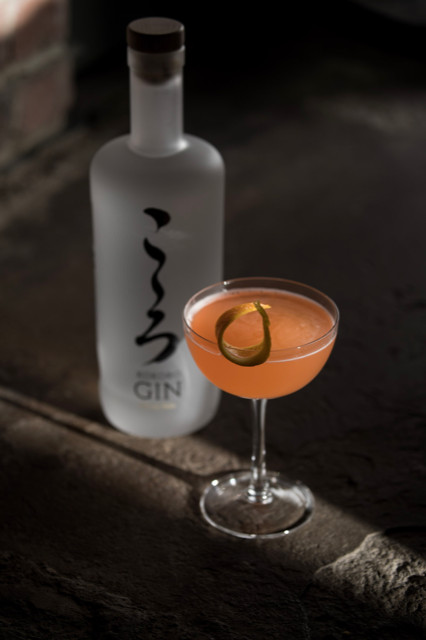 Kokoro Gin – a London Dry Gin with a Japanese Heart is distilled with nine botanicals, including fresh Japanese Sansho berries, imported from the Afan Woodland of Nagano prefecture, Japan. Sansho berries are used extensively in Japanese cuisine and have a distinctly earthy black pepper flavour with a piney citrus finish. The choice of botanicals was inspired by founder James' uncle, the adventurer and explorer C.W. Nicol, known as Uncle Nic, who lives in the forest which he has helped restore and preserve for over 30 years. 10% of the profit from every bottle goes back to the Afan Woodland Trust to help continue his work.
The name Kokoro means heart in Japanese – the soul and essence of something. It perfectly describes the heart of the Japanese forest, so important to James and his family.
Kick off the Rugby World Cup with a Kokoro Dragon Ball Cocktail:
50ml Kokoro Gin
20ml Lemon Juice
5ml Kokoro Cherry Blossom Liqueur
10ml Honey Syrup (3:1)
10ml Aperol
2 Dashes of Orange Flower Water
Champagne (optional)
Garnish: Orange Peel
Shake all ingredients apart from the Champagne with ice
Double strain and top with Champagne
Garnish with a twist of orange peel
If this is a bit too much to 'tackle' during half-time,
why not try a signature Kokoro G&T to mark the start of the World Cup?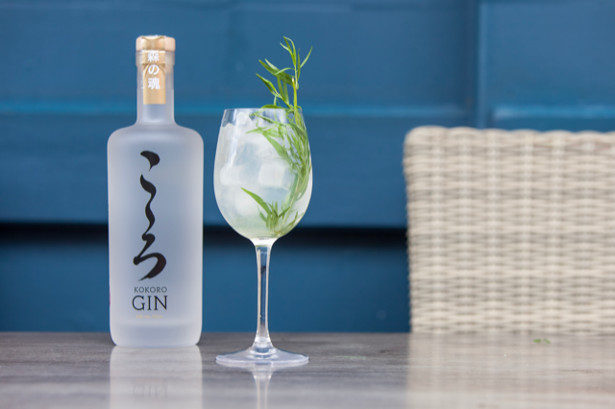 Combine 50ml Kokoro Gin with premium light tonic and garnish with a fresh sprig of tarragon.
Convert your G&T to the next league with Kokoro's Japanese flavoured liqueurs. Available in 3 different expressions including, Blueberry & Lemongrass, Yuzu & Ginger and Cherry Blossom.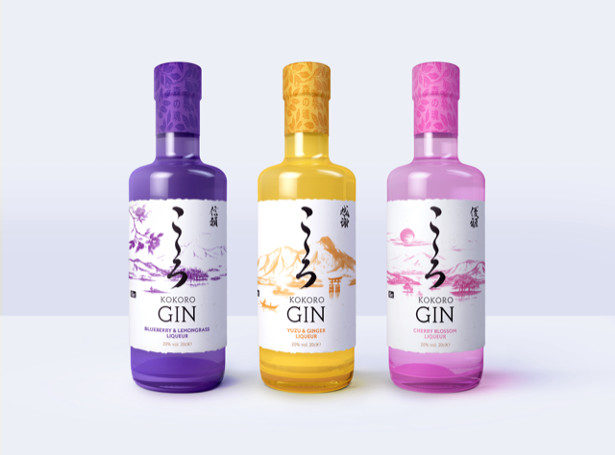 Combine 25ml of Kokoro Gin liqueur with premium light tonic for a deliciously different G&T.
Kokoro Small Batch Gin
RRP: £30 for 70cl or £15 for 20cl
Available from: kokorogin.com, Master of Malt, 31Dover, Amazon and other good retailers.
Kokoro Liqueurs
RRP: £12.50 for 20cl
Gift set – RRP: £37.50 with 3 x 20cl expressions
TIKTOK TEAMS UP WITH RUGBY WORLD CUP 2019 AND LAUNCHES #RUGBYFEVER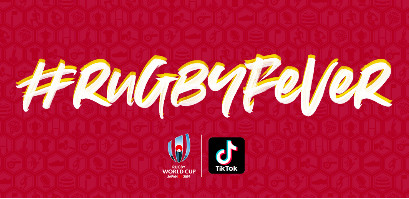 Rugby World Cup 2019 has teamed up with TikTok, the leading destination for short-form mobile video, to launch their own channel and hashtag challenge #Rugbyfever. The challenge encourages rugby fans to share their passion for one of Britain's favourite sports and tournaments and will be available in the U.K., France, Itali, Australia, Japan and Argentina.
Through this hashtag challenge, TikTok creators are invited to put their spin on the #Rugbyfever by creating short videos that show their excitement towards rugby and the 2019 Cup. The challenge launched officially on the 20th of September and will stay live until the end of the event.
Alongside the hashtag challenge, the Rugby World Cup 2019 has launched a channel on TikTok where it shares short, fun and entertaining videos of the teams, the players, the tournament and more. The channel has already over 15.5K followers and the most successful content includes two short-video fun videos, one from the South African team and another one from the Canadian team.
"World Rugby is committed to expanding our content to a younger audience," said Marissa Pace, Head of Marketing at World Rugby.
"As Tik Tok is a market leader in that space, our teams are working hard to create engaging opportunities with new fans of the sport. The #RugbyFever challenge is just one example of this, with over 12m people engaging with the challenge in the last three days. Tik Tok users can look forward to more great content from us throughout the tournament and we're excited to see what content will be produced by fans throughout the event," added Marissa Pace.
Normanno Pisani, Europe Strategy Manager at TikTok said, "This is a great opportunity for our creators to join the celebration of this year's tournament while sharing their creativity and passion for the game. We are honoured to have this prestigious organisation in our already extensive list of sports and event partners and we look forward to continuing to work closely with them."
Rugby World Cup 2019 is one of the latest sporting organisations to join TikTok, reaching its highly engaged and diverse global audience of sports fans. Previously NFL, Wimbledon and NBA joined TikTok and successfully connected with its global and diverse community around the world.
To follow Rugby World Cup on TikTok to Rugby World Cup
Stadiums need to put a cap on the scrum at the bar to win over fans

Two thirds of rugby fans claim queuing is the worst part of the game
London, 24th September 2019: The 2019 Rugby World Cup has kicked off and fans from across the globe will be gathering to support their team and create a winning atmosphere. Yet, excess queue times are ruining the game, with two-thirds of fans (62%) claiming that queuing is the worst part of the match.
The research, commissioned by Tappit www.tappit.com/sports-report/ , the global payment ecosystem for events, stadia and venues, sought to understand what fans want to have the best fan experience at every game. Speaking to 1,000 fans across rugby, football, cricket and motorsports, rugby fans are the second most disgruntled by queue time with 72% of football fans hating queue times.
However, rugby lovers are the most open to alternative methods of payment, with 69% preferring to use a cashless payment option at games. Unsurprisingly, younger fans are more comfortable using cashless to buy food and drink during a game, as the preference for cashless goes up to 85% for 16-24-year-olds.
For stadiums looking to tackle this dissatisfaction, moving towards a cashless method will be beneficial for the 39% of rugby fans who believe convenience is the most important thing when making a purchase, and nearly half of fans (49%) who worry about theft. Half (51%) of rugby fans also consider a budget, or spending limit when attending a game. A cashless solution would also enable fans to budget and track their spending instantaneously.
Jason Thomas, CEO Tappit said, "Fans wait eagerly for four years for a Rugby World Cup and it's important that stadiums are prepared to provide attendees with the most exciting and enjoyable fan experience possible. It's great to see that rugby fans are the most open to technological innovation, embracing cashless solutions to help speed up their buying journey so they can spend more time enjoying the game."
Yokohama City experiences 480% Boost for the Rugby World Cup

· Yokohama City has experienced a 480% year on year growth as a result of hosting the Rugby World Cup, according to Hostelworld data
· Hostels in Sapporo are already at 74% capacity for England's opening fixture against Tonga
· Tokyo is the 2nd most booked destination in the world for English travellers between September and November
· Rugby fans are turning to flexible and cost-effective accommodation in Japan with hostels available from just £27.41 per night on finals weekend
MONDAY 16TH SEPTEMBER, LONDON: Thousands of eager England fans have booked trips to Tokyo and Yokohama City for the final week of the Rugby World Cup, confident Eddie Jones and the squad will avoid a repeat of the group stages exit four years ago, according to Hostelworld booking data.
Data from Hostelworld, the global hostel-focussed online booking platform, has shown Yokohama City will welcome 480% more travellers than this time last year as a result of hosting the semi-finals and finals at the Rugby World Cup. Fans thinking of hedging their bets by soaking up the atmosphere for the notoriously huge semi-finals weekend need to act quickly, as 43% of beds in Yokohama City have already been booked with well over a month still to go.
Supporters are increasingly booking hostels for cost-effective accommodation that allows them to explore Japan's rich culture throughout the tournament, while maintaining the flexibility required in case of a quick change of destination or abrupt end depending on their nation's success.
Tokyo is proving to be an attractive proposition for fans supporting their side at the Rugby World Cup. The city is the 2nd most booked destination in the world for English travellers between September and November on Hostelworld, behind only Amsterdam, with 176% more male bookings compared to the same period in 2018. Welsh supporters are also showing their backing, with Tokyo coming top as a booking destination for the side hoping to follow up the Six Nations Grand Slam by winning on the biggest stage for the first time.
Hostelworld has quality hostels available across Japan this autumn, from just £27.41 per night in Yokohama City and Tokyo during finals weekend.
THE GROUP STAGES:
Sapporo
England will kick-off their pursuit for Rugby World Cup glory with an opening fixture against Tonga in the often-forgotten hidden gem that is Sapporo, on the 22nd September. Hostelworld data reveals there has been 49% more bookings to Sapporo during September, compared to last year, while 74% of available beds have already been reserved for the day of the game. The average price for a bed in Sapporo during September is just £28.85 per night.
1. Ten to Ten Nakajima-Koen
· Rating: 9.4
· Dorm price: £32.05 on England vs Tonga game night
· Private price: £135.76 on England vs Tonga game night
2. Iyasu Hostel Sapporo
· Rating: NEW
· Dorm price: £75.41 on England vs Tonga game night
· Private price: £149.32 on England vs Tonga game night
3. Ten to Ten Sapporo Station
· Rating: 9.7
· Private price: £301.64 on England vs Tonga game night
Kobe City
England will battle the USA in Kobe City during the second round of fixtures. The number of travellers visiting Kobe City in September will more than double (+134%) compared to last year, and over half (57%) of beds have been booked for the 26th September. The average price for a bed in Kobe City during September is just £22.91 per night.
1. Galo Hostel Kobe
· Rating: 9.6
· Dorm price: £23.75 on England vs USA game night
2. T&K Hostel Kobe Sannomiya East
· Rating: 9.0
· Dorm price: £22.63 on England vs USA game night
3. Kobe Sannomiya R2 Hostel
· Rating: 8.5
· Dorm price: £21.12 on England vs USA game night
Tokyo
England will arguably face their toughest group stage opponents, Argentina, in Tokyo on October 5th. With over 150 hostels and the average price per night just £29.14, Hostelworld has the capacity to welcome the 87% more travellers descending on the capital this October than during the same period in 2018.
1. Wise Owl Hostels Tokyo
· Rating: 9.5
· Dorm price: £34.69 on England vs Argentina game night
2. Unplan Kagurazaka
· Rating: 9.5
· Dorm price: £33.18 on England vs Argentina game night
3. Emblem Hostel Nishiarai
· Rating: 9.4
· Dorm price: £29.04 on England vs Argentina game night
· Private price: £124.44 on England vs Argentina game night
4. Nui. Hostel & Bar Lounge
· Rating: 9.2
· Dorm price: £33.94 on England vs Argentina game night
5. Anne Hostel Asakusabashi
· Rating: 8.9
· Dorm price: £22.63 on England vs Argentina game night
· Private price: £76.92 on England vs Argentina game night
Yokohama City
By the time Eddie Jones and the players arrive in Yokohama City to face France on the 12th October, England will hope to have qualified for the knockout stages of the tournament. Almost half (43%) of available beds have already been booked on the day of the game, with the average cost being just £24.65 per night during October.
1. Guesthouse Futareno
· Rating: 9.3
· Dorms: £22.63 on England vs France game night
· Privates: £52.80 on England vs France game night
180 WATTBIKES INSTALLED ACROSS RUGBY WORLD CUP TRAINING VENUES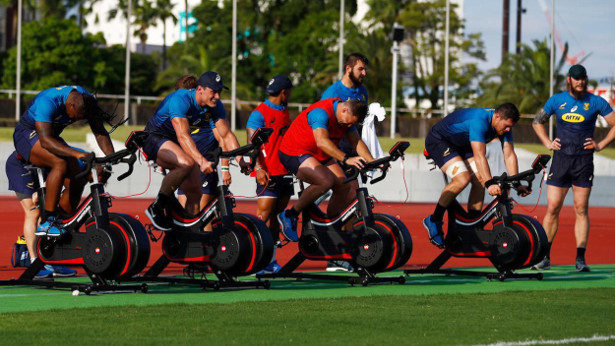 With the Rugby World Cup just around the corner, 180 Wattbikes have been purchased, placing bikes at all tournament training venues and stadiums. The Wattbike is an accurate power-based training tool and the go-to conditioning tool for elite rugby teams around the world. Suitable for all players, regardless of position, the Wattbikes will play an important role in keeping the teams fit, aid recovery, as well as sustain performance throughout the tournament.
Graham Rowntree, former England player and forwards coach, now forwards coach for Georgia, explains: "The Wattbike is such an important fitness tool and an essential one for us to have access to during the tournament. I believe that for elite players, it is one of the most influential pieces of training equipment out there. Rugby is all about repeat power outputs, and being able to hold that intensity right through to the last minutes of the game, and the most effective way of training for this is using the Wattbike."
Depending on the specific demands of the players' role within the team, the coaches will set very different Wattbike workouts as part of their overall conditioning programme. As well as testing maximum power output, the Wattbike forms a crucial part of rugby strength and conditioning training programmes, with players using the bike for rehabilitation, recovery and key aerobic and anaerobic training.
"Being able to use Wattbikes makes a big difference to the quality of preparation every team can provide for their players," explains Pete Atkinson, Federation Italia Rugby Head of Physical Preparation. "From warm-ups, priming sessions, non-impact speed work and overall load and fitness management, the Wattbike is an essential tool for us."
Paul Stridgeon, Wales Rugby Head of Performance, adds: "For us to have access to Wattbikes at all our training and playing venues is fantastic for our preparation. We use Wattbikes extensively at our National Centre of Excellence and always take them with us when we travel as a team."
The Wattbike also plays a key role in helping injured players to continue with cardiovascular work, taking advantage of the non-load bearing sessions available with indoor cycling.
On the topic of off-feet conditioning, Richard Baker, Wattbike CEO adds: "Off-feet conditioning involves any training where the body is not loaded through the feet. Using the Wattbike for this increases player longevity, improves conditioning, prevents injuries and maximises performance. That is why the Wattbike has become the gold standard training tool for elite rugby teams around the world."
For more information on how the Wattbike could transform your training, visit www.wattbike.com
How to Make Sure You Don't Get a Red Card
While Watching the World Cup at Work
The Rugby World Cup is upon us. It promises to be one of the most exciting tournaments in years, but how will fans cope with the eight hour time difference which means that many games will be taking place during working hours? If you are planning on watching the matches at work there are a number of important things for employers and employees to consider.
Hannah Parsons, Principal Associate Solicitor at DAS Law, tells you what you need to know…
If you're an employee…
Am I allowed to watch the World Cup during working hours?
Whether you would be able to watch the World Cup during working hours would depend on whether this has been agreed by your employer, especially if you are using a company device.
How can I challenge my employer's decision not to allow us to watch the World Cup at work?
If your employer refuses to allow you to watch any of the matches during working hours, there is little that you can do to challenge this from a legal perspective. You may want to speak to your employer to see if you can negotiate some time during the day that you may be able to watch the matches or have a TV set up in your workplace. If you feel that your employer is being unreasonable, you could raise a grievance outlining your issues. However, you have no legal right to watch sporting events during work time.
If I was to call in sick to watch the World Cup and was subsequently found out by my employer, what disciplinary action am I likely to face?
If you were to falsely call in sick to watch the World Cup, your employer may take disciplinary action. This would be due to the fact that you would have breached the implied terms in your contract of employment of mutual trust and confidence and it may also be defined as an act of misconduct. Depending on your employer's disciplinary policy and the individual circumstances, this could result in a disciplinary being issued, probably in the form of a written warning.
Am I entitled to flexible working on an ad-hoc/temporary basis?
You do have the right to make a formal flexible working request as all employees have the legal right to request flexible working. In order to be eligible you must have worked continuously for the same employer for at least 26 weeks. If a flexible working request is granted, this would normally form a permanent change to your contract. You can make one formal flexible working request every 12 months. Your employer may however decline the request if they have a genuine business reason to do so.
If you are an employer…
We are planning a World Cup viewing party, what are the rules around drinking at work? Can we serve alcohol and what happens if someone has one too many and falls over or acts inappropriately?
Employers will generally have strict policies in place regarding the consumption of alcohol on work premises, even on licenced premises. However, when events occur such as charity events, or in the case of the World Cup, an employer may use its discretion to relax these policies. There are no set rules surrounding drinking at work other than those set by the employer. You will however be bound by the Licensing Act 2003 if you intend to sell alcohol.
Employers still owe a duty of care to their employees whilst at work so this should be taken into consideration when offering free or unlimited drinks. Should an employee injure themselves they may be able to pursue a claim against the company for personal injury, if they can evidence that their employer has been negligent and breached their duty of care and that their injuries were foreseeable.
Should an employee misbehave or breach the company's code of conduct, they may be subject to disciplinary action. When considering any potential disciplinary action or sanction being given to an employee, employers would have to take into consideration mitigating circumstances such as the provision of alcohol and the extent that this may have contributed to the employee's actions.
Do we need a TV licence to watch the World Cup at work? Are there any rules around lots of people watching a broadcast?
All of the world cup matches are being broadcast on terrestrial television channels. You will therefore need a current TV licence to be able to watch any of the matches in the workplace to avoid a visit form an enforcement officer and potentially criminal prosecution.
Can an employer introduce flexible working on an ad-hoc/temporary basis to give people some choice or I can get them to make up the hours?
Employers cannot change the working hours of employees without their consent as this would constitute a breach of contract. They would however be able to discuss the options with their employees to enable them to take time to watch the matches. Changes can be implemented with the agreement of both parties.
What can employers do if their employees are taking a noticeably larger amount of sick leave?
It is important not to jump to conclusions if staff members call in sick when matches are taking place. However if it transpires that the sickness was not genuine, employers may be able to take disciplinary action. A way of avoiding large amounts of sickness – which can be an impact to any business – would be to consider being flexible with regards to staff taking leave or allowing them time during the working day to watch matches.
What should employers do if a large number of people ask for time off at the last minute?
There is no legal obligation for employers to accommodate last minute requests for time off, especially if there is a policy in place for notice to be given to book time off.
Disclaimer: This information is for general guidance regarding rights and responsibilities and is not formal legal advice as no lawyer-client relationship has been created.
The heroes of the Rugby World Cup will have their star performances immortalised – with unique trophies featuring individual match highlights and social media posts.

Organisers of the sporting spectacle, which kicks off on Saturday, wanted to blend Japan's heritage with its love of cutting-edge technology.
So sponsors Mastercard made a series of fascinating changes to the Player of the Match awards.
A bespoke computer programme will highlight interesting social media posts and key commentary throughout the game, with a state-of-the-art laser etching them onto the award.
The completed trophy, which features a sculptural origami design inspired by the work of Professor Jun Mitani, will then be presented to the Player of the Match straight after their star performance.
Players will be able to relive their moment of sporting greatness with the first-of-its-kind award.
Mastercard developed the trophy to highlight how tech has transformed sport – in the way we play it and view it.
It comes after a survey of sports fans by OnePoll found 64 per cent of Brits agree that technology is enhancing sports events.
Video replay came out as a fan favourite, with more than half (54 per cent) of all global respondents saying it was significantly improving sport.
British and Irish fans have varying opinions when it comes to tech though.
Those in Ireland are big fans of video replay (60 per cent), while nearly half (44 per cent) of respondents in the UK voted for hawk-eye and video referring (41 per cent).
A majority of fans also said keeping up to date on their phones makes them feel more connected.
And almost one third of the 13,000 fans surveyed keep up-to-date online via video streaming.
Raja Rajamannar, from Mastercard, said: "Connecting with people through their passions is at the heart of how we bring Priceless to life all over the world.
"Sports have been an important part of that journey, and by using technology to enhance the experience for fans at the game, fans at home and players alike is how we are building emotional and culturally-relevant connections."
ActiveEdge is the key ingredient rugby world cup teams are using to enhance their performance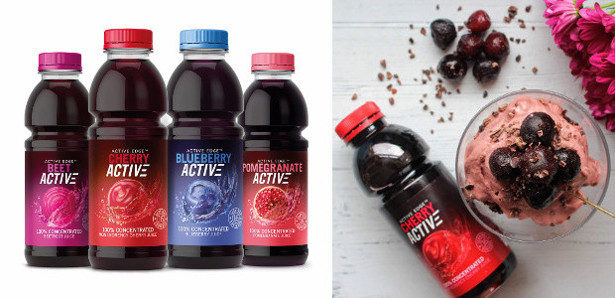 CherryActive and BeetActive is the Rugby elite's sporting secret
The Rugby World cup commences on the 20th of September. Teams made up of the strongest athletes from all around the globe competing in Tokyo to be crowned champions. Rugby is one of the most physically demanding sports out there; professional players opt for strict diets, training regimes and supplements to enable them to perform their best on the pitch. The ActiveEdge range is well established in the sporting world, with some of the best national teams providing it to their players. Made from 100% plant-based ingredients and being naturally rich with nutrients it's proven to give an edge to sporting performance.
England, Scotland, Ireland and France have all bought ActiveEdge products to help players perform their best. All ActiveEdge products provide players with an additional energy source. In particular, CherryActive is great for aiding a speedy natural recovery, improving endurance, fuelling the body and improving the quality of post workout sleep; important factors athletes at any level should take into consideration. Ed Tooley, a rugby performance nutritionist recommends to professional rugby teams that they should take CherryActive "to support recovery leading towards competition".
BeetActive is also recommended by Tooley, as it enhances "endurance performance", helping players train and compete at higher intensities for longer. Most injuries in a match are caused in the second half[1], as the initial energy from the start can dwindle. BeetActive provides longevity in maintaining power; providing that boost to keep playing at one's best.
ActiveEdge products provide benefits for anyone who partakes in fitness or sport, regardless of level and intensity. Common exercise related problems, which include muscle soreness and fatigue, affects everyone at some point making it worth investing in ways to prepare and take care. CherryActive contains Montmorency cherries containing high levels of anthocyanins – these compounds have been proven[2] to reduce inflammation and deactivate harmful free radicals, which occur during exercise.
CherryActive comes in bottles, sachets or capsule formats, to suit all lifestyles. When taking CherryActive for exercise purposes, take the product 30 mins post training/game. For the best effect and to see full benefits CherryActive should be taken daily for a month.
CherryActive RRP: 237ml £8.99, 473ml £15.99. Capsules 30s, £10.99.
BlueberryActive RRP: 237ml £9.99, 473ml £15.99. Capsules 30s, £8.99.
BeetActive RRP: 237ml £5.99, 473ml £11.49.
PomegranateActive RRP: 237ml £7.49, 473ml £12.
CherryActive, BlueberryActive and BeetActive are available from Holland and Barrett and other good health stores.
PomegranateActive is available in general health stores.
Rugby World Cup in Japan – travel insurance a 'must' for medical treatment if you get caught in the scrum!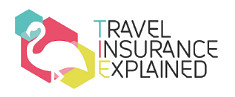 The Rugby World Cup is here and many fans will be excitedly anticipating their long haul trip to Japan. It is the first time that the Rugby World Cup has been hosted in Japan, and for many of the fans this will be their first experience of Japanese culture. Fiona Macrae, head of Travel Insurance Explained, runs through what rugby fans should be considering when heading to this corner of the world.
Healthcare
The Japanese healthcare system is of a very high standard, and if you get injured during your trip you should have no worries about the quality of the state hospitals. But medical bills are very expensive, so you need to have the right travel insurance cover in place. Tourists are often asked to provide proof that they have health cover before they are treated, so make sure you are appropriately covered and have your travel insurance details close to hand if queried.
Cultural Norms
Japan is an extremely beautiful country that is steeped in history and culture and with it comes a strong sense of sentimentality and tradition.
While it is likely there will be reason to drink during the world cup, for either celebration or commiseration, it's worth noting the dos and don'ts when it comes to drinking in Japan. The good news is that the drinking laws are actually quite laid back across the country; public drinking is common, drinking on public transport is allowed, and there are even vending machines stocked with Sapporo and Kirin beer! However, those who injure themselves while drunk could be left to pay any medical expenses themselves as travel insurers often have restrictions on alcohol intake in their policies. Some travel insurers will be more lenient than others, so make sure you check the alcohol clause in the policy wording.
Also remember drinking in royal parks is forbidden, while disrespect of any kind at Shinto shrines could see you hit with a large fine. This includes drinking, but also being too loud or littering, which carries a larger punishment in Japan than Britain.
Travel
The different games at the world cup are at varying different parts of the country, some many hours apart. Flying may seem the best way to travel the long distance; however, Japan has some incredibly fast bullet trains that will take you to the location in equal time for less cost. The best way to save money is to buy a rail pass for the duration of time you are in Japan which will allow you unlimited rail travel in that period of time. It should cost you just over £200 to buy a 7 day ticket. However, be aware, many travel insurance policies won't cover the cost of tickets for internal journeys once you arrive at your holiday destination if you are delayed or need to cancel the journey.
Extended Holiday or Backpacking?
As Japan is such a distant country, many may turn the trip into an Asian exploration holiday and end up visiting places like Thailand or Vietnam. It's worth noting that these countries have very different environments and rules to Japan.
Remember your vaccines
If moving onto the south-east Asia region you must check what vaccinations are required as many of the countries have risk of Malaria, Cholera and Hepatitis. If you're only staying in Japan, the measles, mumps and rubella vaccine is recommended.
Rugby World Cup 2019 – Weak pound could see fans' living costs hit £1200 per week
Phil McHugh, Chief Treasury Analyst at Currencies Direct, comments:
"The pound continues to be weak against global currencies, including the Japanese Yen, so Brits on their way to the Rugby World Cup in Japan look set to feel the pinch in their pockets. We've calculated that average costs for fans could run at £1,200 per week, excluding flights and tickets.
"The Japanese Yen is one of the main "safe haven" currencies. It has driven over 12% higher against the pound this year against the back drop of a slowing global economy, US & China trade tensions and, of course, ongoing Brexit uncertainty. GBP/JPY has fallen from a high of 195.08 (on 26th June 2015) to 143.75 (on the day the outcome of the Brexit vote was announced, 24th June 2016) before sliding slightly further to 134.15* today.
"Clearly, this translates into significant extra costs for fans setting off to enjoy the tournament – English, Scottish and Welsh fans look spend an extra £375 per week compared to the pound's high in 2015, thanks recently to pressures of Brexit and the US/China trade spat. The Irish and the French being in the Euro are also down but will be around 50% better off per week than the Brits.
"If the home nations' run in the tournament stretches from days into weeks, fans' bank accounts may well be feeling as bruised and battered as some of the players …"
Estimated spend per day (excluding flights or World Cup tickets)
Breakfast – £7.46/¥1000
Lunch – £8.95/¥1200
Dinner (at an izakaya – a local neighbourhood restaurant) – £18.64/¥2500
Hotel (per night)- £74.58/¥10,000
Coffee – £2.46/¥330
Beers x 4 – £6.71/¥900 per beer = £26.84 per four
Attractions – £11.19/¥1500
Railway pass (one week) – £217.10/¥29,110
= £1,200.80 per week (excluding flights & tickets)
Sources: "Japan-guide.com", "City-Cost.com"
*Accurate as of 16/09/19. Data provided via Morningstar for Currency/Google and xe.com and Pound Sterling Live.
ROB SCORES WITH FAN'S CHARITY DONATION AHEAD OF IRELAND CALL UP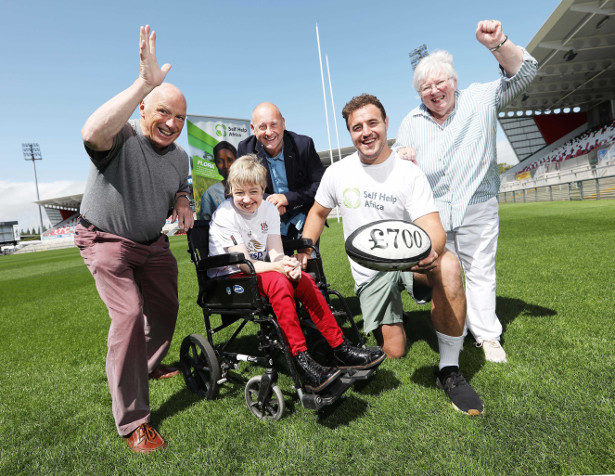 Rugby fanatic Alan Gallagher from East Belfast has celebrated his 70th birthday in a most unusual way. Instead of receiving gifts in celebration of his milestone birthday,
Alan requested that friends and family make a donation to local charity Self Help Africa, of which Rob Herring is Northern Ireland Ambassador.
Speaking about making the donation to Self Help Africa, Alan said: "My family and friends are well aware about my love for Ulster Rugby and I told them that instead of scrumming around trying to find the perfect gift to mark my 70th birthday that I would much prefer they make a donation to charity. My wife Pauline thought that since we're rugby fans, we should ask our friends and family to donate to the charity that Rob has just visited Uganda with. And we were overwhelmed at their generosity as we raised a wonderful total of £700.00."
Rob Herring was appointed Self Help Africa Ambassador earlier this year and has recently returned from visiting some of the charity's projects in Uganda. Before leaving for the Rugby World Cup in Japan Rob said: "Receiving this donation from Alan is so poignant as I can visualise where the money will be spent having recently visited Uganda with Self Help Africa. There are so many small farms managed by women who could really do with this additional help and it will help empower them as they work to build their businesses and provide for their children. I'm so grateful to Alan for encouraging his family and friends to raise this money and would like to wish him a very happy birthday on behalf of the charity and myself."
Denny Elliott, Head of NI, Self Help Africa, added: "This is a tremendous boost to the work of Self Help Africa and I would like to thank Alan for swapping birthday presents for such a lovely and much needed gesture to Self Help Africa."
If you would like to volunteer, find out more about the work of Self Help Africa, formerly War On Want NI, or make a donation, visit www.selfhelpafrica.org.
COYBIG – Water Baby Finn Quinn Is Ireland's BEST Little Rugby Supporter!
Irish Rugby fans across the country will be on the edge of their seats on Saturday morning, as Ireland take on New Zealand in the quarter final of Rugby World Cup 2019.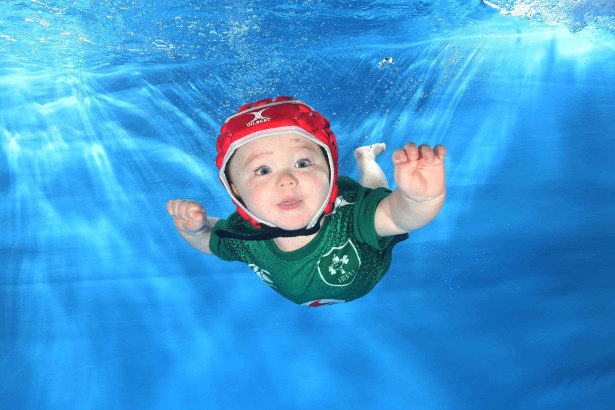 And Ireland's BEST little supporter Finn Quinn (13 months) from Carlow will be cheering for Ireland too with his Mum Sandra Quinn who teaches Water Babies in Carlow's Talbot Hotel.
Babies love swimming! It's one of the few things they can do from birth, and it feels entirely natural to them because they're free of the restrictions of gravity, and able to use muscles they'd never use until they start rolling, crawling, walking, running or scrumming!
www.waterbabies.ie
Japan's World Cup Rugby Success Lifts Game's Asian Profile, Reflects Strong NZ Methods and Coaching, Says Former All Black Murray Mexted
Tokyo/Wellington, 17 October, 2019
– The success to date of host nation Japan in thecurrent Rugby World Cup (RWC) lifts the profile of the sport across Asia, underscoring thestrong impact of New Zealand's expertise in player selection, coaching and training,renowned former All Black Murray Mexted said today.
Japan's 28-21 defeat of Scotland on 13 October in Yokohama to qualify top of Pool A notonly created history. It also signals a major global shift in the sport as teams once considered second- or third-tier have embraced traditional rugby virtues with Kiwi quality coaching methods to improve their rankings, said the Managing Director of International
Rugby Academy (IRANZ).
"The RWC in Japan is set to change the face of the game in Asia forever. Team Japan has shown what combining tradition with quality coaching can accomplish. It debunks the myth that Asian countries with physically smaller players cannot compete against tier-one nations. Japan now ranks as a leading top-flight rugby nation with the wonderful, frenzied
rugby of a team playing with such precision," said Mexted.
Mexted played 34 consecutive Tests for the All Blacks from 1979 to 1985 and captained seven of 38 non-Test games he played for his country.
Coaches of the current Japanese team – Jamie Joseph, Tony Brown and Scott Hansen – have been staff coaches at the academy which Mexted heads. "Team Japan has shown ability, passion and willingness to embrace Kiwi innovation and expertise. Its success is no fluke, as the team has won six RWC qualifying games in a row," said Mexted.
The IRANZ imprint is evident at RWC 2019. There are 19 IRANZ staff or graduate coaches working with 11 teams – New Zealand, Japan, England, Wales, Australia, Scotland, Canada, Namibia, USA, Fiji and Tonga. Seventeen IRANZ alumni are among the players in the current RWC, including All Black Ardie Savea and recent Japanese hero Pieter Labuschagne.
Wellington-based IRANZ, which commenced courses in 2002, specialises in imparting knowledge to the next generation of players and coaches, underpinned by the faith in the distinctive Kiwi rugby culture and approach to the sport. "We are cultivating strong relationships throughout Asia and believe other nations, such as Malaysia and Singapore, can learn from Japan's example.
This RWC is clearly showing that superior coaching is key to making a great team. A great deal of the expertise comes from New Zealand," Mexted said. He pointed out that head coaches of four of the eight quarter finalists (New Zealand, Japan, Ireland and Wales) are all New Zealanders. After a glittering playing career, Mexted founded IRANZ in 2000 with the goal of helping develop rugby throughout the world, capitalising on New Zealanders' willingness to share, help and give back to the game from the top to grassroots levels.
The world's leading rugby academy, IRANZ provides an independent high-performance pathway for players, coaches and teams. Coaching staff and tutors at IRANZ represent some of the world's most qualified and highly respected coaches and former players today. "To be the best, you have to learn from the best," said Mexted.
Catch the Highlights of the Rugby World Cup for Free on BOLT – an Official Media Partner for 2019 WC

Download the Free app on IOS and Android
The Rugby World Cup is underway with England among the favourites to secure the trophy for the first time since 2003.
Fans of the sport waiting for England's glory after 16 years can catch all the quick action highlights for free on BOLT – the Official Media Partner of the 2019 Rugby World Cup.
The world cup will feature 48 matches in total, between the 20th September 2019 and until the final on Saturday 2nd November 2019, with kick off times ranging from 5:45am and 11:15am.
BOLT is streaming all match highlights on the free platform during the course of the tournament, available for download on IOS and Android.
As a mobile based free platform, BOLT has been selected as the official media partner in a mission to take the sport to new audiences around the world – making the 2019 World Cup in Japan truly accessible.
The UK based tech company has recently announced several bullish efforts to bring sporting spectacles from around the world to the often-underserved masses, streaming on the BOLT+ digital platform, including the English Premier League, the ICC Cricket World Cup 2019 and the 2020 Olympics in Japan. The BOLT platform also streams over 30 Live TV channels including Al Jazeera, CGTN, Channel News Asia, Deutsche Welle, France 24 and Russia Today.
Isaac Hankes, Weather Research Analyst at Refinitiv, comments on impact of Super Typhoon Hagibis on this weekend's sporting action: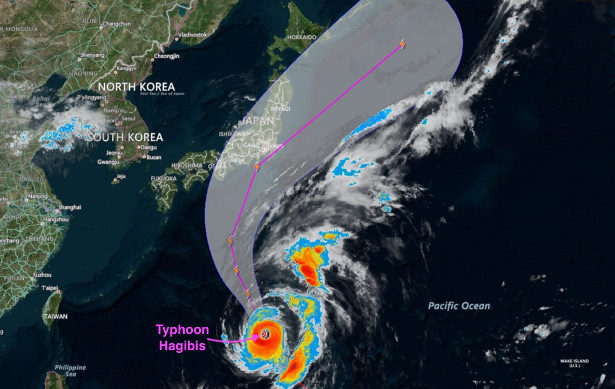 "World Rugby's decision to cancel England vs France is not surprising given similarities to the recent Typhoon Faxai which hit near Tokyo on 9th September and resulted in the Australian rugby team having to delay its travel plans. Faxai made landfall at a comparable intensity to the forecasts for Hagibis and resulted in widespread power outages across the region.
"There is a very strong possibility for disruption to the Japanese Grand Prix at Suzuka. The event was affected by typhoons in 2004 and 2010 which caused qualifying to be postponed. Hagibis is much stronger and in a higher category compared to the 2004 and 2010 typhoons and so it's touch and go whether Sunday could also be a wash-out. There is a still a possibility that there will be a shift in the forecast away from land – something that we'll be monitoring and organisers and fans will be crossing their fingers for."
Typhoon Hagibis stirs up six-figure payout for Sporting Index

Spread betting firm counting the cost after at least two Rugby World Cup games cancelled this weekend
Thursday 10th October, 2019 – Leading spread betting firm Sporting Index are staring down the barrel of a six-figure payout after World Rugby and the Japan Rugby 2019 Organising Committee took the decision to cancel two matches this weekend due to the predicted impact of Typhoon Hagibis.
The England v France and New Zealand v Italy pool games have both been cancelled, with all four teams awarded two points as part of a 0-0 draw. This has a major effect on a number of Sporting Index's long-term tournament markets, including total tournament points, total tournament tries and shirt numbers – the aggregate of every try scorers' shirt number throughout the tournament.
All long-term markets are settled in accordance with the Sporting Index rule book, which means the official result of these matches is 0-0. This is great news for sellers (those who bet lower on the tournament markets), but potentially terrible for buyers (those who bet higher).
In an extremely unusual situation, Sporting Index have taken the extraordinary decision to compensate buyers of affected long-term markets with an allocation of points for these cancelled matches.
The allocation Sporting Index clients will receive is determined by the Sporting Index Rugby Trading Team who will allocate the mid-point figure that any particular market was priced up at. For example, the England v France total points market was priced up in the Sporting Index systems as 34-37, so buyers of long-term total tournament points will be compensated with a refund on their account of 35.5 points multiplied by their stake.
Karl Suntay, Client Services Director at Sporting Index, said: "Our decision to compensate buyers in this highly unusual scenario means that sellers have had all their Christmases come at once while buyers have been extremely well looked after.
"All markets will always be settled in accordance with the Sporting Index rule book and the decision to compensate those who have bought affected long-term markets is costing us a six-figure sum. Hopefully this rubber stamps Sporting Index's reputation with our clients as being known as 'Sporting by name and Sporting by nature."
There is the threat of another two matches being cancelled on Sunday – Scotland v Japan and Namibia and Canada – and buyers can rest assured that Sporting Index will continue to look after them should this situation arise again.
If you can't beat them, eat them!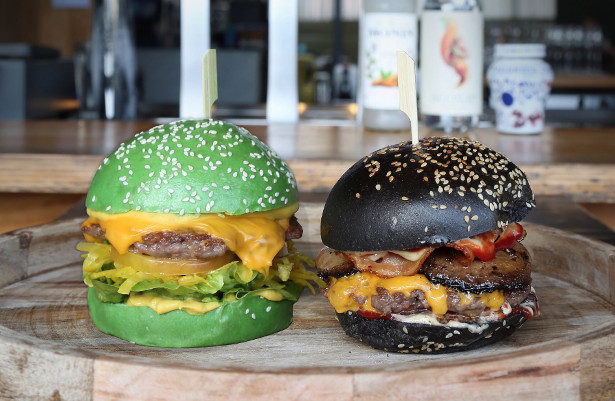 The Rugby World Cup is here and as the intense longstanding rivalry between Australia and New Zealand continues to heat up, an iconic Melbourne Pub, Grosvenor Hotel, is serving up The All Blacks and Wallabies burgers!
Trans-Tasman sporting rivalries aside, the Grosvenor Hotel, serves up some of Melbourne's best burgers!
The All Blacks burger is comprised of mostly black ingredients. No need to stress, we promise you it is not burnt to be black and tastes delicious!
The All Blacks is served in a squid ink black burger bun with grilled (black) mushroom, tomato, gooey cheese, crispy streaky bacon, house ketchup and black truffle mayonnaise.
Or sink your teeth into The Wallabies burger, made from mostly green and gold ingredients. The Wallabies is served in a matcha green bun with lettuce, golden cheddar melt, wood fried pineapple, green tomato relish, picked yellow beetroot, pale ale mustard sauce with a perfectly grilled 100% wallaby patty!
The All Blacks and Wallabies burgers were created by All Blacks supporter and Kiwi Chef Simon Moss.
New Zealand's opening Haka of RWC2019 to be 1m 38secs long
New Zealand's opening Haka of RWC2019 to be 1m 38secs long

Friday 20th September 2019 – Sporting Index expect New Zealand's first Haka of the 2019 Rugby World Cup to last for one minute and 38 seconds when they take to the field this weekend.
South Africa will face up to the All Blacks on the half-way line on Saturday morning and the leading sports betting firm think Kieran Reid will spearhead the side's Maori dance for over 90 seconds.
Neville Burdock, head of trading at Sporting Index, said: "The 2019 Rugby World Cup is officially underway and New Zealand versus South Africa is definitely one of the standout fixtures for the opening weekend, if not the most highly anticipated match in the whole tournament.
"The Springboks will no doubt have to contend with an intimidating Haka before the game and we expect a daunting duration of one minute and 38 seconds' worth of the ancient Māori dance."
Protein Plus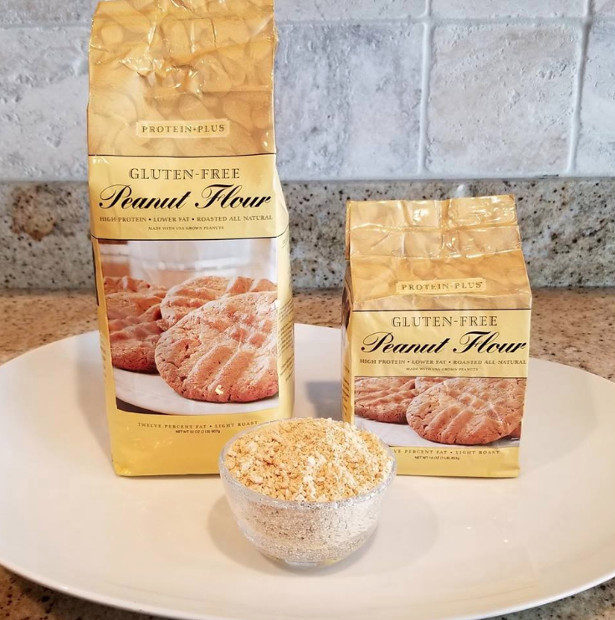 Protein Plus Peanut Flour (peanut powder) is a great tasting healthy plant-based protein source you've been looking for without any added ingredients! Its 100 percent natural, vegan, GMO free, OU Kosher Certified, gluten free and cholesterol free. Also available in organic. A quarter cup offers 16 grams of protein, 4 grams of dietary fiber, and only 2 grams of natural sugar! Blend it into you coffee, oatmeal or smoothies for a nutrition packed protein punch! Great for making your own shakes, or mix it in or sprinkle it on foods that need flavor or a nutrition boost!
More information on both products is also available on www.facebook.com/proteinplusllc.
Rugby players can be sore and in pain a lot!
So what about Organic CBD products. VIIA CBD topicals are 100% organic. Check them out at www.viiacbd.com. or instagram @viiacbd.