A TASTE OF OSAKA AND KOBE WITH SHANE WILLIAMS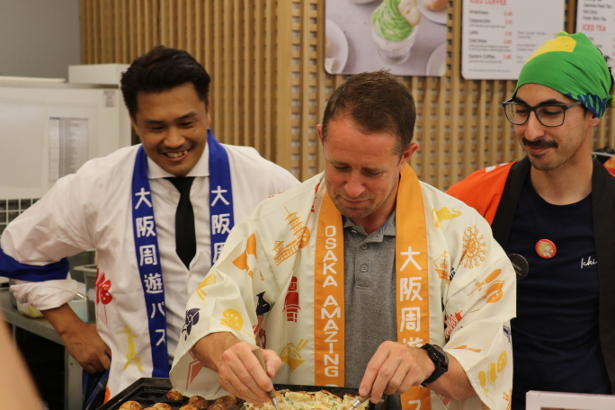 Wales legend celebrates 'Kitchen of Japan' with World Cup cook-off
Wales and Lions legend Shane Williams and former Japan international Shotaro Onishi were guests of honour at a Rugby World Cup themed celebration of Osaka and Kobe in London on Monday.
Osaka and Kobe are host cities for the Rugby World Cup in Japan this Autumn and Shane and Shotaro joined guests from the travel industry to experience some of what travelling rugby fans have to look forward to.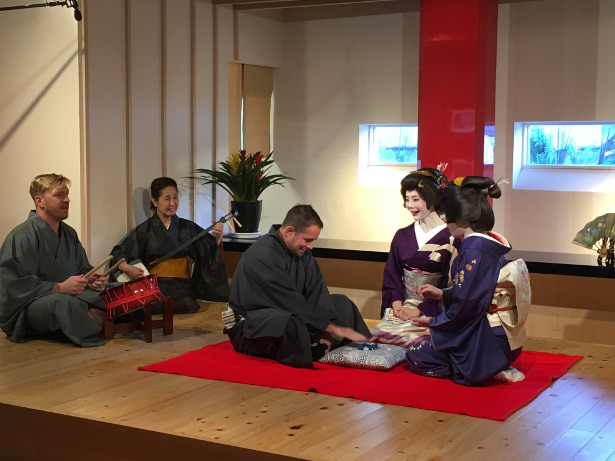 Osaka is known as the 'Kitchen of Japan' and the group took part in a cooking class to make local delicacies takoyaki battered octopus balls and okonomiyaki pancakes. There was also the chance to sample Sake from Kobe and Asahi – Japan's no.1 beer.
The tasting session was followed by a Q&A, in which Shane Williams discussed his three-year playing spell in Japan as well as a recent trip to Osaka and Kobe. Videos of the trip can be viewed here. You would be very welcome to embed these videos if you wish:
Osaka
Kobe
The event was hosted by the Osaka Convention & Tourism Bureau and the Kobe Tourism Bureau at the Ichiba Japan Centre in White City, London.
Shane Williams and Shotaro Onishi are ambassadors for Rugby World Cup 2019 host cities Osaka and Kobe