BESPOKE
LONDON
A fragrance for any occasion
Cool, charming, charismatic and confident?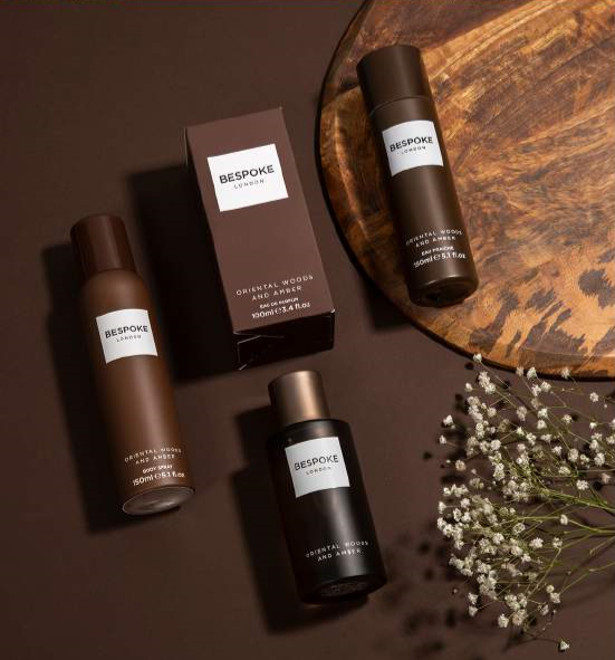 TWITTER | FACEBOOK | INSTAGRAM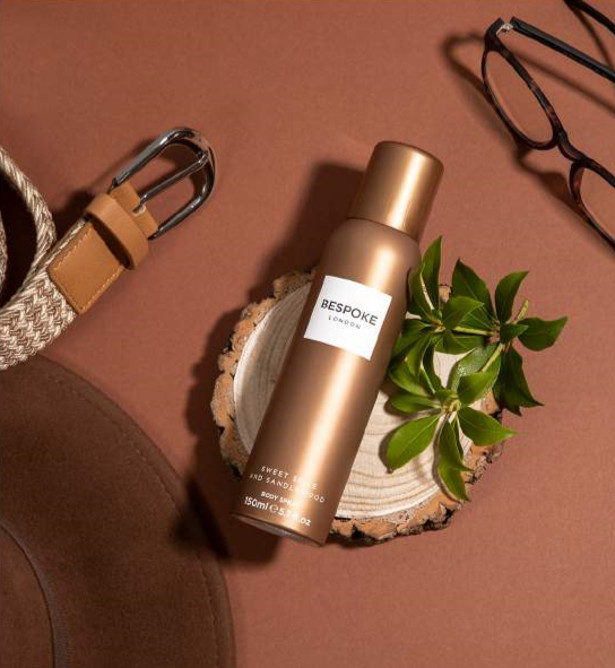 That's the BESPOKE LONDON man. BESPOKE LONDON introduces a new fragrance range for men who appreciate all the finer things in line. Proving that smelling luxe needn't cost the earth, the brand new fragrance range captures the essence of sophistication and embodies every type of man.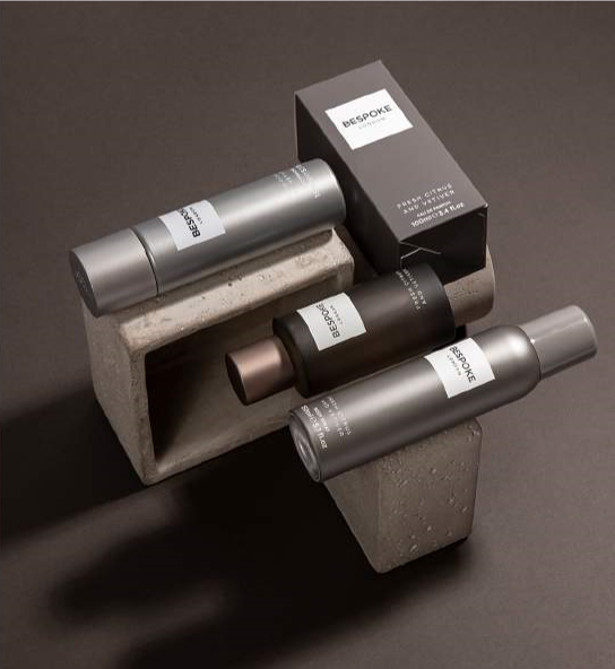 Available in Eau de Parfum, Eau Fraiche and a Body Spray, this is an everyday fragrance for the everyday man, which seamlessly fits into your life, no matter your lifestyle or the occasion.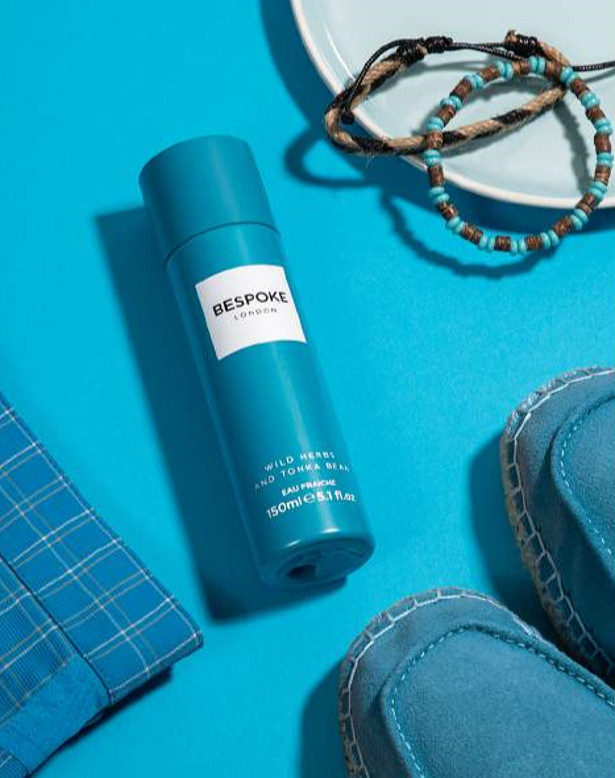 Go from dusk till dawn with the BESPOKE LONDON signature scents, just like this…
Burst into a new day with the BESPOKE LONDON Fresh Citrus & Vetiver. Packed with crisp, clean notes of maintain, fresh ginger, apple and black pepper, this zesty collection is sure to energise you ready for the day ahead. Complemented with underlying hints of lavender, clary sage and vetiver floral notes, so your mood doesn't peak too soon! It also holds notes of amber, dry woods, patchouli, moss and musk.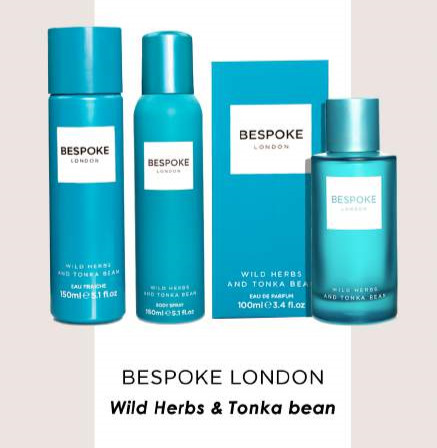 No matter how you spend your days, make the BESPOKE LONDON Wild Herbs & Tonka Bean your go-to. Opening with warm accords of rosemary, clary sage, grapefruit, mandarin, lime, lemon and orange, which transitions into nutmeg, ginger, cardamom, lavender and geranium. It's a sophisticated fragrance which is subtle enough to carry you throughout the day with the occasional touch up. Also features notes of patchouli, ceddarwood, sandalwood, amber, vanilla, moss, tonka bean and cocoa.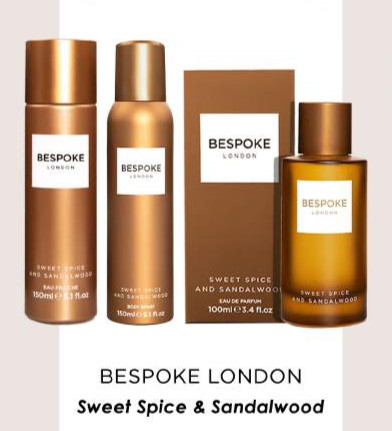 for guys always on the go, BESPOKE LONDON Sweet Spice & Sandalwood will match your rush of an adrenaline high with its vibrant explosion of saffron, corinader seeds, nutmeg, bergamot and neroli, followed by orange blossom, rose and jasmine. As your rush dips, so does your fragrance turning into a lingering combination of ceddarwood, amber, sandalwood, vanilla, incense and guaiac wood.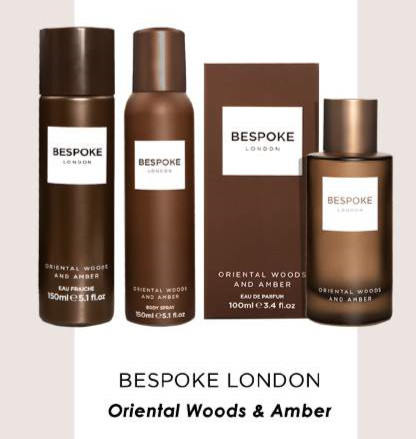 Whether you've got a hot date lined up or heading out solo, do it in style with BESPOKE LONDON Oriental Woods & Amber. Create an air of mystery with its enthralling saffron, cardamom, ginger and black pepper notes, and ooze confidence with its jasmine, lavender, heliotrope and tobacco infusion. The scent will evolve into complementary notes of sandalwood, infused with myrrhe, papyrus, vanilla, vetiver, amber and musk.
RRP: 30ml Eau de Parfum (£9.99) 150ml Eau Fraiche (£6.99) and 150ml Body Spray (£2.99) BESPOKE LONDON is available exclusively online and instore at Superdrug nationwide.