Half Price Black Friday Sale >> White Glo Accelerator Kit At Boots >> www.boots.com/brands/white-glo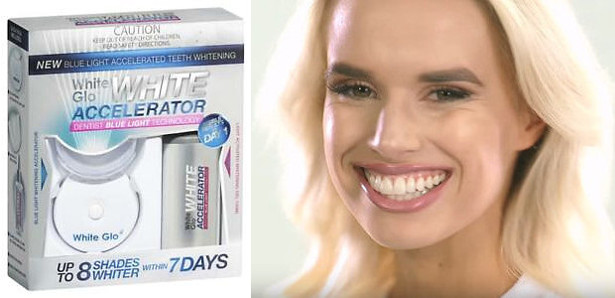 White Glo Accelerator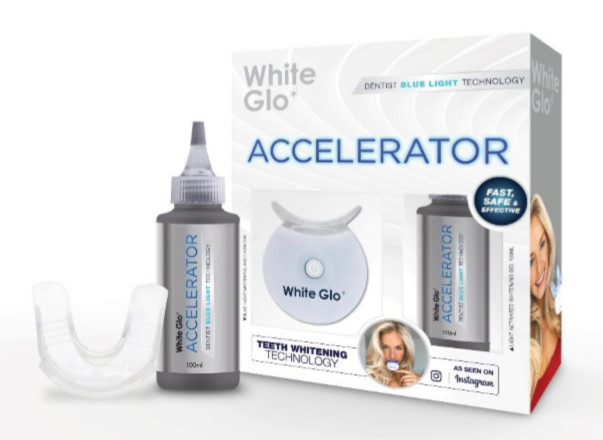 White Glo's Accelerator makes at-home teeth whitening easier than ever! Inspired by dentist technology, Accelerator contains whitening gel and an illuminating light tray, and when switched on, the blue light activates the White Glo whitening gel to aid the removal of stains, yellowing and discolouration. From just the first use, teeth will appear whiter, and after 7 days, can be up to 8 shades lighter.
The Product (£30): ✓ Clinical teeth whitening results ✓ Uses dentist proven LED blue light technology to accelerate whitening results ✓ Includes blue light mouth tray and specialised White Glo White Accelerator whitening gel ✓ White Glo does not test on animals for any products
Availability: Boots
RRP: £30
Mirafit Fitness Equipment Black Friday discounts / Friday 29th November and end at 23:59 on Monday 2nd December.
Mirafit, a fitness equipment brand specializing in strength and conditioning equipment.
FACEBOOK | YOUTUBE | INSTAGRAM
Mirafit have lots of discounts across Black Friday and Cyber Monday check this sample list out!
Mirafit Ceiling Wall/Pull Up Bar. Was £69.95. BF price £49.95. Save 28%.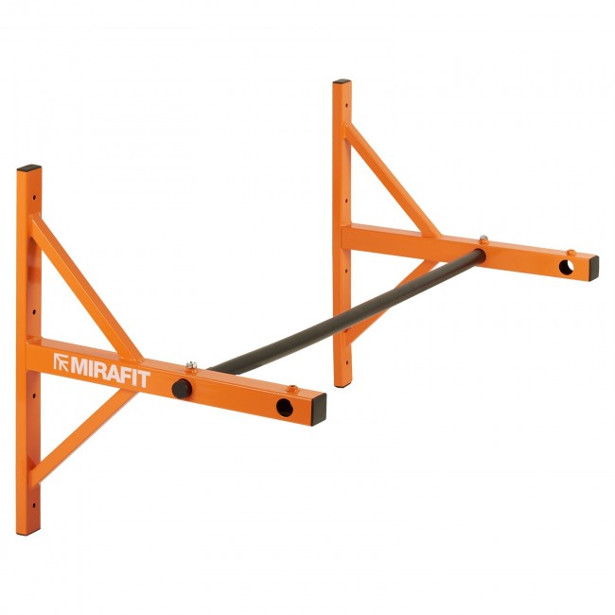 Save 28% on this Mirafit Pull Up Bar. Ideal for home and garage gyms, the brackets have been designed to go on either ceilings or walls, making them extra versatile. The bar can be adjusted too so you can secure it at the optimum height.
On >> https://www.mirafit.co.uk/mirafit-ceiling-wall-mounted-pull-up-bar-orange.html
Mirafit Standard Power Cage. Was £179.95. BF price £149.95. Save 17%.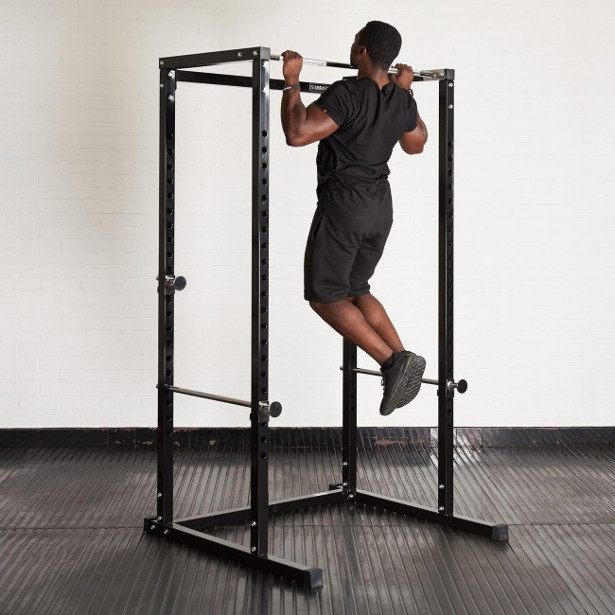 Save £30 on a Mirafit power rack, the cornerstone of any home gym. The durable, four-sided frame comes with spotter bars so you can train safely. Ideal for compound lifts. Weight limit 250kg.
On >> https://www.mirafit.co.uk/mirafit-m1-250kg-power-rack.html
Mirafit Folding Weight Bench. Was £59.95. BF price £47.95. Save 20%.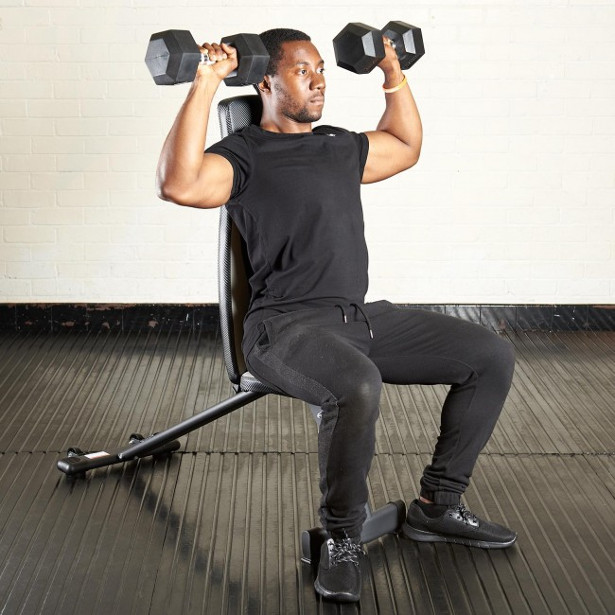 Buy a weight bench for under £50 from Mirafit. The bench is fully adjustable and has six different backrest positions for flat, incline and decline work.
On >> https://www.mirafit.co.uk/mirafit-folding-adjustable-fid-weight-bench.html
Mirafit VKR Tower. Was £119.95. BF price £99.95. Save 17%.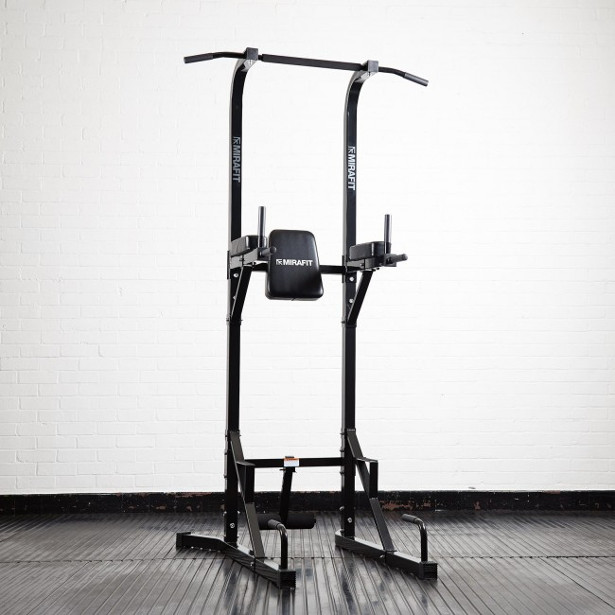 Get your own VKR Tower for under £100 this Black Friday. Ideal for vertical knee and leg raises, work your core and put your abilities to the test. Smash through your PB and develop your pull ups, dips and chin ups.
On >> https://www.mirafit.co.uk/mirafit-vkr-power-tower.html
Mirafit M2 Multi-Level Walk In Squat Rack. Was £249.95. BF price £199.95. Save 20%.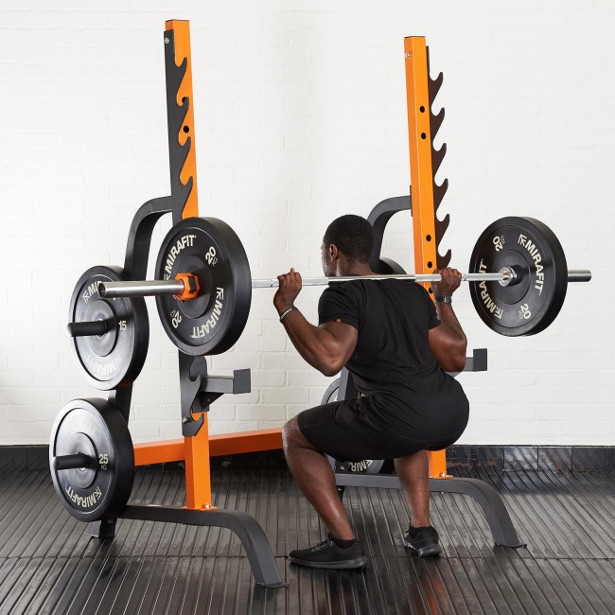 Save £50 on a Mirafit walk-in squat rack. With a range of heights, you can adjust your squat style as you progress knowing the spotters are there to catch your bar when you hit rep max.
On >> https://www.mirafit.co.uk/mirafit-heavy-duty-squat-rack.html
Mirafit M2 Squat Rack. Was £149.95. BF price £119.95. Save 20%.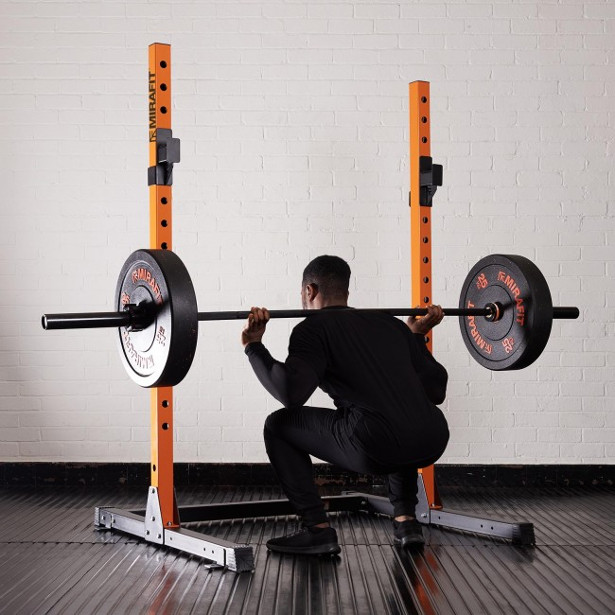 Save £50 on a Mirafit squat rack! Master compound lifts including squats and bench presses using the adjustable height. There are 17 different bar rest levels, which are also suitable for spotter bars. The rack can take up to 300kg.
On >> https://www.mirafit.co.uk/mirafit-m2-squat-rack.html
Mirafit 30kg Cast Iron Dumbbell Set with Barbell Connector. Was £59.95. BF price £49.95. Save 17%.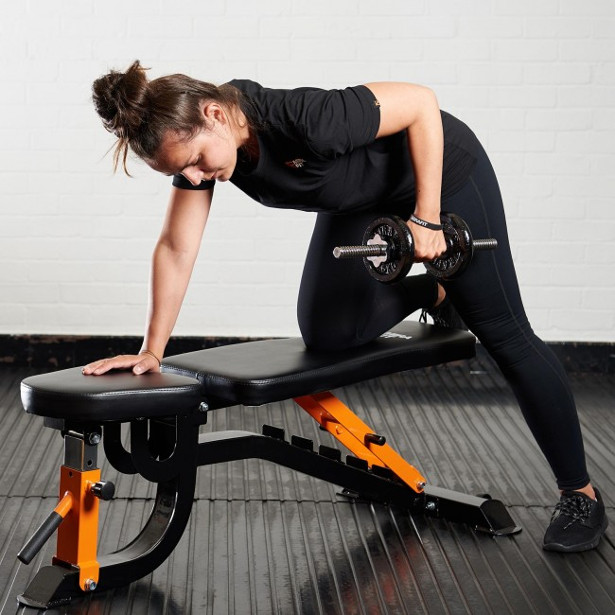 Get a 30kg Cast Iron dumbbell set for under £50! The two individual dumbbell bars secure together to form a solid barbell for even more exercises. Comes complete with cast iron weight plates to vary your load.
On >> https://www.mirafit.co.uk/mirafit-30kg-adjustable-dumbbell-set.html
All of Mirafit Black Friday offers will run from 00:01 on Friday 29th November and end at 23:59 on Monday 2nd December.
Real Techniques Black Friday Deals >>> On Superdrug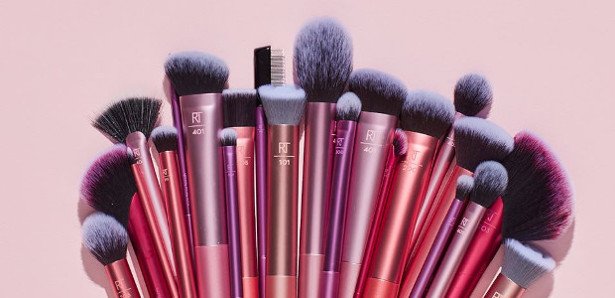 Designed with pro makeup artists Sam + Nic Chapman, Real Techniques brushes combine high-tech materials with innovative design
ABOUT REAL TECHNIQUES
Designed with pro makeup artists Sam + Nic Chapman, Real Techniques brushes combine high-tech materials with innovative design to make creating a pixel-perfect look easier than ever:
ABOUT THE LINE
• The bristles are ultra plush and smoother than the hair you'll find in other makeup brushes. Since the bristles are synthetic, it's 100% cruelty-free. The soft fibers help create a flawless, high-definition finish in any type of light – from sunlight to harsh indoor lighting.
• The color-coded system corresponds to the key steps of makeup application so you can create a flawless base, enhanced eyes, and the perfect finish like a pro.
• Each brush head is hand-cut to the perfect shape, allowing for precise application from dense coverage to a soft, delicate finish.
• The collection is suitable for a wide range of products and every makeup need – from powders, creams, and liquids to mineral makeup, highlighter, and shimmer.
• Brush names on the handles make for easy reference when creating your favorite look.
Check out the incredible deals for Real Techniques for Black Friday!
Family-run luxury bathroom company Sanctuary Bathrooms is running an early Black Friday weekend sale, starting at 00.01 on Thursday 28th November and ending at 23.59 on Tuesday 2nd December.
All you need to do is enter the code BFWEEKEND at checkout before purchase to get 5% off on any order.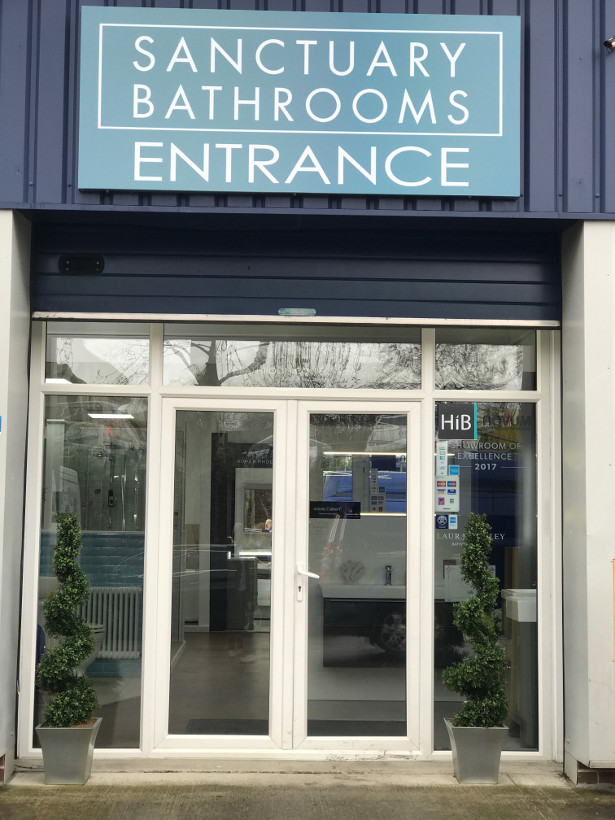 SCUF have just announced their Black Friday Promotions!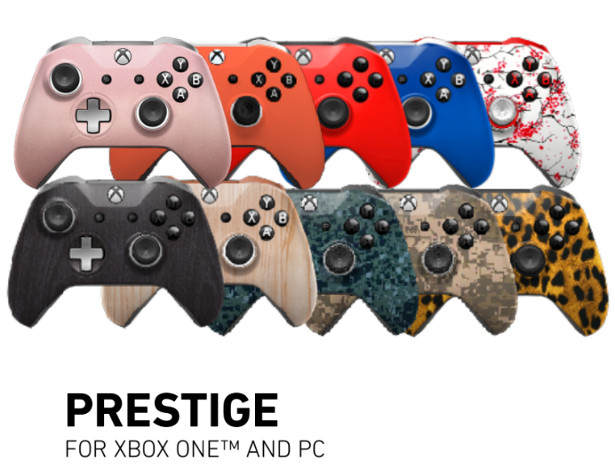 SCUF Gaming are a cutting-edge technology company that provides superior accessories and customized gaming controllers for console and PC, designed both for top professionals and for casual gamersGaming.
PRESTIGE
Rose Gold/ Tiger Lily / Light Wood/ Dark Wood/ Cheetah
RRP 179.95€ | £144.99 – Now 169.95€ / -5% | £134.99 /-7%
IMPACT
Rose Gold/ Tiger Lily / Light Wood/ Dark Wood/ Cheetah
RRP 179.95€ | £144.99 – Now 169.95€ / -5% | £134.99 /-7%
INFINITY
Rose Gold/ Tiger Lily / Light Wood/ Dark Wood/ Cheetah
RRP189.95€ | £154.99 – Now 169.95€ -10%| £134.99 – 13%
Here are a few suggestions for Ways to Save on Black Friday and Cyber Monday from Online Shopping Expert and PriceBlink President Karl Quist.
1. Always compare prices Amazon has good prices, but people mistakenly assume they always have the best price. In fact, more than half of the time, there is a lower price available from another online store. A browser add-on, like PriceBlink or InvisibleHand, automatically checks for lower prices and lets you know if there's a cheaper option available elsewhere, so you'll never overpay for a particular item.
2. Track price history By tracking the price history of a particular item, you can see when the price has been historically the lowest and decide whether to buy now or wait for a better deal. You can also track price history on some of the holidays that are known for big savings to see when the best time of year is to buy certain things.
3. Check reviews It's not really a good deal if you get a product that doesn't meet your needs or work like it should. You're better off paying a bit more for an item that works instead of just grabbing the cheapest one. Check the reviews to make sure you're getting what you pay for.
4. Have a plan Try to avoid buying things you don't need, simply because you see a good deal. You're not really saving money if it wasn't on your list to begin with or you end up buying something you'll never use. Have a list of items you need and try to stick to it, to avoid costly impulse purchases.
Karl Quist
PriceBlink President / Online Shopping Expert
PriceBlink is a free browser extension that acts as a virtual shopping assistant, saving you time and money by quickly searching thousands of sites to find the lowest prices.
GET CHEEKY AND SHOP LIKE A NUDIST BLACK FRIDAY AND CYBER MONDAY
No one's going to see you as you shop for deals Black Friday/Cyber Monday from your home office and shop while taking what Benjamin Franklin called: "an air bath" aka sitting in one's chair in one's birthday suit, with the window cracked for some fresh fall air.
If you get stuck on gift ideas for the one who has everything, or the adventure seeker, or your significant other, consider an Individual (or couples/dual) Associate Membership in the American Association for Nude Recreation (www.AANR.com) designating the recipient as a welcome skinny-dipper, Nakationer and naturist at member clubs, resorts and campgrounds in 2020.
The American Association for Nude Recreation is your guide to nude recreation and Nakation® vacations in appropriate settings, serving over 52 million individuals who enjoy clothes-free and clothing-optional recreation and skinny dipping at more than 180 member clubs and resorts throughout North America, the Caribbean and Internationally.
Annual Membership for NEW MEMBERS includes:
· 12-month subscription to the monthly online magazine The Bulletin
· Member Savings of 20% on admission fees at affiliated clubs
· The right to vote in AANR elections
· An invitation to regional and annual conventions
· Selection of over 180 clubs throughout the United States, Canada, the Caribbean and internationally to visit
· Member Savings of 10% on advertising in The Bulletin
Price: $57.00 individual; couples dual membership is only $93.50. And every membership purchased on Black Friday and Cyber Monday will also include a free swag bag of AANR logoed items too, shipped free of charge.
For further information on nude recreation, various other membership categories and the association's affiliated clubs, contact AANR at 1-800-TRY-NUDE or purchase a membership at www.aanr.com/member-benefits/join-renew.
Built for Athletes – can now confirm our Black Friday offer that is available on all products.
15% discount on all products on Friday 29th November.
www.builtforathletes.com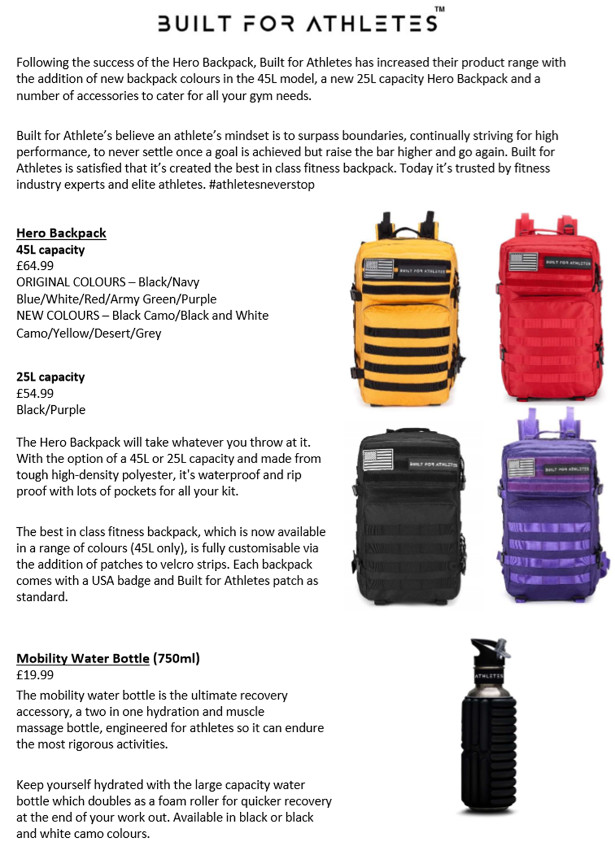 The world's only reverse-air hairdryer! – available at www.myrevair.co.uk – Take a look at the amazing results here: vimeo.com/339110095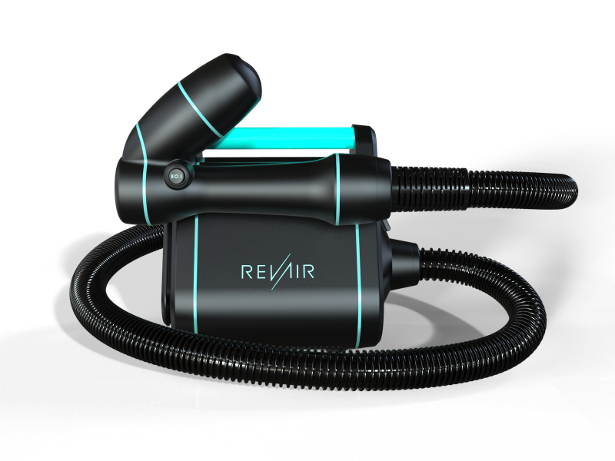 Unlike anything before, the world's only Reverse-Air Dryer uses suction to dry hair straight and sleek. This Black Friday 29th November to Cyber Monday 2nd December, you can save £60 on the RevAir, now £299!
Black Friday Weekend Deal
33% entire purchase at www.Smartish.com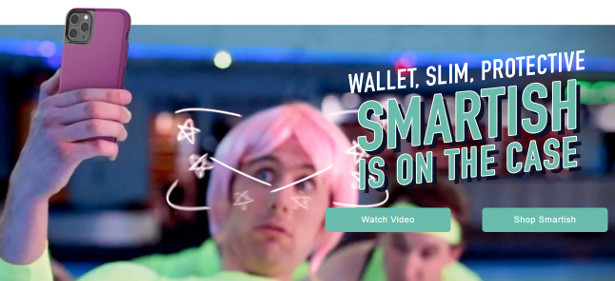 CODE: SMARTISH33
Redeemable: Black Friday 11/29/19 through Monday 12/2 at 11:59 CST
Available on purchases made through the Smartishwebsite.
About Smartish: Smartish makes everyday life a little easier with phone cases and stuff just clever enough to solve unexpected needs. Based in Austin, Texas, our team is a jaunty, down-to-earth, and highly-caffeinated group of folks that, since 2009, have taken our products seriously, but ourselves…not so much.*Smartish is the phone stuff company formerly known as Silk.
Black Friday mania hits Gold Reef City!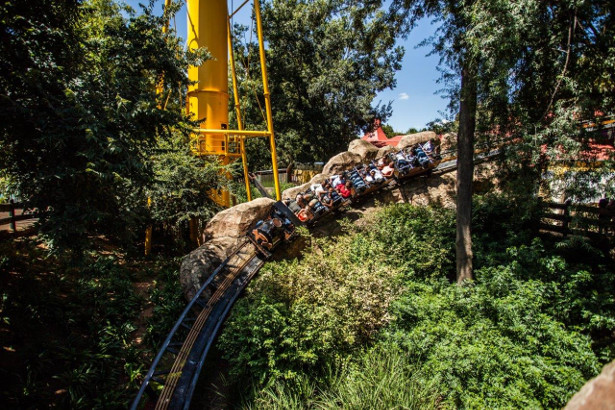 SA's most loved local entertainment spot, Gold Reef City (www.tsogosun.com/gold-reef-city-casino), is jumping on the Black Friday bandwagon by serving up a trio of delightful Black Friday bargains! There is something for everyone:
Movies @ Gold Reef City – the best cinema experience in Johannesburg South!
Get 50% off all movies at movies@ Gold Reef City (goldreefmovies.tsogosun.com/?_ga=2.243738245.1000122626.1571297204-1224183808.1564993256&_gac=1.191322456.1570790438.Cj0KCQjw0IDtBRC6ARIsAIA5gWv1_-SST7gIJTeTT04XcstG7fsm33ipBZAPr5Z0ESZQkj6sySgocJwaAjqOEALw_wcB) for tickets bought on complex on Friday, 29 November! What's more, Playing with Fire – a side-splitting comedy starring John Cena – will be released on Black Friday! With more than 1 000 seats across 6 cinemas and the latest digital technology in sound and projection, as well as a private bar – our Johannesburg South cinema promises a memorable movie viewing experience that will have you coming back for more!
Ten Pin Bowling
Buy one ten pin bowling (www.tsogosun.com/gold-reef-city-casino/entertainment/family/10-pin-bowling) ticket and get one absolutely free – only on Friday, 29 November! If you didn't already know – the Magic Company (www.tsogosun.com/gold-reef-city-casino/entertainment/family/magic-company) offers 12 state-of-the-art ten pin bowling lanes. Cosmic bowling under UV lights will fascinate and entertain both young and old!
Gold Reef City Theme Park
Calling all thrill seekers and dare devils! Gold Reef City Theme Park (www.tsogosun.com/gold-reef-city-casino/theme-park) is giving you a massive discount on its thrill rides – but for one day only – Friday, 29 November. The normal price of R215 will be slashed to a delightful R110 per person! This incredible rate will be available online on the day of the promotion only.
The Raj
When all this entertainment is done and dusted, make your way to the Raj (www.tsogosun.com/gold-reef-city-casino/restaurants-bars/restaurants/dining-options-at-the-casino/the-raj). If you buy any two mouth-watering bunny chows, you will get 50% off the second bunny. Not a bunny fan? There is something for everyone at the Raj! If you buy any two lunch boxes or roti wraps you will also get 50% off the second lunch box or wrap. The Raj is getting curried away this Black Friday!
Terms and conditions apply!
For more information on what's happening at Gold Reef City Casino & Theme Park, visit www.tsogosun.com/gold-reef-city-casino.
Get Social:
Follow us on Twitter @GoldReefCitySA or keep up to date with our news on Facebook @GoldReefCitySA#LoveGRC
Skullcandy is doing some Black Friday deals on their site from the 22nd of November till 3rd of December.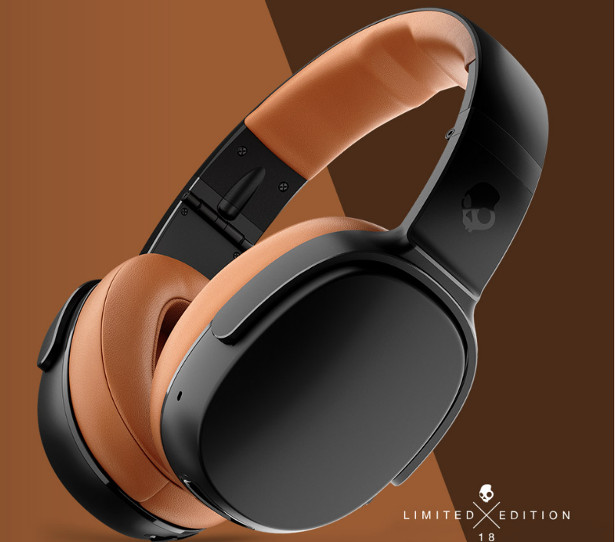 All of these deals are embargoed till 22nd November:
Crusher 360 – 33% off
Hesh 3 – 50% off
Push and other true wireless buds – save up to £40.00
You can download Hesh 3 and Push images here: skullcandy.amplifi.io/share/U$zeTRmKF.
Superbalist.com
The Superbalist Black Friday Showdown, SA's biggest online fashion sale, will once again bring shoppers unbeatable deals in 2019. Since Superbalist first took part in Black Friday in 2014, sales have more than doubled each year. Black Friday 2018 saw record traffic to the site and generated over R40-million in revenue on the day.
Superbalist's Black Friday sale includes thousands of deals on leading local and international brands across a wide variety of categories from women- and menswear to kids, teens, maternity, beauty, sports, plus-size, home and tech. But there's no need to wait until 00:01 AM on Friday, 29 November 2019 when the five-day Superbalist Showdown officially kicks off. Black Friday is happening sooner for shoppers this year, with early access Black Friday guaranteed deals on selected days in November, with discounts that will not be beaten on Black Friday. Subscribe to the Superbalist newsletter, download the app or follow Superbalist on social media to be the first to know.
Takealot.com
Takealot.com brought the biggest sale of the year (Black Friday) to South Africa back in 2012. Since then, the company has seen its Takealot Blue Dot Sale grow exponentially year-on-year, and expects much of the same this year.
The 2019 Blue Dot Sale will offer significant discounts across key categories including tech, appliances, sport, outdoor, beauty, toys and more. In addition, shoppers using the Takealot app will be able to shop exclusive app-only Blue Dot deals. For now, they're keeping their cards close to their chest but will release further details closer to the time.
Black Friday – 10% off entire site at Bow Wow Labs bowwowlabs.com/ for the new Bully Buddy: www.prlog.org/12795994-give-the-gift-of-safety-with-bully-buddy.html starting on 11/28-12/2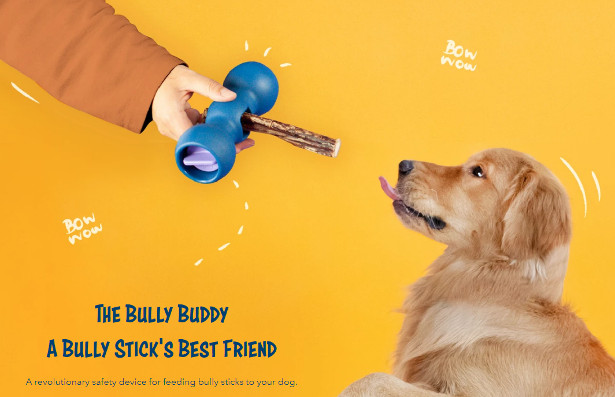 P1 Hardware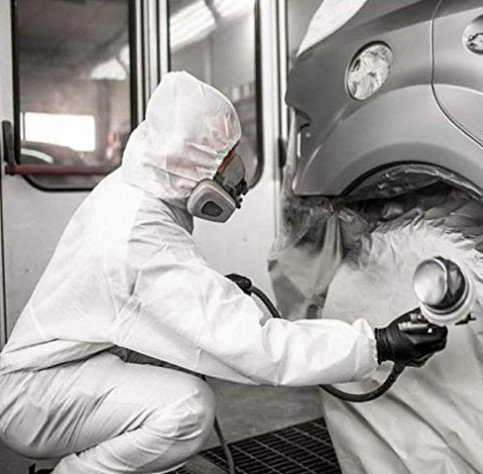 Pitch Contents: Want to stay clean and protect your health when undertaking a Home DIY or Commercial Contract Project ? When you buy 6 you get 2 FREE. That's a 25% Saving straight up ! Buy NOW : Protective Coveralls w/Respirator-Fit Hood, Elastic Cuffs. Improve Productivity Reduce Health Risk. White. Large. Highest quality breathable membrane non woven fabric. www.amazon.com/dp/B07WLZ71K8?ref=myi_title_dp Save Time and Money Our product sells at a competitive price. When you buy 6 coveralls, you get two free. Since they are single-use, saving time and paying value-saving prices will help your bottom line. Quality Fabric that Protects You With our high microporous film material, you no longer have to worry about chemicals and molds that can access vulnerable coveralls and clothes. This film is a quality material made for you.Comfortable Fit for Better Efficiency Work efficiently with a great fit made for you. These coveralls make it easy to work which will energize and encourage your team to work in their best ability. Its elastic cuffs make a sealed fit on vulnerable areas like wrists and ankles.Effective Head Protection, Where it Matters With our quality hood and elastic facial fitting, you can expect great protection for the head and neck. Protect sensitive areas for a safe environment. Easy to Move Around Our coverall's light and durable design provide easy movement throughout the lab and cannabis production. Eco-friendly for a Stronger Brand It is all about being a healthy and socially responsible brand. We use minimal packaging, respecting the environment through responsible partnerships passing the cost savings to you.
Bluefin Trading
www.bluefintrading.co.uk
4D Vibration plate.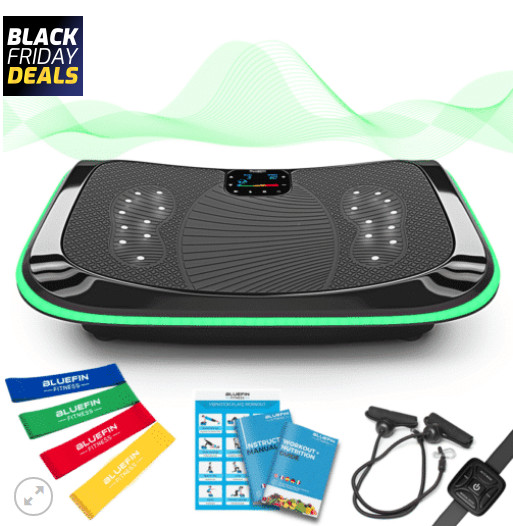 www.bluefinfitness.com/product/4d-vibration-plate-with-triple-motors/
Amazon: www.amazon.com/Bluefin-Fitness-Vibration-Bluetooth-Oscillation/dp/B07K4S3NKP
Price: 399$
Lose weight, increase muscle mass and improve your fitness with the ultimate vibration plate from BLUEFIN Fitness. With 4D Vibration, Oscillation & Micro Oscillation – the BLUEFIN 4D vibration plate provides cutting edge weight loss technology for the home, improving blood circulation, reducing cellulite and increasing bone density at the same time.
10'8 Stand Up Paddleboard (they also have a kids SUP)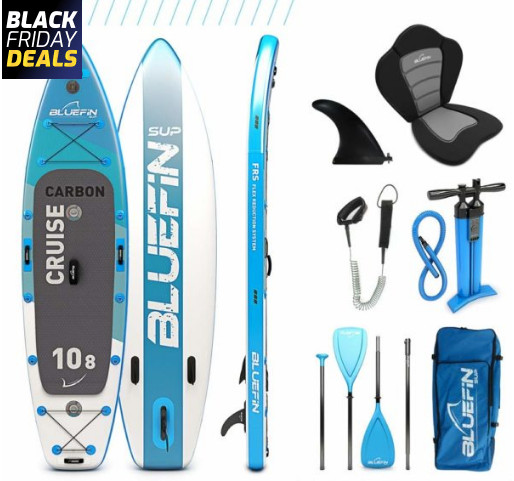 bluefinsupboards.com/product/bluefin-sup-cruise-stand-up-inflatable-paddle-board-with-kayak-conversion-kit-ultimate-isup-kayak-bundle-108-12-15/
Amazon: www.amazon.com/Bluefin-Fitness-Vibration-Bluetooth-Oscillation/dp/B07K4S3NKP
Price: 449$
The Bluefin's Cruise, the most versatile iSUP with the longest warranty & best customer service around. For paddlers who want a board that travels light & provides rigid stability for the whole family the Cruise delivers.
They've covered all bases by combining more aggressive performance features of touring boards with comfort & stability aspects of all-round leisure boards. The Cruise is easy to paddle, easy to prep and easy to pack so you'll have more fun & less faff.
Best of all, Cruise is ready to go from doorstep to beach on day 1 with everything you fitting into a backpack. Explore all that stand up paddleboarding has to offer on a state-of-the-art board you won't outgrow that doesn't cost as much as a car.
www.tentsile.com
30% off their entire range of Tree Tents, Hammocks and accessories.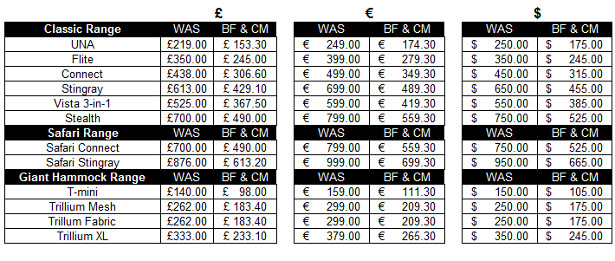 Let's Roam Scavenger Hunts.

We are currently offering 55% off our scavenger hunts in over 400+ cities and would love to be included in your Black Friday/Cyber Monday Roundup.. Seeing as your audience is very active, this walking adventure would be perfect for them and their families!
Here is a link to learn more: www.letsroam.com/how_it_works
Golf Box
www.swingerboxgolf.com
You might say, "Let the dad jokes roll in this gift giving season with Swinger Box!".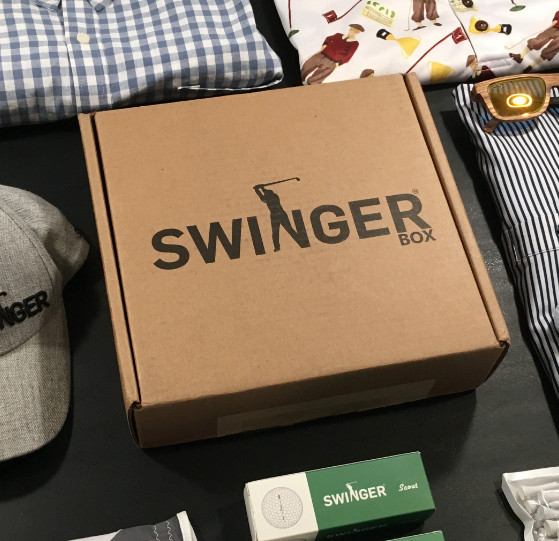 Just wanted to take a minute to introduced you to Swinger Box (golf) for your gift guide. We are a full service subscription box that is perfect for golfers in search of unique monthly items throughout the year. We offer both on-course and off-course products that are designed for our members only. Founded in 2015, Swinger Box has been featured on Good House Keeping, Brad's Deals, Esquire, and more as being perfect gift for golfers any time of year.
We will be offering a discounted holiday box starting Black Friday at www.swingerbox.com/special
Bevara Skin – Black Friday & Cyber Monday

Bevara Skin is a progressive and modern skincare brand offering calming solutions designed to preserve youthful and natural skin. Their products are formulated with high quality, eco-friendly, botanical ingredients that are rich in anti-oxidants, anti-inflammatory properties, vitamins, and collagen in addition to Broad Spectrum CBD. Bevara Skin is Vegan, Sulfate Free, Paraben Free, Phthalate Free and Cruelty Free.
Bevaraskin
November 29 – December 2
20% off site wide with promo code CYBER20 at checkout
Free shipping
C'est Moi – Black Friday & Cyber Monday
All C'Est Moi products are clean, gentle, effective, Vegan, Cruelty Free, Hypo-Allergenic, Dermatologist Tested, made with natural & organic ingredients and do not contain any Synthetic Fragrances, Parabens, Phthalates, Sulfates, Mineral Oil, Silicone or Dyes.
Cestmoi.com
November 25 – December 2
20% off site wide with promo code WINTERSCHILL at checkout
Amazon
November 23 – December 7
30% off all products, no code necessary
Sterling Forever – Black Friday & Cyber Monday
Sterling Forever is the go-to brand for on-trend jewelry pieces inspired by celebrity favorites and coveted high-end designers.
Sterlingforever.com
Black Friday – 30% off site wide PLUS an extra 20% off ALL SALE items from November 28 – November 30
Cyber Monday – 30% off site wide PLUS free shipping , December 2 ONLY
Amazon
November 19 – December 2
Constellation necklaces and bracelets 50% off
All Resin earrings on sale for $19.99 (regularly $68)
The Better Skin Co. – Black Friday & Cyber Monday
The Better Skin Co. focuses on clean, multi-tasking formulations that mix natural and organic ingredients boosted with a bit of science. All of The Better Skin Co. products are Vegan, Paraben Free, Cruelty Free, Gluten Free and made in the USA.
TheBetterSkinco.com and Amazon
November 22 – December 6
35% off sitewide (excluding Retinol Remedy, Glow G, Mirakle Cream & Lava Magik)
Free Domestic shipping w/ $50 purchase & FREE gift w/ $100 purchase (avail. on TheBetterSkinco.com only)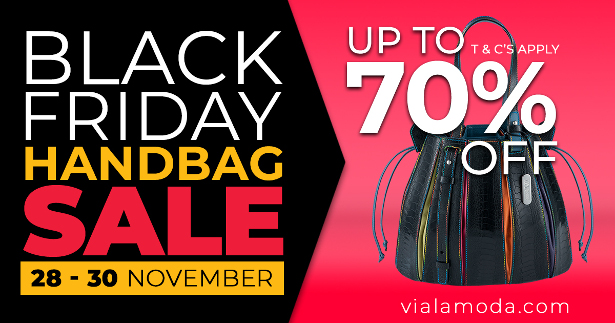 JD Williams Cyber Monday Deal 12th November-2nd December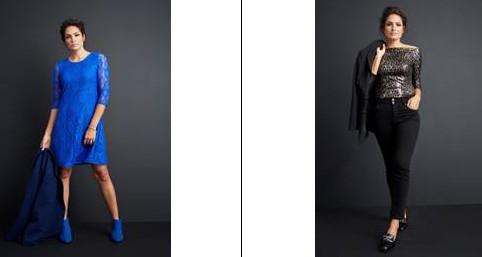 COBALT LACE SWING DRESS
Was: £40
Now: £20
www.jdwilliams.co.uk/shop/cobalt-lace-swing-dress/xf901/product/details/show.action?pdBoUid=1021#colour:Cobalt,size:
METALLIC LONG SLEEVE BARDOT
Was: £28
Now: £14
www.jdwilliams.co.uk/shop/metallic-long-sleeve-bardot/cr396/product/details/show.action?pdBoUid=1029#colour:Animal%20Print,size:
WINE COLLARLESS FAUX FUR JACKET
Was: £70
Now: £35
www.jdwilliams.co.uk/shop/wine-collarless-faux-fur-jacket/dy153/product/details/show.action?pdBoUid=1021#colour:Wine,size:
LACE YOKE LONG SHIRT
Was: £30
Now: £15
www.jdwilliams.co.uk/shop/lace-yoke-long-shirt/io319/product/details/show.action?pdBoUid=1021#colour:Black/Gold,size:
LACE YOKE LONG SHIRT
Was: £30
Now: £15
www.jdwilliams.co.uk/shop/lace-yoke-long-shirt/io323/product/details/show.action?pdBoUid=1021#
CHRISTMAS SNOWFLAKE JUMPER
Was: £20
Now: £10
www.jdwilliams.co.uk/shop/christmas-snowflake-jumper/is482/product/details/show.action?pdBoUid=1021#colour:Black,size:
JOANNA HOPE DIAMANTE NECK TUNIC DRESS
Was: £69
Now: £34.50
www.jdwilliams.co.uk/shop/joanna-hope-diamante-neck-tunic-dress/kn189/product/details/show.action?pdBoUid=1021#colour:Navy,size:
NAVY/COPPER FINE KNIT SIDE SPLIT TUNIC
Was: £28
Now: £15
www.jdwilliams.co.uk/shop/navycopper-fine-knit-side-split-tunic/is398/product/details/show.action?pdBoUid=1029#colour:Navy/Copper,size:
JOANNA HOPE PLACEMENT BEADED MAXI DRESS
Was: £99
Now: £49.50
www.jdwilliams.co.uk/shop/joanna-hope-placement-beaded-maxi-dress/kn190/product/details/show.action?pdBoUid=1021#colour:Black,size:
WINE LIGHTWEIGHT CREPE BELTED DUSTER JACKET
Was: £70
Now: £35
www.jdwilliams.co.uk/shop/wine-lightweight-crepe-belted-duster-jacket/dy159/product/details/show.action?pdBoUid=1021#colour:Wine,size:
PRETTY SECRETS FLEECE TWOSIE
Was: £18
Now: £9
www.jdwilliams.co.uk/shop/pretty-secrets-fleece-twosie/wr579/product/details/show.action?pdBoUid=1021#colour:Grey,size:
ECRU/SILVER METALLIC FEATHER JUMPER
Was: £30
Now: £15
www.jdwilliams.co.uk/shop/ecrusilver-metallic-feather-jumper/is463/product/details/show.action?pdBoUid=1027#colour:Ecru/Silver,size:
METALLIC RAGLAN TUNIC
Was: £28
Now: £14
www.jdwilliams.co.uk/shop/metallic-raglan-tunic/xe154/product/details/show.action?pdBoUid=1021#colour:Animal%20Print,size:
PRETTY SECRETS PYJAMA, NIGHTIE AND EYEMASK BUNDLE
Was: £25
Now: £12.50
www.jdwilliams.co.uk/shop/pretty-secrets-pyjama-nightie-and-eyemask-bundle/wr960/product/details/show.action?pdBoUid=1021#colour:Grey%20Floral,size:
CHRISTMAS SNOWMAN TUNIC
Was: £24
Now: £12
www.jdwilliams.co.uk/shop/christmas-snowman-tunic/is438/product/details/show.action?pdBoUid=1021#colour:Navy,size:
PRETTY SECRETS ELLA LACE LONG ROBE
Was: £46
Now: £23
www.jdwilliams.co.uk/shop/pretty-secrets-ella-lace-long-robe/vz236/product/details/show.action?pdBoUid=1021#colour:Midnight/Silver,size:
Throw on glitter blazer
Was: £55
Now: £27.50
Jacket:
www.jdwilliams.co.uk/shop/silver-throw-on-blazer/da157/product/details/show.action?pdBoUid=1021#colour:Silver,size:
Throw on glitter blazer
Was: £45
Now: £22.50
Trouser: www.jdwilliams.co.uk/shop/glitter-tapered-trousers/da154/product/details/show.action?pdBoUid=1021#colour:Black,size:
METALLIC COLD SHOULDER TUNIC
Was: £32
Now: £16
Top:
www.jdwilliams.co.uk/shop/metallic-cold-shoulder-tunic/xe007/product/details/show.action?pdBoUid=1029#colour:Black/Bronze,size:
Black Friday 2019: Is materialism dead?
38% of Brits say budgeting for experiences and travel is now a top priority
StoryTerrace – a company that connects ghost-writers with everyday people to immortalise their life stories in the form of biographies – provides insight into how we now value experiences and memories over materialistic goods
Hi ,
I hope you are well and this is of interest? Please let me know if you have any questions.
As we prepare to say goodbye to 2019 and the end of yet another decade, many of us will be reflecting on the best memories that we have made and the greatest experiences of the past few years. It seems that we are now more concerned about making memories than materialistic possessions – StoryTerrace research reveals that 38% of Brits now say budgeting for travel and experiences is a top priority. As the chair of one national retailer recently reported that 2019 would be "the worst Christmas since Woolworths collapsed" back in 2008 whilst footfall in stores has fallen by 10% in the last seven years.
As Black Friday approaches, it seems that less and less people are concerned about rushing to buy materialistic goods and products and the most up-to-date gadgets. In light of this, of StoryTerrace – a company that documents the life stories of everyday individuals – has conducted nationally representative research revealing how we now value memories over material:
A study conducted from a sample of over 2,000 UK adults reveals that: •26% of British people, representing 13,336,989 people, seek out excursions and experiences more than ever ◦This statistic increases to 39% of those aged 18-34
•52% of Brits, or 26,518,596 people, believe that the experiences lived are essential to their health and wellbeing than buying materialistic products
•38% of Brits, or 18,697,682 of the population, say budgeting for experiences and travel is a top priority ◦50% of those aged 18-34
It seems that people now value experiences and making memories over buying the latest iPhone, coffee machine, or game console. Rutger Bruining, the CEO of StoryTerrace; a company which documents the life stories of every-day people with professional writers; knows this better than anybody.
Rutger provides his insight into how important it is to preserve and document our experiences, and the ones of our family members:
"As Black Friday, the holiday season, and the end of the year approaches, the rush to buy materialistic goods no longer seems to be at the forefront of people's minds. Our research has shown that as a nation, we value making experiences and memories with our loved ones more than ever before. We believe that it is vital that we preserve these memories as it can strengthen family bonds and ensure that we are always able to share these memories, even with future generations. At StoryTerrace, we know that if you ask the right questions, every individual has an interesting story to tell and we understand how important it is for those involved to remember these stories. Documenting the lives of family members can help keep experiences and memories alive, and bring people closer together."
About StoryTerrace
Story Terrace is revolutionising the way we think about our heritage with a simple idea: a biographer for every person. They match everyday people with professional ghost-writers to create full length biographies and immortalise the legacy of incredible and previously untold lives.
StoryTerrace writers have themselves documented several tales of war from families across the UK, and are now encouraging more families and veterans to share their experiences, for their own sake and the benefit of future generations.
Kore Essentials – Black Friday / Cyber Monday + Special feature!Christmas Gift Guide 2019!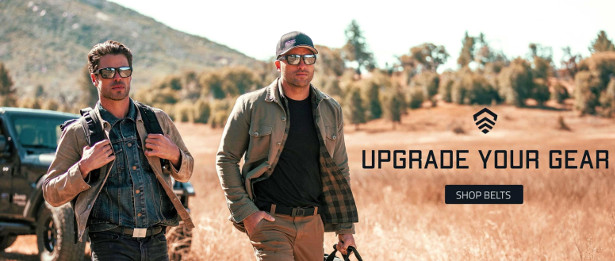 At KORE Essentials, we innovate men's gear that's built to last. Gear that we are proud to put our name on and wear ourselves. We innovate every product in our lineup, starting with our belts. The hidden 10 inch track along the back of the belt allows you to adjust in 1/4 inch increments for the perfect fit. Our sunglasses have magnets embedded in the arms so you can lock them into your shirt, backpack, wherever! The KORE slim wallet has an RFID-blocking compartment as well as a removable carbon fiber money clip..
For Black Friday + Cyber Monday we will we offering a 20% off sale all weekend!
KORE Essentials makes an awesome men's gift – from the everyday guy to the outdoorsman – we've got an innovation for him.
More info on: koreessentials.com
CyberMonday Sale — 35% off Spruce Point Inn (Conde Nast TravelerReaders' Choice Award winner) in Maine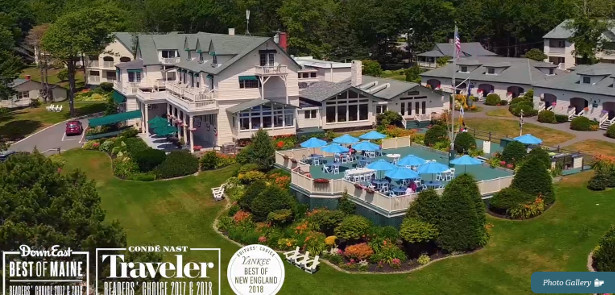 Spruce Point Inn (sprucepointinn.com) is a 56-acre waterfront resort in Boothbay Harbor, Maine. Offering a range of accommodations from classic New England summer cottages, to elegant townhomes to the historic inn, the hotel's Super Cyber Sale details include:
SuperCyber Sale — Save up to 35%!
Available Friday, Nov 29 through Tuesday, Dec 3.
35% off regular rates, allrooms, Sunday through Thursday nights, May 19 – June 22, 2020 &Sept 7-Oct 15, 2020.
Based on availability. Blackout dates apply. Taxes and fees areextra. No other discounts or promotions apply. Single or double occupancy.
'Tis the season for indulgence and free from chocolatiers Enjoy! want you to treat yourself without the guilt this Black Friday (November 29).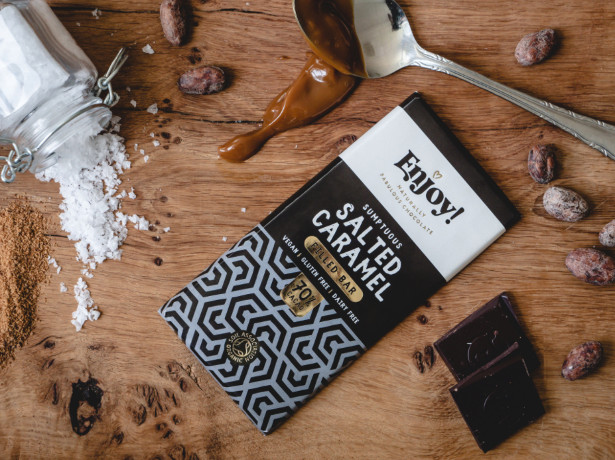 Made with coconut blossom sugar instead of refined white, Enjoy's bars, buttons and fudge are vegan, organic and free from all 14 major allergens – making them the ultimate treat for everyone this Christmas.
They even offer delectable caramel-filled buttons which are a UK-first for vegan products.
Using 'blackenjoy20' from November 25 to December 2 will get chocolate lovers 20% off their purchase PLUS a 35g bar for free!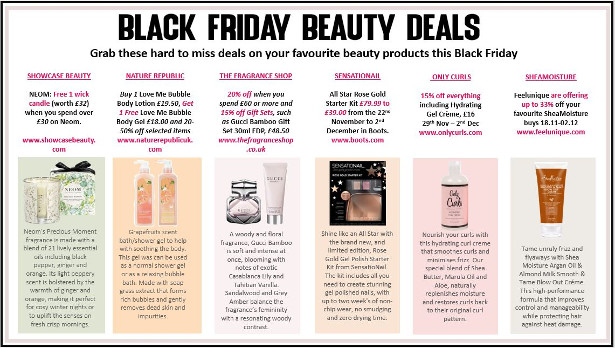 SEVEN DAYS OF BLACK FRIDAY DEALS FROM TUI, FIRST CHOICE, MARELLA CRUISES, TUI RIVER CRUISES AND TUI TOURS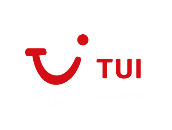 Seven days of deals confirmed across TUI and First Choice holidays and Marella Cruises
From 00:01 on 25th November to 00:00 on 2nd December
New for this year – TUI River Cruises and TUI Tours included in the Black Friday deals
As of 00:01 on the 25th of November holidaymakers will be able to find their perfect break with a wide range of special deals across all TUI UK brands. This year brings even more choice to customers as additional Black Friday deals will be available on TUI's newest brands – TUI River Cruises and TUI Tours.
Going live four days before Black Friday (29th November), a variety of offers on selected TUI, First Choice holidays, Marella Cruises, TUI River Cruises and TUI Tours and will be available over seven days until 2nd December.
Details of the offers will be revealed at midnight on Monday 25th November 2019.
TUI UK and Ireland is famous for delivering tailor made experiences in over 80 destinations around the world and on its six cruise ships sailing the ocean with Marella Cruises. Customers can be sure to get hold of some fantastic value deals to exciting hotspots around the globe, whether that be to enjoy a spot of winter sun in Mexico, a brand new thrilling TUI Tour to South Africa or sail down the Rhine with TUI's new River Cruises.
This year TUI will also enter all customers into a free competition where the opportunity to win the cost of their trip back is up for grabs! Entry is automatic for all customers who book a Black Friday deal online or in store.
Be the first to in the know about TUI's Black Friday offers and buy online at www.tui.co.uk and firstchoice.co.uk.
Deals will be available across all devices – mobile, app, desktop and tablet.
* Black Friday Deals * – Harveys Furniture/Bensons for Beds
Some of the pieces are set to have an extra 20% off this year and an extra £200 off promotional prices.
for example
Kennington 3 Seater Sofa
WAS £1398
NOW £559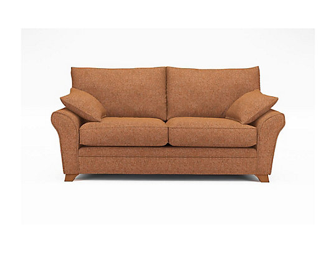 Hello from GREK – Award Winning Greek Herbal Teas – GREAT DISCOUNT INCLUDED FOR BFCM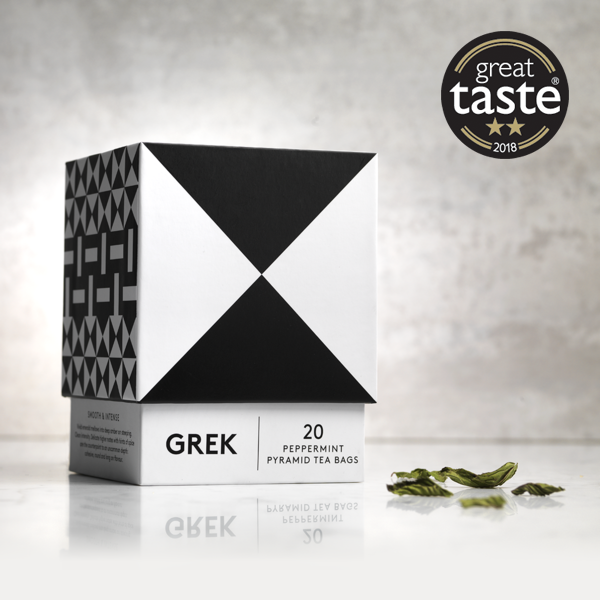 GREK are a family run business based in Maidstone, we make delicious herbal infusions which simply cannot be found in any shop down the street.
Our range includes:
-peppermint (tea bags) – Smooth & Intense with delicate higher notes with hints of spice;
-lemon verbena (tea bags) – Balmy & Zestful, citric, but smooth, calm and gentle. Soft, mild lemon, with a gentle edge, also fantastic on ice;
-mountain tea (loose) – Mellow & Floral with a touch of fruit, woody and earthy notes. Nation's favourite drink, also perfect as a cold drink with a slice of lemon;
-chamomile (tea bags) – Gentle & Calming with sweet aroma, perfectly balanced between flowers and fruit;
-paradeisia blend (tea bags) – Crisp & Floral, light flowers underscored by citrus and a fresh aftertaste. (aromatic sage, lemon verbena, lemon balm, peppermint) – our flagship tea!
We are only 2 years old but we have had an exciting journey so far. GREK won SILVER at the Best of British Awards 2018 and GOLD at the Food and Beverage Awards 2018 for our bespoke packaging design! Also, we are thrilled to have been awarded a Merit in the ADC 97th Annual Awards, New York and an Award of Excellence 2018, California. In addition to this, our Peppermint tea was awarded 2 Gold Stars and our Paradeisia Blend (Sage tea) was awarded 1 Gold star by Great Taste 2018. This year our Greek Mountain tea was awarded 2 Gold Stars by Great Taste 2019.
Our herbal teas are caffeine-free, gluten-free, dairy-free, free of added sugar and free of artificial flavouring with numerous of health benefits.
We will be running a great promotion for BFCM 3 products for the price of 2. Simply enter 3for2 when checking out on grektea.com.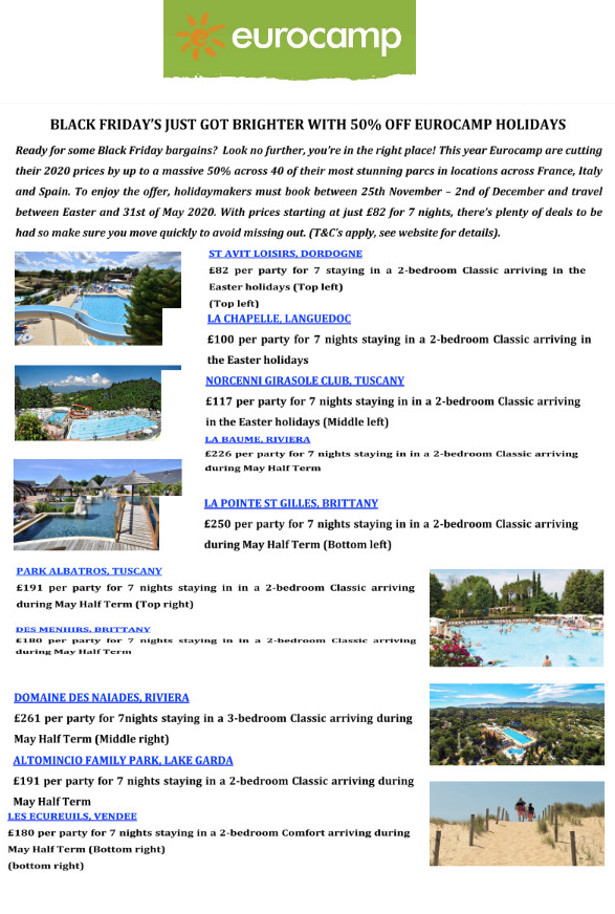 "Santa in the 1800s was a great Rugby player, or an American lumberjack. Take your pick, David Bridburg's Post Modern Prints are on Sale! $135 Off all prints for Black Friday and Cyber Monday with our compliments. Use Promotion Code XEZVFR (for GBP see the bottom of my global website, with printing and shipping in the UK)"
bridburg.com/featured/santa-claus-david-bridburg.html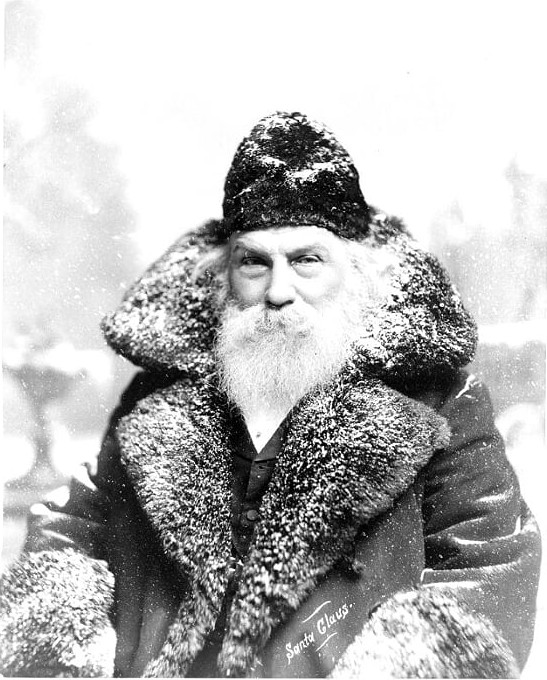 Black Friday / Cyber Monday
· During Black Friday weekend (11/24 – 12/1) Eterno is offering 30% off the Eterno LED Device + new Hyaluronic Serum along with a Free Travel Bag at EternoSkincare.com. Additionally, for Cyber Monday (12/2 – 12/3) Eterno is offering 30% off site wide.
· From November 28th to December 2nd, HydroPeptide is offering 20% off site wide using code MERRY20
GOOD FINANCIAL ADVICE FOR FURNISHING YOUR HOME ON THIS YEAR'S BLACK FRIDAY

Since it was first officially established as a day for discounted shopping in the USA back in the 1960s, Black Friday has become associated with a feeding frenzy for bargains.
"But, even with prices slashed well below the norm, the day often ends with impulse buys that consumers may still come to regret," says Aimee Miller, Marketing and Sales Manager for Teljoy, an online retailer for home electronics, appliances and furniture.
However, believes Miller, with careful planning and sensible assessment of your needs versus your financial situation, as a customer in-the-know you really can get the best of all worlds on 29th November – this year's Black Friday date.
To ensure consumers are able to achieve this goal, the following tips are Miller's top suggestions for doing this like a financial pro, with the least amount of stress possible to kit out your home with state-of-the-art goods.
DISTINGUISH BETWEEN YOUR WANTS AND NEEDS, AND WHAT YOU CAN AFFORD
First and foremost, make a list of the things you really need versus the things that are "nice to haves" but not essential to your lifestyle. Give priority to the must-haves. Then, set a budget for how much you can afford to spend, particularly if you're planning a long-term, monthly financial commitments, such as buying a large appliance on hire purchase from a big retailer, or via a rent-to-own model such as the one Teljoy offers.
It's worth remembering that one of the major benefits of a rent-to-own model is that contracts run only on a month-to-month basis, with none of the additional finance charges which most hire-purchase agreements add on to the purchase price. A rent-to-own model also means that the contract can be upgraded, downgraded or even cancelled at any time, to suit your financial situation or changes. "In other words, you know the budget you've set aside for a Black Friday acquisition can be spent entirely on that item and not on the additional costs of financing it," notes Miller.
DO YOUR RESEARCH
You'll only know if you're truly getting a bargain on Black Friday if you know what items would cost on any other day of the week. Shop around, in store and online, to see what each of the major retailers can offer on any normal day. You will also discover, as the day draws closer, that a number of retailers will turn Black Friday into an extended event that will run for more than just one day.
SHOP ONLINE TO AVOID THE CROWDS
The best of all worlds would be to find a retailer that not only enables you to search online beforehand to compare prices, but that also enables you to do your Black Friday shopping online too. This is the best way to avoid both the crowds that will descend on retail outlets as well as the hand-to-hand combat over items on the floor.
A website such as PriceCheck also enables consumers to search across multiple retailers, brands and products for the best Black Friday deals around. The site lists products from over 600 merchants country-wide, from Makro and MRP Sport to purely online retailers such as Superbalist and Takealot.
Ideally, notes Miller: "Shoppers looking for Black Friday deals need to explore all avenues possible, and many retailers will also start to promote their Black Friday specials on social media such as Facebook, Twitter, Instagram and even via their subscription-based newsletters, if they have these.
"At Teljoy, for example, we keep our customers regularly informed of specials via our newsletter and Facebook pages, and these will include all our Black Friday specials, which will run over the course of a number of days (25 November – 2 December 2019, including Cyber Monday)."
Online shopping also means that shoppers who live in areas outside the main bricks-and-mortar retail outlets will also be able to enjoy Black Friday specials.
SHOP WHERE YOU GET THE BEST OVERALL DEALS
This is particularly important for "big ticket" household items that may require delivery and set-up: for example, does your amazing Black Friday deal also include the delivery cost of your new lounge suite? Or the set-up of your new TV and sound system? Hidden costs could be added to these that make the so-called special not so special after all, warns Miller.
"Teljoy offers these services inclusive of our rent-to-own agreements, so the Black Friday price you see is the only cost. It's important to check on the details to ensure you are actually getting the real deal you think you're getting, and using every cent of your available budget on getting the household items you need."
AcuteByDesign, a national multicultural publishing company, is holding a Free Book Give-Away. From Black Friday through Cyber Monday, customers purchasing any book from our online store may request FREE*a second AbyD children's or adult book as a gift for a loved one or friend. Visit our bookstore at AcuteByDesign.com One free book per order. *The customer is responsible for shipping cost and any applicable sales tax. Thank you and Happy Holidays.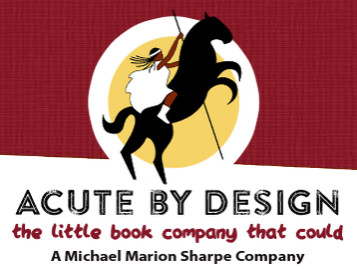 KT Tape has some great Black Friday/Cyber Monday deals for you!
Starting at midnight on November 28 and running through December 1, all customers will receive 20% off of all products site wide. Just visit www.kttape.com and the offer will be automatically applied. From midnight on December 2 through 11:59 pm on December 2, all customers will receive 20% off all products site wide, including a gift with purchase, will supplies last. Both offers are limited to one redemption per person and are not valid with other offers or subscription orders.
10 Tips to avoid being fleeced this Black Friday


Not deals and specials – but some education for the Black Friday/Cyber Monday spenders.
29 November is Black Friday, a discount shopping event South Africans have happily embraced. Fortinet's Doros Hadjizenonos share 10 Tips to avoid being fleeced this Black Friday:
Black Friday could cost careless shoppers dearly
SA consumers risk paying a lot more than they bargained for if they are careless when shopping online this Black Friday, warns Fortinet.
29 November is Black Friday, a discount shopping event South Africans have happily embraced. Last year, BankServAfrica reported that local shoppers spent nearly R3 billion in 4.8 million Back Friday sale transactions, and this year's sale is expected to be even bigger.
With bargain hunters already flexing their clicking fingers to snap up bargains online, Fortinet warns that not all online offers are a good deal. "Big events like Black Friday are a perfect opportunity for cyber criminals to flood inboxes with 'special offers' that don't exist, leading shoppers to fake websites where they part with their banking details to fraudsters," says Doros Hadjizenonos, regional sales director at Fortinet. "Shoppers who fall for these phishing attacks will not only not receive the goods they ordered – they could also become victims of identity theft and have their bank accounts cleaned out by criminals."
South Africa is not immune from phishing attacks: recently, Fortinet researchers studying phishing domains found that South Africa was among the top 20 countries targeted in a large influx of phishing attacks. 59 percent of all successful ransomware infections are also transported via phishing scams.
Last year, payment card fraud cost South Africans over R873 million, according to the SA Banking Risk Information Centre (Sabric), and many of the losses occurred in transactions where the card was not present – such as in online shopping.
Shoppers are particularly vulnerable to phishing attacks when they're sifting through masses of special offer emails, or sitting up at midnight hoping to grab the best bargains.
To avoid being fleeced this Black Friday, Fortinet recommends:
Don't click through to websites from emails. Before clicking on a link, hover the mouse over it to check the URL. If it replaces letters with numbers, such as amaz0n.com don't click on it. If you see a tempting deal, rather type in the known site URL and look for the deal yourself.
Be sceptical. Unusually low prices and high availability of hard to find items are red flags for scam sites. There are some good deals out there, but be very cautious if a deal looks too good to be true.
Phishing attacks can also be carried out through rogue mobile apps, which can also be used to mine for data or install ransomware. Be wary of unexpected invitations to install new apps on your mobile device.
Stick to reputable online retailers. If a site looks unprofessional, has lot of popups, bad grammar, unclear descriptions and misspelled words, it may not be legitimate.
Make sure your connection is secure. When you are about to make a purchase, look at the address bar of your browser and make sure that it starts with https:// rather than http://, or look for a small lock icon on your browser. These mean that your transaction is protected.
Before shopping, check the payment mode. Avoid sites that require direct payments from your bank, wire transfers, or untraceable forms of payment.
Use your credit card and not your debit card to make a purchase, as most credit cards have built-in fraud protection and are not directly connected to your savings account. Even better – use a credit card that has limited credit available: that way, there are limited funds available to be potentially stolen.
Don't fall for emails or phone calls apparently from your bank, asking you for personal information or card PIN numbers. If the communication sounds legitimate, call your bank back yourself.
Subscribe to your bank's SMS notification service to be alerted to every transaction.
Make sure all your devices are updated and patched. Providers issue regular security updates designed to protect you from known threats.
Via Provincia
Black Friday Deals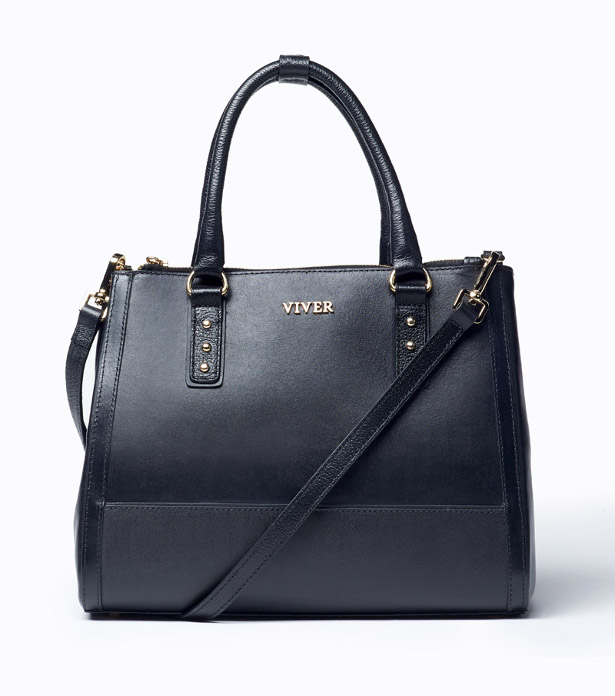 50% OFF leather handbags for women. Link: viaprovincia.com.au/collections/bags These is a fantastic stock take sale with lots of value!
www.ViaProvincia.com.au
Boots:
MAX PRIME Half Price – Save £45.00 – £44.99
InStyler Website:
MAX – Half Price.
GLOSSIE – Save 1/3.
CERASILK IRON -Save 1/3.
CERASILK WAND – Save 1/3.
STRAIGHT UP BRUSH – Half Price.
TURBO DRYER + FREE MINI TRAVEL DRYER
Drink Perfector for CYBER DEALS gift guide with 20% off given on CYBER MONDAY!
The Drink Perfector brings beverages to their optimal temperature where taste and aroma are at their finest. Ideal for coffee, tea, cocoa, wine or bourbon, the Drink Perfector is made in America and easy to use. Fill with ice for the desired temperature and pour the beverage into the top reservoir letting it percolate down through the copper coil and into the cup or glass. There is no guesswork, and within seconds the temperature reaches its range of flavorful best. $49.95, www.drinkperfector.com
Six deals that can't be missed this Black Friday

A NEW CAREER IN TECH AFTER YOU GRADUATE, OR YOUR MONEY BACK – HyperionDev
If you enrol with HyperionDev on Black Friday and meet the attendance requirements and grades of the bootcamp, they'll commit to getting you a job within six months of graduating. HyperionDev believes so strongly in their ability to accelerate you into fulfilling employment, that they'll give you your tuition fees back if they don't keep their commitment. To help as many students as possible make their tuition payment, we're offering a 20% discount on two-part instalment and upfront payment plans for all online programmes, and up-front payments for on-site programmes, from Monday, 11th November 2019 to midnight Sunday, 24th November 2019, South African Standard Time. This will drop to a 15% discount from Monday, 25th November 2019 to midnight Monday, 2nd December 2019.
Details as well as full list of t's and c's here: www.hyperiondev.com/
UCOOK: 60% OFF YOUR FIRST UCOOK BOX THIS BLACK FRIDAY!
UCOOK is offering budding home chef's the chance to cash in on a UCOOK box for a massive 60% off this Black Friday. Choose from between 2 and 4 meals in your UCOOK box which is delivered each Monday with organic, fresh ingredients and mouth-watering recipes. Can you think of any reason NOT to order? No? Neither can we.
Visit www.ucook.co.za and use the code on the order details tab at check out: #BLACKFRIDAY0193
KICKSTART YOUR WEALTH BONUS WITH UP TO R5,000 – Sanlam Indie
Digital insurance brand Sanlam Indie has turned Black Friday on its head with a deal that effectively pays you back the money you spent on the day. The company says that they're hoping the campaign will inspire South African consumers to be responsible on Black Friday and look after their most important asset first, themselves. Sanlam Indie matches up to 100% of every customer's monthly life insurance premium into an ever-growing investment account, called Wealth Bonus. Get any Sanlam Indie policy from Friday, 29th November (Black Friday) to Monday, 2nd December (Cyber Monday) and they'll kickstart your Wealth Bonus with up to R5000. Keep an eye on Sanlam Indie on Instagram and Facebook for more details
NIFTY250: BUY 2 POSTERS AND GET THE 3RD POSTER PRINT FREE
Use this Black Friday to stock up on amazing festive season presents. For every Nifty250 poster collage bought, you'll receive a third one free!
Select and easily curate 54 images to create the collage. You can upload images to the site, or connect your Instagram account to select imagery.
Link: www.nifty250.co.za/print/posters
BLACK FRIDAY @ BLACK BETTY JEWELLERY: 60% OFF ONLINE AND INSTORE
Up to 60% discounts at our outlets – online, Hyde Park & Sea Point
Piercing specials instore at the Sea Point store
And to top it off – FREE shipping for orders made on Friday 29 November 2019
50% OFF WITH ATHLEISURE BRAND CORE MERINO
Get 2020 started right by perfecting your exercise wardrobe. Wool is the new black when it comes to exercise: with the natural ability to keep you cool, dry and odour free. Get up to a whopping 50% off selected items in the Core Merino range. The sale will run from Friday, 29th November through to the end of Monday, 2nd December 2019.
Furniture Choice's Amazing Black Friday Deals – Up to 50% off selected lines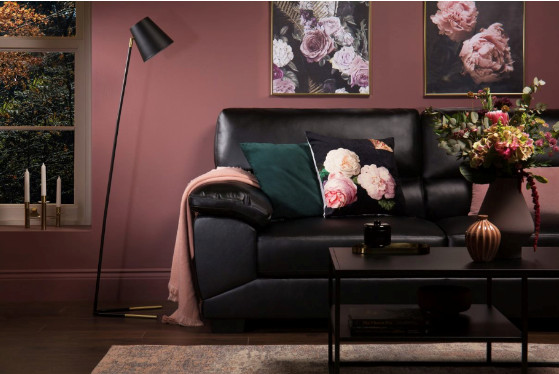 Save up to 50% on furniture, with free deliveries and free returns on all orders.
Oregon Black Leather 3+2 Seater Sofa Set
was £749.98 now £649.98 – www.furniturechoice.co.uk
Furniture Choice has revealed its lineup of Black Friday deals and discounts, offering customers a wide selection of living room, dining room and bedroom furniture at amazing prices.
All of Furniture Choice's Black Friday deals can be found at www.furniturechoice.co.uk/black-friday/ from 00.01am on Monday, 11th November 2019 through to Monday, 2nd December 2019. As always, customers in mainland UK and the Isle of Wight will enjoy free shipping and returns on all orders.
Keep On Giving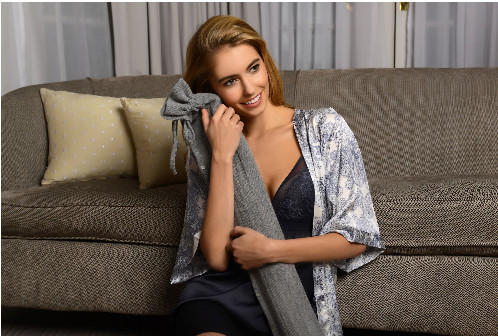 Treat your loved ones; friends and family to something extra special this Christmas, more than just a one hit wonder these will take pride of place in their home. From the world's first longest hot water bottle to award winning sit standing desks there is something here for everyone.
Those Who Love To Be Cosy.
1.YuYu, The Cashmere Collection £95.00-£179.99 from YuYuBottle.
Enjoy the large spread and blissful heat from the Cashmere covered YuYu Bottle this Christmas, for indulgence of the finest kind! Measuring 81cm, YuYu is the world's first long hot water bottle that retains its warmth for up to 6 hours. The cashmere covers are ethically sourced from Inner Mongolia, renowned for having the softest cashmere in the world and decorated with 22 delicately placed mother of pearl buttons. It's thanks to the bubbles on the surface of the bottle that not only act as an additional massage feature but also create air pockets allowing the bottle to stay warmer for longer – A fantastic way to experience heath therapy at it's very best.
For Those Who Love Amazing Scents
2. Lava Moments, Lava Moods Collection (Dreamy Nights, Gold Treasures, Peppered Bliss), £67.00 each from Amara.com
Add that opulent finishing touch to your living space this Christmas with the Lava Moments Lava Moods three piece collection, Emirati born, luxury handcrafted candles. Inspired by Middle Eastern fairy tales, Dreamy Night's provides green citrus cocooned in sweet balsam and jasmine, enjoy the earthy essence of amber, cedar and spicy vanilla. Or discover the magic of the desert sands with Gold Treasure, thanks to the fresh lemon notes which leads into a contrasting sweetness of sugar, vanilla and liquorice. Or for a combination of warm coconut and fresh lemon to warm the soul this Christmas, with complimentary base notes of amber and vanilla will sooth your soul with Peppered Bliss.
For The Disney Fan and Tea Lover
3. The Limited Edition Magical Disney Christmas Tea Hamper Puri-Tea Edition, £154.99 from NationalTeaDay.
Sprinkle a little Disney magic with beautifully themed Christmas Tea Hampers from National Tea Day. Offering a meticulously curated range of teas and infusions for the festive season. Including an enchanting colour changing tisane and an exquisite Christmas blend. No cup of tea is complete without the purest tasting water which is why the hamper also boasts a 7 Cup ZeroWater Filtration Jug. Not to mention a little seasonal indulgence courtesy of Ridiculously Rich from Alana, winner of The Apprentice. The finishing touch? A beautifully boxed Disney teacup and saucer set of your choice. All of which comes presented in an elegant hamper perfect for the gifting season.
For Those Who Help The Enviornment
4. Capsulier Lite, £99.00 from Amazon.
A great new invention and brilliant way to make superb tasting coffee in the comfort of your own home, for any coffee connoisseurs out there who love experimenting with their very own coffee blends, the Capsulier Lite needs to be at the top of your Christmas list. No longer do you need to rely on shop bought coffees or the local barista. Capsulier's expertly designed capsules, save you money and reduce waste, mess-free and preserve the aroma and flavour of your favourite coffee. Thanks the nifty easy to use design each stainless steel capsule can be reused time and time again in place of your single-serve coffee pods.
For Those Who Sit Too Much
5. Varidesk ProPlus36, £365.00 from Varidesk.
Thanks to the award-winning sit-stand desk solution, Varidesk lead the way in making your workspace happier, healthier and more productive. So if you have a loved one struggling with the demands of a traditional computer based working dynamic? Struggle no more with the gift that keeps on giving, the Pro Plus sit standing desk from Varidesk. Taking you from sitting to standing in just 3 seconds, the two tiered design is ideal for a dual monitor setup allowing the separation of your laptop and monitors from other computer accessories, you can thank us later!
Discounts being offered by gaming platform Utomik this year.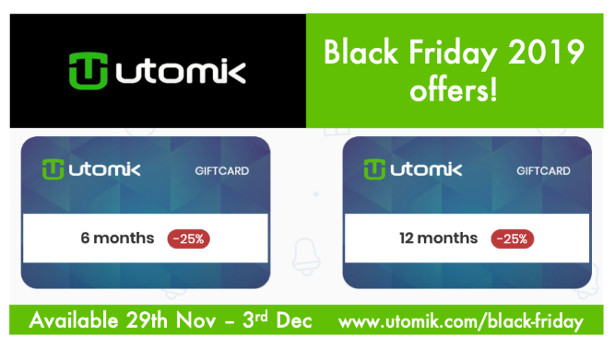 From Friday Nov 29, at 8:00 AM GMT until Dec 3, 8.00 AM GMT, you can buy a 6 or 12-month Utomik gaming subscription gift card and save 25% on the regular price! Enjoy unlimited access to 1000+ PC games and try out new titles added every week. It's the perfect gift for the gaming fan you know (or treat for yourself).
6 months subscription: original price £32.99
12 months subscription: original price £57.59
Gift cards will be available to buy online from the 29th at: https://www.utomik.com/black-friday.
Evans Cycles announce Black Friday deals on some of cycling's biggest brands

Evans Cycles, the UK's leading specialist bike shop, has today announced it will be offering a range of savings as part of its Black Friday campaign this November. Stocking a huge range of cycling's biggest brands, customers will have access to some of the hottest products on the market at some of the most competitive prices.
Among the biggest named brands with discounted rates, jerseys from Castelli have up to 40% off, and 50% off on Morvelo Jerseys. Seal Skin gloves are better than half off, while FWE products are 42% off, and Osprey bags have 30% off.
Deals are available on a range of different bike disciplines, with a massive saving of available on everyday hybrid bikes – available from £160, and up to 30% off on selected road bikes.
See below for a list of some of the biggest savings:
Viking Urban 2019 Hybrid Bike (Hybrid bikes from £160)
Morvelo Thermoactive Exclusive Bounty Long Sleeve Jersey (WAS: £80, NOW: £40 – DISCOUNT 40%)
FWE Rechargeable Light Set – 450/50 Lumen (DISCOUNT: 42%)
Kask Mojito X Road Helmet (WAS: £119.99, NOW £69.99 – DISCOUNT: 42%)
Castelli Men's Alpha RoS Light Soft Shell Jacket (WAS £210, NOW £124 – DISCOUNT: 41%)
Castelli Women's Gabba 2 Soft Shell Jersey (WAS: £160, NOW £89 – DISCOUNT: 44%)
Osprey Daylite Plus Backpack (WAS £50, NOW £25 – DISCOUNT: 50%)
Garmin Edge 530 MTB Bundle (WAS £319.99, NOW £179.99 – DISCOUNT: 44%)
For a full list of Black Friday deals available at Evans Cycles, visit: www.evanscycles.com
NATURE REPUBLIC
The bestselling K-Beauty brand have just opened the first ever standalone K-Beauty store in the UK, welcoming huge discounts on your favourite beauty buys.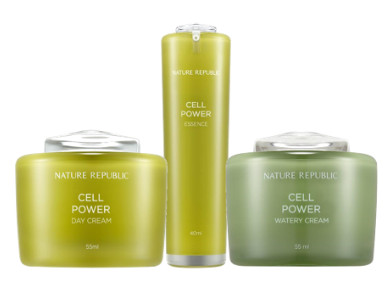 25th-2nd December 2019, www.naturerepublicuk.com​
Buy Ginseng Emulsion + Toner and grab a FREE Silk Foam Cleanser worth £27
20% off ALL Beauty tools
Buy 1 Love Me Bubble Body Lotion £19.50, Get 1 Free Love Me Bubble Body Gel £18.00
Hand & Nature Hand Cream, £7, Buy 2, get 2 FREE
Grab 30% – 40% off the Cell Power Collection:
Cell Power Day Cream WAS £43/ NOW £30
Cell power Watery Cream WAS £43/ NOW £30
Cell Power Night Cream WAS £43/ NOW £30
Cell power Eye Cream WAS £43/ NOW £25.80
Cell power Emulsion WAS £33/ NOW £23.10
Cell power Essential Toner WAS £30/ NOW £21.00
Cell Power Essence WAS £43/ NOW £25.80
SENSATIONAIL
The UK's #1 Selling LED Gel Polish brand offer salon worthy manis in the comfort of your own home, with up to two weeks of non-chip wear, no smudging and zero drying time.​
22nd November – 2nd December 2019, www.boots.com
Better than half price! Grab the NEW Limited Edition All Star Rose Gold Starter Kit, was £79.99, now £39.00
SHEAMOISTURE
Award winning and family owned US loved hair and body care brand used by millions, SheaMoisture offer beauty goods suited for everyone, minus animal testing or any nasties – a better way to be beautiful.
18th November – 2nd December 2019, www.feelunique.com
Save up to 1/3 off your SheaMoisture favourites across the range, including Argan Oil & Almond Milk Smooth & Tame Blow Out Créme, £10.99 – which tames unruly frizz and flyaways, controls and improves manageability all whilst protecting against heat damage.
ONLY CURLS
The 5 star UK Curly Girl bestsellers offer a range of styling, washes and accessories to keep your curls in perfect condition.
29th November – 2nd December 2019, www.onlycurls.com
15% off EVERYTHING including Hydrating Gel Crème, £16 Nourish your curls with this hydrating curl creme that smoothes curls and minimises frizz. Our special blend of Shea Butter, Marula Oil and Aloe naturally replenishes moisture and restores curls back to their original curl pattern.
​
TRR NUTRITION – The new advanced collagen supplement developed for Andy Murray
29th November – 2nd December 2019, www.trrnutrition.com/
Offering an incredible 50% off with code TRR50 at checkout, picking up the product for £19.49, instead of the usual £38.99 for a 10-day supply
SHOWCASE BEAUTY
The Home of Undiscovered, Unique Beauty Brands delivering to Ireland, Showcase Beauty feature the latest and innovative independent beauty and grooming brands, with an eco-friendly/ethical approach.
Black Friday www.showcasebeauty.com
NEOM: Free 1 wick candle (worth £32) when you spend over £30 on Neom
Madara: 40% off range
MEMI: 30% off the full range + free lip gloss on orders over £25
Elizabeth's Daughter: Buy one get one free
Lumity: Free Mini cleanser with every supplement ordered
Albus & Flora: 20% off tinted lip balms
Cle Cosmetics: Free Apricot Tinge cushion when you buy 2 lip melts
31st State: Free Face Wash when you buy any 2 products
Evolve Beauty: 15% off
Heath London: 25% off range
THE FRAGRANCE SHOP
The UK's largest independent fragrance retailer offer hundreds of your classic scents and new time favourites, all at amazing prices
Pre Black Friday 22nd-28th November, Black Friday 28th November – 3rd December 2019, www.thefragranceshop.com
Offering 20% when you spend £60 or more
15% off beauty – £60 min spend
15% off gift sets, Including Gucci Bamboo Gift Set 30ml EDP, £48.50 A woody and floral fragrance, Gucci Bamboo is soft and intense at once, blooming with notes of exotic Casablanca Lily and Tahitian Vanilla. Sandalwood and Grey Amber balance the fragrance's femininity with a resonating woody contrast​
Also offering 70% off pre-Black Friday on scents such as Marc Jacobs Dot EDP 50ml, £52 to £30
At Hockerty, unlike many other brands, we don't own fancy stores and don't invest in big advertising, but we have the best online experience and the best human teams, so our prices only reflect our operating and production costs.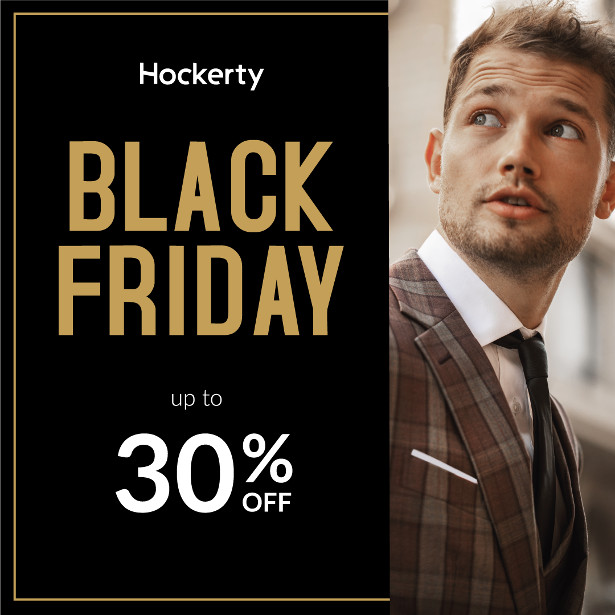 You already know that all our garments are 100% made to measure. It means that we don't have finished products, so we don't need to get rid off them. But anyway year after year we make a big effort to have the biggest discount posible during Black Friday. We offer you a discount that includes ALL products available and ALL fabrics available, even the new and limited edition ones. We hope you appreciate it and take advantage of our best promotion.
Ahead of this year's Black Friday, HONOR is pleased to offer discounts of up to £100 on some of their flagship devices.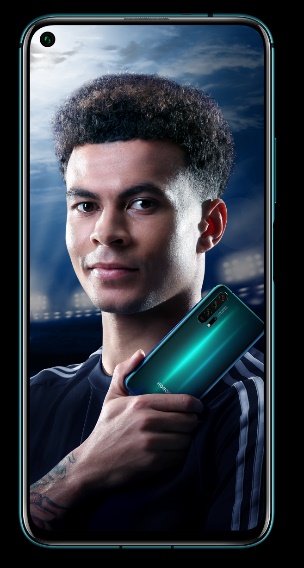 Below is a list of devices that will be reduced in price over the festive period;


All deals are available from Amazon, John Lewis, Carphone and Very and are valid from 13th November.
We have included further detail and a link through to imagery of each product for inclusion in your Black Friday round-up.
SILVER CROSS BLACK FRIDAY DEALS
Sunday 24 November to Wednesday 4 December 2019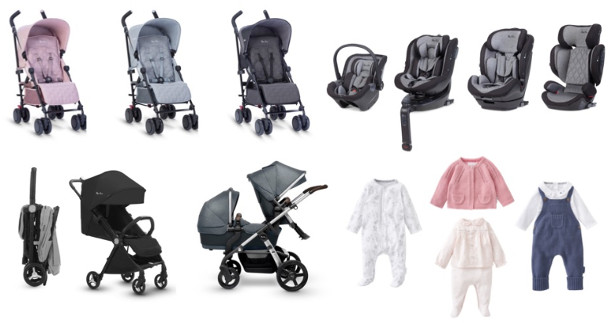 * 20% off, across all products *
* 30% off clothing (excluding pramsuits) *
* Exclusions include: Doll's Prams, Pacific Autograph and furniture
SMARTY UNVEILS BLACK FRIDAY OFFER: 100GB DATA, UNLIMITED CALLS AND TEXTS FOR JUST £17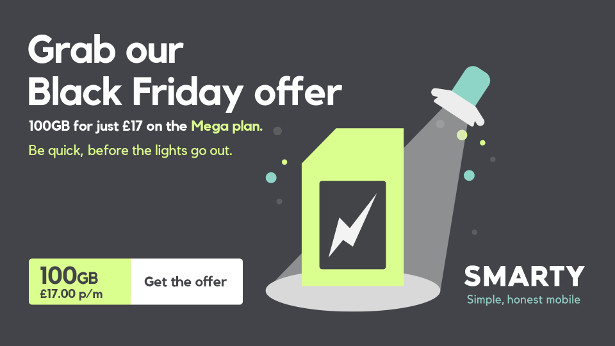 Thursday 14th November: SMARTY the low-cost SIM-only mobile network, has announced it is now offering 100GB of data on a new Mega Plan for just £17 until 3 December 2019.
This Black Friday deal offers unparalleled value, with 100GB of data, unlimited calls and texts on a 1 month plan. So no minimum contract or long tie-in. There's no credit check and prices are transparent so there are no nasty surprises at the end of the month.
SMARTY's is also offering Supercharge your Large deal, with 45GB of data for the price of 8GB for just £15 per month. The offer is available until 17 December 2019.
SMARTY is powered by Three's strong and reliable 3G & 4G network which delivers fast speeds for browsing, streaming, gaming, downloading and emailing.
SMARTY is on a mission to put the trust back into the mobile network industry by doing things properly – simple, honest, mobile. SMARTY was started because there's a better way to do things. Low costs, straightforward plans, transparent pricing and flexible deals.
For more information on Black Friday deals, visit www.smarty.co.uk.
Lelo's product Hugo, is 25% off. It is s the most powerful remote control vibrating prostate massager in the world, made from fully waterproof silicone and designed for men who truly understand the power of personal pleasure.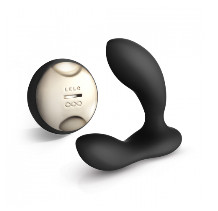 The latest research from RetailChoice which reveals that more and more shoppers are heading into stores to test the quality and fit of items ahead of the sales, before pouncing on the online deals.

With the Christmas season almost upon us, Brits are on the lookout for the best festive deals, and while Black Friday may have traditionally been about instore sales, consumers are now spending more online than ever before.
Further RetailChoice insights include:
74% of consumers admit to the trend of 'showrooming'- browsing a product instore before leaving and buying it online
Brits are currently spending over £18 billion each year showrooming
The products most at threat from showrooming are electronics- with 38% of consumers preferring to buy these goods online
Differences between male and female shopping habits, with the average male costing the high street £261 more than women each year
Quotes from a retail expert and Andrew Goodacre, CEO of the British Independent Retailers Association (BIRA)
Steve's Goods CBD Starter Pack – Regularly $150 – 50 % off from Black Friday to Cyber Monday – a steal at only $75!!!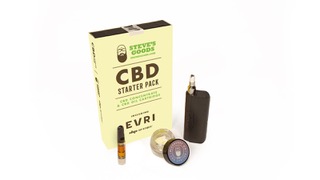 Black Friday brings with it not only incredible deals, but a new opportunity for taking care of your personal well-being. Steve's Goods teamed up with Dipper Devices to bring to life the Steve's Goods CBD Starter Pack. Whether you're new to CBD or a long-time beneficiary, you're going to love it. Bringing you the finest oils and concentrates available with the most convenient way to consume them, we help you take the mystery out of dabbing.
Steve's Goods CBD Starter Pack comes complete with Dipper's latest vaping sensation, EVRI, a gram of Steve's Goods Blueberry OG Shatter, and a 600 mg. broad spectrum CBD 510 thread cartridge. Don't be daunted by dabbing! Get yours today.
www.stevesgoods.com.
Penelope Bedroom have a fantastic Black Friday bedroom offer!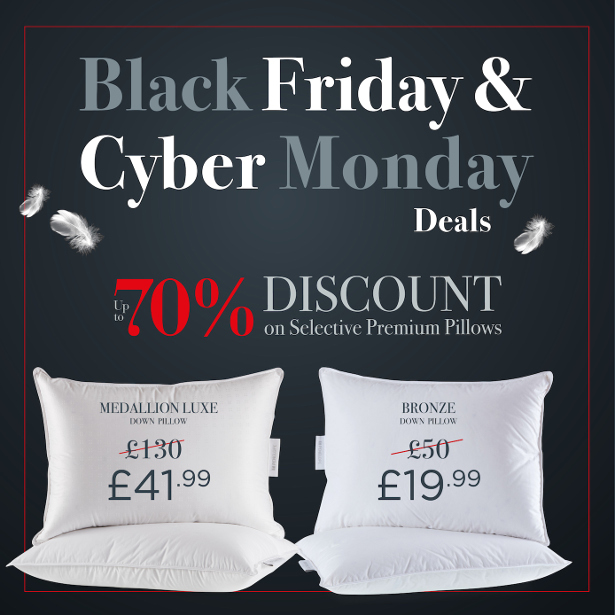 From Friday 29th November through to midnight Monday 2nd December Penelope Bedroom have offers on two of their premium pillows in-store at online.
OFFER 1
Medallion Luxe down pillow. Was £130. 68% off. Now £41.99
This pillow is special as it is two pillows in one. One side is comprised of 90% down and 10% feather and the other side is 30% down and 70% feather – all in a 100% organic cotton cover. The two-sided option is ideal for side and back sleepers. The side with 70% feather is particular suited to back sleepers as its thick offers extra support to the head and neck to allow the spine to align in a natural and healthy way. Whilst, the side with 90% down is ideal for side sleepers. It's also great those who like something firmer for if they are reading in bed for example and then something softer for when they sleep.
OFFER 2
Bronze down pillow. Was £50. 60% off. Now £19.99
A medium thickness pillow comprised of 30% down and 70% feather in a 100% organic cotton cover. Ideal for back sleepers.
Penelope Bedroom is a family-run company founded in Turkey in 1993 with a purpose to promote the practice of healthy and high-quality sleep. With its long-standing history, craftsmanship, expertise and one of the largest factory's in the world that leads on research and development, Penelope Bedroom produces natural and healthy innovative sleep products and supply leading 5-star hotels worldwide including The Ritz Carlton, Jumeirah and Kempinski hotels. Their first UK London showroom opened on the King's Road earlier this year in June.
NOVEMBER LAUNCHES FROM MYPROTEIN'S NUTRITION TEAM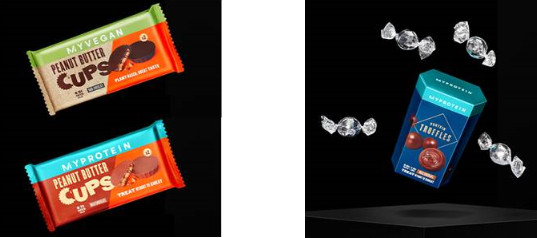 Multiple new developments launching from every category across Myprotein's comprehensive range of nutrition products. Encouraging healthier choices, better supplementation and helping consumers smash through their goals sooner.
Available from November 25th, these launches coincide with 2019's Cyber Week & Black Friday occuring towards the end of the month. Traditionally the day for Christmas shopping to commence as widespread offers and deals take over the high-street.
Below is a selection of the most exciting launches from Myprotein during this period. Also being released is; Vegan Protein Blend – Dark Chocolate & Chilli, THE Pre – Purple Grape & BCAA Black Raspberry.
BCAA – Gin & Tonic
£20.99
6 Layer Bar – White Gold
£23.99
Our powerful BCAA blend is perfect for any goal as it aids muscle repair and recovery, now offered in Gin & Tonic flavour meaning you can enjoy a post-gym tipple without the headache.
After the incredible success of Myprotein's proprietary 6 Layer Bar, the next iteration has been released. White Gold, with two layers of protein, a layer of caramel, and soy nuggets, covered in indulgent white chocolate, topped with golden-white chocolate and caramel curls. This is a post-workout treat that won't hurt your macros.
Peanut Butter Cups
Vegan Peanut Butter Cups
£24.49
Protein Truffles
£7.99
Our alternative to this much-loved classic, high protein chocolate cups with a nutty peanut centre. Offered in both vegan and non-vegan forms, these snack swaps contain over 6g of protein per cup, all for less than 4g of sugar.
12 individually wrapped, indulgent chocolate coated bitesize protein truffles with an irresistibly smooth filling. Each with 2.6g of protein and only 1g of sugar per truffle.
Impact Whey Protein – Chocolate & Chilli
£21.99
Vegan Caramel Filled Cookie
£24.99
Protein powder goes dark; this new limited-edition development perfectly matches decadently smooth chocolate with a kick of chilli. Building on the craze for this flavour combination throughout the confectionery industry.
The next step up from Myvegan's best-selling baked protein cookies, these pocket sized treats are filled with indulgent caramel. Low in sugar and high in protein makes these cookies a gooey, guilt-free, treat.
Emma mattress announces biggest deal to date in Black Friday Bonanza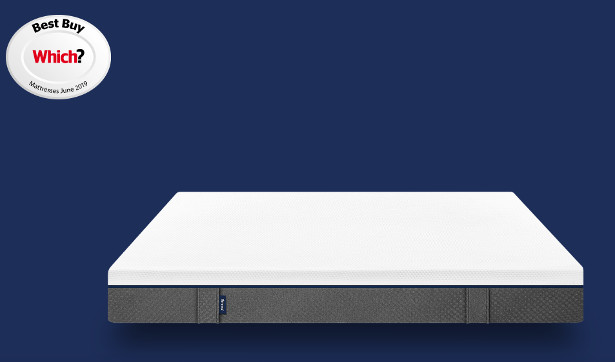 The UK's most award mattress brand is offering 40% off – its largest discount since its launch in 2017
20 November 2019: Bed-in-a-box brand Emma has today announced that its offering customers 40% off all its products this Black Friday; its largest discount since the mattress brand's launch in 2017.
Until 8th December, customers can save up to an incredible £319.60 on the UK's most awarded mattress and other Emma products by using the code BLACK40 at checkout on www.emma-mattress.co.uk/shop
Emma produces all products locally in the UK, and is proud of its exceptional product quality as the UK's No.1 most awarded mattress, with accolades from the likes of Which?, Ideal Home, IndyBest, T3 and more
Emma offers a 100 nights risk-free trial period, as well as a 10-year guarantee and free delivery.
For further information or to purchase an Emma Mattress please visit Emma-Mattress.co.uk.
Black Friday from travel search platform, HolidayPirates (www.holidaypirates.com).

On the HolidayPirates website you can find curated Black Friday deals, from all-inclusive family holidays to romantic cruises for two – https://www.holidaypirates.com/tourism/know-how/black-friday/. Starting Sunday, 24th November, the travel search platform will keep you updated on the newest and best travel deals and holiday offers. These will include:
CRUISE
MSC Cruise – £1399pp
£1399 per person based on two adults sharing
14 nights on a Miami cruise
Full board with one night in a hotel in Miami
Flights included
Itinerary stops include: Jamaica, Cayman Islands, Cozumel, and Ocean Cay Bahamas
DISNEY
Disney Sequoia Lodge – £379 pp
£379 per person, based on two adults and two children under 12, or £1,509 for a family of four
Three nights' accommodation and four days entry to the park
Free 1/2 board + return Eurotunnel crossing
€100 Disney Spending Monday, free Disney Character Breakfast, and free £20 Disney Store Gift Card
Dates available: May and September 2020
Hotel highlights: Indoor and outdoor swimming pool, buffet restaurant and cosy bar, located next to Lake Disney®, 15 minute walk to the Disney® Parks, free shuttle bus to the Disney® Parks)
Les Villages Nature Paris – £389 pp
£389 per person, based on two adults and two children under 12 sharing, or £1,539 for a family of four
Three nights' accommodation and two days entry to the park
Free 1/2 + return Eurotunnel crossing
€100 Disney Spending Money, free Disney Character Breakfast, and free £20 Disney Store Gift Card
Dates available: July 2020
Hotel highlights: Stay at this fantastic Disney Nature Resort, located just 6km from the Disney® Parks. Explore five immersive worlds packed with unique experiences and unforgettable memories, with unlimited access to all five worlds included in your stay! Aqualagon® (one of Europe's largest indoor water parks and its open-air lagoon heated to 30ºC all year round), BelleVie Farm, the Extraordinary Gardens, the Forest of Legends and the Lakeside Promenade.
DUBAI
Dubai return flights and hotel – £699 pp
£699 per person, based on two adults and two children (dates available: 23rd May- 30th May 2020)
Alternatively, £1059 per person for two adults sharing (dates available: 1st May- 21 May 2020 & 1st Jun- 15th Jul 20)
XX nights' accommodation at JA Lake View Hotel (new resort opened 1st September 2019)
Board basis upgrade to Ultra All-Inclusive
Ultra All Inclusive: Defined as all meals, including breakfast, lunch, dinner, limited snacks (i.e. ice lollies, crisp, and nuts). Selected beverages including soft drinks, selected branded wine, beer, sprits, and cocktails during meals, around the pools and in bars. This includes mini-bar (soft drinks, beer, and juice). Situated just 10 minutes' drive from the Dubai Parks & Resorts (Legoland, and Legoland Water Park Bollywood Parks, and Motiongate).
AO.COM LAUNCHES BIGGEST BLACK FRIDAY
Leading online electricals retailer, AO.com, has today launched its biggest Black Friday where you can get your hands on your favourite brands for a fraction of the price. There promises to be savings for everyone with deals across TV's, laptops, appliances, kitchen gadgets and many more!
Save up to £150 on selected food mixers
WAS: £449 NOW: £279 SAVE: £170
Those cakes won't bake themselves, or will they? With the KitchenAid Artisan Stand Mixer you'll never be waiting long for kneaded dough or perfect cake batter. The 300-Watt power output whisk and mixes your ingredients to perfection.
With four accessories included, you can use the 4.8 litre mixing bowl, wire whisk, dough hook and flat beater to your baking hearts content.
With Planetary Mixing Action technology, you can say goodbye to lumpy and uneven sponges and mixtures.
All components are dishwasher safe so no messy work after the mixings done.
Save over £100 on selected vacuum
WAS: £269 NOW £179 SAVE £90
Work your way from room to room swimmingly with the Shark Bagless Upright Vacuum Cleaner.
The clever Lift-Away technology allows you to move around the house with ease, detaching the cylinder from the base, the stairs will be done in a flash.
As much as you love your furry friends, if you don't want your pet's hair hanging around the house, the Pet Power brush is great for removing ground-in dirt and pet hair.
The HEPA filtration system captures allergens in the air so allergy suffers can breathe easier too.
Save over 30% on selected coffee machines
WAS: £789 NOW: £499 SAVE: £290
Grind out your early morning routine with the De'Longhi Autentica Bean to Cup Coffee Machine and create café quality coffee with ease.
Compatible with whole beans or ground coffee, you'll always have the perfect brew with the Thermoblock heating system ensuring the water is always at the ideal brewing temperature.
For those bleary-eyed morning the Doppio+ setting provides two double shots of espresso at the touch of a button.
With the memory function you can save your favourite drink settings for quick coffee on the go. The milk carafe is removable too, so keep that milk cool.
Save over 20% on selected dishwashers
WAS: £489 NOW: £389 SAVE: £100
Splish splash the plates are taking a bath… In the Samsung Integrated Standard Dishwasher.
Running on an efficient energy setting of A++, this dishwasher washes those last couple of bits with the half load option, washing just one basket saving time and energy.
With residual heat drying technology, using heat generated in the final rinse, it dries all your pots with efficient performance.
The eco programme helps to save energy, water and money with each wash too.
Save up to 30% on selected TV's
WAS: £549 NOW: £449 SAVE: £50
See the world in colour with the LG 55" Smart 4K Ultra HD TV that will bring every scene alive with HDR10 and True Colour Accuracy.
Never be lost for entertainment as you can connect to the internet and access a whole host of streaming and catch-up services. You won't even need to do the scrolling through, with built in Google Assistant and Amazon Alexa you can find what you want without lifting a finger.
The Magic Remote included allows you to control your TV with your voice, so the power is in your hands, well voice.
Clean up on Black Friday with outstanding deals from Vileda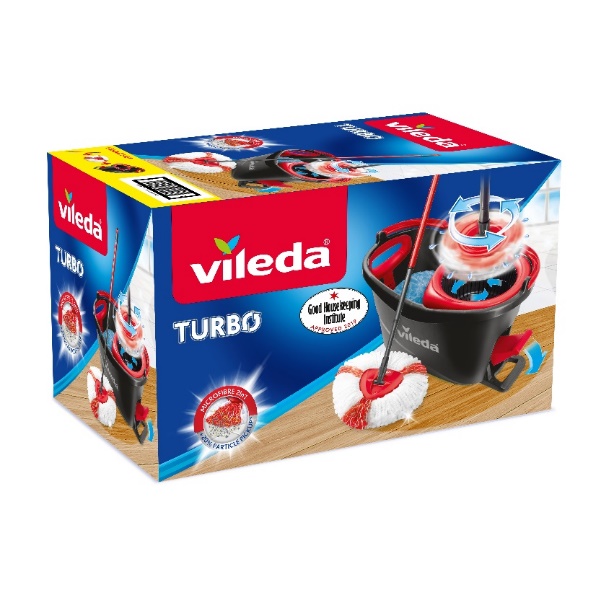 Looking to clean up with Black Friday savings? There are buckets of savings on Vileda products to make your home sparkle – including more than 50% off the Vileda Steam Mop. Black Friday offers are available between 29th November-3rd December at shop.vileda.co.uk
Keep your floors spotless with £40 off the Vileda Steam Mop, now just £40.00 (RRP £89.99). Killing 99.9% of bacteria from the floor*, it's quick to use, heating up in just 15 seconds, as well as a being lightweight enough to carry around the house with ease.
Want streak-free windows? The improved Vileda Windomatic Power is half price at only £29.99 (RRP £59.99). With 50% more suction power, the window vacuum is lightweight and efficiently designed to suck away the dirty water after washing windows, leaving a streak-free finish all the way to the edge.
Looking for the ideal indoor drying solution? Well you've found it with the Vileda Premium 2-In-1 Indoor Airer, now £22.49 (RRP £29.99). For a full load of washing, it offers 18 metres of drying space, including specially-designed extra-thick wires to reduce creasing. For just a few essentials, the detachable wing hooks onto your radiator and offers three metres of drying space.
If you're a fan of Mrs Hinch then you're in luck… the Vileda Turbo mop AKA Trace is now £23.99 (RRP £34.99). The 2-in-1 microfibre head is great for removing dirt and grime and, with a simple foot pedal, it rotates the mop Turbo-box-highhead 500-1000 times a minute, removing excess water and making it safe to use on all hard floor types.
Another of Mrs Hinch's favourites, Vera the Vileda 1,2 Spray Mop (RRP £24.99) is now £16.66 – saving you a third and is ideal for quick and easy in-between cleaning on all hard floors, including wood and laminate, removing sticky, greasy marks and giving a spotless finish in seconds.
All offers available while stocks last.
*Tested on E. Coli bacterium.
PADI, www.padi.com the international dive accreditation organisation has launched a Blacky Friday promotion that's also a great idea for anyone looking to give a gift that's a bit different this Christmas – while helping to conserve the oceans.

They are offering a 10% discount on a range of their dive courses – from beginner to advanced and will also donate 10% to support ocean causes – so a nice environmental element too! There are over 200 PADI dive centres in the UK so people can get certified here or venture to sunnier climes; great for anyone looking for a New Year challenge.
The promo will run from 29th December – 3rd December.
ABLE COSMETICS (BLACK FRIDAY)
www.ablecosmetics.com
DEAL: 35% Off Site Wide
CODE: ABLEBF35
DATES: 11/29 – 12/1
ABLE COSMETICS (CYBER MONDAY)
www.ablecosmetics.com
DEAL: 40% off Site Wide
CODE: ABLECM40
DATES: 12/2
ACADERMA
www.acaderma.com
DEAL: 30% off Site Wide + Free Shipping
CODE: NO CODE NECESSARY
DATES: 11/29 – 12/2
ASCENTION
www.ascentionbeautyco.com
DEAL: 30% Off Site Wide + Free Shipping with Purchases over $50
CODE: NO CODE NECESSARY
DATES: 11/26 – 12/3
BED HEAD BY TIGI (BLACK FRIDAY)
www.ulta.com
DEAL: $8.99 Bed Head by TIGI Hairsprays and $3 Mini Products
CODE: NO CODE NECESSARY
DATES: 11/24 – 11/30
BED HEAD BY TIGI (CYBER MONDAY)
www.ulta.com
DEAL: Buy Two Bed Head by TIGI Products Get One Free (Excludes Jumbo Sized Products)
CODE: NO CODE NECESSARY
DATES: 12/2
LATHER
www.LATHER.com
DEAL: 20% Off + Free Shipping
CODE: CYBER20
DATES: 11/28 to 12/2
SPARITUAL
www.sparitual.com
DEAL: Up to 80% Off Select Overstock Items
60% off All Vegan Nail Lacquers and Gold Products
40% Everything Else on the Site
Select Steal and Hauls (2-4 Item Bundles)
Free Mystery Gifts with Every Purchase (While Supplies Last)
CODE: SRBIGDEALS
DATES: 11/29 – 12/6
THE DETOX MARKET (BLACK FRIDAY)
www.thedetoxmarket.com
DEAL: Get $15 off any purchase > $100
Get $40 off any purchase > $200 + FREE PAI Rosehip oil (full-size 30ml) $44 value USD
Get $100 off any purchase > $400 + FREE PAI Rosehip oil (full-size) $44 + FREE Jade Gemstone Facial Roller ($30 value) = $74 value total
DATES: 11/27-12/01
THE DETOX MARKET (CYBER MONDAY)
www.thedetoxmarket.com
DEAL: Get $15 off any purchase > $100
Get $40 off any purchase > $200 + FREE PAI Rosehip oil (full-size 30ml) $44 value USD
Get $100 off any purchase > $400 + FREE PAI Rosehip oil (full-size) $44 + FREE Jade Gemstone Facial Roller ($30 value) = $74 value total
Additional 40% off selected items
DATES: 12/02-12/03
THE ROUTE
www.theroutebeauty.com
DEAL: 20% off Site Wide
CODE: GOLDENWKND
DATES: 11/29 – 12/2
RANAVAT
www.ranavat.com
DEAL: 20% off Site Wide + Luminous ceremony cleanser 50% off with purchase of RANAVAT x Payal Singhal
CODE: THANKSGIVING
DATES: 11/28 – 12/2
Sips by's Black Friday and Cyber Monday deals…
www.sipsby.com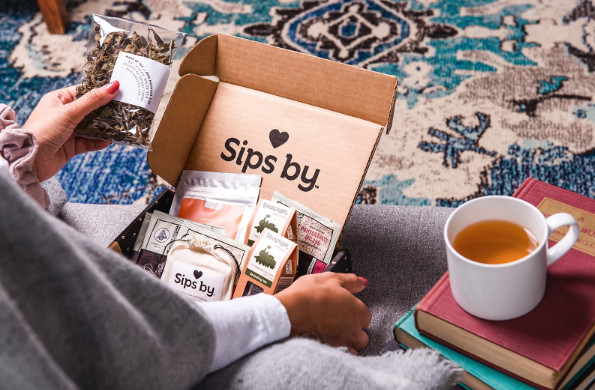 If you don't already know, Sips by is the only truly personalized tea subscription service. Through complex algorithms, Sips by delivers perfect-for-you teas right to your doorstep. Every box is unique. Here are the deals your audience members will LOVE to hear about:
November 18 – 27: Ultimate Tea Lover week full of flash giveaways for teas. Sips by will be offering more than 20 different tea brands gift sets, themed holiday boxes, free Sips by subscriptions and teaware all worth more than $2000.
November 28 (Thanksgiving) – Sips by will be gifting all current subscribers a free $15 gift card to gift a box to a friend.
Black Friday – free shipping and get this – ONE DOLLAR first-time Sips by Boxes ALL DAY.
Small Business Saturday – as a female-owned small business, Sips by will be including a free small business brand tea box with any gift card purchase.
Cyber Monday – the first 100 subscribers will receive a FREE Sips by Box. All first-time customers can enjoy $10 off their first box and free shipping!
Most recently Sips by was highly recommended by Insider Picks (link below). What do you think?
www.businessinsider.com/sips-by-tea-subscription-review
sipsby.com
Black Friday deal for perfect tech solution to Rugby (or any) muscle pain
reliefheat.com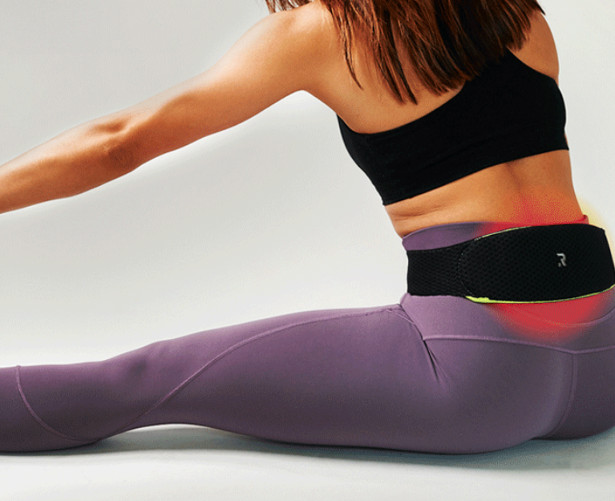 This is actually the perfect gift for anyone who works out (not just for Rugby), is active daily, or just has sore muscles – so anyone. Enter ReliefHeat, which retails for $99 and will be 25% off for Black Friday – Cyber Monday, selling for $75.
ReliefHeat a totally portable, USB-charged, app-controlled heating wrap that fluctuates the heat when in use, so that the skin doesn't become over-accustomed to the temp. It has an incredibly thin form factor so it can be worn under clothes and doesn't need to be plugged in (the battery works for more than three hours). It can be worn at work, on-the-go, or even during workouts. The temperature gets up to 160° – higher than many store-bought pads and wraps.
ReliefHeat was created by three friends who met in the engineering school at Stamford. They'd been struggling with back pain from old sports injuries and his friends wanted to help. Heat was clearly the best solution because its therapeutic benefits are proven, and pain drugs are a slippery slope (as we all know). But they were surprised to find that nobody had thought to upgrade the tired old heating pad for the modern era.
Not only will this be a great holiday gift, it will be of particular use after New Years, when millions of Americans rededicate themselves to getting back in shape (and will have the sore backs to prove it!).
ARMSTRONG BUILDING SUPPLIES
Code INTOUCH25 will save £25 on all orders over £100 or with the link below it'll be applied directly.
armstrongsupplies.co.uk/discount/INTOUCH25
radiopro.co.uk
RadioPro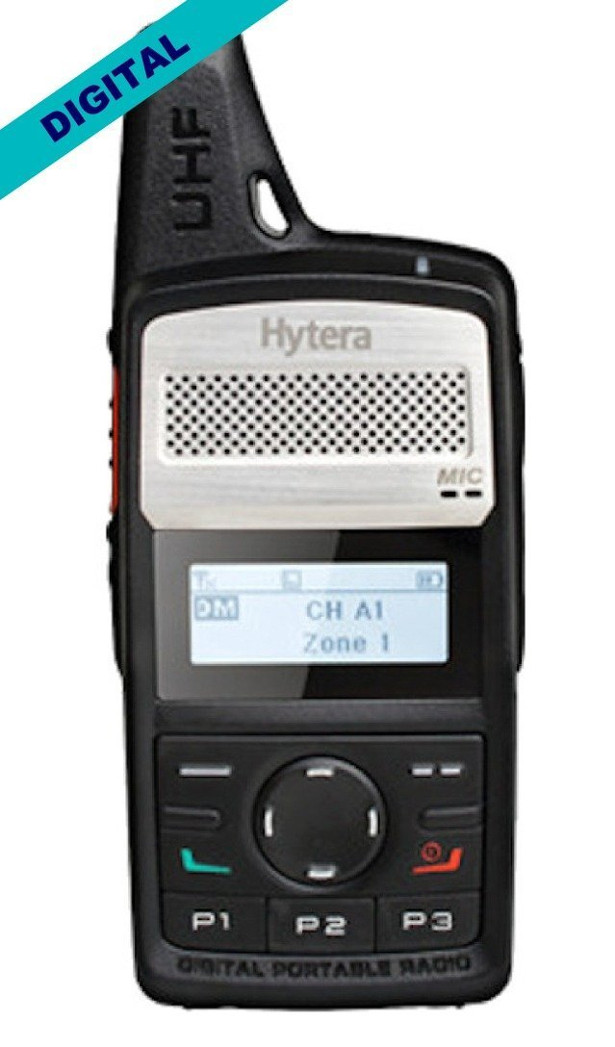 A fantastic license free digital two way radio that's so compact and packed full of features it's the perfect gadget to keep you in touch on trips, camping, or even for those in the hospitality trade. Was £216 – Now £180!!
www.radiopro.co.uk/Store/HYT-HYTERA-PD365-DIGITAL-LICENSE-FREE-HANDHELD-RADIO-p102083614
Or…
A completely waterproof license free two way radio that's robust enough for any occasion. Fantastic for keeping in touch during watersports, boating, on the beach or for those having to work in inclement conditions outdoors. Was £206.40 – Now £185!!
/www.radiopro.co.uk/Store/ICOM-IC-F29DR2-LICENSE-FREE-WATERPROOF-HANDHELD-RADIO-p131622525
We have some fantastic offers on for the "Season of Savings", for our full range of offers please see our sale page:
https://www.radiopro.co.uk/Store/Sale-Items-Two-Way-Radios-&-Accessories-c28041564
b.'s sleep shots:(£15 – marked down from £20, getbproducts.com) b's sleep shots are great for those who are CBD-curious but not wanting to invest on a full size bottle just yet as they want to see if their body responds well to the product. Sold in packs of 4, b's sleep shots are single use CBD "shots" of its popular b. sleepy CBD tincture that are adequately dosed and measured into a vial to ensure that you relax and eventually sink into a night of good quality sleep. The tincture is infused with multivitamins, minerals and adaptogens such as lavender, turmeric, Vitamin D, Vitamin C, zinc and MCT oil derived from coconuts, formulated with ingredients that are meant improve your quality of sleep rather than make you feel groggy when you don't have enough.
TodayTix:Starting on the 25th November, TodayTix London will have tickets to West End hits where audiences can steal the show for as low as£15. Users can expect to find £15 tickets for hits such asWaitress, Death of a Salesman, The Lion The Witch and the Wardrobe and Curtain. Check off a gift for that family member or friend who has too many things already and loves to live in the moment. The deals don't stop at Black Friday – on Cyber Monday, wherenot only will the £15 deals continue, there will be premium shows available for£25. For more Cyber Steals, visit www.todaytix.com or download TodayTix for free via iOS or Android.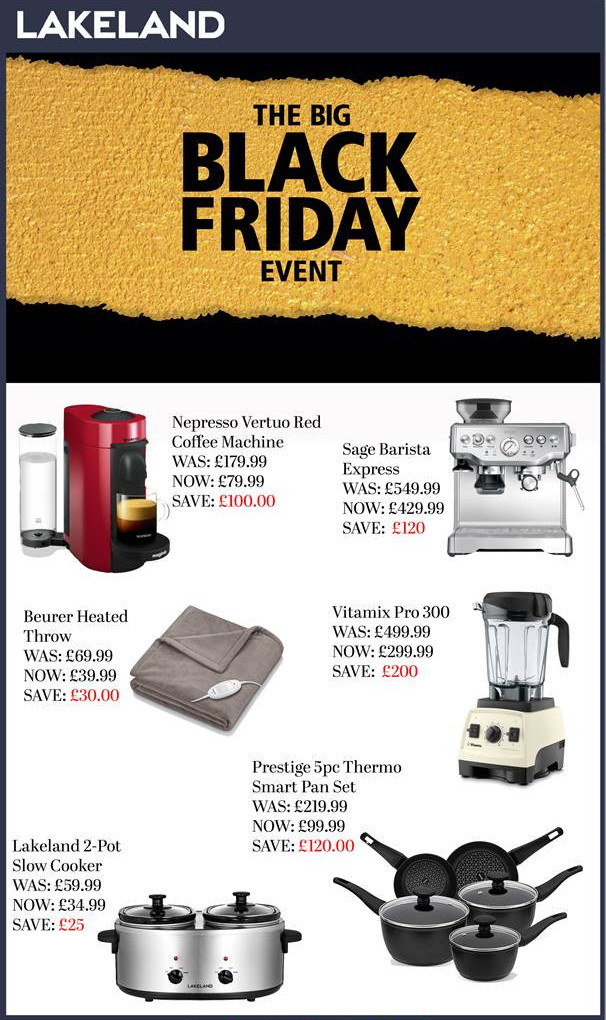 Here's a great offer for cat lovers: cat DNA test. It helps cat owners discover more about their cat's breed traits, habits and most importantly – health. Knowing about potential health risks will help you minimize them.
The DNA test is here shop.basepaws.com/collections/all-products/products/basepaws-cat-dna-test?variant=31064042274839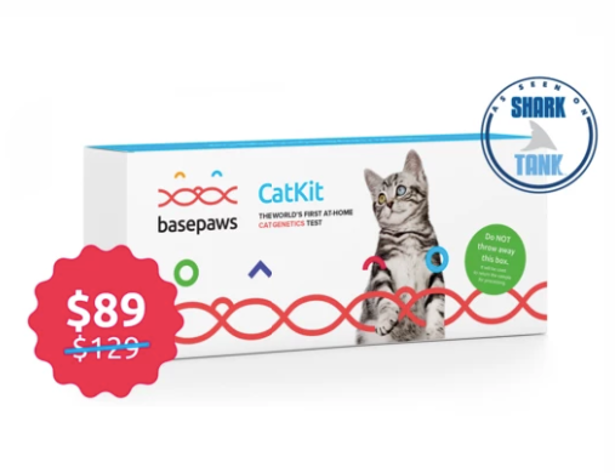 Black Friday Sale on Now: 5% off all VRSF Performance Parts and up to 25% off Selected Flash Tuning!!!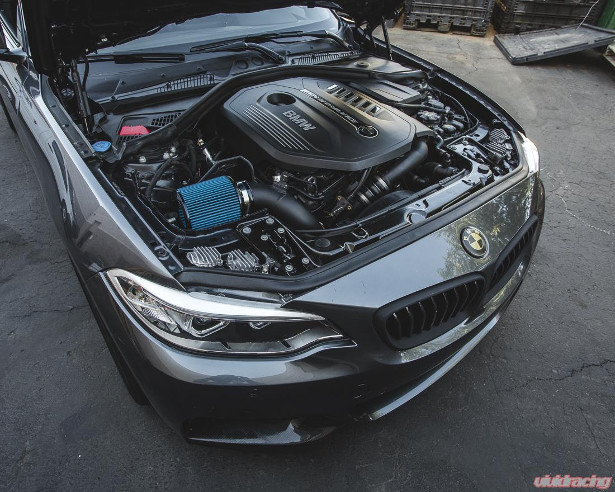 They say every great idea comes from someone's frustration. And at Flashtuned we are no different having spent many hours hunting for parts online only to find they have to be ordered from a US Dealer, meaning expensive shipping, less payment options and difficulty with after sales service.
At Flashtuned we are run by car enthusiasts with a goal of helping our fellow car lovers to access ECU tuning, bolt on engine modifications and soon to be exterior accessories at reasonable prices.
Hurray Sale closes midnight 29th November 2019 SHOP SALE HERE flashtuned.com.au/collections/sale-items
SORRY TITO
Employee productivity on Black Friday could nose dive, says leading local e-tailer, OneDayOnly.co.za
13 November 2019: Finance Minister Tito Mboweni hasn't had it easy lately. Amidst a more-than-tricky economy and having to walk the tight rope in his recent mid-term budget speech, Tito is squeezed between a rock and a very hard place that's about to get tighter with Black Friday inspired employee procrastination.
"While the minister probably has bigger fish to fry than South Africans avoiding spreadsheets in favour of scooping a deal on Samsung's latest flat screen – Black Friday undoubtedly affects employees' focus at work," says Matthew Leighton, spokesperson at leading South African e-tailer OneDayOnly.co.za .
While it started as a post-Thanksgiving blowout sale by US retailers, Black Friday has become one of the most significant calendar days for consumers and the retail industry globally. "The proof is in the OneDayOnly.co.za stats. Last year, we recorded over 150 000 website users on Black Friday alone – the average on a regular day is around 60 000 and on a high traffic day such as pay day its approximately 80 000," says Leighton.
So the demand is clearly there but are people actually doing the bulk of their Black Friday buying while they should be working? Leighton says they are. "Although the sale starts at midnight people are online throughout the day and data from last year shows traffic on OneDayOnly.co.za spiking primarily during core working hours – 06:00, 8:00, 11:00 and 15:00.
He adds that the average user session – or time people spend on the site at any one point – is three times longer on Black Friday than any other day. "In addition to spending longer on the site on Black Friday, customers also return many times during the day so these longer sessions happen numerous times during the work day."
To add to Tito's woes, Leighton explains that people are also multi-screening their buying efforts by watching social platforms for tips and prompts. "Most online retailers worth their salt share prompts on social feeds to drive traffic to their websites. Last year, each time we announced via social that a 100% off deal was available shoppers flocked to OneDayOnly.co.za. Almost instantly, the web traffic would spike. The pattern shows how closely people keep an eye on the 100% off deal drops via social media, as well as how effectively the platforms cater to a very wide audience in real time."
But while Black Friday may result in the odd deadline being missed, Leighton believes the overall impact on the economy is an extremely positive one. "Last year we saw people spending in the region of R1300 on Black Friday, compared to an average of R970 on other days. According to BankServ, South Africans' card transactions came up to R3bn on the day last year, up 16% from 2017. That's a nice injection into an otherwise depressed retail sector."
Leighton says people love Black Friday because there is something in it for everyone, but there's also nothing to lose – except for maybe a bit of work time. "With so many more products available at low prices, it makes sense to peruse. If you find nothing you like, you are no worse off. And your boss doesn't have to be either if you're proactive and shop before work when our doors open at midnight."
This 4K Ultra HD Dash Cam from Elinz is one of the best dash cams australia has to offer. With a Sony Starvis Sensor and a Novatek chipset, this dash cam can capture in different resolutions and in perfect clarity even in low light conditions with perfect image stabilization, at the best price point possible.
Get yours today at elinz.com.au!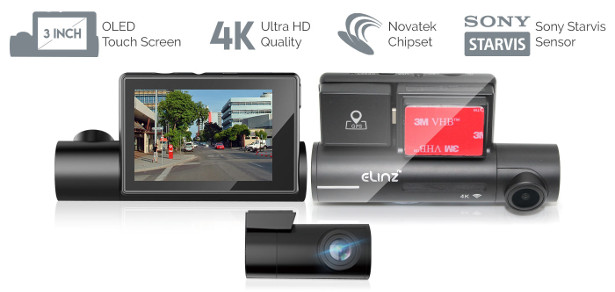 Ace Black Friday with this cheat sheet
Leading e-tailer OneDayOnly.co.za shares expert tips
05 November 2019: What started as a post-Thanksgiving blowout sale by US retailers has snowballed into one of the most significant calendar days for consumers and the retail industry the world over. Black Friday, which always falls on the day after the US's Thanksgiving holiday, is characterised by deals so cheap they're almost free and the frenzied shoppers trying to snag them. With the rise of e-tailers, bunfights for deals have moved from in store brawls to an online race of fastest finger first – and we have the lowdown on how to make sure you aren't caught sleeping.
"Black Friday may have started as a day where businesses pushed older stock for clearance purposes, but it has morphed into a stand-alone sale day driven by the fact that people know for certain that the very best deals are available," says Matthew Leighton, spokesperson from leading South African e-tailer, OneDayOnly.co.za.
Online shopping in South Africa has grown tremendously over the years, with OneDayOnly.co.za recording over 150 000 new website users on Black Friday alone in 2018. The e-tailer made South African history last year when they dropped the first ever 100% off deals.
According to data from retail tracker, Black-Friday Global, 2018 Black Friday sales in South Africa increased by 1952%. "64% of South African shoppers will use both online and offline sales. With discounts reaching as high as 100% off, being ill prepared for this shopping showdown could be the difference between you getting your mother-in-law a pressure cooker for Christmas, or a framed picture of her pet's birthday party."
To ensure you are well prepared and get the most out of all the promotions from pantry fillers to home theatre systems, Leighton shares his expert Black Friday cheat sheet:
Know your websites
He advises first time online buyers and not-so-seasoned Black Friday shoppers to get to grips with online shopping before the day to avoid performance anxiety. "Familiarise yourself with the website the day before– that means pre-logging into the website of your choice and for the extra-attentive, pre-loading your payment details. That way you can focus all your energy on the deals on the day."
Pull an all-nighter
During last year's sale, OneDayOnly.co.za consistently showed high traffic volumes throughout the day, peaking at 06:00 and with spikes at 8:00, 11:00 and 15:00. "Our sale is from midnight to midnight. 00:00:01 is when we officially 'open our doors' and sales continue until stocks run out or midnight rolls around. Hit the caffeine and try stay up until midnight. You are automatically guaranteed to be one of the first to see the deals as they go live."
Dot Your I's And Cross Your T's
With so many deals being advertised and promoted on social media on the day, it's easy for consumers to get overwhelmed. Leighton says the best way to plan your shopping is to create an ordered list of the items you want from high priority to low. "A shopping list always helps – it's a great way to keep track of what you want so you're not wasting time."
Pre-load your payment details
"On a normal day, it takes around three minutes for the average consumer to select a product and check out but on Black Friday 2018 it took on average seven minutes and 40 seconds once a user landed on the website to check out." He advises consumers to ensure their payment and log in details are logged before the day, to ensure a smooth experience. "The longest part of the checkout process is completing your payment method which can be pre-saved beforehand. It just means you can go from browsing to checkout as quickly as possible.
Check out or miss out
Unless the building you're in is on fire, or you're faced with other life and death scenarios that justify you missing a great deal for tube socks or the latest game boy (are there any?), Leighton strongly advises against stepping away from your device during checkout. "This is the biggest day for deals and if you think that Samsung 65″ UHD TV will still be there when you return, you need to rethink your game plan." With so many shoppers looking for the best deal, if you don't click that check out button, it's very likely that someone else is eyeing the same thing as you, at the same time. "Having an item in your cart does not secure it. You need to check out or miss out," he adds.
Black Friday may have gained quite the cult following in South Africa, but with these tips you should be able to check off most of your festive season gift list. Leighton concludes with his two ultimate tips on the day, "be patient, pages will take longer to load on Black Friday than on any other day of the year. Clicking refresh will start the loading process over again and although it's hard to wait patiently, give things two or three seconds grace. Lastly, pay attention to Facebook, Twitter, and Instagram. So much on-the-day information is dropped on social media, and it will help you stay in the know."
Black Friday sales have started early, with this in mind I wanted to share some really exciting deals on HyperX products.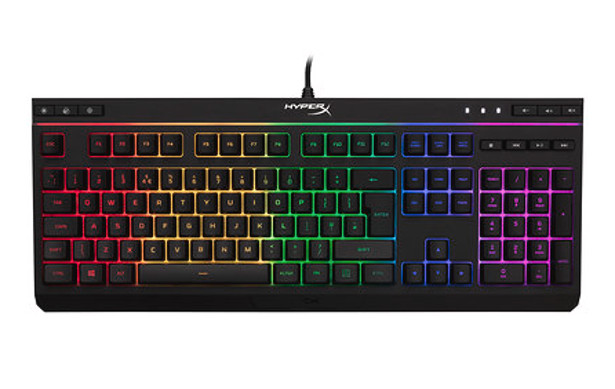 Currently in Argos, the HyperX Cloud Stinger (PS4 licensed) and CloudX Stinger (Xbox licensed), are on sale from £49.99 to £28.99!
There are also some great deals in Game that are available now –
Fury S Pro Gaming mouse pad in the small and medium editions, both offering savings of 25%
HyperX Cloud Stinger, from £49.99 to £32.99
The new Pulsefire Core Gaming mouse from £29.99 to £22.99
Alloy Core RGB Gaming keyboard from £49.99 to £32.99
YOTEL ANNOUNCES YEAR LONG BLACK FRIDAY DEAL
First global Black Friday deal from YOTEL offers 40% off hotel stays booked during the sales
London, UK, November 25, 2019– Technology-led hotel brand YOTEL announces its first global Black Fridaydeal offering 40% off hotel stays between 22nd November 2019 and 31st December 2020*.
The promotion, which runs from 22nd November 2019 until 1st December 2019, will give consumers the chance to stay at a YOTEL at a saving of 40%, when they book and pay for their stay during the promotion period.
Hubert Viriot, CEO of YOTEL comments: "The desire for deals shows no sign of relenting and through our first global Black Friday deal we are responding to the consumer appetite for ongoing good value.
"YOTEL takes the essential elements of luxury hotels into smaller, smart spaces to deliver extraordinary value, and our 40% promotion builds on this ethos. We're giving consumers the chance to enjoy their Black Friday deal and experience YOTEL's community-led, cutting edge design any time in the next 12 months, from Black Friday until December 2020."
To make a booking visit: www.yotel.com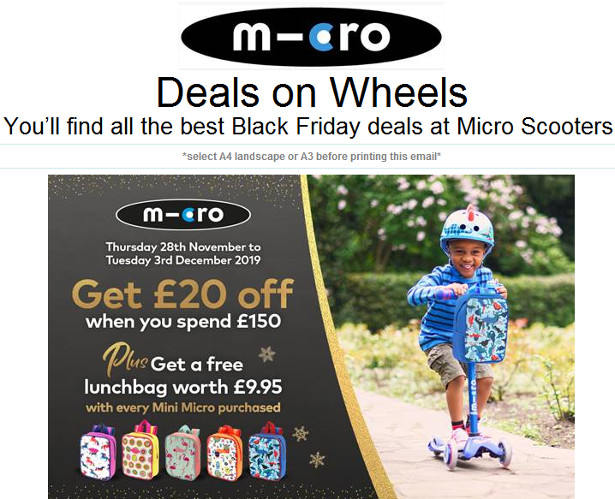 Lightweight Balance Bike, Sapphire Blue, WAS £59.95 NOW £39.95
Micro MX Trixx Scooter, WAS £124.95 NOW £89.95
Micro Silver Flex Classic, WAS £149.95 NOW £109.95
Micro Speed Black, WAS £139.95 NOW £99.95
Ruby Red Micro Trike XL, WAS £89.95 NOW £49.95
STOCKIST DETAILS: www.micro-scooters.co.uk