Humbled & Co curate the finest hand made products from their favourite destinations in Europe and bring them to you! Black Friday Discounts Available.
Humbled & Co Black Friday Promo will be upto 35% and will be on the Ruby Red Collection and Christmas Collection and it will run from Tuesday 26/11 until Cyber Monday 02/12.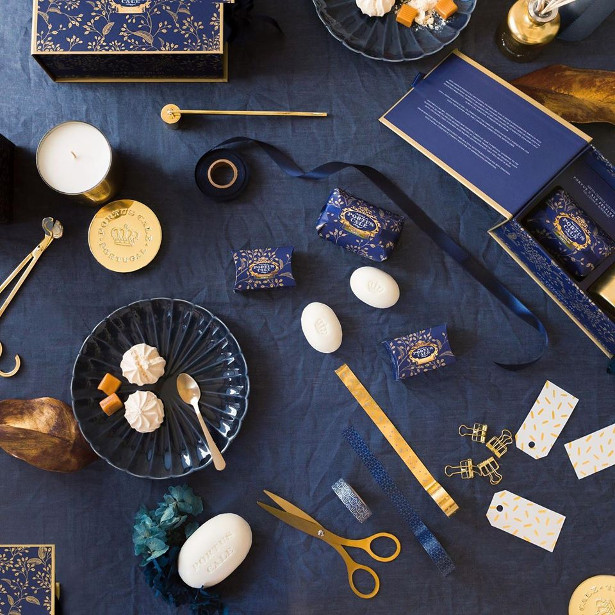 Humbled & Co have an extensive range available with Black Friday discounts and here we highlight several items that are just as delightful as everything else they have heavily discounted for shoppers.
Super best seller soap-on-a-rope collection that has been flying out! And their Ruby Red Collection that is a tribute to the worldwide known Port Wine. Nevertheless, their Christmas collection has been quiet successful as well!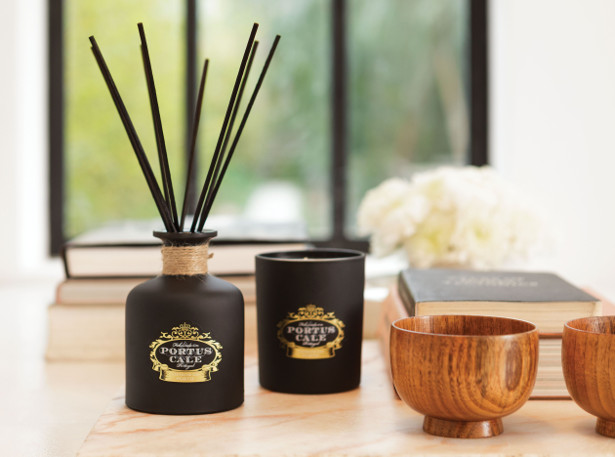 Regarding Black Friday, they will have their black collection (Ruby Red –
mentioned above) with a special feature and discount of 30% off!
Please visit them at www.humbledandco.co.uk
Have a lovely Christmas!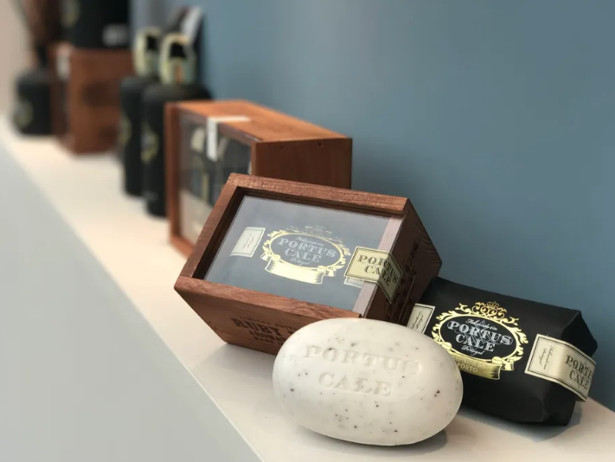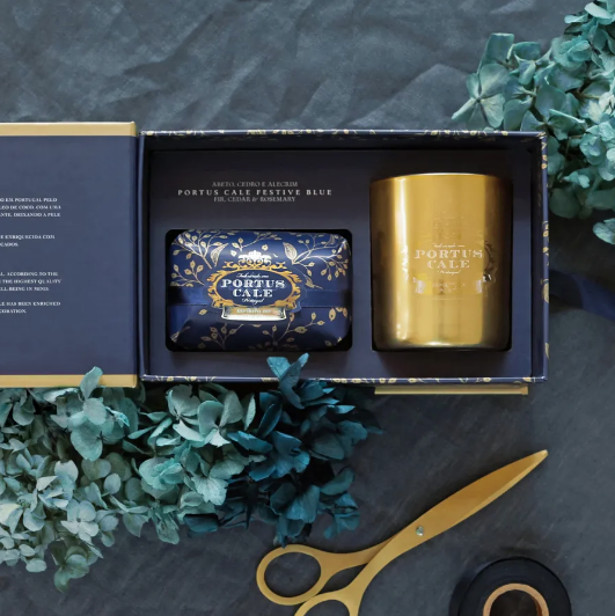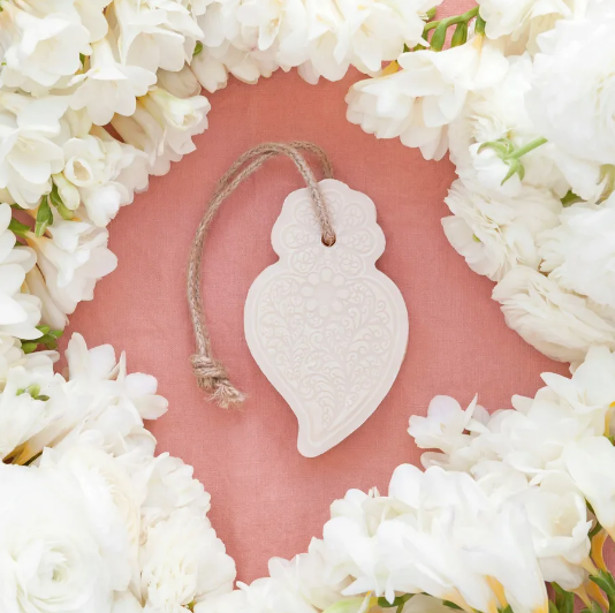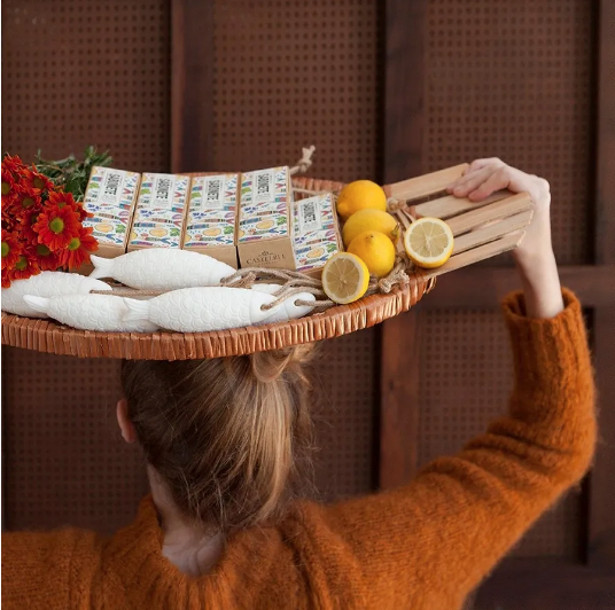 VoucherCodes' exclusive Argos rewards have been extended for 24 hours!!
This means customers can get even more for their money until midnight tomorrow with the following deals:
Argos
Free £5 Argos voucher with orders over £30 – including Black Friday offers
Free £10 Argos voucher with orders over £200 – including Black Friday offers
Exact Golf Tool
www.exactgolftool.com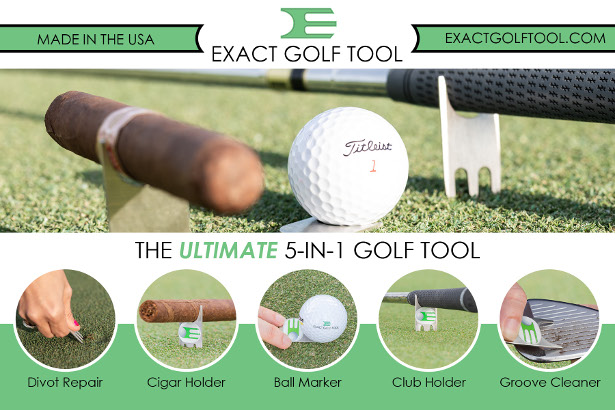 Exact Golf Tool is a perfect holiday gift for any golf lover! We are currently known for our 5-in-1 Golf Tool but we have other great products too! The reason people love our products is they have so many different uses and can be personalized!
The 5-in-1 Golf Tool fits right into your pocket and it's cigar holder, ball marker, groove cleaner, club holder and divot repair. Check out www.exactgolftool.com. They will also have holiday bundles available closer to thanksgiving with up to 40-50% off.
GET UPTO 70% OFF WITH BLACK FRIDAY DEALS FROM BETTER BATHROOMS*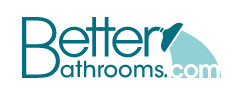 Deals live from 21 November until 23:59 2nd December
www.betterbathrooms.com/content/black-friday
Customers can get an extra 10% off discounted prices with code QUACK10 during Black Friday (21 Nov – 1 Dec) and BATH10 for Cyber Monday (2 Dec – 9 Dec)
Make the most of Black Friday this year with excellent deals from Better Bathrooms. Treat yourself to some new luxury items to enhance your bathroom, whether you're adding the finishing touches or redoing the whole bathroom, there's something for everyone at Better Bathrooms this Black Friday.
Aquarius 500mm Illuminated LED Mirror
WAS £115.97 | NOW £29.97 | SAVING 74%
Enhance your bathroom space with this stunning Aquarius illuminated mirror. The twinkling LED lights placed along either side produce a lovely ambient glow while the 24-hour clock allows you to keep an eye on the time so you won't lose track of time while getting ready. Easily operated by a discreet motion sensor switch, simply swipe your hand to switch the lights on and off.
Wall Hung Vanity Unit with Basin – 2 Drawers
WAS £368.97 | NOW £ 119.97 | SAVING 67%
Make the most out of your bathroom floor space with this stylish wall-hung vanity unit. Floating above the floor, it creates a minimalist look while allowing for extra floor space. The two drawers feature integrated handles, which gives the unit a seamless look, while still providing a huge amount of storage space. The drawers are even soft closing so they'll shut smoothly and quietly, preventing any risk of finger trapping.
Alabama 500mm Countertop Basin
WAS £ 106.97 | NOW £ 39.97 | SAVING 63%
Bringing a modern feel to your vanity unit, this basin has a seamless round design which will easily be the centrepiece of your bathroom for years to come.
Metropolitan Black & Gold Freestanding Bath
WAS £999 | NOW £379.97 | SAVING 62%
The Metropolitan bath is the perfect centrepiece for any traditional bathroom. The striking, original design features a black finish with gold panelling to add a dramatic style to your bathroom, whilst the inner white acrylic remains durable meaning that it will stand the test of time.
Granada Framed Illuminated Mirror
WAS £79.97 | NOW £ 39.97 | SAVING 50%
Enhance your bathroom space with this stunning Granada illuminated mirror. Thanks to LED lighting, the mirror features an attractive ambient glow around the edges with the metallic trim adding a further chic finishing touch. Easily operated, simply pull the cord to switch on and off.
Arctic Oak Wall Mounted Double Vanity Unit
WAS £429.97 | NOW £ 229.97 | SAVING 47%
Make the most out of your bathroom space with this wall-hung vanity basin unit. It floats above the floor, giving the illusion of more space and also makes it super easy to clean underneath and around it. The four drawers below the basin provides plenty of space to store all your bathroom essentials and boasts a modern handle-less design with LED lighting, so you'll be able to find exactly what you're looking for at night.
Prima Close Coupled Toilet and Seat
WAS £119.97 | NOW £ 69.97 | SAVING 42%
Prima WC pan toilet and cistern featuring a contemporary design with clean cut lines and gentle edges working to create a modern style. The Prima suite will complement any contemporary bath or shower.
New Haven Bath with Storage
WAS £329.97 | NOW £ 249.97 | SAVING 24%
The New Haven Storage Bath features a unique new concept. Perfect for families and smaller bathrooms, the built-in shelving allows you to hide away all of your bathroom products maintaining a sleek and sophisticated look in your bathroom. Available as left hand or right-hand fitting.
Floor Standing Vanity Unit with Basin – 2 Drawers
WAS £289.97 | NOW £ 199.97 | SAVING 24%
This Portland floor standing vanity unit is both practical and stylish. The curvaceous design is perfect for any modern family bathroom and would look great paired up with the Portland WC unit.
It features two drawers with integrated handles, providing a seamless look – each opens up to a huge amount of storage space for you to keep your toiletries, bathroom essentials and spare towels within. They're even soft closing to prevent slamming and provide a quieter closing action.
Quadrant Steam Shower Cabin with 6 Body Jets
WAS £599.97 | NOW £ 499.97 | SAVING 17%
This 900 Quadrant Steam Shower Cabin is a fantastic addition to any bathroom and includes a range of special features to make your showering experience even more relaxing. This shower comes complete with an overhead shower, handset with hose and a thermostatic valve paired with black glass back panels, a shower seat and stylish magnetic chrome profiles.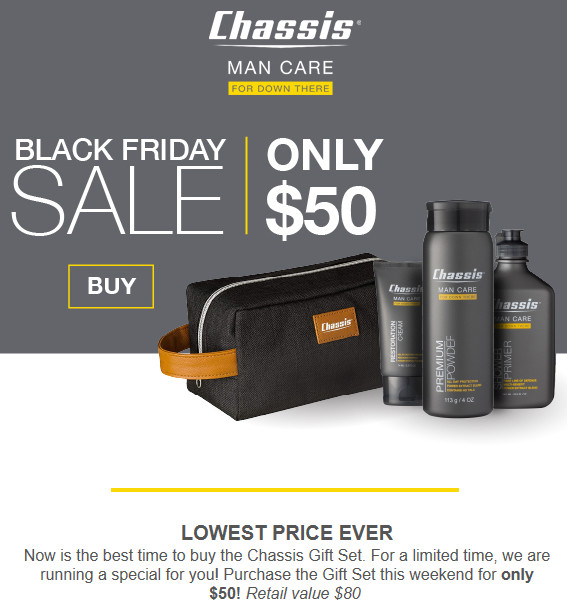 CYBER MONDAY AT INDULGE BEAUTY
SAVE UP TO 61%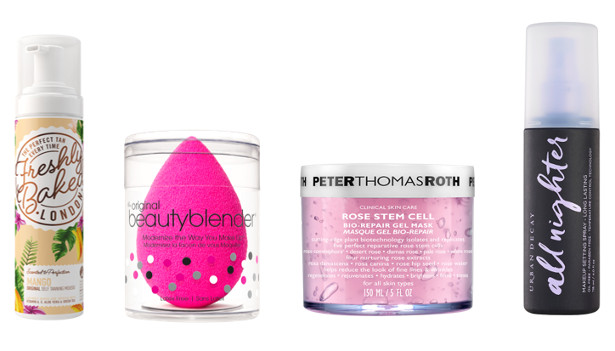 Grab the best last-minute deals on your favourite beauty buys just in time for Christmas, with up to 60% off at Indulge Beauty this Cyber Monday. The one stop destination for beauty lovers is offering huge savings across a number of beauty brands from the likes of beauty blender, Urban Decay, FOREO and more, available all day Monday 2nd December, online at www.thefragranceshop.co.uk.
With many spectacular savings to choose from, here are just a few Cyber Monday deals from ​
WAS NOW SAVE
DUCK & DRY BLOW DRY IN A BOTTLE MEGA VOLUME SPRAY
£14.00
£9.80
£4.20
FOREO LUNA MINI 2 AQUAMARIN
£77.35
£50.35
£27.00
NEON & CO – THREE LITTLE WORDS – LET'S GET TACOS TREATMENT OIL
£13.75
£6.90
£6.85
RECIPE FOR MEN SILVER CRYSTAL POMADE 80ML
£10.00
£3.90
£6.10
NUDESTIX INTENSE MATTE LIP & CHEEK RAVEN
£9.10
£4.10
£5.00
BEAUTYBLENDER? LINER.DESIGNER PINK
£15
£8.40
£6.60
50% Off Sale – Culture Carton
Use code BLACKFRIDAY19 at checkout and receive 50% off all store purchases (past boxes, watches, sunglasses, anything…) and 50% off the first month of a subscription. This is our biggest and broadest sale we've done, and we don't want you to miss out.
You can check out what's on sale at www.culturecarton.com
Lenovo V130 Core i5-8250 8GB 256GB SSD Radeon 530 2GB 15.6 inch Full Windows 10 Laptop
WAS £437.97 NOW £399.97 SAVE £38.00
HP 250 G7 Core i3-7020 8GB 256GB SSD 15.6″ Full HD Windows 10 Home Laptop
WAS 397.97 NOW £319.97 SAVE £78
Asus TUF Ryzen 5-3550H 8GB 256GB SSD 15.6 Inch 120Hz GTX 1650 4GB Windows 10 Home Gaming Laptop
WAS £1736.97 NOW £599.97 SAVE £1136.03
Lenovo SmartTab M10 32GB Alexa Enabled 10.1 Inch Tablet with Smart Speaker Dock
WAS £179.97 NOW £119.99 SAVE £59.98
electriQ 32″ HD Ready LED Android Smart TV with Freeview HD DVD
WAS £299.97 NOW £219.97 SAVE £80.00
Black Friday Stat Flash – from OneDayOnly.co.za – 100% off deals cause a stir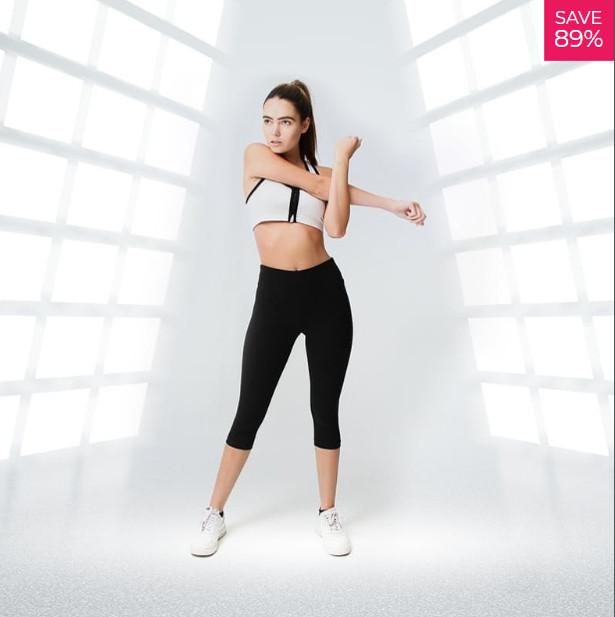 Just to further add to the frenzy that is Black Friday – we'll be sending out some real time stats from OneDayOnly.co.za in a series of flash mails over the next few days.
What: 100% off deals cause a stir again – can the Real Black Friday please stand up in SA?
Stat: The first 100% off deal was in-ear headphones. 100 units were purchased in just under 2 minutes.
Why you should care:
Black Friday has been pretty much the only thing on the news the last few days. So just to belabor the point, we thought that we would reiterate the spirit of the real Black Friday – from its humble beginnings as a North American pre-holiday sale where stuff was sold at such a discount that in some cases it was actually free (100% off). So when we consider that, according to PwC, South Africans are the second-most price sensitive society in the world, with three out of four consumers knowing the prices of goods that they regularly buy, there's a real need for retailers to go the extra mile in terms of Black Friday discounting this year.
"Us South Africans are seriously savvy when it comes to deal hunting. So much so that people are watching multiple screens to make sure they stay on top of deal announcements of the Black Friday weekend," says Matthew Leighton, spokesperson for OneDayOnly.co.za. "This morning when we announced via social that our first 100% off deal was available, an instant spike in shopper volume recorded on our site. This shows just how closely South Africans keep an eye on the 100% off deal drops via social media, and that people are increasingly hungry for real discounts. 10% off if you spend over R1 000 just won't cut it anymore in South Africa and its time we start experiencing true Black Friday deals locally (as our American friends have become accustom to!"
So what's the deal with OneDayOnly's 100% off deals?
Some 100% off deals include pricey electronics like TVs and washing machines, but you'll need to be in the right place (OneDayOnly.co.za) at the right time (check social media feeds for info on when deals are dropping);
Other 100% off deals include up to 500 units available in stock, so it pays to be alert and keep checking the site! The more you commit, the better your chances of scoring a sweet deal!
In the spirit of true Black Friday, over R1m of 100% off deals are up for grabs, until 23:59:59.
For an interview with Leighton, please contact me directly.
At Flashtuned we specialise in performance parts and tuning for late model European cars.
We will be running a Black Friday and Cyber Monday Deal with 10% off site wide. We already have low prices so this discount is substantial.
We will also have some feature product discounts of up to 35% off. These discounts will be on our mobile ECU Tuning available in Perth WA only.
Online store flashtuned.com.au
Book about weight loss journey from 350 lbs to ONEderland
Book is called Unzipped and is full of humor and rawness.
Coupon code BLACKFRIDAY is 25% off all products on the website, mainly the paperback and ebook.
Finder.com
Gabrielle Pastrorek, shopping writer for Finder.com reports that 10 of the best Black Friday deals that we anticipate are:
Up to $400 off at Purple when you buy a mattress and sleep bundle
20% off sitewide at Allswell
45% off sitewide at Mixbook
Up to 50% off sitewide at Shutterfly
Up to 60% off sitewide at Carter's
Up to 60% off select hotels when you book with Expedia
Up to 50% off select beauty buys at Sephora
Up to 50% off select styles at ADIDAS
Up to 50% off select items at Bose
Buy 2, get 1 free at GNC
Vessi
From 11/18-11/27, shoppers will receive gift cards with each purchase that can be used for additional Vessi purchases through the end of the year (including Black Friday + Cyber Monday)
Buy 1 pair of Vessis, get $20 off and receive $20 gift card
Buy 2 pairs of Vessis, get $50 off and receive $50 gift card
Buy 3 pairs of Vessis, get $80 off and receive $80 gift card
Buy 4 pairs of Vessis, get $120 off and receive $120 gift card
Starting Black Friday, going through Cyber Monday
US shoppers can buy 1 pair at $99.00 and get a second pair at $79.00
Canadian shoppers can score a pair at $108.00 and a second at $89.00
Proline Range Hoods proudly offer the highest quality and most stylized range hoods in the market. Our ProS model is available in sizes (30″, 36″, 42″, 48″, 54″, 60″) for wall and island hood installations. Currently, we are offering exclusive discounts and big holiday sales.
professional wall range hood in home
www.prolinerangehoods.com/48-pros-wall-hood-most-popular-new-model-prosw48.html/
Black Friday Deals
prolinerangehoods.com/blog/black-friday-exclusive-deals/
JIV Athletics
30% off of all athletic thongs!
JIV Athletics is a luxury athletic undergarment company for women. All our products are made in the USA, our premium fabrics are sourced from Italy + Japan, and our packaging is produced from recycled materials. We are best known for our patent pending camel toe proof athletic thong which women LOVE.
www.jivathletics.com
www.instagram.com/jiv_athletics/
BauBax, is a Washington based company that makes the best travel apparel on the market.

Early access to their Black Friday & Cyber Monday sale is now available & will continue until December 4th. The discount percentages will be between 30-40% with free worldwide shipping for orders over $150!
SNOW FOX SKIN CARE
Black Friday: 50% off storewide, free shipping, Starting Friday 29 November until midnight Sunday 30th.
Cyber Monday: Free 1 piece Arctic Breeze Rescue Mask with any order. Free shipping. All day Monday, 1 December.
VOLOOM: Black Friday: Thursday, 11/28 and Friday, 11/29
Website: Save 20% sitewide plus get a free holster with the purchase of a VOLOOM Iron or VOLOOM Iron Kit. Use code BF2019.
Amazon: Save 20%. No promo code required.
Black Friday Weekend: Saturday, 11/30 & Sunday, 12/01
Website: Save 20% sitewide. Use code BF2019.
Amazon: Save 20% sitewide. No promo code required.
Cyber Monday: Monday, 12/02
Website: $99 VOLOOM Irons or save $40.99 on VOLOOM Iron Kits. Use code CM2019.
Amazon: $99 VOLOOM Irons. No promo code required.
W!NK Black Friday & Cyber Monday: Buy One Item from Wink-Wink.com and get 50% Another Item on Nov. 29th and Dec. 2ndhttps://wink-wink.com/
Evolis Professional
Black Friday
Buy a 3 Step System and get a free activator from the system worth $65 on the site
Cyber Monday
Spend $100 and Get a Free Dry Shampoo
Stryve sliced beef biltong is just beef and spices: a great tasting snack packed with 50% more protein than beef jerky and with NO sugar and NO artificial ingredients.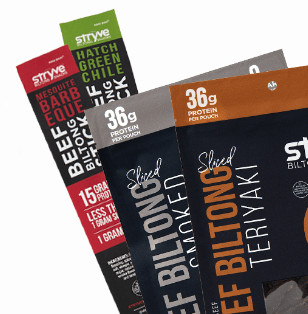 Stryve beef biltong comes in seven flavors and is the perfect on-the-go snack for anyone trying to stick to clean eating this holiday season and comes in resealable packs that make for a great stocking stuffer. All Stryve products are keto-friendly and paleo-friendly and contain no sugar, no MSG, no gluten, and no artificial preservatives. Stryve beef biltong is available on Amazon and at Stryve.com. Now through Cyber Monday, purchase any Stryve product on Amazon or Stryve.com and receive a 40% off discount. More details on stryve.com/.
Christmas is indeed coming! UK designed and built personalised gift card dispensing kiosk for Christmas cards.
Neutrogena Makeup Remover Cleansing Towelette Singles
About: These individually wrapped, pre-moistened facial cleansing wipes gently and effectively dissolve all traces of dirt, oil and makeup—even stubborn waterproof mascara! They leave skin clean and fresh-looking with no heavy residue, so there's no need to rinse. Perfect for travel, work, or the gym, the single-use disposable makeup remover facial cleansing wipes are also great to instantly refresh skin on the go.
Retailer:Costco
Black Friday/Cyber Monday Deal: $4 manufacturer's savings is valid 11/22/19 through 12/2/19. While supplies last. Limit 2 per member.
OurBus, the transportation technology company that creates inter-city bus routes all over the US believes that the best gift you can give loved ones is shared time together. That's why they're announcing Gift Cards for trips on any of their routes.


There will be $20, $50, $100 set amounts and people will have the option of customizing their own amount of $10 or more. For Black Friday/Cyber Monday, get a free gift card equal to 50% of the amount purchased. Cards can be purchased at www.ourbus.com/giftcard
Who needs another pair of socks when you can get the gift of REAL time together!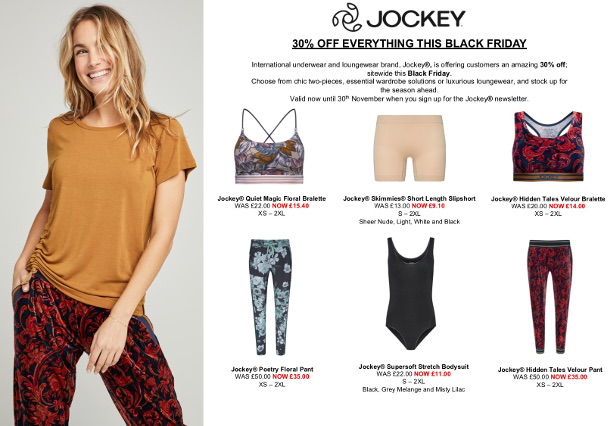 Top 3 Tips To Boost Your Sales This Black Friday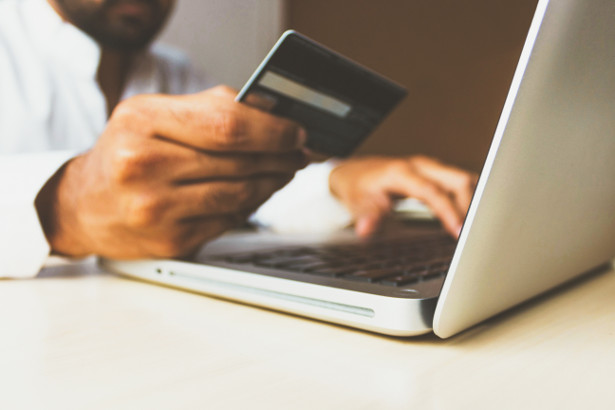 Black Friday can be exciting – for both retailers and shoppers. However, meeting customer demands and expectations can be difficult for small and medium-sized retailers, especially given that the market is dominated by giants such as Amazon.
However, growth in popularity of Black Friday has given smaller players the opportunity to up their game, with 2018 seeing an increase in sales of 332% in the retail sector, compared to an average day thanks to the big pre-Christmas discount bonanza.
With competition growing year-on-year, below are three quick and simple ways SMEs can keep ahead of the game and boost your sales this Black Friday weekend:
Promote far and wide: you need to promote them far and wide via social media and by using your customer database with email marketing. A great tool that does both is Ascend by Wix, which helps entrepreneurs manage and promote their online businesses, quickly.
Highlight your added value: Go out of your way to highlight the added benefits you'll be offering shoppers so that they will choose to shop at your eCommerce store. Let them know what sets your business apart, and keep it short and to the point. Whether you are promoting free shipping, next day delivery, a new loyalty rewards program or unbeatable service, it's key for this to be communicated on your landing page, directly and clearly.
Add complementary items: This is a great way of making your business start apart from retailers. Customers are generally used to discount deals, but you can also offer items alongside the discounted product for a little extra. If you do not have a great variety of products, just add some gift vouchers or hampers to make your deal more appealing to customers.
'Don't miss SockShop's Black Friday & Cyber Weekend Deals with items that are up to 50% off with FREE delivery.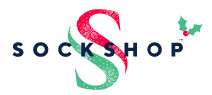 There are loads of festive, novelty and high-quality socks on for sale that are perfect for everyone in the family.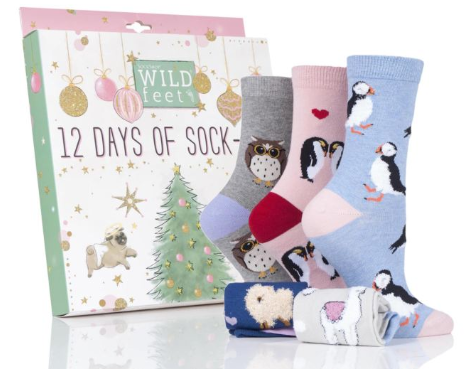 We also have a range of slipper socks and heat holders that'll keep you nice and warm during the winter months.
Check out our Black Friday deals via the link below.
www.sockshop.co.uk/shop/black-friday '
Introducing Little Sport Star
Sporty toys for a fit and healthy baby

Little Sport Star is a trusted and award-winning baby toy brand inspired to bring families together through their love of sport. With a range of toys, blankets and play mats inspired by football, tennis, basketball and golf, the Little Sport Star products provide both physical and mental stimulation to babies from a young age, and focuses on the aspirations of the parents to raise a fit and healthy baby, as well as passing on their love of sports.
The first year of a baby's life is vital for learning, development and growth. Founder of Little Sport Star, Nick Farnsworth, identified millennial parents were finding it challenging to steer their children away from screens and introduce them to physical, outdoor activities at an early age. Nick championed this with the launch of Little Sport Star in 2012 where he began developing a range of sports-inspired toys to help babies hit their early development milestones.
Little Sport Star not only offer fun and engaging toys, but also provide babies with skills such as confidence and resilience which they will hold on to later in life. One of the most stimulating activities for children is sport; through sport you develop coordination, balance and core strength, something reflected across the Little Sport Star range.
Founder of Little Sport Star, Nick Farnsworth, comments: "Sports is an international language and a way of bringing people together, from day one and onwards. And although we can't predict a little one's future tastes, it is a decent bet that sports will play a small role at some point in their life. I personally felt that baby toys were too pink, fluffy and one-dimensional."
Ideal gifts for birthdays, baby showers and sports fans, and the Little Sport Star range includes:
Baby Tennis Racket (RRP £15.00)
The baby tennis racket is perfect for cuddling with as well as stimulating the baby's senses with a rattle and squeaker incorporated in the design.
When babies start to develop a little more strength, they can start to swing it and become familiar with the motion of a tennis racket.
Baby Golf Club (RRP £15.00)
The first soft golf club for babies, the toy was inspired to help babies develop their hand-eye coordination, enjoy the swinging action of a golf club and associate with bright vibrant colours.
With the additional features of a golf ball attached to the club, a squeaker in the handle and a rattle in the ball, these enhance the overall experience where babies associate noise and colours with the movement of a golf club.
Baby Football Activity Gym and Play Mat (RRP £54.99)
The world's first football activity gym, the award-winning Baby Football Activity Gym and Play Mat has been designed to develop the baby's tummy muscles and overall movement.
Featuring a hanging football, two cuddly players, mirrors and cushioned sides to form a football pitch, babies can kick, crawl and touch the sensors around the gym, strengthening their upper body and encouraging them to sit up and explore their surroundings.
Baby Football Security Blanket (RRP £11.99)
Ideal as a gift to families who are passionate about football, the Baby Football Security Blanket is the perfect comforter for babies with its soft texture and cute character incorporated in the design. It is also a bestselling product in the US. Complimenting the security blanket is Freddy the Teddy (RRP £14.99) ideal for children under one years. Designed to include teethers to stimulate babies, the toy also makes a cheer when pressed, associating sounds with sports.
A father of two young children himself, Nick says: "We make it really simple for parents to give their baby the best start in life. Our toys need no explanation; when babies receive our toys, they will probably start cuddling the toy but as they grow older, they will start to interact with them by kicking the ball or swinging the racket. Parents love the idea of seeing their newborn already sharing their love of sport and have already planted the idea that sports is fun."
BAG A BARGAIN THIS BLACK FRIDAY WITH GIFTS FOR ALL THE FAMILY
www.theworks.co.uk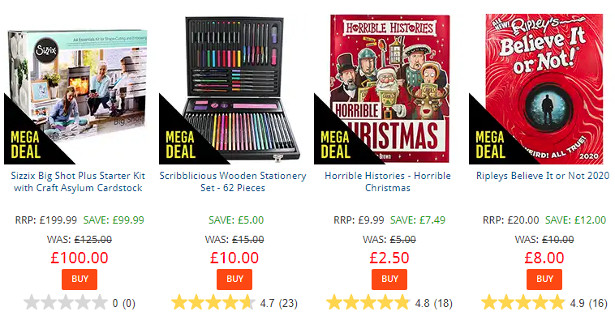 If you're wanting to spoil all your family and friends this season, Black Friday is the perfect time to bag boundless bargains, and thanks to The Works, there are plenty of budget-friendly presents so you can give even more this Christmas.
Black Friday Mega Deals:
(available from Thursday 21st November to Sunday 1st December)
Ahead of the big nationwide event, the UK's favourite family-friendly retailer, has officially launched its Mega Deals offer, which is now live both in-store and online.
Available from now, until Sunday 1st December, and with nearly 80 products across its vast product portfolio being generously discounted, you can grab gifts suitable for all the family. Keep an eye out for our top picks, which includes the Scribblicious Wooden Stationery Set, a must-have pressie for budding artists (was £15, now £10) and the Ripley's Believe It Or Not 2020 annual (was £10, now £8) for those who love to read a book over the festive break. And any organisational enthusiasts will love the 3 Tier Craft Trolley, available in cream or pink, to tidy away crafts, makeup and household items alike (was £40, now £25)!
And don't forget the little one's – they'll love opening the Power Tool Workshop with Action Power Tools on the big day (was £50, now £35), and you'll not hear a peep from them again during the Christmas holidays thanks to this Magical Unicorn Wooden Storage Unit (was £40, now £25)!
Black Friday Exclusive Deals:
(available from Thursday 28th November to Monday 2nd December)
If that's not enough, when Black Friday officially arrives, so will even more deals! The Works will be updating its 2 for £10 deal to 3 for £12, so you can select even more gifts for less ahead of the most wonderful, and expensive, time of the year.
Launching on Thursday 28th November, until Monday 2nd December, both in-store and online, all the gifts that currently feature in the 2 for £10 deal will be included in the new offer, which includes the latest games, crafts and stationery, perfect for stocking fillers or standalone gifts alike. Our top products include the 15 Piece Glitter Stationery Set, a welcomed gift for creative kids, the Hot Stone Massage Kit to treat a family member to some well-deserved R&R, or the Head 2 Head Board Game, for some family-friendly Christmas fun. For the full range of gifts available in the 3 for £12 offer visit here.
So, get your family's Christmas lists ready, and make sure to check out all the top discounted products at The Works this Black Friday.
'BRICK' FRIDAY OFFERS FOR THE LEGOLAND® WINDSOR RESORT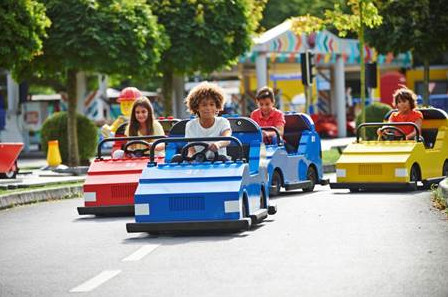 LEGOLAND unveils Black Friday deals including:
· Savings on visits to LEGOLAND® at Christmas
· Kids Go FREE on hotel stays in 2020
· Plus discounts on VIP packages in 2020
The LEGOLAND® Windsor Resort has revealed its awesome deals for its Brick Friday and Cyber Monday weekend (29 November – 2 December2019). Offers include discounts on tickets to the Resort's upcoming LEGOLAND at Christmas event, 2020 overnight stays and two awesome VIP packages.
LEGOLAND at Christmas Offer
This Christmas, the LEGOLAND® Windsor Resort will be bursting with festive fun for LEGOLAND® at Christmas and families now have the chance to snap up tickets for less.
For an experience that can't be missed, guests can bag tickets to visit Father Christmas for just £25 per person on Friday 6, 13 & 20 December 2019. With tickets to visit Father Christmas and enjoy a host of rides and attractions usually £36 per person, that's a saving of £11. Families who book a visit can venture to the Christmas Kingdom, bursting with festive magic and twinkling lights. Here they'll be met by one of Father Christmas' cheery elves, who will guide them through the weaving Christmas tree forest, to meet Father Christmas in his very own log cabin and, once he's checked his list twice, give them a special LEGO® gift.
Guests looking for festive fun without paying a visit to Father Christmas can also bag a bargain by picking up Theme Park Only tickets for just £15 (usually £25) for a day out on 30 November and 1, 6, 7, 8, 13, 14, 15, 20-24 December 2019 and between 27 December – 6 January when Father Christmas has gone home to the North Pole! Families can jump aboard the Brickmas Express or take a winter stroll to Miniland, where little ones can look out for a miniature LEGO Father Christmas and his reindeer, delivering mini LEGO presents to the Minilanders. Plus there's a host of indoor and outdoor rides*, attractions and Christmas LEGO building workshops to enjoy, including the chance to write a letter to the big man himself and build a LEGO train with Mrs Christmas in her toyshop.
Guests can find out more and book online at www.legoland.co.uk/blackfriday
Kids Go Free Offer
Families looking to book an awesome overnight stay at the LEGOLAND Windsor Resort between 13 March and 1 November 2020 can save with the Black Friday Kids Go FREE offer.
Guests can choose to sleepover in one of two LEGO themed hotels, located right on the edge of the theme park – the unique LEGOLAND Windsor Resort Hotel or the majestic LEGOLAND Castle Hotel. There's something for everyone with LEGO Friends, Pirates, Adventure, LEGO NINJAGO, Kingdom, Knights or Wizard themed rooms to pick from.
Guests can also choose to stay at a nearby, three and four star partner Hotel. All Hotels meet the LEGOLAND Family Friendly Standards with a range of activities and dining options for kids and adults alike.
Prices are based on two adults and two children sharing a room and start from just £32 per person when staying at a nearby partner hotel, or from £69 per person for a stay at the LEGOLAND Hotel. Families can enjoy their overnight stay, second Day FREE Theme Park entry, breakfast, plus Kids Eat FREE*** at a selection of partner hotels. Guests can find out more and book the offer until midnight Monday 2 December 2019 at
Guests can find out more and book online at www.legolandholidays.co.uk/blackfriday
Shark Feeding Experience Offer
For those looking for a unique Christmas gift, guests can book an hour long shark feeding experience for less on selected dates between 13 March – 1 November 2020. Tickets to feed the sharks their tasty breakfast are just £30 per person in the sale (usually £75 per person), making a huge saving of 60% off.
Starting at 8:45am, guests are taken to LEGOLAND's popular Atlantis Submarine Voyage ride, where they meet with one of the team's Aquarists. Here families will learn how to feed the sharks and find out a host of fun fishy facts. After breakfast, they'll then get to be the very first guests to go on the Atlantis Submarine Voyage ride.
Model Maker For The Day Offer
On Saturdays between 13 March and 1 November 2020, kids can become a 'Model Maker For The Day' for just £150, usually £250 – that's a saving of 40% this Black Friday and Cyber Monday weekend. This truly unique experience gives guests the chance to shadow a Master Builder as they carry out checks on LEGO models, work on exciting new projects and bring LEGOLAND to life!
Starting the day, the junior Model Maker will be given their very own LEGOLAND uniform to wear (and keep!) to make sure everyone knows they're part of the team. After a buffet breakfast, they'll head into the park before it opens to check the LEGO models in LEGO NINJAGO™ World then be the first rider of the day on a ride of their choice.
The Master Builder will help mini Model Maker's construct their very own LEGO figure of themselves to take home. The building doesn't stop there, they'll be shown how to build their own themed model and get a sneak peek at some of the techniques used to design the LEGOLAND models from around the world. A buffet lunch waits before being free to enjoy the Resort's rides and attractions, once collected by their grown ups.
Guests can find out more and book online at www.legoland.co.uk/blackfriday
Deal hunters should visit www.legoland.co.uk/blackfriday and www.legolandholidays.co.uk/blackfriday this Brick Friday weekend to take advantage of all the awesome offers and find full terms and conditions.
FACTBOX
· Offers will be available to purchase online at www.legoland.co.uk/blackfriday from Black Friday, 29 November 2019 until midnight on Cyber Monday, 2 December 2019 only.
· LEGOLAND at Christmas Terms and Conditions
Day Tickets with Father Christmas Visit
o Father Christmas Tickets available on Friday 6, 13 & 20 December 2019
o Online pre-book only: tickets £36 per person
o Pre-booked children under the age of 2 get free entry, with the option to purchase a gift for £5 for Father Christmas meet and greet
o Each guest must have a ticket per person to gain entry into the Christmas Kingdom and visit Father Christmas. Guests under 12 must be accompanied by an adult in the Christmas Kingdom
o Tickets include Father Christmas visit, all themed activities, free gift, and rides and attractions
o Cannot be used in conjunction with any other offer or discount
o Tickets can only be purchased online
o Father Christmas time slots subject to availability
Theme Park Only Tickets
o Theme park only tickets are available to purchase during the LEGOLAND Christmas Event select dates from 30 November 2019 – 6 January 2020
o Online pre-book only: tickets £25 per person
o LEGOLAND at Christmas theme park only tickets DO NOT permit entry to the Christmas Kingdom. For access to the Christmas Kingdom please purchase a premium LEGOLAND at Christmas ticket
o Pre-booked children under the age of 2 get free entry
o Tickets include all themed activities, rides and attractions
o Cannot be used in conjunction with any other offer or discount
o Tickets can only be purchased online
· Kids Go Free Terms and Conditions
o Kids Go FREE entitles one child (up to and including 15 years old) free entry to LEGOLAND® Windsor Resort plus free breakfast when accompanied by a full paying adult staying at the LEGOLAND® Resort Hotel or LEGOLAND® Castle Hotel between 13th March – 1st November or a partner hotel between 13th March – 1st November.
o Breakfast is included with all packages unless stated otherwise at the time of booking.
o Partner hotel lead price of £32 per person/£127 per family is based on 2 adults and 2 children staying in a standard room at the Days Inn Fleet on selected Fridays and Sundays including breakfast. Correct at the time of writing, subject to change and availability.
o Resort Hotel lead price of £69 per person/£276 per family based on 2 adults and 2 children staying in a standard room at the LEGOLAND® Resort Hotel on selected dates throughout the offer. Correct at the time of writing, subject to change and availability.
o ***Kids Eat FREE (one child per paying adult) is available at selected nearby hotels where age restrictions and additional terms and conditions apply, further details can be found in the hotel more information section on the availability page once you complete your search.
o When you stay at the LEGOLAND® Resort Hotel, you can enjoy Ride Priority Hour between 10am – 11am on all rides* every day of your stay when the Theme Park is open. On check-in you'll receive a ride priority wristband. Please use the Q-Bot entrance for the rides during this hour and show your wristband to the operator.
o *Subject to availability.
· Shark Feeding Experience
o Sharking feeding experience available on selected dates from 13 March – 1 November 2020
o Online pre-book only: tickets £30 per person
o Approximately 45-minute session with our aquarists
o Parking in our hotel car park for the duration of the experience
o First Ride of the day subject to ride availability
o Please note that all experiences are designed for children 3+ years old and any children under 16 must be accompanied by a full paying adult. Park entrance is not included
o Guests will also get their hands on a brand new exclusive shiny pop badge!
· Model Maker for the Day Experience
o Model maker for the day experience available on Saturdays from 13 March – 1 November 2020
o Online pre-book only: tickets £150 per person
o Experience is strictly for guests ages 7-15; guests outside this age will not be permitted to take part for the health & safety of themselves, staff and other guests.
o Experience is non-refundable; one date change is permitted subject to availability.
o Payment must be made in full at point of booking and will confirm your visit.
o Hotel facilities are not available for use to non-residents, this includes the car park with the exception of drop off/pick up from the experience.
o A parent/guardian must remain available throughout the duration of the experience. Such person may be required to collect a participant early for any reason provided by LEGOLAND Windsor Resort (LLWR).
o Should a participant need to be collected early from the experience there will be no partial refund issued.
o If a booking is made for a participant not meeting the T&C's there will be no refund available unless this is highlighted to the VIP team with more than 30 days' notice.
o We reserve the right to change or alter the contents of the course at any time due to weather, operational factors or any other reason.
o We require a minimum of two participants on each course, should this number not be met we will contact those affected to rebook.
o With the exception of our additional needs sessions, adults are not permitted to accompany children onto the experience. Should guardians/adults be in the park they must not loiter or follow the experience in any manner.
o There is strictly no photography allowed by either the participants or from anybody watching.
o Guests must be able to walk unaided to take part in this experience.
o Any guests wishing to enter the park must have a valid form of admission. For the avoidance of doubt any participant of the experience has a one day admission ticket for the date of their experience only.
o Dietary and medical requirements must be declared on the pre arrival information sheet. LLWR is not liable for any inaccuracies listed on this form.
o Guests who arrive later than 30 minutes to the experience may not be able to take part – this will be considered on a case by case basis by the VIP team and every effort will be made to accommodate the participant.
o Pick-up time from the experience is clearly detailed on your welcome email – any guests who collect their participant more than 30 minutes after this time will incur a £10 fee; for every subsequent 10 minutes a further £10 fee will apply.
o Should the experience need to be cancelled for any reason we will arrange an alternate date for the experience to take place.
o Standard Park T&C's also apply.
Motif Photos' Black Friday and Cyber Monday!
www.motifphotos.com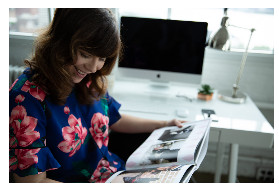 Motif Photos' personalised photo printing products make fantastic Christmas presents for that special person, whether it's parents, partner or best friend.
This year, Motif is offering:
– 25% off all photo books
– free standard shipping
– code available to redeem from November 27th to December 4th
The Black Friday code for readers is: HolidayGlow
With so many fantastic Black Friday deals out there, Motif stands out from the crowd by providing a completely customisable and personal experience – just in time for Christmas! The free-to-download app on iOS and MacOS helps users create beautiful photo books, calendars and cards using all the wonderful moments and memories that they have captured in photos across the year.
As well as being an easily accessible piece of tech, the photo products are also affordable, with photo books starting from £6.99 and calendars from £15.99.
Up to £250 off adventures for solo travellers
Flash Pack announces first-ever Black Friday sale
www.flashpack.com/black-friday-travel-offers/
-13 days exploring the best of Morocco for £1,949-
-Island hopping in the Philippines for £2,949-
-Experience North India for £2,049-
-Taste the best of Venice for £799-
Monday 25th November, 2019: Flash Pack, which specialises in high-end group adventures for solo travellers in their 30s and 40s, has announced its first-ever Black Friday sale live from today – giving solo travellers the chance to secure up to £250 off select adventures departing in January and February, and up to £200 off all other adventures departing in 2020*.
Whether it's hiking the colourful heights of Peru's Rainbow Mountain, whizzing off on a Northern Lights husky safari or glamping beneath the starlit skies of Patagonia, Flash Pack combines authentic experiences, adrenaline-fuelled adventure and high-end boutique accommodation.
With more than 75 itineraries across 50 countries and spanning six continents, adventures range from two nights to 13 nights. Deals will run from today until 2nd December and prices include all accommodation, experiences, a local guide, local transport, airport transfer and most meals.
Solo travellers looking to tick off their bucket list should visit Flash Pack's Black Friday offers and the discount will be applied automatically at checkout.
Flash Pack's best deals include:
Morocco
Fri 17 Jan – Wed 29 Jan (13 Days)
Price: £1,949
Glamp in the Sahara with a sunset camel ride, uncover the blue beauty of Chefchaouen and embrace the flavours of Marrakech on a backstreet food safari
Philippines
Sat 18 Jan – Thu 30 Jan (13 Days)
Price: £2,949
Camp on a secret beach in the Northern Palawan, paddle-board Loboc River and explore the Chocolate Hills by quad bike
Venice
Fri 4 Sep – Sun 6 Sep (3 Days)
Price: £799
Pay homage to Prosecco on a private vineyard safari, sample delicious wines amid the rolling hills and uncover Venice's secret foodie haunts
North India
Fri 28 Feb – Sun 8 Mar (10 Days)
Price: £2,049
Encounter India's wild tigers in their natural habitat, visit the Taj Mahal at dawn and experience the Rajasthani countryside by train
Costa Rica
Thu 6 Feb – Sun 16 Feb (11 Days)
Price: £2,549
Kayak a wildlife wonderland in Tortuguero National Park, hike across a lava field below Arenal volcano and tube down rapids on Rio Celeste
MENKIND ANNOUNCES BLACK FRIDAY PRODUCT DEALS AND 10% DISCOUNT CODE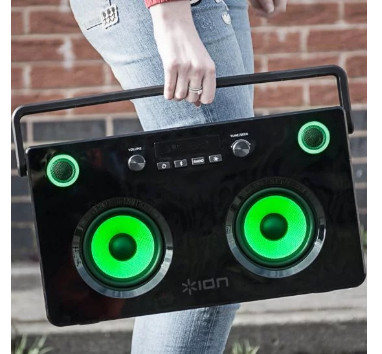 The Spectraboom retro boombox is reduced by £50 (was £149, now £99)
Menkind has announced its Black Friday and Cyber Monday promotions, in which customers can save up to 50% on some of the hottest gadgets and gifts this Christmas. Menkind is also offering 10% off all full-priced gifts by using code BLACK10.
The Black Friday deals and discount code will run for over a week, having started at midnight on Thursday 21st November until Sunday 1st December.
Some of the hottest deals include:
Police PLA.95046AEU/03 A Blue Dial Watch (save £80) – RRP: £215, Black Friday price: £135
Roam Noise Cancelling Headphones (save £40) – RRP: £99, Black Friday price: £59
Anki Vector Robot (save £40) – RRP: £149, Black Friday price: £99
RED5 Hoverboard (save £30) – RRP: £199, Black Friday price: £169
Spectraboom Retro Boombox (online only, save £50) – RRP: £149, Black Friday price: £99
X-Rocker Vision 2.1 Wireless Pedestal Gaming Chair – (online only, save £30) – RRP: £199, Black Friday price: £169
Customers should head to the Black Friday landing page to view the items included in the promotion: www.menkind.co.uk/black-friday-deals.
For Cyber Monday, Menkind is offering an online exclusive of 10% off all products for the duration of the day using code CYBER10.
Some Black Friday deals are available both in-store and online, whereas others are exclusively available online.
RAINSTORM TOYS
See the World Through Other's Eyes RRP £14.99 Stockist: Smyths Toys These awesome glasses have 22 interchangeable lenses to allow children to see the world in the way different animals and creatures do. So they can see like a dog, a fly and even a T-Rex. Great fun and educational too.
My Very Own Moon RRP £19.99 Smyths Toys and John Lewis – Its of course the 50th anniversary of the Moon Landing and this cool moon acts as an amazing night light as well as teaching kids about the different phases of the moon using a remote control.
EUGY Llama RRP £7.49 Smyths Toys – Llamas are having a moment and the cool stocking filler EUGY is a range of eco-friendly models that children can build and collect. Totally sustainable a great choice for people wanting to choose a more environmentally gift. There are 12 to collect.
You can see full range of toys from Brainstorm at www.brainstormltd.co.uk
HEXBUG
Squishmallows £6.99 each from Smyths, Argos, Clintons and all good stores The collectable craze of 2019, the squishiest plush toy suitable from 3 and up. They have to be squeezed to be believed. Choose from different characters each with their own personality and download adoption certificates at www.squishmallows.co.uk Choose from Cookie the Flamingo, Prince the Pug, Gary the Giraffe and more.
Box Sumo Ring £10.99 – All good toy stores. The collectable based on the ever popular HEXBUG nano and featuring its own YouTube Channel – collect all 60 skins and do battle in the Box Sumo ring.
HEXBUG Ring Racer £25 www.hexbug.com and all good toy stores. This self-stabilizing remote controlled robot runs mesmerizingly on dual spinning rings. Watch it spin, tumble, and flip over a full 360 degrees!
HEXBUG RC Mouse Cat Toy RRP £14.99 www.hexbug.com – fun for felines and their owners as they control the mouse and watch their cat have hours of fun chasing it around. Auto stop when caught.
ELF FOR CHRISTMAS
The Christmas Muddle – Personalised book for up to 5 children £19.99 www.elfforchristmas.co.uk – This gorgeous book tells the story of the Christmas Muddle and unlike other personalised books it can be personalised for up to five children.
Little Girl Elf and Bed Set – £14.99 – www.elfforchristmas.co.uk – gorgeous addition to your Elf Family, a cute elf and bed with blanket to tuck in every night in the run up to and during Christmas
www.elfforchristmas.co.uk/collections/christmas-elf-products/products/little-girl-elf-and-bed-set NB just waiting for better images on this.
PRETEND TO BEE
The fluffy Llama Zip Top will not only be a perfect gift for llama fans, the soft, cosy zip top allows them to make like their favourite animal with a hooded head and a tail. RRP £15.95. www.pretendtobee.co.uk
AEROMAX
Space Helmet with sounds RRP £34.99 Amazon – cool astronaut's helmet with countdown sounds at the press of a button. As its the year of the 50th Anniversary of the Moon landing space presents are really popular for 2019.
Bright Eyes Hats www.brighteyeshats.co.uk
The hat that thinks its a torch! Cute collection of animal themed hats that help children to see in the dark as well as be seen. Priced at £17.95 each, they are great for Winter and a cool gift kids won't complain about wearing!
brighteyeshats.com/product/amanda-the-panda/
Amazon have a great deal on the Alexa product at £22, down from £49.99. TopCashback.co.uk offer at least 3% cashback with Amazon on Echo & Alexa devices, PLUS new members of the site can receive a bonus of £15 when signing up via the Black Friday bonus link www.topcashback.co.uk/bfbonus-19-tcb.
With the cashback + the bonus, that's £15.66 cashback in total! Making the smart speaker JUST £6.34! Not to mention that Amazon offers free delivery on Echo devices too.
You must be a new member of TopCashback, signing up via the link above, search for Amazon on site and then click the "Echo & Alexa Devices" category, head over and purchase the Echo Dot (3rd Gen). The £15.66 cashback should track and be seen in their TopCashback account within 7 days.
Using the same savings hack would also bring the all-new full-size Amazon Echo 3rd Gen down to £43.19, from £89.99 – a huge £46.80 saving! The opportunities to save go far and wide.
Brand: Goldfaden MD
Offer: Lookfantastic= 25% off// Feelunique = 20% off // Cult Beauty = 20% off. All start midnight November 28th and run through to midnight on Monday December 2nd.
Brand: Moroccanoil
Site: www.lookfantastic.com/brands/moroccanoil/view-all.list
Offer: Gift With Purchase on Lookfantastic of a Moroccanoil Treatment 25ml free with Moroccanoil spend of 45
Brand: Perricone MD
Site:www.perriconemd.co.uk/black-friday-cyber-monday.html (link will be updated closer to the go live date)
Offer: Up to 70% off from 24th Nov-7th Dec.
Brand: e.l.f. Cosmetics
Site: www.elfcosmetics.co.uk/
Offer: 50% off sitewide (excluding new) from 28th Nov – 2nd December.
Brand: Super Facialist
Site:www.feelunique.com/brands/super-facialist?q=SUPERFACIALIST
Offer: Save 1/3 on Feelunique (25th Nov- 2nd Dec) and on their own website they'll be doing 40% off everything (29th Nov-2nd Dec): superfacialist.co.uk/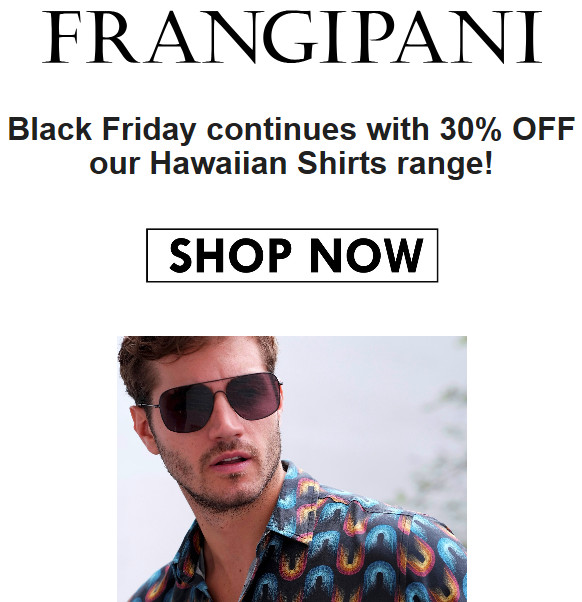 Dash cam provider VIOFO.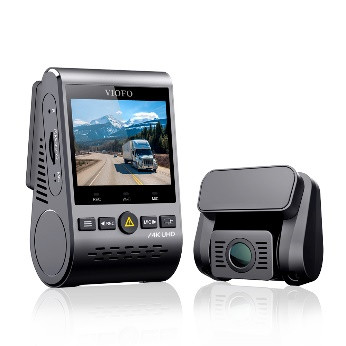 VIOFO A129 Pro Duo 4K Dash Cam – Available for £229.99 (Now £183.99 for Black Friday – Cyber Monday – £46 off) from Amazon
The flagship VIOFO model, the A129 Pro Duo 4K dash cam provides high quality ultra HD 4K for front camera recordings as well as the ability to connect to a rear camera to achieve dual-channel recording. Using a SONY EXMOR CMOS sensor in the front camera and a Sony Starvis sensor in the rear, the A129 Pro Duo provides clearer night vision so clips will be quality in any light conditions. The dual-band Wi-Fi makes it easier for users to download footage from the camera at a faster and more stable transfer speed. Also using features such as advanced parking mode (with three options) and a GPS logger that will track the journey and show speed, route and time data on playback, evidence will be clear and useful in the event of an insurance claim.
VIOFO A129 Duo dash cam – £139.99 (Now £99.99 for Black Friday – Cyber Monday – £ 40 off) from Amazon
The VIOFO A129 Duo has a front main camera as well as a rear camera to capture footage both at the front and back of the vehicle. In addition, the device features GPS Logger and Parking mode and Dual-band Wi-Fi for complete peace of mind. As the name suggests, it has a front main camera as well as a rear camera to capture footage both at the front and back of the vehicle. The front camera fits snuggly to the windscreen without getting in the way and includes a two inch screen to allow users to playback video and audio files or toggle camera settings instantly without having to use the app. The GPS module on A129 Duo includes information about where the driver has been and how fast they were going, timestamping the speed and location for any given time. The GPS module also keeps the camera's clock synchronised to GPS satellites.
VIOFO A119 V3 Quad HD Dash Cam – Available for £99.99 (Now £79.99 for Black Friday – Cyber Monday – £20 off) from Amazon
The VIOFO A119 V3 dash camera offers excellent value for money with advanced 5MP IMX355 Sony Starvis sensor and F1.6 7G lens at 30fps and with WDR, recording at 2K Quad HD+1600P video resolution for stunning quality images. With superb clarity, it is easy to read license plates and capture incidents. Also featuring a 140-degree angle, the A119 V3 gives a wide view of the road to cover all angles and the 2-inch screen allows users to playback video and audio files. Packed full of features including a GPS module for real-time speed, time and GPS route for playback, parking mode function, auto event detection and time lapse, it is the ideal in-car partner.
Cartridge People will have two incredible deals available, which will be found on our Black Friday page at the prices quoted below. More information on these deals can be found below.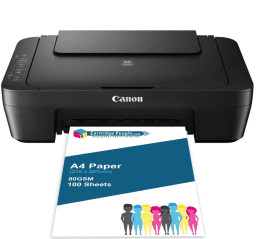 Colour Inkjet Printer
Product: Canon Pixma MG2550S Multifunction Printer Plus Paper
Best Bits:
Small, compact all-in-one machine
Excellent text and photo printing
Can accept XL ink cartridges
Good print speeds
1 x A4 White Paper 80gsm 100 sheets Included
Deal Price:£19.99
**RRP:£43.79
Duration of Offer: Black Friday Only(Begins Midnight)
Direct Product URL: www.cartridgepeople.com/Printers-for-sale/Canon-Pixma-MG2550S-Multifunction-Printer-Paper-Special-Deal-18928.html
Mono Laser Printer
Product: Brother HL-1110 Mono Laser Printer Plus Toner
Best Bits:
Compact design
Anti-jam technology
Single function device
50-sheet paper capacity
Deal Price: £49.99
**RRP: £104.40
Duration of Offer: Black Friday Only(Begins Midnight)
Direct Product URL: www.cartridgepeople.com/Printers-for-sale/Brother-HL-1110-Mono-Laser-Printer-Cartridge-People-TN-1050-Black-Toner-Special-Deal-18929.html
Microsoft Store is offering exciting Black Friday discounts to help you get ahead of the Christmas rush, available at the flagship Microsoft Store on Oxford Circus or online at Microsoft.com. Whether you're looking to upgrade your device, or shopping for a gadget lover or style seeker in your life, you can get your hands-on big discounts starting today.

Surface Pro 7 plus Type Cover bundle, save up to £375: Stand out from the ordinary with the Surface Pro 7 – your endlessly adaptable partner now with faster processing and more connections – plus all-day battery life
Surface Book 2 plus Arc Mouse bundle, save up to £680: Best described as giving a "powerhouse performance" the Surface Book 2 offers adaptability and increased battery life, allowing creative minds to work and play on-the-go. Only Surface Book 2 gives you the power of laptop, the versatility of a tablet and the freedom of a portable studio all in one. This deal is only available at the flagship Microsoft Store on Oxford Circus
Surface Laptop 3, save 10%: Best described as the perfect everyday laptop. This sleek and lightweight laptop is available in two sizes, 13" and 15" and is twice as fast as previous generations with a choice of two elegant keyboard finishes
30% off Surface Headphones: Ideal for those who want to escape the hustle and bustle of life – these premium designed headphones are perfect for on the go or avoiding distractions in the workplace
Save up to £140 on Xbox One X consoles: Described as one of the world's most powerful consoles, experience immersive true 4k gaming with beautifully designed graphics on this sleek and distinctive console.
Deals are available in the flagship Microsoft Store on Oxford Circus or online at microsoft.com, specific availability is listed below.
SURFACE PRO 7
COST: From £699 between 22nd November to 1st December
AVAILABILITY: Flagship Microsoft Store on Oxford Circus and online at Microsoft.com
FEATURES:
Ultra-light weight 2-in-1 that offers laptop-to-tablet versatility
Quad-core, 10th Generation Intel® Core™ processor
Up to 10.5 hours of battery life
High resolution 12.3" PixelSense™ Display
SURFACE BOOK 2
COST: From £1,599 between 22nd November to 1st December
AVAILABILITY: Only available at the flagship Microsoft Store on Oxford Circus
FEATURES:
Up to 17 hours of battery life
Available in 13.5" or 15" display
Vibrant PixelSense™ touchscreen display
Multiple modes including tablet, laptop and reverse laptop allowing you to create however you want
Intel Core i5, Intel Core 8th Gen and/or Intel Core i7 processor available across the range of Surface Book 2 devices allowing you to do more
SURFACE LAPTOP 3
COST: From £899 from 25th November to 8th December
AVAILABILITY: Flagship Microsoft Store on Oxford Circus and online at Microsoft.com
FEATURES:
Available in 13" and 15" display
Vibrant touchscreen PixelSense™ Display
Up to 11.5 hours of battery life
Surface Laptop 3 supports fast charging
SURFACE HEADPHONES
COST: £230.99 from 25th November to 3rd December
AVAILABILITY: Flagship Microsoft Store on Oxford Circus and online at Microsoft.com
FEATURES:
Premium, balanced design with on-ear touch controls, and an optimised ear cup design
All day comfort for listening in style
Up to 15 hours battery life
XBOX ONE X CONSOLE
Microsoft Xbox One X
COST: £309 from 25th November to 16th December
AVAILABILITY: Flagship Microsoft Store on Oxford Circus and online at Microsoft.com
FEATURES:
4K Ultra HD
Enjoy brilliant graphic details with High Dynamic Range and Wide Colour Gamut
Dolby Atmos enables you to experience truly immersive audio that puts you in the centre of 3D spatial sound
XBOX WIRELESS CONTROLLER
Front of Xbox Wireless Controller – Night Ops Camo Special Edition
COST: Save up to £10 from 28th November to 2nd December
AVAILABILITY: Flagship Microsoft Store on Oxford Circus and online at Microsoft.com
FEATURES:
Available in multiple colourways and designs
Plug in any compatible headset with the 3.5mm stereo headset jack
With Bluetooth® technology, play your favourite games on Windows 10 PCs and tablets
XBOX GAME PASS ULTIMATE
COST: Get 3 months for £1, then 10.99/month. Cancel anytime
AVAILABILITY: online at Microsoft.com
FEATURES:
Includes Xbox Live Gold and unlimited access to over 100 high-quality console and PC games
Play Xbox exclusives available from launch day including Gears 5
SEVEN DAYS OF BLACK FRIDAY DEALS NOW AVAILABLE FROM TUI, FIRST CHOICE, MARELLA CRUISES, TUI RIVER CRUISES AND TUI TOURS

Seven days of deals have now gone live across TUI and First Choice holidays and Marella Cruises
From 00:01 on 25th November to 00:00 on 2nd December
New for this year – TUI River Cruises and TUI Tours included in the Black Friday deals
As of 00:01 on the 25th of November holidaymakers will be able to find their perfect break with a wide range of special deals across all TUI UK brands. This year brings even more choice to customers as additional Black Friday deals will be available on TUI's newest brands – TUI River Cruises and TUI Tours.
Live four days before Black Friday (29th November), a variety of offers on selected TUI, First Choice holidays, Marella Cruises, TUI River Cruises and TUI Tours and will be available over seven days until 2nd December.
Details of the offers have been revealed and are as below:
TUI: Spend £1000 save £100. Code name BLK100
Spend £2000, save £125. Code name BLK125
Spend £3000, save £150. Code name BLK150
Valid on 25th Nov 2019 – 31st Oct 2020 departures
Free select your seat when each person on the booking buys a bag. Code name SELECT4FREE.
Marella Cruises: Save £100 per booking on all 2020 sailings. No minimum spend required. Code name BFCRUISE100
TUI River Cruise: Save £150 per booking on all Summer 20 sailings (March – October). No minimum spend required. Code name BFRIVER150.
TUI UK and Ireland is famous for delivering tailor made experiences in over 80 destinations around the world and on its six cruise ships sailing the ocean with Marella Cruises. Customers can be sure to get hold of some fantastic value deals to exciting hotspots around the globe, whether that be to enjoy a spot of winter sun in Mexico, a brand new thrilling TUI Tour to South Africa or sail down the Rhine with TUI's new River Cruises.
This year TUI will also enter all customers (excluding TUI River Cruise customers) into a free competition where the opportunity to win the cost of their trip back is up for grabs! Entry is automatic for all customers who book a Black Friday deal online or in store.
Be the first to in the know about TUI's Black Friday offers and buy online at www.tui.co.uk and firstchoice.co.uk.
Deals will be available across all devices – mobile, app, desktop and tablet.
BLACK FRIDAY FLIGHT INSIGHTS
Skyscanner delves into Black Friday Flight Data
With Black Friday only days away, Skyscanner, the online travel booking site has delved into its extensive flight data to uncover insights into Black Friday flight deals. The Skyscanner data shows that the best deals, based on Black Friday 2018, tend to happen early evening or over breakfast¹, and it appears as though travellers are looking for immediate travel with over a third² opting for flights out of the UK within six weeks of Black Friday.
London Heathrow appeared to be where the majority of deals were found, closely followed by Manchester Airport and then London Gatwick². Whilst New York, Amsterdam and Dubai top the most sought-after destinations for Black Friday², the cities that saw the biggest savings last year were Milan and Warsaw, saving 22% off the average flight price³. However further-flung destinations such as Dhaka also saw average prices dropping 14%³.
Sam Ayles from Skyscanner comments: "Black Friday is a perfect time to grab a bargain flight regardless of whether travellers are planning on flying away for Christmas or seeking their next bucket list adventure for 2020. Our data has shown that early evening or over breakfast is when the best deals were available last Black Friday, so if you missed the morning rush for deals it is certainly worth checking back from 5pm. Whilst we can't predict deals for this coming Black Friday, there are a few hacks travellers could bear in mind to find the best bargains, such as being flexible on their date for travel, as well as being open to flying in and out of different airports. We want to be able to help travellers find the best deals, so by using our extensive data insights, and by having a team of experts on hand throughout the day to find the best deals, we have created a dedicated one-stop flight deals page detailing the best flights on offer. We will be updating the page as soon as the airlines announce their deals, and as this can happen at any time, so we strongly advise travellers to keep on checking throughout the day."
For the best flight deals this Black Friday Skyscanner – a one stop shop for flight deals – has a dedicated Black Friday page which will be updated throughout the day. Check it out here (www.skyscanner.net/news/deals/black-friday-deals)
Gradient Designs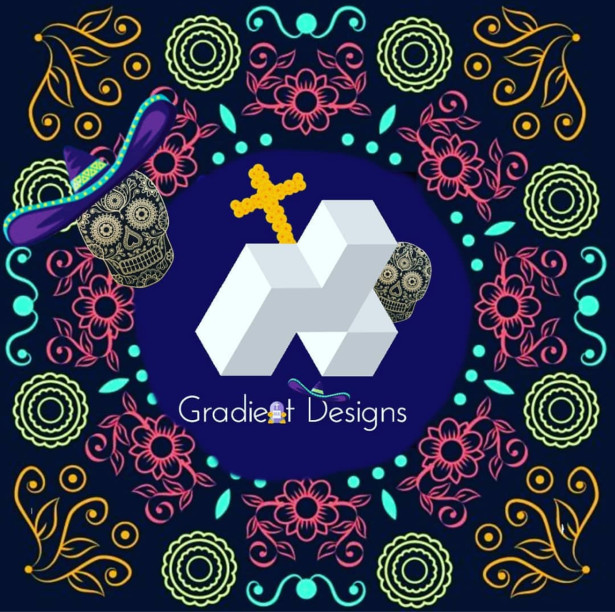 We use our skills of graphic design along with different tactics, to help all businesses increase their sales, leads and customer loyalty, with a little bit of expert marketing. Right now we are holding a 25% Black Friday sale.
gradientdesigns.wixsite.com/logodate
As the Christmas market season gets underway, this is an ideal opportunity to go car free.

Leave the car at home, avoid the traffic jams and parking charges. It really is easy to travel by train. Most markets open mid- end November and some of the biggest include Bath, Birmingham Bristol, Edinburgh, Exeter, Leeds, Manchester, Norwich, Winchester, York… all just a short walk away from a train station. Please see attached further information on how to save money on train travel and a guide on some of the easiest markets within walking distance from a station. It all adds up to a 'greener' Christmas! Go to www.nationalrail.co.uk/ to check up to date information before travelling.
Our suggested Christmas markets guide does not include every market in Britain, so for detailed info please check regional tourism organisations or Visit Britain: www.visitbritain.com/gb/en/site-search?text=christmas
Sphero is offering up to 60% off its latest gadgets this Black Friday!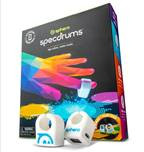 The newly released Mini Soccer is a tiny football themed app-enabled robotic ball that can be controlled with your facial expressions or use Kick Drive mode to send your robot rolling.
Launched last month, Mini Activity Kit is sure to be a hit with kids and adults alike, with everything you need to get coding including activity cards and a 28 piece construction set.
Specdrums is the perfect gadget for the music lover in your life – the app-enabled musical rings turn colour into music with a simple tap.
ZEN IMPORTS ANNOUNCES INCREDIBLE BLACK FRIDAY DEALS ACROSS A RANGE OF LEADING BRANDS

Looking to plan that adventure of a lifetime, but don't have the budget to back it up? Looking to start your Christmas set up but don't have the right equipment on hand? Now is the time to claim back your savings and get prepared for the rest of year, as leading outdoors and lifestyle company Zen Imports announces sky-rocketing black Friday deals across their global brands.
With remarkable savings across seven major brands including Fjällräven, Leatherman, Ledlenser and Klean Kanteen, shoppers can expect up to 30% off travel wear, outdoor gear, sustainable products and much, much more. Ready to snag a great deal? Here is the full list of all Zen Imports brands serving up incredible savings this Black Friday!
Fjällräven Australia – 25% off full priced items storewide Fjällräven is an outdoor clothing and equipment company that's committed to making nature more accessible. In true Swedish style, they focus on simplicity and practicality and offer a range of outdoor items including backpacks, travel wear and kankens.
These incredible deals are also available over the Black Friday Weekend in Fjällräven's Sydney and Melbourne stores.
Fjällräven New Zealand – 25% off purchases over $100 For more information or to grab a great deal visit: www.fjallraven.com.au / www.fjallraven.co.nz
Leatherman – 20% off storewide Leatherman is a globally renowned brand offering a range of high-end multitools, knives, pocket tools, tread links and accessories. For more information or to grab a great deal visit: www.leatherman.com.au
Ledlenser – 20% off storewide Ledlenser is a world leading producer of technologically advanced, high quality LED headlamps and torches. Designed in Germany, the products continue to revolutionise personal lighting with their incredible brightness, range and burn time. For more information or to grab a great deal visit: www.ledlenser.com.au
Primus – 30% off storewide Primus features high-quality outdoor and camping cooking essentials such as stove tops, pans, pots, cutlery, fuel bottles and trays. For more information or to grab a great deal visit: www.primusoutdoor.com.au
Klean Kanteen – 30% off storewide Klean Kanteen was the first company to introduce stainless steel, BPA-free, reusable water bottles in order to create a non-toxic solution single-use plastic water bottles. Now, their range includes high-quality reusable products such as drink bottles, keep cups, straws and food canisters. For more information or to grab a great deal visit: www.kleankanteen.com.au
Overboard – 30% off storewide Overboard are one of the world leaders in waterproof bags and cases, that are tried and tested to face some of the toughest outdoor conditions. Products include backpacks, coolers, phone cases and duffels. For more information or to grab a great deal visit: www.over-board.com.au
Qalo – 20% off storewide Qalo is a unique American jewellery brand offering silicone wedding/commitment rings for those living/working in environments where typical metal rings are not suitable. For more information or to grab a great deal visit: www.myqalo.com.au
Zen Imports is a leading brand management and distribution company with focus on Outdoor, Recreation, Lifestyle, DIY and industrial channels. They are responsible to build, promote, manage and strategically market some of the world's leading brands in their focus categories, which includes brands Leatherman, Klean Kanteen, Fjällräven and Ledlenser.
For more information visit www.zenimports.com.au
At RAWHYD Leather Co., we believe in making ethically sourced leather goods that last a lifetime. All our products are made from full grain leather, come with a 1 year warranty, AND support an amazing cause of donations to education funds for orphans in Asia. Make sure to get your loved one a gift they will cherish for years this Christmas! You can find us here at www.amazon.com/rawhyd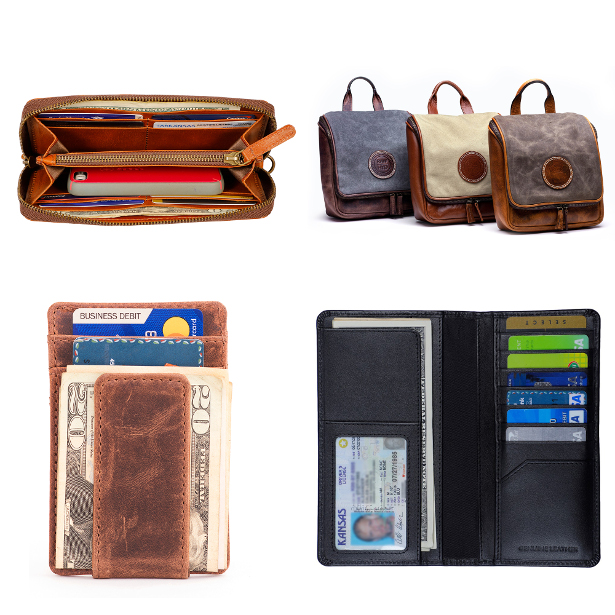 EVERY SECOND COUNTS! IFORCE TO PROCESS 6.8 ITEMS EVERY SECOND THIS BLACK FRIDAY, AHEAD OF POTENTIAL RECORD SPENDING

29th November 2019 – This Black Friday, iForce, an Eddie Stobart company specialising in e-fulfilment, reveals that it will process 6.8 items every second and despatch over 2.4 million units throughout Cyber Week.
An estimated £5 billion will be spent in the UK across the Black Friday period alone, and iForce, by Eddie Stobart, is set to deliver record breaking volumes for some of the UK's leading retailers.
As part of peak activity during the festive season, the company also anticipates that it will build, pack and despatch over 200,000 Christmas hampers to help its customers meet consumer demand during the busy retail period.
Commenting on this work, iForce Operations Director, Paul Thirkell said, "From our eight locations, totalling 2.1m sq. ft, a dedicated team of over 2,500 staff will be working hard to ensure we exceed demands and deliver on behalf of our customers. We achieve this through our bespoke e-fulfilment system, iForce Gateway – the fulfilment service powered by our proprietary software, SMART and developed for the unique propositions of each of our customers. Our Route Genie and Rescue services support with a final mile parcel delivery and returns solution."
Paul adds, "Black Friday and Cyber Week is one of the biggest events on our calendar – a period that we couldn't execute so successfully without our dedicated staff and workforce. We wish our teams and our customers, a successful and rewarding Black Friday week."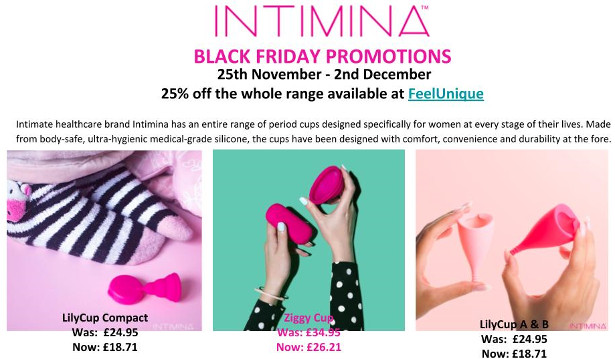 Over a third of Brits feel stressed or anxious after an impulse purchase
1 in 4 young people regret what they bought last Black Friday
· Over a third of Brits overall and 50% of women feel stressed or anxious after an impulse purchase; an alarming statistic in the run up to Black Friday and Cyber Monday
· Over a quarter of 18-34-year-olds purchased an item on Black Friday last year that they now regret
· A third of women aged 25-34 wish their partner spent less money in the run up to Christmas
· Despite this, almost half of Brits plan to purchase their Christmas shopping this year on Black Friday
London, United Kingdom, 25th November 2019: HMD Global, the home of Nokia phones, today announces the results of a survey it conducted into the UK's buying habits in the run up to one of the biggest shopping days of the year. The results expose the effects Black Friday deals can have on impulse shopping decisions and the need for shoppers to buy responsibly – for the benefit of both their pockets and mental health.
Research conducted by Nokia phones reveals that only 14% of the British public can claim never to have made an impulse purchase. For the large proportion that did, the ramifications of this can be considerable. The research showed that over half of the women surveyed feel stressed or anxious after an impulse purchase, with younger people impacted the most emotionally. Furthermore, a third of women (33.5%) aged 25-34 wish their partner spent less money in the run up to Christmas, suggesting the times of buying something without due consideration could soon be over, as it adds unnecessary stress.
Despite this, almost half of those surveyed (49%) plan to purchase their Christmas shopping this year on Black Friday, with this figure rising to 62% of 25-34 year olds across Britain. This follows the trend of previous years, with two thirds of the public surveyed having bought something on Black Friday in the past, as consumers hit the high streets in the hope of benefitting from the discount deals offered by brands. However, whilst some deals give instant gratification, they can be short lived.
Lisa Higgins, Business Manager, HMD Global said: "In the UK, we love a bargain. Black Friday is a great way to cut down costs in the run up to Christmas and with many choosing to buy technology during the period, it is important that we spend our well-earned cash on devices built to last. Too many people regret their Black Friday choices and end up feeling stressed. This year, we encourage consumers to buy responsibly by investing in products that aren't disposable, are long-lasting, keep getting better over time, and aren't just another impulse buy they might regret. For devices we use every-day, like mobile phones, this is crucial. That is why we invite shoppers to buy a Nokia phone this Black Friday and feel confident they can miss the sales until 2022 with a phone guaranteed to perform better with time for a minimum of three years."
Buy now, regret later
The survey showed that nearly a third of 25-34 year olds (32%) claim they've bought something they don't need on Black Friday. Furthermore, over a quarter (28%) of 18-34 year olds purchased an item on Black Friday last year that they now regret.
When asked why it was a regrettable purchase, 30% claimed it was because it didn't look like the picture (an issue strongly felt by 45% of 25-34 year olds). Additionally, 30% of British men said that their purchase broke, and a fifth (20%) of the public said their item was of bad quality. A significant factor though for UK shoppers is that the item was an impulse buy.
Binning throw-away culture
As the focus on sustainability becomes ever more prominent, there is a clear demand from consumers to shift away from the throw-away culture of products, especially the ones we use every day, like our smartphones.
Many people get locked into upgrade cycles and research shows that Brits notice their smartphones stop performing as well before their contract is up. As more people move to SIM-ONLY contracts, they are holding on to their smartphones for longer and they need quality, reliability and, in today's world, security.
The survey also showed that, on average, the British public expect to spend £112 each across Black Friday and Cyber Monday but that they are willing to pay over £150 extra for a phone that would guarantee them 3-years' worth of security updates, warranty and software upgrades with all the useful innovation.
Nokia phones are accommodating this new trend by creating futureproof phones. Being the number one brand for security and software updates, Nokia phones just keep getting better with time, allowing you to miss the next two Black Fridays with a phone bought today.
Tech that stands the test of time
Many people fear the process of changing to a new mobile phone, with more than half (55%) of women in the UK dreading the admin involved. It is unsurprising therefore that 71% of the British public wish their phone had a longer lifespan (78% of 25-34 year olds), and that a quarter of women surveyed wished their phone would last over three years.
Mobile phone contracts are meant to offer you the latest device in a way that is affordable due to monthly payments, but only a fifth of those surveyed said that their mobile phone contract made them feel at ease. Even more worryingly, a quarter of 35-44 year olds feel trapped by their contract.
This is because many devices don't last, meaning the consumer doesn't get a good deal. Over a third (34.8%) of those surveyed (and 41% of the women asked) said their phone slowed down before their contract had ended. Additionally, a third also noticed issues with the performance getting worse over time and 38% of 18-24 year olds said their battery died.
The Nokia phones portfolio is comprised of smartphones that just keep getting better, with a promise of looking after customers long after the sale has been made with 3 years of guaranteed security patch updates and OS upgrades, meaning your phone gets better over time.
This survey was carried out by Censuswide between 15th November 2019 – 20th November 2019 on a sample size of 1,000 UK consumers.
Black Friday is here, and Tesco has cut the price of TVs and gifts as part of Weekly Little Helps, as well as continuing its 25% of six bottles of wine deal on big name brands.
Get an incredible 25% off the Toshiba 55″ Smart UHD TV, now only £299 – just in time to watch Christmas films with the family
There's also 1/3 off the Sharp 40″ Smart UHD TV, now only £199
Grab gifts for friends and family with half price Yankee Candle Mega Bundles at only £20 each
There's also still time to enjoy 25% off six bottles of wine, including brands such as Moet & Chandon, Freixenet, Yellow Tail and Hardys
Weekly Little Helps deals:
Gifting
· Yankee Candle Mega Bundle | Half Price Was £40 Now £20 | 29th November – 2nd December
Food/Drink
· Moet & Chandon Brut Imperial NV Champagne 75cl | Freixenet Prosecco Doc 75cl | Brancott Estate Sauvignon Blanc 75cl | Campo Viejo Rioja Tempranillo 75cl | Tesco Finest Pinot Grigio Blush 75cl | Hardys Varietal Range Shiraz 75cl | Yellow Tail Sauvignon Blanc 75cl | Casillero Del Diablo Cabernet Sauvignon 75cl | Hardys Varietal Range Sauvignon Blanc 75cl | Barefoot White Zinfandel 75cl | Trivento Private Reserve Malbec 75cl | Piper Heidsieck Brut 75cl | 25% Off Six Bottles | 19th November – 2nd December
Home Tech
· Toshiba 55" Smart UHD TV | 25% off Was £399 now £299 | 29th November – 2nd December
· Sharp 40″ Smart UHD TV | 1/3 off Was £299 Now £199 | 29th November – 2nd December
· Sharp 32″ TV | Was £159 Now £139 | 29th November – 2nd December
· Echo Dot Colour Charcoal | Was £50 Now £30 | 29th November – 2nd December
· Echo Dot Sandstone | Was £50 Now £30 | 29th November – 2nd December
· Google Home Mini Candy | Was £49 Now £19 | 29th November – 2nd December
· Google Home Mini Charcoal | Was £49 Now £19 | 29th November – 2nd December
Home Appliances
· Tefal SV5021 Steam Generator Iron | Was £399 now £299 | Was £49 Now £99 | 29th November – 2nd December
· Shark IF250UKT Pet Duoclean Cordless Vacuum | Was £479 Now £249 | 29th November – 2nd December
· Sharp YC-MS01U-S 20L Black Manual Microwave | Was £59 Now £39 | 29th November – 2nd December
· Breville Flow Kettle – Grey | Was £50 Now £25 | 29th November – 2nd December
Breville Flow Toaster – Grey | Was £50 Now £25 | 29th November – 2nd December
Breville Flow Kettle – Black | Was £50 Now £25 | 29th November – 2nd December
Breville Flow Toaster – Black | Was £50 Now £25 | 29th November – 2nd December
NDG Mini Me Automatic Coffee Machine – Grey | Was £58 Now £29 | 29th November – 2nd December
NDG Mini Me Automatic Coffee Machine – Black | Was £58 Now £29 | 29th November – 2nd December
Tefal Easyfry Classic Air Fryer | Was £79 Now £39 | 29th November – 2nd December
Luggage
Rock Neo Large Case | Was £70 Now £33 | 29th November – 2nd December
Rock Neo Cabin Case | Was £60 Now £23 | 29th November – 2nd December
Beauty
Babyliss Rose Gold Curl Secret | Was £90 Now £45 | 29th November – 2nd December
Babyliss Elegance 2100W H/Dryer | Was £40 Now £20 | 29th November – 2nd December
Babyliss Elegance 2598 H/Straight | Was £60 Now £35 | 29th November – 2nd December
ABOUT TESCO WEEKLY LITTLE HELPS
Tesco Weekly Little Helps are select products – everything from food to home essentials – that are reduced and released every week to give customers the best money saving opportunities. Products and discounts vary from week to week and are available in-store and online.
25% OFF 6 OFFER
Excludes Wine Route, boxed wine, fortified wine, bottles under £4.75 & bottles under 200ml. Max. 36 bottles. Excludes Express & Scotland. While stocks last. Delivery charges may apply. Ends 02/12/19.
Drinkaware.co.uk. 18+
Currently in Argos, the HyperX Cloud Stinger (PS4 licensed) and CloudX Stinger (Xbox licensed), are on sale from £49.99 to £28.99!
There are also some great deals in Game that are available now –
Fury S Pro Gaming mouse pad in the small and medium editions, both offering savings of 25%
HyperX Cloud Stinger, from £49.99 to £32.99
The new Pulsefire Core Gaming mouse from £29.99 to £22.99
Alloy Core RGB Gaming keyboard from £49.99 to £32.99
Argos:
HyperX Cloud Stinger (PS4 Licensed)
MSRP: £49.99
Promo price: £28.99
www.argos.co.uk/product/2912732
HyperX CloudX Stinger (Xbox Licensed)
MSRP: £49.99
Promo price: £28.99
www.argos.co.uk/product/3423330
Argos
HyperX CloudX Chat Headset (Xbox Licensed)
www.argos.co.uk/product/2025375
MSRP: £19.99
Promo price: £12.99 (save 1/3)
Fri – Tues 3rd Dec
HyperX Cloud Chat Headset (PS4 licensed)
www.argos.co.uk/product/3294033
MSRP: £19.99
Promo price: £12.99 (save 1/3)
Fri – Tues 3rd Dec
HyperX ChargePlay Quad for NS
www.argos.co.uk/product/8796440
MSRP: £19.99
Promo price: £11.99
Fri – Tues 3rd Dec
Game:
HyperX Cloud Stinger
MSRP: £49.99
Promo price: £32.99
www.game.co.uk/en/hyperx-cloud-stinger-gaming-headset-1658264
HyperX Alloy Core RGB Gaming Keyboard
MSRP: £49.99
Promo price: £32.99
www.game.co.uk/en/hyperx-alloy-core-rgb-gaming-keyboard-2575298
HyperX Pulsefire Core Gaming Mouse
MSRP: £29.99
Promo price: £22.99
www.game.co.uk/en/hyperx-pulsefire-core-rgb-gaming-mouse-2540714
HyperX FURY S Pro Gaming Mouse Pad Speed Edition (Small)
MSRP: £9.99
Promo price: £5.99
www.game.co.uk/en/hyperx-fury-s-pro-gaming-mouse-pad-speed-edition-small-2397864
HyperX FURY S Pro Gaming Mouse Pad Speed Edition (Medium)
MSRP: £12.99
Promo price: £8.99
www.game.co.uk/en/hyperx-fury-s-pro-gaming-mouse-pad-speed-edition-medium-2397868