BOOK! Available Now ! YOU CAN CODE Author Kevin Pettman >>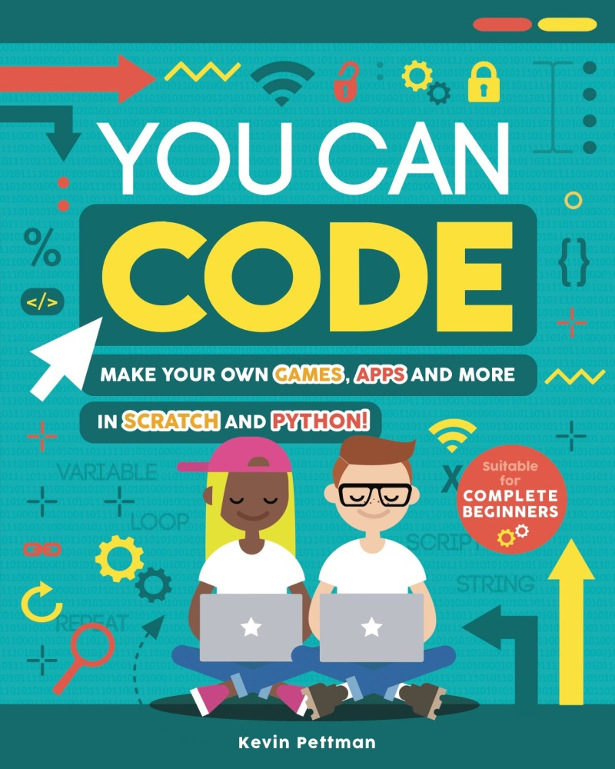 FACEBOOK | TWITTER | INSTAGRAM | YOUTUBE
BOOK! Available Now ! YOU CAN CODE Author Kevin Pettman >> www.carltonkids.co.uk !
Want to make cool apps and games, but don't know where to start? This straightforward guide gives you everything you need to start making your own fun programs, using simple step-by-step guides. Learn the programming languages Scratch and Python to create games, animations, utilities and more. You don't need to know a single thing about coding to get stuck in!
This book takes the complexity out of coding and makes it simple for anyone to create fun and useful projects in code. Starting with the complete basics, the course takes the reader through the building blocks of code with Scratch, the simple and colourful visual language that's perfect for learners. Once readers can make their own games and projects in Scratch, they can learn all about Python, a slightly more advanced language that offers a huge amount of flexibility and control.
The book includes simple, step-by-step instructions for brilliant projects, teaching essential skills, so readers can learn while they create.