BOOK > From San Diego Zoo >> Karen's Heart: The True Story of a Brave Baby Orangutan Hardcover –
by Georgeanne Irvine (Author) >> On Amazon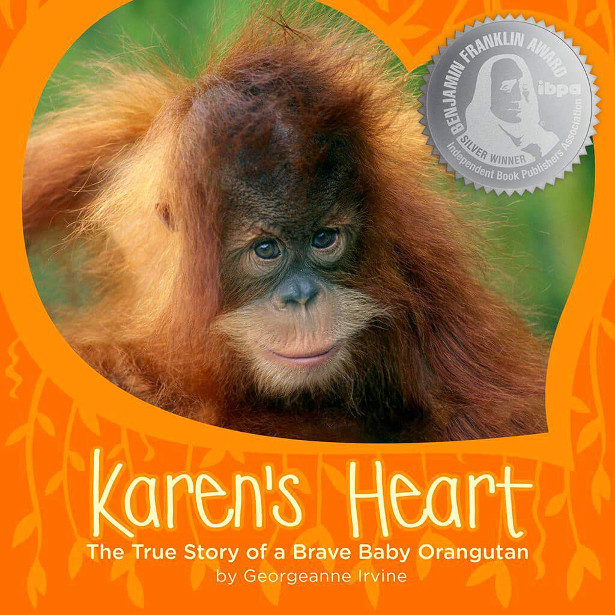 Readers will be inspired by this heartwarming story that connects, engages, and builds empathy for our animal friends. This is the true story of Karen the orangutan's brave journey through history-making heart surgery and a challenging recovery and how, in the process, she won the hearts of everyone around her.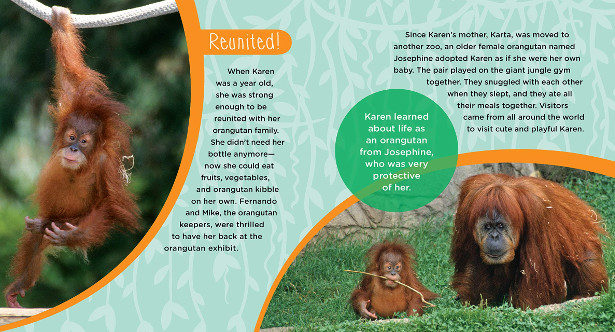 Karen the orangutan has always been special to her caretakers at the San Diego Zoo. As a baby, Karen needed extra attention from her human friends so she could thrive in the Zoo nursery after her orangutan mother was unable to care for her. When she was a year old, Karen returned to her orangutan family, but soon her keepers noticed she wasn't feeling well much of the time, nor was she growing as quickly as she should. Karen was examined by Zoo veterinarians and cardiologists, who discovered that she had a life-threatening heart murmur, caused by a hole in her heart. To save Karen's life, a surgery team from UC San Diego Medical Center performed open-heart surgery on her; the first time this had ever been done on an orangutan.