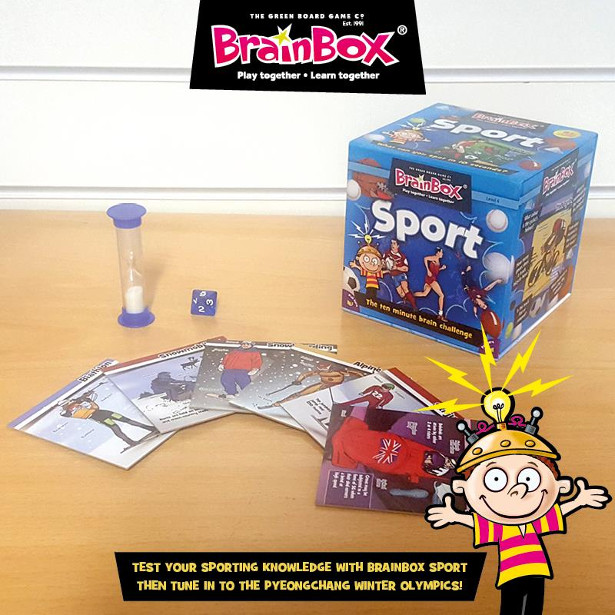 TWITTER | FACEBOOK | PINTEREST | YOUTUBE
The fabulous BrainBox range offers so much fun for all the family! From family board games to the original BrainBox memory games to a smarter way to play Snap and Pairs as well as many parent/teacher resources to help children get a head start at school. We are also have BrainBox club, where you can play all your favourite games online!
BrainBox Sport
£11.99
Did you know table tennis has 300 million players worldwide? Or that the first Rugby World Cup was won by New Zealand? This BrainBox includes fascinating facts about almost every sport you have heard of and maybe a few you haven't!
The game play is to study a card for 10 seconds and then answer a question based on the roll of a die. If the question is answered correctly, the card is kept, and the person with the most number of cards after 5 or 10 minutes is the winner.
Made from a minimum of 70% recycled material and designed in the UK, the BrainBox range is fabulous fun.