For the ultimate, original Christmas gift, help your loved ones unlock the secrets of their DNA and revolutionise their daily wellbeing and fitness regime with Chromozoom, the new ground-breaking DNA kit that focuses entirely on lifestyle factors.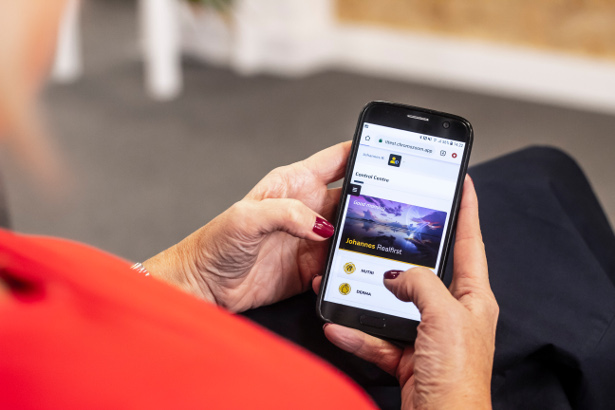 Hundreds of genetic markers are analysed from a simple cheek swab, done from the comfort of your own home, to provide bespoke insights into your DNA together with professional advice. You can unlock your sporting potential, decipher what your skin needs, identify food intolerances and help protect your eyes and teeth. There are six body insight zones to choose from – Nutrition, Sport, Beauty, Derma, Vision and Dental.
The kits retail at £129 and £99 for any subsequent tests but Chromozoom is running a special Black Friday offer for two analysis zones for the price of one until Christmas Day so you can relax with the perfect gift in the bag.
If you know a fitness fanatic that wants to learn more about their body and how they can master their sport, the sport DNA test is just the one as it allows people's true sporting potential to shine through, and provides unique information on:
Muscle composition and how it effects individual performance in different types of sports
Building a better training regime with tailor-made exercise and recovery recommendations
Discover predispositions to sports-related injuries, and how to stay injury-free
Find out how physical activity influences metabolic functions, body weight and mental wellbeing
You can unlock the secrets of nutrition with the Nutri DNA analysis which explores potential food intolerances and weight management.
If skin is more of a priority, theDerma test focuses predominantly on the clinical aspects of skin care and helps ascertain what products will work best for your skin type.Or try the Beauty test which has a more poetic purpose – to protect and enhance your natural beauty in the simplest possible way, using your DNA as a guide.
Visit chromozoom.co.uk to take the stress out of gift giving this season with a present that will be remembered.
FACEBOOK | INSTAGRAM | YOUTUBE