Celebrate and indulge this Christmas with Guylian Belgian Chocolates.
This Christmas, treat your loved ones to Guylian Belgian Chocolates' luxurious and indulgent products.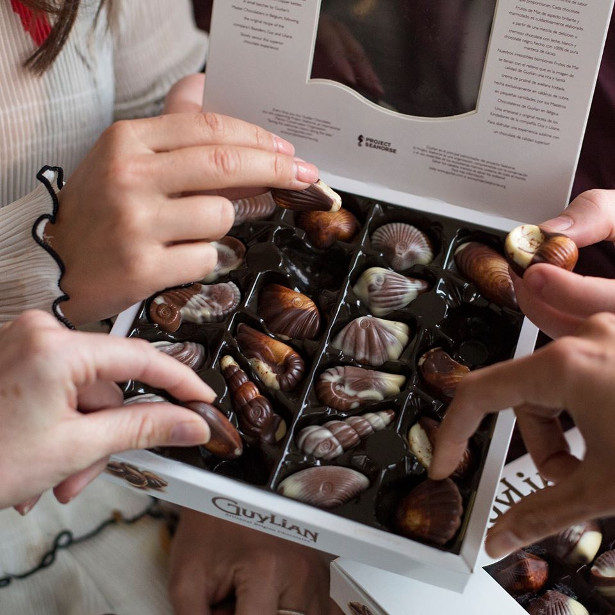 FACEBOOK | TWITTER | INSTAGRAM | PINTEREST
Whilst the unique marbled shapes and delectable roasted hazelnut praline flavour of Guylian chocolates are recognised internationally, what you may not realise is that the Guylian brand began with a love story. Guylian was created in 1967 when lovers Guy and Liliane combined their delicious praline recipe and delicate shapes to create the seashells that we now know and love.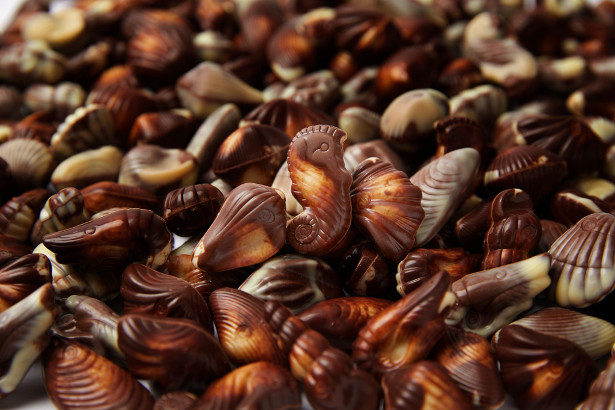 Today, Guylian chocolates are still made with the same traditional craftsmanship and passion to provide an authentic, quality Belgian Chocolate taste experience, making them the perfect gifts for loved ones this Christmas. The delectable products on offer include:
Guylian Praline Sea Shells (250g or 375g)—for the Chocoholic
Made using only the finest, hand selected Mediterranean hazelnuts, which are roasted and caramelised to perfection before being blended with premium Belgian chocolate, Guylian'sfamous Sea Shell chocolates are always a delight, and are sure to please any chocolate-lovers in your life. Available in a 250g box (22 pieces; RSP £5), or for an even more decadent gift, a 375g box (33 pieces; RSP £7.50).
Guylian Belgian Deluxe Assortment (369g)—for the Sophisticate
The ultimate selection of original Seashells, Opus Luxury Assortment and Seahorses. Divine melt-in-your-mouth flavours inspired by the opera and classical masterpieces, as well as our iconic Sea Horses in Crunchy Biscuit, Caramel, Coffee, and Milk Truffle, this Belgian Deluxe Assortment is sure to impress the most cultured recipients on your gift list. Available in a 369g box (RSP £10).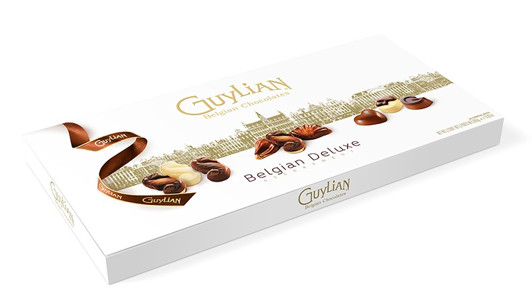 Guylian's Temptations, 6 Mixed Flavours (Pouch 496g)—The Evening Indulgence
These beautifully wrapped Sea Horse shaped Belgian chocolates are filled with six favourite flavours: coffee, original hazelnut praline, dark praline, soft caramel, milk truffle, and crunchy biscuit. Guylian's Temptations is the perfect evening indulgence for a post-meal treat to share with family and friends. Temptations are available in two pouch formats, 330g and 496g, with RSP between £4 and £5.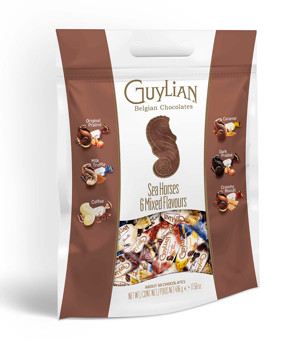 As well as quality, sustainability is a priority for Guylian, which is why the brand has removed palm oil from all chocolate recipes, replacing it with shea butter and sunflower oil, resulting in a smoother texture and even better tasting chocolates, which also contain less saturated fat and sugar.
Guylian's commitment to conservation is also shown through its partnership and sponsorship of Project Seahorse, an organization dedicated to preserving seahorses and other marine life throughout the world. Their long-standing partnership began in 1999 and continues as strong as ever.
Guylian is also a proud supporter of Project Cocoa, which is committed to improving the livelihoods of cocoa farmers and their communities through the promotion of sustainable, entrepreneurial farming, improved productivity, community development, and the protection of nature. It is Guylian's ambition to use 100% sustainable cocoa by 2025.
This combination of heritage, quality and sustainability makes Guylian the perfect choice for Christmas gifts this year!
Guylian's Belgian chocolates are available at all major supermarkets, selected independent stores nationwide and online via www.guylian.com.